If you are looking for fun hairstyles for your long hair, you are definitely in the right place right now. Here we have collected the brightest ideas for your look. Braids, knots, etc. are perfect to style long pink hair. Besides, you can upgrade your hairstyle with amazing ombre – it looks stylish, vivid and extremely beautiful.
Cute Pink Hairstyles for Long Hair
Credit photo: instagram.com/evelina
Here's another fun way how to upgrade the look of your pink hair by adding highlights. As for the hairstyle choice, highlights in pink look fabulous when your hair is a bit wavy. Also, consider beach waves for a cool, carefree look. Though such colors look striking just as they are, once you create a simple half-up or a braid, you will see it reach a new level.
Ombre Ideas for Long Pink Hair
Credit photo: instagram.com/elissawolfe
Credit photo: instagram.com/playwithscissors
In general, hairstyles for long hair in pink, especially when it is neon pink, make you look fairy-like. If you wish to cool down vivid pink a bit, ask your stylist to add some white highlights, and the shades will be perfectly blended. Of course, you won't see such fiery fuschia ombre with deep purple roots on every single girl, and that's the point! When you are about to create a unique look, don't hesitate to go bold!
Pastel Pink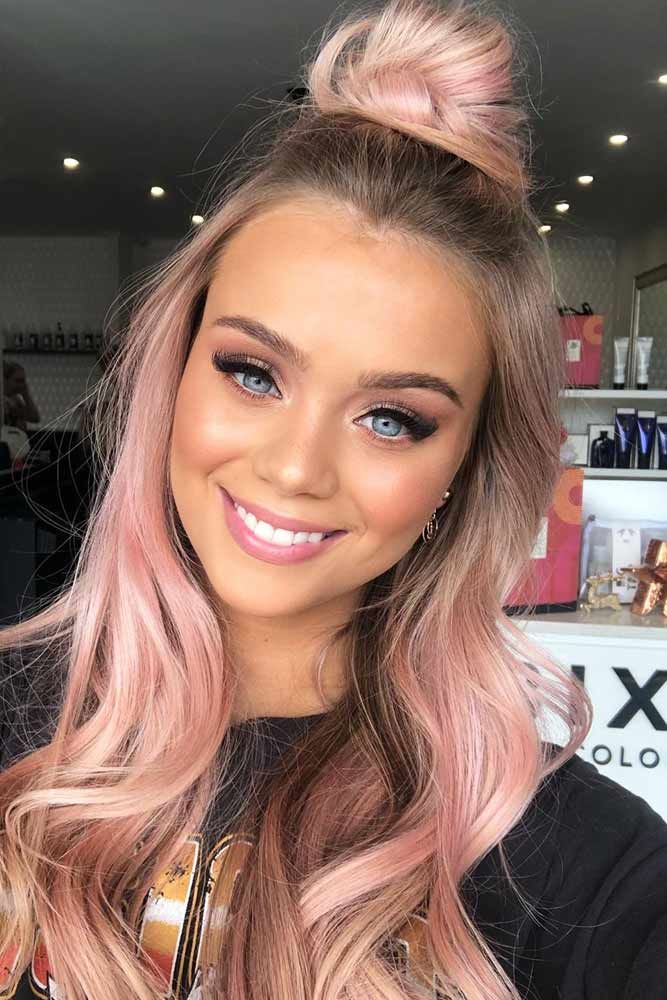 Credit photo: instagram.com/shereeknobel_bixiecolour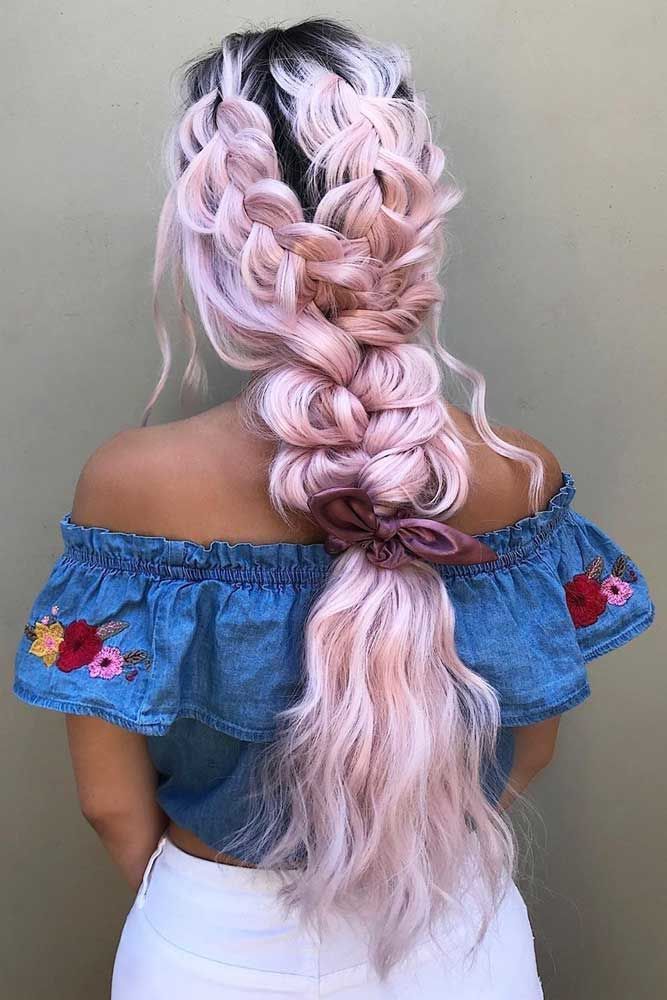 Credit photo: instagram.com/hairbykayti
Some women still think that pink and black go too drastic together, pastels change the game. In fact, these two colors can make a good team if you go for the right shades, and soft pastel pink over your dark roots will be a fantastic way to make the trend work for you. On top of that, pastel pink will work equally well for both black and light brunette roots. All in all, there are no limitations for pastels.
Even though pink hair takes the guts to pull it off, they're absolutely worth a shot. And now that you've seen the hottest and non-boring ways to style and get pink hair, you've got everything to rock a unique look. Just go for it: it's time to catch people's eyes!
FAQ: Fun Hairstyles
Is pink hair still in style?
Pastel pink is one of the hair colors you'll be asking for this year. We saw a variety of pastel pinks at the beginning of this year, and it remains popular because many of us get bored with standard colors? Pastel pink is a significant shift, though only for a short time.
What removes pink from hair?
While you might think about using bleach, a moderate vitamin C treatment can be used to remove pink color from your hair. Spread the product on your locks if there's still a lot of dye on your hair. This will remove the majority of the dye color.
Why did my hair turn pink when I dyed it blonde?
The chemical reaction that causes blonde hair extensions to become orange or pink is the same one that causes blonde hair to turn brassy a couple of weeks after dyeing. This chemical process results in discoloration of the human hair.
REFERENCES: