Pink hair is all the rage. One of the best things about living in new season is that anything goes when it comes to hair color, from funky ombre to bright rosy hair!
From pretty pastel pink hair to neon pink, the sky's the limits! And it's not just for the younger crowd, it's for the young at heart!
If you are not quite ready to go bright pink, there are plenty of subtle light pink hair options that look classy and elegant and appropriate for any occasion! From subtle balayage to edgy ombre, there are dozens of possibilities for rosy hair!
4 C's of Going Pink:
Care and Condition:
Achieving the perfect pink hair takes a few steps from bleaching your hair to adding the pinkish hues. If you are ready to go pink, you need to make sure that your hair is in good condition not to dry it out. Also, once your hair is colored, you will need to use color safe hair products to protect both the color and the health of your hair.
Commitment:
Hair color is a commitment at any level, unless you opt for a temporary coloring or light pink hues. If you want an edgy look, it will require a time commitment on your part for touch ups and the like. So, make sure that you are ready to take the plunge!
Cost:
As stated earlier, depending on your commitment level, you will need frequent touch ups as well as deep conditioning to keep your hair soft and shiny. Ensure that you have the funds to handle this as it can cost a pretty penny to go bold with color.
Complexion:
With wide array of pinkish hues, you need to ensure that you find the shade that best compliments your skin tone and eye color. Bolder pink works best for medium to dark skin tones while those with a paler complexion should opt for pastel shades of pink.
Cotton Candy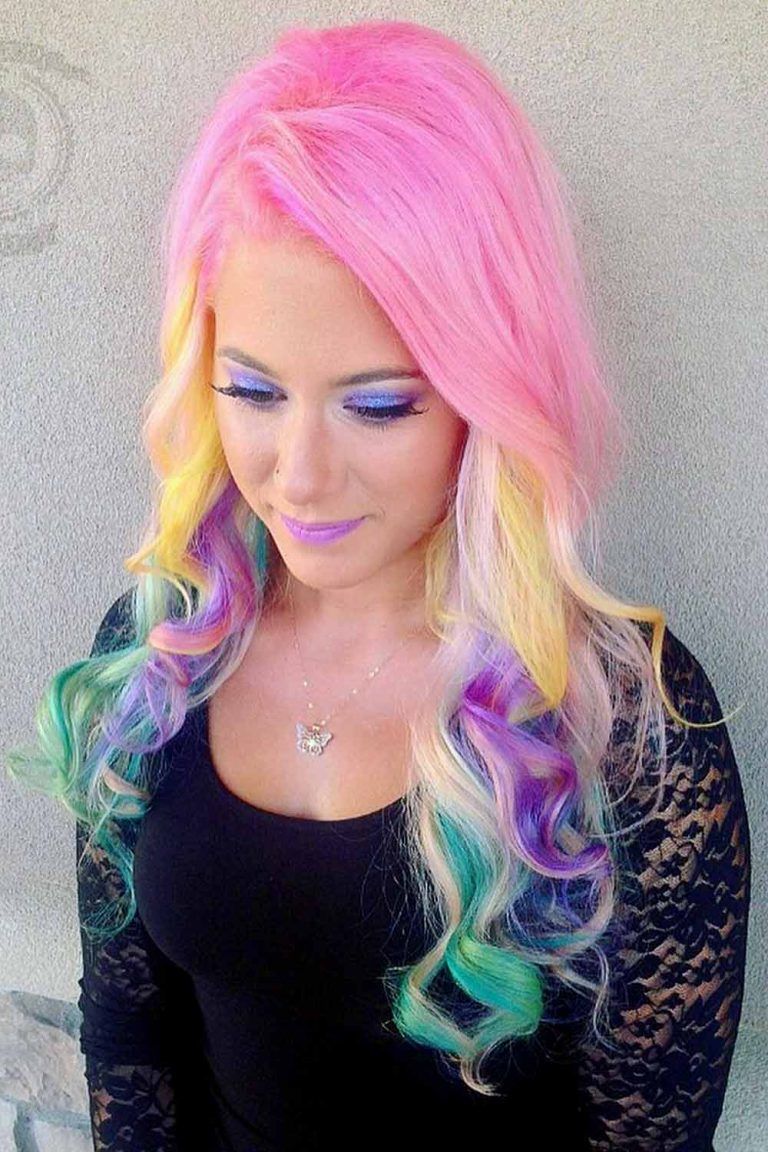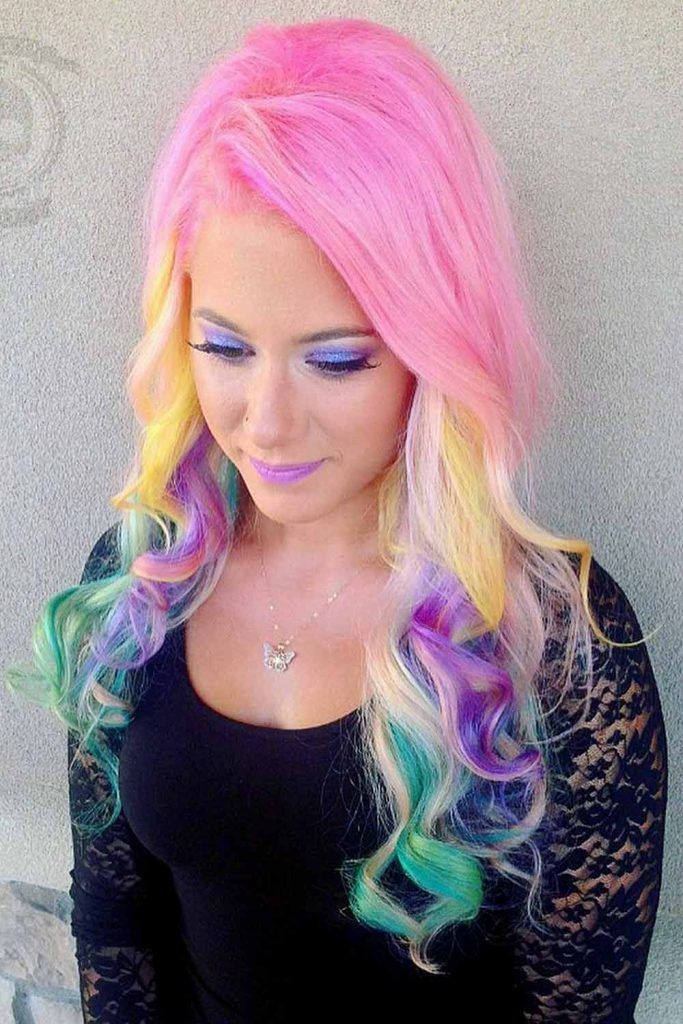 Credit photo: instagram.com/hairgod_zito
This sweet blend of pink and aqua looks good enough to eat!
Rose Gold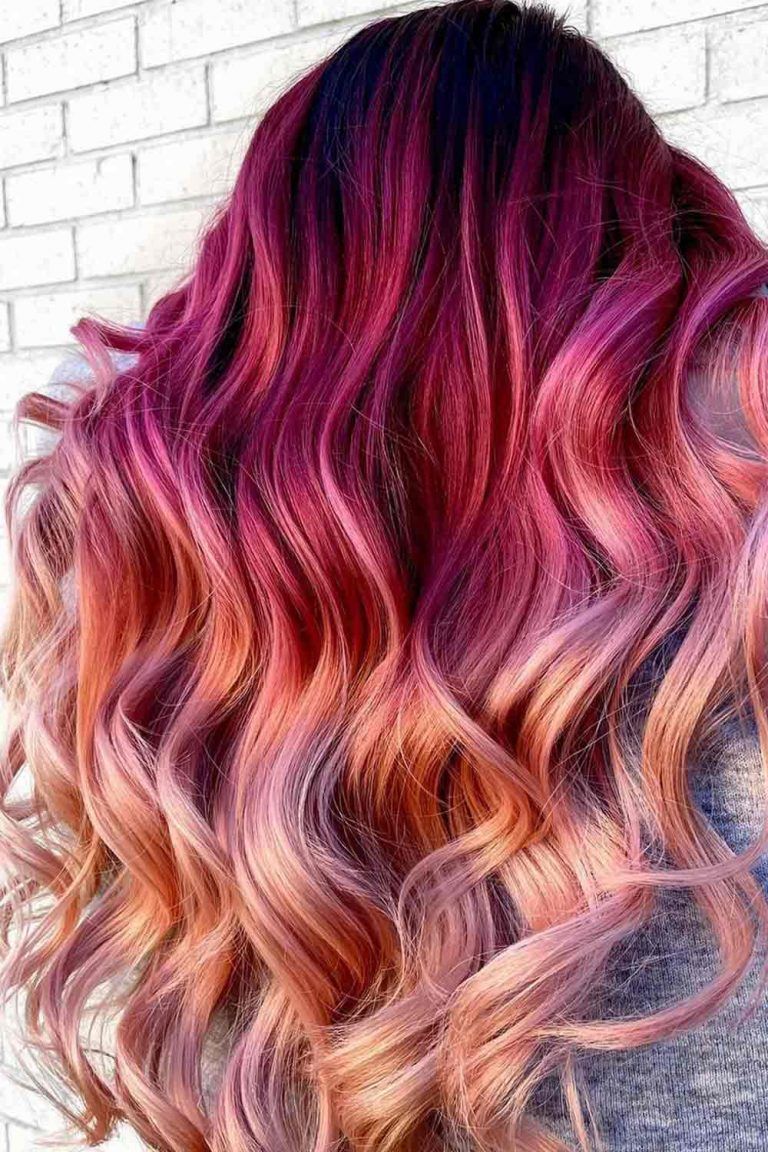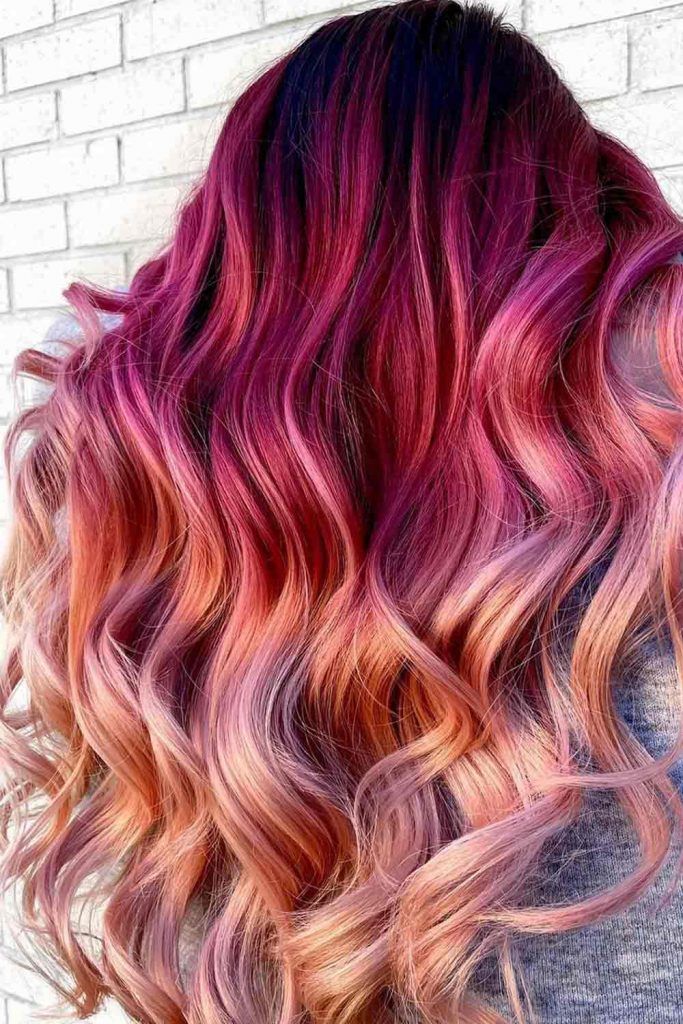 Credit photo: instagram.com/xostylistxo
With darker roots and light pink highlights, these soft golden rose and pink hues will add depth and dimension to your hair!
Radiant Rose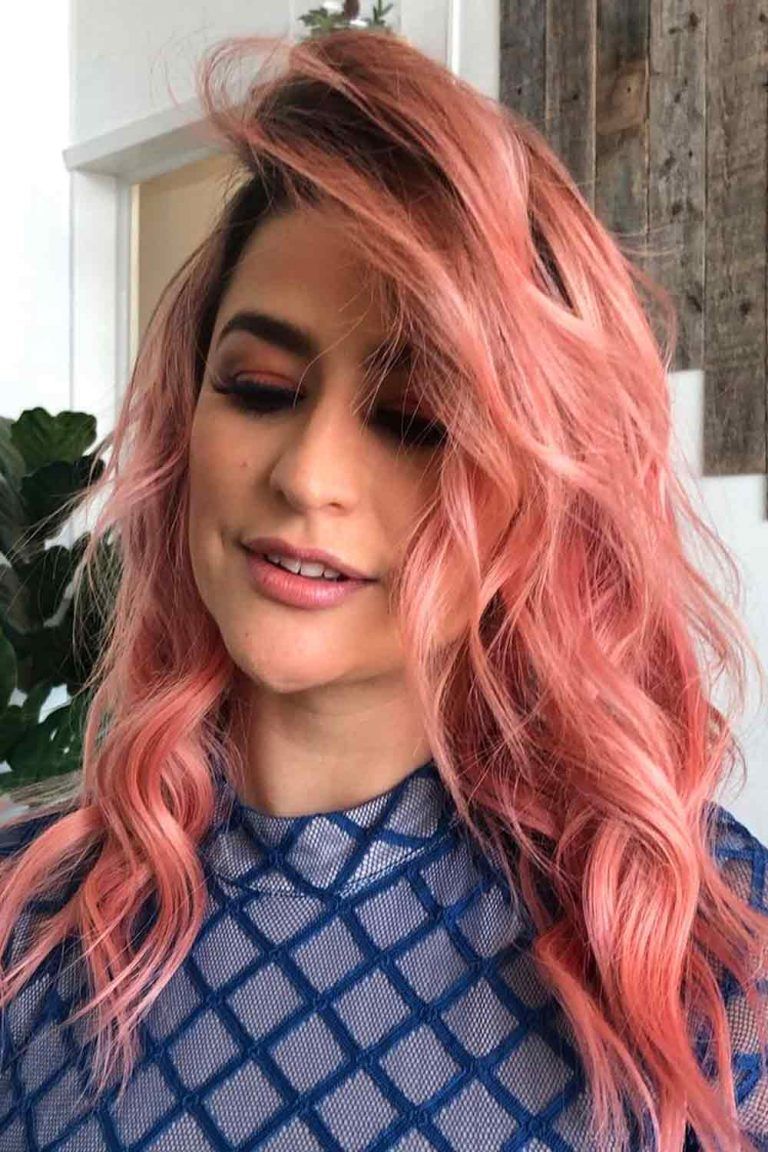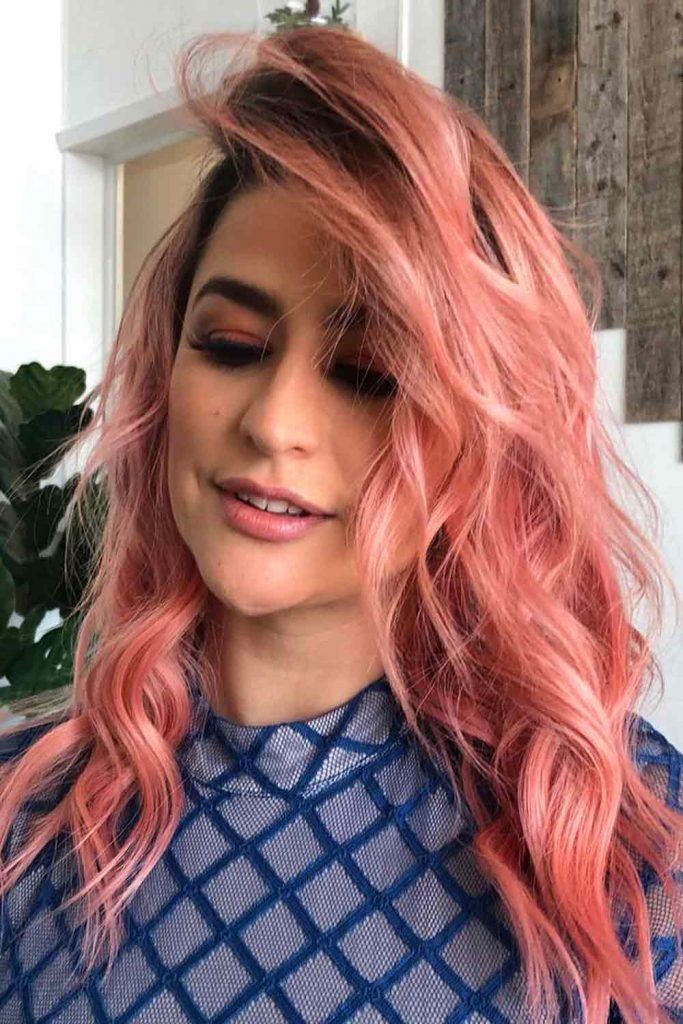 Credit photo: instagram.com/_heyhelena
With a berry base shade and raspberry highlights, this look is romantic as a dozen red roses!
Pink Quartz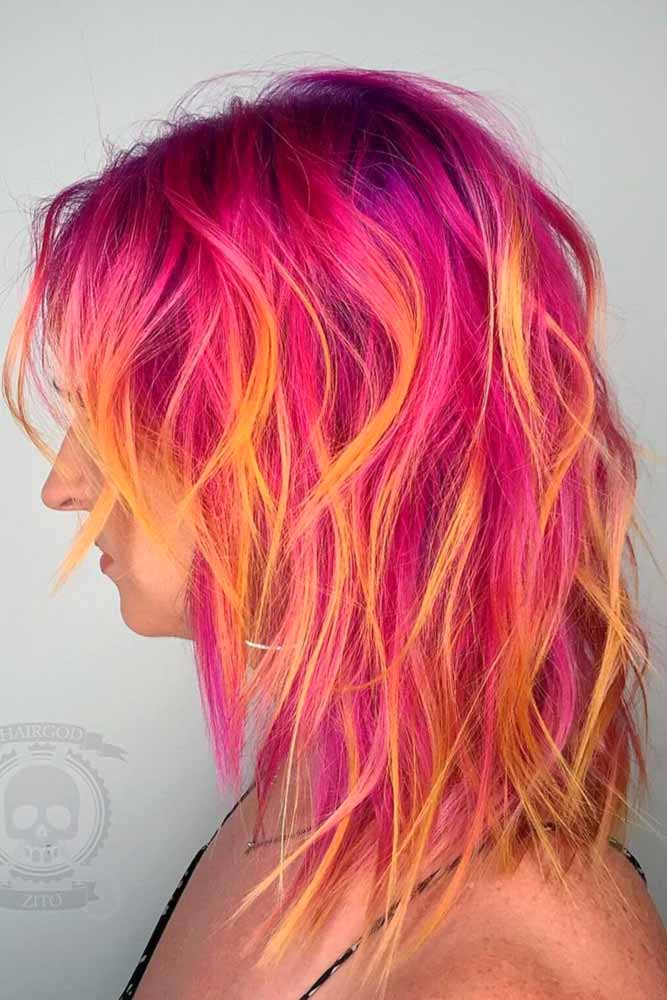 Credit photo: instagram.com/hairgod_zito
For an artsy vibe, try this combo of pink, bright peach, and magenta hues.
Tipsy Pink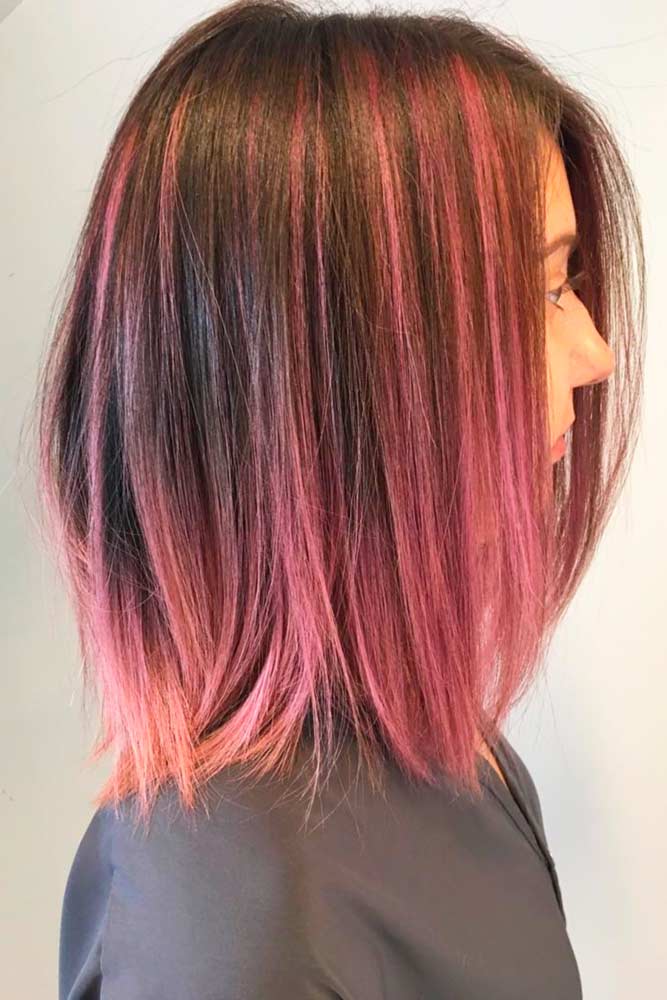 Credit photo: instagram.com/felipeshablam
If you aren't ready for a full commitment, simply paint your tips this soft carnation pink for a cool and chic look.
Chocolate Raspberry
Credit photo: instagram.com/alix_maya
Natural brunettes look stunning with these seductive pink accents!
Powder Puff Pink
Credit photo: instagram.com/stylistricardosantiago
This soft pink with hints of icy lilac will give any style a bit of an edge.
Velvet Pink Ombre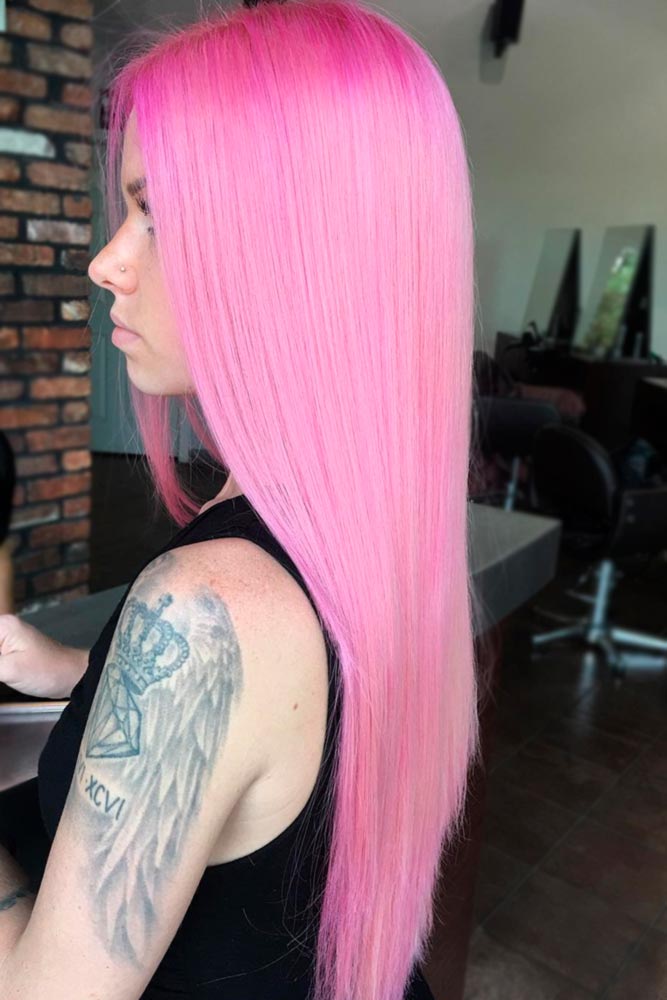 Credit photo: instagram.com/off7thsalon
Light pink that flows from deep rose roots is sexy and fun!
Summer Sunset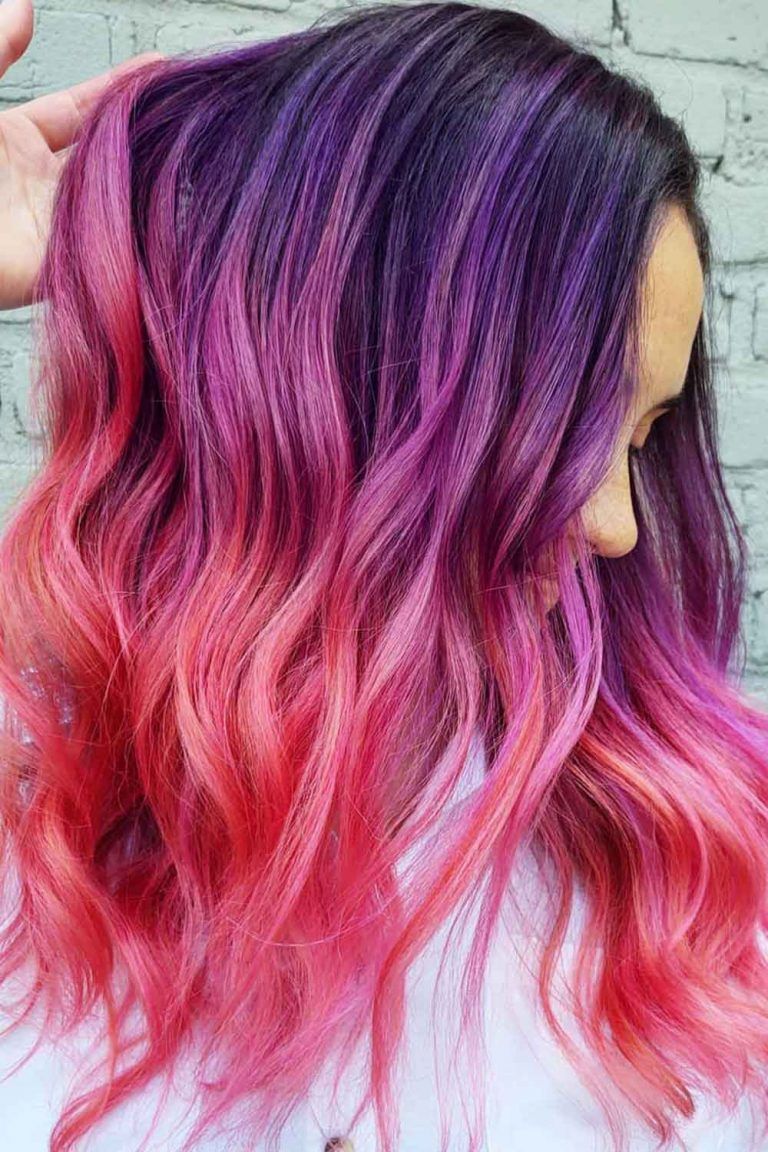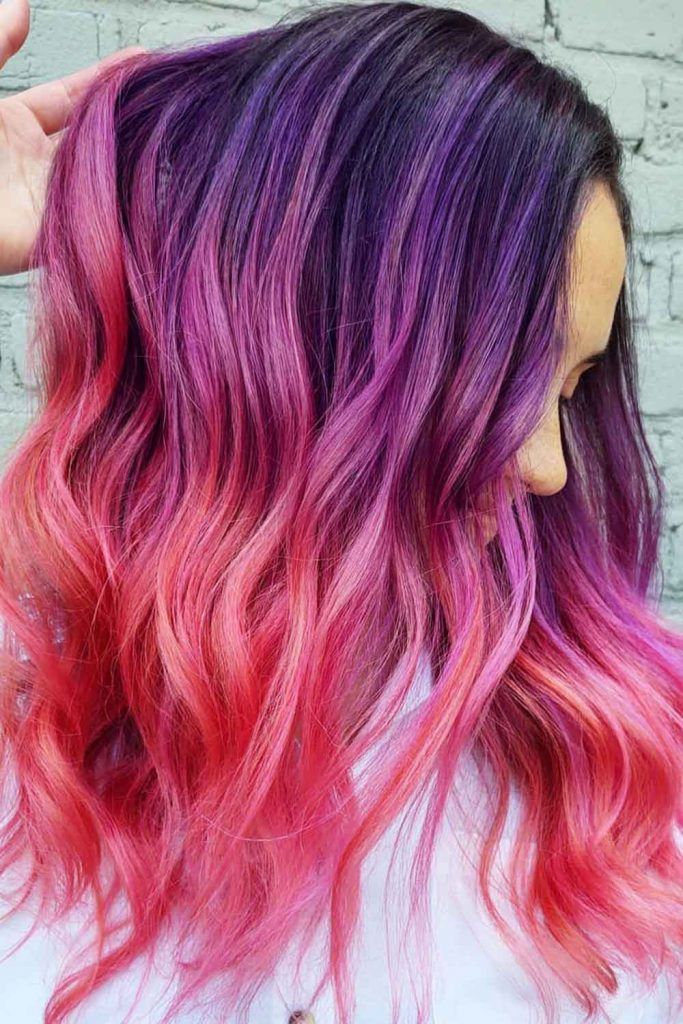 Credit photo: instagram.com/adlydesign
This fiery melt of dark pinks and reds that flows into captivating coral and peach is as breathtaking as a sunset on a sultry summer night!
Roses and Cream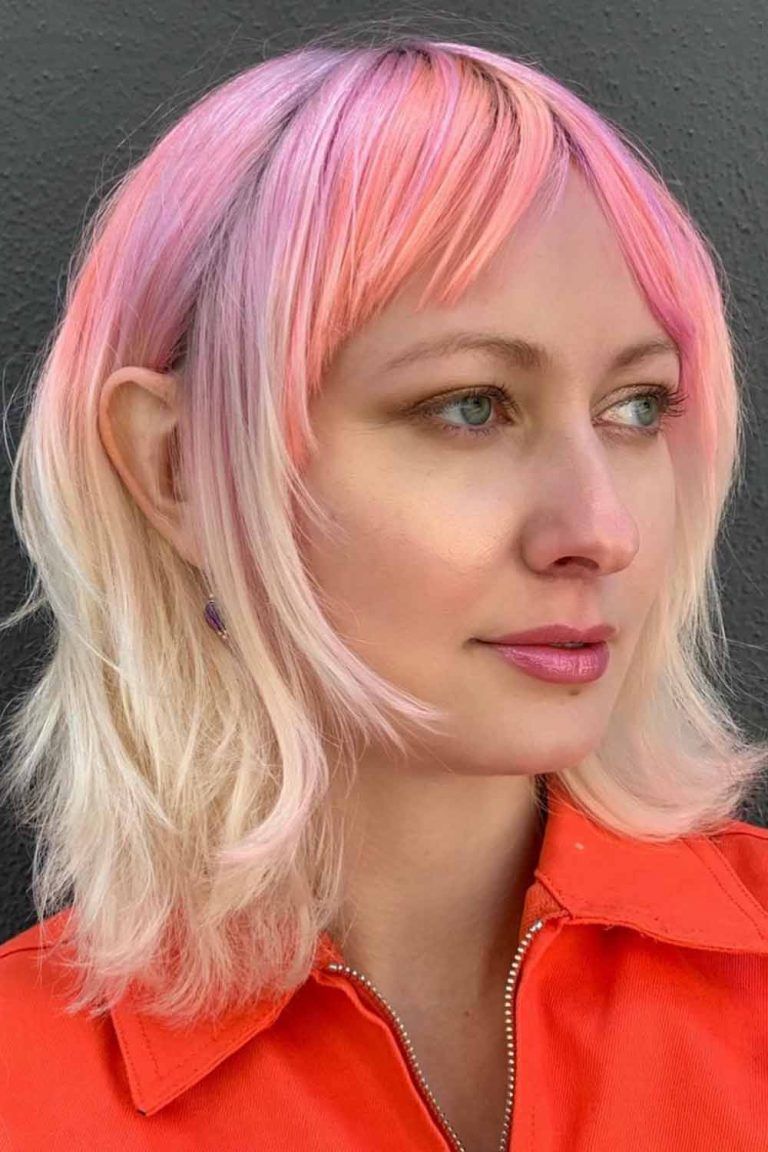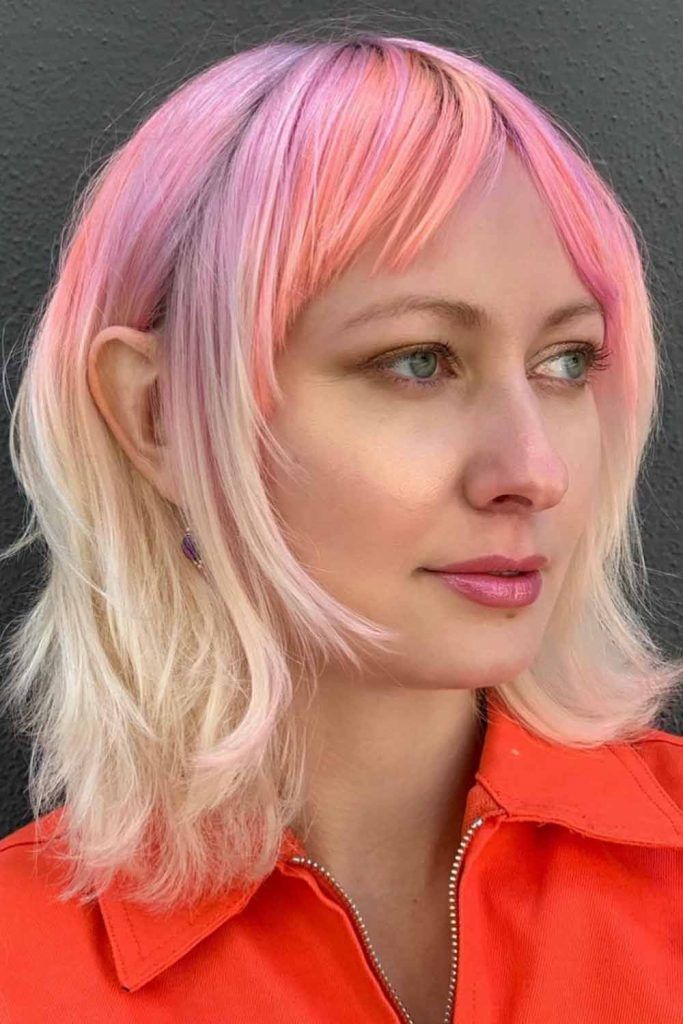 Credit photo: instagram.com/xostylistxo
These berry and violet swirls on a creamy blonde base are totally feminine and demure!
Peachy Keen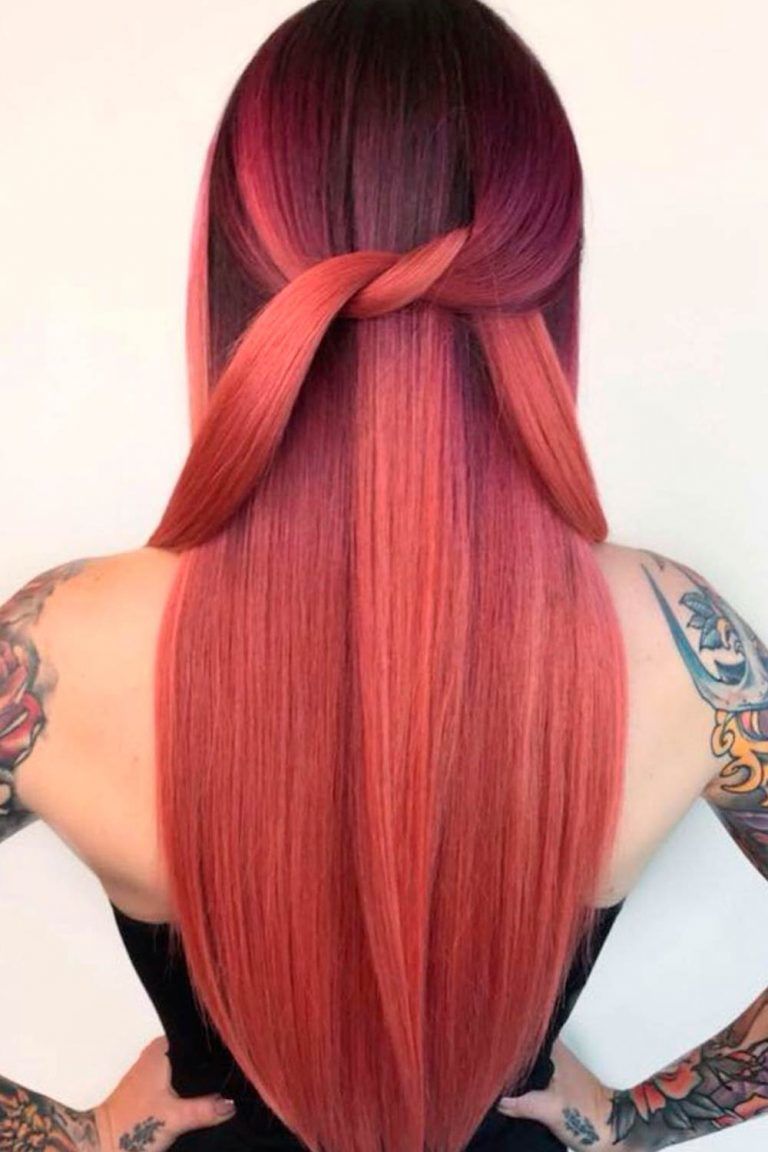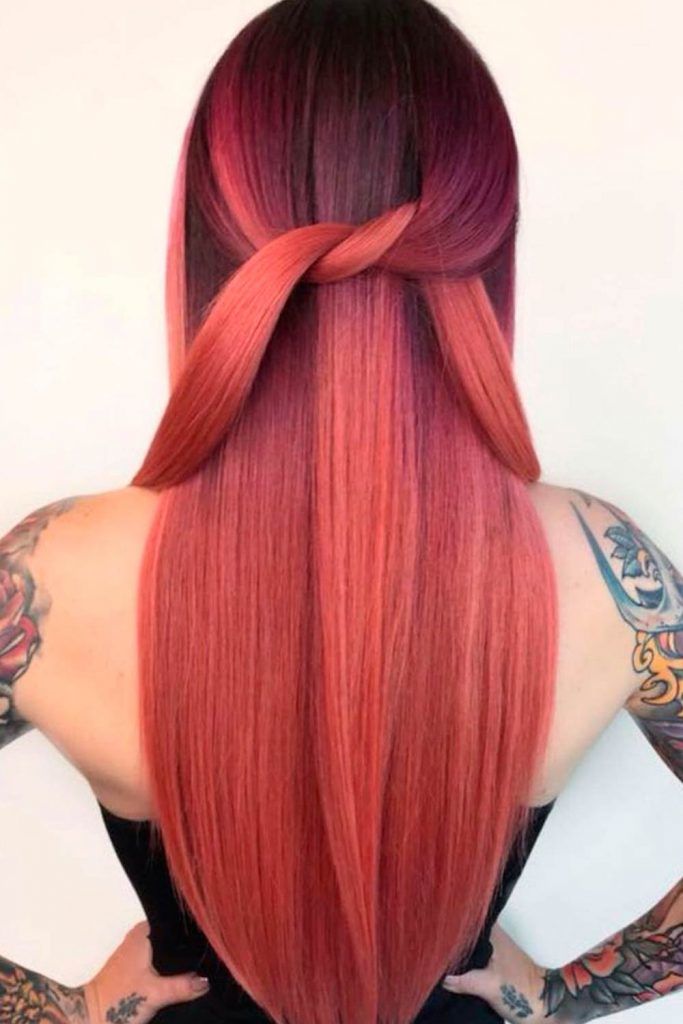 Credit photo: instagram.com/presleypoe
This bright ombre is quite stunning. It starts with bold purple roots that melt first to neon pink to soft ends with bright blonde tips for a burst of color!
Pink Sherbet
Credit photo: instagram.com/bangseattle
Bursts of lilac will make this sandy peach tone pop!
Punk Princess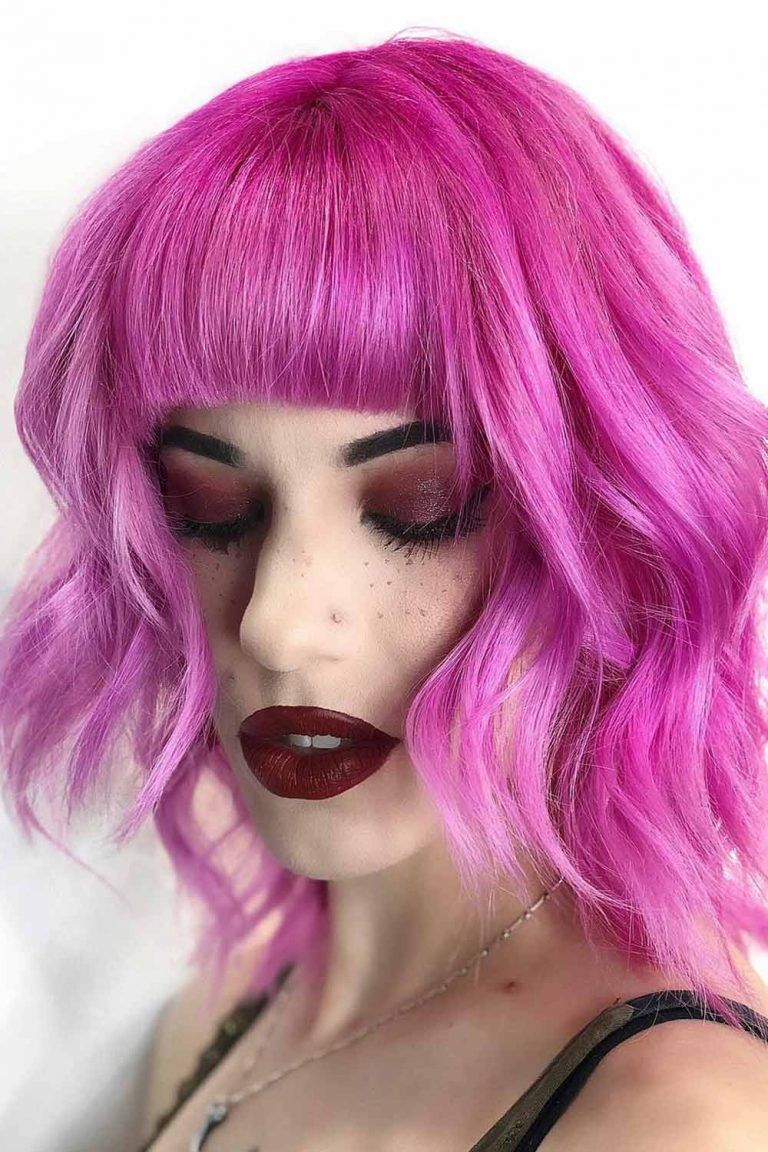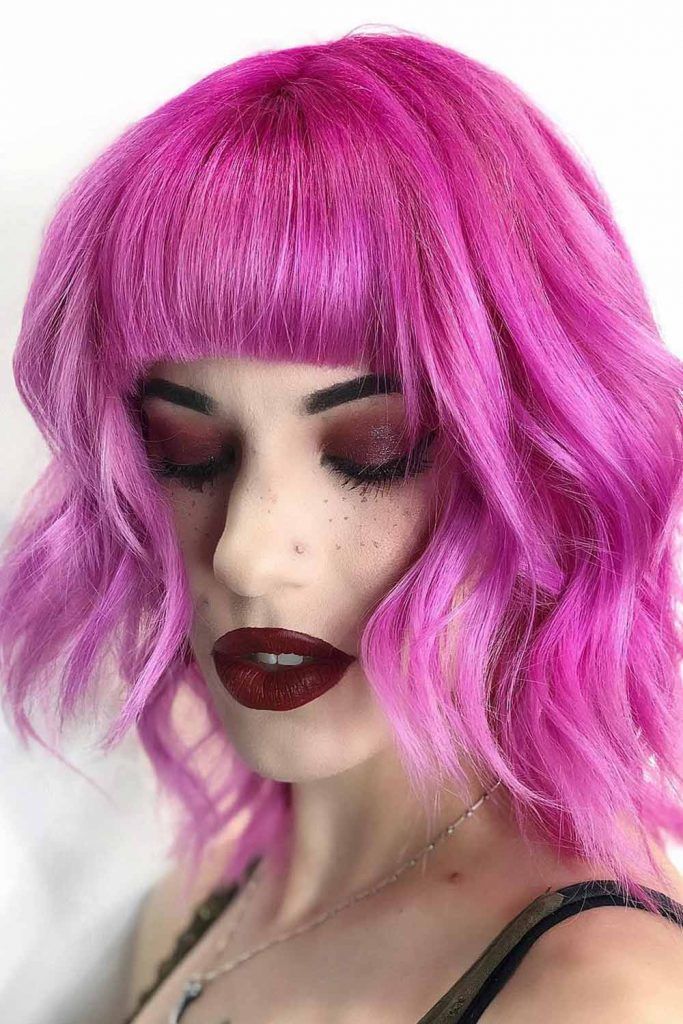 Credit photo: instagram.com/xostylistxo
This mesh of neon pink and deep purples is quite edgy. If you aren't ready to make such a bold statement, opt for the same effect with soft pink and lavender tones instead. Either way, you'll stand out from the crowd!
Tropical Punch
Credit photo: instagram.com/notanothersalon
You will certainly pack a punch with this bold magenta shade!
Icy Pink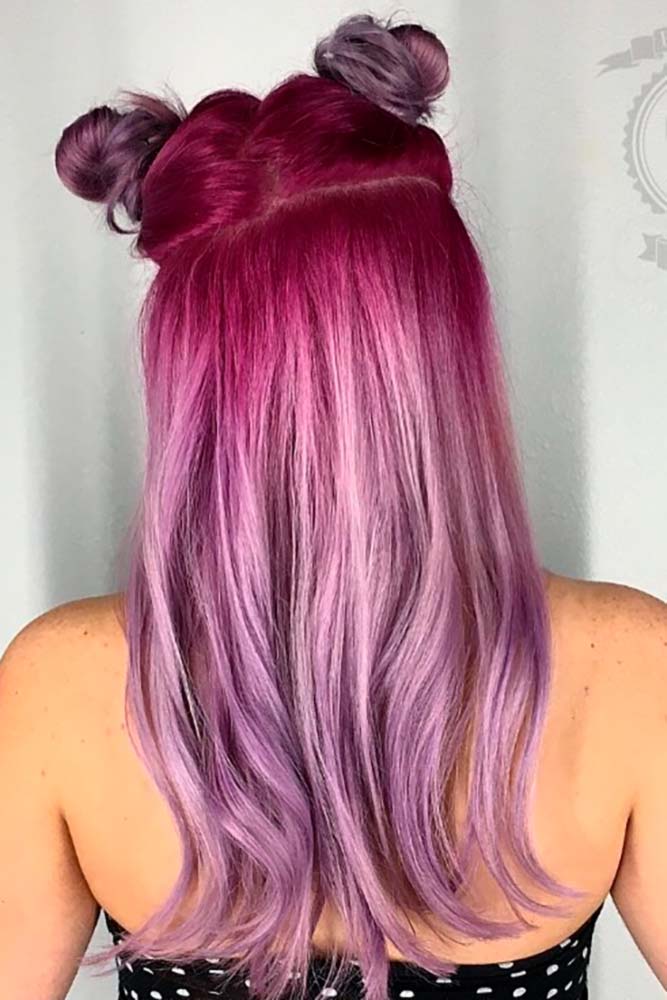 Credit photo: instagram.com/hairgod_zito
This icy cool blend of metallic includes iced berry hues with titanium and pewter twists!
Pink Bowl Cut
Credit photo: instagram.com/jejojejo87
Believe it or not, the good old bowl cut is anything but outdated today. It allows for endless customization and can be a ravishing palette of color experiments. And its pink variation is here to show you how wild your creativity can go with the newly emerged bowl trend! The soft pinkish texture looks radiant on contrastive shaved sides.
Blonde to Pink Ombre
Credit photo: instagram.com/cryistalchaos
Nothing can compare to pink hair ombre when it comes to choosing a new refreshing shade for a blonde mane. In the world of hair colors, there are some color pairs that will never lose their popularity for a totally harmonic duo they create. Be it an ombre, balayage, or highlights, you won't ever go wrong combining blonde and pink. Well, this ombre is proof!
Pink Lemonade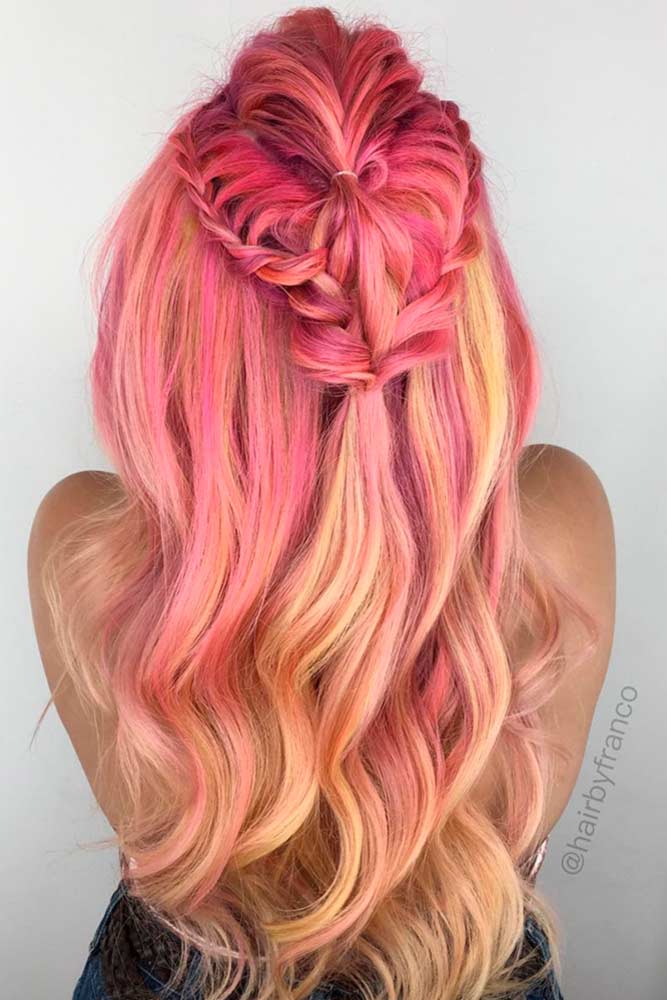 Credit photo: instagram.com/hairbyfranco
What do you think of mixing yellow and pink? In fact, if you set your imagination into motion and think of this color combination, you will see the sweetest associations pop in your mind. You may have seen these colors on sweets, ice creams, cotton candies, and so on. So how about you to take a sip of pink lemonade and dip your hair into the sweetest color mix ever? To keep up with trends, opt for a faded, beige-ish yellow and pastel pink.
Short Shaggy Rose Bob
Credit photo: instagram.com/kerry.w.hair
It's hard to see the line where the rose hue transits into a light base; they blend so nicely and seamlessly that they simply form a stunning single whole. The best thing is, if you have naturally blonde hair, you don't need to bleach your hair to give it a rose vibe. Ask your colorist for a soft and transparent tint of pink that will give a slight rose feel. To get the most of the look, don't forget to finish it with some texturizing products.
Pink Wavy Lob With Dark Roots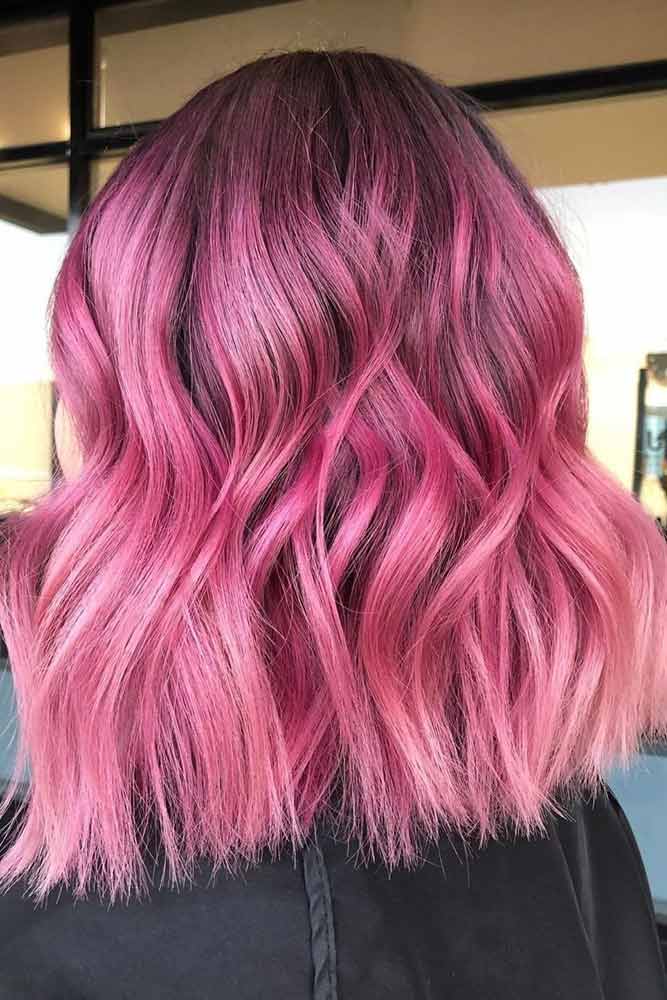 Credit photo: instagram.com/chris.styles.mai.hair
Although pink and blonde are the most iconic color choice, it doesn't mean pink won't work out for darker manes. On the contrary, dark brown and black manes can create an unforgettable color story with the help of pink color; it's just all about the right approach to application and the choice of shades. First off, it's better to start with dark roots. Make sure to ask for a seamless transition from the roots to the added color. For the best results, balayage will be the best choice, as it can build the needed balance between two different shades.

With these enchanting color options for rosy hair, you can't go wrong! No matter which way you go, we are sure that you can totally rock the pink vibe!
FAQ: Pink Hair
Can I pull off pink hair?
The dye gets overwhelmed by the dark pigment in your hair during coloring. Blondes and people with lighter hair will be able to keep their pink hue for longer. If you take good care of your hair, you might be able to keep your pink color for a longer time.
Will light pink hair suit me?
People with fair skin and lighter hair could opt for a gentle pink tint that complements their natural color with pink shine. One more option is a sharp and brilliant pink color that will keep their look fresh and energetic. However, we recommend going all out if you have dark skin.
How long rose pink hair last?
A standard semi-permanent pink hair dye can last 1-5 weeks. There is a variety of techniques to shorten or lengthen this time. Directions is just one brand. Similar brands such as Manic Panic or Fudge are also available.