Get Pink Hair if You Follow Trends
Pink hair is all the rage. One of the best things about living in 2018 is that anything goes when it comes to hair color, from funky ombre to bright rosy hair!
From pretty pastel pink hair to neon pink, the sky's the limits! And it's not just for the younger crowd, it's for the young at heart!
If you are not quite ready to go bright pink, there are plenty of subtle light pink hair options that look classy and elegant and appropriate for any occasion! From subtle balayage to edgy ombre, there are dozens of possibilities for rosy hair!
4 C's of Going Pink:
Care and Condition:
Achieving the perfect pink hair takes a few steps from bleaching your hair to adding the pinkish hues. If you are ready to go pink, you need to make sure that your hair is in good condition not to dry it out. Also, once your hair is colored, you will need to use color safe hair products to protect both the color and the health of your hair.
Commitment:
Hair color is a commitment at any level, unless you opt for a temporary coloring or light pink hues. If you want an edgy look, it will require a time commitment on your part for touch ups and the like. So, make sure that you are ready to take the plunge!
Cost:
As stated earlier, depending on your commitment level, you will need frequent touch ups as well as deep conditioning to keep your hair soft and shiny. Ensure that you have the funds to handle this as it can cost a pretty penny to go bold with color.
Complexion:
With wide array of pinkish hues, you need to ensure that you find the shade that best compliments your skin tone and eye color. Bolder pink works best for medium to dark skin tones while those with a paler complexion should opt for pastel shades of pink.
1. Cotton Candy
Source: glamiris via Instagram

This sweet blend of pink and aqua looks good enough to eat!
2. Rose Gold
Source: guy_tang via Instagram

With darker roots and light pink highlights, these soft golden rose and pink hues will add depth and dimension to your hair!
3. Radiant Rose
Source: kayla_boyer via Instagram

With a berry base shade and raspberry highlights, this look is romantic as a dozen red roses!
4. Pink Quartz
Source: hairgod_zito via Instagram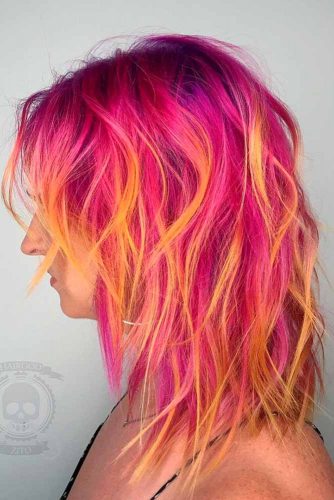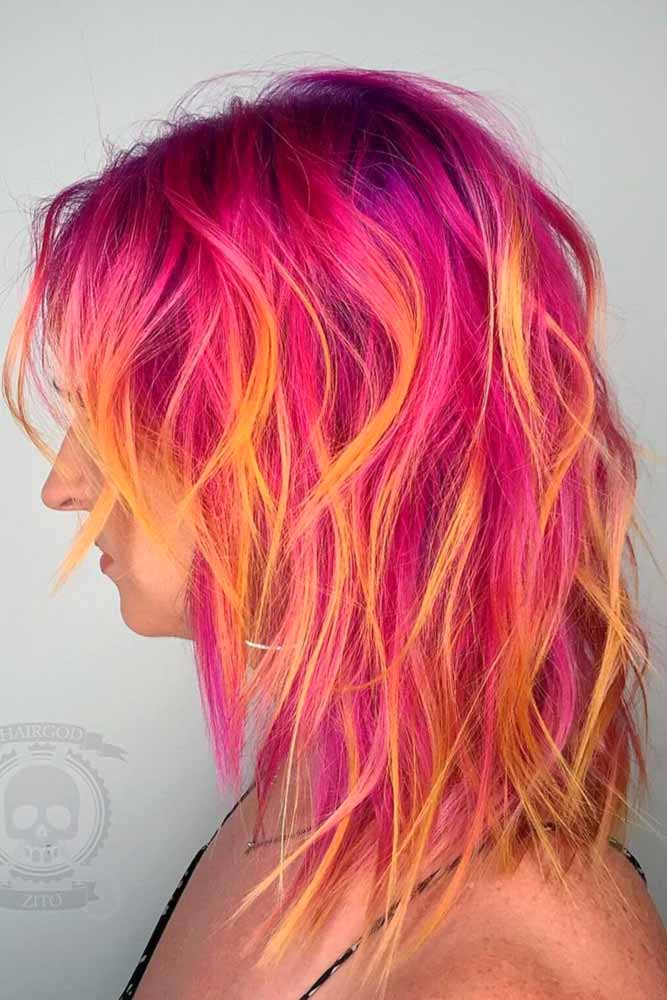 For an artsy vibe, try this combo of pink, bright peach, and magenta hues.
5. Tipsy Pink
Source: felipeshablam via Instagram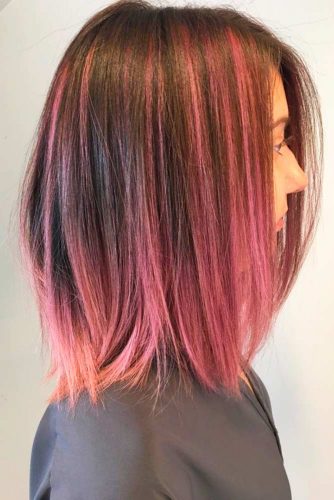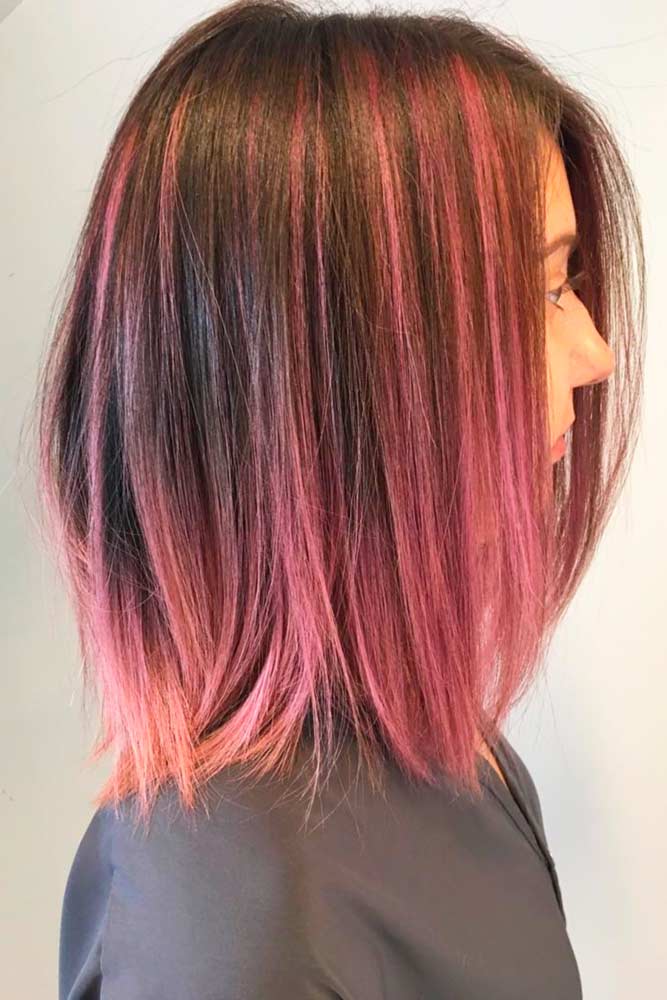 If you aren't ready for a full commitment, simply paint your tips this soft carnation pink for a cool and chic look.
6. Chocolate Raspberry
Source: alix_maya via Instagram

Natural brunettes look stunning with these seductive pink accents!
7. Powder Puff Pink
Source: stylistricardosantiago via Instagram

This soft pink with hints of icy lilac will give any style a bit of an edge.
8. Velvet Pink Ombre
Source: off7thsalon via Instagram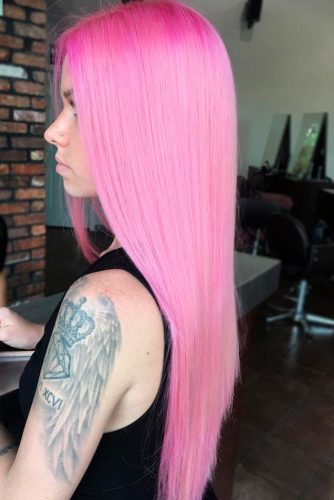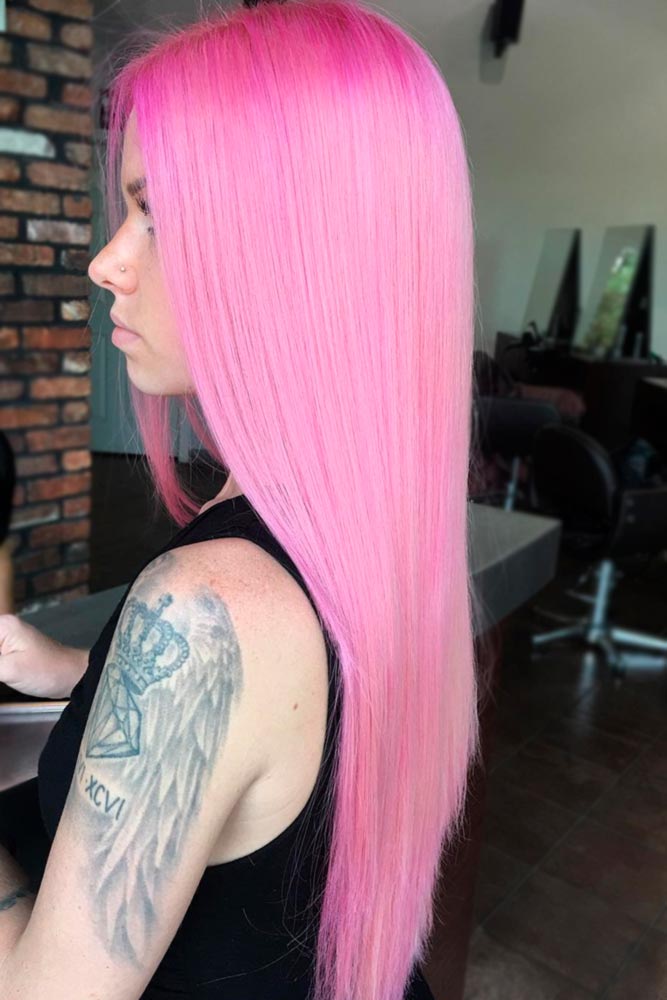 Light pink that flows from deep rose roots is sexy and fun!
9. Summer Sunset
Source: courtneyxcentrichair via Instagram

This fiery melt of dark pinks and reds that flows into captivating coral and peach is as breathtaking as a sunset on a sultry summer night!
10. Roses and Cream
Source: guy_tang via Instagram

These berry and violet swirls on a creamy blonde base are totally feminine and demure!
11. Peachy Keen
Source: scaripink_hairstyle via Instagram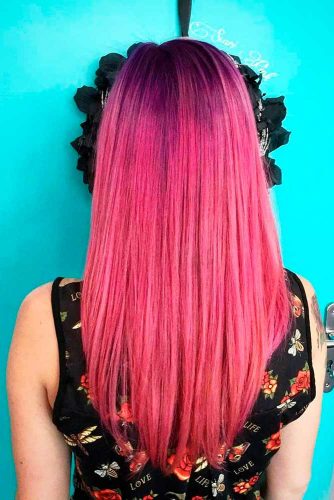 This bright ombre is quite stunning. It starts with bold purple roots that melt first to neon pink to soft ends with bright blonde tips for a burst of color!
12. Pink Sherbet
Source: bangseattle via Instagram

Bursts of lilac will make this sandy peach tone pop!
13. Punk Princess
Source: guy_tang via Instagram

This mesh of neon pink and deep purples is quite edgy. If you aren't ready to make such a bold statement, opt for the same effect with soft pink and lavender tones instead. Either way, you'll stand out from the crowd!
14. Tropical Punch
Source: notanothersalon via Instagram

You will certainly pack a punch with this bold magenta shade!
15. Icy Pink
Source: hairgod_zito via Instagram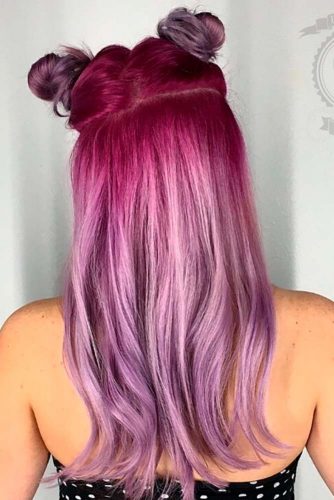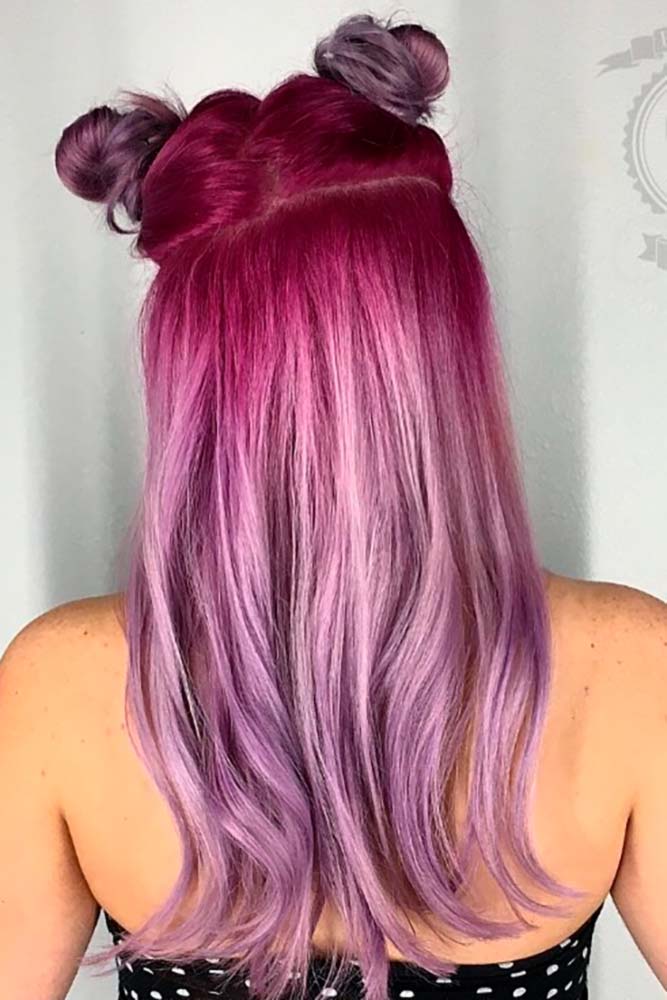 This icy cool blend of metallic includes iced berry hues with titanium and pewter twists!
16. Pink Pixie
Source: biancacolour via Instagram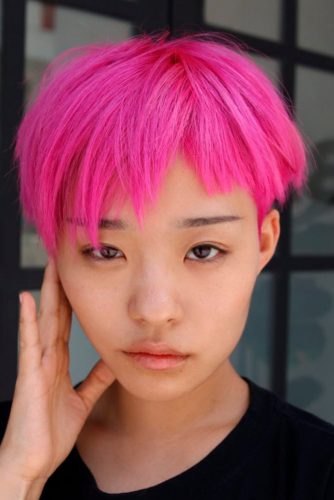 17. Blonde to Pink Ombre
Source: cryistalchaos via Instagram

18. Pink Lemonade
Source: hairbyfranco via Instagram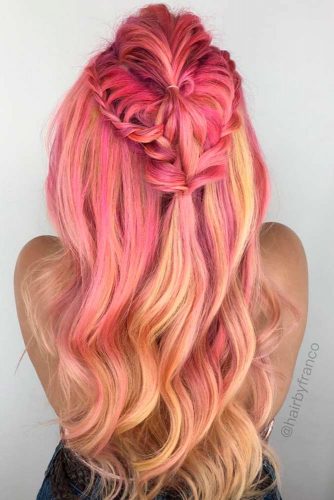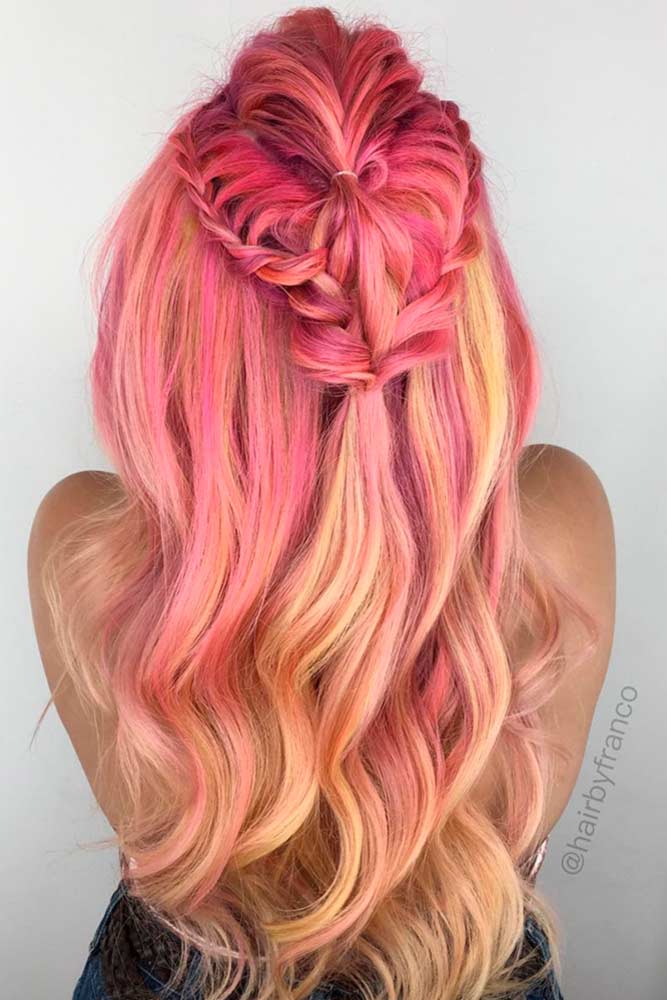 With these enchanting color options for rosy hair, you can't go wrong! No matter which way you go, we are sure that you can totally rock the pink vibe!

Main photo by Daryna_barykina