By:

Glaminati Media

| Updated:

02/11/2019
Delicate Messy Bun With Flowers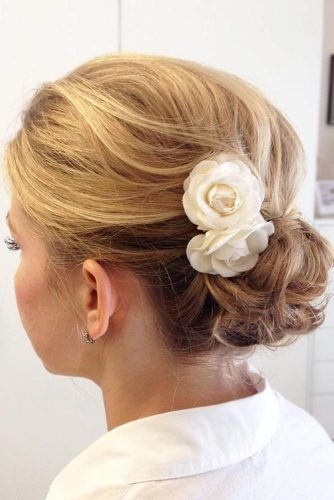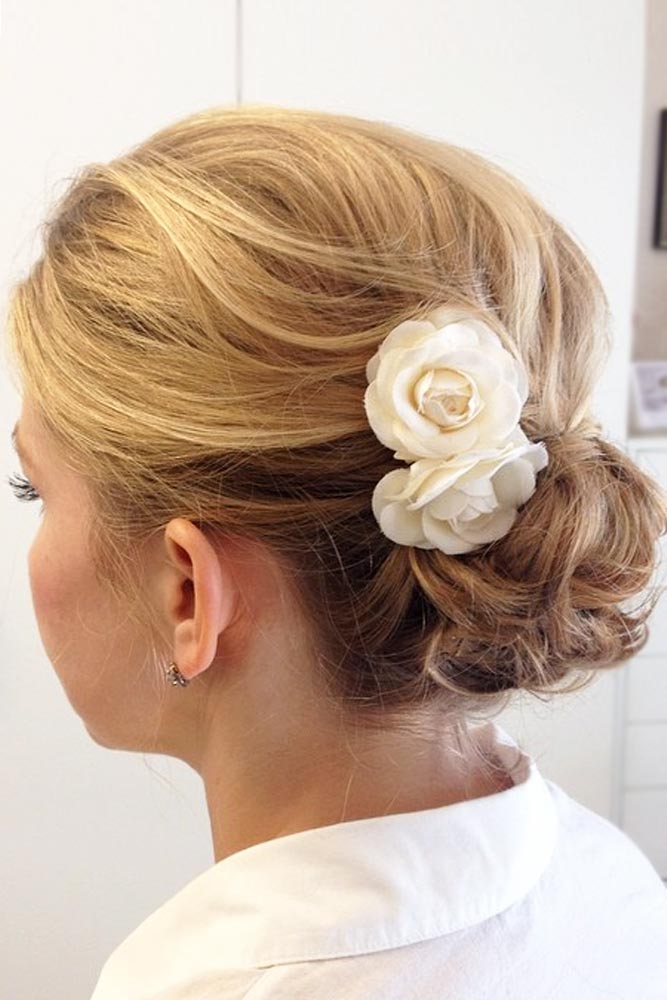 Even though most women tend to think that getting an updo with short hair it's rather a struggle, they come in different ways. And the best thing is, they usually take minutes to get in done. In other words, you're even luckier than those who flaunt with long locks. This low messy bun with flowers looks so modern and classy that it's hard to believe how simple it is. A bit curly hair is twisted, and some strands are pulled off for a fuller effect. Voila!
Fascinating Braided High Bun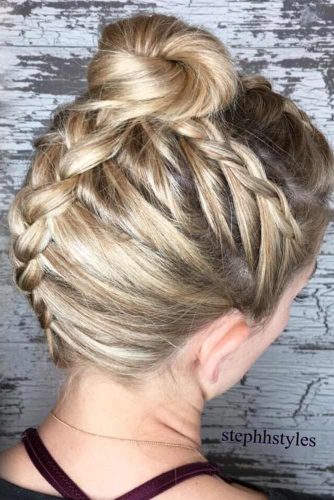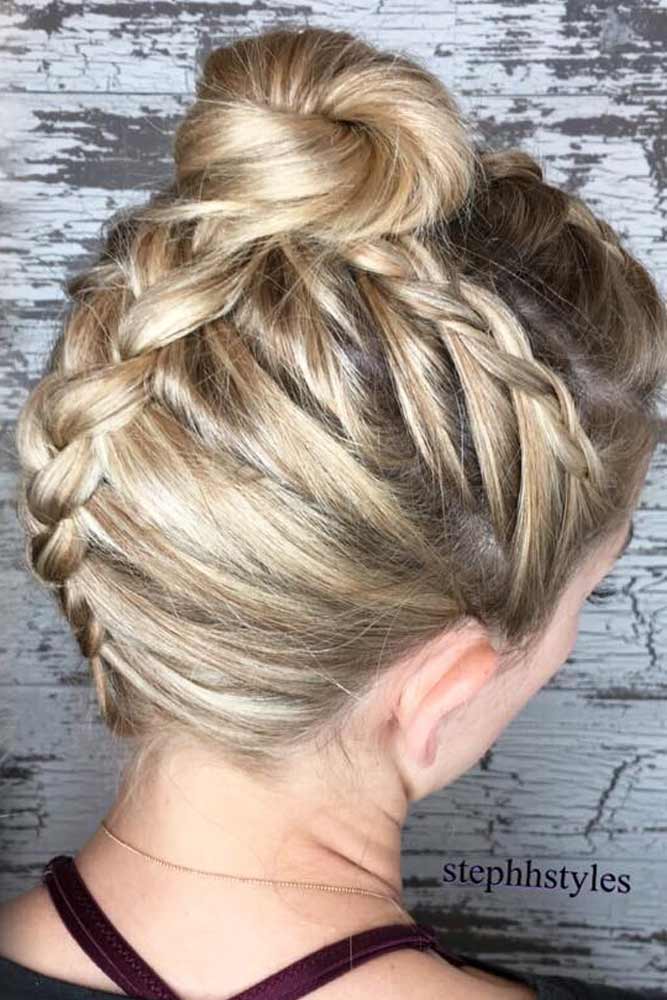 There's one trick on how to make a high bun with short hair! If you want to reveal it, it's time to ask braids for help. Braided hair is more flexible for styling, and with right braiding technique, you can get the most out of your short locks, creating a special updo. To get such an amazing braided high bun, the braids should go all over your head, crossing and twisting into a little bun on the top. Once you get this cutie, don't forget to give it a coat of hairspray, to make sure your braids won't fall down.
Accessorized Low Bun For Special Occasions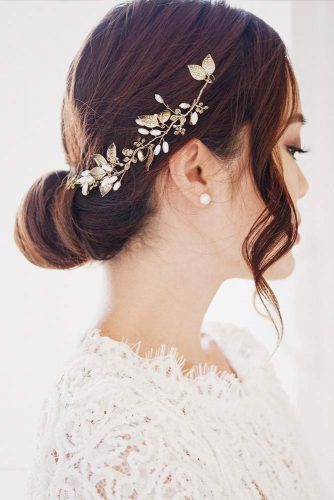 When your hair is short, make sure that you've got enough hair accessories. You need to be creative: if your length is not enough to put up all your hair together, some embellishments will come in handy. This subtle updo with wavy front hairs is worth a walk down the red carpet: the neatly accessorized side of your hairdo will make it even more unique.