By:

Glaminati Media

| Updated:

02/11/2019
Full And Lush Half Bun For Curly Hair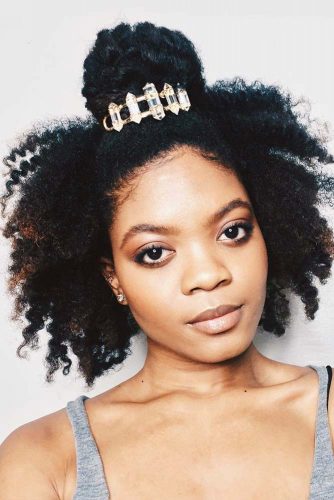 Don't get desperate if you have uncontrollably thick natural hair. We all know that African American women have moved all the familiar hairstyles to the next level, and hair bun for short hair is not an exception. Putting all of your hair up can be a great deal, so why don't you opt for a half-up? Look how nicely you can make a cool, lush bun out of the hair on top. Secure the bun with a fashionable clip and be ready to rock your days like a queen.
Easy And Colorful Low Rose Bun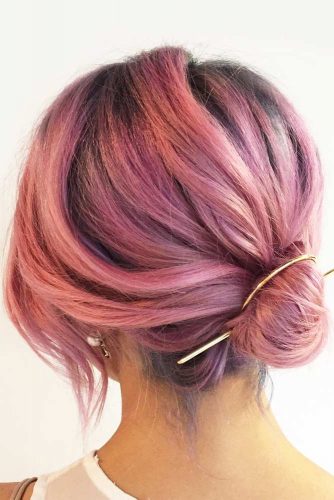 Even the simplest updo won't look ordinary with such an unbelievable hair color! Just imagine how lovely a regular twist will look if it's made out of soft rose locks that go back to fancy dark roots. You know how perfectly rose and gold colors match: combine your low bun with a minimalist golden accessory to get a truly sophisticated look.
Lovely Braided Low Bun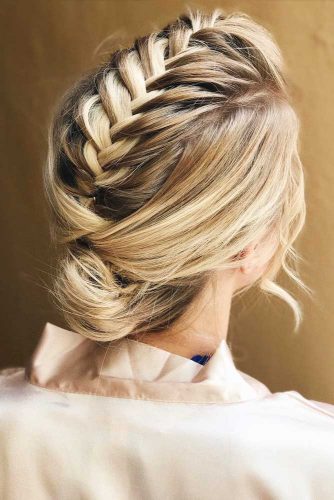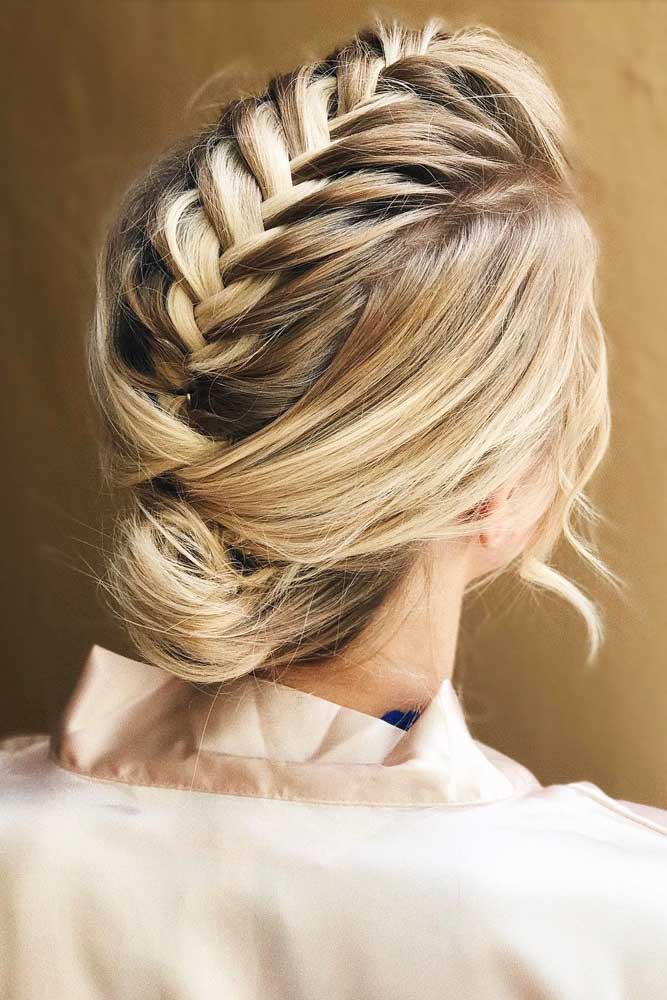 Once you embellish your little bun with braided elements, you won't be able to take eyes off your own hairdo. Braids are a fantastic complement to any hairstyle. This hair bun for short hair is quite versatile, so you can wear it for any occasion. The mohawk-like braided crown will add a lot of volume to your hair, and a little bun that sits under your braid will calm down the rest of your locks. To keep your hair in place, give it some coats of spray.