There is an ongoing battle between the wonder of how to cut bangs and then how to hide bangs. Don't you worry. Every girl goes through that cycle over and over again. Besides, there is always room for bad haircuts. But, no matter which is your current case, you need to know that there are many solutions available to deal with either. It may sound surprising, but countless styles skillfully mask the unwanted at-the-moment bangs, and we'll discuss them all below!
Try a Flipped Hairstyle
Whether you are dealing with wispy bangs or curtain bangs, there is a simple way to conquer those unruly companions. All it takes is a bit of hairspray and a brush or comb. Sweep those bangs to one side and secure them with a fair share of lasting hair products. The effect will amaze you along with the fast procedure.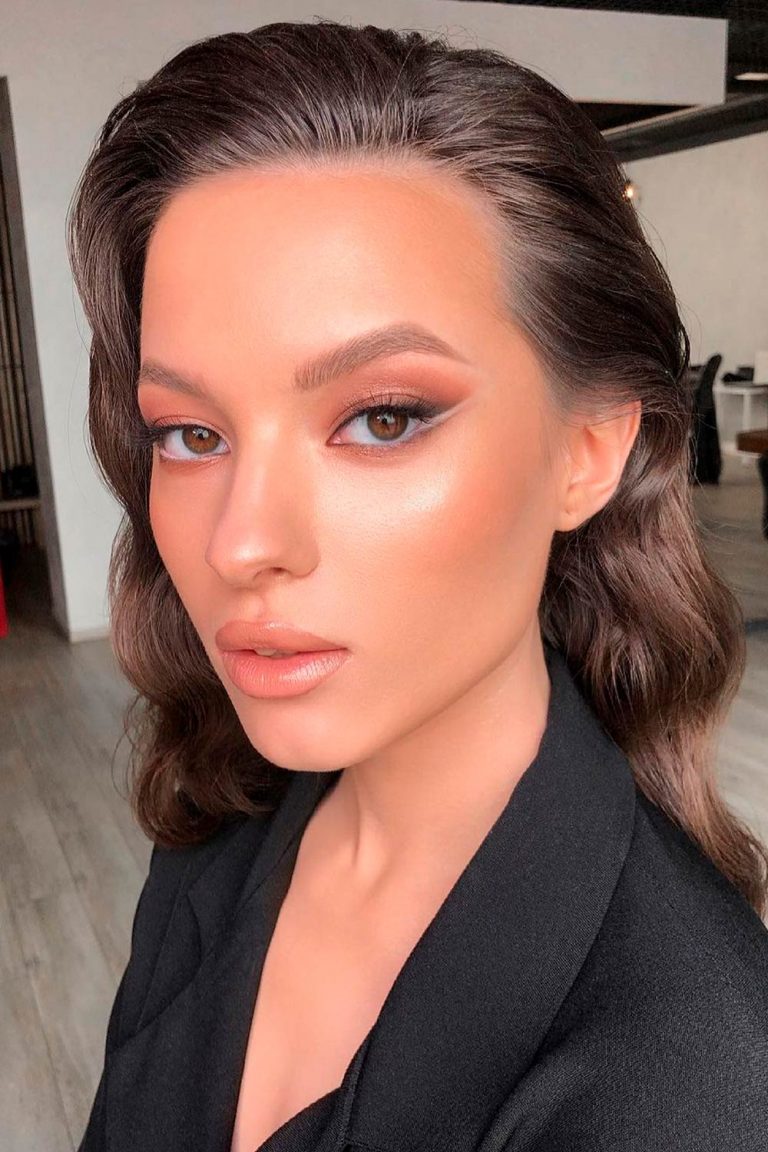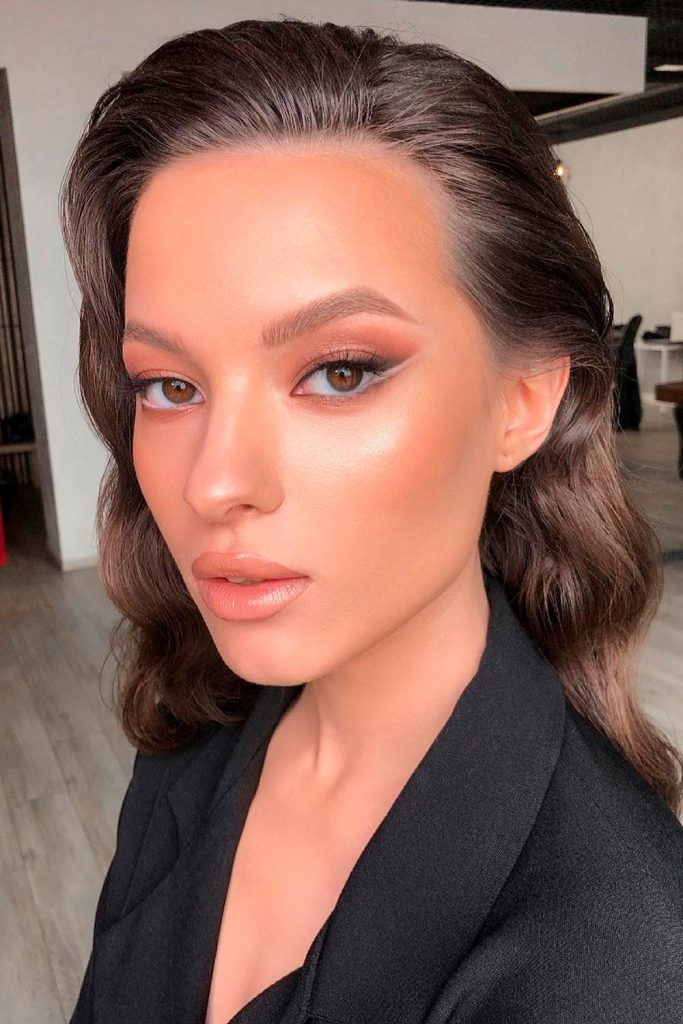 Credit photo: instagram.com/xenia_stylist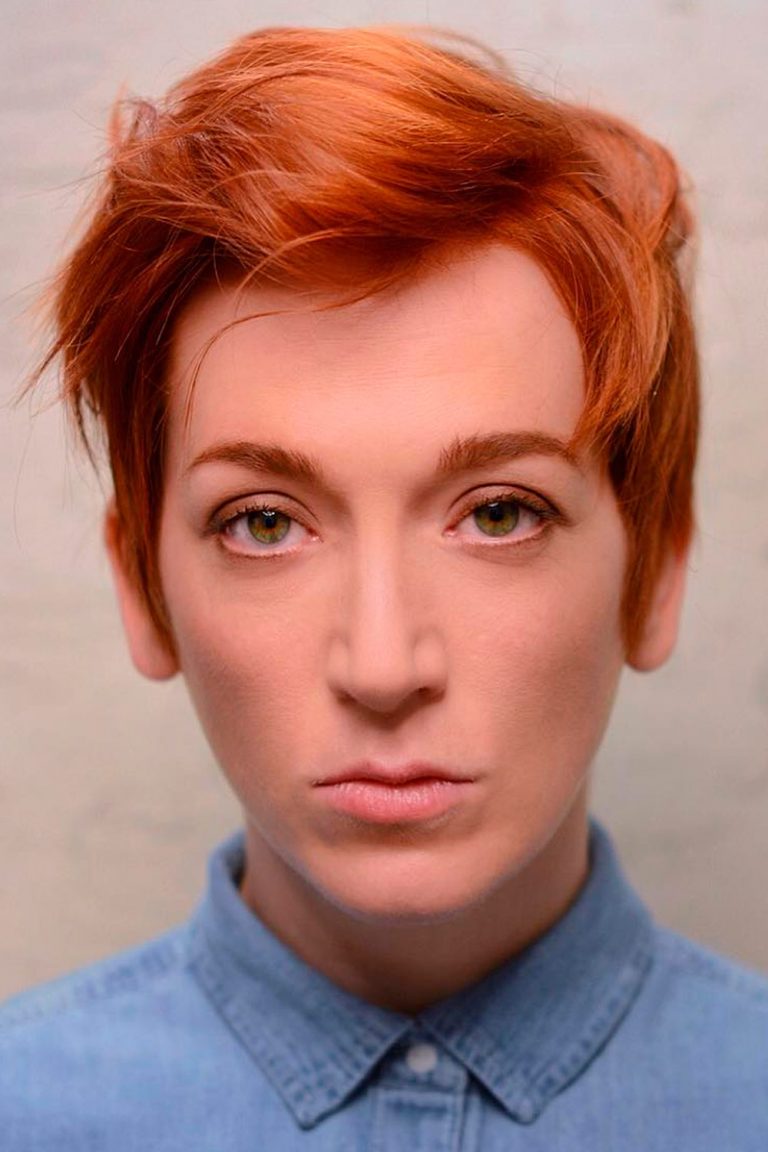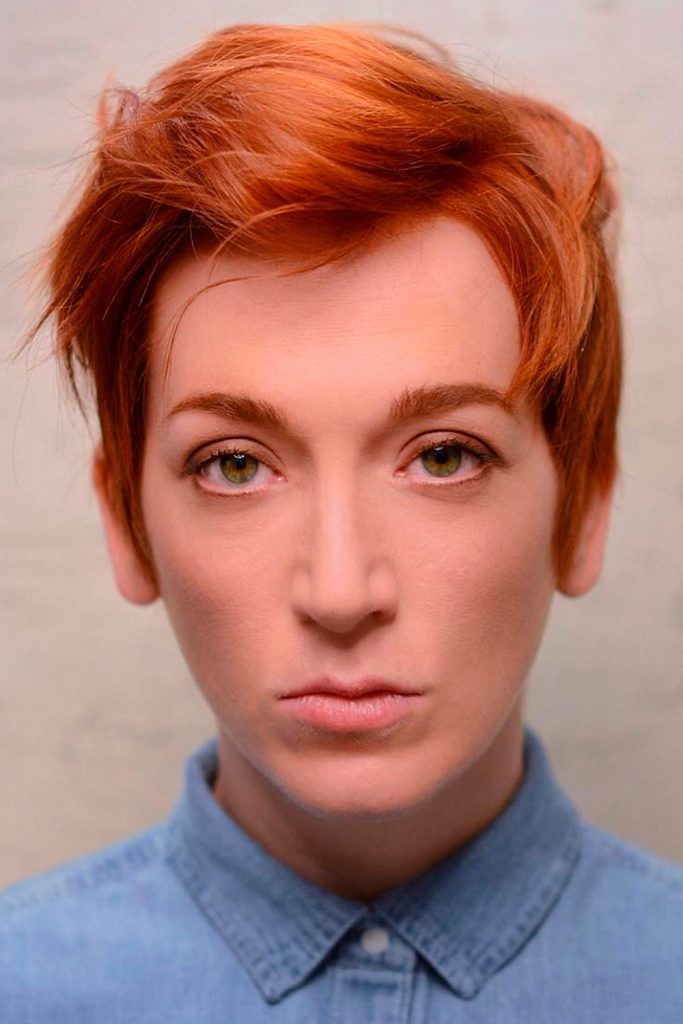 Credit photo: instagram.com/cutyourhair
Opt for Braided Pigtails
How to grow out bangs so that no one notices you are wearing them? The answer is simple – implement braided pigtails into the look. The variety of braids to play around with is enormous so that you will look unique and stylish on a daily basis. Besides, it does not take much skill and effort to master the most straightforward of them.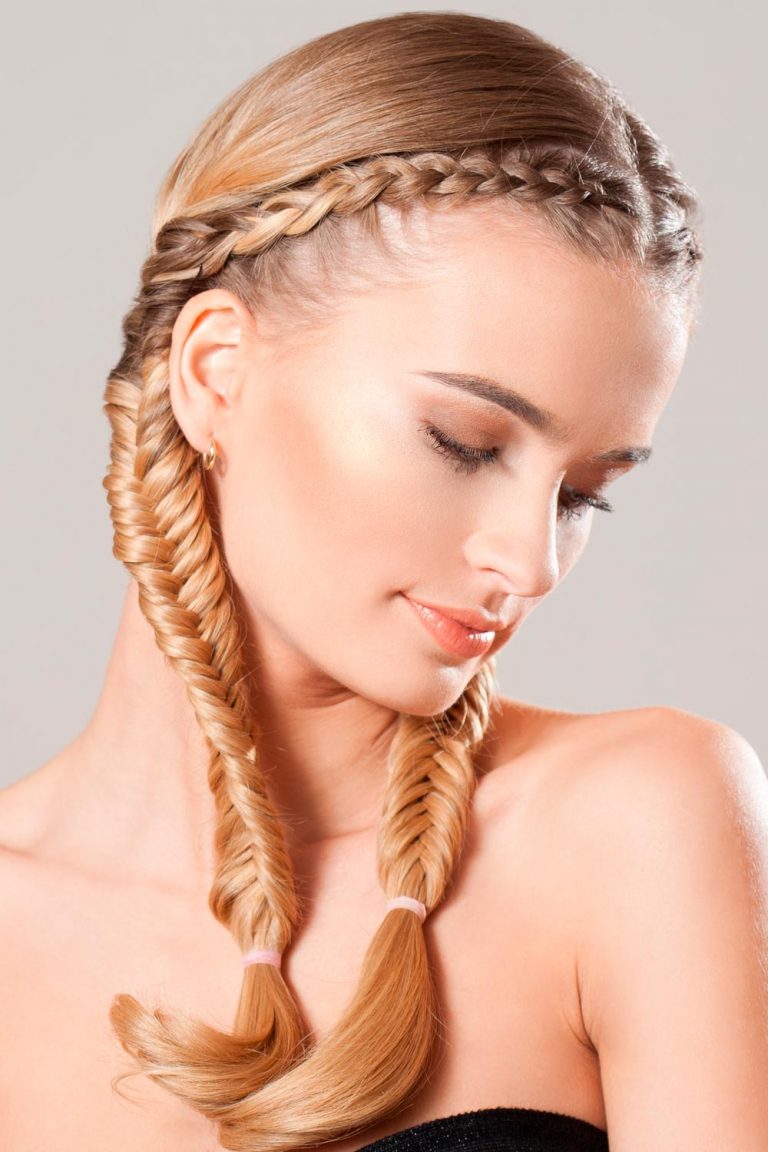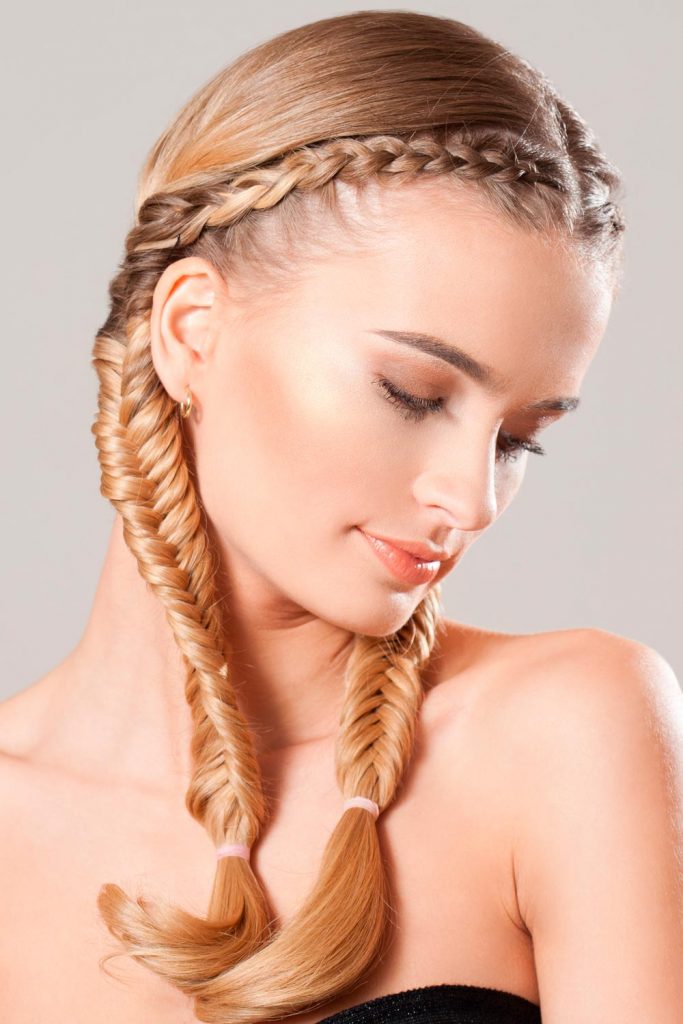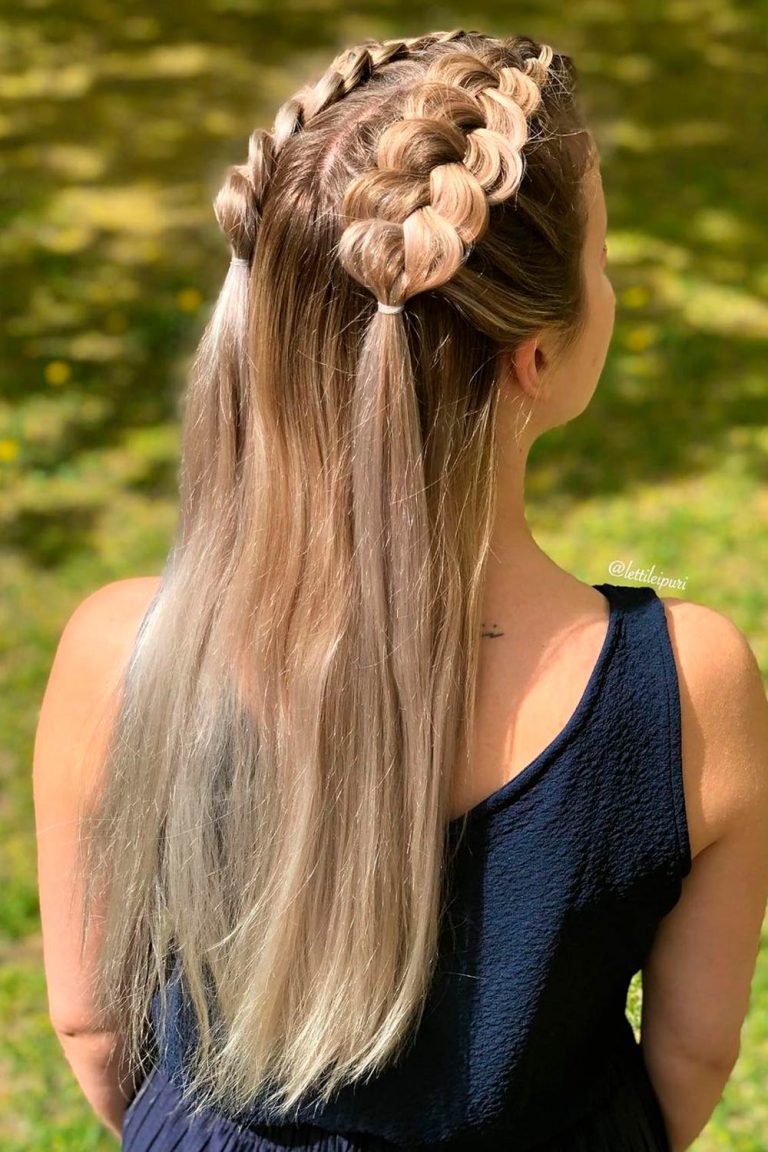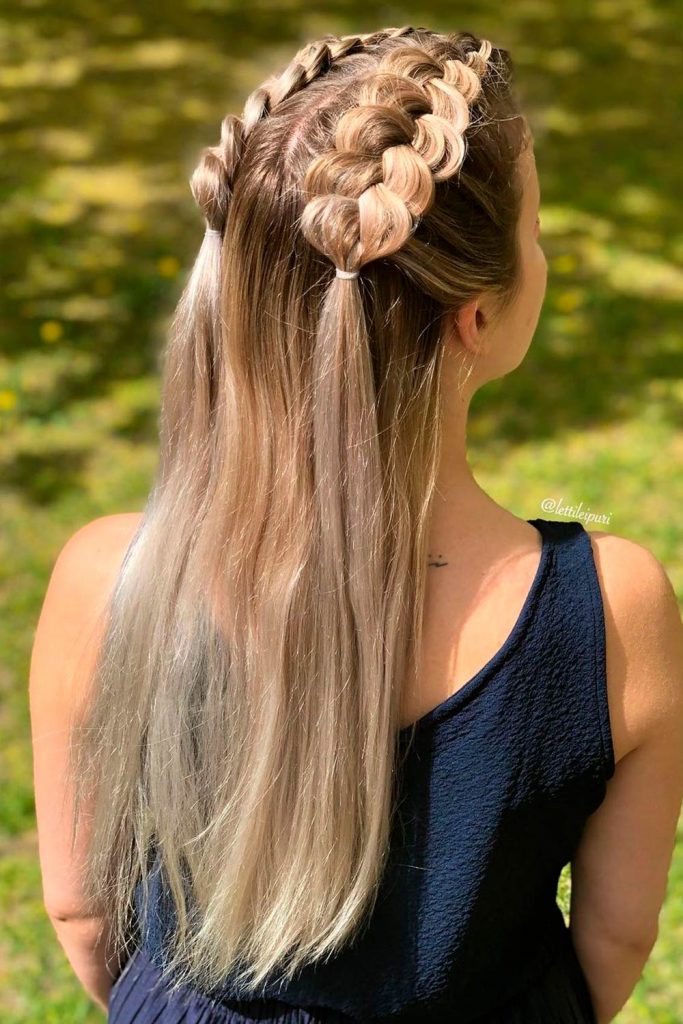 Credit photo: instagram.com/lettileipuri
Use Side Braids
Among popular and requested hairstyles to hide bangs come side braids. These options to experiment with are almost unlimited. You can work a different braid into the look on a regular basis. What is more, the style is so universal that it can spice up any outfit.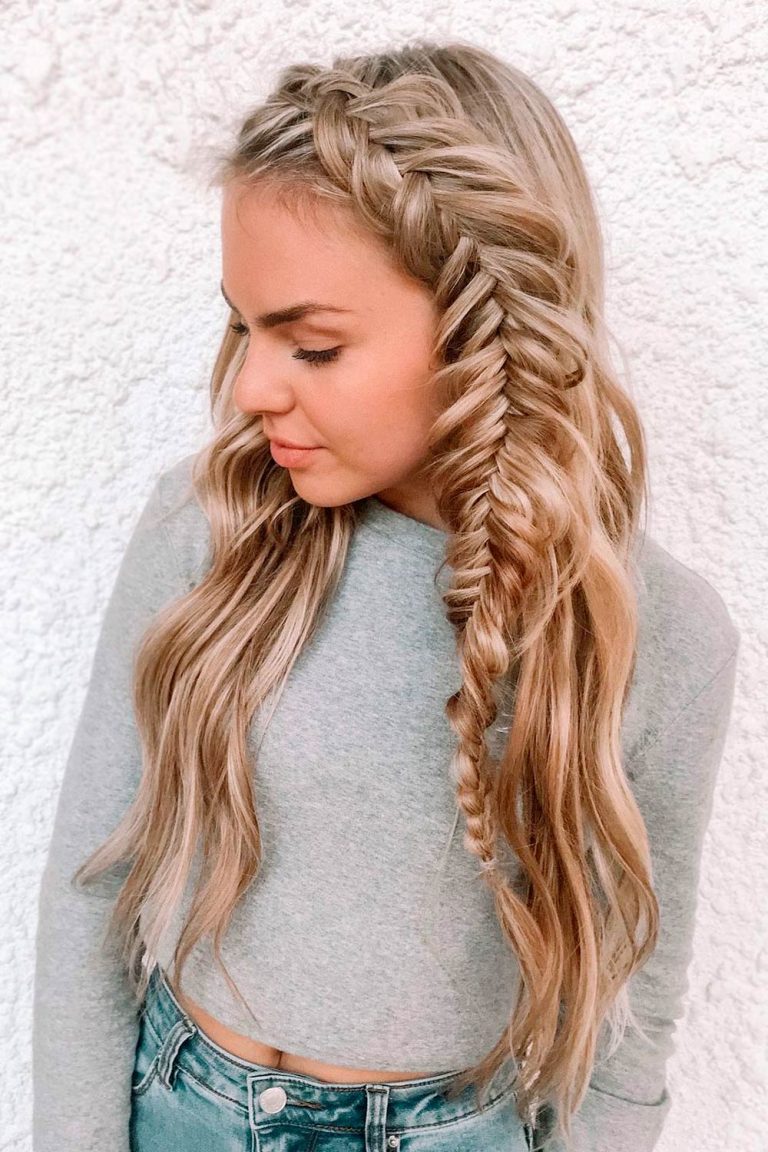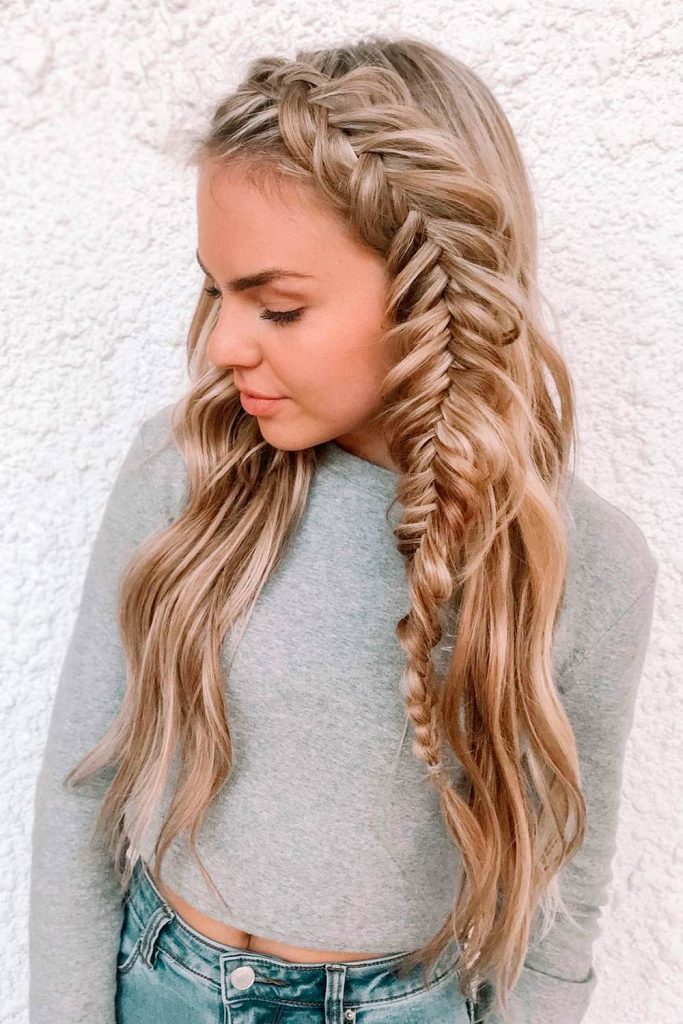 Credit photo: instagram.com/sass.and.braids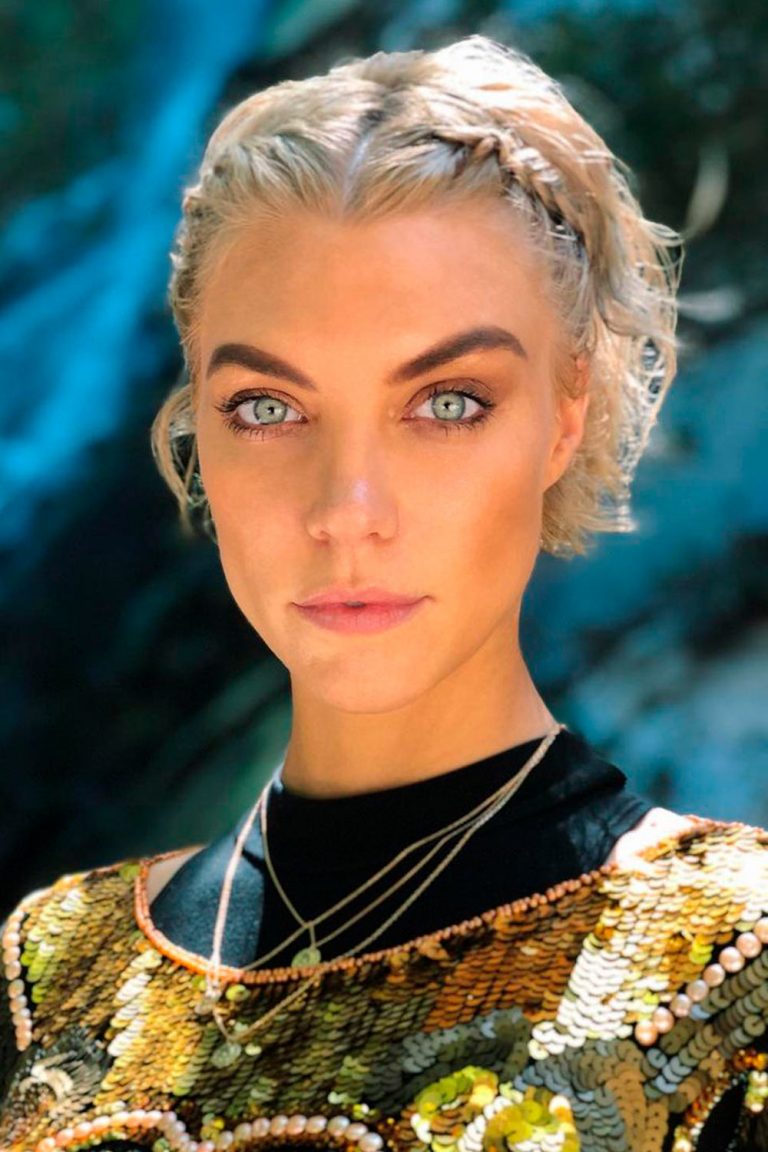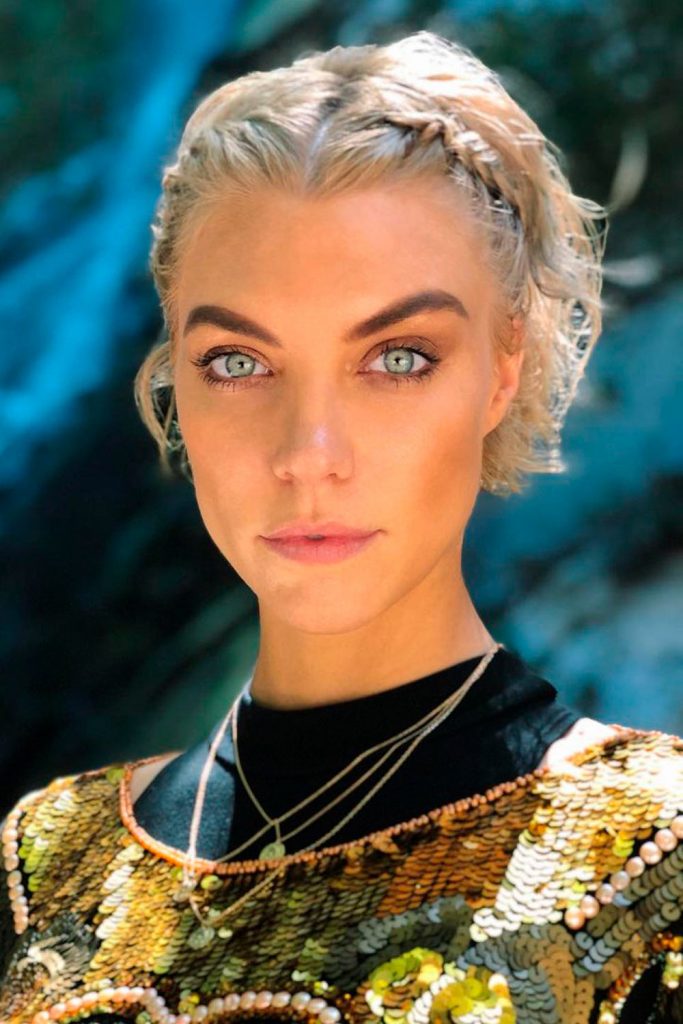 Credit photo: instagram.com/sissemarie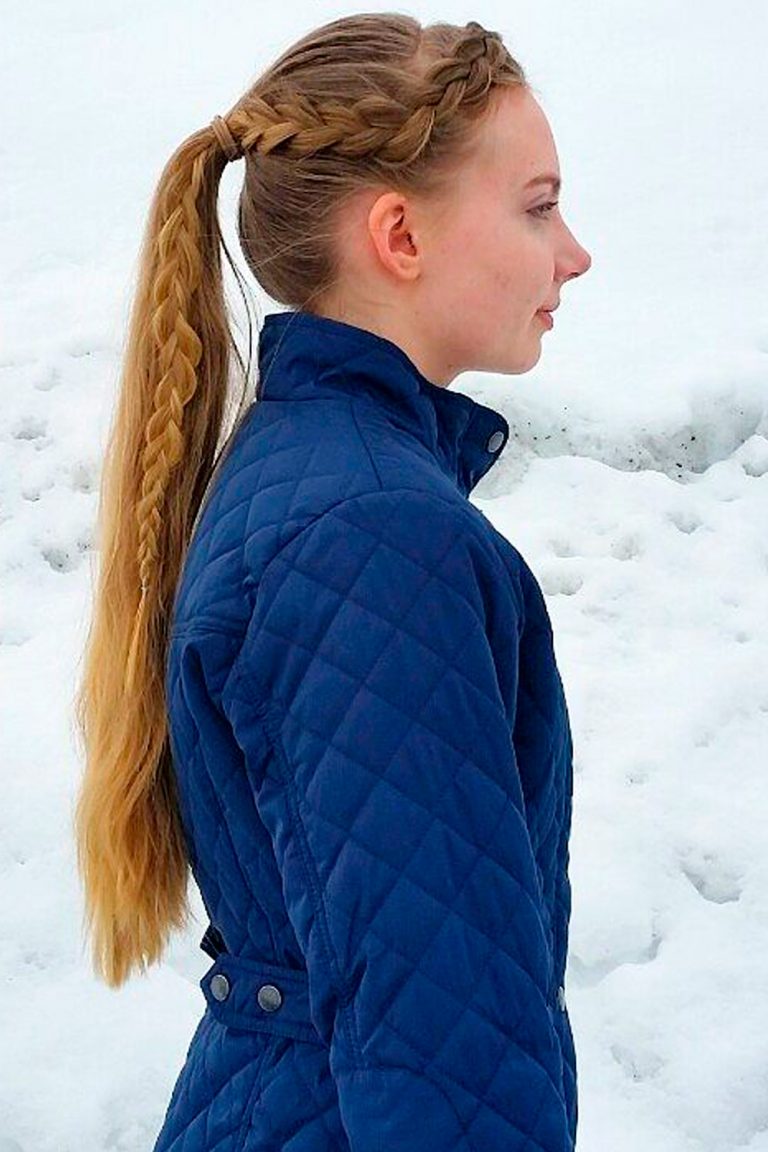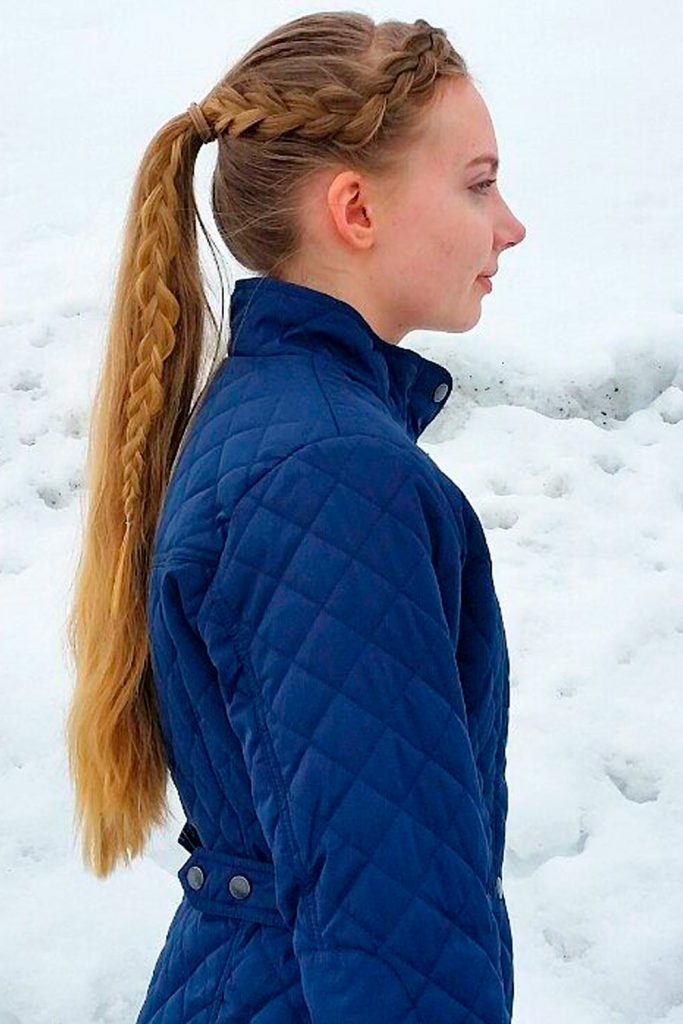 Credit photo: instagram.com/braidsbyfrida
Braided Top Knot as a Solution
Just as tiresome growing out bangs may feel, so fun you can make the process. Once you are satiated with regular braids, it is time to bring heavy artillery in. Surely, a braided top knot belongs to the category. Although the style may not cover utterly short bangs, it will work perfectly on anything below medium bang length.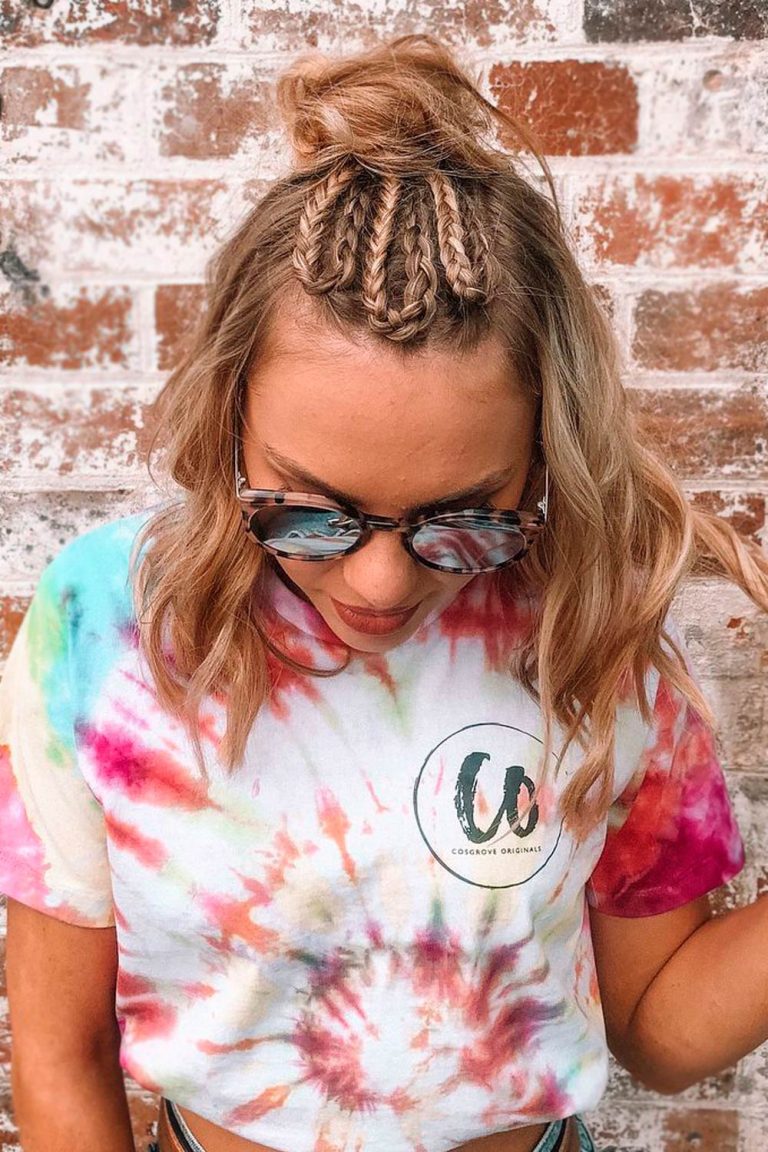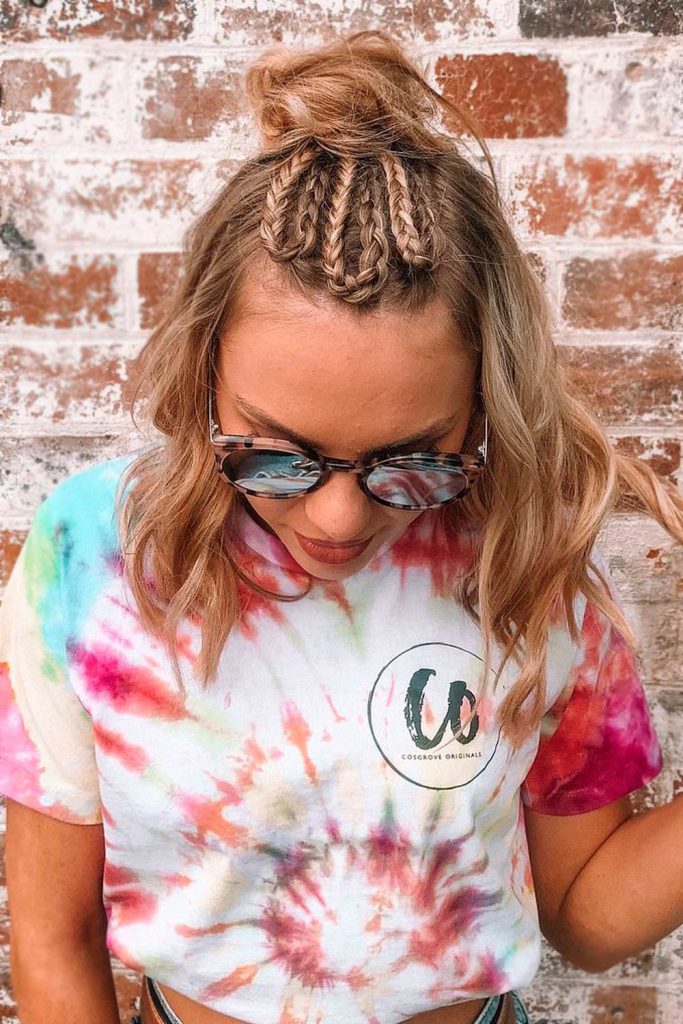 Credit photo: instagram.com/sass.and.braids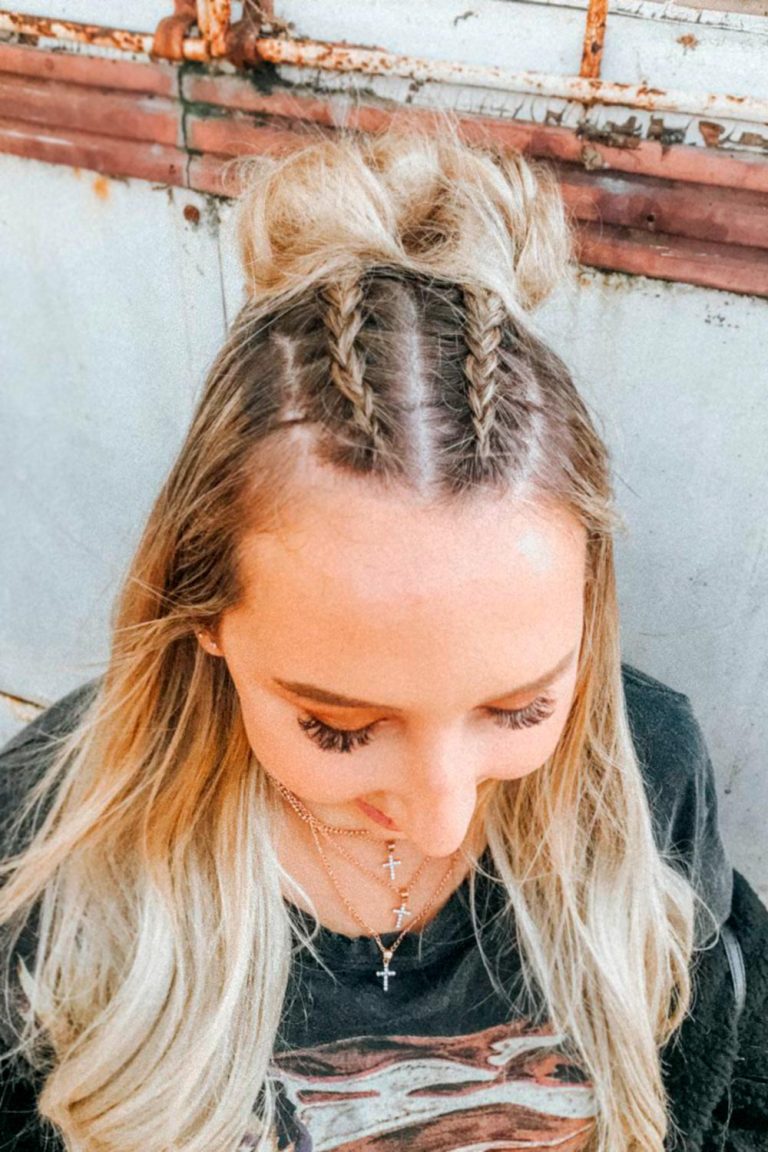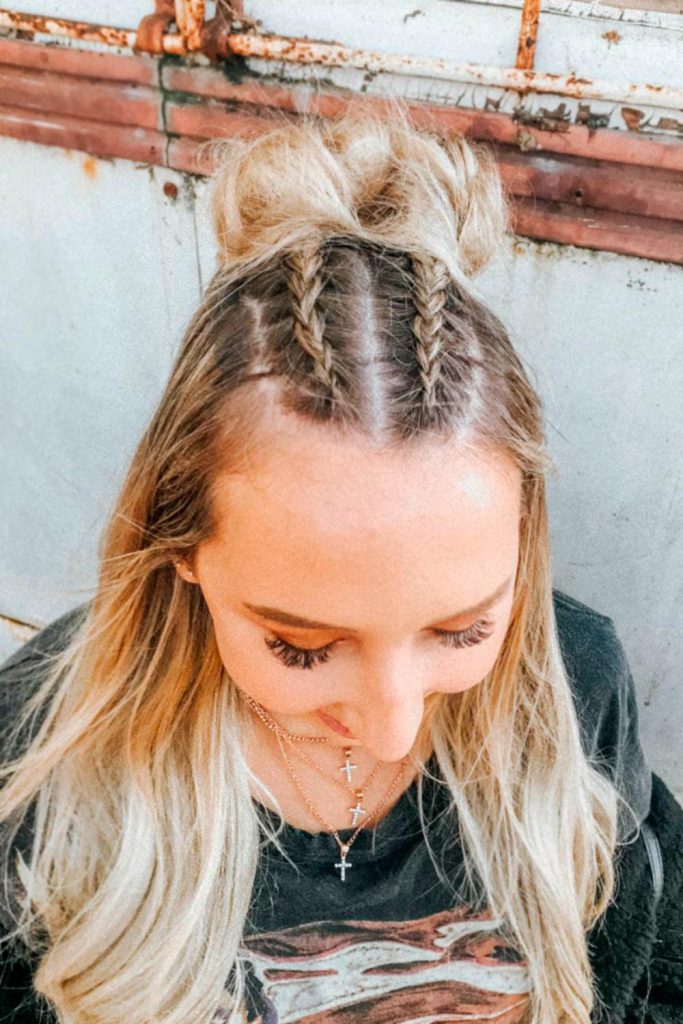 Credit photo: instagram.com/sass.and.braids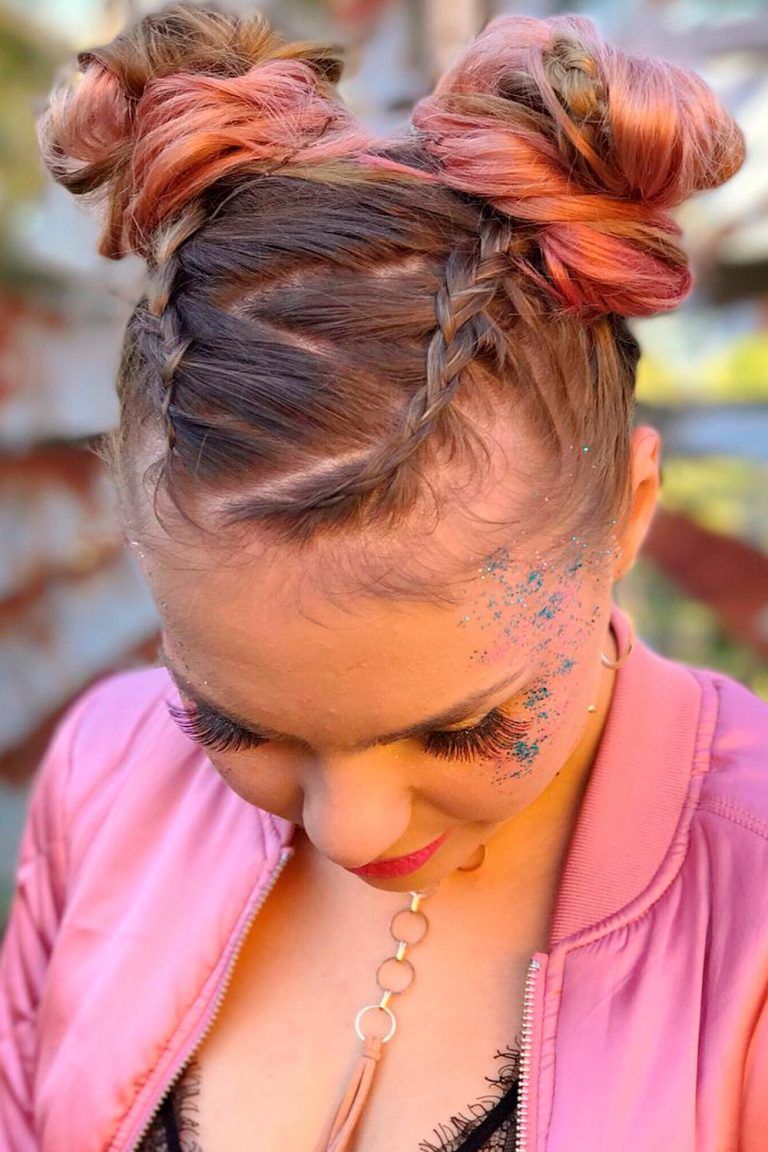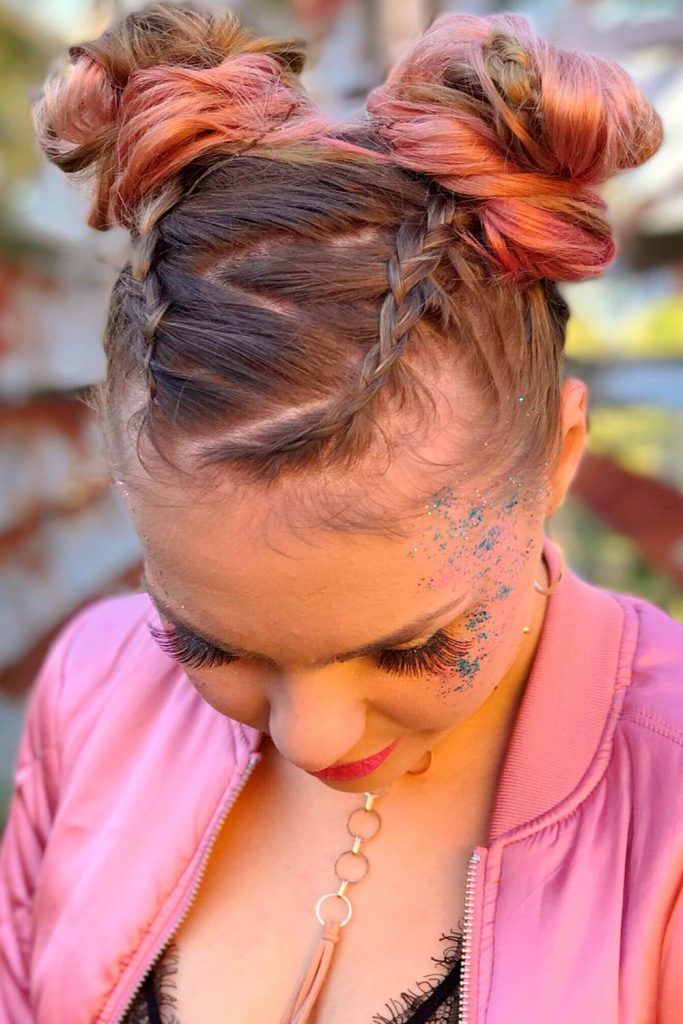 Credit photo: instagram.com/sass.and.braids
Hide Bangs with Headband
If you are growing out a pixie or wonder how to hide short bangs with ease, you need to consider a stylish headband. The variety of those ensures that everyone has something to pick from. Besides, the ease of the style will fit those of you who don't want to fuss with all the braiding and other types of styling.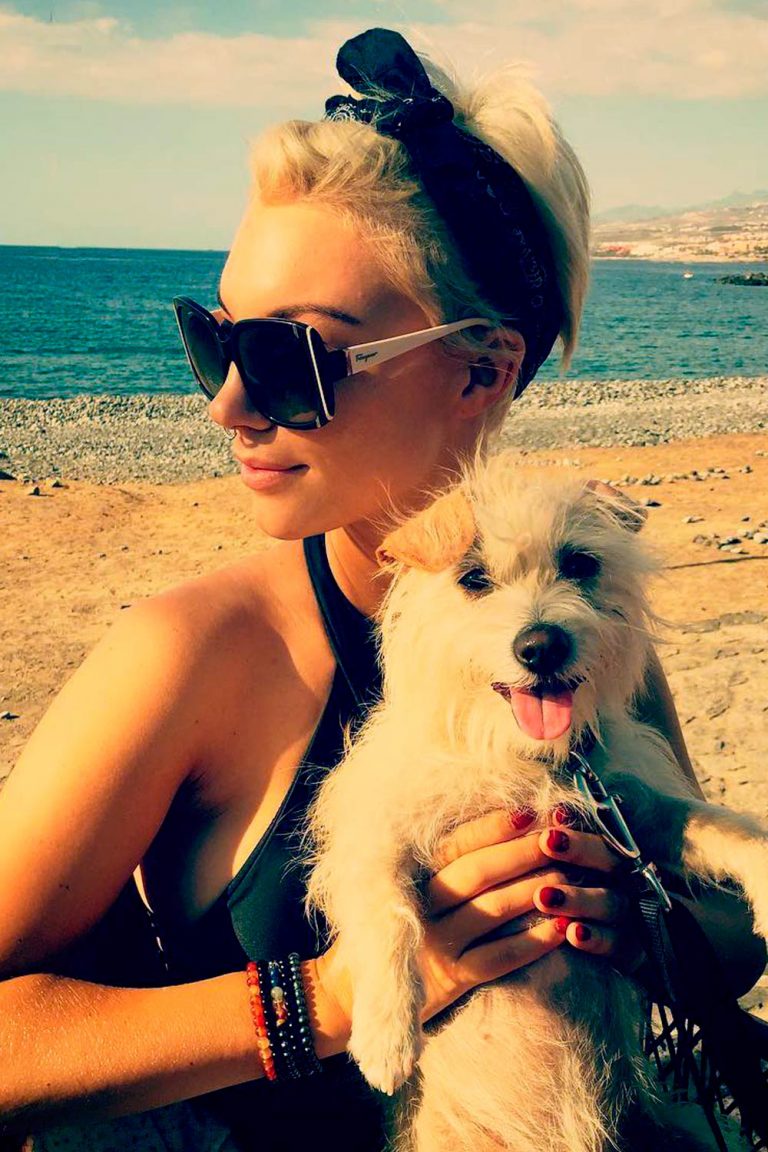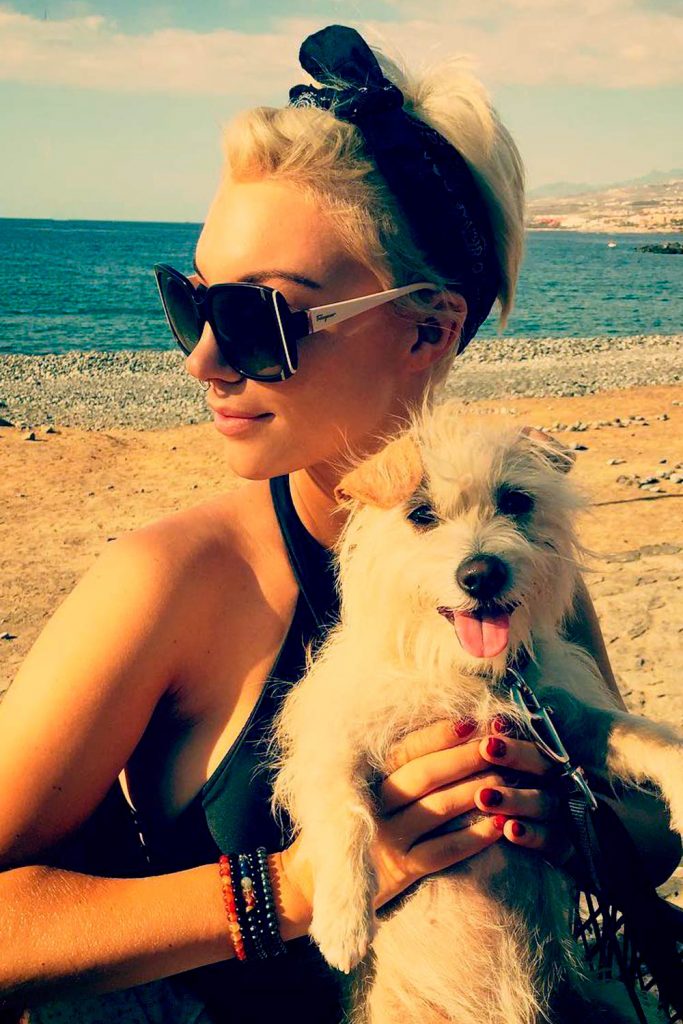 Credit photo: instagram.com/sissemarie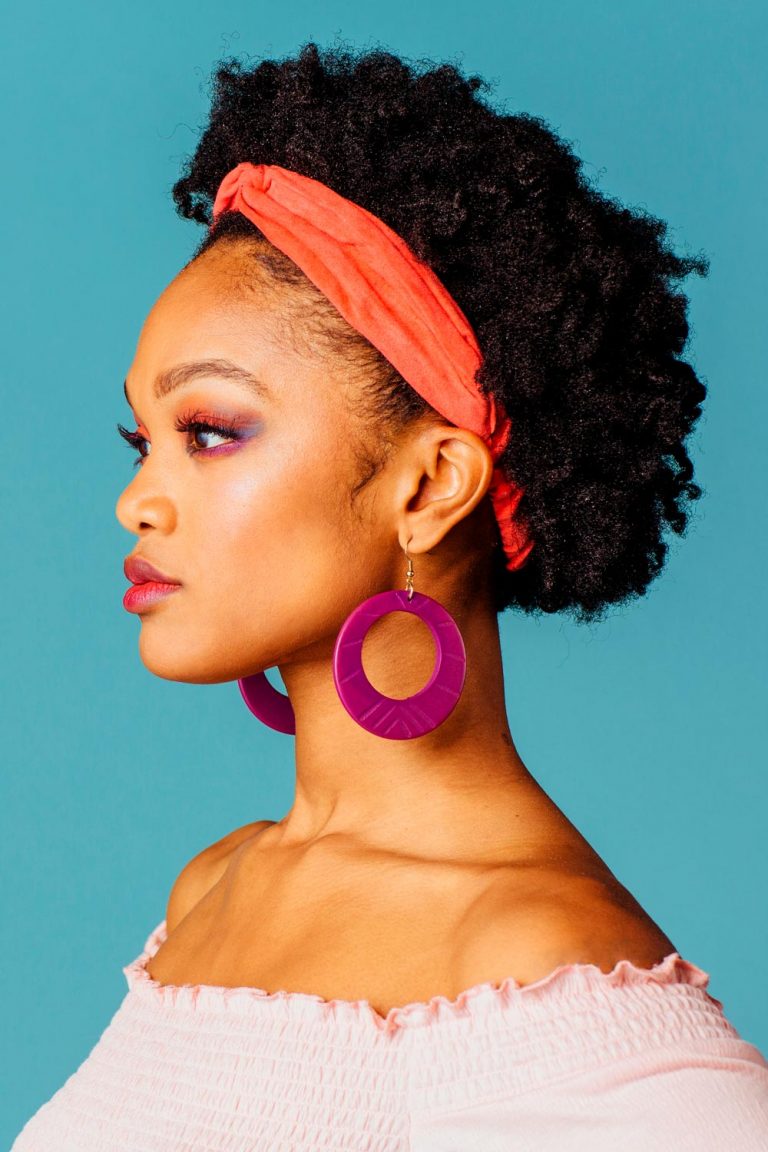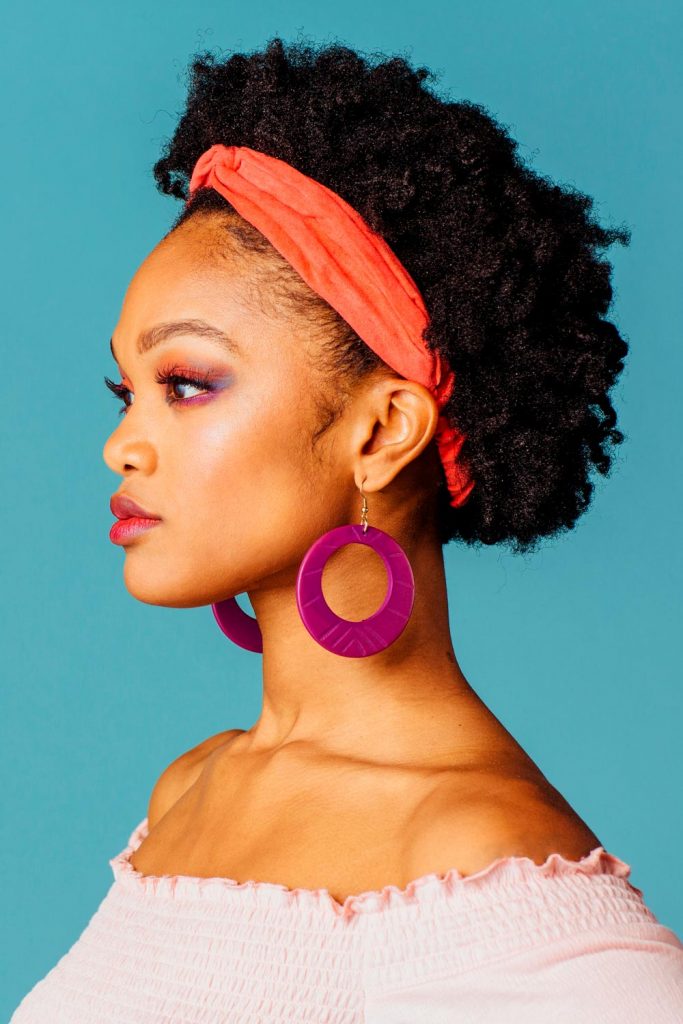 Add Bobby Pins or Hair Clips to Hairstyle
For those of you curious about how to hide bangs with bobby pins, the number of options is nothing but grand. You can play around with shapes, colors and styles. What is more, you can arrange the pins in the most unique of ways you can possibly think of.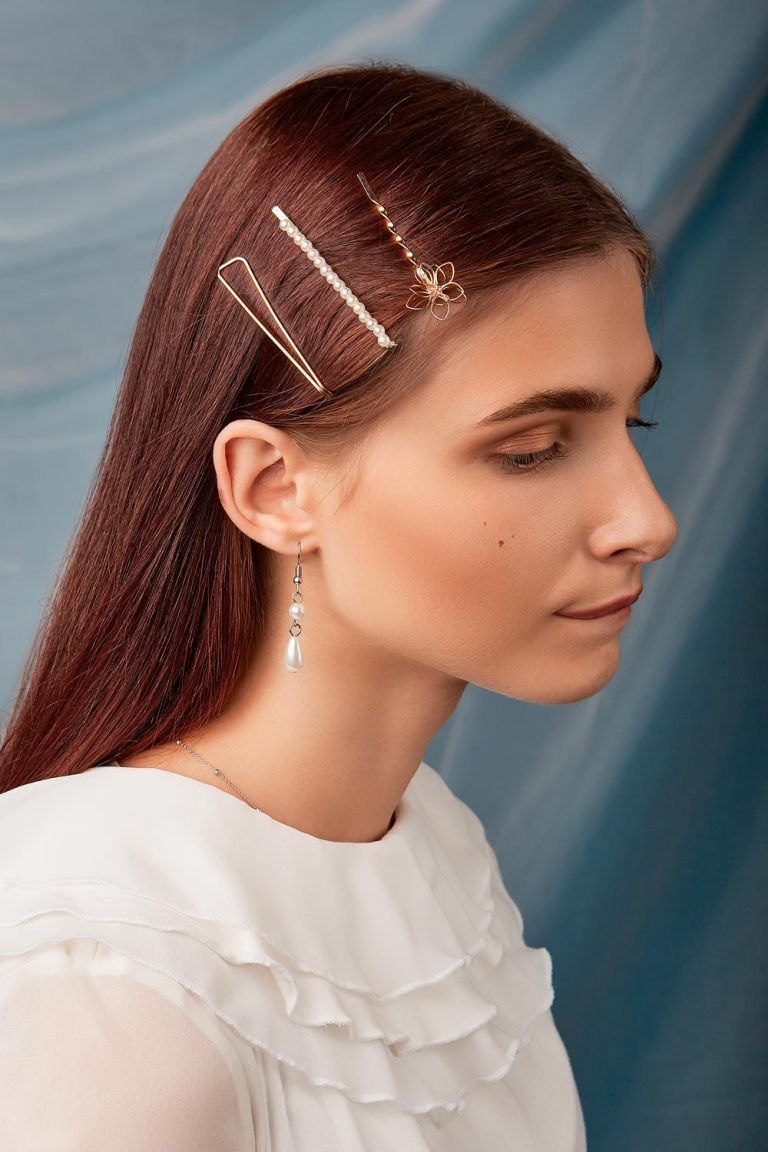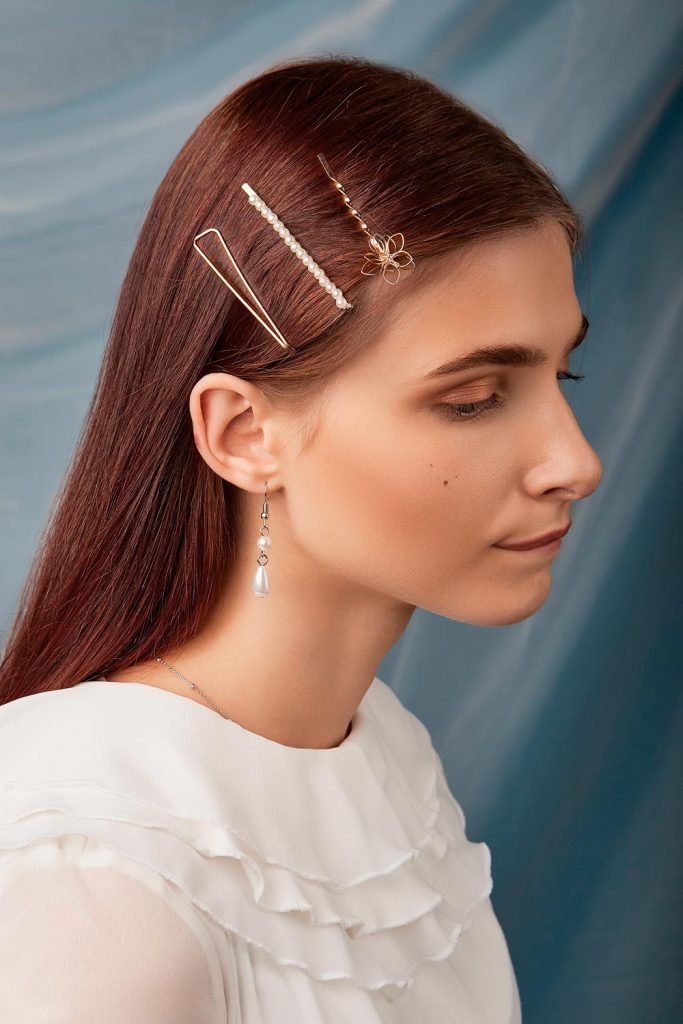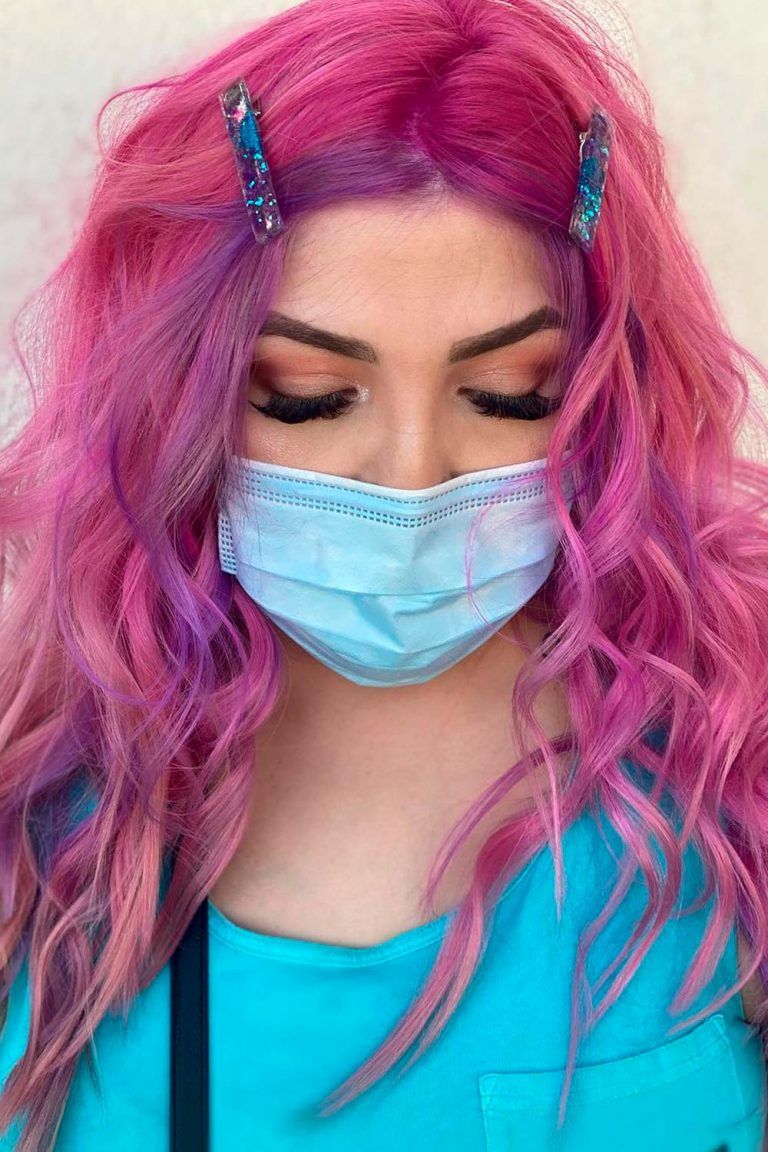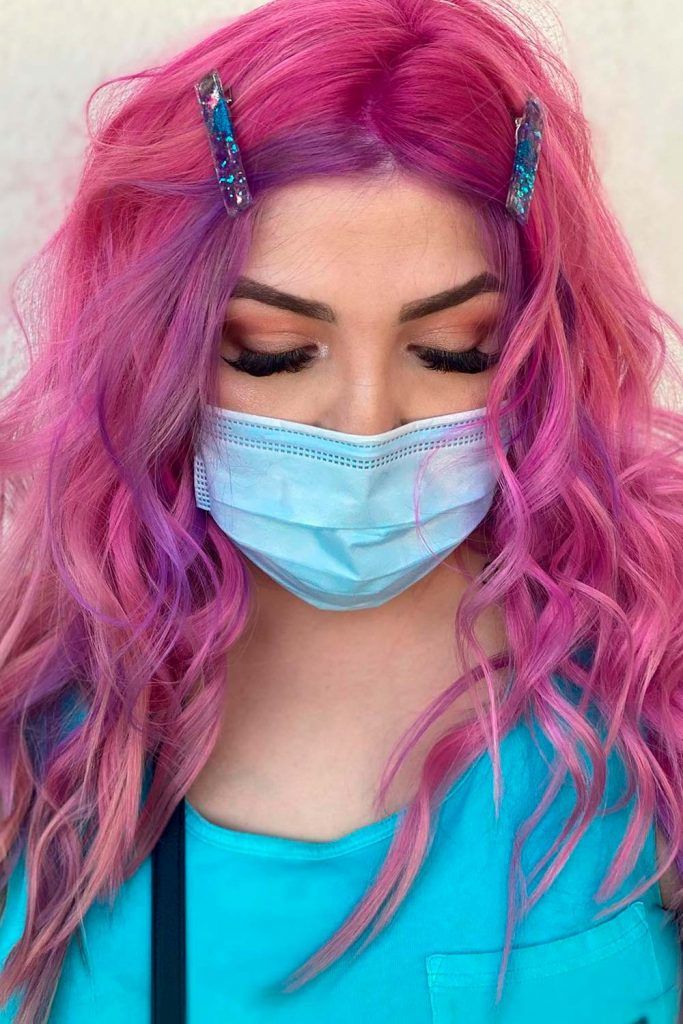 Credit photo: instagram.com/hairbyclairperez
Twist with Top Hair
One of the most fashionable ways of how to hide curtain bangs would be to optimize the power of twisted style. All you need to do is to twist the bangs up and secure them on the top of your head. The rest depends on your preferences and imagination. The range of looks to pull off is almost unlimited.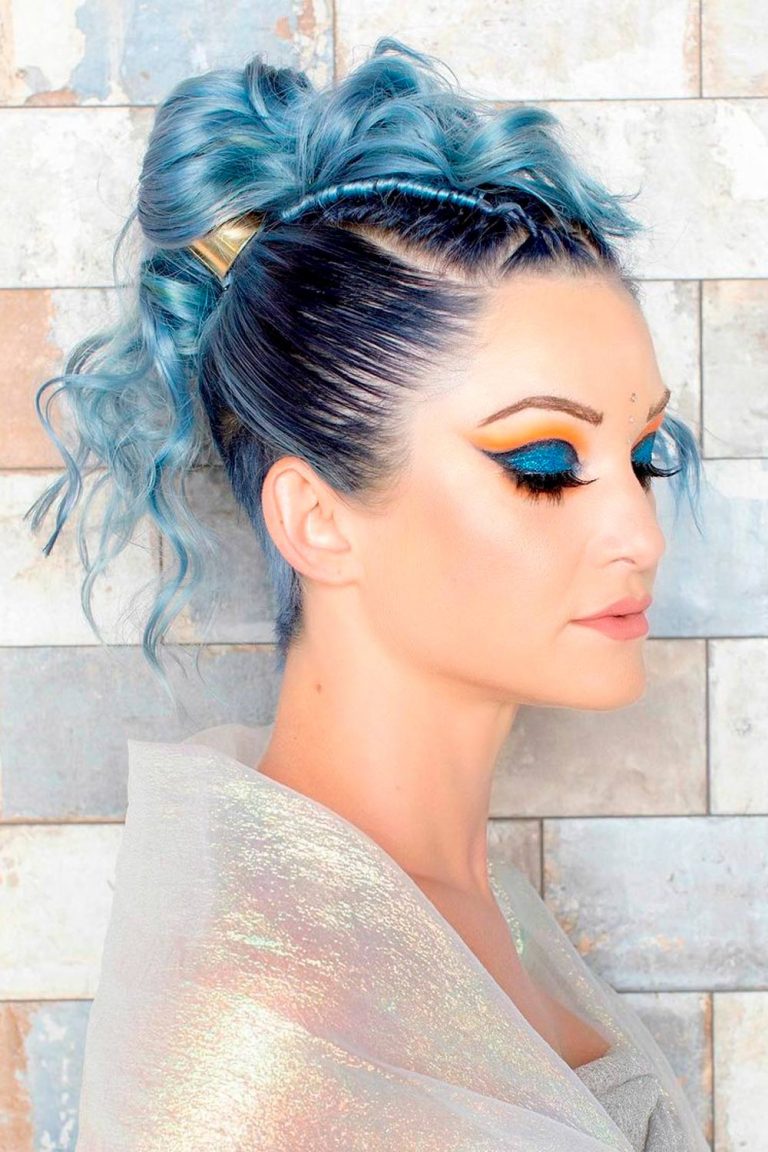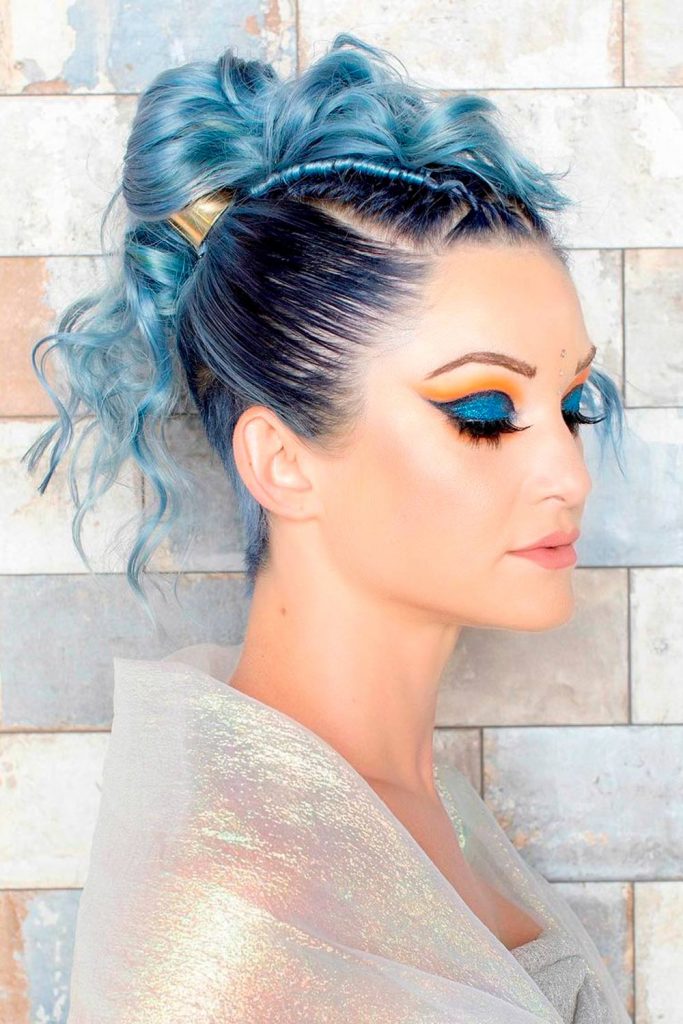 Do you still wonder how to hide bangs? With this range of practical and effective solutions, you will look stunning and elegant – bangs or no bangs. All it takes is to realize that there is always a solution to every problem!
FAQ
How long does it take to grow out bangs?
Very often, ladies enquire – how long does it take for bangs to grow out? First things first, you need to consider the speed at which your locks tend to grow out. Some grow slower than others. On average, the experts claim that it takes around 3-4 months to grow out the fringe.
Why do my bangs grow so slow?
There are two main reasons why the bangs may be growing slower than average – you are either heat-styling your locks too often, or your growth cycle is corrupted. In case you stop the styling, and the situation does not improve, you need to consult the doctor and solve the matter.
REFERENCES: