By:

Glaminati Media

| Updated:

06/06/2018
1. From Dark Lavender To Frozen Raspberry Ombre

The long layered bob hair cut is perfectly complementing this glamorous woman The purple hair along with it shows her vibrant personality. She is certainly someone who likes to change her look and knows how to work it! The Raspberry Ombre is giving her an exquisite trendy look that she can easily carry to any party as well as on any regular working day!
2. Royal Purple Bob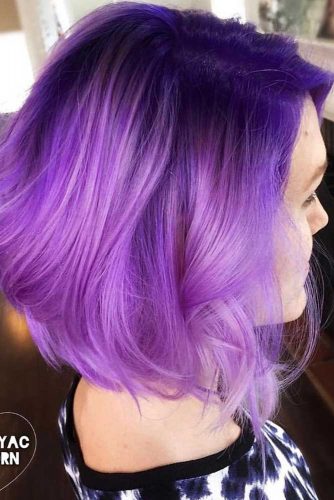 This bob hair queen is truly looking like royalty in royal purple hair! This dark purple bob would perfectly complement oblong faces. The trick is knowing how to get dark purple hair. If you are already wearing colors like brown or black, you just have to let those colors fade a little before you go for the royal purple. Its most drastic results will appear clearly on natural hair only. Hand it to your trusted stylist and let her turn you into a royal purple queen.
3. From Navy Roots To Valerie Ends Ombre Hair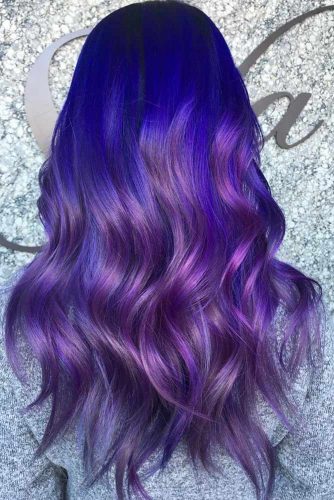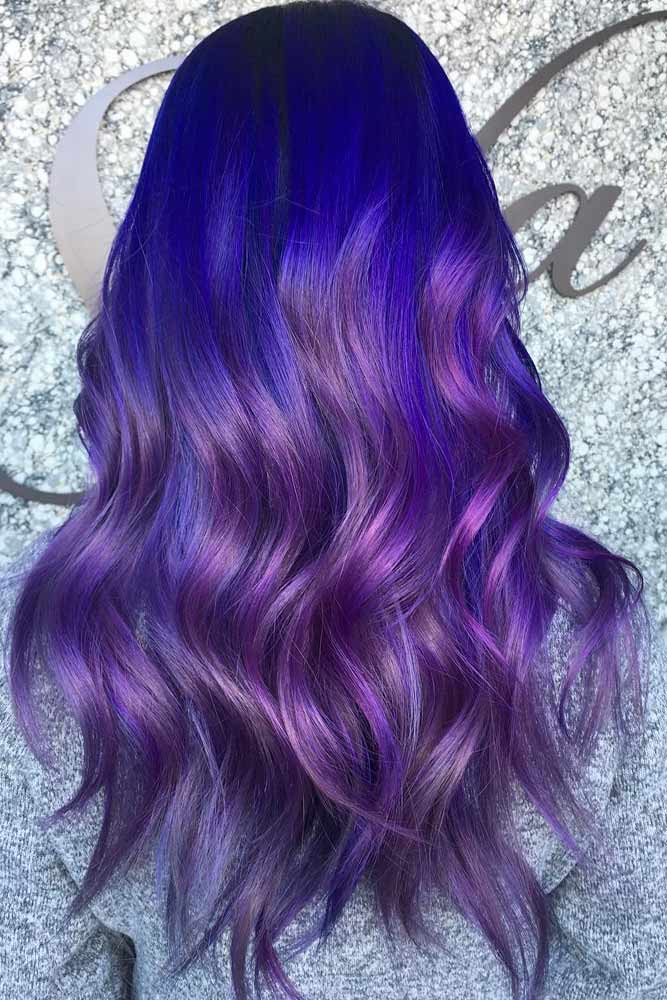 The beautiful long wavy hair seems like clouds in the velvety blue night shown off by the navy blue roots combined with purple hair tips. You can be the shining star of any nighttime event with this extraordinary combination. If you have an olive tone skin, this is the color for you! It will complement your creativity and outgoing nature beautifully.