Plum hair color is a rising trend that already has a huge fan base of women looking for a major color change. Standing somewhere between burgundy and eggplant tones, the fresh color hit splits into an impressive palette of dramatic and effortless shades.
And you are bound to check them out, especially if you want your transformation to be game-changing. Learn more about the latest shade of 2020 and see how to pull it off today!
What does plum color look like?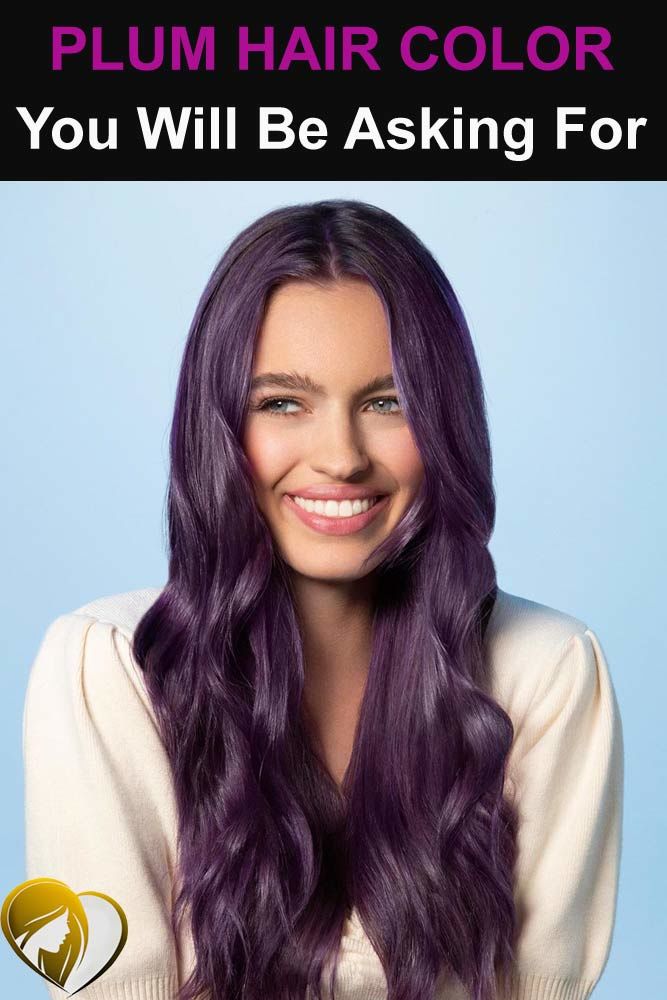 Credit photo: instagram.com/pravana
Named after a multi-toned juicy fruit, the plum shade usually comes as a mixture of burgundy, brownish, and dark purple tones. Such a diverse color mix allows modern women to experiment with plum color hair, adding reddish, ashy or brunette accents to their plum looks.
Q: Is plum warm or cool color?
A: Surprisingly, it's neither and both, and that's why it's so special.
What skin tone suits plum hair?
Since the plum color usually comes as a blend of cool blue and warm red shades, it's neutral, and therefore versatile for all skin tones. That is to say, girls with pale complexions can focus on a cool undertone when getting the color to look their best. At the same time, plum hair color on dark skin is a fantastic idea, as you can always enhance the warm tones.
Q: Do plums suit pale skin?
A:The plum color works equally perfect for anyone from pale to dark complexions.
Does Plum Hair Color Fade Quickly?
The lifetime of your brand new hair color depends on the way you take care of it. To keep your plum hair from fading too soon, consider washing your hair less often, as well as switch to color-safe treatments and shampoo. Also, you should always keep your hair moisturized; it's crucial to retain color for longer.
Plum Hair Color Ideas
Now, it's time to see the mind-blowing variety of plum colors with your own eyes!
Classic Plum Hair Color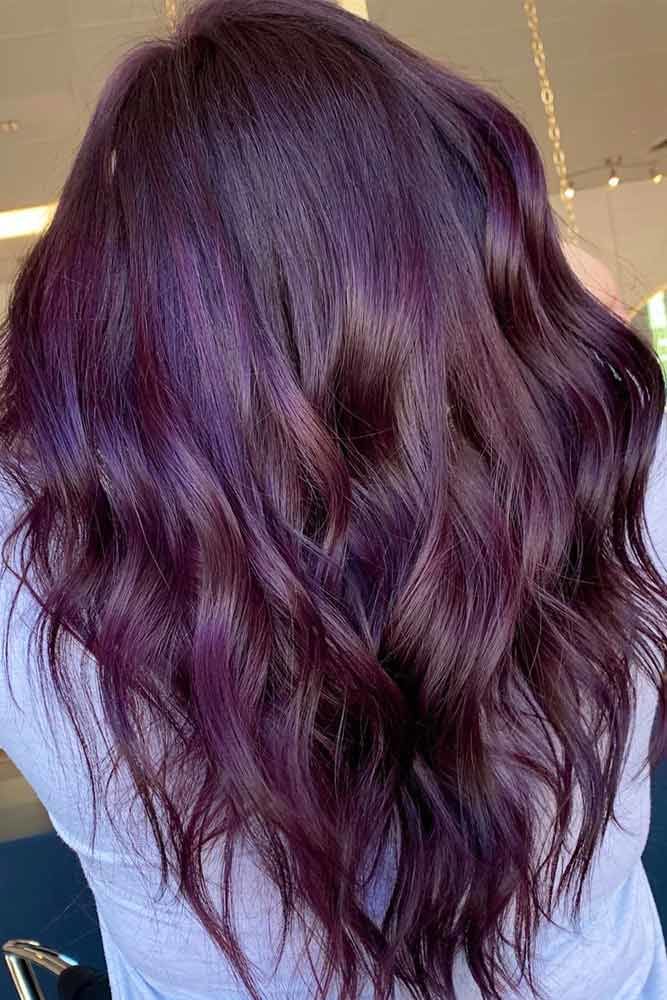 Credit photo: instagram.com/mercedesdoeshair
Featuring dark burgundy base with purplish undertones added over a brunette mane, the classic plum shade gives a pleasant color play and dimensional finish.
Electric Plum Color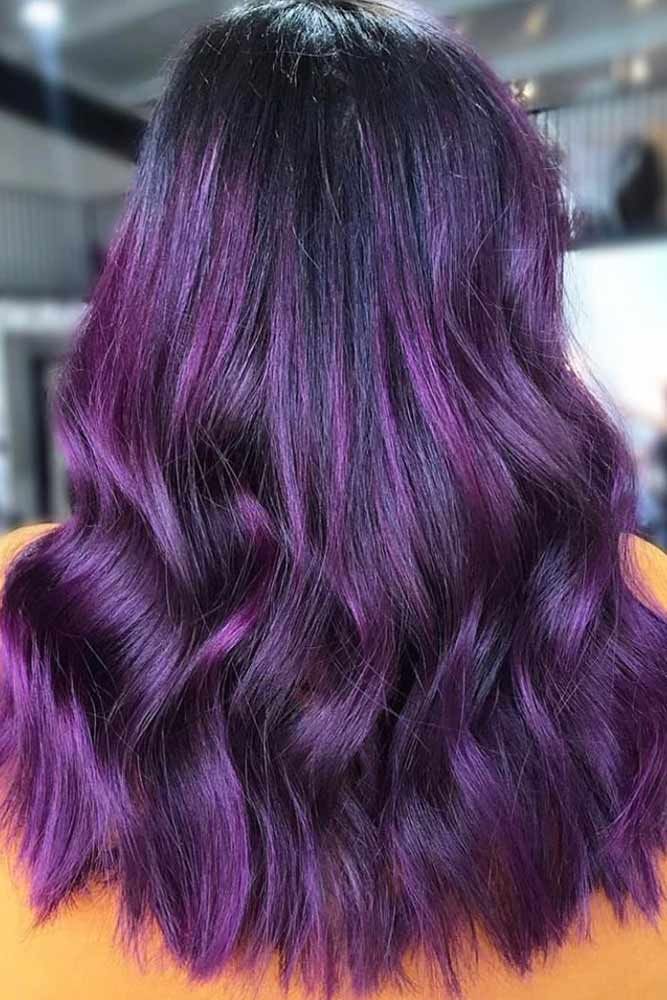 Credit photo: instagram.com/celebluxury
There are tons of different shades of plum hair color, and that means only one thing: the sky's the limit to experiments. How about a vivid purple hue over a jet black base, for example?
Smoky Plum
Credit photo: instagram.com/isaac4mayor
When you'd like to go cool to suit your light skin tone, you can ask your colorist for a smoky plum shade where cold blue undertones dance with lightweight purple hues on a dark mane.
Burgundy Plum Hair Color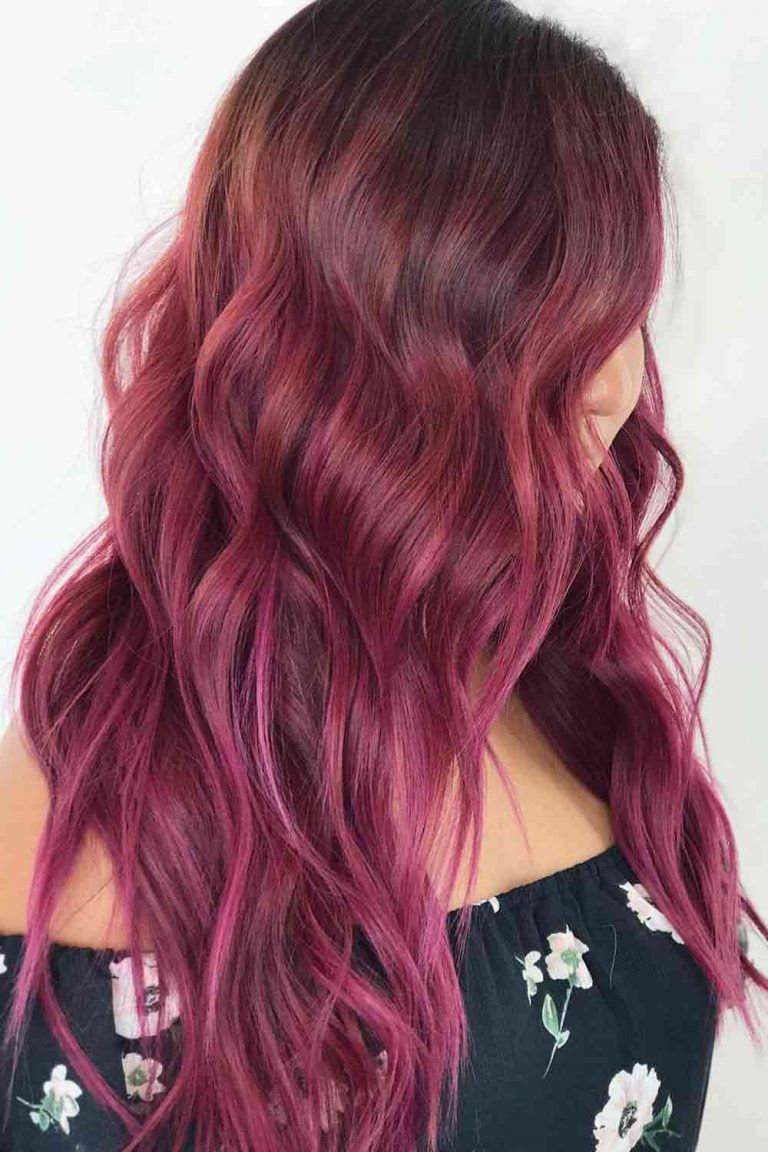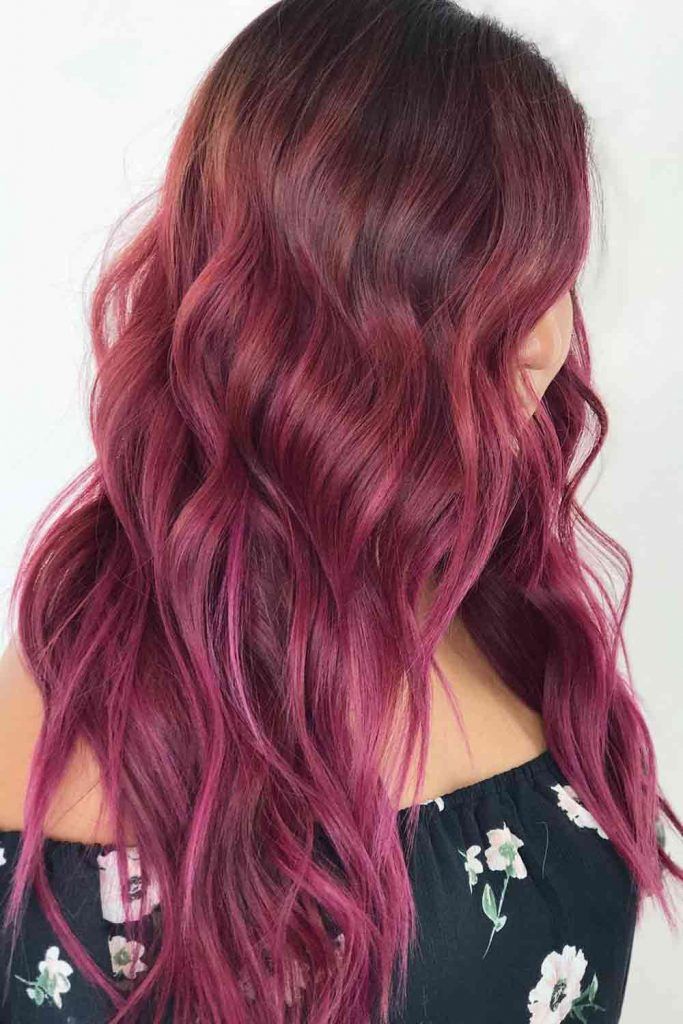 Credit photo: instagram.com/isaac4mayor
Burgundy plum hair color will be a nice way to enhance red undertones in brunettes, looking dramatic and natural at the same time.
Red Plum Highlights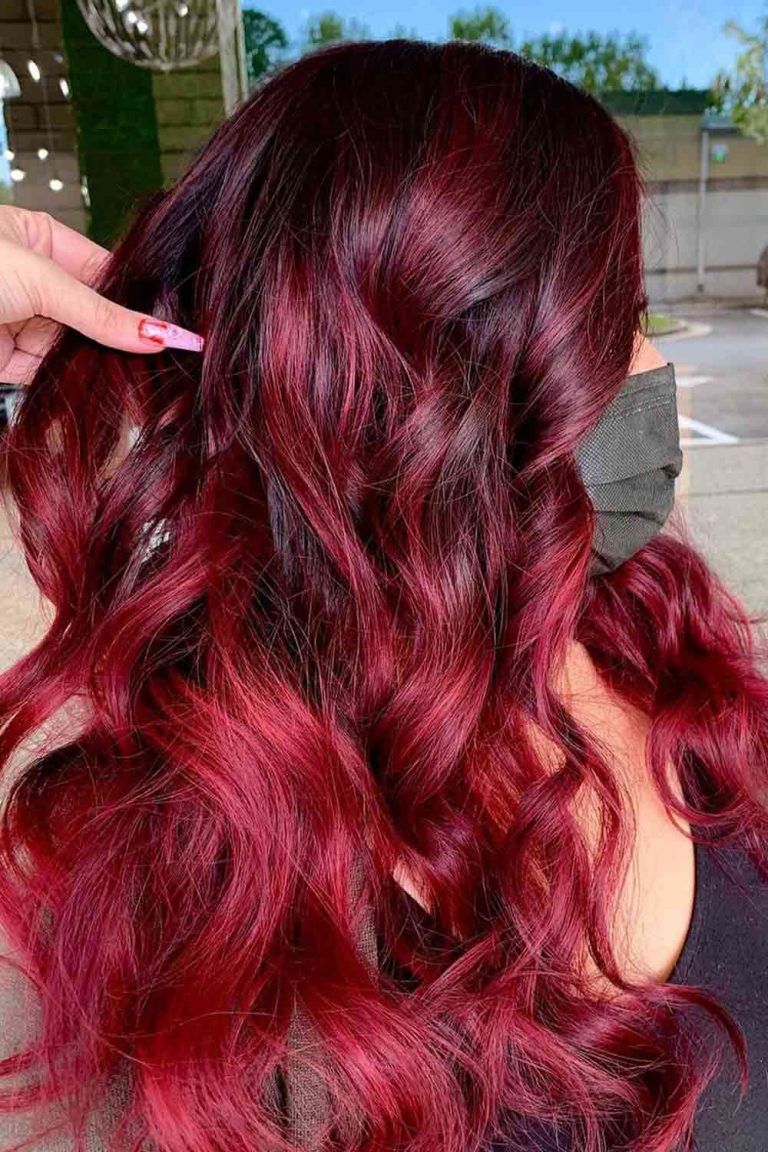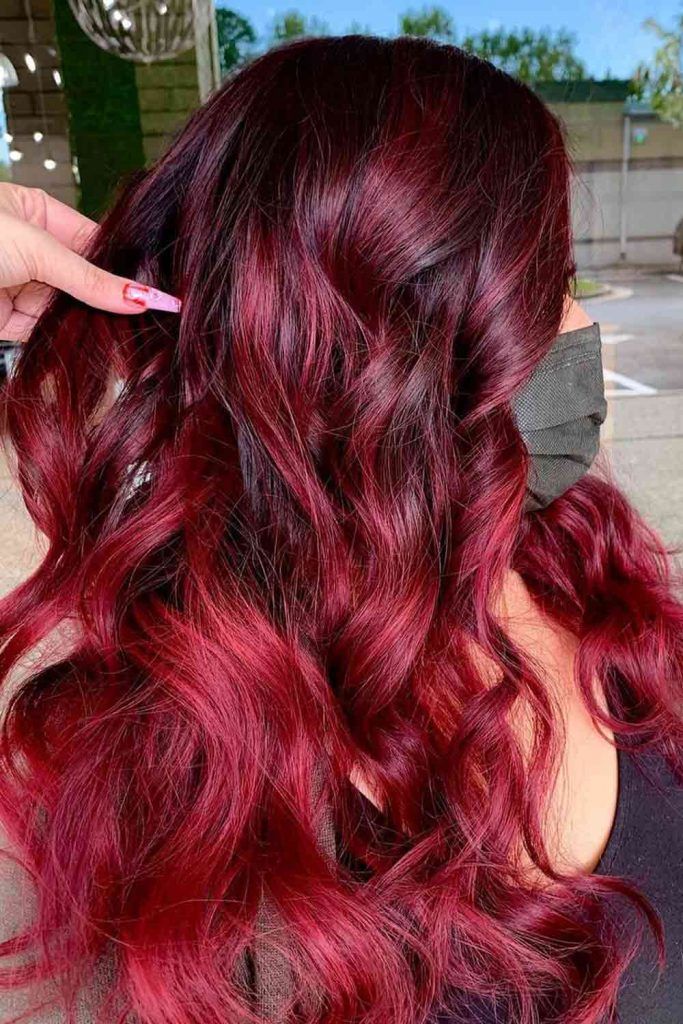 Credit photo: instagram.com/xostylistxo
Instead of a seamless blend of various plum shades, you can go big with the charm of contrasts. Wine red accents over a profound dark purple base: red plum hair color indeed takes highlighting to a new level.
Purple Plum Hair Color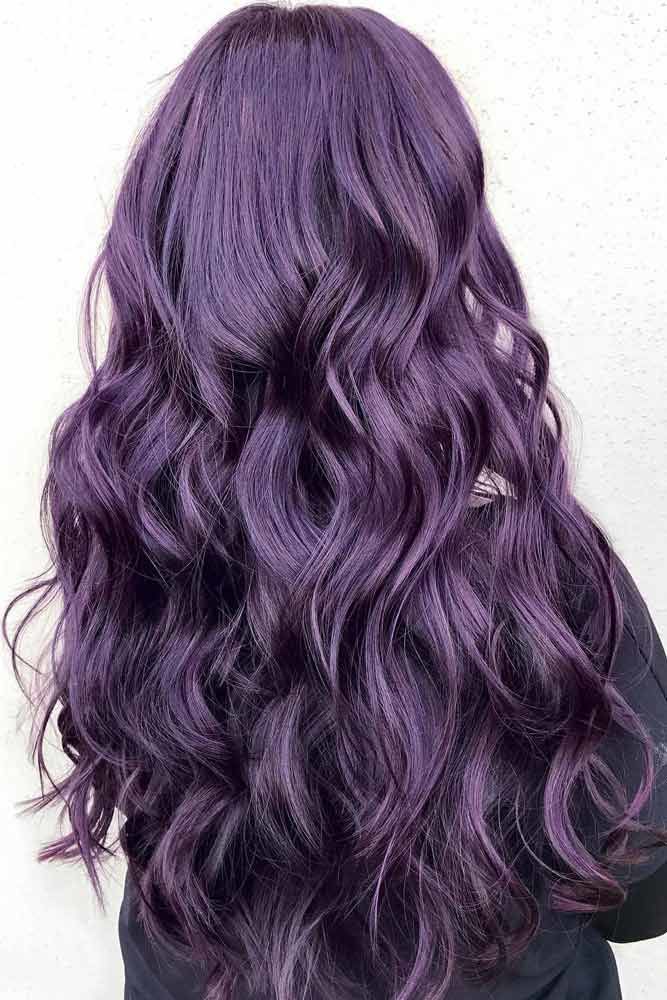 Credit photo: instagram.com/xostylistxo
Another breathtaking cool-toned version of plum hair! Here, the plum purple is applied as a transparent layer to a deep brunette base, thus giving a chic smoky effect.
Smoky Plum Amethyst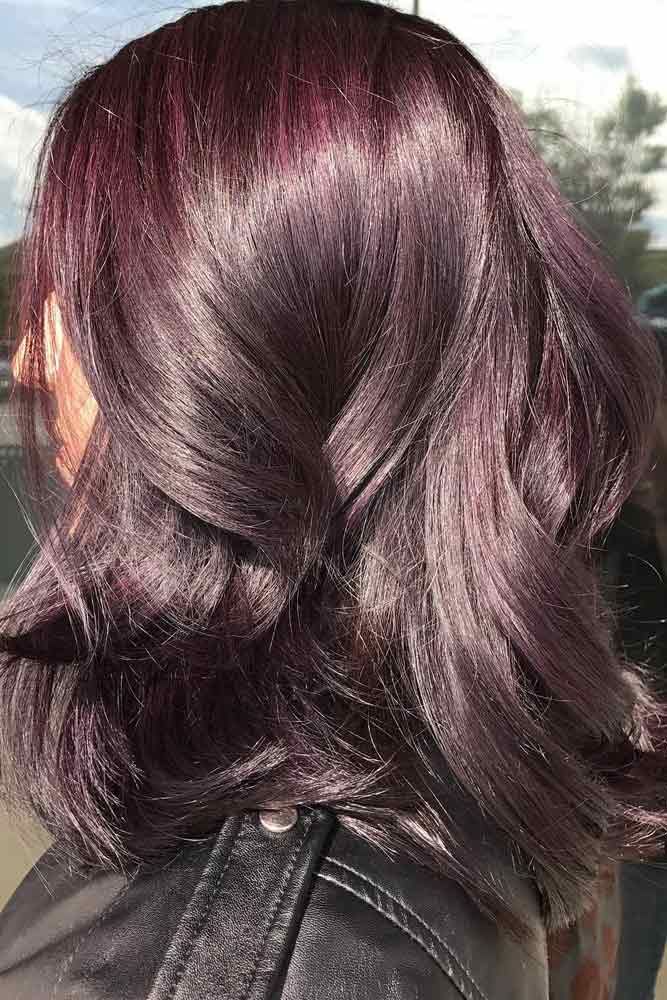 Credit photo: instagram.com/xostylistxo
Though this idea also has that sexy smoky vibe, it looks absolutely different for its warm burgundy undertone on top and cold plum color on the bottom. Hot and cold at once!
Plummed Up Purple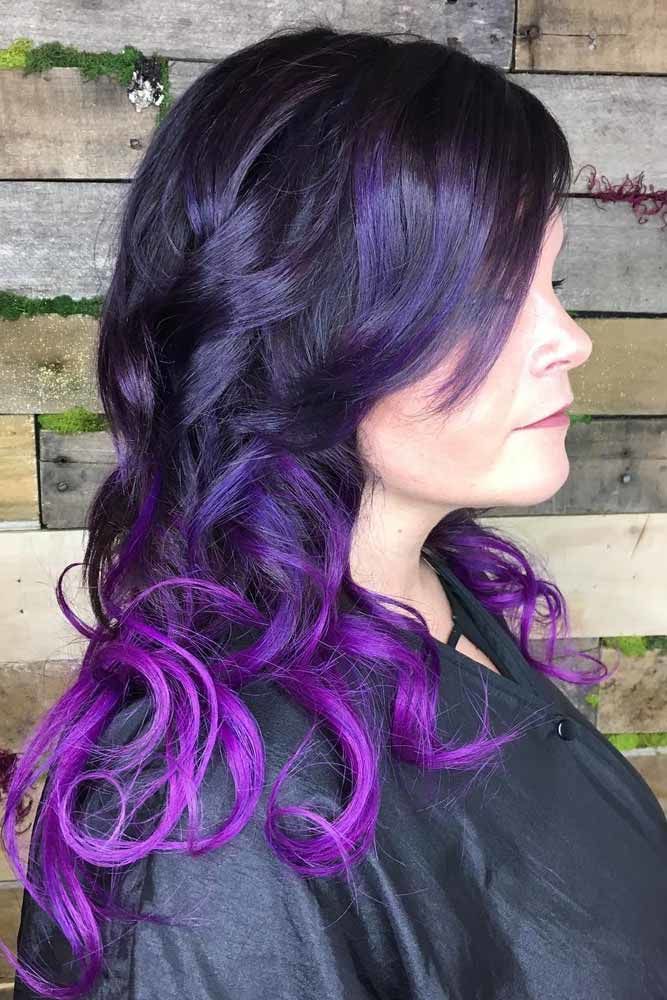 Credit photo: instagram.com/xostylistxo
Plum shades can also be a nice finishing touch for adding dimension to unusual color choices. In this way, you can enliven your creative purple ombre with a deep plum undertone.
Plum Wine Hair Color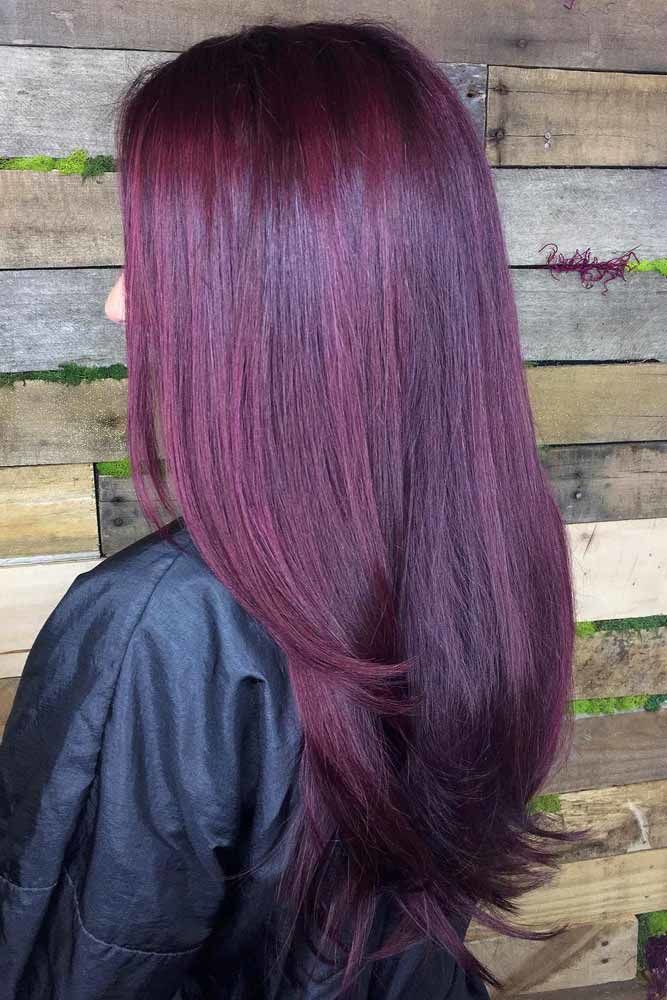 Credit photo: instagram.com/xostylistxo
When red takes over, the most seductive shades are born! This wine-infused version of plum hair can transform a brunette into a fiery trendsetter that will shine brightly once the sunlight reaches her hair.
Brown To Plum Ombre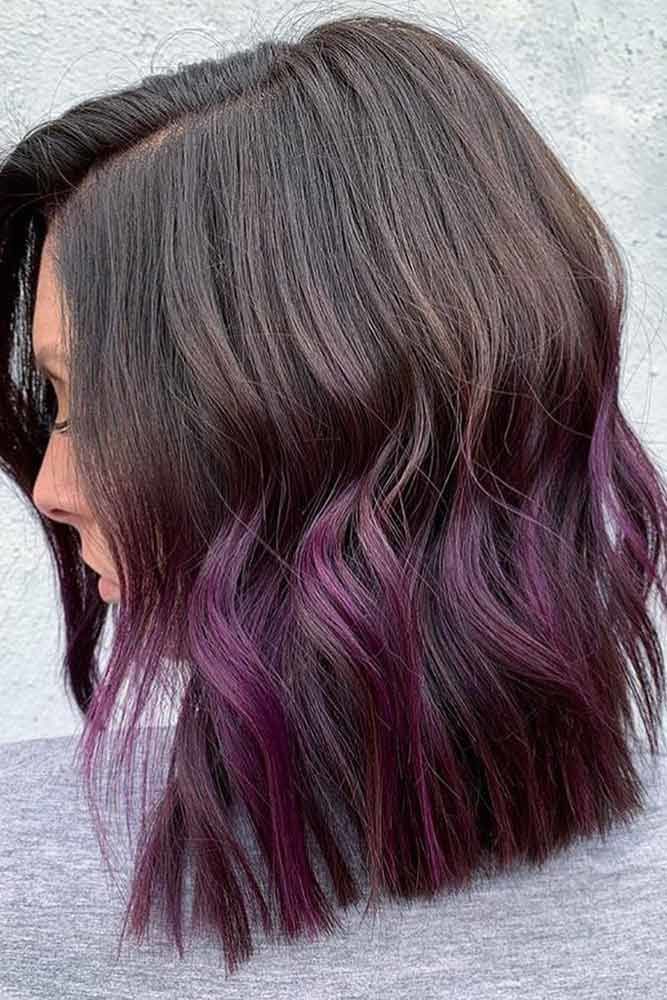 Credit photo: instagram.com/brazilianbondbuilder
If you think that brown and purple don't go well together, now is the best time to change your mind. In fact, the common undertone is key to making colors match, and this ombre is a radiant proof.
Chocolate Plum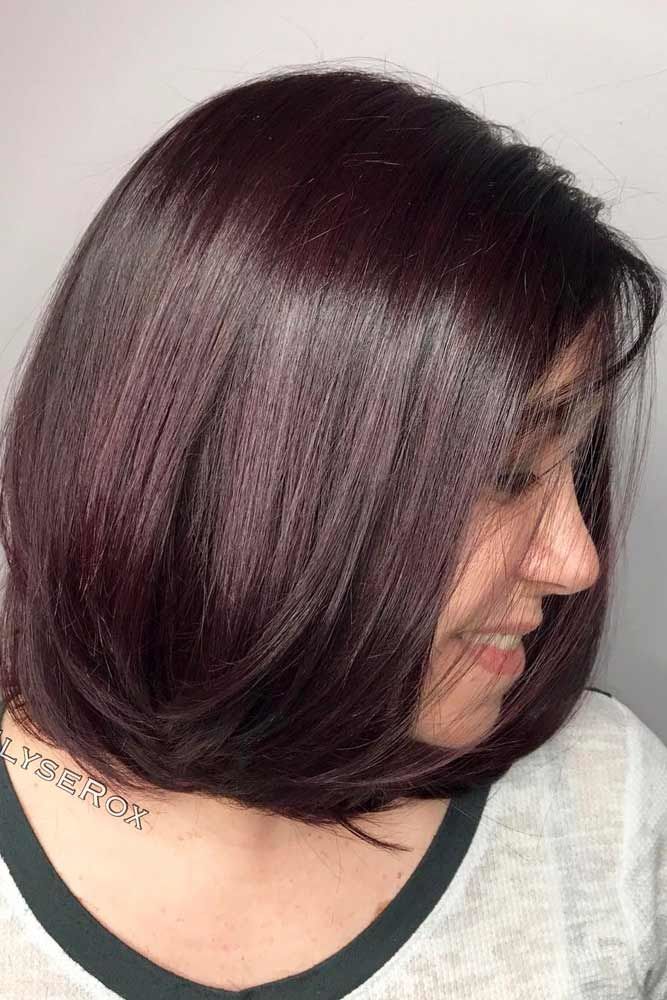 Credit photo: instagram.com/elyserox00
The chocolate plum hair color simply takes the biscuit giving a fresh take at brown hair colors and looking natural at once. As you can see, a soft hint of plum is enough to see your color from a new perspective!
Galaxy Plum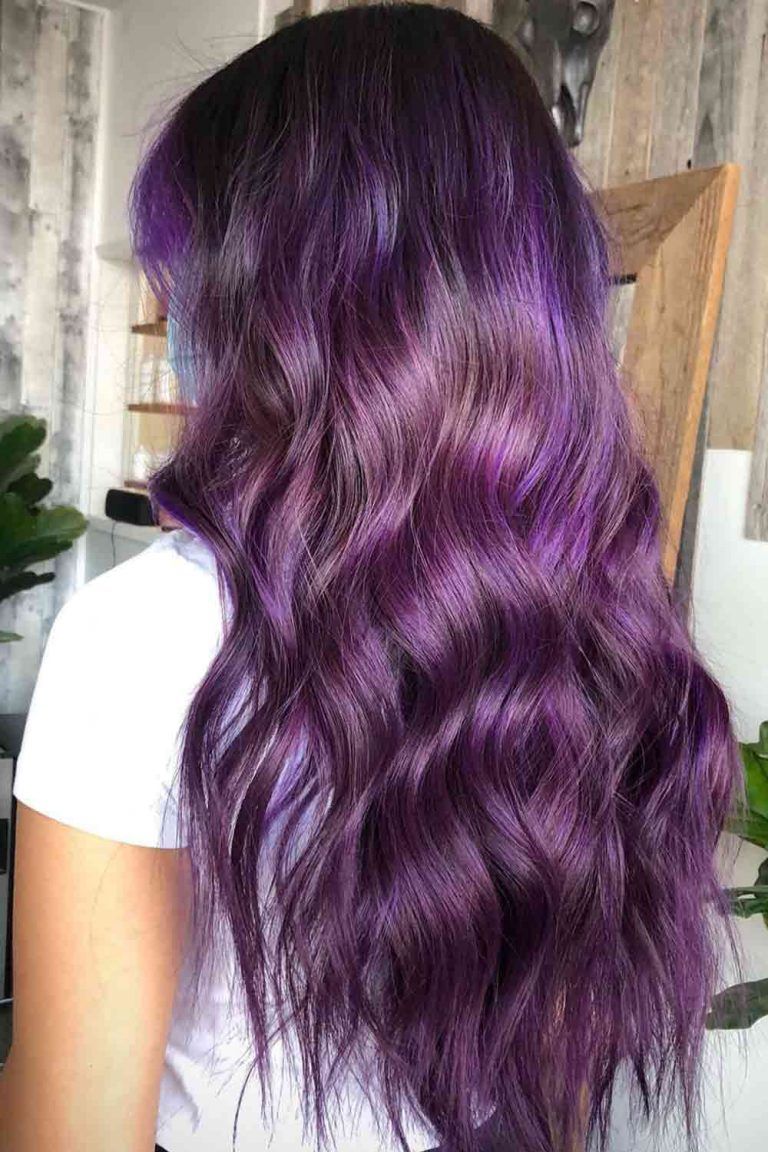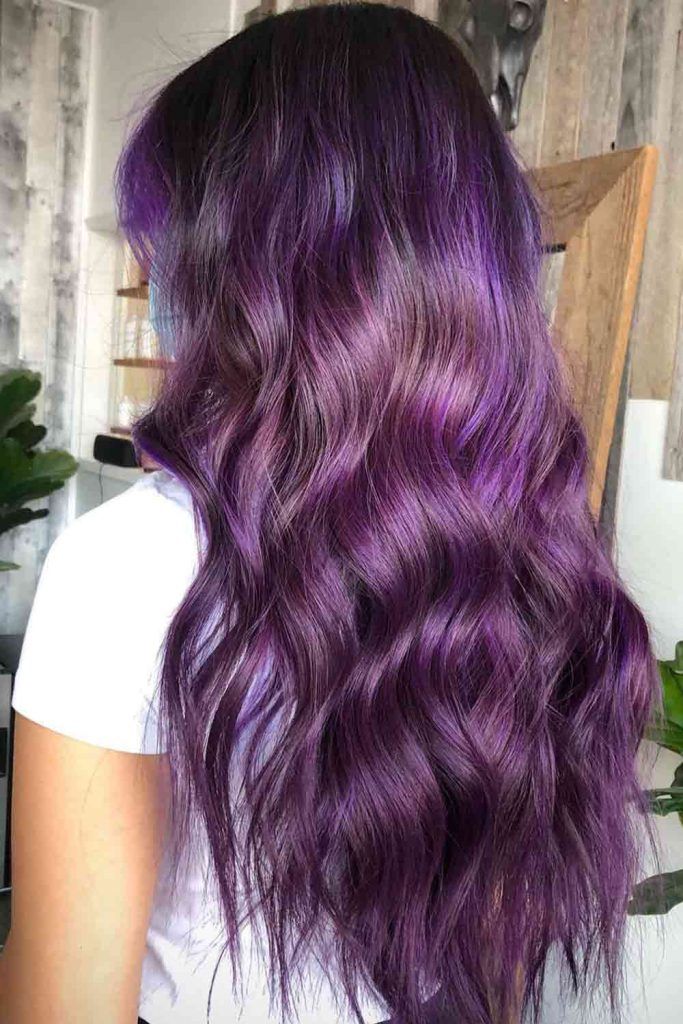 Credit photo: instagram.com/_heyhelena
When playing around with plum hues, don't forget about the blue and purple hair trend. Together, these two can result not in hair color but a galactic masterpiece!
Smoky Plum Highlights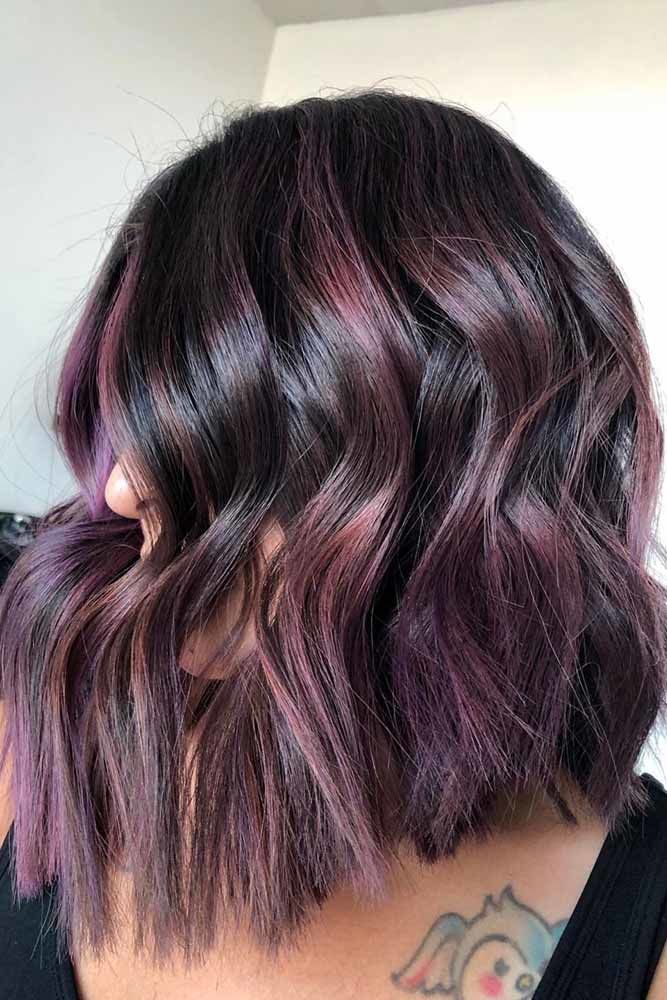 Credit photo: instagram.com/_heyhelena
You will never go wrong opting for smoky plum highlights for your dark brown locks. Not only does this idea nicely melts with brown but it also makes it stand out, adding a lot of character to the color.
Plum Balayage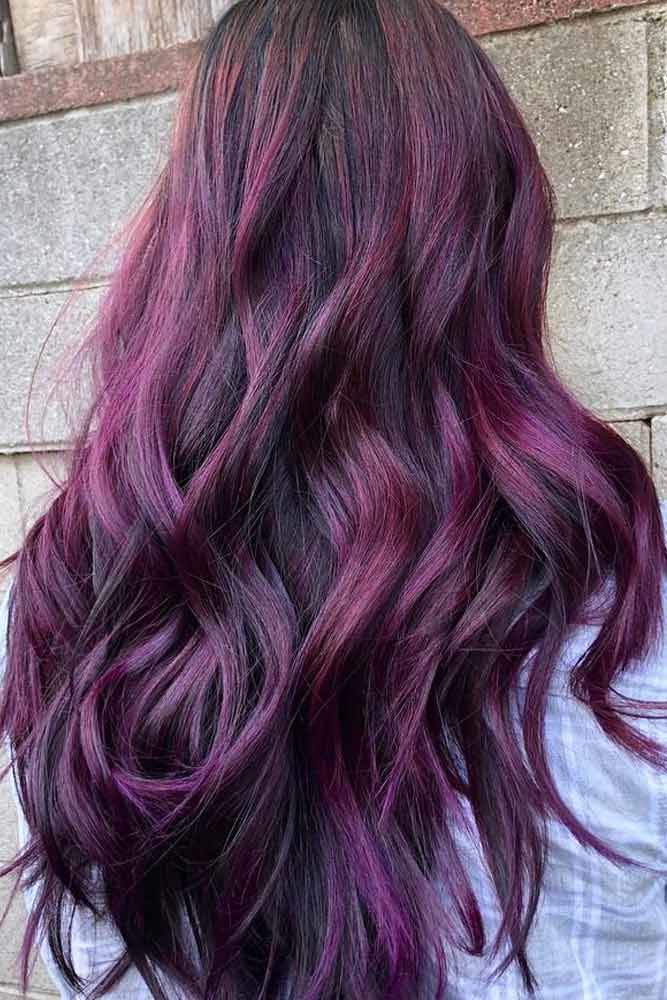 Credit photo: instagram.com/_heyhelena
Balayage will be your go-to when you'd like to mix a couple of chocolate and lilac shades. This technique will create a harmonic melt of the colors your choose, keeping every single hue in the spotlight.
Black Plum Hair Color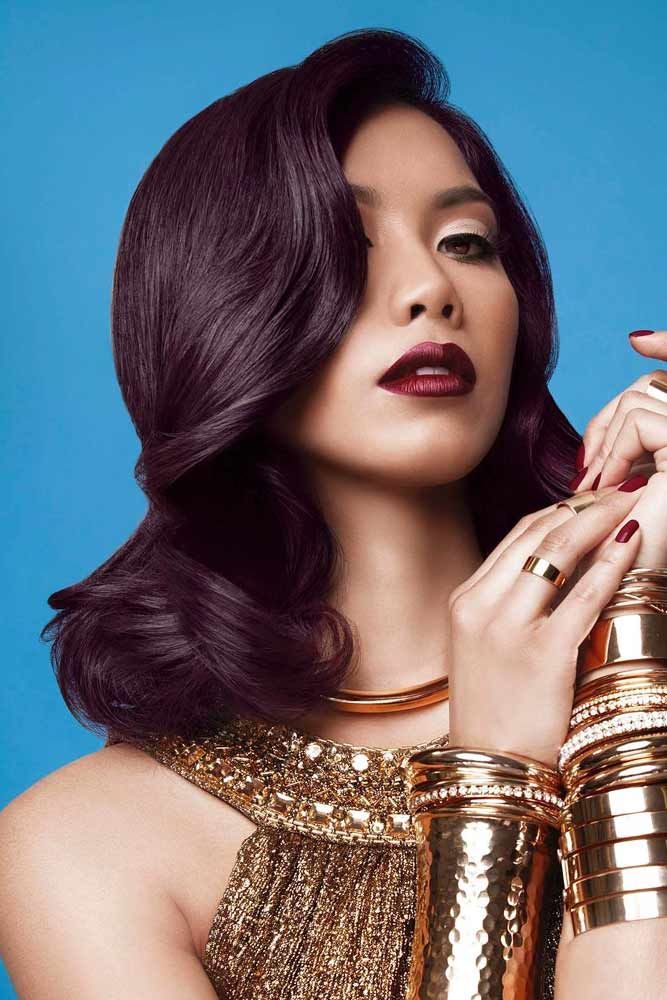 Credit photo: instagram.com/pravana
Black plum hair color is the most impressive and rich shade that goes beyond our control. It's seductive, majestic, and sophisticated, and we can't help but call our colorists. Can you?
Before coloring your hair a plum shade, you should not only be aware of the proper maintenance but also be inspired enough! Despite being pretty dramatic in nature, plum hair can adapt to your fair skin tone and become a good match for darker complexions. Now that you've seen how variously you can add this color to your life palette, it's time for a hair appointment!
FAQ: Plum Hair Color
Who suits plum hair Colour?
The standard plum looks best on those with hazel or blue eyes, while in general it looks wonderful with most eye colors.
Can I dye my hair plum without bleach?
Yes. Purple color may be achieved without bleaching dark hair. There are a few trademarks that produce hair dyes that don't require preparatory hair bleach to get the desired color.
Is Plum a cool or warm Colour?
Plums come in a variety of colors, ranging from virtually black to extremely vivid.
With its blend of red and blue, plum is both chilly and warm. It has some of the same meanings as mystery and aristocracy.
REFERENCES: