If you know what the crew cut is, you will recognize the Ivy League haircut once you come it across. Even though these two have the same cutting technique, the Princeton cut or Harward clip features more hair on top, which gives a lot of styling flexibility and variability to a wearer.
This men's cut is also very convenient to wear, as it's a relatively short, low-maintenance hairstyle that has a lot of room for elegant side parting and sophisticated sleek styling. Not everyone can afford Harvard's education, yet, everyone can easily go for the Harvard style.
So here we go! Men who want to rock a smart, practical look while having a stylish visual impact will find our ideas totally inspiring. See how a simple haircut can adapt to any image!
What Do I Need For An Ivy League Haircut?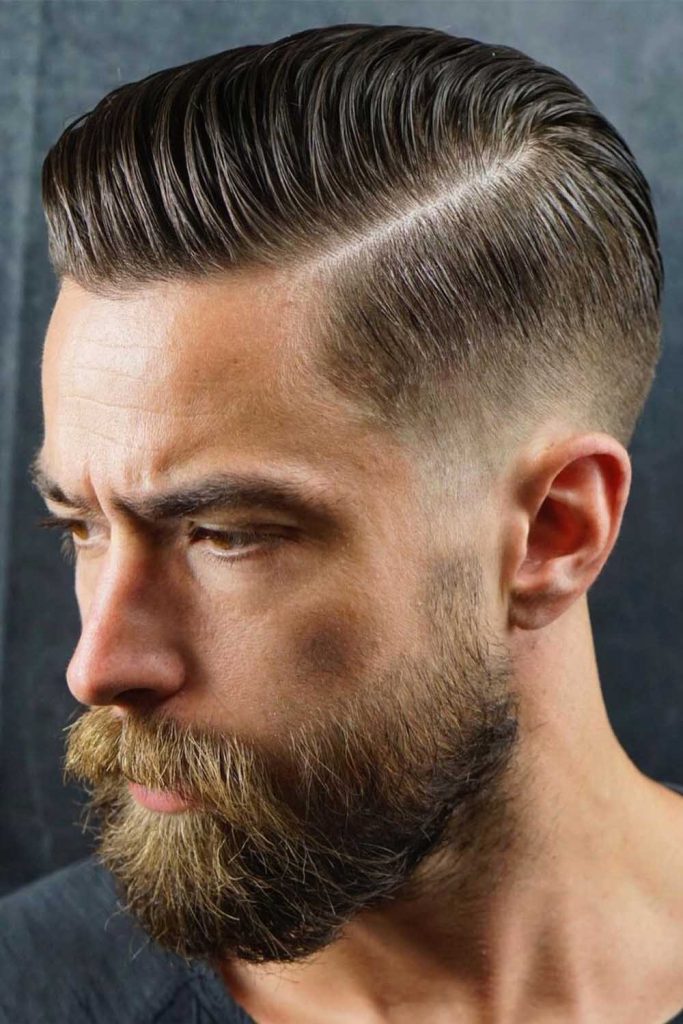 by @blackfishbry
Obviously, you don't need to have much length or money to get the Men's Ivy League haircut. An inch-length top will be enough to let the cut into your life. Of course, the overall length is left up to you. But for a classic look, don't forget to keep the harmony of short sides and a longer top.
Also, you won't need much product, as the style is pretty simple and doesn't require a sharp texture or shiny finish. Still, those who want to add some precision to the Mens Ivy League haircut can let a casual wax do the styling.
How To Get The Ivy League Haircut?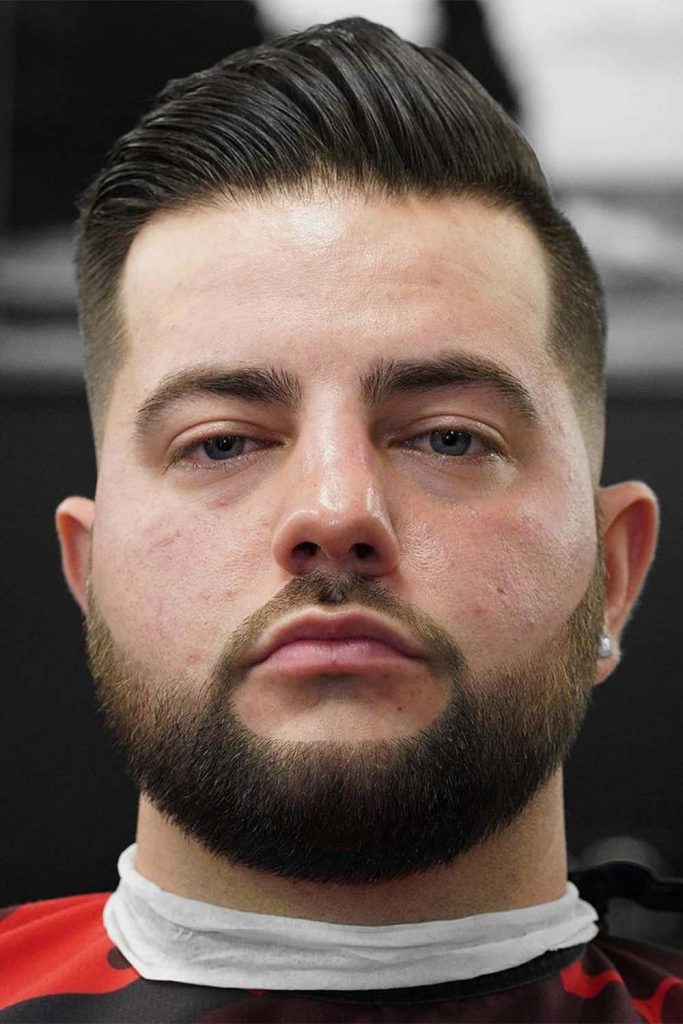 by @jubei_ma
Since the Princeton cut can be anything you want it to be, you should know some tips on how to ask for an Ivy League haircut. First off, make sure that the barber you trust with your hair is familiar with the cut and show him a picture of the desired look to make your point clear.
When giving you a crew cut, your barber buzzes your hair with clippers, whereas the Ivy League cut is usually done with scissors on the top, which gives the extra length. Don't confuse these two when describing what How To Style The Ivy League Haircut? you want to get.
Keep in mind that the immaculate look of the Harvard Clip should feature a taper that takes place at the sides, back, and nape area. It's very important to keep the graduation from taper to sides neat and smooth, as well as the blend of sides and top. Regulate the length of each portion and specify how gradual you want the cut to be.
How To Style The Ivy League Haircut?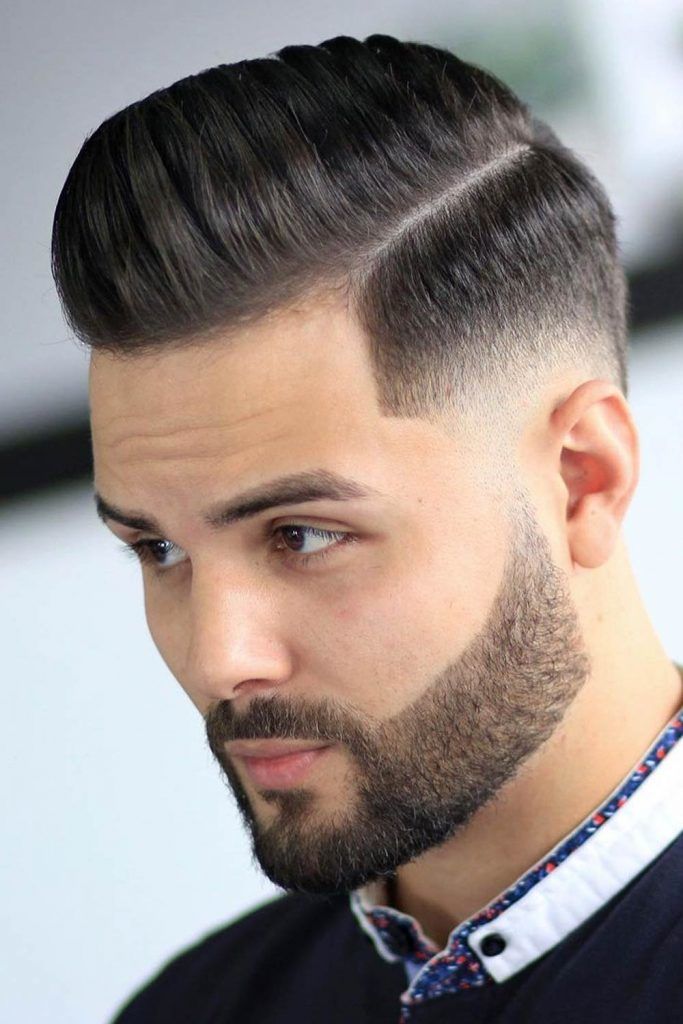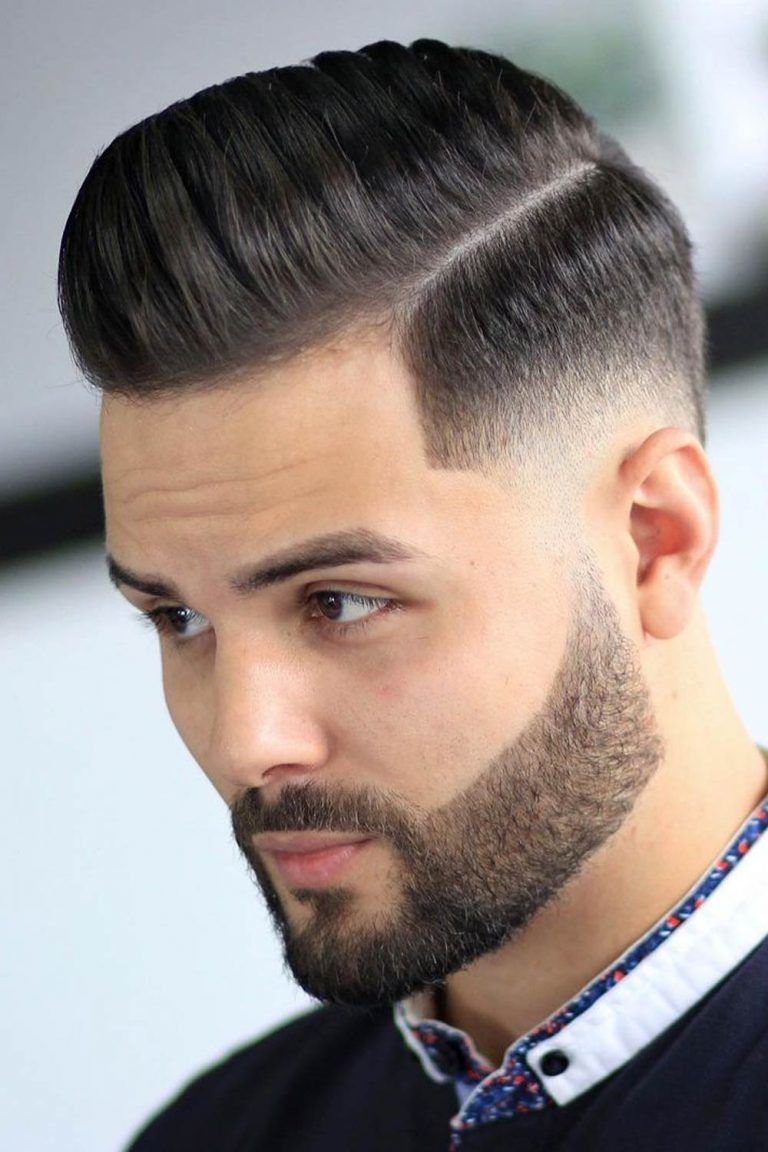 by @cheobarberpr
When you are about to get the Ivy League cut, you don't need to be a professional barber to learn to how to style men's hair. Since it's a relatively short, low-maintenance haircut, it's usually parted to the side. But with the variety of ways on how to style short hair men can experiment in any way they want. See how it works with the Princeton cut!
Modern Ivy League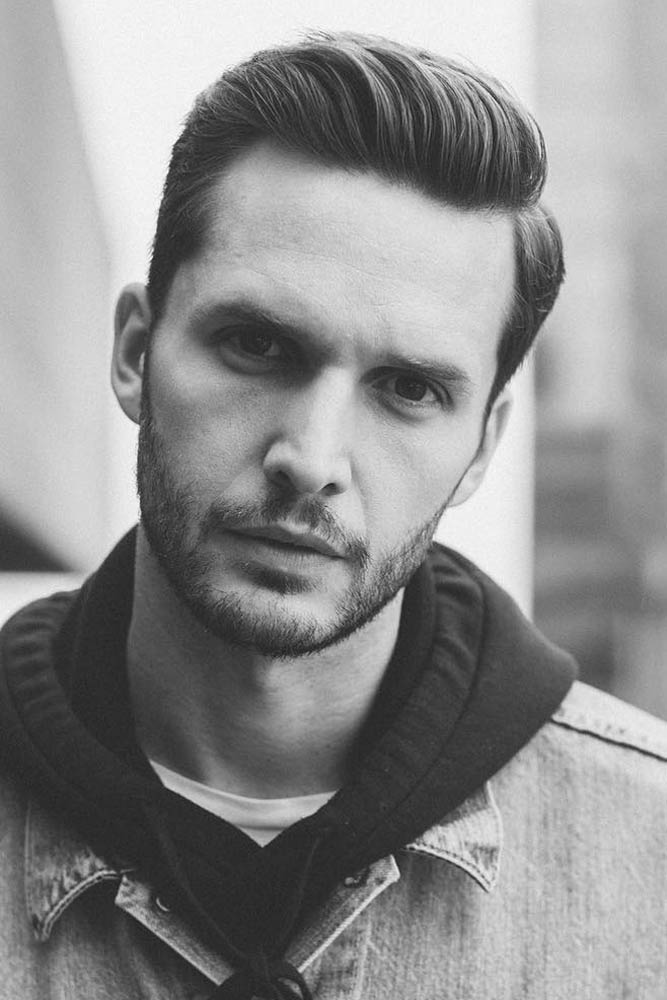 by @kevinluchmun
The modern Ivy League haircut is nothing but a mix of elegance and simplicity. As you can see, the sides aren't too short, and the top is left pretty long to give styling flexibility and more room for volume.
Ivy League With Faded Sides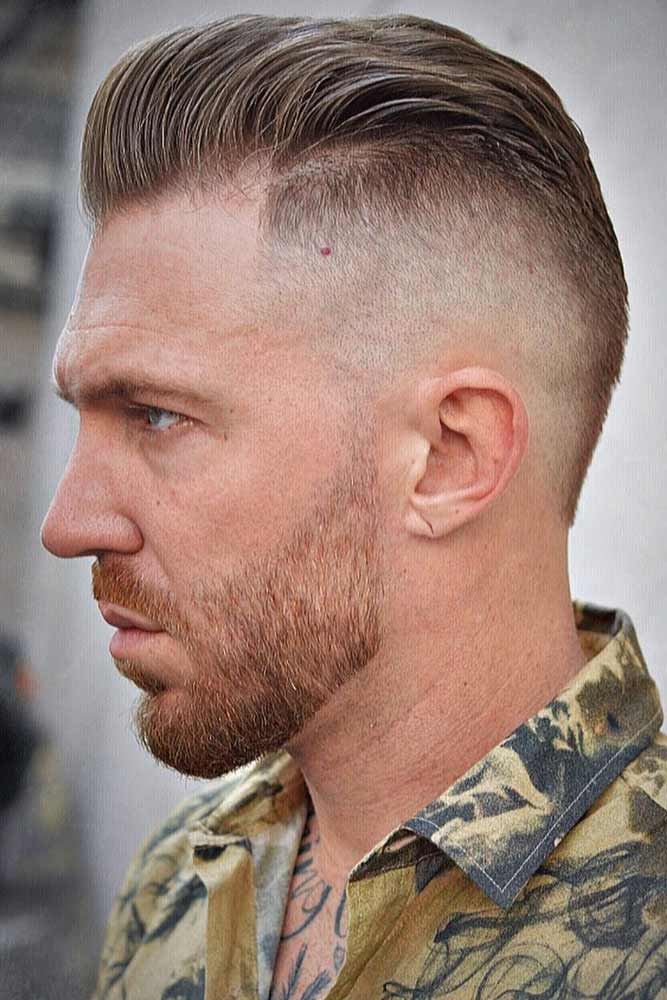 by @blackfishbry
If you love the definition of the fade haircut, you can mix it with the Harvard clip. The way this high fade outlines the slicked back top is a perfect idea for gents who want to show off their brutal side while keeping the look clean.
Tapered Ivy League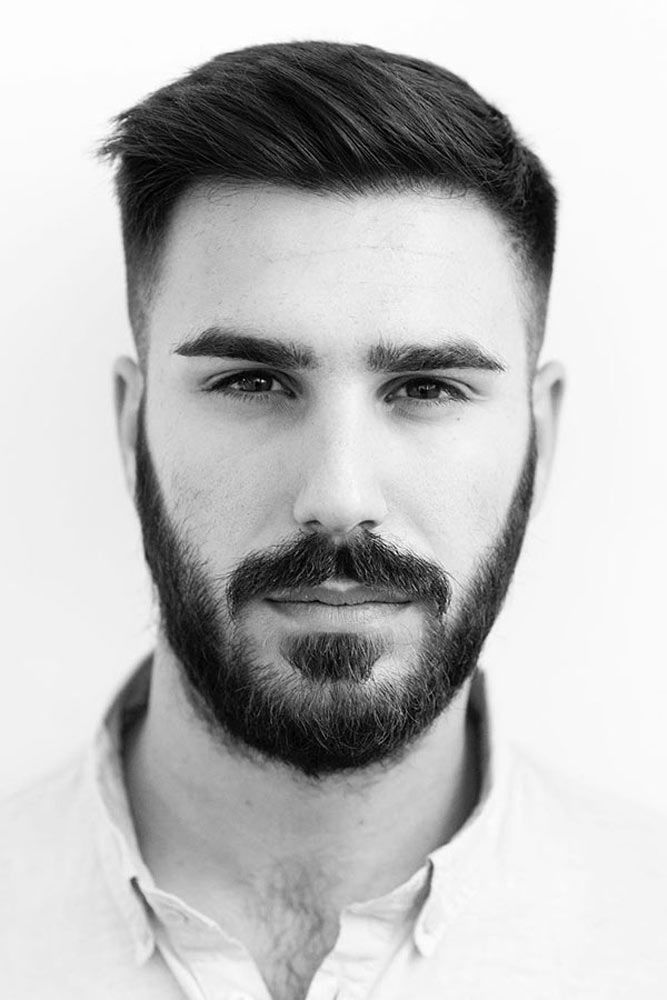 by @londonschoolofbarbering
For the Ivy League cut, a bit of taper graduation is enough to make it show up in a new light. The taper haircut is designed to create a smooth transition between various lengths of a cut. Also if you're a stubble wearer, you will love how the taper cut accentuates your facial hair.
Spiky Ivy League Cut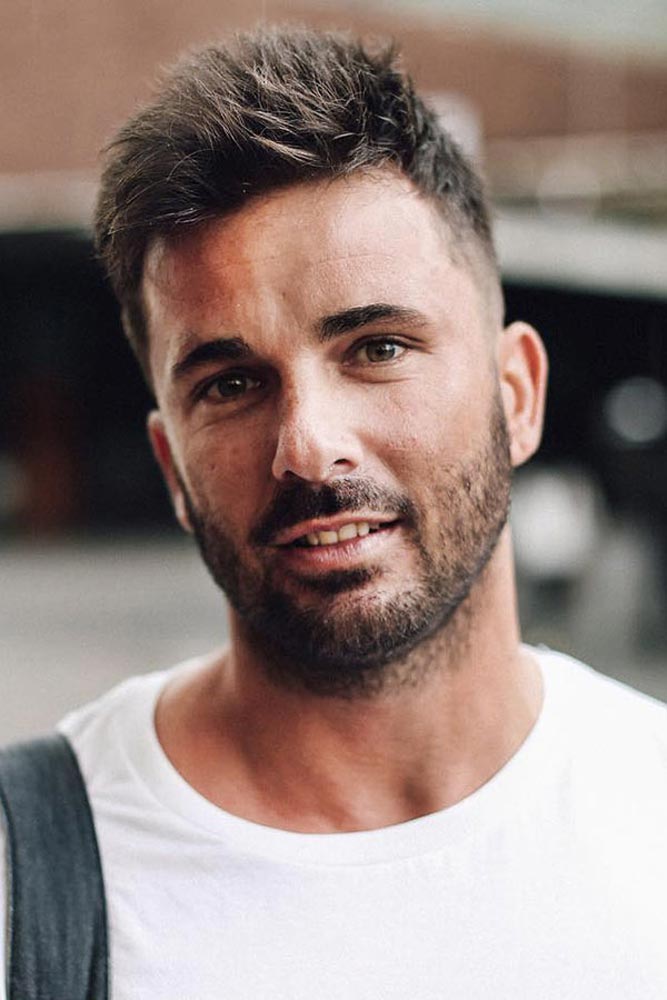 by @londonschoolofbarbering
Even the popular spiky hair goes awesome with the today's cut. While most short spiky hairstyles involve spikes all over the length. This time, only the top plays the role of short spiky hair, leaving the neat sides to balance out the look.
Curly Ivy League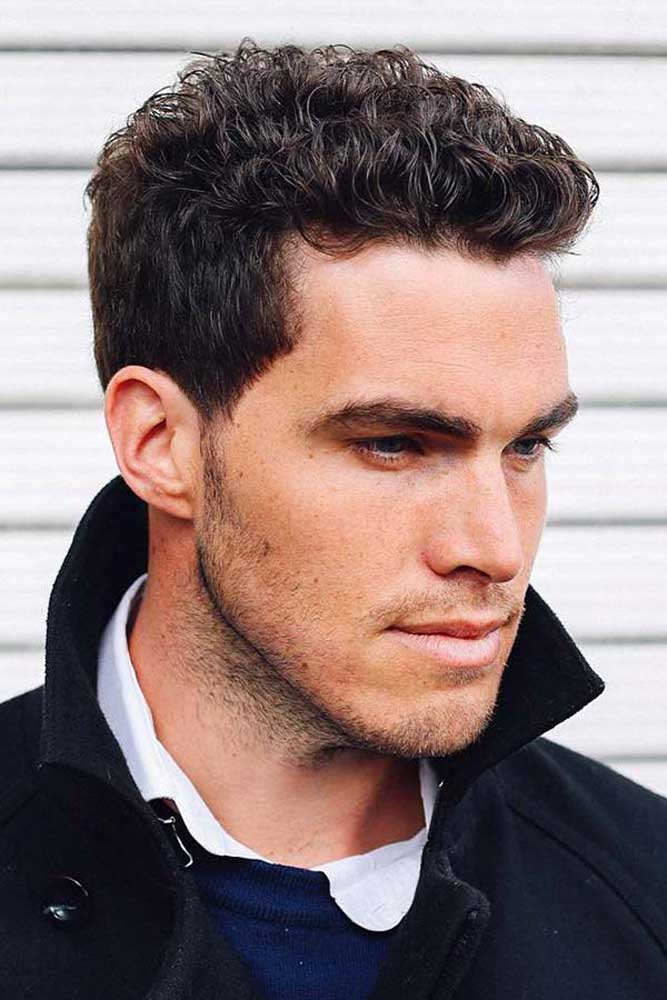 by @londonschoolofbarbering
No wonder the Ivy cut stands among popular haircuts for men with curly hair: it's strict and short, which is a must for unruly textures. This is, actually, one of the reasons that make it stand out from the rest of short hairstyles for men.
Textured Ivy League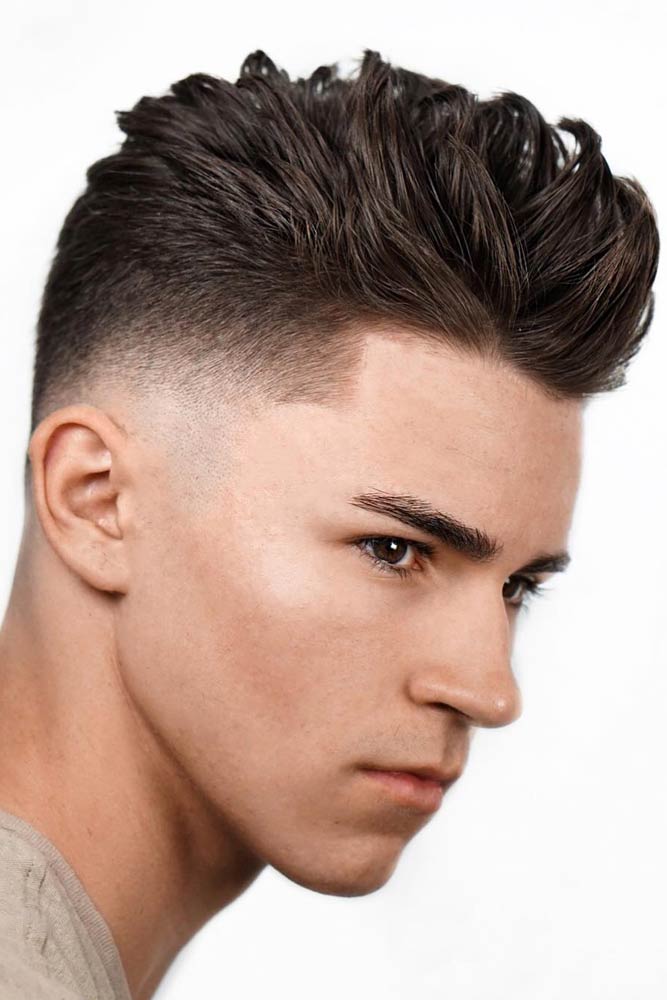 by @z_ramsey
While the classic variation of the Ivy League cut features a minimalist look with a small amount of product applied, you can individualize your style with precise, textured hair. In this way, you will get a modern, yet restrained casual-to-occasional look.
Quiff Ivy League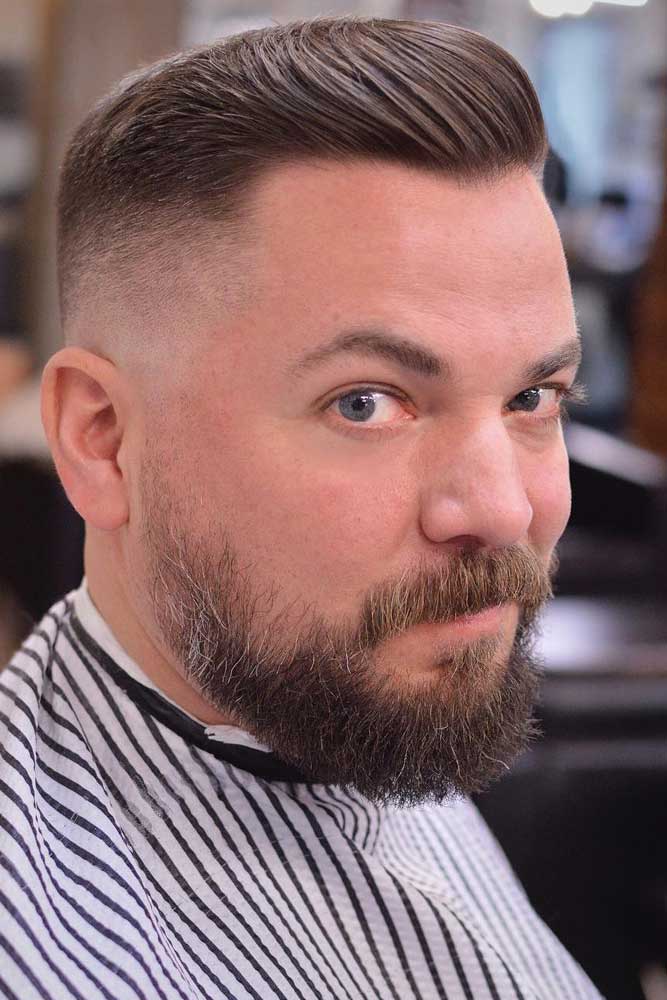 by @blackfishbry
If you think that the famous quiff hairstyle is all about dramatically swept back hair, this modern quiff is here to change your mind. You can get quiff hair from anything you want. And if you start with the Ivy cut, you will see the trend from a new perspective.
Ivy League With Deep Side Part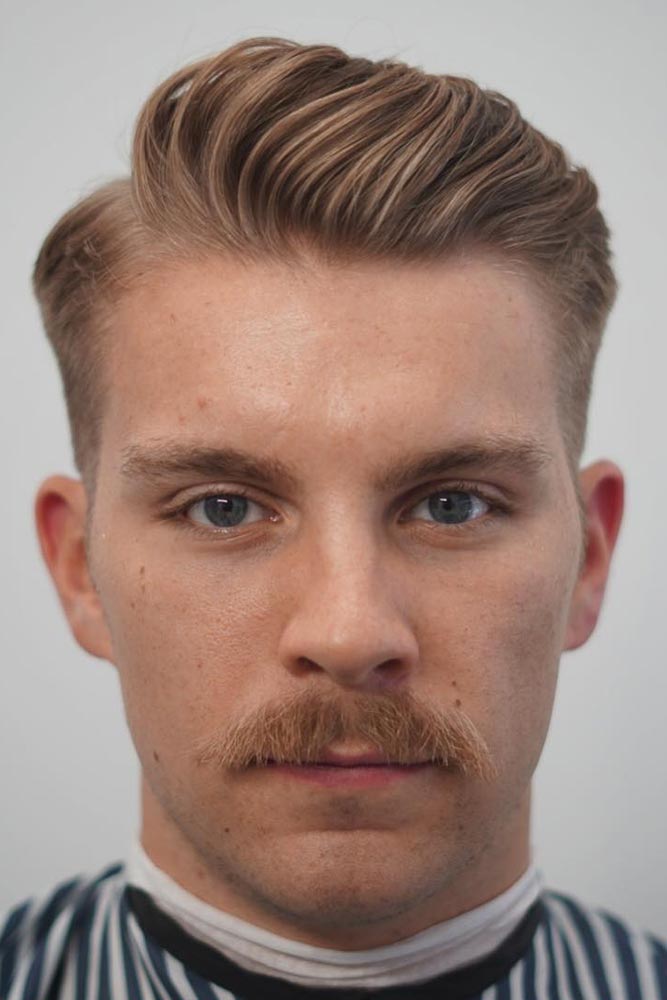 by @cutsbyerick
The side part hairstyles men go for to suit their presentable business outfit also has a great variety of stylish options. The men's side part in this pic is achieved with the help of the Princeton cut, where the top is deeply separated, creating a defined side part men love to wear today.
Ivy League With Hard Part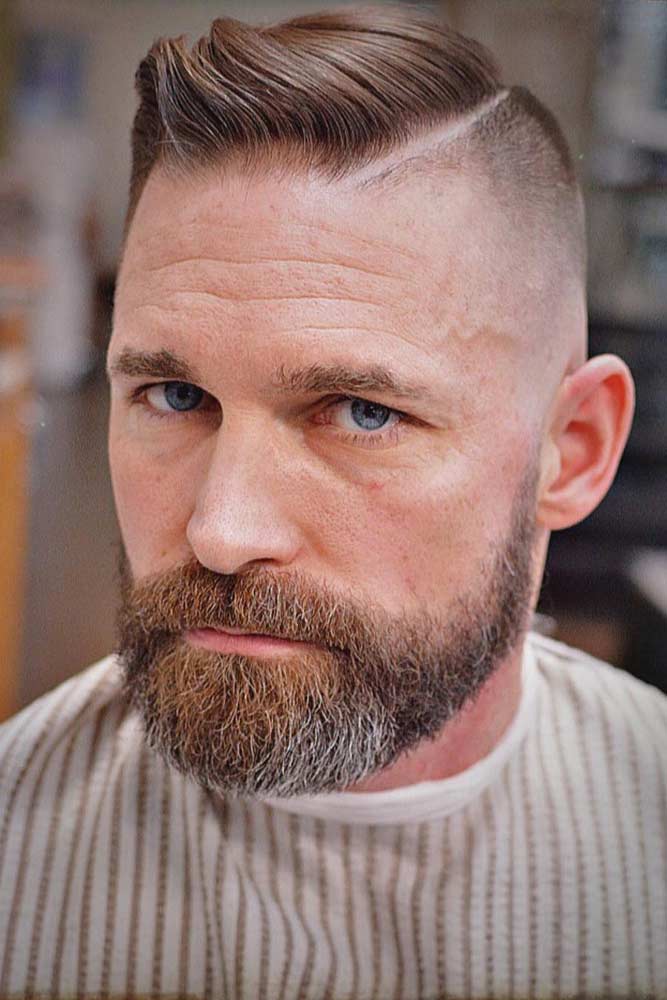 by @blackfishbry
The hard part haircut is a bold and distinctive alternative to side part hairstyles. But while the latter implies creating a part out of the longer top, the first idea comes as a shaved strip that gives a clean hard part hair look.
Casual Ivy League Haircut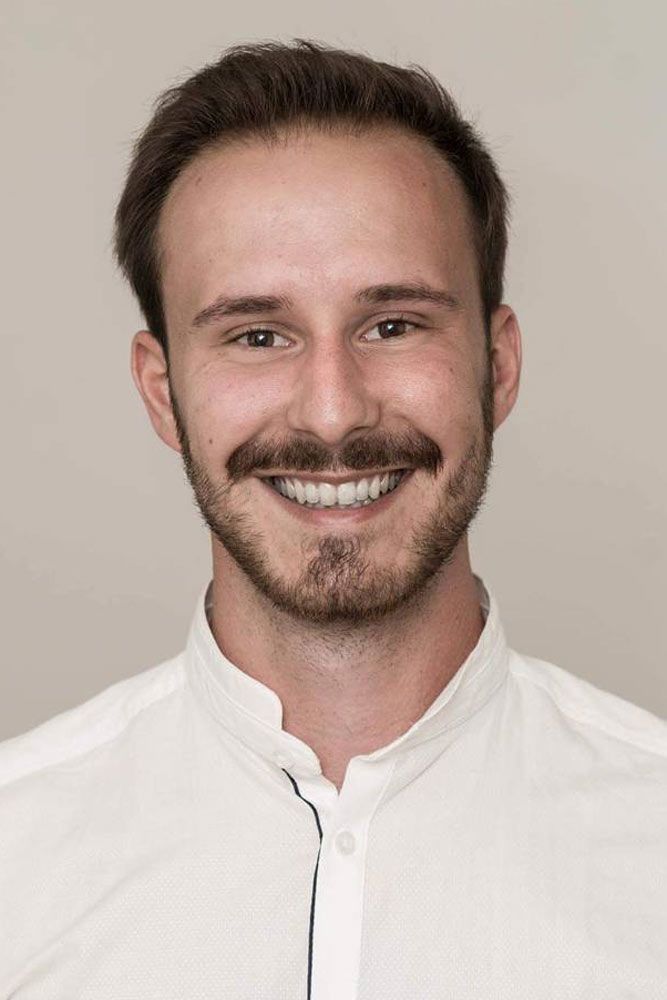 by @urednistvo.pricesk.robert
For casual wear, wearing your short hair with beard is enough to always be on point. You can simply brush your Ivy cut to the back and set the style with a lightweight mousse, thus getting a nice-looking, easy style.
Comb Over Haircut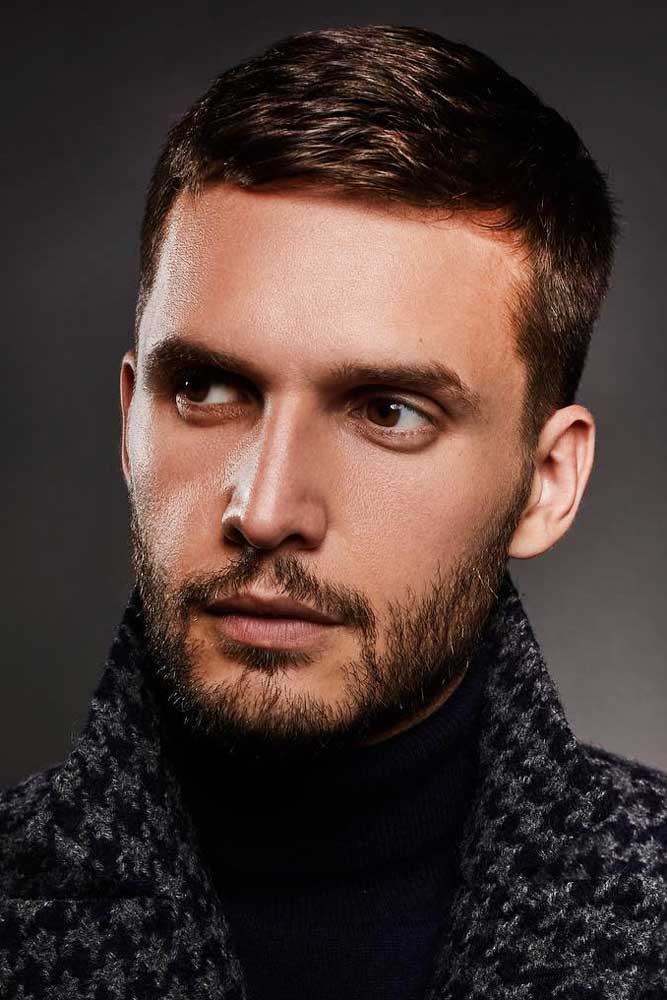 by @kevinluchmun
Let's don't forget about the good-old combover: the cut designed for men who love the sense of perfect balance and lightness. The best thing about the comb over is that it can fit any occasion: from a football party to a client meeting.
Messy Ivy League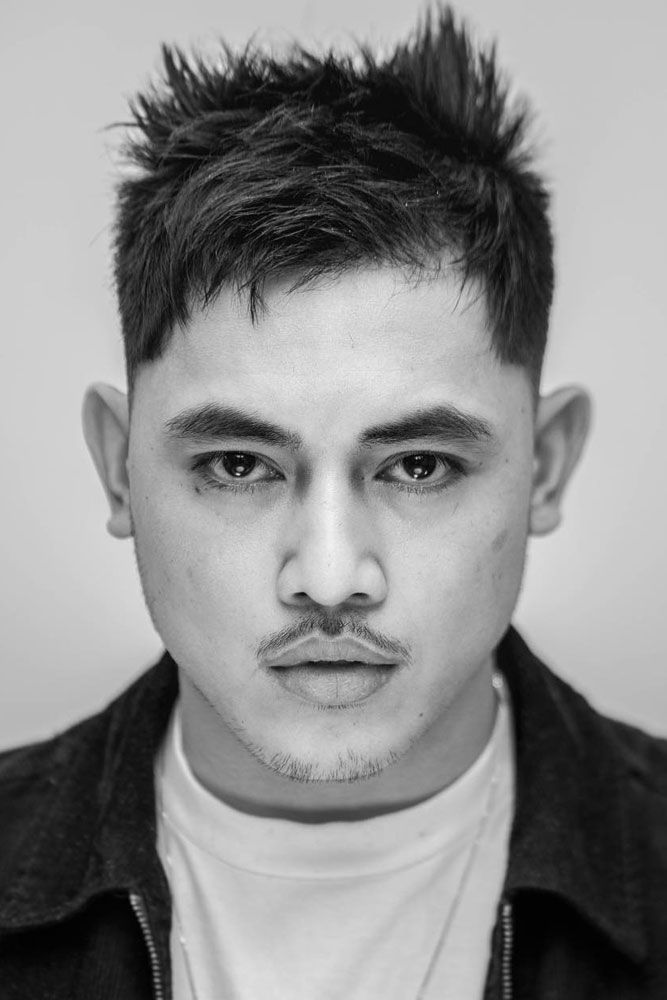 by @andrewdoeshair
The idea of messy hair men pull off these days can make your strict Harvard clip look more carefree. The short messy hair above is slightly tousled at the sides, and that's all you need for a different look.
Longer Ivy League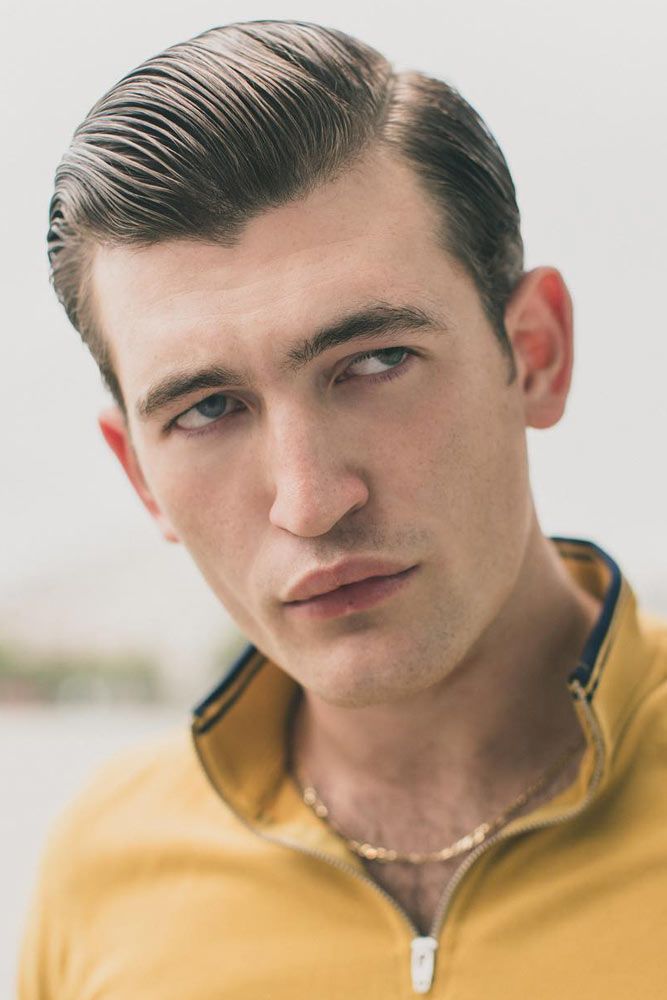 by @kevinluchmun
Men who are into sleek and shiny styling can go for a little commitment of growing out their short hair. Once your top is far longer than the sides, start playing around with clays and shiny pomades.
Buzz Cut Ivy League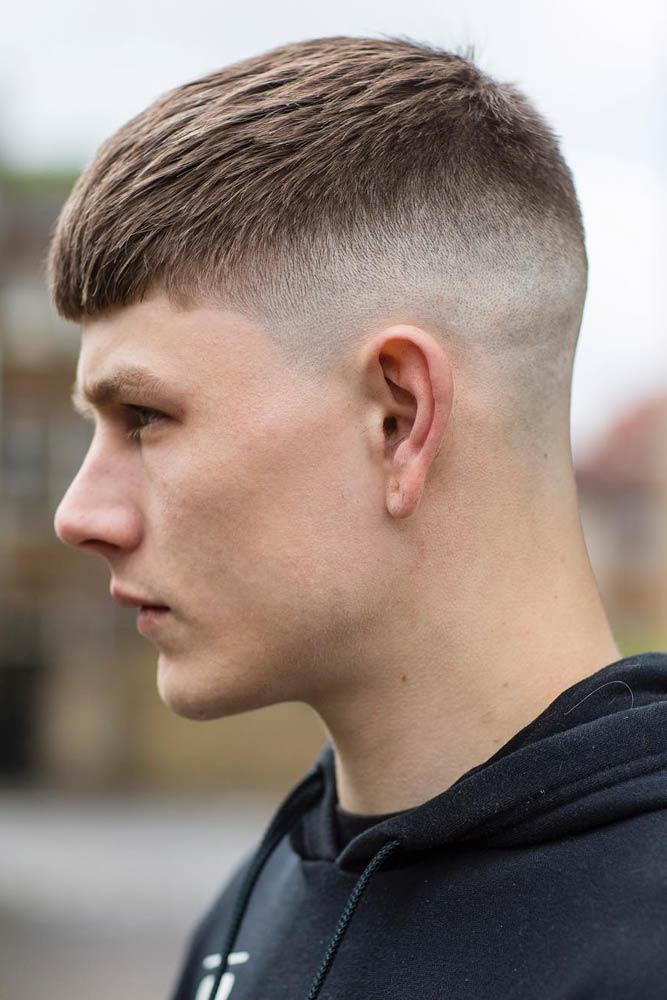 by @kevinluchmun
Looking for a compromise between a strict military style and refined Ivy League cut? You're in the right place, though. This is how two simple but versatile cuts can give you a brand new style.
Brushed Up Top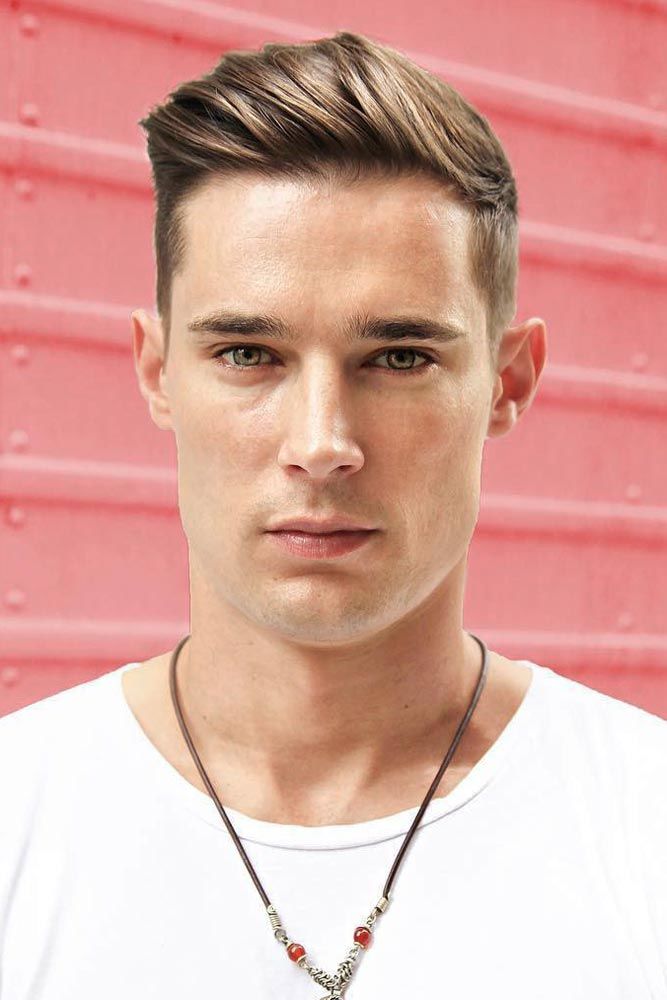 by @hairraribarber
Luckily for men with fine hair, the Ivy League cut can turn into a voluminous style at any time: just brush up the longer top and set it with a soft pomade.
Now you know how different the Ivy League haircut can be! This cut doesn't really care who you are; it can adapt to any image. You know how to get and how to style it, what are you waiting for, then?
FAQ: Ivy League Haircut
Why is it called an Ivy League haircut?
The Ivy League, also known as a Princeton, is sleek and masculine, but it's also adaptable enough for a short haircut. The Ivy League haircut is called after the Ivy League institutions where it originated. This wildly known haircut nearly never goes out of style.
What haircut is longer than Ivy League?
We can consider the ivy league to be a sub-style of the crew cut. It's a crew cut in a nutshell. The distinction between the two haircuts is that the front hair in ivy league is longer than in crew cut.
What is a Harvard haircut?
The Ivy League, which is also called a Harvard Clip, is a crew cut in which the long hair on the top front of the head is styled with a side part, but the head crown is trimmed short. Hair is normally tapered medium, semi-short or short on the sides and the head back.
Was this article helpful?