A light purple hair color can give you a truly unique look and also make your tresses look much brighter. Another magnificent effect of this pastel shade is that it instantly helps you to appear more elegant. All you need to do is switch on your imagination, consider our ideas, take into account your hair texture and length, and go to a salon.
Light Purple Hair Ideas
Source: Kimberlytayhair via Instagram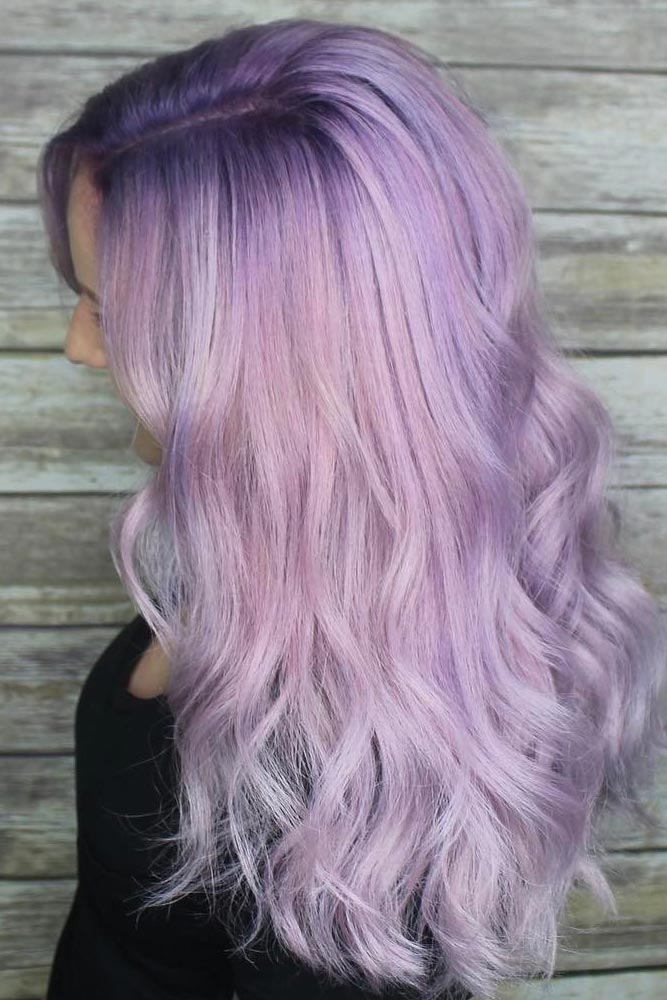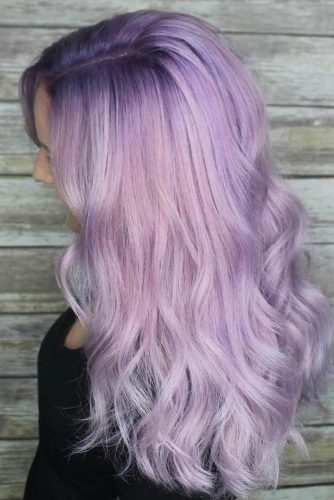 There are many variations of pastel purple hair color and some hacks how to wear them. For example, to sport purple with some pink hue, give your tresses dimension and texture. So, pick the cut accordingly.
Sexy Silver Purple Hair
Source: Lolaliner via Instagram, Simplyhairuk via Instagram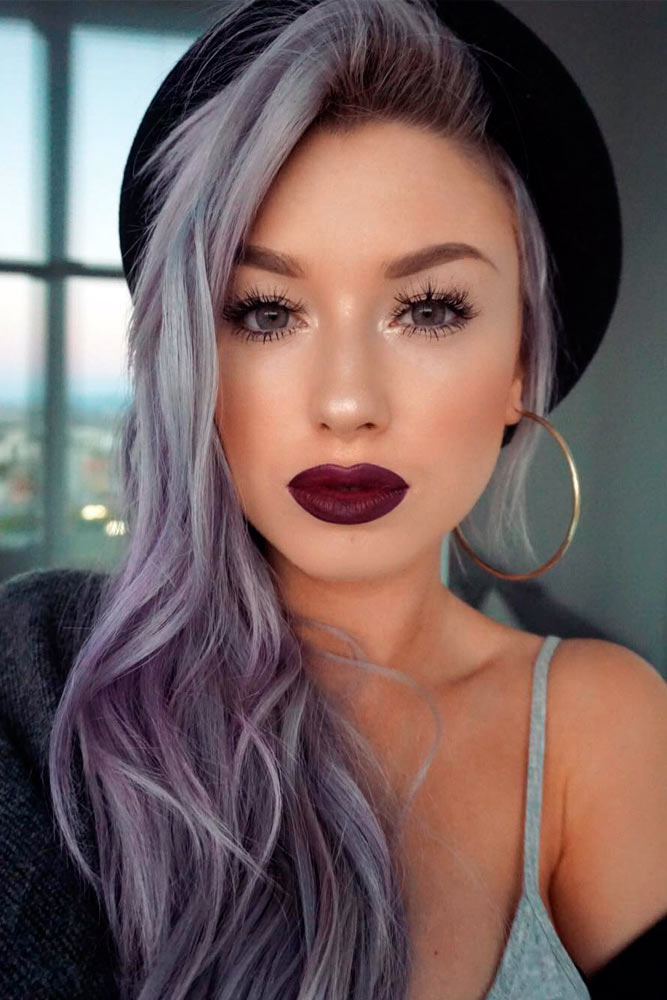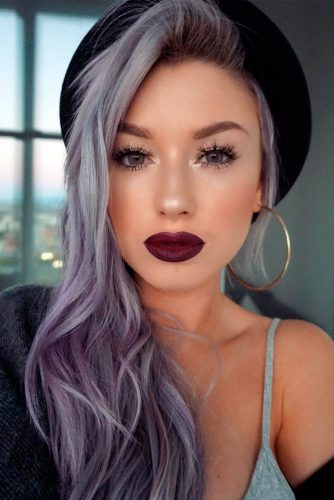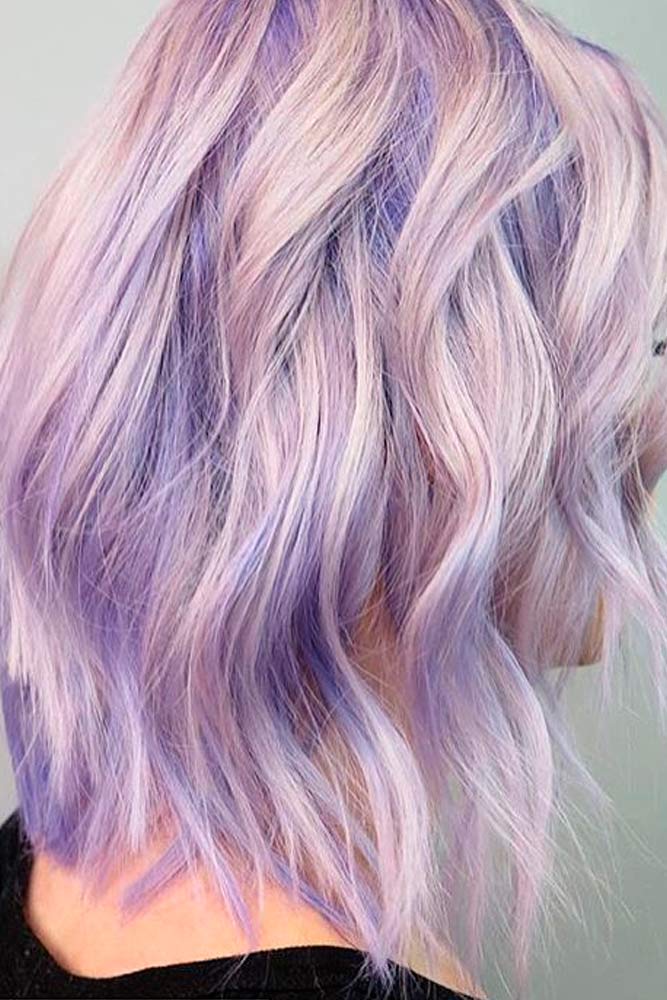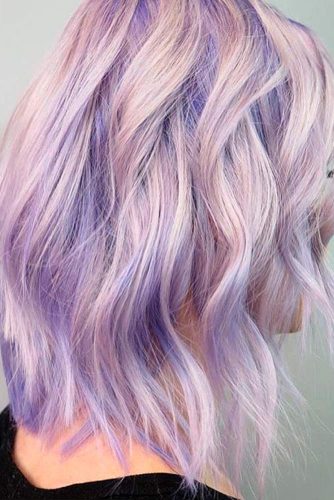 Dark purple hair as well as pastel purple hair looks great if a professional colorist uses a balayage technique. This technique can give any fashionista an ideal and quite adorable color melt.
Fantastic Ombre Purple Hair
Source: Cosmopolitan via Instagram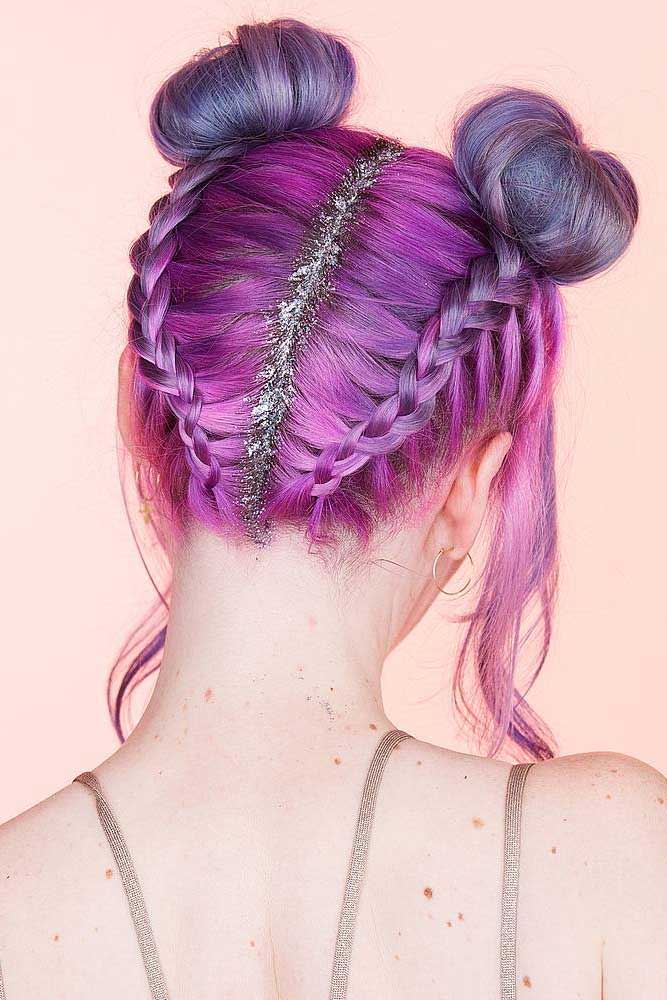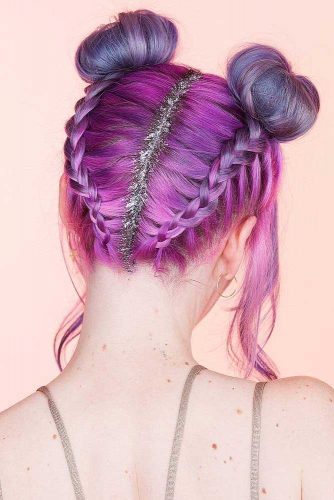 If you do not wish to go too drastic, ask your stylist to complete your natural light brown shade with several purple strands framing your face. That will let you draw attention and not change the entire hair color.
Cute Balayage Purple Hair
Source: Elizabethashleyy via Instagram, Mizzchoi via Instagram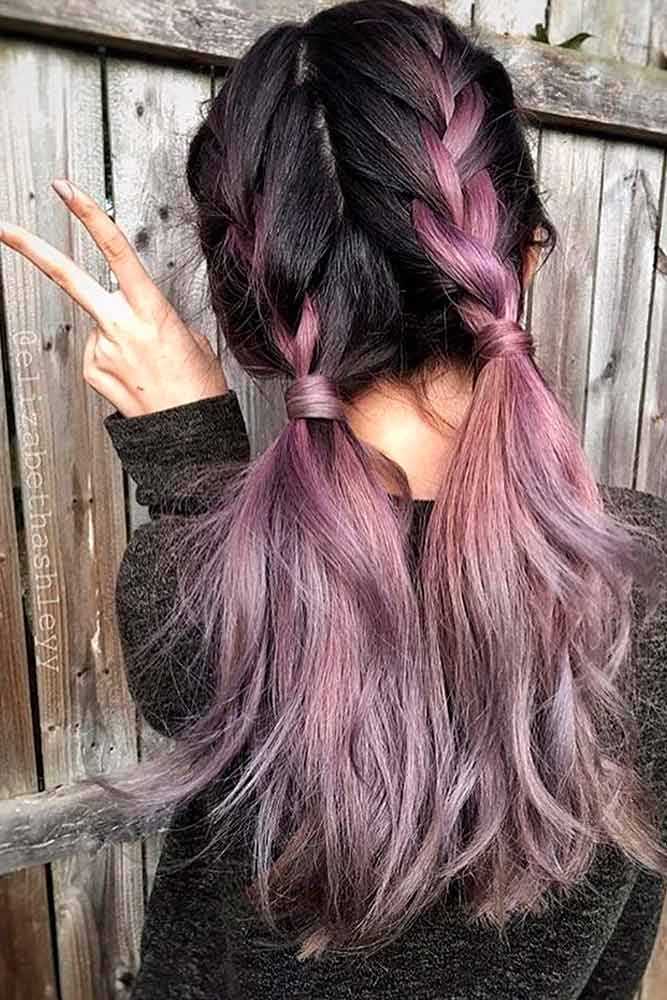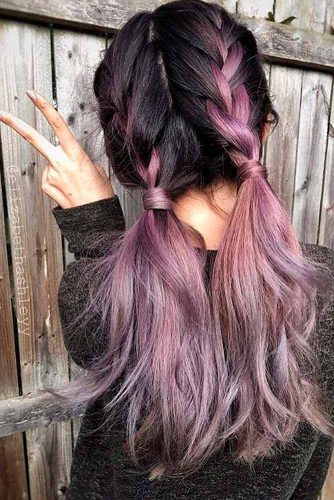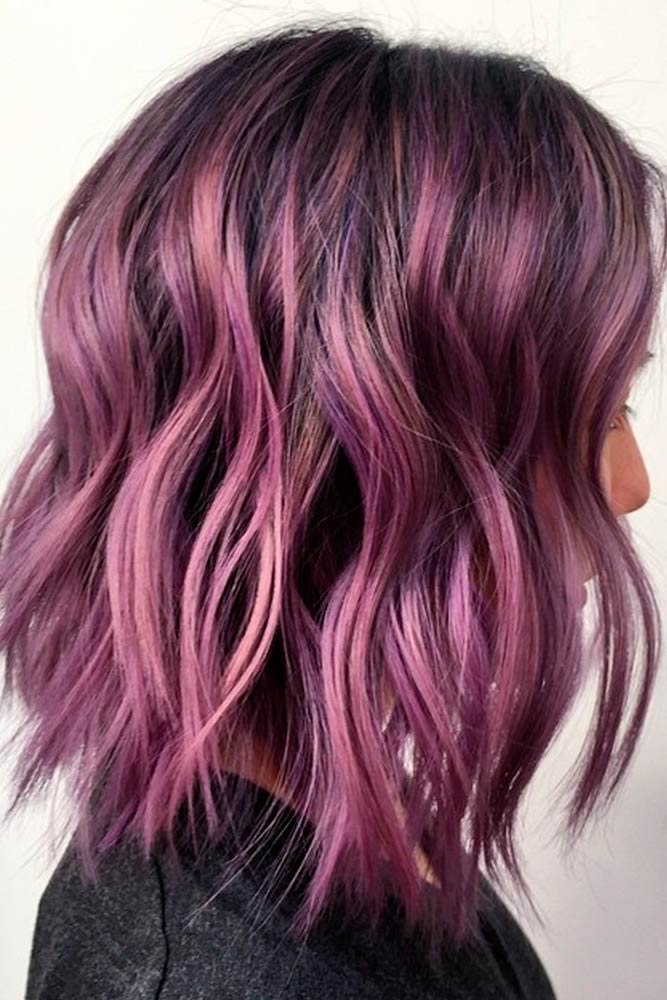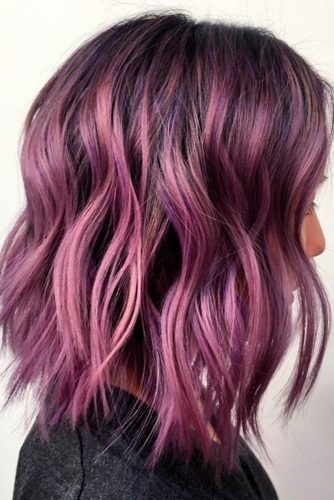 For a more vivid appearance, you can ask your stylist to add a purple hue to your natural blonde or bleached blonde hair. If you wish to show off some contrast, let the roots stay dark for a while.
Braided Purple Hair
Source: Glambytoriebliss via Instagram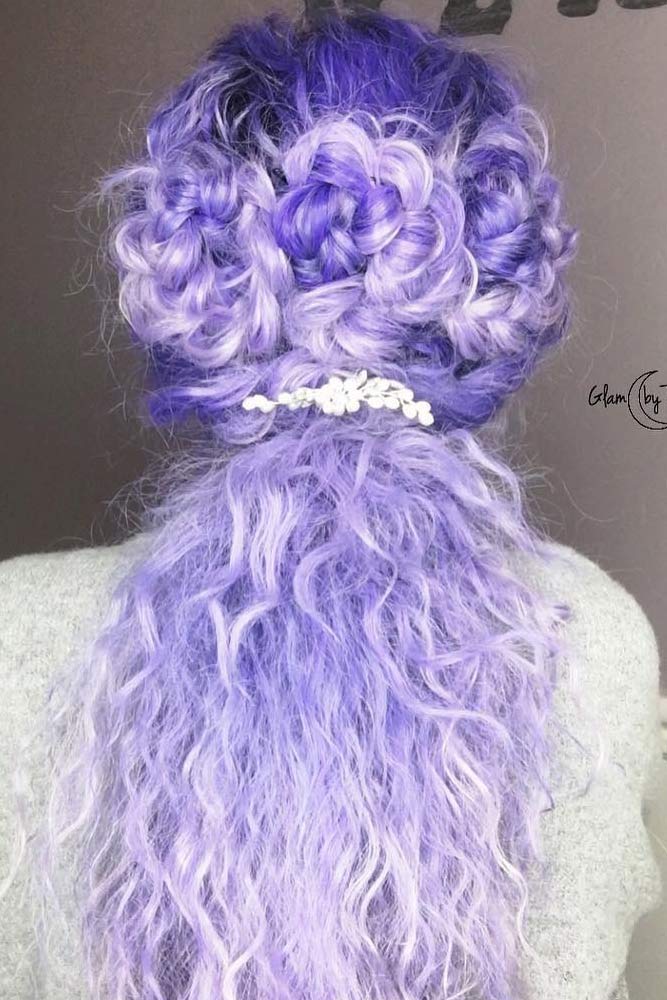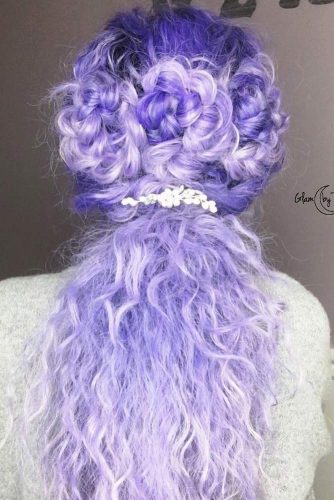 And in case you are a lady who loves following trends, then you should definitely opt for balayage hair with a base in light brown, roots that are spiced up with a darker shade, and purple highlights. That is superb!
Wavy Hair with Purple Color
Source: Taitkieuapril05 via Instagram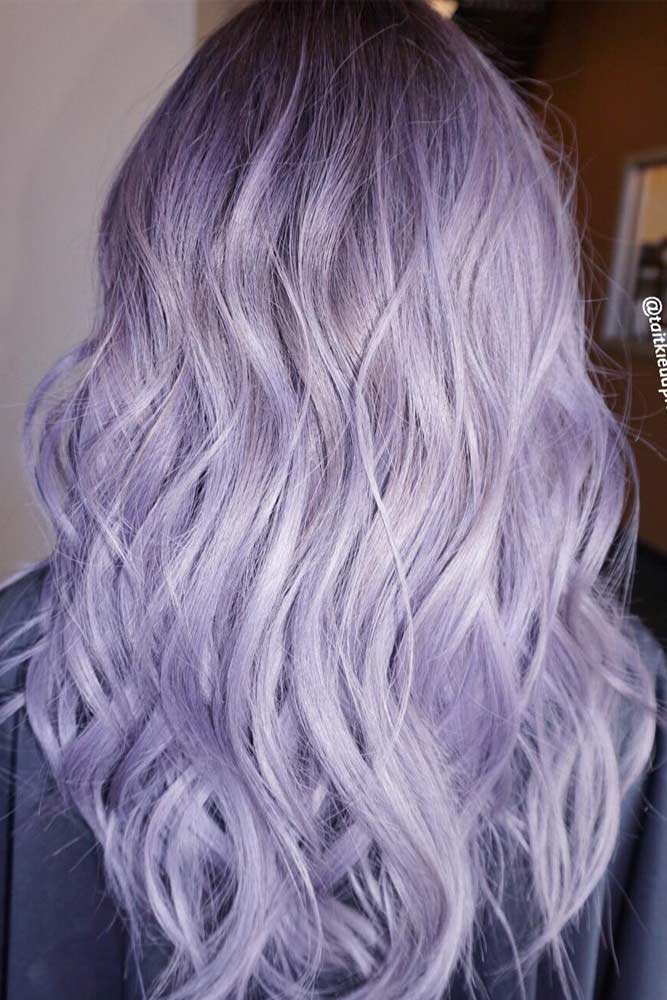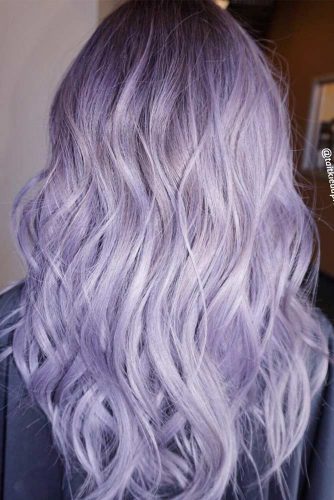 One more fantastic option is to add some other hue or even two to your purple shade and blend them perfectly. Thus, you will get an interesting multi-dimensional effect. For example, mix light purple with pink and silver shades.
Light and Dark Purple Hair Ideas
Source: Elissawolfe via Instagram, Nealmhair via Instagram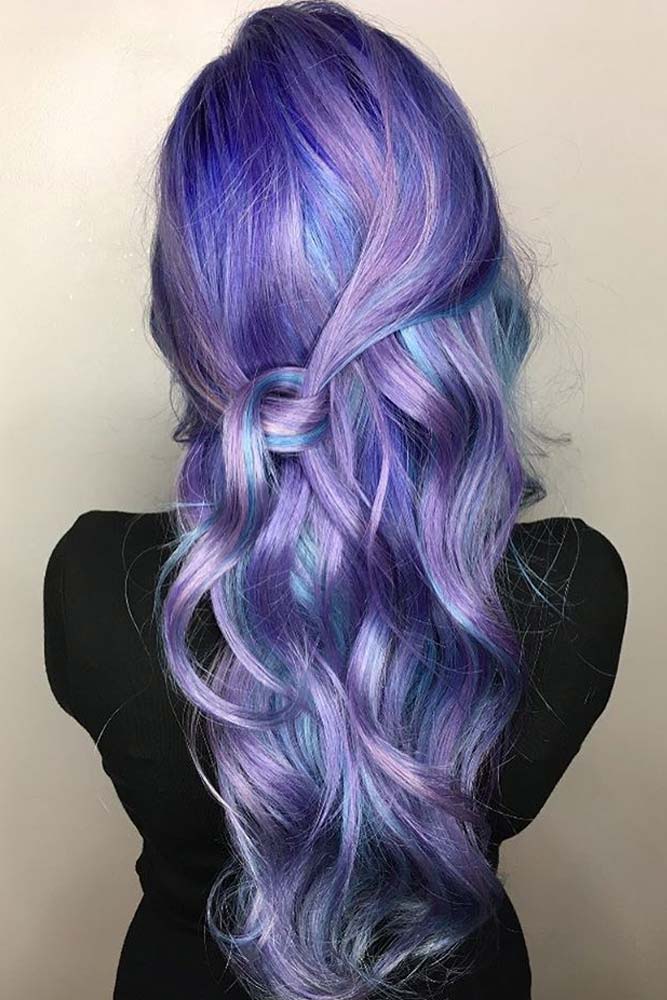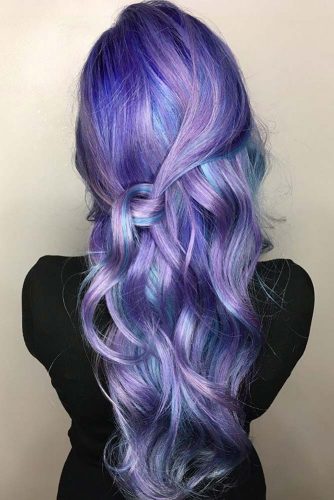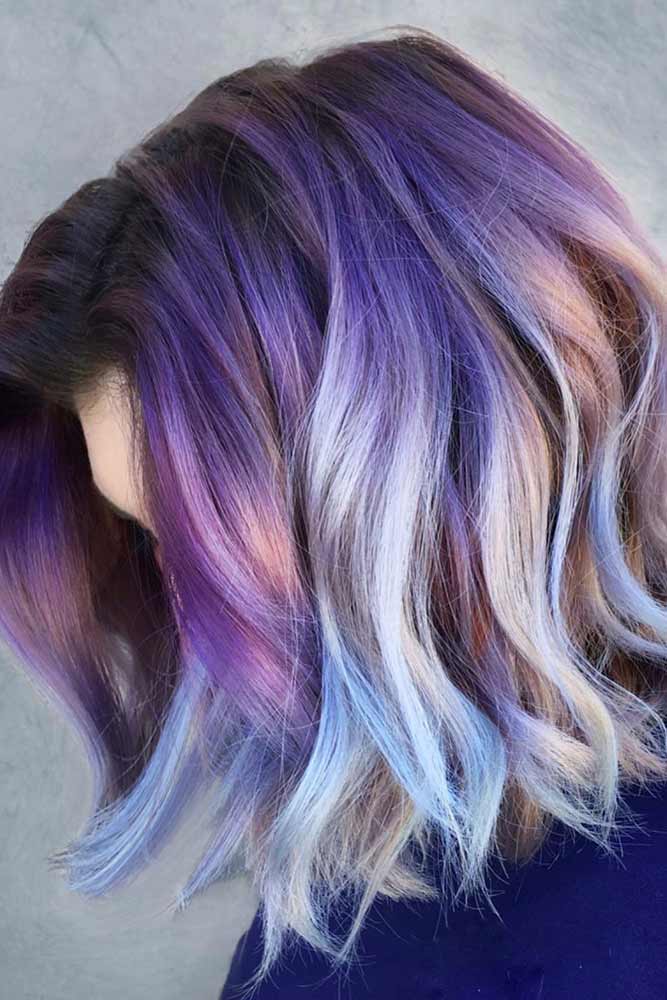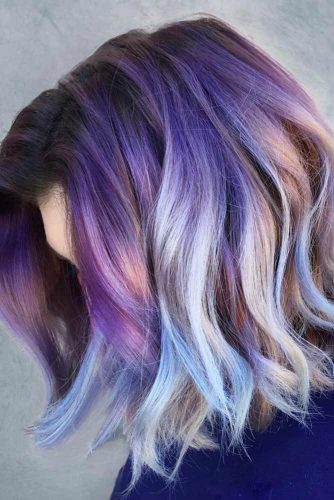 One of the most powerful ways how to make your hair play for you is to use contrasting colors. Try to combine light with dark purple colors!
Eye-Catching Hair Colors for Long Hair
Source: Jessica_dueck via Instagram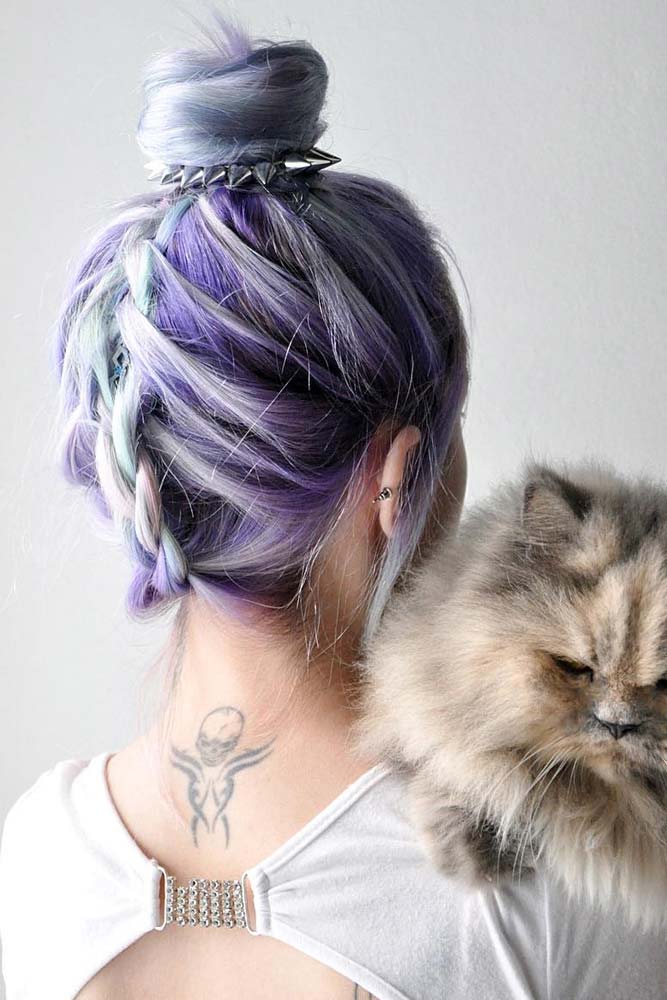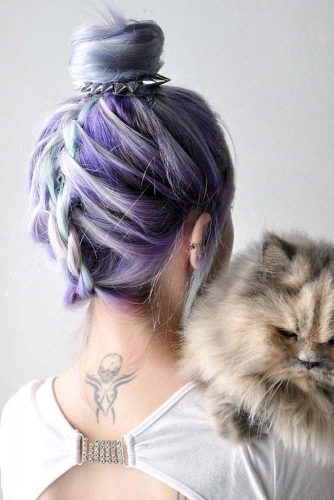 Light purple can be useful in case you wish to catch men's attention. All you need is a good imagination to create a stunning hairstyle or to ask your stylist to change your hair color.
Purple Balayage with Loose Curls
Source: nealmhair via Instagram, nealmhair via Instagram, elissawolfe via Instagram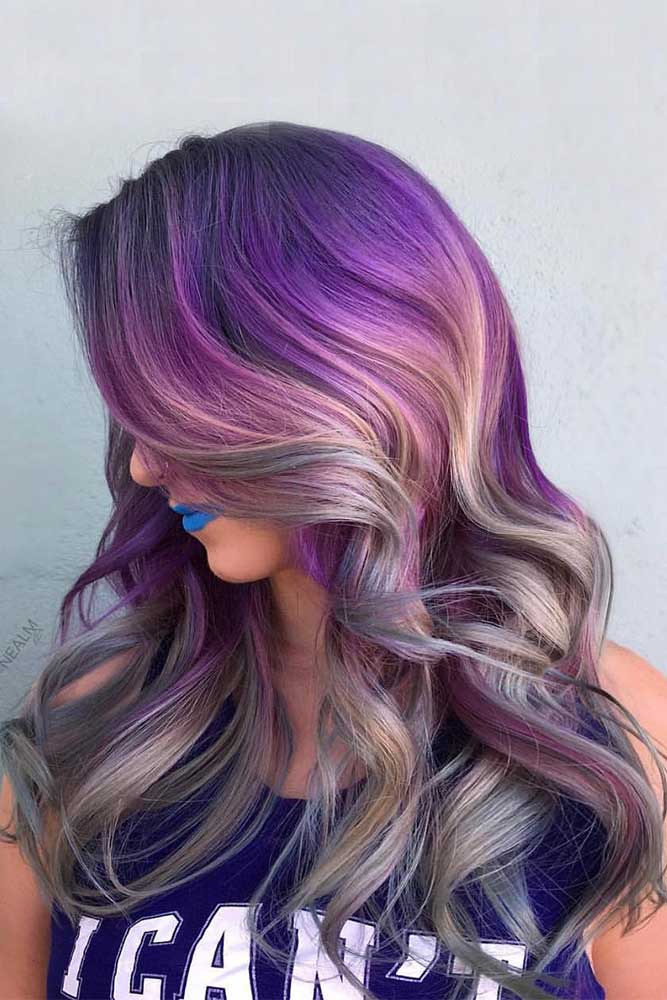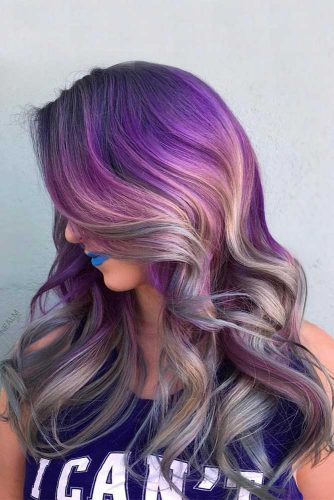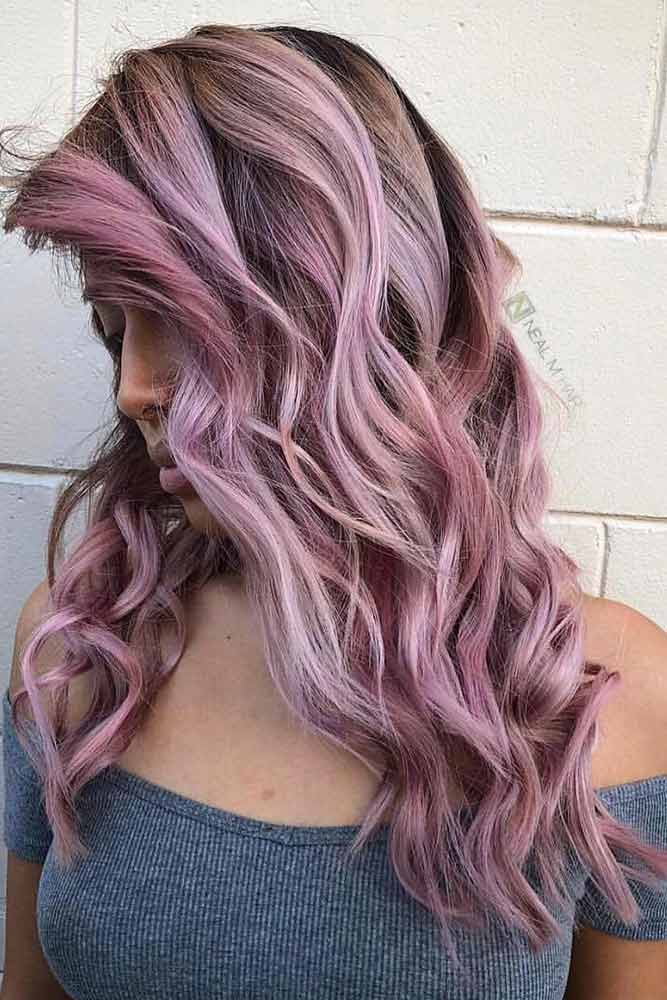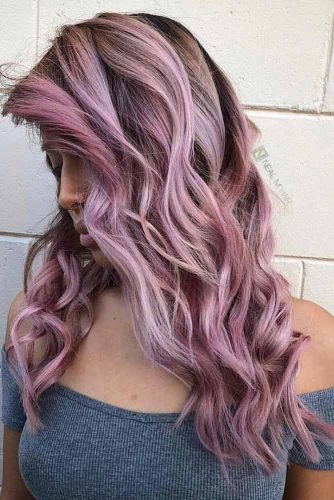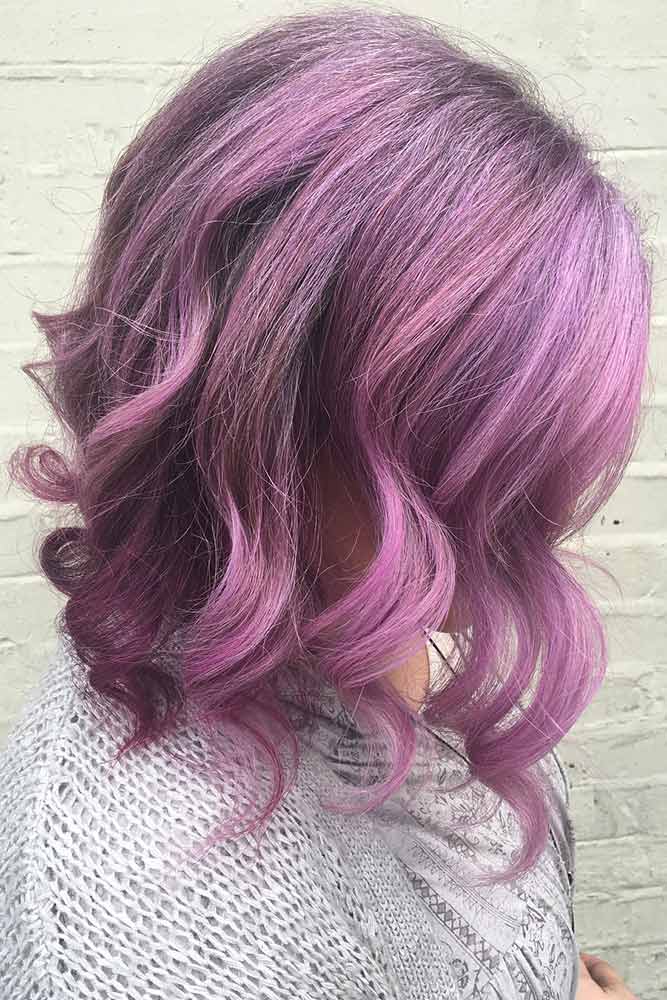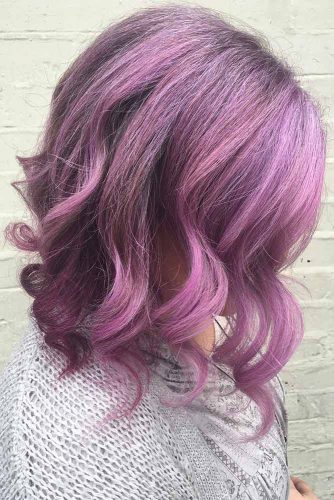 There is never too much purple! Let your roots grow out a little and ask your master to make the purple fade, starting from roots to ends. Add up some sassy, light waves and your charming do' is ready.
Pink Purple Ombre Mix
Source: elissawolfe via Instagram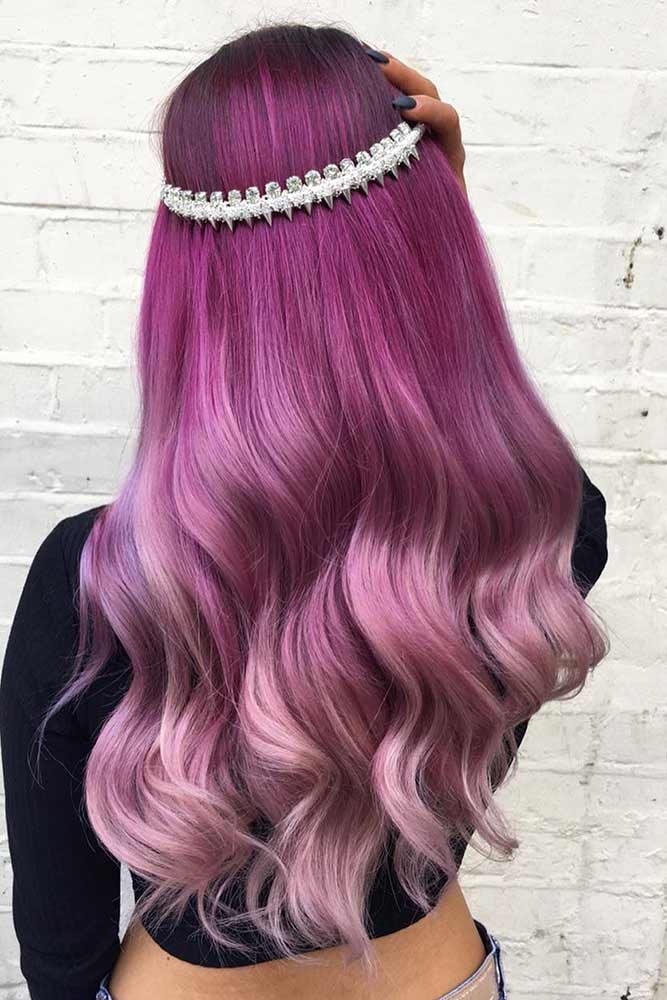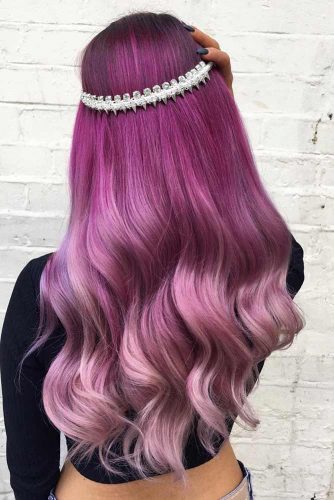 Your light purple ombre will look even brighter if you let other pink tints be in your hair. The blend is simply unforgettable-looking!
Lilac Balayage for Your Inspiration
Source: hairgod_zito via Instagram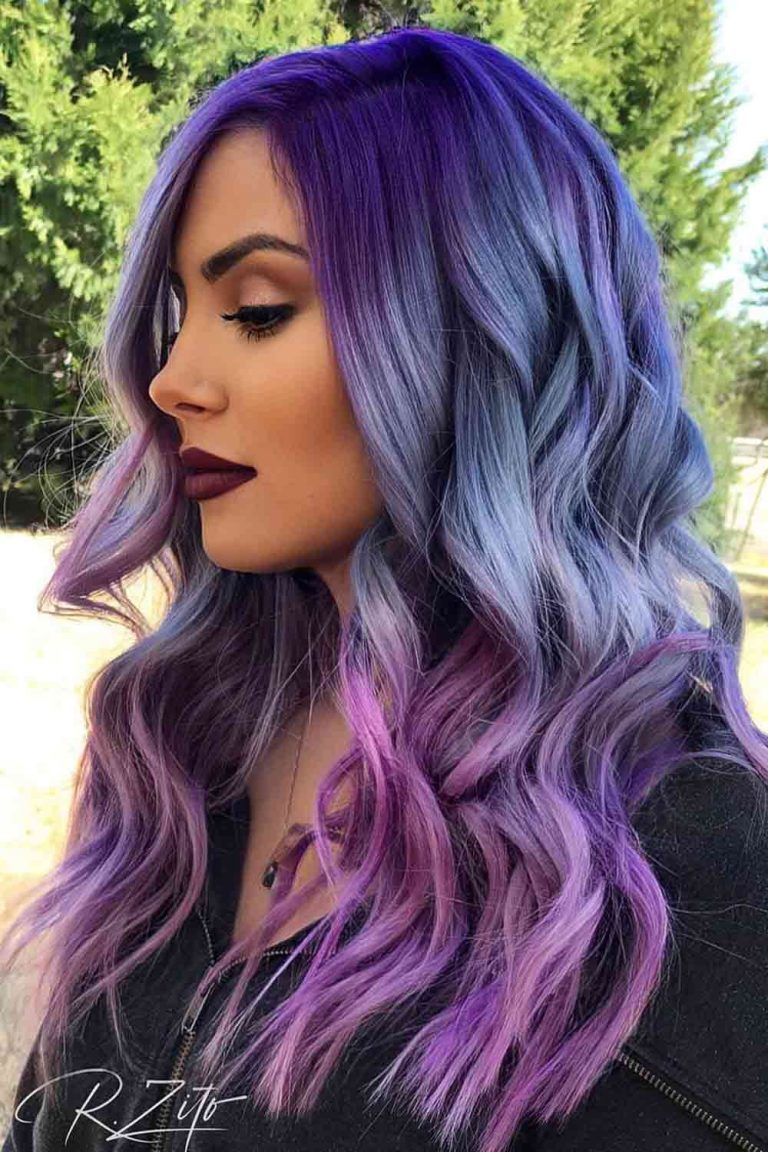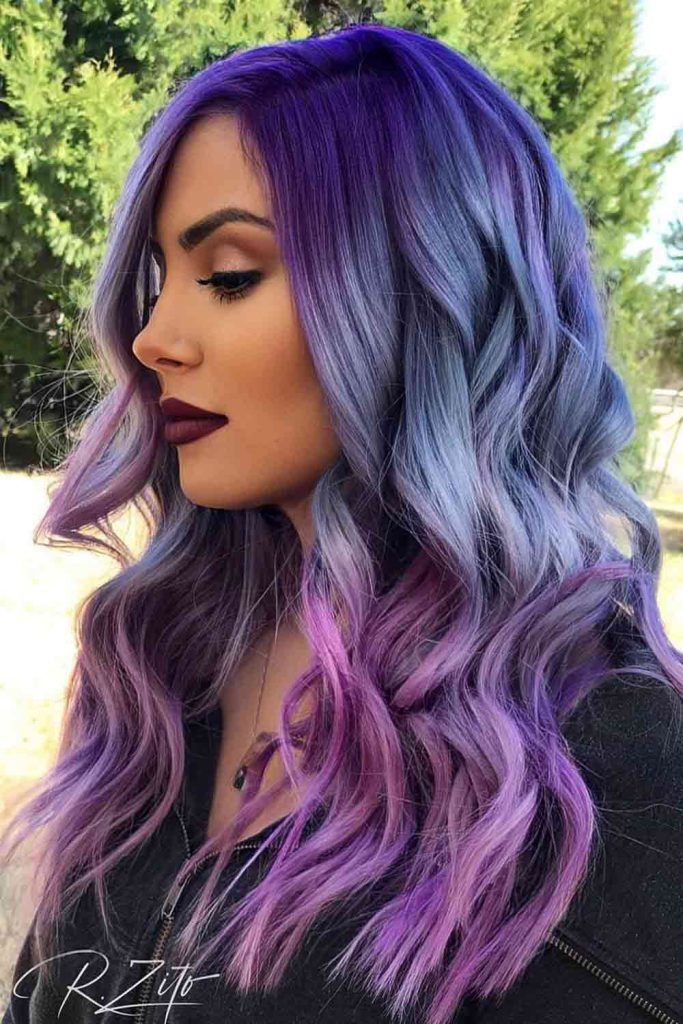 What is the best way to inspire everyone around you? We think that this stunning lilac balayage is the perfect way to achieve that goal!
Light Purple Hair With Dark Roots
Source: rachelturleybeauty via Instagram, themanemichael via Instagram, hairbyduhsavannah via Instagram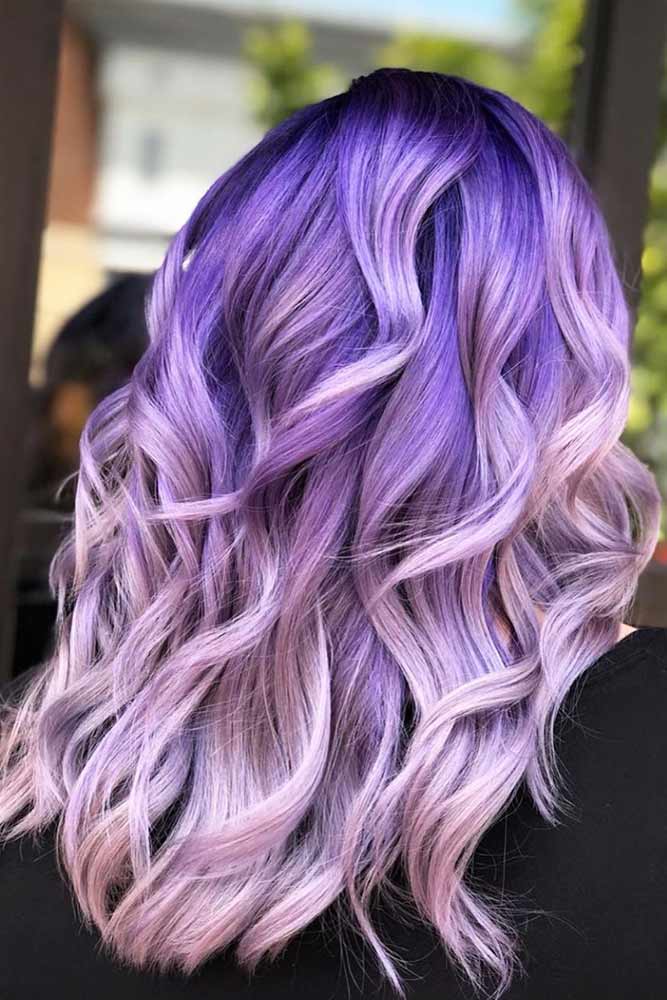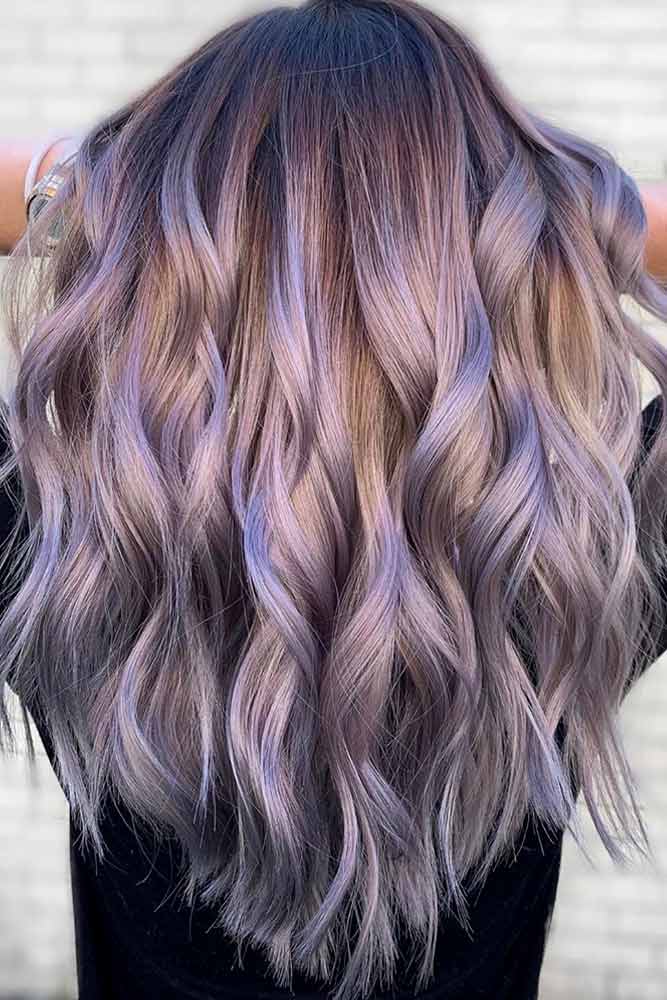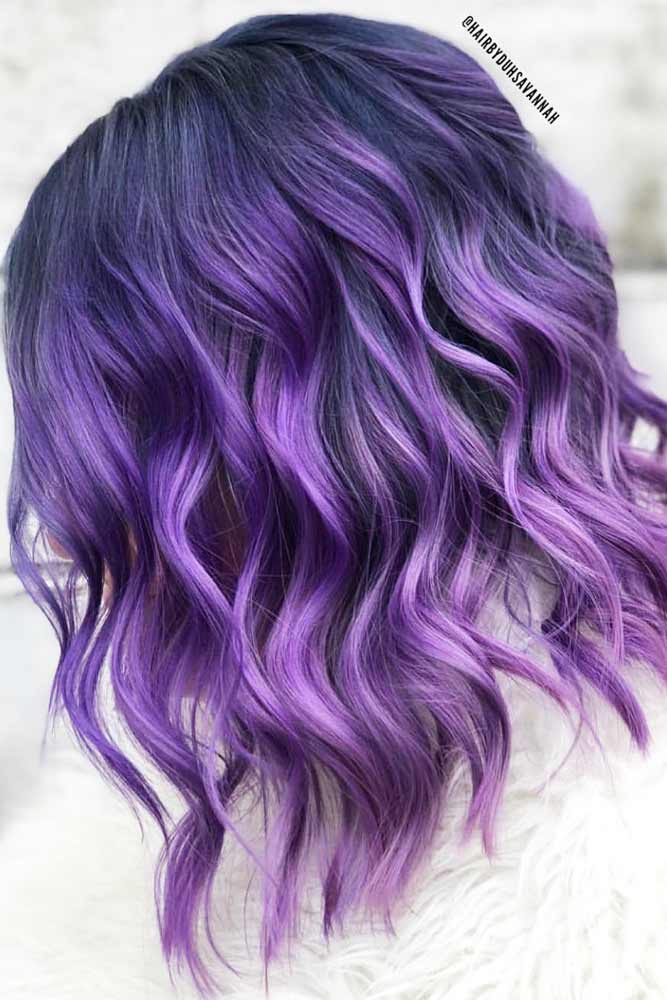 When playing around with subtle purple shades, don't forget to add an exclamation point to your color story. Of course, nothing can beat the charm of dark roots! You can leave them as they are or go for a smooth blend with the added colors; whatever the choice is, you will put your hair in the spotlight.
enable
FAQ: Light Purple Hair
What's purple hair mean?
Every hue, just as every color, has a hidden meaning. Purple color denotes aristocracy, monarchy, and wealth. So, millennials with purple hair may be able to justify their extravagant behavior. Purple can represent a variety of emotions, including tranquility, dignity, and wisdom.
How do I know if I will look good with purple hair?
People with lighter skin tones should choose pastel purples, while those with darker hair and complexion should use deeper, richer purples. To put it another way, if you have a cool undertone, opt for a colder purple, and if you have a warmer skin tone, go with a warmer purple.