While getting micro braids may seem to be a great time commitment, there's nothing easier than wearing them. Some ladies tend to stay away from this idea because it really takes plenty of time to get it done, and wise ones know that the long-lasting and low-maintenance effect is worth such a sacrifice.
Though such braided hairstyles are primarily popular with women of color, there are no restrictions for ladies with other textures, except for those with fragile types that are prone to damage. So whether you're a cutie with a funky natural chevelure who wants to see the famous braids from a new angle or you rock a regular straight mane and about to play with textures, the ideas we've prepared will impress everyone. And before inspiring you, we'd like to tell you what to expect from the styles, how to get them, and how to take care of them right. Braid on!
Things To Consider Before Getting Micro Braids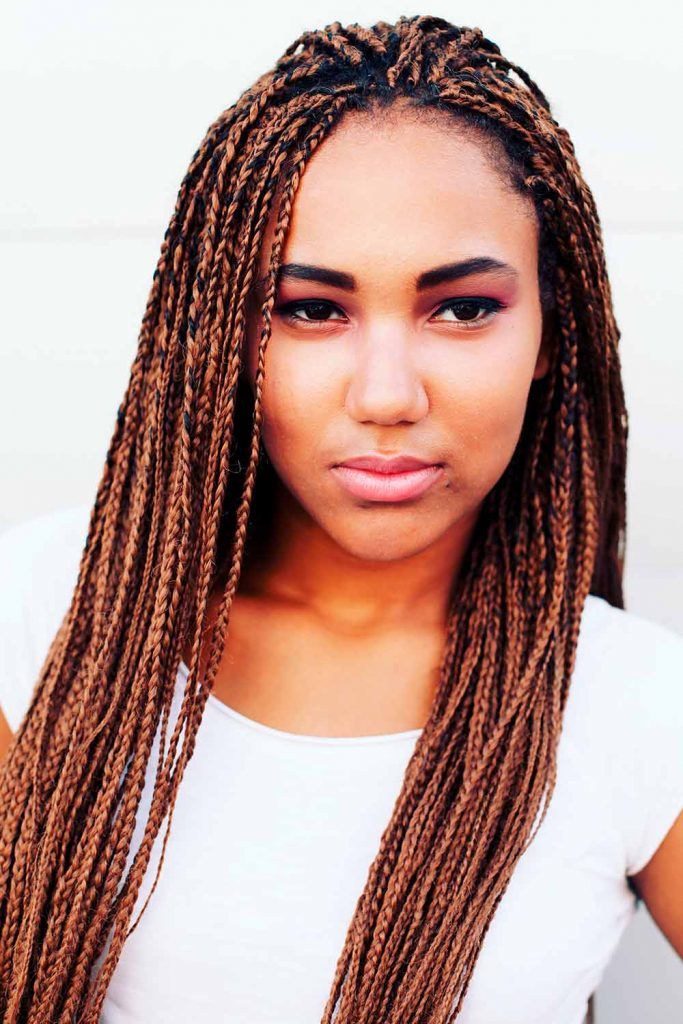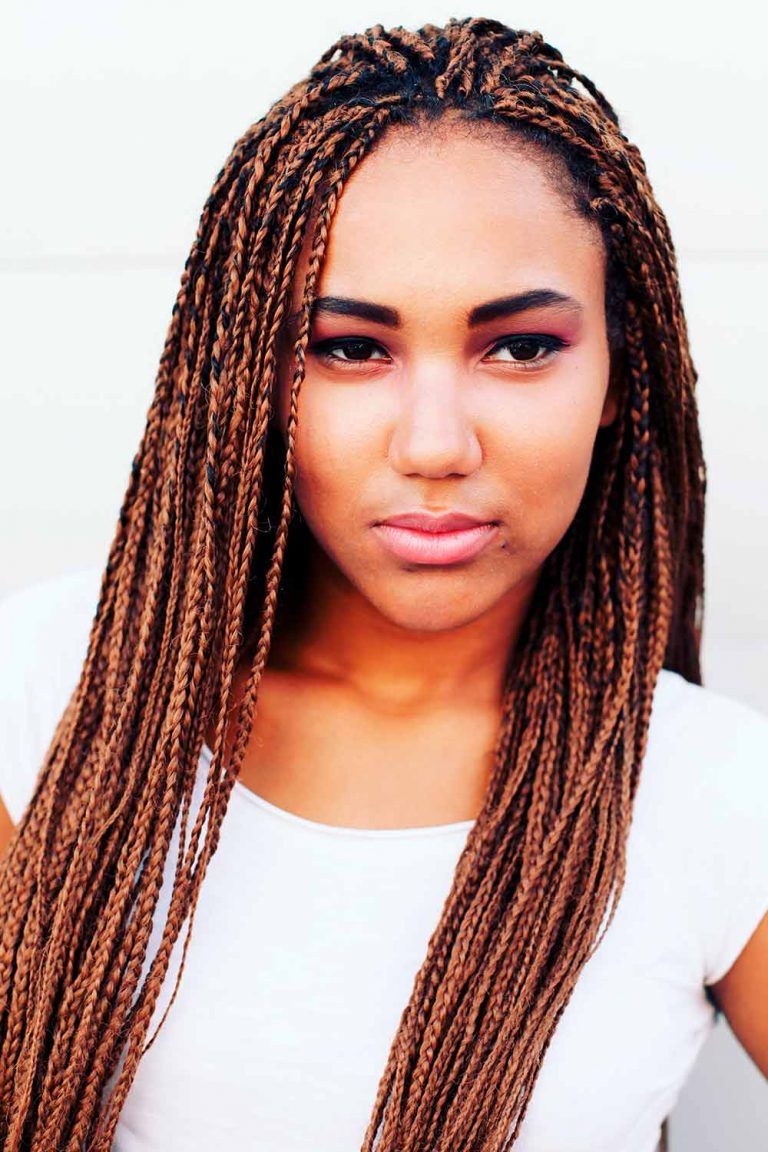 Of course, they're just braids. Yet, just like many other styles, there are some things every lady should know before going for micro braids hairstyles. Make sure that you're familiar with the basics to get the perfect, flattering result.
The longer your hair is, the more attention it will need when it's micro-braided. If you start with a long mane, you'll need to moisturize your hair daily so as not to cause breakage.
Remember that it's a very tight style, so you're going to lose some hair. Once you unravel your braids, it's most likely to cause breakage at the front hairline which actually takes a lot of time to regrow.
If you want to avoid any damage possible, you can try extensions such as crochet micro braids. They will keep your hair safe while giving an awesome braided look.
It's better to find a skilled braider to get the desired look. But keep in mind that the style won't be cheap!
How To Create Micro Braids Yourself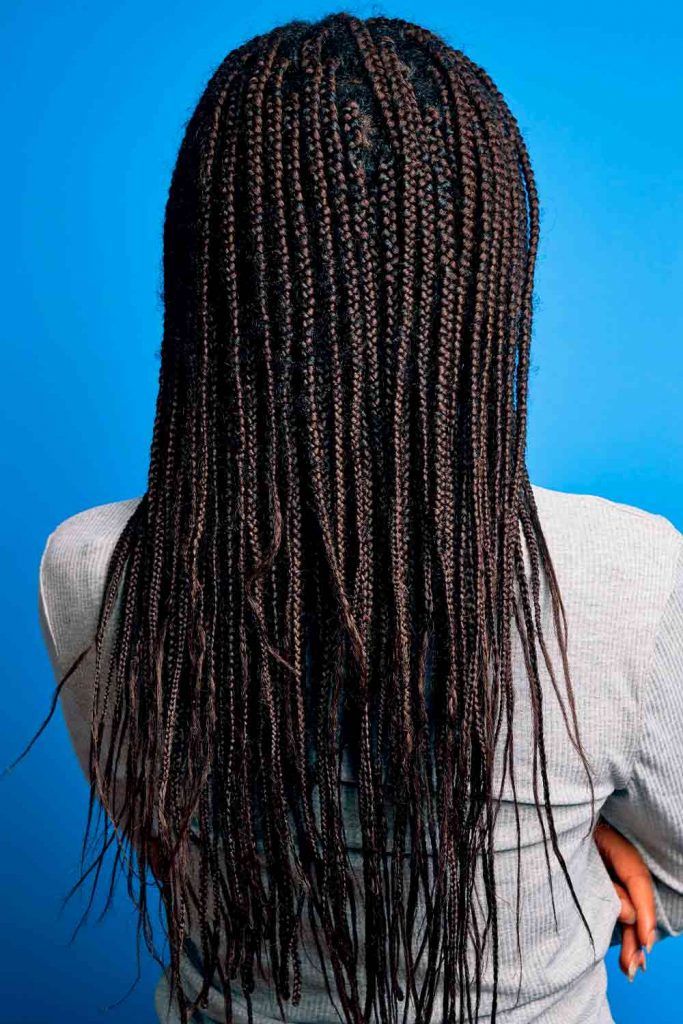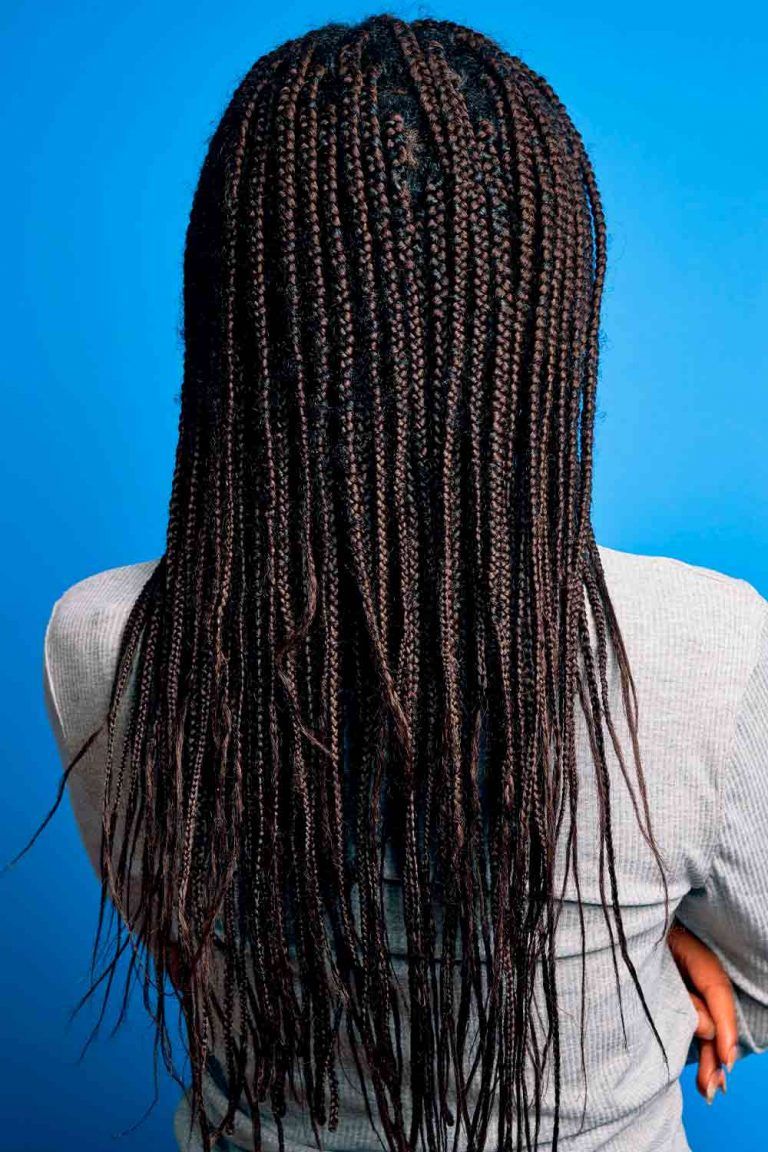 The style will look ravishing if you leave it up to a professional, but it doesn't mean that you can't master it yourself. Everything comes with practice, right? Let us share with you the common way on how to get micro braids at home.
Before getting to the style, your hair should be well-conditioned, moisturized, and detangled.
Start by creating four sections of hair.
Pick a tiny piece of hair and begin braiding it.
Do the same with the rest of sections, regulating the size and thickness of braids based on the look you want to achieve.
Your Micro Braids' Care Routine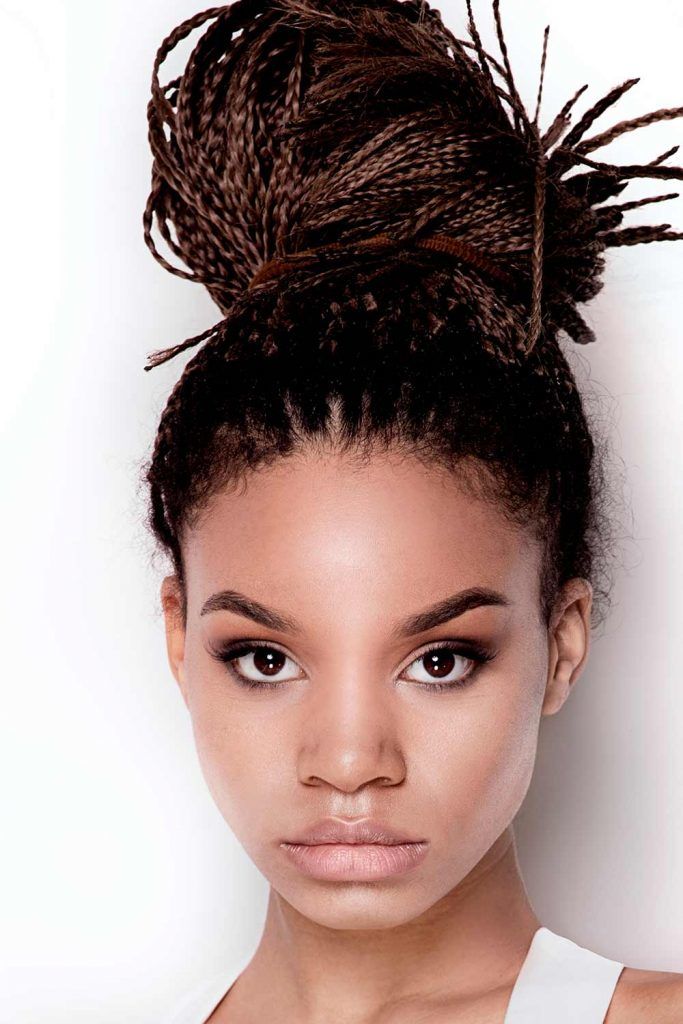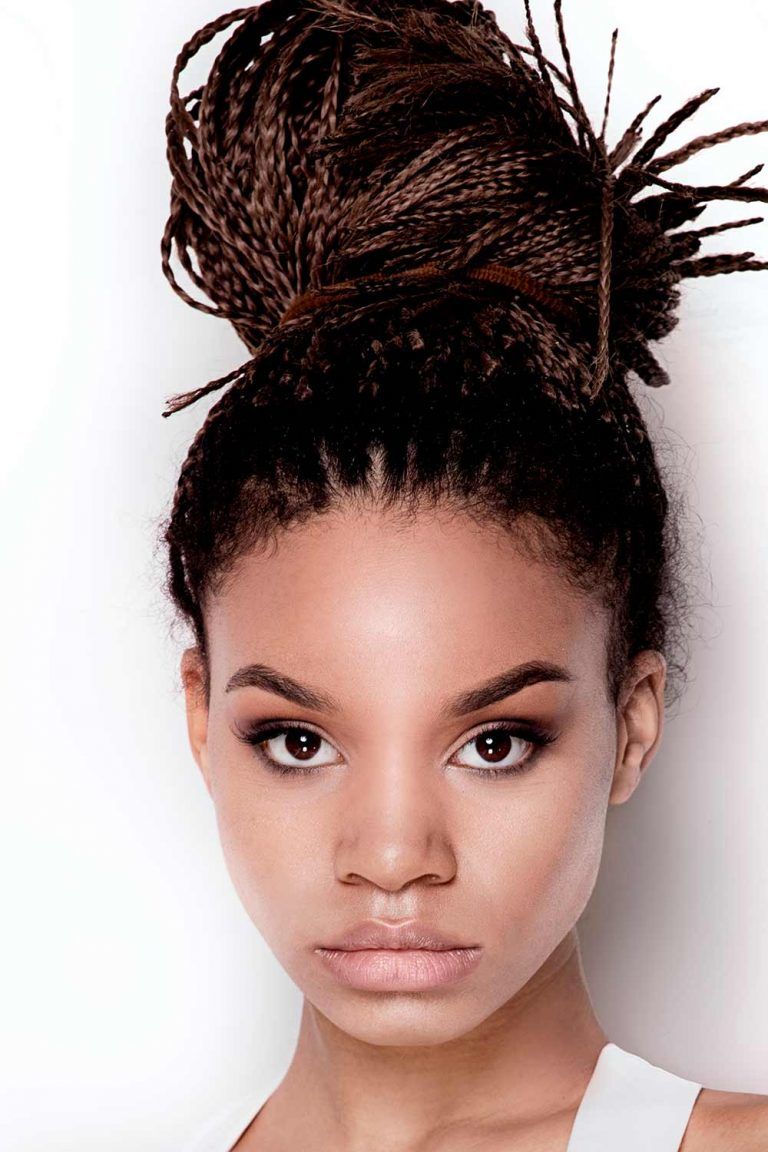 Since you want to rock a tight hairstyle for weeks or even months, it's pretty obvious that you can't do without the right care approach. Here are some care tips that will help you to keep your hair healthy and the look fresh.
Switch your regular shampoo to a moisturizing one and pair it with a nice conditioner. When your hair is braided, use the duo regularly.
If you want to set some hairstyle with gels or any kind of heavy products, it's very important to wash them off thoroughly after each use as they lead to build up and cause damage. Actually, it's better just not to use such products and opt for something organic.
Light oil for daily moisturizing is a must.
Monitor the appearance of your braids. Once you notice them begin to fall off, start itching, and weigh down, consider unraveling them.
Micro Braids Styles
Now that you know all the basics, it's time to behold the endless beauty of braids! See how you can take familiar styles to the next level!
Micro Twist Into Space Buns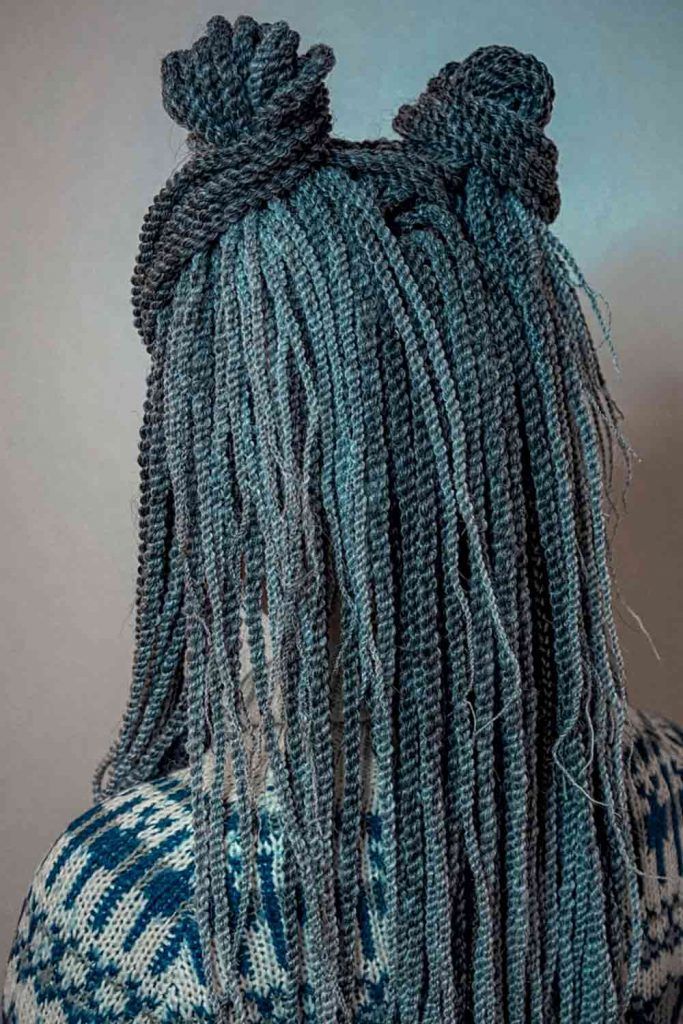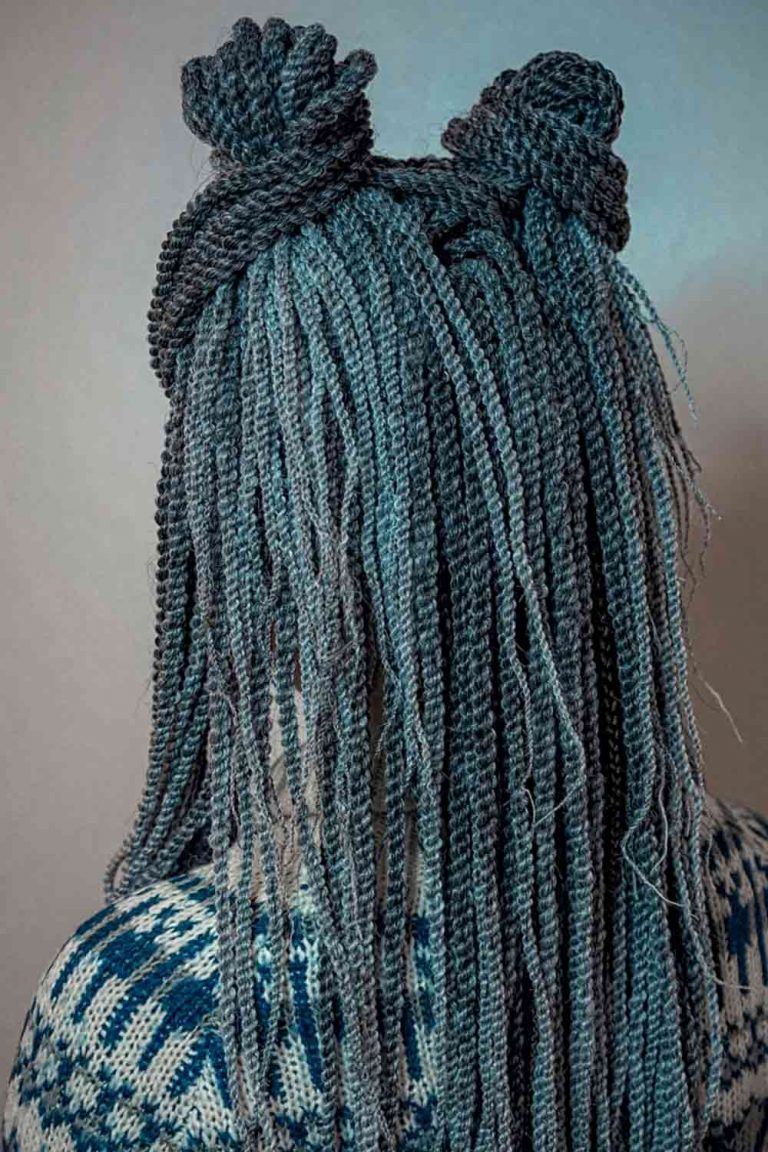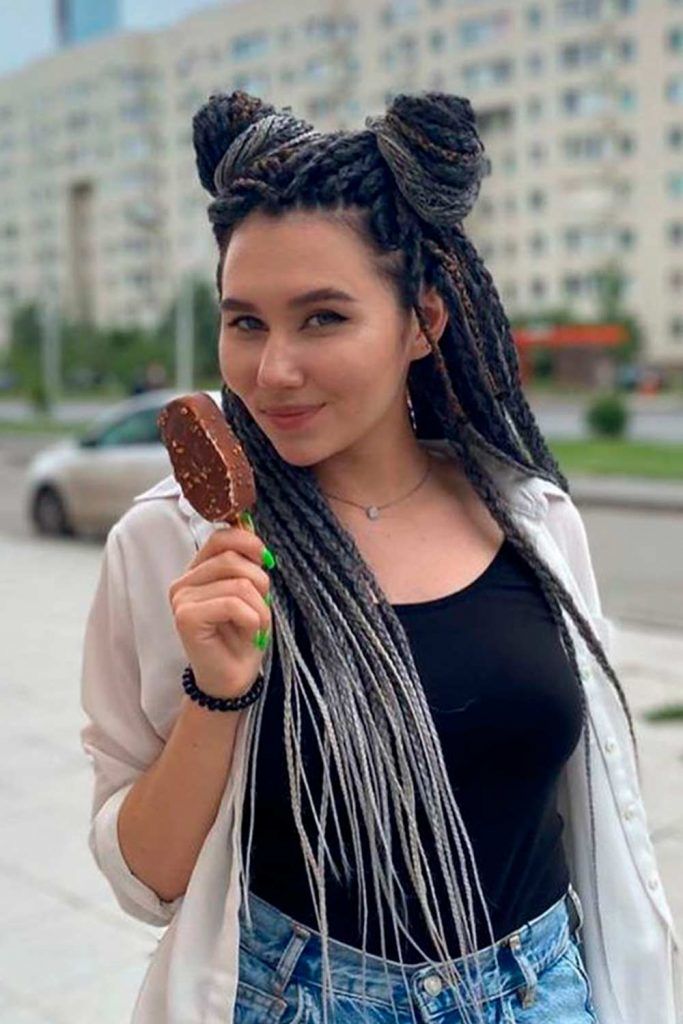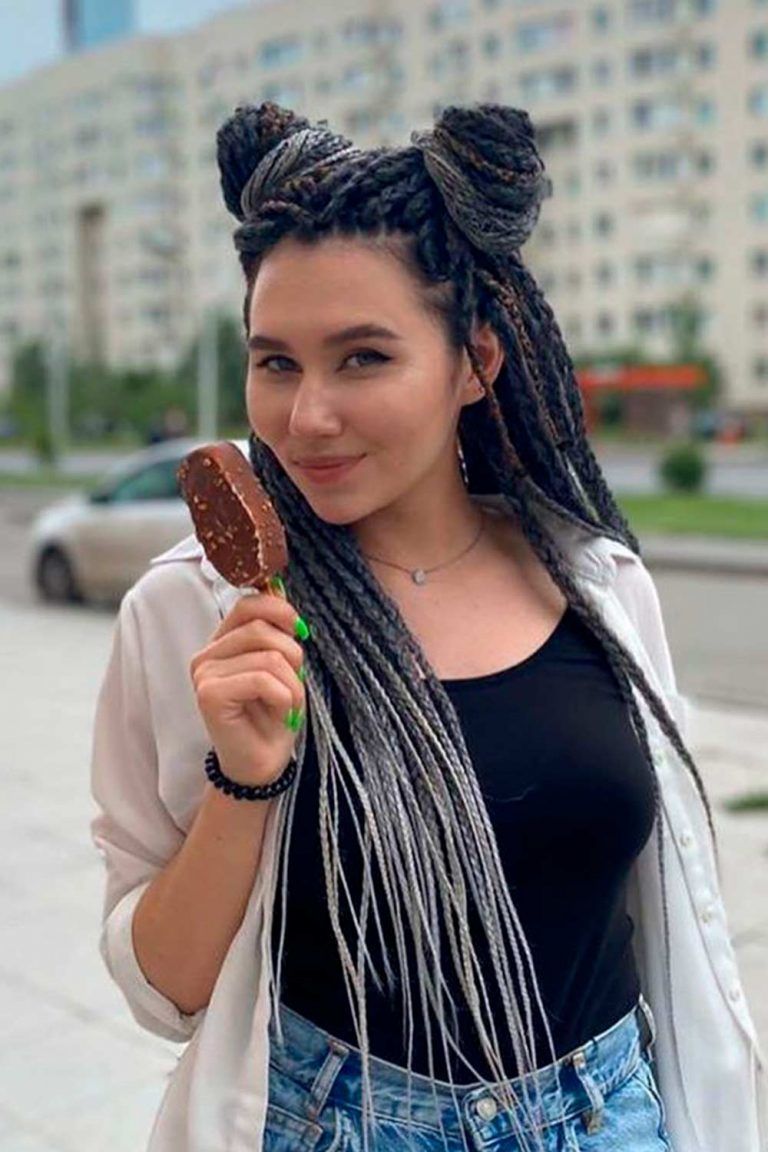 Credit photo: instagram.com/my____niggaa
Your braids can come as very thin and curvy micro twists braids. Everyone's familiar with the trendy space buns, isn't it so? And you are the one who can make them different with some little twists!
Half-Up Micro Braids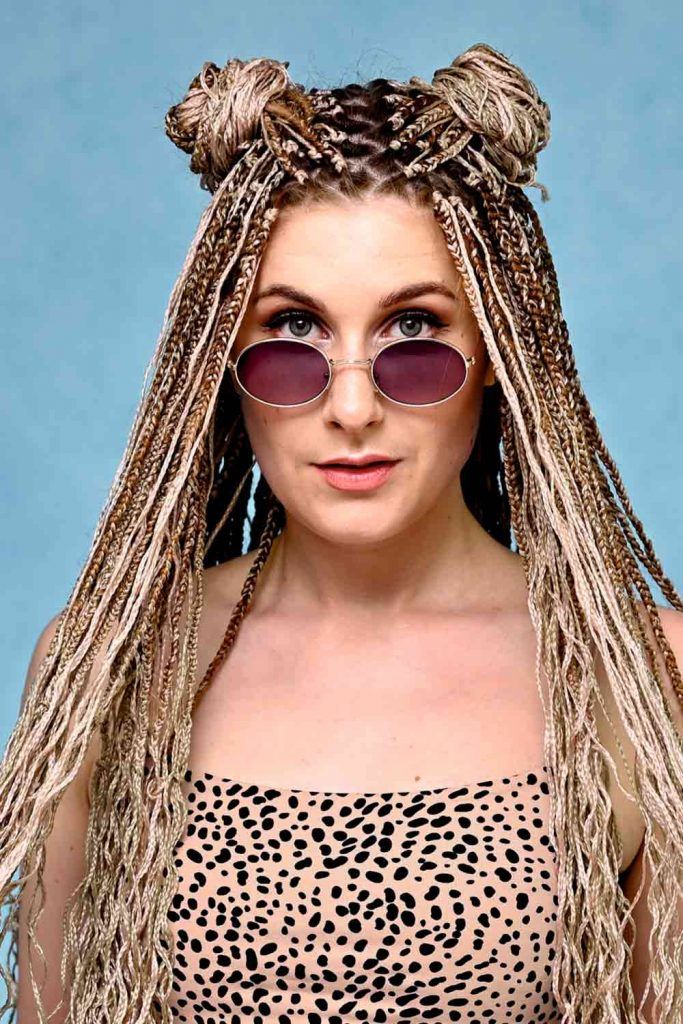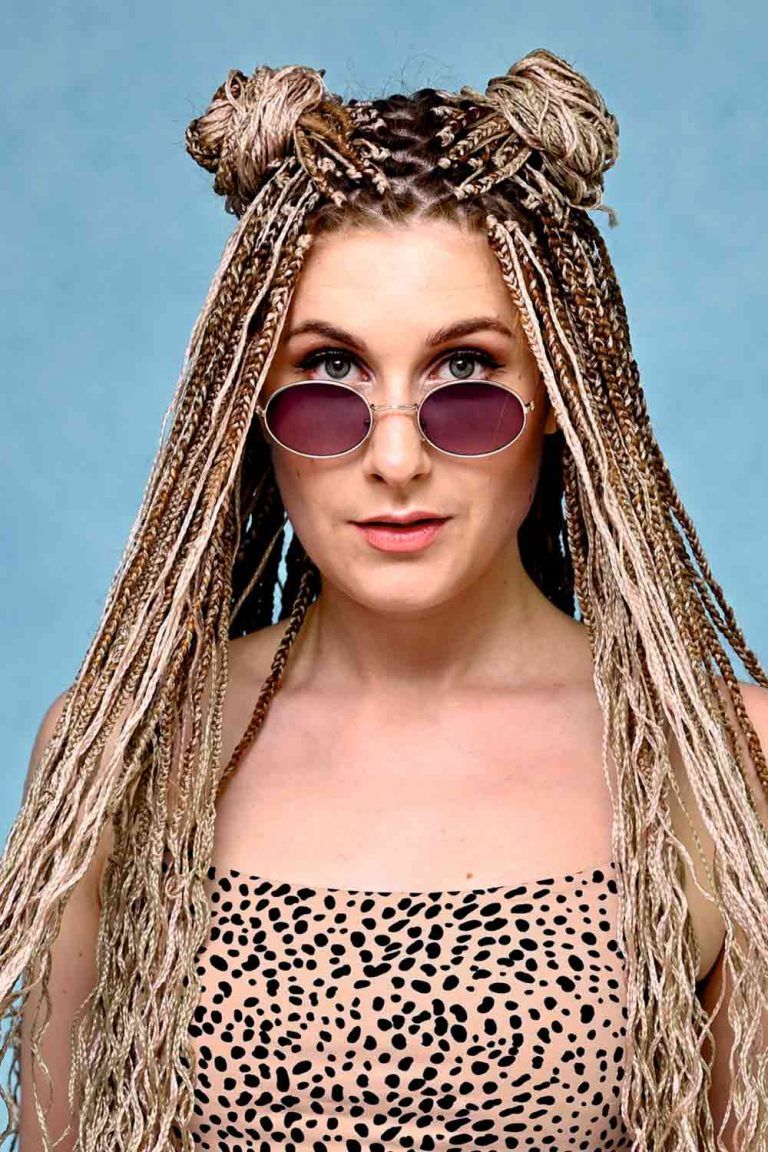 Let's talk about super straightforward micro braids styles. The truth is, the only thing we can tell you about them is that even a simple half-up will look ravishing with such an eye-catching texture.
Voluminous High Bun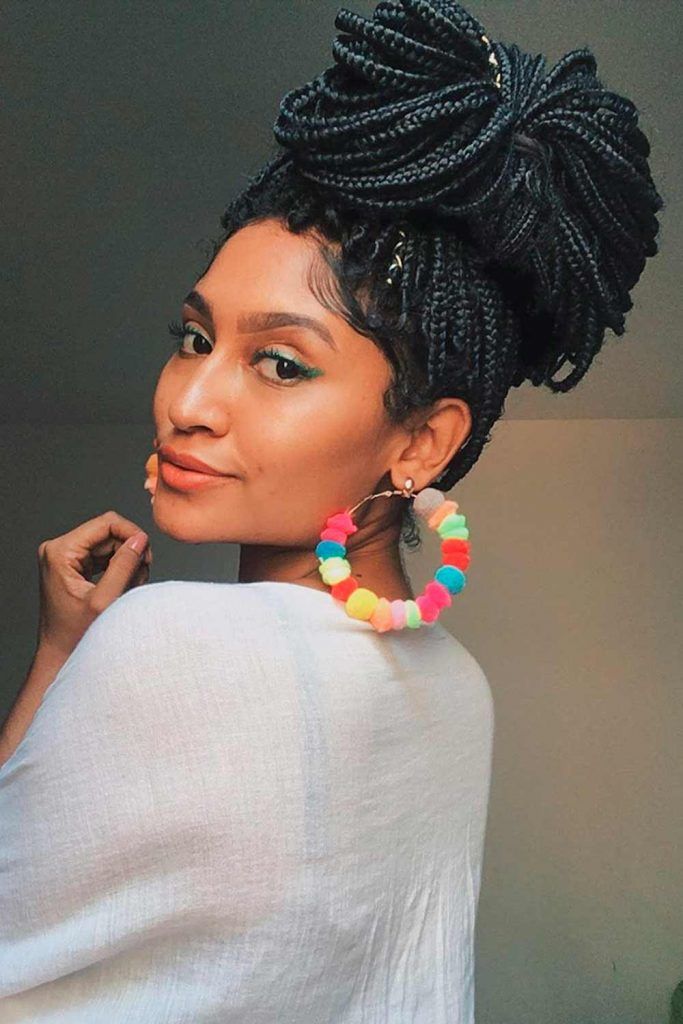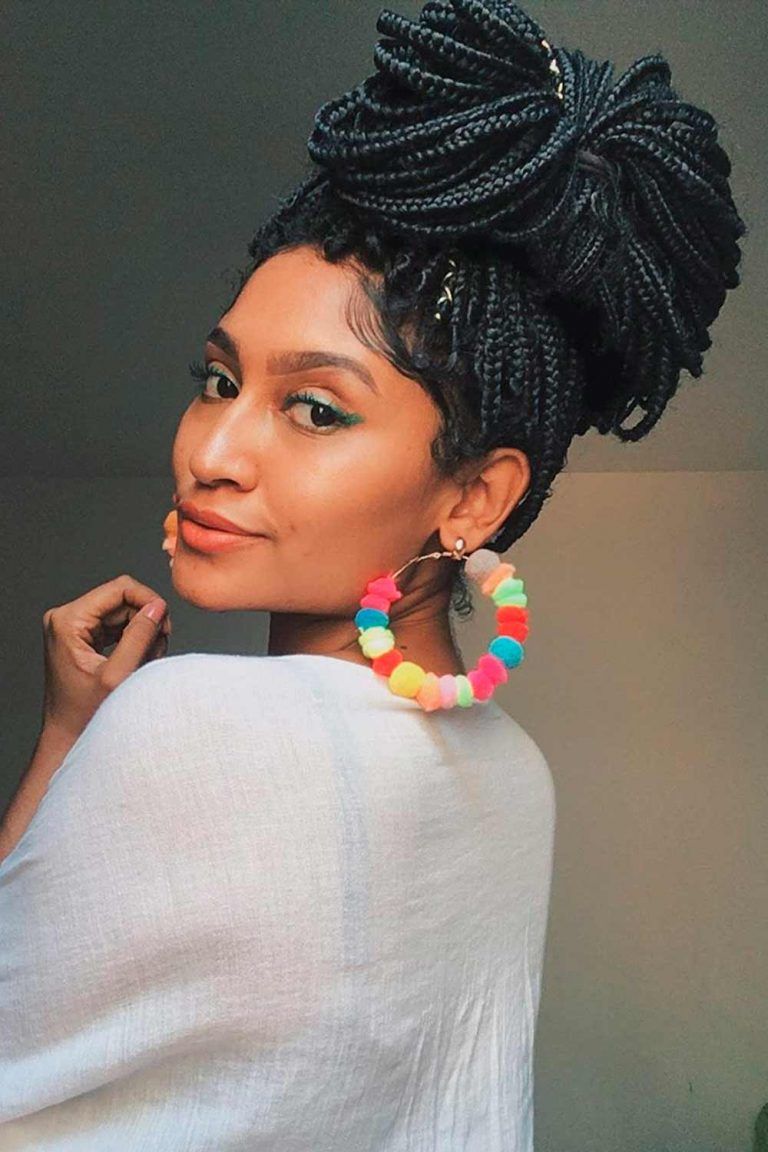 Credit photo: instagram.com/luanapalmier
As for micro braids updo hairstyles, with the help of your imagination, you can make a real masterpiece out of your braided locks. And this tight but voluminous bun is an inspiring example.
High Pony Hairstyle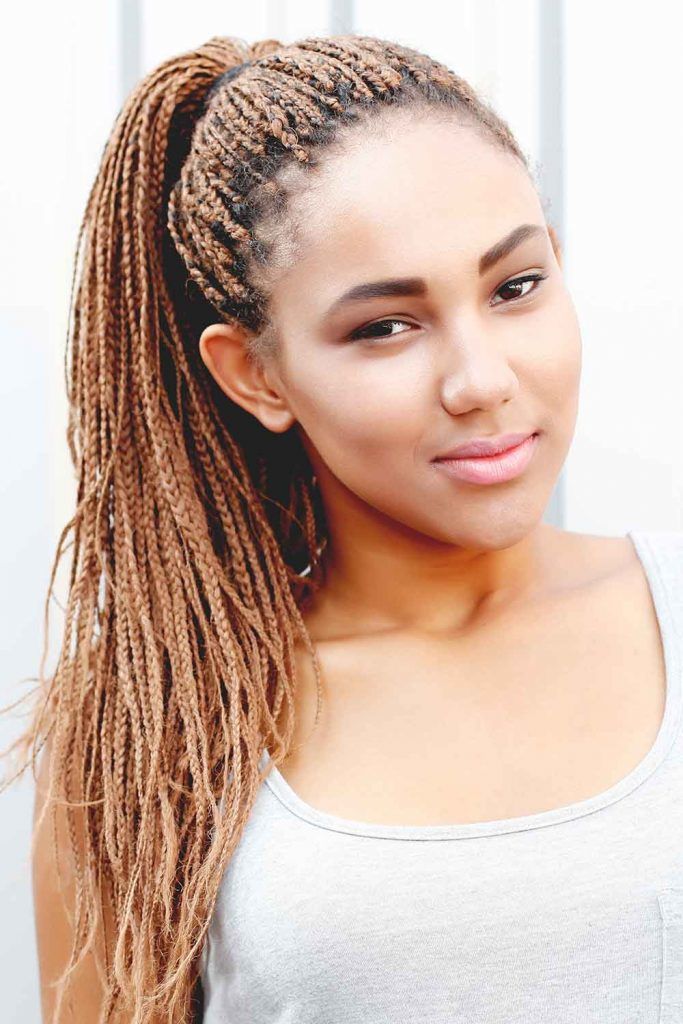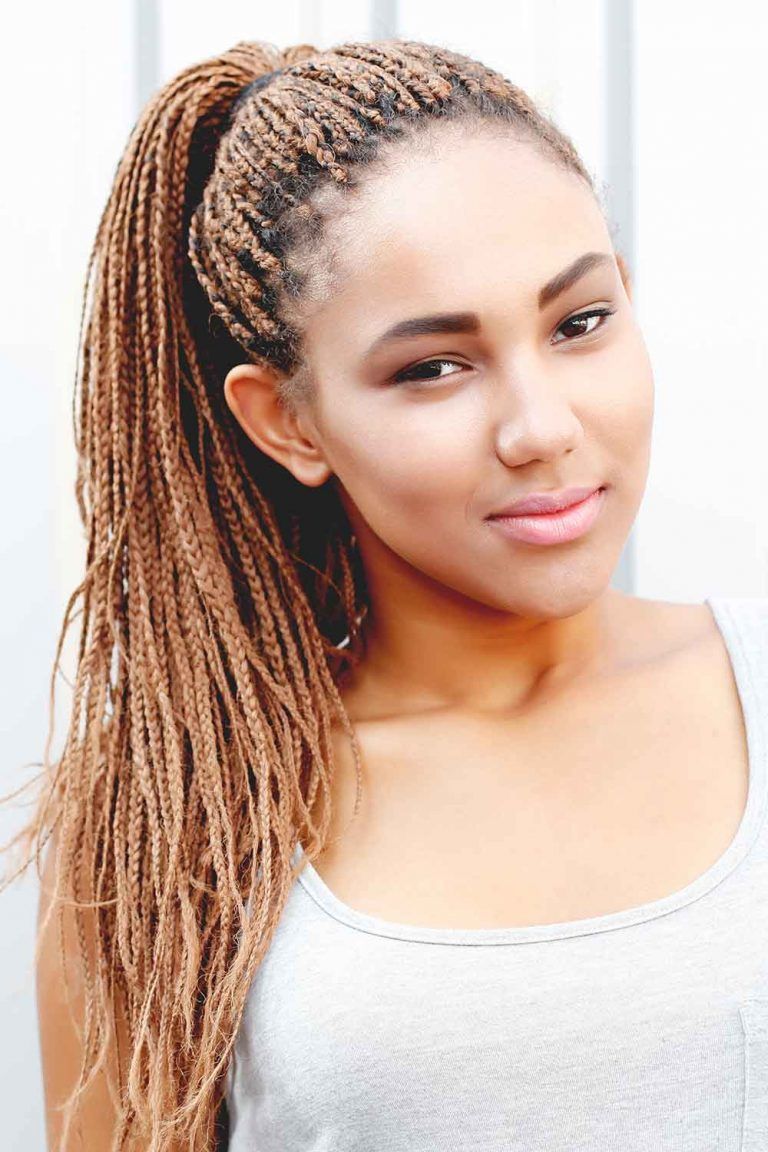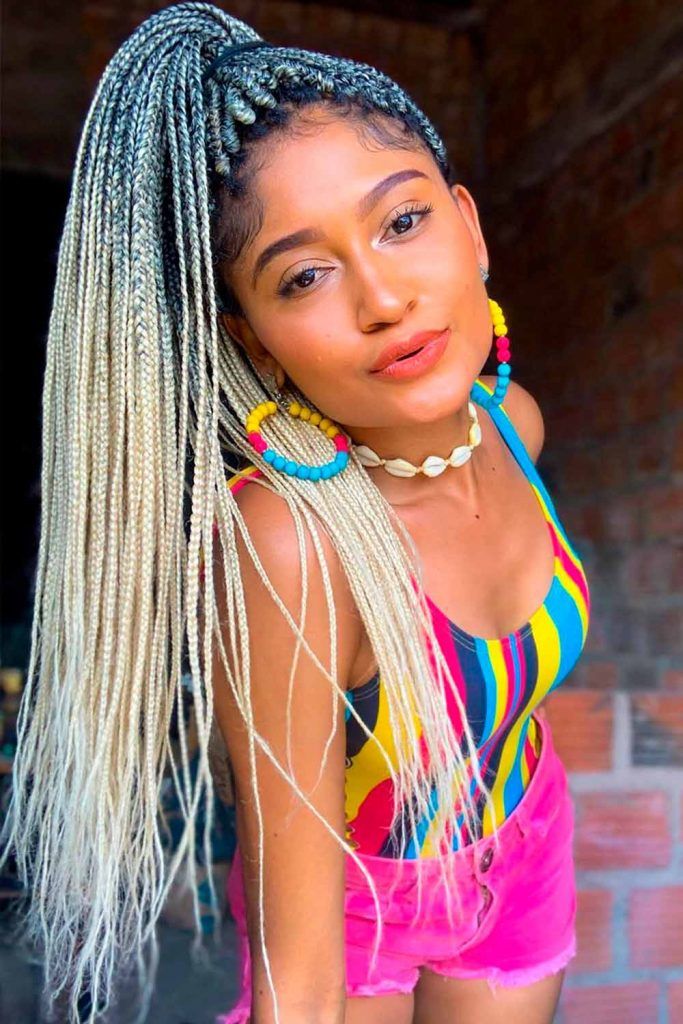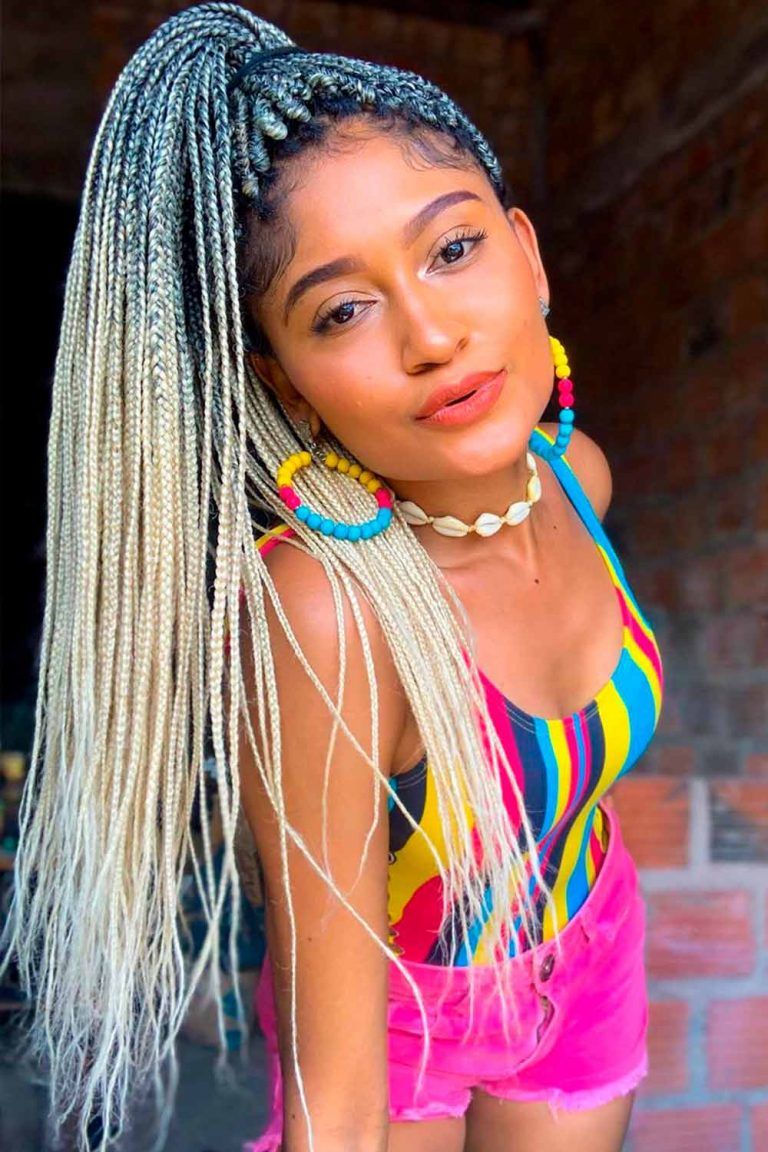 Credit photo: instagram.com/luanapalmier
For those who want to sport long micro braids, the high ponytail hairstyle will be beneficial for two reasons. First: it gives a convenient look for long tresses. Second: it just looks sexy.
Center Parted Braids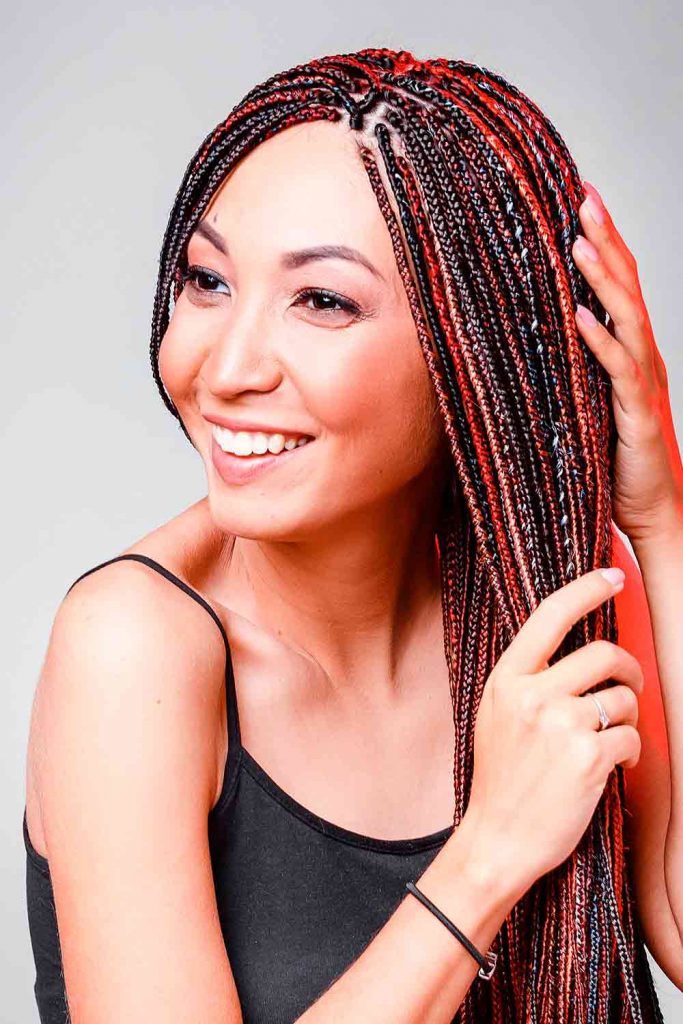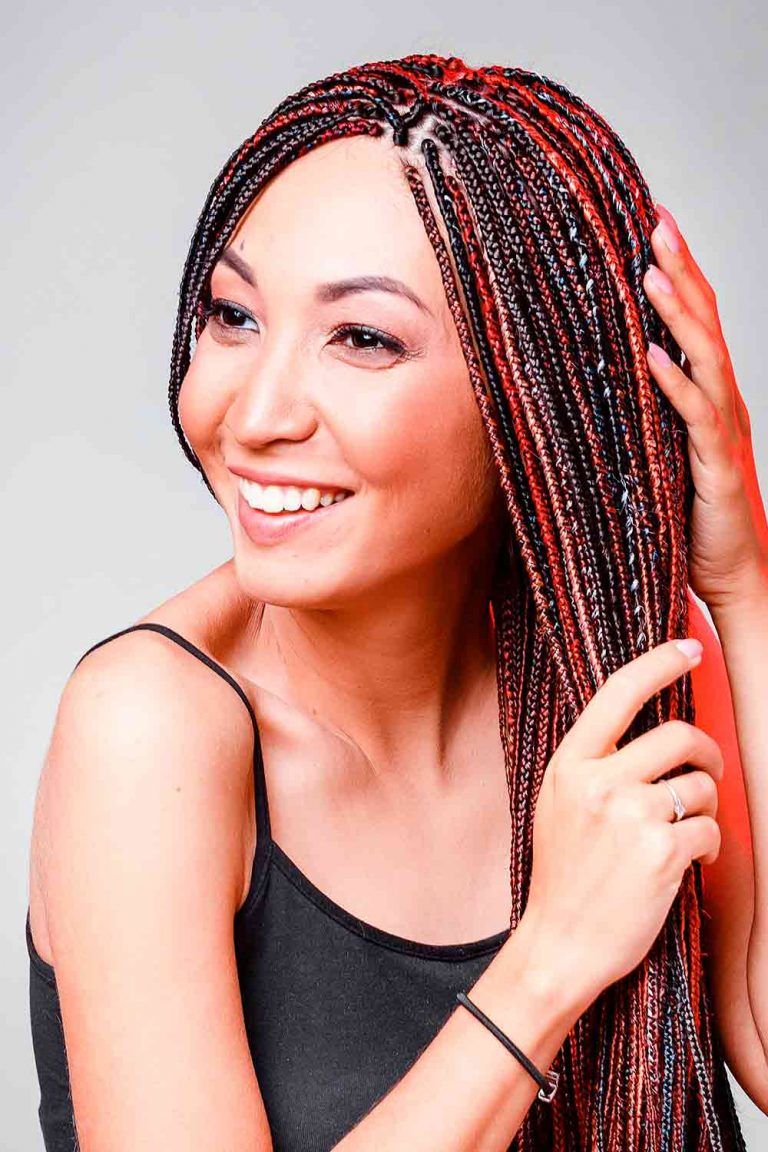 Who says that your micro twist braids can't frame up your face? Once you create a center part and put the braids forward, you will get a trendy, flattering style.
Crown Micro Braids With Curls
These micro braids with curly hair are here to set your creativity into motion. You can diversify your natural texture by braiding just a couple of strands: they can take place wherever you want.
Double Ponytails
Everything awesome always comes in pairs. So meet the simple and cute way to style straight micro braids. Some back-to-school vibes and ethnic beads won't hurt!
Micro Braids Into Double Low Buns
You can also get a minimalistic and significant look for your micro braids. Make the style show off your individuality! These double low buns with two embellished tiny braids know how to keep the look unique.
Half Tied Curls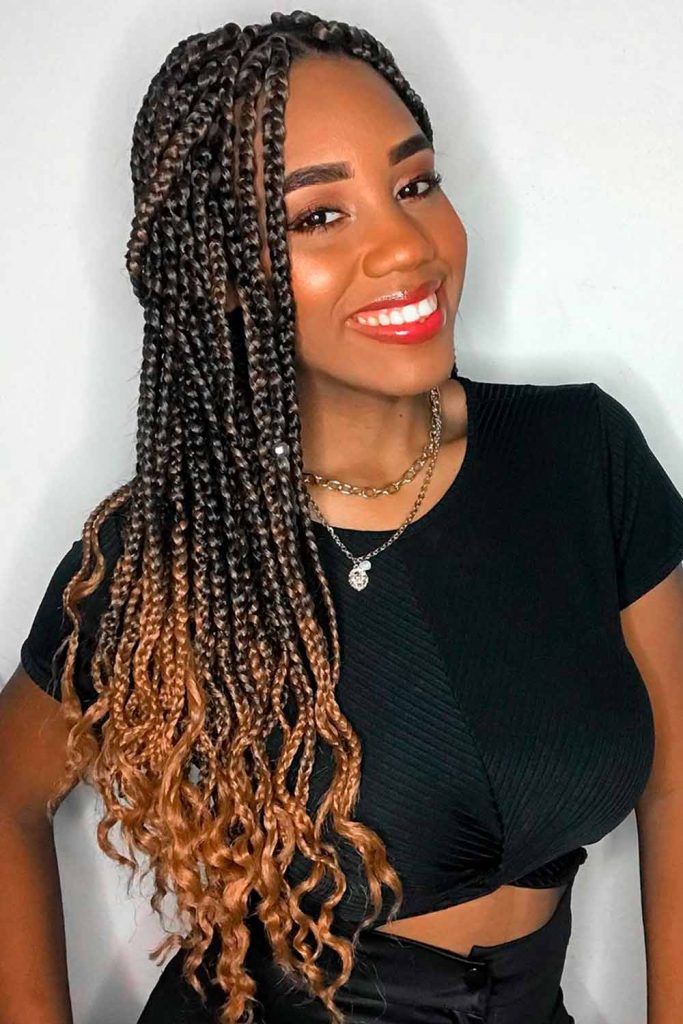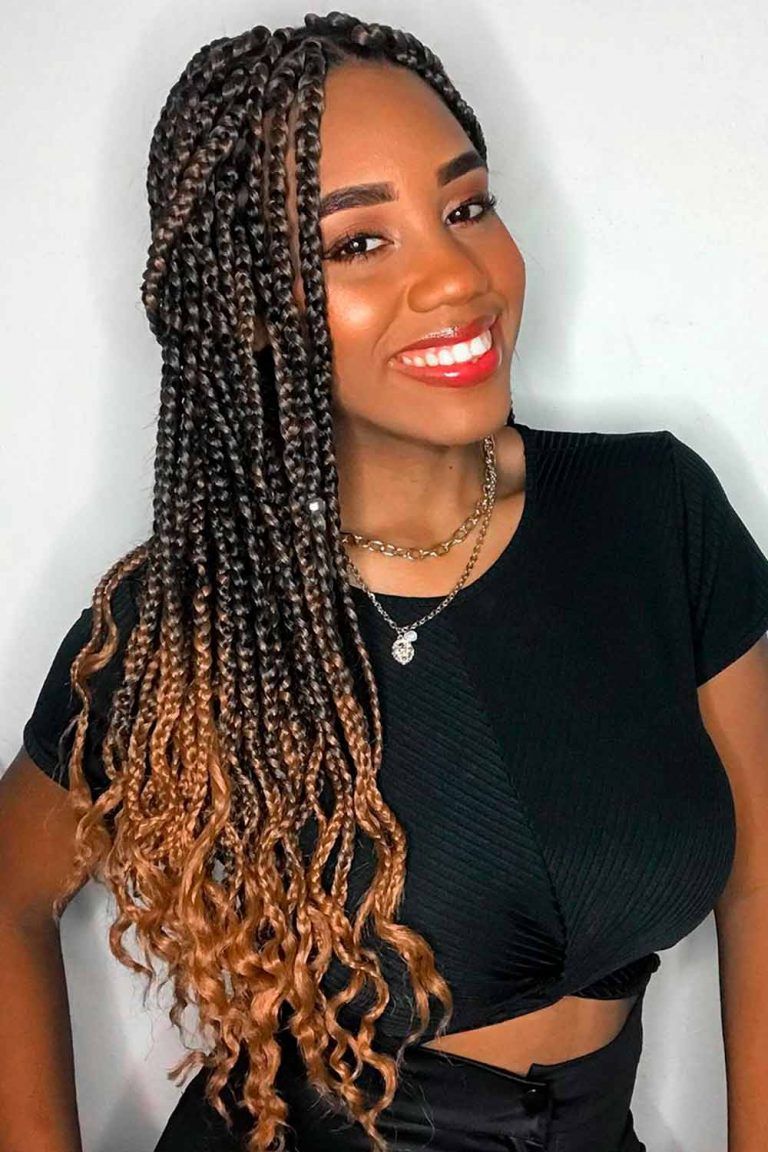 Credit photo: instagram.com/elainne_castro
Another stunning way to experiment with your texture is to braid your hair till the mid-length! In this way, you can get an attention-grabbing, comfy, and flexible hairstyle.
Super Tiny Braids
Nothing gives truly full and voluminous looks better than micro mini braids. Yes, you will need to spend the whole day getting these unbelievably tiny sweeties. Yet, the result is worth it.
Micro Braids Side Updo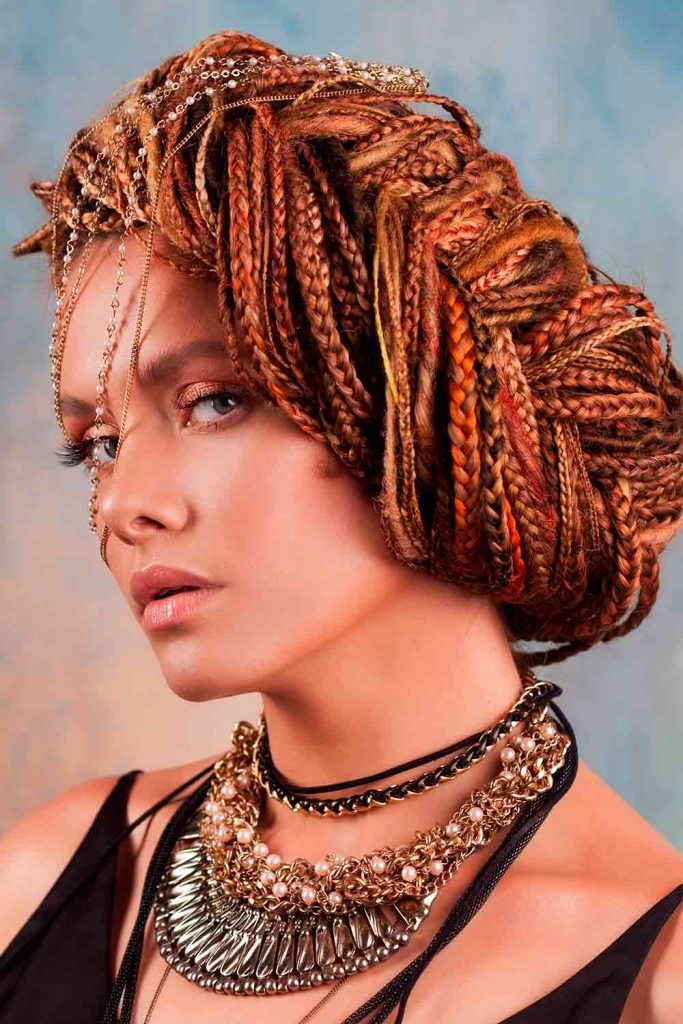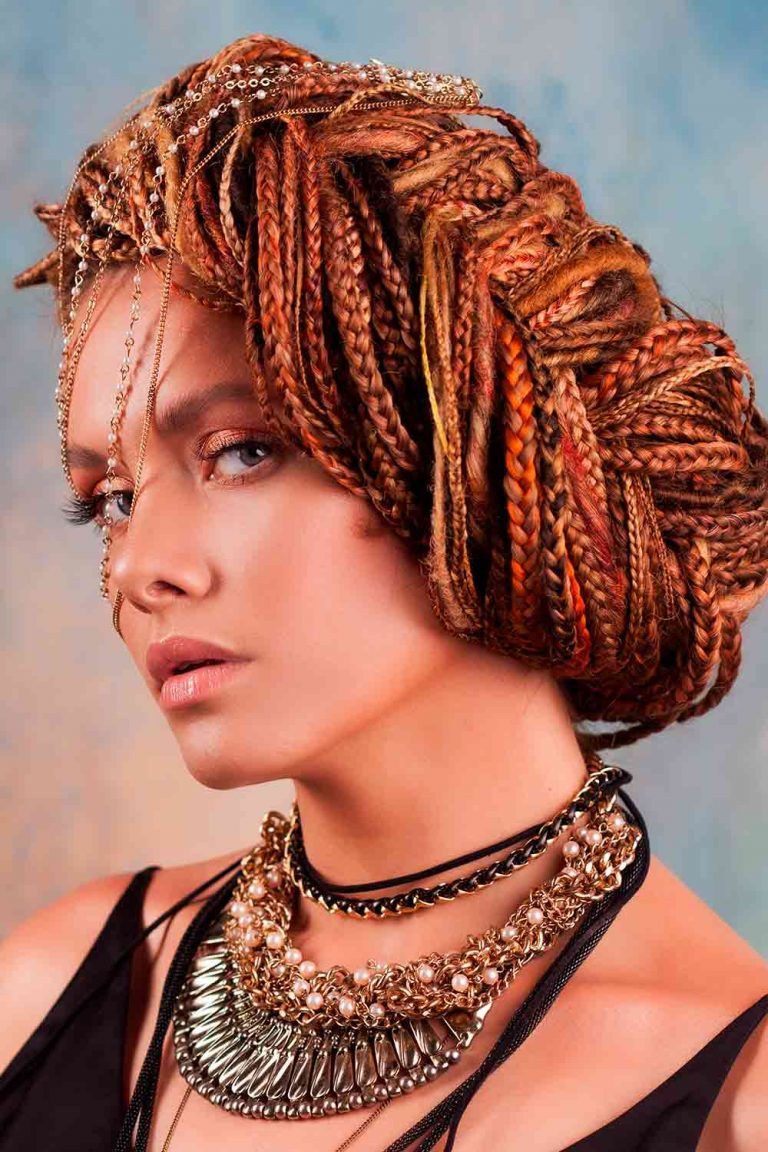 If you want your braids to look festive, a micro braids lace front wig will come in handy. Besides your own hair, you can incorporate some extensions or go for a partial wig just to make your updo fuller and brighter.
Updo Micro Braids With Undercut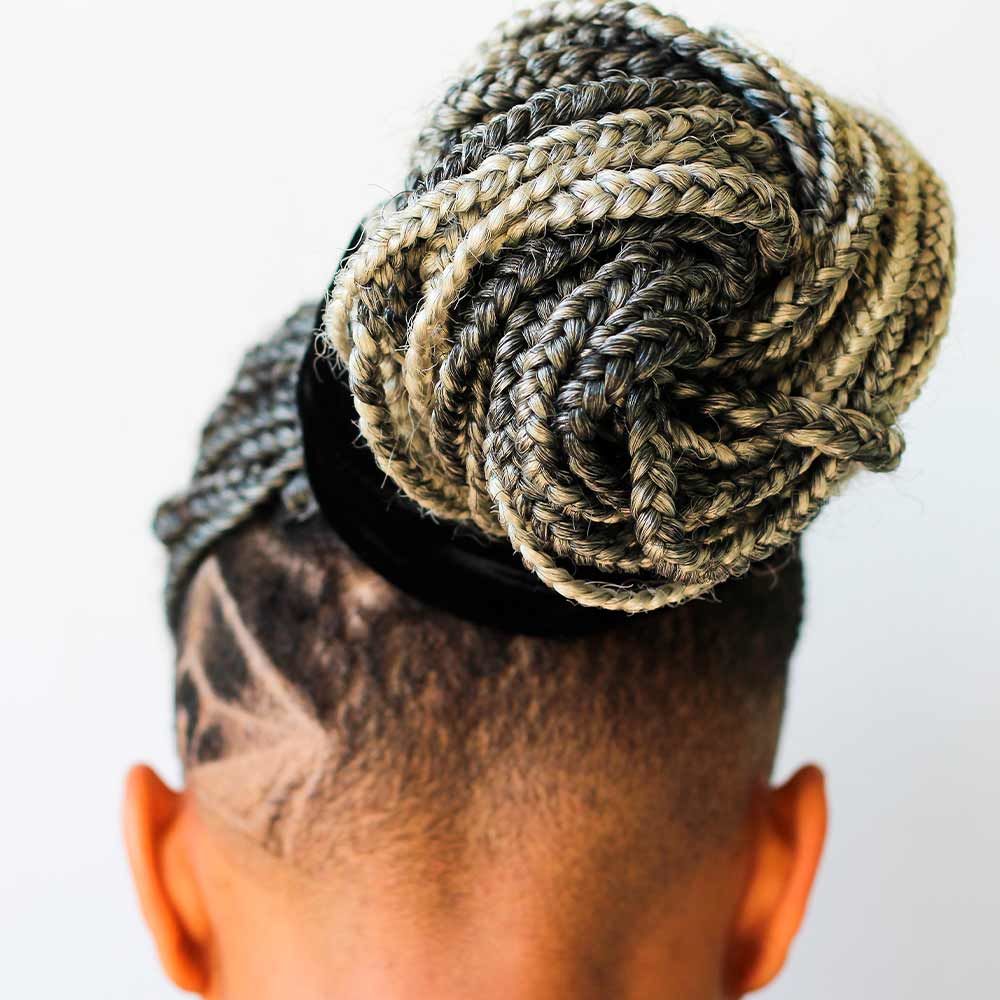 Be it short micro braids or their long version, an undercut will always be a classy finishing touch to it. Just imagine how enviably people will stare at you once you put your locks into a bun!
Tiny Twists Into Low Ponytail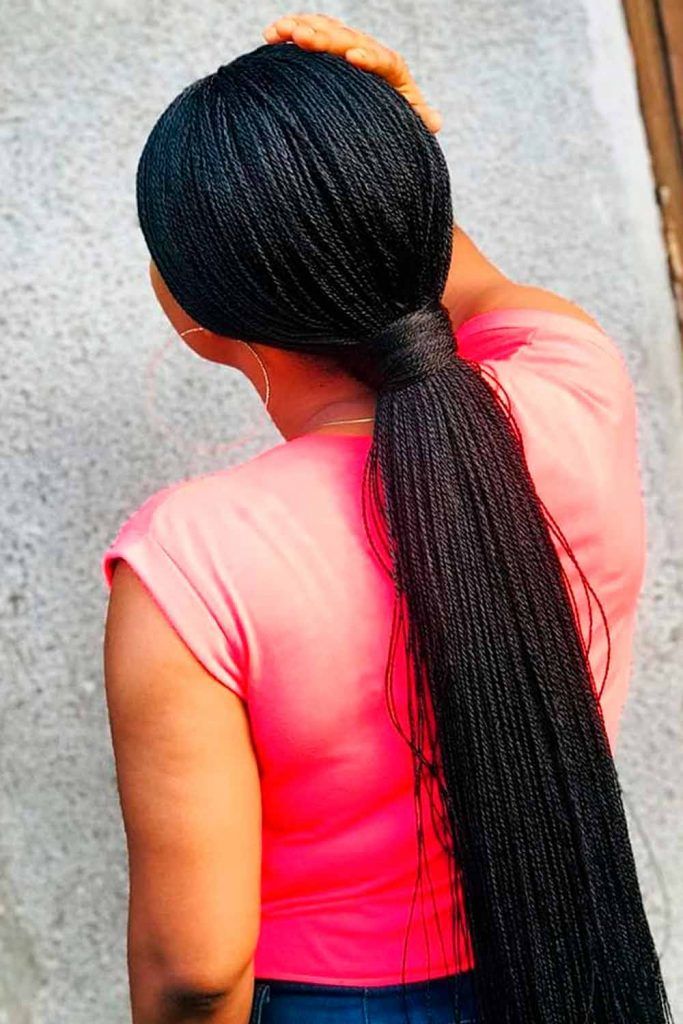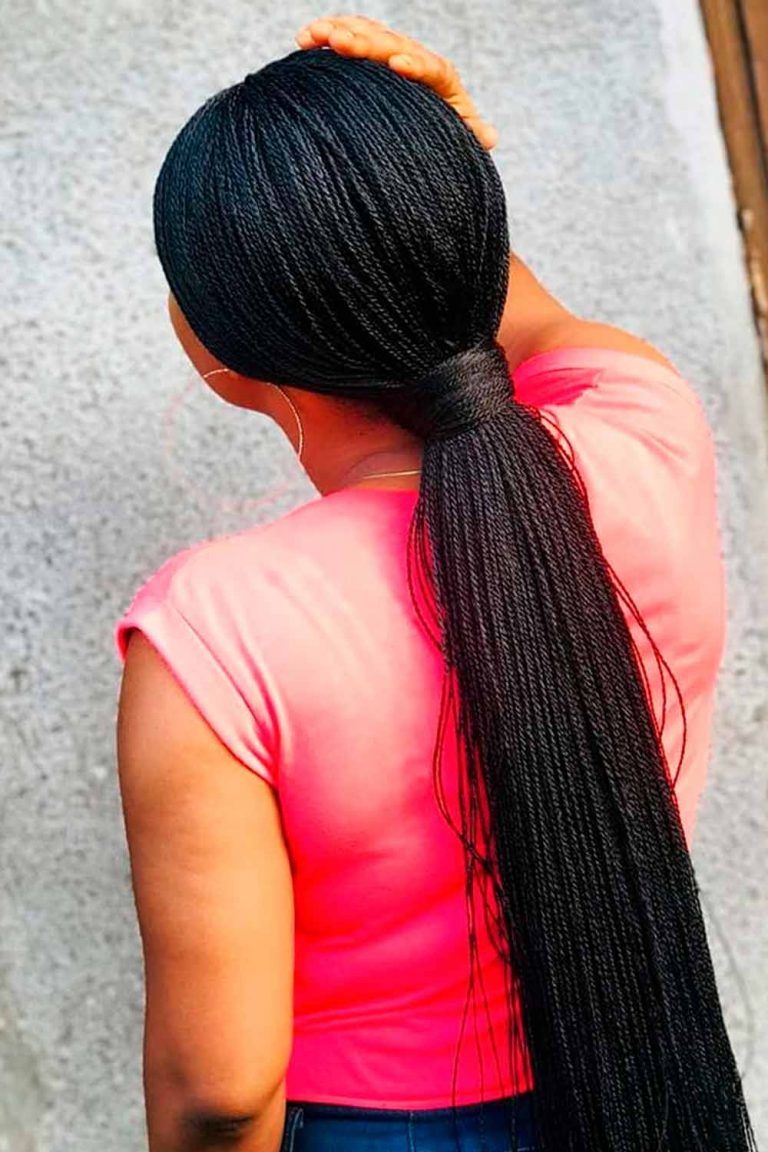 Credit photo: instagram.com/arbie_beaut
Even the good-old low pony will look different once you micro braid your hair. A bit of distinctive and sharp texture is enough to change the image of the common styles!
Tree Braids Style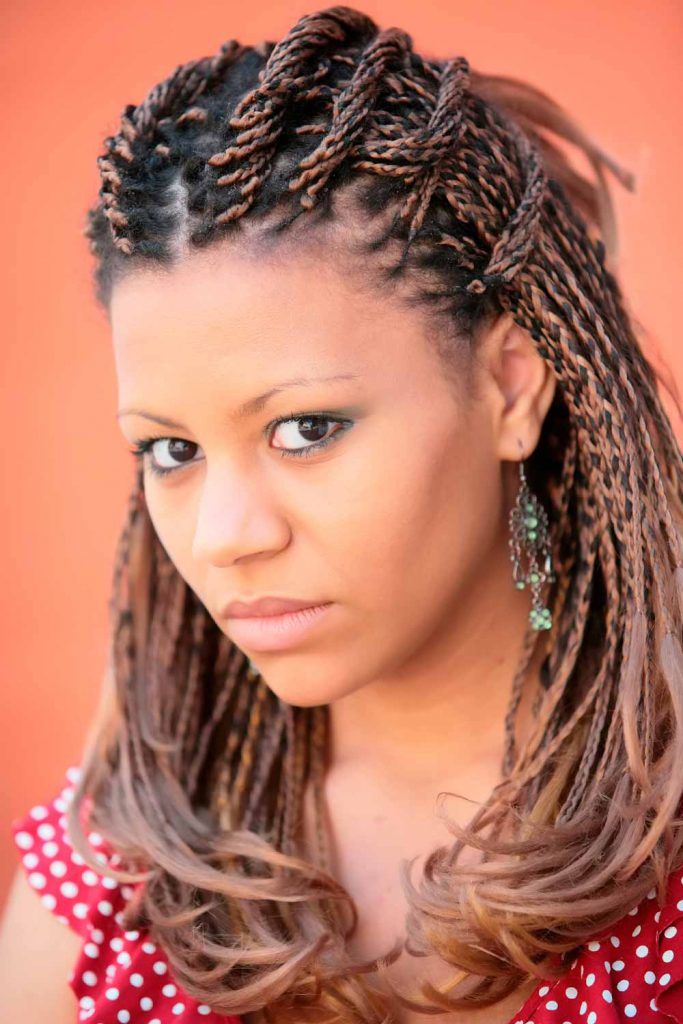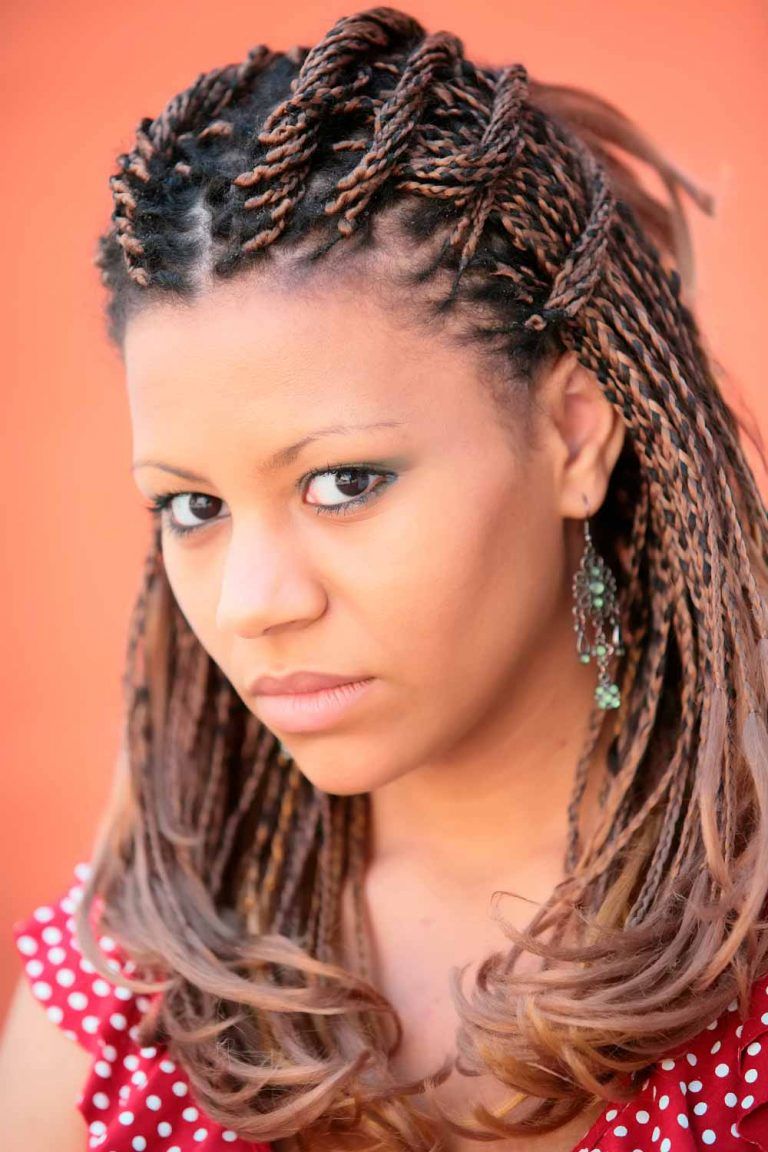 This tree braids hairstyle, where the top portion mixes three different braids is nothing but the creativity in its purest! You can style the loose half in any way you want. Isn't that awesome?
Micro Twist Half-Up Bun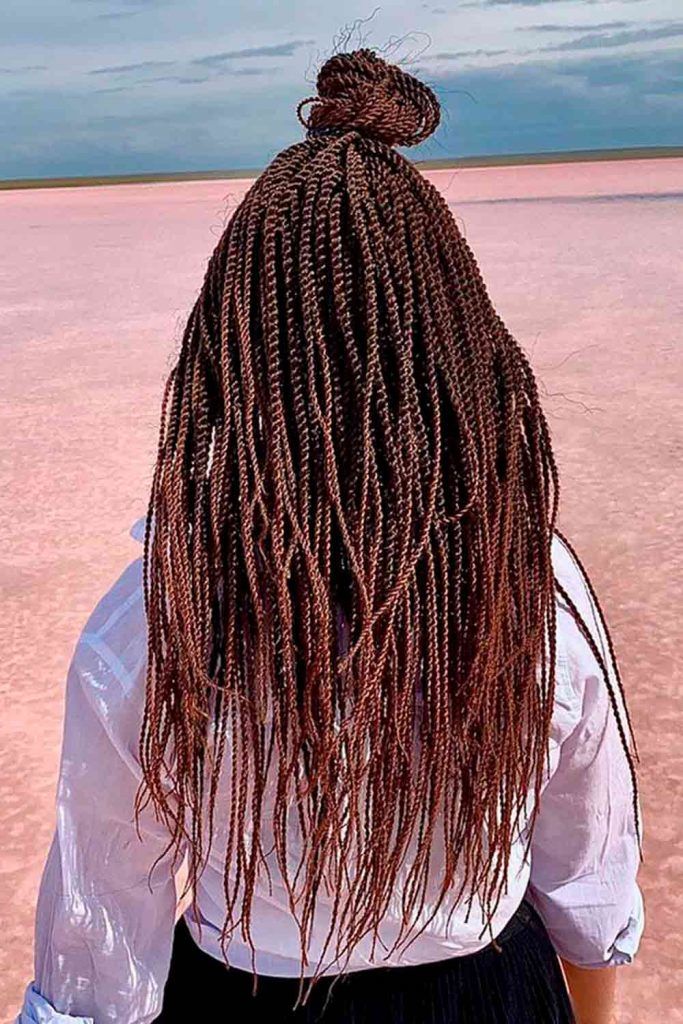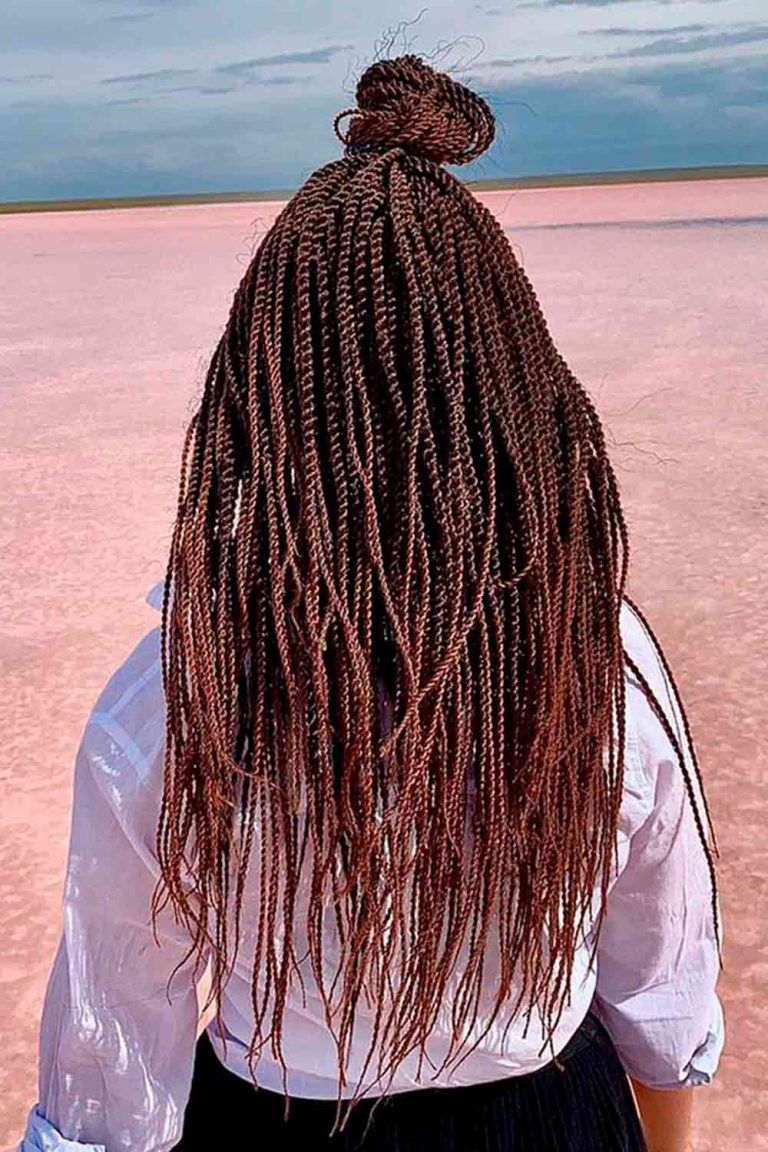 Credit photo: instagram.com/my____niggaa
No, we can't leave you without micro box braids; all girls just love them. If you want to flaunt with a thick and outstanding half-up, don't forget to ask box braids for help.
Micro Braids With A Side Part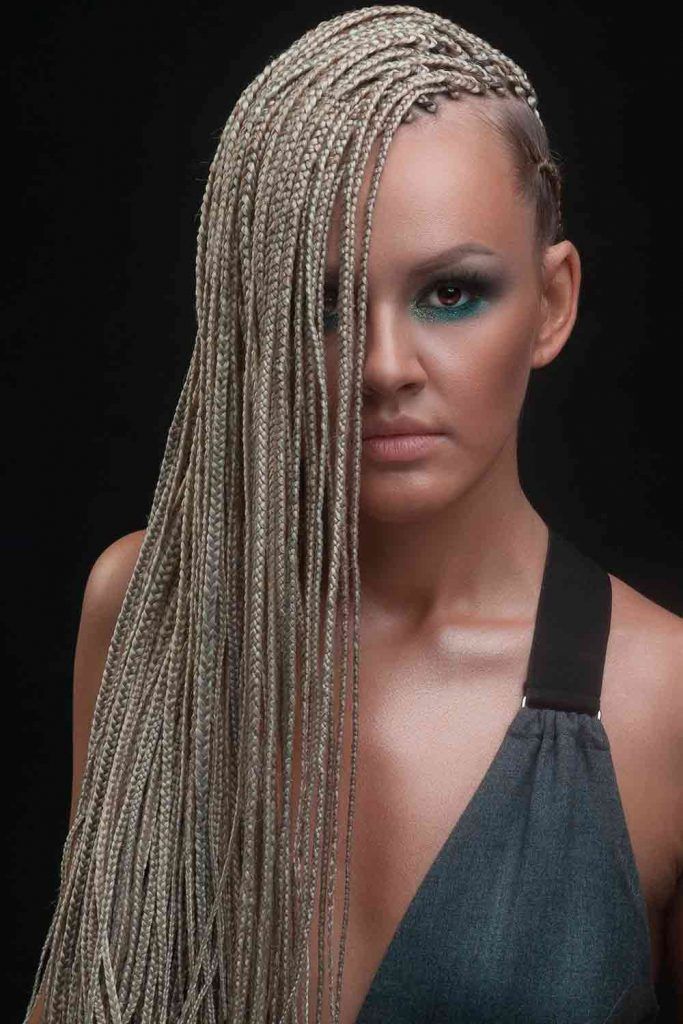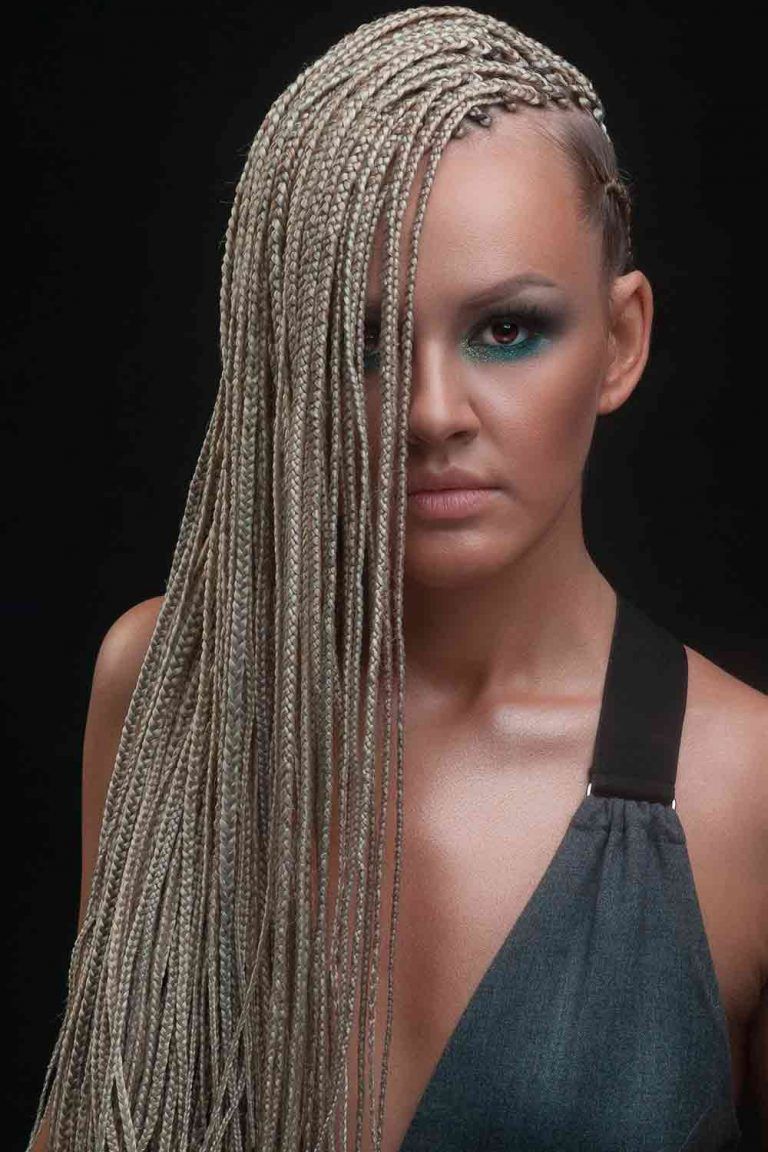 Even though micro braids are very edgy in and of themselves, you can add even more definition to them by opting for a side part. In this way, they will hold the shape much easier and basically won't need any extra styling.
High Updo With A Scarf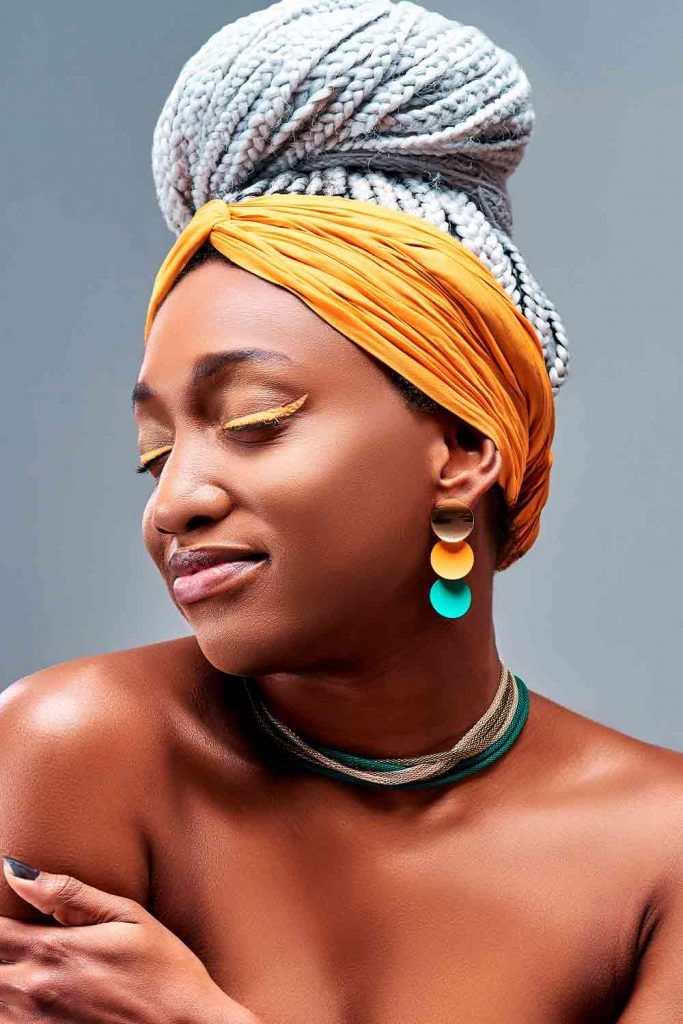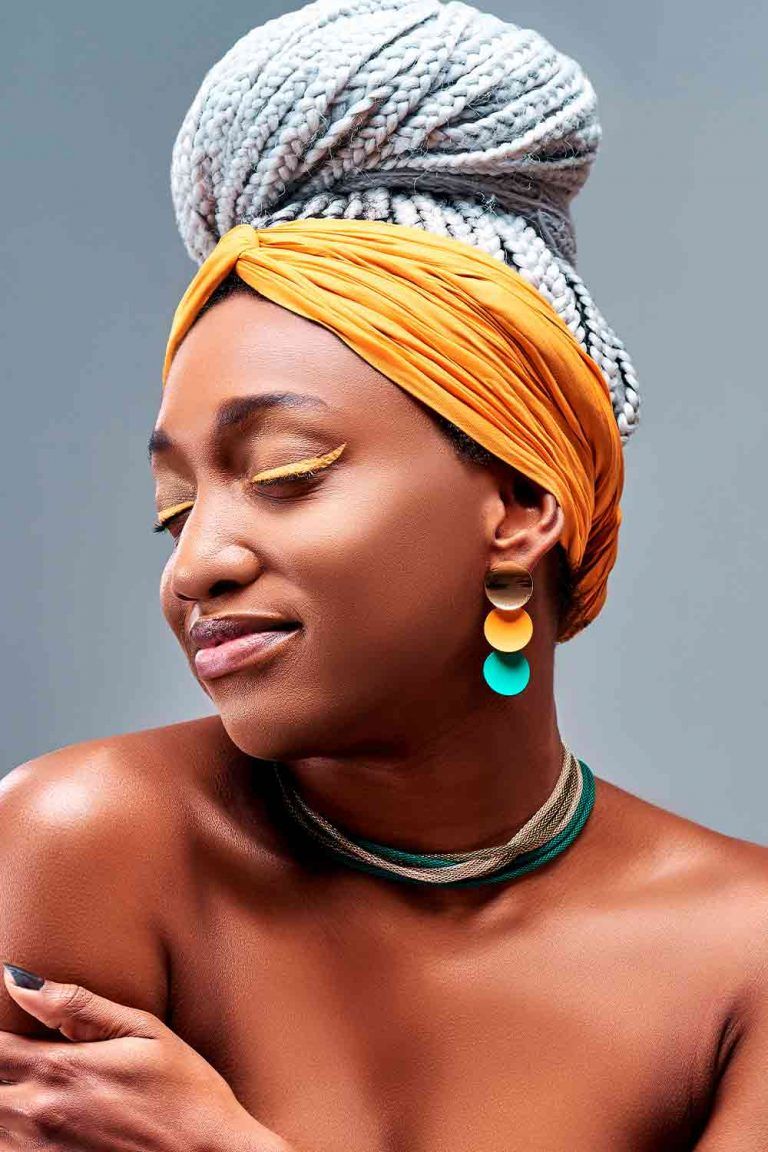 Micro braids look great with different hair accessories, such as a scarf, for example. You can wear them loose and pull the scarf underneath your braids or pack them in a high updo and wrap the scarf around its base.
Low Updo With Accessories
If you're about to attend a formal event or simply want to add a touch of elegance to your style, consider twisting your micro braids in a low updo. It'll help you keep your hair away from your face and bring your femininity to the highest level.
Micro Fulani Braids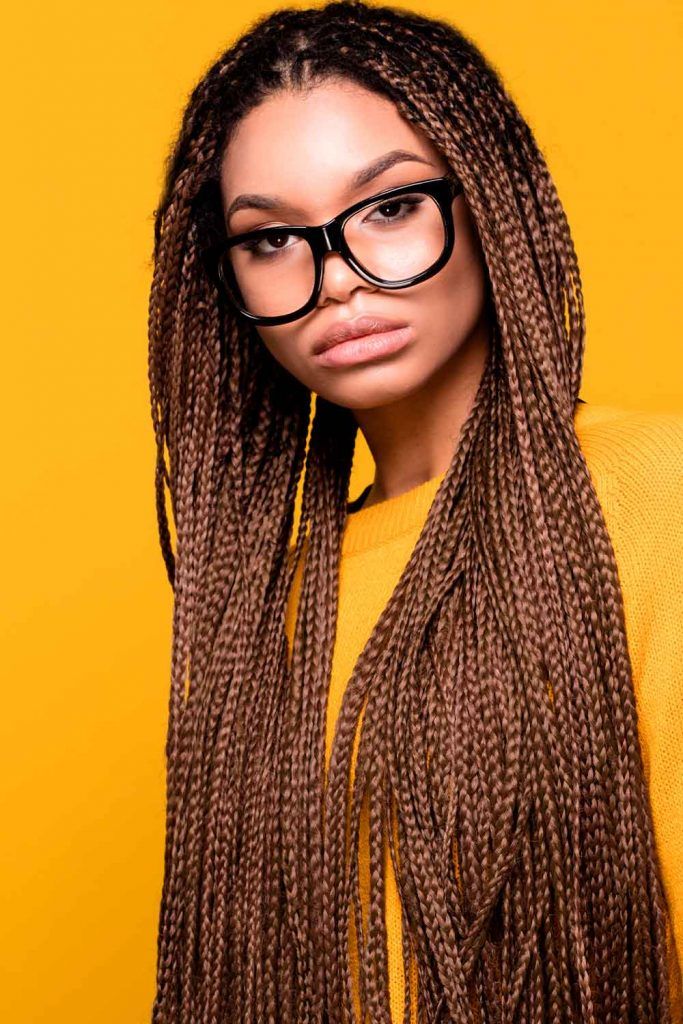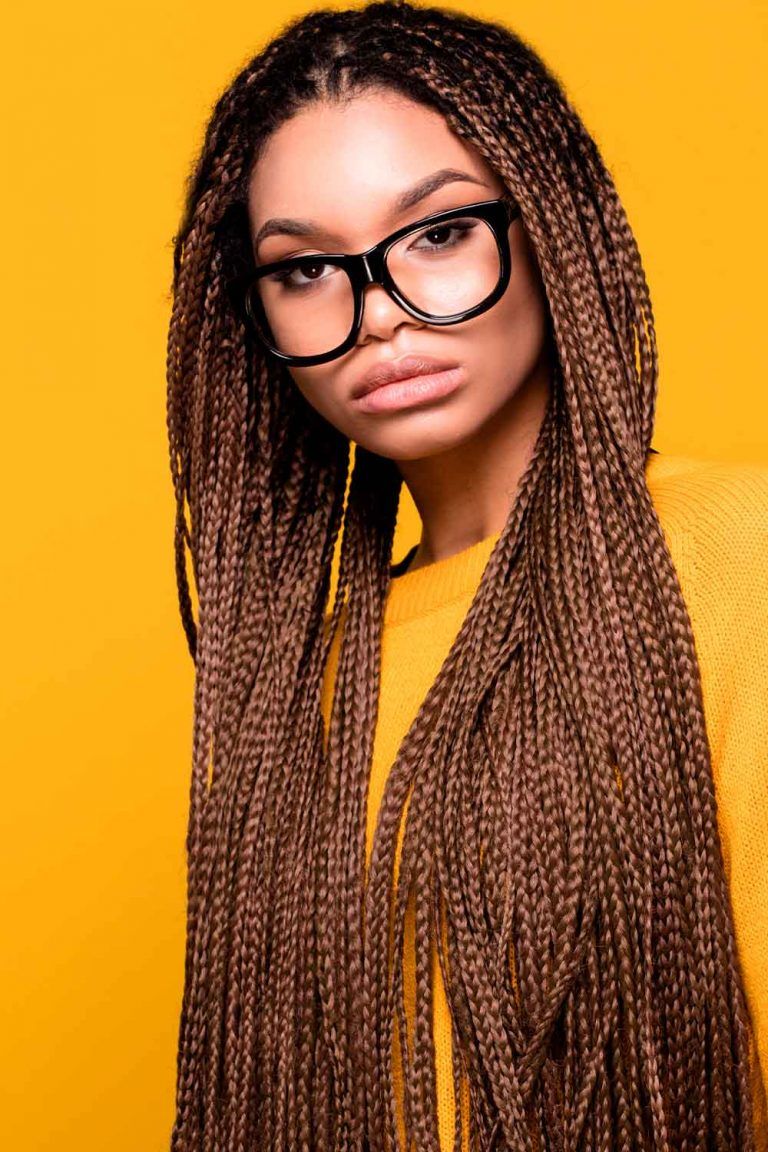 Fulani micro braids will give you everything you might want from a perfect hairstyle: a bold and trendy look, low maintenance and an intricate element of design, which is the pattern the braids create on your head.
Micro Braids With Hearts
Are you a romantic person and want to accentuate it with your hairstyle? Add heart-shaped hair accessories to random braids, which will instantly make your appearance softer and cuter. Highlight your look with off-white strings plaited into your micro braids.
Micro Cornrow Braiding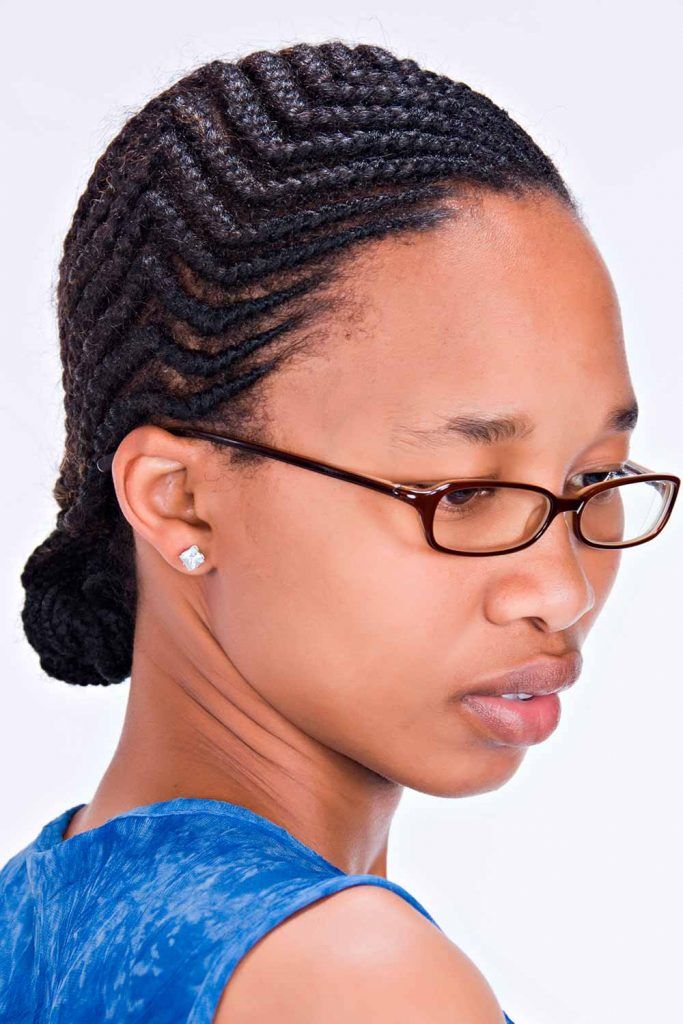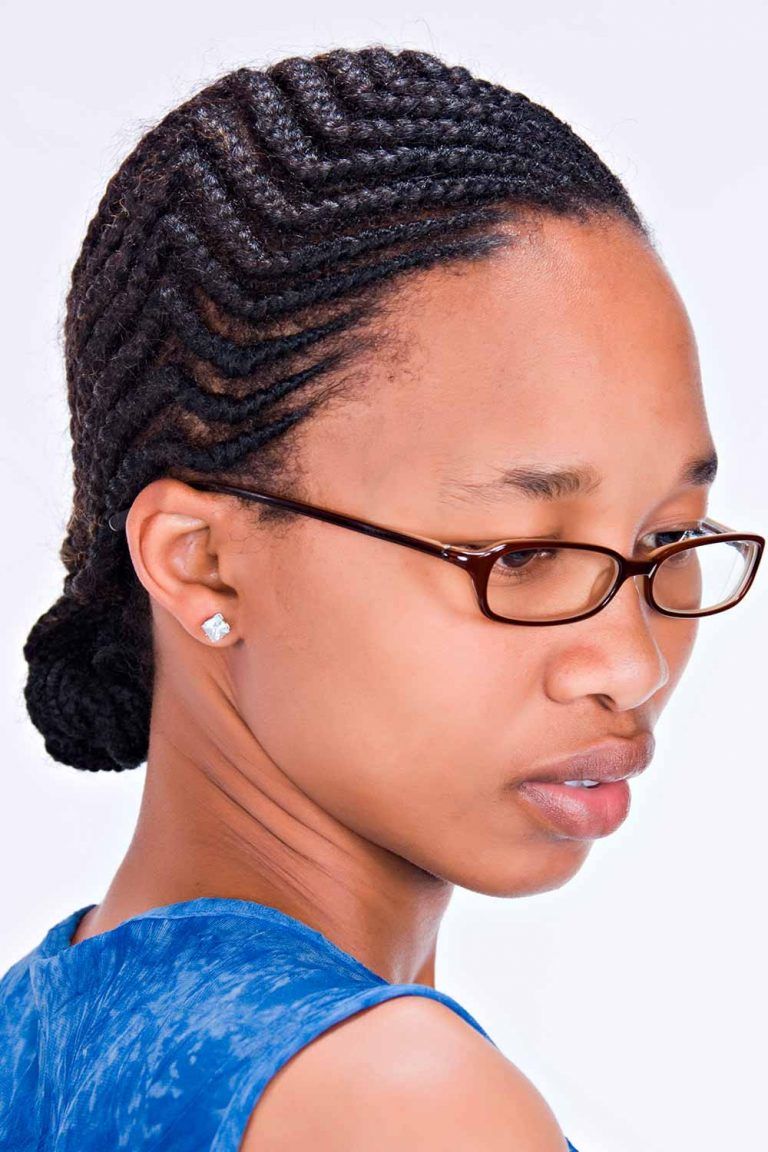 This amazing hairstyle combines two elaborate types of braids – micro and cornrows. Although they're quite different, a skillful hair braider will manage to make a smooth transition from one type to another so that they look like a single whole.
Long Half-Up Twisted Pony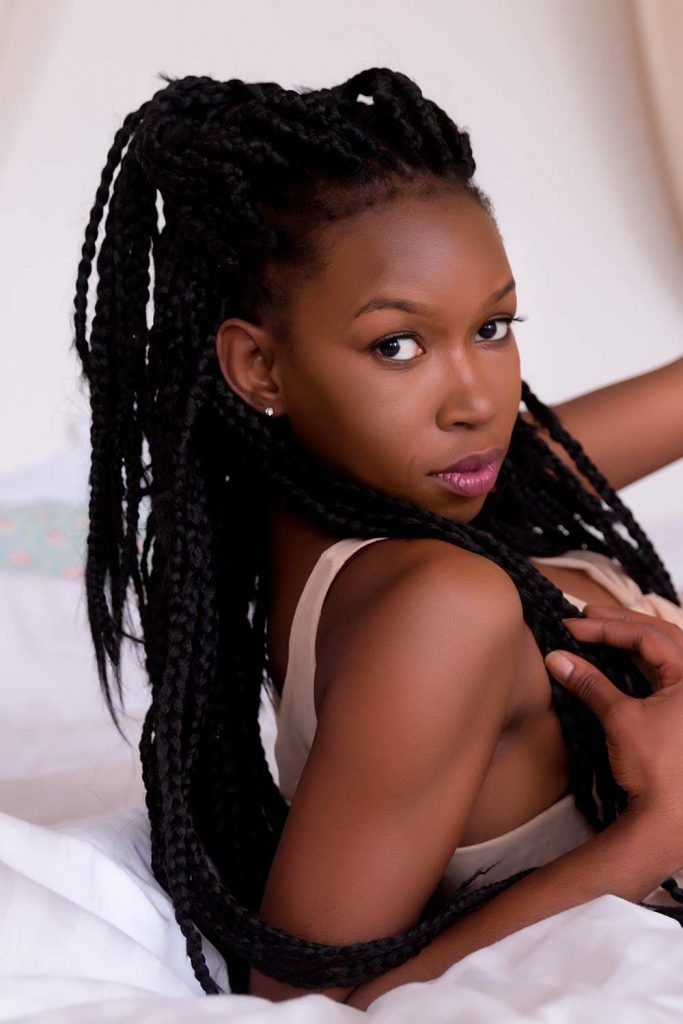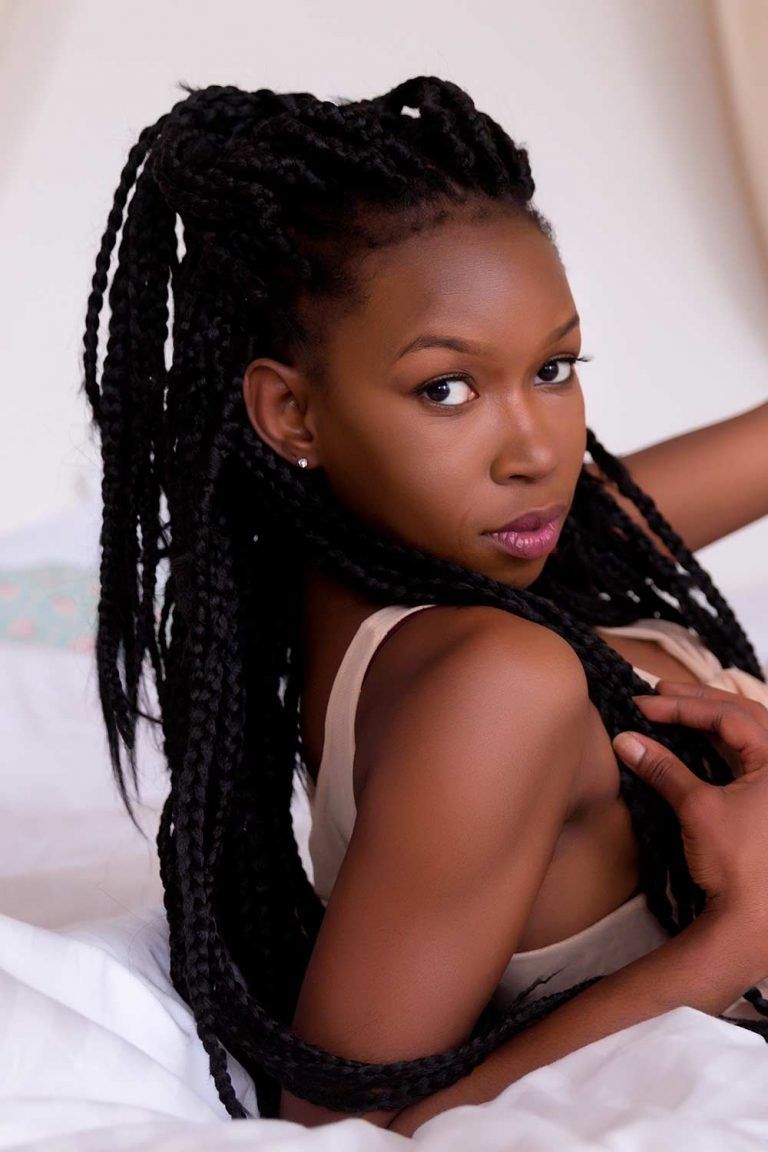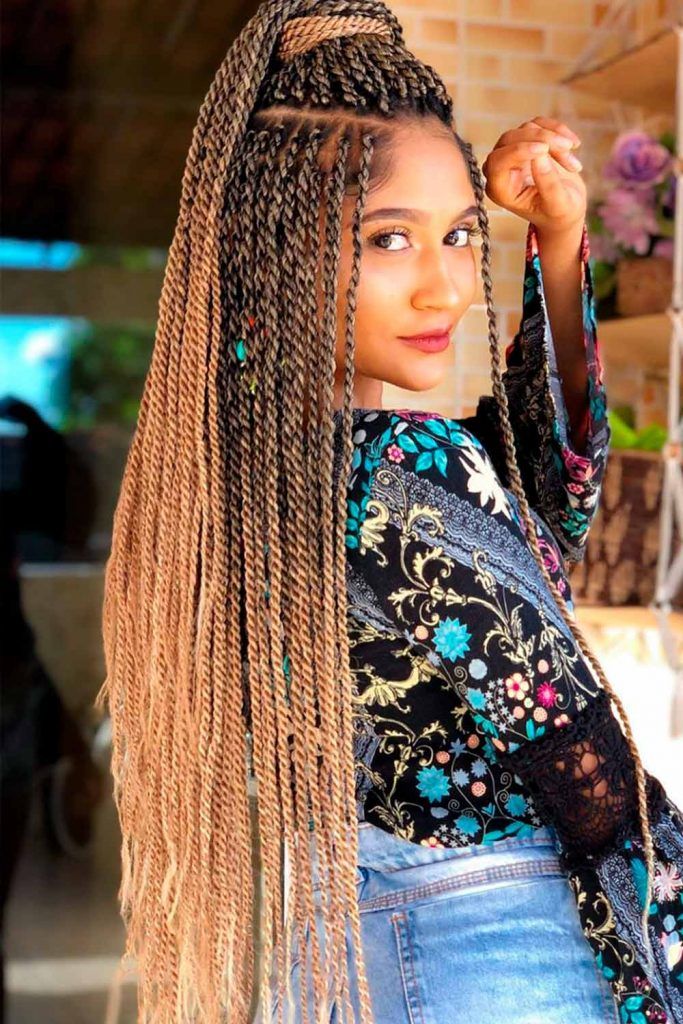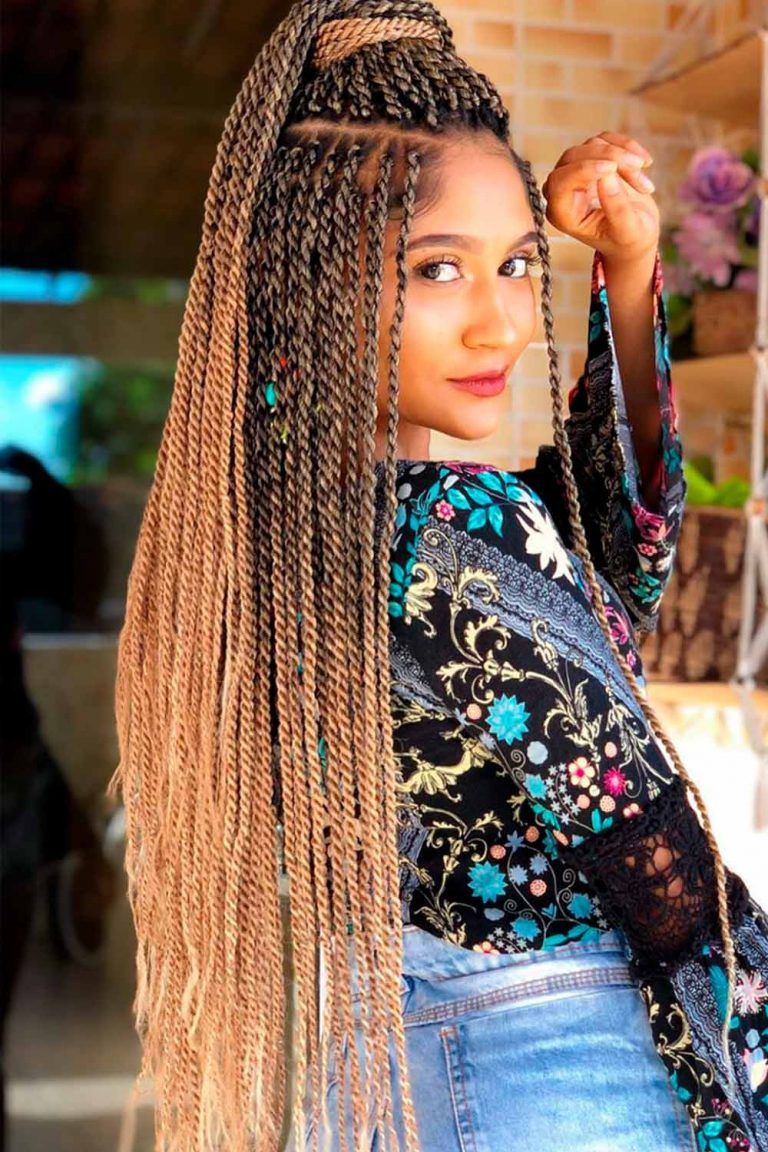 Credit photo: instagram.com/luanapalmier
As it turns out, micro braids can even replace bangs, thus keeping you away from commitment and taking you to the world of endless versatility. This long twisted pony looks radiant not only because of its distinctive texture and contrastive color play; the way they form a face-framing fringe is just sensational! With such an easy hairstyle, you can perfect your daily diva style and give your forehead a little touch of a pleasant frame.
Double Ponytails With Dreadlock
Some women think of dreadlocks as something messy, greasy and simply unfeminine. Well, there are people who wear them this way, but this style is here to tell you an absolutely different story about dreads. And, of course, micro braids are the best storytellers. Two ponytails made of little ombre braids that cascade with their loose ends and blend with well-defined dreads at the front: how do you like this modern take?
High Pony With Curled Ends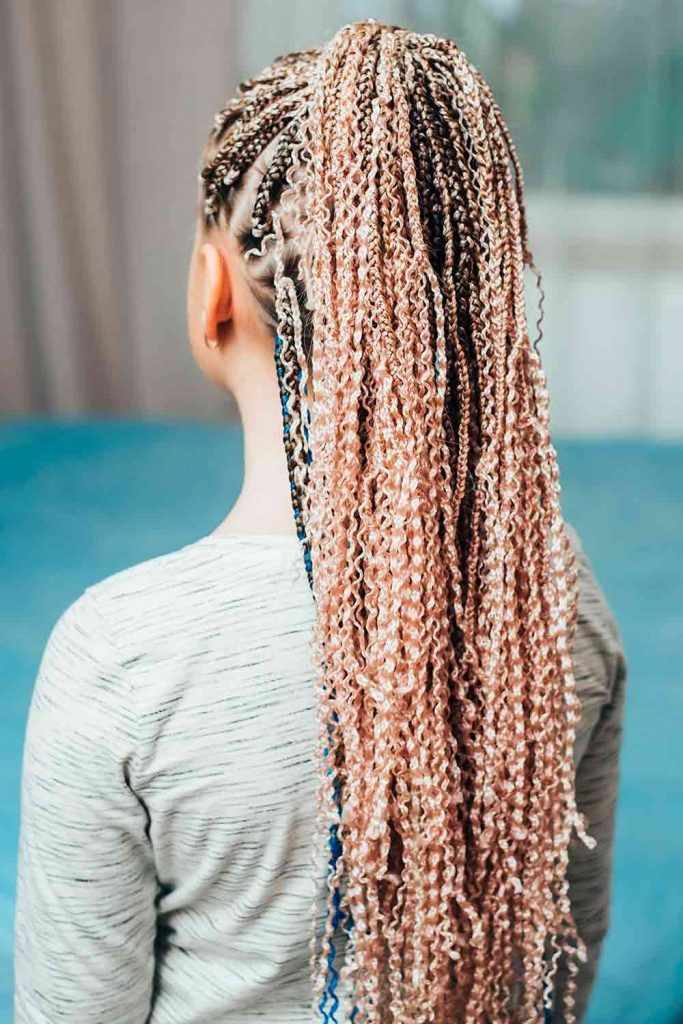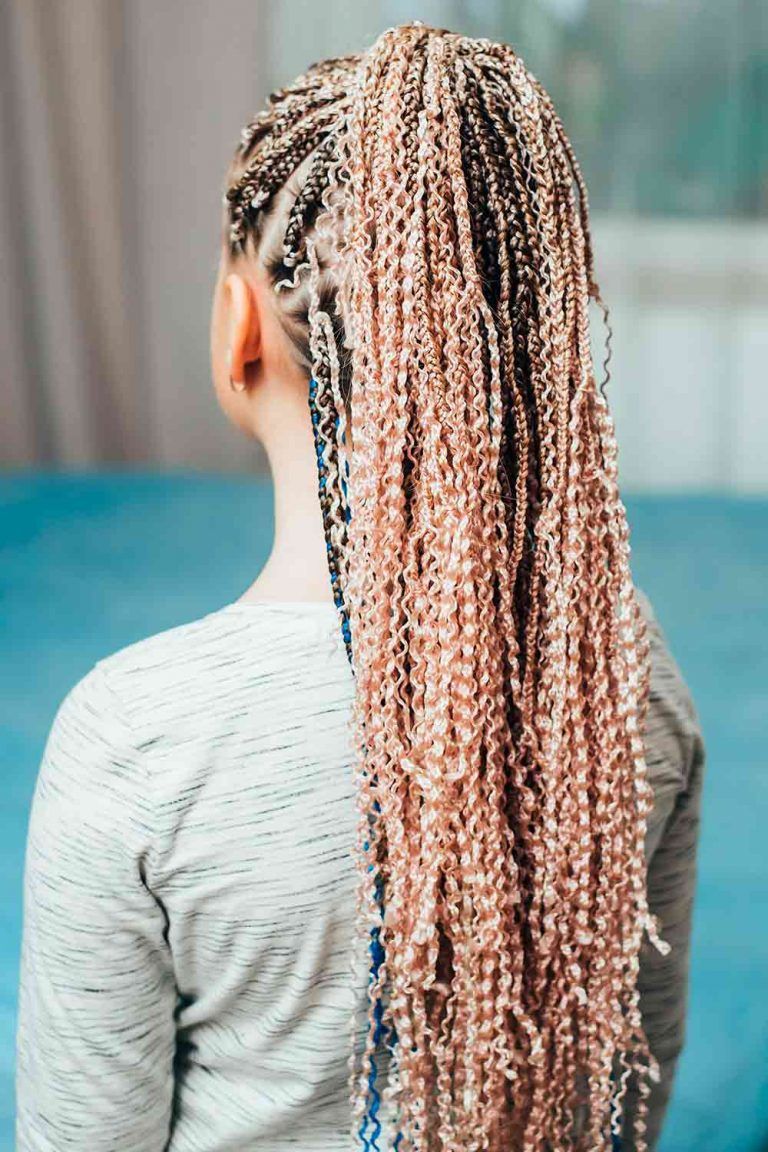 There are lots of natural hair types, and each one has its own pattern of hair texture. Most natural-haired women have thick curly hair that fascinates all people around, stealing hearts, catching eyes, and turning heads. And the major trouble is that they can't rock this texture for too long for it's prone to damage. What if we tell you that you still can embrace your lovely curl pattern while wearing a protective style? Just unbraid the tips of your micro braid like in this fresh pony style and enjoy your naturalness!
Micro Cornrows
Meet the sexiest and simplest version of micro cornrows that only brave ladies can see in the mirror. In fact, you can always play around with extensions, attaching them to your cornroved head. But let's take a moment to appreciate such a daring and seductive style that draws all attention to the beautiful face. Just imagine: no countless touch-ups; only your super attractive makeup.
Messy Low Twist
Wondering how to achieve your favorite messy look when you rock a perfectly defined and well-shaped hairstyle? All you need is to ask your braided for the tiniest, the thinnest braids she can do. Once you turn your natural mane into thousands of thin braids that look like regular strands, you can pull your twisted updos and let those cuties do their own thing.
High Twist With Side Part
To create a flirty silhouette for your simple twist or bun, try styling it with a side part. Just sweep one of the sides to make the parting visible and then twist your hair as you usually do it. Such a styling twist will make the body of your hairdo more balanced, making it suitable for any occasions and outfits possible.
The pictures of micro braids you've seen today are only the beginning: you can't even imagine how many styles you can pull off with these cuties. Keep in mind the basics, choose the look you want to rock, and turn your hair into a braided piece of art!
FAQ: Micro Braids
What kind of hair do you need for micro braids?
A 100% human hair is the greatest hair for micro braids. There are several companies that claim to use human hair, but the reality is that they aren't. Human hair for micro braids is available in the same high-quality hair that is used for weaving.
How long do micro braids last?
Micro braids can be left in your hair for one day to nine weeks, depending on how well you maintain them, because the better the care, the longer they will live. Hair experts from California don't recommend leaving micro braids in for more than nine weeks without first consulting with your stylist.
Do micro braids hurt?
Because a tight braiding might cause balding, the micro braids should not be too painful. So, just ask your stylist to braid your hair gently. Even before you start getting your braids done, you need to have adequate extensions for your hair.
Was this article helpful?