By:

Glaminati Media

| Updated:

05/09/2019
Fulani Braids Are The Hottest Protective Trend Of Now!
Most teens would probably associate Fulani braids with pop icons from the era of MTV blowout. But, in fact, the hairstyle is a part of cultural heritage of Fulani people – a Muslim group from West Africa. Well, we can't blame them for the misconception of Fulani braids origin, as this ethnic style has spread its popularity all over the globe, giving natural hair movement another braided trend.
It just so happens that this type of braided hairstyles has become the most requested amongst women of color, who, in their turn, have created lots of stunning Fulani variations. Today you are going to find out why the once popular crochet braids are taking a backseat: see the latest ethnic hairstyles!
What Are Fulani Braids?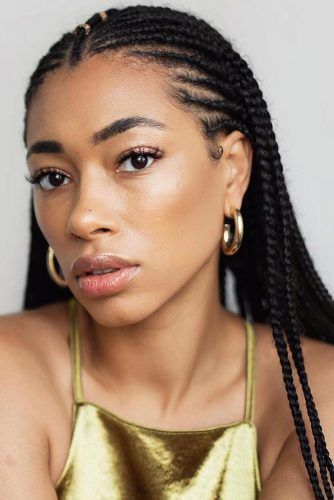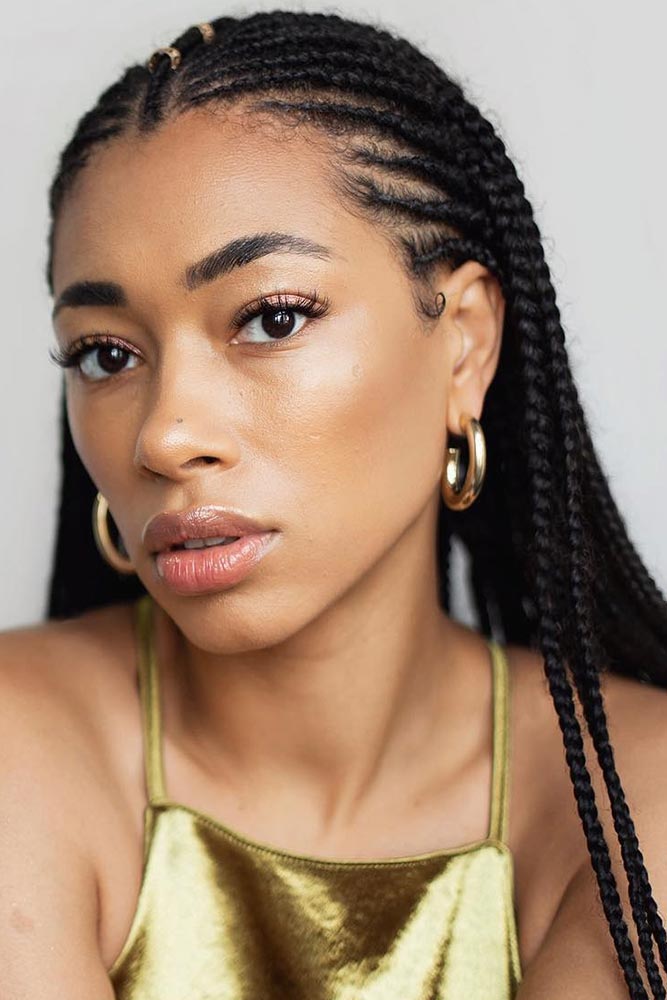 "What are Fulani braids and how do they differ from other protective hairstyles?" you may ask. Well, the pattern of the style is its distinctive feature. If you see that a braided style has a cornrow that stretches from the front to the back, moving down the center, you can be sure it's one of Fulani braids styles. Beads and ethnic accessories are another prominent characteristics. Also, the classic Fulani pattern often features a couple of side cornrow braids that are braided from back to front and a wrapped braid that goes along the head.
"How long do Fulani braids last?" is the common question among those who are about to rock the style. Since it's a protective style, you can wear it for 3-4 weeks. Your braids can turn into many different hairstyles: bigger braids, updos, half-ups. And your task is to moisturize your hair and scalp regularly so that each style is well-groomed.
---
Click NEXT below to browse the gallery!
---