No wonder that the good-old perm is making a great comeback today: what woman doesn't want to rock a voluminous chevelure full of bouncy curls? You may remember it from your mom that would leave her hairstylist with a brand new image and life on her hair. Well, if you are about to add some bounce to your texture, it's time to follow in her footsteps and find out how the perm has changed!
When it comes to talking about a permanent wave today, girls get lost in questions. That's why we are here: we've just answered the most frequently asked questions about this wavy topic, sorting out all its features. Of course, a dose of inspiration is here too! Let's get perm-educated!
What Is A Perm?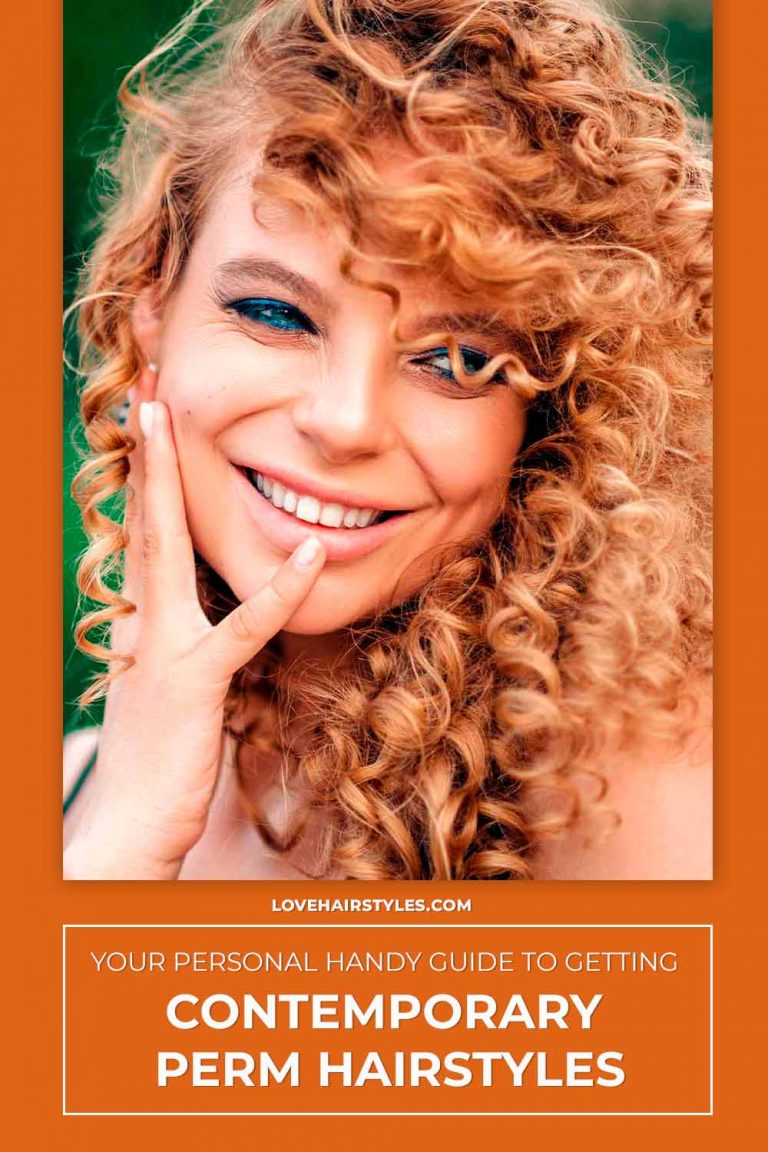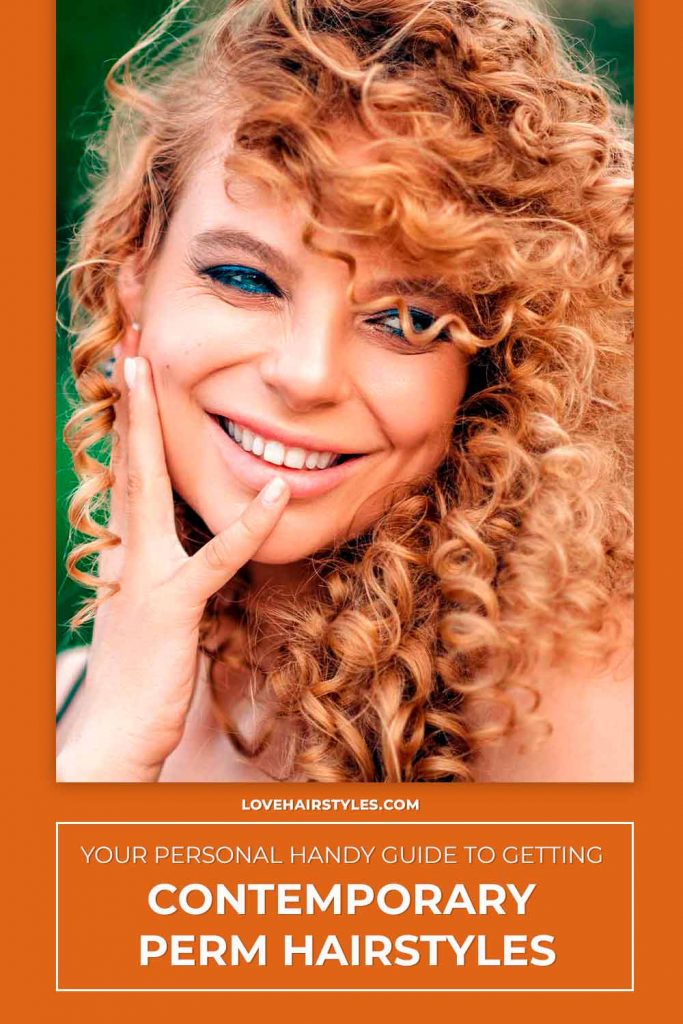 Let's start with the basic question: what's a perm? First off, as the name of perm definition suggests, it's a permanent hairstyle. As for the perm process, to achieve permanently wavy or curly hair, your hairstylist alters the texture and structure of your locks with chemicals and/or heat.
The effect usually lasts up to six months, yet don't jump into decisions before you make sure whether it will work for your hair. There are two perm types: the traditional and thio-free. While the first one involves a certain damage, the former is meant to avoid it. If your hair is already damaged, consider choosing the second type.
Complete Question-And-Answer Guide To Getting A Modern Perm
Why are perms making a comeback? Shouldn't they stay in the 80s? Now, let's get deeper to the newly emerged 80's perm. How different can it be? Why is it so special? Should I get a perm? There are so many questions about the style that helped glamorous retro-icons to express their bold and unique personalities. All the answers are here: let us satisfy your curiosity.
How Is Modern Perm So Special?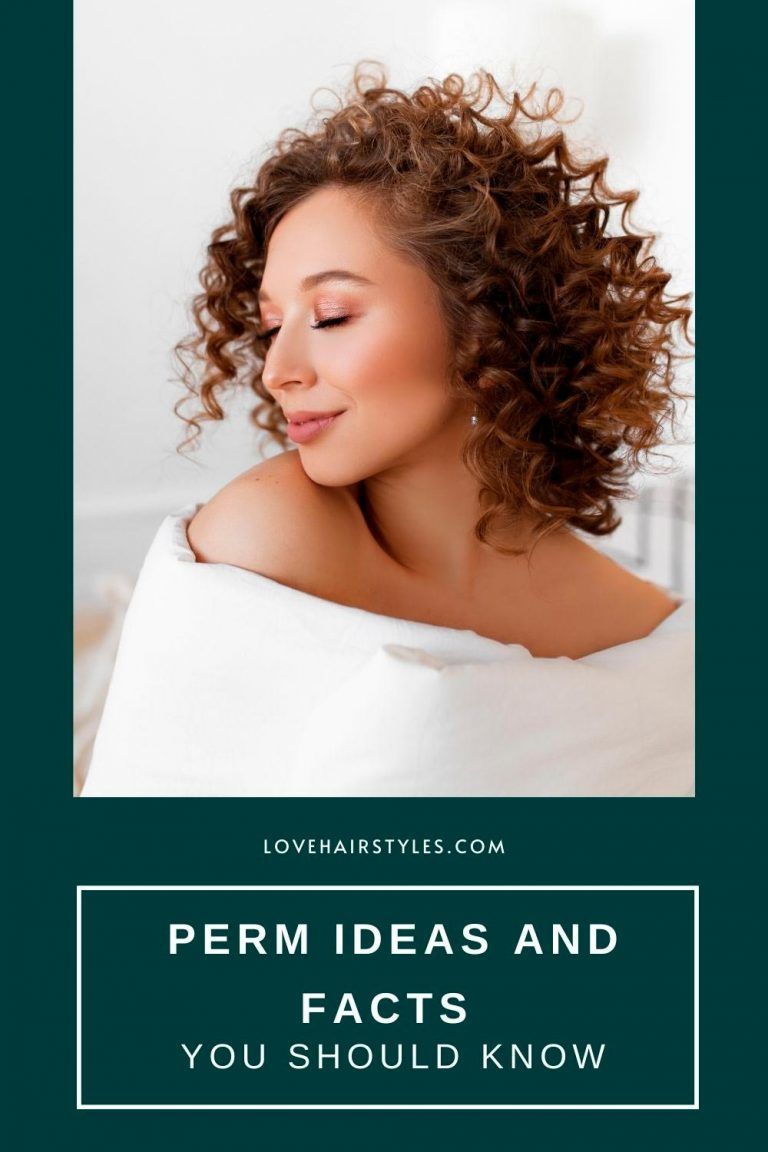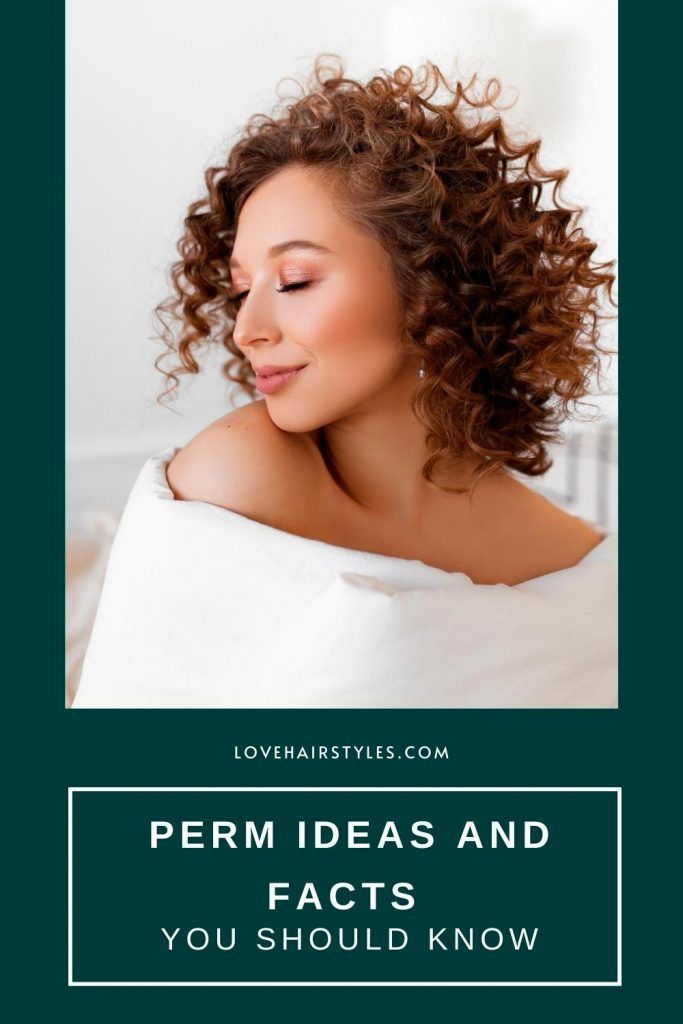 Though the fantastic texture transformations used to take ladies' images to the next level, the pattern of getting a perm was the same for everyone. And now, the number of ways of how to perm hair hasn't just widened; it's become more flexible, which means that you can customize it based on your own needs and preferences: the perm rod sizes and placement are all up to you!
Does It Work Well On All Hair Textures?
In terms of hair type, there actually no restrictions about perm hair. But the state and quality of your hair play a crucial role in getting a permanent wave. Initially, it works for all hair types, yet, if you have processed hair, it's better to consult with your stylist. He or she should know whether your hair is damaged, bleached, or dyed to give you the desired result.
Can I Get a Perm On Dyed Hair?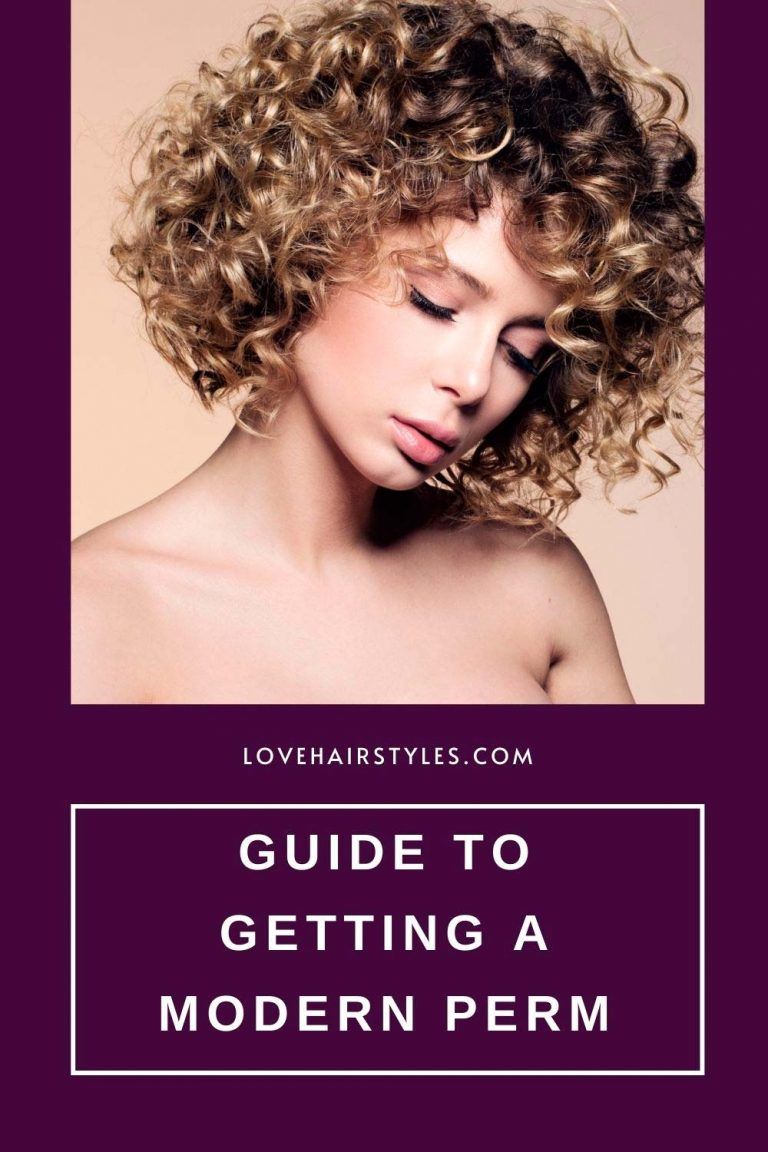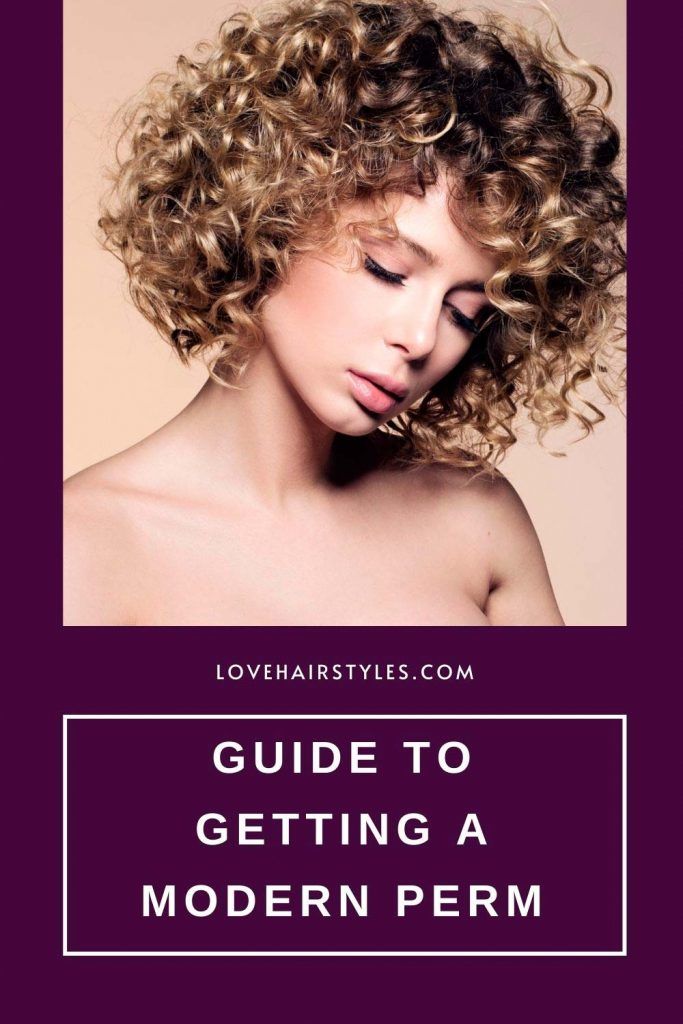 Don't worry; it's a myth that you can't get a perm with your hair dyed. Mainly because the modern solutions are all about getting the most out of your locks while keeping them shiny and healthy. Some softer approach with the right rods can make your curly dreams come true.
How Long Does It Take?
Credit photo: instagram.com/isaac4mayor
The perm processing time depends on your hair length, so it's always individual. In most cases, it's something about two hours that involve discussing the types of curls you want to achieve, as well as areas where you want the rods to be attached. Remember that you will achieve the natural result in two days: after 48 hours, just wash your hair and let it dry itself.
Can I Dye Permed Hair?
Yes, you can. But don't forget to consult your stylist and clarify this particular moment, as only a professional can give you the right directions.
What About Heat Styling?
Nothing can stop you from playing around with your fresh new curls: you can blow dry and style it with heating tools, there's no way they will fall flat or get spoiled.
Care Routine Tips
The right care routine for your permed hair is the key to the flawless look. Here are the basic care tips you should keep in mind before turning into a Curly Sue.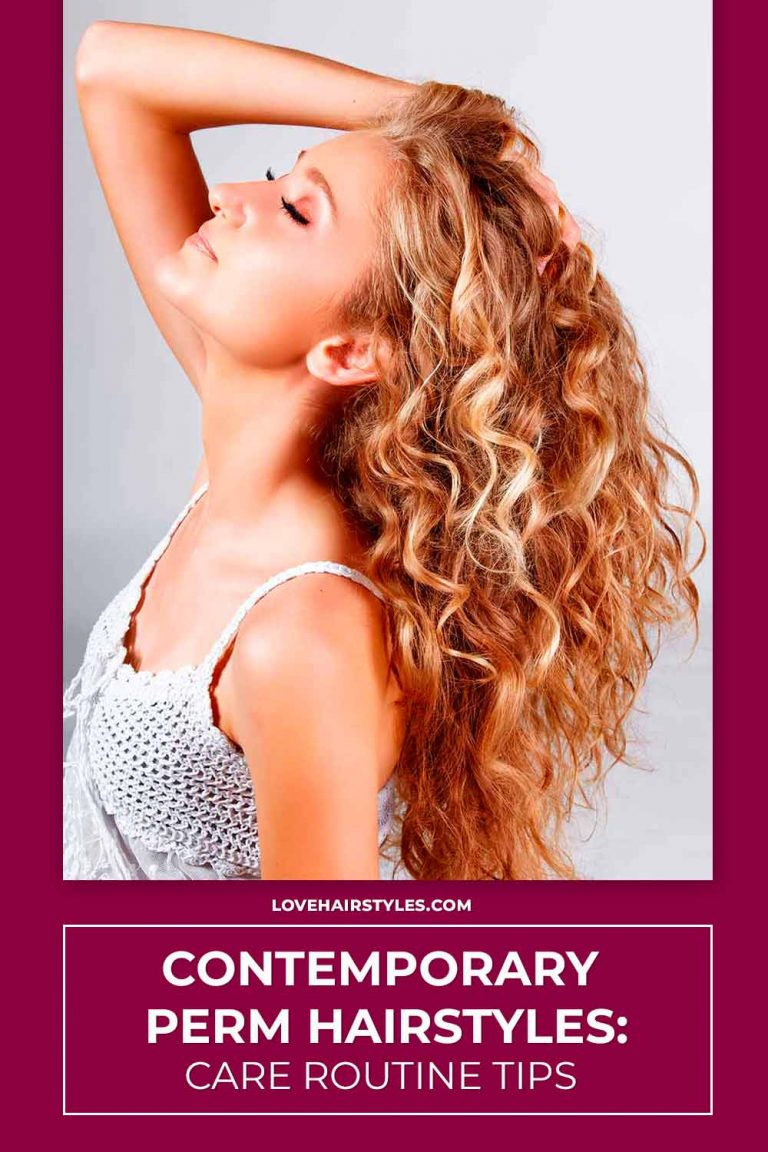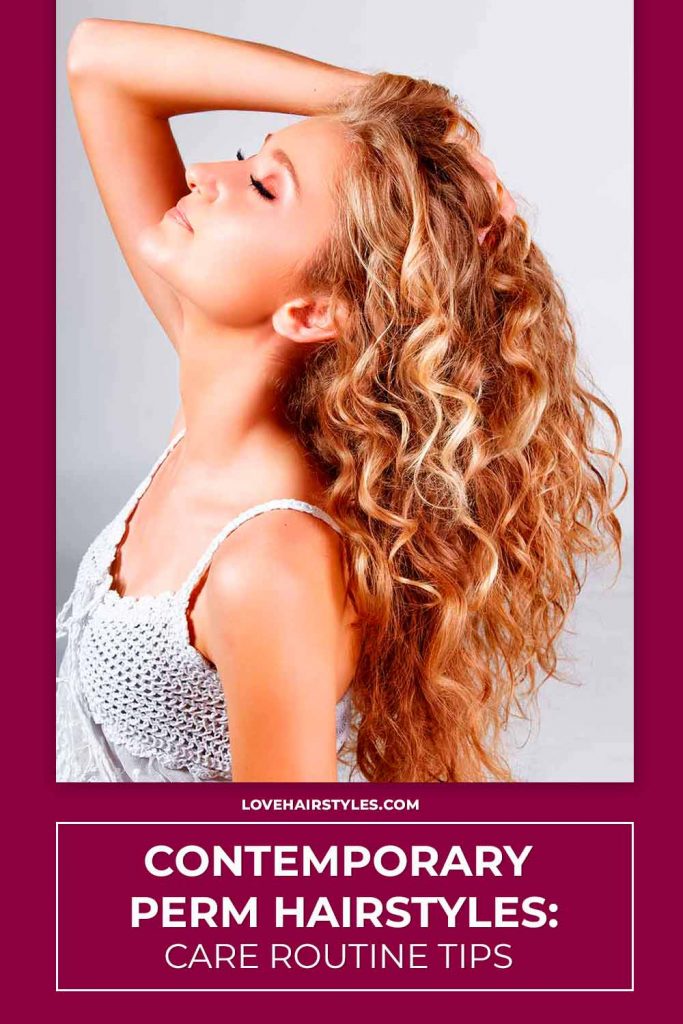 Wash your hair with organic shampoos and conditioners that are meant to hydrate your hair. Permed hair tends to get dry, so your task is to keep the balance.
Deep condition your hair every two weeks with softening, moisturizing products to keep your bouncy curls shiny and manageable for styling.
Get yourself a comb with spaced out teeth to whip your hair into shape without ruining the curls.
Don't forget about the question "how much does a perm cost?".To maintain your perms, let your hairstylist know that you are going to repeat the procedure so that he or she can estimate the price of service.
Types Of Perm Wraps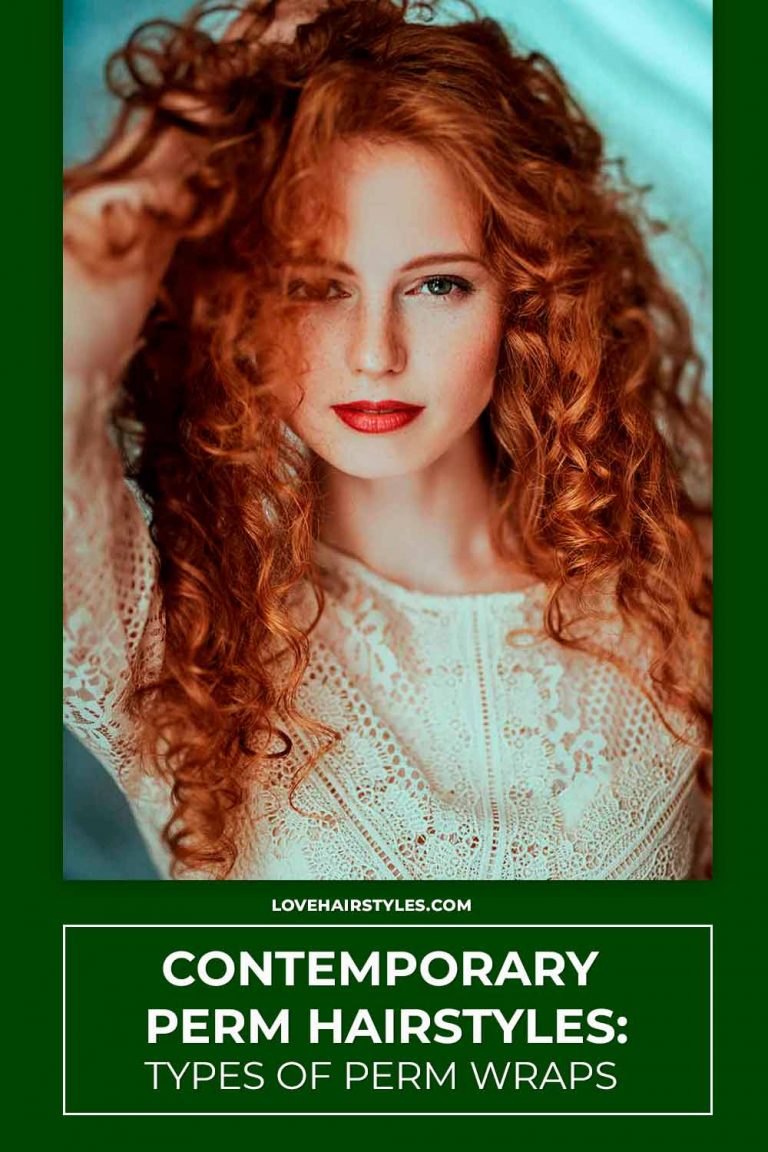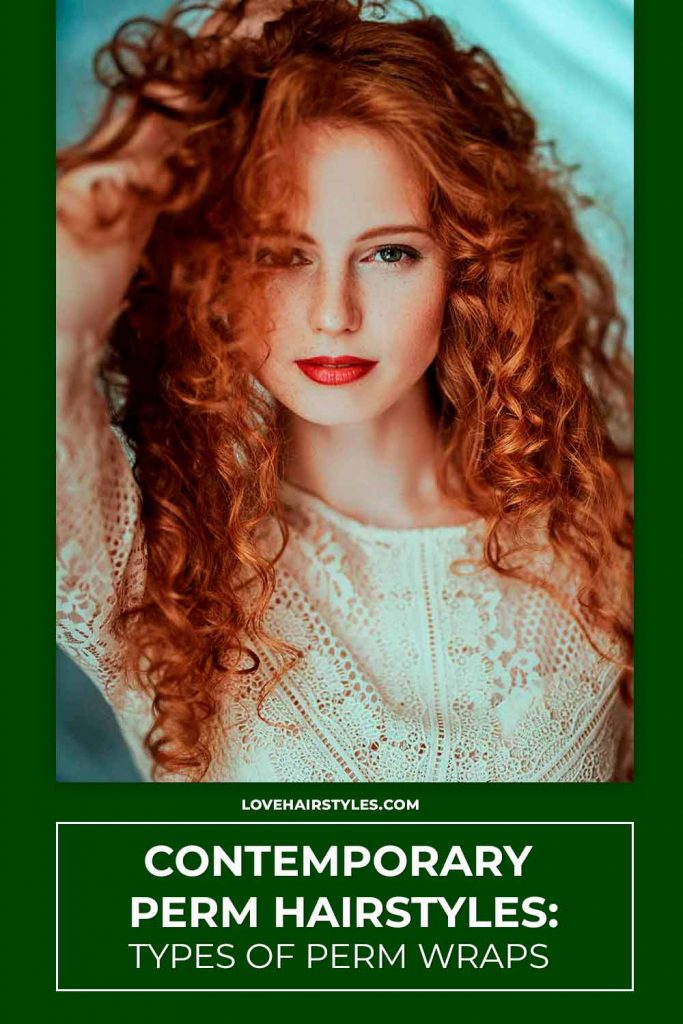 Wondering how many ways to perm your hair there are? Let's make it totally clear. As we've mentioned already, the very first perms were all the same. Today, there are lots of ways to get it, and we want to share with you the most popular ones. See how the perm works, and how different it can be!
Spiral Perm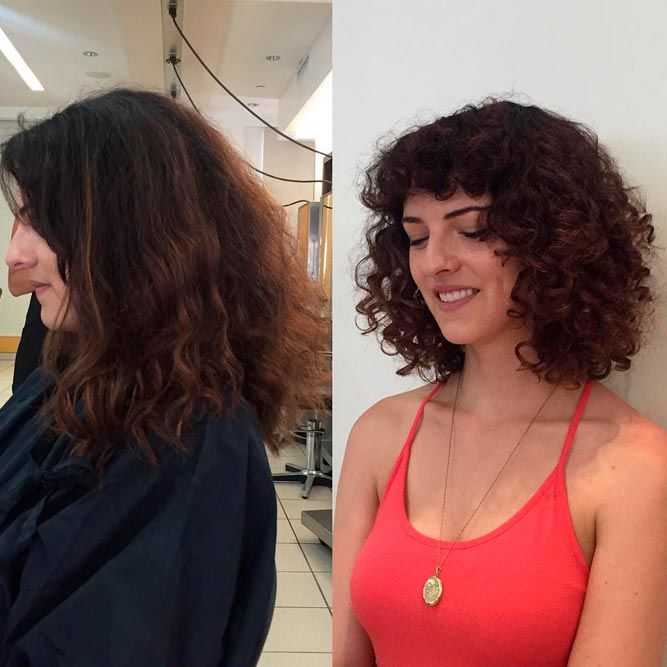 Credit photo: instagram.com/soraverly
Spiral perm
is the most popular permanent wave type among ladies. To give your hair the bouncy lift, spiral perm rods are placed into your hair vertically, resulting in the corkscrew type of curl. Based on the desired amount of curls and your hair length, your hairstylist will choose the size of the rods, attaching them to small sections of hair.
Body Wave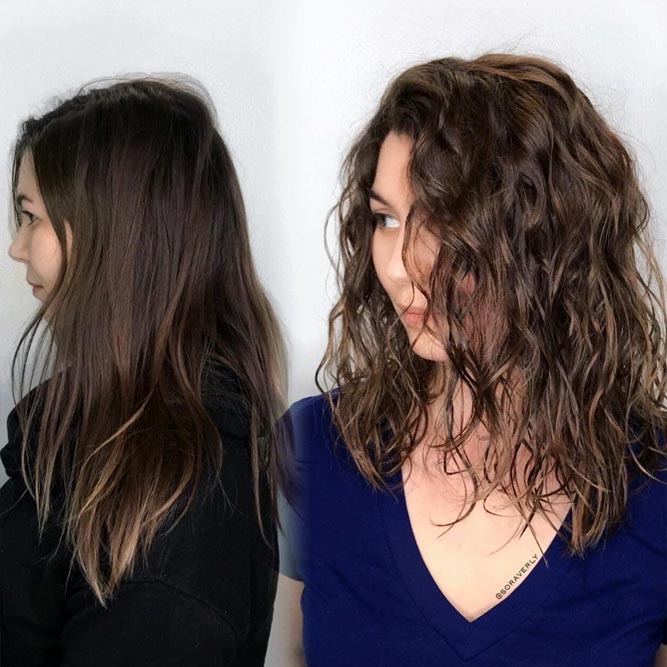 Credit photo: instagram.com/soraverly
The texture that a body perm gives to your hair is less drastic. When working with this type, your stylist uses the larger rods for wrapping, which, in their turn, will create a loose, voluminous look, full of movement. This beach wave perm type is a perfect decision for ladies who want to rock non-defined curls while having a full body.
Spot Perm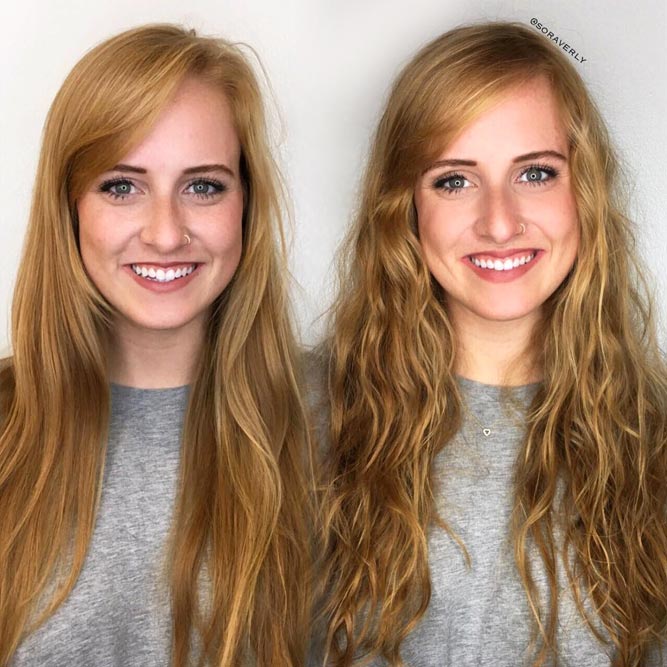 Credit photo: instagram.com/soraverly
Spot perm pattern is probably the most natural-looking way to add some bounce to your chevelure. It's meant for ladies who want to spice up some certain areas of hair. This is the type that can be applied even to already curly hair, just to add more texture at some places to match the overall silhouette. It also can be added to the top portion as a root perm or through the midway and down to the ends to create effortless movement and dimension.
Pin Curl Perm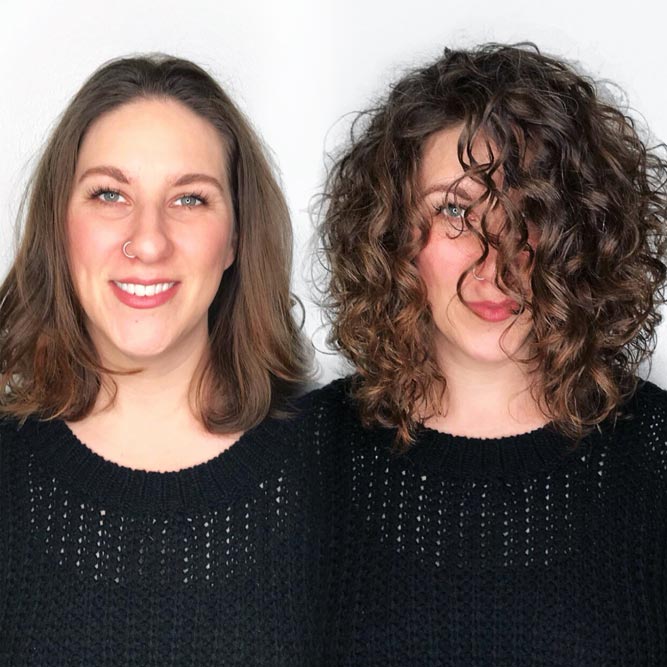 Credit photo: instagram.com/soraverly
Pin curl perm works ravishingly for short to medium hair. It gives a dramatic curl pattern, where hair is whirled and twisted throughout the whole length. Although it creates a very attention-grabbing appearance, it still looks pretty natural and fun.
Multi-Textured Perm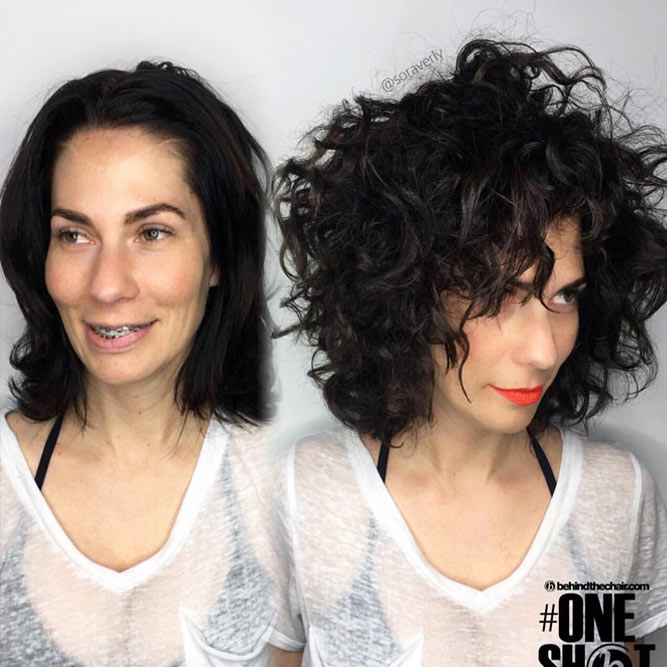 Credit photo: instagram.com/soraverly
Can't decide what to go for? Well, after seeing the loose spiral perm, body wave perm, and dramatic pin curls, it's OK to stuck with the choice. So here comes multi-textured perm: the styling where you can combine a couple of perm types. In this way, you will create a unique, individual look that will fascinate with its variety of texture.
Some Wavy Ideas To See Before Salon Appointment
Time to get inspired! You've discovered how it works, so now it's time to see how it looks. We've collected the most iconic pics for all lengths and tastes that you can show to your stylist. Check out some inspo pics before calling the professional!
Pin Curl Perm For Pixie Haircut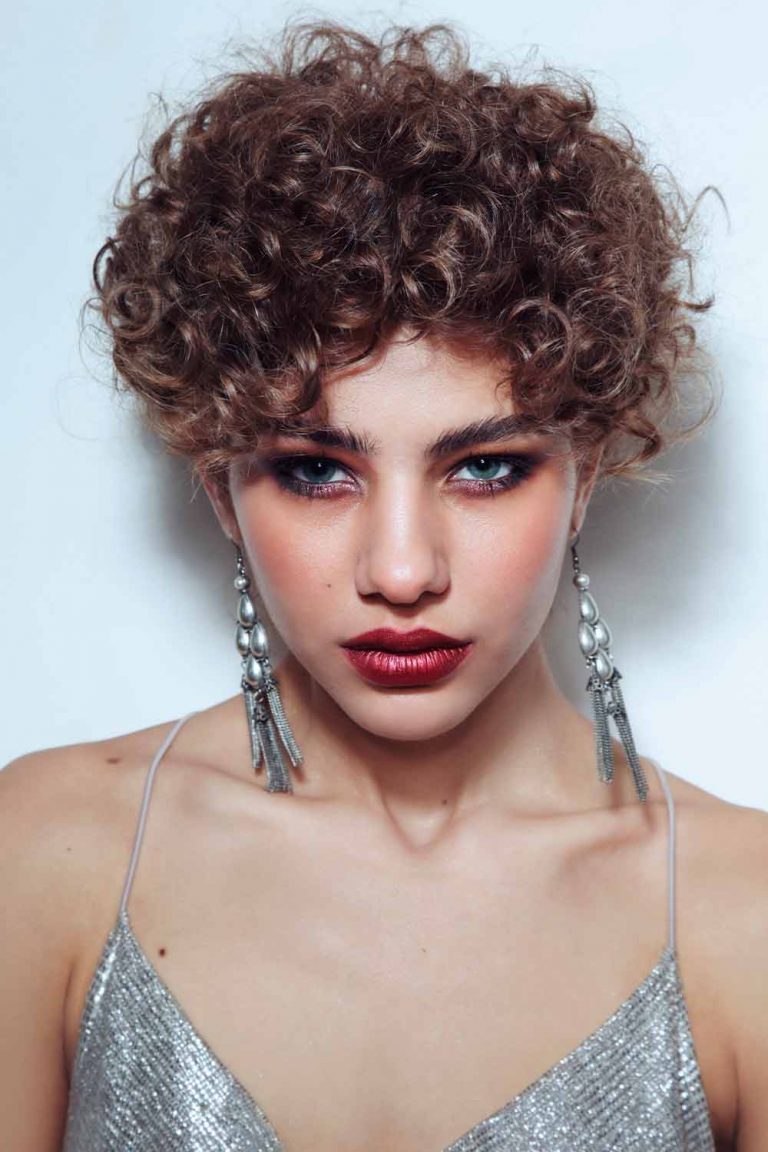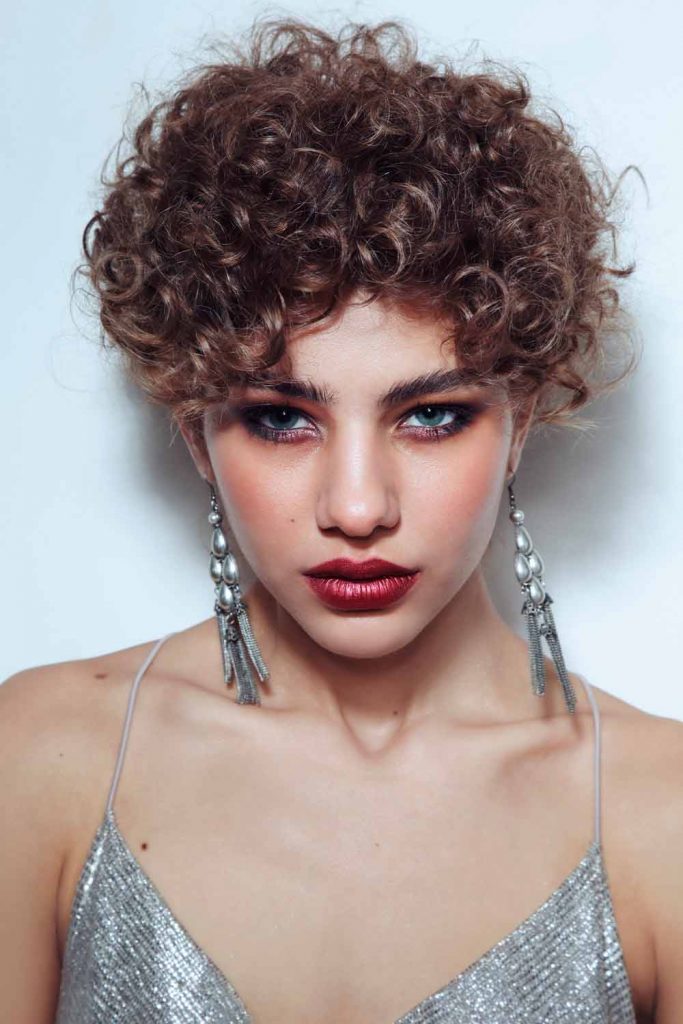 Credit photo: Shutterstock
Pixies are standout as they are, but how about you to make it pop? A short hair perm can diversify and volume up the texture of your hair, giving it a very pleasant dimension.
Multi-Textured Perm For Pixie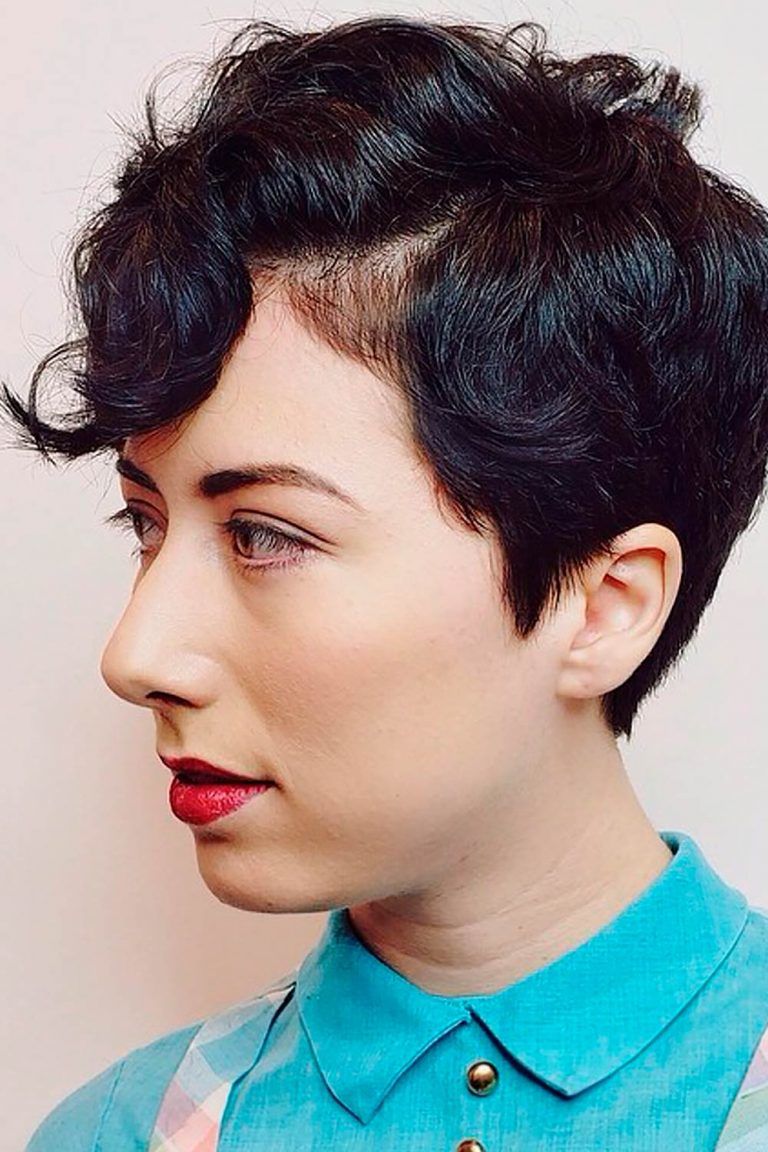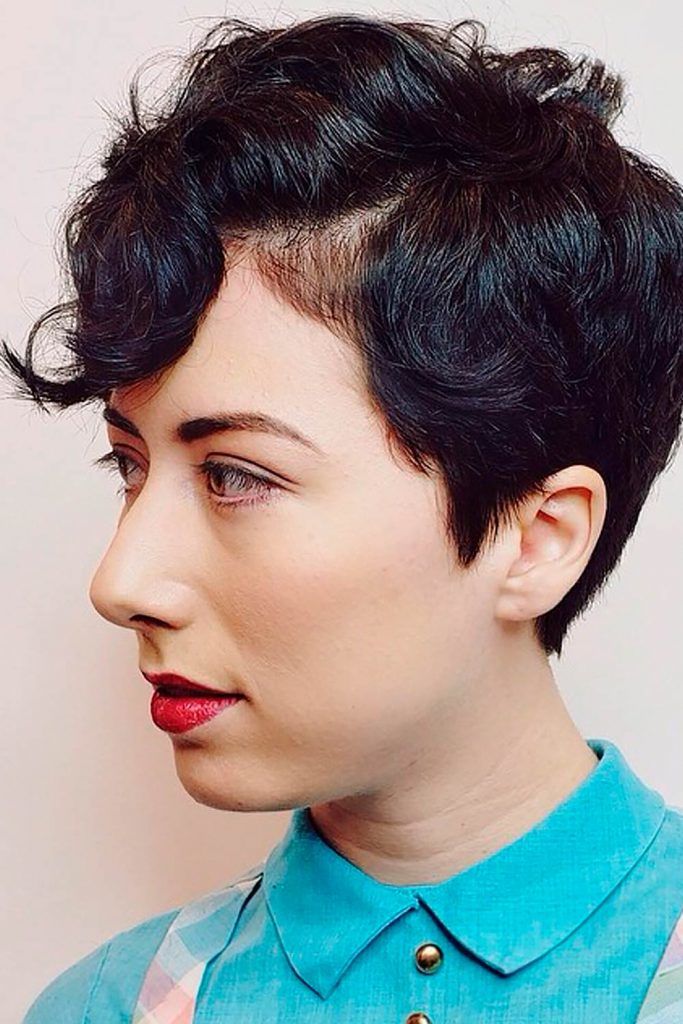 Credit photo: instagram.com/janine_ker_hair
Dimension and lively movement are two beauty characteristics that modern haircuts can't do without. And last but not least, these two should go organically together. So no wonder your hairstylist will insist on getting a couple of textures when going for perm. As a matter of fact, you should avoid rough contrasts, combining your brand new texture with a similar one. Okay, enough with the theory. Check out this pic: this is how the perfect balance and effortless, diverse texture looks like. Still have no idea how to highlight your pixie, huh?
Wet Beach Waves Perm For Long Pixie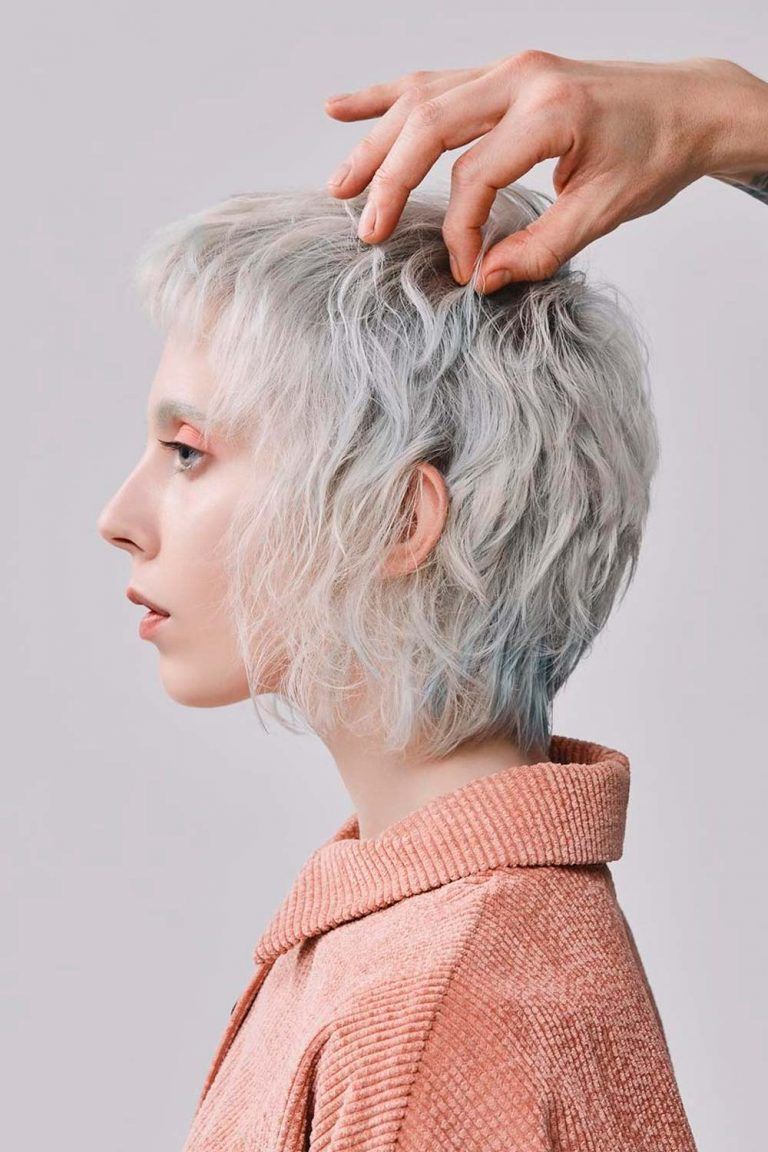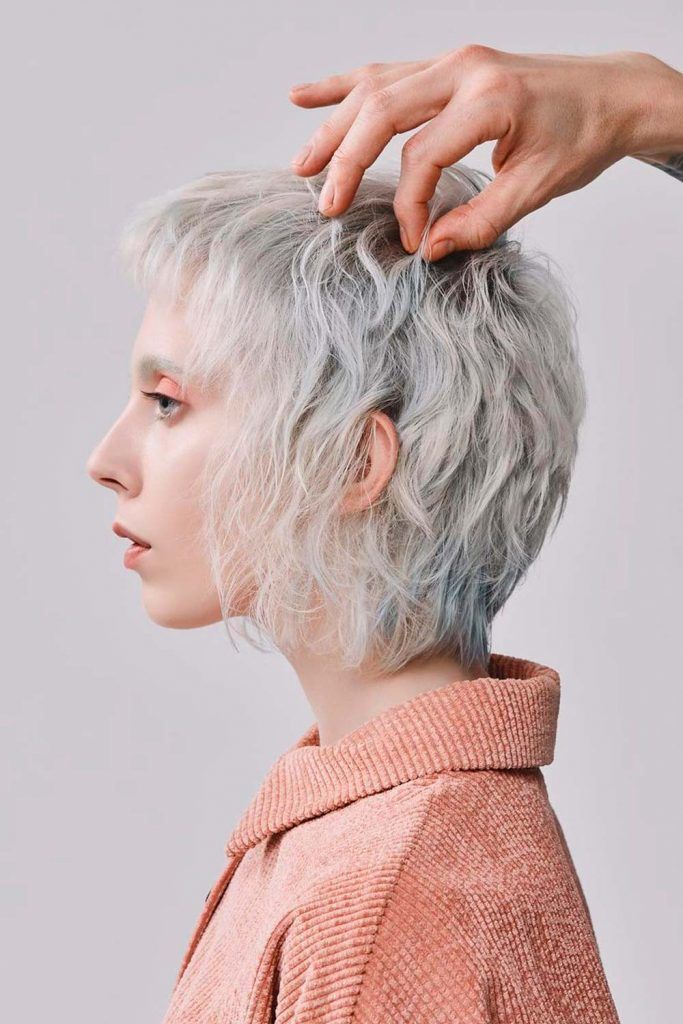 Credit photo: instagram.com/cut_and_color
As weird as it sounds, wet hair looks are an eternal flame in the fashion world. It has changed many faces, but it still keeps its charm and natural vibe. A moisturizing product designed for wet-hair styling is enough to make your pixie look like a runway-show cut. P.S. Make sure to tousle it up as much as possible!
Spot Perm For Short Bob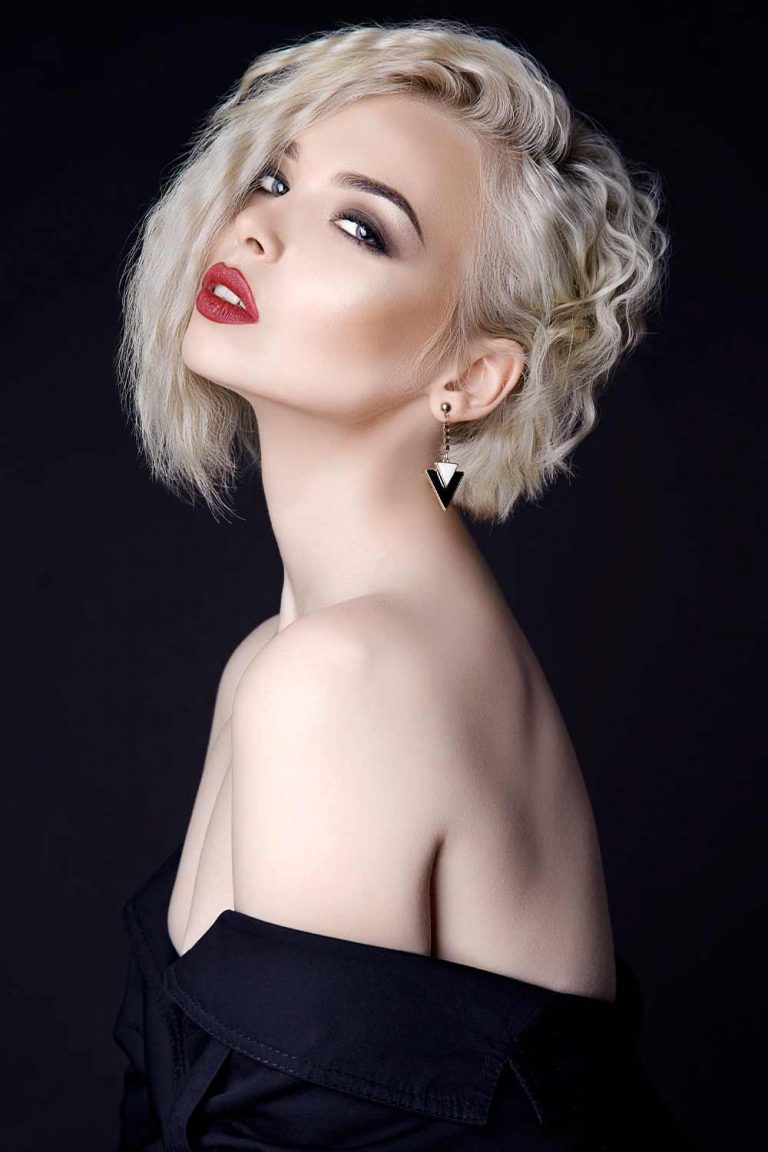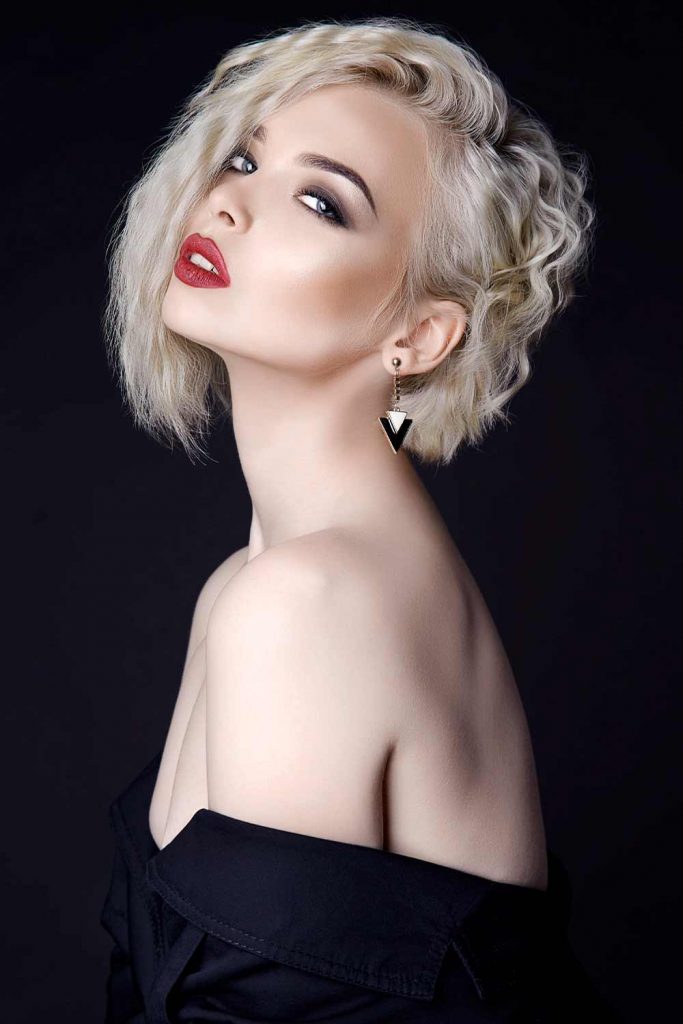 Credit photo: Shutterstock
There's one thing you should always keep in mind when coming up with a perm idea. Permanent wave is not all about a totally new texture only. It's about enhancing your natural hair type and making it look million times better.
How? Instead of covering your head with curls or waves, you can choose specific areas for the future perm. In this way, you can work on your weak roots, amping them up a little. Or if you want to add some more dimension to your thin locks, you can get your hair permed only in the midshaft. In other words, you can always customize the process.
Spot Perm For Short Bob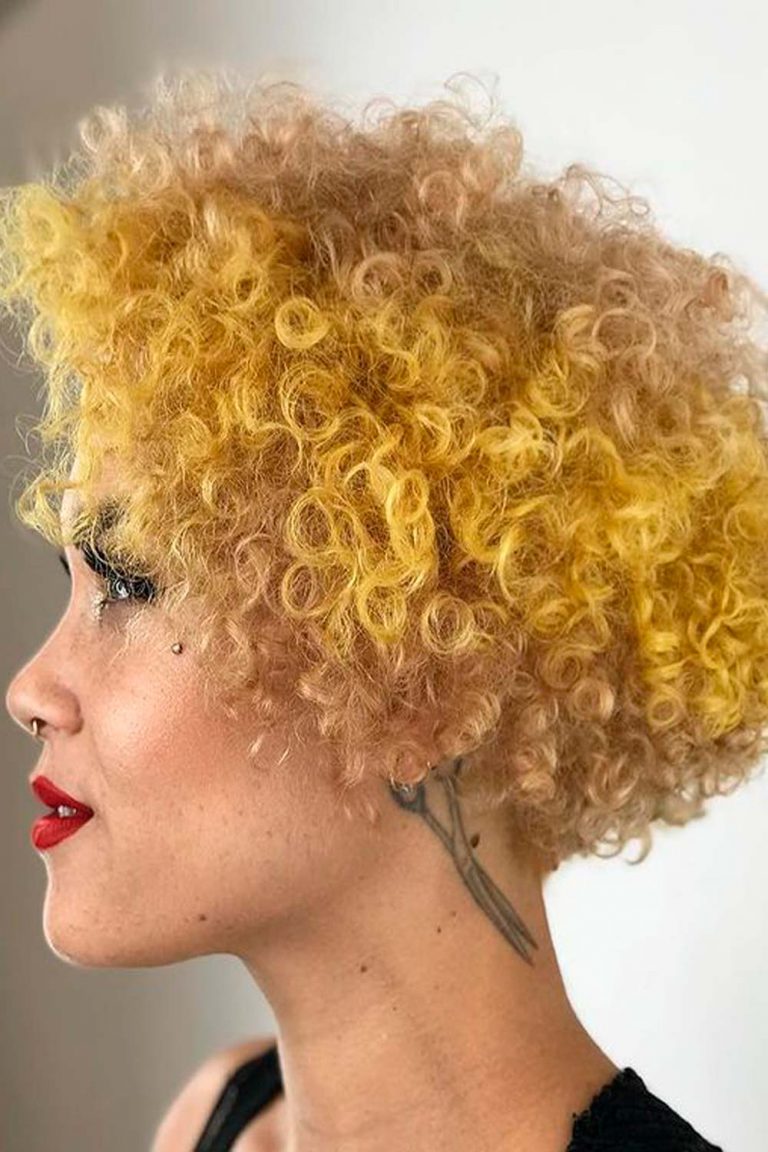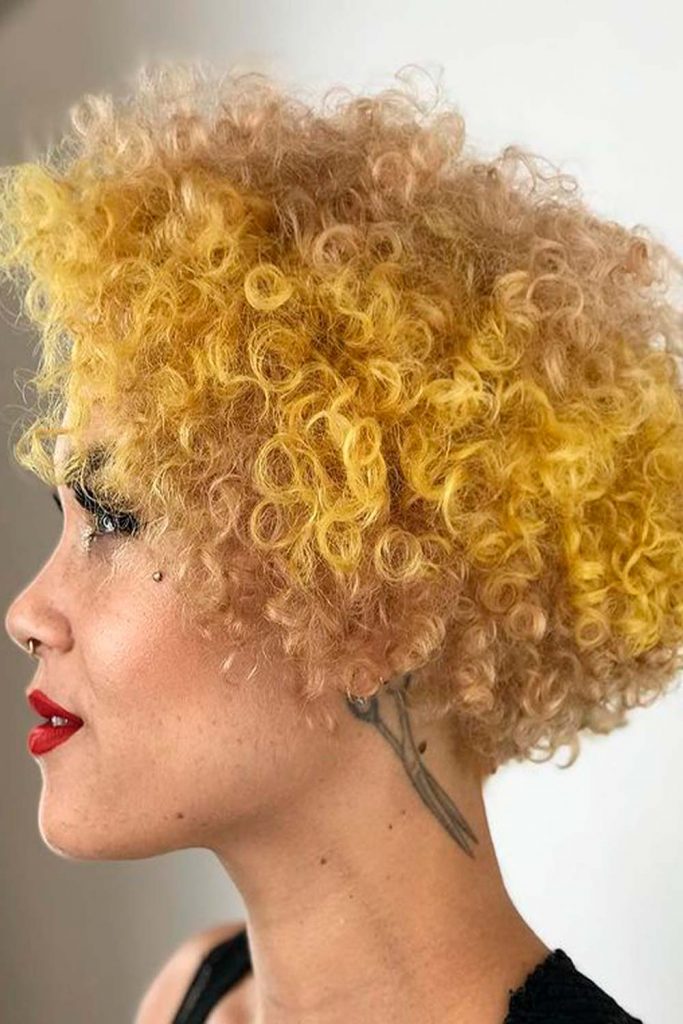 Credit photo: instagram.com/isaac4mayor
Beach Waves Perm For Short Bob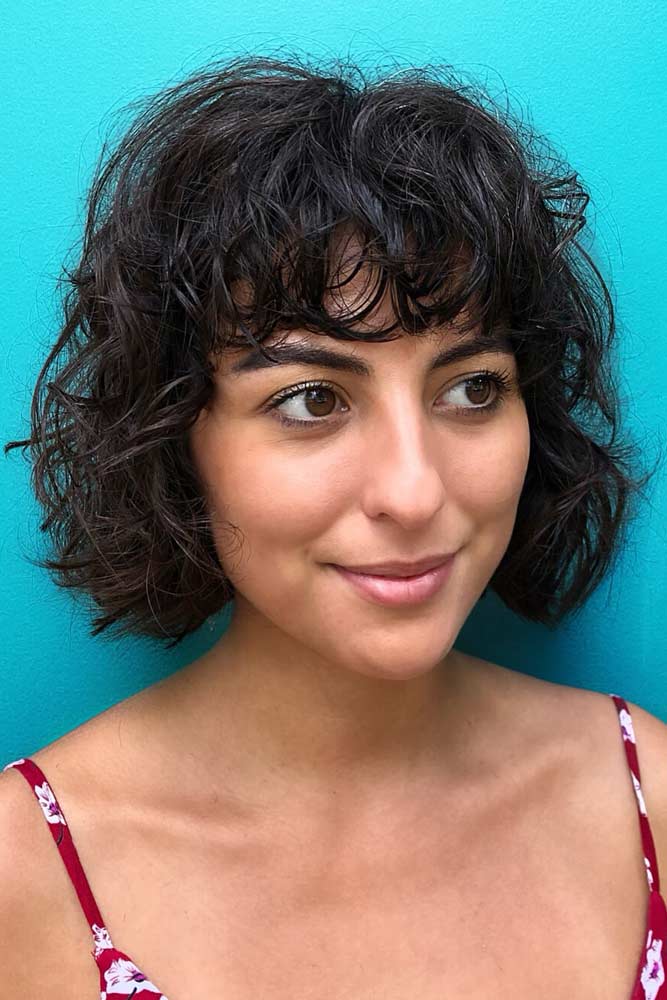 Credit photo: instagram.com/kit_mcelroy
Instead of spending hours getting beachy waves yourself, you can let the body perm do the job. It can give a very lightweight, yet lifted texture to any hair length, and your short bob isn't an exception.
Multi-Textured Perm For Medium Bob
Credit photo: Shutterstock
Your curly perm can be as different as you please: so why don't you make your own pattern? When styling medium length hair, all we need is to make it as full as possible, and this idea shows how to master volume keeping.
Stacked Bob With Spiral Perm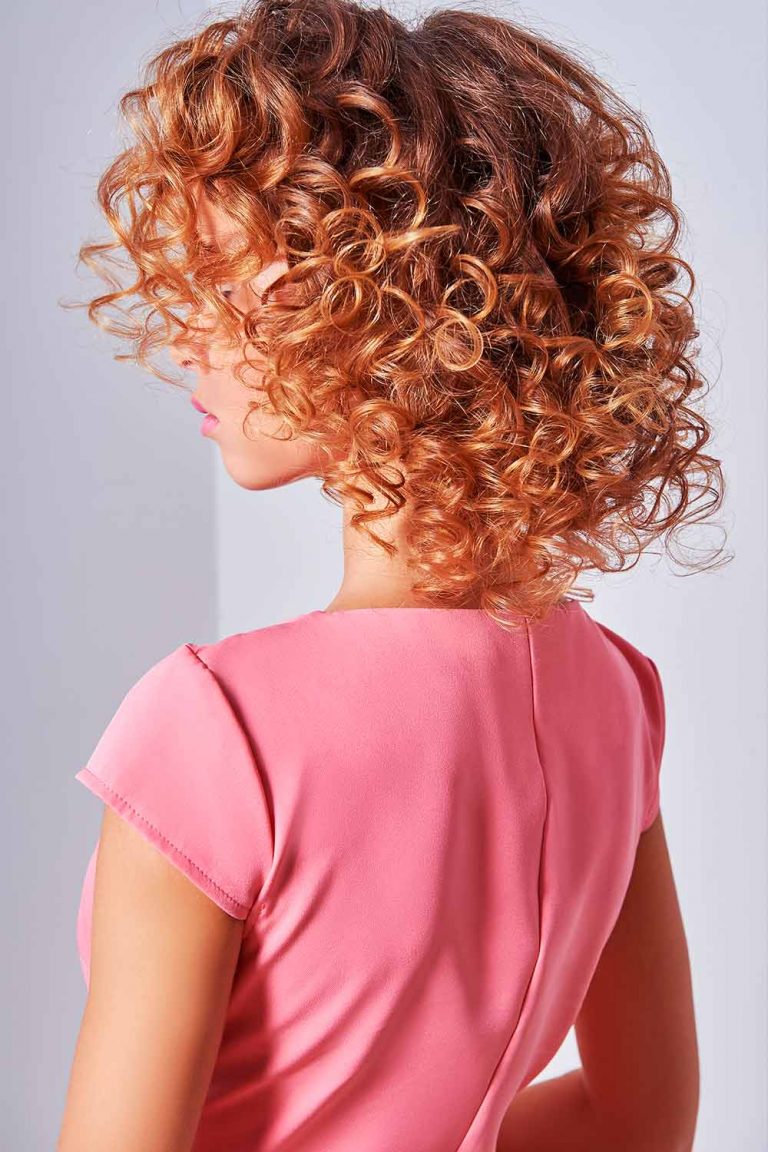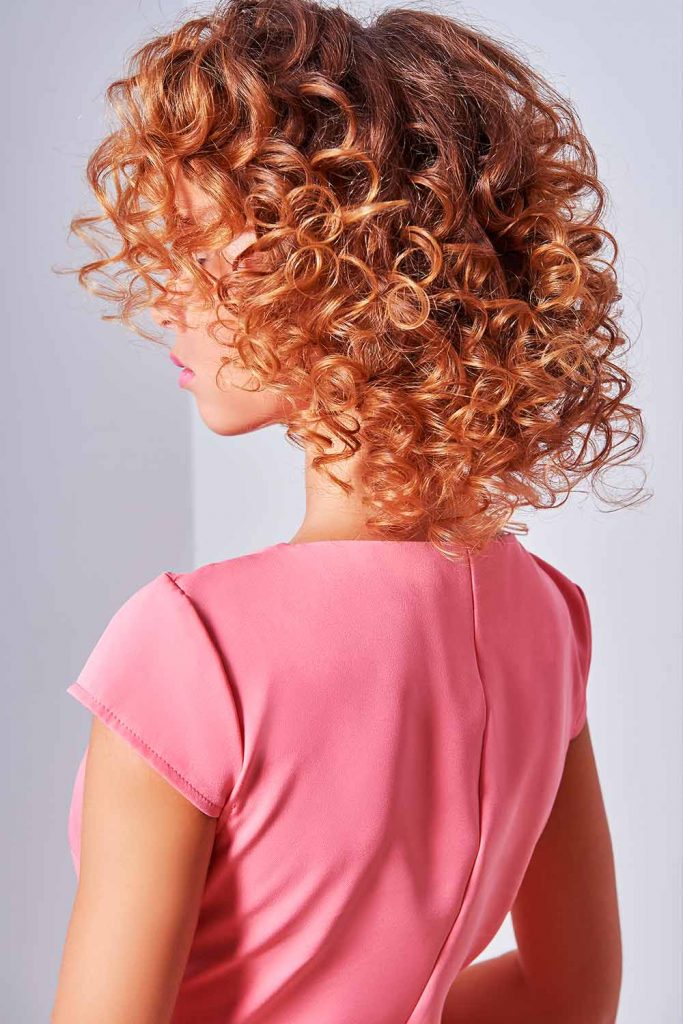 Credit photo: Shutterstock
If you are fond of creative, a bit messy silhouettes, you will love the effect of stacked spiral perm on short hair. First, it was a cute stacked bob; then, it turned into a bouncy masterpiece that enhances the charm of the cut.
Spiral Perm For Medium Hair
Credit photo: Shutterstock
i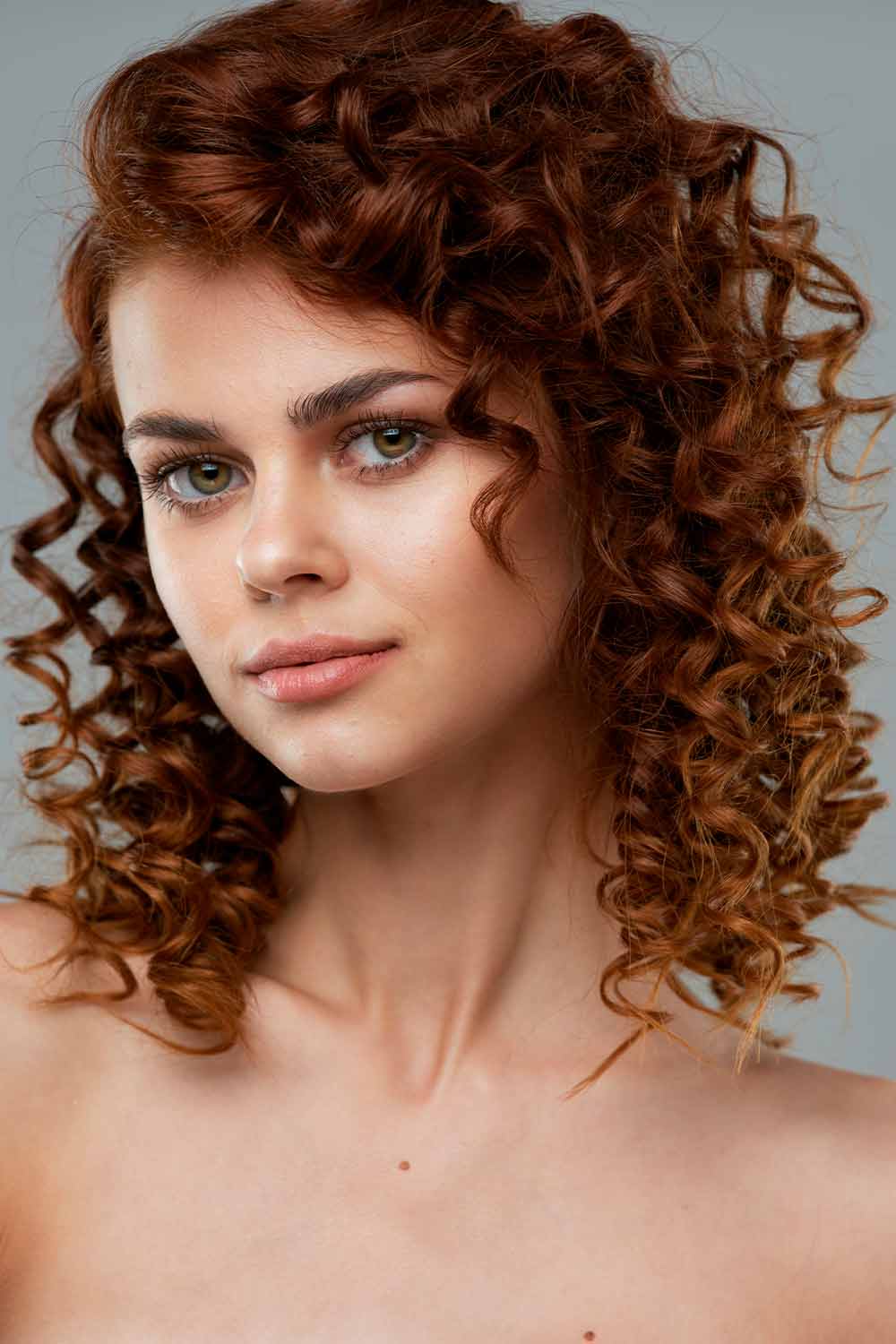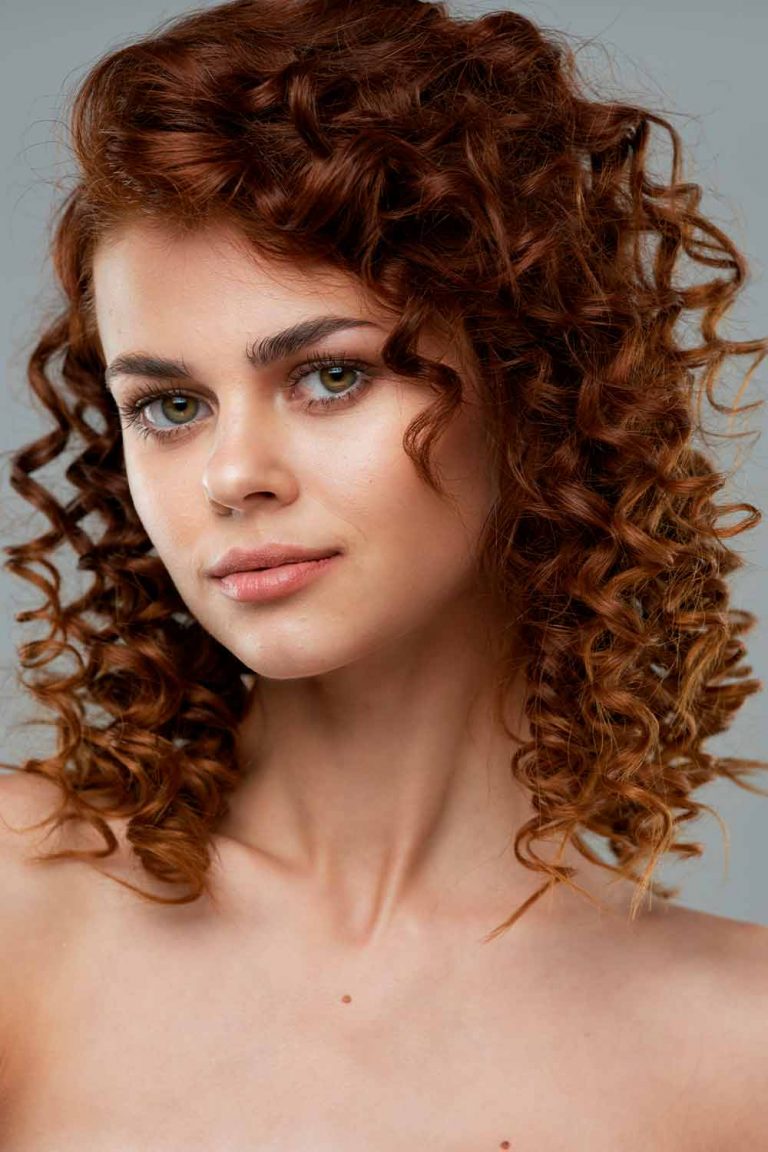 Credit photo: @hugosalon
i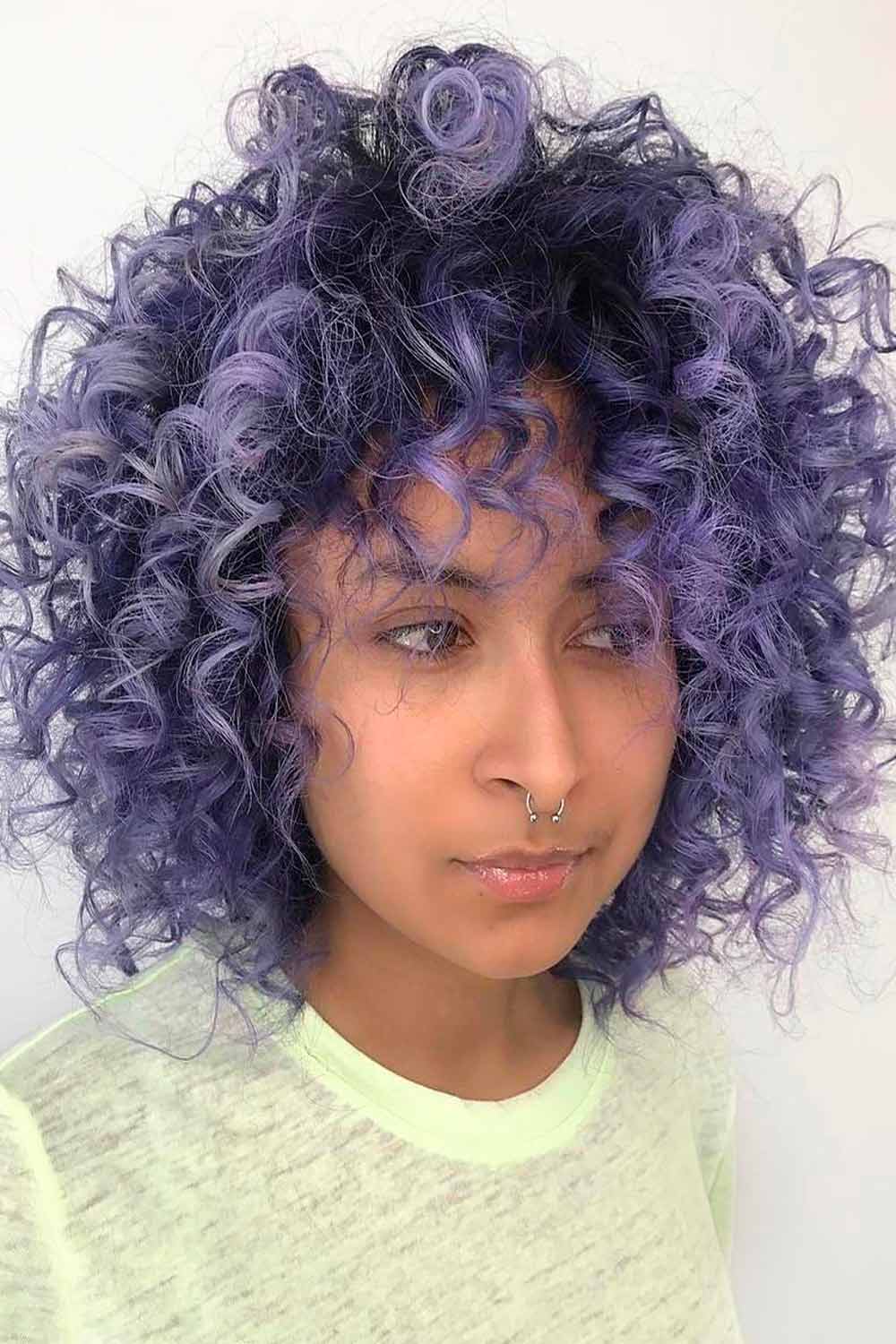 /
Want each lock of your perm hair stand out from the crowd? Look no further than the spiral type: nothing can compare to the unbelievable shine and precision of these twisty cuties.
Pin Curl Perm For Medium Hair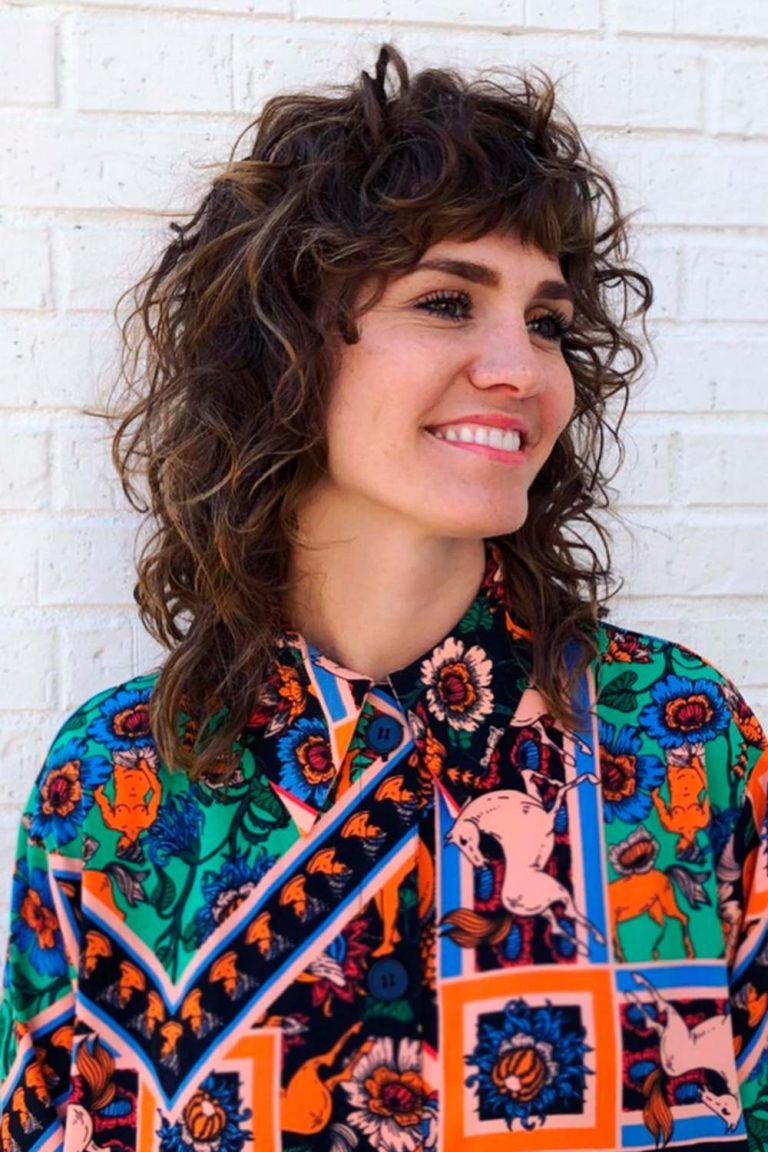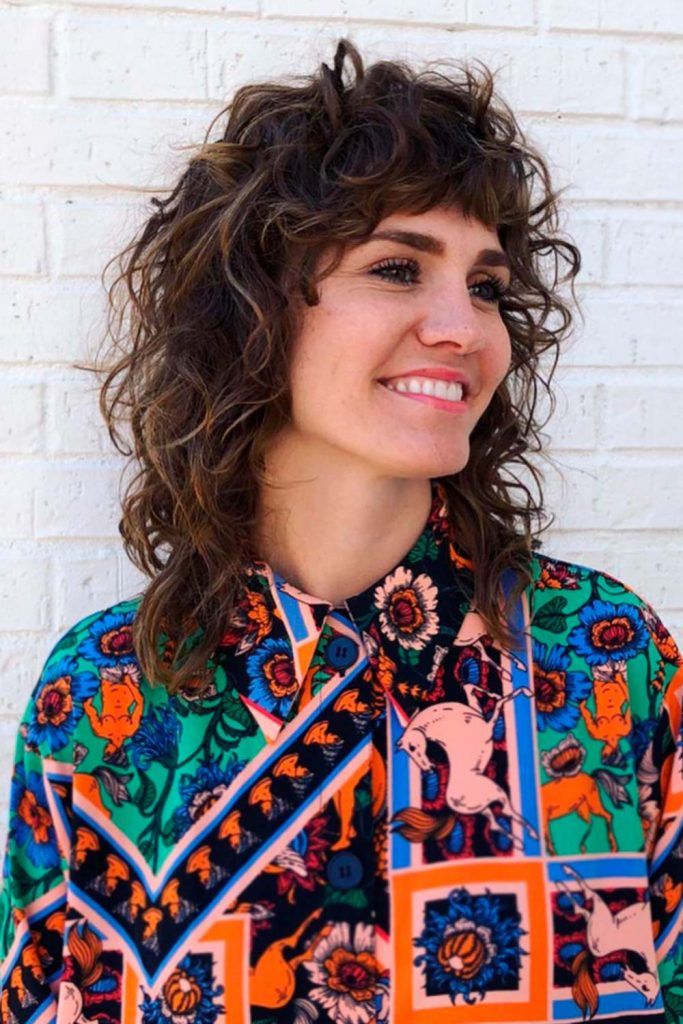 Credit photo: instagram.com/soraverly
Though the pin curl wave perm gives a very spectacular appearance that can be seen from a mile away, it looks far more well-groomed when it's done on medium hair. If you want to add some edge to your style, give it a shot.
Body Wave For Medium Hair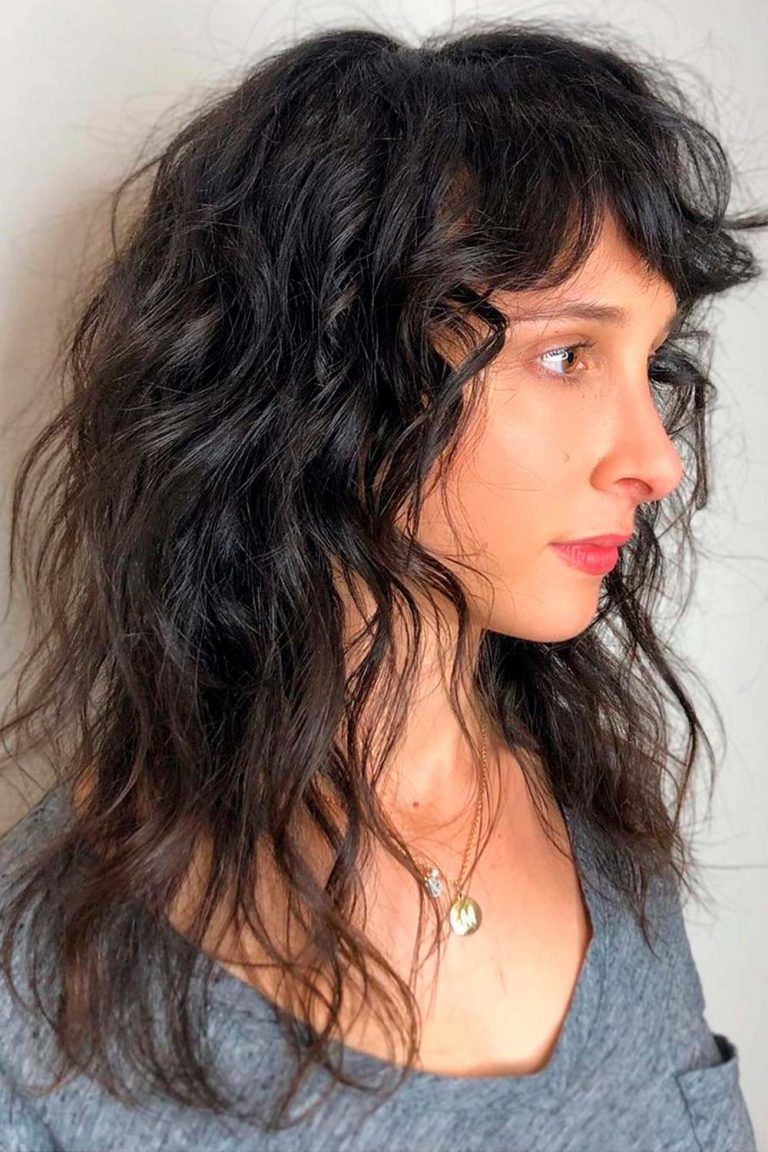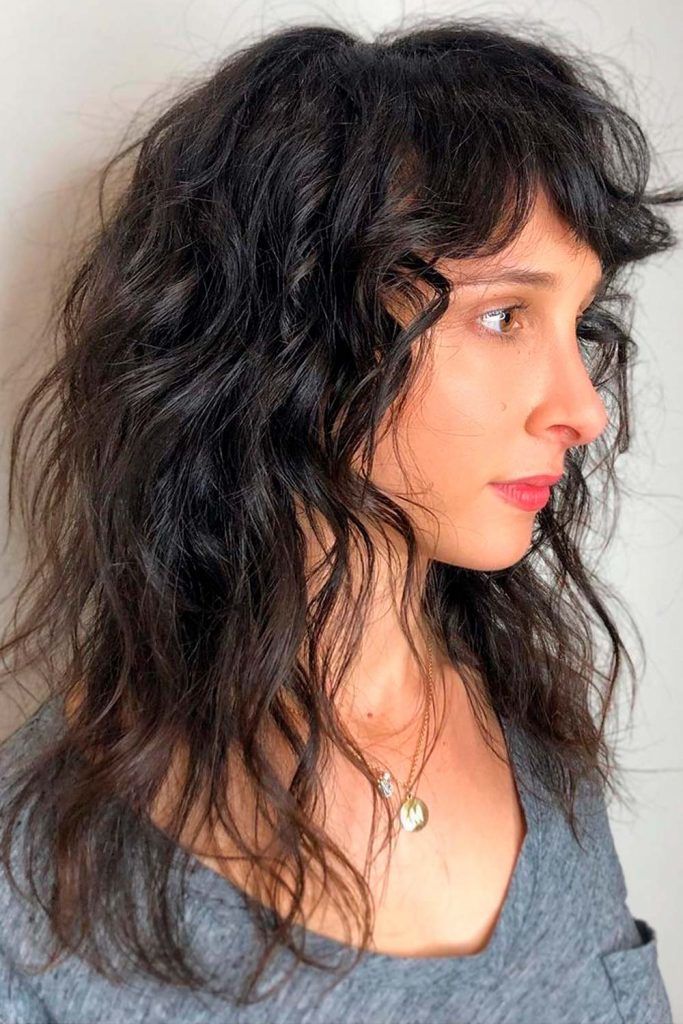 Credit photo: instagram.com/drelefevre
Ladies who seek the perfect balance between texture and volume, this idea is a must-try for you. The sophisticated soft curls that look like you've just left the beach will awesomely accentuate your medium locks.
Spot Perm For Layered Medium Hair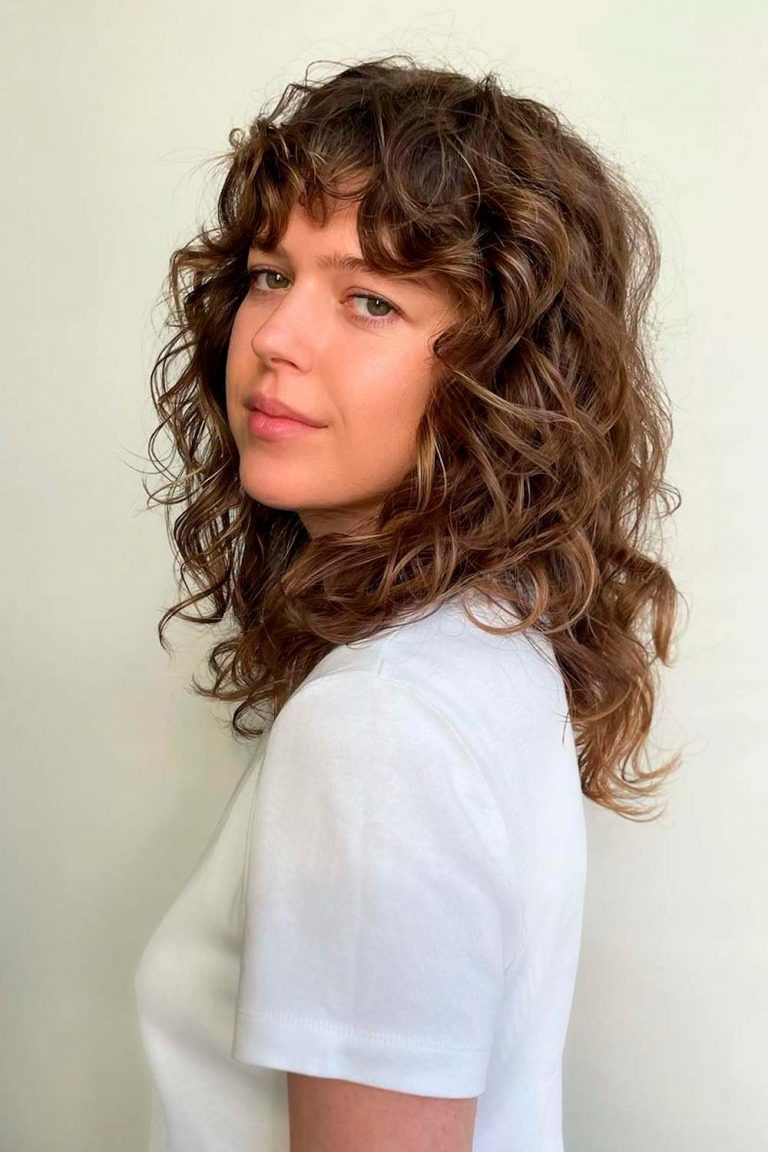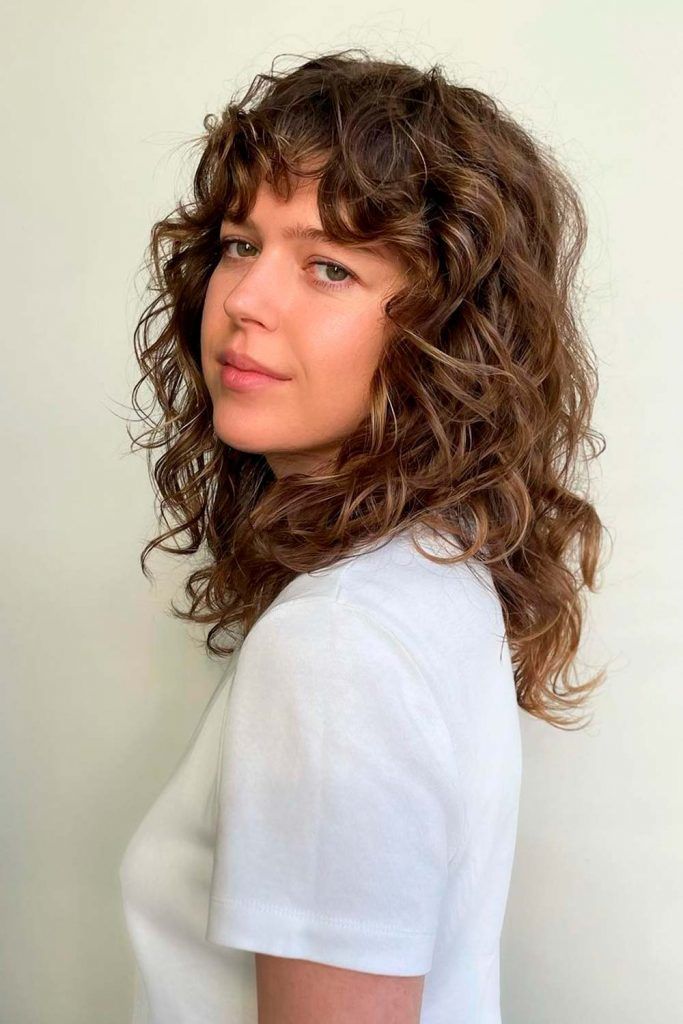 Credit photo: instagram.com/cut_and_color
Do you know what can enhance the power of beautifying layers? Let spot perm answer this question! Once you add a touch of bounce right to your layered areas, you will see that they can be even more advantageous.
Wet Spiral Perm For Long Hair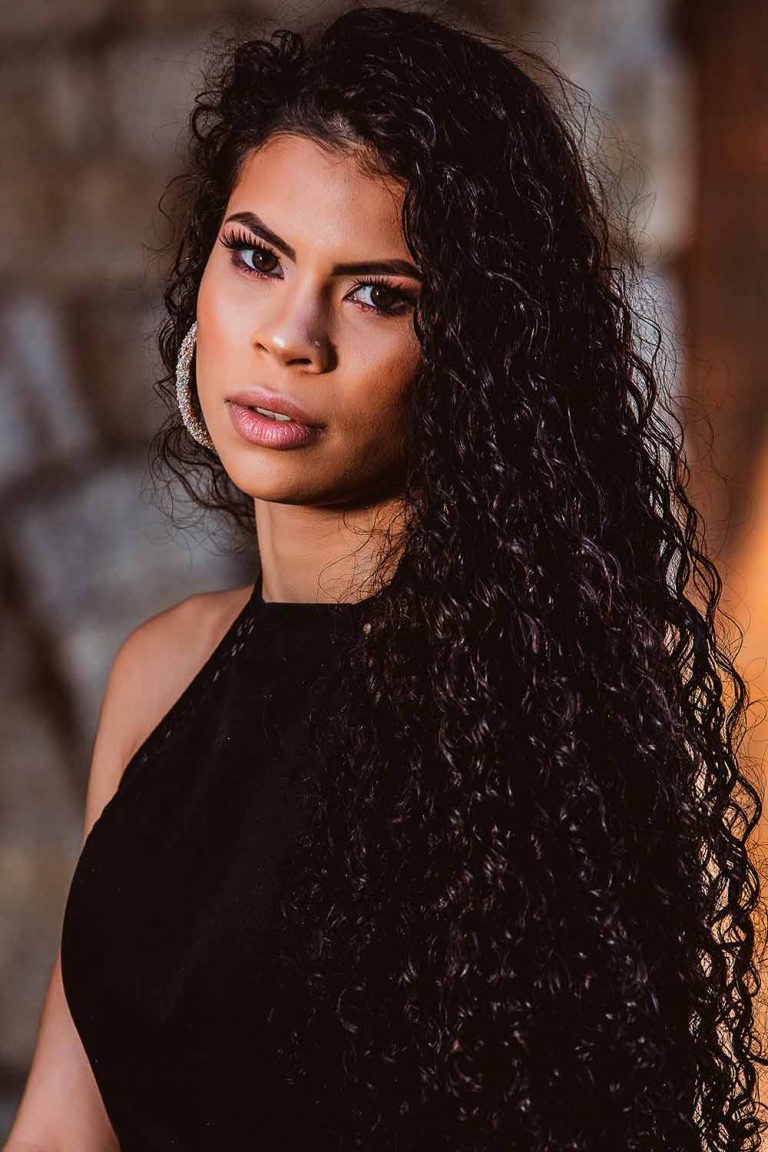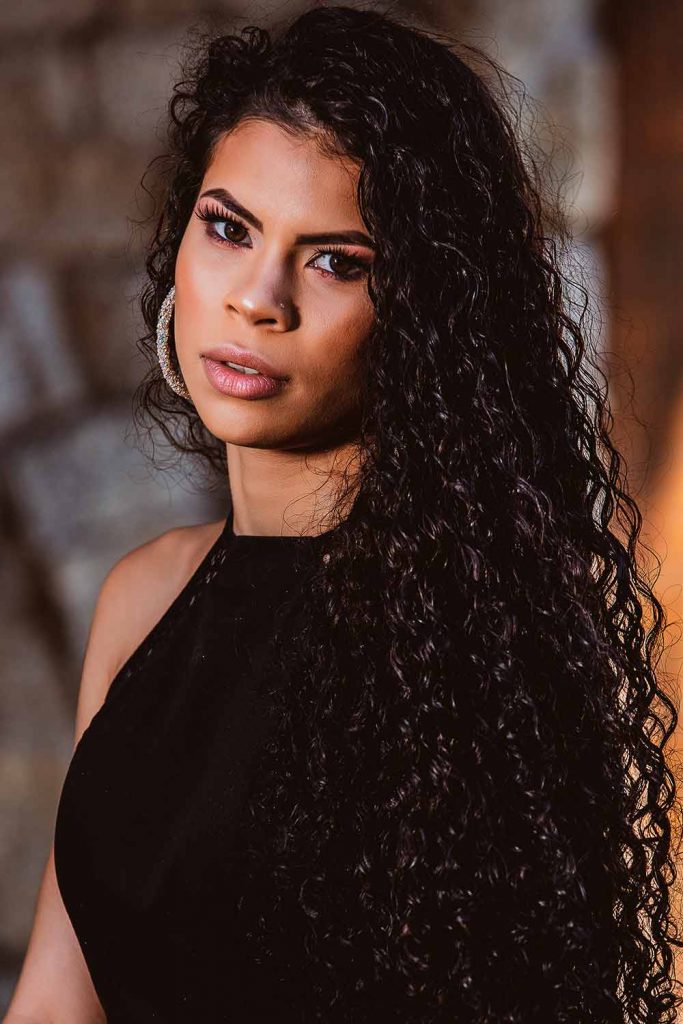 Credit photo: Shutterstock
There's no spiral perm long hair can't complement! The best thing about this idea is that it shines so brightly that it's hard to take eyes off: such awesome texture will definitely put you in the spotlight.
Body Wave For Long Hair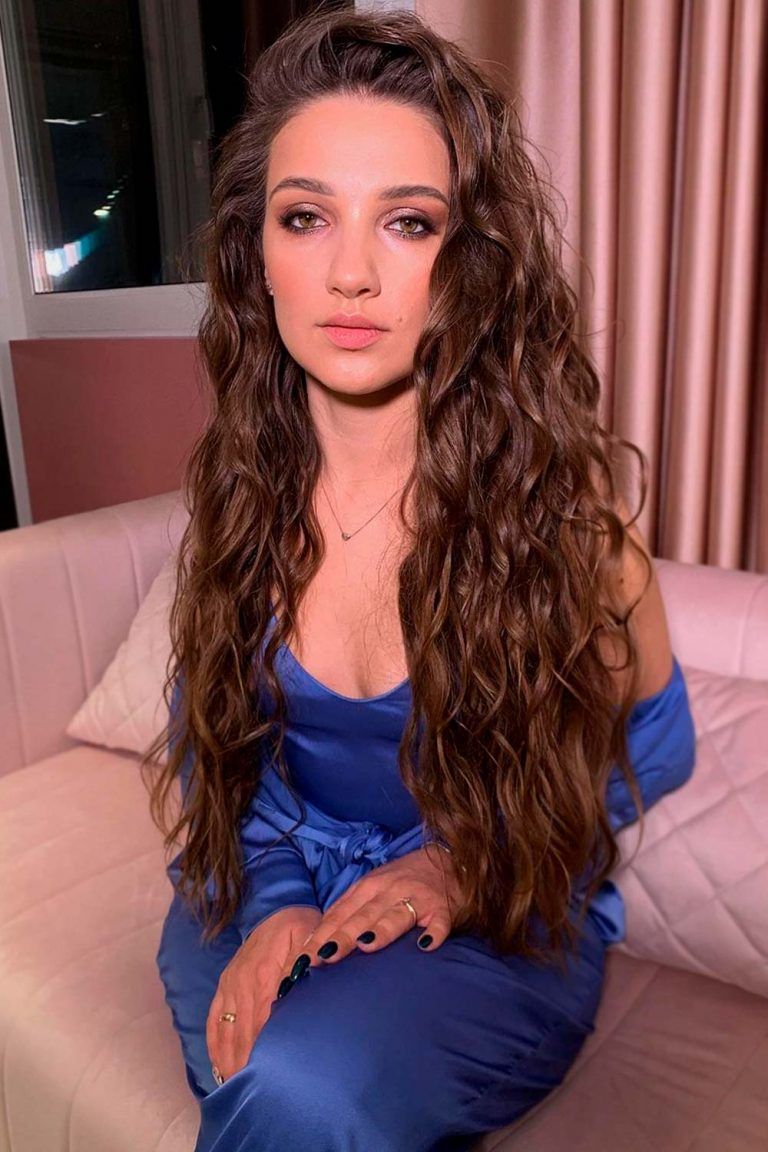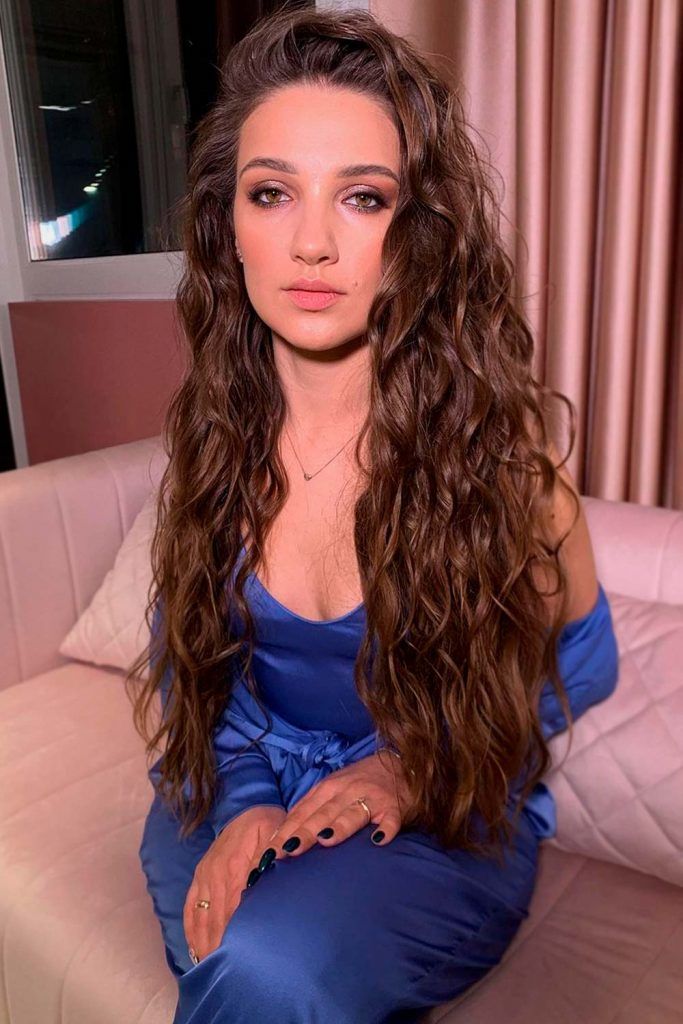 Credit photo: instagram.com/i_pasechnik
Got tired of your lifeless thin hair? Leave your dull texture to body wave, then. This type of perm hairstyles will not give you a drastic, doll-like hair look. On the contrary, it will diversify your straight locks with natural-looking wavy texture, thus giving you a flirty and effortless style.
Pin Curl Perm For Long Hair
Credit photo: @lenabogucharskaya
i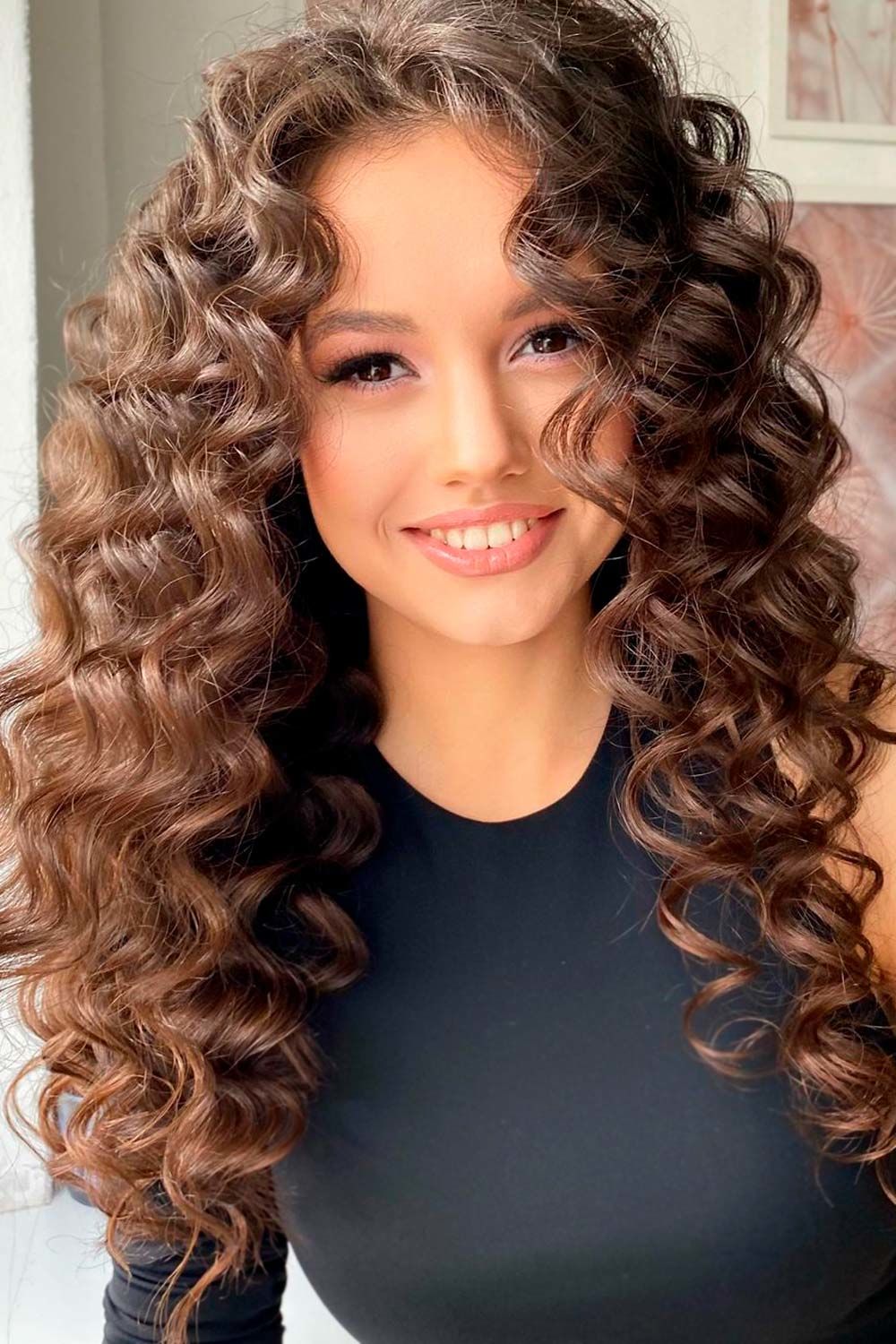 Credit photo: @cut_and_color
i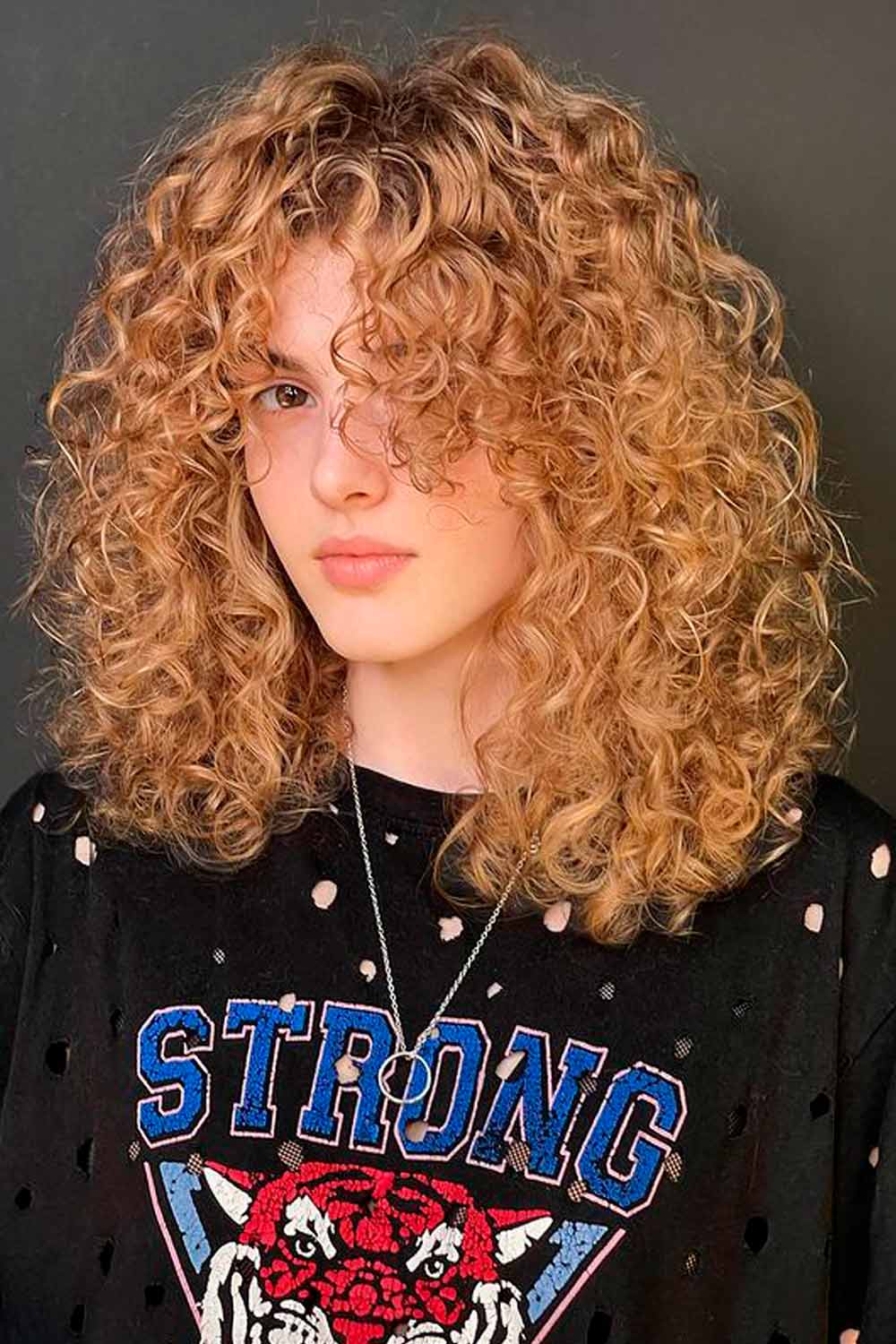 /
We can't have too much of outstanding texture and eye-catching volume, right? Here comes long hair perm that was added as a finishing touch to already thick chevelure. Yes, it's never too late to add more oomph.
Spiral Perm For Long Hair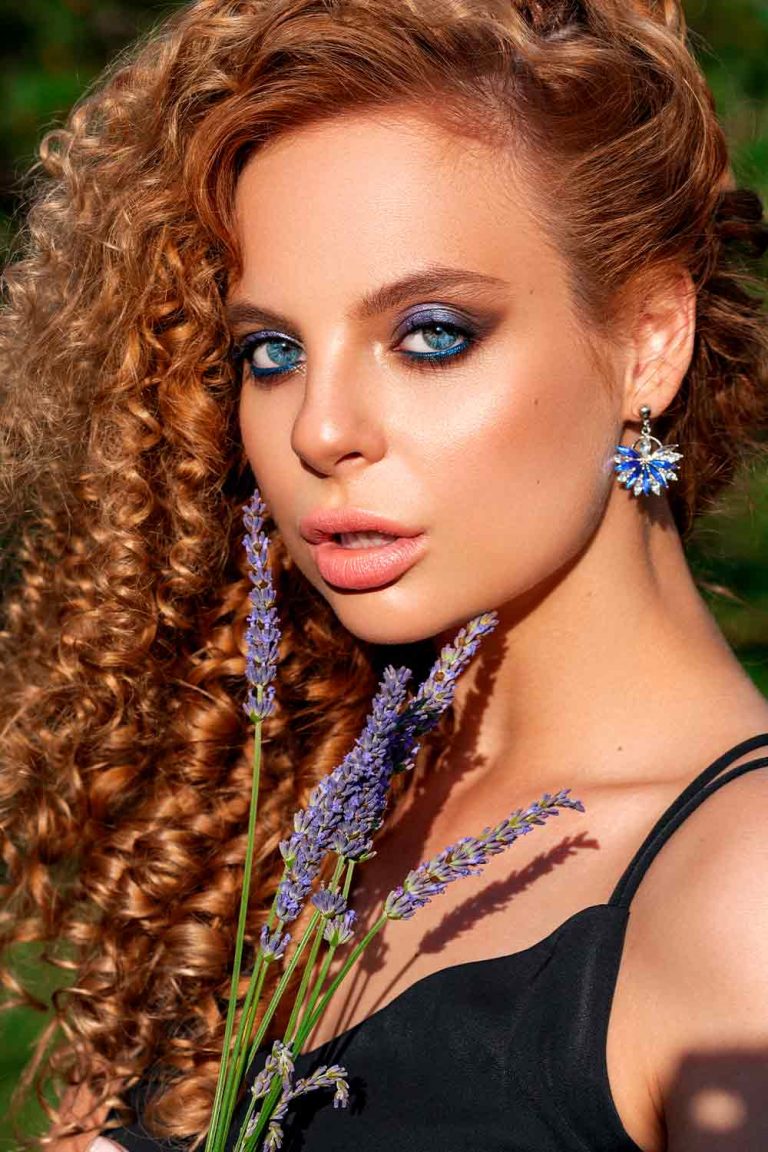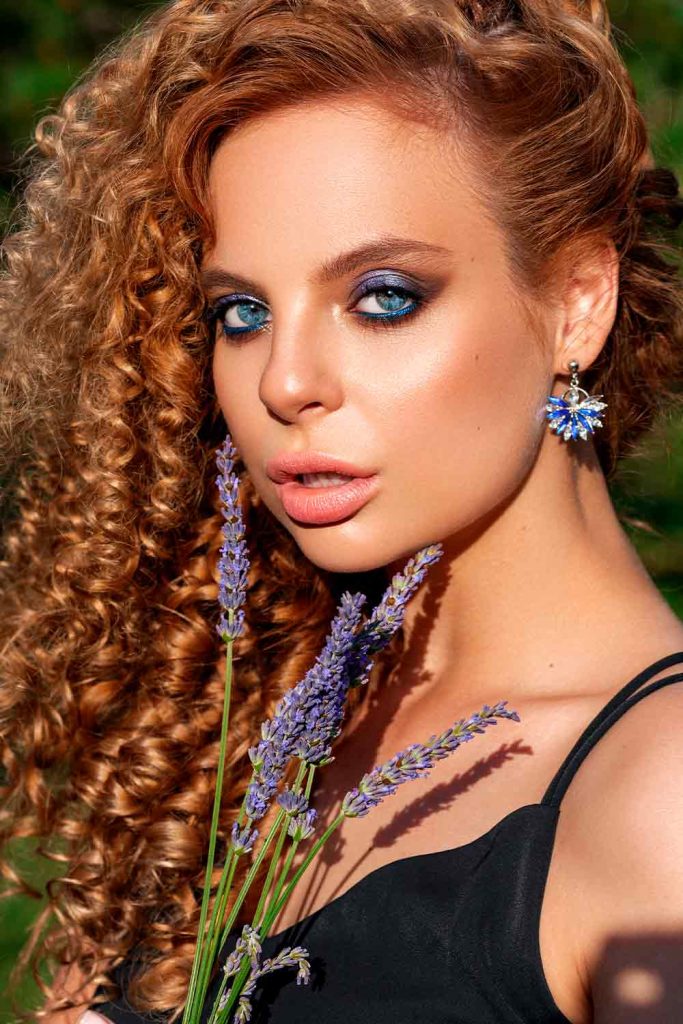 Credit photo: Shutterstock
Those who appreciate classics will love this spiral idea. The truth is, it looks just like in the stylish 80's when the perm first emerged. As you can see, it hasn't lost its charm!
Perm With An Undercut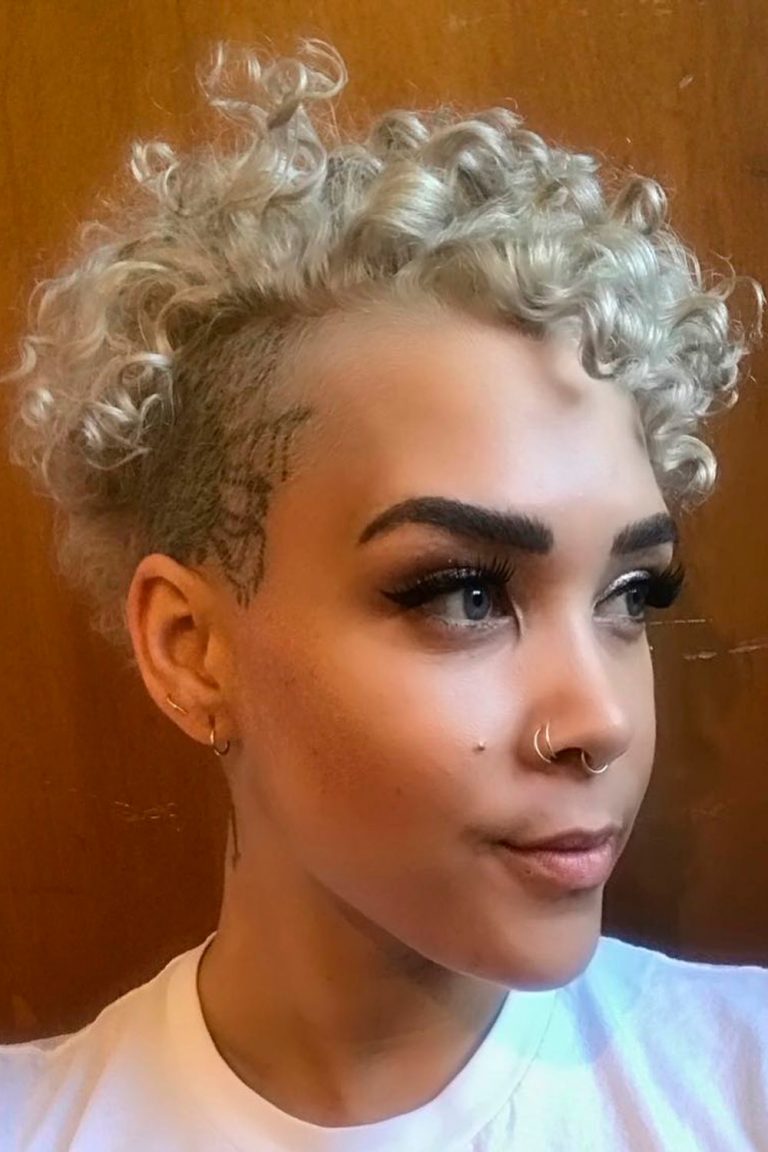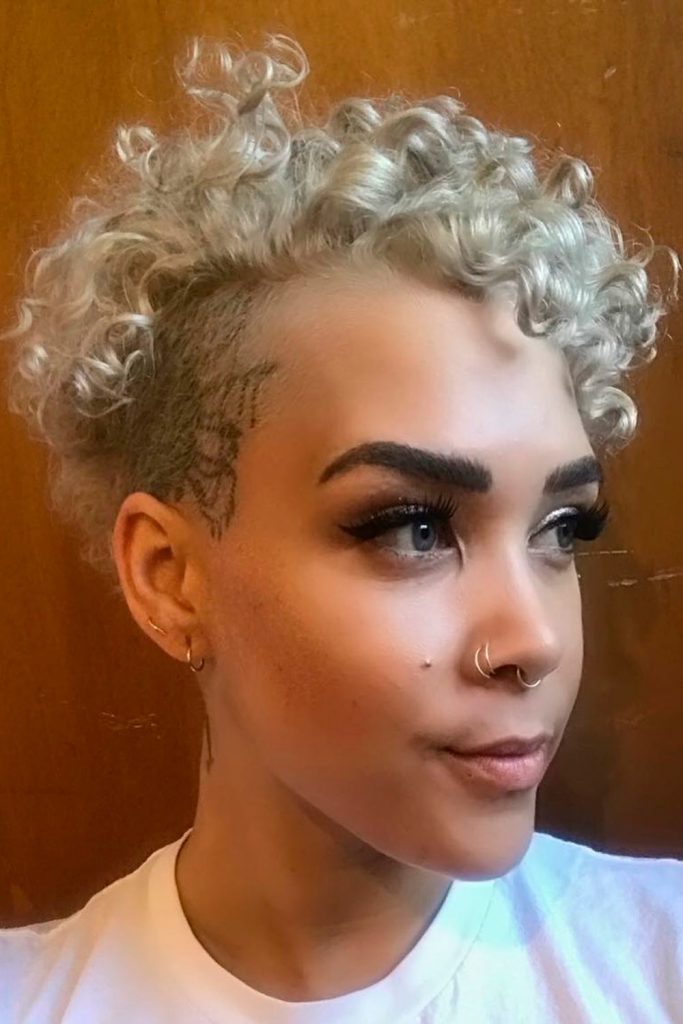 Credit photo: instagram.com/isaac4mayor
Perm Mullet
Credit photo: @presleypoe
i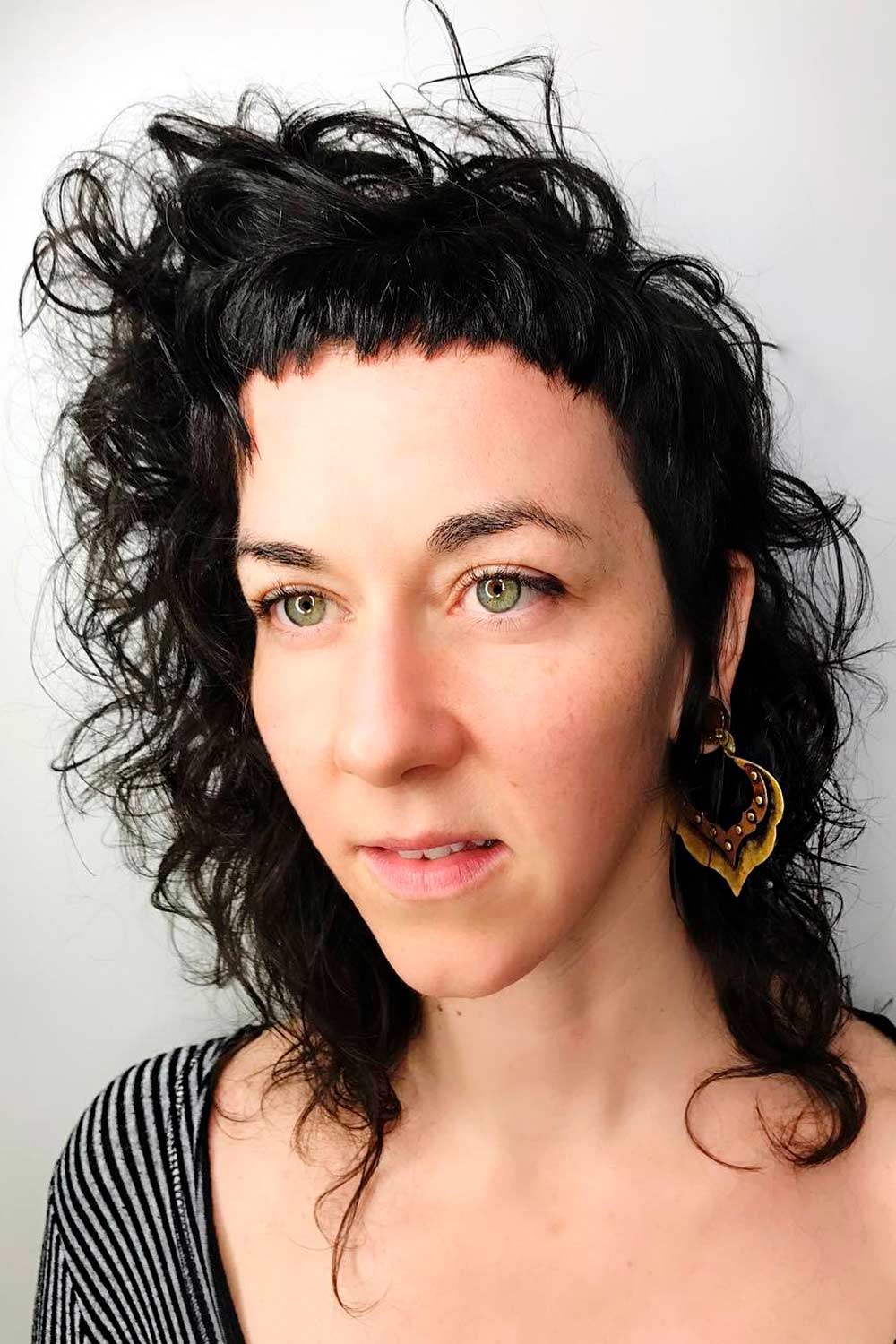 Credit photo: @hugosalon
i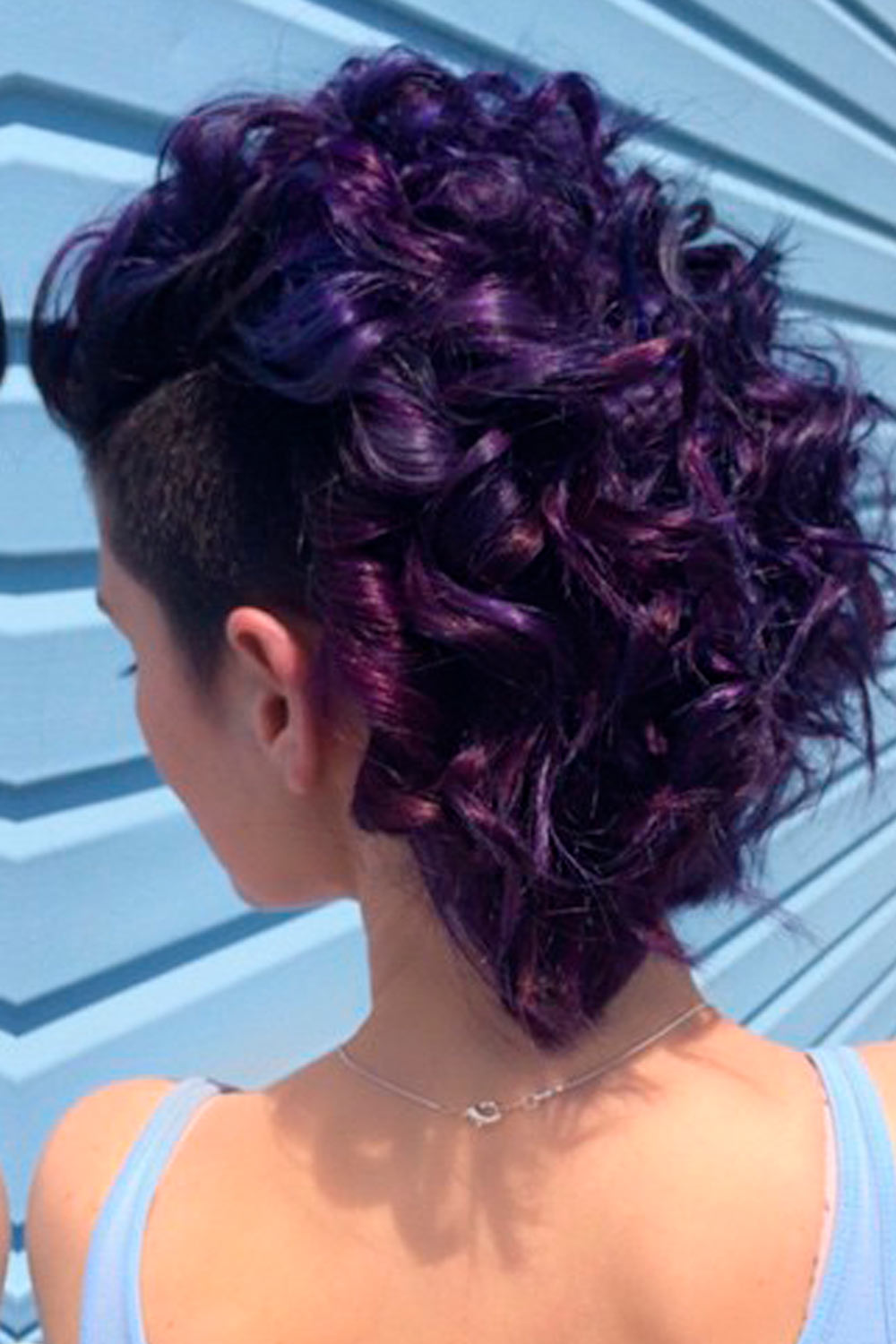 /
What is a perm? How long does a perm last? You've got the answers to all the questions! You've just discovered everything you should know about getting a permanent wave, including useful tips and inspo-pics. Now, it's time to give the green light to texture transformations!
FAQ: Perm
Do perms ruin your hair?
Perming your hair isn't as bad for your hair as bleaching it. The technique may weaken strands. If your hair is already damaged, you may experience brittleness or even breaking.
How long does a perm last?
Perms can last anywhere from 3 to 10 months, depending on the type of perm you have, your hair care procedures and your hair growth rate.
How do I keep my perm curly?
Straightening your hair, as well as drying it with hair dryer, can loosen your curls as well as cause frizz and damage. In order to protect your curls, make sure to use enough of heat protectant stuff. If you really must blow dry your hair, do it once it is almost dry and use a diffuser to avoid frizzing.