Bow Updo Style For Short Scene Hair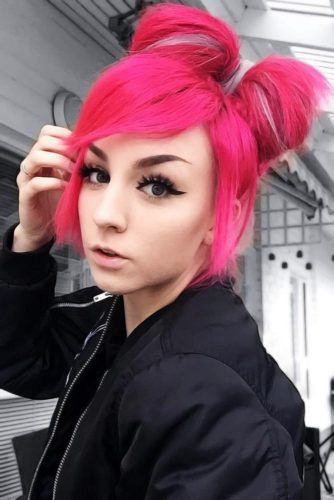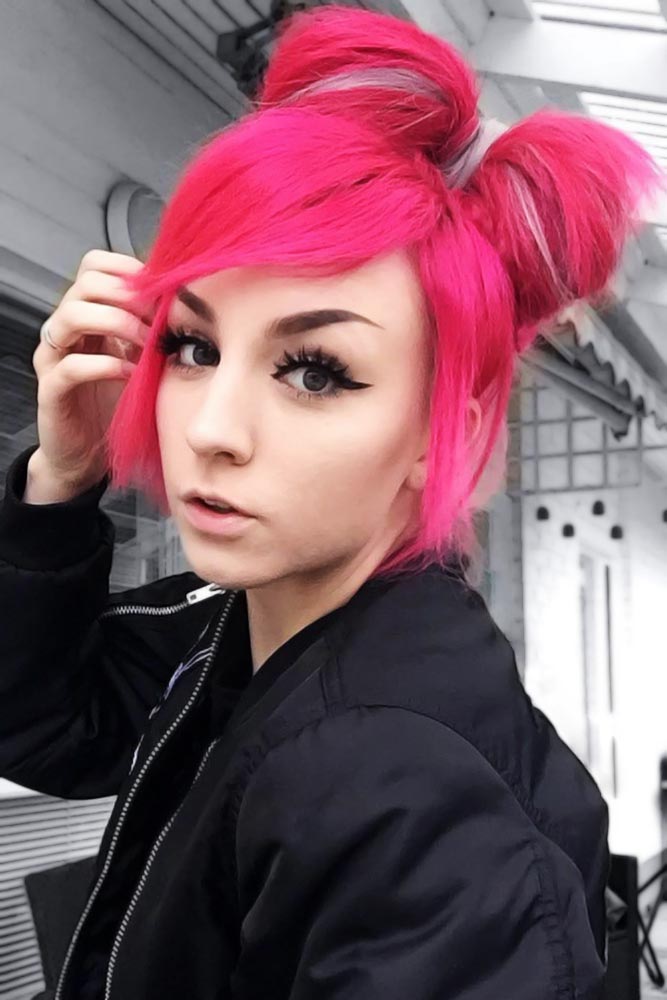 Another ravishing updo for scenies! Bow updo is not only about pure femininity and delicacy. With the right color approach, you can change the direction of a girly hairdo, transforming it into a lively layered masterpiece.
Source: p273 via Instagram
Space Buns Half-Up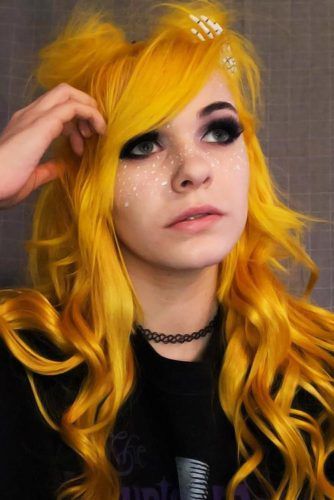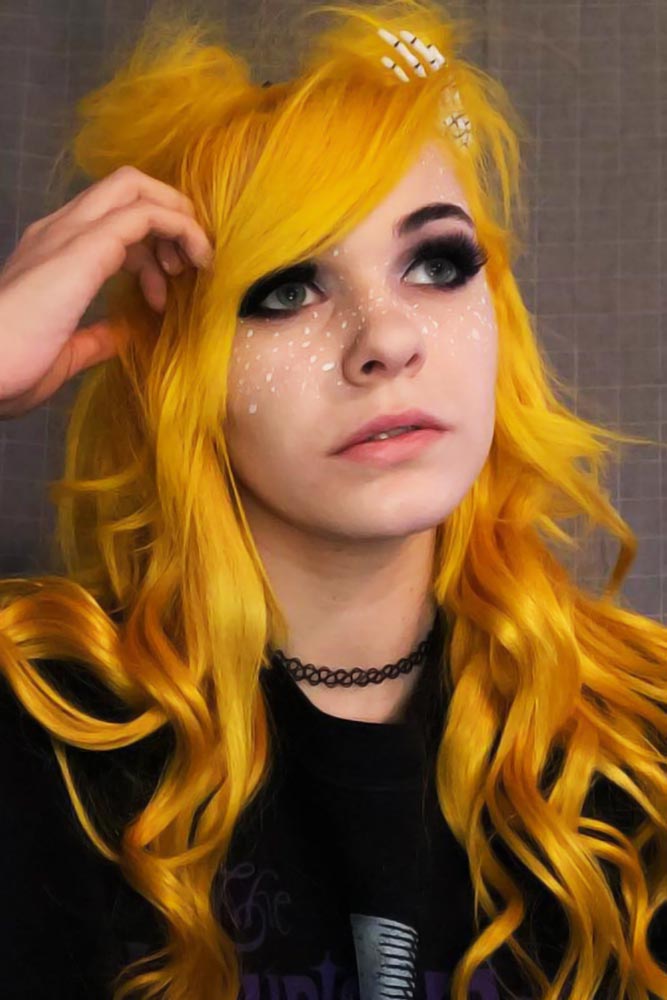 These buns do look like they've come to our world from the outer space; they're just ethereal. Who would've thought that going for a sassy yellow tone over your long hair would be enough to travel in space? Well, you know, a wig will count, too, if you're afraid of commitments.
Source: _war.paint_ via Instagram
Half Up-Ponytails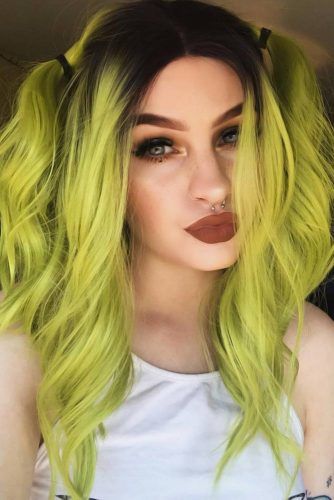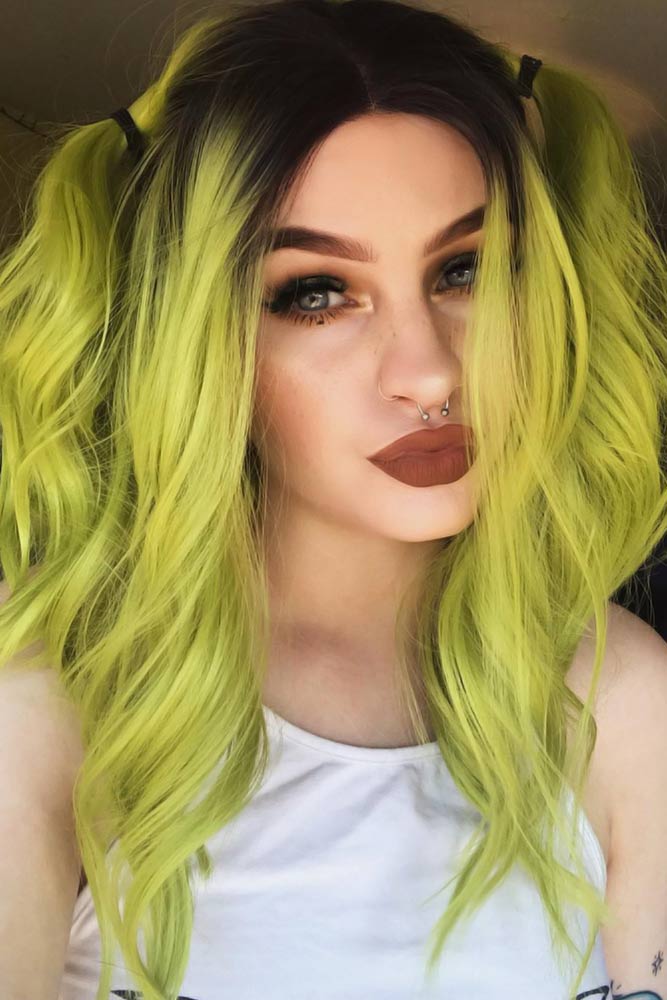 Scene hair colours make even the simplest hairstyles ever appear in a totally new light. Have you ever seen that fascinating half-up ponytail? A tip: whatever color you choose, leave the roots dark to add some contrast.
Source: f.oxbaby via Instagram