Although people tend to align the Emo hair aesthetics with emotional distress and melancholy, this image is no longer that bleak. Modern emo kids don't suffer from pessimistic feelings, claiming they're just too sensitive and emotional. In fact, that's why they may seem to hide their oversensitive souls from this cruel world, and their haircuts, styles, and looks are meant to express it.
As the fashion world evolves, the Emo hair choices change, allowing creative teenagers to experiment with their hair colors and cuts. If you feel this subculture and want to learn more about it, welcome!
How to Get Emo Hair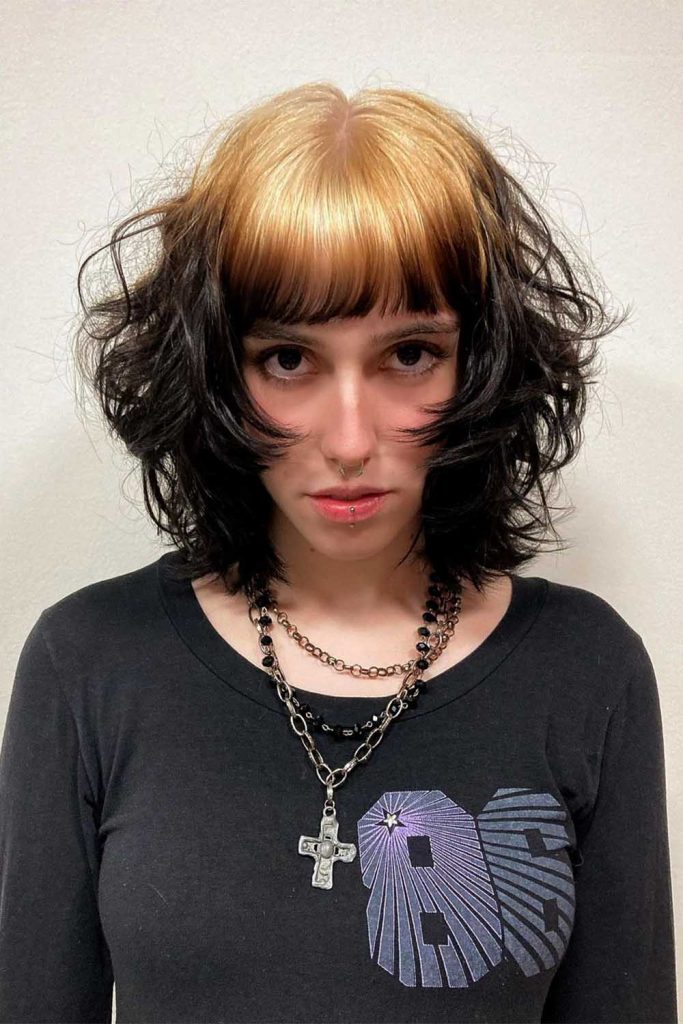 by @exotismos
Bright colors, choppy layers, and side-swept bangs are the calling cards of Emo hair. Still, getting a sharp cut is one thing, while maintaining the Emo image is another. If you'd like to recreate those fascinating looks, you should learn some basic styling tricks.
Create a deep side part. Since most emo styles can't do without a deep side part, make sure to begin with it. Using a rattail comb, slide it through your hair, starting at the outside of your brow and moving to the crown of your head. Then, comb your hair on both sides of the part and secure it with hairspray. Tip: If you have a long fringe, you can part it so that it falls over your eye.
Use bobby pins for the illusion of side-swept bangs. If you don't have bangs, comb the front section of hair forward, ensuring it falls across your forehead. Then, sweep it to one side and secure the fringe with bobby pins right at your ear.
Wear your hair sharply straight. Similar to scene hair, you should style your hair super straight to enhance the sharpness of your choppy layers. If your hair is slightly wavy, use a flat iron for the desired look. As for girls with naturally curly hair, it's better to straighten only the fringe.
Backcomb the top for extra volume. Create a voluminous top by lifting a front or crown section of hair, combing it backward to the roots. Repeat this until you see the lift, and coat it with hairspray. Tip: it's better to purchase a root volumizer, as backcombing and teasing can damage the hair.
Give your style a finishing touch with accessories. You can accentuate your hairstyle with a cute barrette clipped into your bangs or wearing it above your ear.
Play around with hair colors. Emo kids love to experiment with their hair colors, going for bright and colorful experiments, as well as rock bleached platinum looks. If you're afraid of commitment, you can opt for temporary hair chalks or sprays instead of permanent colors.
Bright Emo Styles For Girls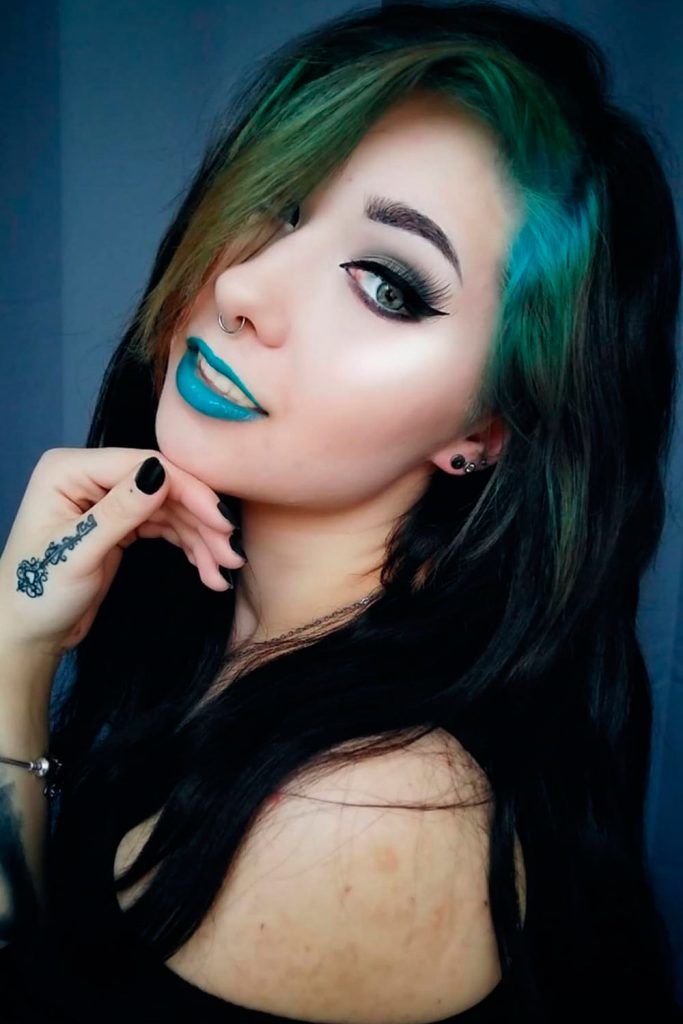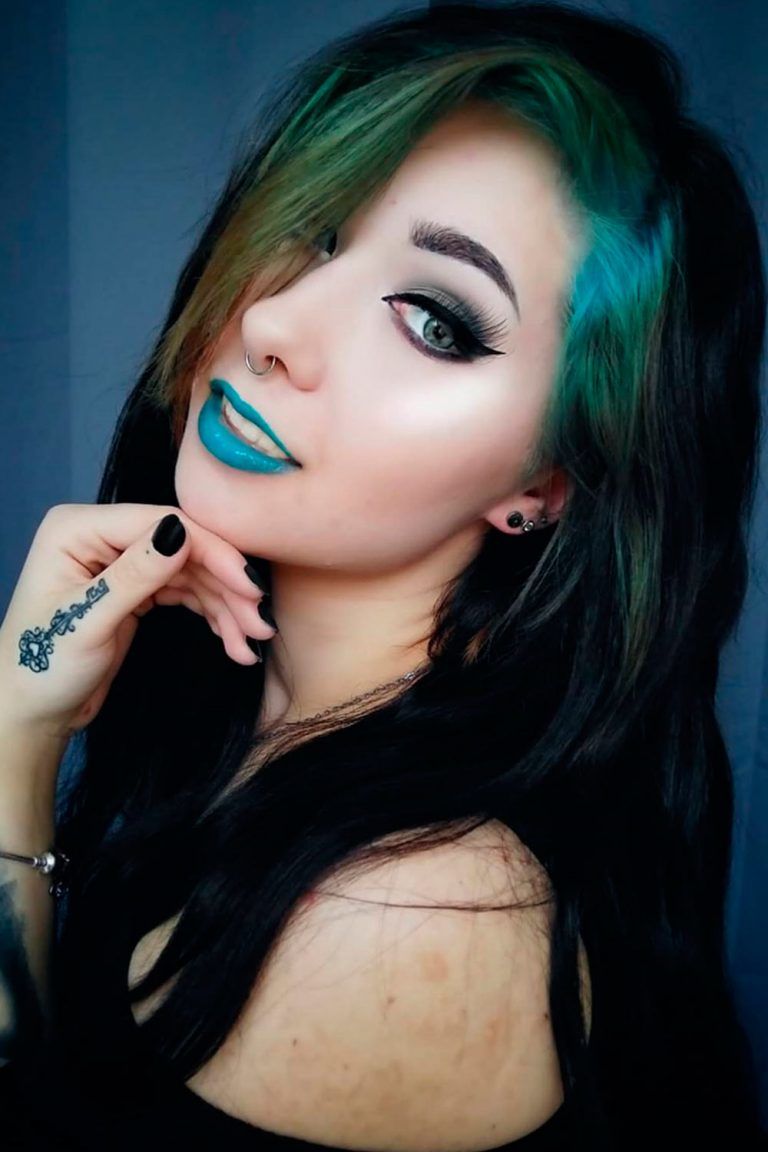 by @jenny_hellfire
Emo girls always know how to impress everyone around them with a mind-blowing burst of colors and precise sharp layers. See the latest looks that you can recreate to join them!
Though black was the most common hair color choice for emo trend followers, up-to-date variations resemble rainbow hair more.
Now let's explore short, long, and medium length hairstyles emo followers will love.
Q: Can emos have blonde hair?

A: Wearing platinum blonde colors has become a huge trend with emo kids. As for natural hair blonde, although the subculture expresses their emotional state through bright looks, you can do it without coloring your hair bright. Make sure to have choppy layers and side-swept bangs, and you're all set for a pure emo look.
Q: How do I get my bangs to be swept across my forehead/eyebrows?

A: If you want to get emo bangs in a salon, ask your stylist for side-swept bangs cut at an angle and finished with choppy layers for a textured look. Style them with a round brush, directing the fringe across your forehead, and finish the look with a flat iron.
Yellow Emo Hair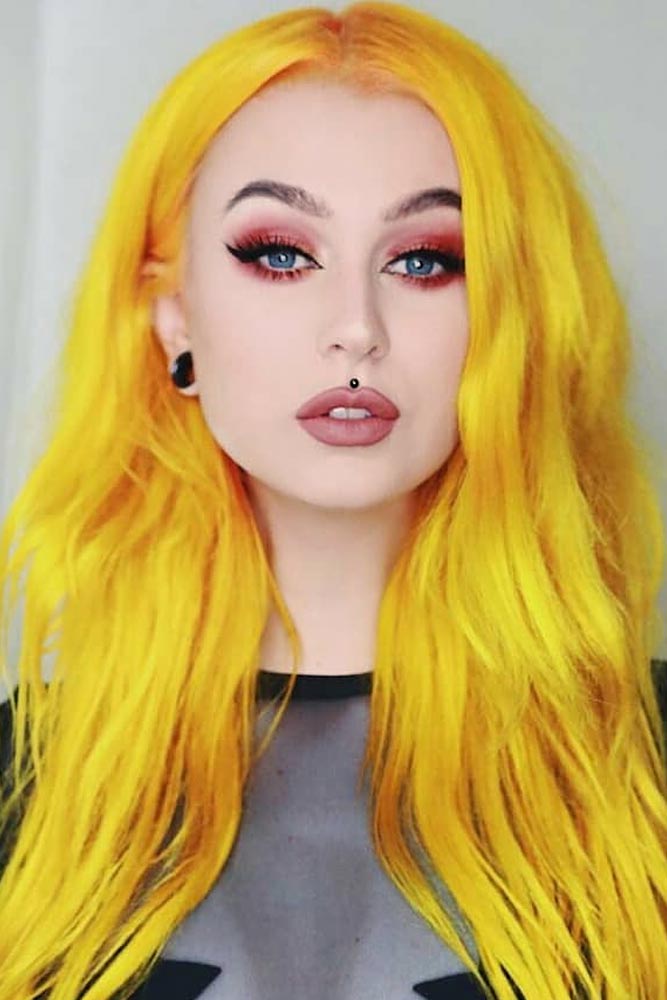 by @simply_alternative
Usually, people associate the emo image with emotional distress, melancholy, and loneliness. But nowadays emo adolescents and teenagers are not really into such pessimistic feelings. Instead, they point out that they are just overly emotional and sensitive, so to say hiding from that harsh world that surrounds them. And they express these feelings with their looks. Also, we should indicate it again: today emo hairstyles are not all-black. To the contrary, a contemporary emo hair girl is more likely to appear creative and super vivid, experiment with her hair color.
You can notice this shift in these emo haircut images. These yellow hair ideas offer that unique, unexpected twist desired by the emo soul. The brightness of these looks is super loud, acidic, we would even say futuristic. And some messiness can pair well with these yellow shades.
Blue Shades For Emo Girls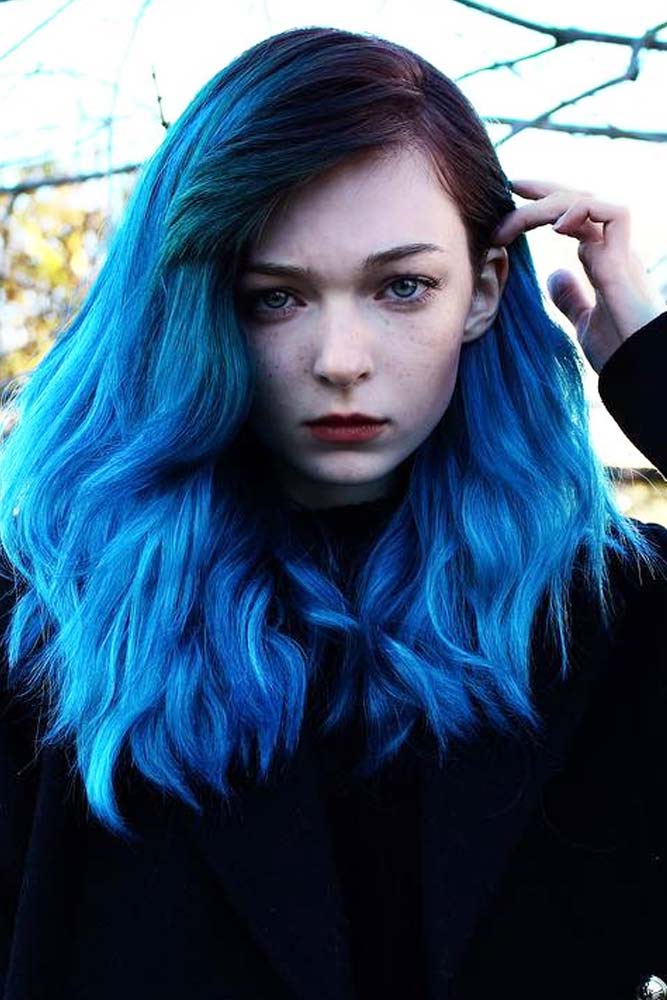 by @hallucineon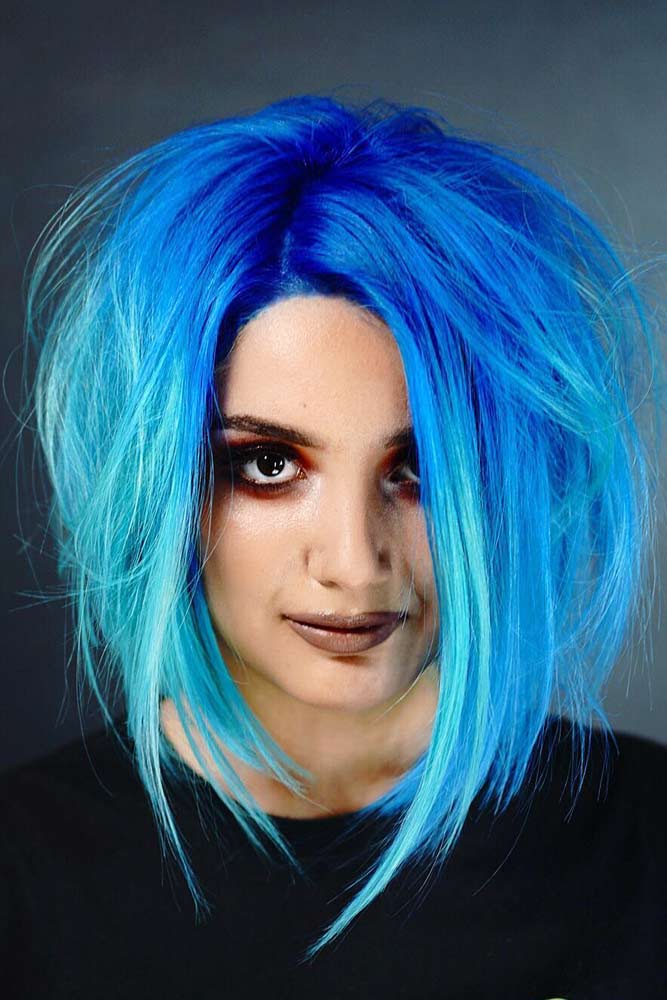 by @philipwolffhair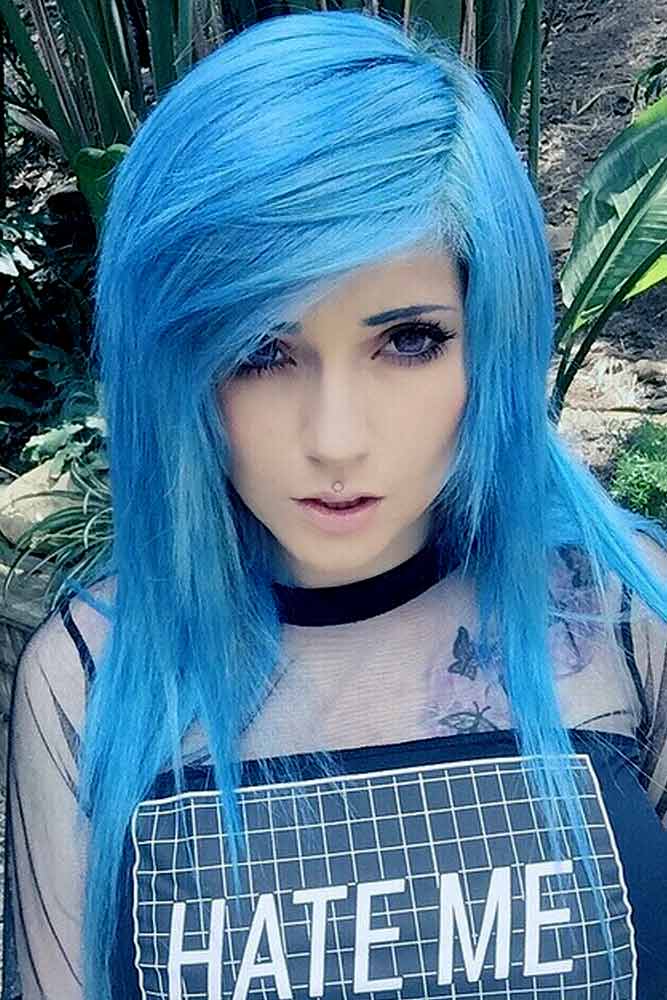 by @theledabunny
We really love these emo haircut girl images. Blue is a super fun color, and it is also a bit shocking, but in a good way. In case you do decide to go that wild, it is advisable to pick a shade of blue that will be true to you. Stick to these rules:
Bright blue works great for babes with fair skin.
Is your skin not porcelain but still very light? Go for baby blue.
In case you have a medium complexion, try cobalt blue that is medium in its essence, as well.
Is your complexion olive? Then blue with a green tint will compliment you.
And babes with dark skin should go for navy blue.
Violet Shades Of Emo Hair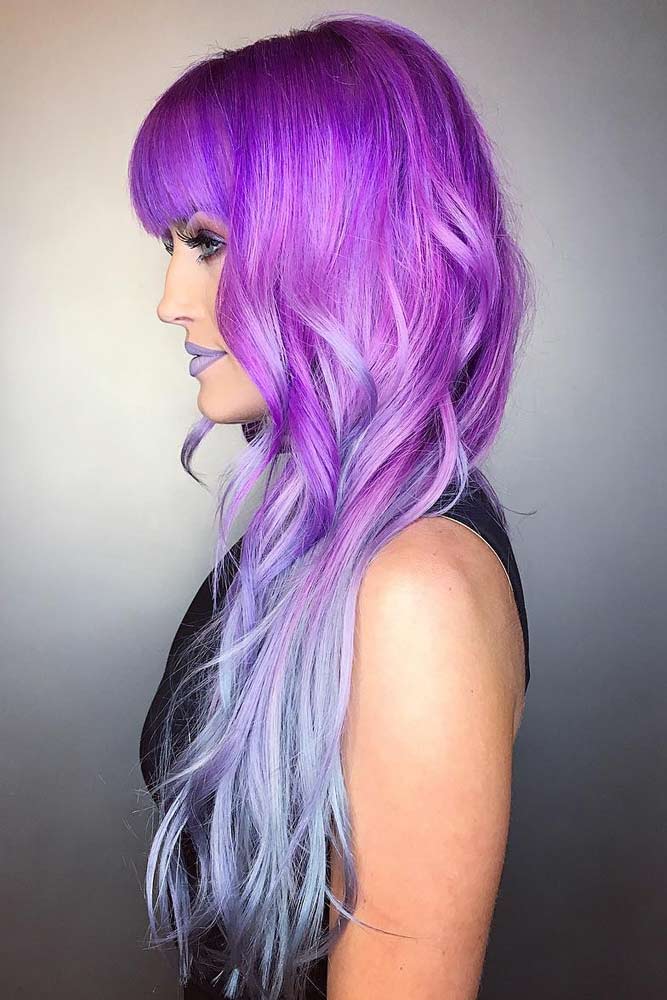 by @hairgod_zito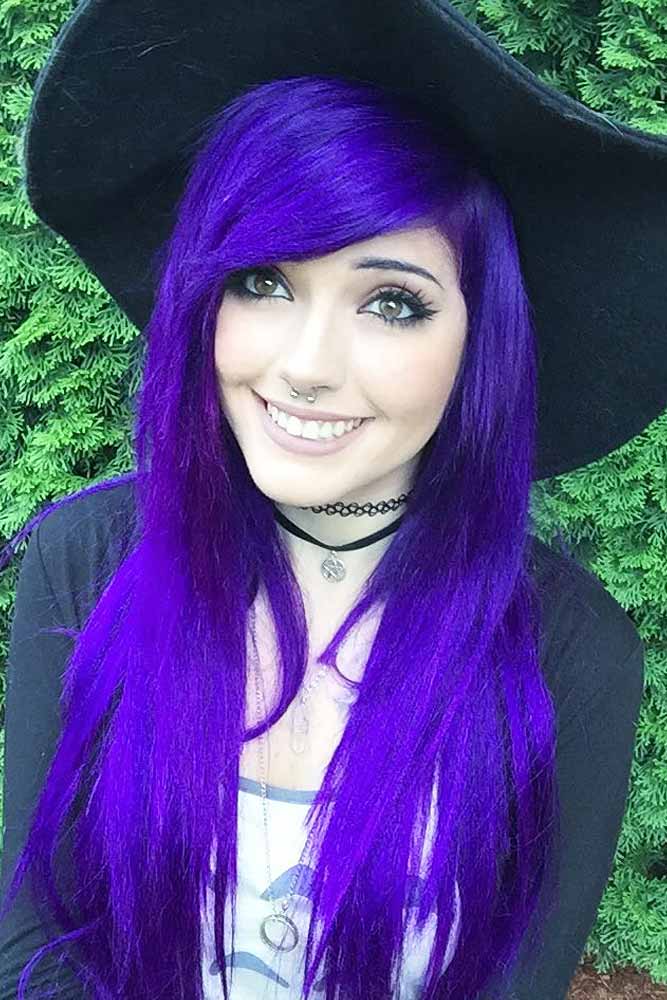 by @theledabunny
We think that these violet hair shades are really pretty. The best part about purple hair is that it can look daring, but it can also look quite feminine, depending on how to style your tresses. This unique quality makes violet totally worth trying whether you wish to follow the emo trend or not. Show them all that you are a self-confident and very brave babe! Experimenting is cool, and when it comes to violet shades, you are sure to get a tasteful look.
Reddish Shades Of Emo Hair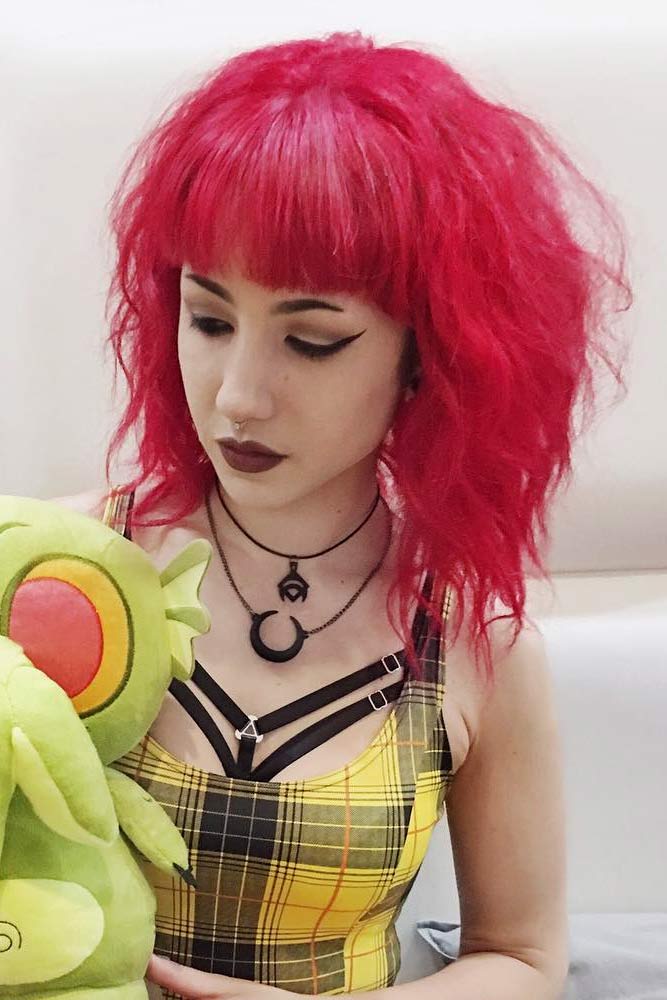 Credit photo: instagram.com/fiiendfyre
by @hairgod_zito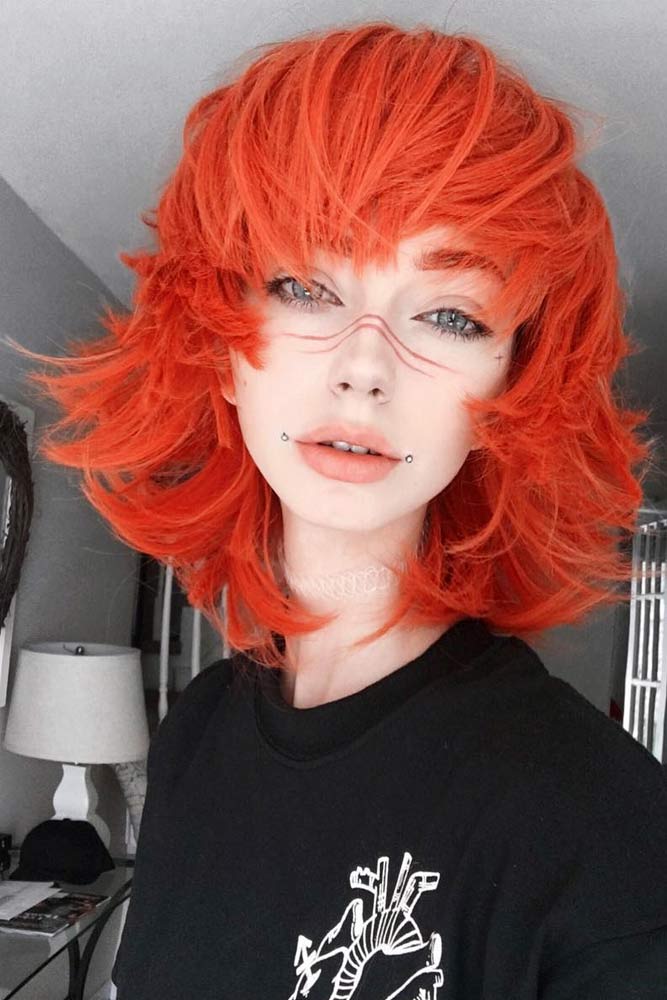 Credit photo: instagram.com/jude.karda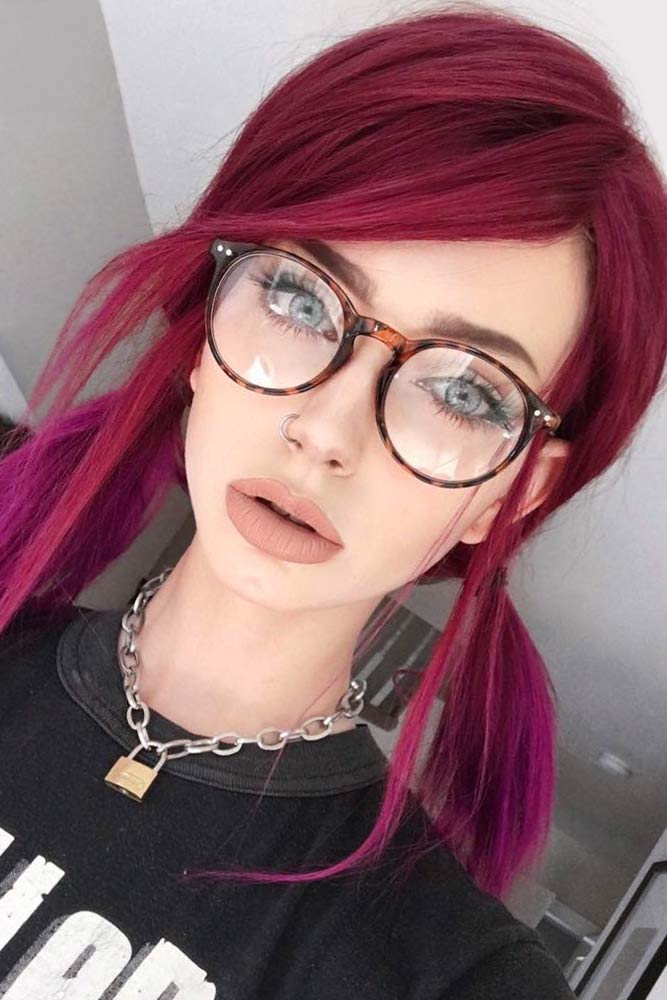 Credit photo: instagram.com/jude.karda
Go for a shade of red in case you have a strong personality, and you adore shocking people. But overall, vibrant red tones will work great for women with a fair complexion; crimson, golden red, and rich copper will be ideal for babes with a medium skin tone; wine and berry shades are your best bets if your skin is dark. And keep in mind that some shades of red are capable of flattering anyone. These involve rose gold and pumpkin spice shades because they combine both cool and warm undertones.
Rose Layered Hair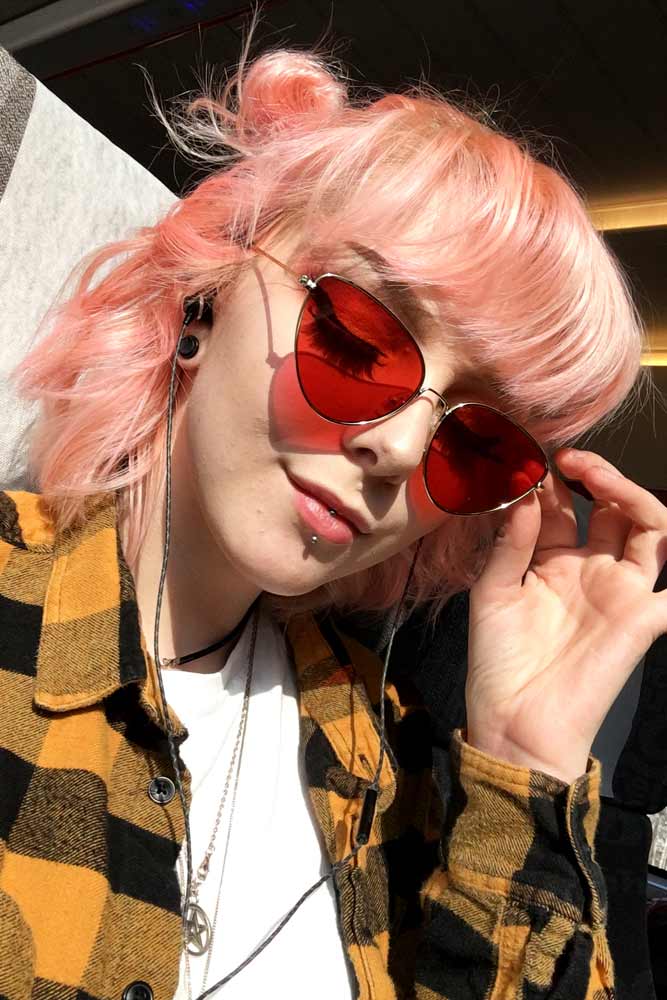 Credit photo: instagram.com/acelescup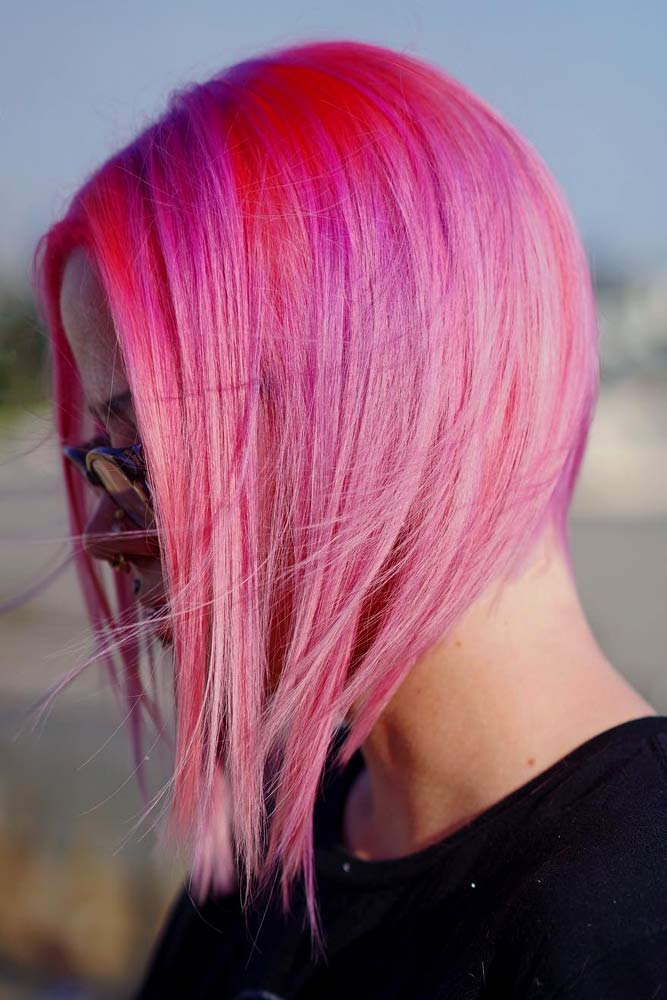 by @hairgod_zito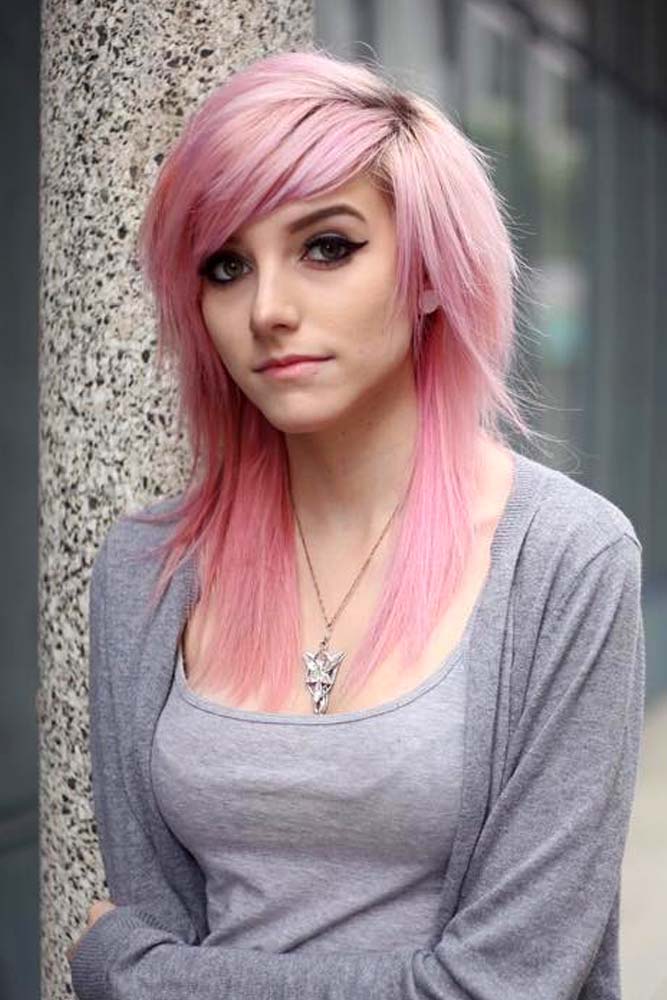 Credit photo: instagram.com/piercethealex
Opt for a rose hair color in case you wish to have an unusual but very beautiful appearance as well as express your individuality and free spirit. These layered and very defined haircuts pair well with the shades of pink, revealing the fact that obeying rules is not about you. Would you like to rock one of these cool but sensitive Emo girl looks?
Emo Hairstyles With Green Shades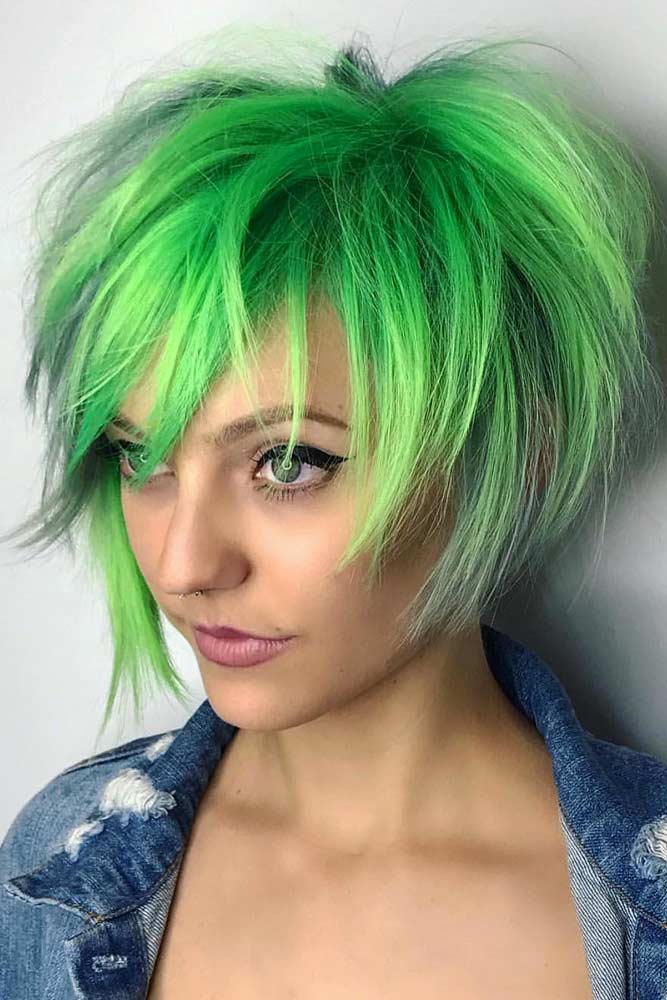 Credit photo: instagram.com/philipwolffhair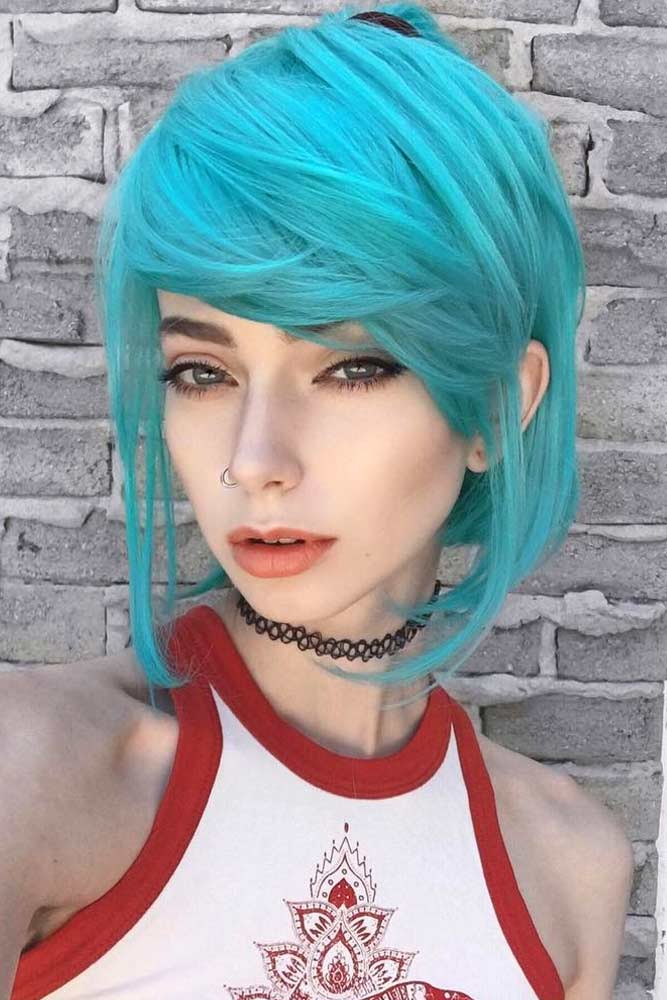 Credit photo: instagram.com/jude.karda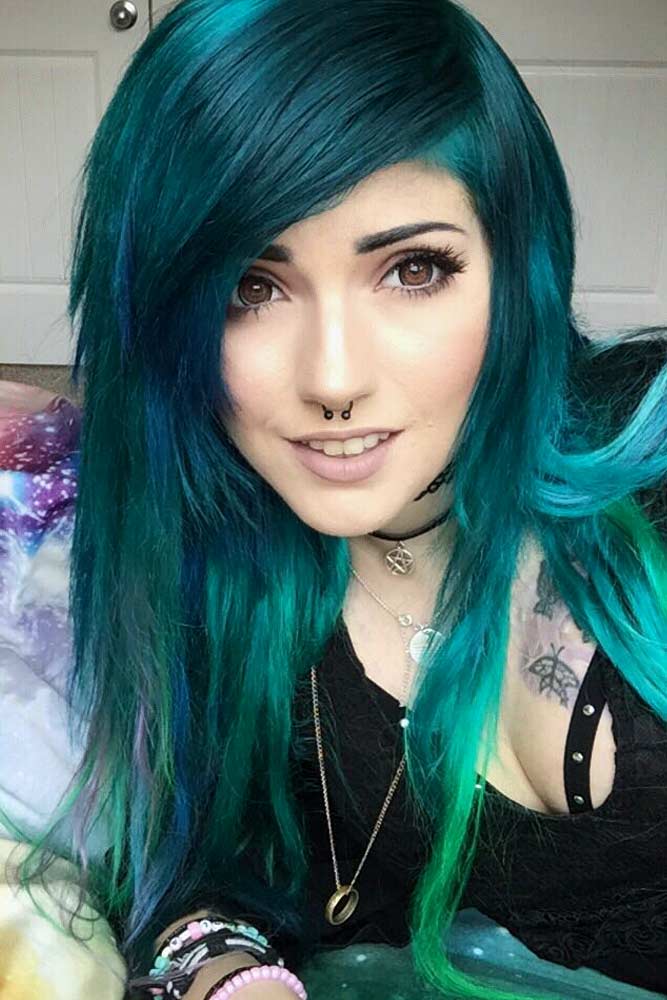 Credit photo: instagram.com/theledabunny
These green hair ideas can help you reveal your artistic and emotional soul. When picking a green shade, make sure that it flatters your skin tone. Hair colorists claim that mint green, sage green, and seafoam green are ideal for light complexions, emerald green ombre hair will work wonderfully for medium to dark complexions, moss green is great for a light to medium complexion, and neon green is a universally flattering shade.
Emo Hair With Colored Stripes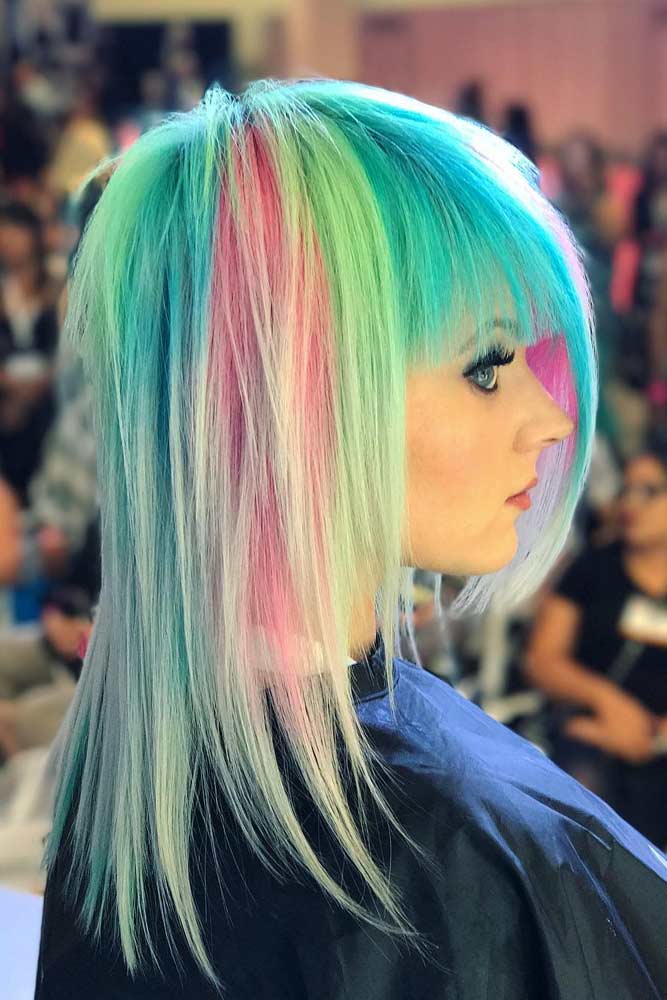 by @hairgod_zito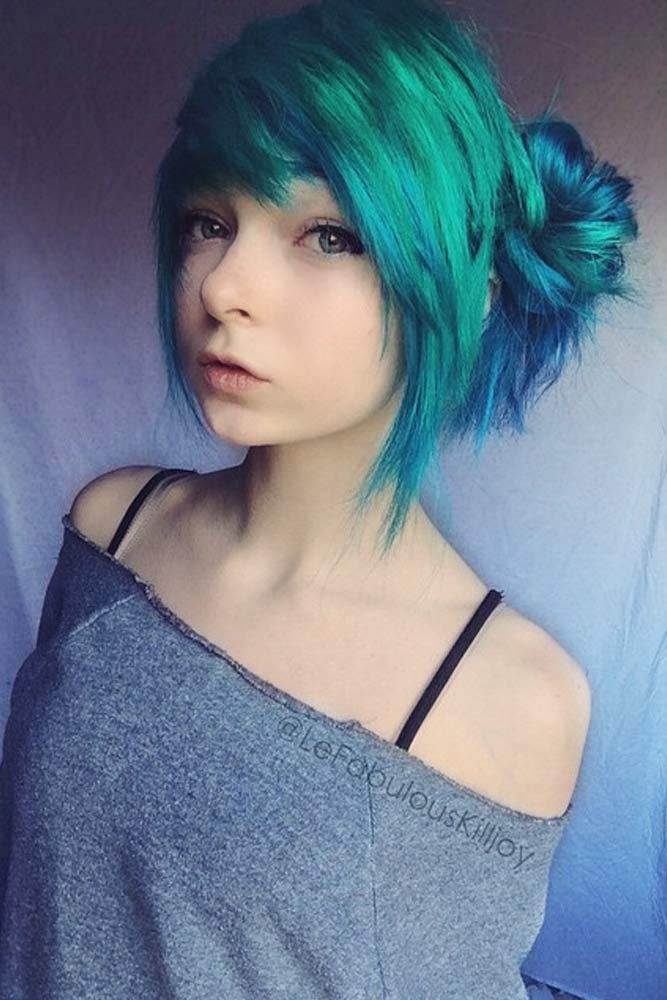 Credit photo: instagram.com/hallucineon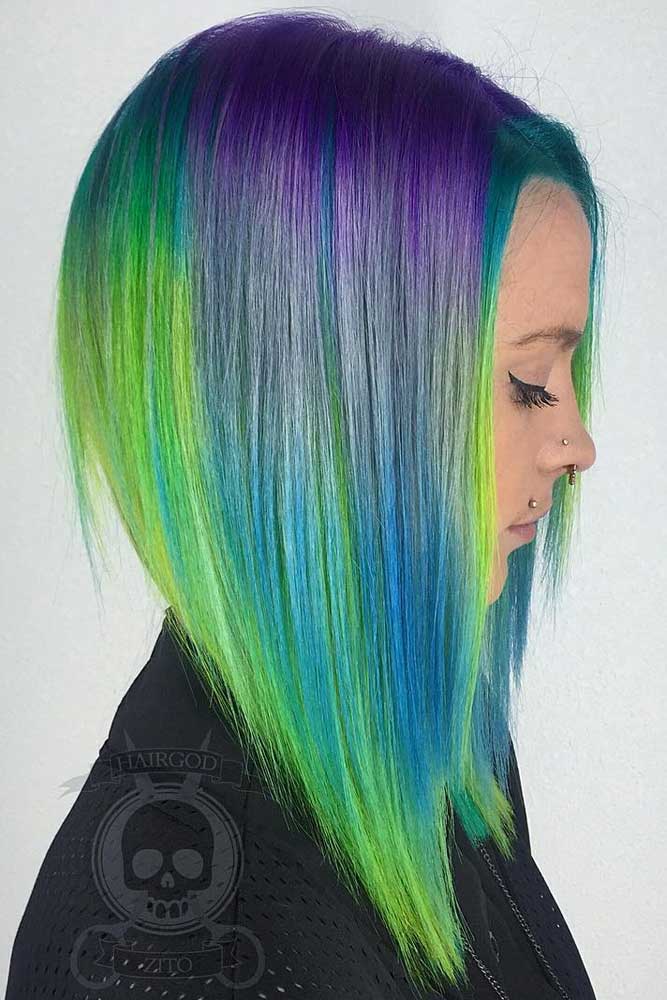 by @hairgod_zito
Sometimes one color is not enough to express your emo world. That is when we would suggest these colorful combinations.
But sometimes, to the contrary, we get tired of being bright. Our lives change, and one day you might wish to stop being an emo girl. Whenever it happens, you can grow out your drastically asymmetric cut or maybe cut it shorter to get rid of the asymmetry. And to get a more natural hair color, you have several options. For example, you can first make your vivid hair fade simply by skipping touch-ups, sunbathing without a hat. Or, you can get your tresses bleached and then go natural.
Black Emo Hair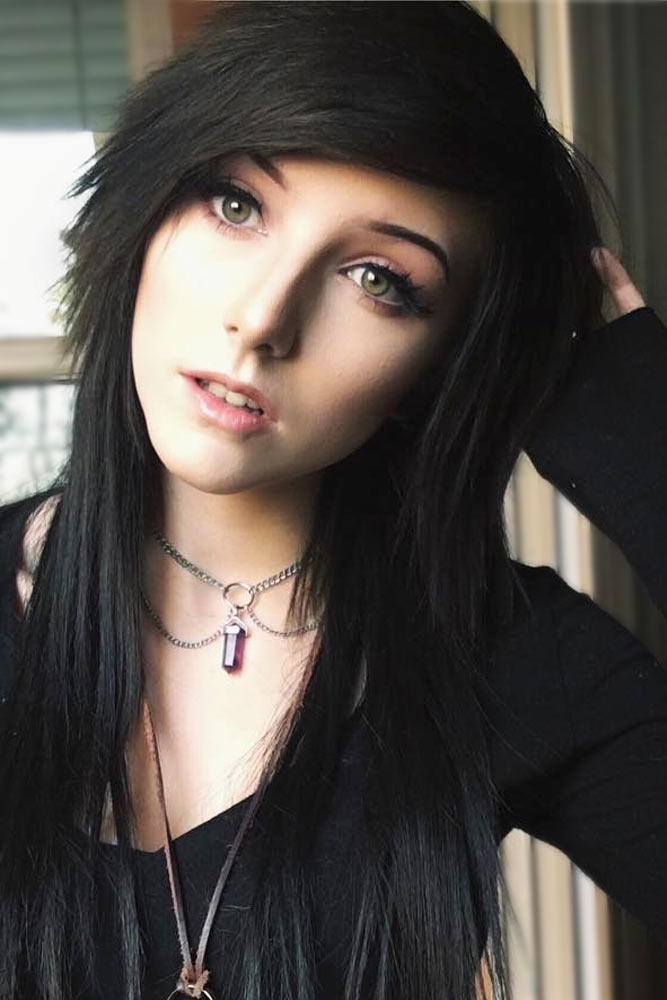 Credit photo: instagram.com/piercethealex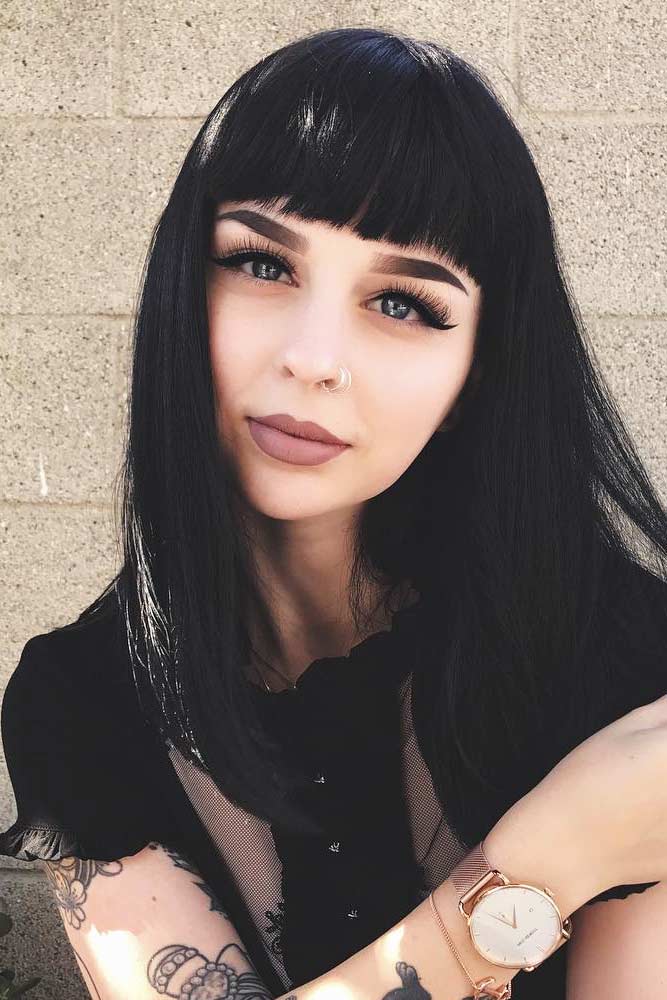 Credit photo: instagram.com/foxfell
If you hate bright and bold colors you can embrace an emo style with moody jet-black hair that contrasts with your pale skin. You can definitely try these hairstyles for a powerful effect and to convey your emotional, lonely, or depressed self.
Colored Emo Hair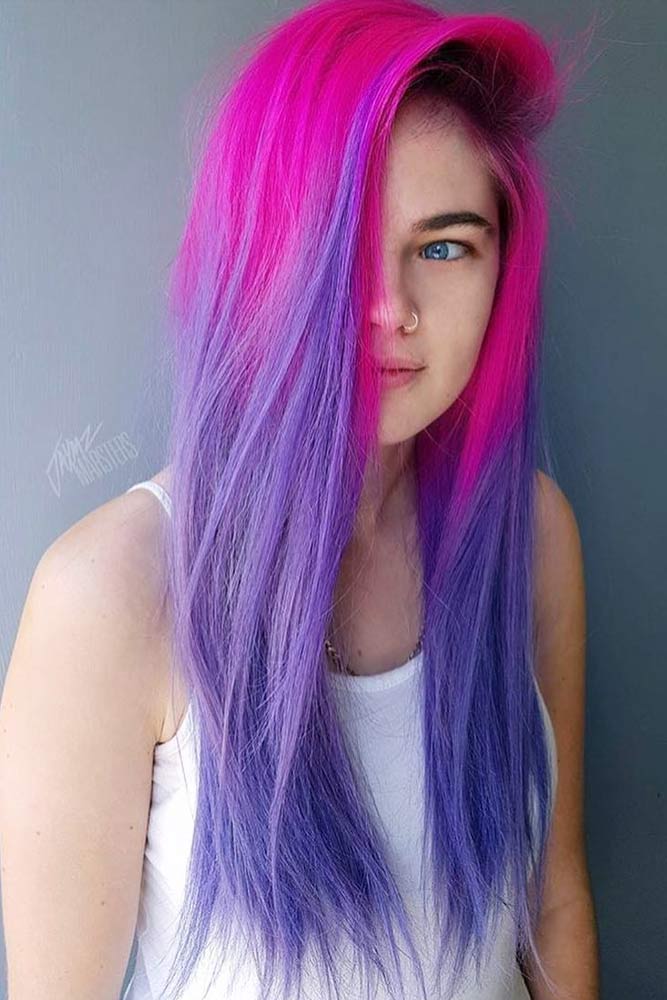 Credit photo: instagram.com/Jaymz.Marsters
Emo hairstyles can be long, short, or medium, and the colors can be amazing. You can put a few streaks of it in your hair or make colored ombre to add some dazzle to your style. These hairstyles are no longer only for teens and when you will see some of these emo styles you want to try it!
Well, to conclude, this journey has been fun, how do you think? Come back for more inspo!
Buns & Ponytails Emo Hairstyles For Girls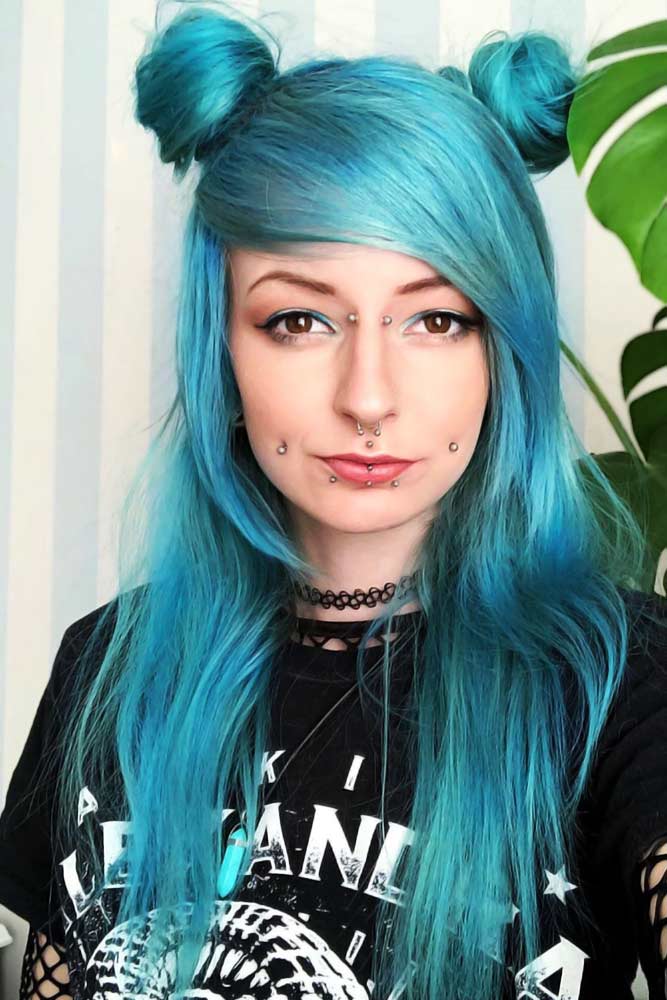 Credit photo: instagram.com/awesometeacat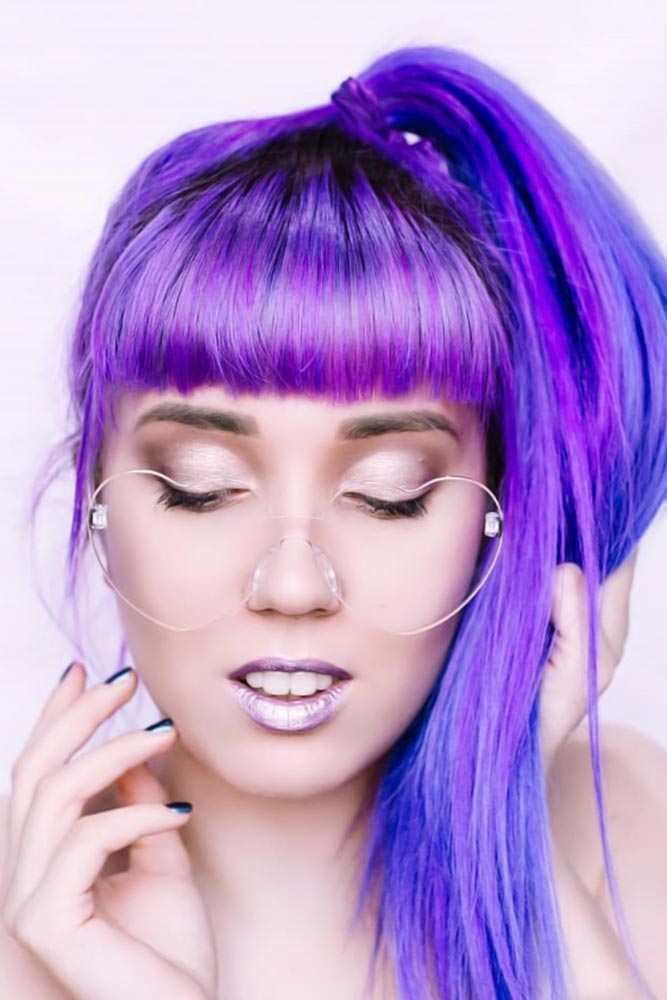 Credit photo: instagram.com/infashionchains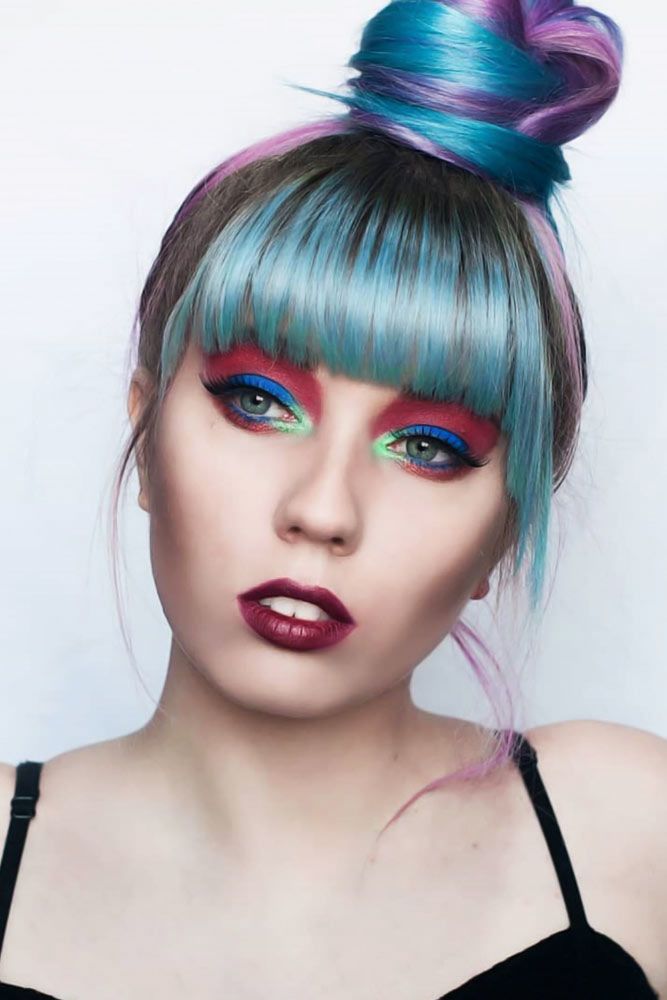 Credit photo: instagram.com/infashionchains
Although there are some common concepts of how emo kids should look like, in today's world, you can set your own definition for your emo style. And it goes without saying that the more bright colors you flaunt with, the clearer your message to the world is. By the way, girls who mix trendy seal, purple, and fuchsia shades have a secret power to move familiar hairstyles to the next level. Remember the good old space buns updo, high ponytails, and high buns? With a colorful mane, they will appear in a totally new, different light.
Short Emo Hair Styles Updo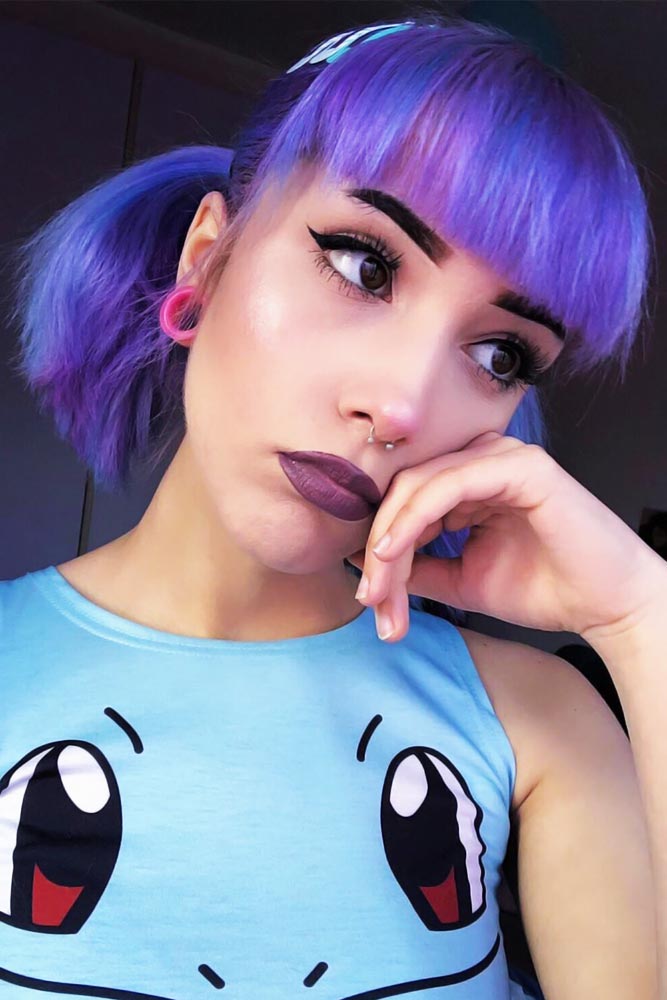 Credit photo: instagram.com/juptears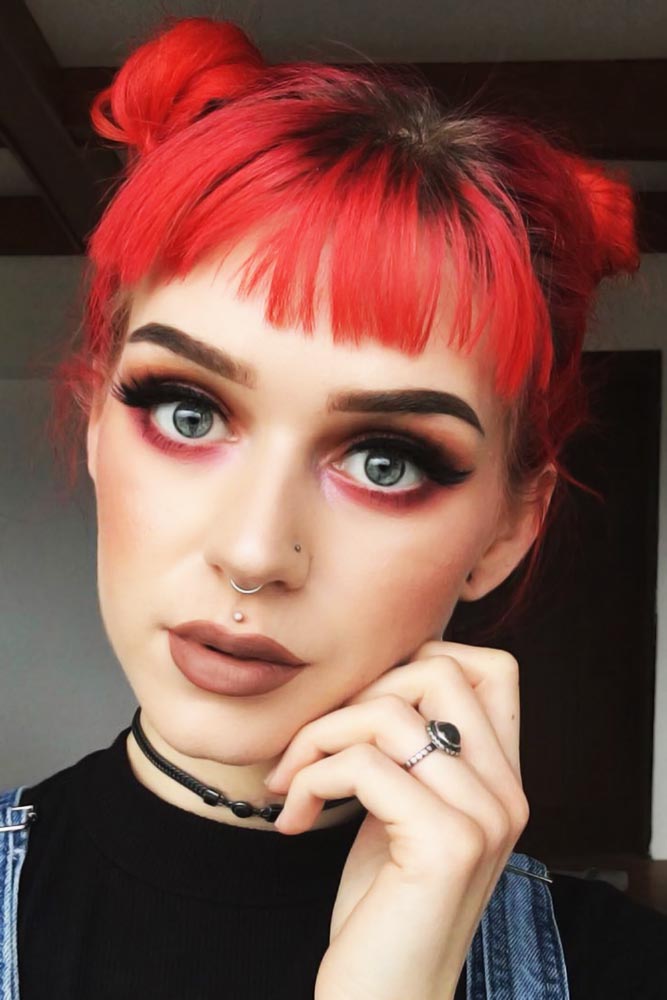 Credit photo: instagram.com/_wildfern
Cute updos for short hair do exist! Moreover, there are lots of options for girls with short hair that can make the emo image complete. Baby bangs, funky colors, attention-grabbing makeup, and tiny little ponies or buns are the keys to making your short locks show what a bright personality you are.
Emo Bob Styles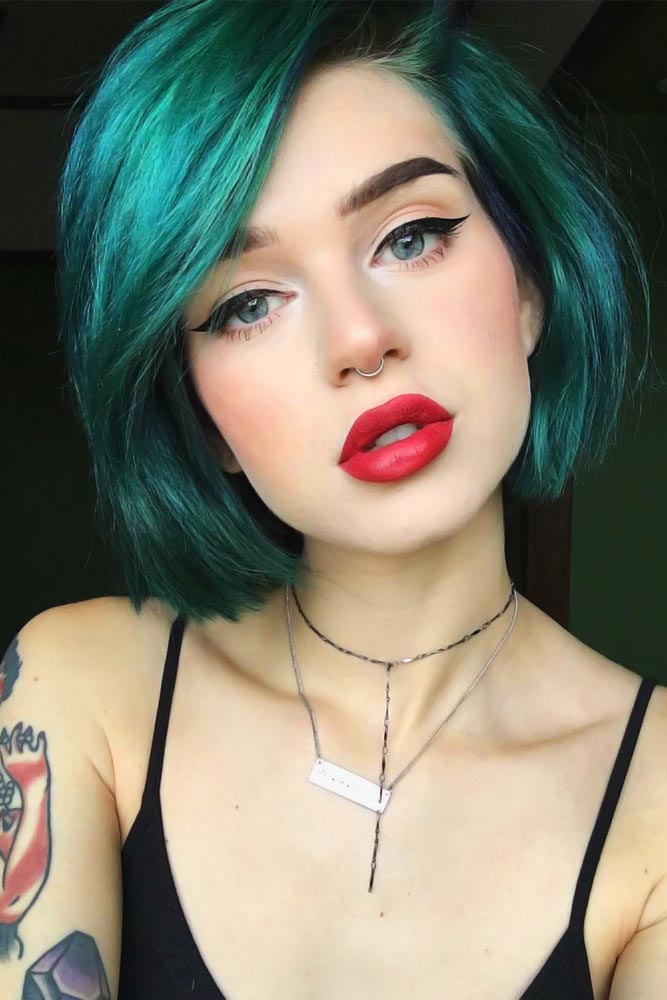 Credit photo: instagram.com/_wildfern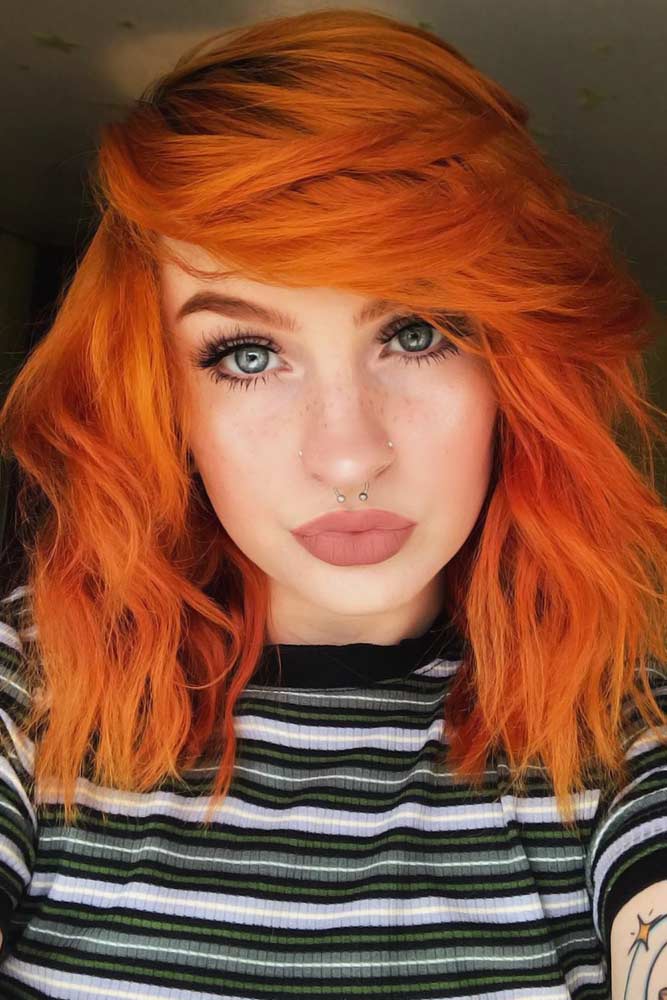 Credit photo: instagram.com/f.oxbaby
As it turns out, the universe of bob haircuts is so vast that there's an approach not just to every hair type but also to every image. Combined with vivid, statement-making hair color, short bob with a fringe, be it side-swept or blunt, will nicely complement your self-expressing look. But don't you forget about layers on the bangs: they're finishing detail to authentic emo looks.
Long Emo Hair Styles With Bangs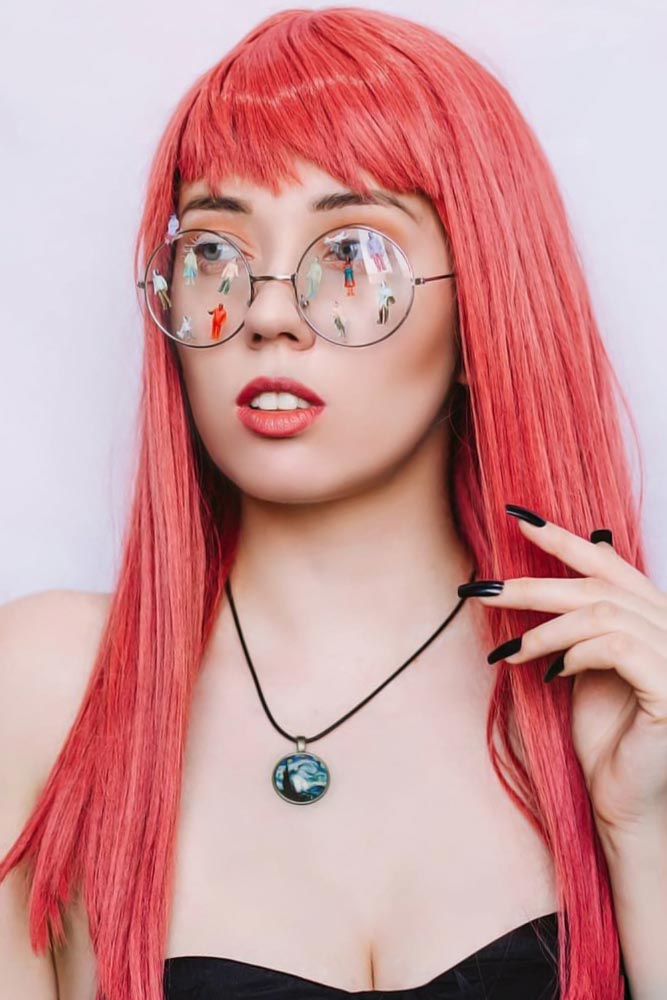 Credit photo: instagram.com/infashionchains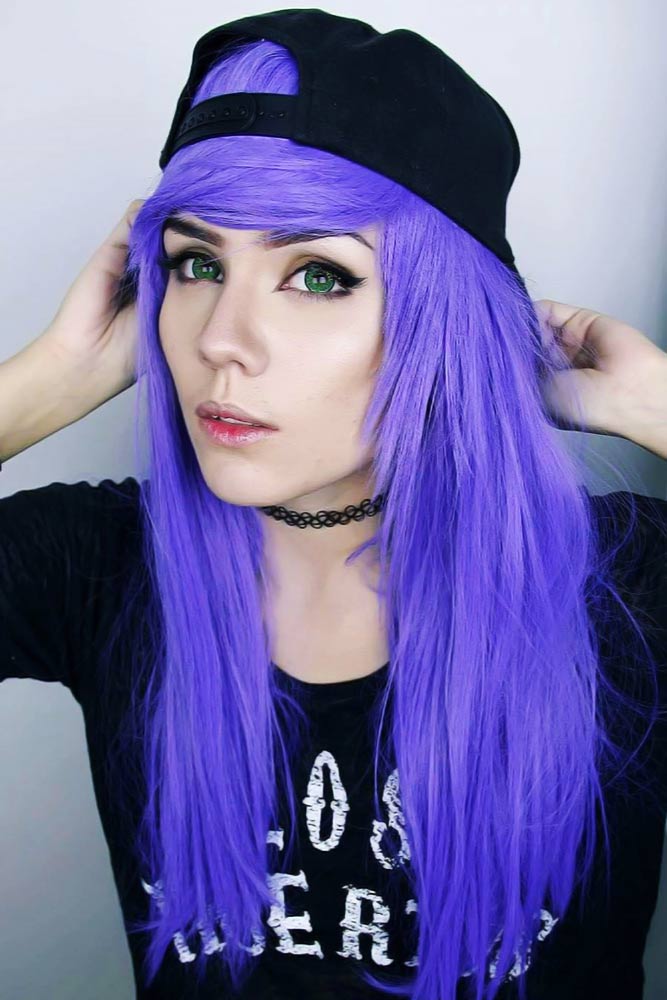 Credit photo: instagram.com/candyabuse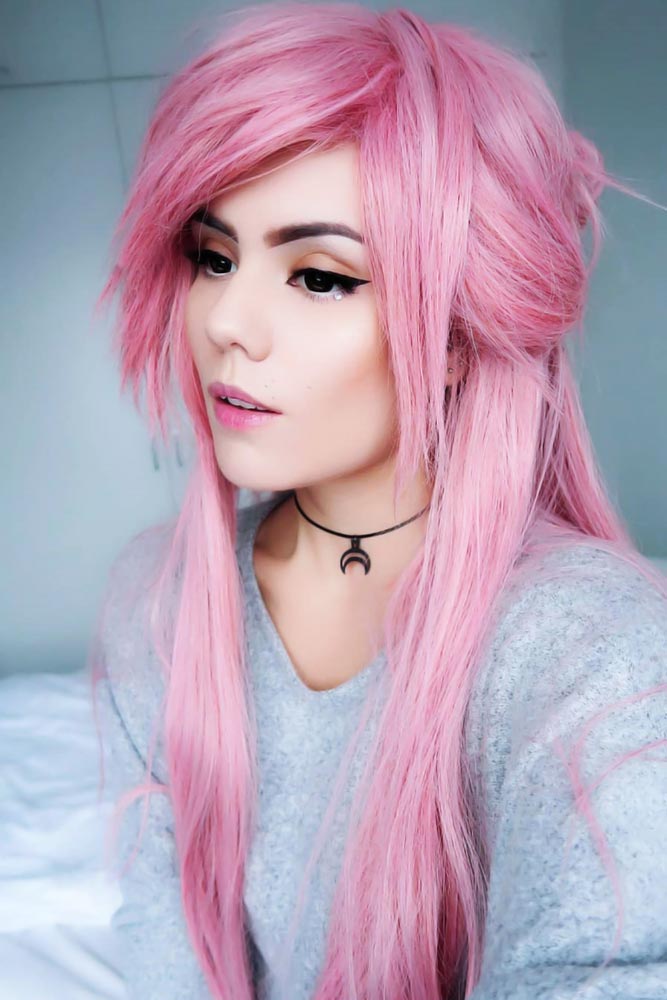 Credit photo: instagram.com/candyabuse
For emo girls, long hair is nothing but an eternal canvas to creativity and imagination. You can color it several pop shades at once, get it layered, and spice it up with bangs that roughly blend with the rest of the hair. In other words, you can experiment as much as you want! Still, the best way to turn a simple long mane into a true emo hairstyle is to get bangs. There's only one rule: they should be super distinctive, edgy, and full.
Emo Boy's Style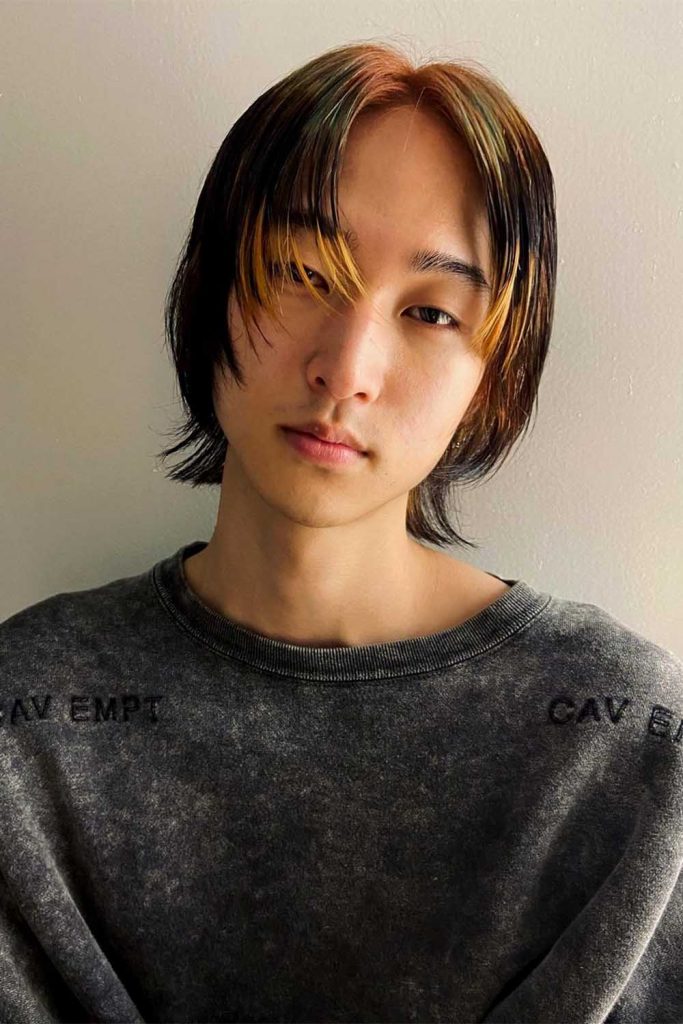 by @ququ_raaakun7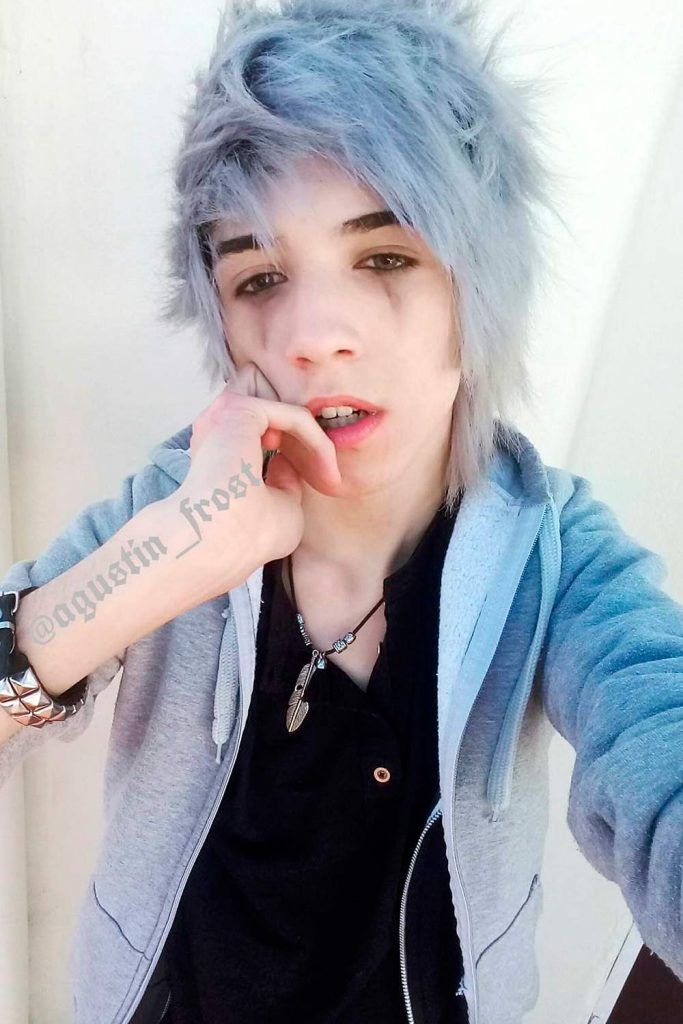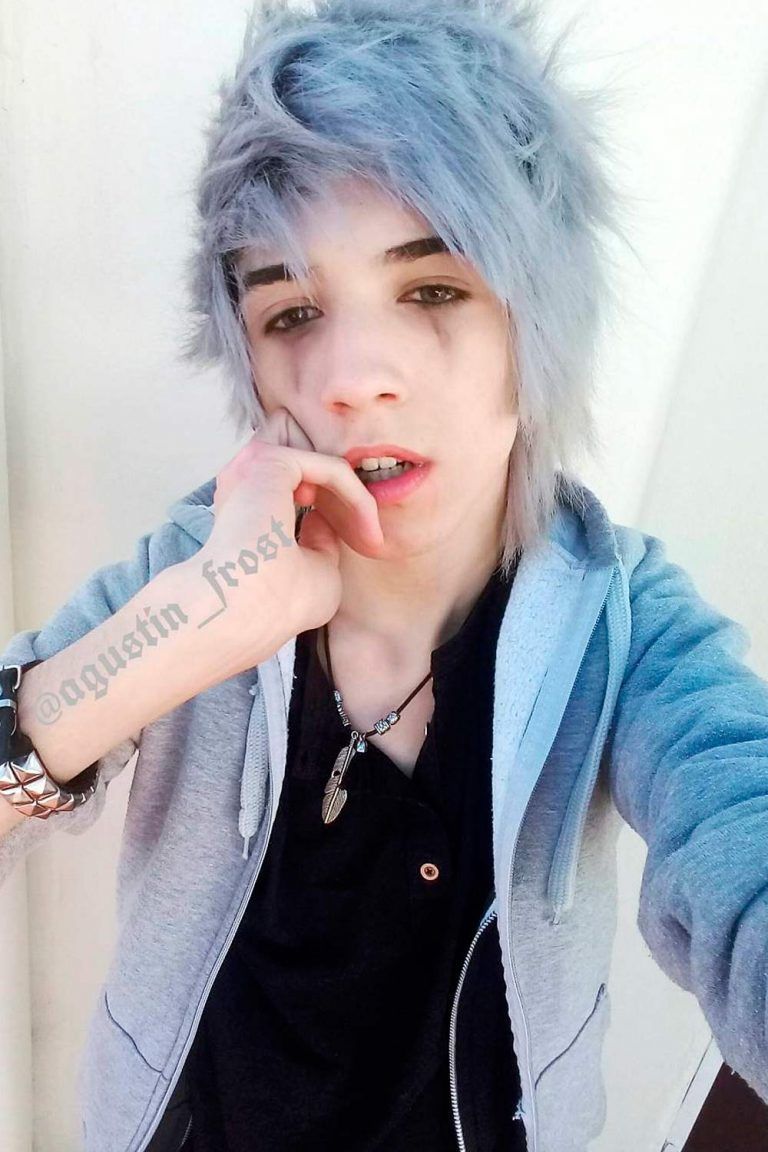 by @agustin_frost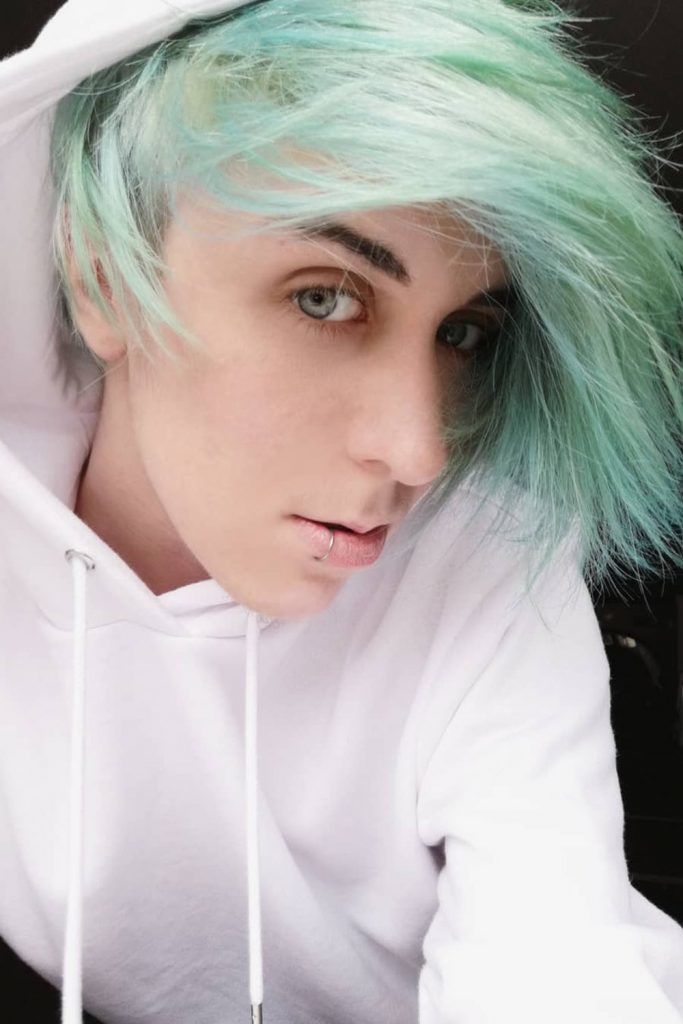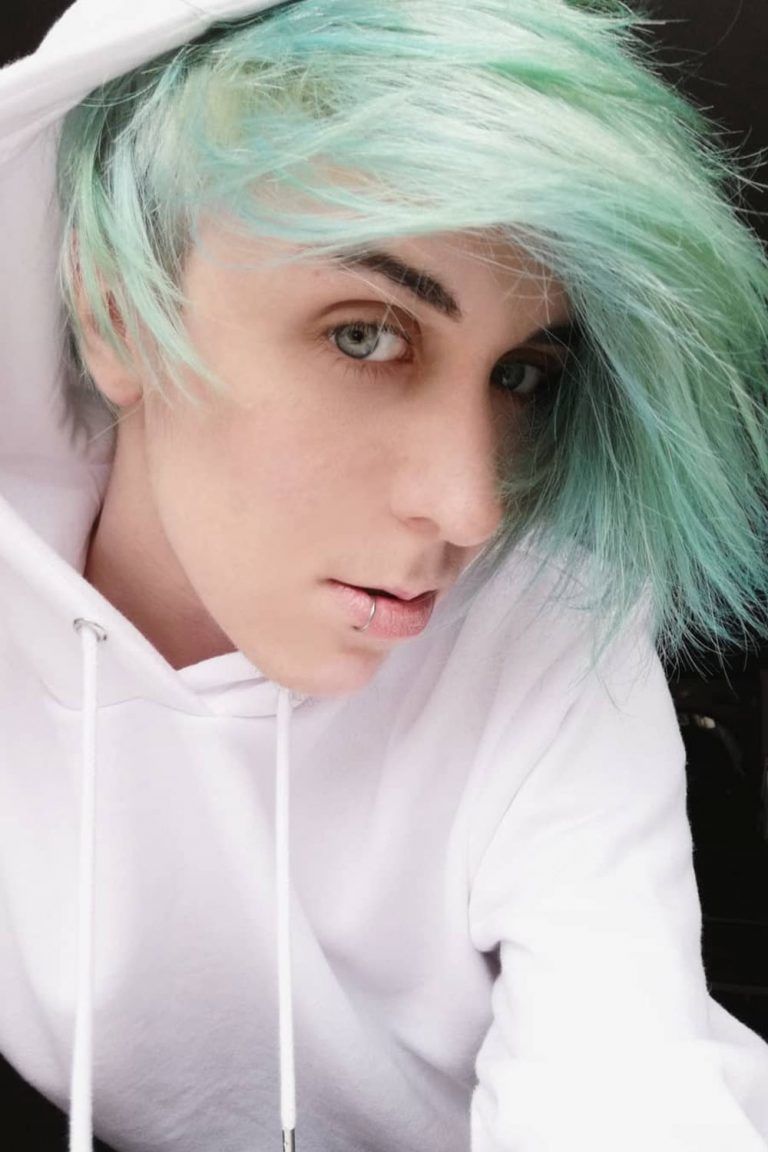 by @alexander_james_hope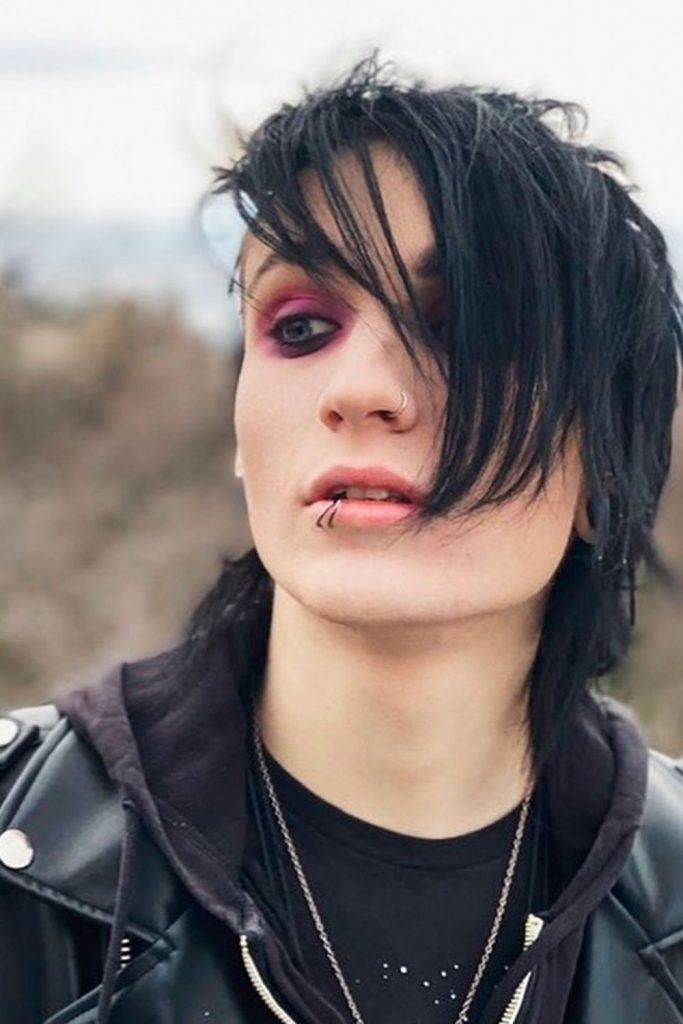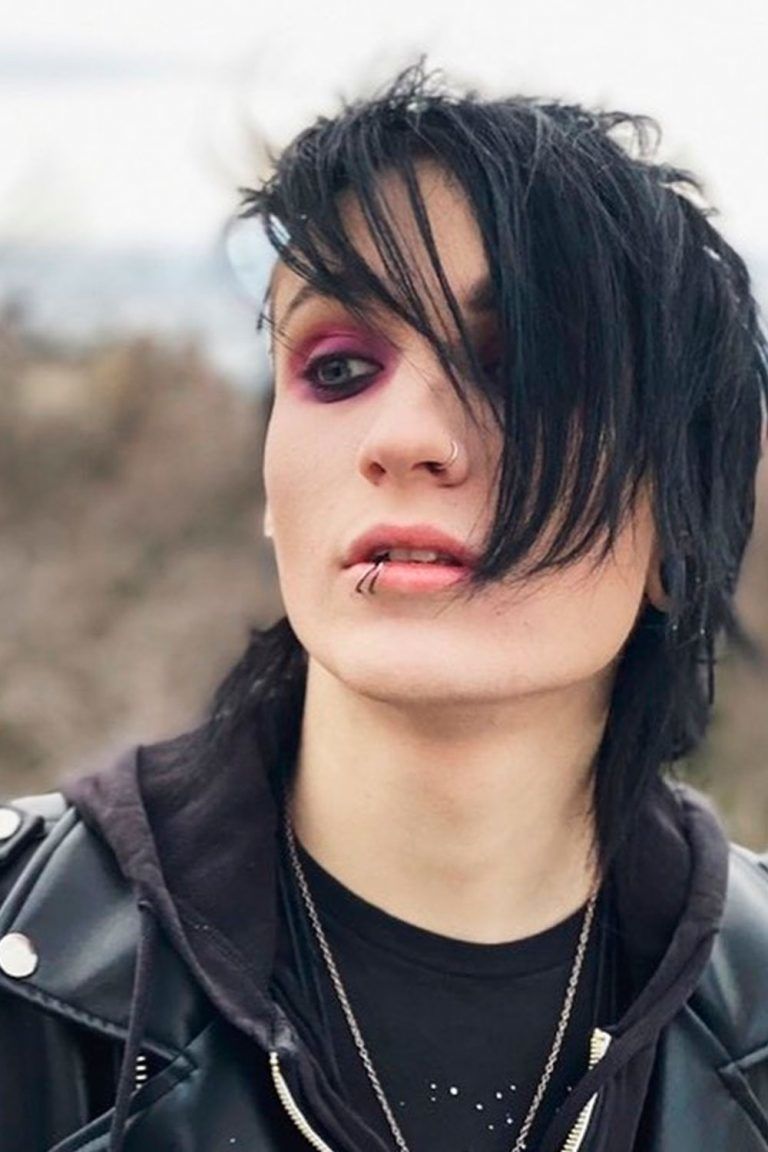 by @johnnieguilbert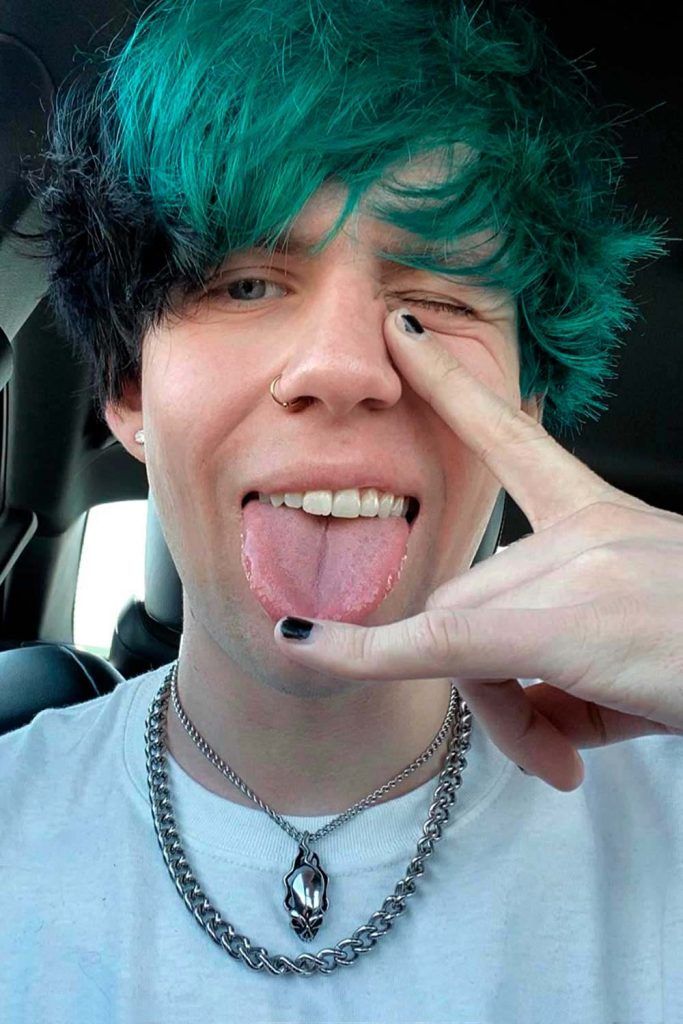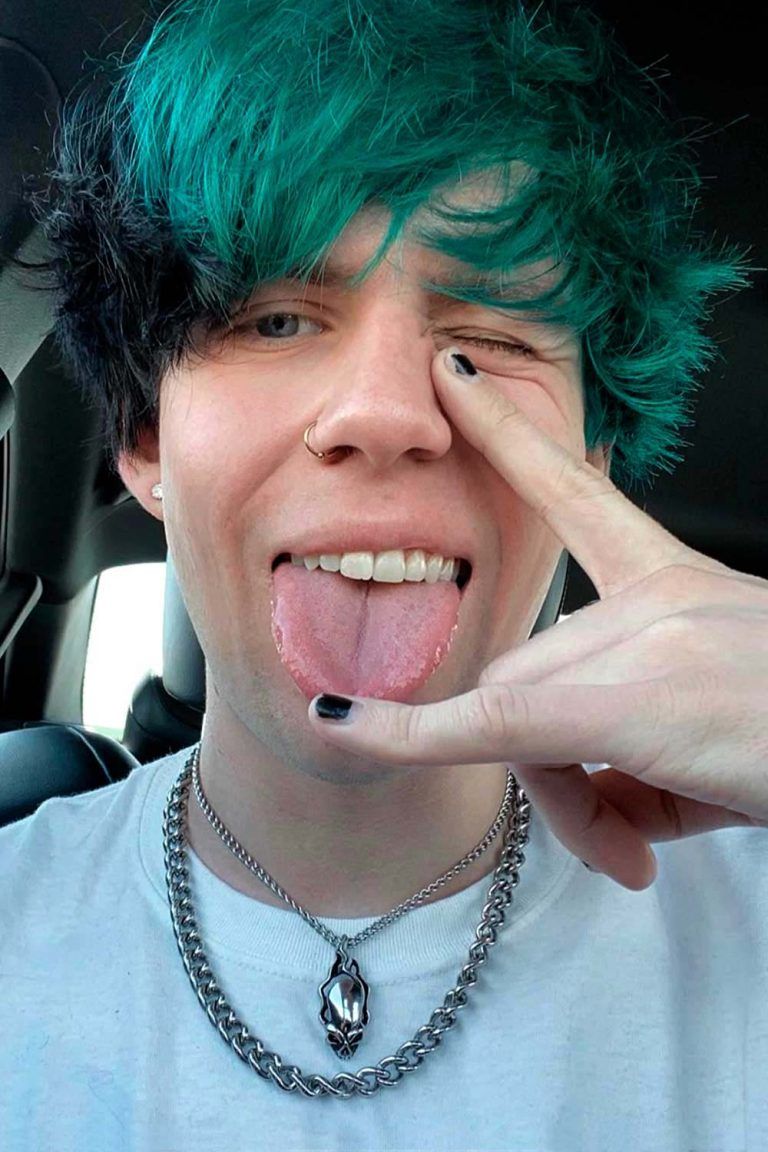 by @ddxlkk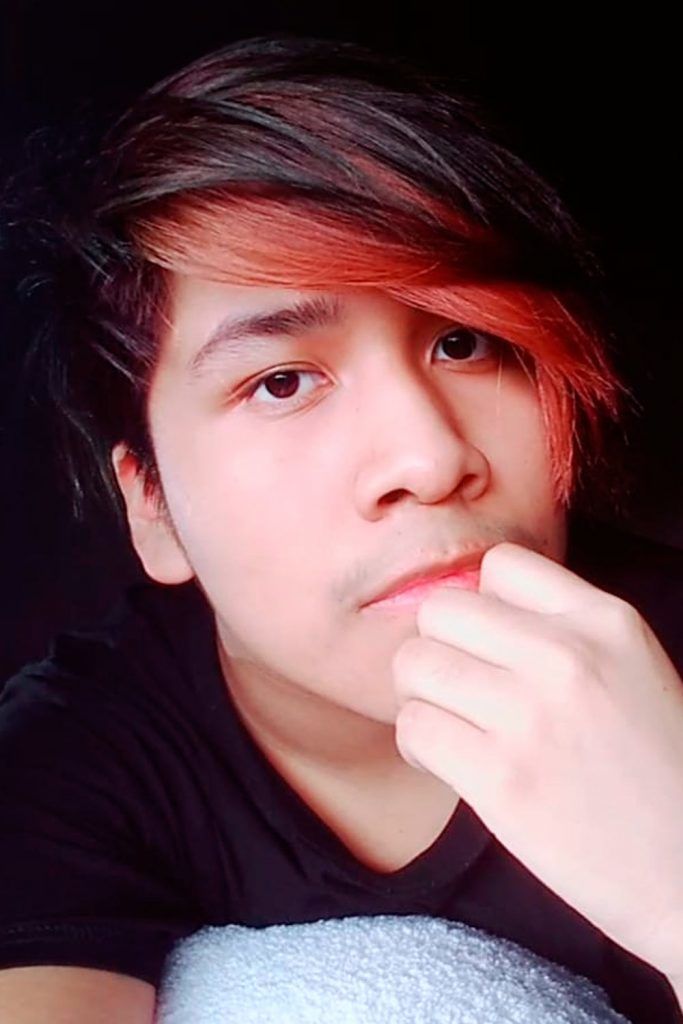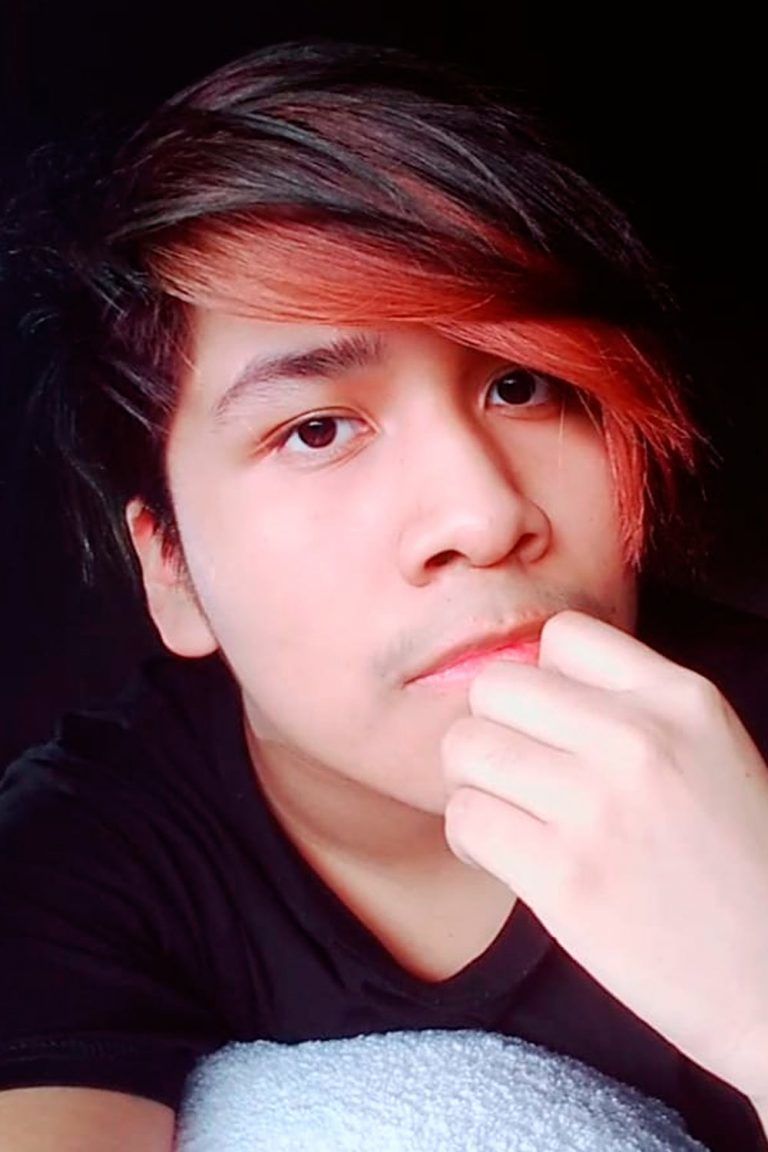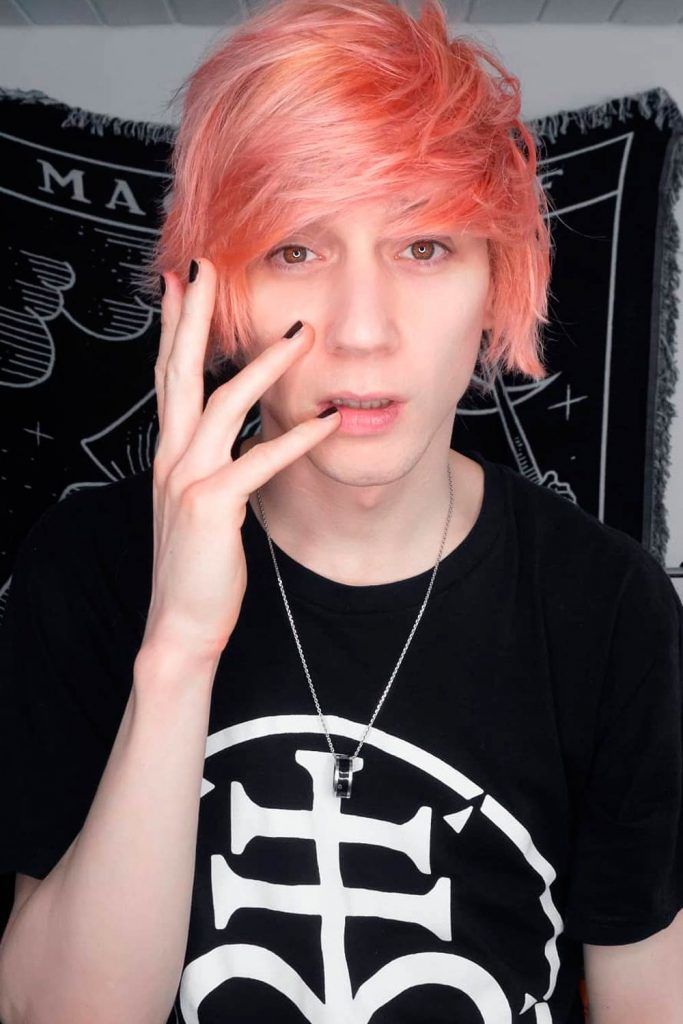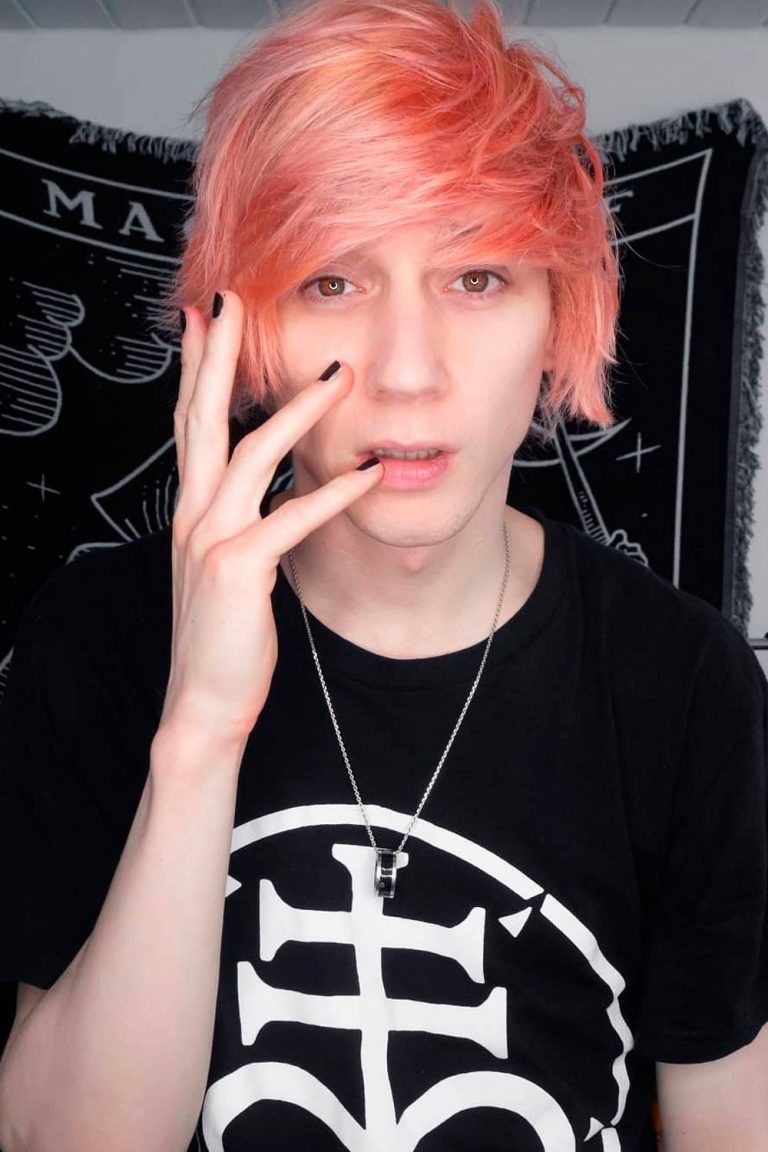 Emo hairstyles for guys also deserve your attention, as they can be even more creative than you can imagine!
Q: What is the name of the emo hairstyle?

A: Since it's a variation of a shag, it's called the emo shag, as it features sharp layers throughout the length. Also, you may come across the style as the emo swoop.
Q: How long does it take to grow emo hair?

A: Although it's pretty much individual, the general hair growth rate is 1/2" - 3/4" per month, so growing out emo hair may take from 4 to 6 months.
FAQ: Emo Hair
How do I get emo fluffy hair?
Tease all of your hair, then fix it with hairspray and let it sit for 5 to 10 minutes to make it look puffy. Then, using your fingers, comb your hair down.
What are emo bangs?
Emo bangs are frequently swept to one of two sides of the face: left or right. If your hair is parted in the middle, part it in the direction you need your bangs to go and fix it using bobby pins. Continue doing this for a couple of weeks, or until your hair naturally falls to the right or left.
How do you do emo hairstyles without cutting hair?
By combing all of your hair to one side, you can create the illusion of layers. Half of your hair will be pulled over your head, giving your hair a shorter look. This is how you can get the emo style without having to visit a hairstylist. You can also try parting your hair really far to one side.
REFERENCES:
If you love emo or scene style and you want to show it, you have to have the right hair! Source
Was this article helpful?