When it comes to hair buns, we can't but admit that they are extremely popular and comfortable. And the reason lies in their ability to suit any kind of hair, even the greasy one. Especially when you have no time for washing your hair – the bun will come to rescue. Also, you would be surprised how versatile these styles are, and that is what we are going to talk about today.
Cool Space Buns to Try
Source: hairgod_zito via Instagram
Messy bun hairstyles are super-trendy these days. We will tell you even more, they are also very sassy, so no man will resist casting a glance at you. Add up some slight waves for the greater effect.
Simple Space Hair Buns
Source: hairgod_zito via Instagram
A top knot can be upgraded in many ways. But when it comes to thin or short hair, there may be a slight problem. And to solve that, we suggest you adding charming braids to your 'do. Just one or two tiny braids falling into a bun looks extremely cute.
Colored Space Hair Buns
Source: serahdoeshairahh via Instagram,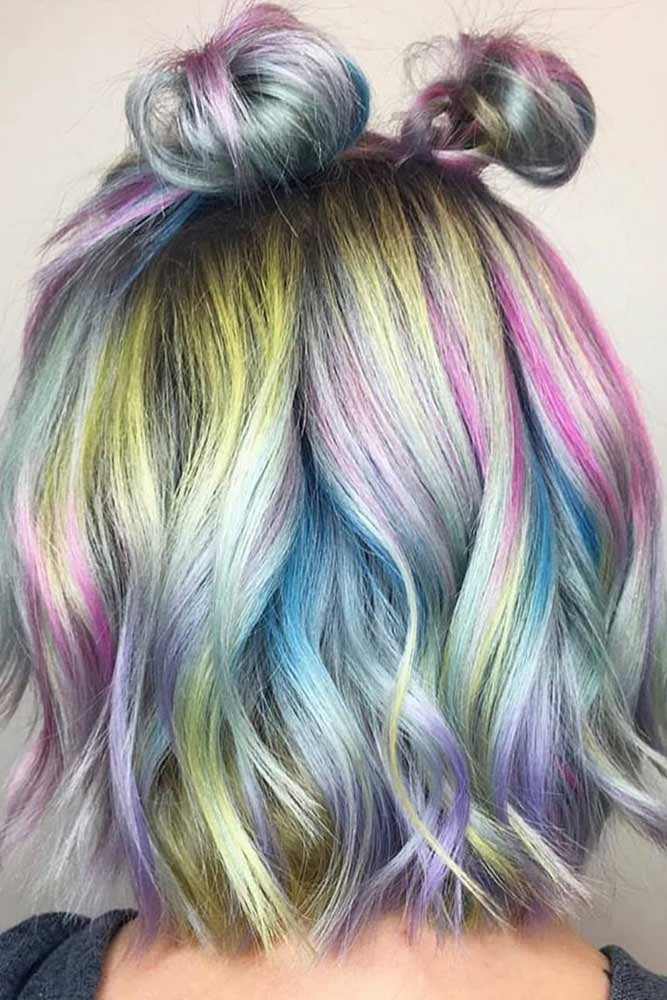 There are times when the mess looks extraordinary elegant and charming. A twisted messy low bun with chignon would be the perfect example of that. And the trick is that, at most, you will need 10 minutes to get ready!
Space Buns Top Knot Mix
Source: curtiscolorshair via Instagram
It should be mentioned how lovely the buns look when combined with some bright hair colors. Complement a few twists with bright-colored strands, and you will get the outstanding depth of color and style.
Hair Buns Ideas for a Party
Source: rowisingh via Instagram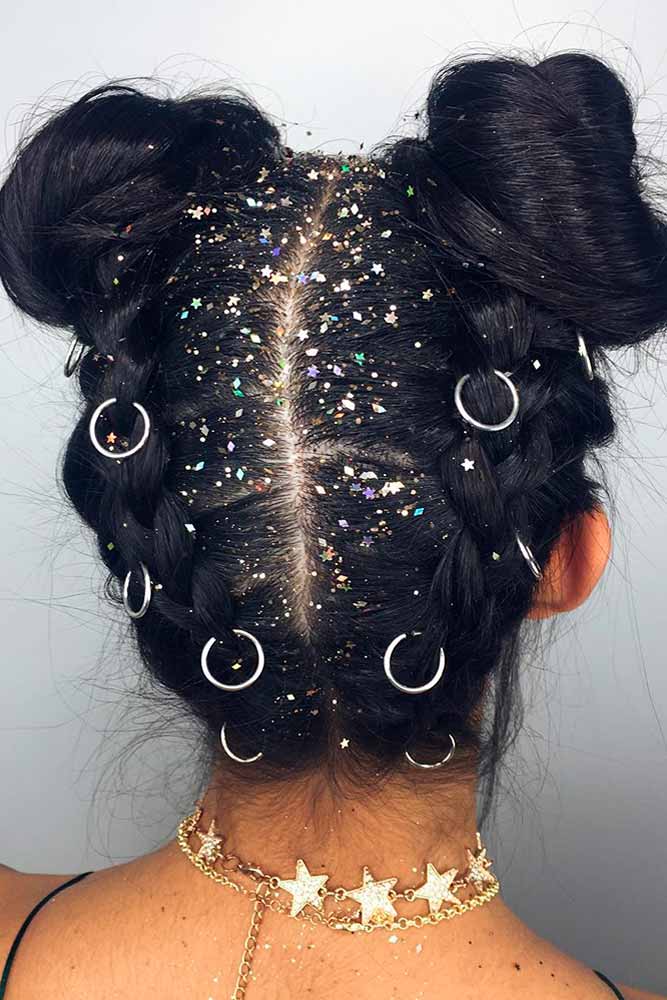 Sometimes a little bit of imagination and improvisation is all that you need. Adding flowers to your hair is always a good idea. And it does not matter if you decide to use real flowers or artificial ones, the effect will be outstanding in any case.
Beautiful and Sexy Space Buns
Source: caroline.anythingbutbasic via Instagram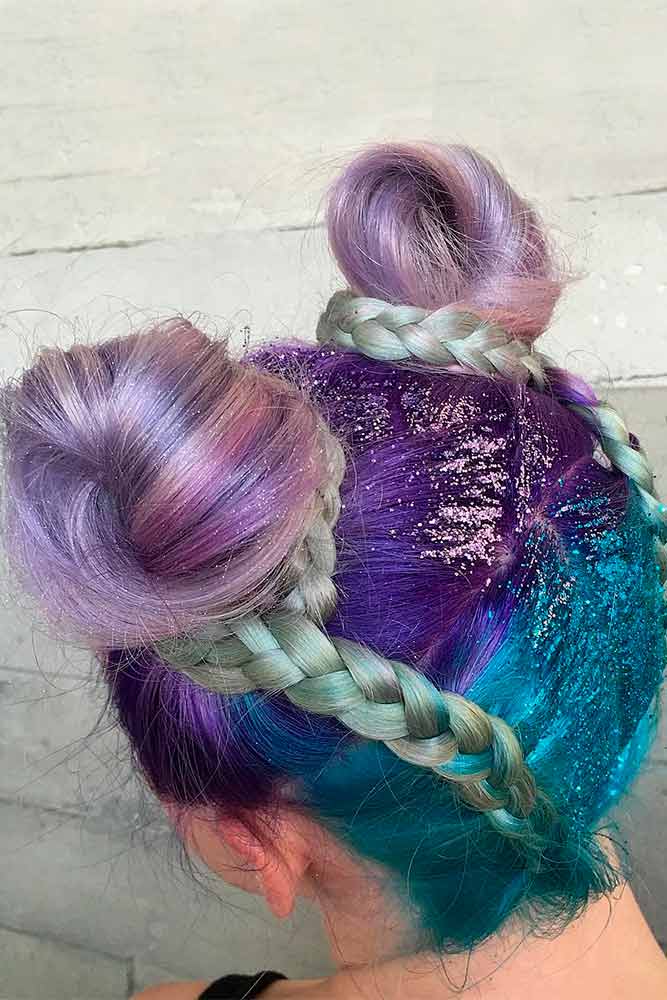 Space buns are quite bold on their own, but when combined with bright hair colors and glitter, they are super cool.
Simple Space Buns on Every Day
Source: taylor_lamb_hair via Instagram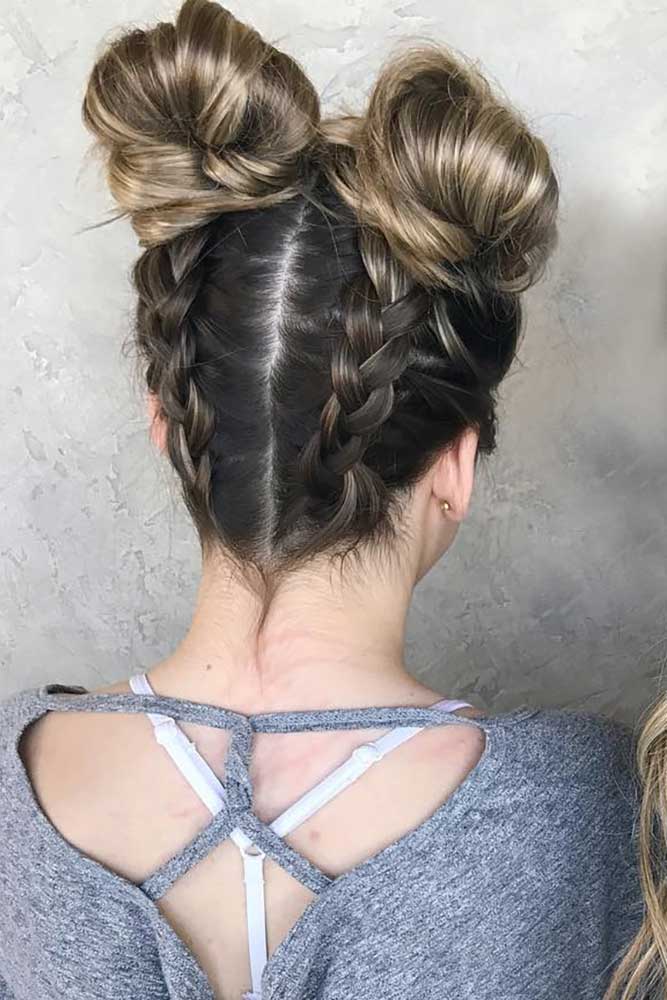 Space buns are one of the few hairstyles that are so versatile and beautiful that you'll never get bored with them! Pair them with braids, experiment with the position and fullness of your buns, and you will never feel like you've nothing to wear.
Half-Up Space Buns
Source: lo.rean via Instagram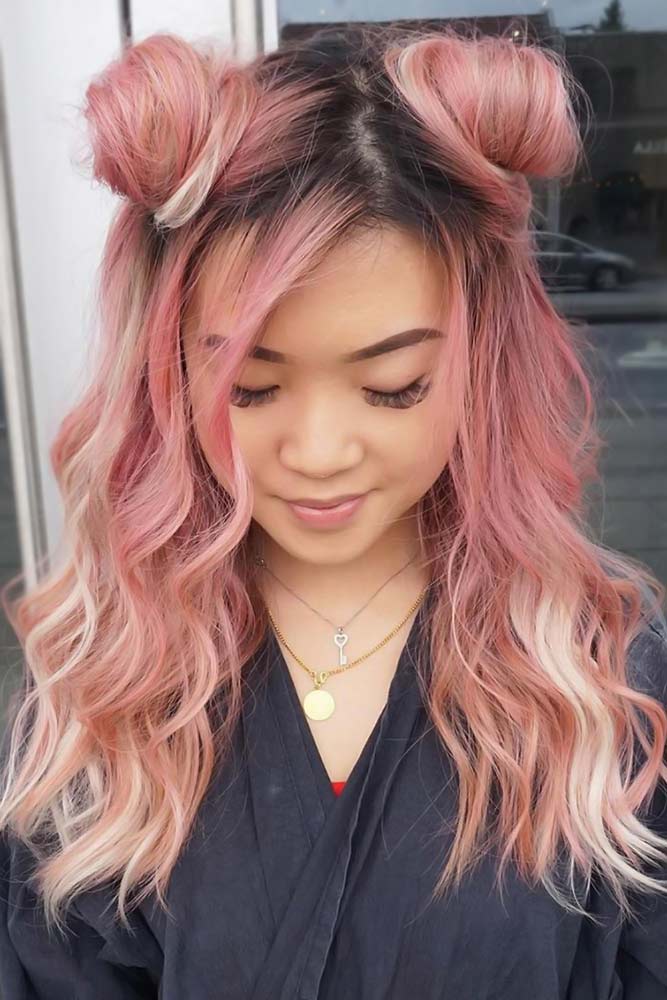 While there's nothing complicated about putting the top layer of hair in a bun, it's enough to create a red-carpet look. Finish your style with playful braids, accessorize them with unique accessories, and spice them up with pastel colors to make them truly special.
FAQ: Hair Buns
What does putting your hair in a bun do?
Sleeping with your hair in a loose bun keeps it from becoming sloppy while you turn in your sleep. Because your hair doesn't get rubbed against your pillowcase, bun keeps it from tangling and frizziness.
What is a hair bun called?
Chignon is the French word used to refer to a bun. It's a shortened term in American and British usage, derived from the phrase chignon du cou, or bun at the nape of the neck. It's not difficult to see why there's so much confusion, given the French's abbreviation and misappropriation.
Why are man buns so attractive?
It is traditionally believed that the longer your hair is, the longer your life will be. Men with a full head of hair are considered as being healthier than their balding comrades, which makes man bun hair appealing to ladies. Thin hair was once thought to be a symptom of starvation or even death.