Eye-Catching Crochet Senegalese Twist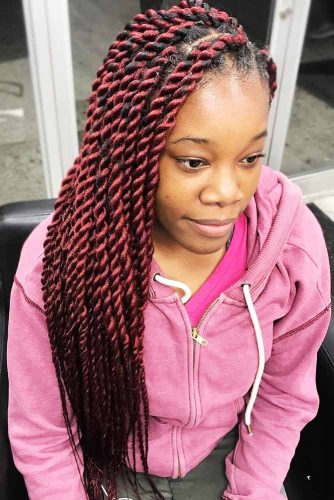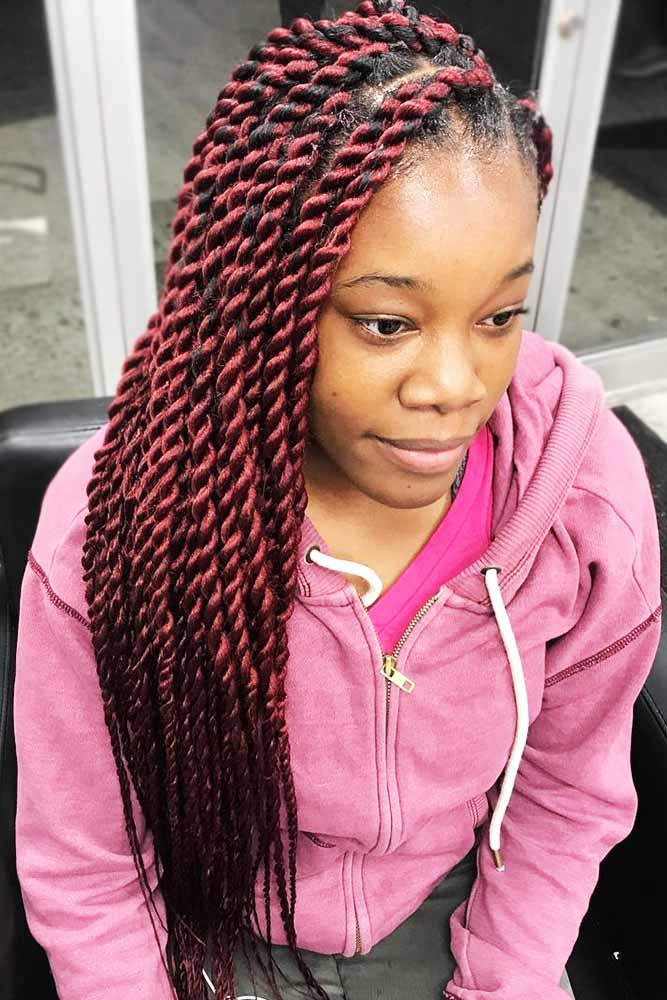 Those who want to save some time when installing faux locs, here comes the crochet technique. Instead of wrapping extensions around your natural hair and then twisting it all, you can simply cornrow your hair and loop in the twisted locs with a hook. The result will impress you, especially if you want to create something bright: this Senegalese twist with the stunning contrast of the red color and darker roots looks ravishing and pretty natural.
Source: magicfingersstudio via Instagram
Braided Half-Up With Twisted High Bun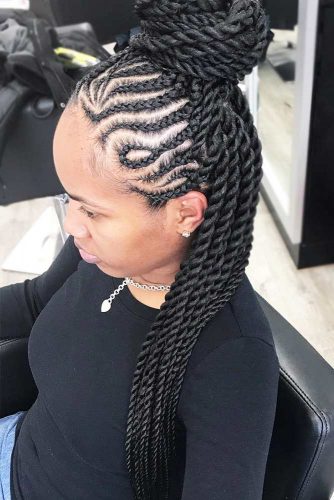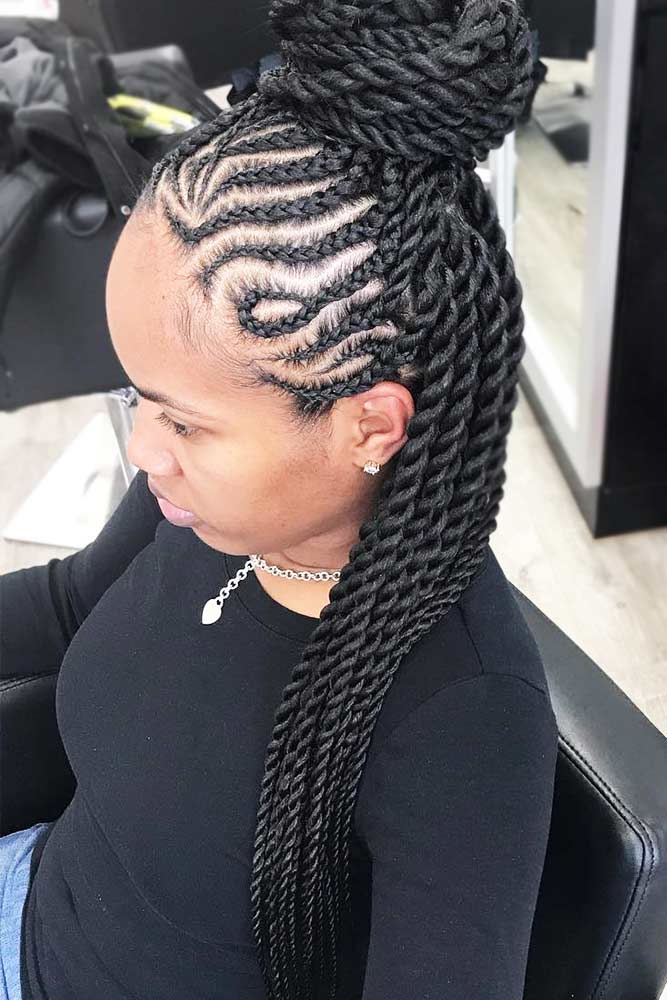 Nothing stops you from showing off your creativity! Updos, half-ups, twisted braids or whatever: everything is possible if you want. When we look at this stunning idea, it's hard to take eyes off the variety of texture: the crown is braided, while the rest of the top hair, which is put into a high bun, smoothly transits to the twisted pattern. Some of the twists are left for a side-swept long style, isn't that perfect?
Source: magicfingersstudio via Instagram
Gorgeous Twist Braids With Shiny Beads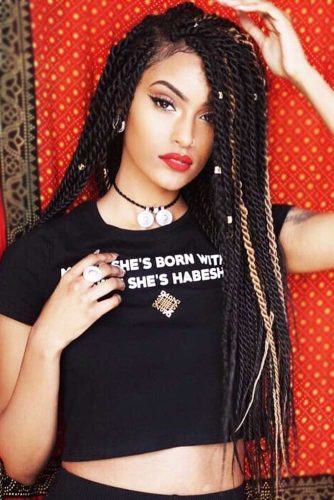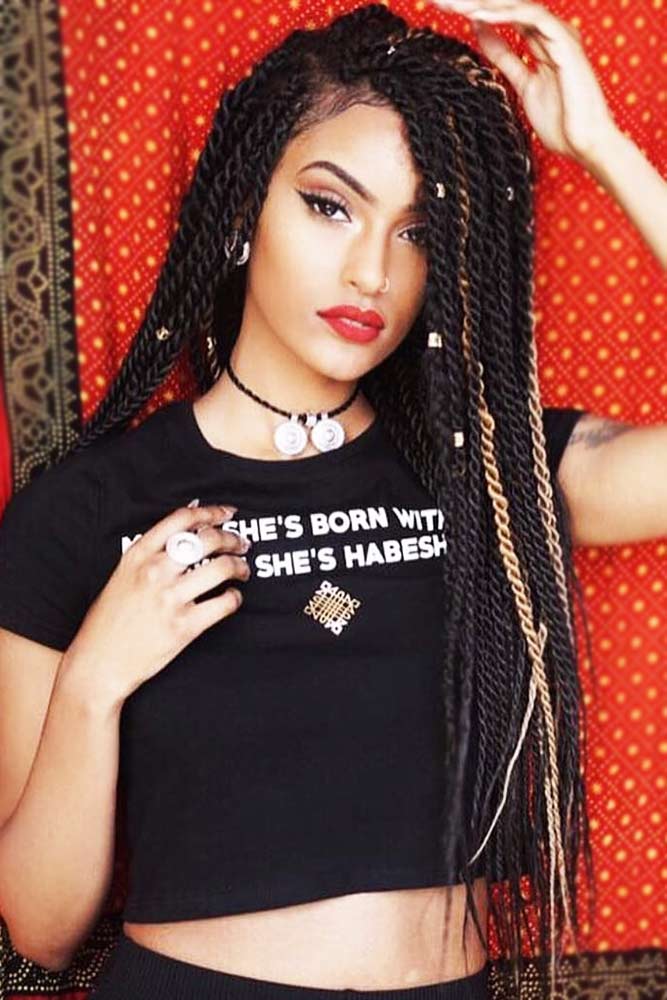 Lots of thin little twists can look like the good old braids, but this time the thickness and texture of braids is even more enhanced, more emphasized. Since there are too many twists, it's better to get such a hairstyle in a crochet technique with already twisted extensions. Yes, Senegalese twist has many faces, and this long, a bit contrastive, and embellished with shiny beads is one of the most impressive.
Source: bihertewelde via Instagram