Short And Thick Twists With Center Part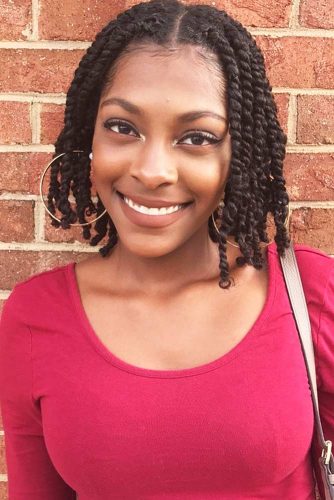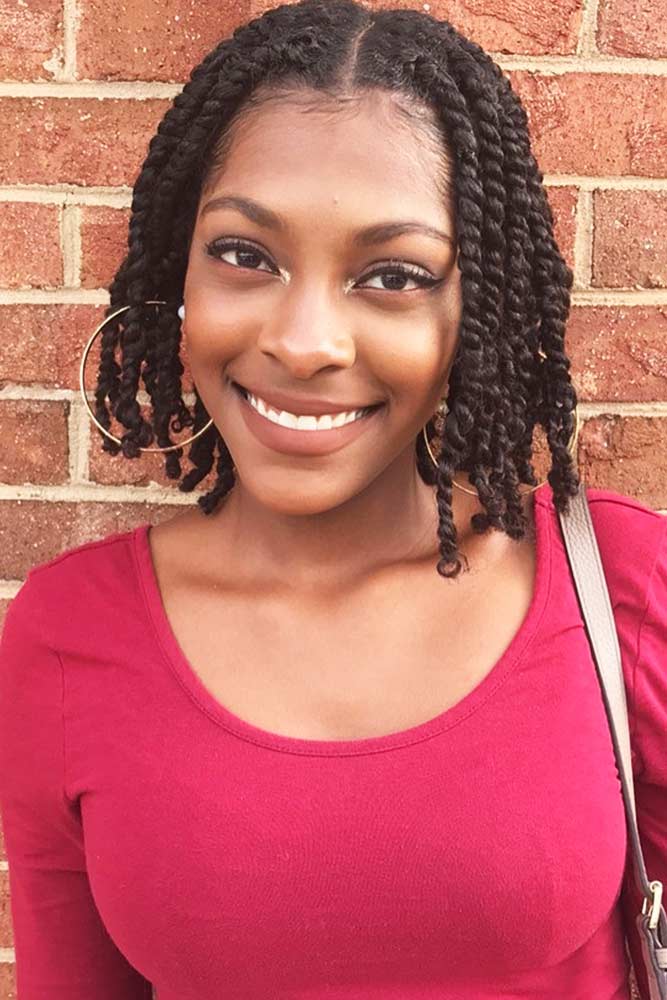 Always wanted to sport a short bob but your unruly puffy hair never let you do that? Once you tame your locks with twisted kanekalon braiding hair, the door that leads to any hairstyles will open! In this case, the twists incorporate human hair to keep the look natural and effortless. If your hair is too weak or damaged, don't twist them with fake tresses. Needless to say, this simple look on short hair is adorable!
Source: curlfriendari via Instagram
Senegalese Twist Hairstyle With Bold Twists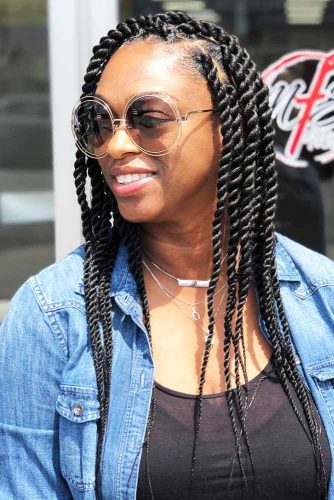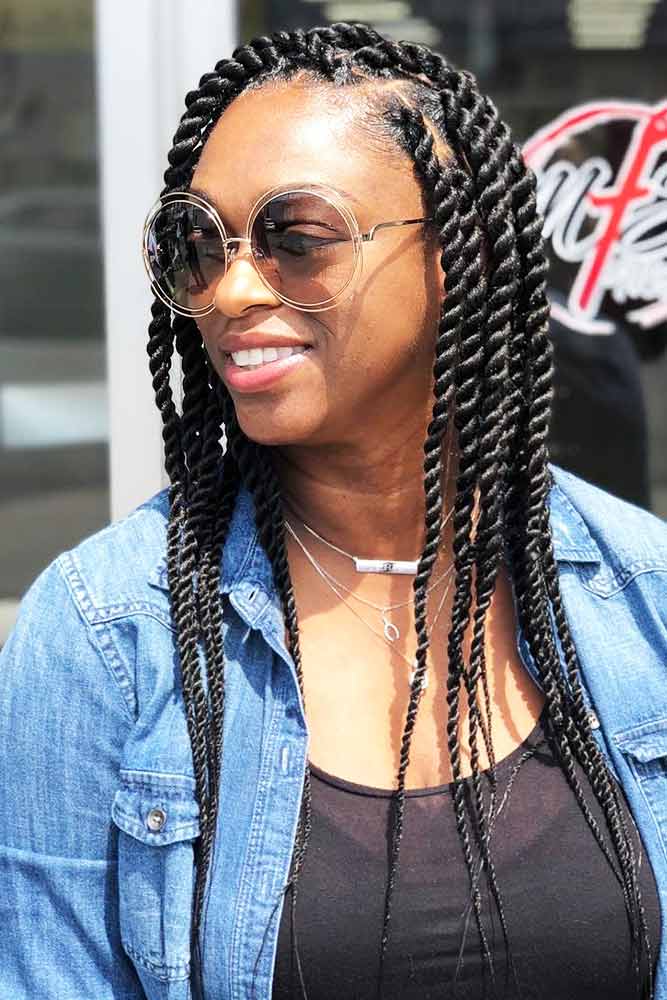 The term 'protective hairstyle' is actually the privilege of women with natural hair. And even if your coarse and curly hair lets you down sometimes, don't deny that you're lucky to have so many awesome things to substitute your styling routine. If you show up with this long Senegalese twist hairstyle, all the ladies around will envy, as you're one of the few ones to flaunt with such a glorious texture! Bold twists are easier to create and more comfortable to wear. Why don't go for them?
Source: magicfingersstudio via Instagram
Classy Twisted High Ponytail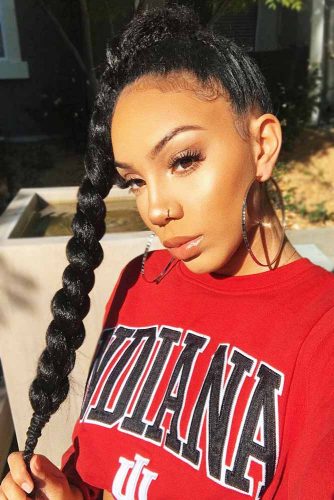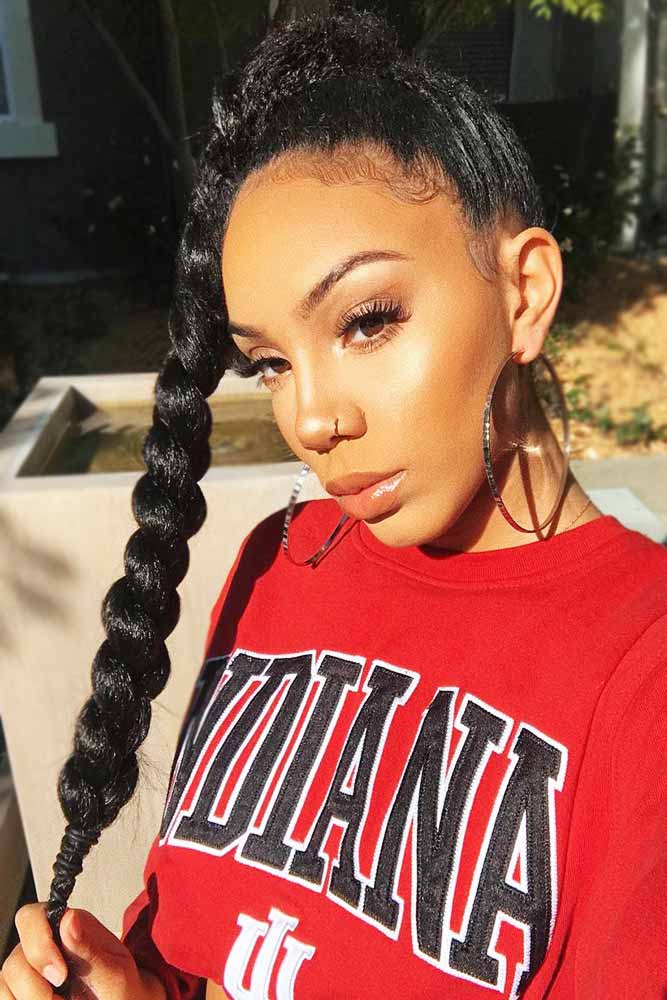 Is there anyone who doesn't like to wear a high ponytail? This simple hairstyle is a good friend to women: it keeps our hair neat and tight, keeping our beautiful face open, and making us absolutely comfortable with our hair. And when it's twisted, it looks so magnificent that we forbid you to miss this idea!
Source: foreverflawlyss via Instagram