Half-Up Cornrow Twisted Hairstyle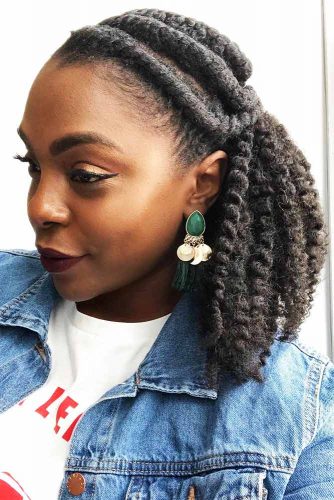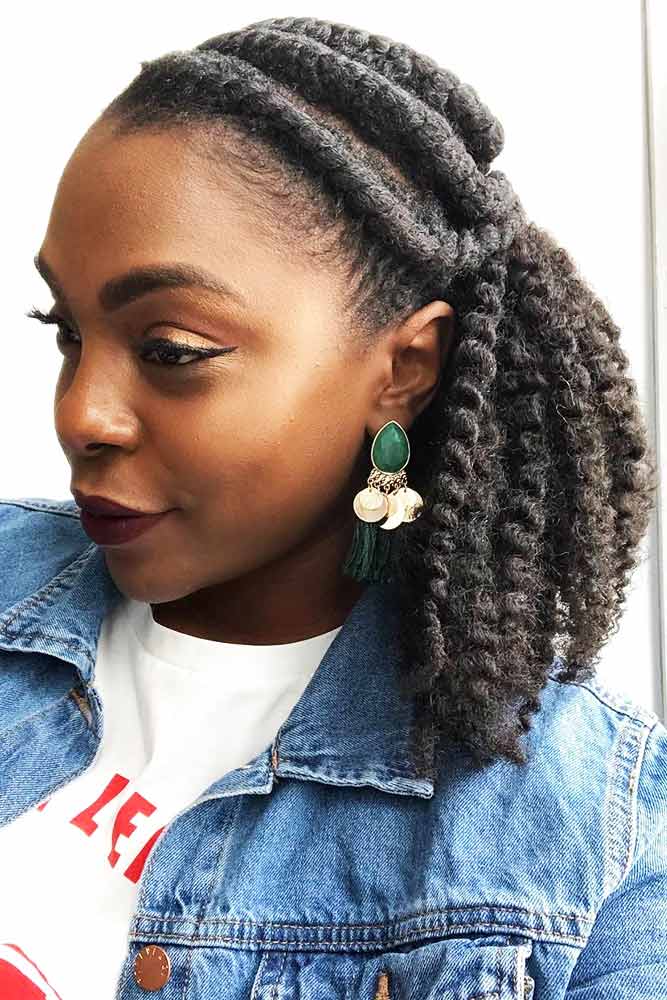 Prefer bold twists to thinner ones? If so, it's time to get to know the rope twists. They're two twisted strands that are done in a little bit different technique which gives you twirlier and bigger twists. This incredible, twisted half-up with cornrowed top seems to be the cutest variation of those twists. So girls who are about to impress will copy this look right now.
Source: typicalblaqueen via Instagram
Long Twisted Braids With Purple Ombre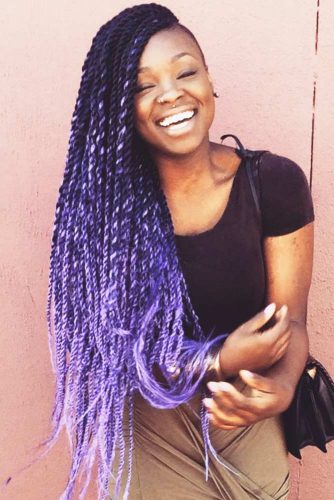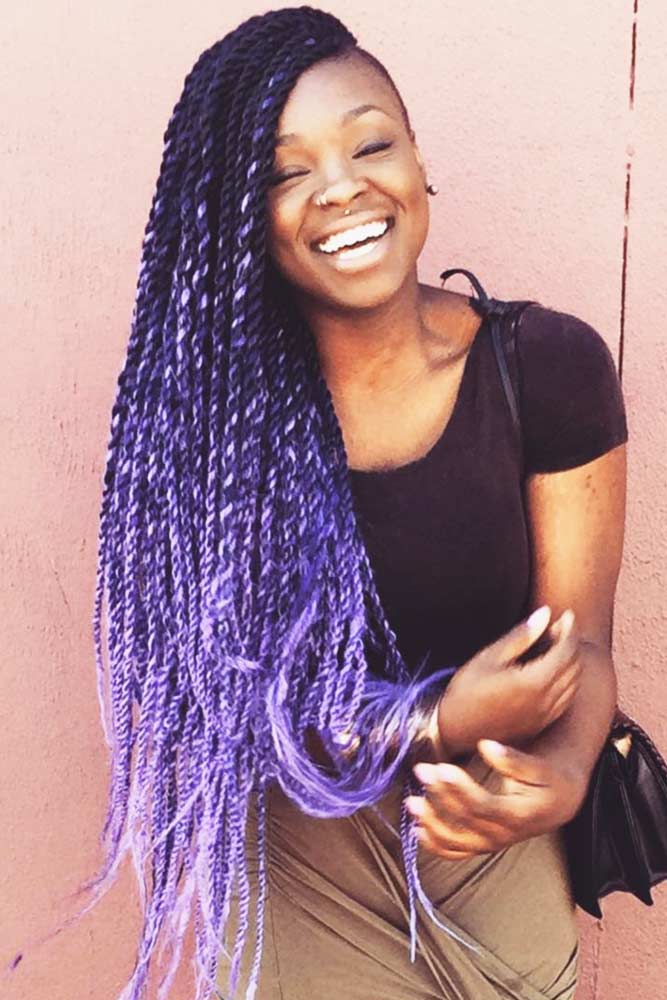 Color inspiration is the best kind of inspiration ever! Some women sacrifice their hair and let their colorist dye it multiple times to reach the burst of different hair colors. As for you, you can sport any of them without any damage! Also, you can change them as often as you want. Senegalese twist hairstyles have no disadvantages, and this purple ombre look is living proof.
Source: worldclassmars via Instagram
Adorable Side Twisted Hairstyle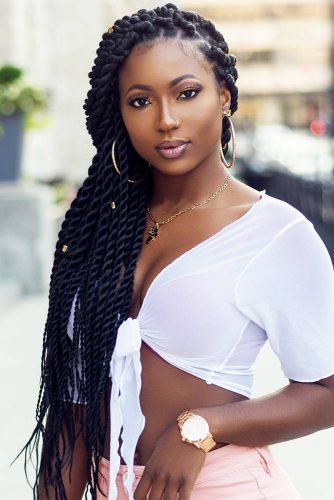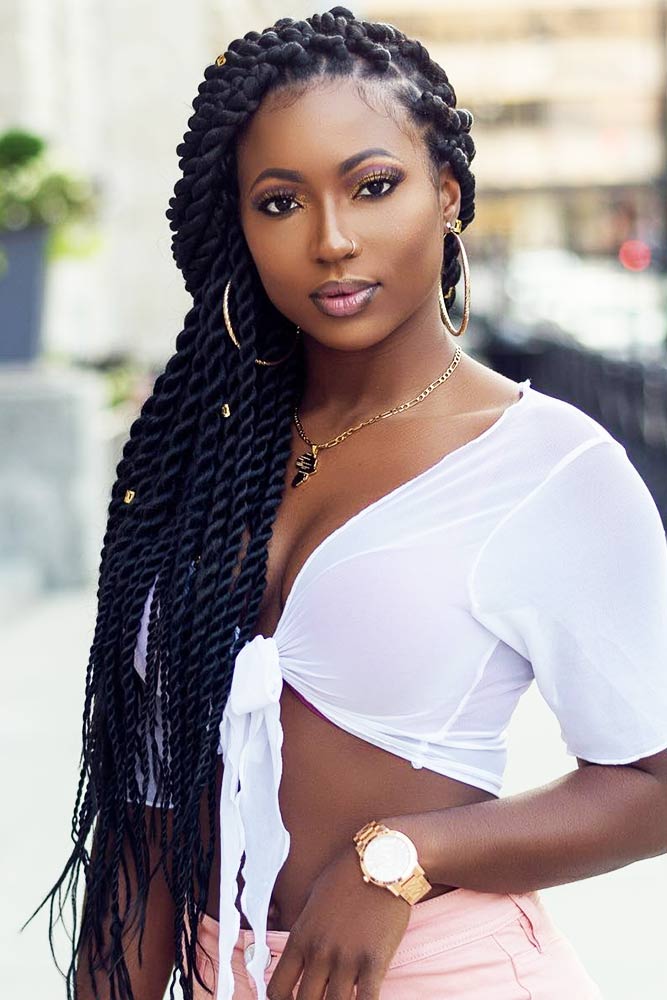 If we were about to write a list of pros and cons of Senegalese twist, we couldn't even make up something for the "cons" column. It gives you a styling versatility, natural hair growth, and revival that you can enjoy up to 16 weeks. Who could ask for more? Just look what a lovely side hairstyle you can do with the help of your bold twists: the silhouette is a bit fuller on one side, which it gives an exceptional charm to your style.
Source: leonegoddess via Instagram