Subtle Side Low Twisted Bun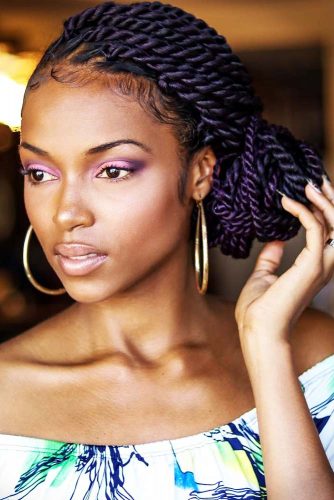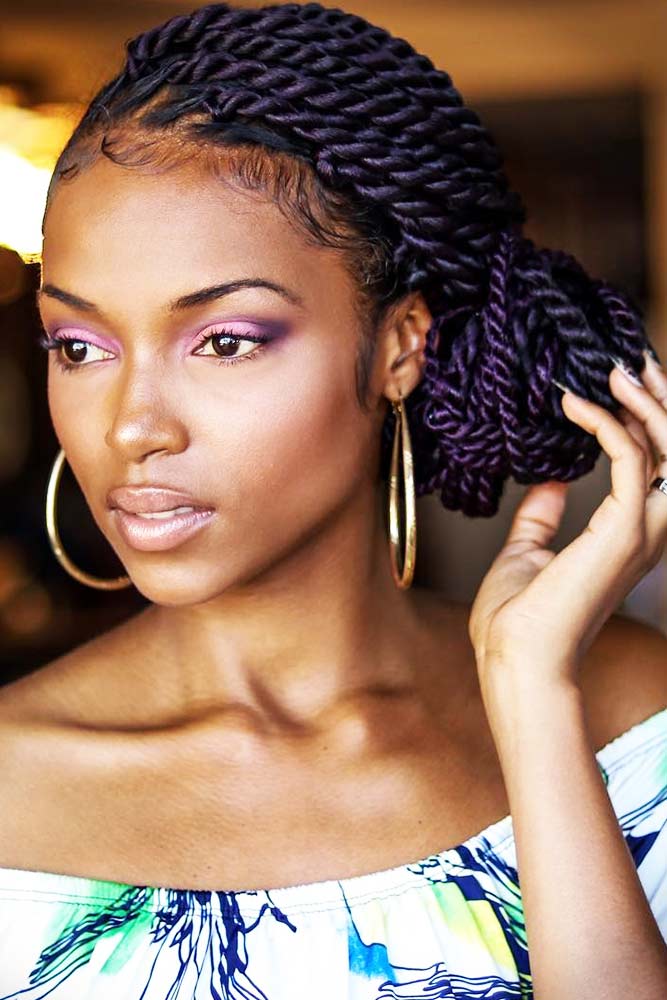 Senegalese twist hairstyles aren't all about bold and daring looks. Yes, the texture is quite attractive, but it still can give you a delicate and girly look. How about you to wear your lovely dress and put your twists up into a side low bun? Nothing can hide your femininity, and this updo can emphasize it.
Source: kersti.pitre via Instagram
Cute And Tight Twisted Updo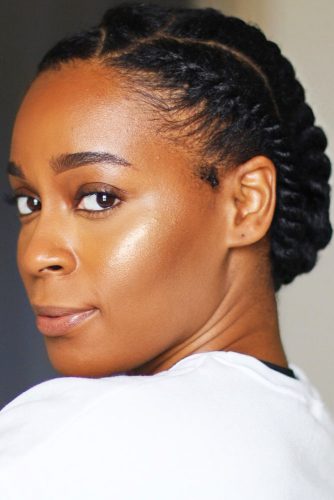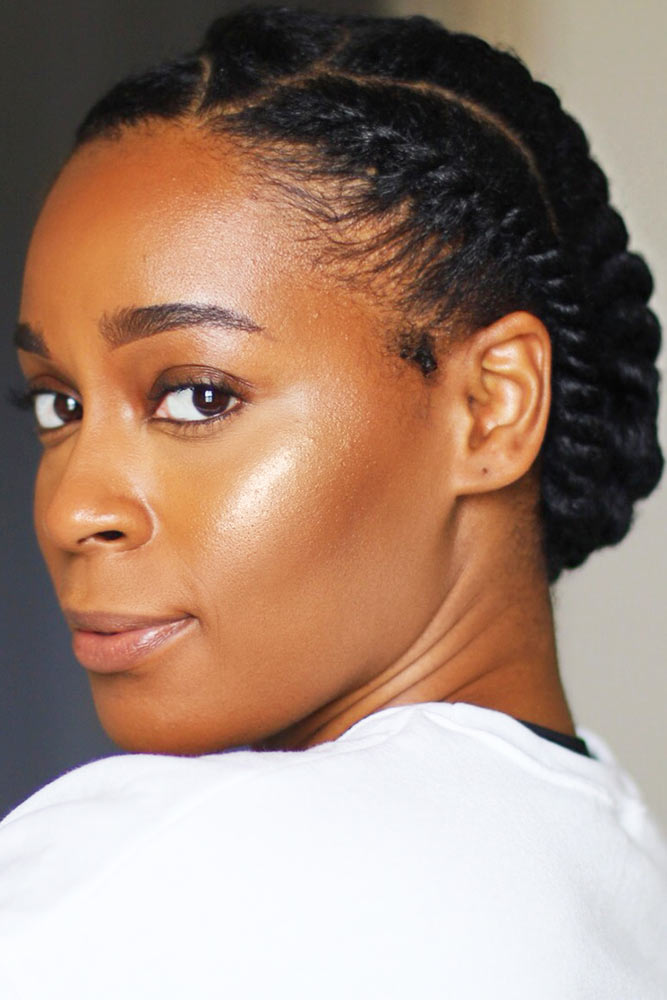 This idea shows you how a twisted updo looks on short hair. It may seem too complicated, but getting such a hairstyle is actually pretty easy. You don't need to buy long fake locs and spend a lot of time to install them: you can get yourself some medium length locs and twist them into your hair in minutes. The neatly twisted updo is a good idea for casual or workout wear.
Source: jd_winters via Instagram
Senegalese Twist With Colorful Kanekalon Hair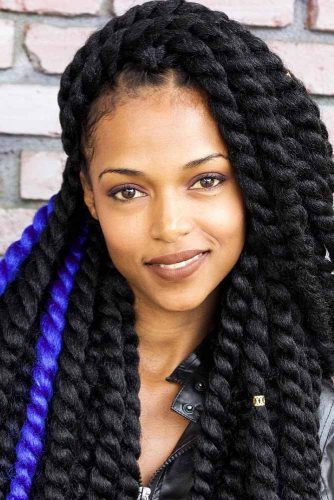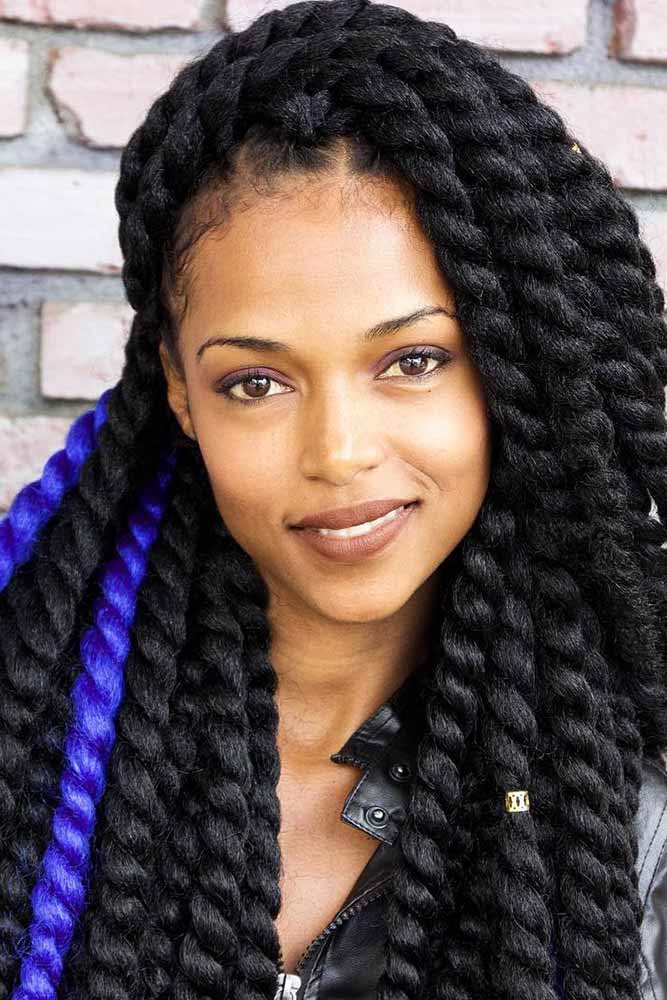 Kanekalon hair gives a very natural and silky look to your hairstyle. It comes in different sizes and colors; you won't be left without styling choices. How do you like these two thick twists that stand out on the black pattern? You will look different with Senegalese twists anyway, but if you spice it up with some colors, you will create an unforgettable style.
Source: kersti.pitre via Instagram