Are you sure that the shampoo you use regularly is the right product for you? And do you know what shampoo is exactly and how it actually works? The overwhelming beauty industry gave life to so many different beauty products for hair, totally confusing modern customers on their way to find a suitable one for them.
Your hair care routine products must be chosen based on the state, condition, and type of your hair. To help you navigate the great variety of promising options, we've prepared an amazing shampoo guide. Today you are going to find out how many types of shampoos there are, what products to consider to keep up with a healthy hair look, as well as find the answers to all your questions about using shampoo. In other words, everything you've ever wanted to know about shampoo is here: even some DIY recipes!
Why Is It Called Shampoo?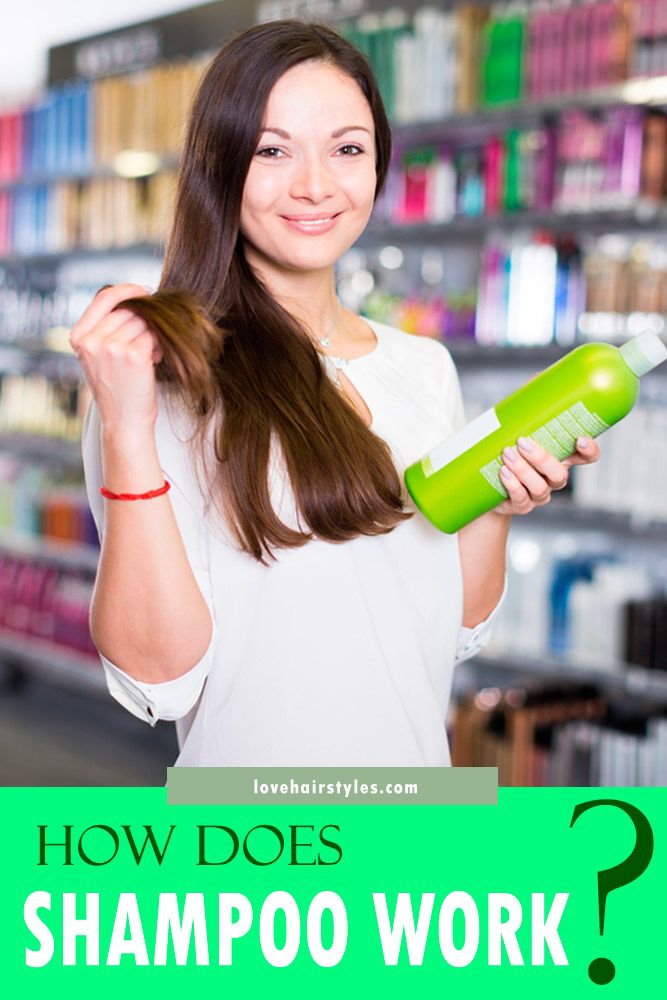 Have you ever wondered where the name of shampoo came from? Originally, it was an Indian herbal skin and hair treatment that had Sanskrit roots and was called chāmpo, which meant to soothe, knead, and press. In 1762, colonial traders from India introduced the cleansing treatment to Europe, giving it the name shampoo. By the way, initially, it has a clean organic composition, which means you can easily create your own or find a good plant-extract product.
How Do Shampoos Work?
Let's be honest: when standing in the shower or taking a bath, we come up with the most philosophical questions. And while solving those fateful puzzles, you may ask yourself "how does shampoo clean the hair?". Every shampoo is made of cleansing agents called surfactants. These agents consist of a water-attracting hydrophilic "heads" and oil-attracting lipophilic "tails". When you lather the product, these two elements start to interact with water and your scalp oils. Their lathering action lifts the oil and grease from your hair shaft, leaving it clean of dirt and skin particles. Well, that's a good thing to think of during shower thinking.
What Are The Benefits Of Shampoo?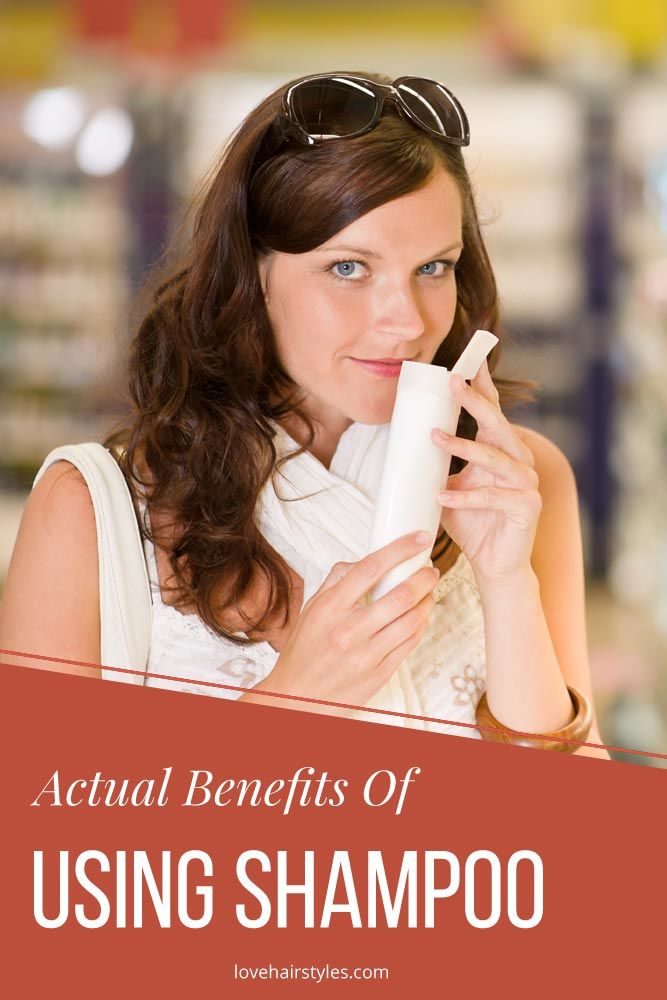 Can you imagine your life without shampoo? It's hard to answer this question, as we all have been using this cleansing product for our whole lives. While you may take it as granted after every wash, here's how good shampoo helps you to keep up with your hair health.
Shampoo keeps the hair smooth and silky
It helps to get rid of grease, dirt, and pollutants
The right shampoo protects the hair from damage
It's easy to rinse
It's slightly acidic
It may promote repair to damaged locks
Can Shampoo Damage Your Hair?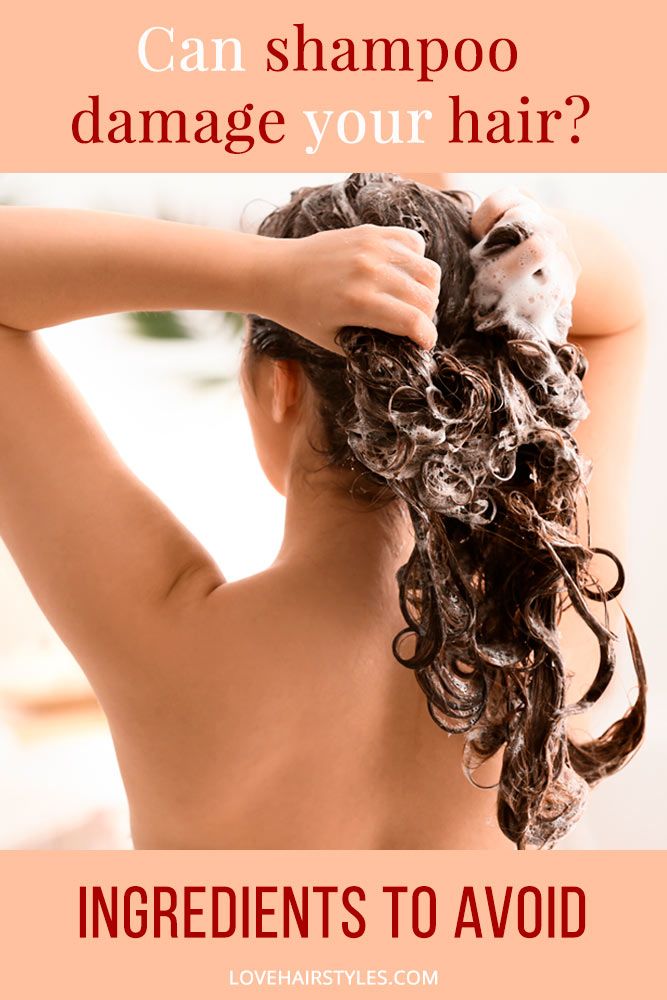 Shampoos may be both a blessing and a curse. It's no secret that most cleansers may contain chemicals to which some scalps are very sensitive. At the same time, the variety of shampoos sold on the market is so vast that you can find a product that contains only organic and natural components. To do that, you should know what ingredients to stay away from.
Ingredients to Avoid
Formaldehydes are cancerogenic compounds that can be released by such preservatives as bronopol, quaternium-15, and DMDM hydantoin. Apart from being cancerogenic and DNA-damaging, formaldehyde can cause skin irritation and asthma if absorbed in big amounts. Make sure to read the ingredient list thoroughly, ensuring it has no formaldehyde or that there's a slight concentration of it.
Fragrances we love so much are actually pure allergens that are responsible for various allergic reactions. The fantastic smell promoted by marketing campaigns is made of endocrine-disrupting chemicals, which are among the top allergens in the world. However, only people with sensitive scalps should look for unscented shampoos, as this ingredient is normally fine for most people.
Sulfates are lather agents that can be found in many cosmetic products like sodium laureth sulfate and sodium lauryl sulphate. One of the major disadvantages of sulfates is that they may result in brittleness. There's also a concern about their cancerogenic nature, and that's the reason why a lot of manufacturers use ammonium laureth sulphate, which is gentler.
Parabens such as propylparaben and methylparaben are commonly found in hair and skincare products. While parabens are known to prevent bacteria and promote hair growth, they also have estrogenic activity and may lead to cancer. Although scientists can't tell for sure whether parabens are cancerogenic or not, it's better to avoid them.
How To Shampoo Your Hair The Right Way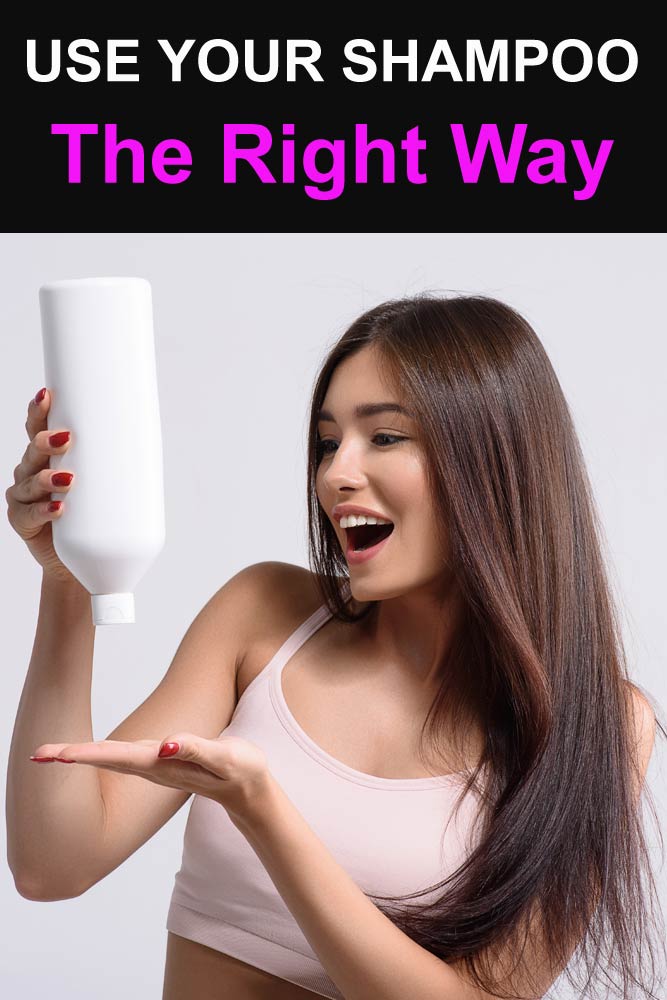 When you've done everything from shampooing to conditioning and your hair still looks brittle, don't blame shampoo; blame yourself. Even though washing hair is a part of everyone's life, people still tend to make mistakes that don't let them get the most of their cleansers. Before jumping to conclusions about switching to a new product, make sure you don't make these mistakes.
Shampooing Mistakes To Get Rid Of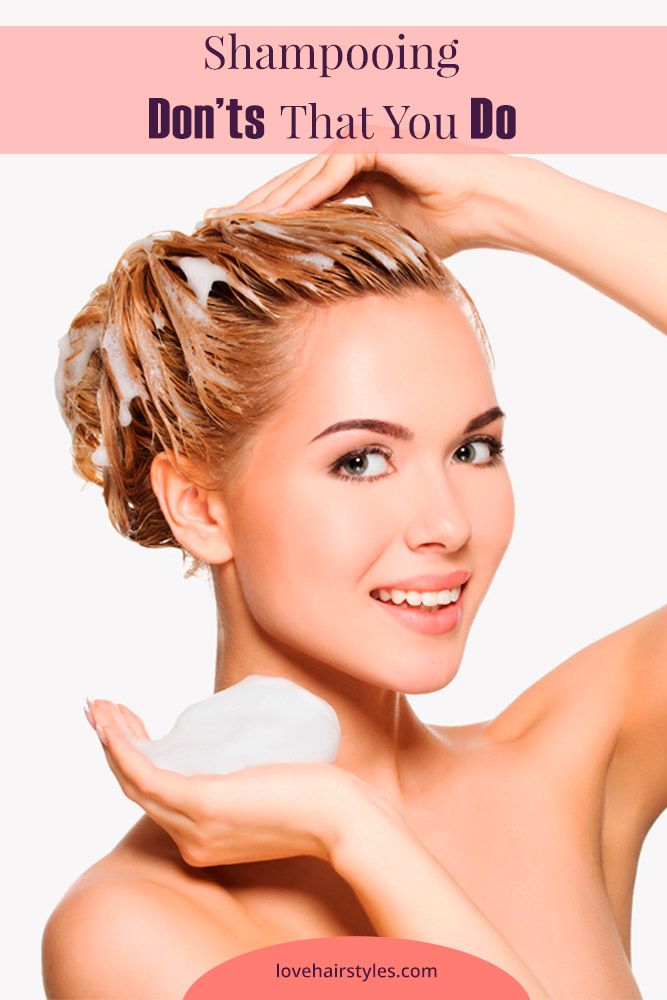 You apply shampoo to your dry hair. If you start with shampoo right away instead of getting your hair wet first, you won't be able the rinse off the product fully. Warm water opens up your pores, allowing the product to penetrate deeply into your hair shaft and thus cleanse it better. Every wash you take, make sure to fully dunk your hair.
You use your nails to distribute shampoo. Nail scraping is a no-no when it comes to washing your head! We'd better not tell you how much bacteria there is under human nails. Besides, by going aggressively with your nails, you may damage your scalp, thus causing irritation. Just apply and distribute the product with your fingers, gently massaging it into your scalp.
You apply shampoo to one area of hair. No, shampooing only the top of the head is not enough to clean all your hair. To wash your locks correctly, apply a pea-sized amount of shampoo to your palms, lather it up, and distribute the product evenly throughout the length.
You don't rinse well. No matter how short of time you are, never be in a hurry when washing your hair. If you don't take enough time to rinse the product, you will end up with tons of residue on your scalp. The build-up will soon turn into flakes, giving you unwanted dandruff and itchiness.
You wash your hair with hot water. Under hot water, your hair cuticles don't seal properly, which may lead to damage, breakage, and hair loss. Lukewarm water for classic washes and cold water for rinsing conditioners off will be the best option.
You apply conditioner to the scalp only. Of course, your scalp needs moisturizing. But don't forget about the ends! When conditioning your hair, you must start with the ends and condition your way up to prevent breakage and dryness on your tips and excess oils on the scalp.
Should I Shampoo My Hair Every Day?
How often should I wash my hair? - this is the number one question that pops in your mind every time you see those brittle oily locks too soon. Basically, there's no universal hair wash schedule; it's an individual matter.
First off, it's very important to determine whether your shampoo is good for daily use or not. If you have an extremely oily scalp and use a pharmaceutical shampoo that is free of harsh chemicals, you can wash your hair daily.
At the same time, there's a good rule of thumb that says to shampoo your hair every two or three days. It's very important to consult with your dermatologist to determine the frequency of washing as well as know what happens if you shampoo every day for your hair type. On normal hair, too much shampooing may result in stripping off natural oils and leaving the hair dull and dry.
Can washing your hair everyday cause hair loss? Luckily for you, modern shampoos are pretty mild, so frequent washing itself can't cause your hair to fall out. It's normal to lose some hair in the shower. Keep in mind that washing your hair every day doesn't lead to hair loss, while heat tools and firm styling products you apply do. However, it's crucial to consult with your medical specialist to see if there's a connection between your shampooing routine and hair loss.
Is It OK To Change Shampoo?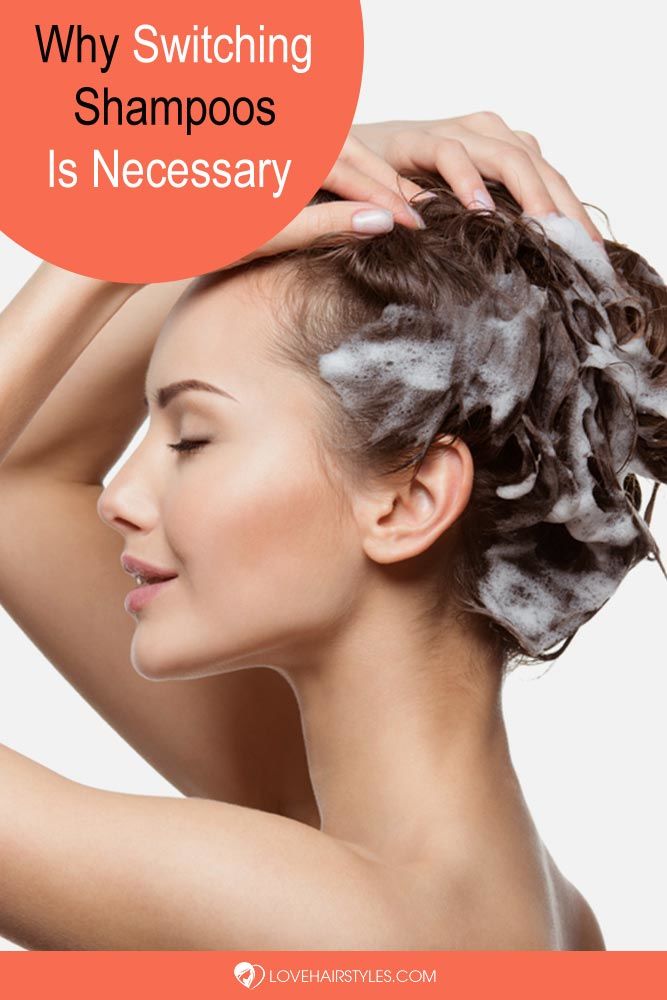 You may have heard that you need to change shampoos from time to time because your hair "gets used" to the formula and ingredients containing in your products. In fact, it's not about shampoo. It's about little or big changes in your life which may require one more change - a change of shampoo. When you move to the area with hard water and stop or start going to the gym, your hair changes. The same goes for extreme seasons like winter when your indoor air is dry and summer when you sweat like crazy. That's why your beloved products that make your hair look like a queen will sooner or later stop working wonders.
So, can your hair get used to shampoo? Unlikely. But you still need to swap to a new cleanser when there's some environmental change in your life.
Is changing shampoo bad for hair? Switching to another shampoo may have unpleasant consequences only if you pick a random product that doesn't fit your hair type. If you have an oily scalp, look for shampoos designed to build oil balance. And if your hair is dry and brittle, your new shampoo must be meant for it.
12 Types Of Shampoo: Which Works Best For You?
As told by many ladies who have experienced a waste of time and money after buying universal shampoos, a product you buy should match your individual needs. There are a plethora of different shampoos, where each one is designed for some specific hair type or texture. Shampoo for oily hair, for dry scalp, for normal textures: what is the best shampoo? These 12 types will finally sort things out.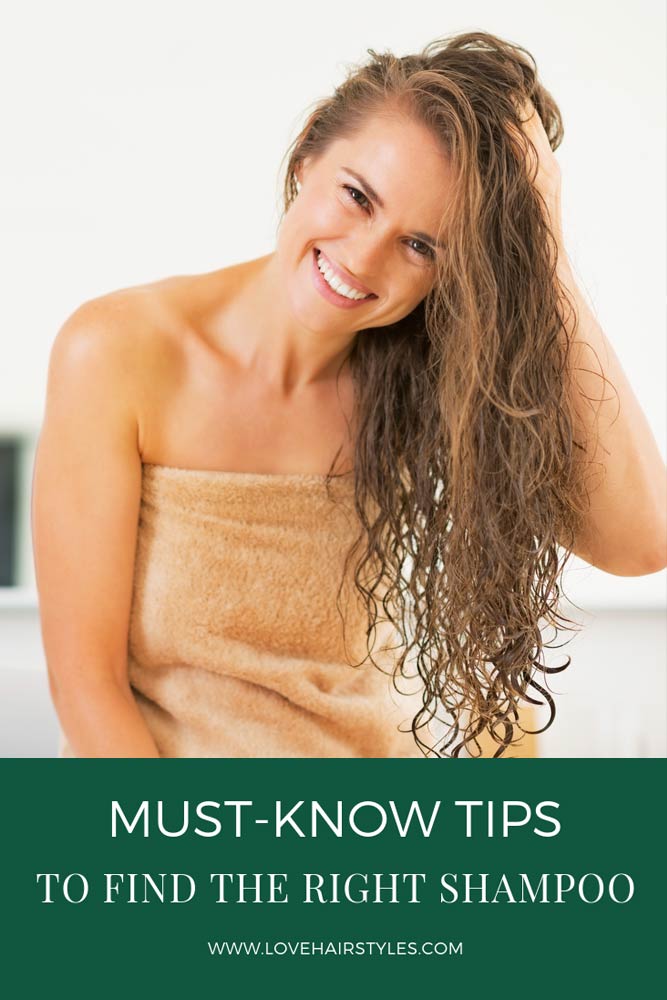 Clarifying Shampoo: For Squeaky Clean Hair
Clarifying shampoos are designed to deeply clean your hair and remove buildup caused by styling products and other shampoos and conditioners. In fact, every woman should have such a product in her shower shelf: it brings the needed break to weak, overstyled hair.
Neutralizing Shampoo: For pH Restoration
Besides buildup, styling products that contain several harsh chemicals can cause your pH to lose its normal balance. And that's where you need to incorporate a neutralizing shampoo into your care routine: it will restore the balance, making your hair healthier.
Chelating Shampoo: For Intense Cleaning
Chelating shampoo is similar to cleansing shampoo. But this particular product is designed for pool swimmers, as it's responsible for washing out chlorine, minerals, and metals.
Keratin Shampoo: For Damage Repair
Once the amount of keratin, which is a hair protein, reduces, you hair becomes weaker and gets prone to damage. So a keratin shampoo can help you to bring the balance back, restoring damaged locks.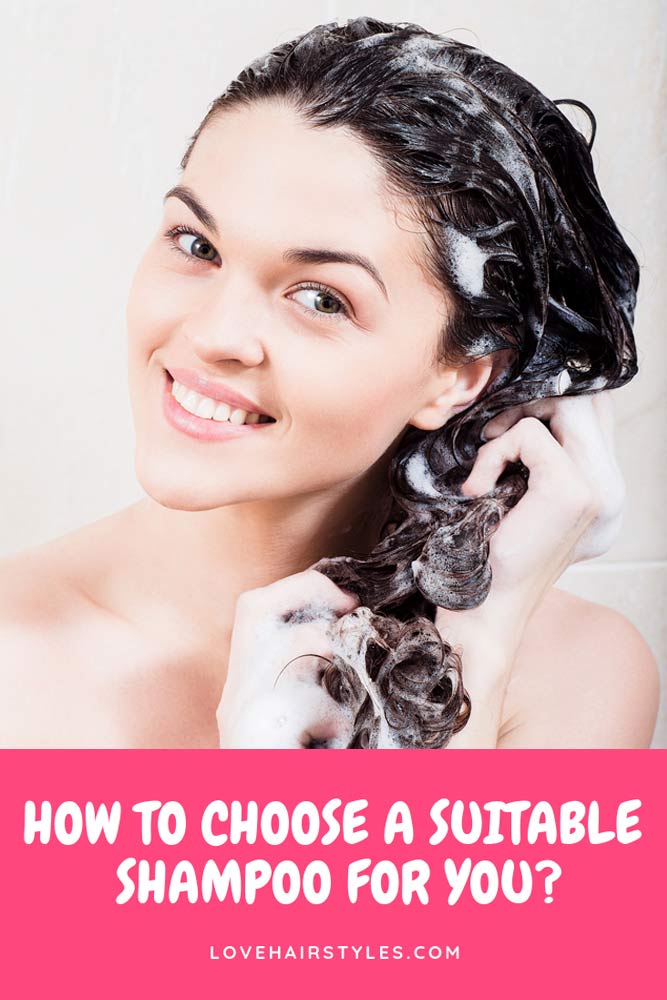 Color-Protecting Shampoo: For Long-Lasting Effect
If you are about to get your hair colored, make sure to buy hair care products that are meant to preserve your color. Shampoo for color treated hair is a must to make your new color stay longer.
Volumizing Shampoo: For Some More Bounce
Ladies who want to lift up their fine hair should opt for volumizing shampoo. Such products promote hair growth by opening hair cuticles in order to provide everyone's desired bounce.
Dry Shampoo: For Instant Grease Removal
When you don't have much time to wash your hair but greasy roots need a clean ASAP, nothing works better than dry shampoo. It absorbs excess oil from your roots, giving you a quick and fresh look.
Sulfate-Free Shampoo: For Naturally Soft Hair
As you know, most shampoos contain sulfates that can outweigh and dry hair out. If you feel that it's about your hair, get yourself sulfate free shampoo or a shampoo bar with natural ingredients, which will smooth out the natural oil balance and give you naturally shiny, soft locks.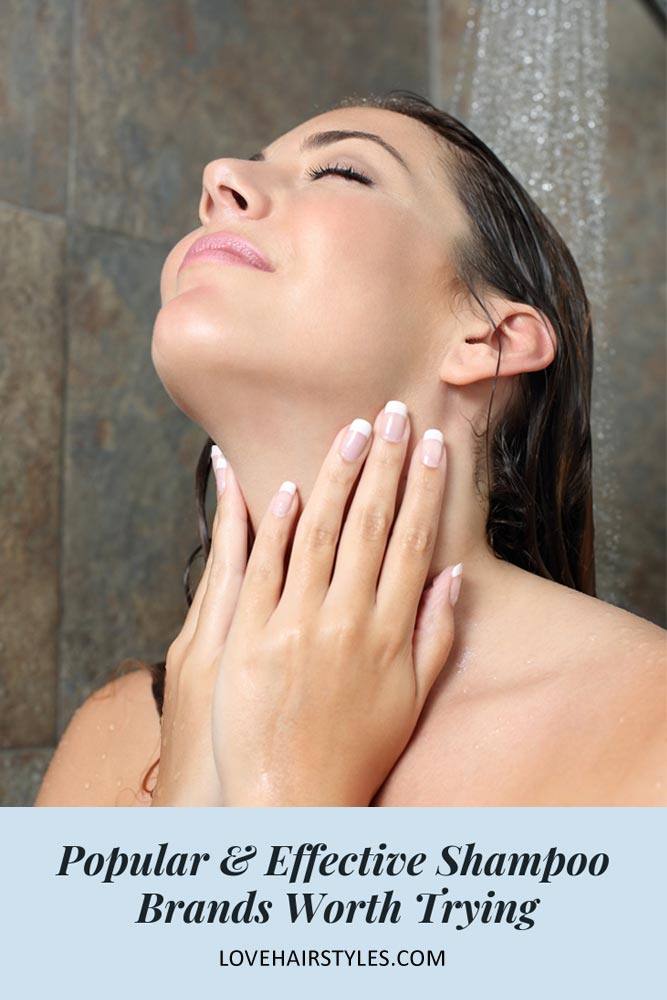 No-Poo Shampoo: For Intense Moisture
Intensively moisturizing shampoos are a nice option for co-washing that doesn't lather yet delivers moisture to your strands. Yes, it's not meant to clean; it works as a helping tool for moisture balance.
Everyday Shampoo: For Regular Hair Wash
This type of shampoo is a must for women who wash their hair every single day or are intolerant to sebum. One of the best examples of such products are baby shampoos: their gentle texture can nicely wash off daily dirt.
2 - in - 1 Shampoo: For Those On Wheels
If you're always short of time, you can save your daily routine with the help of 2-in-1 shampoos. In simple words, they're products that work as a shampoo and conditioner at the same time.
Shampoo For Wigs: For Regular Fake Locks Shampooing
Whether you wear a wig or just a couple of fake tresses, you do need to wash them with the right product! Make sure to get a shampoo for wigs to keep them in the needed condition.
Expert Advice: Can adults use baby shampoo?
Whether you're a mom who once ran out of her shampoo and used her baby's product or you just know that baby shampoos are milder, you definitely have this question bothering you. It's a well-known fact that products designed for babies are gentler than those adults use, but is baby shampoo better than regular shampoo in general? Yes, they are. Not only do they have a chemical-free and odor-free composition but they also give a thorough cleansing.
On the other hand, they contain mild lathering agents, which means you should either work more product into your mane or massage it longer to get it all cleaned. Generally speaking, baby shampoos are perfect for everyone: just make sure to read the label and ingredient list thoroughly.
Popular Shampoos To Try Today
What is the best natural shampoo and what is the healthiest shampoo? Based on the latest shampoo reviews, we've created a compilation of the most popular products that will answer these questions.
*We may earn money from affiliate links on this page. Please check out our disclosure policy for more details.
Purify & Replenish Deep Cleansing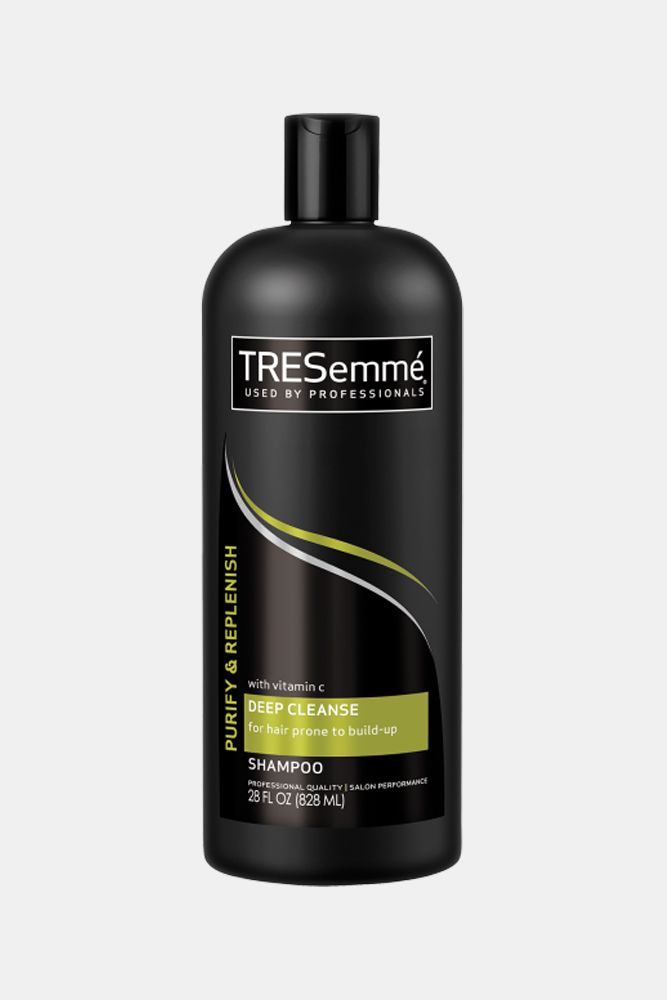 One can't go wrong with this Tresemme shampoo. First off, it's an affordable cleansing product that offers a salon quality. Secondly, it's so gentle that can be used daily while being a clarifying shampoo.
Buy on Amazon: $22.06
Source: Tresemme
Color-Protecting Shampoo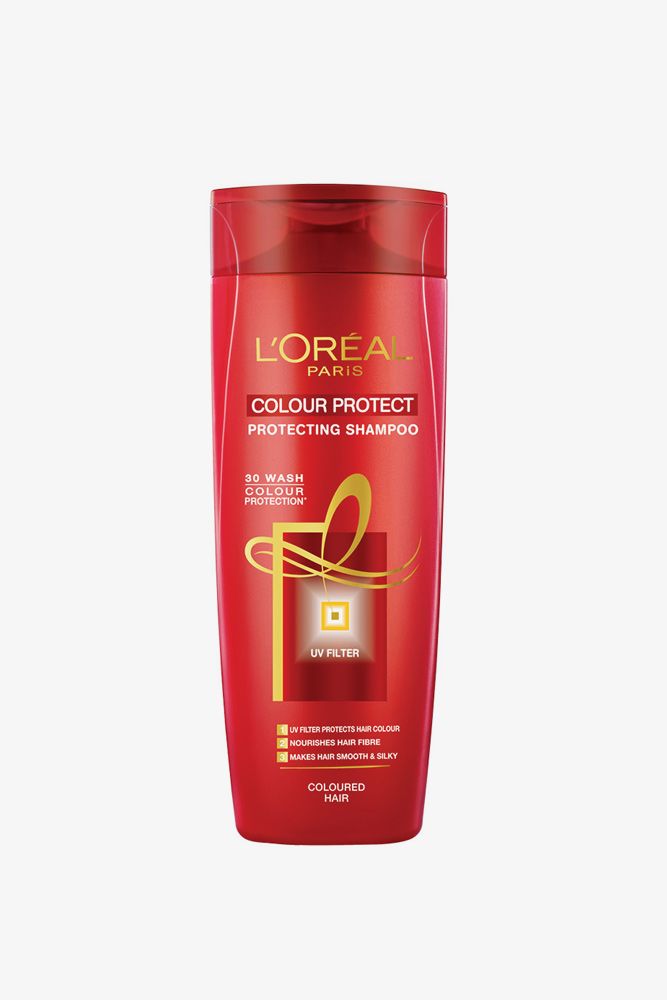 This loreal shampoo is nothing but the best value for money. Apart from keeping your color safe, it nourishes your hair fiber, making it smooth, silky, and shiny.
Buy on Amazon: $35.00
Source: Loreal
Batiste Dry Shampoo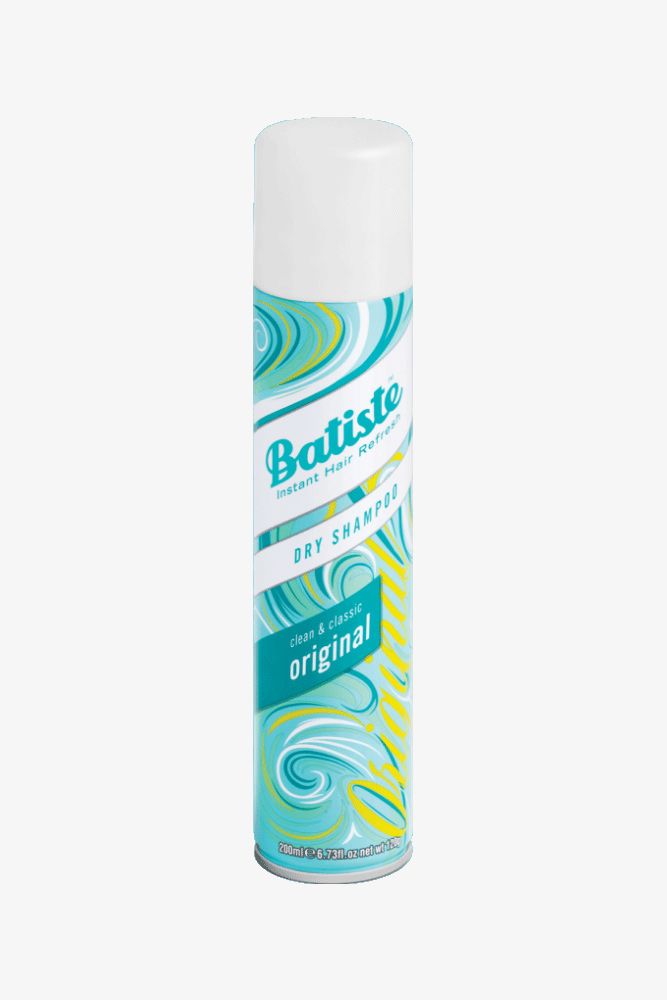 What can be easier than coating your hair with spray? This product is very convenient to use and you can always take it with you if you need a fresh touch-up on the go.
Buy on Amazon: $18.34
Source: Batiste
Natural Ayurvedic Amla And Bhringraj Hair Cleanser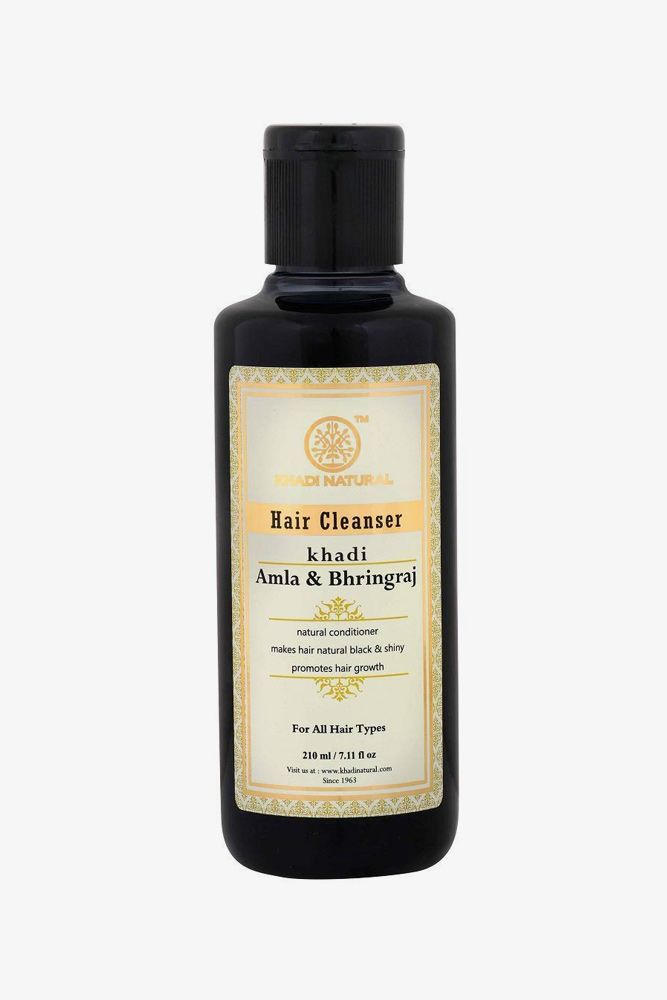 Here comes natural shampoo that controls hair fall and promotes hair growth. Its chemical-free composition can stimulate hair follicles, thus saving you from thinning and falling hair.
Buy on Amazon: $16.89
Source: Khadi Natural
Sebamed Everyday Shampoo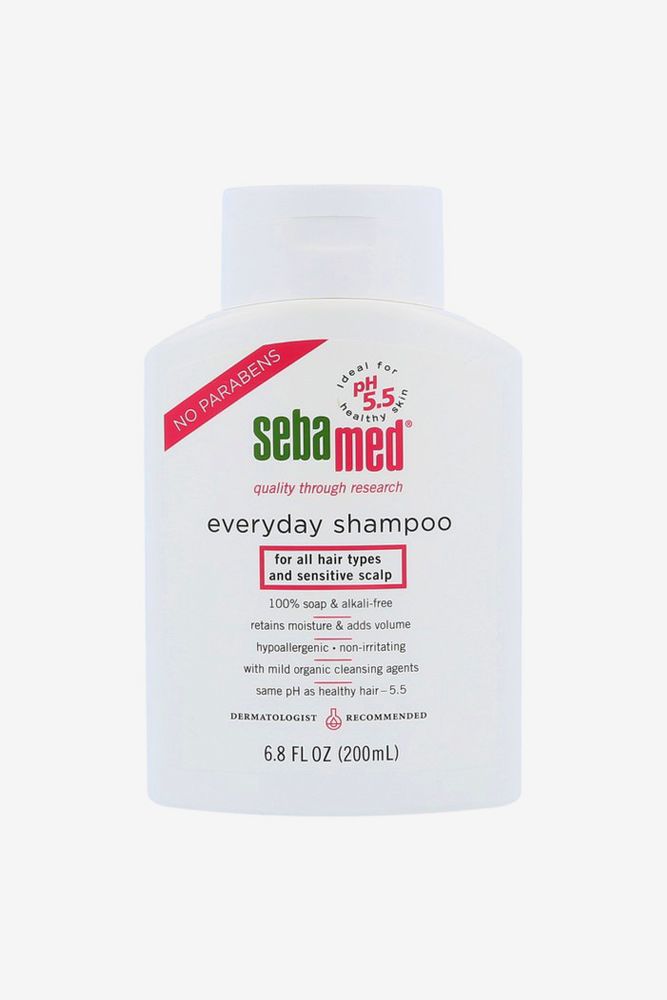 If you're one of those who wash their hair every day, look no further than this everyday shampoo. Not only does this cutie protects the natural balance of your scalp but it also enhances sheen.
Buy on Amazon: $39.99
Source: Sebamed
Pureology Strength Cure Shampoo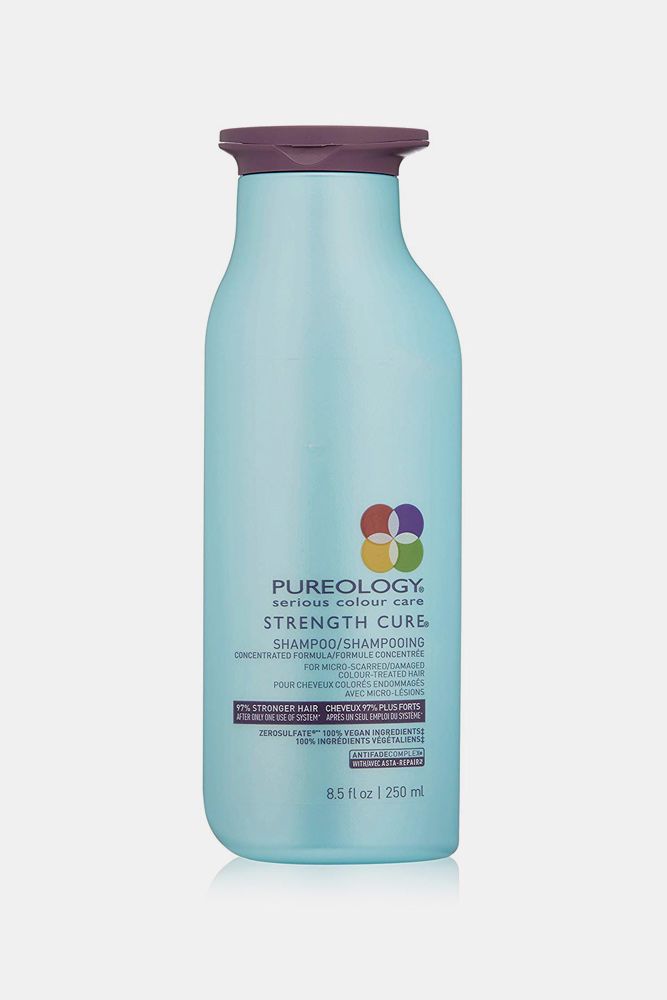 How about a product that can deal with damaged hair and take care of colored hair at once? This Pureology shampoo restores split ends and damaged locks, adding the needed moisture to the scalp.
Buy on Amazon: $68.00
Source: Pureology
Beach Blonde Cool Dip Purifying Shampoo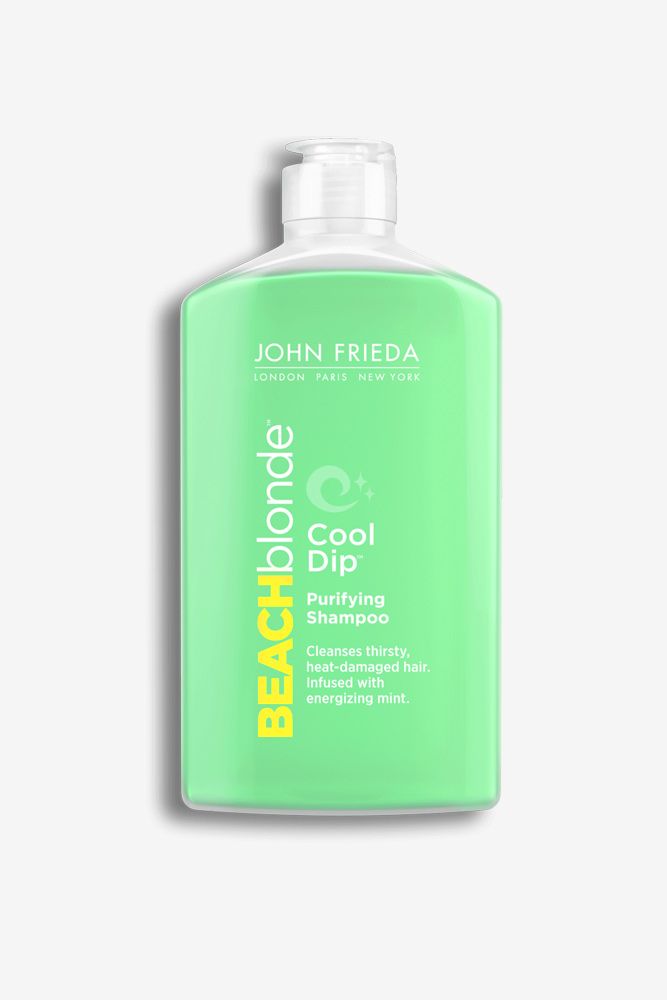 If you need a deep clean but are afraid that your color will fade away, this product is a must. It's a gentle, oil-infused clarifying shampoo that helps to get rid of buildup and restore moisture.
Buy on Amazon: $4.98
Source: John Frieda
Tea Tree Lemon Sage Thickening Shampoo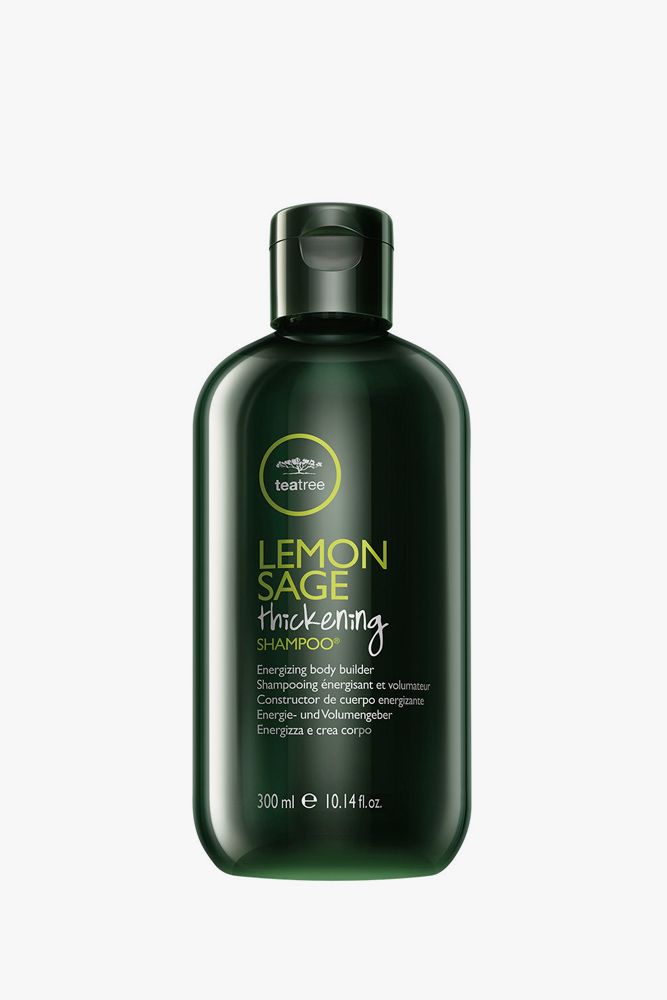 Tea tree oil is known for its hair thickening and strengthening effect. Making this tea tree shampoo a part of your regimen is the best way to take your hair texture to the next level.
Buy on Amazon: $14.00
Source: Paul Mitchell
NIZORAL A-D Shampoo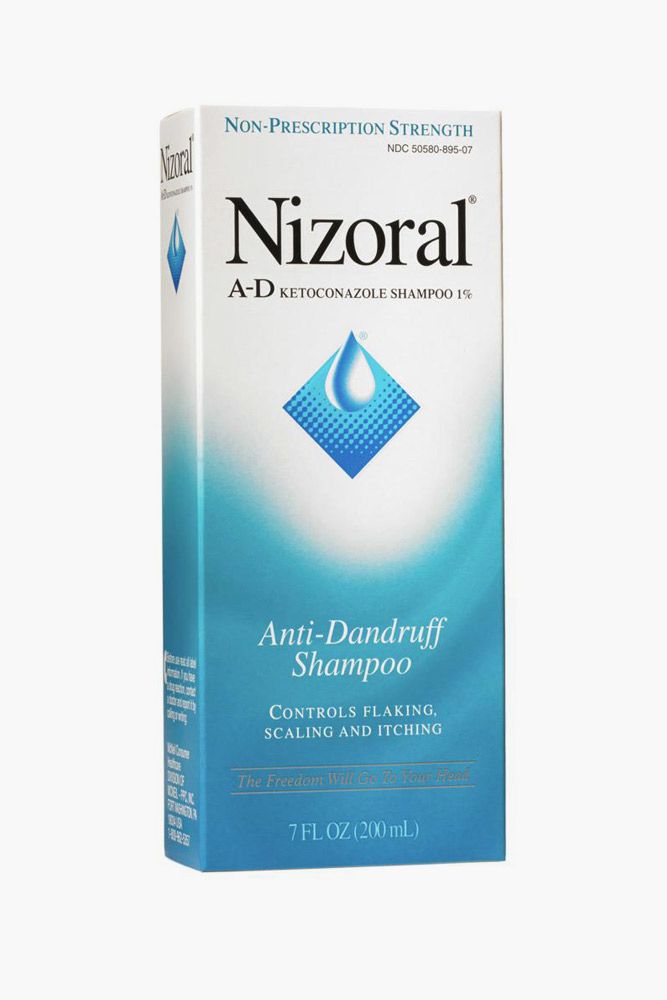 Nizoral shampoo is considered the best dandruff shampoo ever, not for nothing. It's an effective dandruff remedy that can be used on all hair types and it works gently for colored hair.
Buy on Amazon: $39.95
Source: Nizoral
Youth Renewal Shampoo For Aging Hair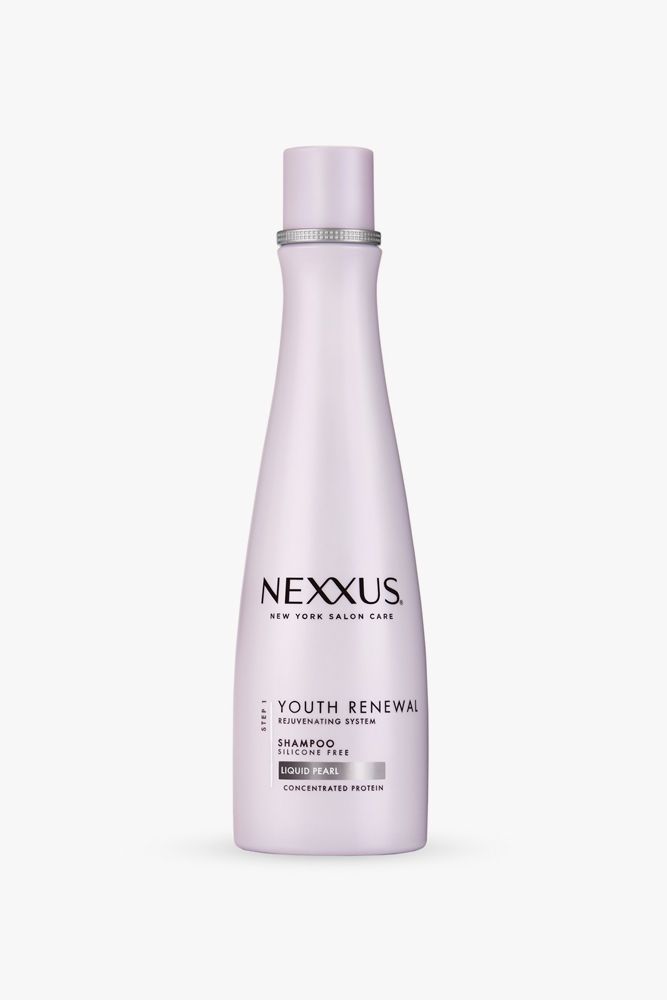 It's no secret that our hair tends to get thinner and weaker with the time. And you know what? This Nexxus shampoo can keep this secret safe, giving your hair a youthful body full of movement.
Buy on Amazon: $58.00
Source: Nexxus
Can I Make My Own Shampoo?
Although you can make your own cleanser, you will go through the seven circles of tangles and dirty roots before you finally find out what is the best homemade shampoo. The most important details you should pay attention to are the ingredients. The components you choose should result in shampoo that cleanses the hair, closes the cuticle, and balances the pH of hair. By the way, you can also get a peek at ingredients of the Curly Girl method approved products, as they're mostly gentle and nourishing.
"How can I make my own natural shampoo so that it's natural but works as a drugstore one?", - you may ask. We've got it all covered in the magic recipes below: they have proven to be effective and balanced.
Homemade Apple Cider Vinegar Shampoo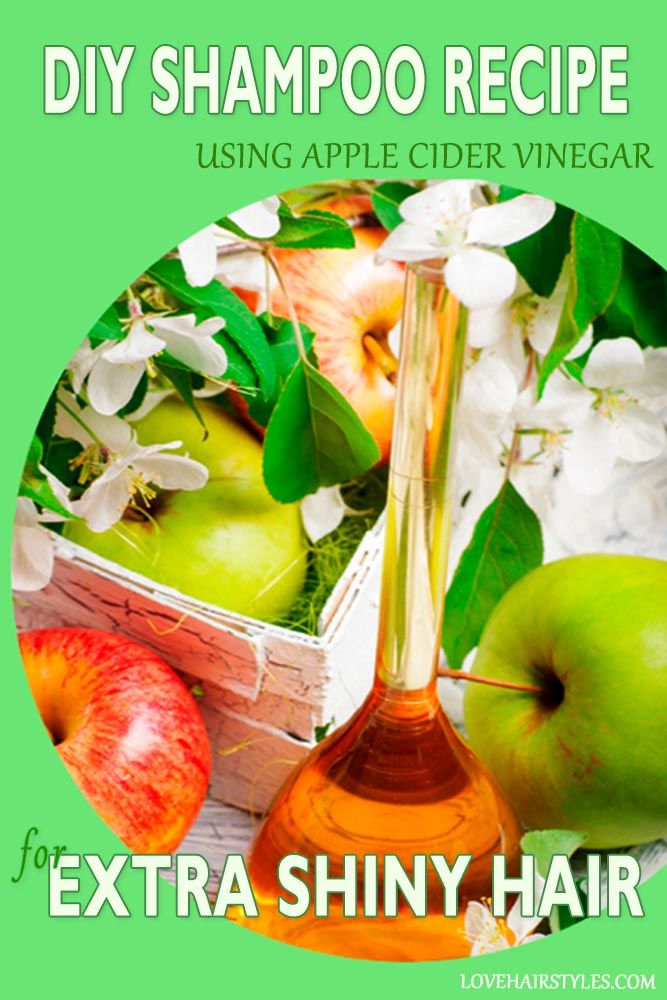 Ingredients:
A few tablespoons of baking soda
A squeeze bottle
Hot water
½ cup of apple cider vinegar (you can also replace it with fresh lemon juice)
A few drops of essential oil (optionally)
How to:
Take a squeeze bottle and put a few tablespoons of baking soda in the bottom. Then, fill the bottle with hot water, and shake it well. If you'd like to add some scent, you can also add a few drops of your favorite essential oil to the mixture. Give it a couple of minutes and apply ¼ cup to your wet hair, working it through the fingers and rinse it off. After that, complete the rinsing by mixing ½ cup of apple cider vinegar and two cups of water and pouring it through your wet hair. Rinse everything off with cool water.
Note that this shampoo won't lather. Still, it will leave your hair shiny and clean.
Moisturizing Shampoo Recipe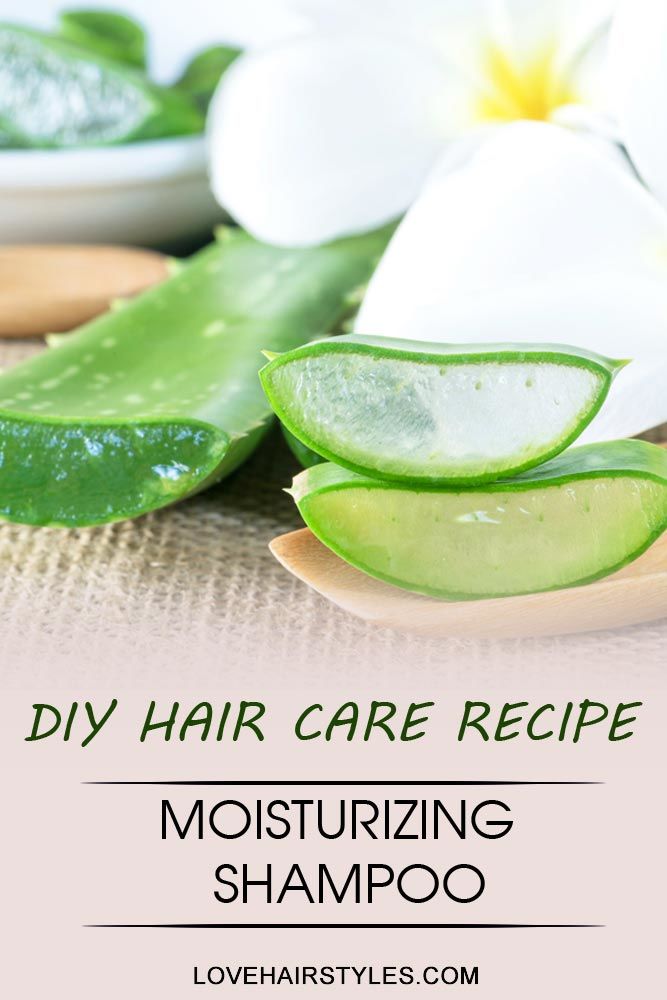 Ingredients:
1/4 cup of aloe vera gel
1/4 cup distilled water
1/4 teaspoon avocado oil or jojoba oil
1 teaspoon glycerin
1/4 cup liquid soap
A flip cap bottle
Aloe vera gel, avocado, and jojoba oil are essential hydrating elements that you should use for the shampoo to make it truly moisturizing. As for liquid soap, choose the smell you like the most. Once you have all the ingredients, simply mix them in a flip cap bottle. Apply to the hair and let the mixture sit a minute or two and then rinse it with cool water. Store the shampoo in a bottle.
Soothing Shampoo Recipe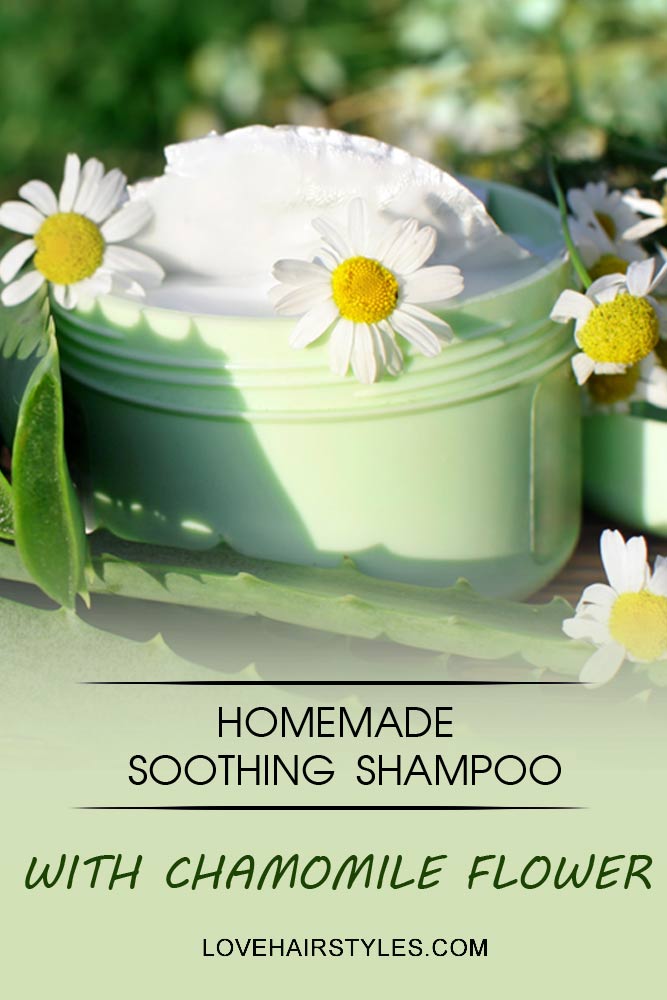 Ingredients:
1 cup of distilled water
1 1/2 tablespoons glycerin
6 chamomile tea bags
1 cup of liquid soap
A flip cap bottle
Boil a cup of water and steep the tea bags for 20 minutes. Then, remove the tea bags and add a cup of liquid soap to the tea. Stir in 1 ½ tablespoon of glycerin and blend everything well. Apply to the hair, massage it gently, and give it a couple of minutes before rinsing off with cool water. Store in a dark place in a sealed flip cap bottle.
Expert Advice: What Can You Use Instead of Shampoo?
If you get deep into the ingredient list of modern shampoos and search for each and every component, you will feel like having a living nightmare. Even though most people react normally to those ingredients, some people would like to switch to a gentler and more natural hair cleanser. Well, there's no wonder why you're asking the web "what can I use instead of shampoo?", as who needs chemicals and suds?
Today, the organic market is full of naturally-composed options that will keep your hair clean without causing damage to your locks and scalp. You can replace your shampoo with:
Dry shampoo
Baby Powder
Exfoliating skincare products with salicylic acid
Wash tonics
Skincare products with glycolic acid
Dry shampoos are the most easy-to-use products, as they usually come as sprays that you spread on the roots and brush down to the ends to let them soak excess oils. You can also try baby powder, which is a nice alternative to a dry poo when you've run out of it. If you have glycolic or salicylic skincare products in the form of drops, you can use them as cleansers for your roots when you need a quick refresh. For dry scalps, wash tonics will come in handy because they can eliminate residue without drying out the scalp.
We hope that now it's clear that the best shampoo it's not the one that just keeps your hair clean: the best products should match your hair type and texture. Alongside types of cleansing products, you've just seen the most popular shampoo brands. Now, you can finally answer if your shampoo is good for you, and, if not, you know how to sort this trouble out.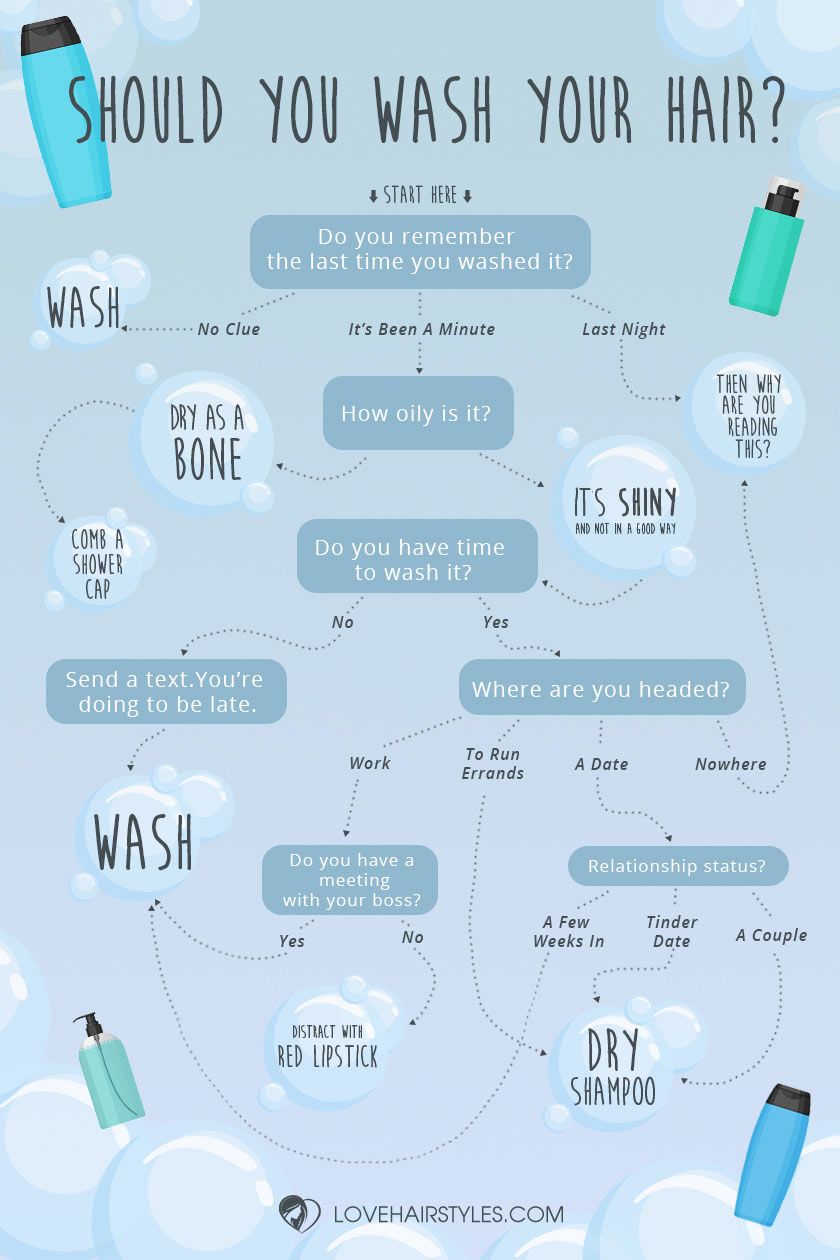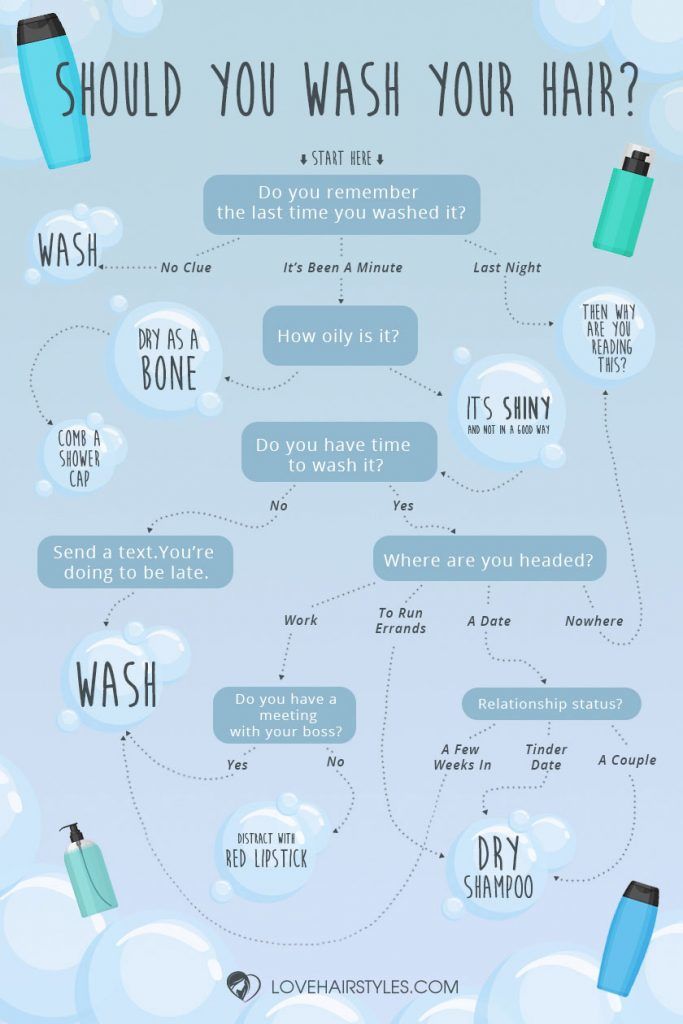 FAQ: Shampoo
How do I know what shampoo to use?
Don't use fortifying and volumizing shampoos.
Look for shampoo labels that encourage hydration and moisture if your scalp is only somewhat dry with little to no irritation or peeling.
Remember that sulfate-containing shampoos severely dry your hair and scalp.
How do you wash your hair without shampoo?
Try co-washing. A conditioner that also cleans the hair is known as a co-wash.
Experts form the Toronto Hair Institute believe that merely using your favorite conditioner will help you fight the dryness caused by shampoo.
Use cider vinegar.