By:

Glaminati Media

| Updated:

01/16/2019
10 Ideal Short Haircuts for Older Women
Every older lady can select a perfect haircut while looking more closely at some short haircuts for older women. A short haircut if properly chosen looks amazing on every woman, no matter how old she is.
Thus, short haircuts for women over 50 might look very attractive and highlight the individual features of each personality.
1. Elegant Short Haircuts for Women Over 50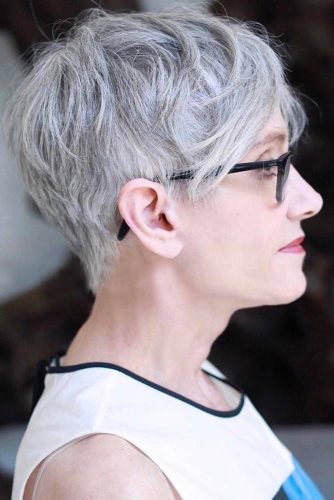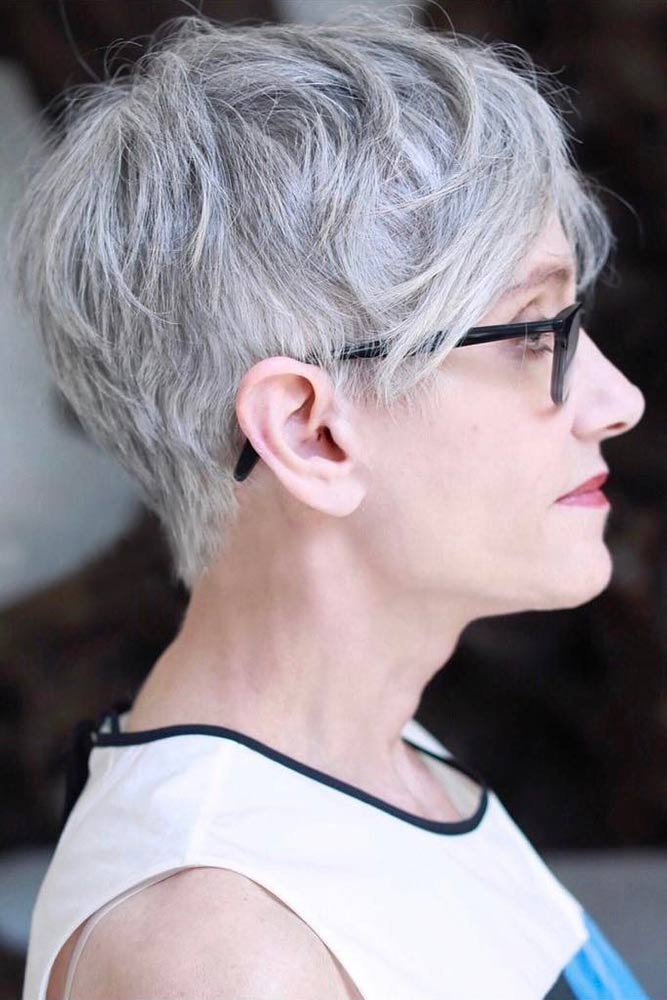 If you are a business lady in your 50s, you might want to get the elegant look that will best show your personality type. Short layered pixie will be a perfect choice for you, – combined with stylish clothing, it will look simply ideal.
2. Multi Layered Short Haircut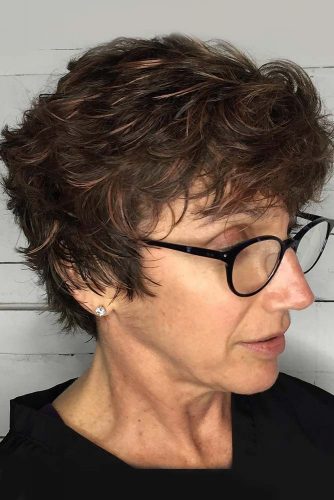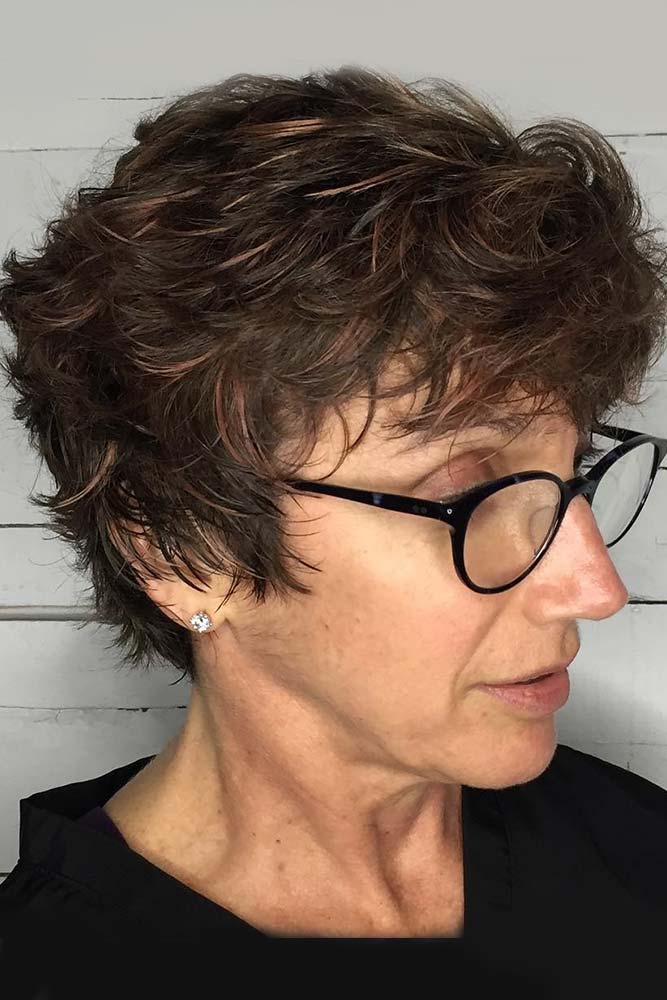 Multiple layers create great volume, and even when you have rather thin hair, no one will notice it with this type of haircut. It looks very casual yet stylish and modern at the same time.
3. Amethyst Balayage with Long Side Bangs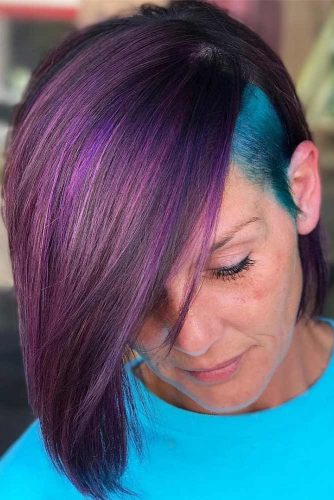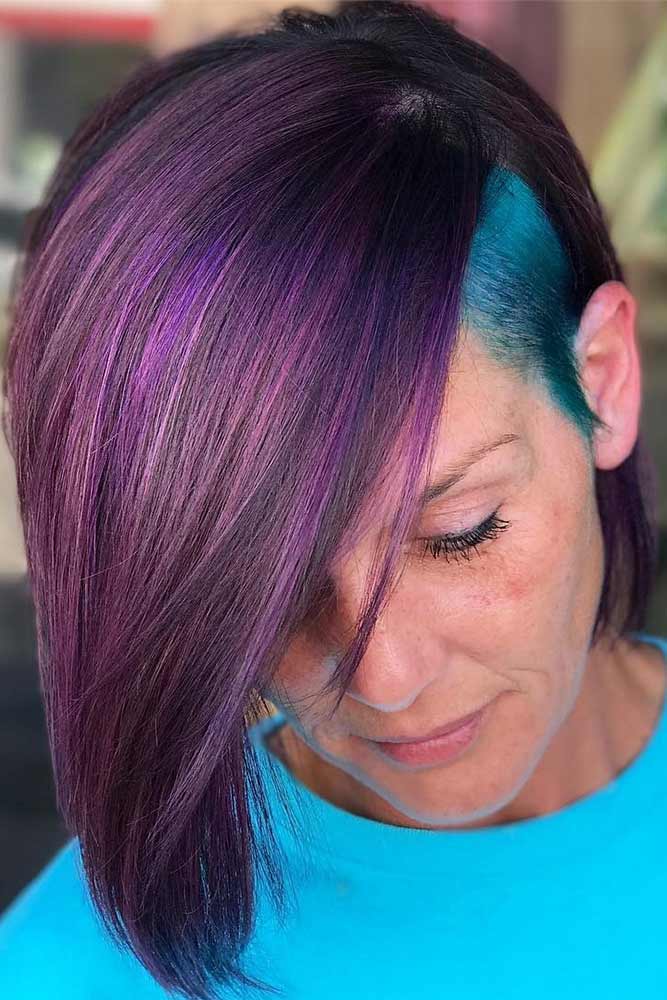 Are you a type of a person who is very bold and doesn't feel your age? Then you are ready for this amethyst balayage look with long side swept bangs. Reveal your young soul to the world and simply enjoy your creative and beautiful hairstyle!
4. Dark Rooted Pixie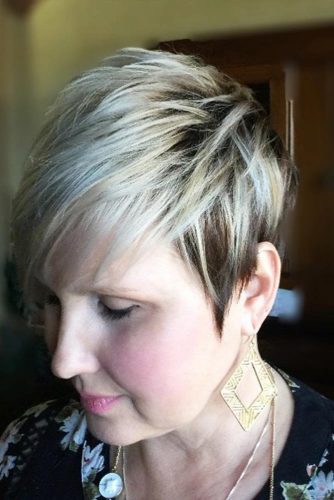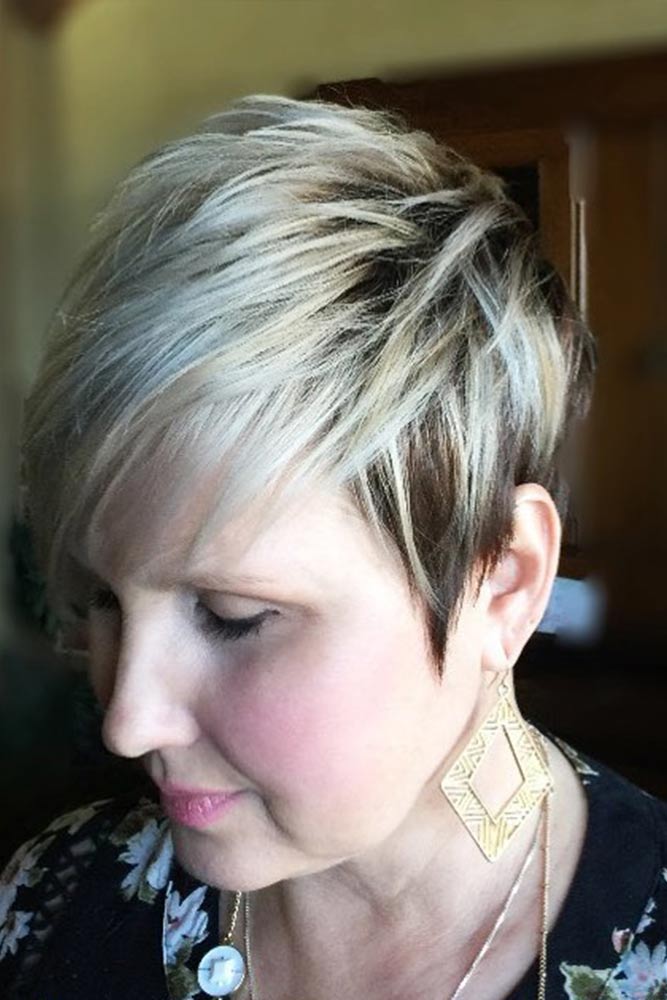 Bring some originality to the traditional pixie style by leaving your roots darker. With some jewelry added, you will look very young and fashionable!
5. Pearly Pink Platinum Blonde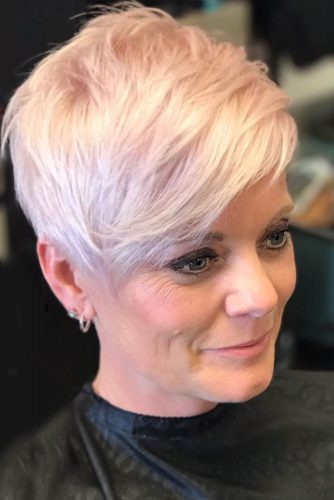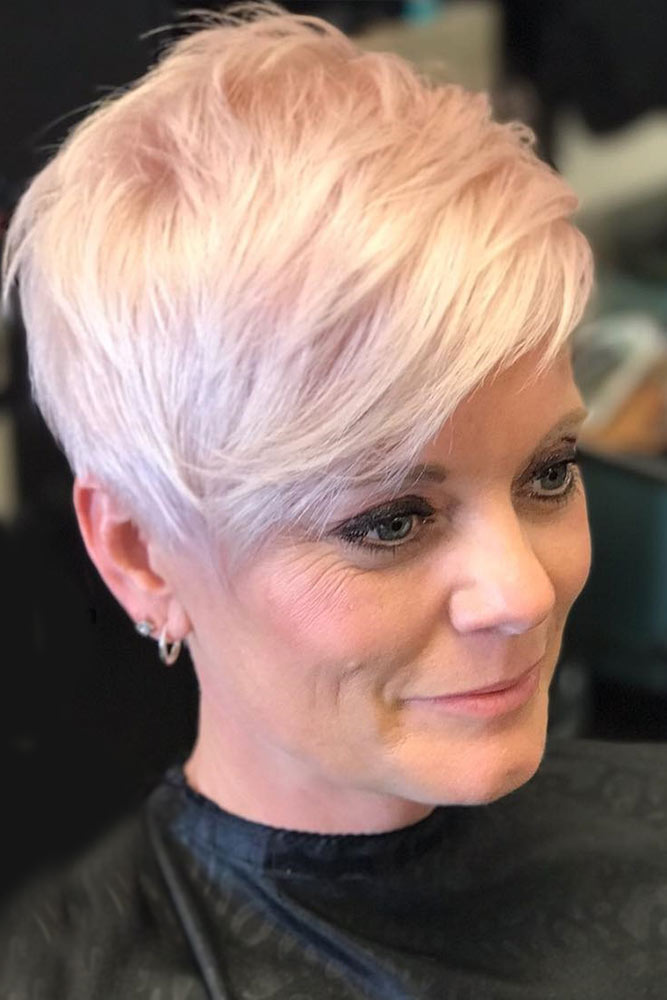 Short haircuts for older women don't have to be boring. Just continue experimenting with your hairstyles and stay in trend. If you are blonde, you could dye your hair into pearly pink tint to look more creative and trendy.
6. Chic Classic Bob Hairstyle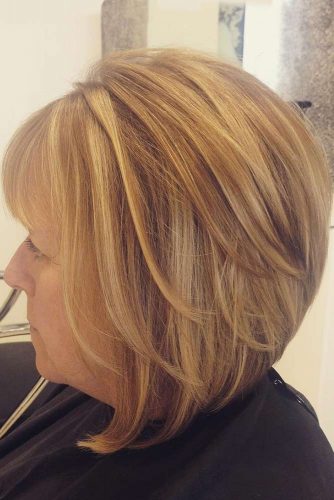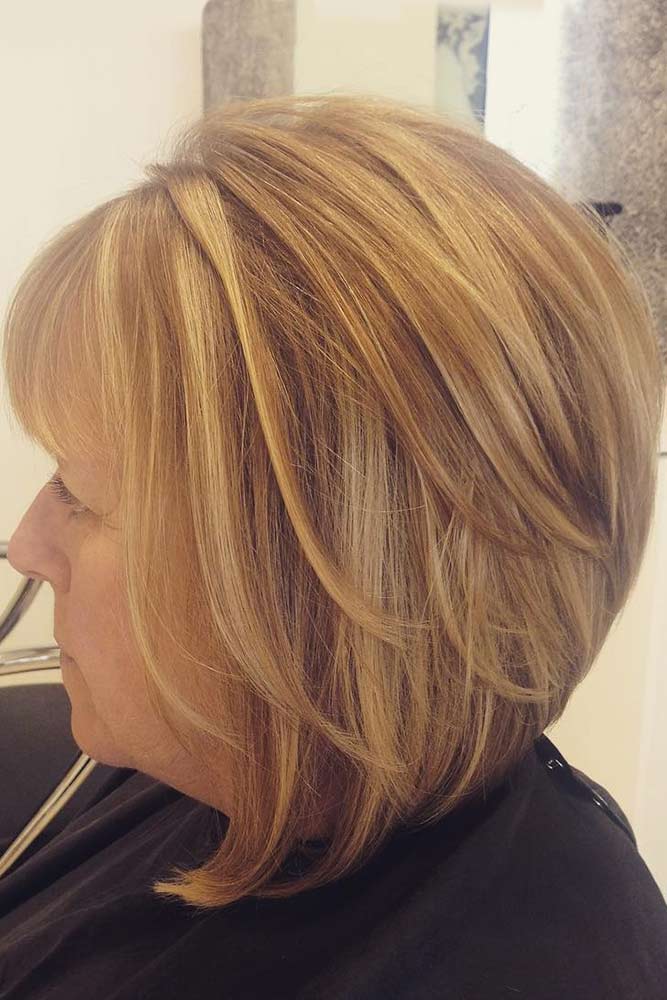 Classic bob will never go out of fashion. Add the layers, experiment with some hair coloring techniques like balayage or ombre and enjoy your new youthful look!
7. Amazing Look with Ice Blonde Pixie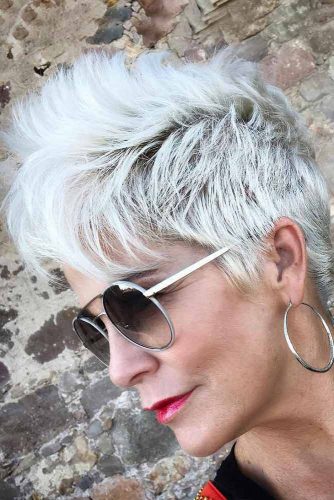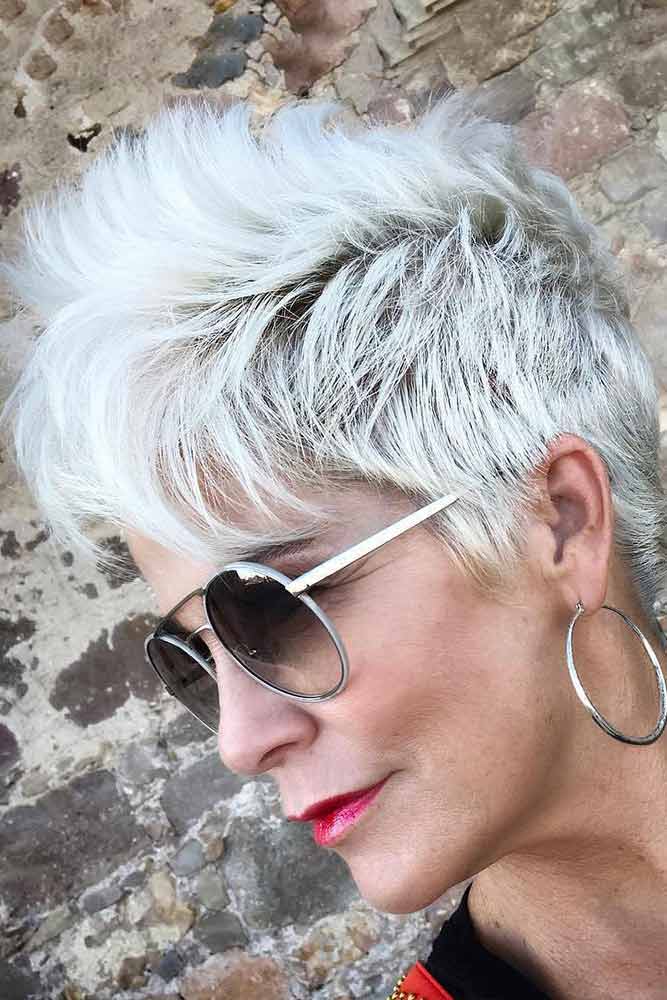 Ice blonde pixie looks just incredible! Combine it with red lipstick, fashionable earrings and you are ready to go on a vacation. And be sure, no one will ever guess how old you are, as you'll look amazing!
8. Beautiful Asymmetric Bob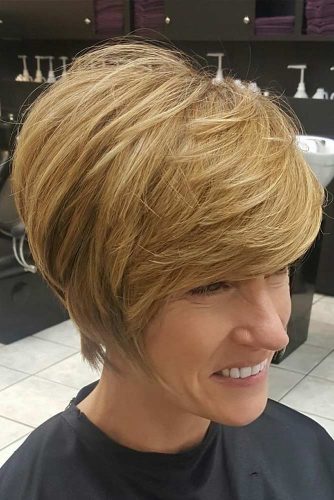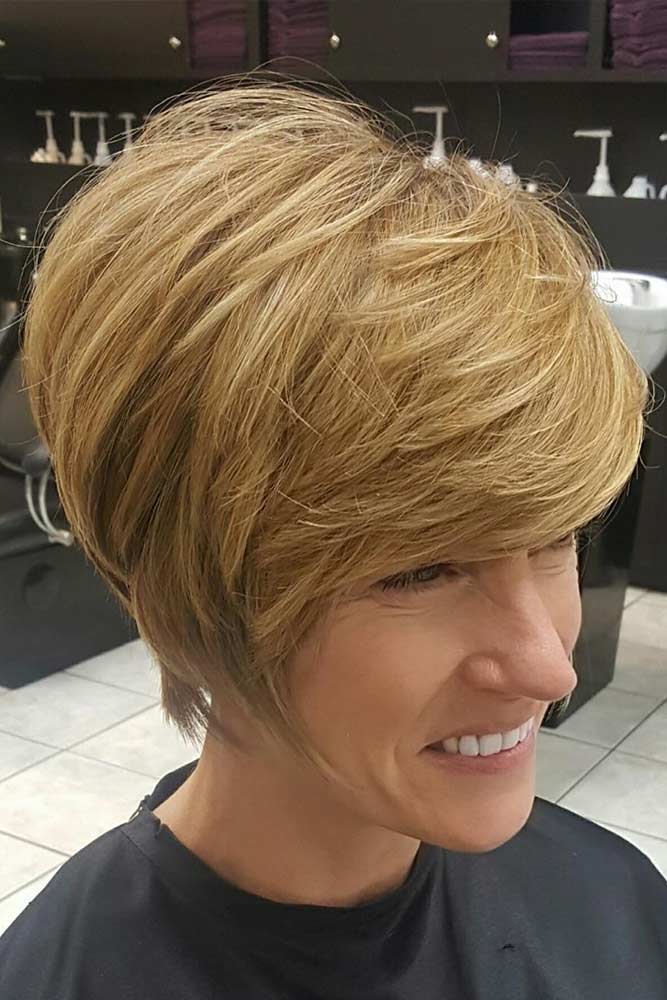 Asymmetrical bob will add a perfect flavor to your appearance. It looks both classy and experimental. Such hairstyle is perfect both for work or vacation time. It will also go well with any facial features.
9. Textured Short Haircut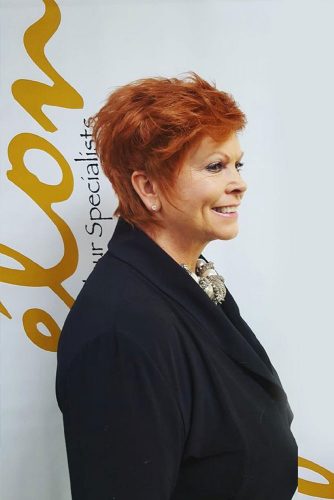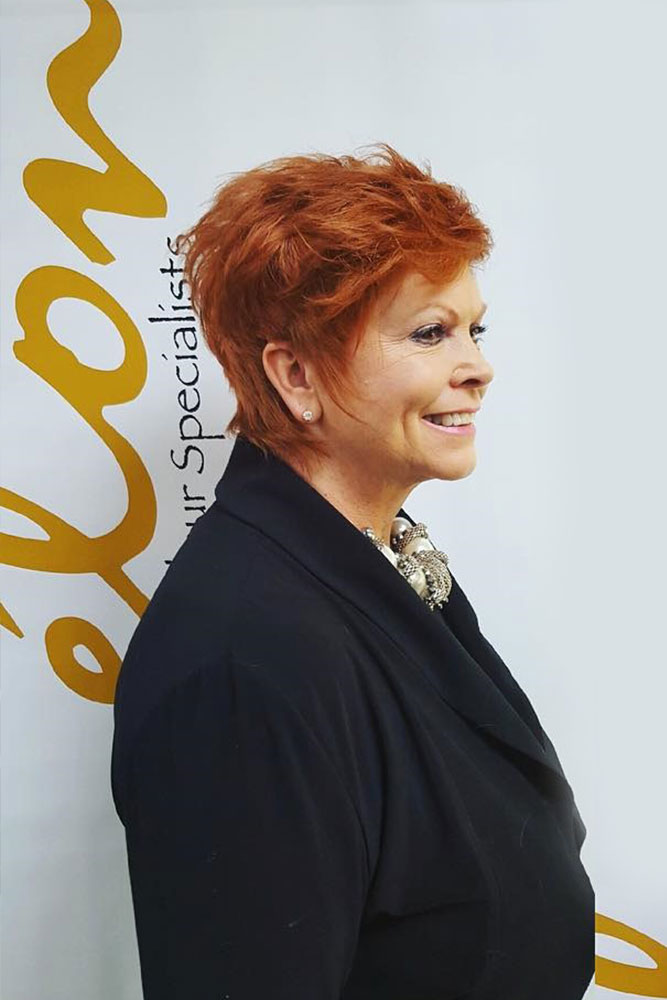 Add some texture to your short haircut, and it will look just perfect on you. If you are bold enough, you could dye your hair into bright red color to emphasize your personality. Or you could go with more subtle variations and make some copper highlights or dye your hair into medium auburn color.
10. Favorite Pink Shades On Blonde Hair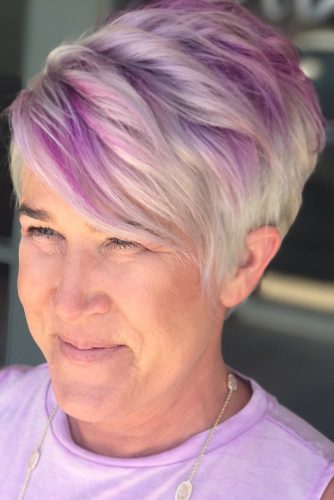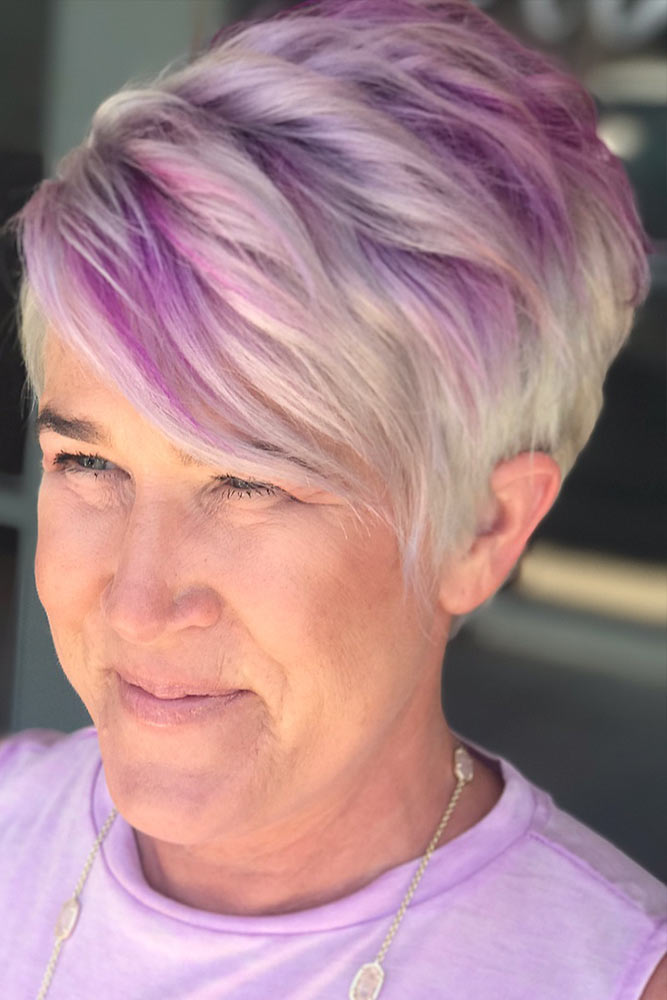 No one would believe how old you are when they will look at your short hairstyle with pink shades on blonde hair. It looks very bold and incredibly beautiful. And if you wear some pink dress that would go well with your hairstyle, you'll look incredibly young and fashionable!
Main photo Bels_style_file