From sassy to chic, short layered hair cuts and styles are all the rave these days among celebrities and the fashion industry worldwide.
As a matter of fact, short textured hairstyles are very trendy and practical at any age. By creating layers you will achieve that extra texture and volume of your short haircut. At the same time, such a haircut is super easy to maintain because it literally takes less than 5 minutes in the morning to get ready.
*We may earn money from affiliate links on this page. Please check out our disclosure policy for more details.
Why Choose Short Layered Hair?
Apart from being low-maintenance, layered haircuts offer so many styles to choose from. A choppy pixie cut, for example, will make you look more youthful. As for styling, some texturizing product will give you that messy bedhead look, while slicking it back is perfect for a night out. Then, you can try a classic bob haircut that is trendy with slightly shortened hair in the back. In this way, it creates a flattering shape and avoids the blocky look at the same time. Long strands in the front also give you room for extra creativity and styling options.
If you are looking for something new to try, our gallery of short hairstyles is definitely worth checking out. Save your favorites to your Pinterest board or take the classy but still modern layered ideas straight to your hairstylist today!
Pixie Layered Haircut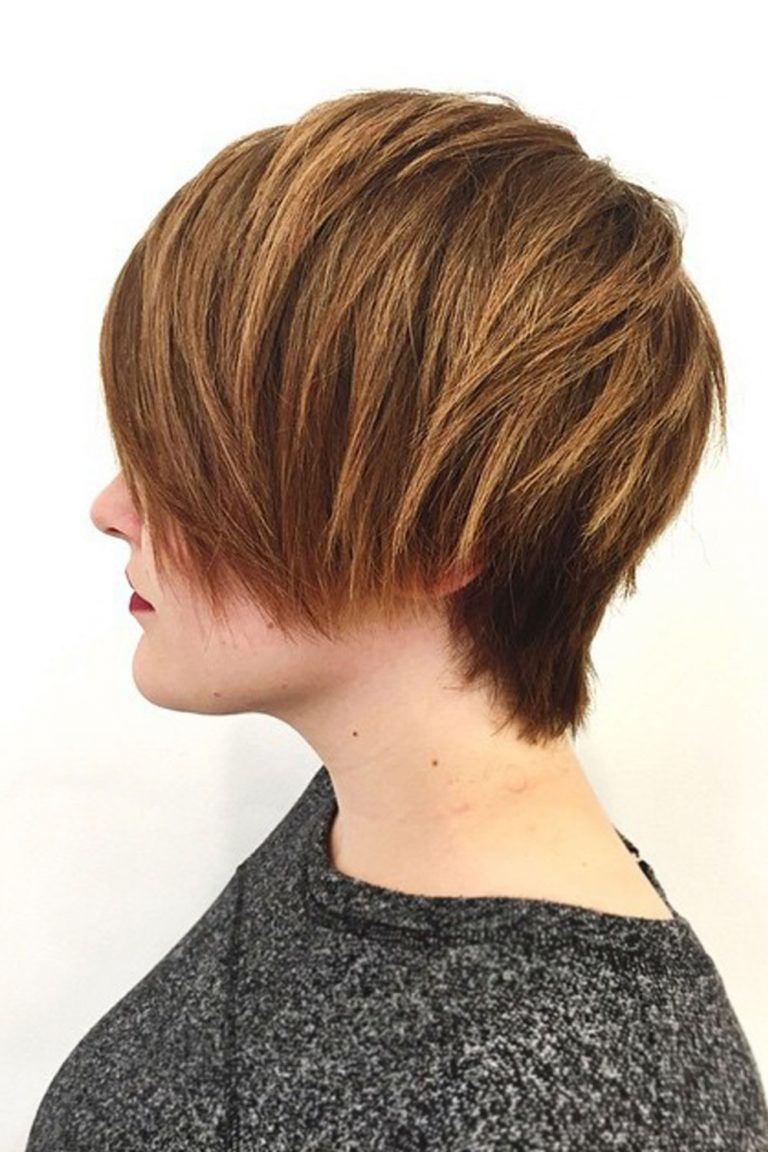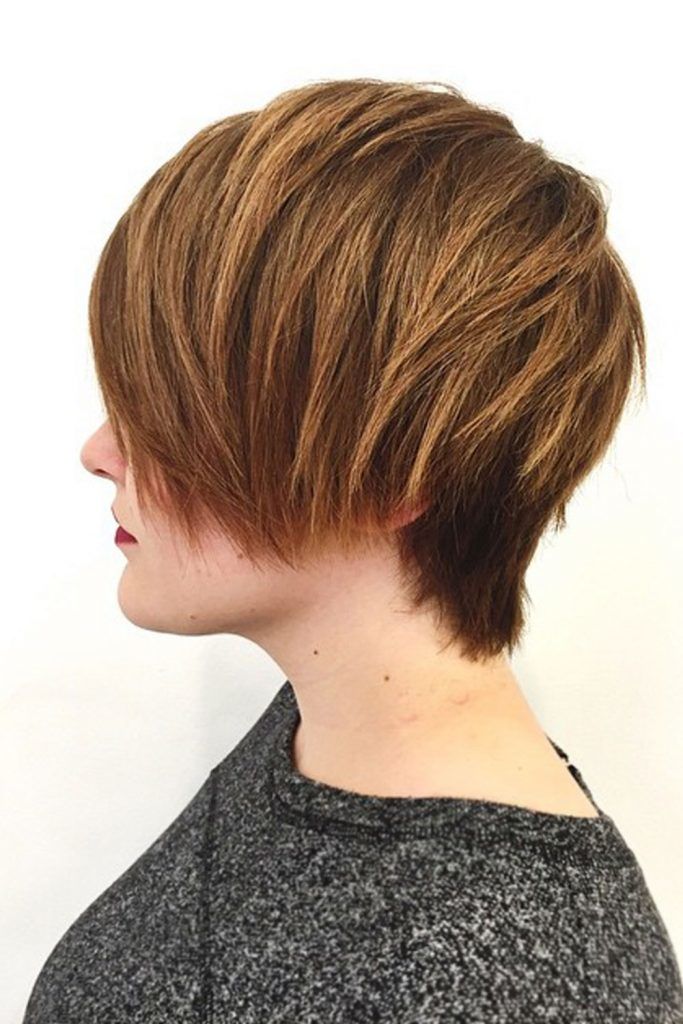 Credit photo: instagram.com/amrahkennedy
If you prefer more traditional hairstyles, try this classic pixie then. All in all, it is timeless and has a youthful vibe. With the perfect blend of sleekness and messiness, you can opt for either a carefree, bedhead style or add a more sophisticated feel.
Layered Pixie With Undercut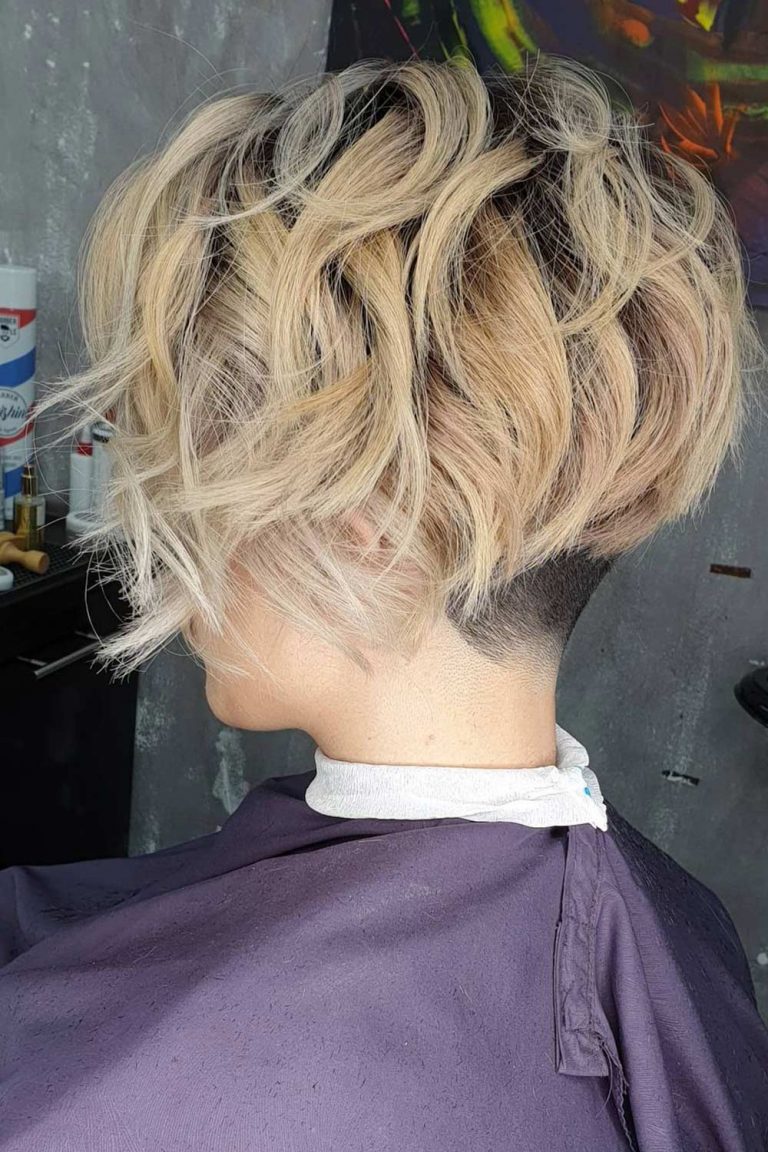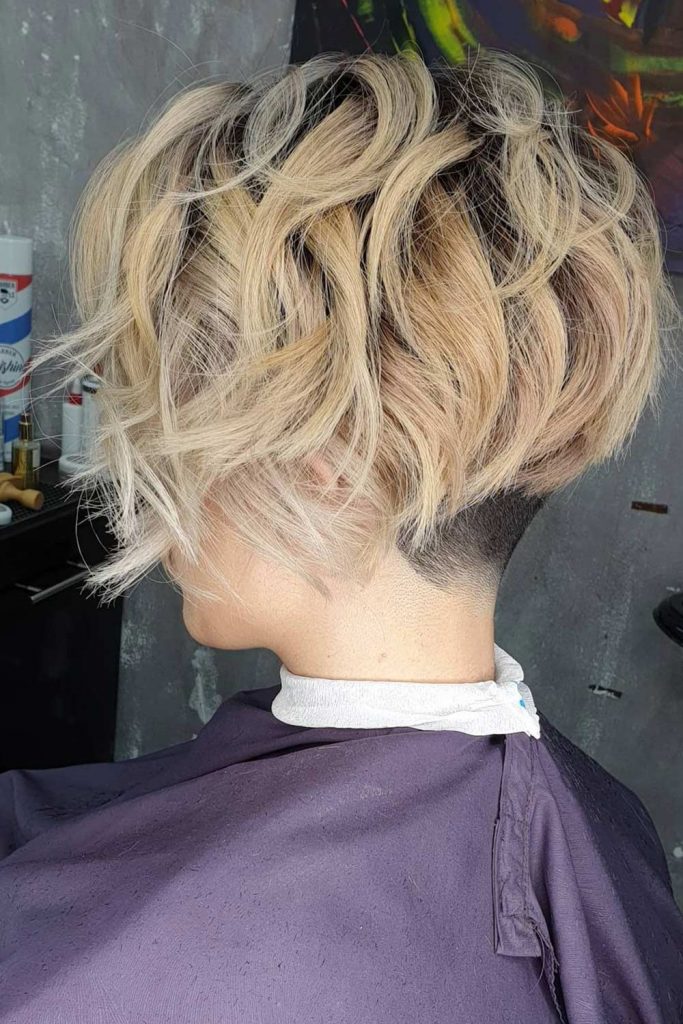 Credit photo: instagram.com/apostoldiana
Pixie hairstyles with undercut work for those ladies who want to make their hairstyles extraordinary and sexy at the same time. Once you spice up your pixie with a touch of the undercut, you will combine stylishness and practicality. And last but not least, you will love your effortless styling routine.
Blonde Layered Pixie Haircut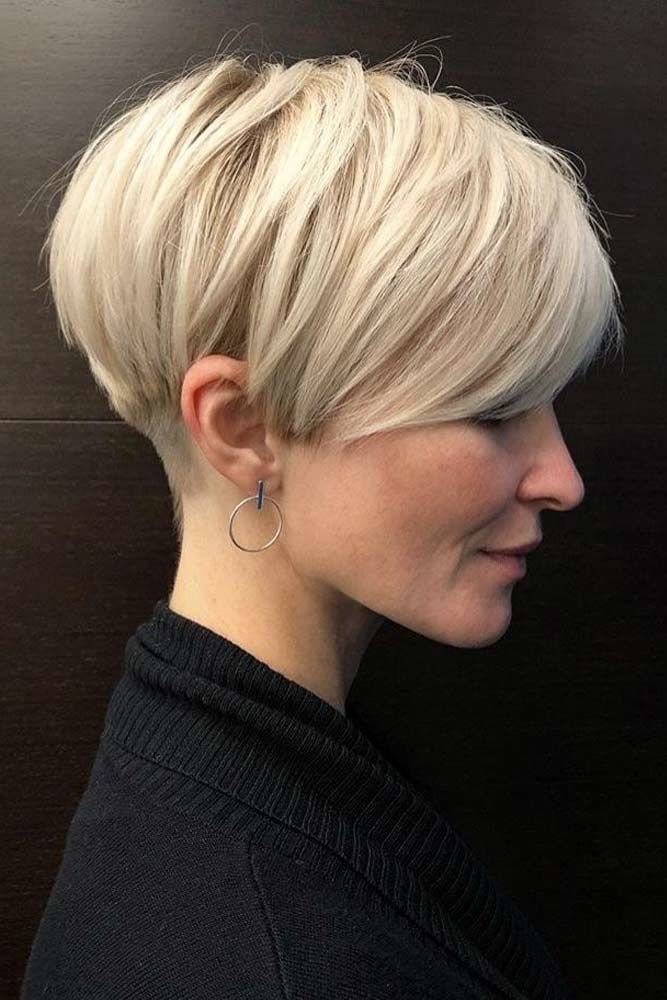 Credit photo: instagram.com/wuzzupkarry
In case you'd like to step out of classics, this shorter cut with longer-layers has a ton of personality. The longer front and full pieces in the back will give your hair a funky lift while requiring little time to style. To style this cut, use a volumizing shampoo and mousse, and then blow dry with a round brush for added texture and volume.
By the way, if you rock blonde hair, layers will work wonders accentuating your stunning shade by adding more movement and dynamics to your locks. Just look how defined and textured these pixies are: lively shaggy layers make the hair, as well as the colors, dimensional even though the length is pretty short.
Layered Pixie-Bob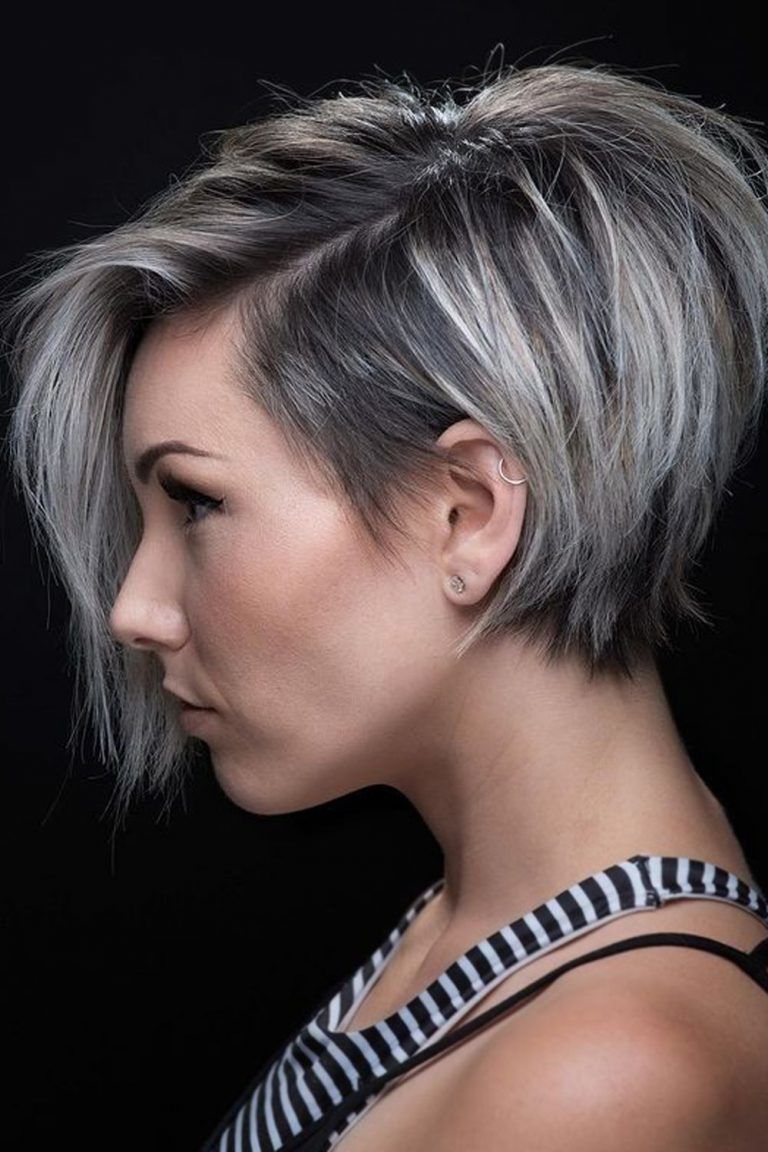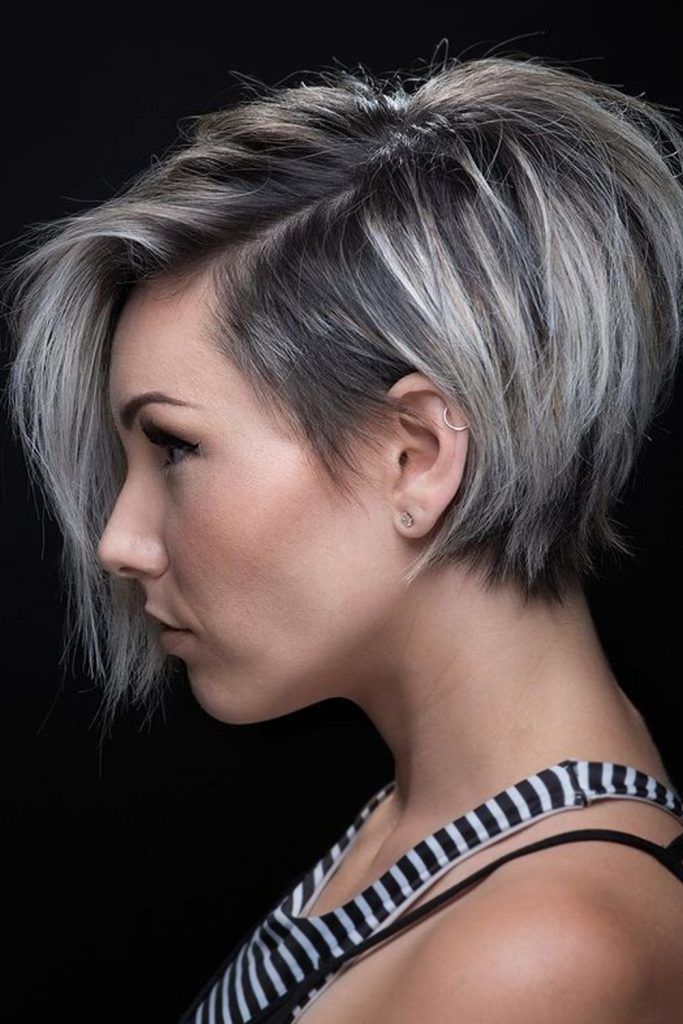 Credit photo: instagram.com/andrewdoeshair
Alongside with its dramatic appearance, the pixie bob haircut is known for its dramatic lift at the crown. Do you want it to be even bigger? Let the layers do the job, then: some more movement won't hurt. The best thing is, all you need to style your short layered hair is to tousle your layers while blow-drying. Or, you can use some salt sprays, for example.
Layered Bob With Bangs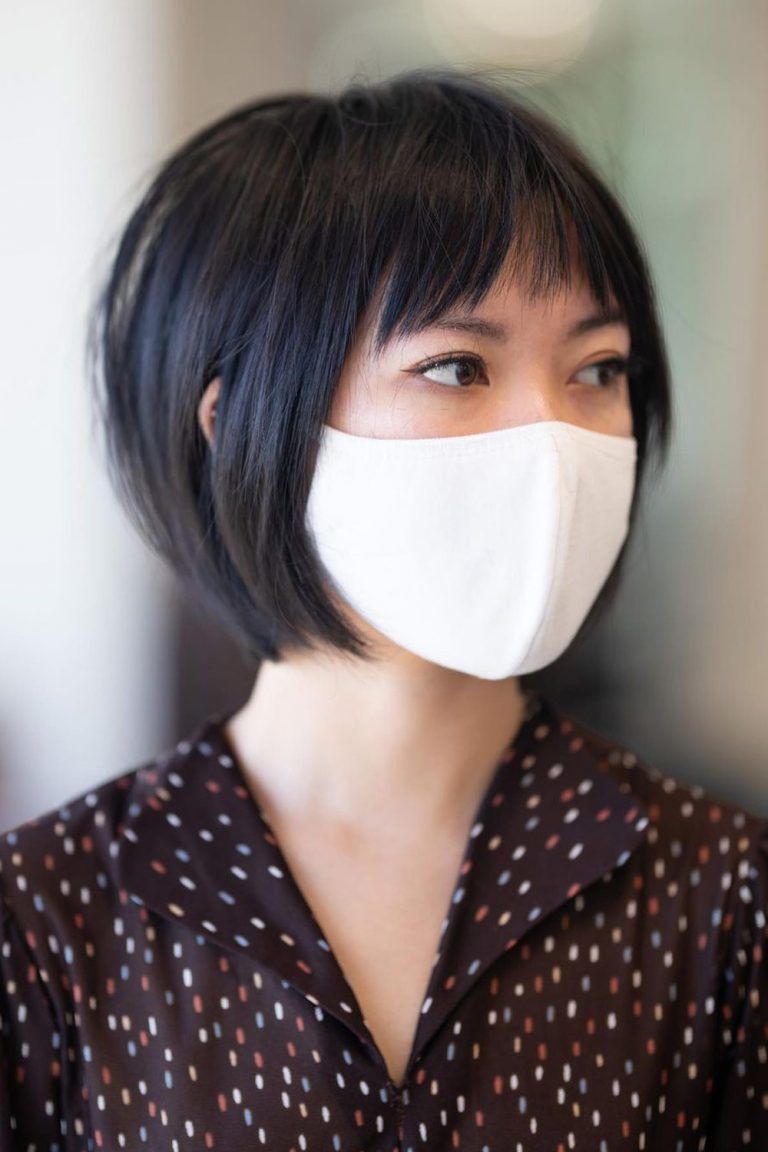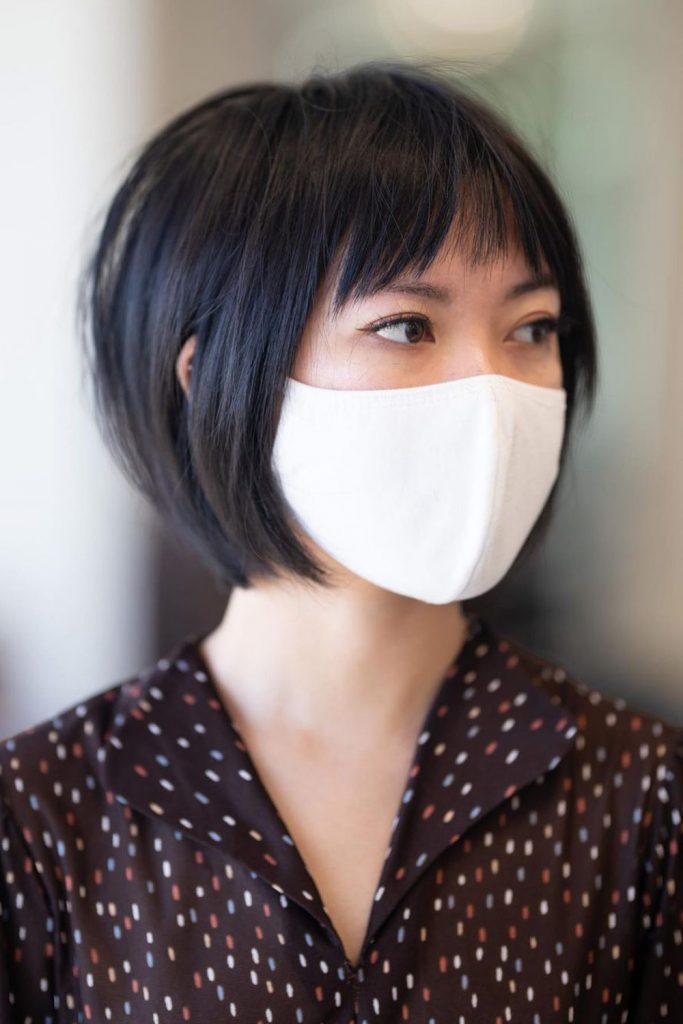 Credit photo: instagram.com/brianaguilarhair
Short bob and bangs are the good-old duo that takes years off that also looks exceptionally modern. Girls who'd like to add a playful, teen-like vibe can pair their short layered hair with a fringe and long front layers in addition. The good news is, this haircut requires minimum styling products while giving a totally hip and modern look.
Messy Layered Hair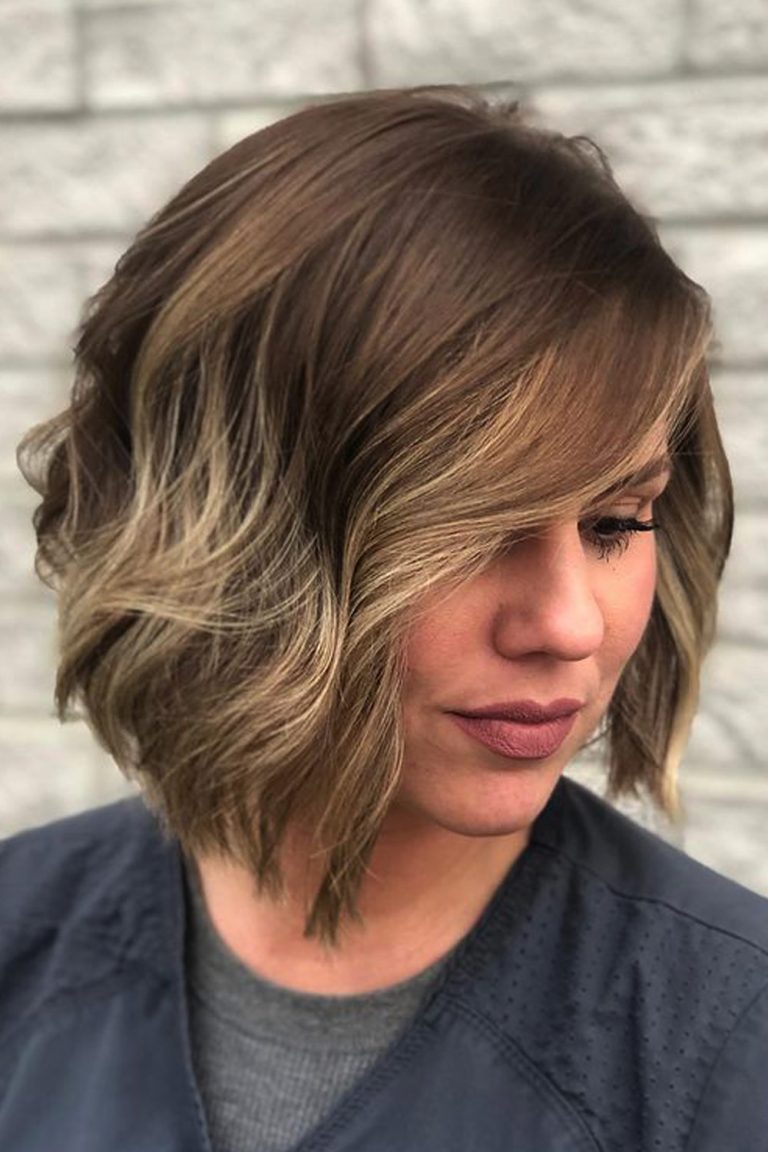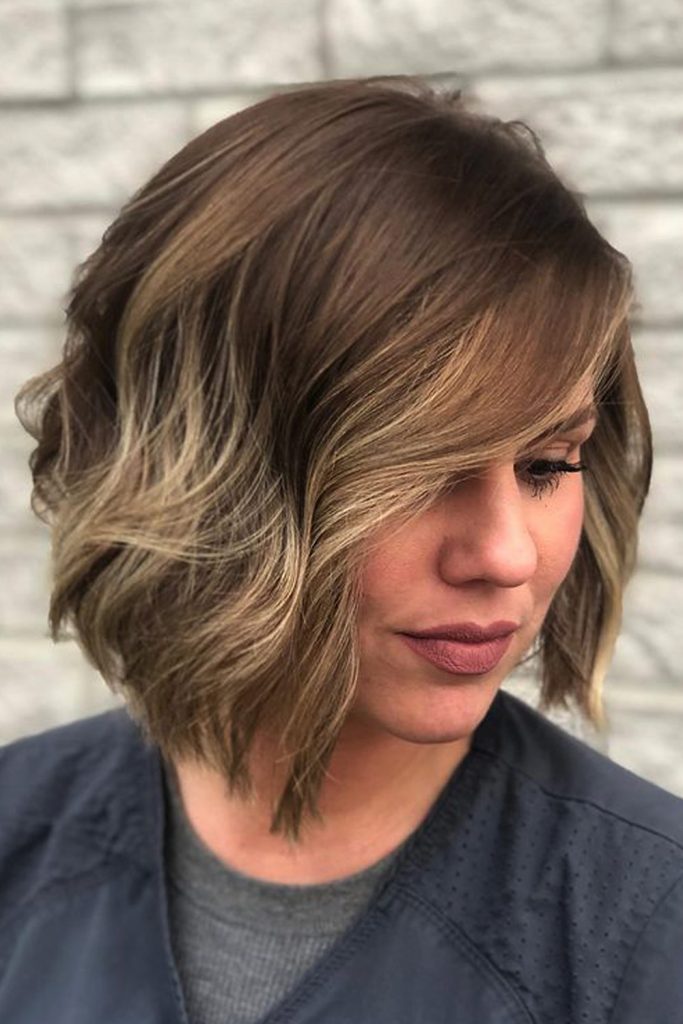 Credit photo: instagram.com/brandybstylist
This is how awesomely layers can work on straight styling. A soft, airy silhouette that gives a very effortless and voluminous look is what can turn your fine hair into a well-balanced and well-shaped mane as a result. Who could ask for more, huh? In fact, it's a fantastic solution for women with fine hair, as layers know how to reveal its volumetric potential.
A-line Layered Bob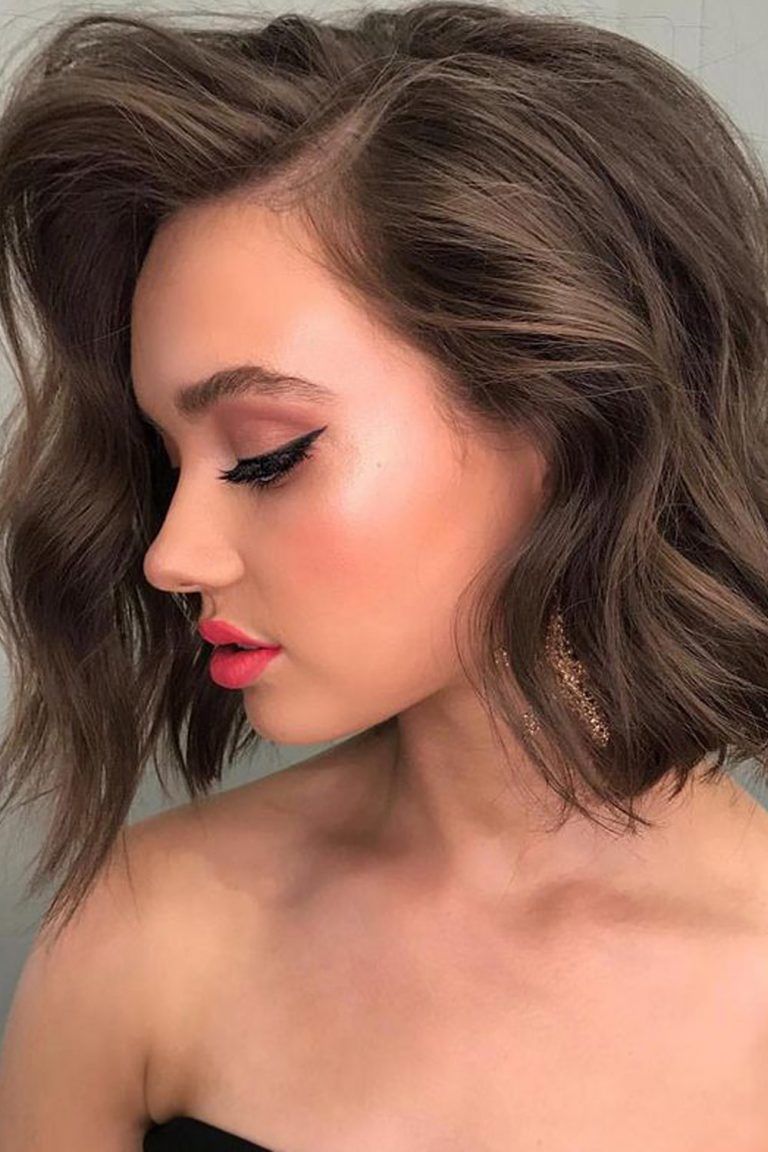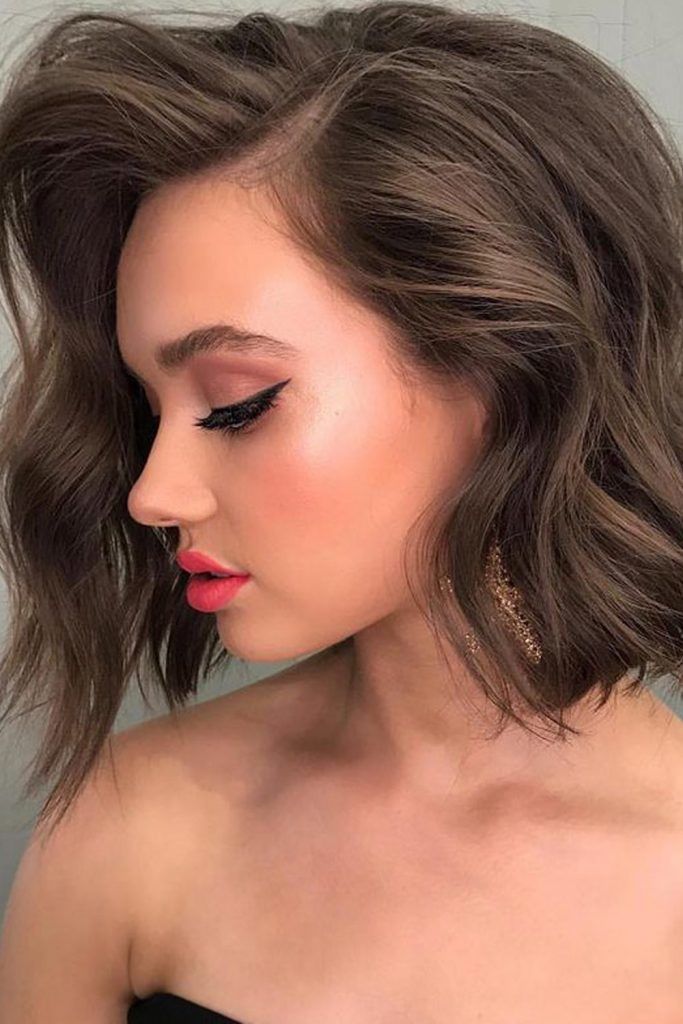 Credit photo: instagram.com/borisboriswho
Hands down, the beauty of the a-line bob lies in its ability to be versatile. Not only is it stunning, especially in this platinum blonde shade, but it also comes with various amazing hairdos you can pull off! Indeed, this haircut looks equally beautiful on straight and wavy hair.
Stacked Layered Bob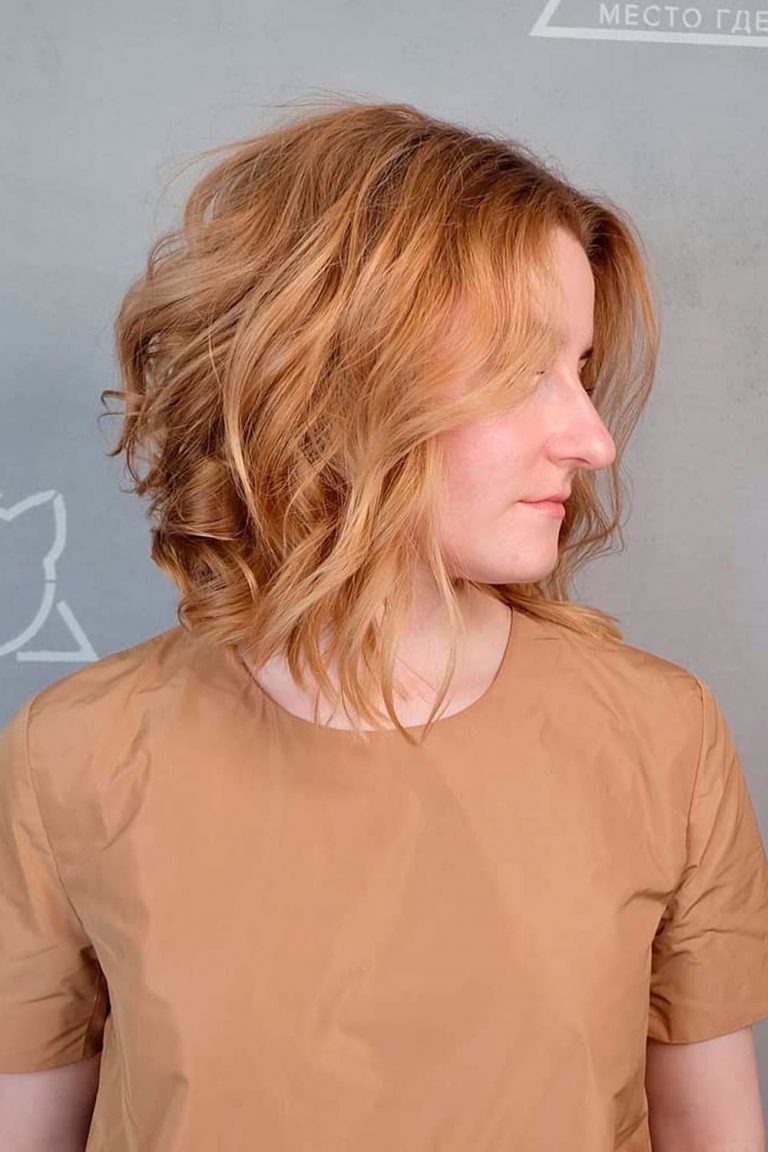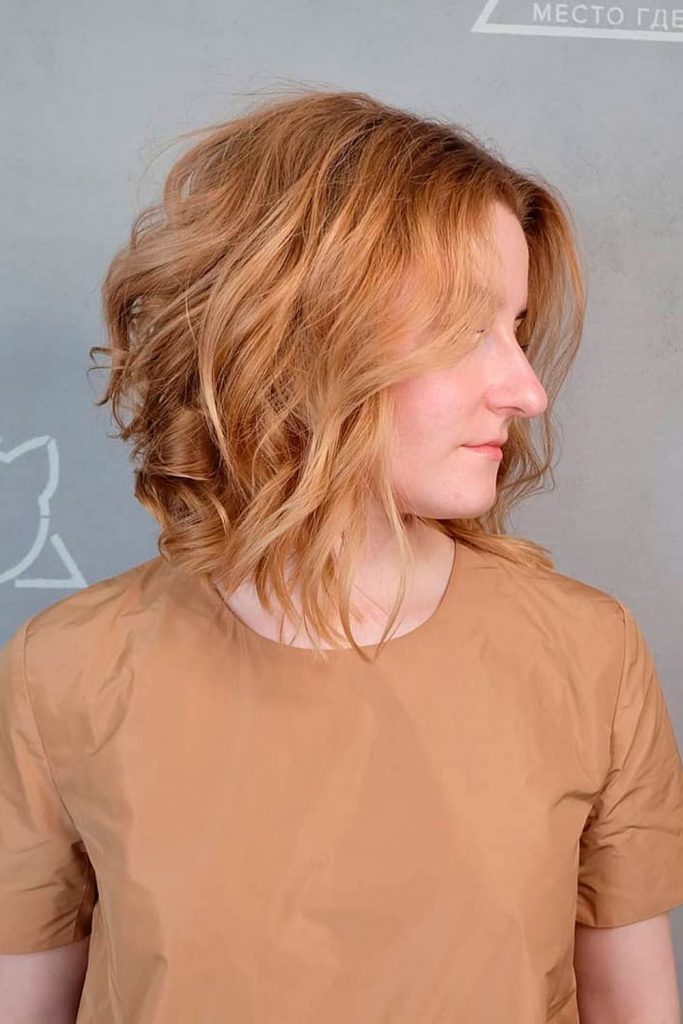 Credit photo: instagram.com/kawaicat_white
A stacked bob, where the front pieces are longer than the crown, will look ravishing on short layered hair, there's no doubt about that. And if you wave this cutie, you will fall back in love with wavy styles once and for all! Furthermore, if you don't want to apply much heat to your locks, you can wave only the top layer: that would be enough to add some movement.
Inverted Layered Bob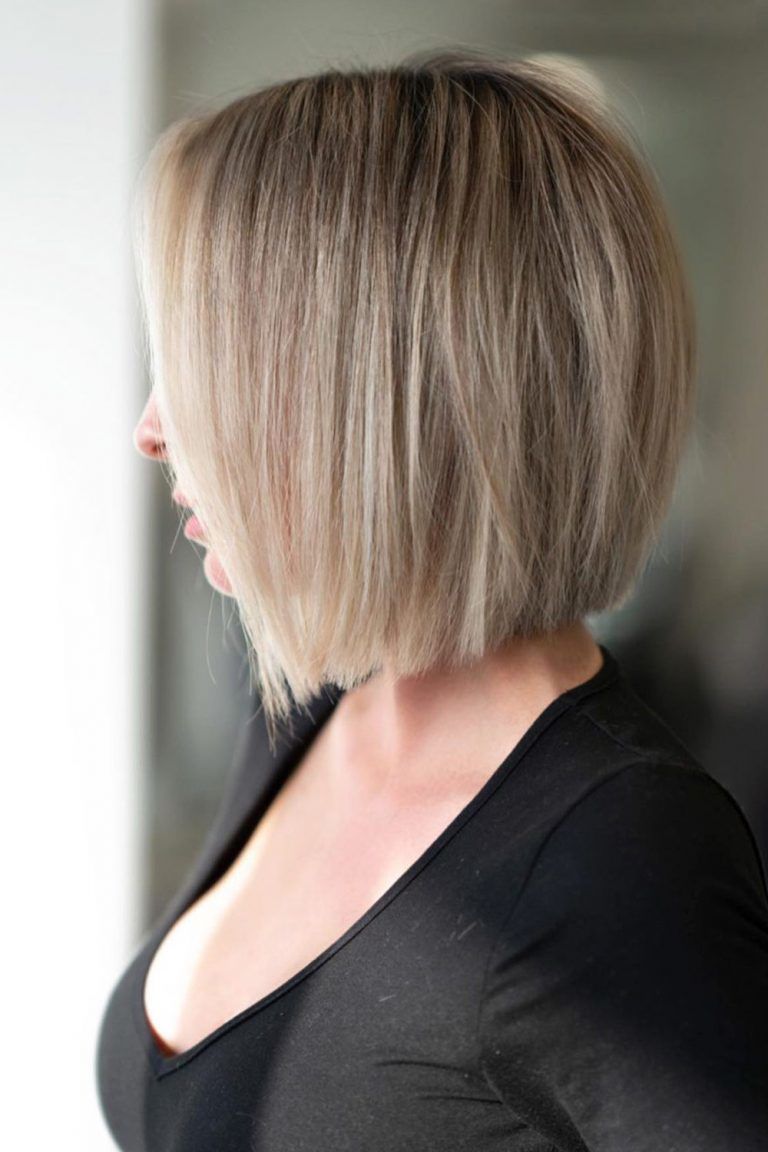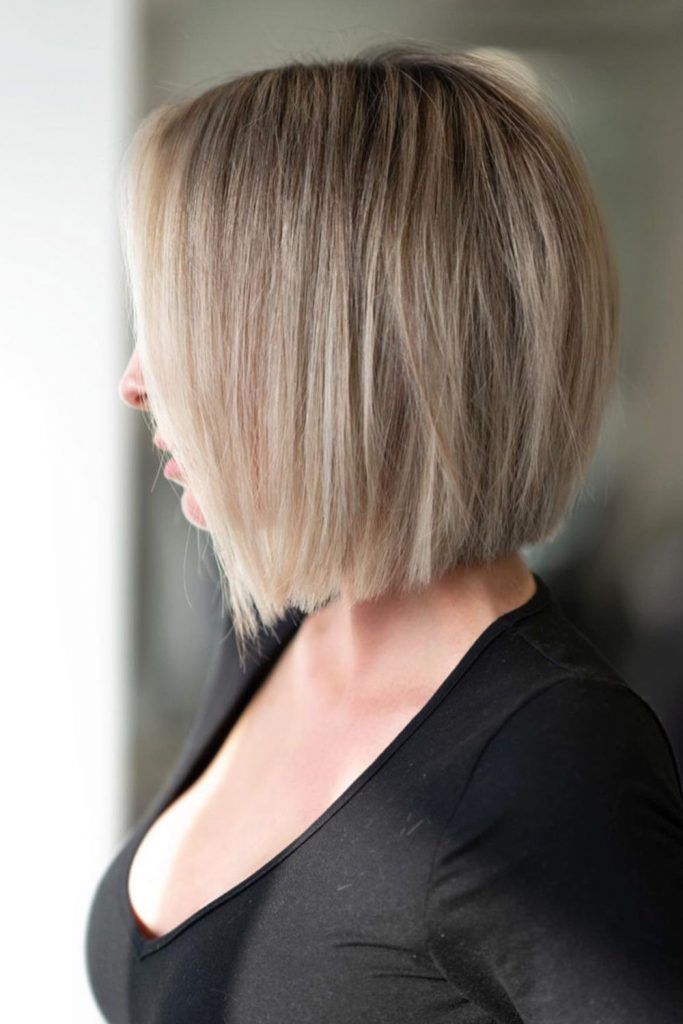 Credit photo: instagram.com/brianaguilarhair
If you want to go against common classics and opt for something fresh, you should look no further an inverted layered bob then! Its modern, outweighed, and simply gorgeous body is to die for, especially when you pair it with short layered hair. With layers, its dramatic silhouette looks edgier at the ends, which is a win for women who love to look sharp.
Short Layered Hairstyles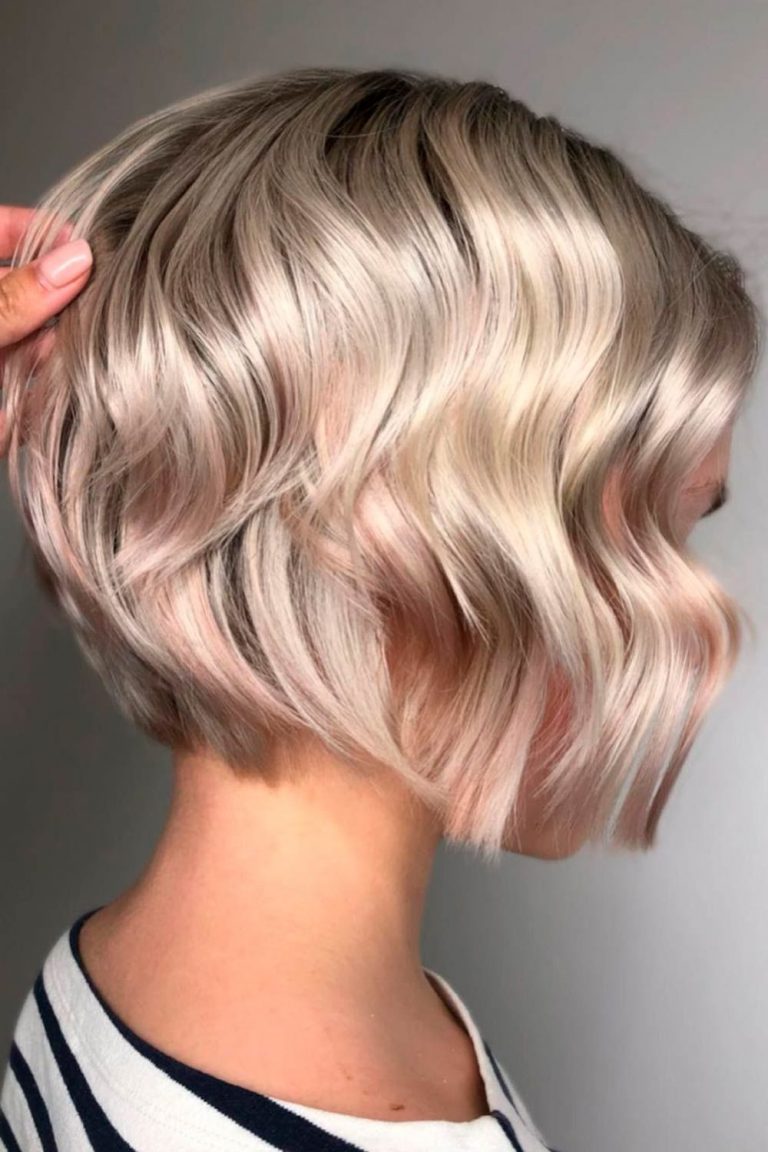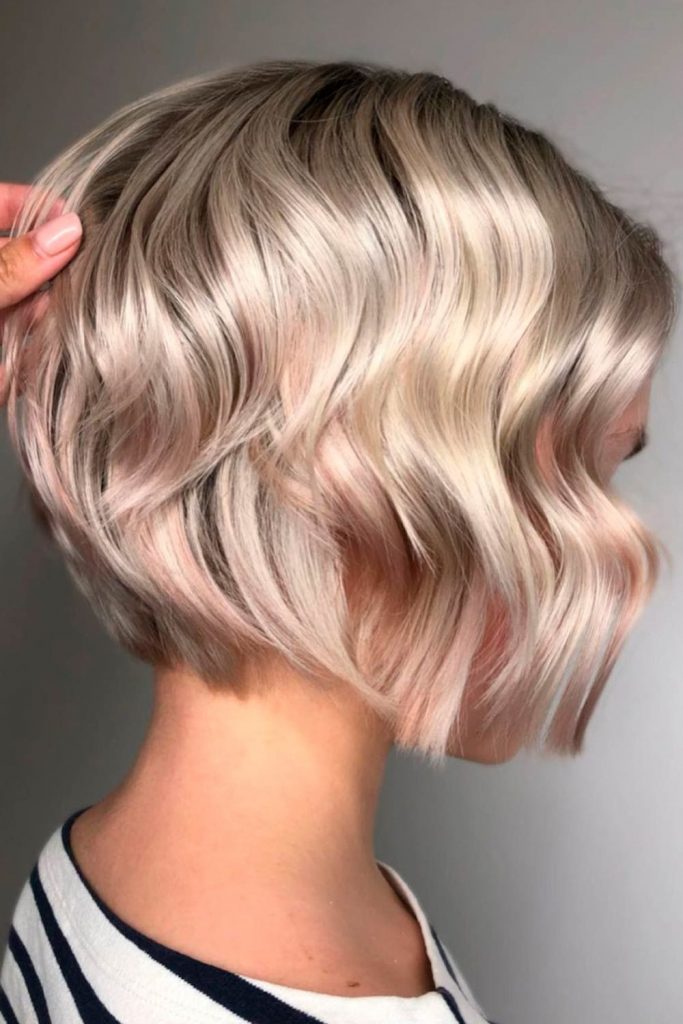 Credit photo: instagram.com/wuzzupkarry
Easy hairstyles for short hair actually exist! You don't trust us? If so, it's time to see it with your own eyes! Short haircuts such as asymmetric long-layered bobs or classic lobs don't require lots of effort to be maintained. However, they create looks that even celebrities can't resist. When you have short layered hair, you can do nothing with your locks and still be on point.
Sleek & Wavy Layered A-line Bob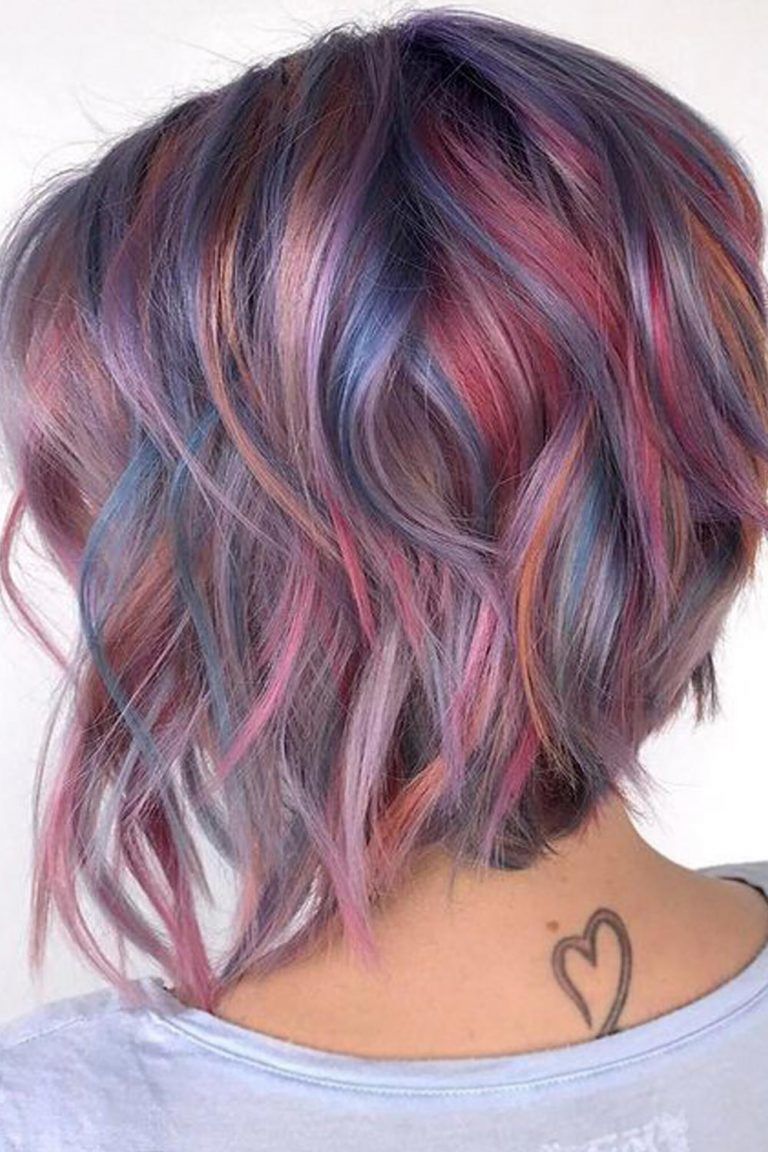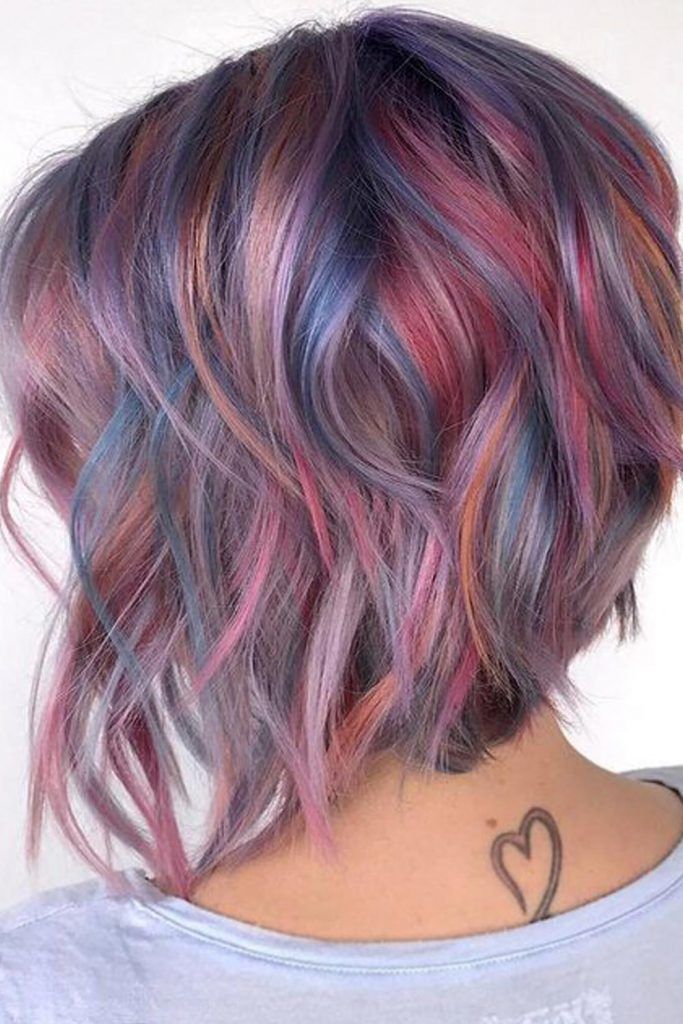 Credit photo: instagram.com/hugosalon
Whether you want to go sleek or prefer to keep it bouncy and flirty, an A-line bob will always be there for your styling experiments. Not only does this haircut allow for various styling options but it also can adapt to any image and age.
Blunt Bob On Short Layered Hair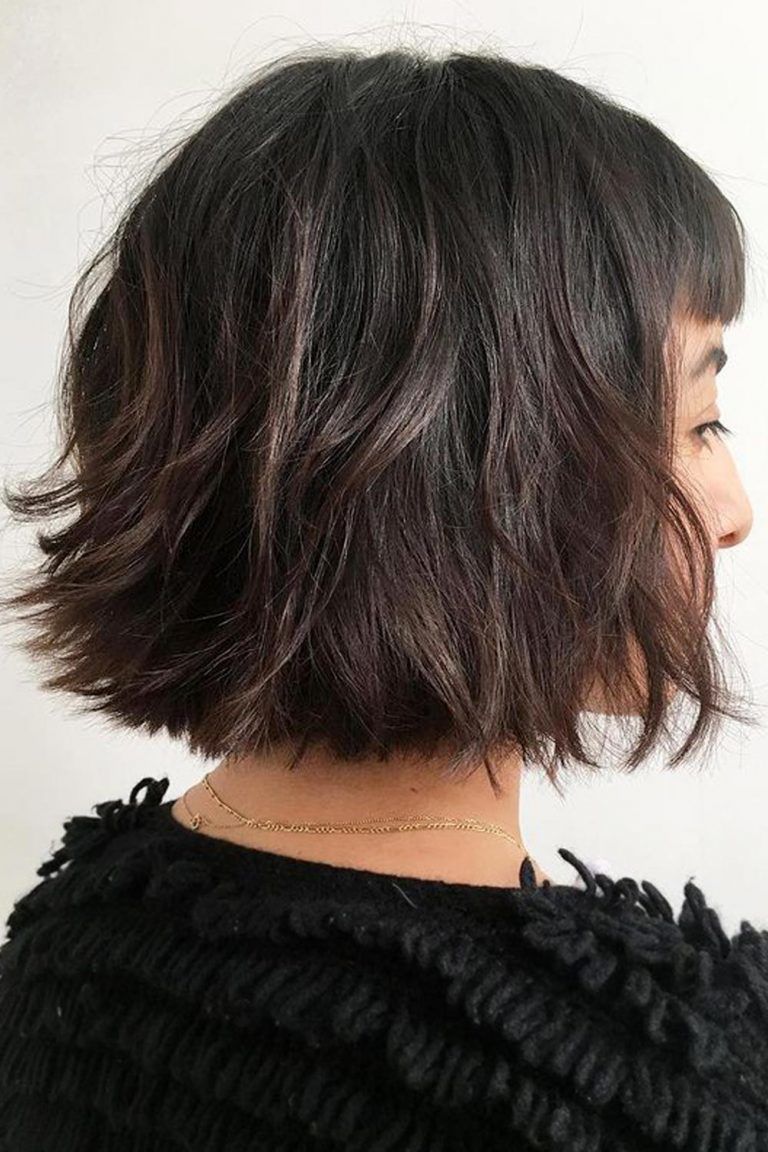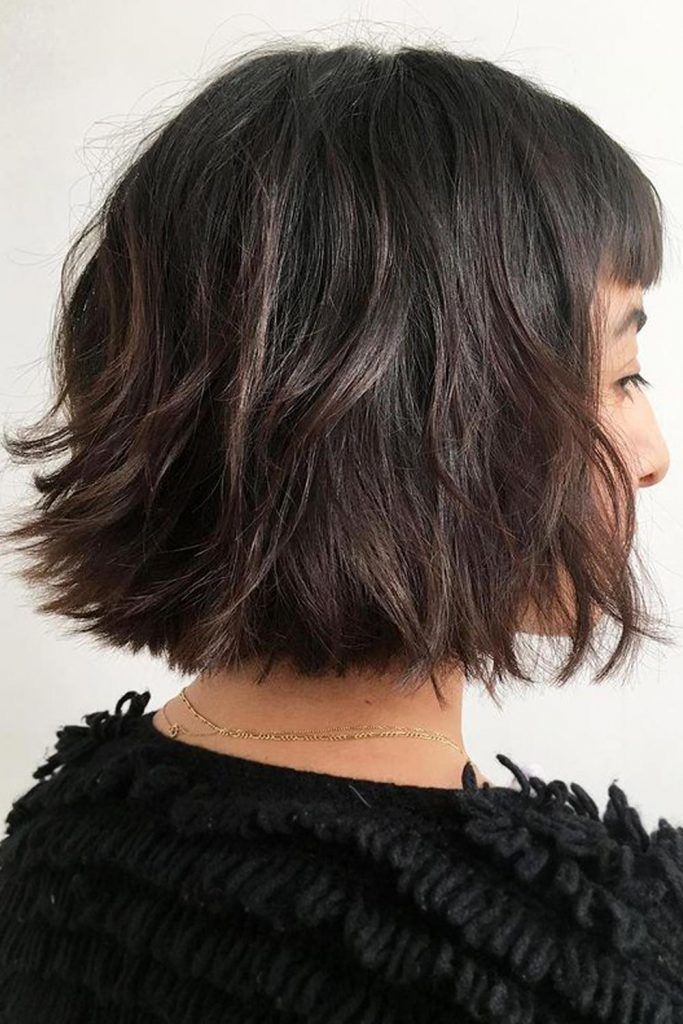 Credit photo: instagram.com/styledbylizsustaita
If you are looking for the hairstyle to add some volume to your hair, then you should definitely go for a layered haircut. Since we've got fullness and volumetric body in the hair at stake, the more layers, the better. Also, you can stack them until you are satisfied with the result!
Easy Hairstyles For Short Layered Hair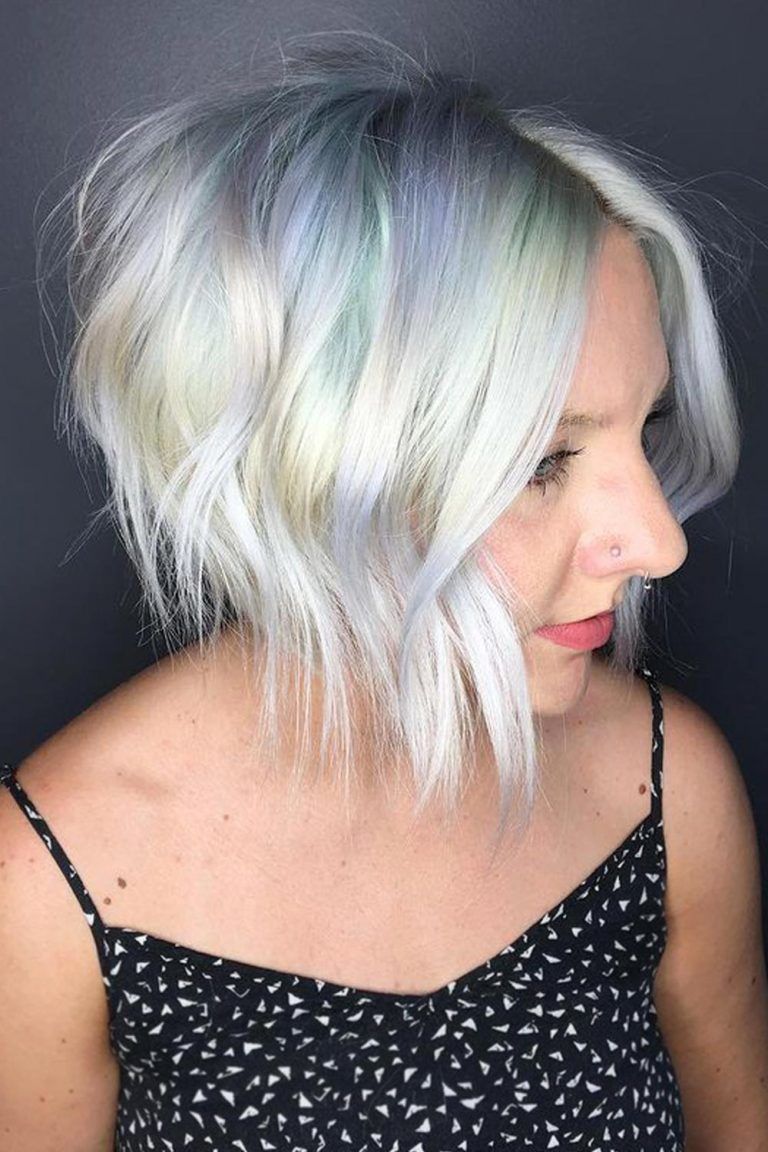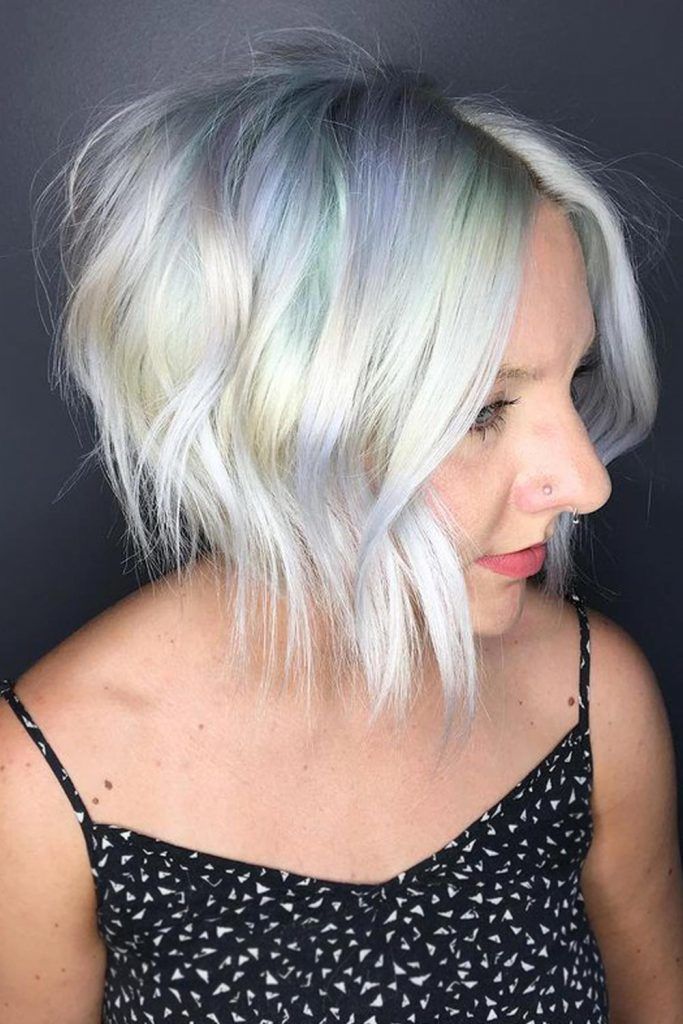 Credit photo: instagram.com/brenadope
Blunt and layered cuts look elegant and classy, no matter what hair type you have or how old you are. But, there's no limit to perfection, remember? For that reason, we recommend you spice up the good old classics with a touch of modernity with short layered hair. With the charm and lift of layers, the one-length silhouette will gain more character.
Short Layered Bob With Bangs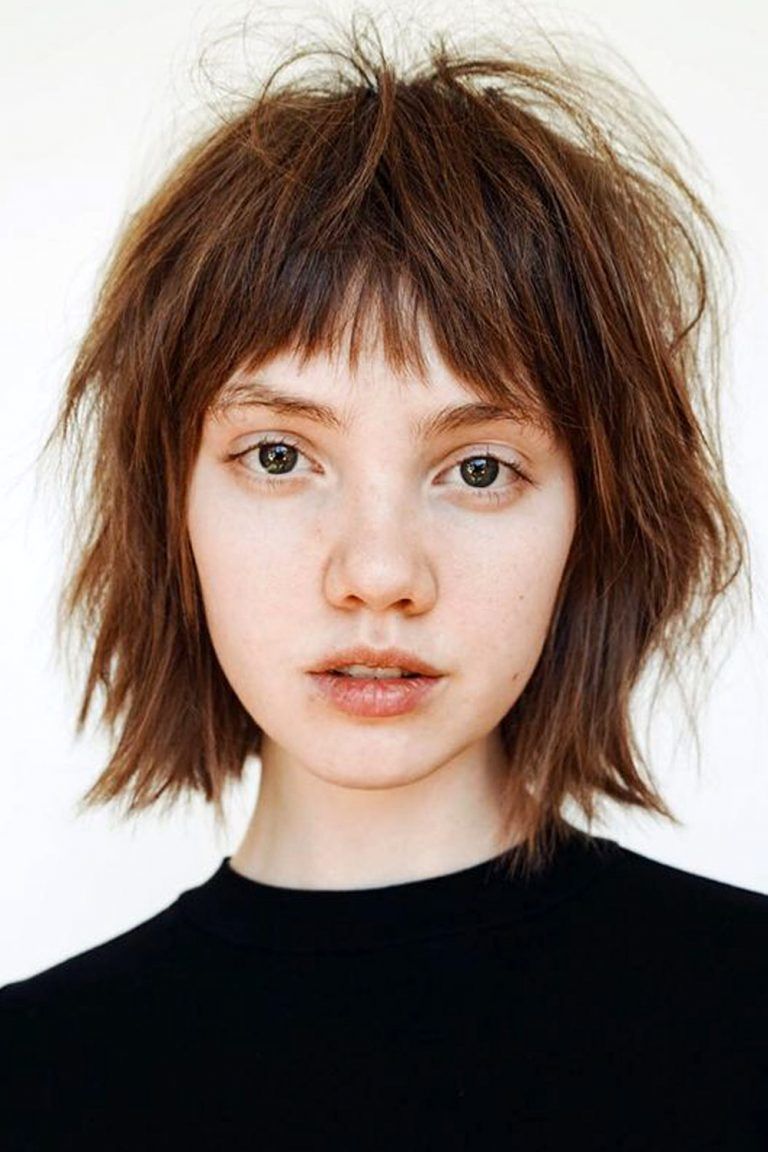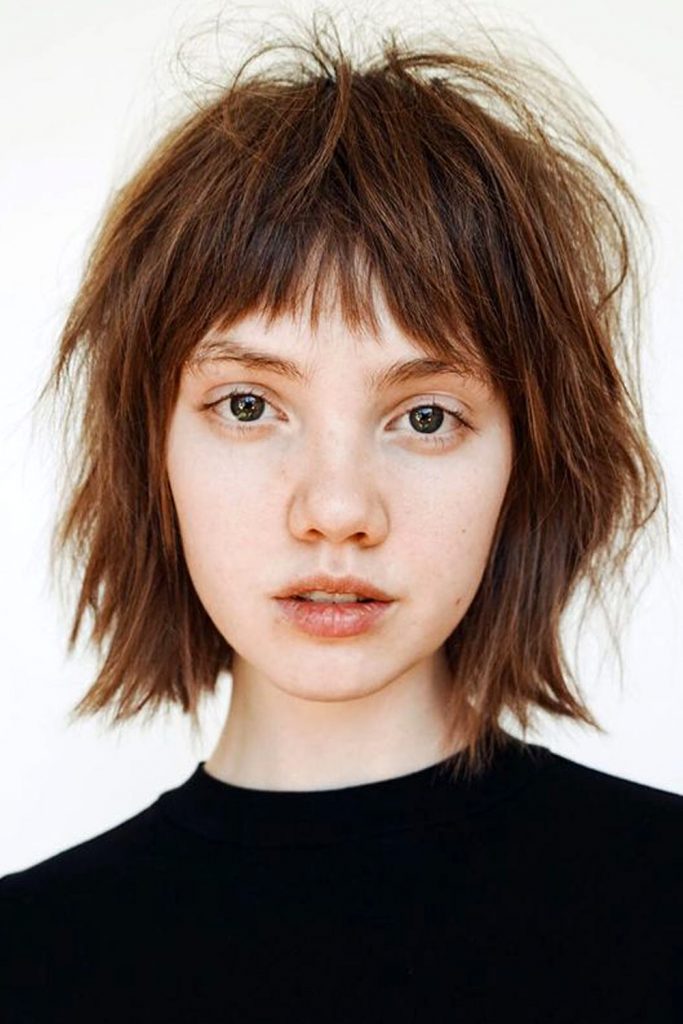 Credit photo: instagram.com/beaubollinger
Short layered hair is totally trending these days. Therefore, if you have been thinking about something fresh and trendy to do with your hair, getting layers will be a win-win decision. And, in case you want to get the most of trends, you can double the charm and enhance your cut with bangs. You can't go wrong with a fringe bob, by the way.
Flipped Short Layered Hair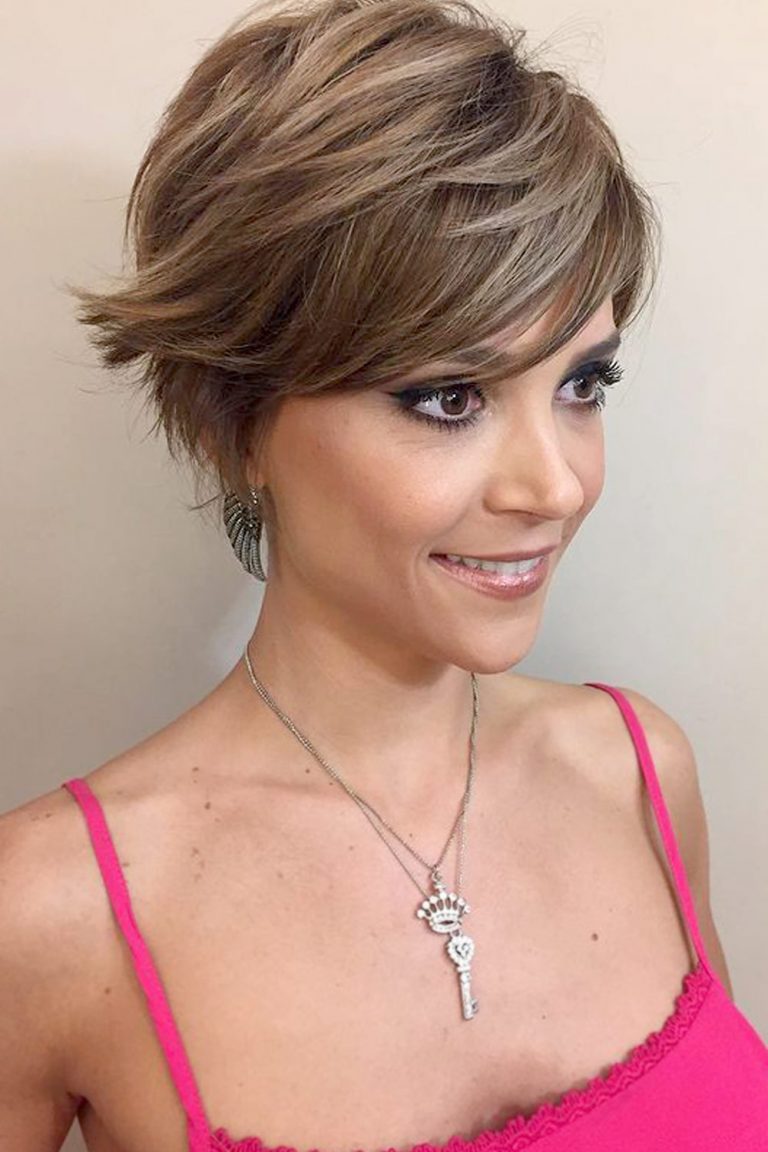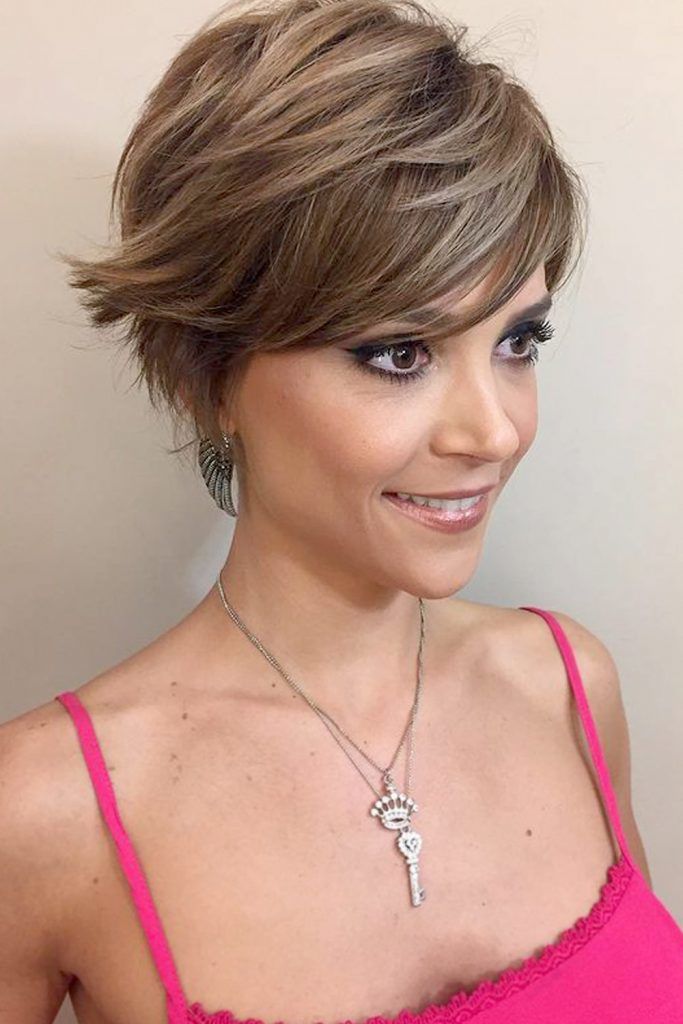 Credit photo: instagram.com/marcomauad
Flipped up layered cuts are growing in popularity each day. Basically, they're a type of layered hair that involves texturizing at the ends. Such a haircut allows women to put an accent to their haircuts without losing length. To style, blow-dry your hair up and to the side and use a flat iron to flip up random ends for a young, flirty effect.
Short Layered Hair With Long Layers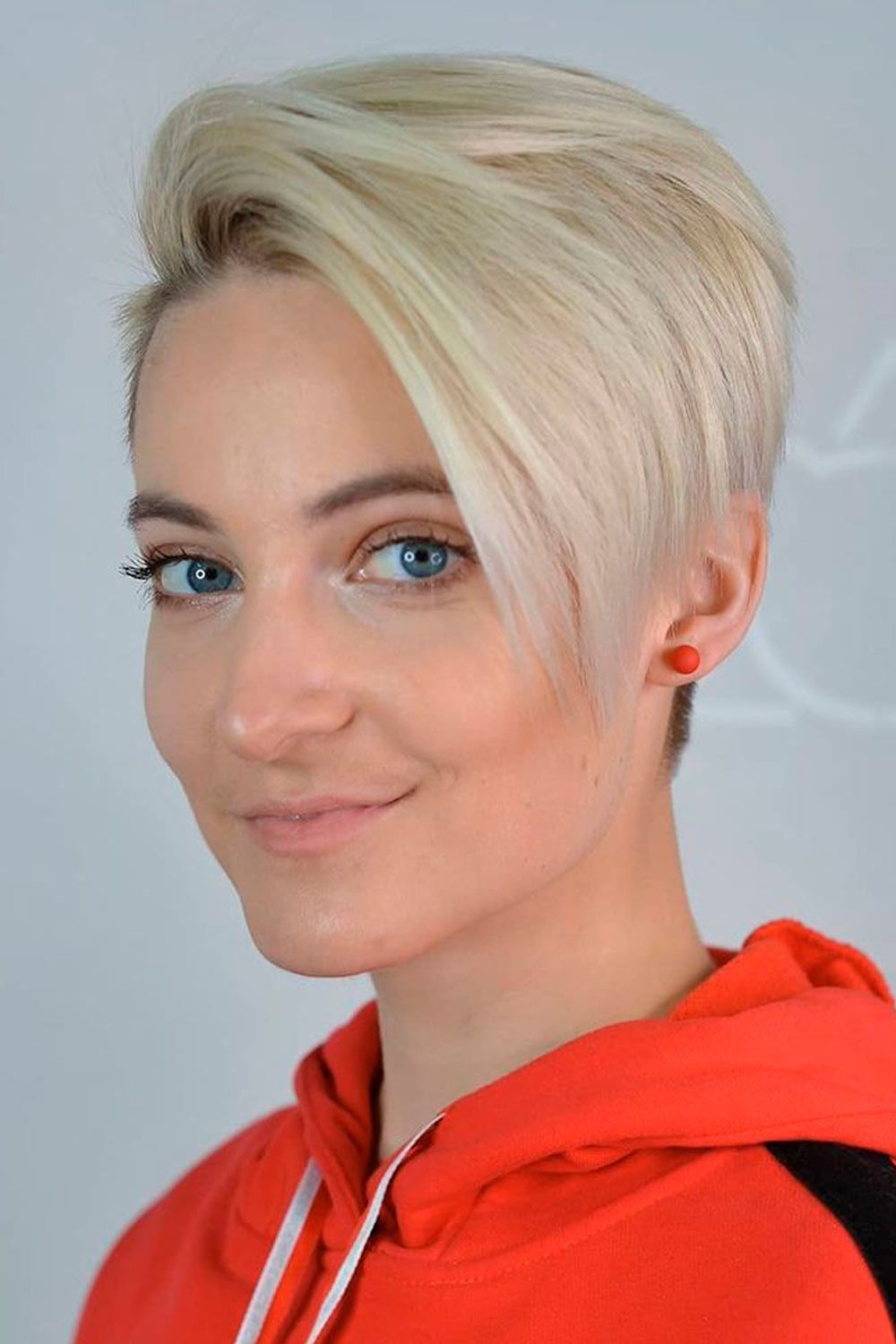 Credit photo: instagram.com/kawaicat_white
While rocking a short haircut, you can experiment with various layers. Although it's pretty short, you can combine long layers on the front, short layers on the crown, and extra sharp layers on the edges.
Short Layered Hair On Classic Pixie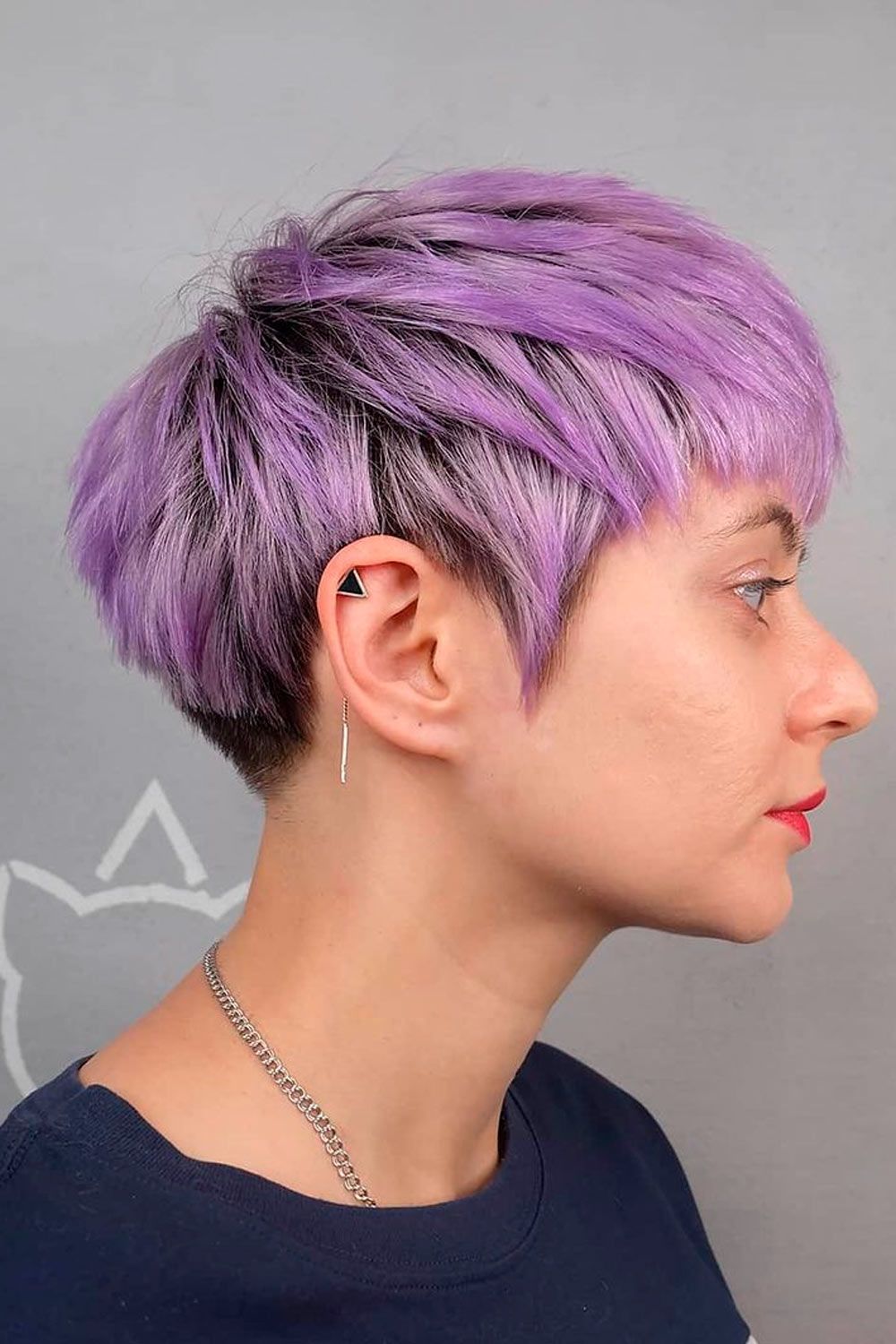 Credit photo: instagram.com/kawaicat_white
Undoubtedly, classics will never go out of fashion. On the other hand, they may appear too basic. Luckily for you, short layered hair has a solution that will help you diversify the classic pixie. This time, the pixie features sharp long layers throughout the length which literally take it to a whole new level.
Layered Swept Back Pixie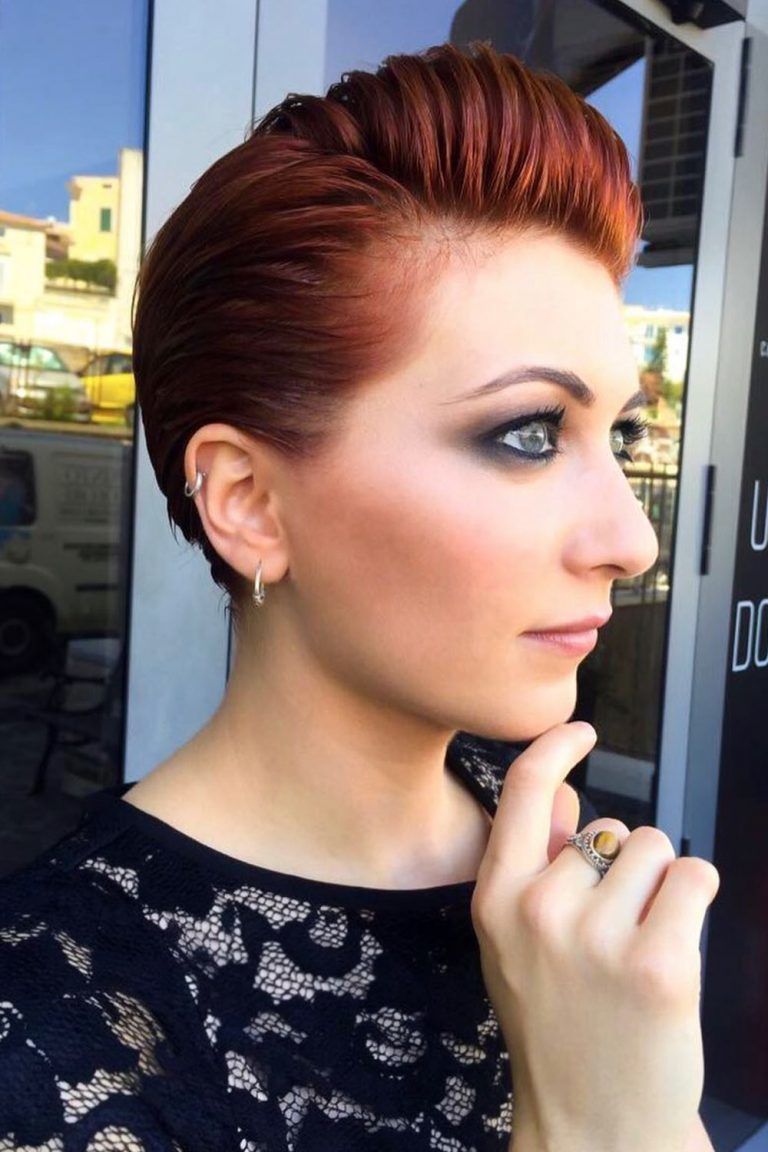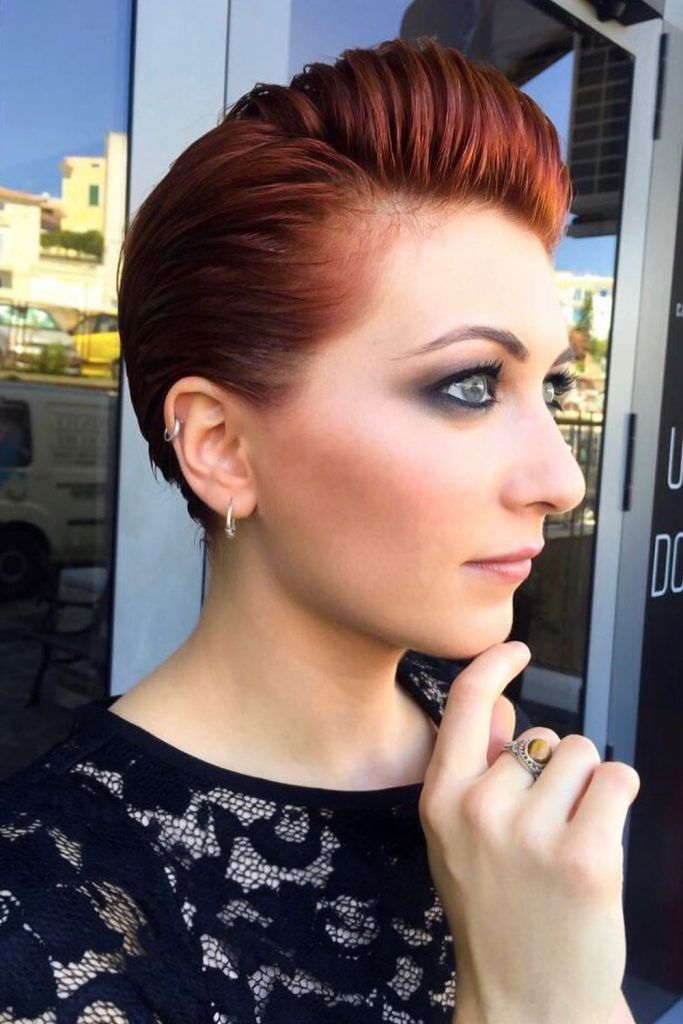 Credit photo: instagram.com/cardilloparrucchieri
With the shortest layer at the crown and the other layers a few inches longer, this short hairstyle will add tons of volume and an air of playfulness at once. Dyeing your hair bright brilliant blonde will really play up this sexy style as well! As you can see, layers aren't that apparent this time. But, they still add a lot of texture to the sleek swept-back style.
Short Layered Hair For a Grunge Girl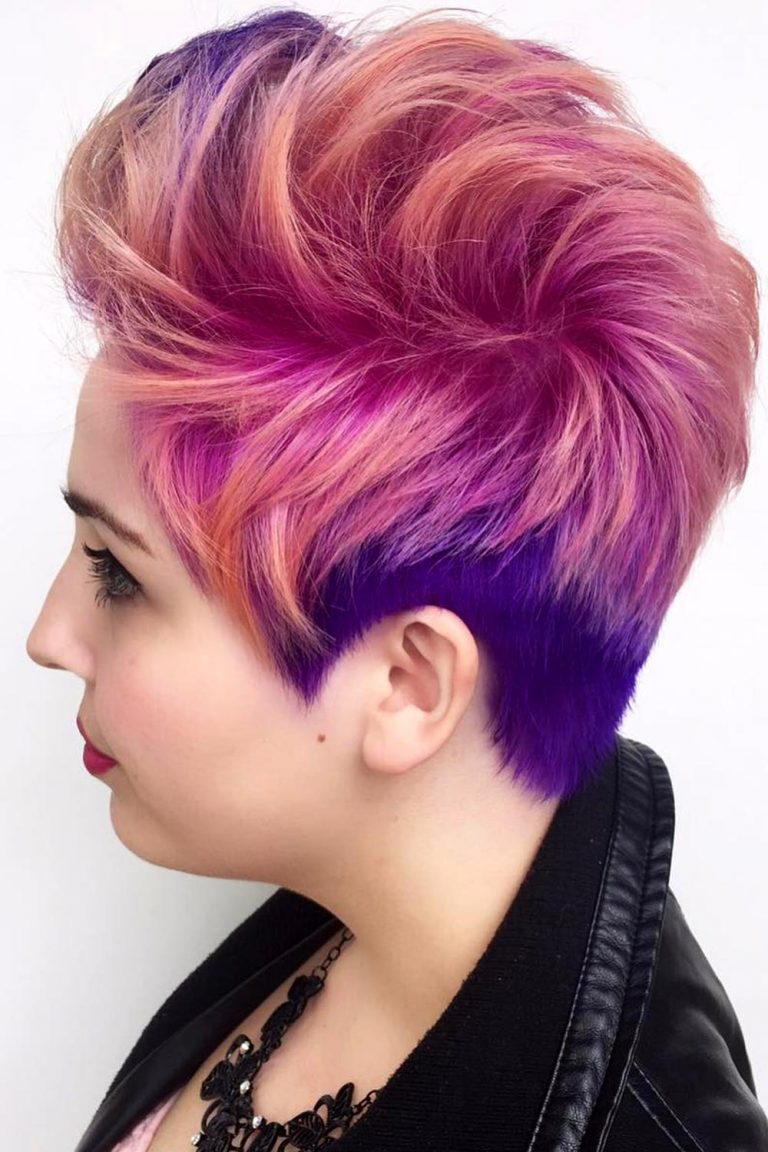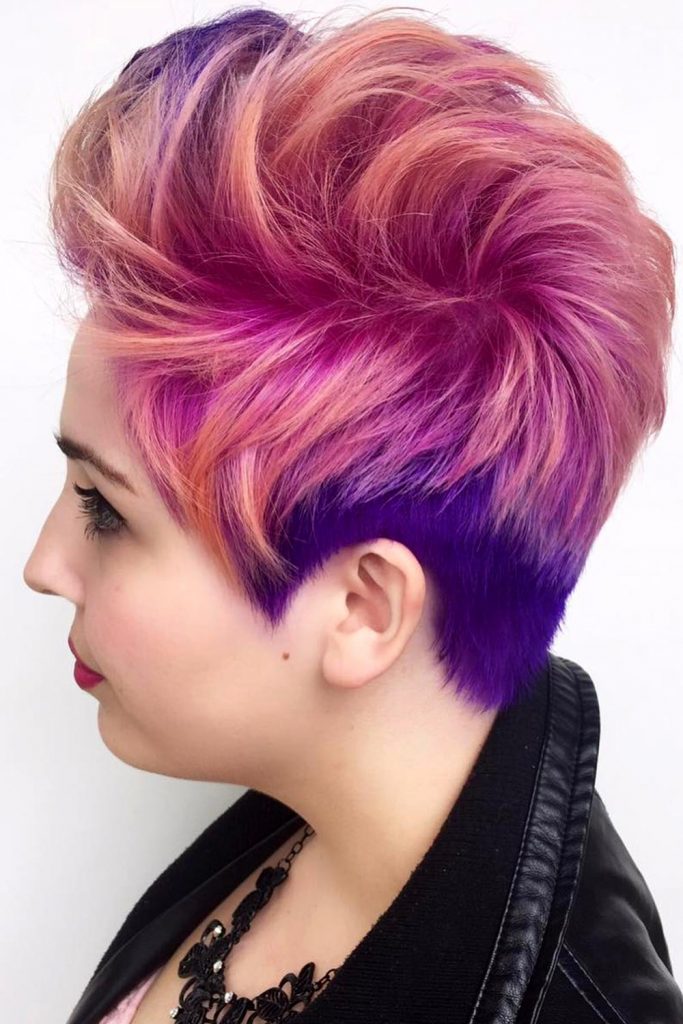 Credit photo: instagram.com/presleypoe
This funky cut with longer layers in the front, eye-grazing fringe, and a stacked back is quite trendy at the moment. By the by, some bright streaks will really enhance this already super-cool style. Or, you can go a totally different way by mixing many different colors for a truly different look.
Edgy Short Layered Haircut for Thin Hair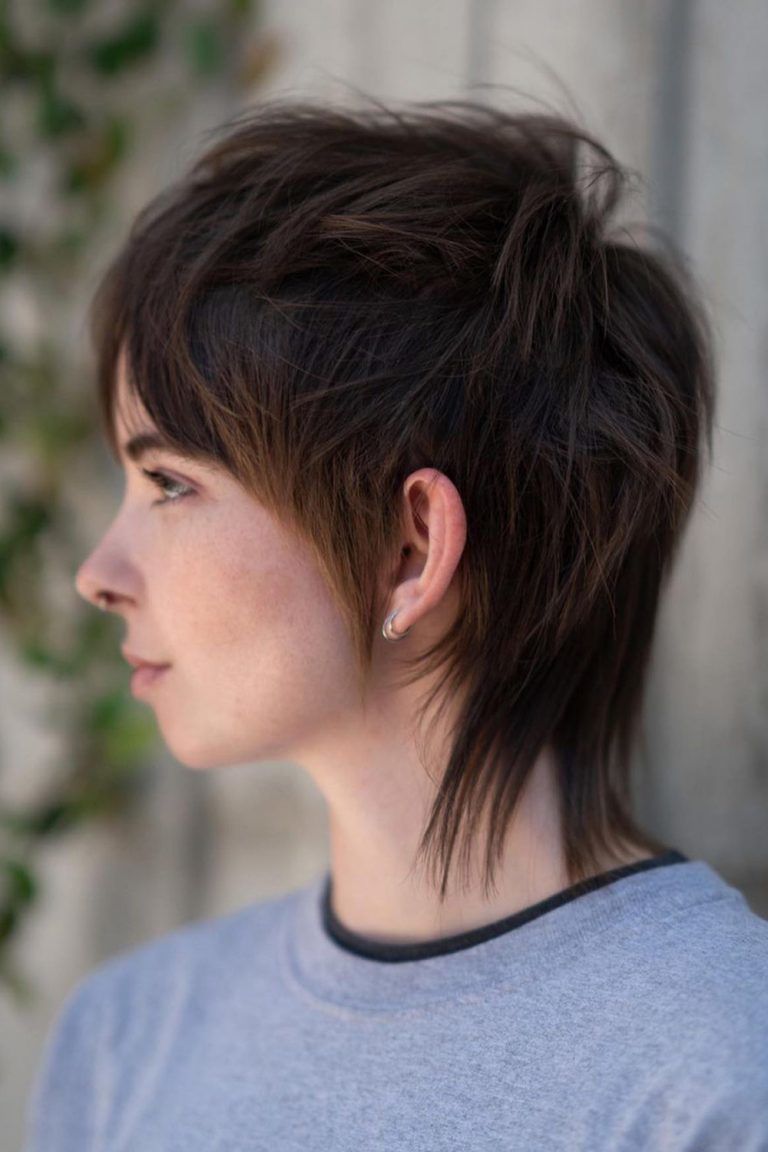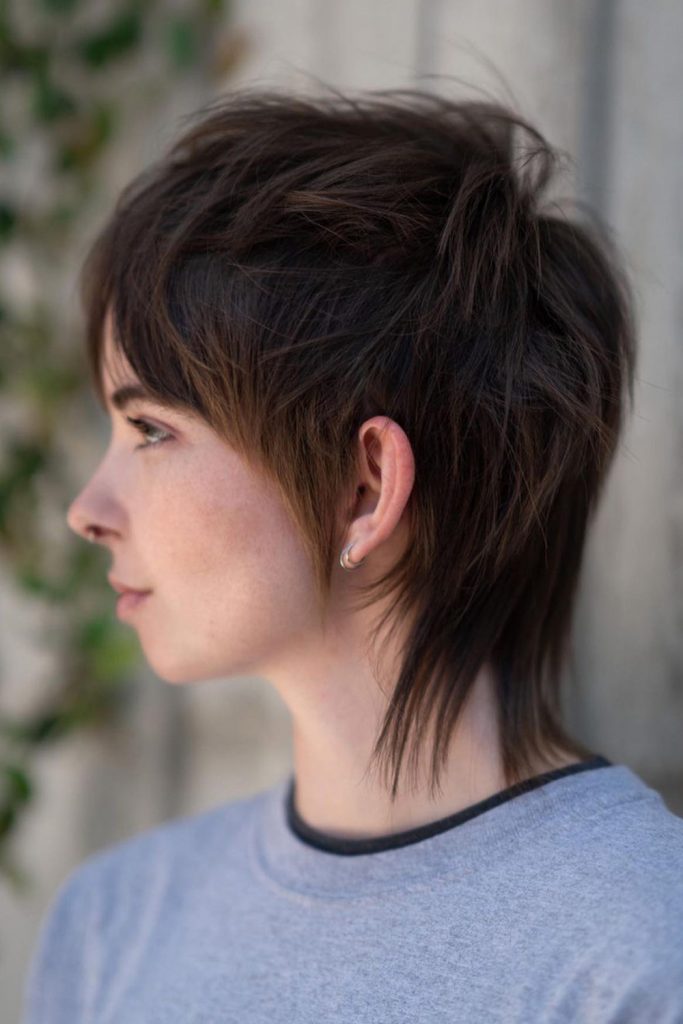 Credit photo: instagram.com/brianaguilarhair
If you have thin or fine hair and want a more daring style, then this look is for you! With choppy, short layers, this style will literally take your locks to an absolutely new level. In addition to this, some pretty greyish undertone with slightly darker roots would be an absolutely breathtaking finish.
Straight, & Sleek Short Layered Hair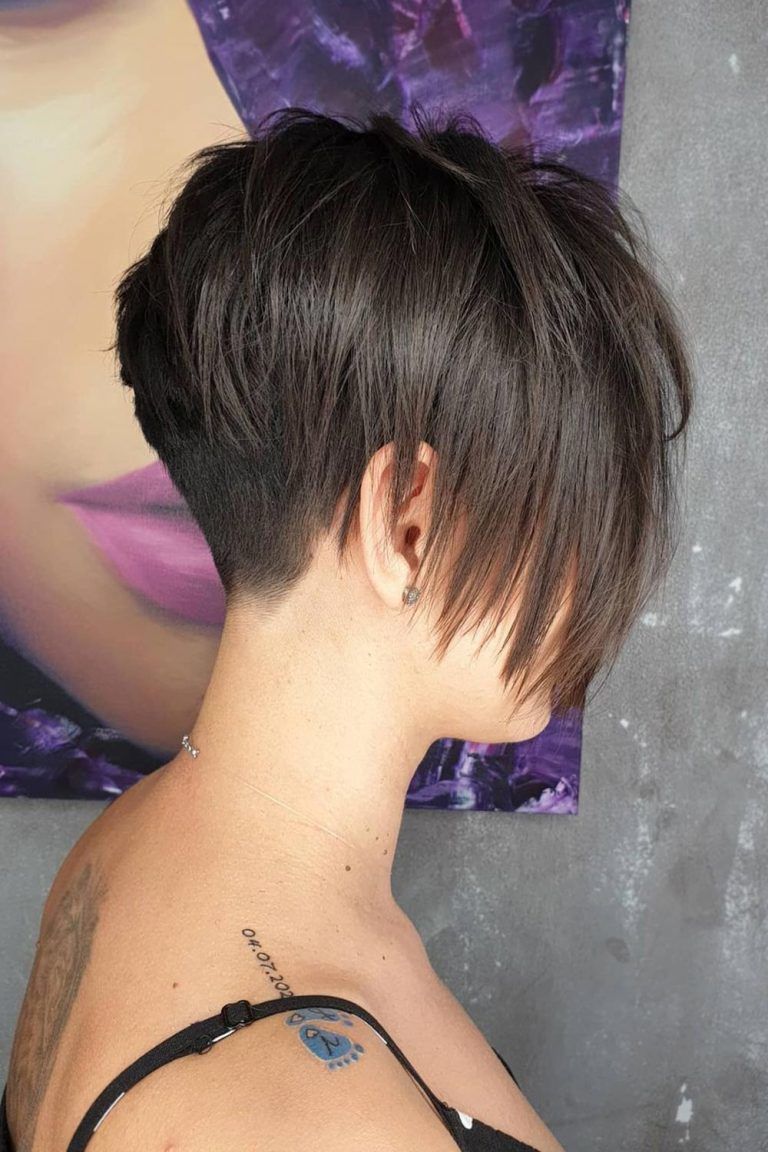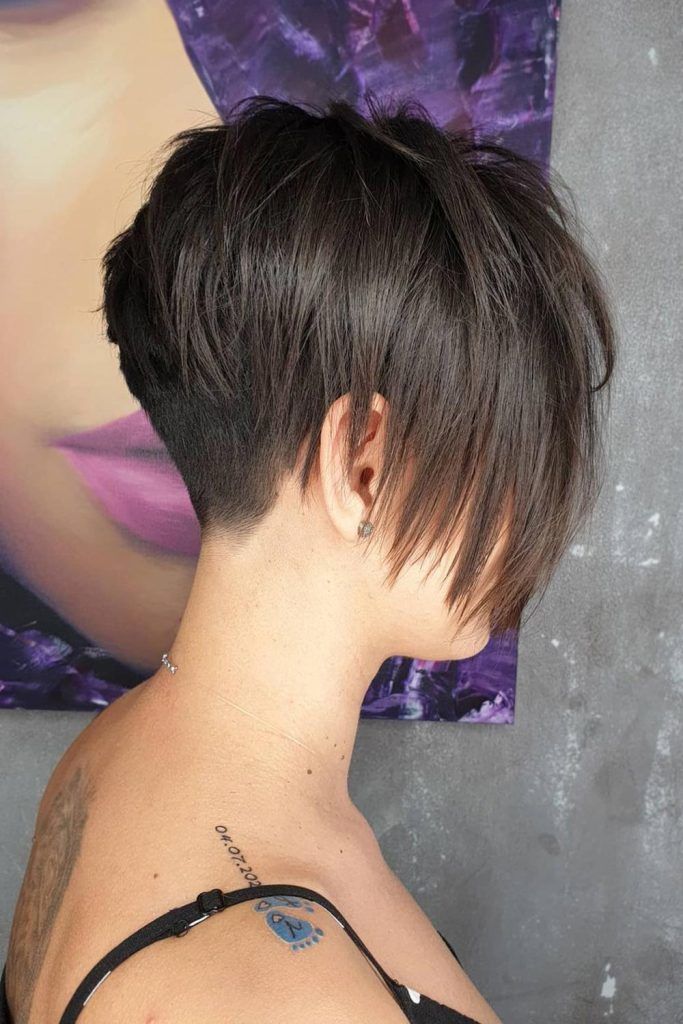 Credit photo: instagram.com/apostoldiana
For those who love to experiment with their hair and show how different they can be, this buzzed and layered colorful bowl is just what the doctor ordered. Besides a breathtaking gradual silhouette, this haircut also fascinates with its exceptional mix of colors.
Long Layers Into Pixie Hawk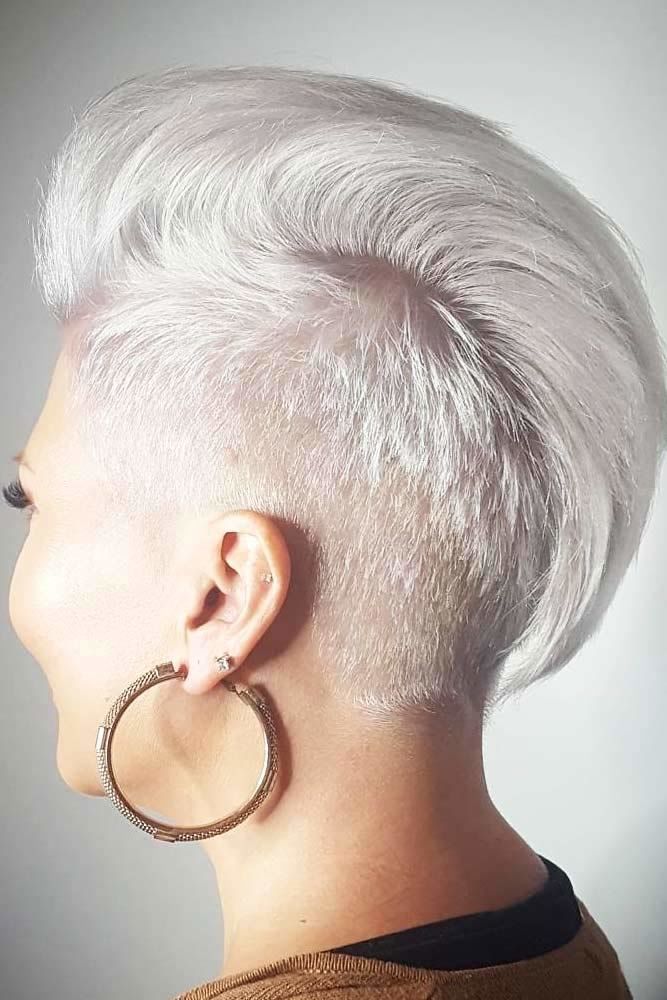 Credit photo: instagram.com/hair_by_marlo
Of course, this is the kind of haircut that not everyone will be bold enough to pull off. Only a woman who is in control of her life and any situation will have the courage to go for it. But, who knows, maybe it is you? A shaved stripe, tapered sides, and long layers cascading to the back: that's an amazing new take on pixies.
Colorful Short Layered Pixie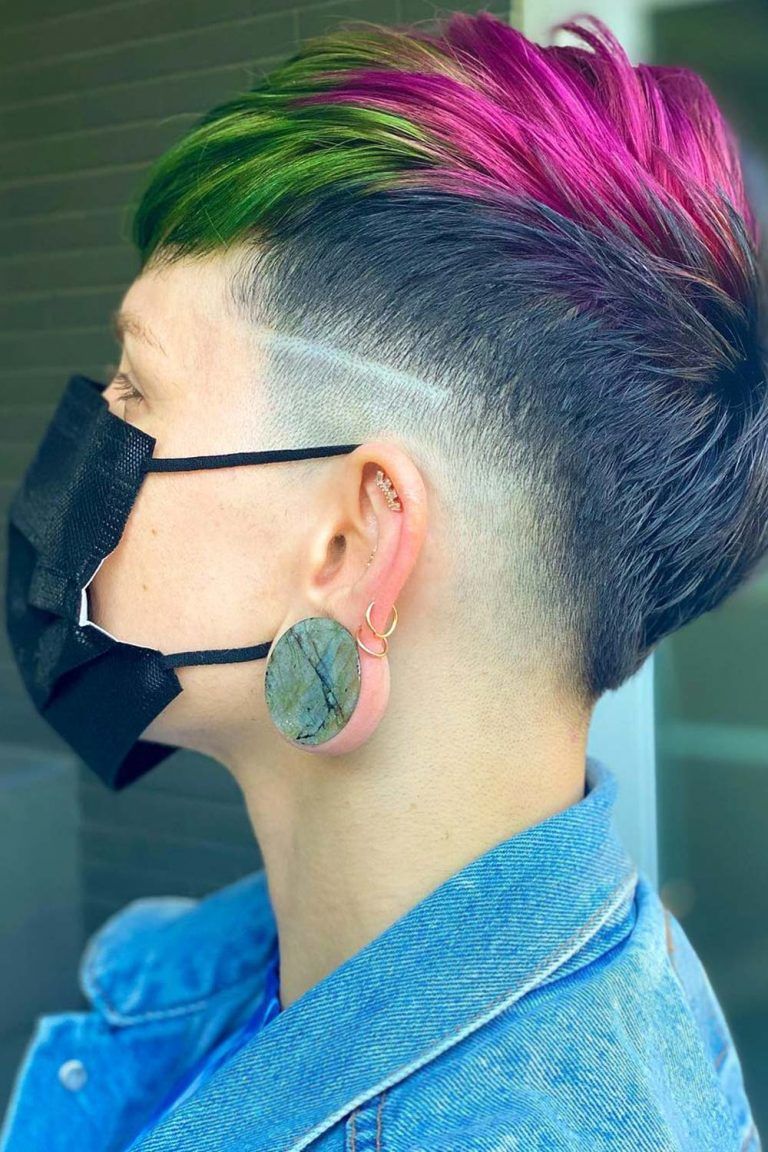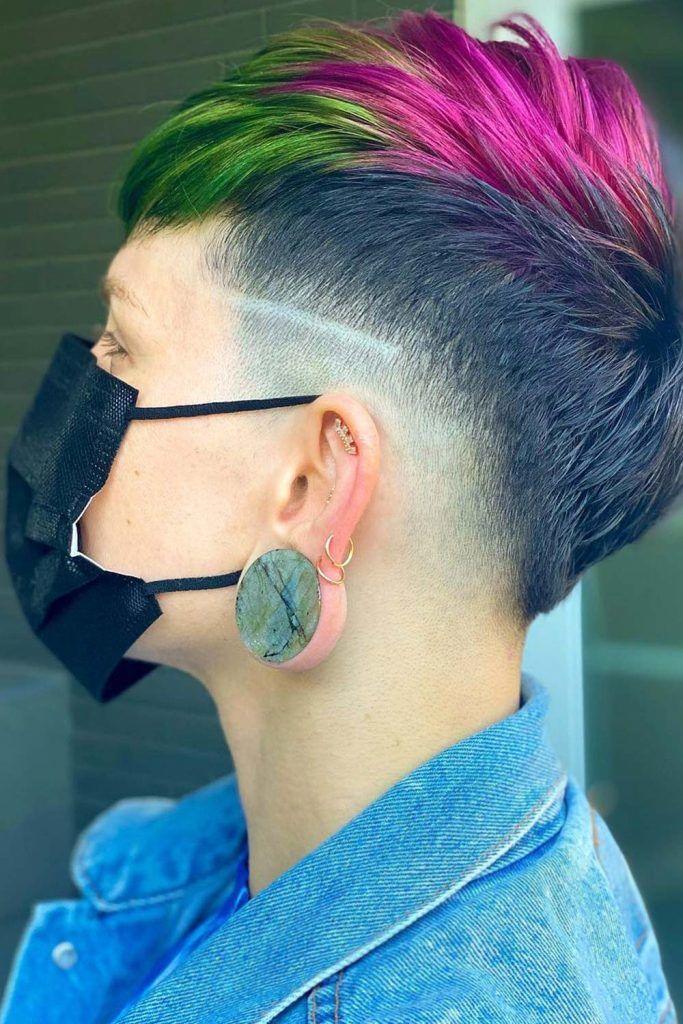 Credit photo: instagram.com/alyssawiener
First off, diversifying your life palette with a brand new shade is the best way to enhance the beauty of your short layered hair! Secondly, the mixture of bright colors looks great not only on long hair. And last but not least, you can also pull it off perfectly well with your new pixie!
Stacked And Short Layered Pixie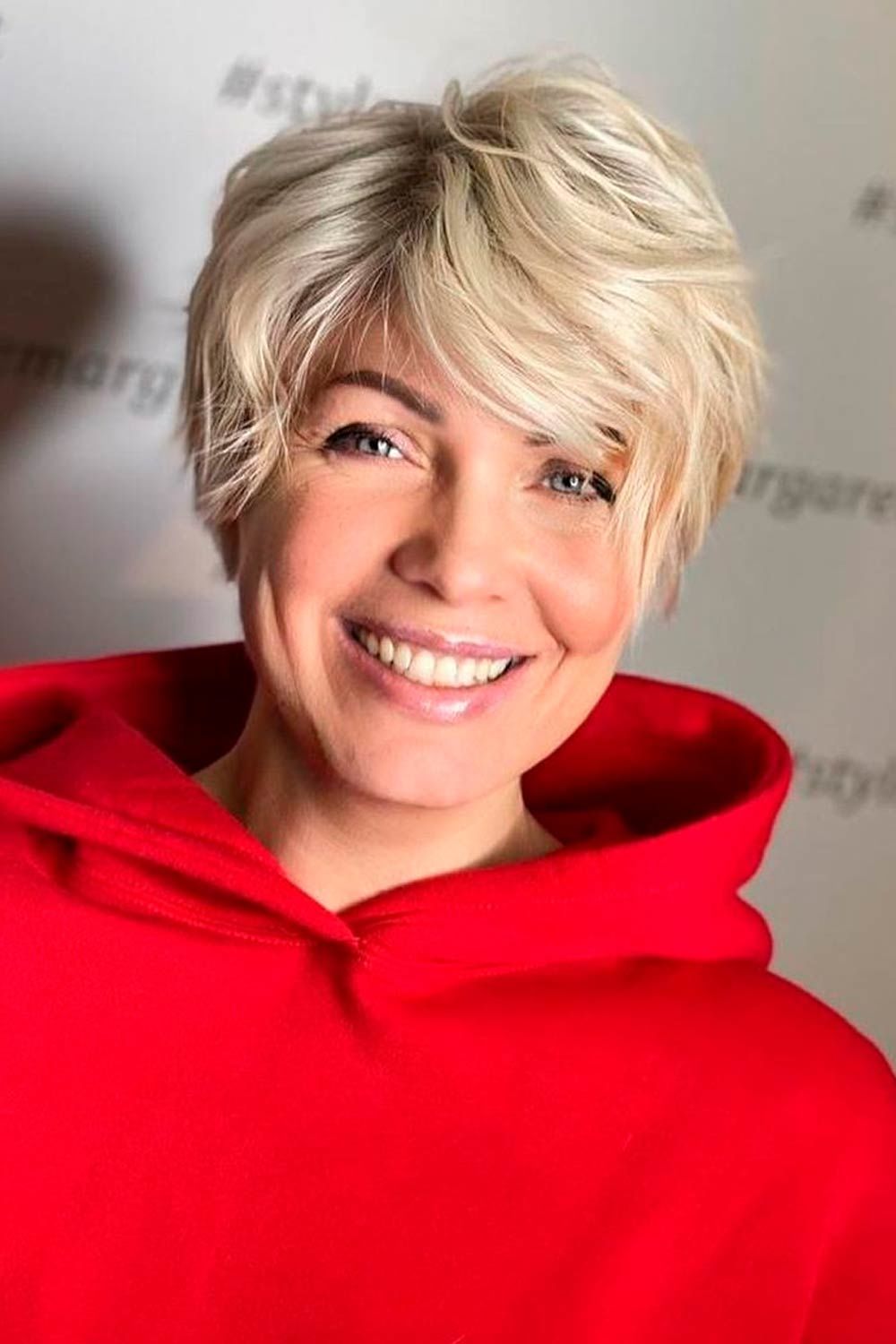 Credit photo: instagram.com/stylemargaret
This super-short stacked cut with its playful messy texture is totally hip, and it's not just like any other pixie due to its color play. Definitely, these light purple highlights play up a darker shade on the roots just as masterfully as layers work on thin hair. Besides, there's no better short hair style for summer! With layers, can easily add that carefree messy wave that reminds us of the hot beachy days.
Ear-Length Layered Bob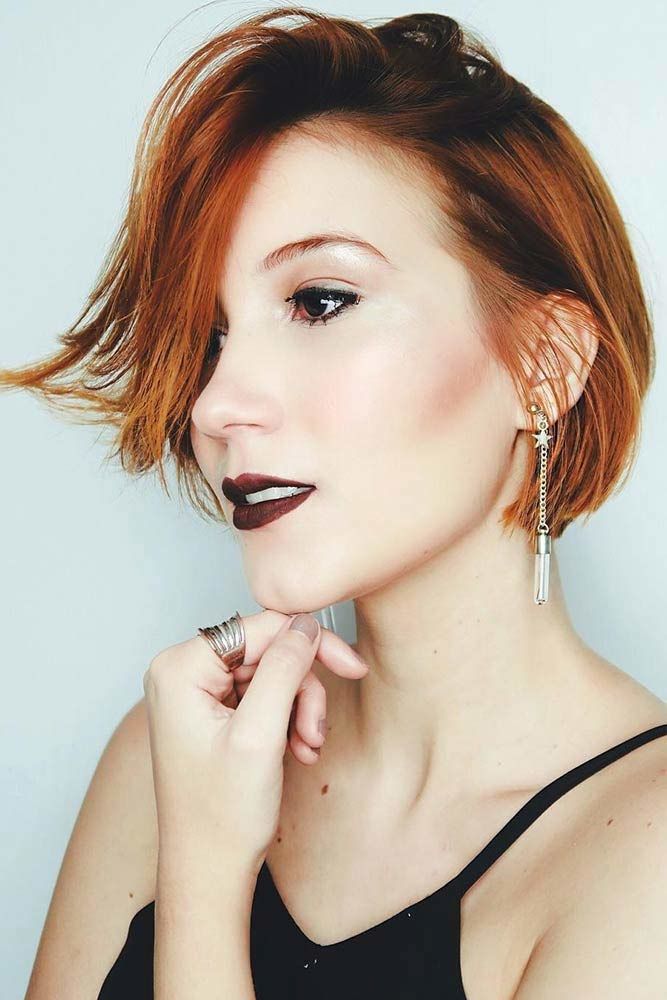 Credit photo: instagram.com/nadiaschmidt_
Now that you've scrolled to this amazing idea, we think you are brave enough to go for it! Go ahead, chop those tresses to finally go for one of these bold and super-trendy short layered haircuts.(3) No matter what version of an ear-length bob you choose, you should always remember about layers because they add more life to the hair.
Wavy Styles For Short Layered Hair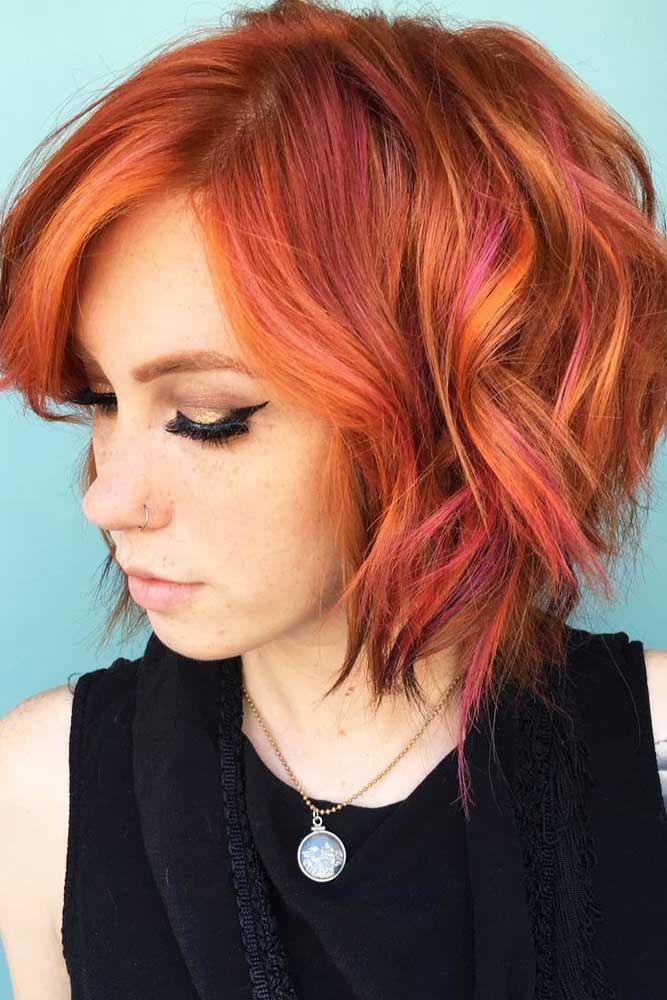 Credit photo: instagram.com/richardatkuthaus
Short layered haircuts are anything but dull. For this reason, we present to your attention something juicy and fun! Since we're taking into consideration the modern trends, we can't leave out waves on short layered hair. Indeed, these crimson-colored haircuts wouldn't look that hip without wavy layers.
Classy Layered Short Haircuts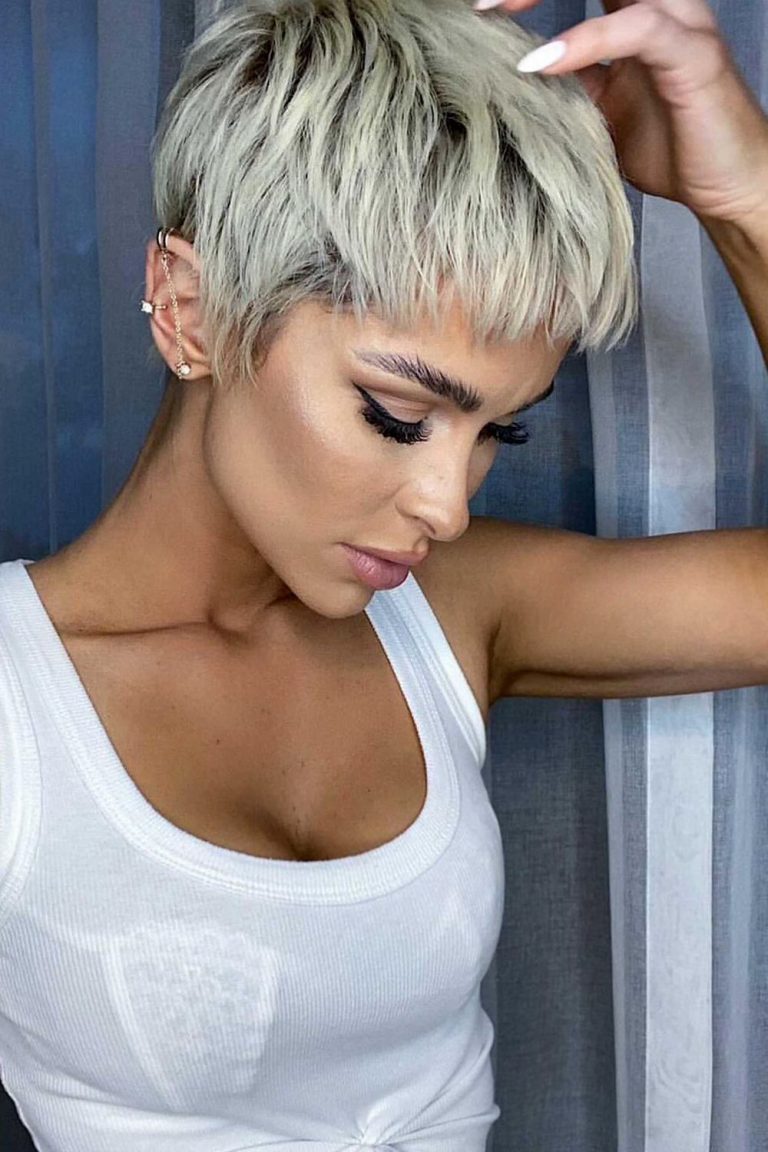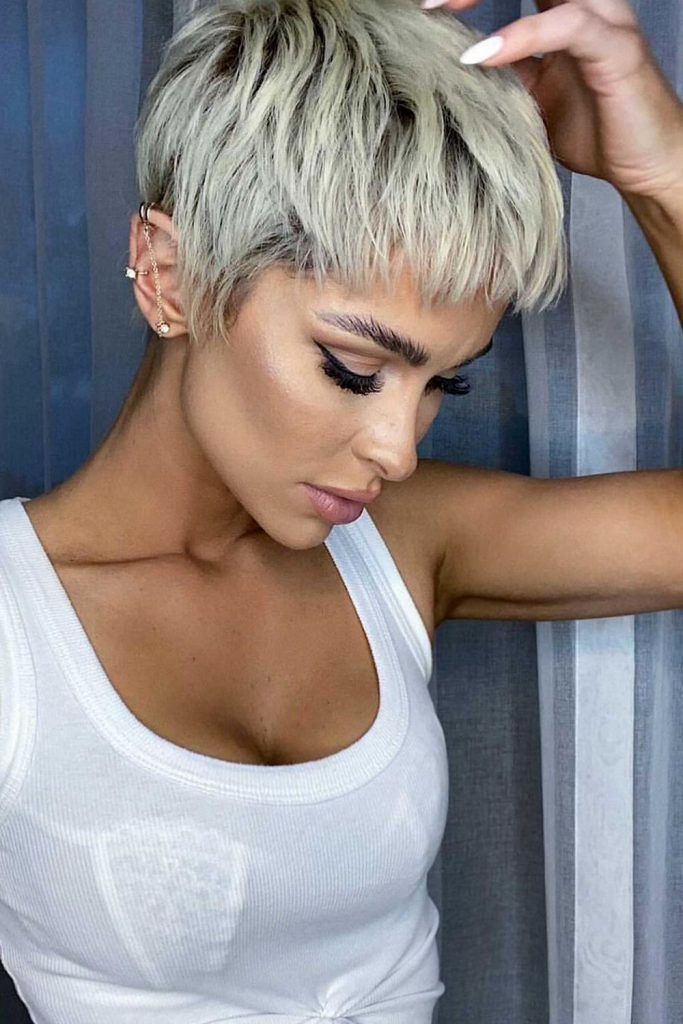 Credit photo: instagram.com/borisboriswho
A layered pixie is for the boldest ladies only, notably when it is super short and steel-colored. But, the advantage is that it is super easy to maintain. Before you jump to conclusions, this haircut is actually a canvas to experiments. Moreover, stylists of now thereby say the best thing about short pixies is that they can be as different as you want it to be.
Short Bob With Simple Layers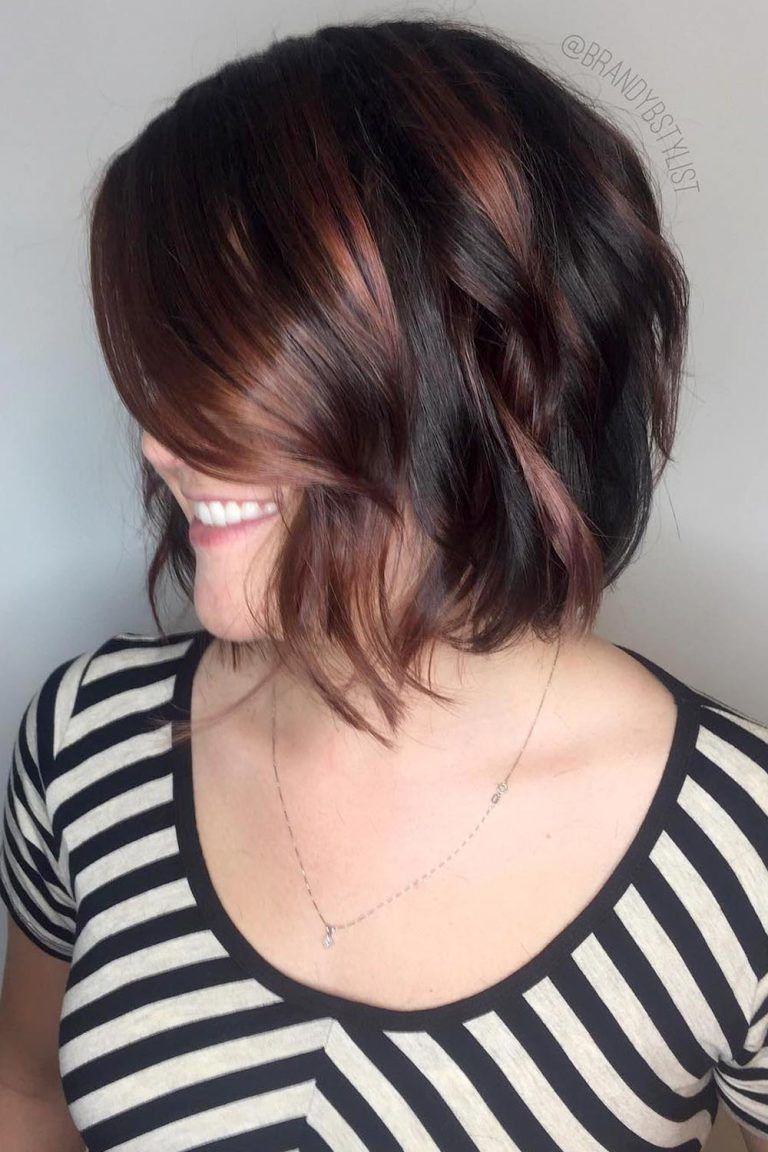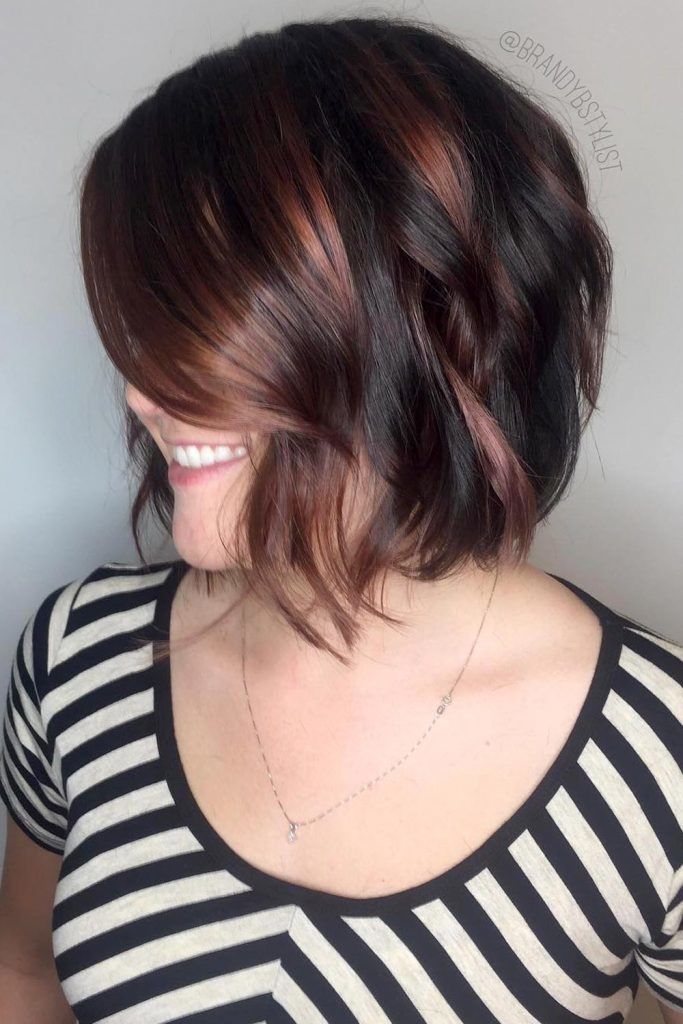 Credit photo: instagram.com/brandybstylist
Short bobs with layers are perfect for women who have thick hair but have no clue what to do with it. Besides a flattering haircut, you should also find the right texture that will suit your hair type best. Some choppy layers or texturized edges, for instance, are nice picks to pair with short layered bobs. Then, all you need to do is to wave your locks or style them with salt sprays.
Layered Pixie With Punk-Like Undercut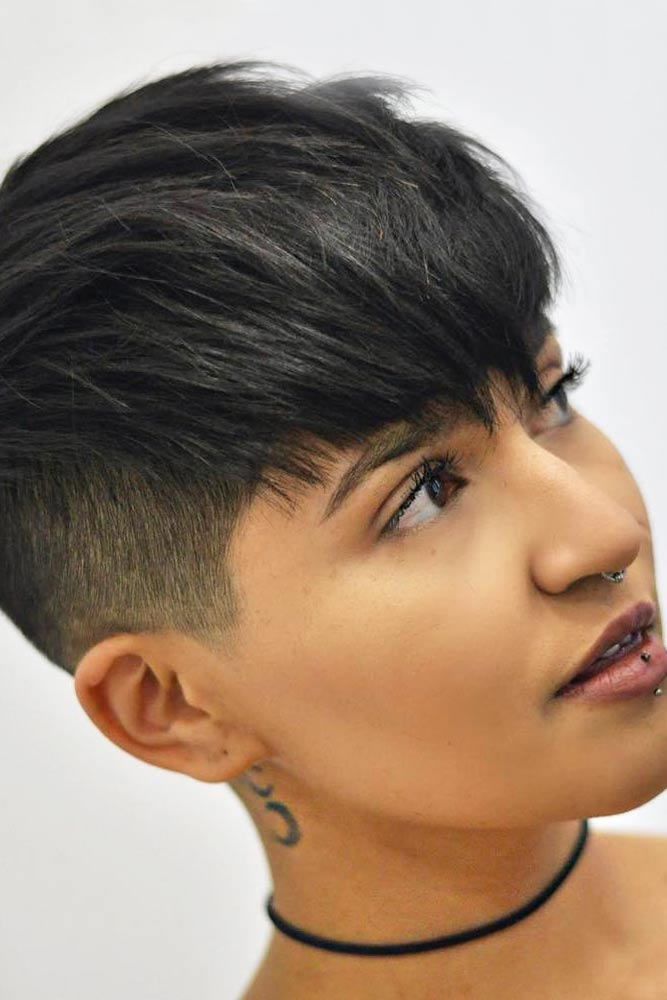 Credit photo: instagram.com/caleb.a.watkins
Although there are many versatile ideas, there are those of us who just can't get enough of edginess and attention wherever they are. With this in mind, modern hairstylist gave birth to this platinum pixie with a punk-like undercut would be the savior, that's for sure.
Straight And Pretty Short Hairstyles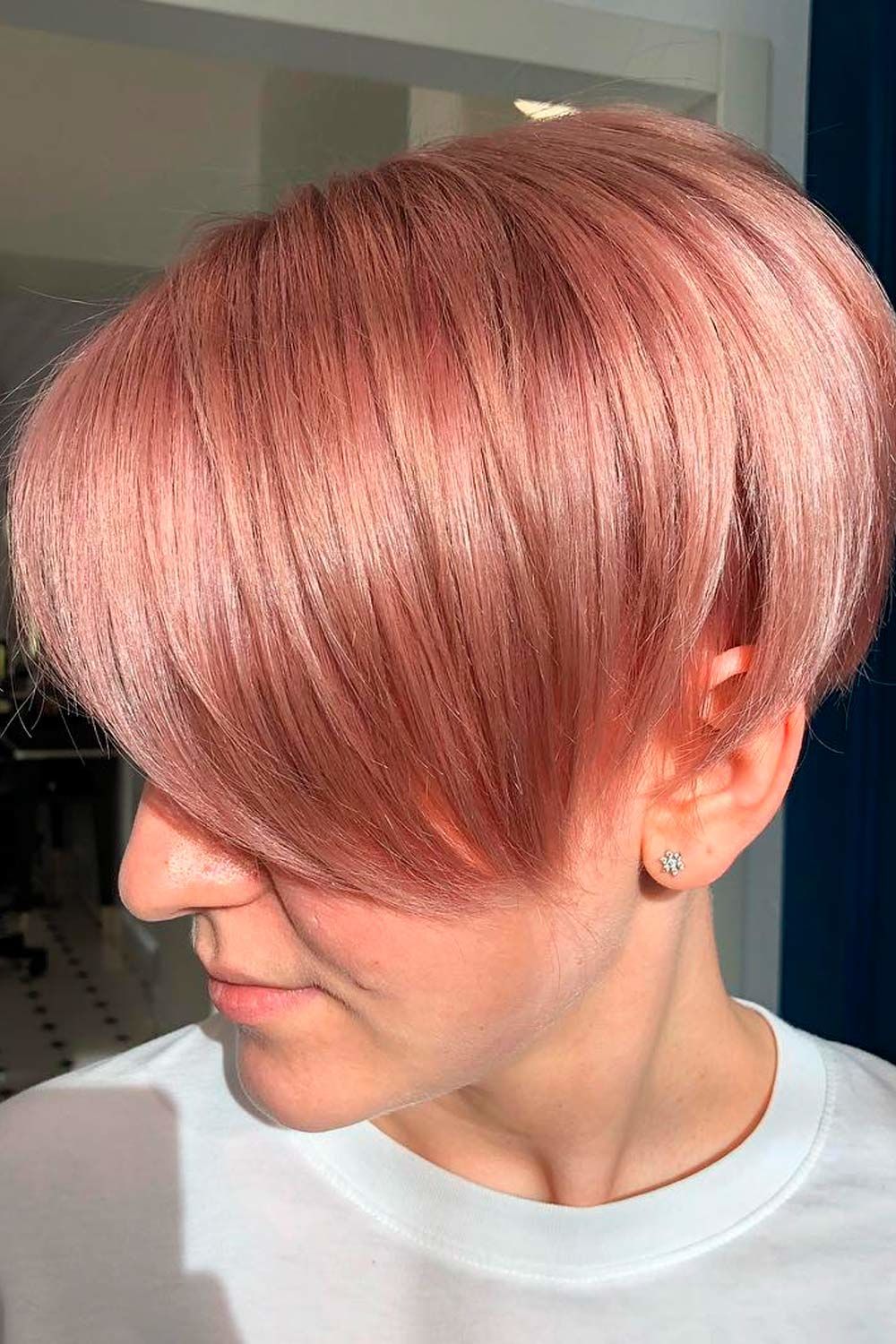 Credit photo: instagram.com/wuzzupkarry
When you are a bit tired of your usual straight haircut, adding some bold colors to it is the perfect option. Besides, on layered hair, new hair colors appear more dynamic and effortless, be they natural or dramatic.
Layered Wolfish Haircut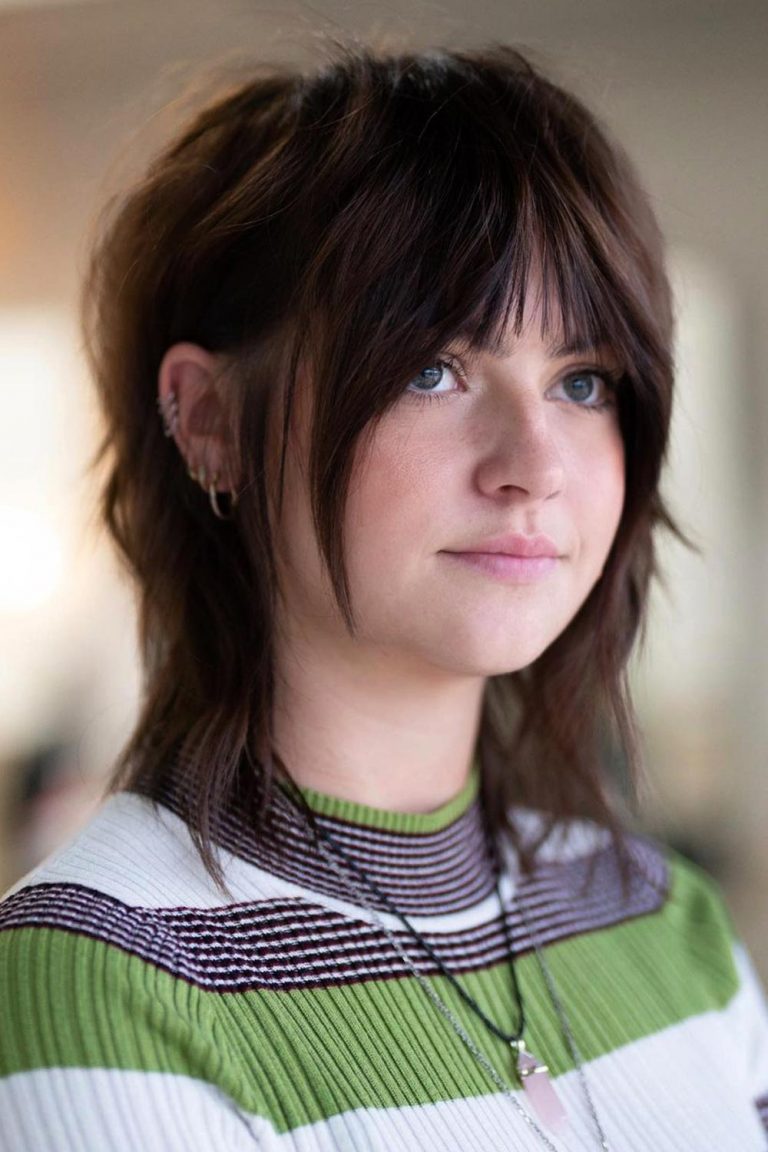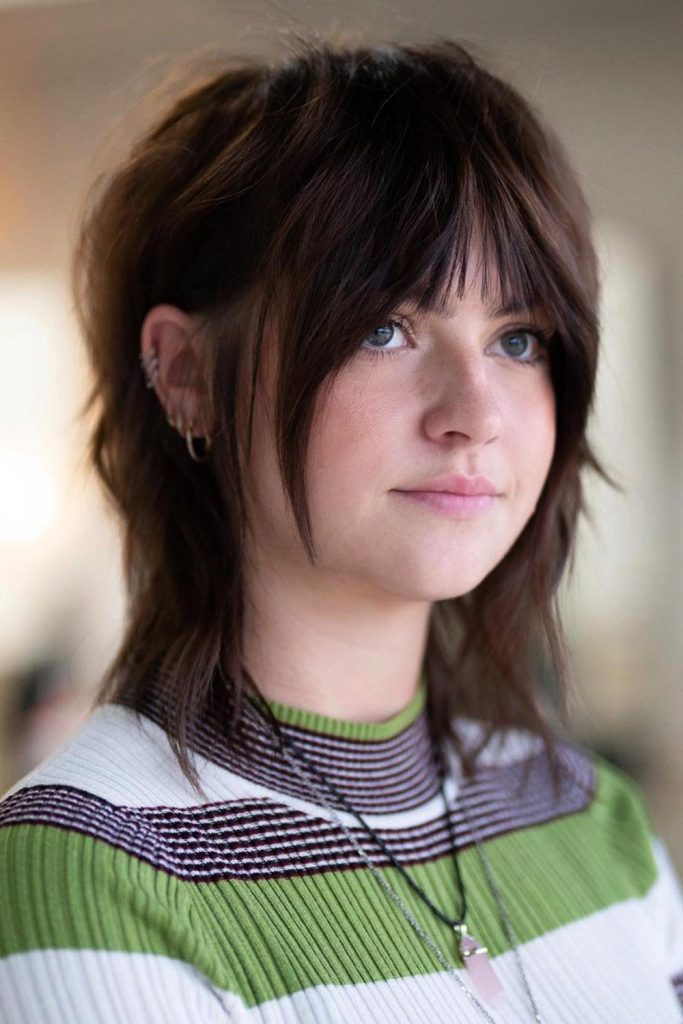 Credit photo: instagram.com/brianaguilarhair
A wolf haircut is in its essence short layered hair complemented with a bang. Yes, it is that simple. But you should not think that it turns out plain or boring. Instead, it appears very bold and edgy, especially when you accentuate your structured cut with a texturizing hair product.
FAQ: Short Layered Hair
Are layers good for short hair?
Short hair with layers is a good choice if you want something adorable and easy to maintain. This hair length is very fashionable and easy to dress on a daily basis, in particular with side-swept bangs.
Where do you start layers?
Even if you want to add texture and dimension to your hairstyle, start making your layers close to the chin or below the nose if you have medium to long hair.
Is one length hair better than layers?
A one-length bob above the shoulders is the optimal length for fine hair. Only a few layers or some slight layering can be supported by thin hair. The longer your hair is, the less probable it is to keep a form with medium thickness hair. As a result, the shorter your haircut is, the more eye-catching it becomes.
REFERENCES: