Refreshing and Sexy Long Layered Hair Styles
Are you looking for a new style for long layered hair? Believe it or not, layers can add a lot of texture and movement to longer hair. Not every woman has the time or patience to deal with longer hair. Some can't deal with the tangles or brittle ends. However, if you are blessed with healthy and shiny long hair, you have a wide variety of gorgeous hairstyles to choose from.
ADVERTISEMENT ‧ CONTINUE READING BELOW
Long hair is definitely in at the moment. Ombre and balayage styles look stunning on long hair as it gives plenty of room for color and styling options.
Two-Toned Jagged Long Layered Hair
Source: Jesstheebesttcolor via Instagram
This cut with its jagged, eddy layers will create a ton of movement. Add some subtle high or lowlights to add extra depth and dimension.
ADVERTISEMENT ‧ CONTINUE READING BELOW
V-Line
Source: Maggiemh via Instagram
This edgy style allows for the ends to curve inward to form a funky V-line. If you want to make it a bit less edgy, curl the bottoms with a large barreled curling iron.
ADVERTISEMENT ‧ CONTINUE READING BELOW
Flipped Out Layers
Source: Twintresses via Instagram
You'll flip for all the extra bounce that this style offers. Layers will help lighten the weight of your curls, which then helps them maintain that extra bounce.
ADVERTISEMENT ‧ CONTINUE READING BELOW
Short, Dramatic Layers
Source: Hair_by_zolotaya via Instagram
This style really makes a statement with its obvious, shorter layers. If you add ombre or balayage tones, it will really make this style pop.
ADVERTISEMENT ‧ CONTINUE READING BELOW
Glossy Layers
Source: Hairbyjaxx via Instagram
This smooth and sophisticated style will look great all day long. Style the long layers with a round brush. If you want tons of volume, blow dry your hair upside down.
Mixed Layers
Source: Thescissorsammurai via Instagram
If you ask for a mixture of short, medium and long layers throughout the length of your hair, it will add a ton of volume and movement. Plus, it gives you unlimited styling options such as shaggy ponytails and messy updos.
Face Framing Long Layers
Source: Buddywporter via Instagram
This style is incredibly flattering as long soft layers blend together to gently frame your face. The shortest layers are usually chin-length and blend gradually to the ends.
ADVERTISEMENT ‧ CONTINUE READING BELOW
Tousled Layers
Source: Anhcotran
What is sexier than tousled, carefree layers and long, heavy bangs?
Choppy Layers
Source: Cleencuts via Instagram
Short choppy layers with highlights are chic and glamorous. Stick to shades that are closest to your natural color.
Classy Flipped Out Layers
Source: Thassiodutra via Instagram
If you are looking for a more timeless style, this look is just for you. With its deep part and classic flipped layers, it adds both depth and bounce to your locks.
ADVERTISEMENT ‧ CONTINUE READING BELOW
Long, Messy Curls
Source: Guy_tang via Instagram
This carefree style with its voluminous bangs is quite stunning. To perfect this look, use curling irons of different sizes and alternate directions as you curl.
Shaggy Layers
Source: Salsalhair via Instagram
With its throwback to the time when hair had a ton of volume, this retro 70s style with chopped, jagged layers is totally hip. The soft, wispy feathered layers are so romantic.
Long Curly Hair
Source: Madisonpettis via Instagram
This look is perfect for those with naturally curly hair who want to manage their curls without chopping their hair short. The choppy layers will help break up the waves and make them easier to manage.
ADVERTISEMENT ‧ CONTINUE READING BELOW
Multiple Layers
Source: Hairbykatlin via Instagram
If you are looking for lots of body and movement, the secret is to mix your layers. However, the shortest layers should be closest to your face, while the majority of layers should be mid length and the longest layers should be in the bottom.
Two Tiered Layers
Source: Guy_tang via Instagram
Dramatic layers may be a bit too much, but such style leaves you a lot of room for styling and coloring options. Think about fun braided styles, funky half updos and totally poofy ponytails, the possibilities are endless!
Short, Medium and Long Layers
Source: Chrisweberhair via Instagram
This season is full of layered haircuts. And sometimes it may be difficult to choose one: either short layered or middle, or long layered haircut. What we are suggesting is a combination of all three of them, add up some curls and dye it silver to complete the breathtaking look!
ADVERTISEMENT ‧ CONTINUE READING BELOW
Straight and Chic
Source: Hairbykatlin via Instagram
So many women with long hair are scared of cutting off their locks. It is the haircut especially for those mentioned as it mostly requires just shaping the layers. But who said that straight has to be boring?
Long Shag
Source: Lo_wheelerdavis via Instagram
Looking all natural is a recent trend. Long shag is the best way out for those who do not want to put too much effort in the process of creating their everyday look. All you need to do is blow dry it and finger comb!
Subtle Layers
Source: Stephengarrison via Instagram
You have lots of hair but you want more volume? Then it is exactly what you need! Subtle layers are for those ladies who do not want to lose any length just to create an illusion of layers.
ADVERTISEMENT ‧ CONTINUE READING BELOW
Layered Ombre
Source: Hairbykatlin via Instagram
Take your ombre to the next level together with sweet mix of pastels and a layered haircut. Curl your locks and be ready to take what's yours!
Add Voluminous Bangs
Source: Andoresalon via Instagram
Add some more volume to your hair by mixing voluminous bangs with light curls cascading down your shoulders.
Sexy Smooth Layers
Source: Rachelpesh via Instagram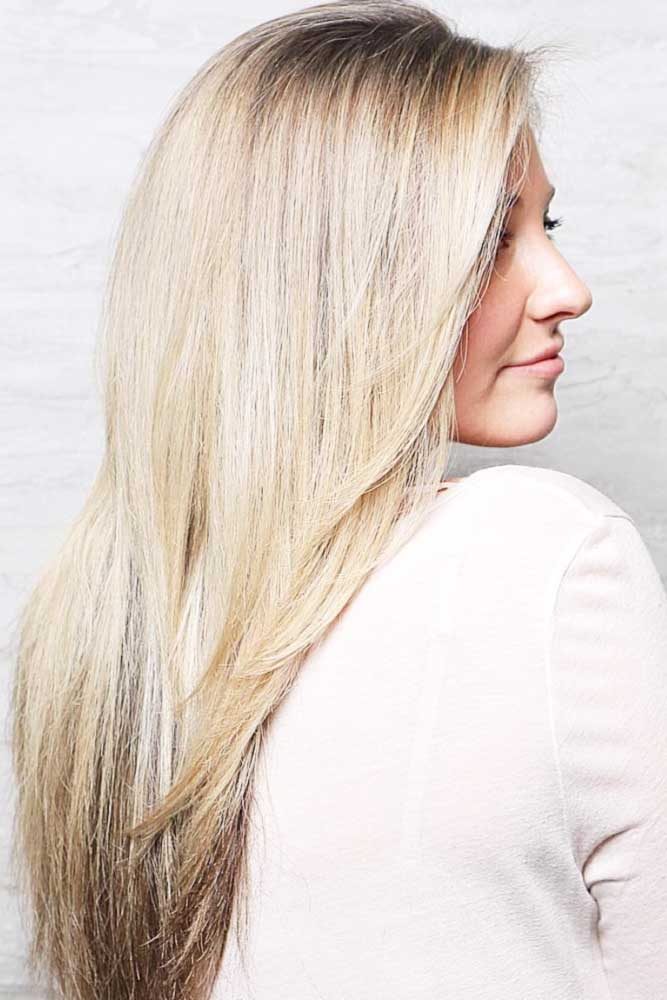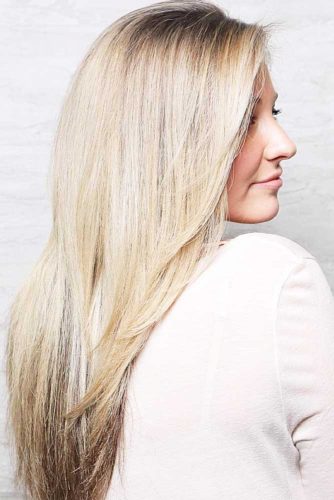 Smooth layers can look fabulous thanks for your natural hair`s texture.
ADVERTISEMENT ‧ CONTINUE READING BELOW
Silver Shades
Source: Hairbylac via Instagram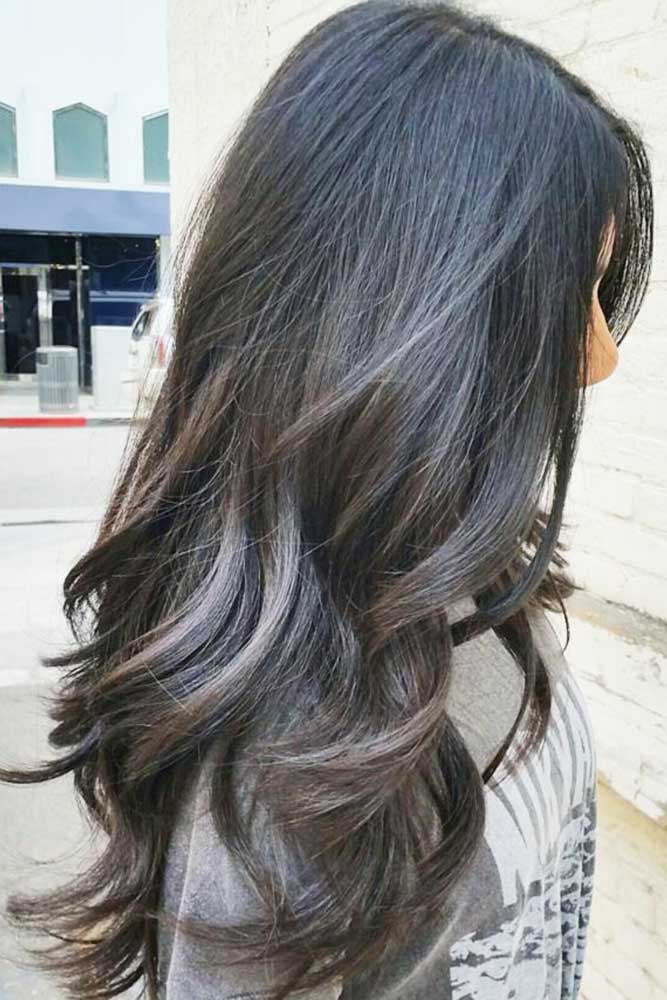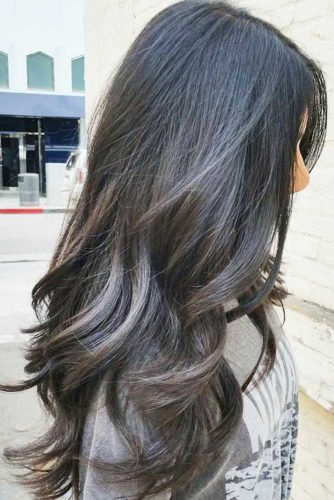 If you want to create thick lock, add silver highlights to your style.
Layered Waves and Straight Bang
Source: Meganngentry via Instagram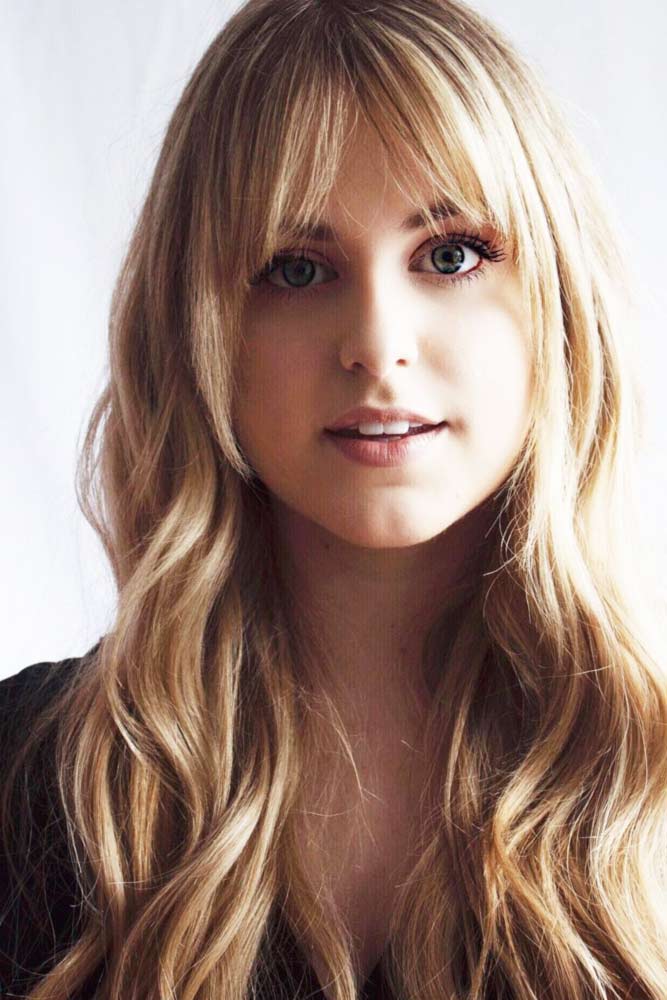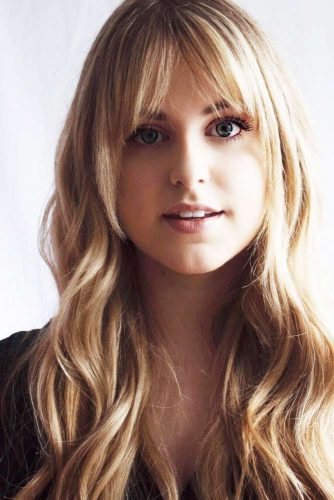 Straight bang and wavy hairstyle will make you look irresistable.
So, are you ready to take the plunge? Try one of these fun long layered hair styles and show off those gorgeous tresses!
ADVERTISEMENT ‧ CONTINUE READING BELOW