Experimenting with your locks is something that Mother Nature has encoded in your genes. If it is not the length you are playing with, it must be the color. While some women prefer to stick to a single hue at a time, minus various highlighting techniques, other ladies decide to venture a little further and bring underdye hair into their lives. Care to learn more on the uprising and totally captivating trend? Keep reading!
What is Underdye Hair?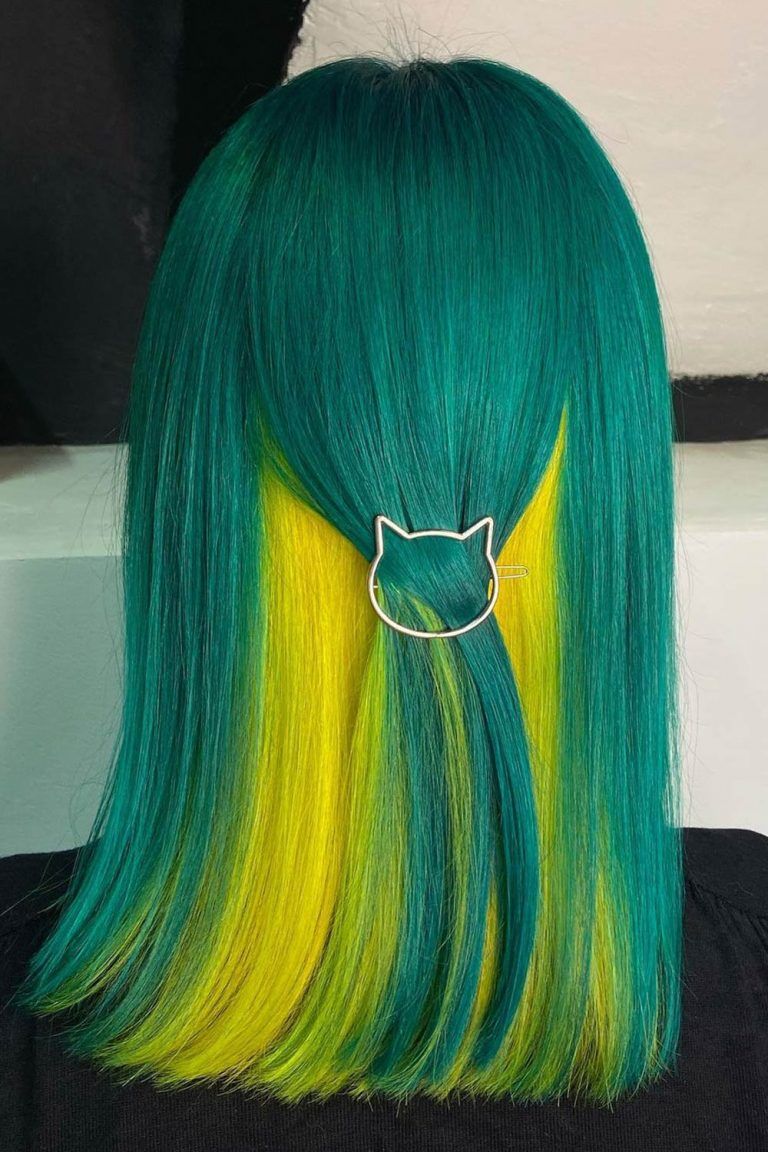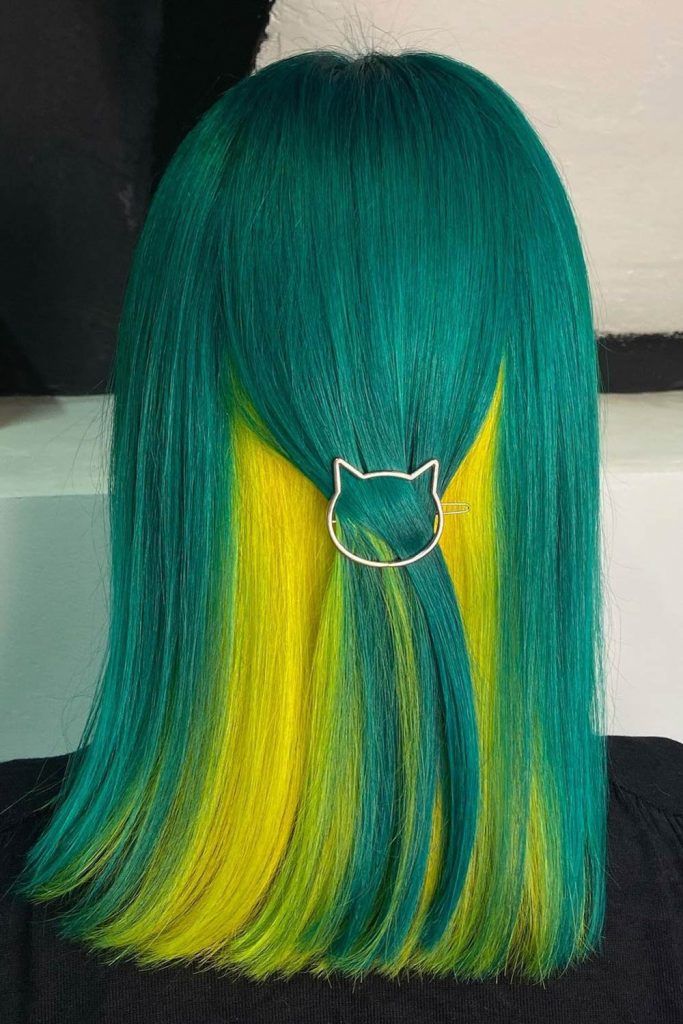 Credit photo: instagram.com/raznoglazaya_hair
The underdye locks are often referred to as peekaboo hair highlights, and there's a grain of truth to the description, yet the covered area is far greater than regular highlights. To achieve an under dye effect, the hairdresser has to secure the top layers of your hair on top and play around with the lower section. Usually, the section is lighted before the final coloring step since bright hues need a prepared canvas to stick to. Once the lighting step is over, you can pick the bright shades or a few of them and apply them all over the bottom section. When the procedure is over and your locks are down, it takes skillful show-off practice to present your looks, and that is the leading beauty of the trend.
Undercolor Hair Ideas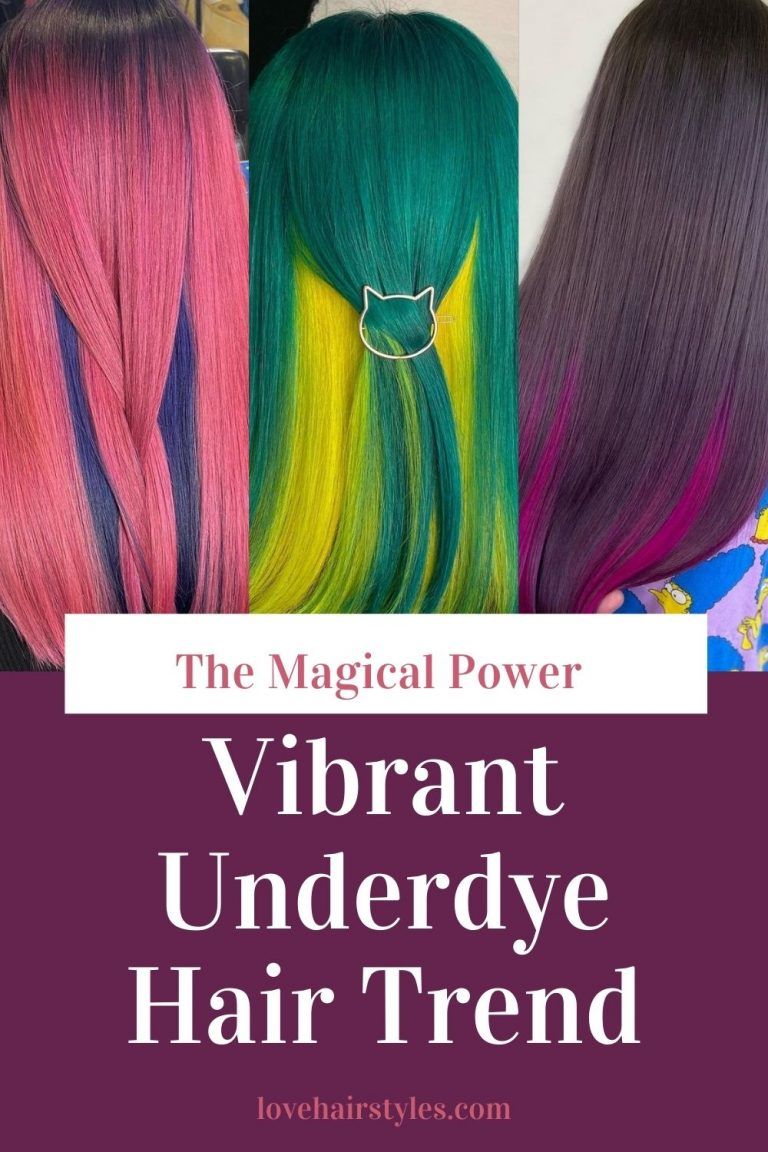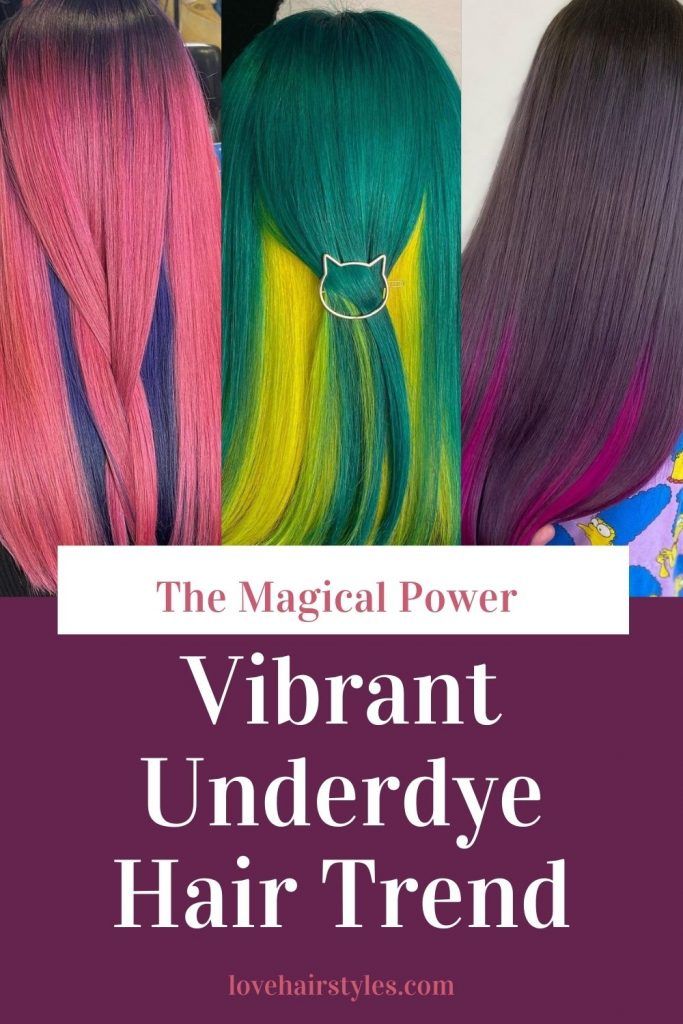 To help you grasp the idea of the underdye hair trend, we will share the best examples of the routes you can take depending on your style and preferences.
Dark Base with Vibrant Underdye to It
You may be utterly impressed by the geode hair color ideas, yet the area of your professional expertise requires a stricter dress code. In times like this, you can do fully undercover. You will surely agree that either neon green or purple underdye is almost unnoticeable until your dark tresses are down.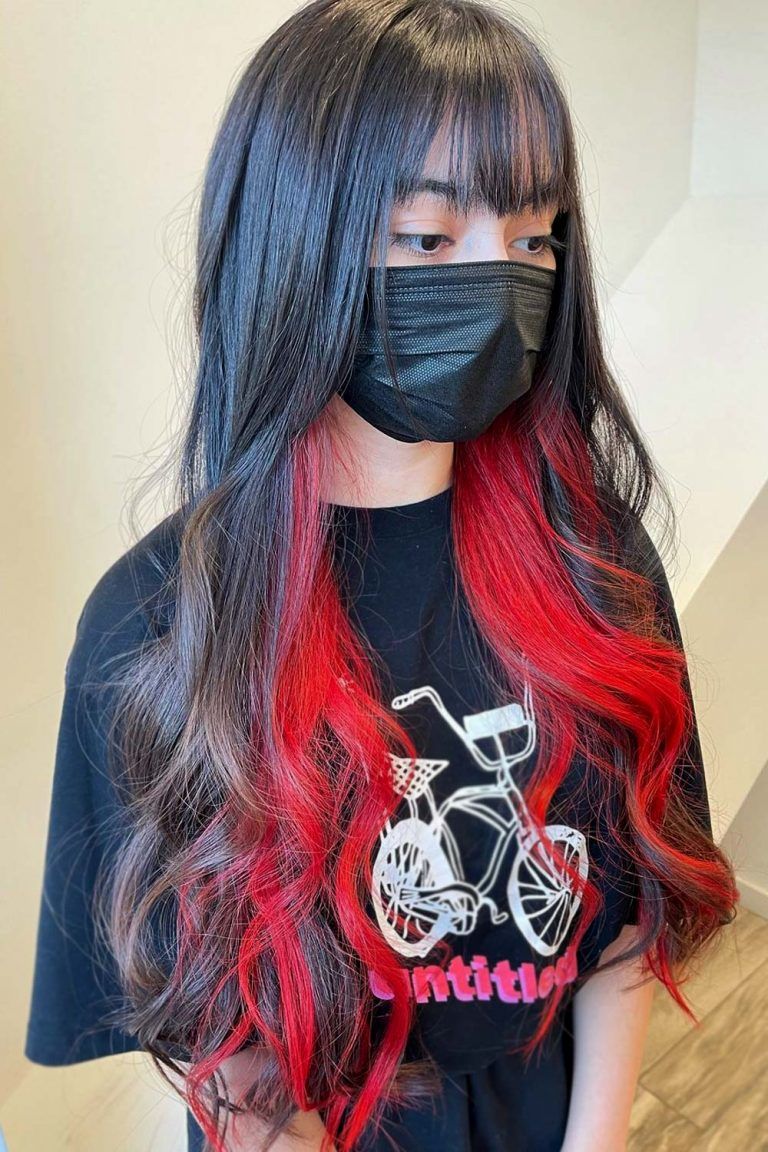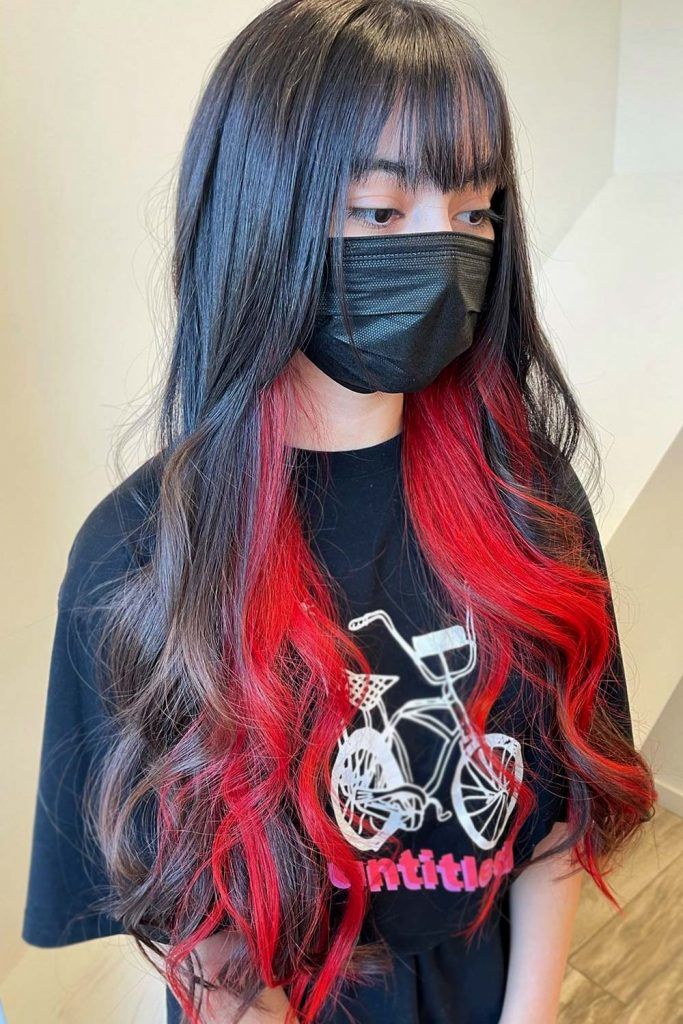 Credit photo: instagram.com/beauty.byrachel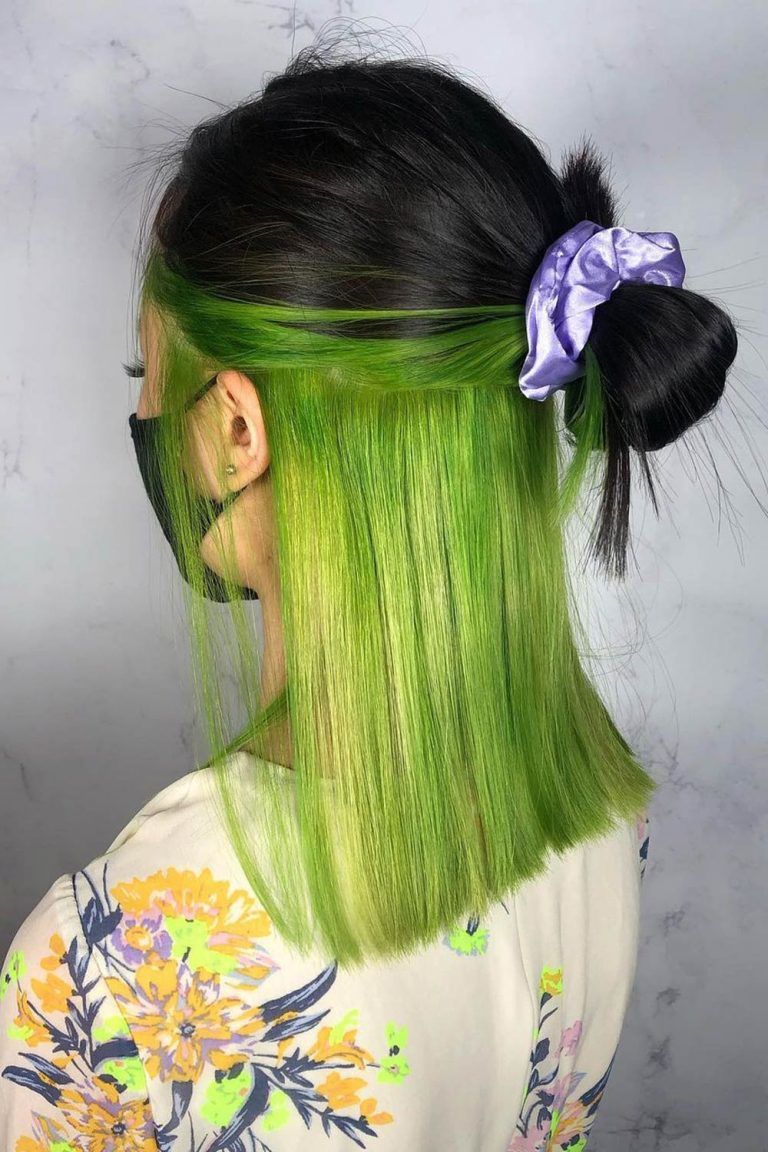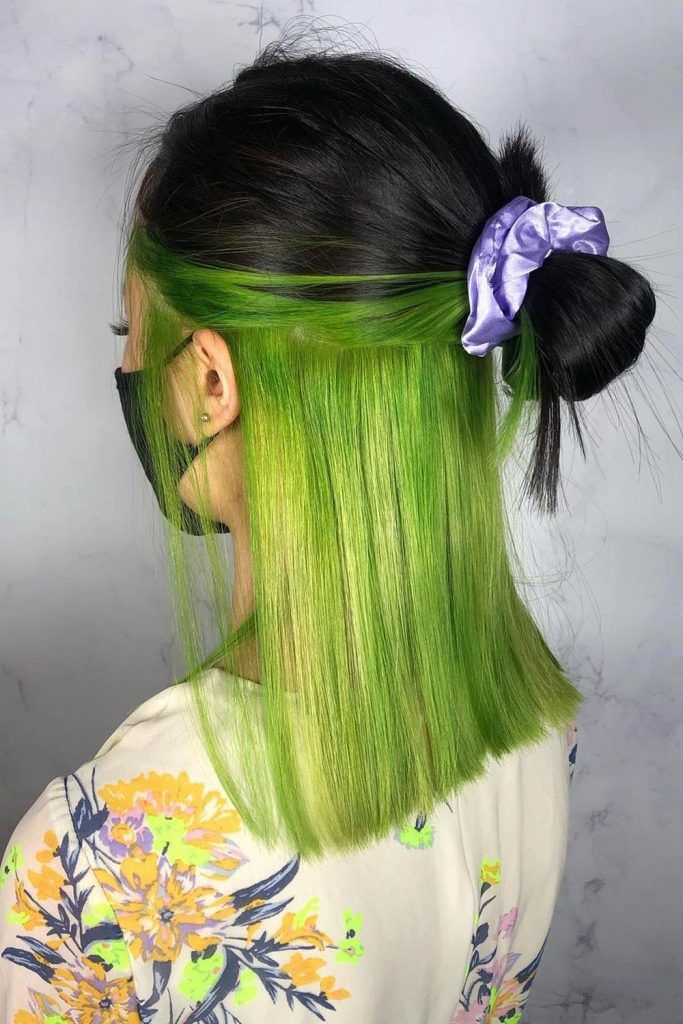 Credit photo: instagram.com/alexandrascissorhands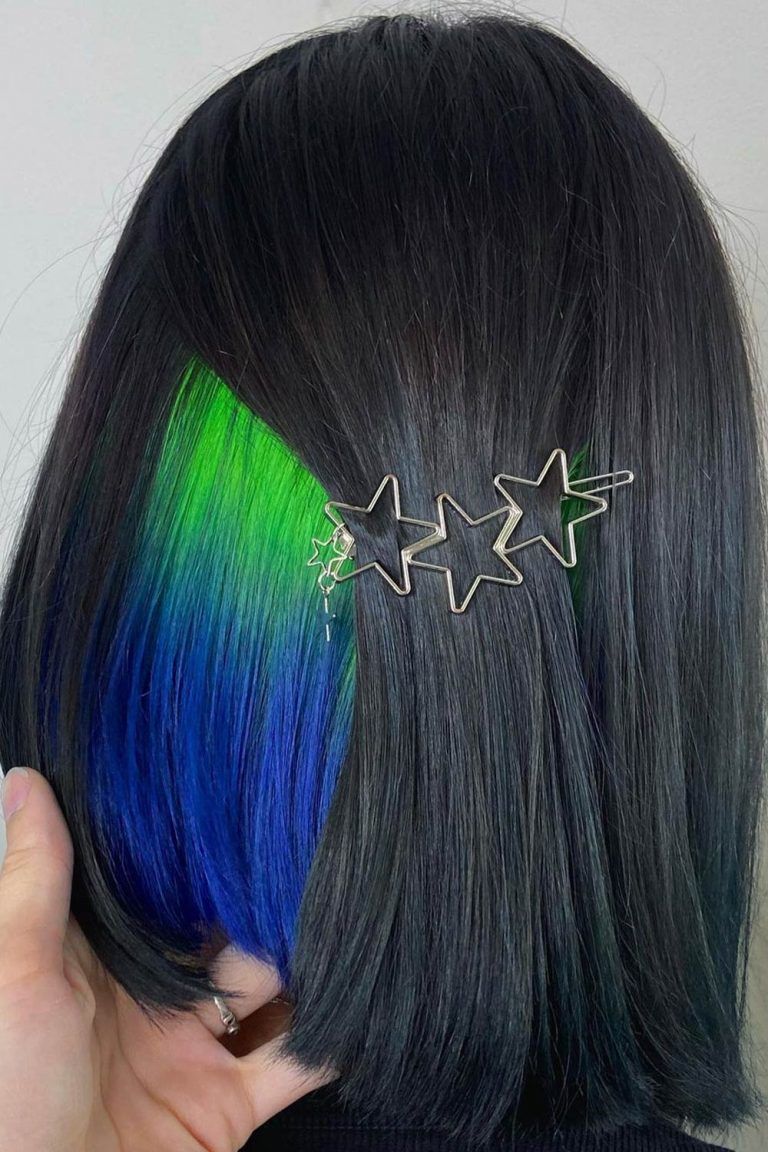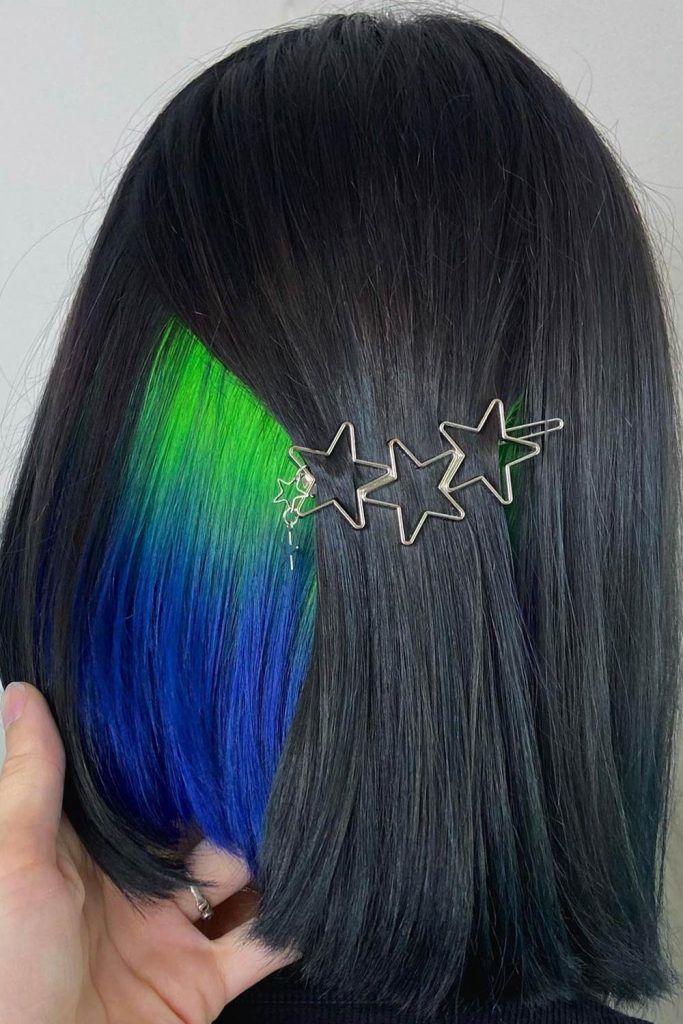 Credit photo: instagram.com/raznoglazaya_hair
Blonde Lock with Incredible Underdye
Hidden rainbow hair is not for everyone, and that is rather a statement than a disadvantage. If you stick to a more casual and less edgy style, pale pink underdye hair mixed with lovely blonde waves will look utterly compelling rather than rebellious. This dyeing technique knows no age boundaries, which is a crucial perk to keep in mind.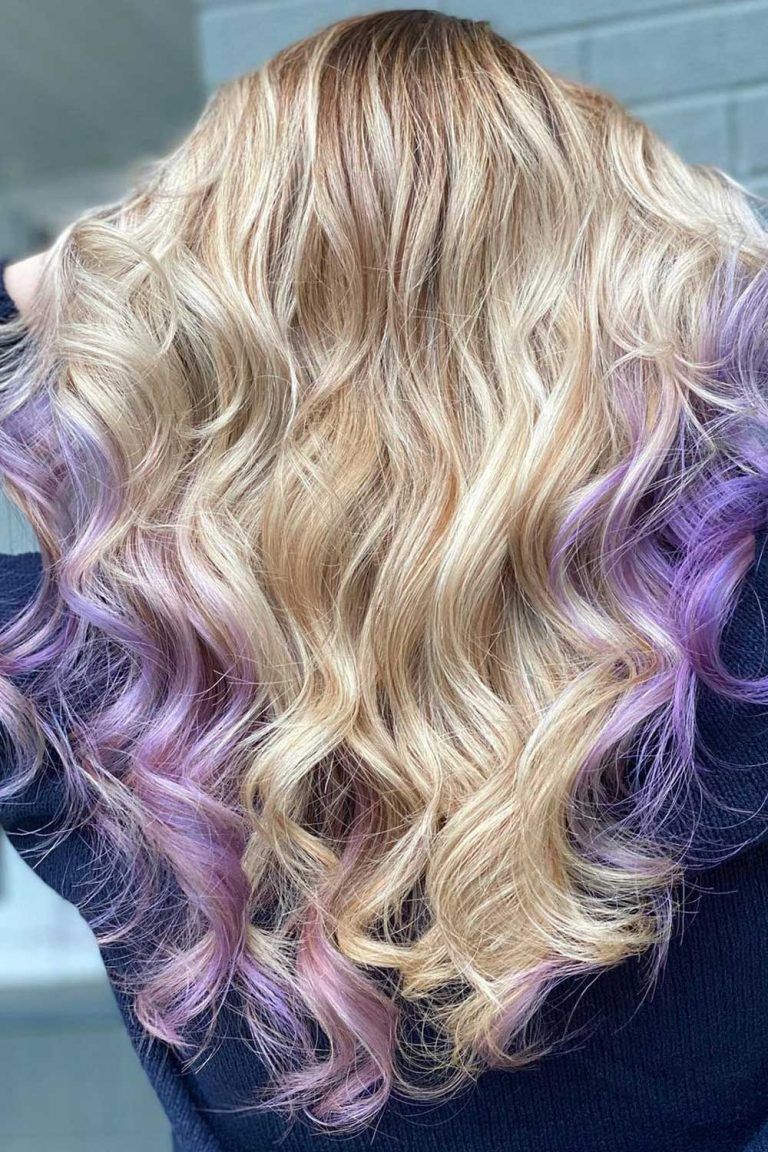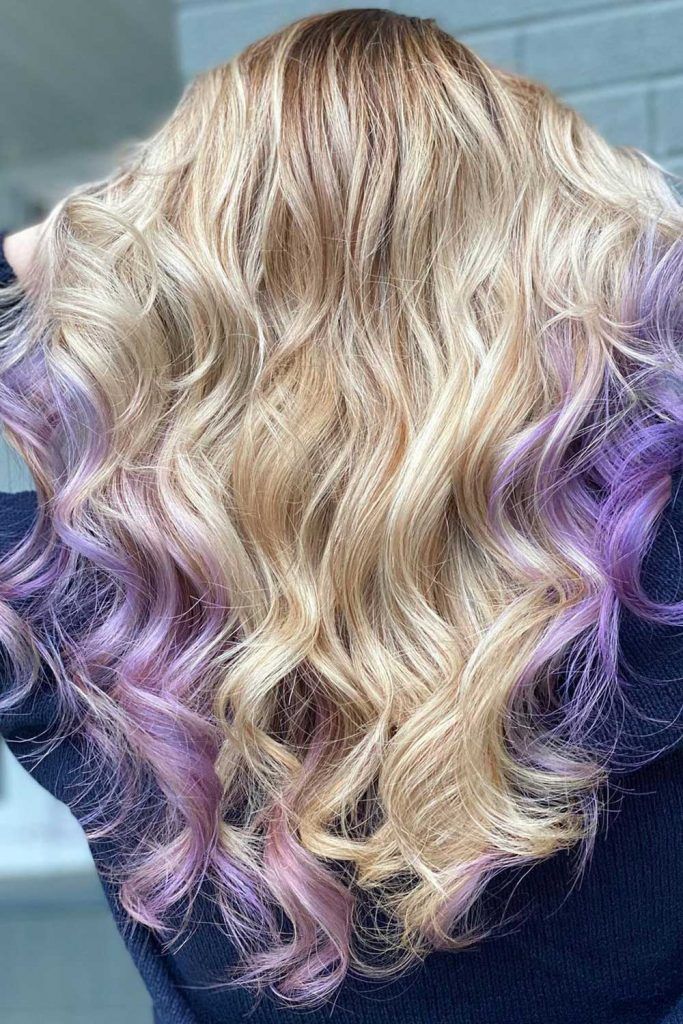 Credit photo: instagram.com/alyssawiener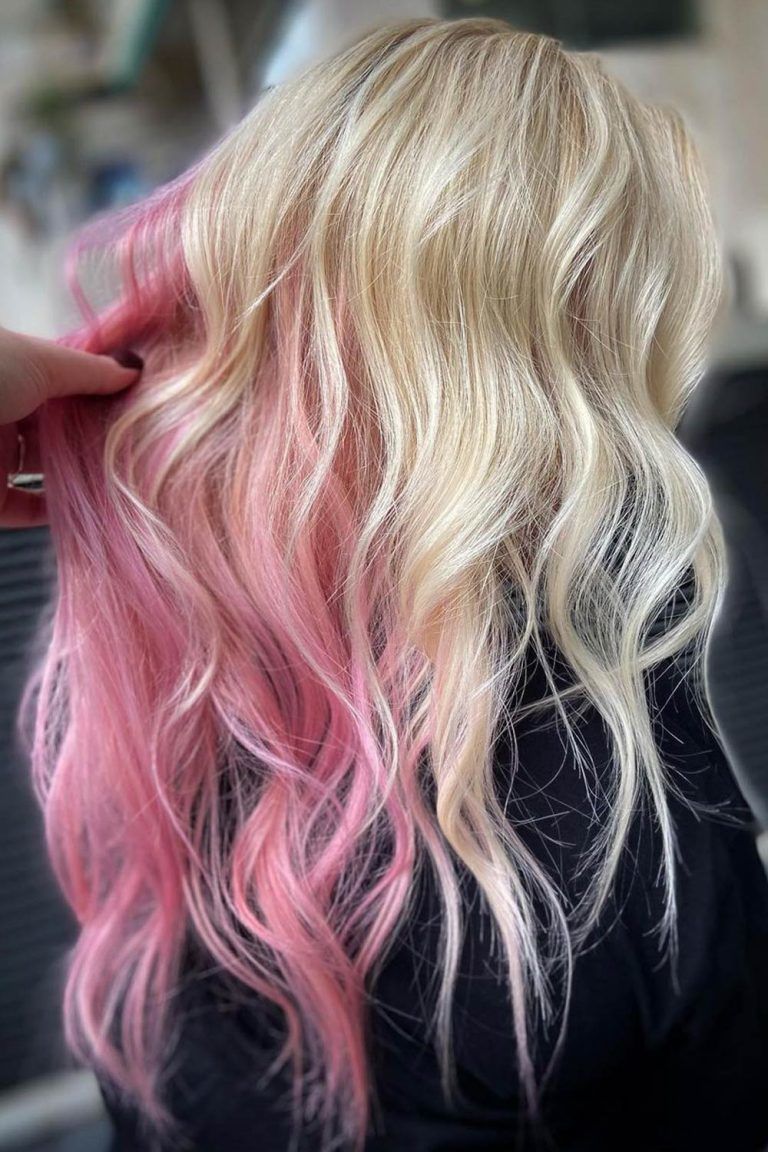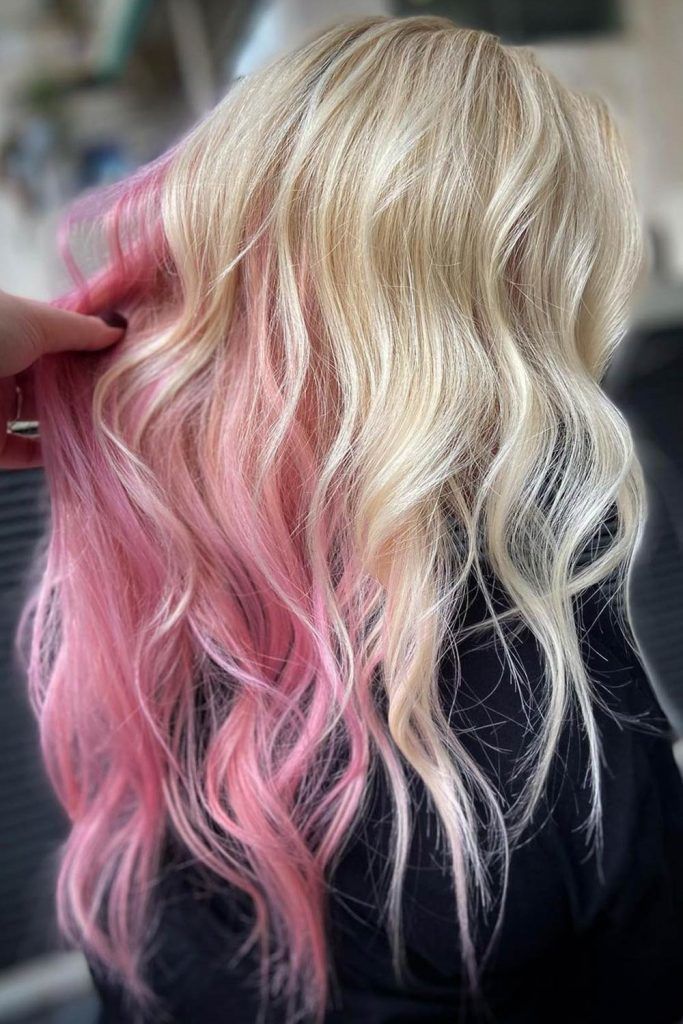 Credit photo: instagram.com/allthatglitters_hair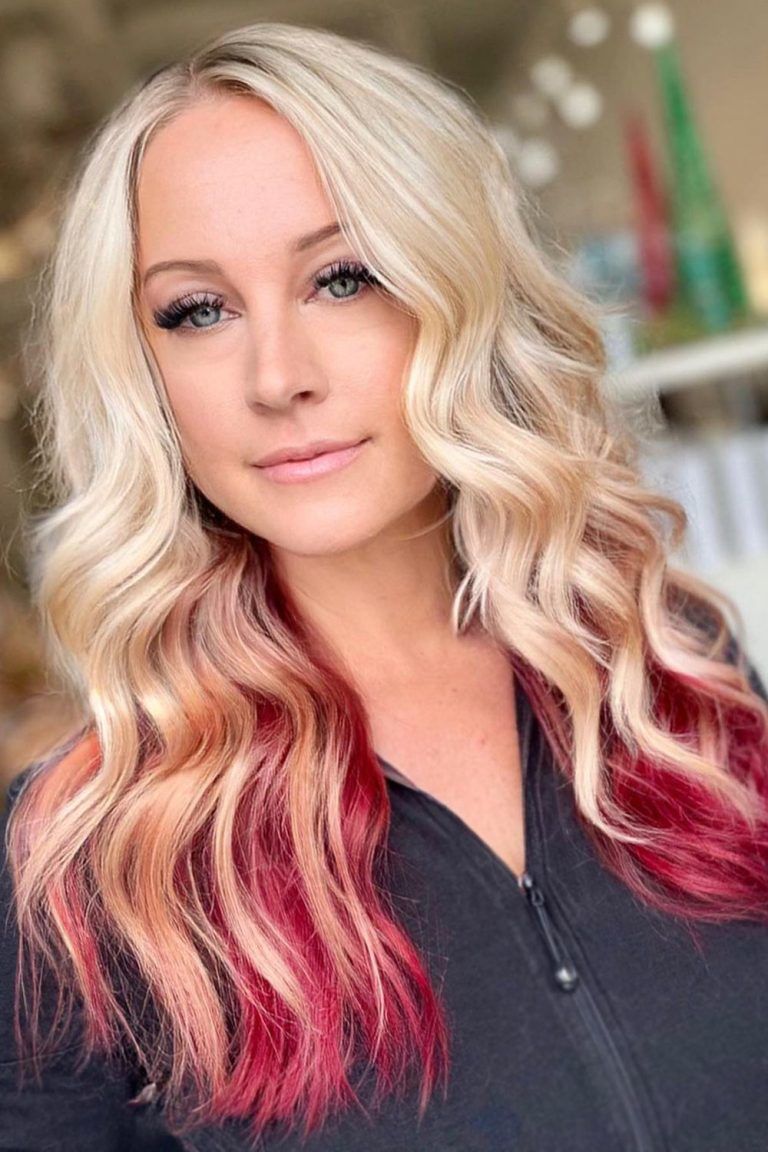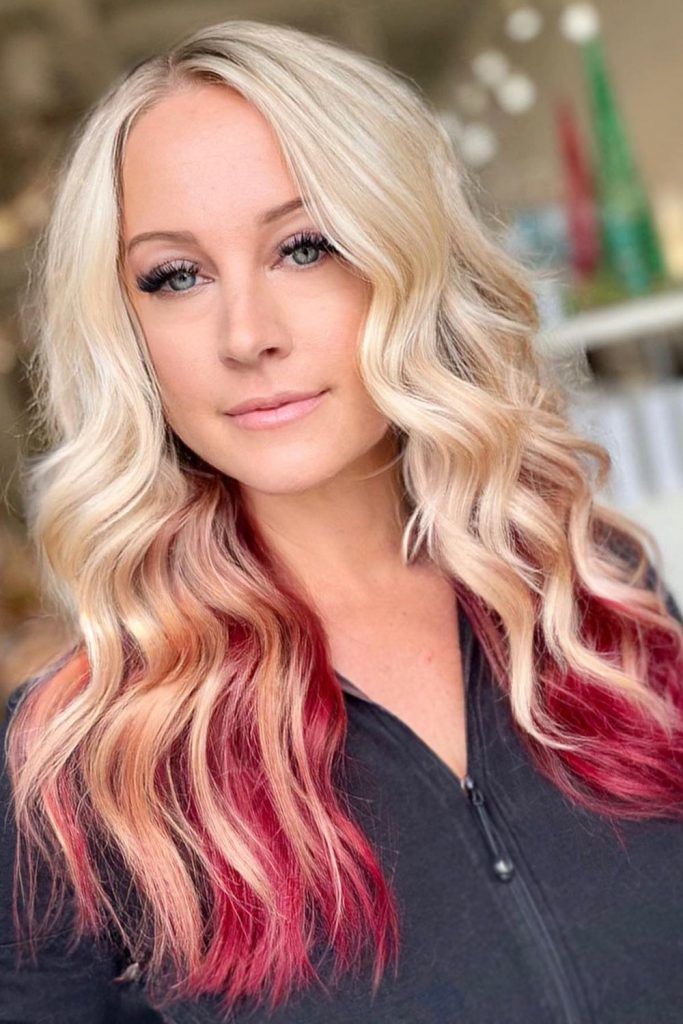 Credit photo: instagram.com/bleachedandblown
Fire Your Red Tresses Up with an Underdye
Split hair color is yet another daring venture to undertake, and you may not be ready to say goodbye to your red tresses. Thus, a coloured hair underneath option comes of great use here. Yet, since red isn't the subtlest hue on the palette, you should be careful about the shades you are about to match it with. Consult with a colorist before finalizing your color options.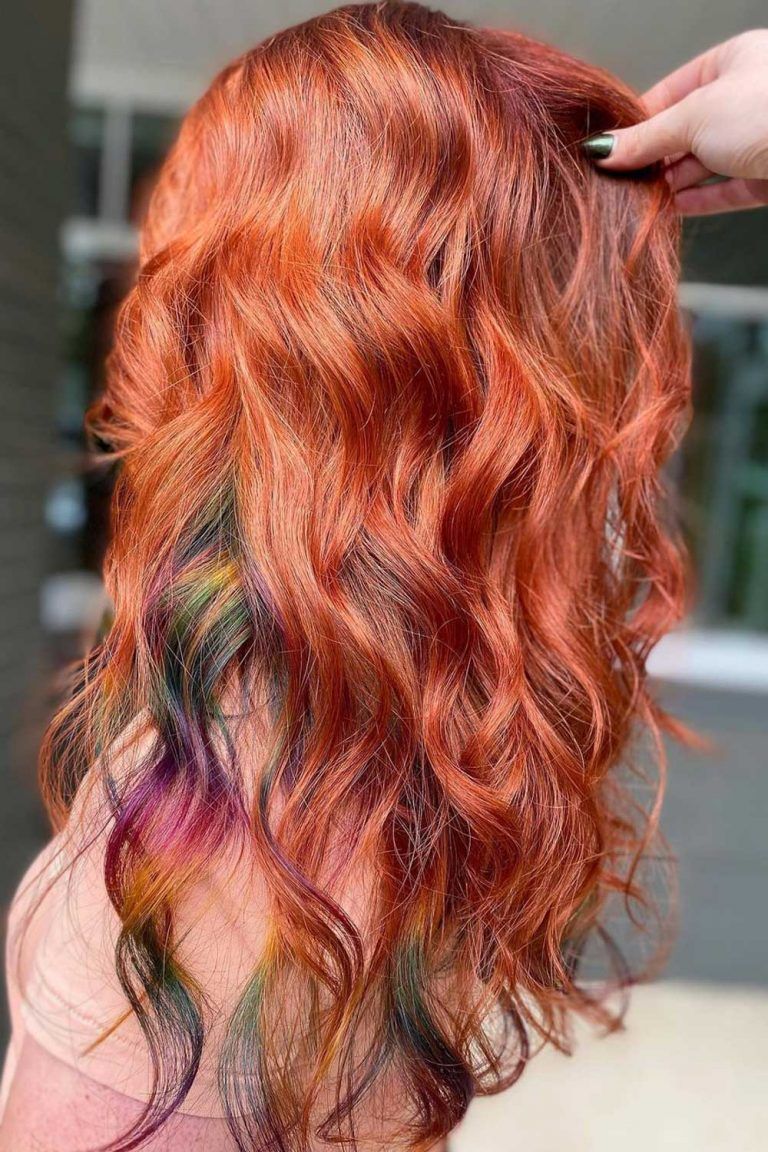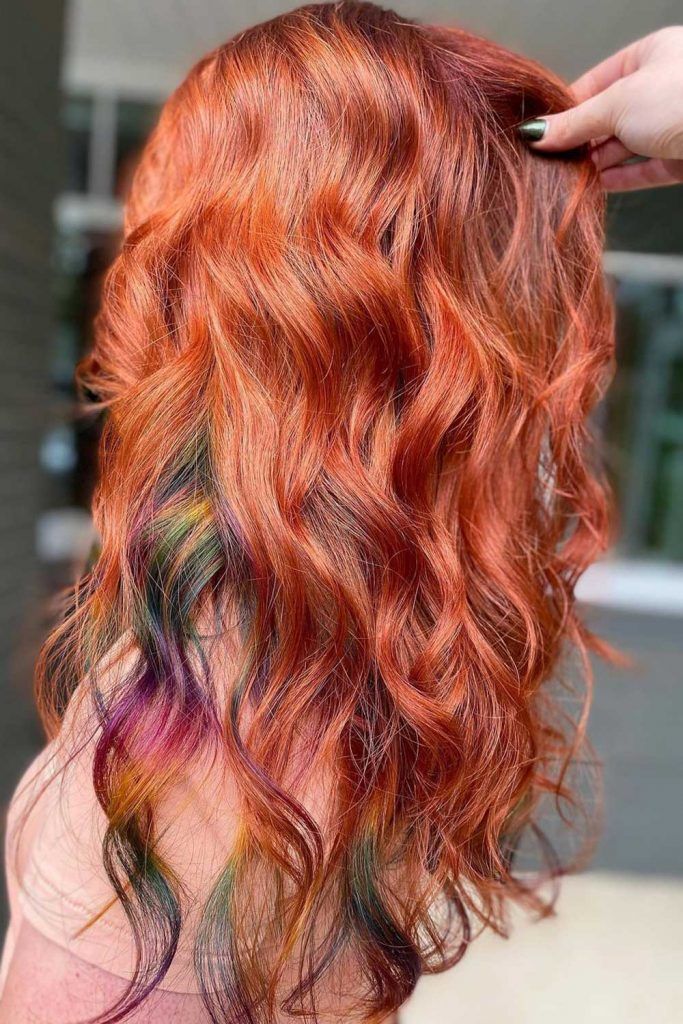 Credit photo: instagram.com/alyssawiener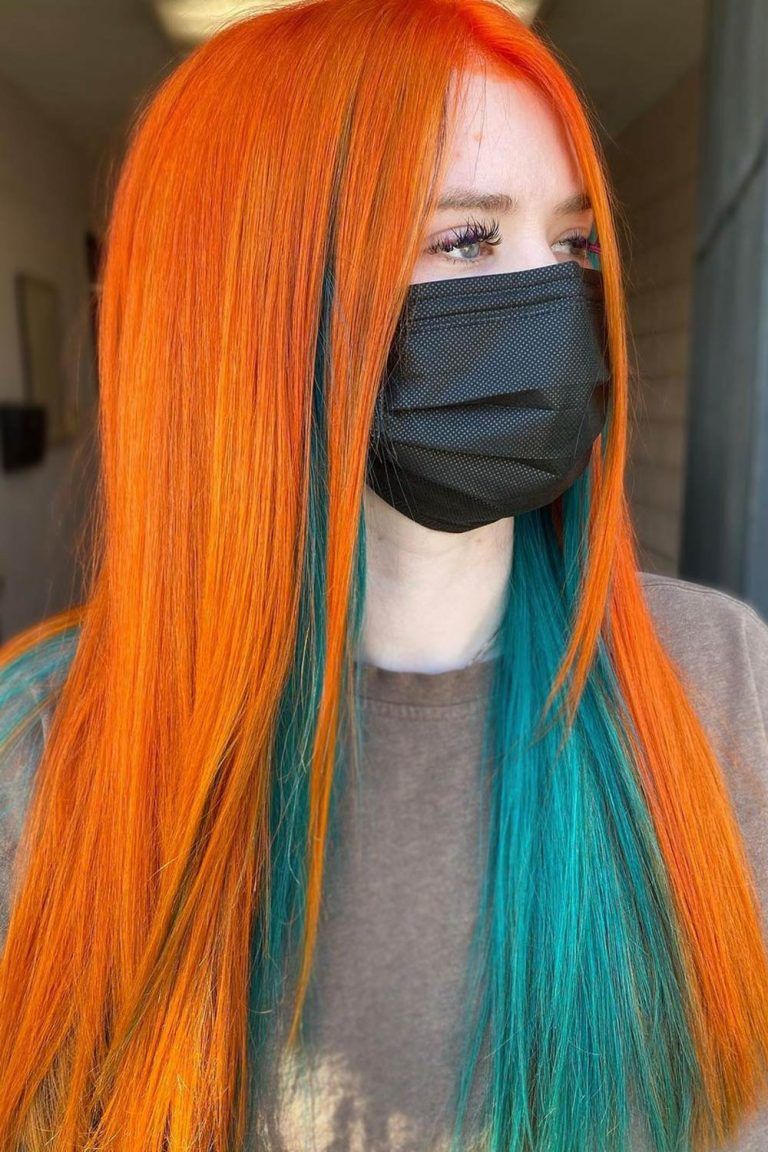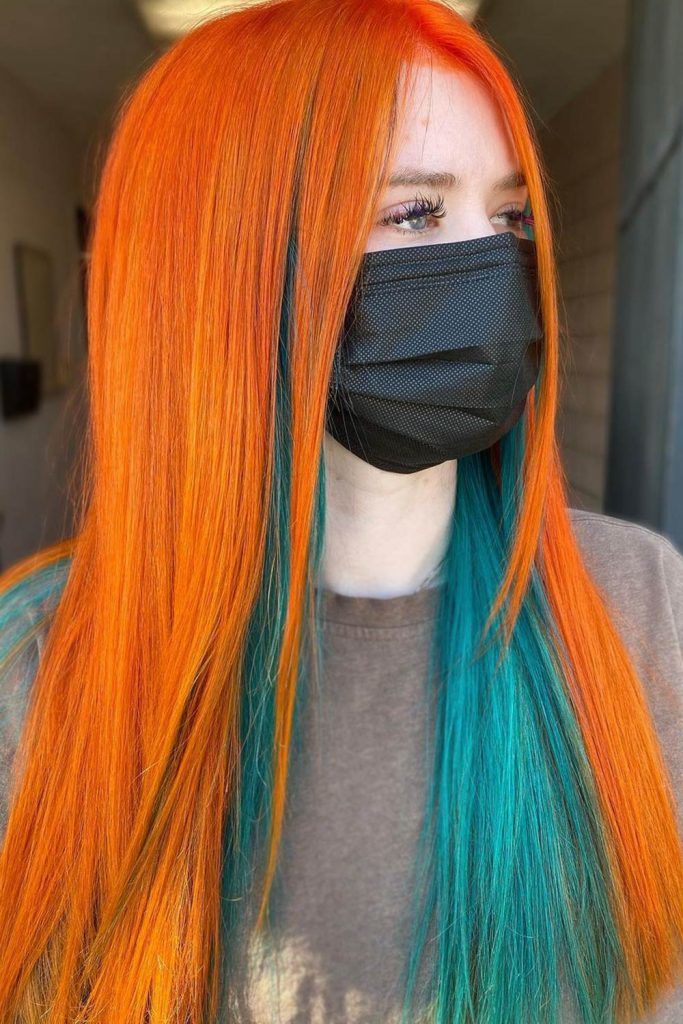 Credit photo: instagram.com/hairbyclairperez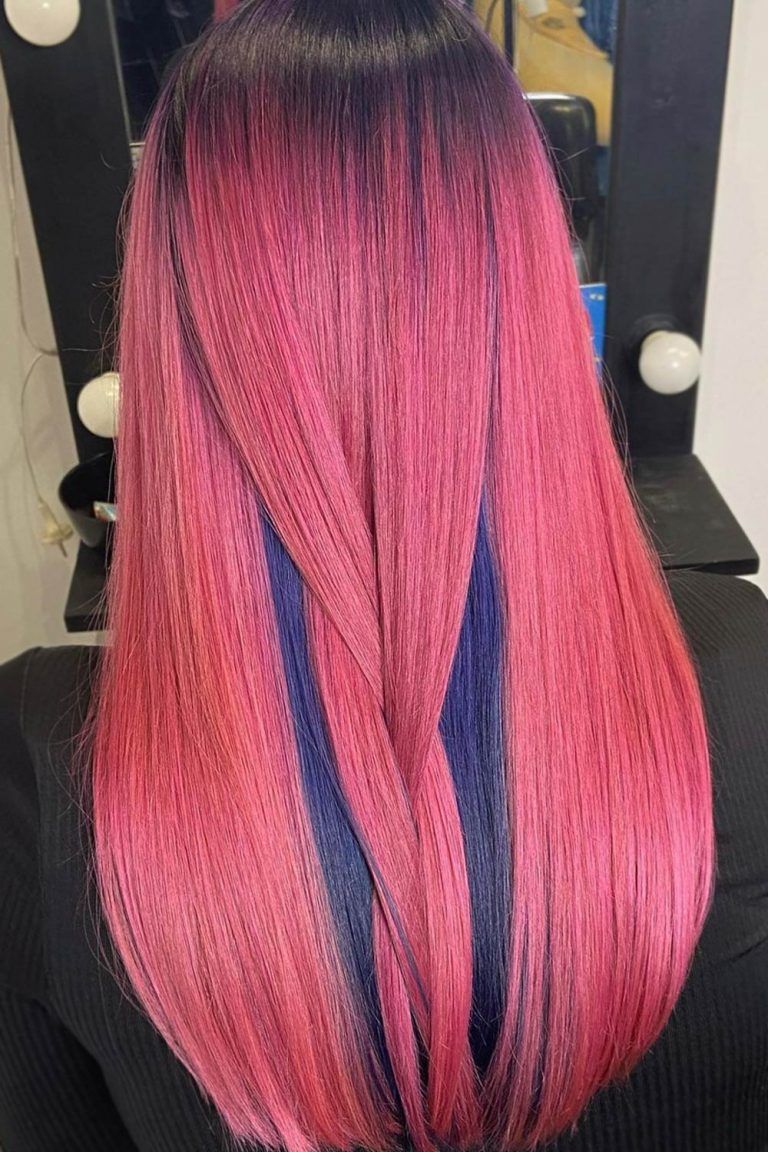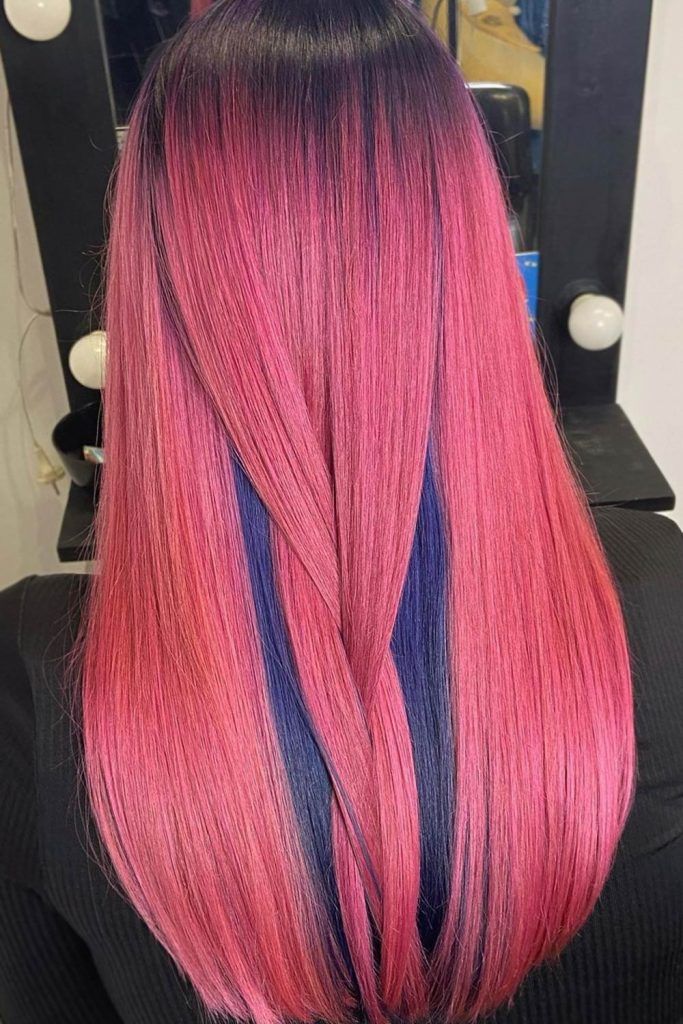 Credit photo: instagram.com/raznoglazaya_hair
Natural Locks with an Underdye
Undercolors look gorgeous on natural tresses as well. There are no limits to keep in mind in this case. If you are willing to add some gentle lilacs to your look – go for it. The same concern parrot neons all mixed in a single style. Either outcome looks absolutely stunning!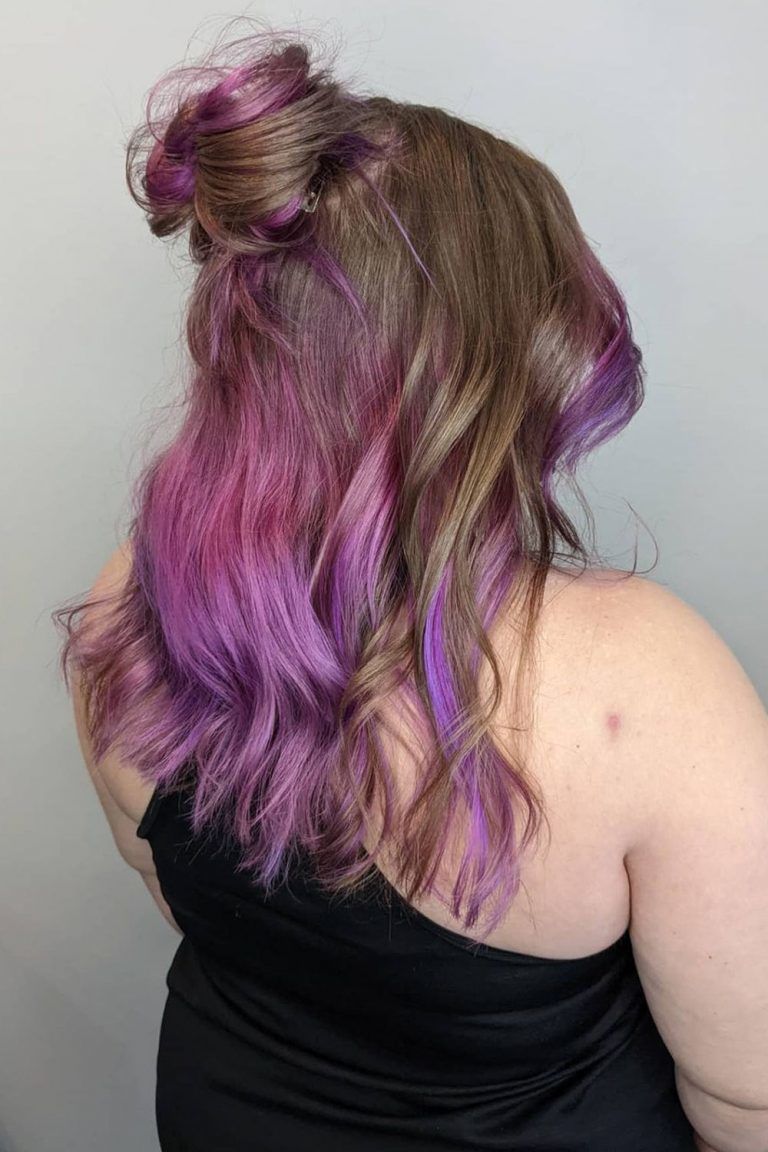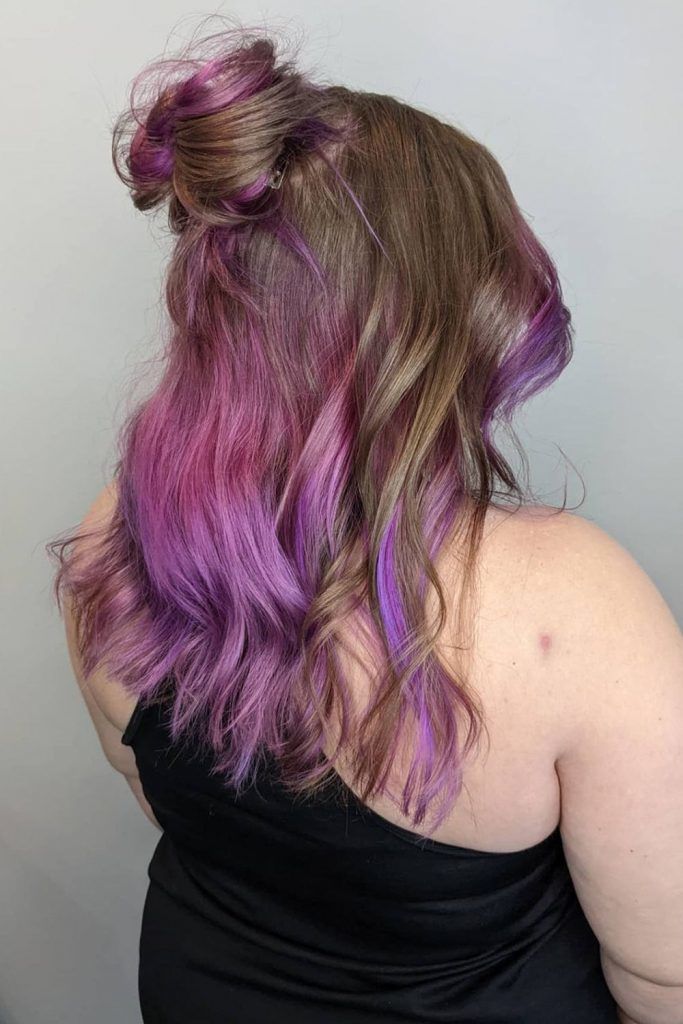 Credit photo: instagram.com/bluemangohair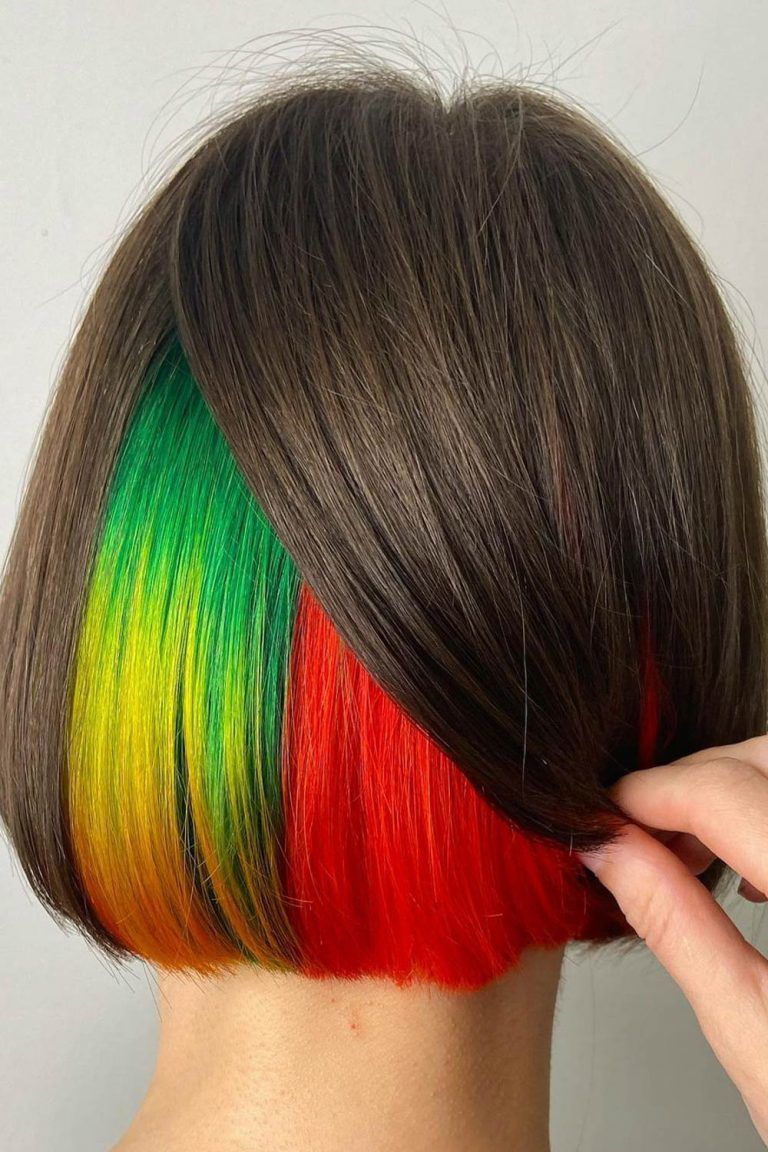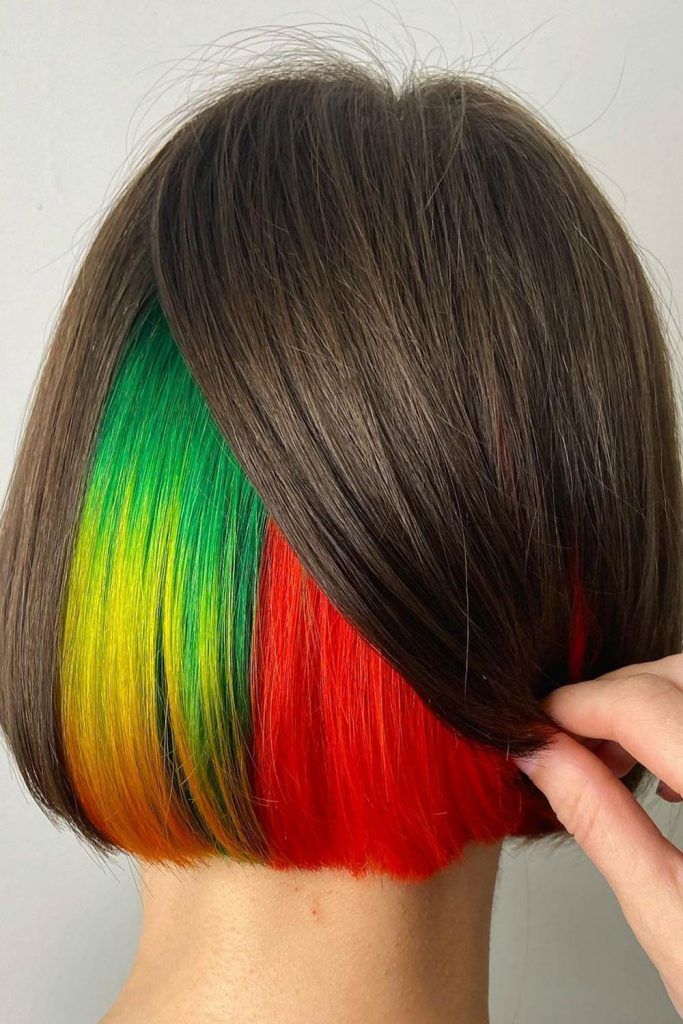 Credit photo: instagram.com/raznoglazaya_hair
Asphalt-Hued Bases with Underdye
When you choose to implement a graphite-grey shade into your locks, you can already expect the look to be stylish and eye-catching. However, you can take the outcome to a whole new level of cool with as much as an underdye curly hair!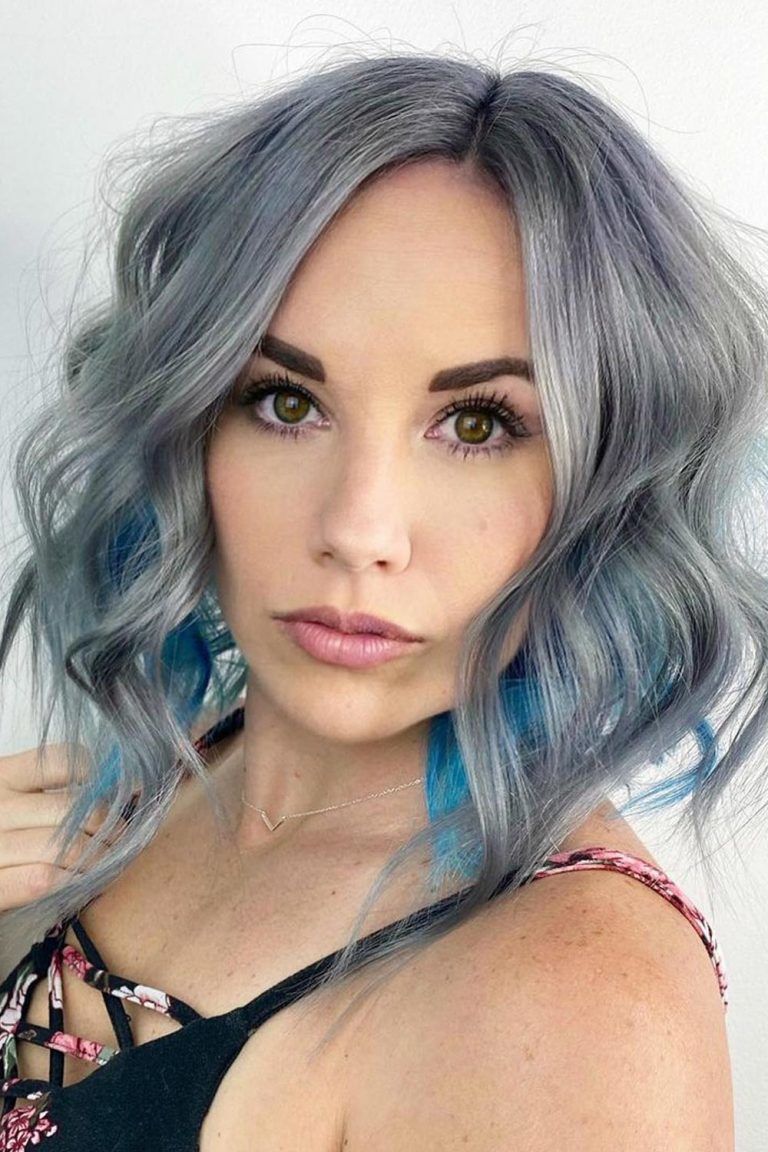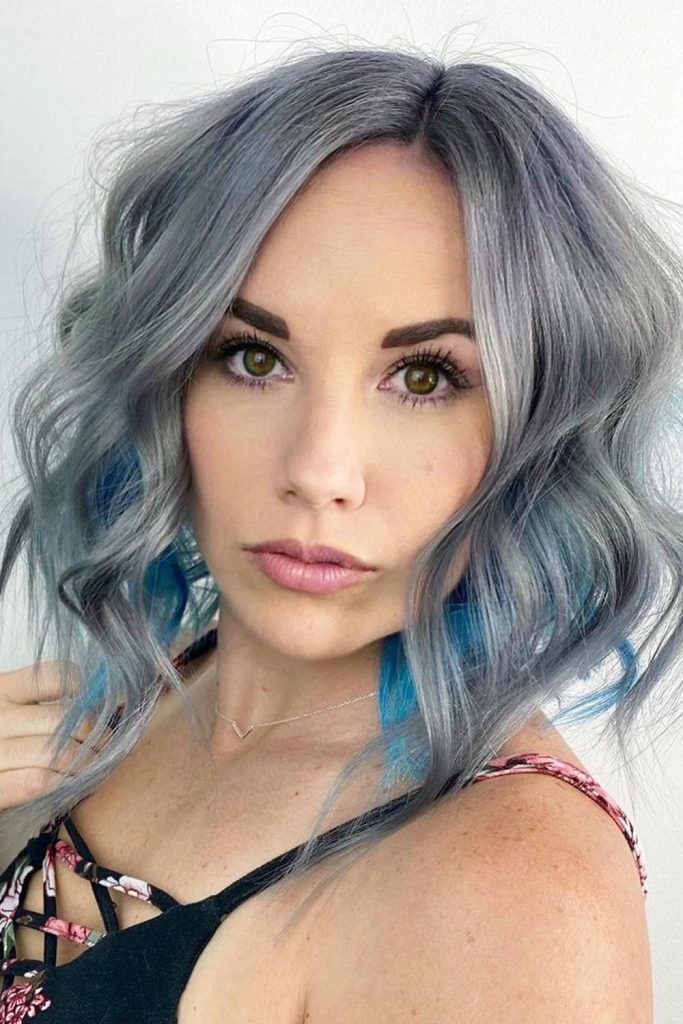 Credit photo: instagram.com/bleachedandblown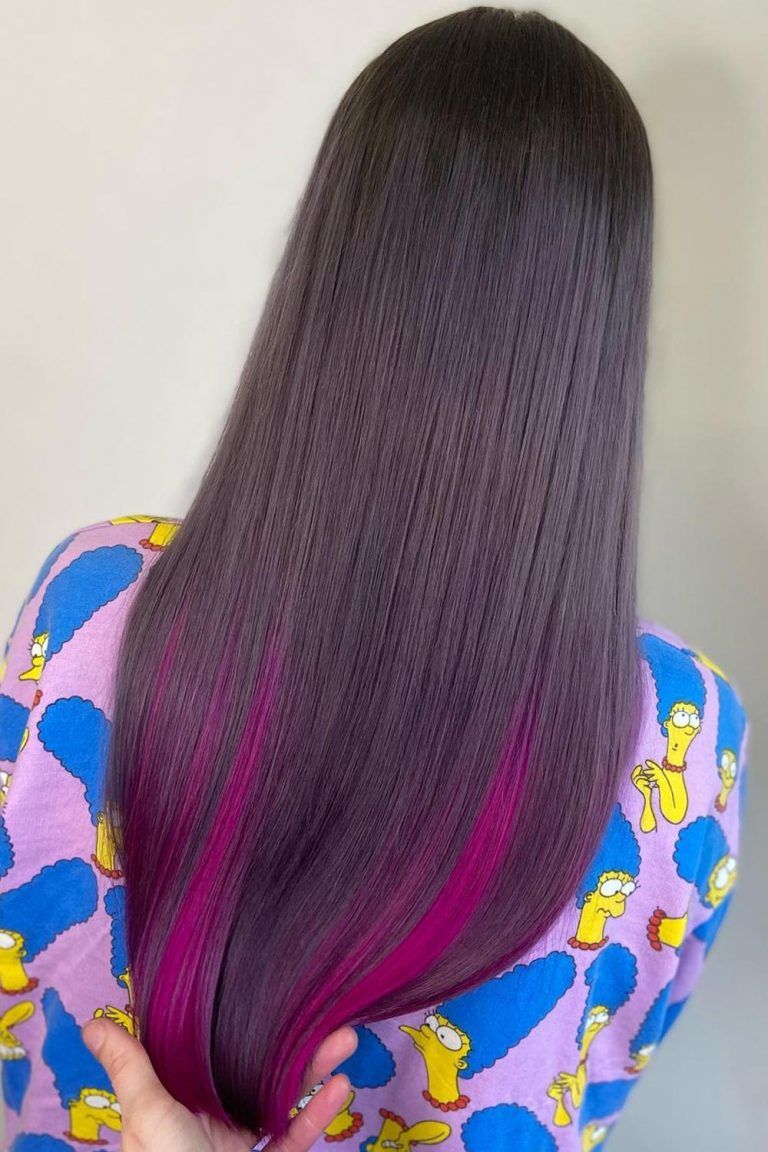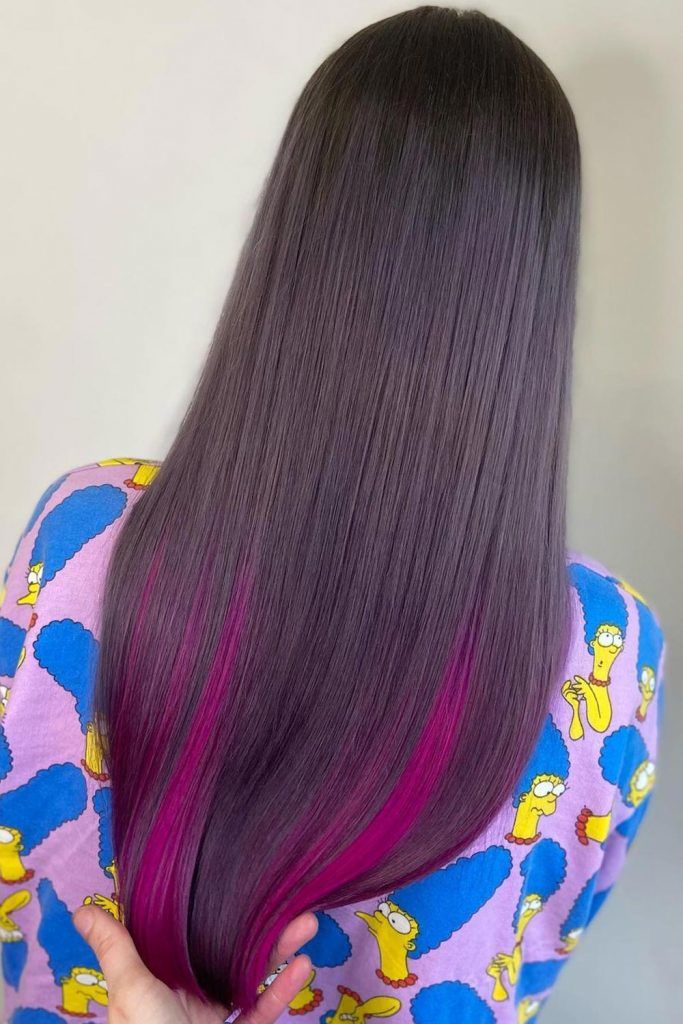 Credit photo: instagram.com/raznoglazaya_hair
FAQ
Are you utterly obsessed with how gorgeous underdye dark hair greens look in the picture? It's time to figure out the real-life truth on the underdye matter!
Can You Underdye Your Hair at Home?
The application technique isn't utterly complex, so that you can succeed with it at home. All it takes is to pick the quality products to be put to use.
Is It Better to Dye Your Hair Wet or Dry?
Wet hair cuticles are already filled with water thus, the dye will have decreased chance to get into it. Professional stylists recommend to dye your hair dry to achieve the best result.
Underdye hair is a new trend that conquers the beauty world at the speed of light. The better you are familiar with the venues you can pursue, the trendier your hairstyle will be!
REFERENCES:
Underdye Hair Trend. https://thedailyhairstyles.com/