Half and half hair trend is a huge breakthrough that has literally changed the picture of coloring techniques these days. As you know, ombre used to be the best option associated with bright changes, and the idea of split hair color has successfully outshined the good old contrastive look. We've searched the web for the most breathtaking and enchanting split hair colors to take you to the whole new age of color experiments. Before you see the new overwhelming trend, remember: don't choose; take it all!
The Half And Half Hair Trend
In fact, everything you need to know about half and half colored hair lies in its name. It's a simple-to achieve contrastive technique, where you dye half your hair one shade, and half another. The greatest advantage of this brand new idea is that you can express your bright personality and intensify the beauty of contrast, mixing all the shades possible, which makes it a very popular technique to pull off a
scene hair look
. At the same time, it's not always bold: you can play around with subtle pastels for more of a natural look.
Source: hairgod_zito via Instagram
Unicorn Half And Half Hair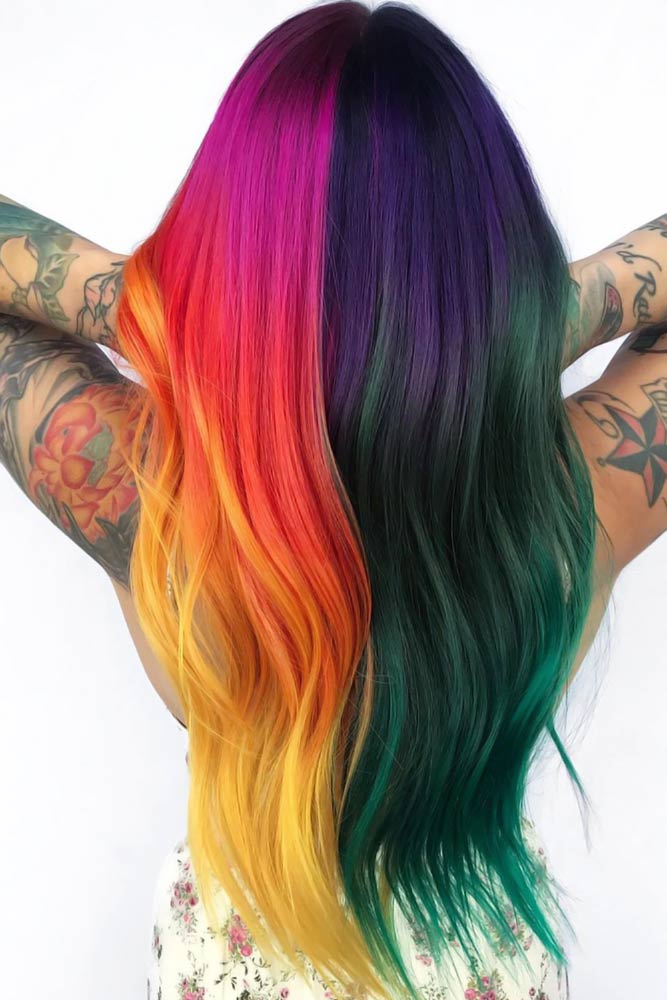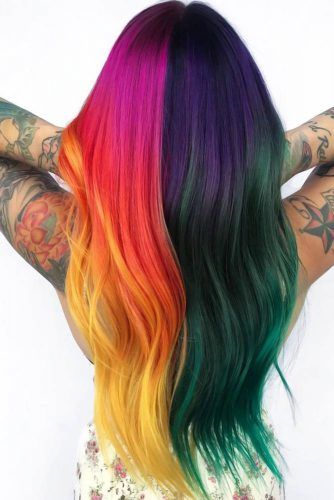 The split hair can give birth to the deepest color dreams and desires. So how about you to prove people that unicorns exist? Mixing all your favorite profound and bright shades will do the trick with your new
unicorn hair
style.
Source: aurahairboutique via Instagram
Pastel Hues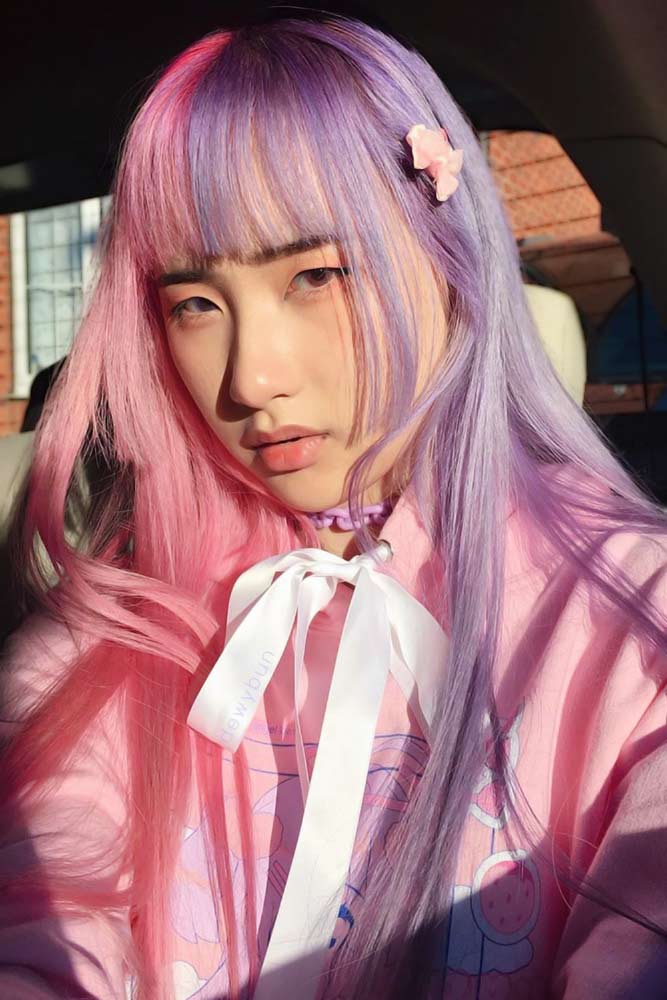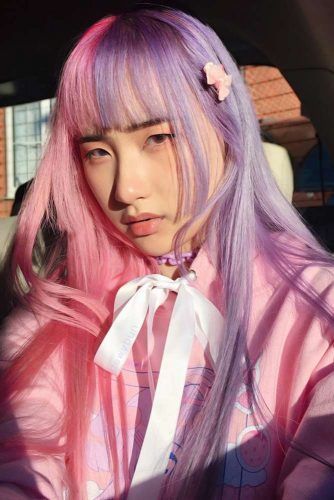 Want your cuteness to steal the show? A pastel half and half hair dye job with matching girly hues will be an awesome pick.
Source: dewybun via Instagram
Dark Purple With Fuchsia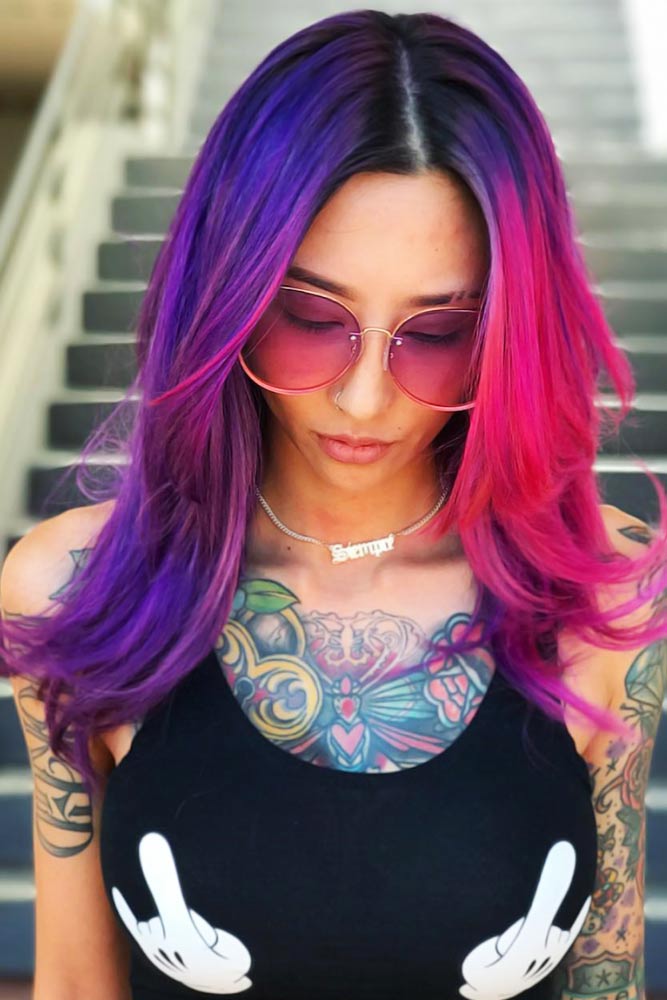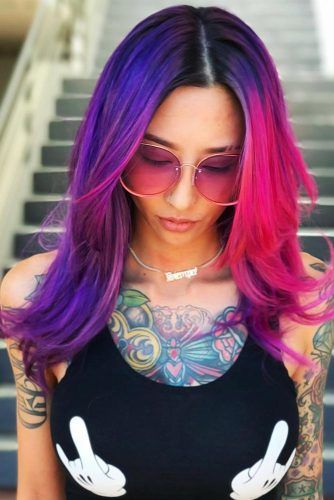 You can even go crazy with color graduations and achieve your half and half hair color through ombre: it will make the drastic combo transit smoothly.
Source: hairgod_zito via Instagram
Cotton Candy Pastels Half And Half Hair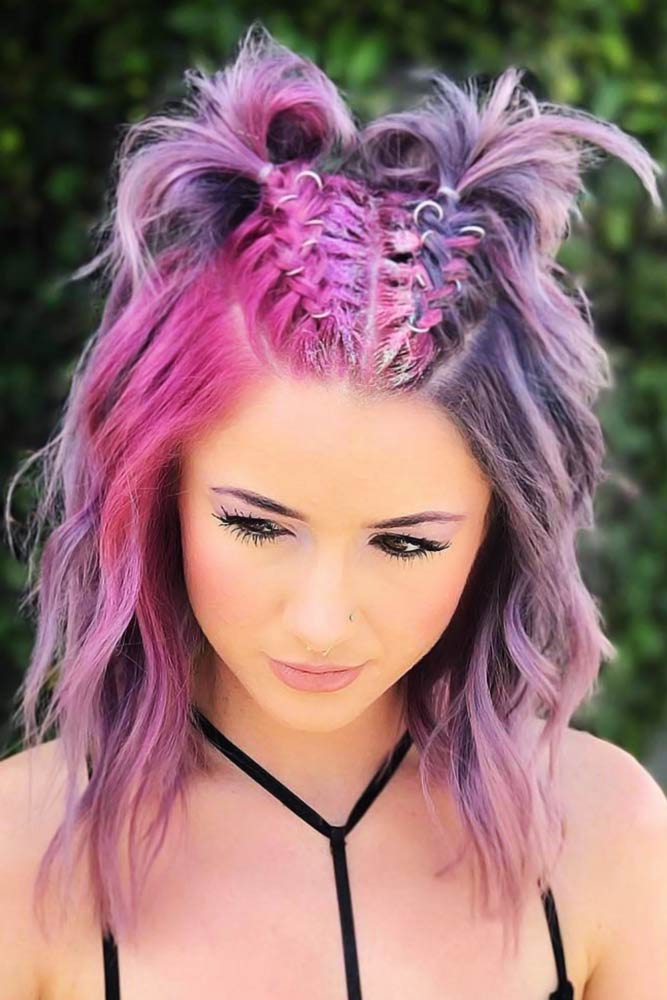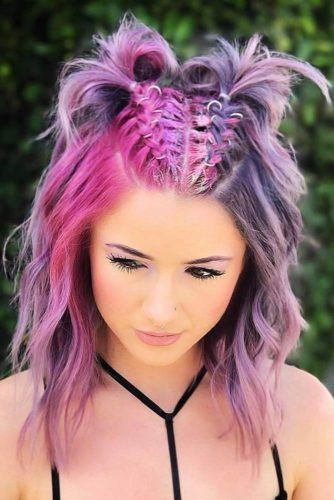 Instead of jumping from one extreme to another, you can take a plunge into both of them! Let one side be bright and the other be pastel to show everyone your fantastic taste.
Source: hairgod_zito via Instagram
Pink & Blue Tones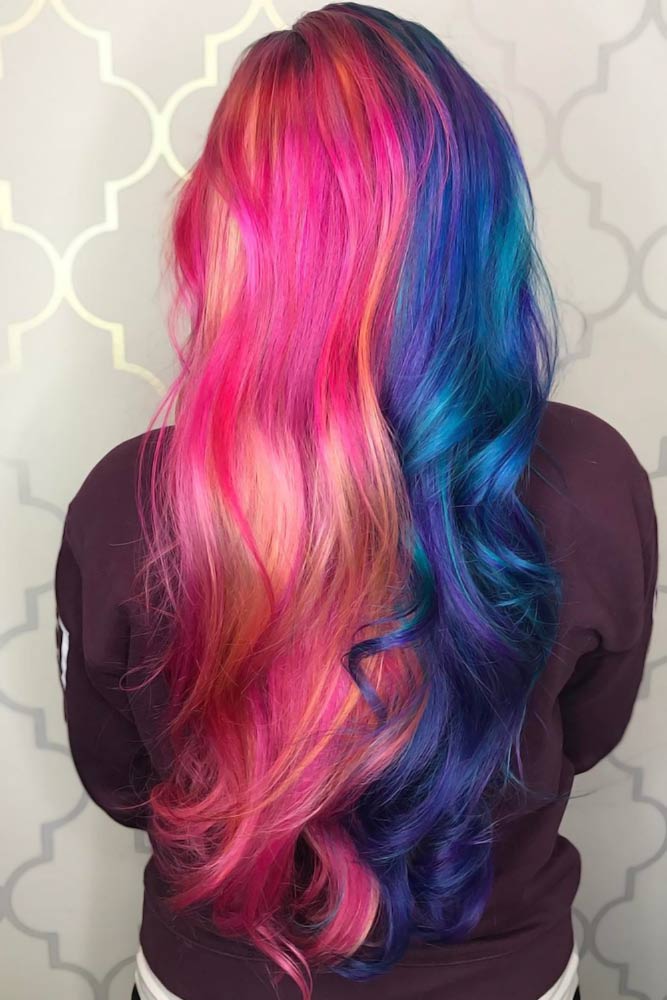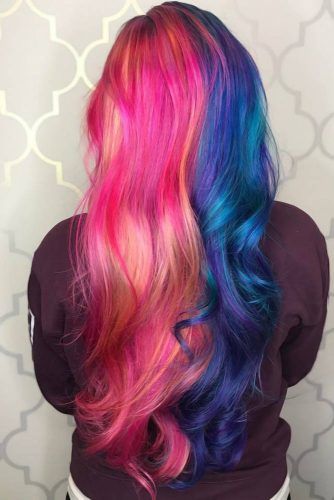 Pink is for your fiery soul, and blue is for its depth. Isn't that a perfect way to tell people who you really are?
Source: hair_princess_steph via Instagram
Blue And Sorbet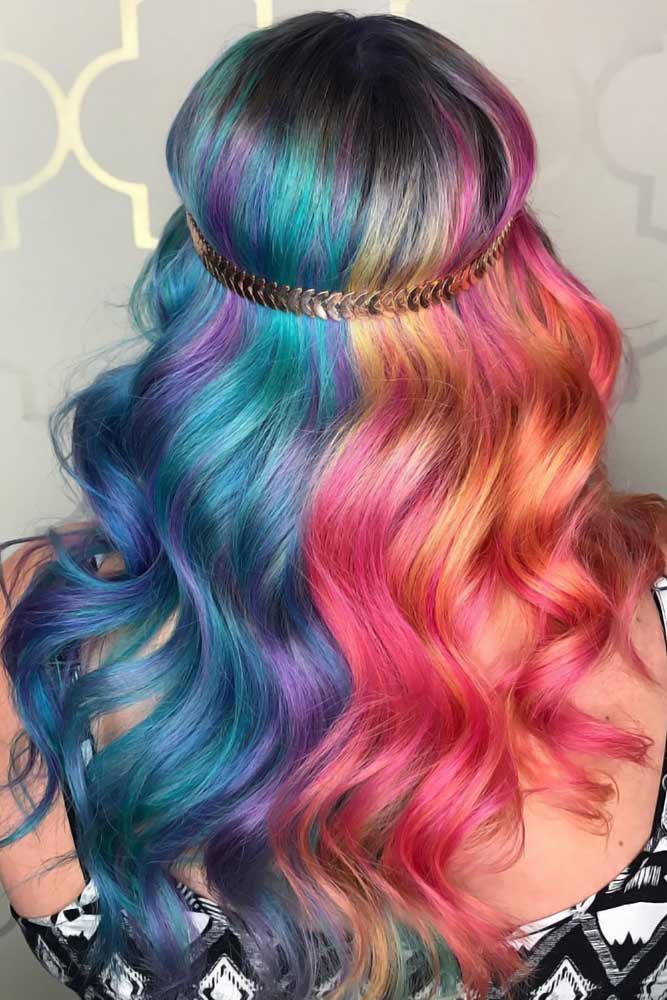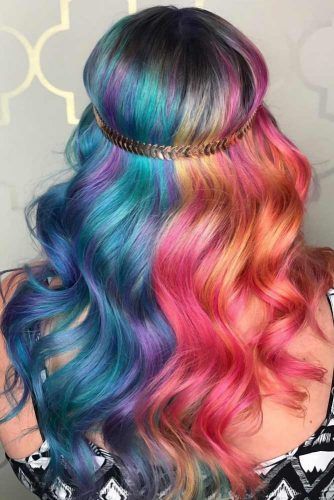 Shadow root, pastel blend, and the ethereal rainbow of the most enviable hues. If it's not a dream come true, what is, then?
Source: hair_princess_steph via Instagram
Prismatic Rainbow Half And Half Hair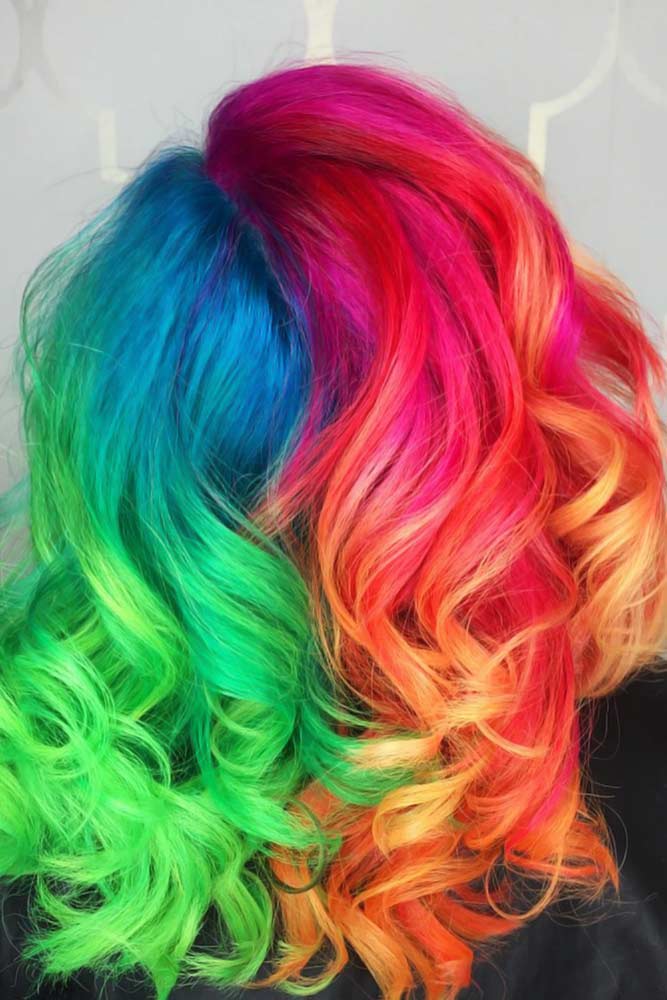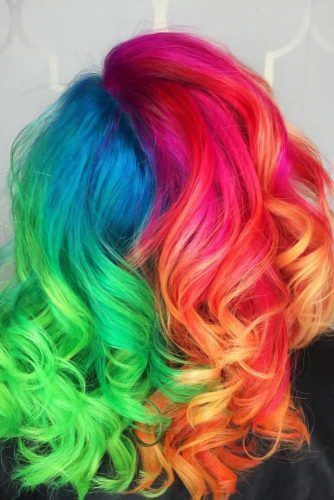 There are three things people can watch forever: fire burning, water falling, a girl sporting a prismatic color palette on her hair. Why don't you become such a girl?
Source: hair_princess_steph via Instagram
Pink Shades With Teal & Yellow
If you don't want your bright colors to counteract, consider mixing their pastel versions. Just look how organically these
teal
, yellow, and pink vibes melt together.
Source: amethystylist via Instagram
Rainbow Reflections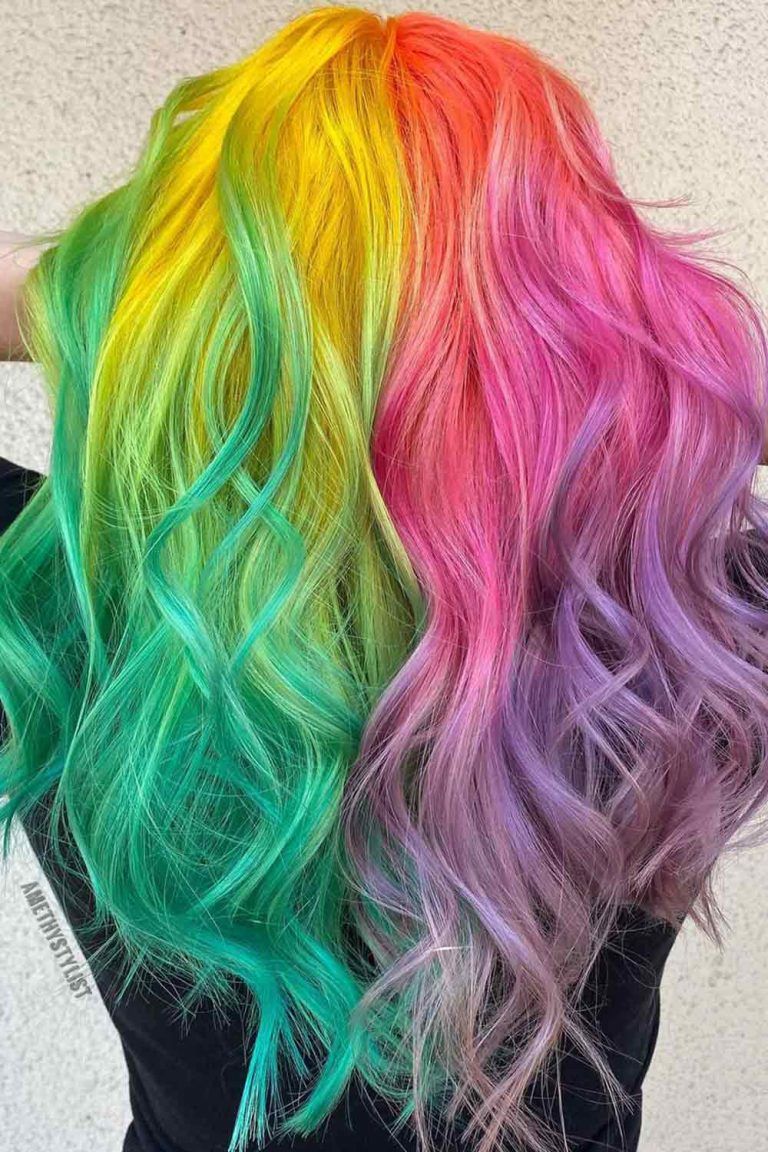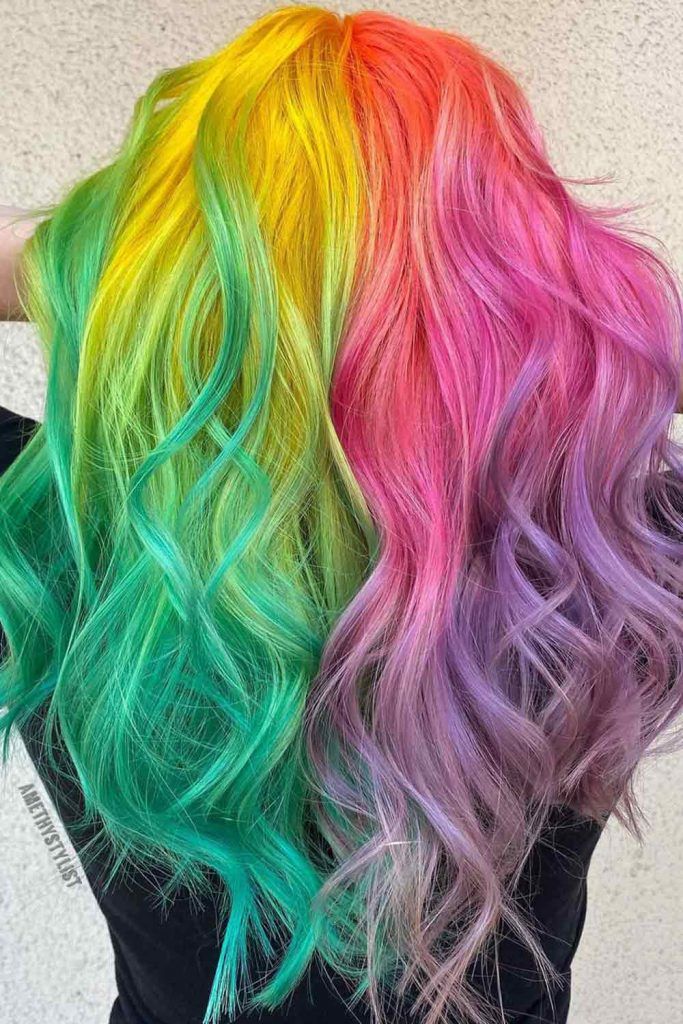 Now, you don't need to wait for the rain to come to see the rainbow. Just let your imagination dye one half of your hair, and leave the other to your creativity!
Source: amethystylist via Instagram
Colorful High Contrast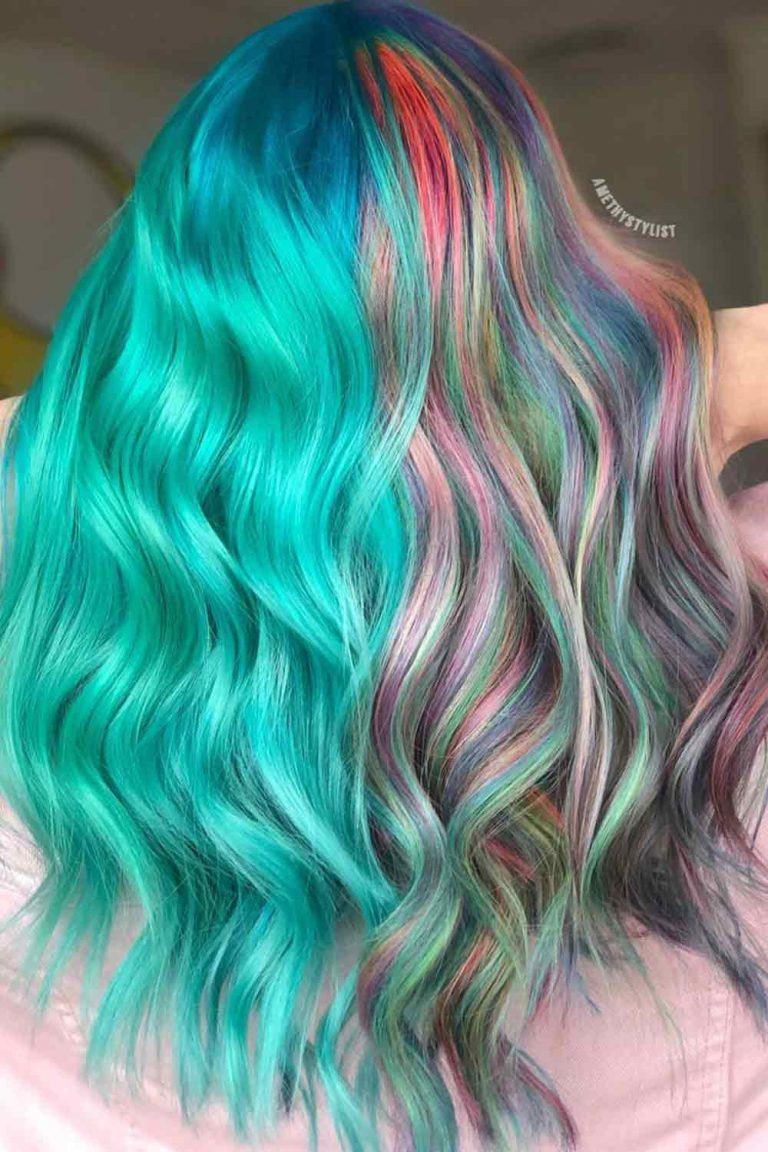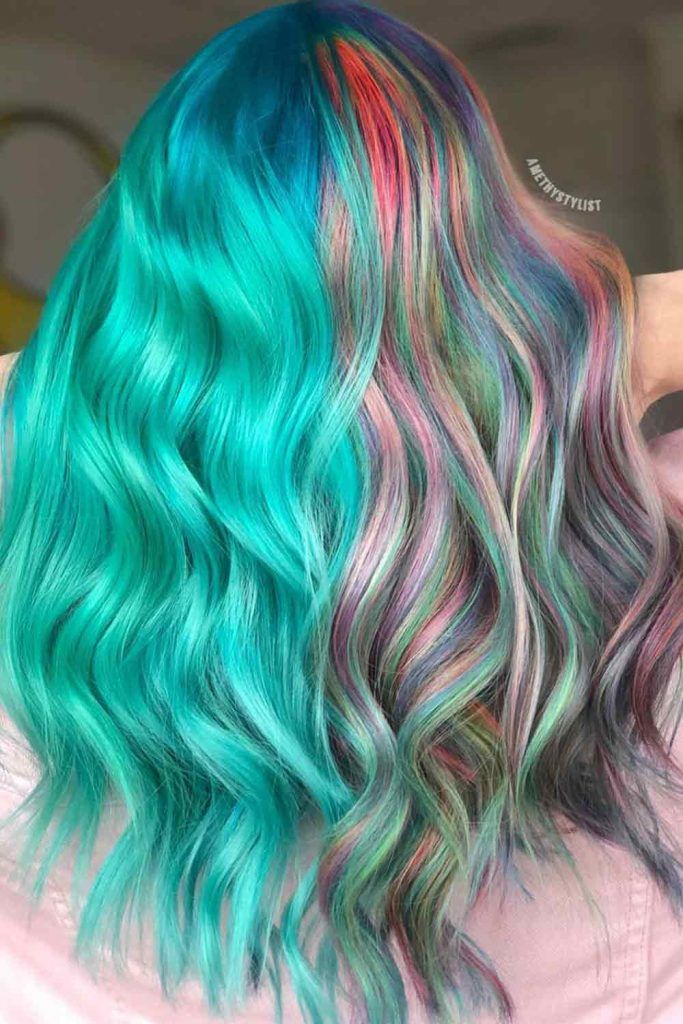 This color play seems to give a new definition of pure contrast. The world is not divided into black or white, and your vivid personality knows how to showcase it.
Source: amethystylist via Instagram
Neon Coral & Green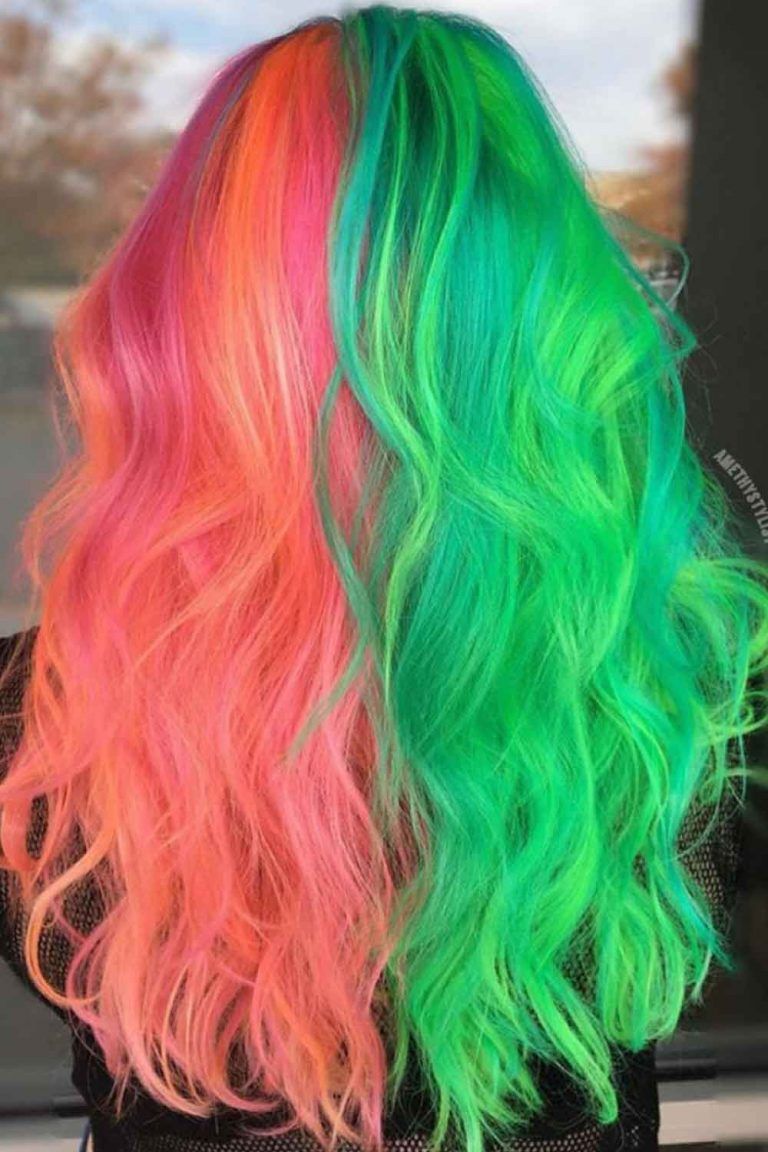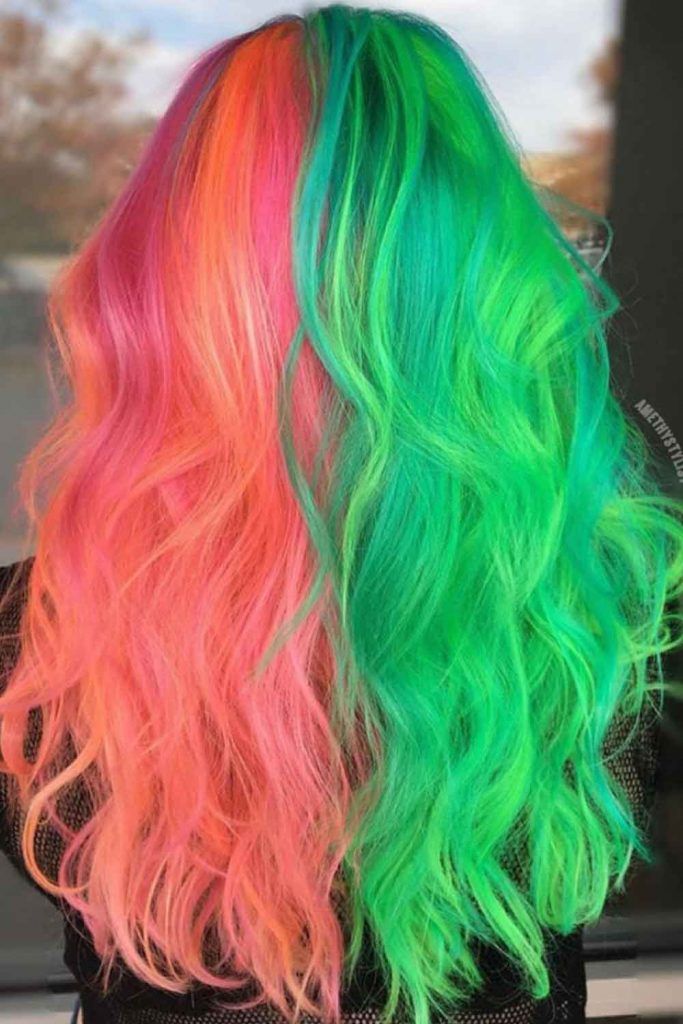 There's one thing you should be prepared for before going for neon contrasts: millions of compliments and envious eyes wherever you will be.
Source: amethystylist via Instagram
Kaleidoscope Pinwheel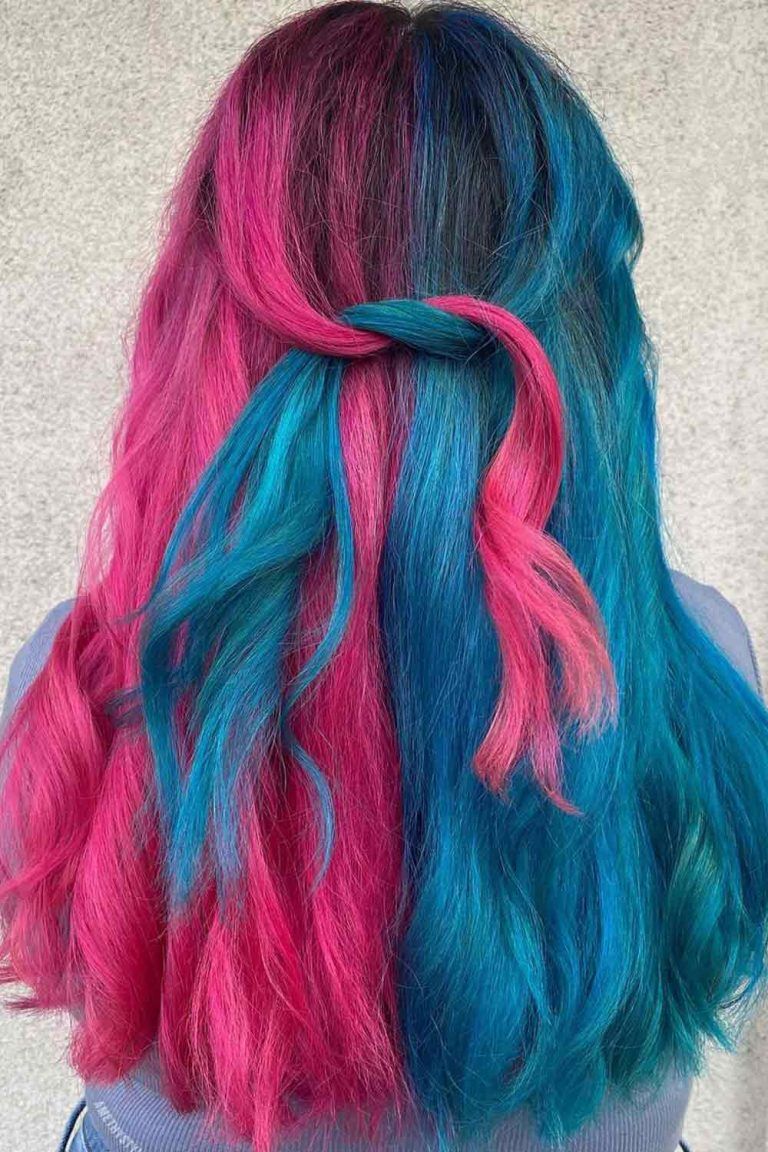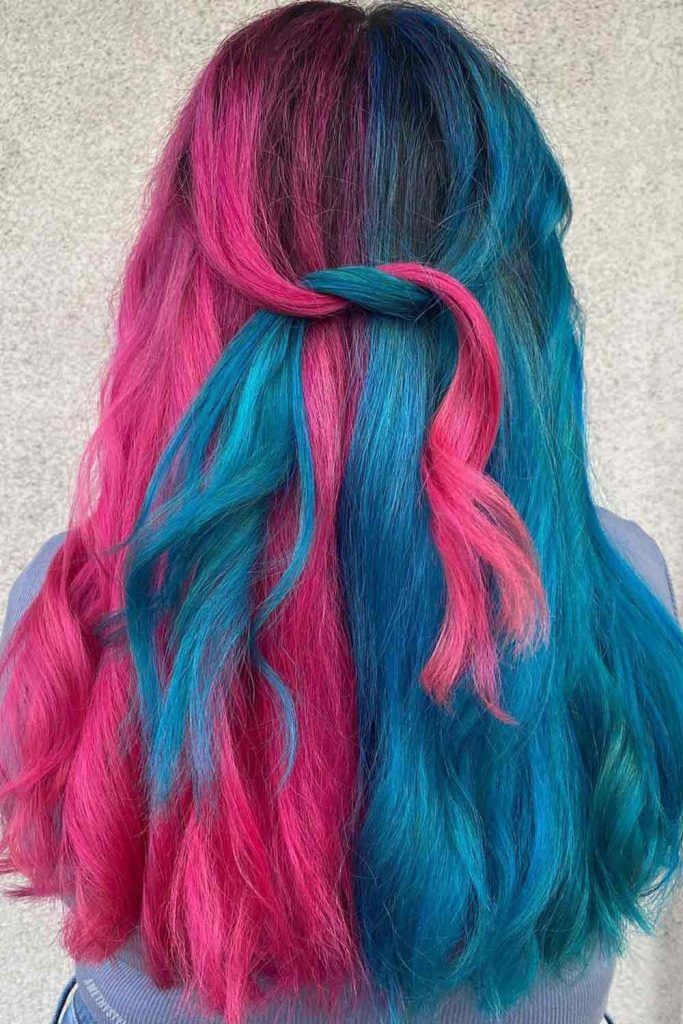 If you want your split hair to be as dimensional as it is vivid, mix as many colors as possible for each side. A tip: smooth highlights will give more life to your shades.
Source: amethystylist via Instagram
Ink Blue With Pink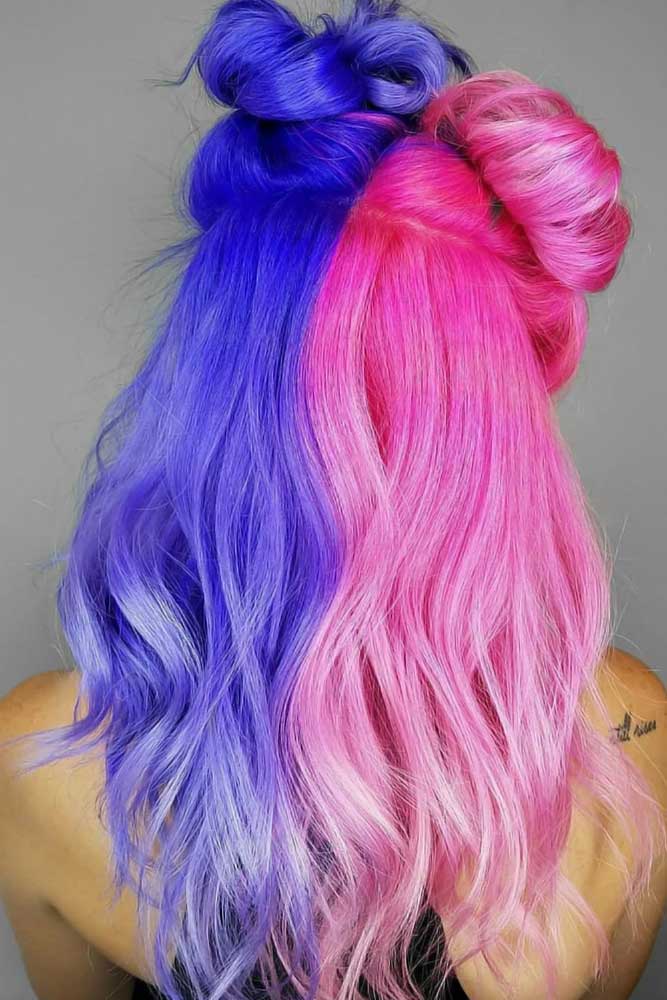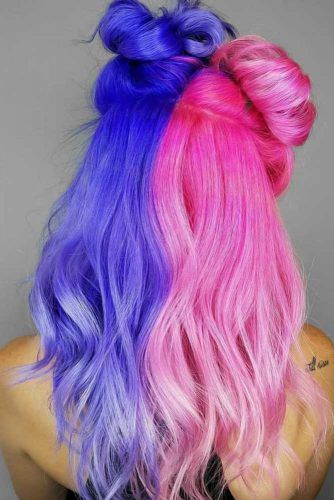 Contrastive, yet so matching! Two different moods can create a total harmony, and this idea is living proof.
Source: taylorrae_hair via Instagram
Light Green And Shy Blonde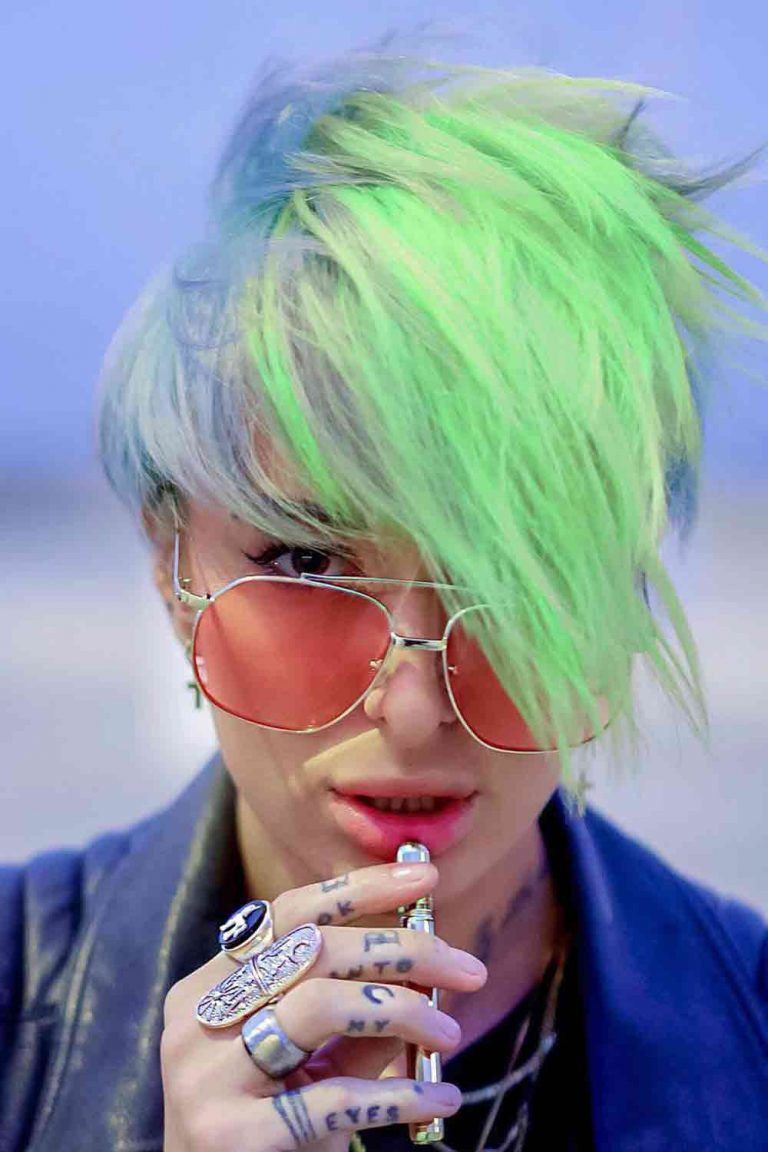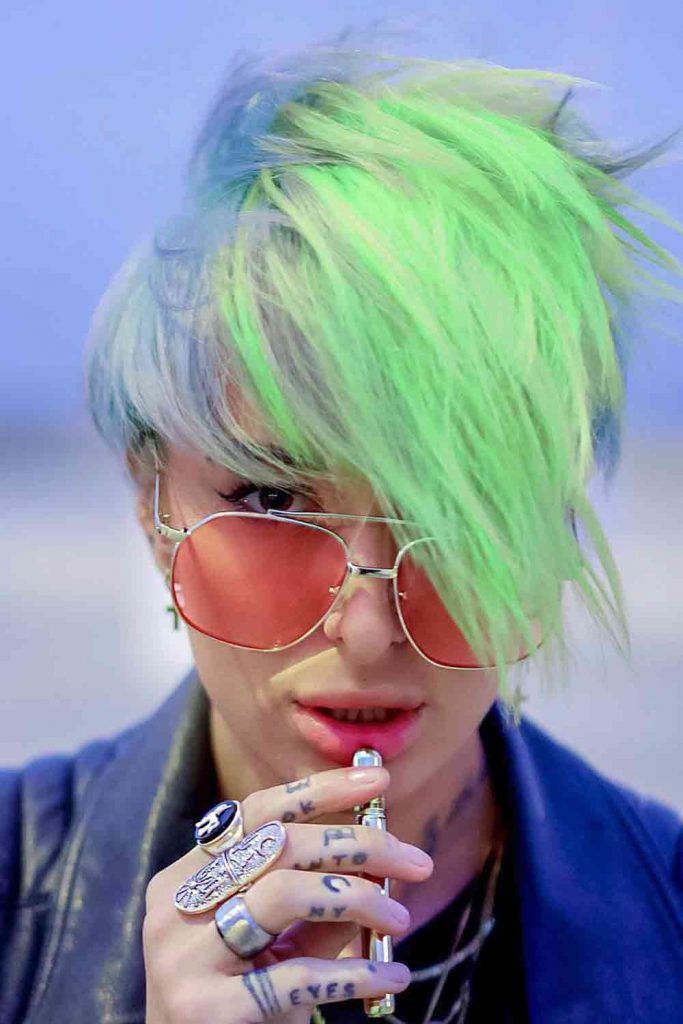 The grass is always greener on the other side, remember?
Source: hairgod_zito via Instagram
Tumblr Aesthetics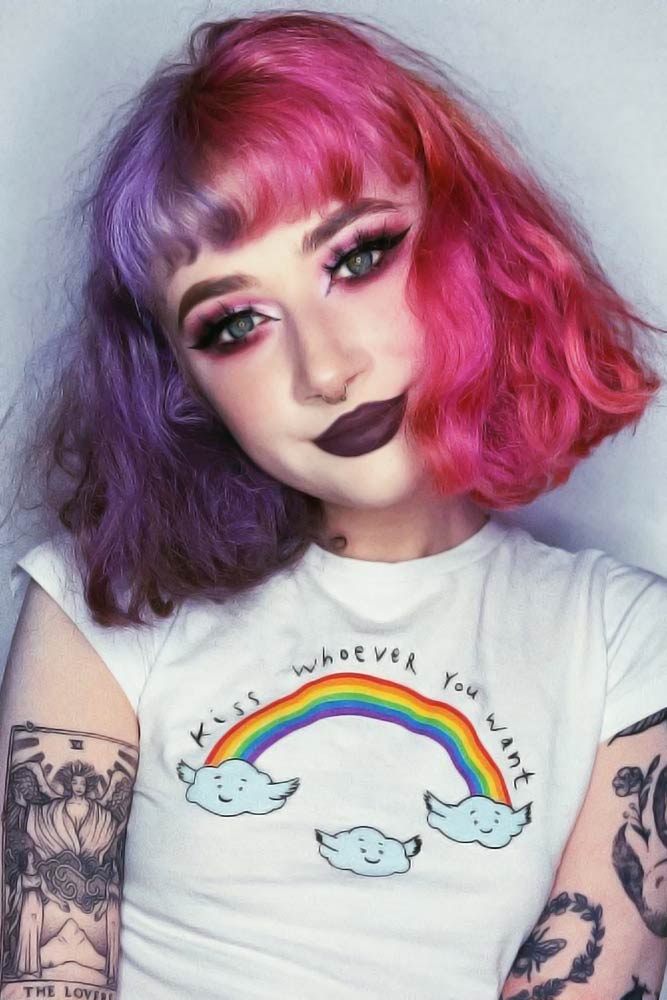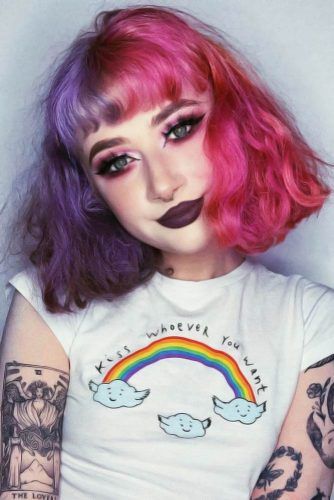 More and more girls post their half and half masterpieces on Tumblr. And this idea is an epitome of the trendiest variations you could ever see!
Source: ffigs via Instagram
Blonde Meets Pink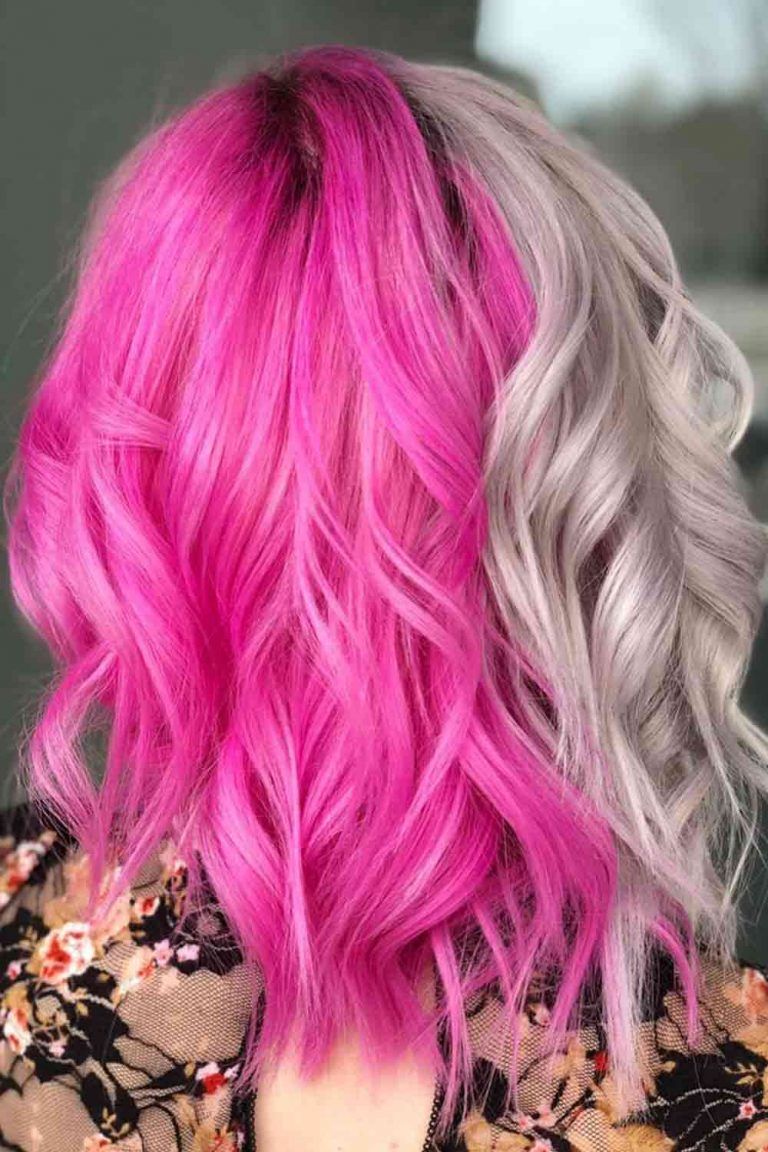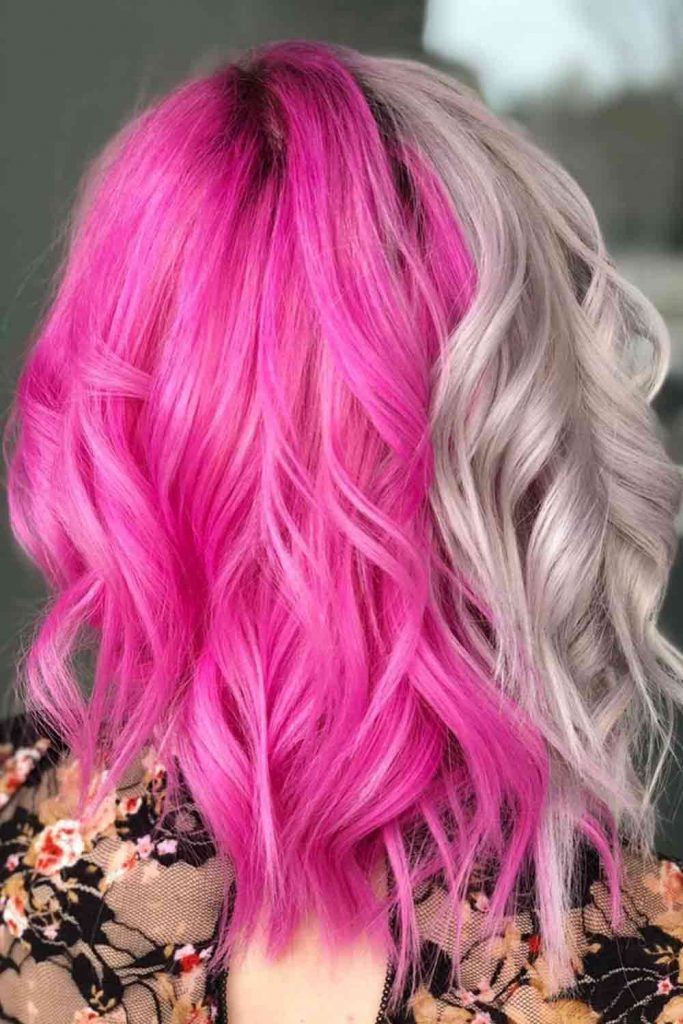 Fair skin tone, silvery
blonde hair
, and a burst of lively pink adding character to the noble ensemble: too good to be true.
Source: xostylistxo via Instagram
Black & Blonde Half And Half Hair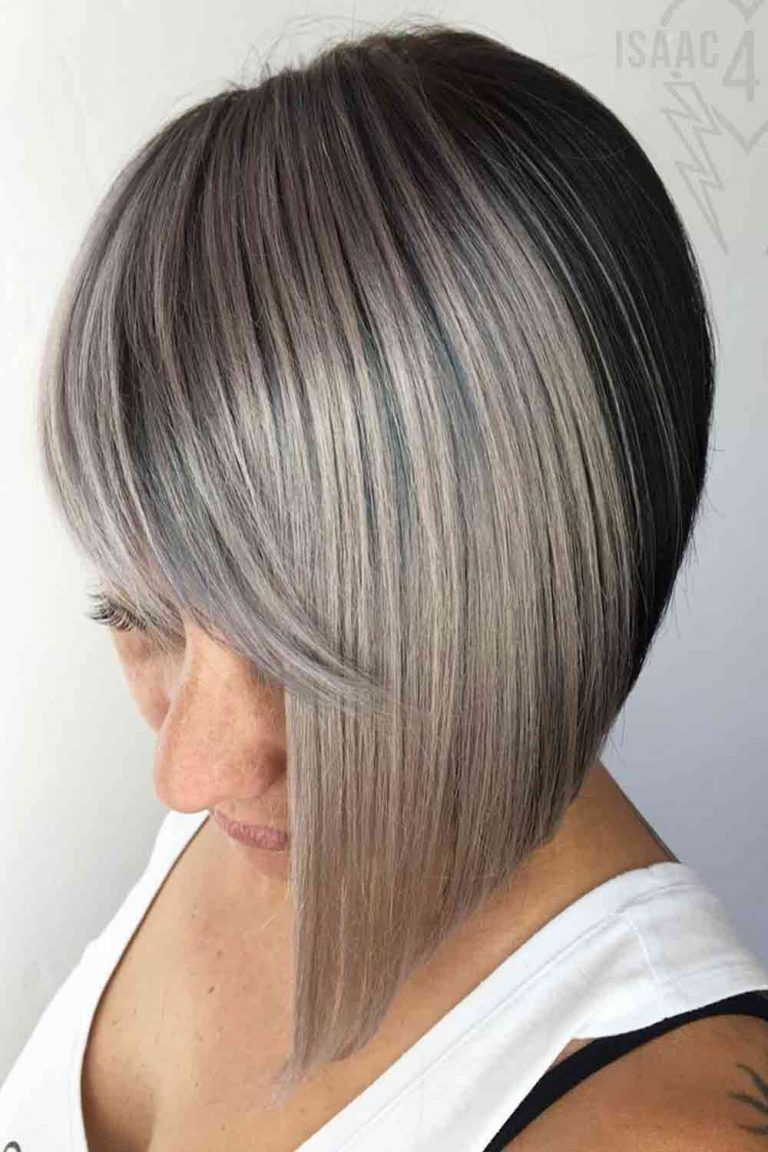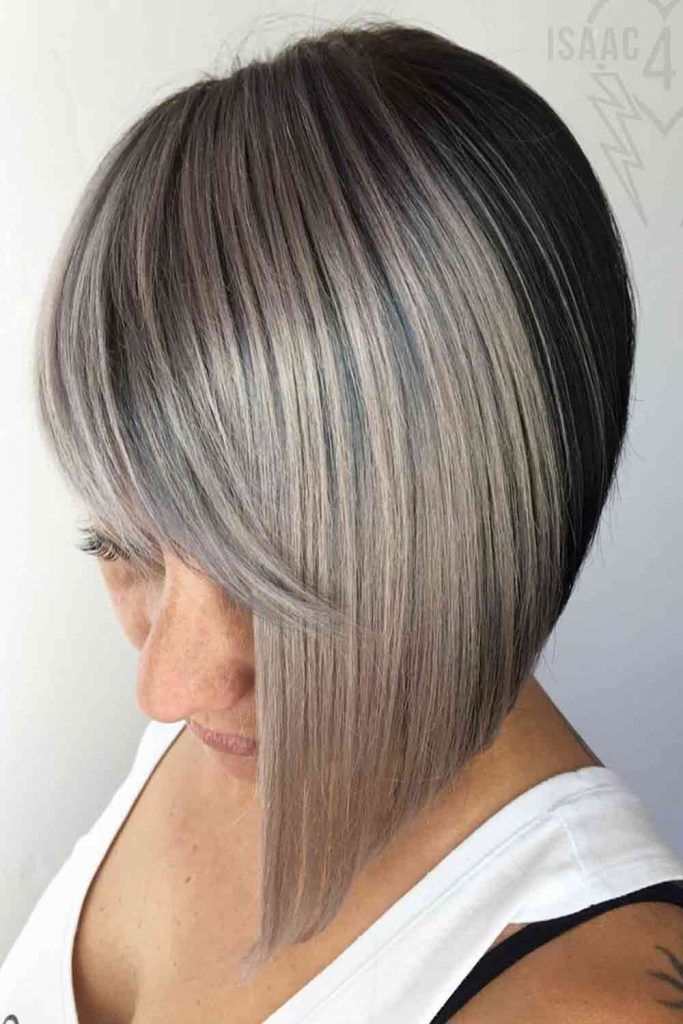 Although Cruella De Vil was a villain, she should be given a credit for her amazing fashion sense! This muted
black and blonde combo
is just to die for.
Source: hairgod_zito via Instagram
No wonder why the split hair trend is taking over the whole world: it can make all women's hair dreams come true. Believe it or not, the ideas you've seen today are only the slightest part of what you can create with this technique! So, how about you to set your creativity free for head-turning hair looks?
FAQ: Half And Half Hair
What does it mean to dye half your hair?
When you separate your hair in half and dye each half an other color, you have half and half hair, otherwise called split dye. This can be anything from soft, natural hues to bright, clashing hues. It's the ideal method to create a one-of-a-kind style that will have everyone wondering how you achieved it.
How do you wash half and half hair?
Rinse your hair with cold water, because cold water slightly closes the hair cuticle, less color escapes.
Apply balm to the hair. It will seal it and limit the quantity of color that runs off.
Select the darker color with care, as some colors may bleed more than others.
What is it called when you dye the underside of your hair?
Peek-a-boo hair is all the rage right now in the hair world. The bottom layer of the hair is dyed one color and the top layer is dyed a different color, or colored highlights may be used in a peek-a-boo manner.