White blonde hair is the dream of many women disregarding the age. And there is no wonder why, just one look at these stunning blonde beauties makes you crave for the same look yourself. Yet, there are things to consider before making such a drastic change. And we will try to assist you on that road to look like Daenerys Targaryen.
White Blonde Undertones and Shades
Knowing which undertone you fall under will contribute greatly in deciding what hair color suits your skin tone. As regards dyeing your hair white blonde, this step is very important! So once you've figured out whether you have a warm, cool or neutral undertone, choosing the right shade comes next. The spectrum of white-blonde shades ranges from icy and silvery tones to delicate beige-blondes. These hues can beautifully complement a range of skin tones, creating a striking contrast that brings out facial features. If you have a cool undertone, opt for shades that will cut down the brassiness. On the other hand, for wan undertones, choose shades that will add warmth to your appearance. For people with neutral tones, the option is vast as you can choose any shade of white blonde!
White Blonde for Different Complexions
White blonde hair can complement a variety of complexions, although certain shades will work best for some specific skin tones. The most important fact is choosing the right shade for your skin tone. For people with fair skin tones, finding the right blonde shade isn't difficult. On the other hand, those with dark and olive skin tones find it harder to pick the right blonde to go with their skin. However, if you want to pick a tone, consider the various shades of blonde. Pick your top favorites and consult a professional hairstylist on which one would suit your best. You should also consider your hair'shair's natural color as this can help decide on whether to keep your roots dark.
Maintaining White Blonde Hair Color
When it comes to this hair color, maintenance is very crucial! It requires dedication and regular toning to prevent any unwanted yellowing of the hair. Other essential tips to keep the hair looking vibrant include:
Use Purple Shampoo and Conditioner: Purple products help neutralize unwanted yellow or brassy tones in white blonde hair.
Avoid harsh products: it is preferable to use sulphate-free and gentle shampoos to prevent further color fading.
Regular toning: As mentioned earlier, you have to consider regular toning of the hair with a professional. This is so as to maintain the white-blonde shade.
Deep Conditioning: White blonde hair can be more porous and prone to damage. Incorporate deep conditioning treatments into your routine to keep the hair hydrated and strong.
Low-Shampoo Routine: Minimize shampooing a few times a week to prevent over-stripping the hair's natural oils and color.
Queen of Dragons Blonde Braids With Accessories
Credit photo: instagram.com/luxxloxx

i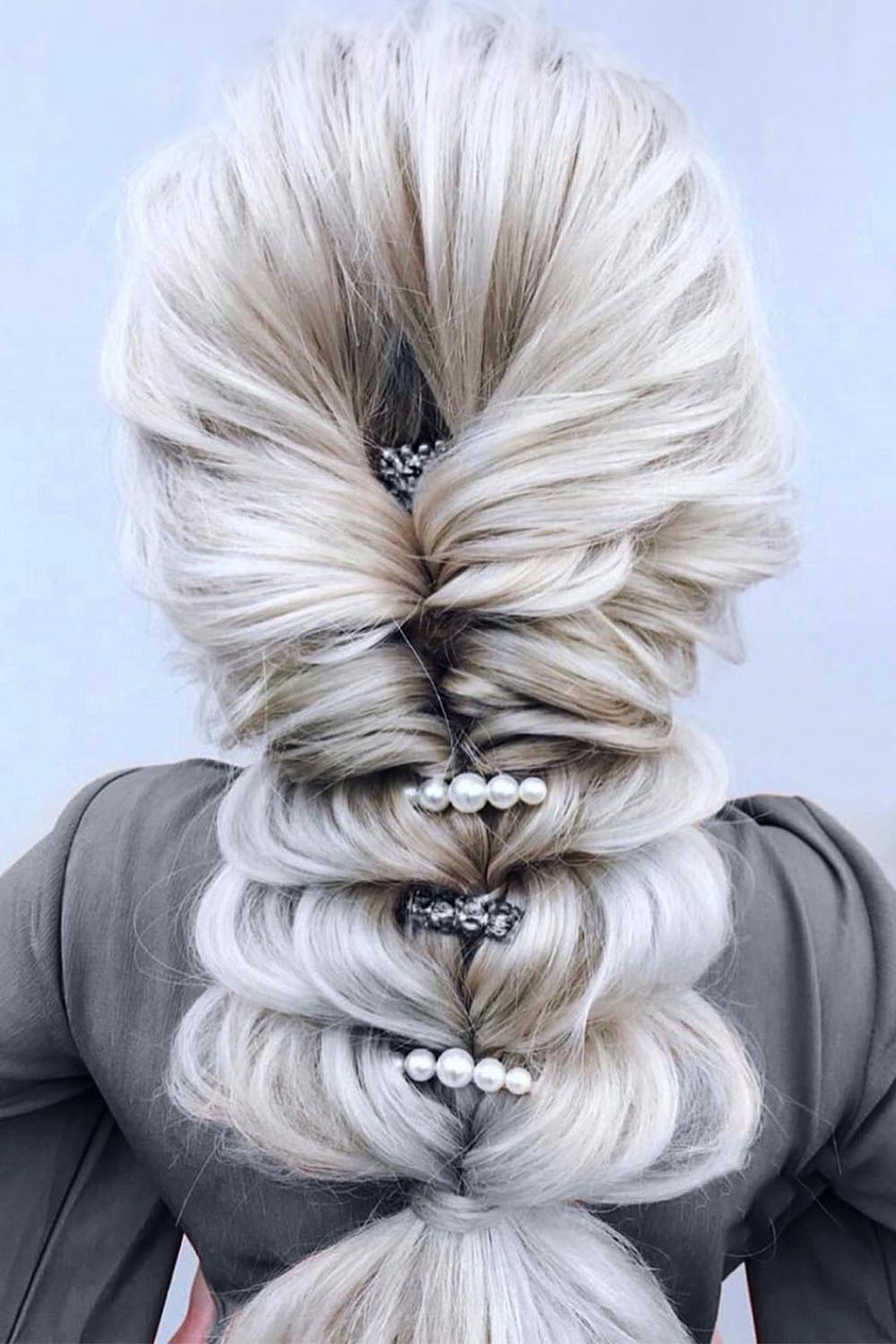 Credit photo: instagram.com/luxxloxx
i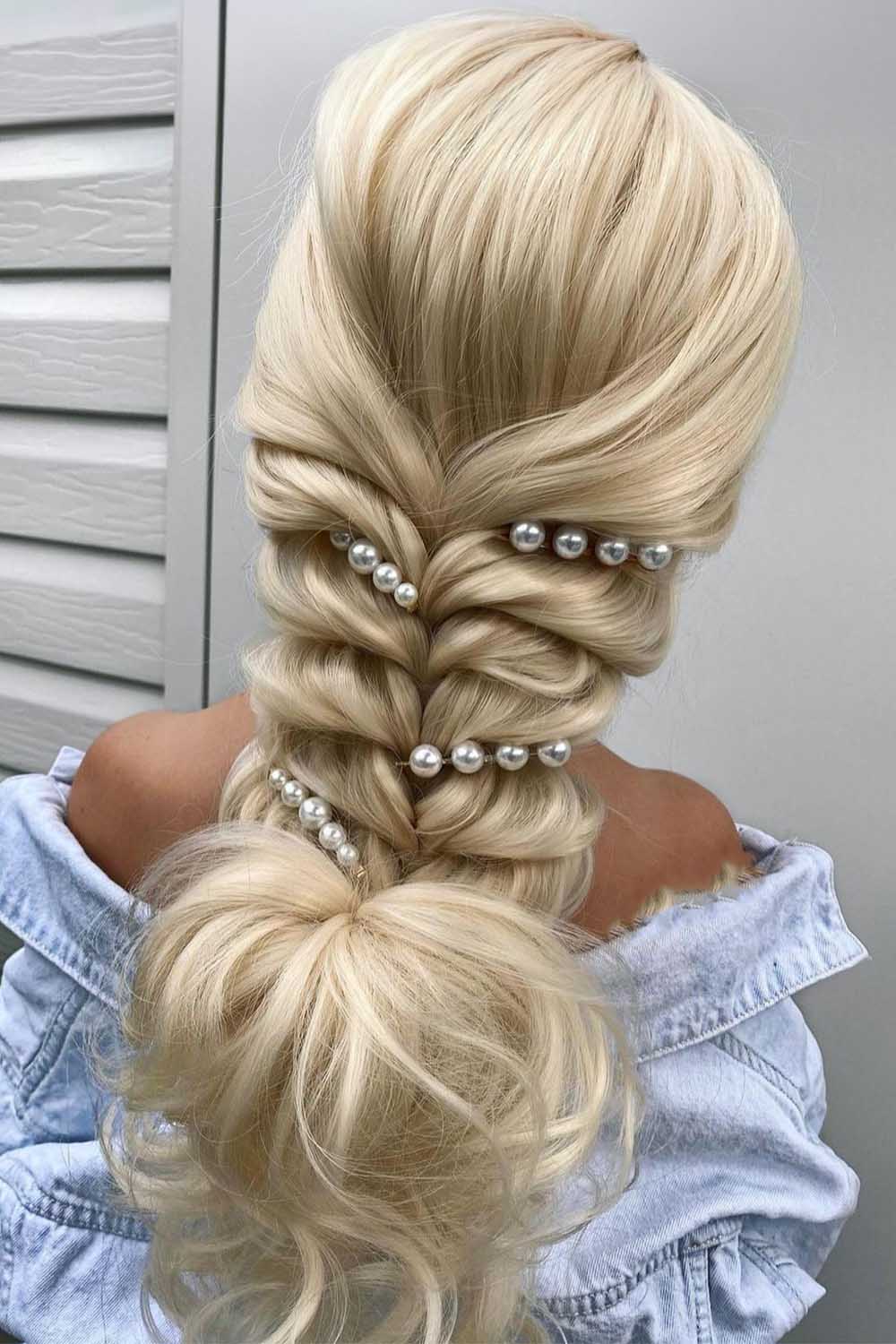 /
Emilia Clarke's white hair from the hit HBO series, Game of Thrones, is all you need to get inspired! Just like she was the mother of dragons, become a queen of dragons with this eye-catching style! This hue, reminiscent of moonlight on silver, serves as the foundation for your royal transformation. Opt for a combination of crown braids and fishtail braids, intertwining them to create a complex yet harmonious pattern. Embellish the braids with pearls and silver accessories to add a touch of fantasy and complete your graceful look.
Barbie Blonde Hair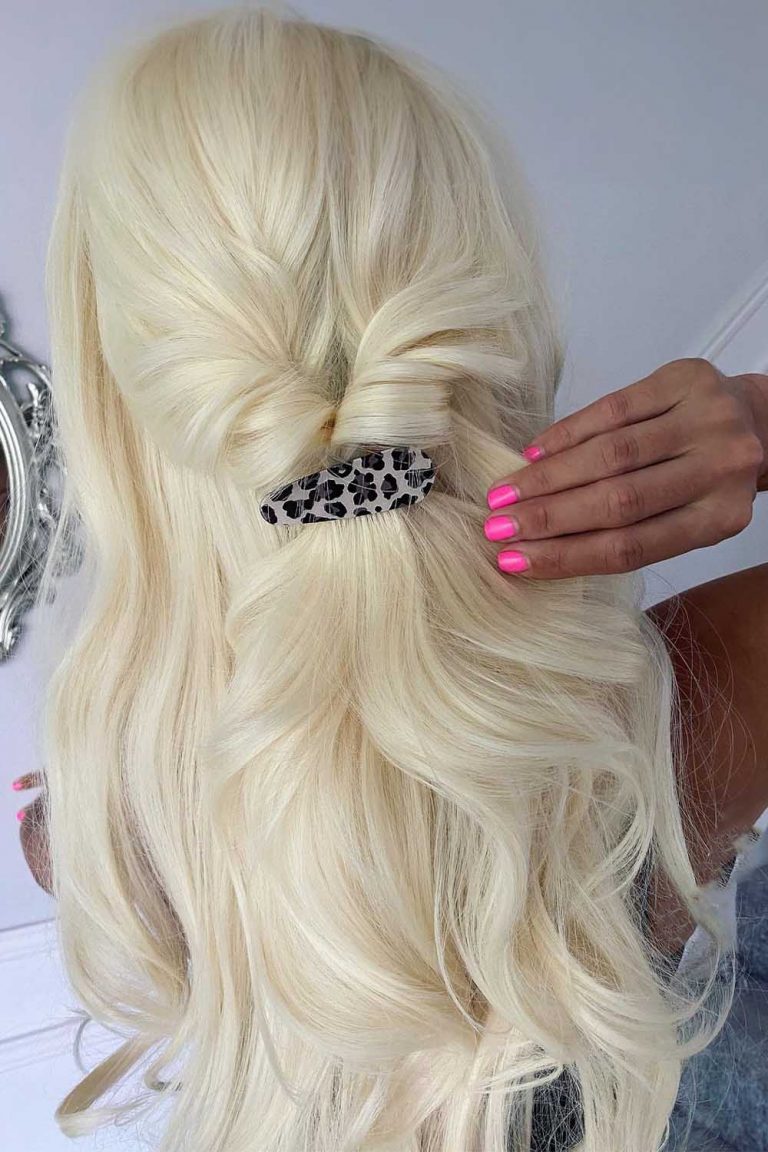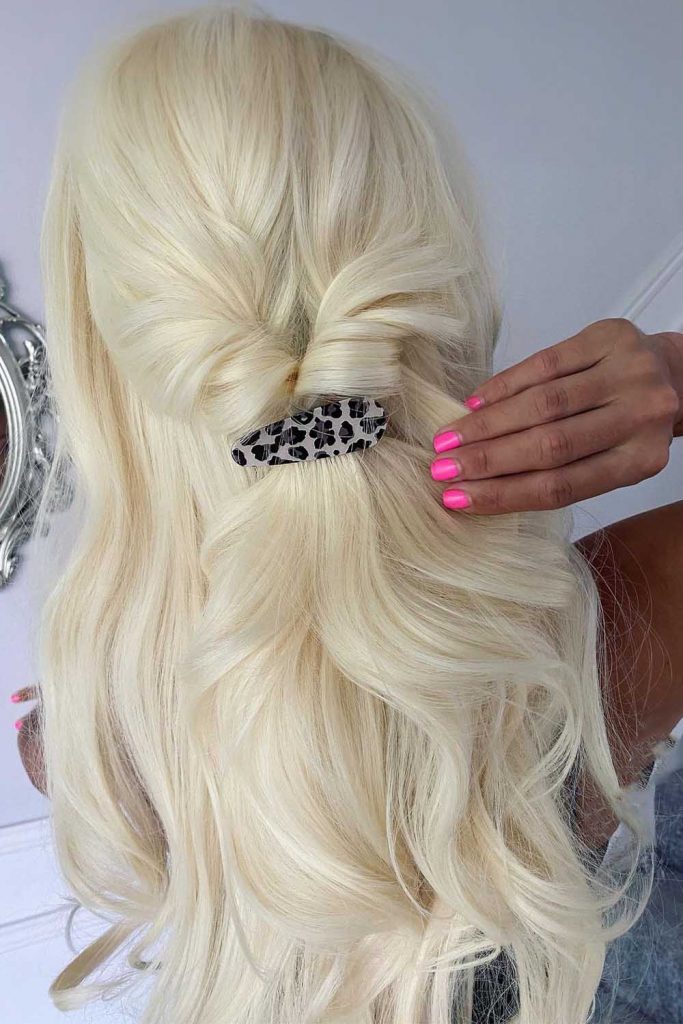 Credit photo: instagram.com/luxxloxx
With the Barbie movie being a great hit, there's a lot of talk about the buttery blonde hair. Barbie blonde hair is characterized by its ultra-light, pale blonde tones that radiate an almost ethereal glow. This is a great choice to consider especially with summer approaching! Don't hesitate to wear this hair color however you wish! You can keep it sleek, opt for straight styles or consider cascading waves to move along with the summer's wave.
Icy White Bob
Credit photo: instagram.com/sofiya.bravo
i
Credit photo: instagram.com/colorbyashley
i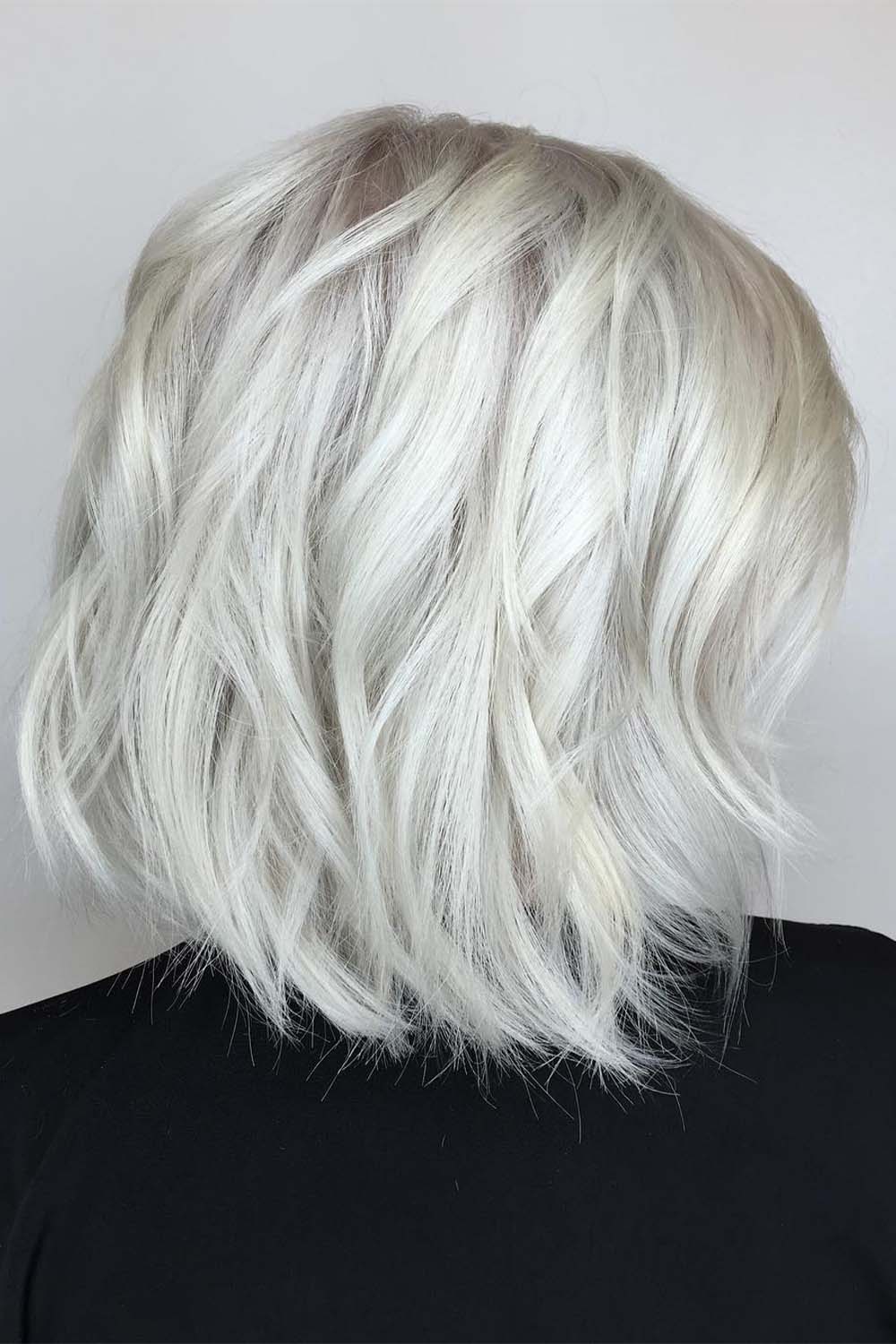 /
Think winter, think ice, then it's a must to think of icy blonde hair. Who says white blondes can only be styled on long hair? Well, icy white and bob are a total match you don't want to miss out on! The secret to achieving the perfect icy white bob lies in its meticulous execution. This shade of white blonde demands expert precision during the lighting process, ensuring that the hair retains its impeccable cool undertones without any unwanted warmth. The result is a mesmerizing blend of silver and platinum hues that shimmer like frost in the winter sun.
Braided White Blonde Hair
Credit photo: instagram.com/luxxloxx
i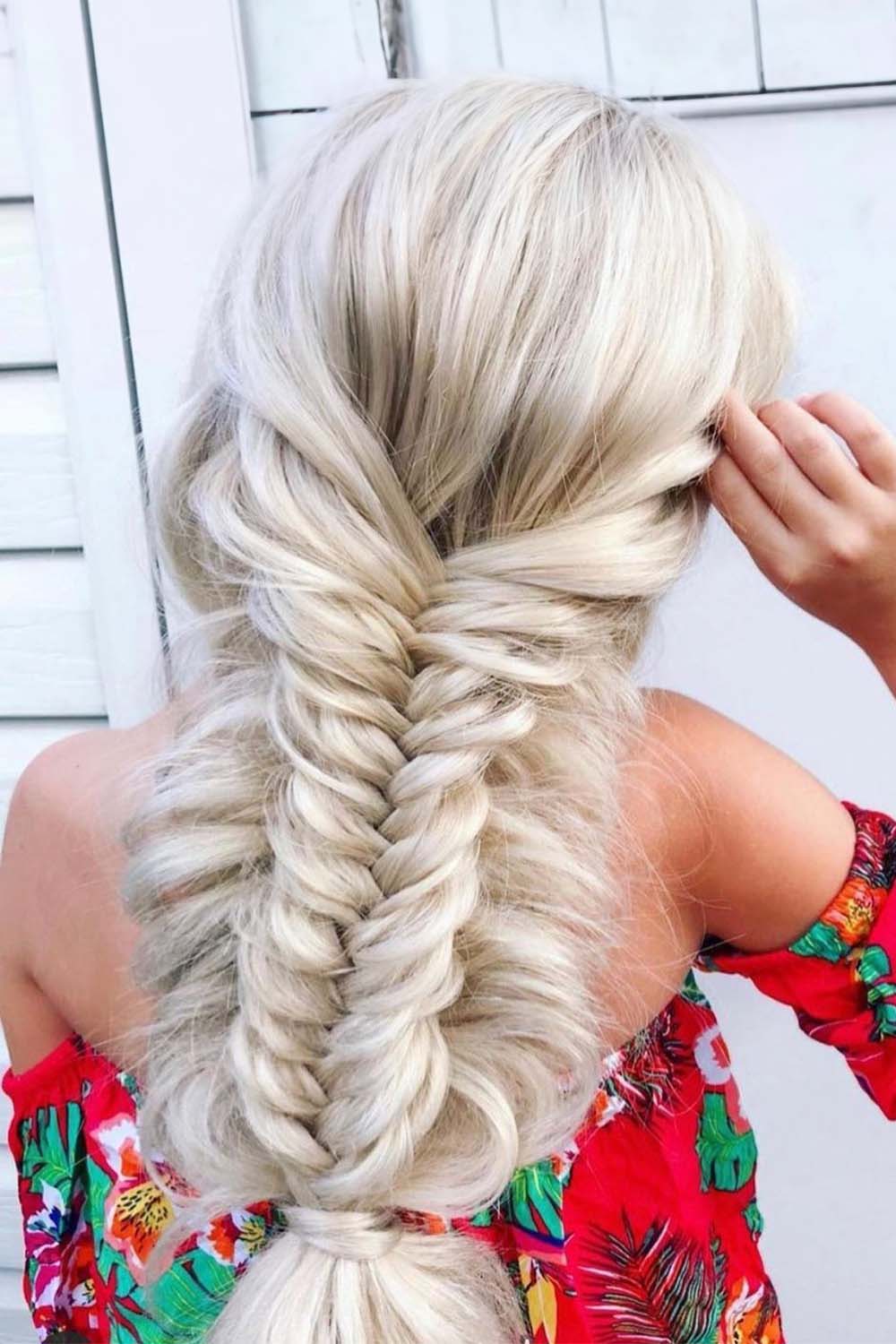 Credit photo: instagram.com/caroline.anythingbutbasic
i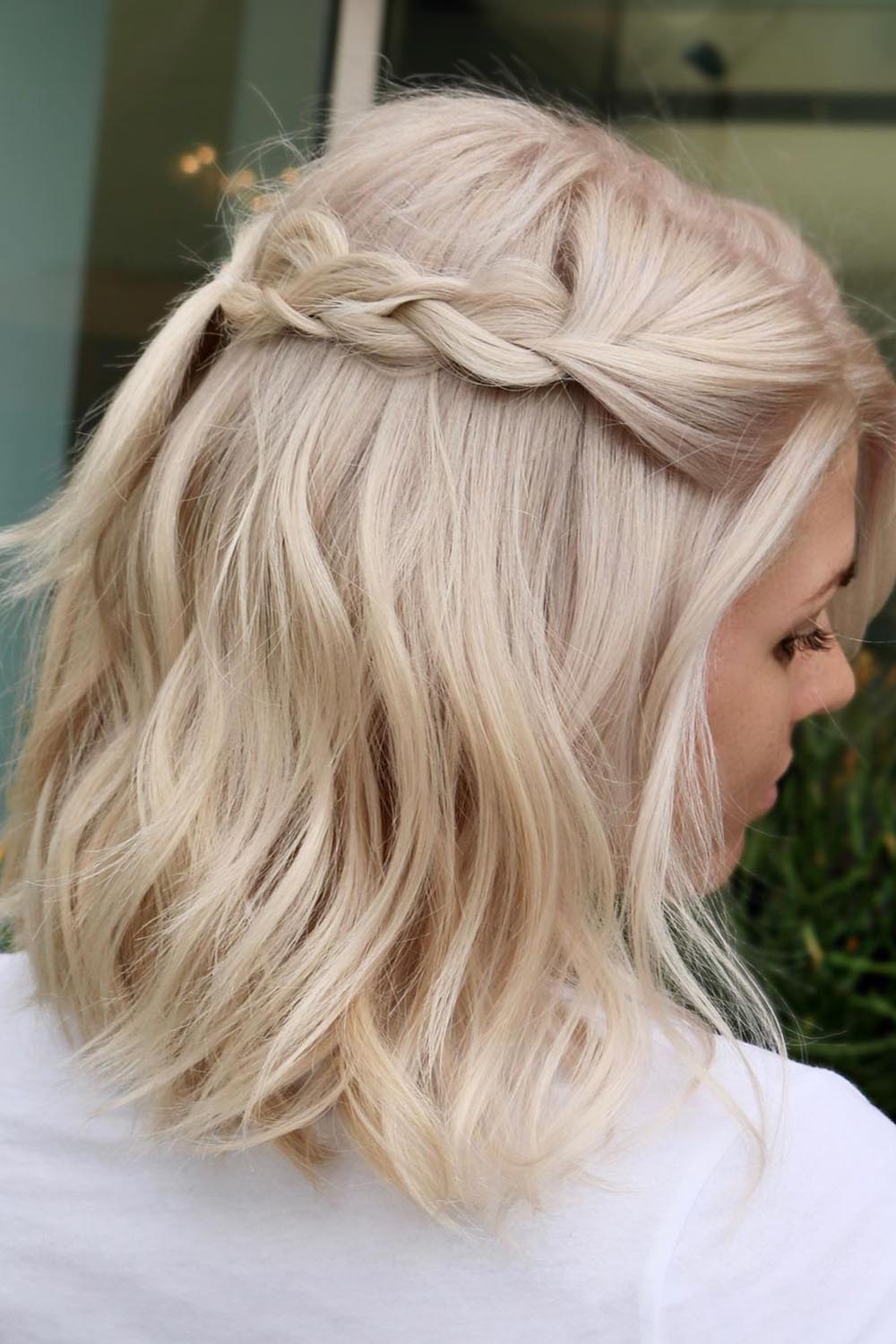 /
Pair the allure of cool blonde tones together with braided hair. Gives you a little vibe of princess treatment! This is a fun choice if you wish to showcase your colored hair in chic and creative ways. If you're also looking to try the bohemian vibe, then what are you waiting for? Whichever way you wish to incorporate the braids is your choice to make. Choose from classic three-strand braids, fishtail braids, or Dutch braids woven into the hair to accentuate your stunning undertones.
White Blonde Hair With Ashy Tones
Credit photo: instagram.com/sofiya.bravo
i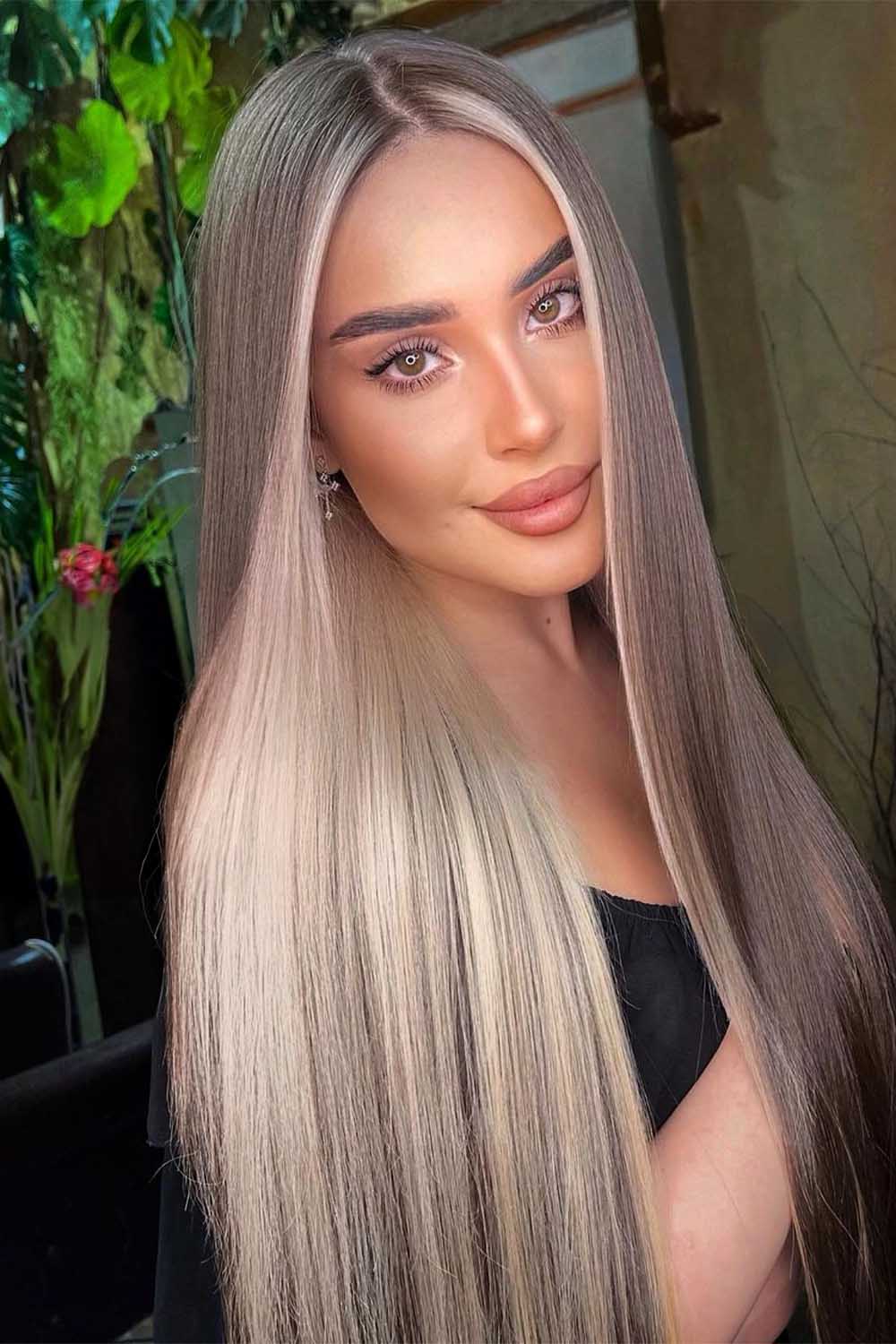 Credit photo: instagram.com/valeria_haircolor
i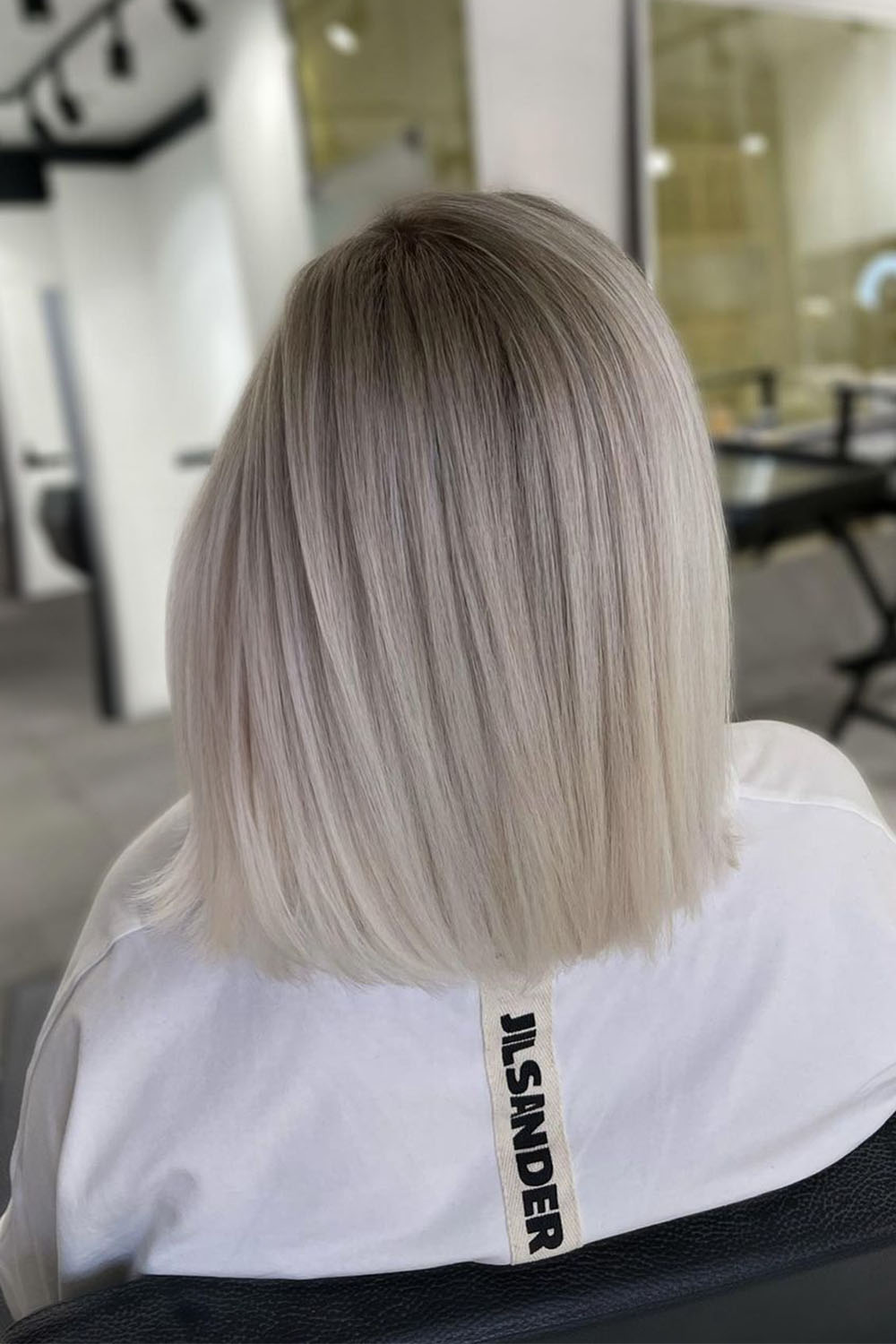 /
Ashy white blonde tones are characterized by their cool, muted shades that resemble a blend of silver and platinum. These tones can range from pale, almost silver hues to slightly darker shades with a touch of beige undertones. With this shade, you can opt for all-over color or subtle highlights. To look more intense, especially for a dinner night or official events, consider straightening your hair. There's no better way to emphasize the tones!
Flattering Metallic White Hair
Credit photo: instagram.com/ashleyswagnerxo
i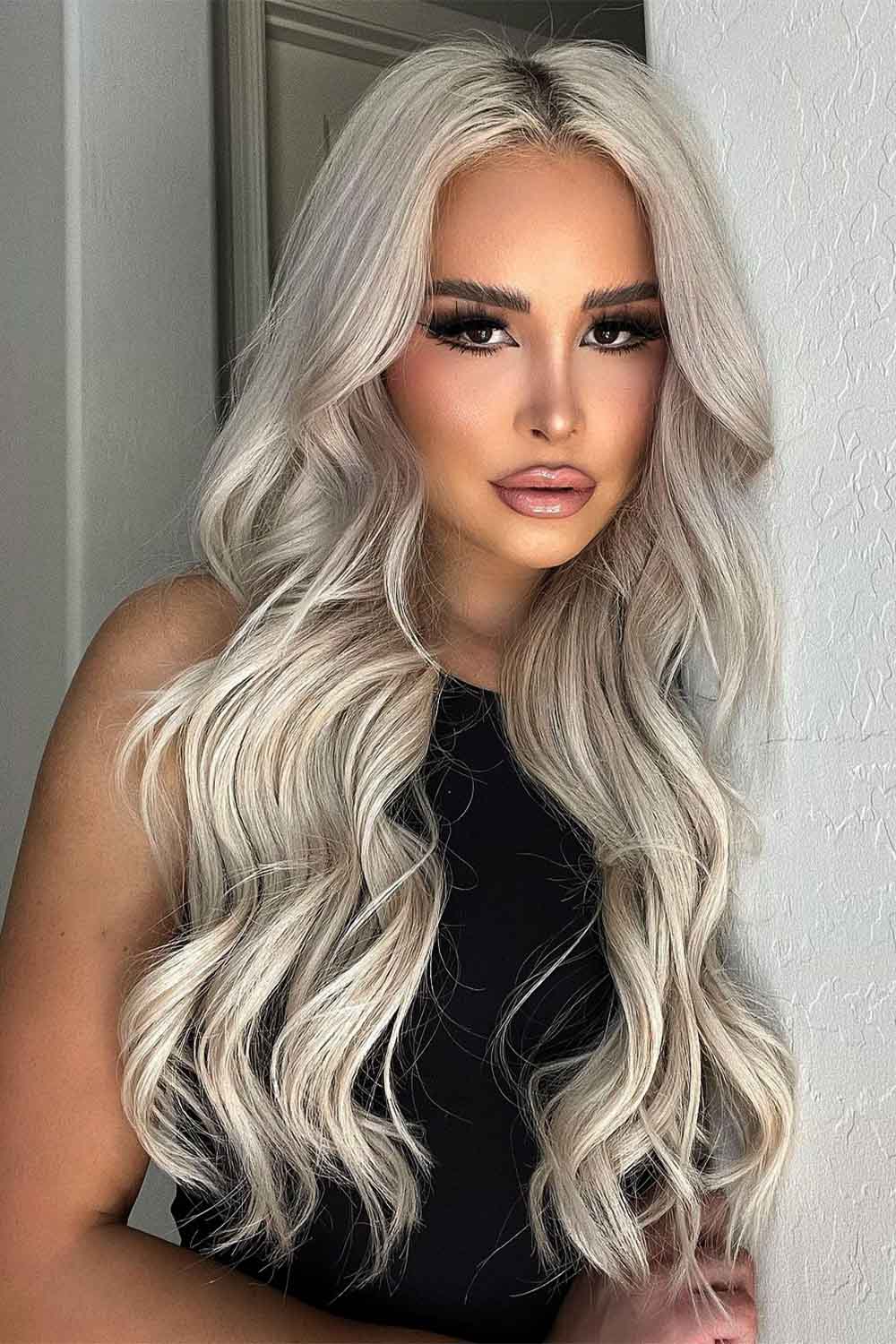 Credit photo: instagram.com/hairbybiancarose
i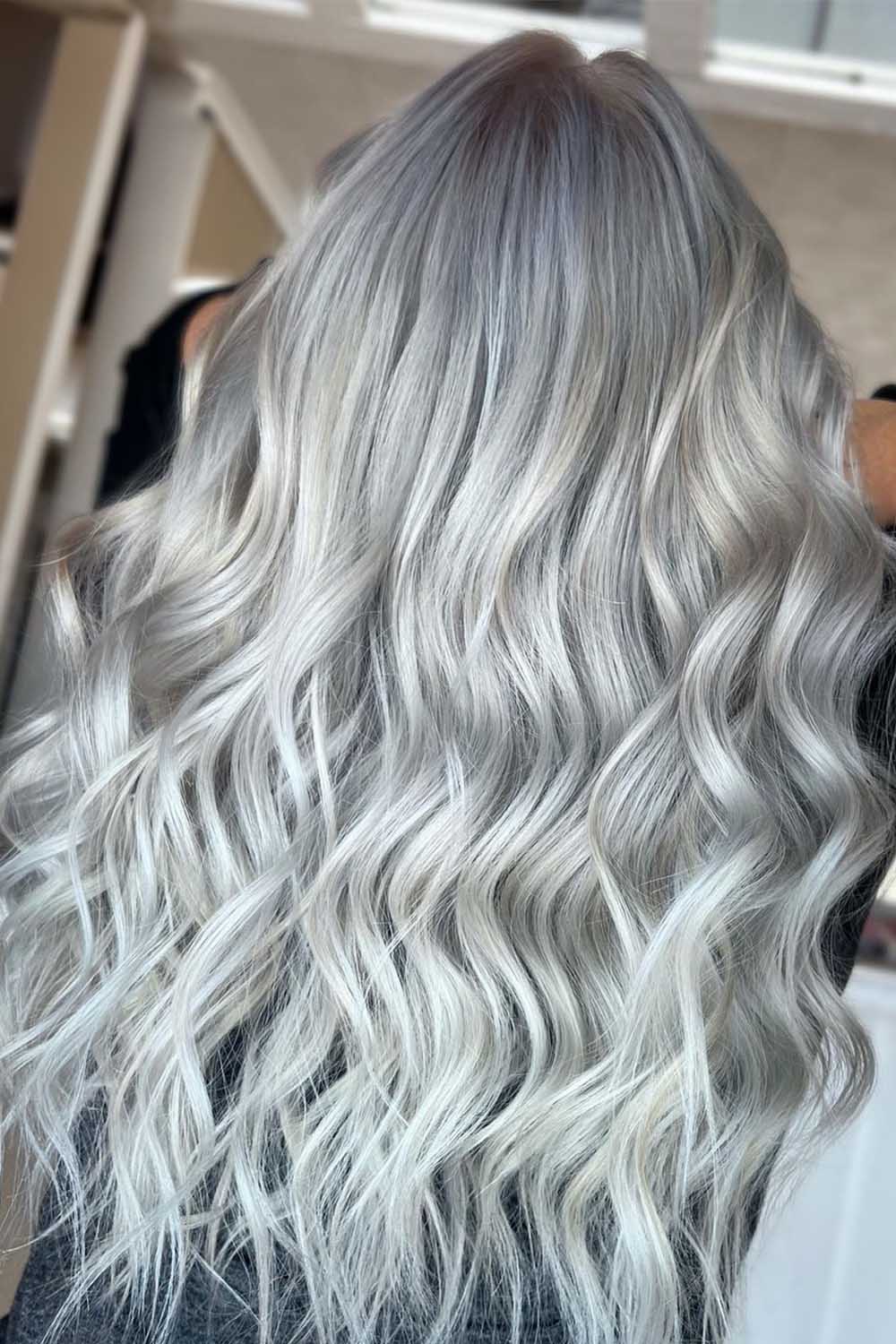 /
One of the fascinating aspects of white blonde hairstyles is its versatility. If you can think of icy blonde then you can definitely think of metallics! This tone can give your hair the touch of magic it so desperately needs. With the right shade, styling your hair is a piece of cake! Consider soft loose or deep waves to embrace the charm of your locks. If you prefer to braid your hair, then why not? All that matters is styling your hair in a way that reflects your personality!
Chic Blonde With Highlights
Credit photo: instagram.com/thehearstylist
i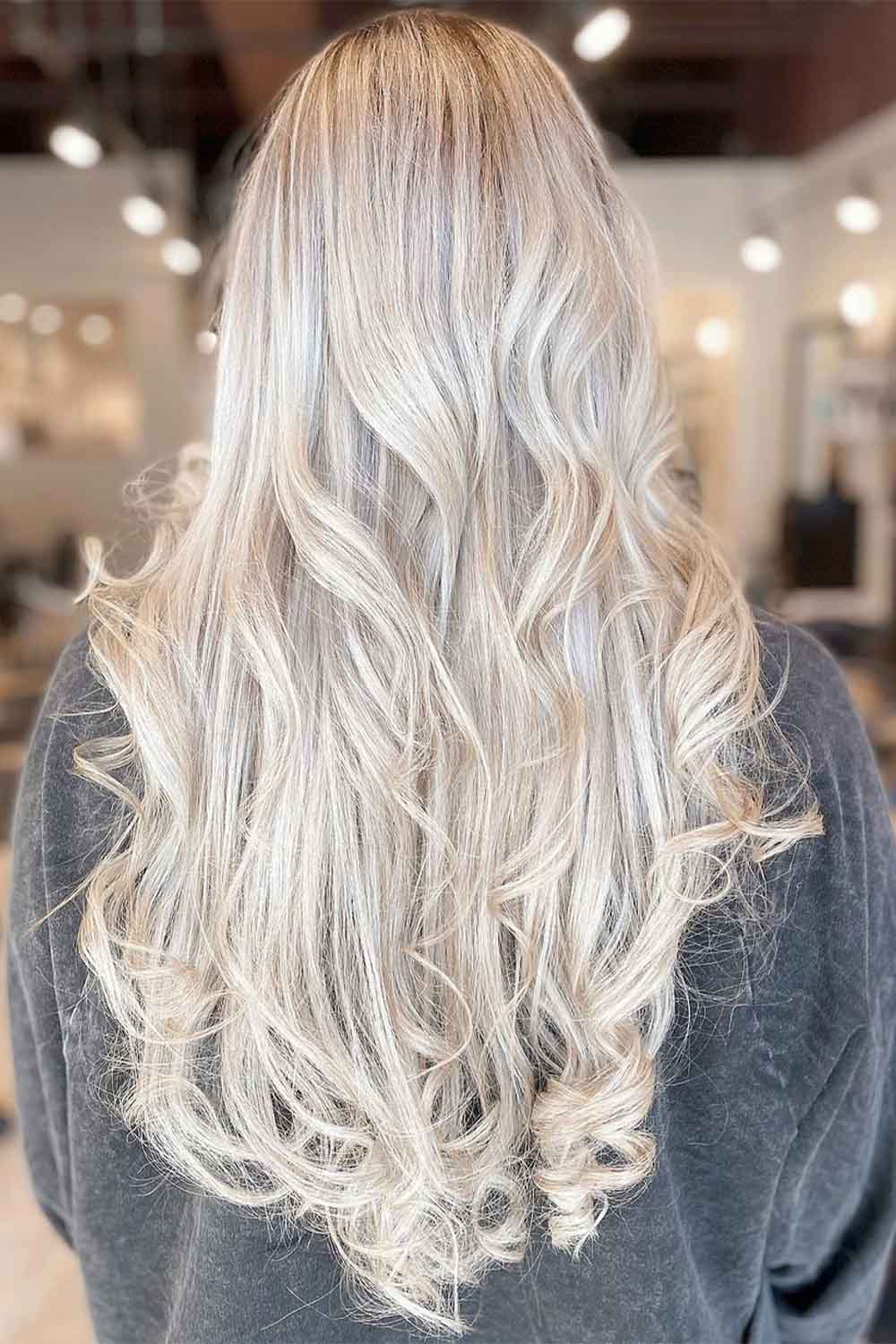 Credit photo: instagram.com/amburgerofhair
i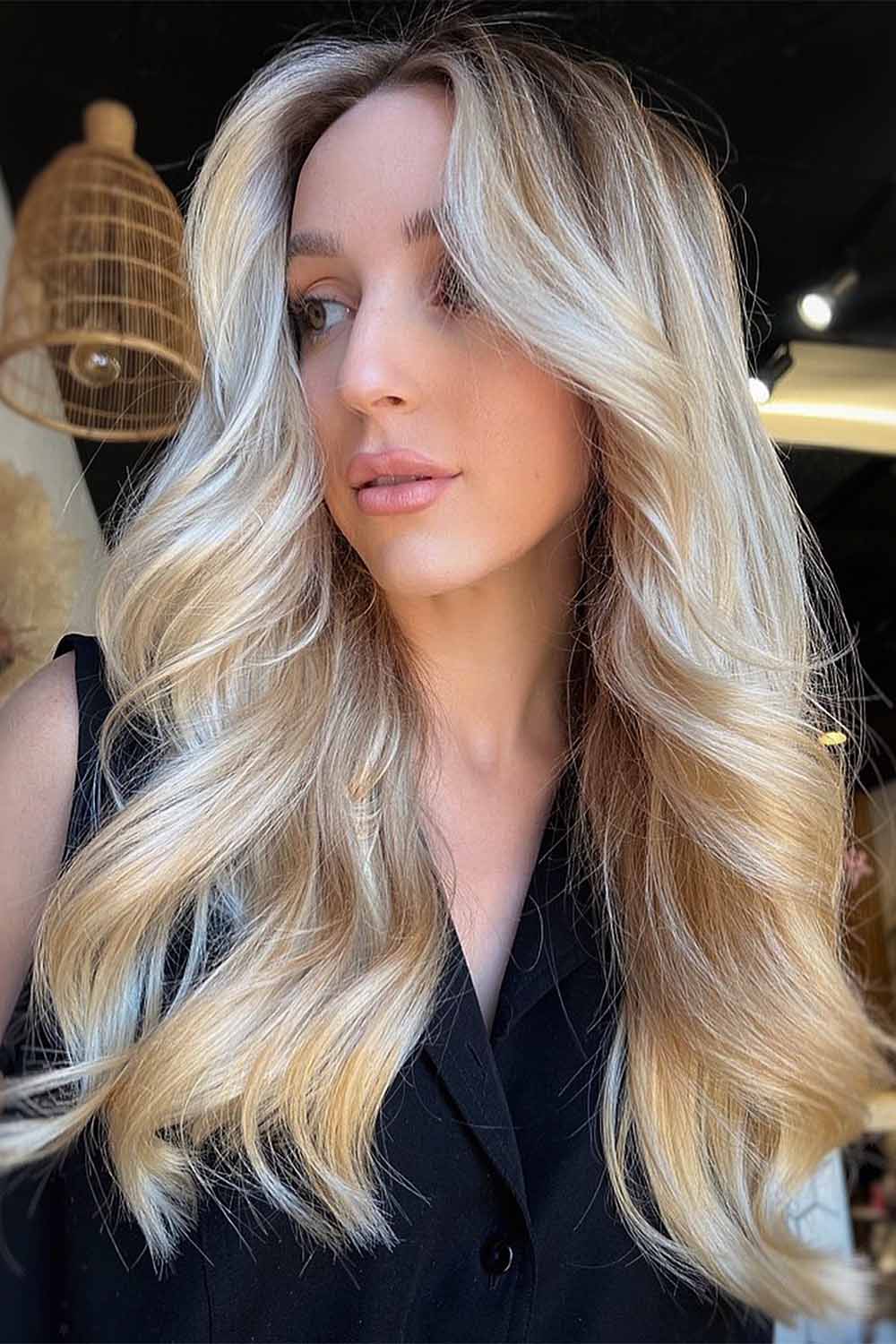 Credit photo: instagram.com/sofiya.bravo
i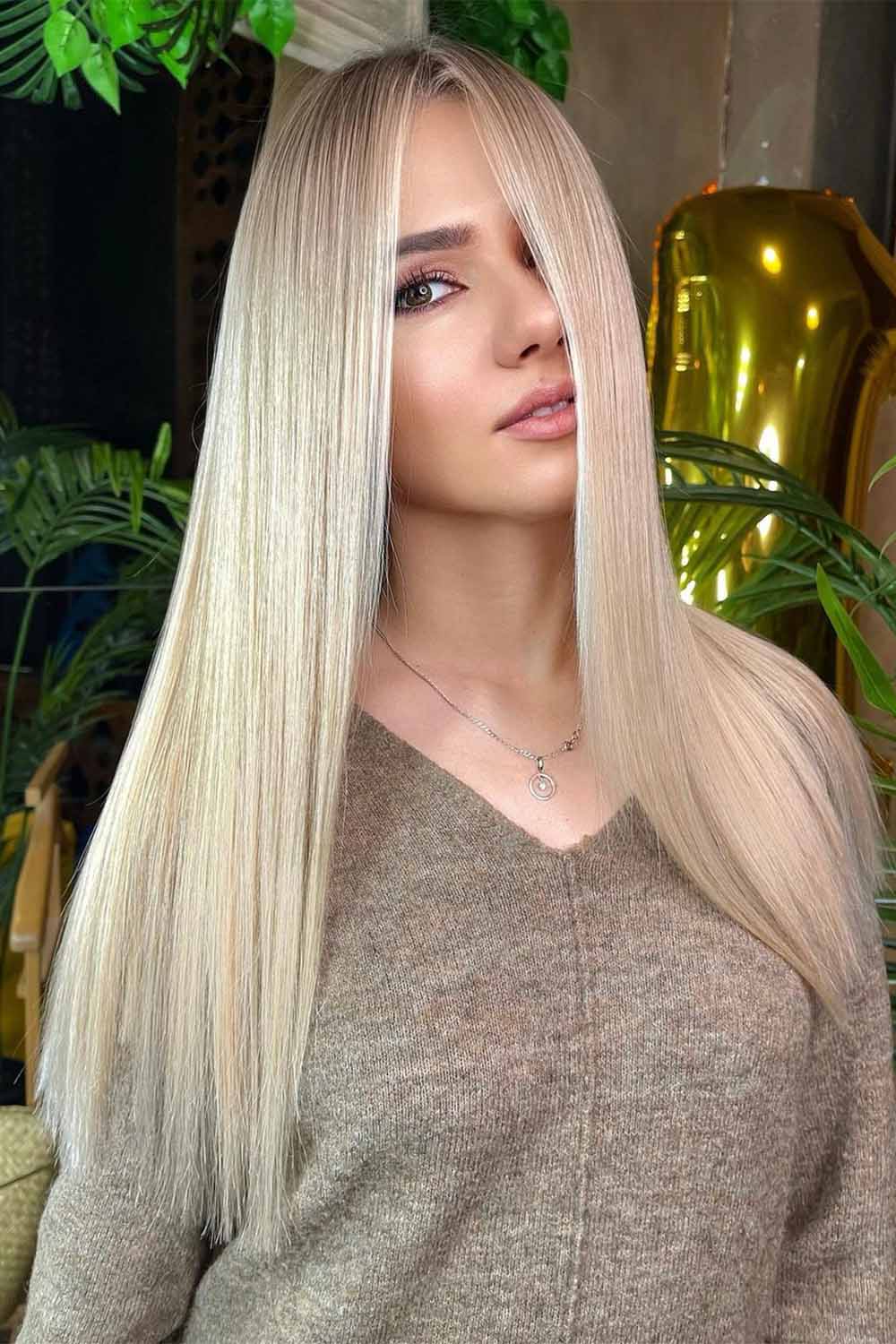 /
Despite having blonde hair color, you can still introduce highlights into your hair. Imagine a sunkissed summer day with rays of sunlight dancing on your lustrous locks. Highlights allow you to transform your hair from basic to elegant. And blonde white shade allows you to easily play with highlights and create contrast on your hair. For a sunlit natural-looking effect, try warm tones for your highlights. Think of delicate honey or caramel shades to blend with your white-blonde base.
White Blonde Hair With Top Knot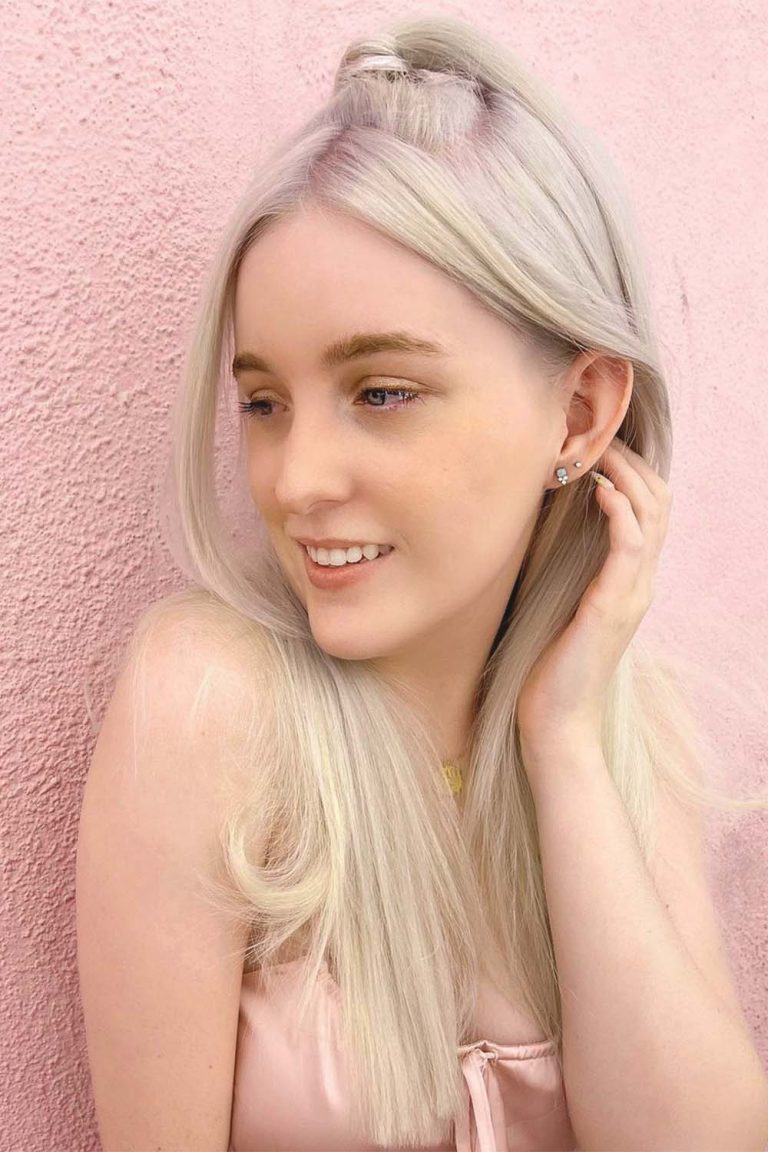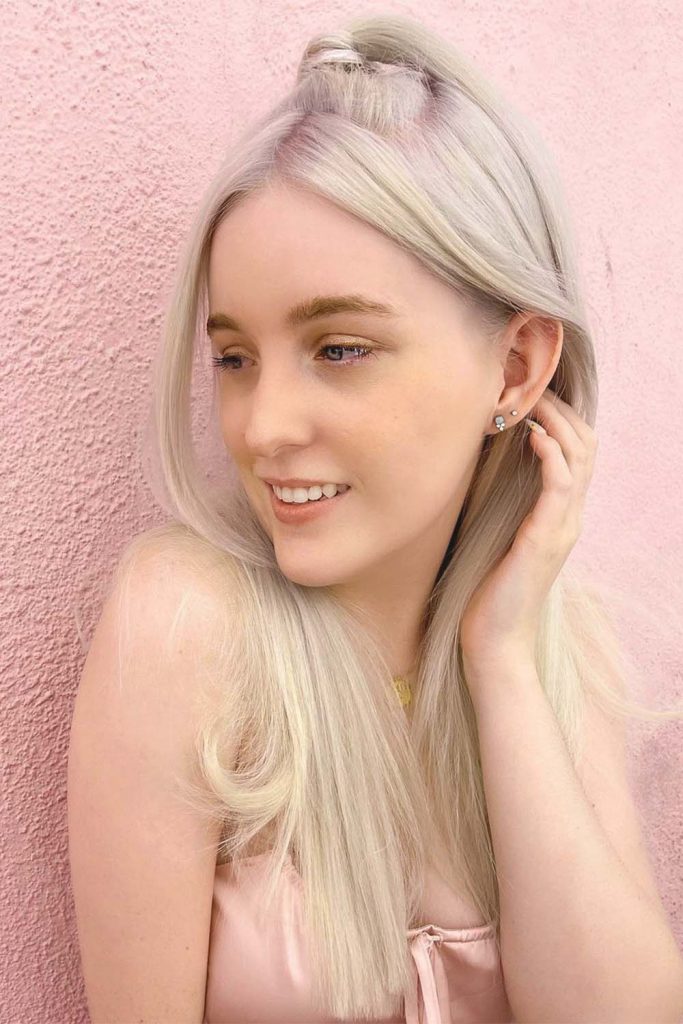 Credit photo: instagram.com/caroline.anythingbutbasic
Rather than incorporating braids into your style, how about going for something a little different? You can instead style your hair with a small knot at the top of your head. For face-framing effects, consider cutting out a little portion of your hair like you want to create bangs. Then part it at the center, curling the little strands to fall on either side of your face. It's perfect if you're going for a youthful concept and want to appear younger.
Low Blonde Ponytail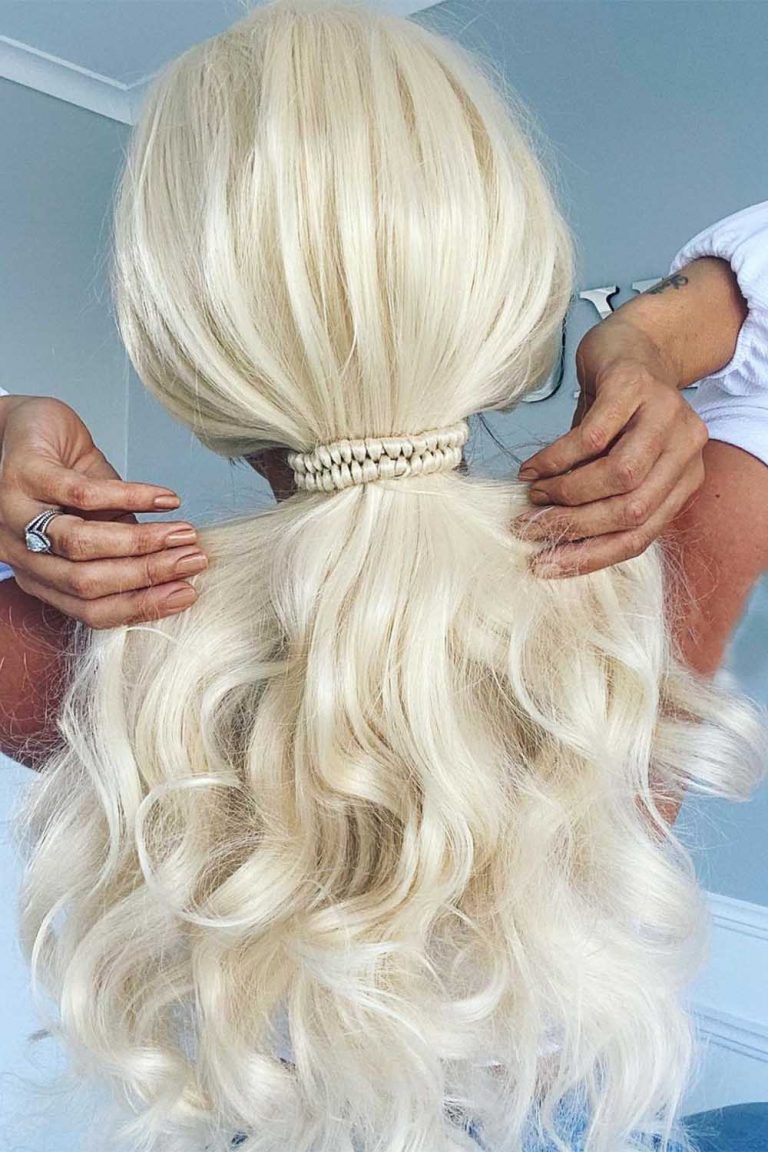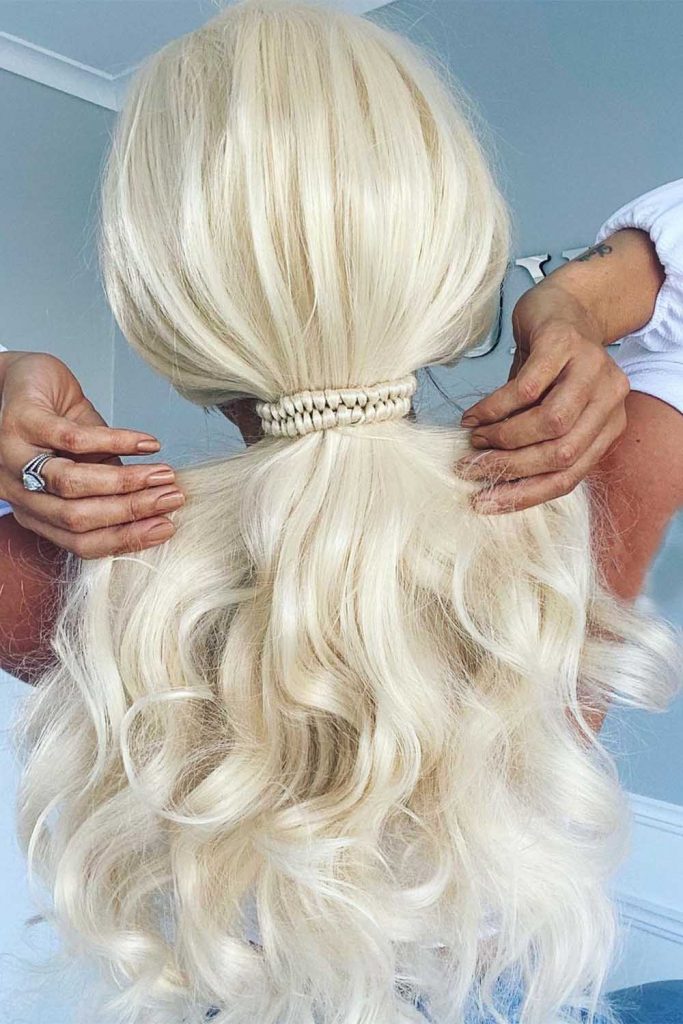 Credit photo: instagram.com/luxxloxx
While styling your hair with a top knot is a great option, ponytails might just be better! Want something simple yet exudes charm and class, then consider ponytails. You don't have to think too much when styling your hair. Just get a pretty elastic hair band and gather your hair together in whatever position you like. Top, middle or low, ponytails always come out looking classy and pretty! For a sleek result and to highlight your facial features well, pack all your hair to the back. Otherwise, you can leave out a few strands for a more playful outcome.
White Blonde Hair with Lived In Roots
Credit photo: instagram.com/colorbyashley
i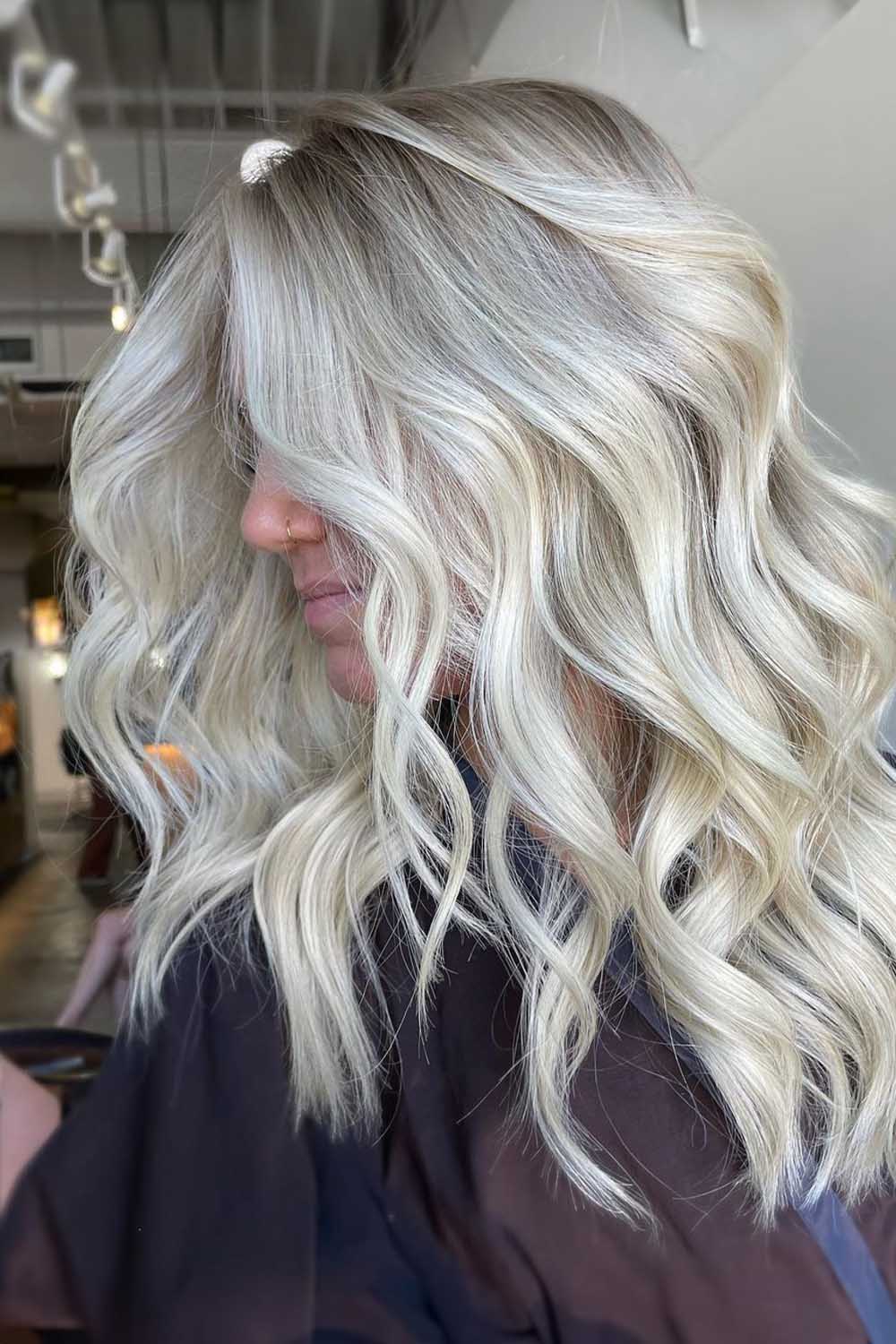 Credit photo: instagram.com/artistrybyjennifer
i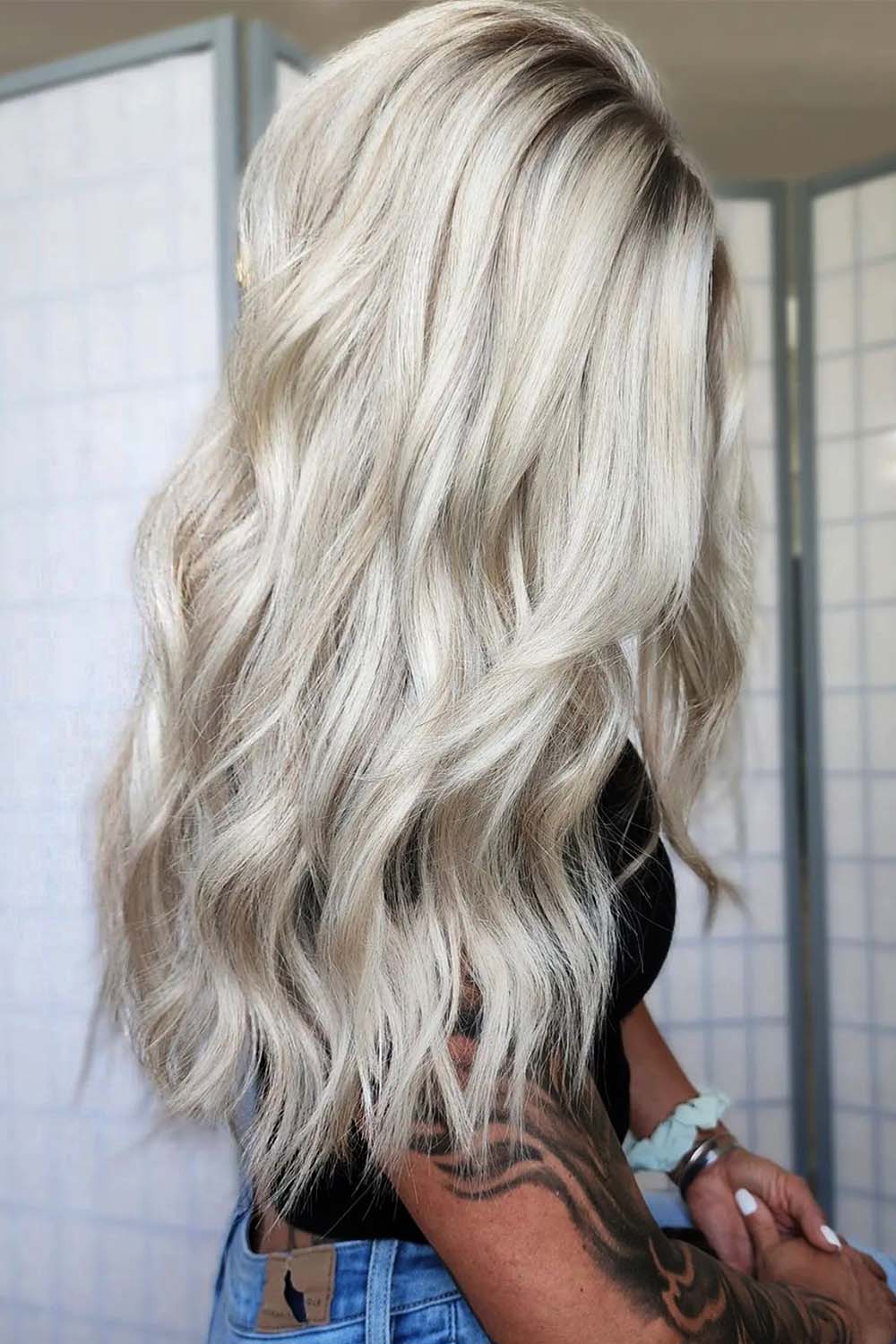 /
For more natural-looking blonde hair, mimic the natural regrowth process with a deliberate darker root area. The lived-in roots reduce the high maintenance aspect of maintaining this hair color. What's more, is that it adds depth and dimension to your hair. So are you looking for a low-maintenance style capable of making a fashion-worthy statement? You have your answer! With this style, you don't have to think twice before attending any event or outing as it would suit any setting!
Long White Blonde Hair
Credit photo: instagram.com/amburgerofhair
i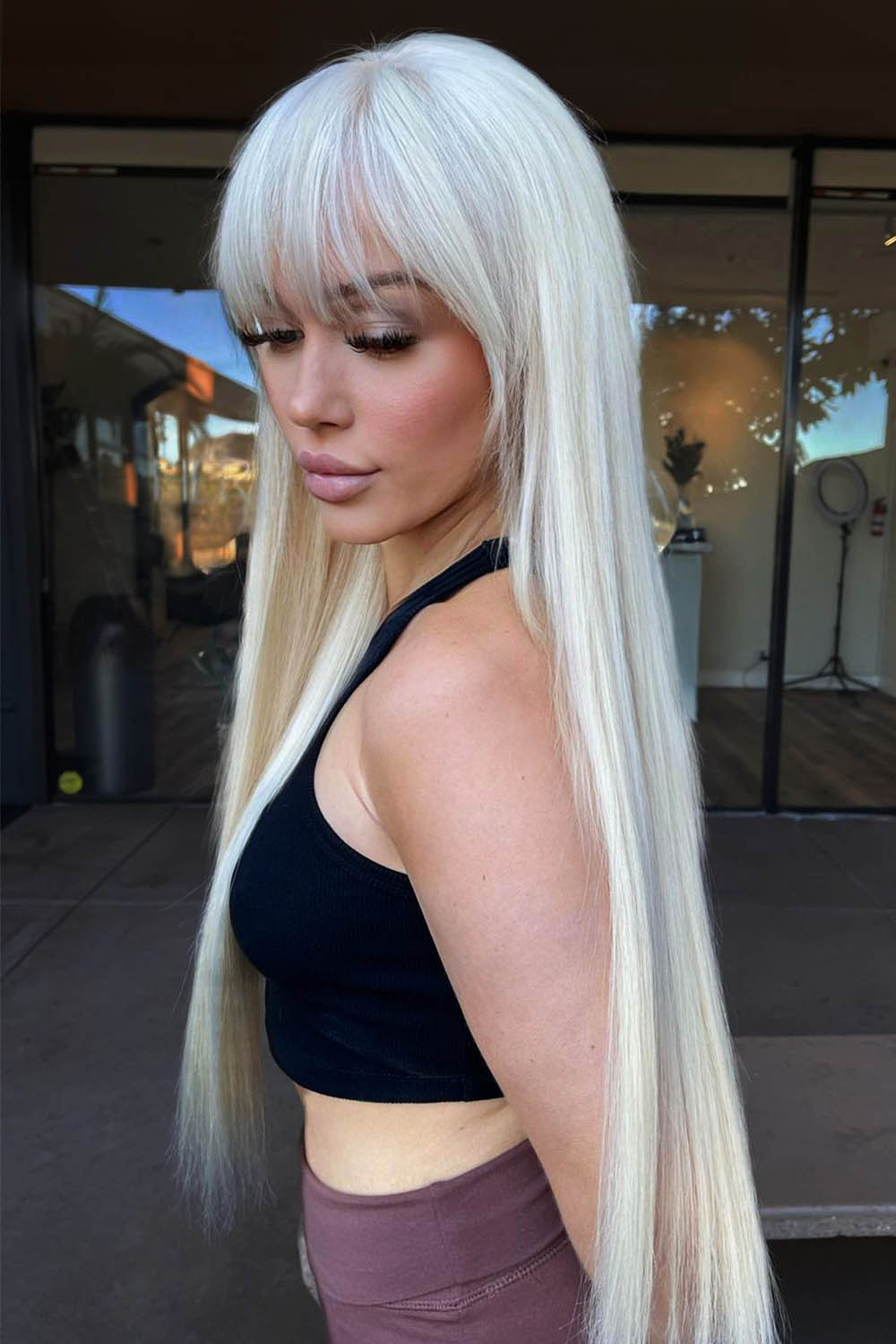 Credit photo: Shutterstock
i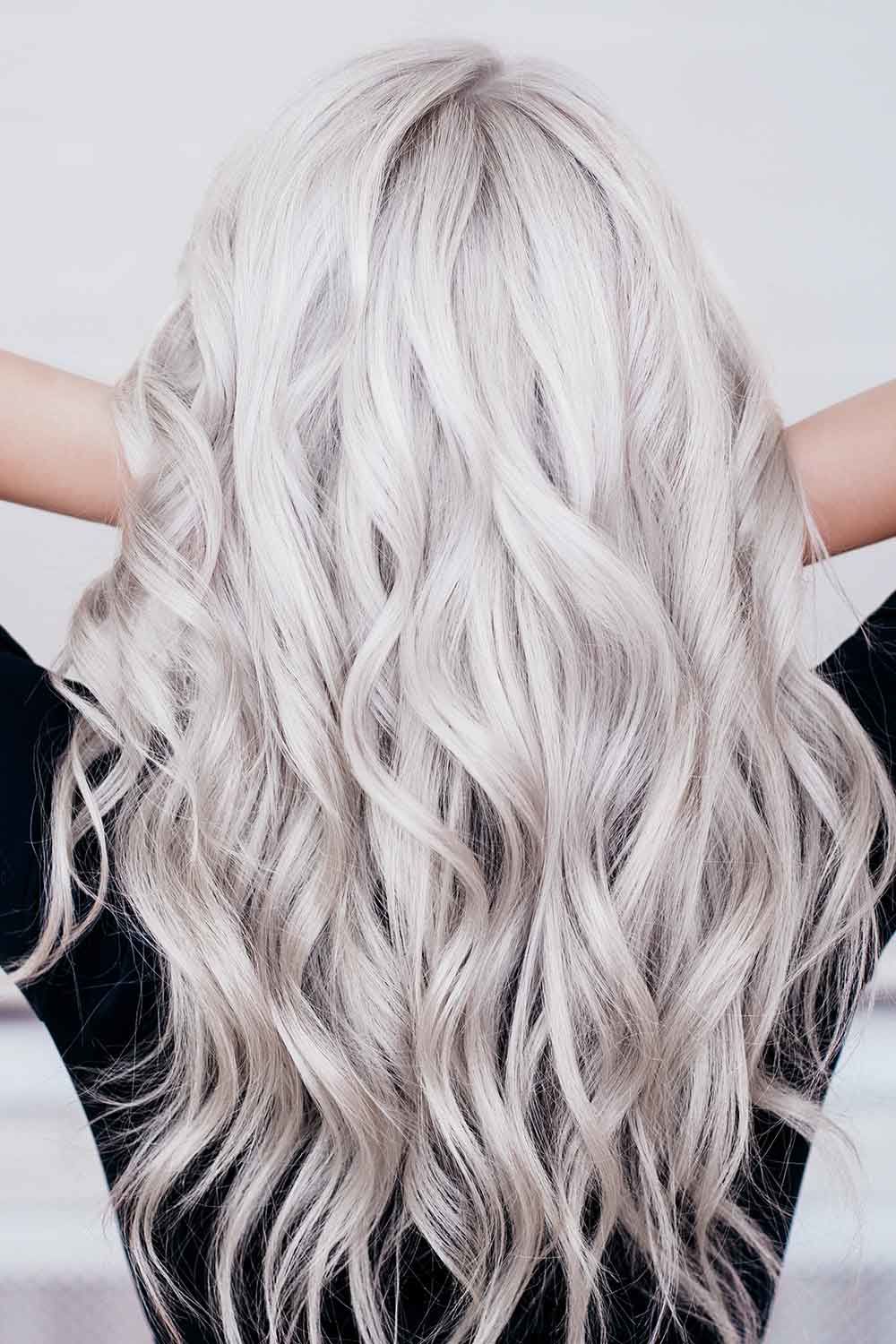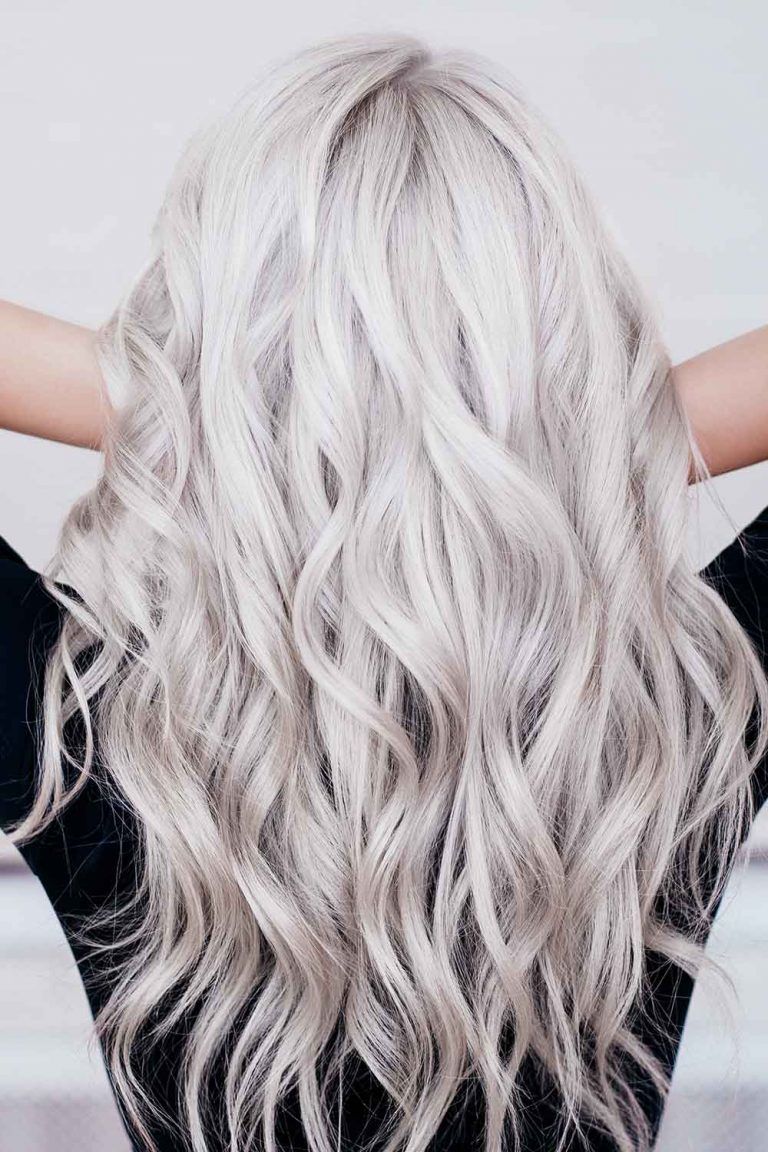 /
Platinum blonde hair looks fabulous when combined with longer hair. That is due to its ability to complement any natural hair color and create something special and different each time.
Medium White Blonde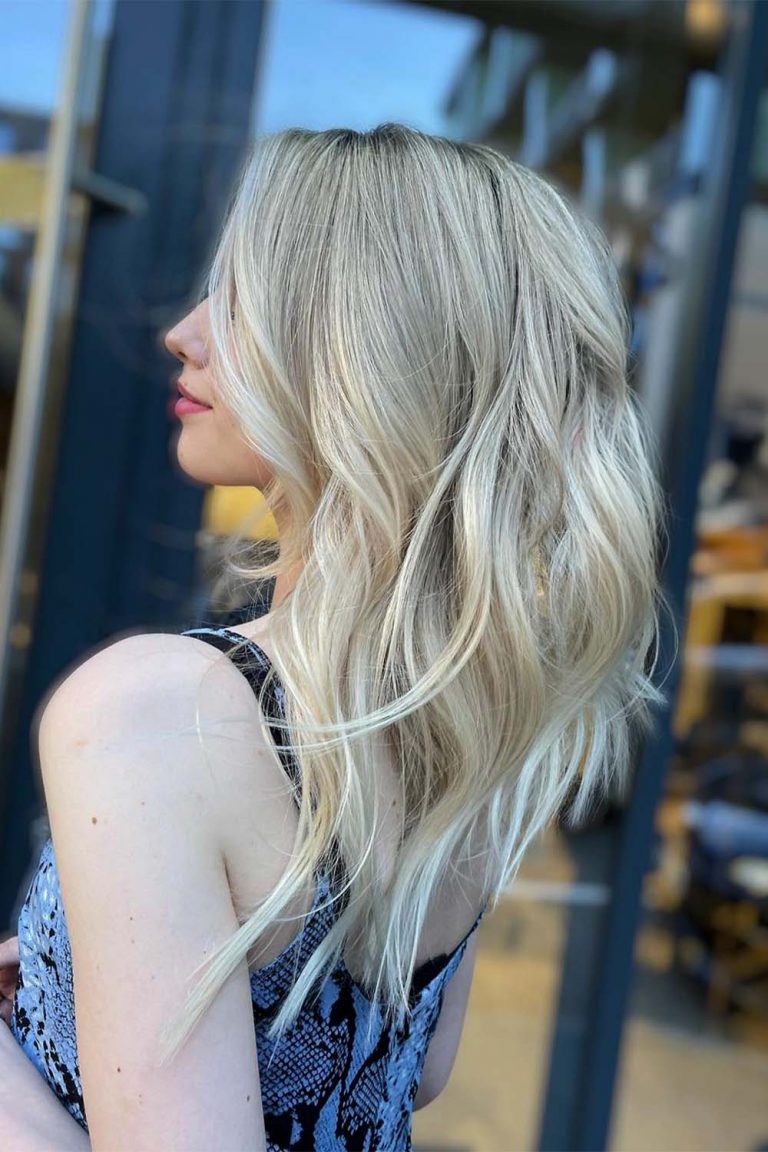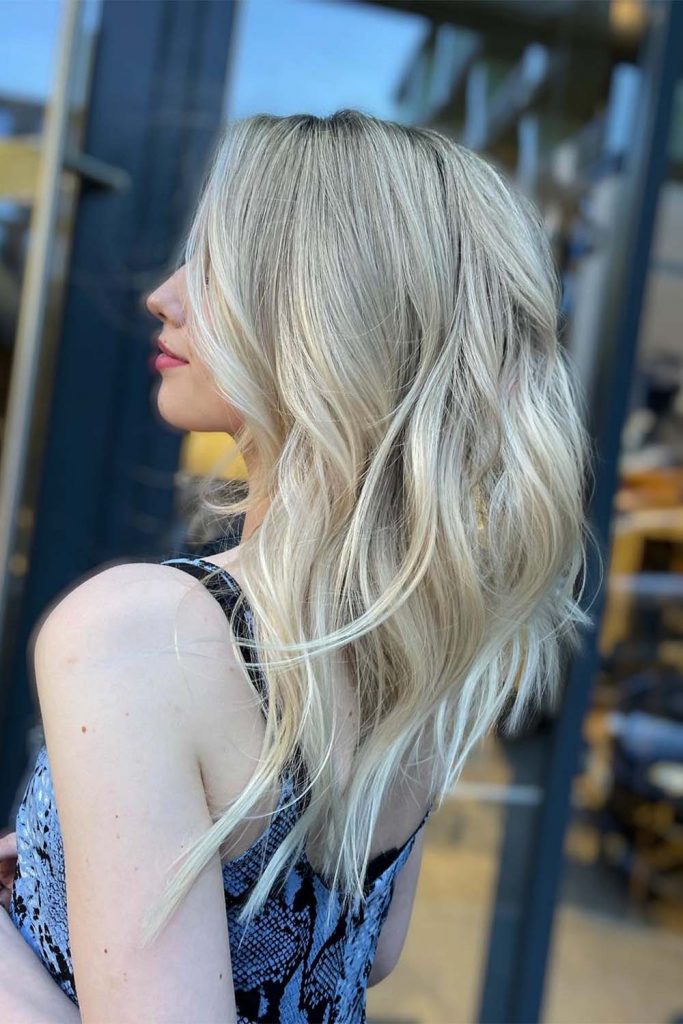 Credit photo: instagram.com/valeria_haircolor
In our opinion, bleach blonde hair works best for middle-length hair. If you combine your middle bob with blonde, the perfect carefree look will be granted. Try it and you won't regret for sure.
White Blonde Hair like Daenerys Targaryen
Credit photo: instagram.com/julia.vorontsova.blond.expert
i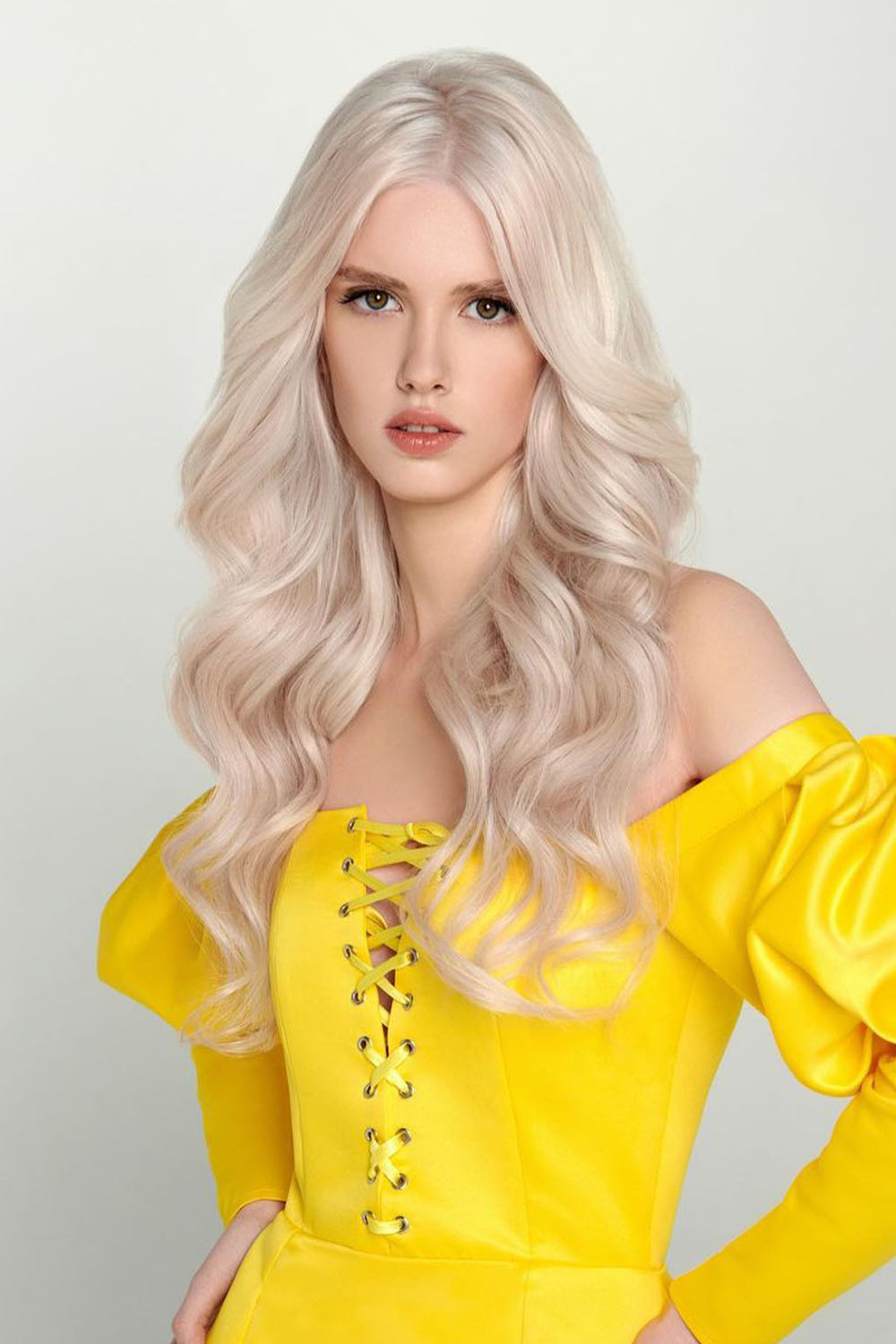 Credit photo: instagram.com/julia.vorontsova.blond.expert
i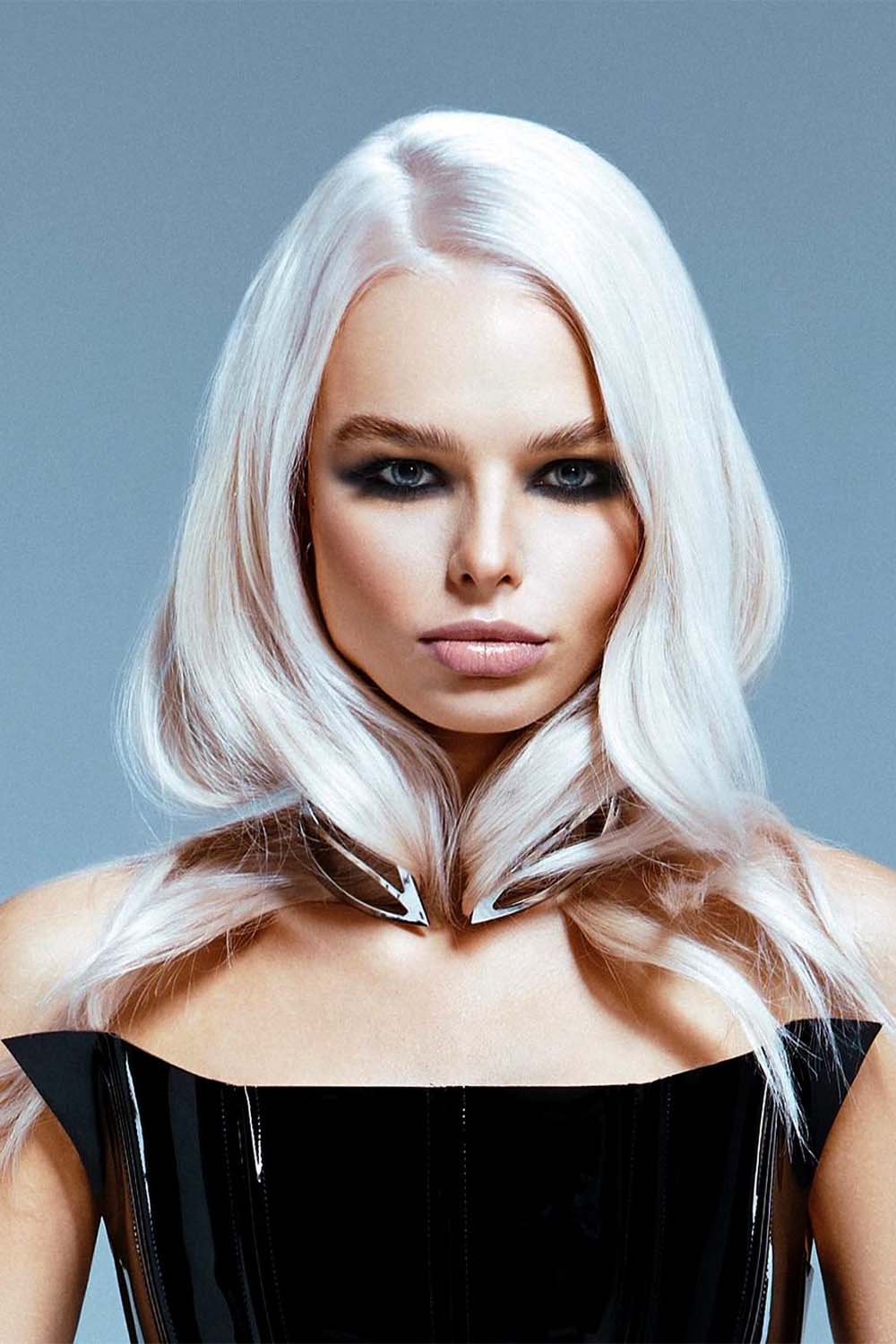 /
For the lovers of edginess, we also have something in store. The dark to light transition looks both cute and edgy, depending on the way you decide to style it.
Amazing White Blonde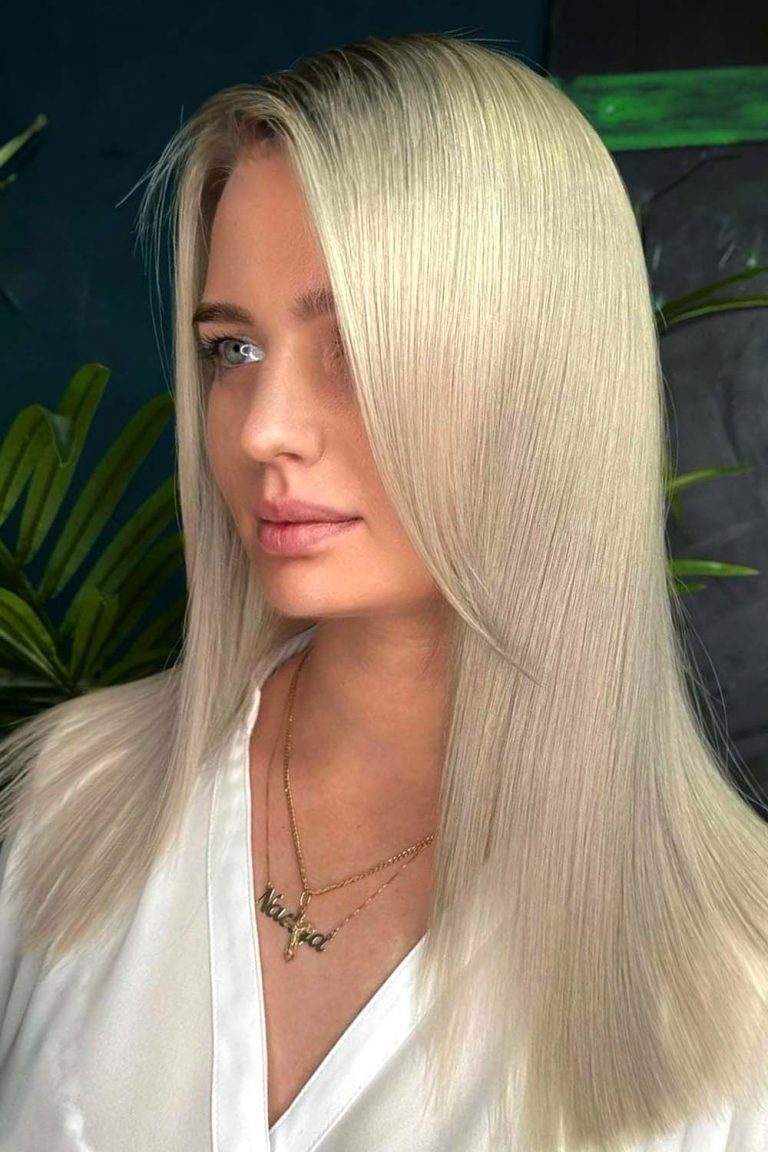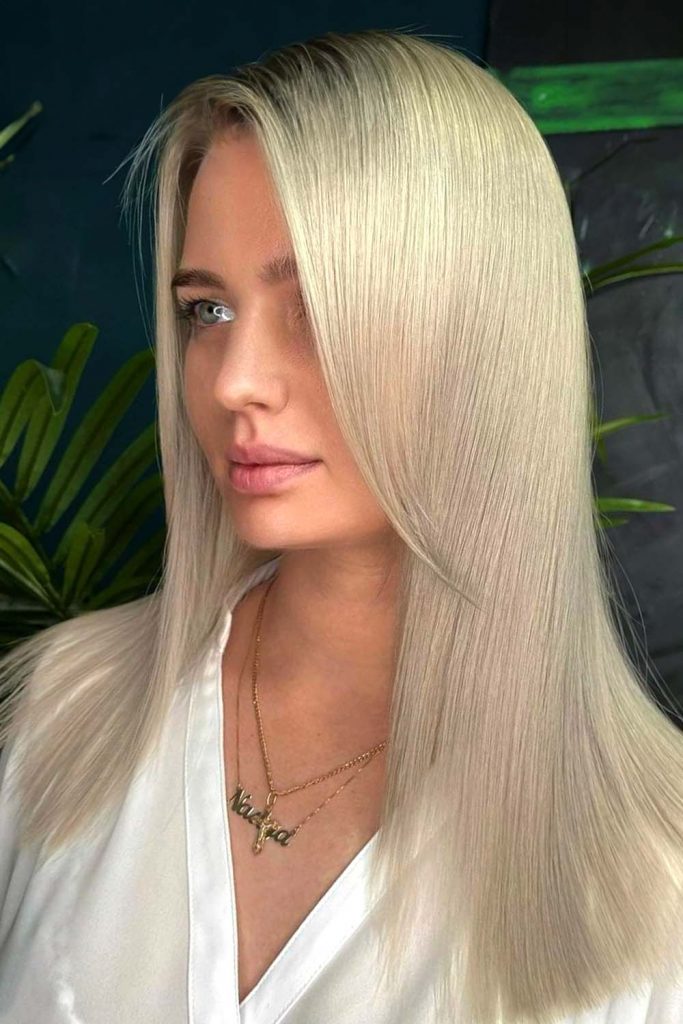 Credit photo: instagram.com/sofiya.bravo
For those who like to wear something more complex, a combination of two tones of blonde in one will be the perfect solution. Besides, going for some intricate braided pattern can spice things up.
Cool Cold Blonde
Credit photo: instagram.com/valeria_haircolor
i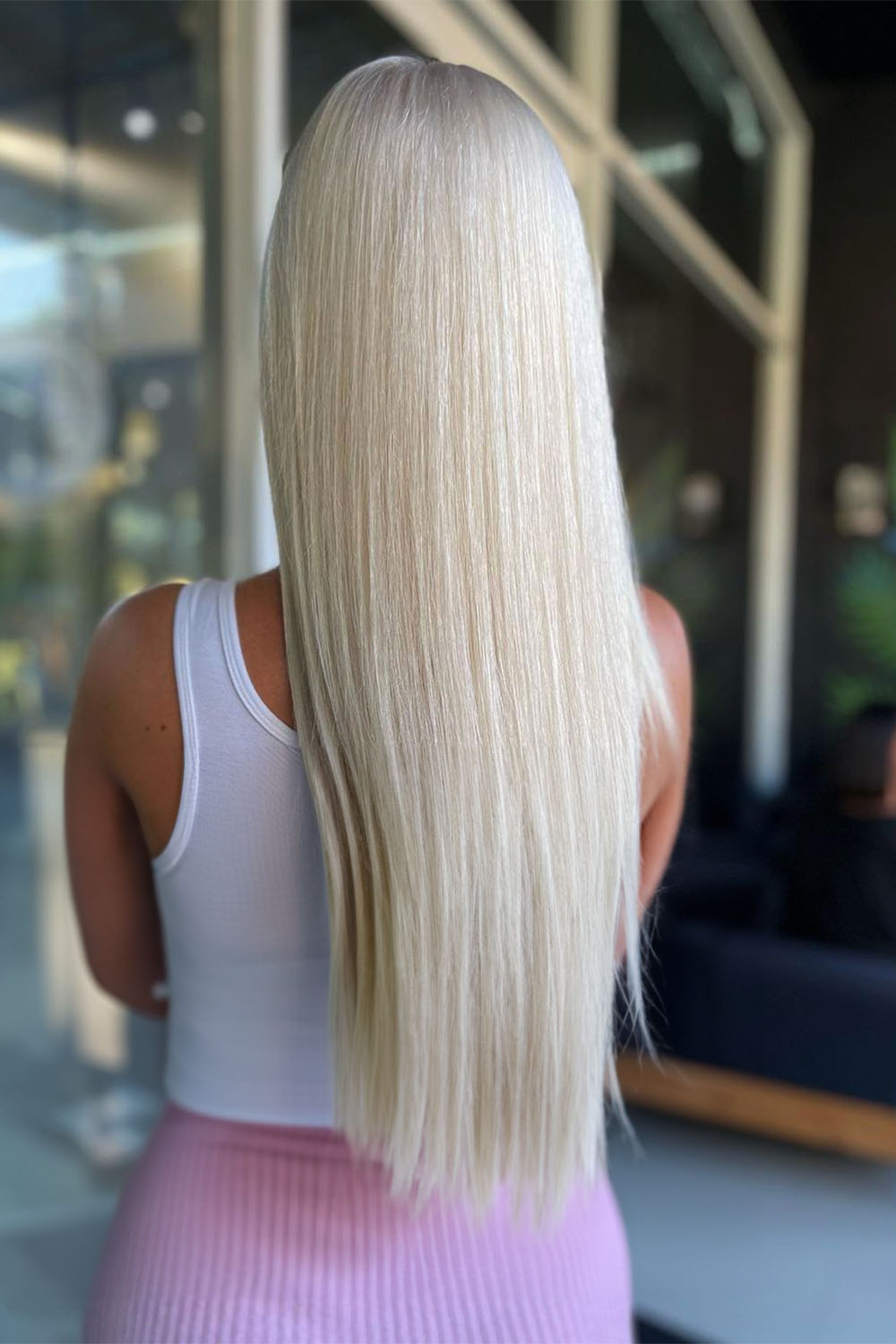 Credit photo: instagram.com/goddamneddavid
i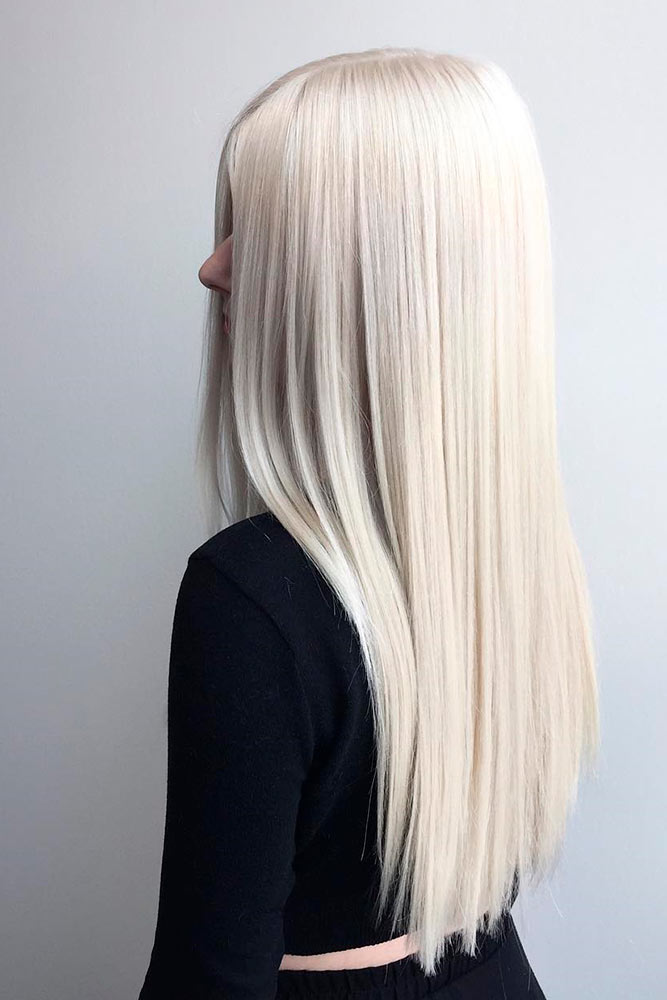 /
Ladies who prefer it short can opt for ash-blonde cuts with a stylish undercut. A cute 'do with simple ways of styling is perfect for any occasion.
Ice Blonde Hair
Credit photo: instagram.com/sofiya.bravo
i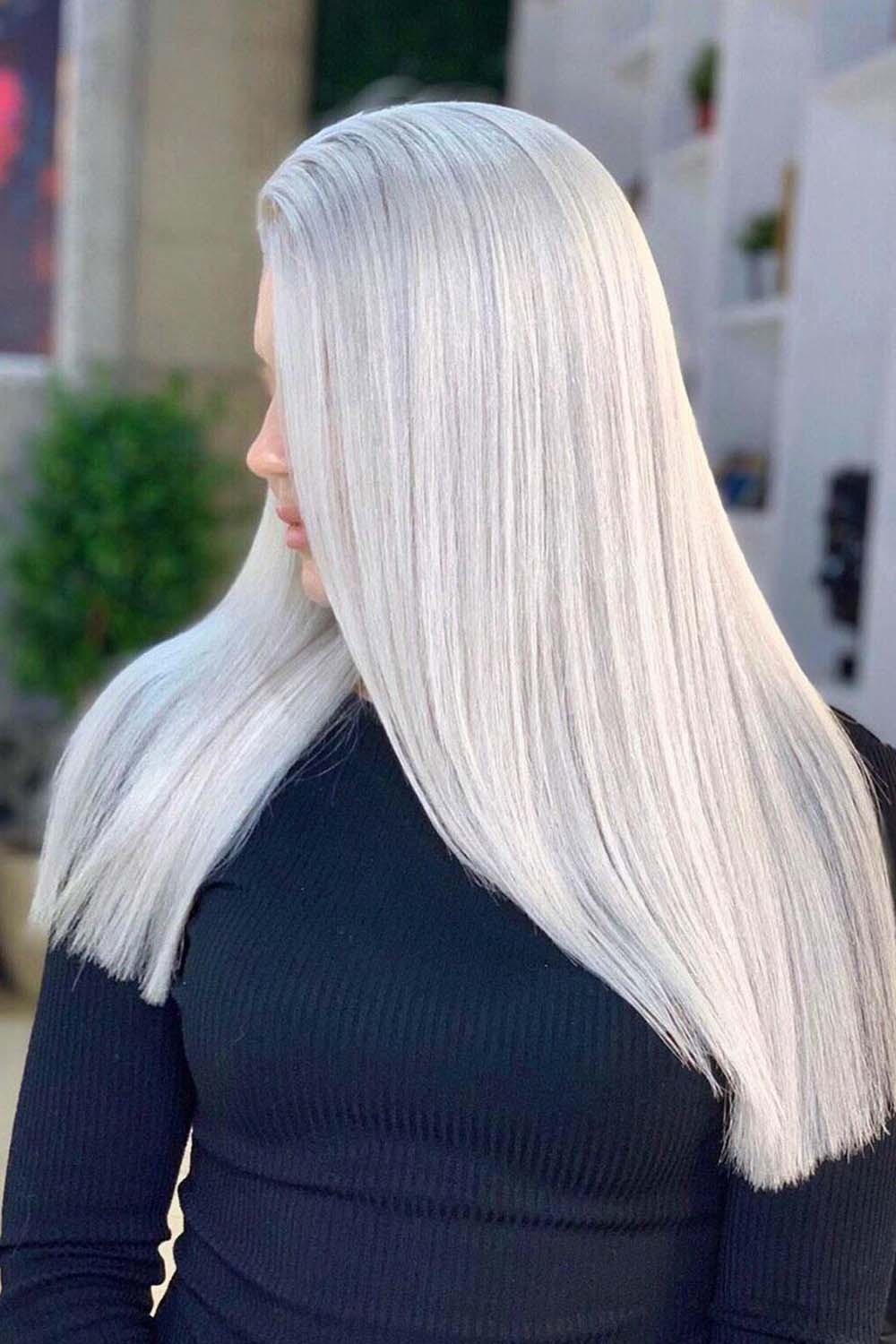 Credit photo: instagram.com/sofiya.bravo
i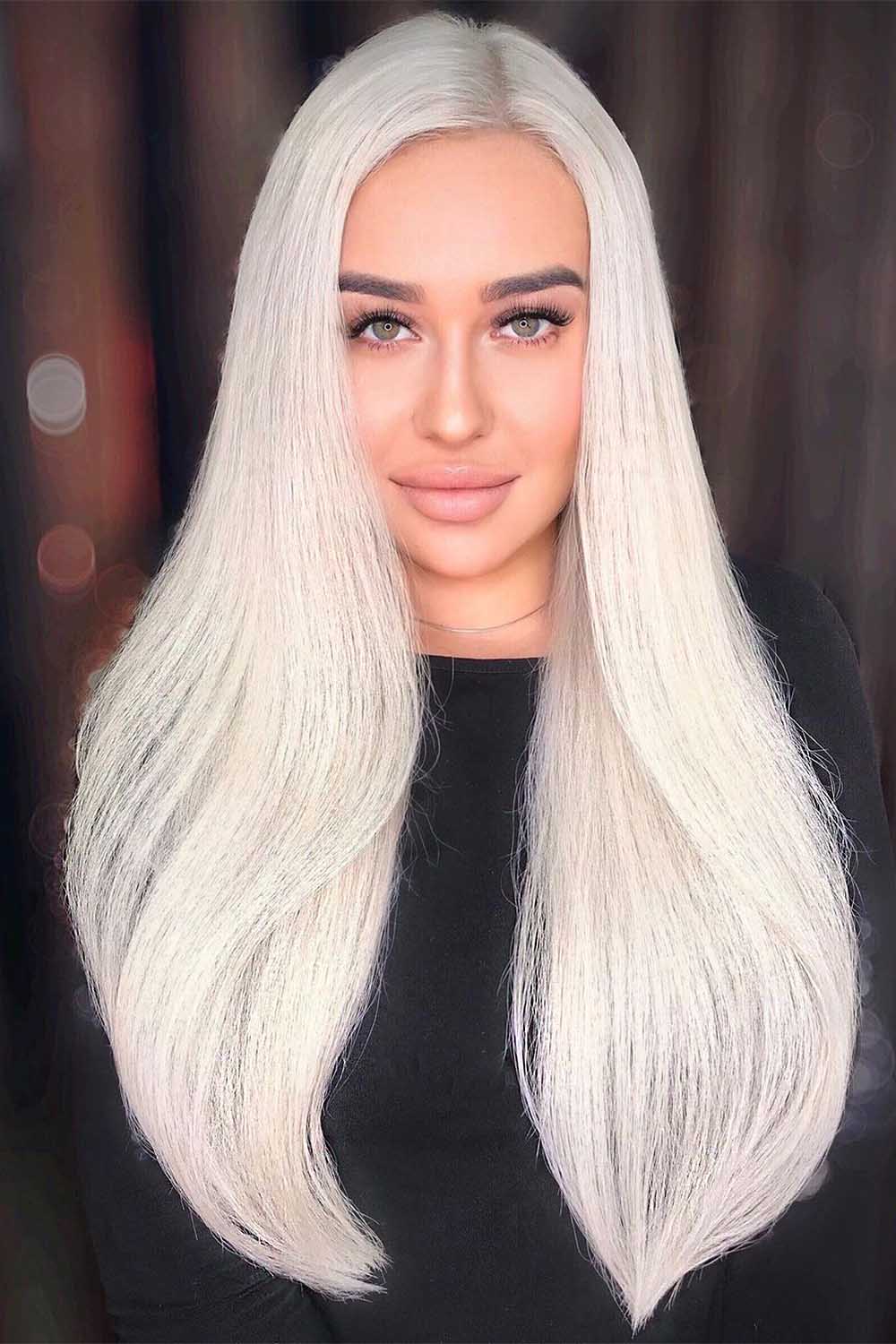 /
Icy shades of blonde have a pleasant bluish undertone that can nicely complement women with light complexions and blue or gray eye colors. Also, you can spice them up with a soft blue, purple or even gray tint to make the colors even more dynamic.
White And Colorful Ends
Credit photo: instagram.com/elissawolfe
i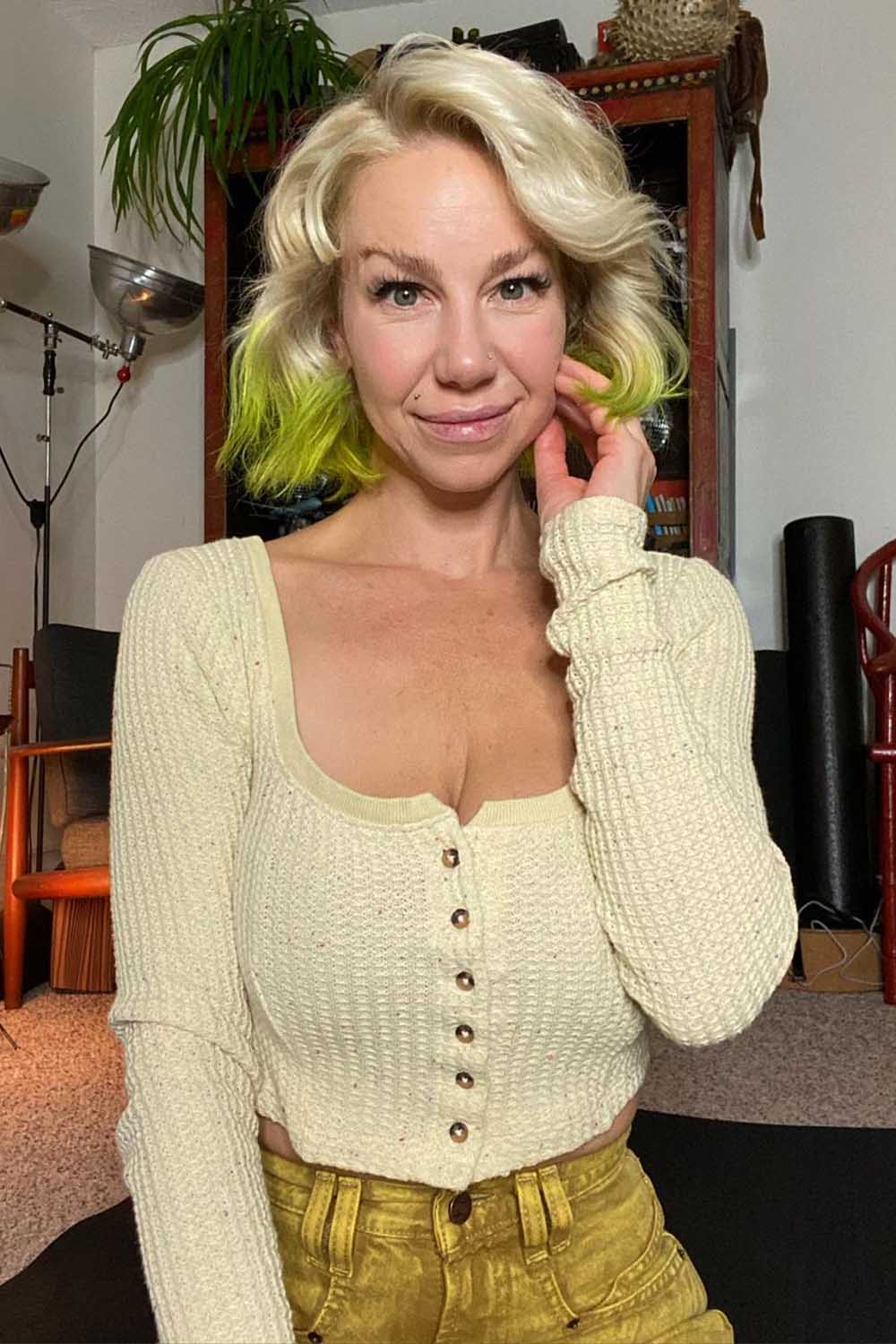 Credit photo: Shutterstock
i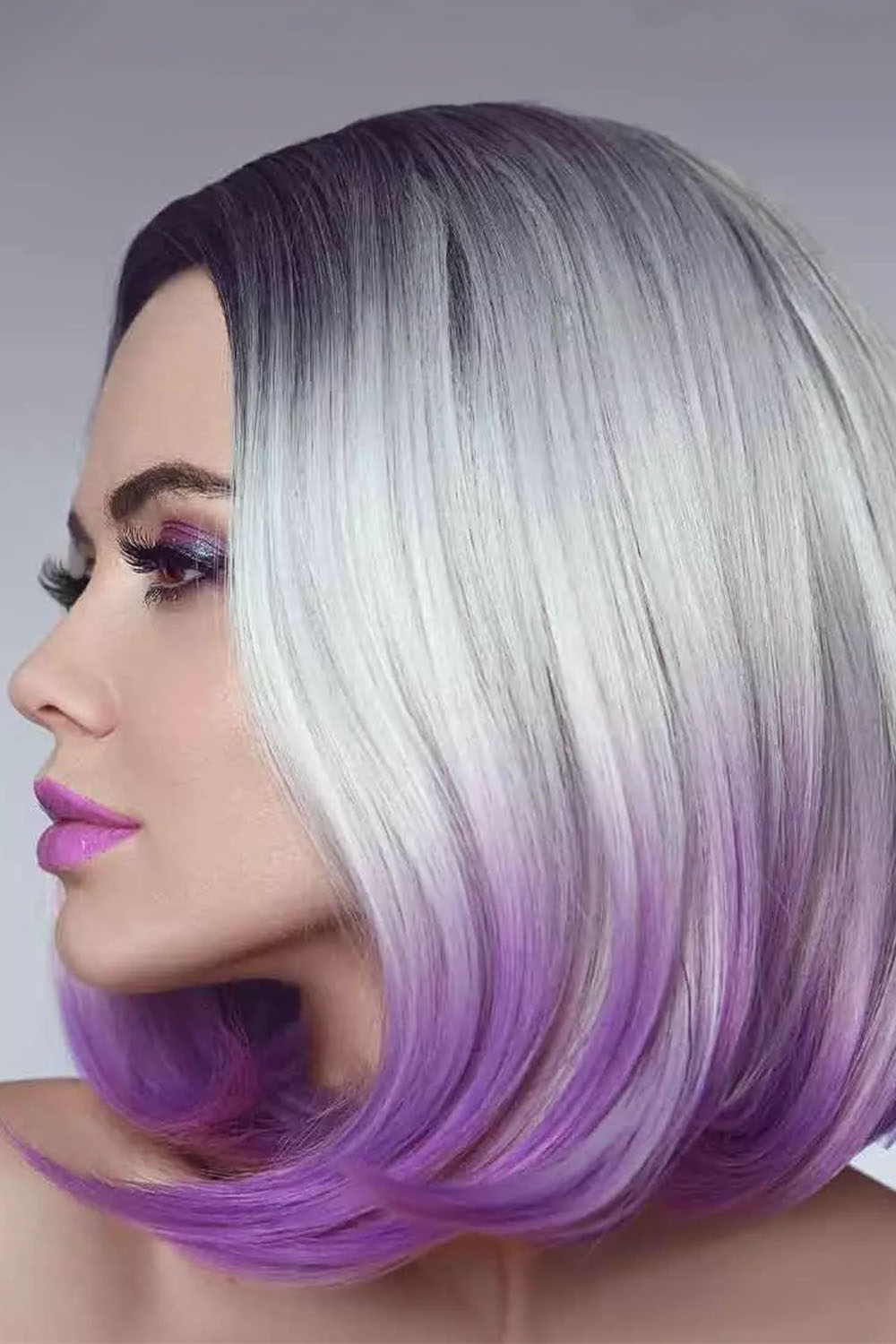 /
Believe it or not, white-blonde hair is a fantastic base for any color experiments you want. It can be anything from slightly colored tips to variously applied highlights, depending on your mood. But, we'd like to recommend you coloring your ends only to accentuate the blonde without overlapping it.
People Also Ask
Is platinum blonde the same as white?
Is white blonde hair hard to maintain?
Can you go platinum blonde without bleach?