White blonde hair is the dream of many women disregarding the age. And there is no wonder why, just one look at these stunning blonde beauties makes you crave for the same look yourself. Yet, there are things to consider before making such a drastic change. And we will try to assist you on that road to look like Daenerys Targaryen.
Long White Blonde Hair
Source: bescene via Instagram, maggiemh via Instagram
Platinum blonde hair looks fabulous when combined with longer hair. That is due to its ability to complement any natural hair color and create something special and different each time.
Medium White Blonde
Source: thehairstandard via Instagram, maggiemh via Instagram, bescene via Instagram
In our opinion, bleach blonde hair works best for middle-length hair. If you combine your middle bob with blonde, the perfect carefree look will be granted. Try it and you won't regret for sure.
White Blonde Hair like Daenerys Targaryen
Source: maggiemh via Instagram, blonde_rehab via Instagram, celiastylez via Instagram
For the lovers of edginess, we also have something in store. The dark to light transition looks both cute and edgy, depending on the way you decide to style it.
Amazing White Blonde
Source: erinelizabethhair via Instagram, hairbynaydene via Instagram
For those who like to wear something more complex, a combination of two tones of blonde in one will be the perfect solution. Besides, going for some intricate braided pattern can spice things up.
Cool Cold Blonde
Source: hairby_chrissy via Instagram, salonb_maartje via Instagram, goddamneddavid via Instagram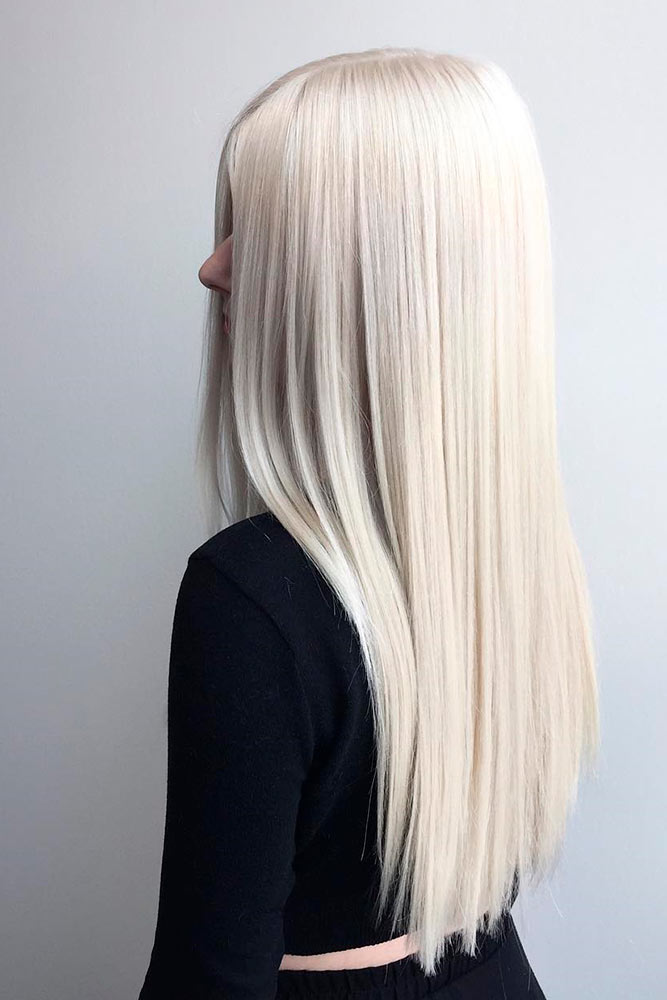 Ladies who prefer it short can opt for ash-blonde cuts with a stylish undercut. A cute 'do with simple ways of styling is perfect for any occasion.
Ice Blonde Hair
Source: shelleygregoryhair via Instagram, blend_studio via Instagram, emilyy_finn via Instagram
Icy shades of blonde have a pleasant bluish undertone that can nicely complement women with light complexions and blue or gray eye colors. Also, you can spice them up with a soft blue, purple or even gray tint to make the colors even more dynamic.
White And Colorful Ends
Source: maggiemh via Instagram, rossmichaelssalon via Instagram
Believe it or not, white-blonde hair is a fantastic base for any color experiments you want. It can be anything from slightly colored tips to variously applied highlights, depending on your mood. But, we'd like to recommend you coloring your ends only to accentuate the blonde without overlapping it.