Due to common misconceptions about a widows peak, people tend to consider it as a flaw. Some refer to it as a type of baldness pattern, whereas others take it as a weird feature that spoils one's hairdo. In fact, it has nothing to do with none of the two concepts, and we're here to prove it.
In this post, we've shared 25 pictures of celebrities with widows peak hair who, by the way, look flawlessly presentable. Alongside this, we will finally explain what a widows peak really is and why there's no need to worry about it.
What Is A Widows Peak?
Source: michaelgrayhair via Instagram
i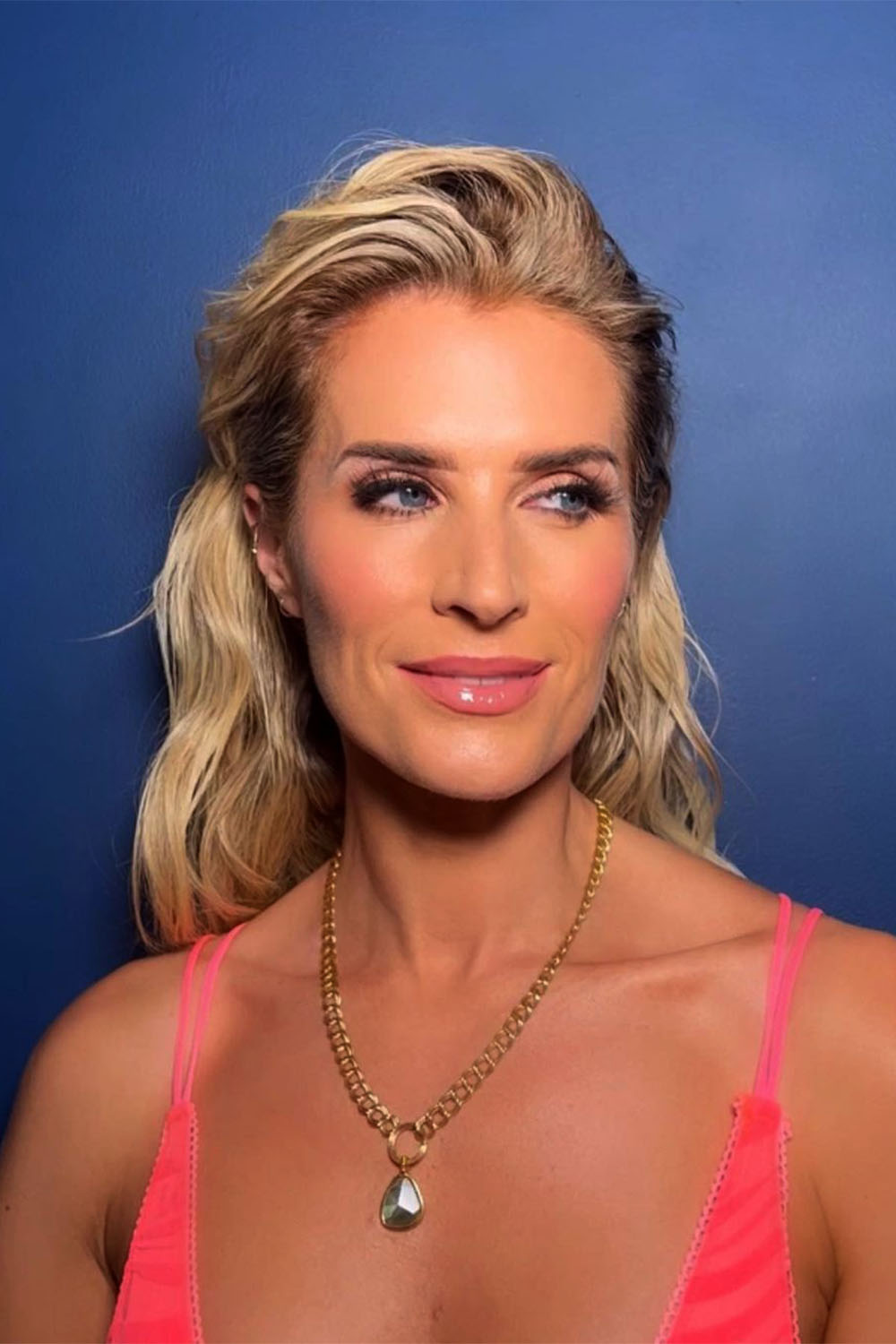 Source: sergeyshapochka via Instagram
i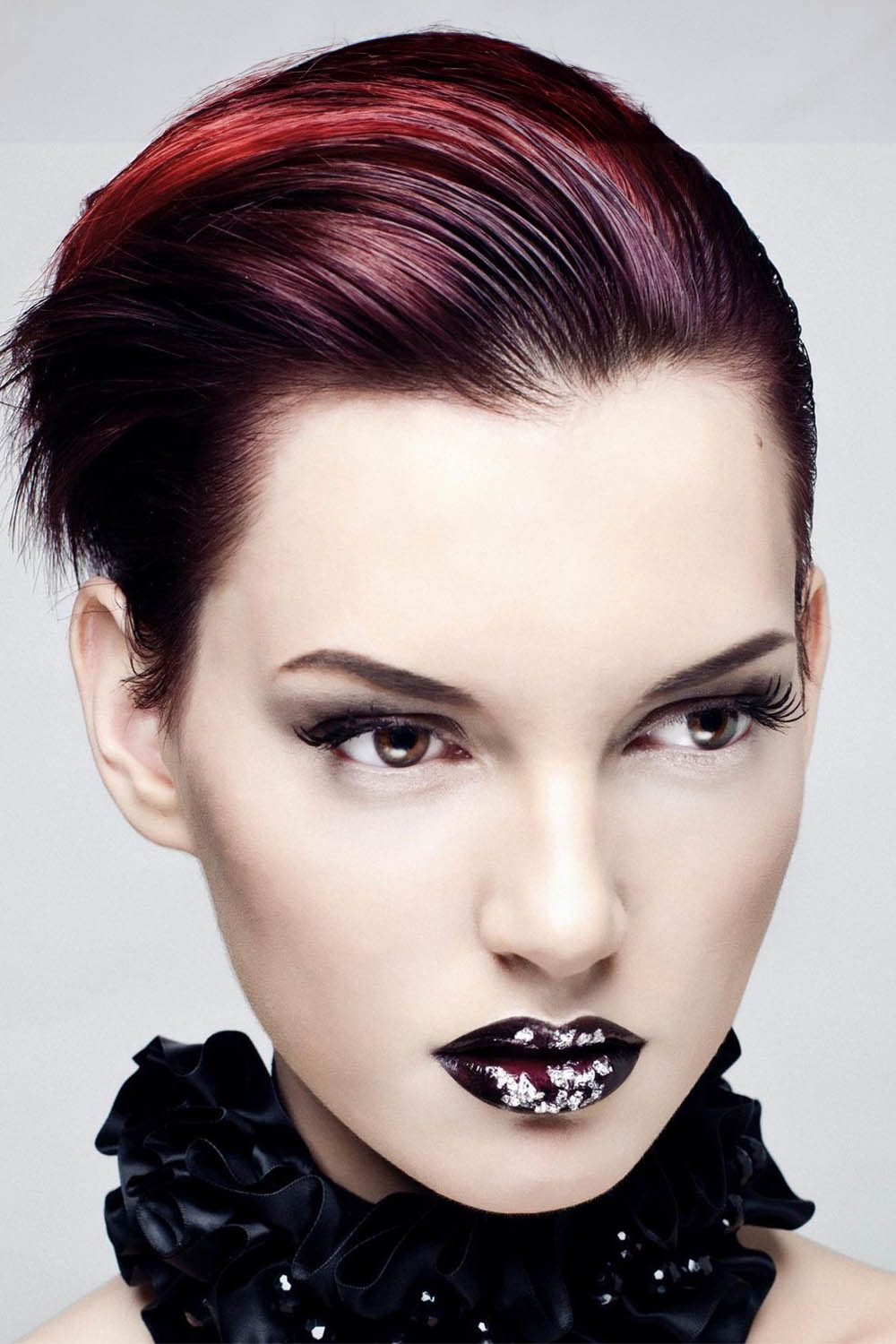 /
'What is a widows peak?' is not just a question; it's a starting point of our article. Generally, it's a V-shaped hairline, where the bottom of its shape hits the front center of the forehead. Such a pattern is set on a generic level and can appear in both men and women. In addition, it's even more common than most people think.
Needless to say, not only widows peak meaning makes people get puzzled. Its name, however, also raises questions regarding its origin. Actually, the name came from an age-old superstition which signified that a man would lose his spouse at an early age. And the reason for such a weird belief was that the hairline resembled the hoods worn by widows after their husbands' death. Creepy, though.
Now, you're probably trying to figure out are hairlines genetic or not? Although now people don't rely on the odd superstition, there are still some widows peak myths to dispel. Lots of men associate the peak with receding hairline. They might be right, but it's not always the case, as the pattern of the former is genetic.
Q: Does a widow's peak mean baldness?
A: Don't confuse a widows peak with a receding hairline, even if the first signs of baldness match the widows peak pattern. Before searching for haircuts for receding hairline and widows peak, recall whether you have the hairline since birth or it's appeared recently.
All in all, there's nothing bad about having a widows peak. Furthermore, a slightly different hairline can make you look unique. A lot of celebrities already know it, and the pics you're going to see are living proofs.
Alyson Hannigan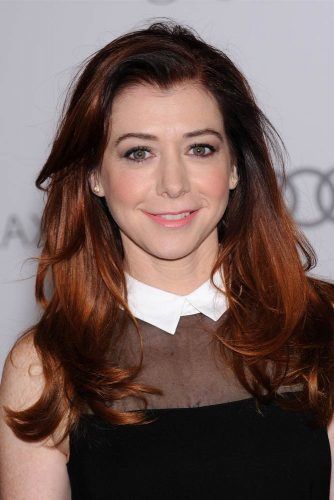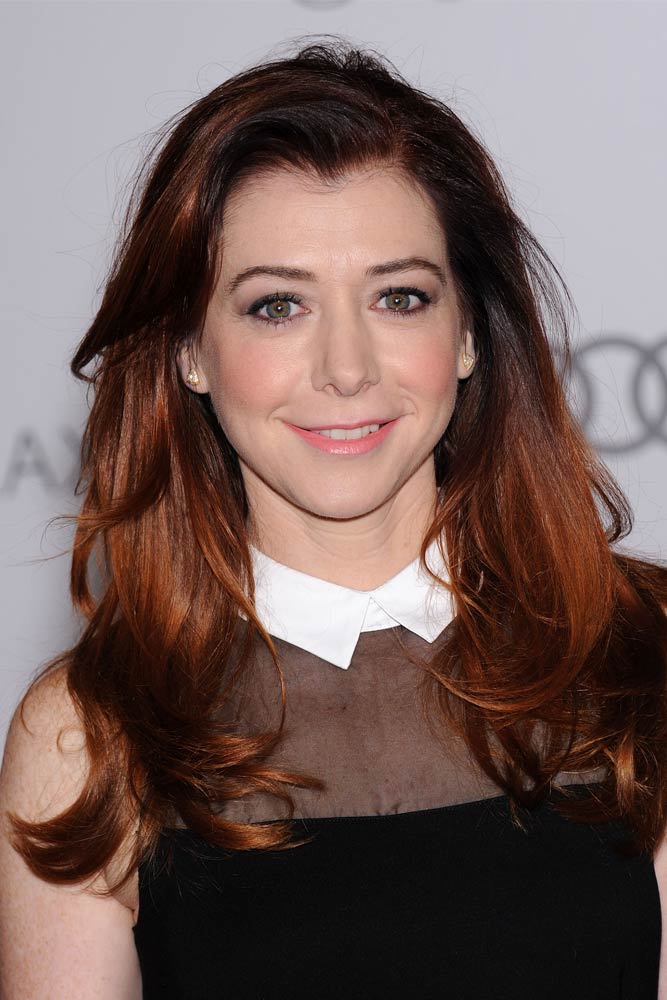 Source: DFree/Shutterstock
Let's take Alyson Hannigan, for example. Here, she slays cameras with a voluminous blowout done on a dark coppery mane. Does her hairline affect the look?
Blake Lively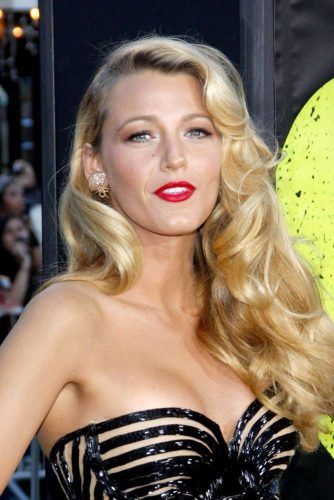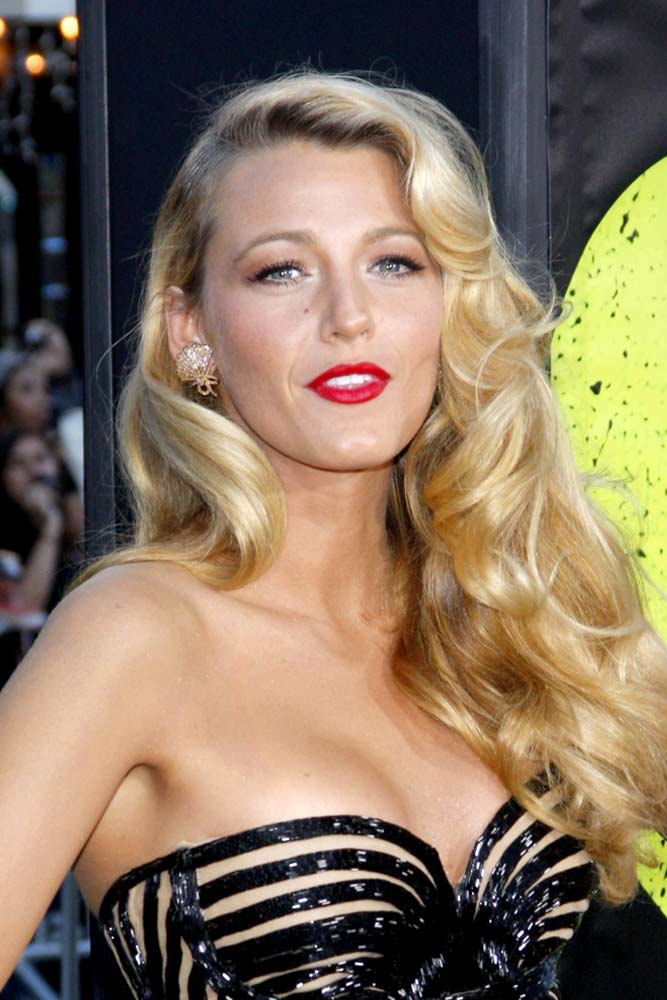 Source: Tinseltown /Shutterstock
Blake Lively is a woman whose hair is always on point. In this look, she got her hair waved and swept it to one side to balance out the whole silhouette.
Kourtney Kardashian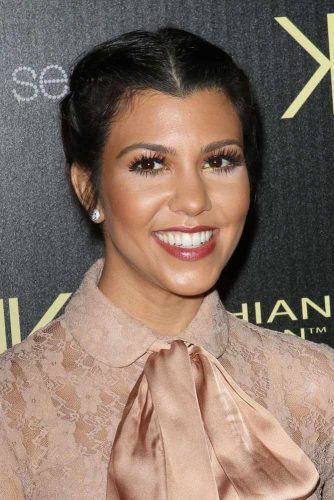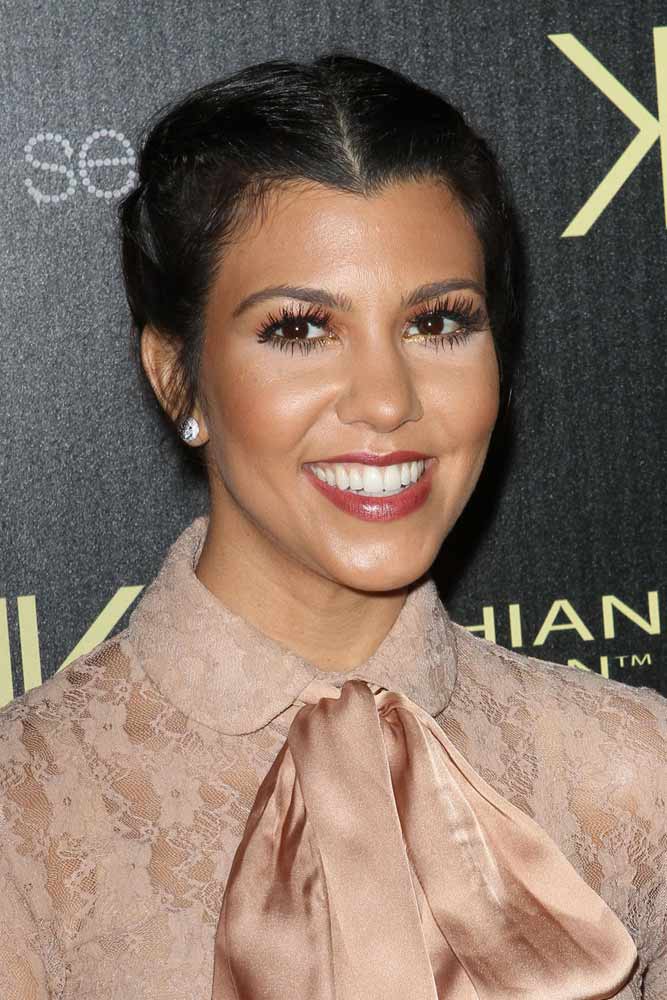 Source: admedia/Shutterstock
Kourtney Kardashian is here to show that the widows peak hairline is just a hairline. For her, it's not an obstacle to wearing a perfectly sleek, middle-parted updo.
Fran Drescher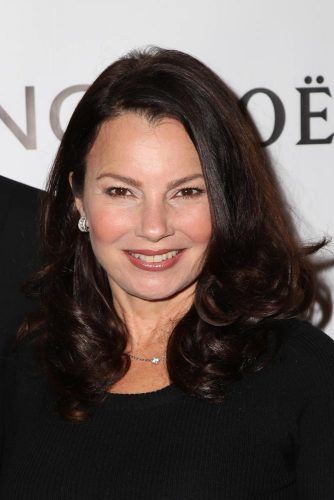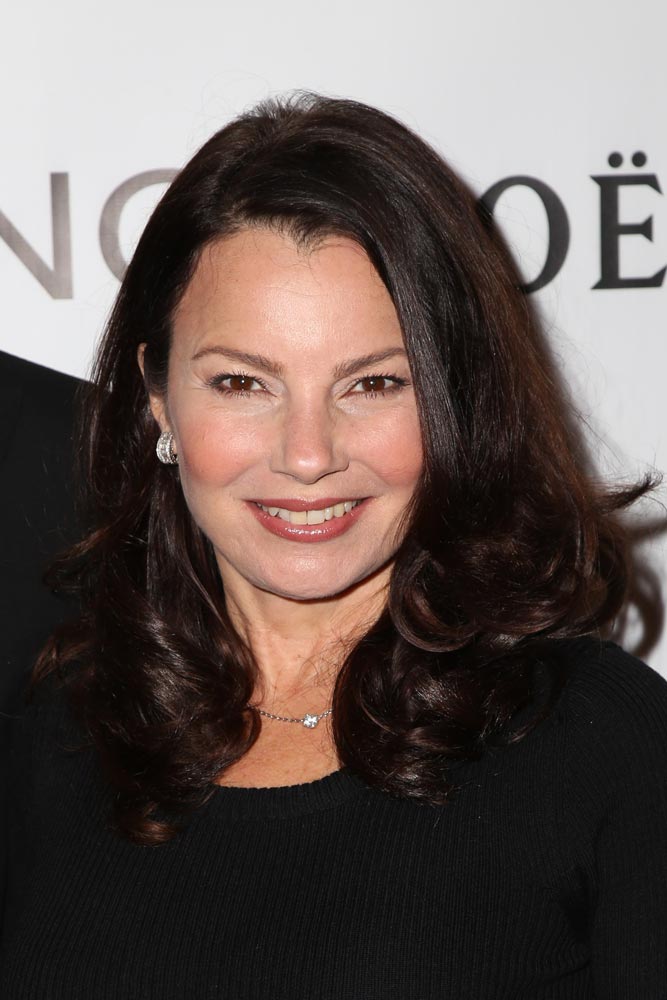 Source: Kathy Hutchins/Shutterstock
There's no need for Fran Drescher to worry about her hair as it's actually super thick and voluminous by default. And when she gets waves on her layered locks, she makes the hairline work for additional volume.
Geena Davis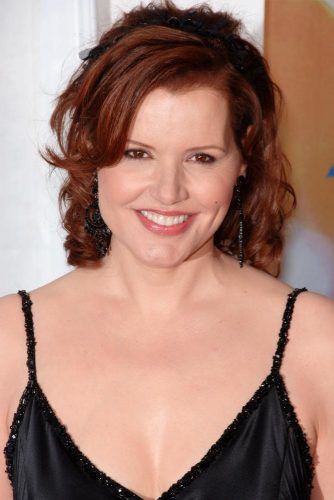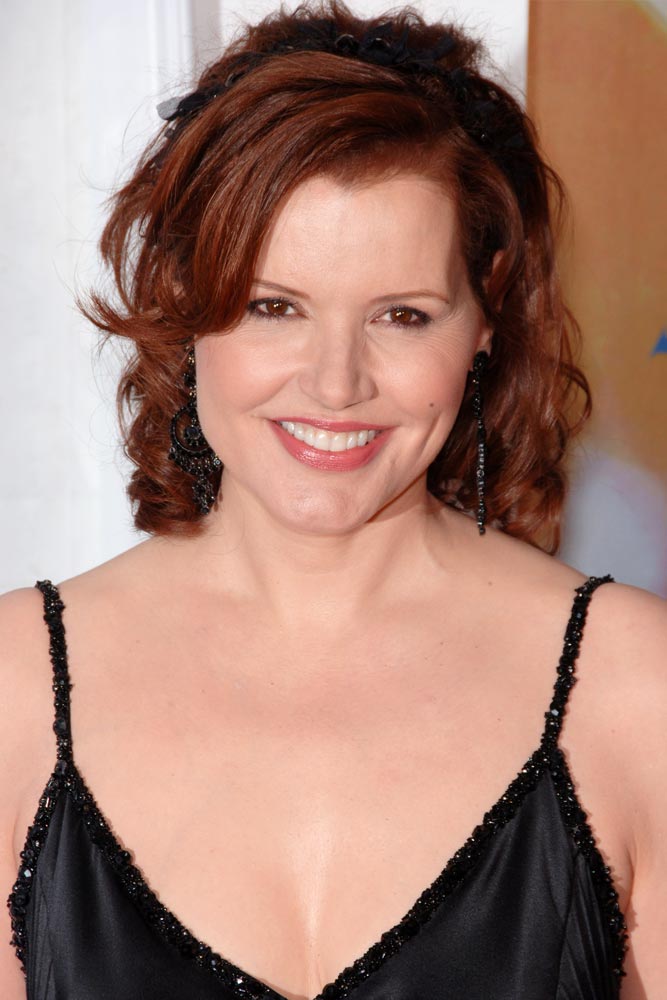 Source: Featureflash Photo Agency/Shutterstock
The way Geena Davis styles her side-swept bangs is really worth an oscar: it draws attention from the unusual hairline.
Rachel Weisz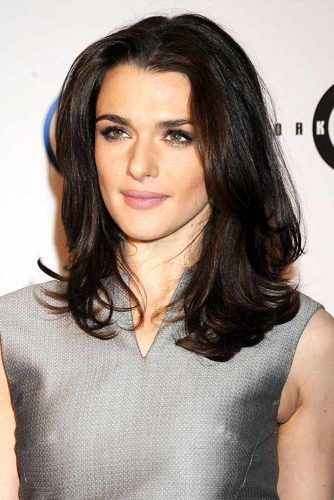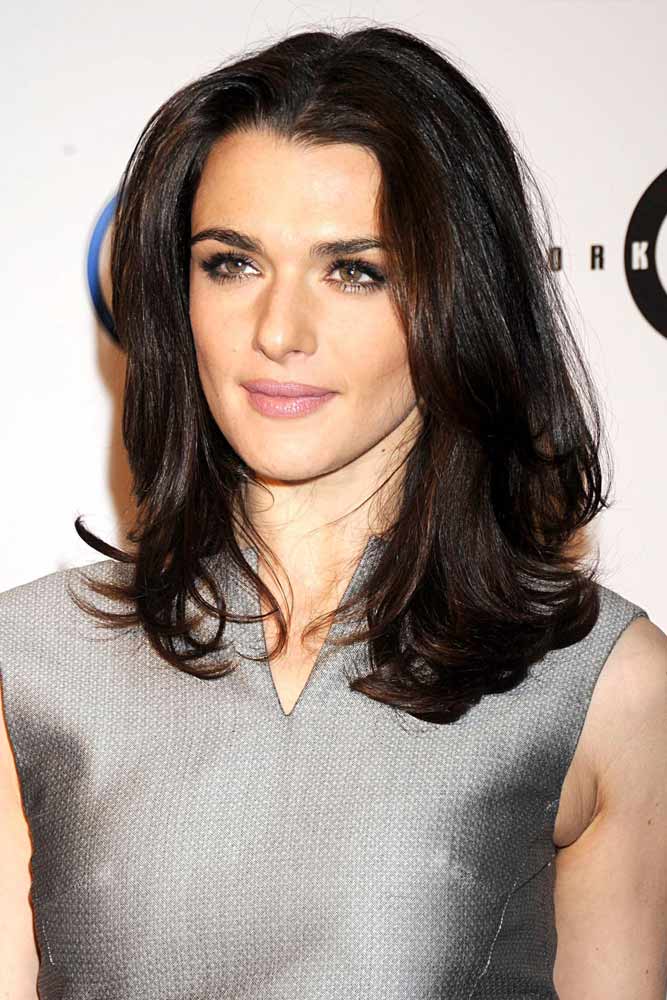 Source: Everett Collection/Shutterstock
By parting her hair to the center, Rachel Weisz puts her beautiful face in the spotlight. The best thing is, she manages to keep the balance with the help of a slight wave.
Kat Graham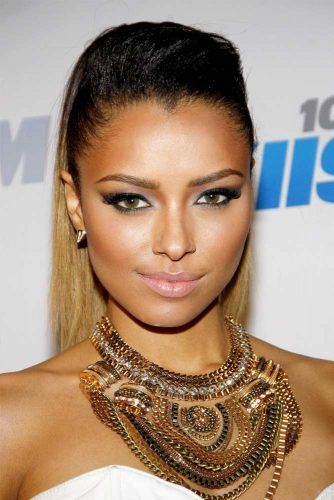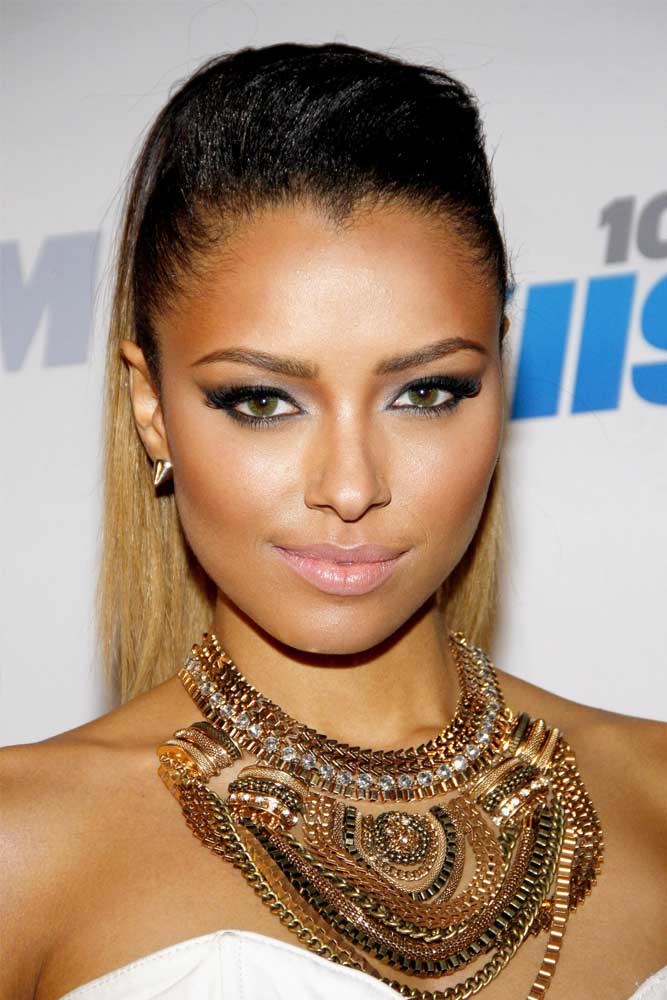 Source: Tinseltown/Shutterstock
Kat Graham prefers to turn her top into a voluminous side ponytail. This idea helps to create a smooth hair blend, hiding up the hairline.
Brooke Shields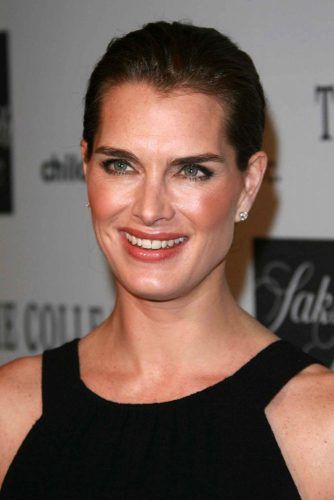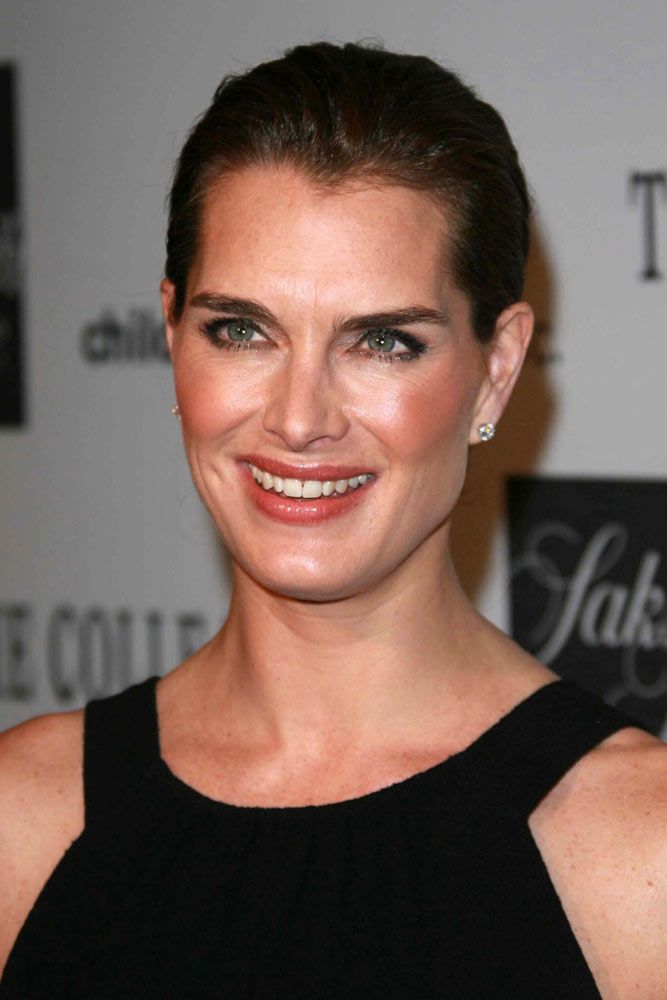 Source: s_bukley/Shutterstock
Brooke Shields appreciate naturalness and simplicity, so she simply puts all her hair into a tight low bun and looks amazing.
Milla Jovovich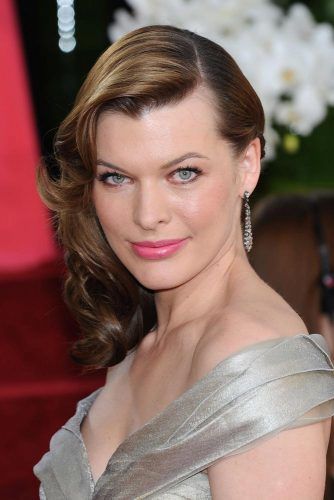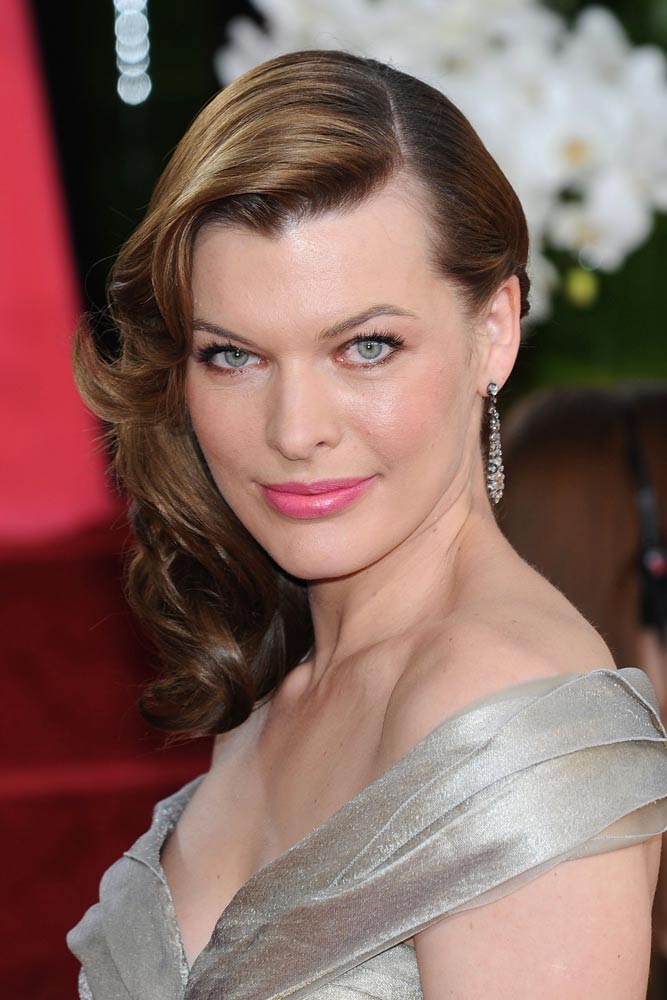 Source: DFree/Shutterstock
Side-parted hairstyles, whatever they are, look great on ladies with such a hairline. Well, it's not a secret to Mila Jovovich.
Jessica Simpson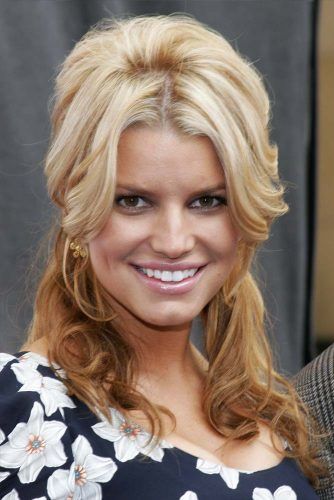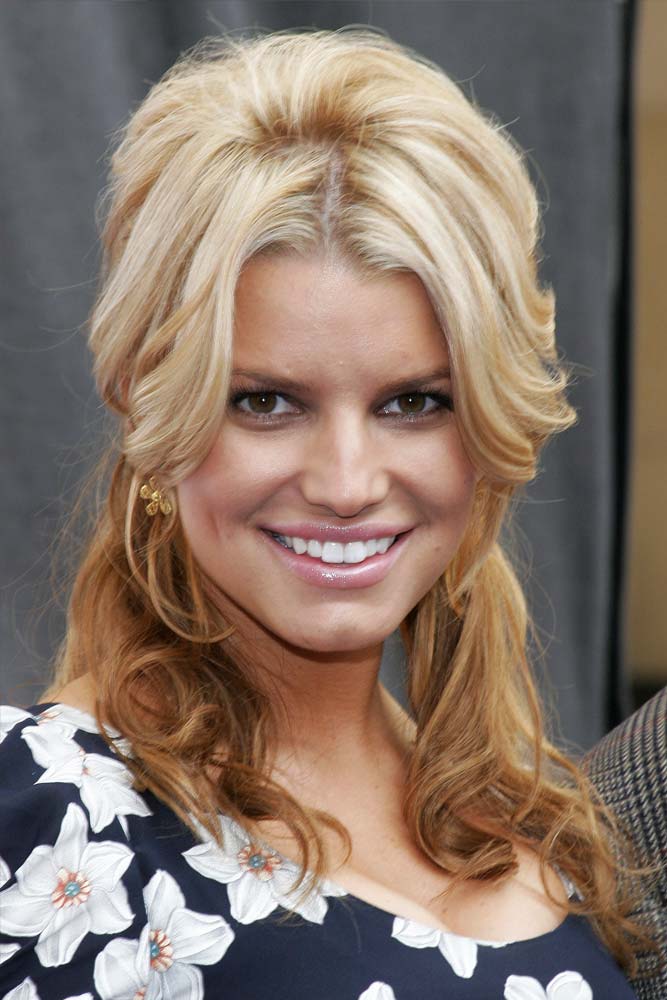 Source: Tinseltown/Shutterstock
Jessica Simpson's hairstyles always show her appearance from the best angle. This idea, for instance, features a nice face-framing element which smooths everything out.
Kelly Hu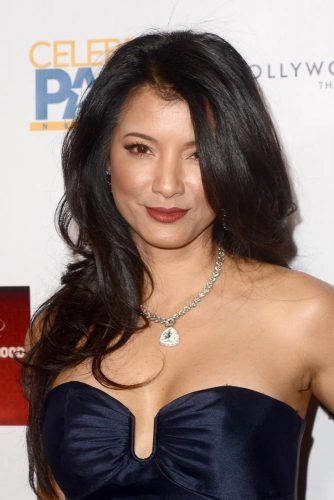 Source: Kathy Hutchins/Shutterstock
Following the best examples, Kelly Hu works on her little flaw with a splash of magnificent blowouts framing her face. With her voluminous front layers, the V-shaped hairline is merely visible. Well, that's a goal!
Kate Walsh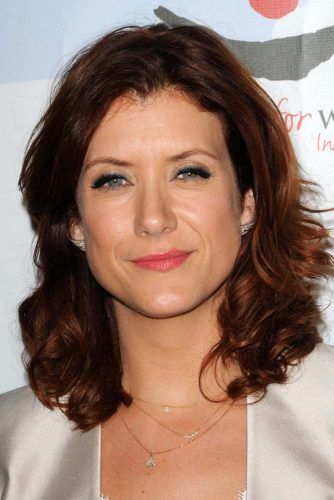 Source: s_bukley/Shutterstock
To draw attention from her hairline, Kate Walsh styles her short bob slightly off the center. This allows for building the needed balance without putting much effort.
Vanessa Williams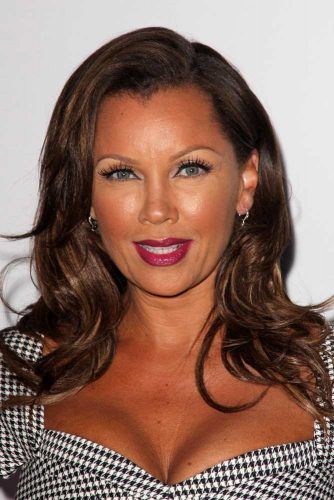 Source: s_bukley/Shutterstock
Do you know what percentage of the population has a widow's peak? According to the latest survey, almost 35 percent of the world's population has a V-shaped hairline. In fact, it's more common than its rare. Now, let Vanessa Williams showcase her own survey: the right approach to long side-parted hairstyle is the key to 100% radiant look for your widows peak.
Colin Farrell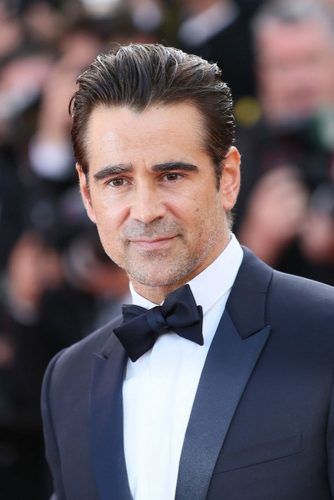 Source: Denis Makarenko/Shutterstock
Before you start asking yourself can you get rid of a widow's peak or not, have a look at this sleek Colin Farrel's hairstyle. Yes, you can actually remove your V-shaped hairline with electrolysis intended to reshape hairlines. But, there's no better way than to embrace your unique trait with cool hairstyles!
Christopher Nolan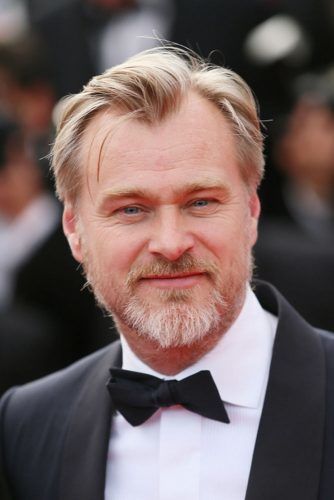 Source: Denis Makarenko/Shutterstock
Even the guy who directed the world's popular movies has a widows peak. So what? Although it's pretty visible, the look is far from being imbalanced. Here, Christopher Nolan looks his best, styling his hair with a side part and finishing the sophisticated look with a medium beard.
Leonardo DiCaprio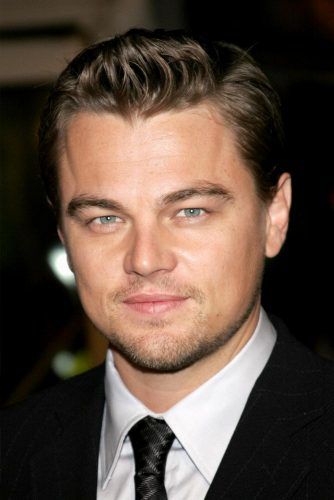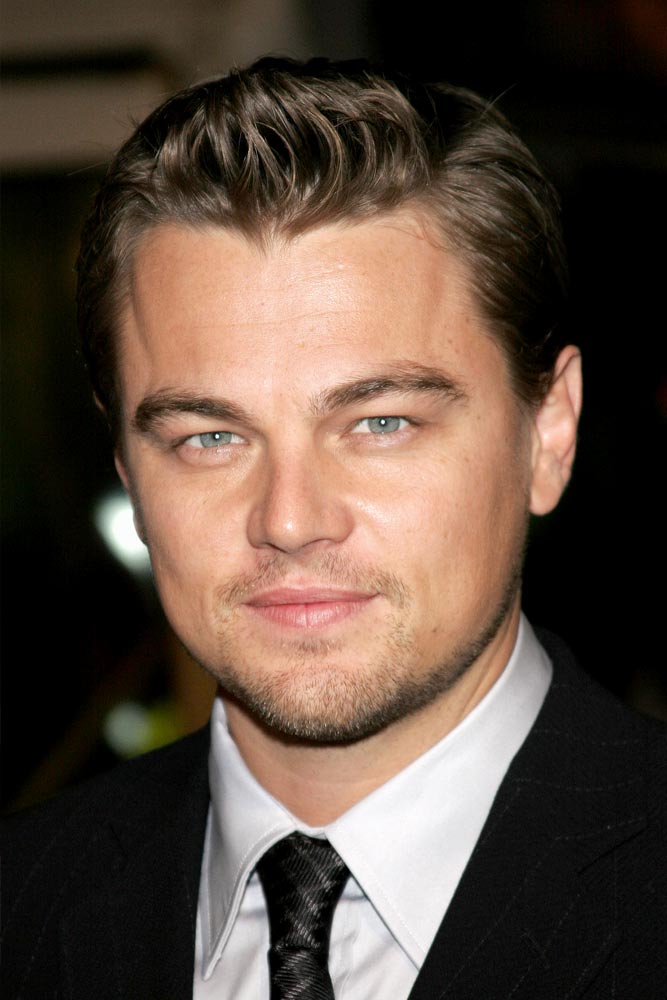 Source: Tinseltown/Shutterstock
Leonardo DiCaprio seems to have nailed wearing hairstyles for men with widows peak. Well, this smart and textured look with crew cut speaks for itself.
Chris Hemsworth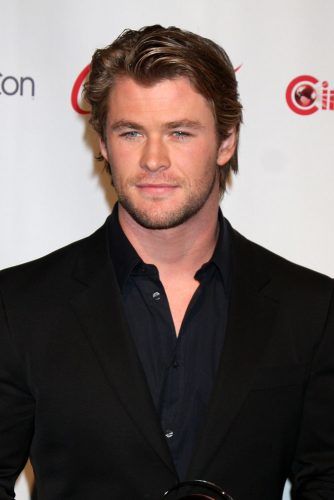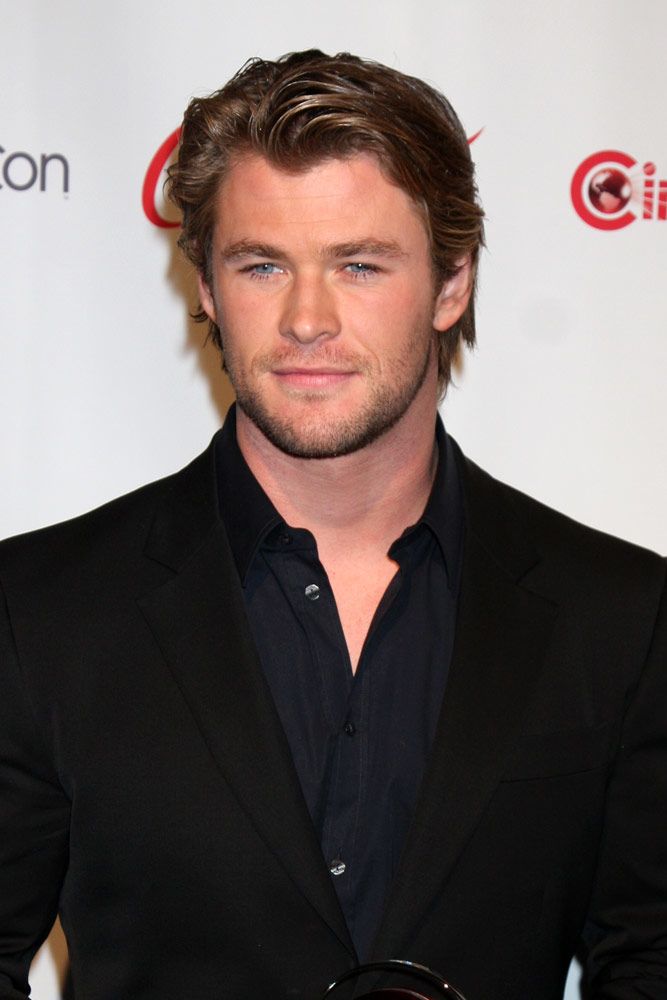 Source: Kathy Hutchins/Shutterstock
Chris Hemsworth decided to add a fun twist to his hair, finishing the look with a distinctive texture. As a result, he got himself a harmonic look.
Josh Duhamel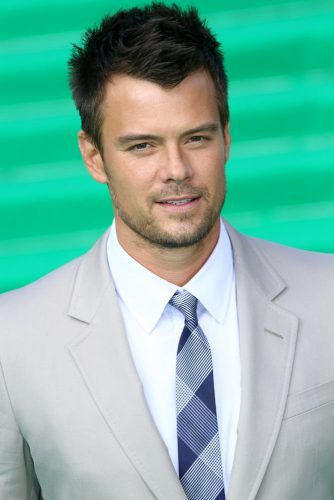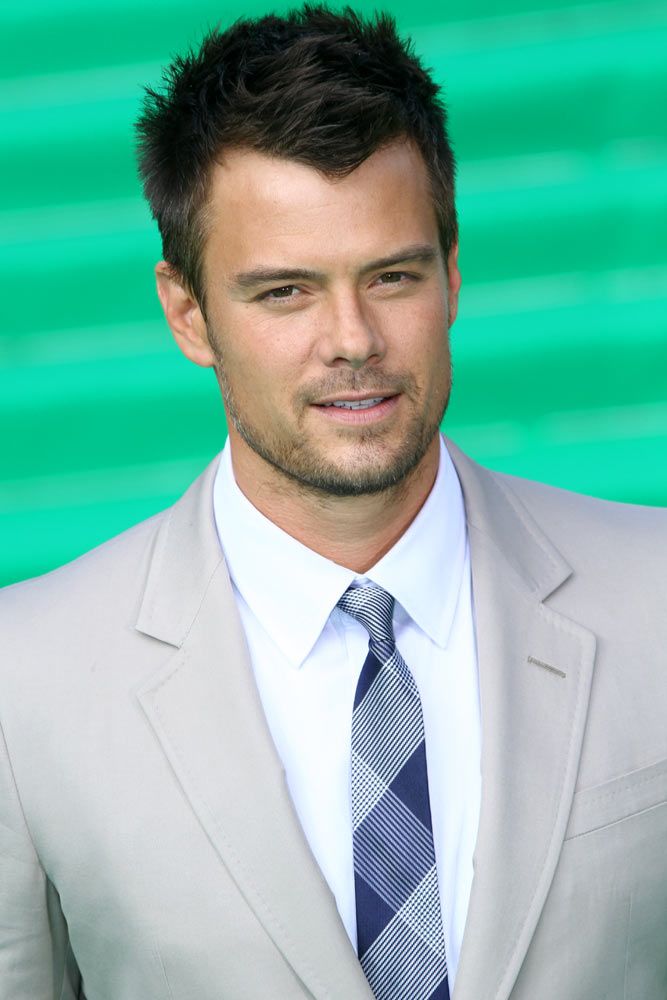 Source: Denis Makarenko/Shutterstock
Josh Duhamel considers his hairline to be the highlight of his appearance. Therefore, he rocks a widows peak haircut that emphasizes the angular shape, making it more precise.
Keanu Reeves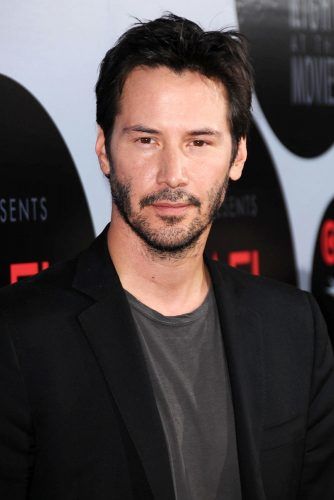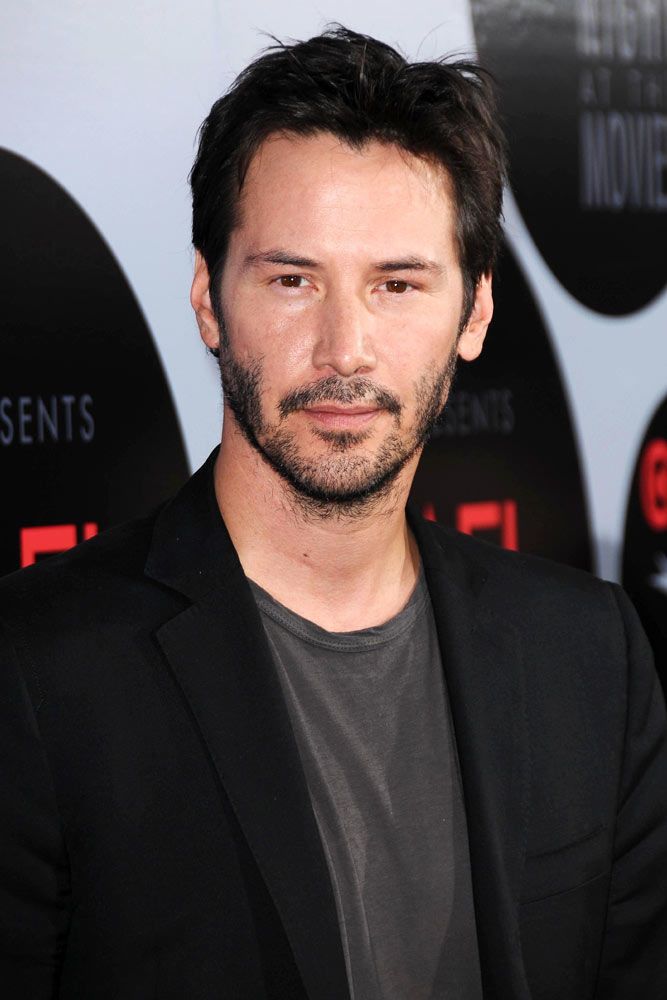 Source: s_bukley/Shutterstock
Keanu Reeves masterfully gets the most out of his hairline. To be more exact, he styles his hair high and messy, thus balancing things out.
Matt Damon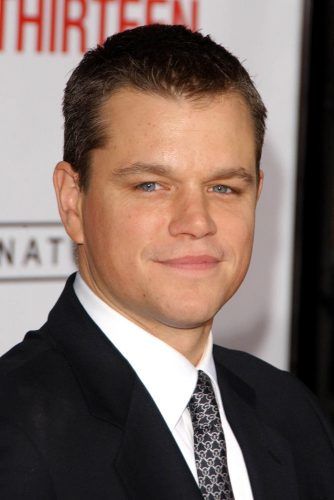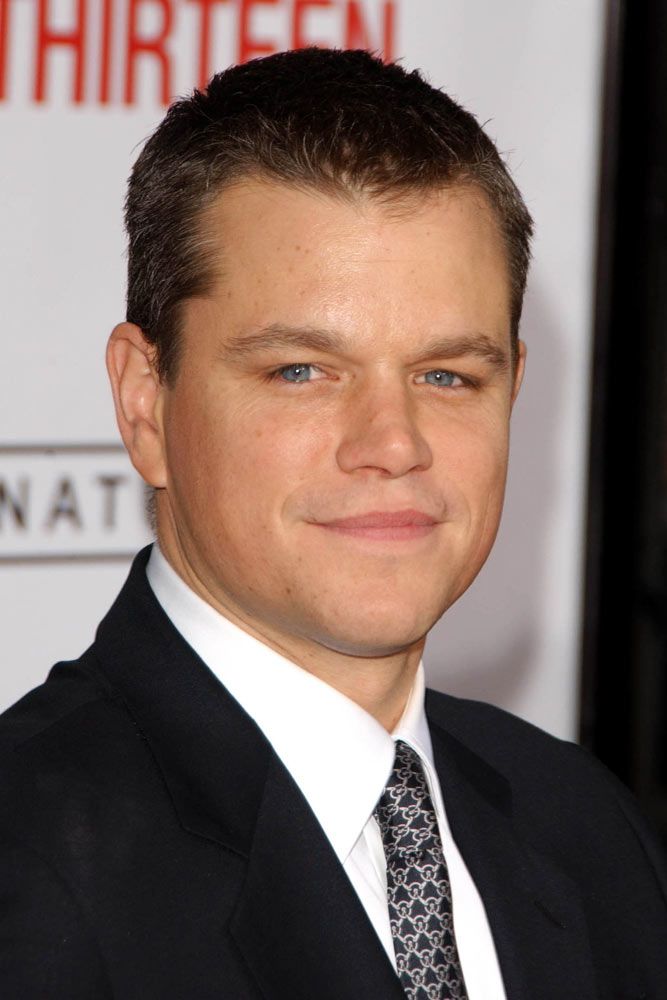 Source: s_bukley/Shutterstock
To keep up with a decent look, Matt Damon prefers to go as short as possible. And it goes without saying how masculine his look is.
Christian Bale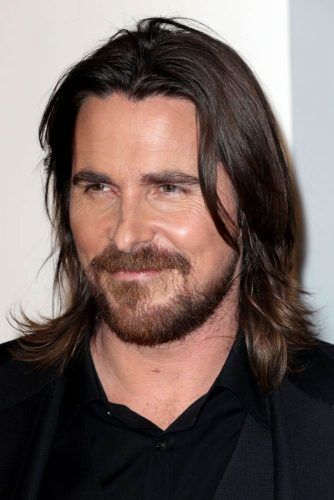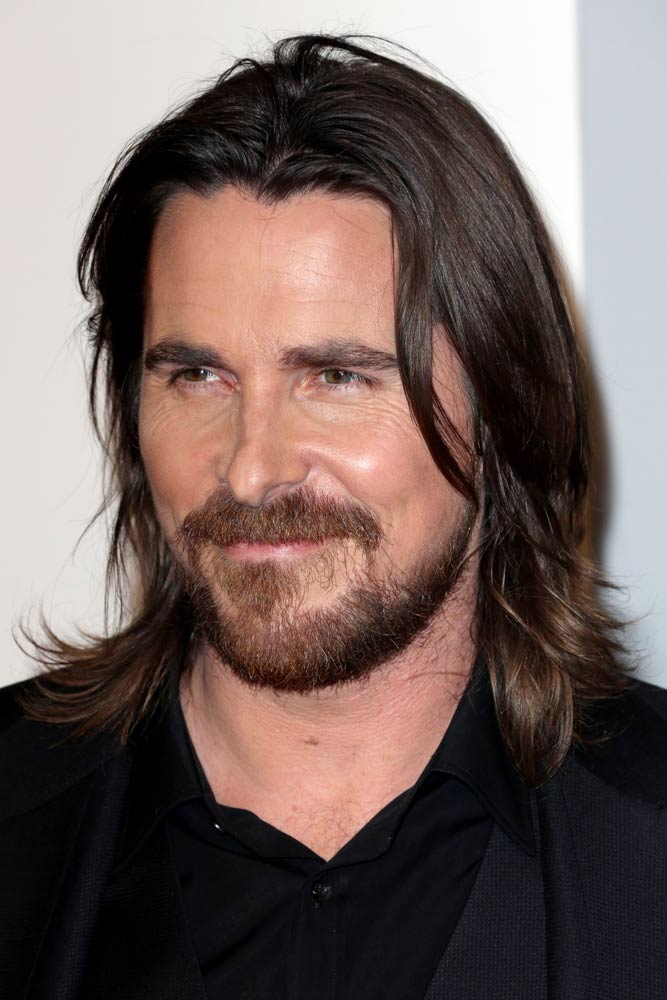 Source: Krista Kennell/Shutterstock
Christian Bale never cares too much about his hair. The truth is, it doesn't make him look less attractive and virile.
Jamie Dornan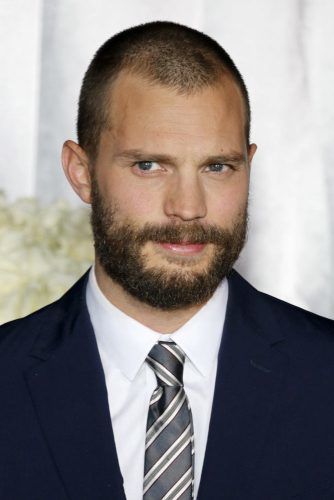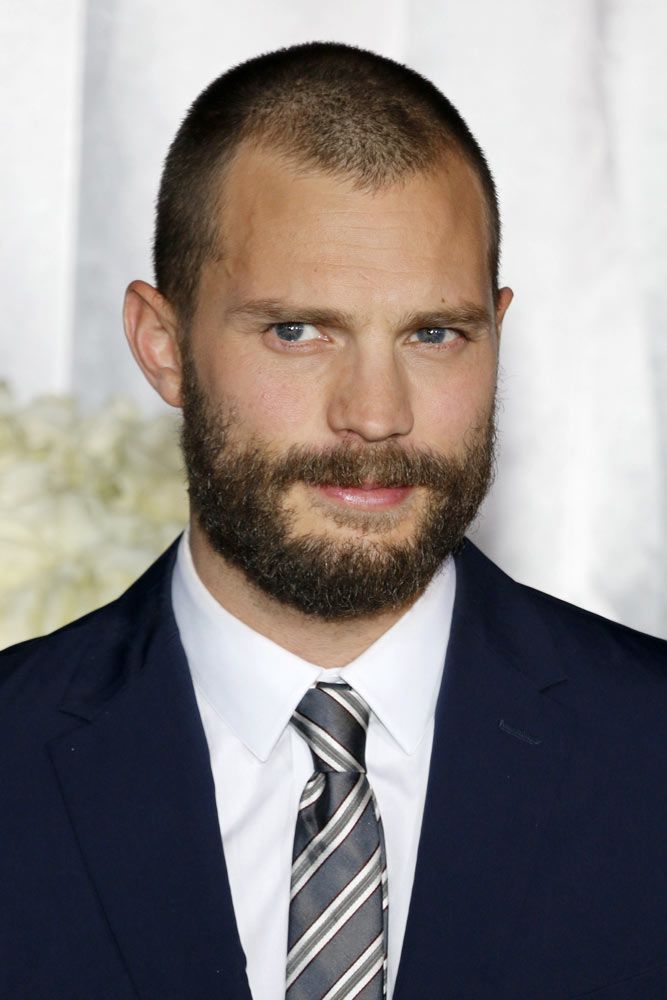 Source: Tinseltown/Shutterstock
Jamie Dornan is full of surprises, especially when it comes to his hair. Here, in order to hide the peak, the actor buzzed his hair off, giving it a neat and even finish.
Dolph Lundgren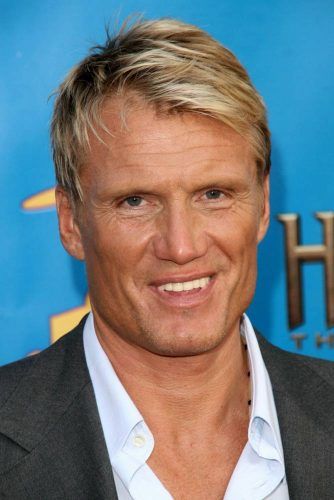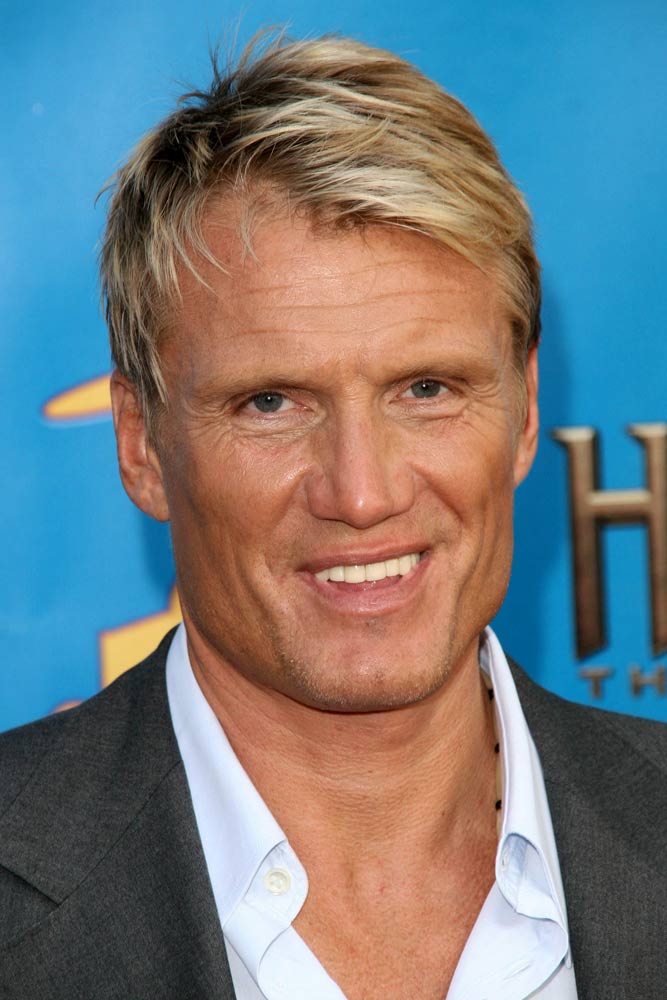 Source: s_bukley/Shutterstock
With layers and a side-swept look, Dolph Lundgren widows peak looks less noticeable. As a matter of fact, such widows peak haircuts work ravishing for men with square faces.
Garrett Hedlund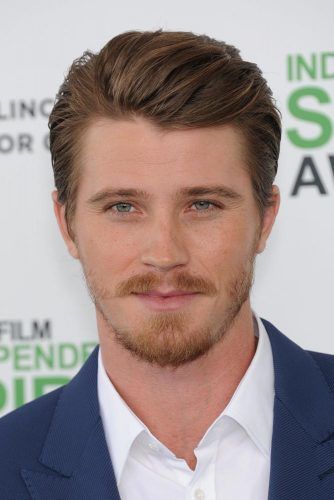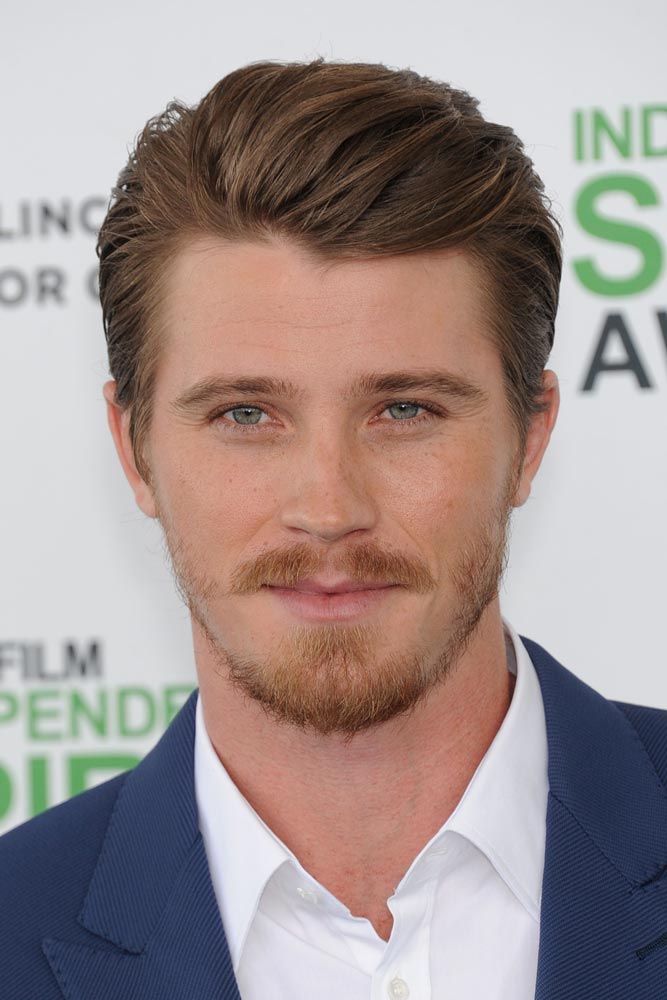 Source: DFree/Shutterstock
Garrett Hedlund nicely builds the balance by pulling off a textured, side-swept look. Plus, the look is very refined and sophisticated!
Henry Cavill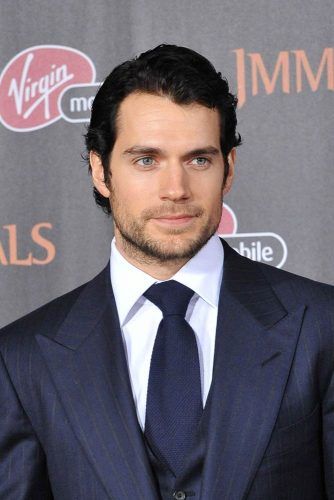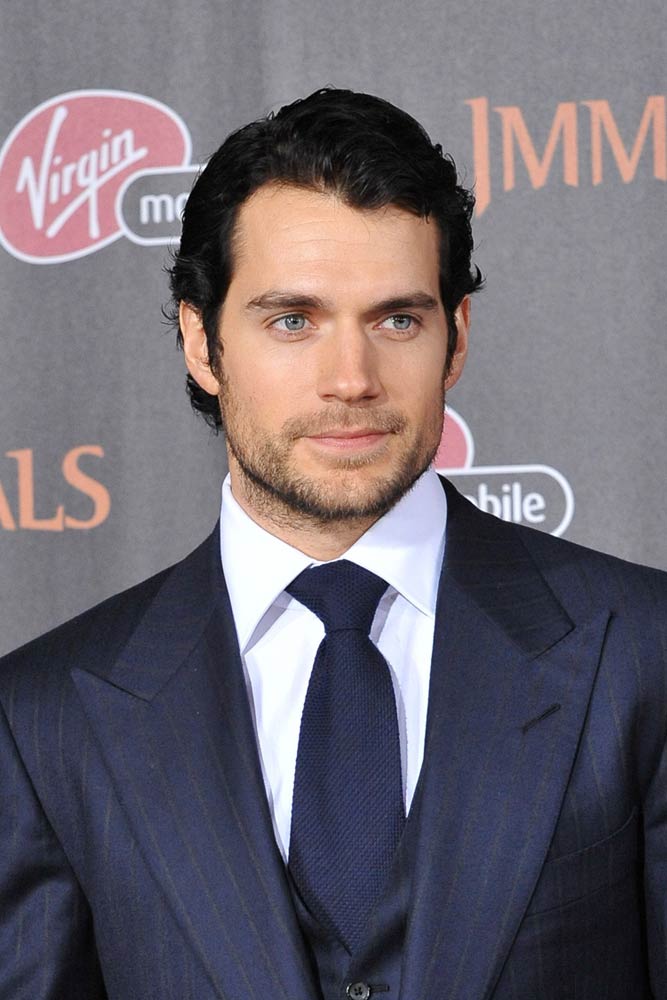 Source: Jaguar PS/Shutterstock
Henry Cavill's curly mane keeps his look away from being outweighed by the hairline. That's because his natural curls create enough volume to get a well-groomed look.
So, are widows peaks normal? Well, despite common misunderstandings about widows peak, it's nothing but a type of hairline that differs from the regular one. Some people believe this detail can affect their appearance in a bad way.
But, to tell you the truth, it's something genetic, which means it only needs the right approach. Today, you've seen lots of widows peak hairstyles spotted on awesome celebrities. Yes, their hairlines do look different. Yet, it doesn't stop them from looking great.
FAQ: Widows Peak
Is widow's peak good or bad?
The appearance of a widow's peak in middle life could be a symptom of baldness. Widow's peaks can also be aggressive. If yours is particularly prominent or receding, it could indicate that you're on the verge of losing your hair.
Can you fix a widows peak?
The problem, like hairlines or eye color, is merely a genetic feature. Basically, there's not so much you can do to change the appearance of a widow's peak. However, there are some style methods you can use to minimize it.
Do bangs work with a widows peak?
A widow's peak looks great with side parts and delicate, flowing bangs. Spiky bangs work well with a declining V hairline giving you a trendy, face-framing look. You can also soften your hairline by incorporating a few sweeping rounded curls into the mix.
Should I let my widows peak grow?
If your widow's peak doesn't fall the way you want, don't shave it. It will distort your face's contour and make you appear sickly. It will return every day, making you feel unconscious. Simply cut it back a couple of centimeters to blend it in with the rest, or leave it alone.
Was this article helpful?