Welcome to the wild and captivating world of wolf cut curly hair! If you're seeking a hairstyle that exudes confidence, edge and a touch of rebellion, then you've come to the right place. The wolf cut with curly hair has quickly become a popular choice among those looking to make a bold statement with their locks. Combining the best of two worlds, the curly wolf cut hair blends the shaggy mullet's ruggedness with the voluminous beauty of curly hair. The result? A mesmerizing fusion that accentuates your natural curls and adds a dash of untamed allure to your overall look. In this guide, we'll delve into the fascinating realm of wolf cut for curly hair, exploring everything you need to know about this trendsetting style. Whether you're considering a major hair transformation or simply seeking inspiration to revitalize your curly locks, we've got you covered.
Wolf Cut for Short Curly Hair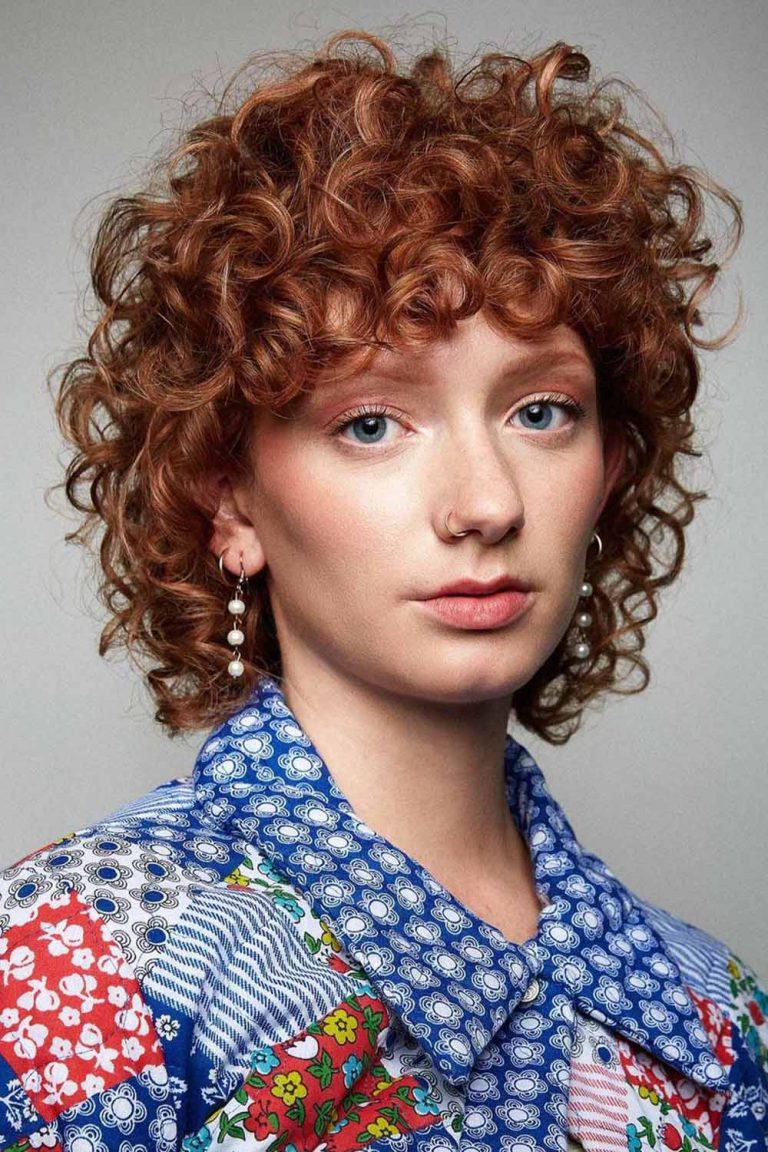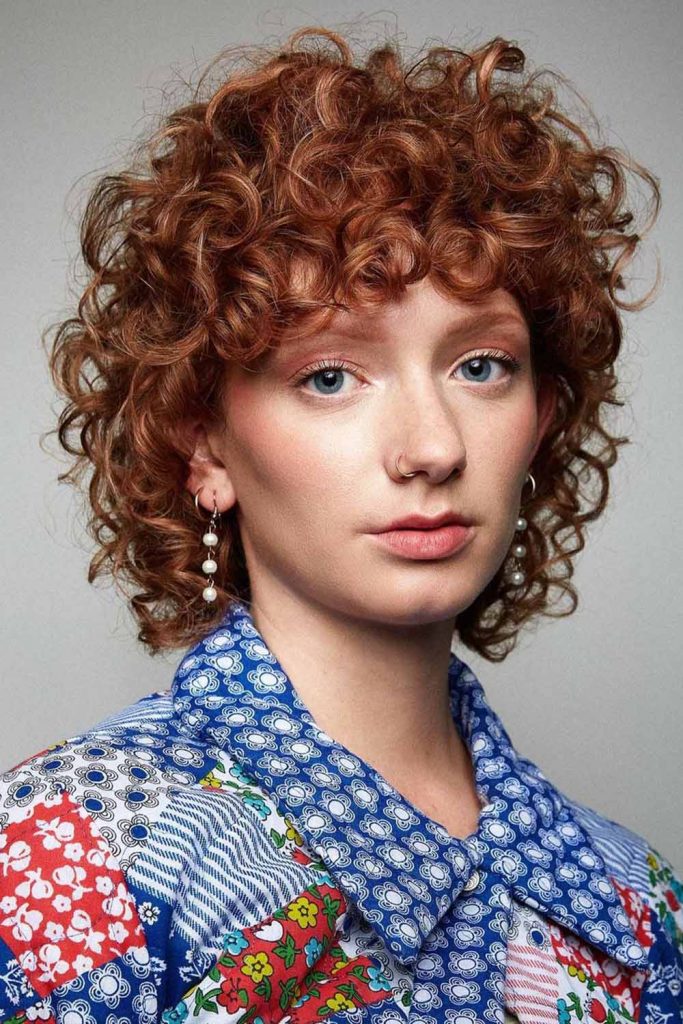 Credit photo: Instagram.com/brianhickman1
Are you a curly-haired individual with shorter locks looking for a hairstyle that combines sassiness and fierceness? Look no further than the wolf cut curly hair short! This innovative and trendy haircut is specifically designed to bring out the best in your curls, even with a shorter length. It takes the principles of the popular wolf cut hairstyle and tailors them to suit those with shorter curls. This short wolf cut style is all about embracing your natural texture and creating a voluminous, edgy look that exudes confidence and individuality. The shorter length allows for easy maintenance and styling while still maintaining the striking impact of the wolf cut.
Wolf Cut with Airy Curls
Credit photo: instagram.com/salsalhair
i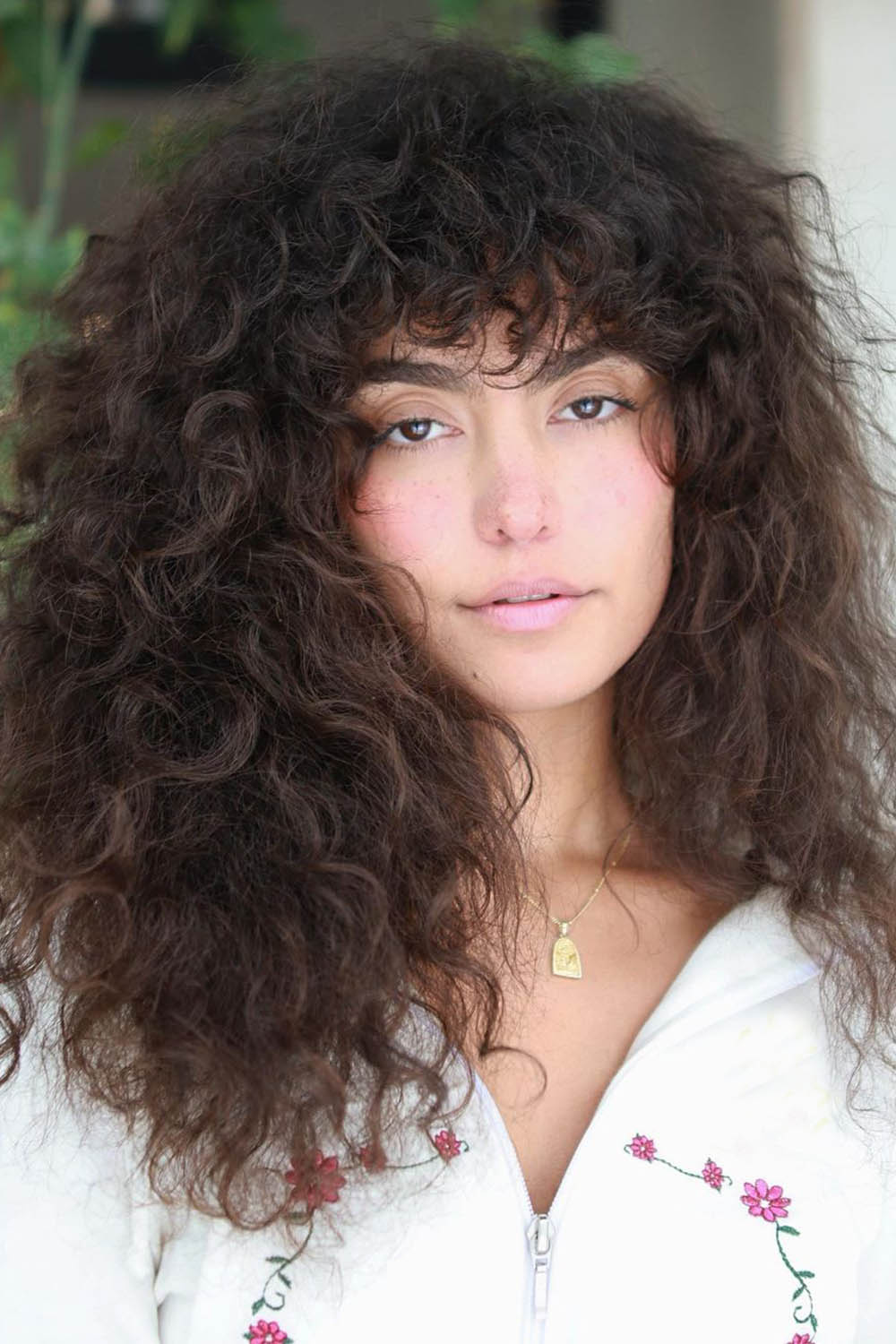 Credit photo: instagram.com/soraverly
i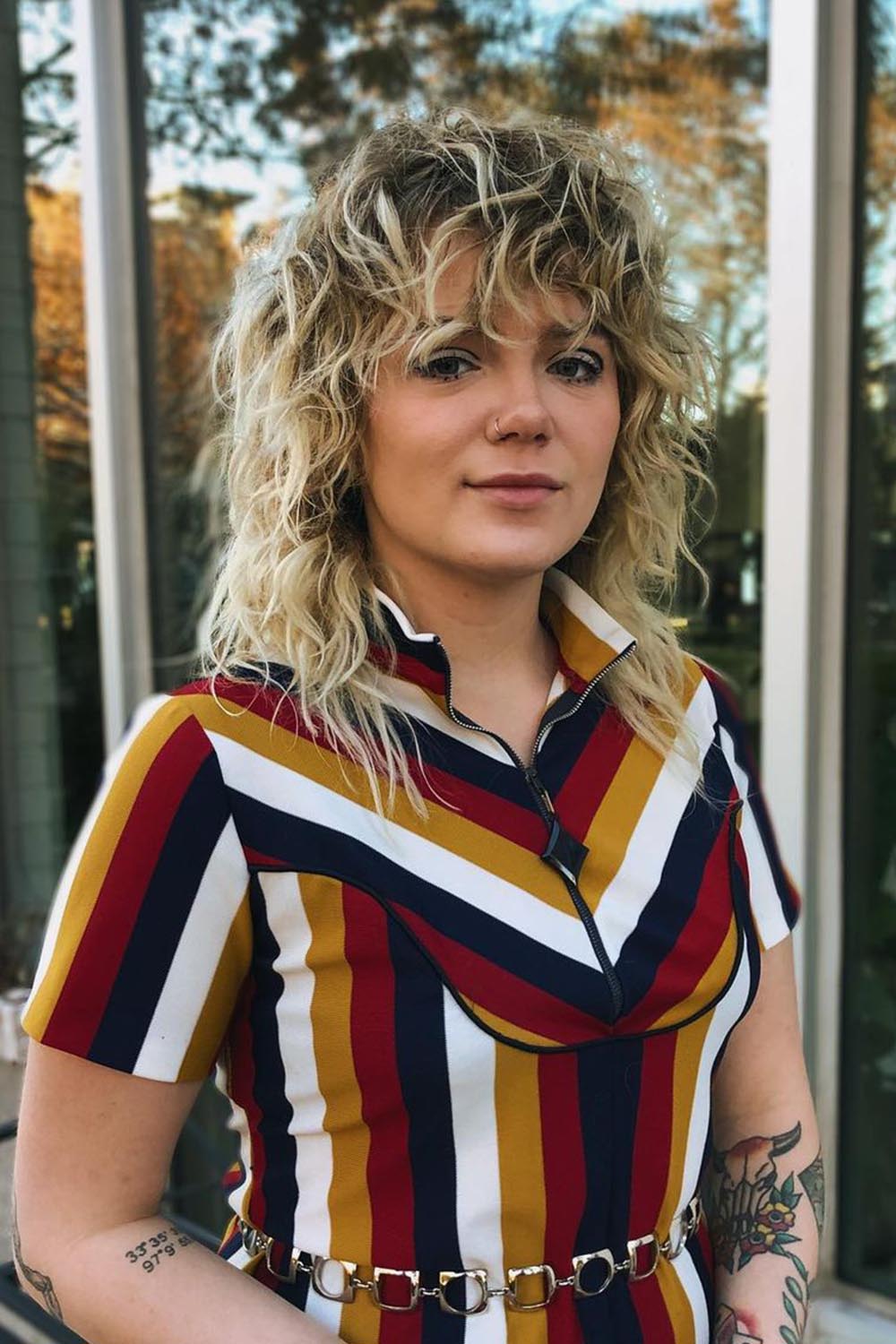 /
Step into a world of ethereal beauty and effortless charm with the mesmerizing combination of the wolf cut and airy curls. The curly hair wolf cut takes the boldness of the wolf cut style and infuses it with a touch of softness and romantic allure. This enchanting hairstyle creates a captivating contrast between the tousled layers of the wolf cut and the weightless, airy texture of the curls. The result is a look that exudes confidence and elegance while maintaining an air of natural grace. Thanks to the versatility of this hairstyle, it suits various hair lengths and types. This thus allows anyone with curly hair to indulge in its mesmerizing appeal. Emphasize the layers of the wolf cut by gently tousling your curls for a carefree and effortlessly chic look.
Wavy Wolf Cut
Credit photo: instagram.com/salsalhair
i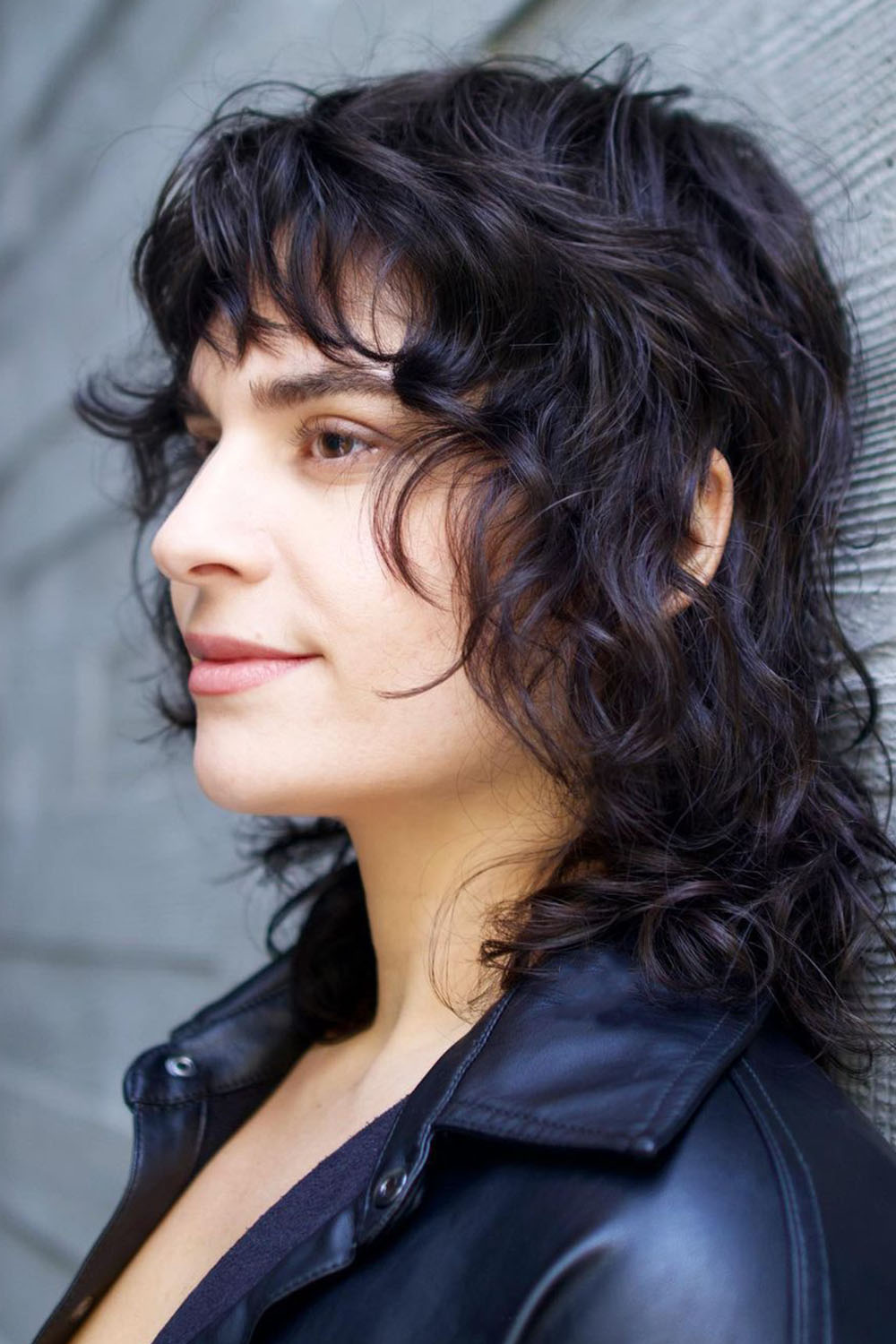 Credit photo: instagram.com/caithelle_hair
i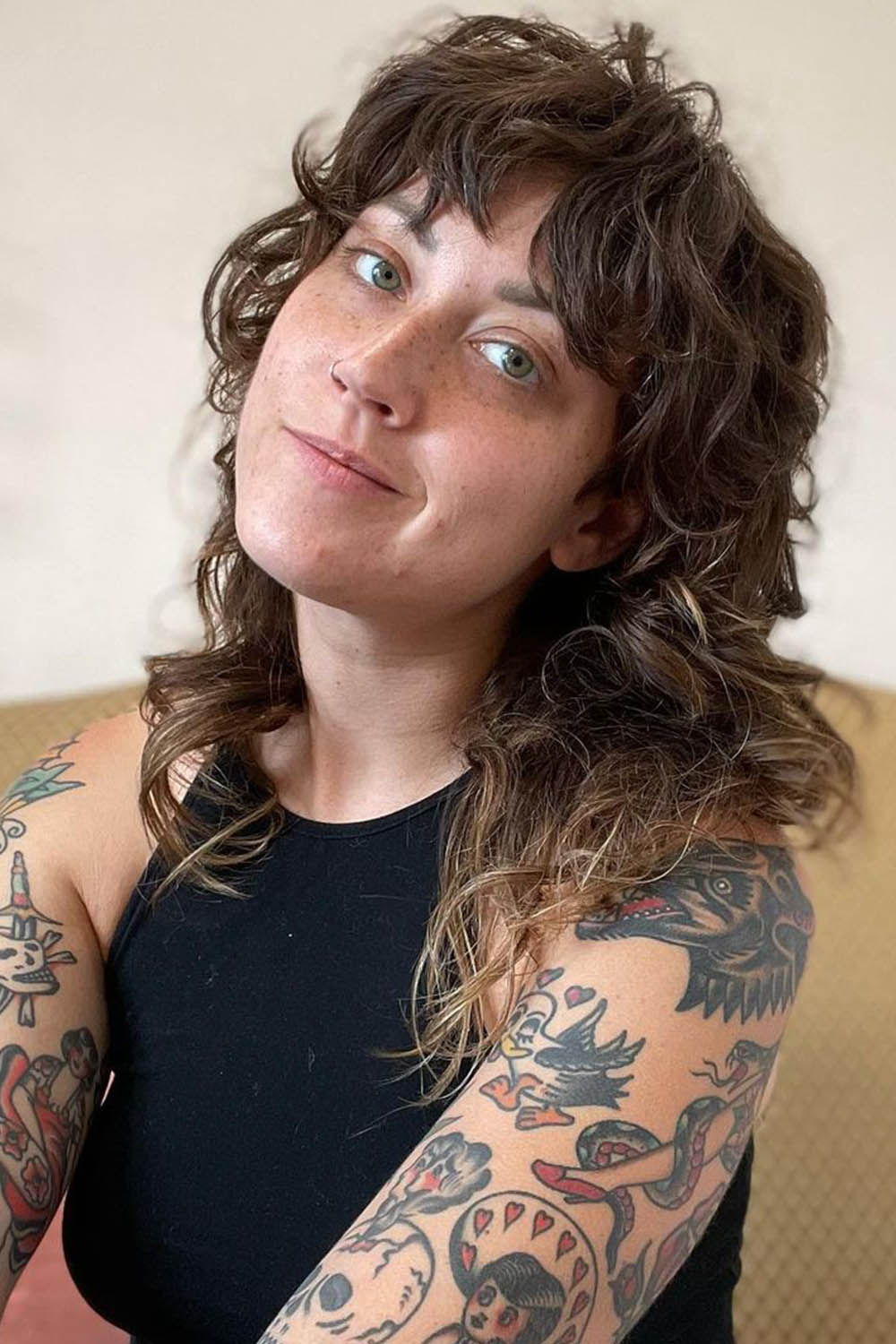 Credit photo: instagram.com/brianhickman1
i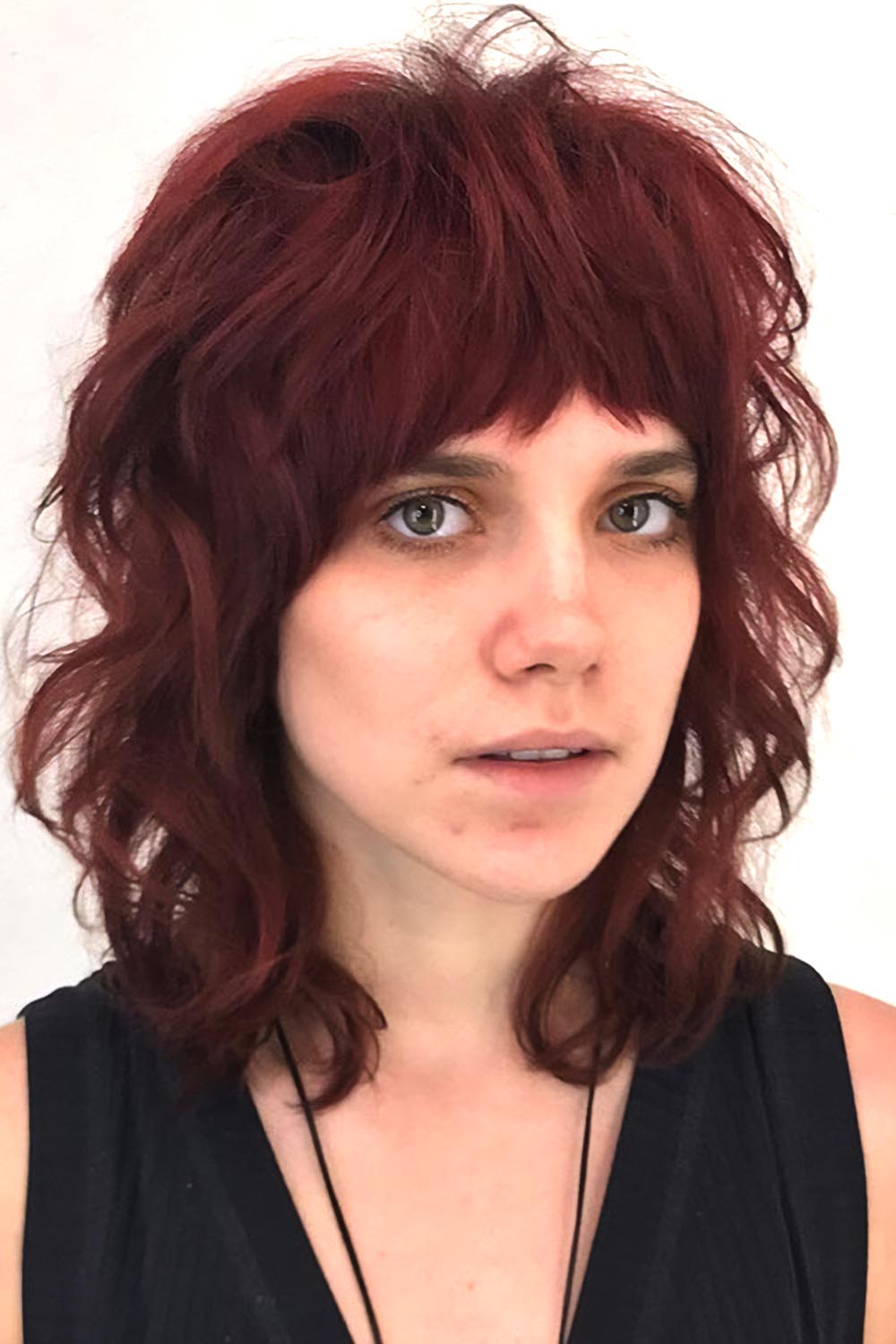 /
Welcome to the world of wavy wolf cut, where untamed waves meet the boldness of a shaggy mullet-inspired haircut. If you're looking for a hairstyle that embodies effortless elegance with a touch of edginess, then the wavy wolf cut is your ticket to hair perfection. The wavy wolf cut curly hair takes the classic wolf cut and infuses it with the natural beauty of waves. This fusion creates a stunning contrast that allows your waves to cascade and flow. Likewise, the shaggy layers add a daring and rebellious element. The result is a hairstyle that is both chic and free-spirited, a perfect balance between sophistication and wildness. Whether you have natural waves or are looking to create waves with styling tools, the result is totally worth it.
Curly Wolf Mullet
Credit photo: instagram.com/joeltorresstyle
i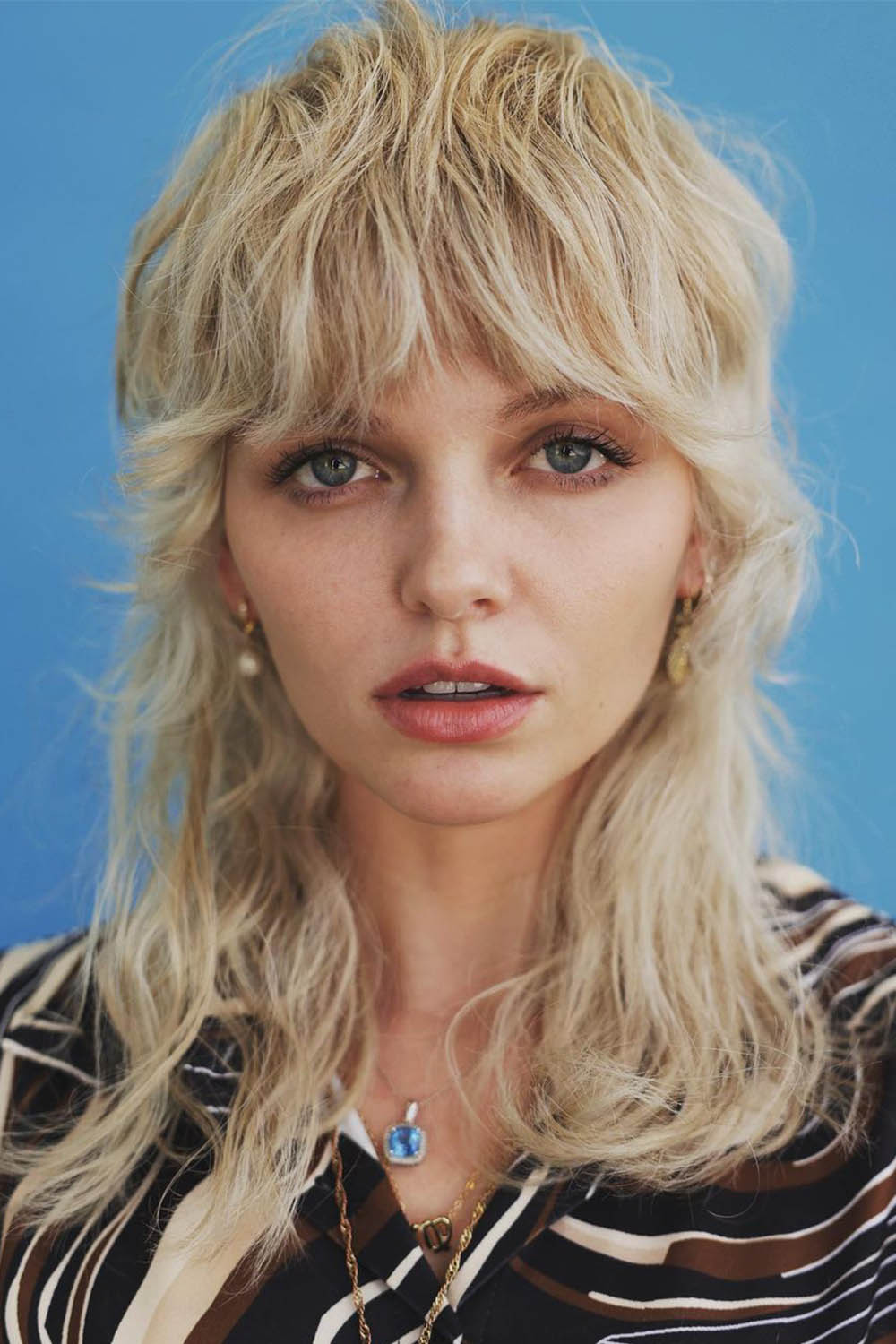 Credit photo: instagram.com/caithelle_hair
i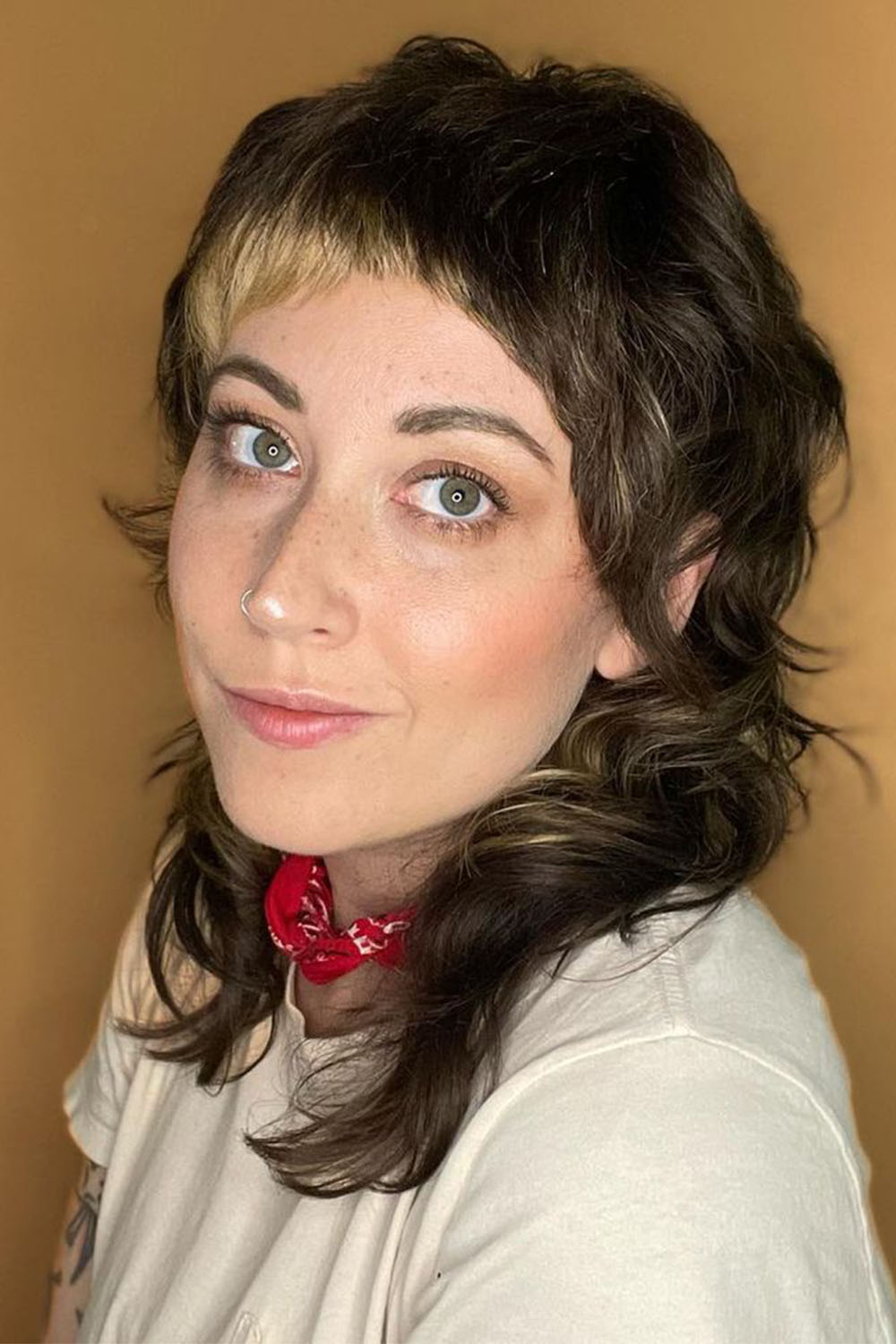 /
If you're a fan of mullet cuts, then enjoy the best of both worlds with these hairstyles for curly hair. This fearless and cutting-edge hairstyle combines the best elements of the shaggy mullet and the untamed beauty of curly locks. The result is a truly unique and attention-grabbing look! With its edgy layers and striking contrast between the short front and longer back, this mullet wolf cut curly hair exudes confidence and a hint of defiance. It's the perfect choice for those who dare to stand out from the crowd and make a bold statement with their hair. Having tight curls or loose waves doesn't stop you from enjoying this style. This is due to the fact that it can be tailored to suit your specific curl pattern and face shape.
Rocker-Chic Wolf for Tight Curls
Credit photo: instagram.com/exotismos
i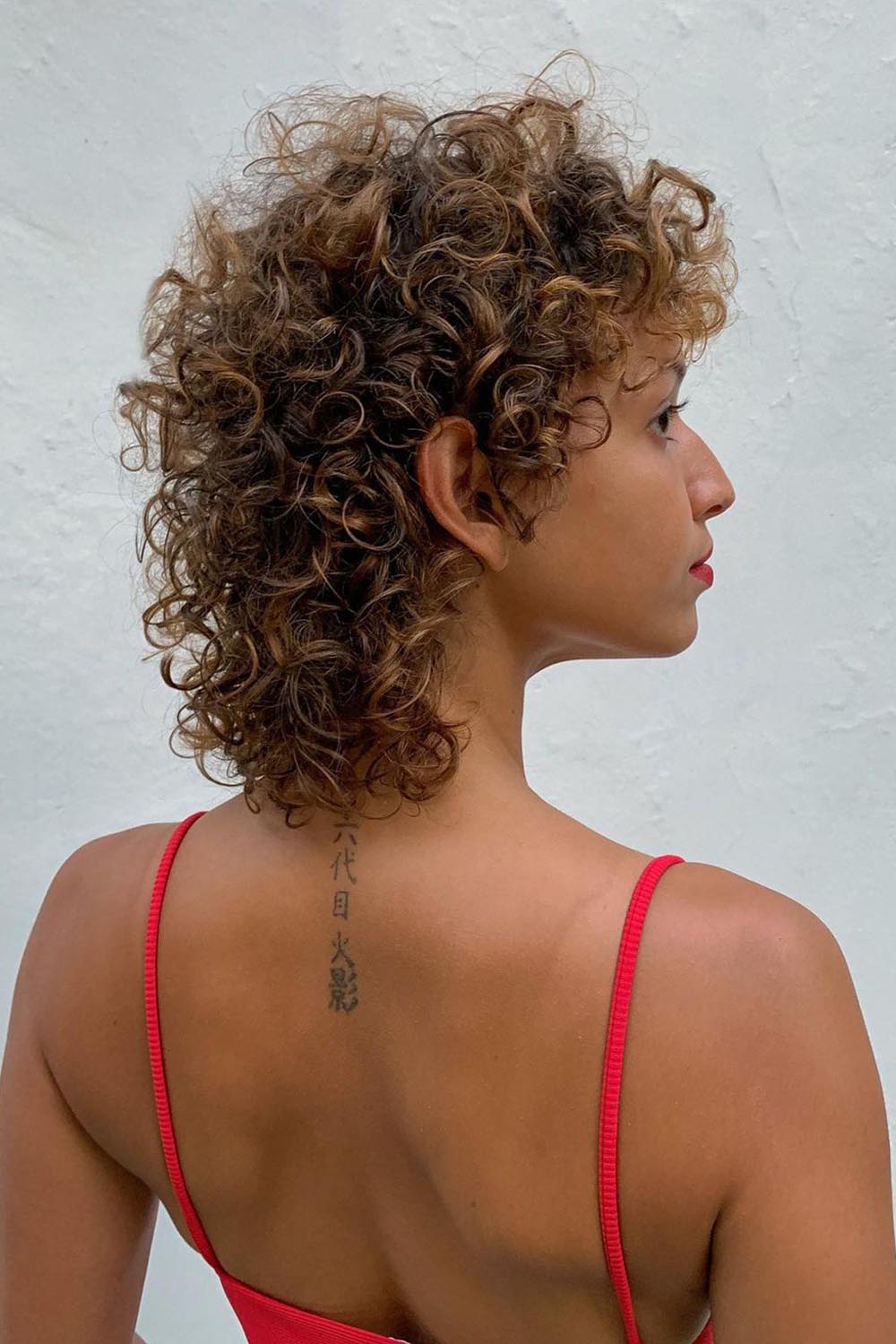 Credit photo: instagram.com/caithelle_hair
i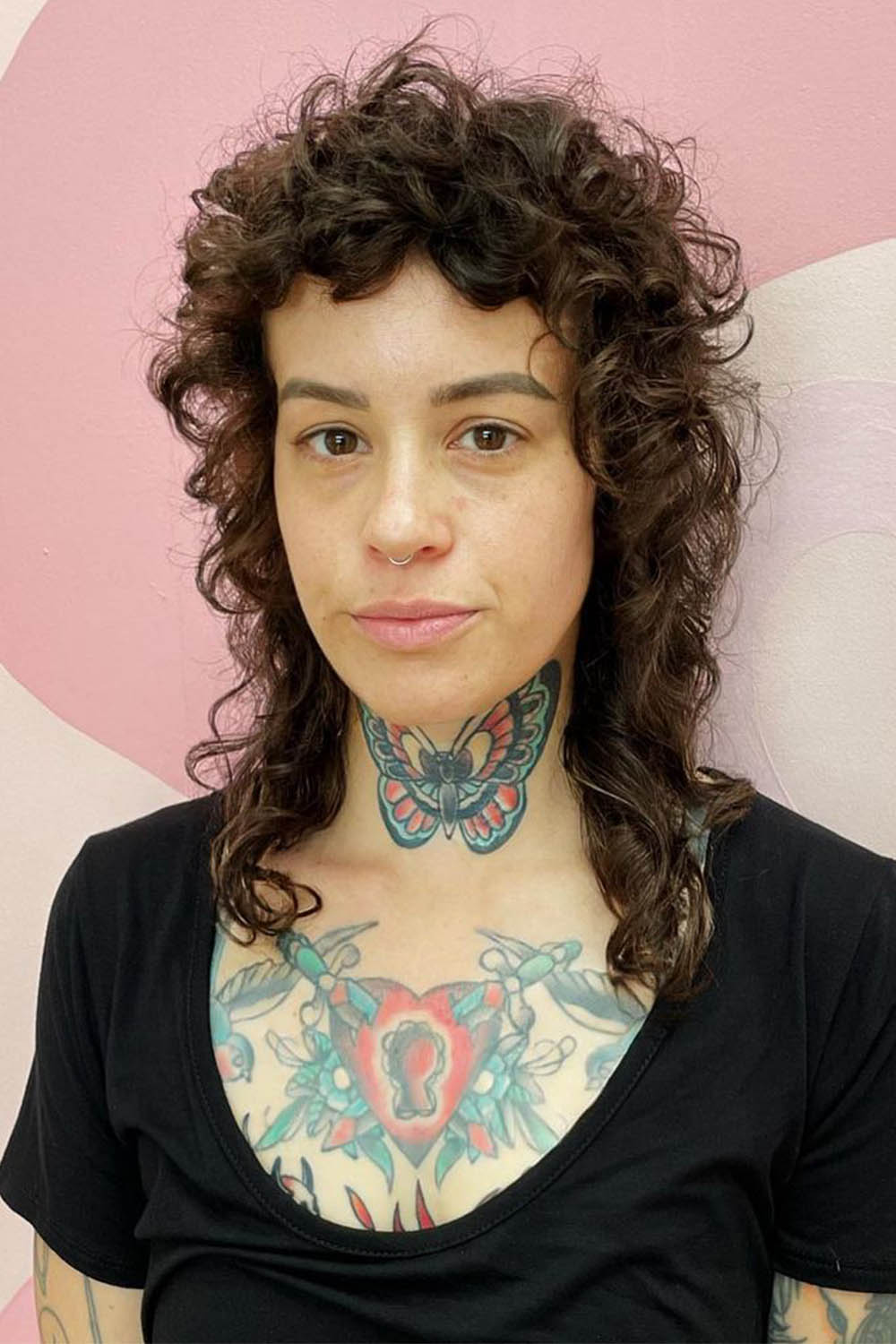 /
If you're a fan of both the rebellious edge of rock 'n' roll and the natural beauty of your tight curls, this is the perfect hairstyle to unleash your inner rock star. This curly wolf cut takes the iconic wolf cut to a whole new level. With its edgy, asymmetrical layers and the boldness of tight curls, this style screams confidence and individuality. It's a look that exudes a fearless attitude while embracing the natural texture and volume of your curls. To achieve the rocker-chic wolf for tight curls, you'll want to focus on enhancing your curls' definition. This also adds a touch of rock-inspired flair. Experiment with different styling techniques, such as using a curl-enhancing mousse or a diffuser attachment on your hairdryer. This brings out the full potential of your curls. Regular deep conditioning treatments, use of moisturizing products, and gentle handling will ensure your curls stay healthy.
Long Curly Wolf Cut
Credit photo: instagram.com/salsalhair
i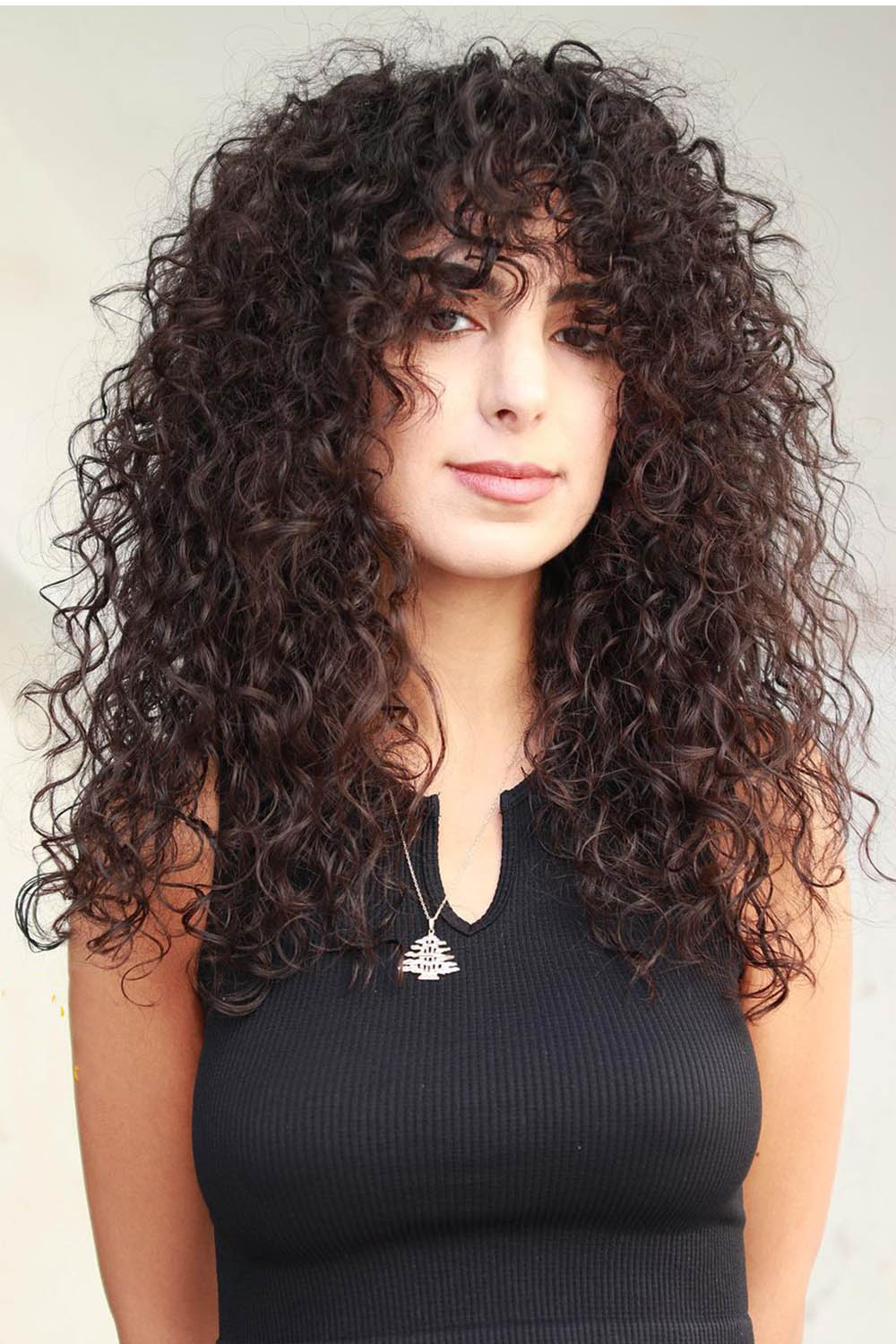 Credit photo: instagram.com/exotismos
i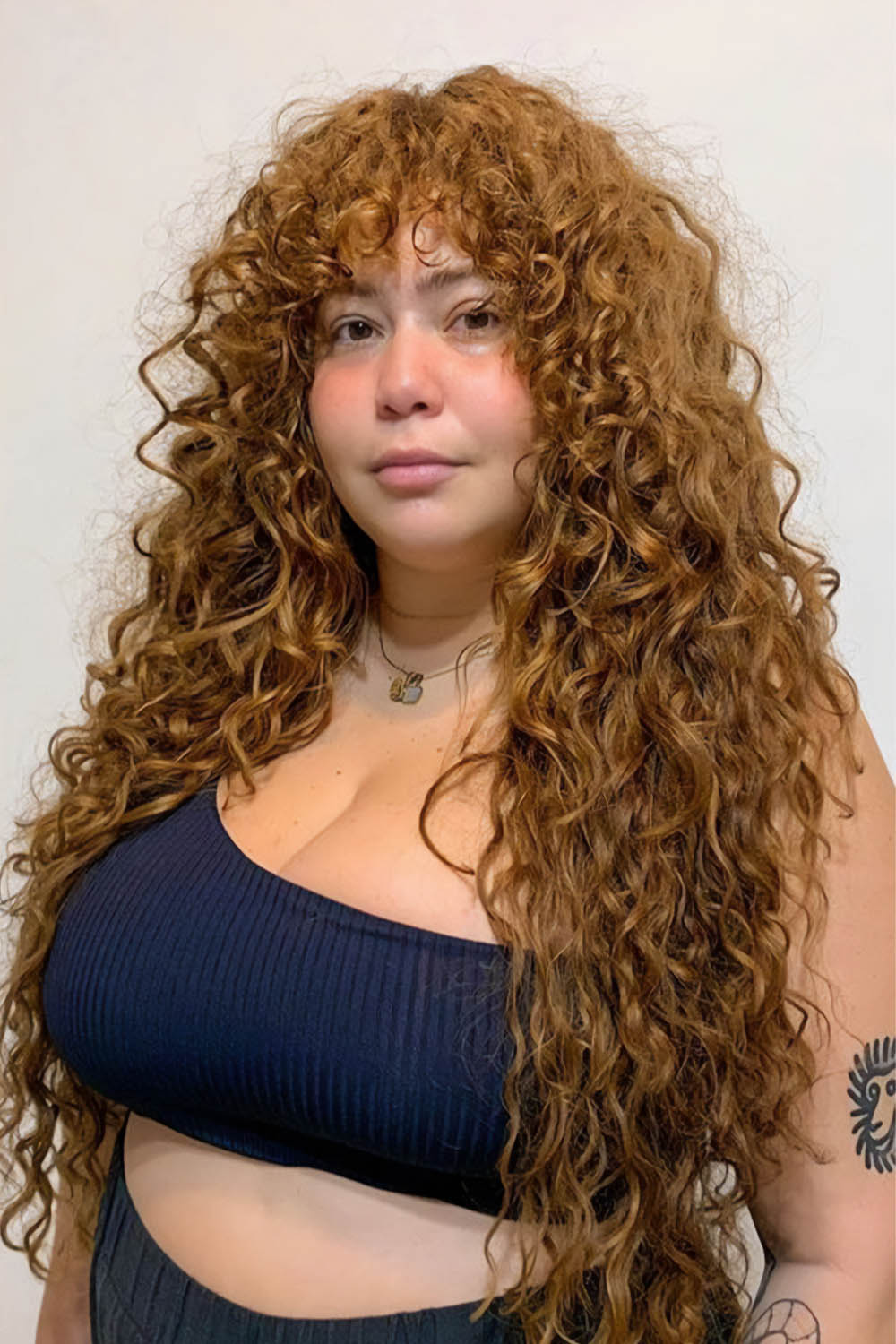 /
Prepare to be captivated by the extraordinary beauty of long wolf cut hair. This exquisite hairstyle combines the elegance of flowing, luxurious curls with the daring and edgy allure of the wolf cut. The result is a truly captivating outcome. The longer length allows your curls to cascade down in all their glory, creating a stunning visual impact that is impossible to ignore. The shaggy layers of the wolf cut add a bold and textured dimension to your locks, elevating your style to new heights. Introduce short bangs in front to complement your look and enhance your style.
Colorful Wolf Cut Curly Hair
Credit photo: instagram.com/thehairygodmotherr
i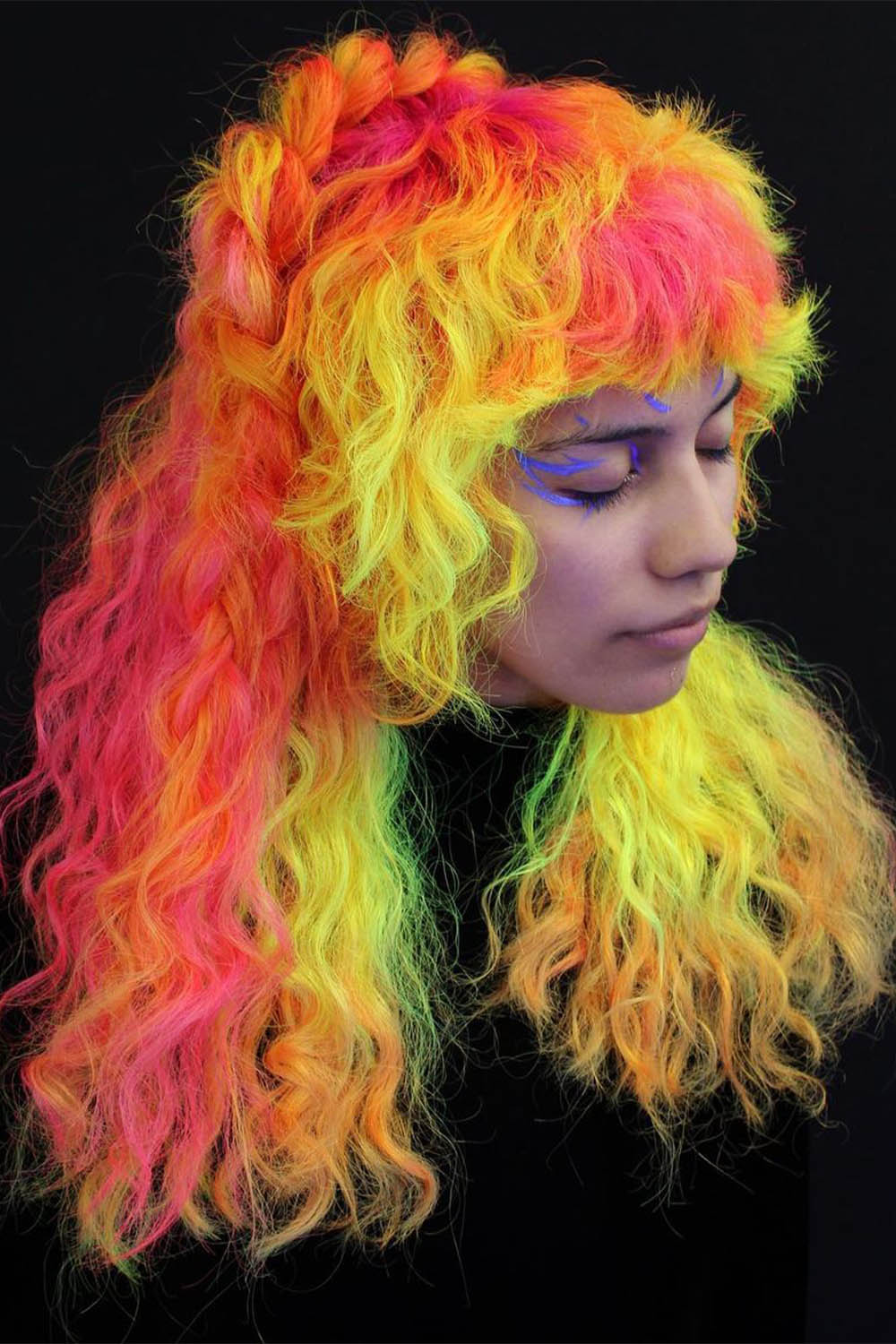 Credit photo: instagram.com/caithelle_hair
i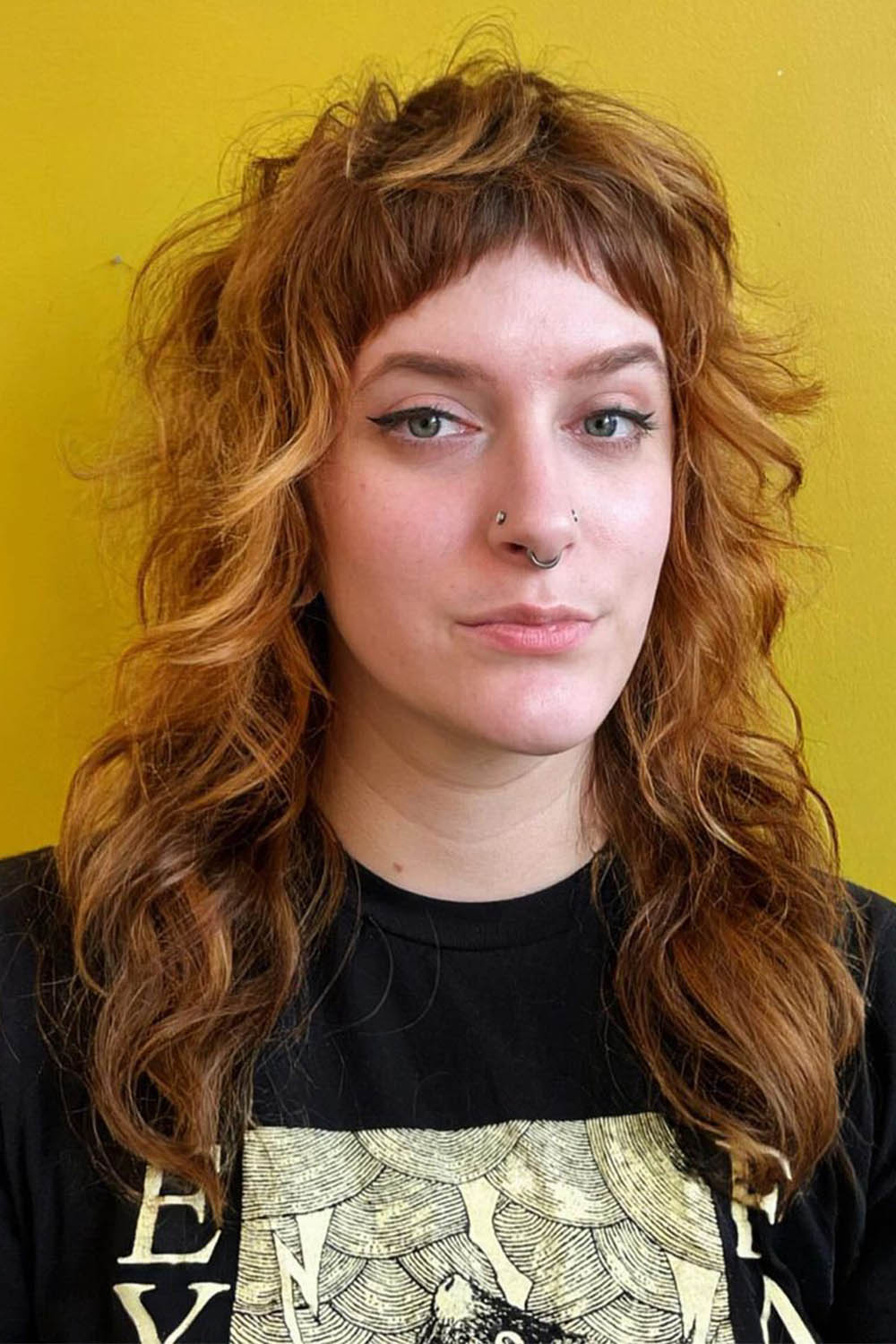 /
Get ready to take your wolf cut on curly hair to another level with a splash of vibrant colors. This electrifying twist on the popular wolf cut curly hair style shows your interest in creativity and self-expression. Imagine your curls infused with an array of stunning hues? It leaves you feeling excited! The style uniquely allows you to break free from conventional norms and embrace a unique and eye-catching look. From bold and vibrant shades to subtle pastels or even a mesmerizing rainbow effect, the possibilities are endless. You have the freedom to choose colors that reflect your personality, mood, and individuality. Remember, this is your opportunity to paint your curls with a vibrant palette and let your personality shine through your hair!
FAQ: How to Style Curly Wolf Cut
How to Choose a Comb
When selecting a comb for curly hair, there are a few key considerations to keep in mind. Here's a guide to help you choose the right comb for your curly locks:
Wide-toothed comb: Opt for a wide-toothed comb as it allows for easier detangling and reduces the risk of causing damage or breakage to your curls. The wider gaps between the teeth of the comb prevent snagging and help to preserve the natural shape of your curls.

Seamless and smooth: Look for a comb that has seamless and smooth teeth. Rough or jagged edges can lead to frizz and cause unnecessary damage to your curls. A smooth comb will glide through your hair more easily, minimizing breakage and maintaining the integrity of your curls.

Material matters: Consider the material of the comb. Plastic combs may create static and friction, which can result in frizz. Instead, opt for combs made of materials like wood or carbon, as they tend to be gentler on curly hair and cause less friction and static.

Detangling capabilities: If you struggle with tangles, choose a comb specifically designed for detangling curly hair. These combs often have longer teeth or wider spacing, making it easier to work through knots without causing excessive pulling or breakage.

Comb size: Consider the size of the comb in relation to your hair length and density. If you have thicker or longer hair, you may prefer a larger comb that can handle larger sections of hair at once. For shorter or finer hair, a smaller comb may be more suitable.
While using a comb can be beneficial for styling and detangling curly hair, it's essential to be gentle and patient. This is so as to avoid damaging your curls. By selecting the right comb, you can effectively style your curly hair while maintaining its health and natural beauty.
Mousses, Hairsprays, and Care Products
When it comes to caring for and styling curly hair, it is necessary to choose the right products. This can make a significant difference in achieving the desired results. Here are a few recommendations:
Mousse:
Shea Moisture Coconut & Hibiscus Frizz-Free Curl Mousse: This lightweight mousse helps define and enhance curls while providing moisture and reducing frizz.

DevaCurl Frizz-Fighting Volumizing Foam: This foam adds body, volume, and definition to curls while minimising frizz and maintaining natural movement.

Cantu Wave Whip Curling Mousse with Shea Butter for Natural Hair: This mousse is formulated to enhance and shape waves and curls, leaving them soft and well-defined.
Hairsprays:
Ouidad Climate Control Heat & Humidity Gel: This hairspray offers strong hold while providing protection against humidity, ensuring long-lasting, frizz-free curls.

L'Oreal Paris Elnett Satin Extra Strong Hold Hairspray: This iconic hairspray offers a flexible hold that allows for natural movement. It keeps the hair looking clean and feeling light while taming flyaways.

Moroccanoil Luminous Hairspray: This lightweight hairspray provides a strong hold, enhances shine, and fights frizz without leaving a sticky residue.
Care products:
Curly Hair Shampoo and Conditioner: Look for sulfate-free and moisturizing formulas specifically designed for curly hair. Examples include Shea Moisture Coconut & Hibiscus Curl & Shine Shampoo and Conditioner or the DevaCurl No-Poo Original Zero Lather Conditioning Cleanser.

Leave-in Conditioner: A leave-in conditioner helps hydrate and nourish curls, providing moisture and reducing frizz. Recommended options include the Kinky-Curly Knot Today Leave-In Conditioner/Detangler or the Moroccanoil Curl Defining Cream.

Deep Conditioning Treatment: Regular deep conditioning treatments can restore moisture, elasticity, and vitality to curly hair. Consider products like the Briogeo Don't Despair, Repair! Deep Conditioning Mask or the Jessicurl Deep Conditioning Treatment.
The wolf cut curly hair is all about breaking free from the norm and embracing your inner rebel. Feel confident in expressing yourself through your hair and let your wild curls make a statement wherever you go. Whether you're drawn to its unique blend of a shaggy mullet and voluminous curls or you simply want to try something new and exciting, the curly wolf cut curly style offers endless possibilities for self-expression and creativity. So, take the plunge, explore the world of wolf cut curly hair, and let your locks roar with confidence and fierceness.
REFERENCES: