Let's be honest, when you come across glamorous hairstyles featuring head wraps, you probably find them beyond impossible to recreate. Who told you that, by the way? While you may not have a stylish scarf in your wardrobe or have no idea how to twist it decently, it's by no means complicated.
Still, picking a random hair wrap without considering basic details won't turn out a masterpiece like those on Instagram. So let's figure out how to choose and how to tie head wraps in a number of ways. In this post, we will dispel common misconceptions of head wraps for women and show you how just one head wrap can give you a lifetime of awesome hairstyles!
Who Can Wear Head Wraps?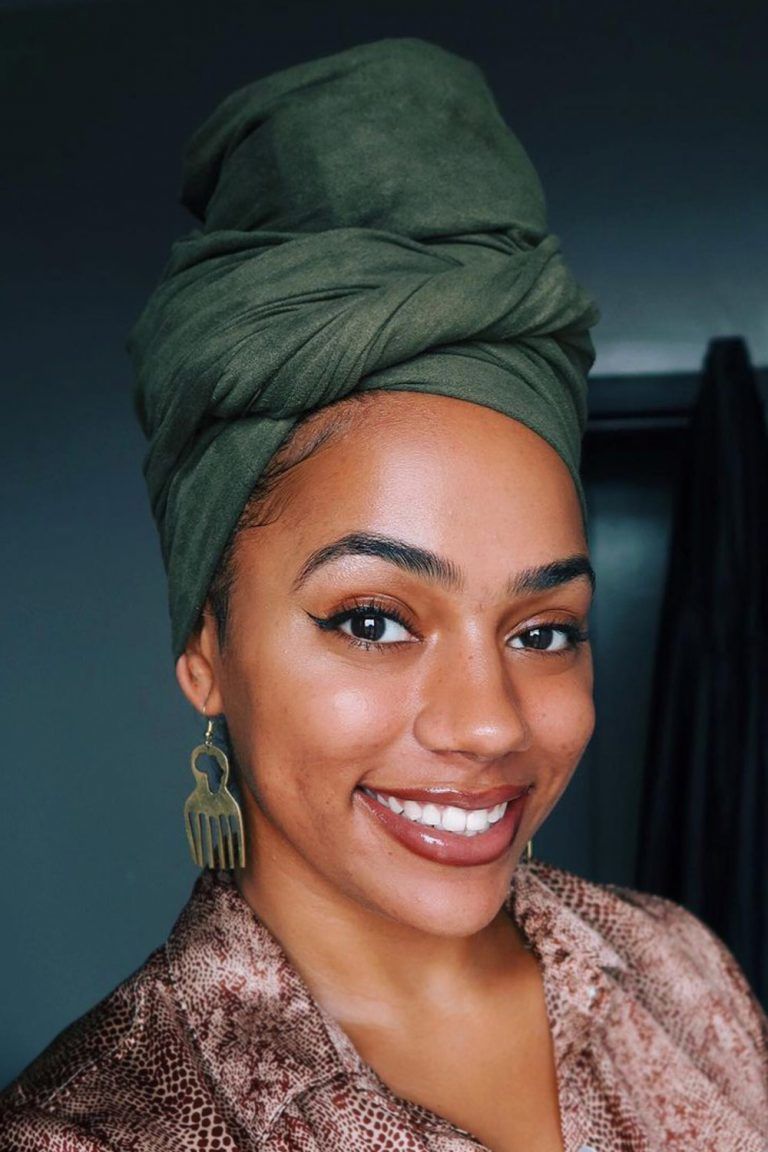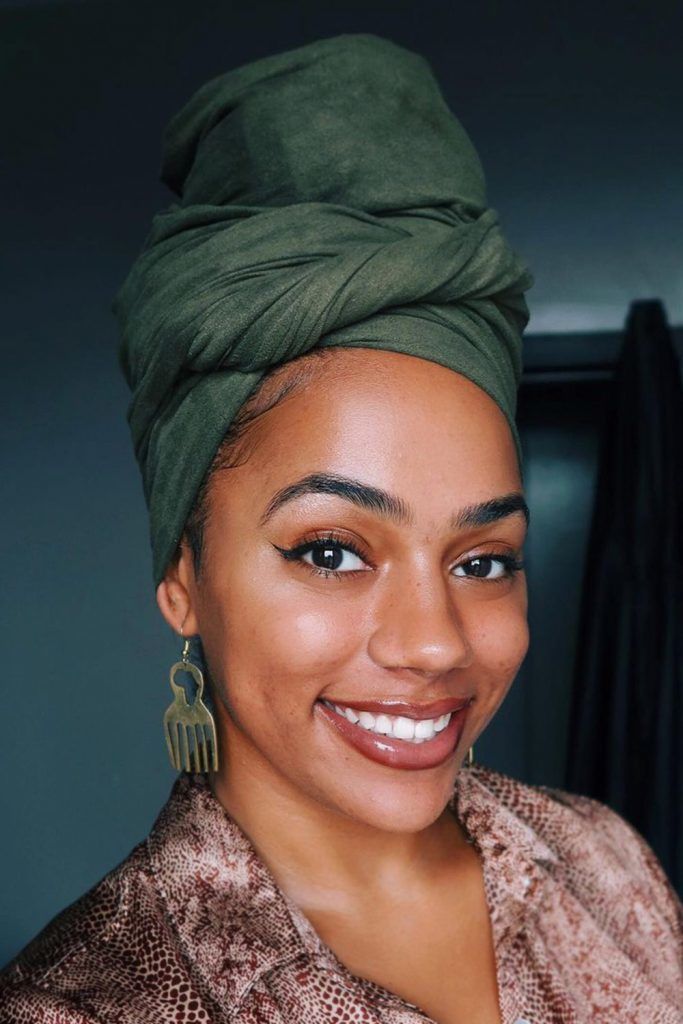 Source: thelondoncurls/Instagram
Apart from the faulty picture of the complexness, there's one more misunderstanding on wearing head wraps. A lot of women think that they can't wear this kind of accessories due to their specific religious or cultural background. Although these points have certainly influenced the look of such accessories, they have nothing to do with restrictions.
Now, you're probably wondering what are head wraps used for. Well, throughout many centuries, head wraps were popular with men and women. They had many purposes, some of them had both religious and cultural contexts. But, eventually, they turned out to be a stylish, bright embellishment that can put an accent of individuality to a woman's look.
Of course, there are some religion-related items like a hijab that cannot be worn by non-Islamists. At the same time, the fact that you see African American women wearing such headwear does not mean you can't wear that too.
Bottom line? Headwraps are for everyone as they have always been.
How To Choose The Best Head Wraps
Since there's always been a variety of head coverings, you can get lost in countless options available today. They all vary in sizes, patterns, and fabrics, which determine the look you're going to achieve. Therefore, there are a couple of factors you should focus on while choosing a head wrap.
What is the best material for head wraps?
Remember to mind not only stylishness but also comfort. Soft cotton fabrics with moderate elasticity will be the most recommended picks, as they are manageable enough for styling and holding your style in place. If you prefer to wear silky materials, you will still need to wear a cotton cap underneath because such fabrics easily sleek off the head.
What size should a head wrap be?
Another case where size matters. And the look you're after is the main determiner of the size and shape of your headwear. In general, oblong scarves 44 inches across work best for various experiments. If you'd like to cover only the top of the head, you can try some elastic narrow headband. As for those seeking massive, ethnic-inspired looks, large wraps 51 inches across will do the trick.
Hairstyles Ideas With Wraps
Head Wrap Traditional Style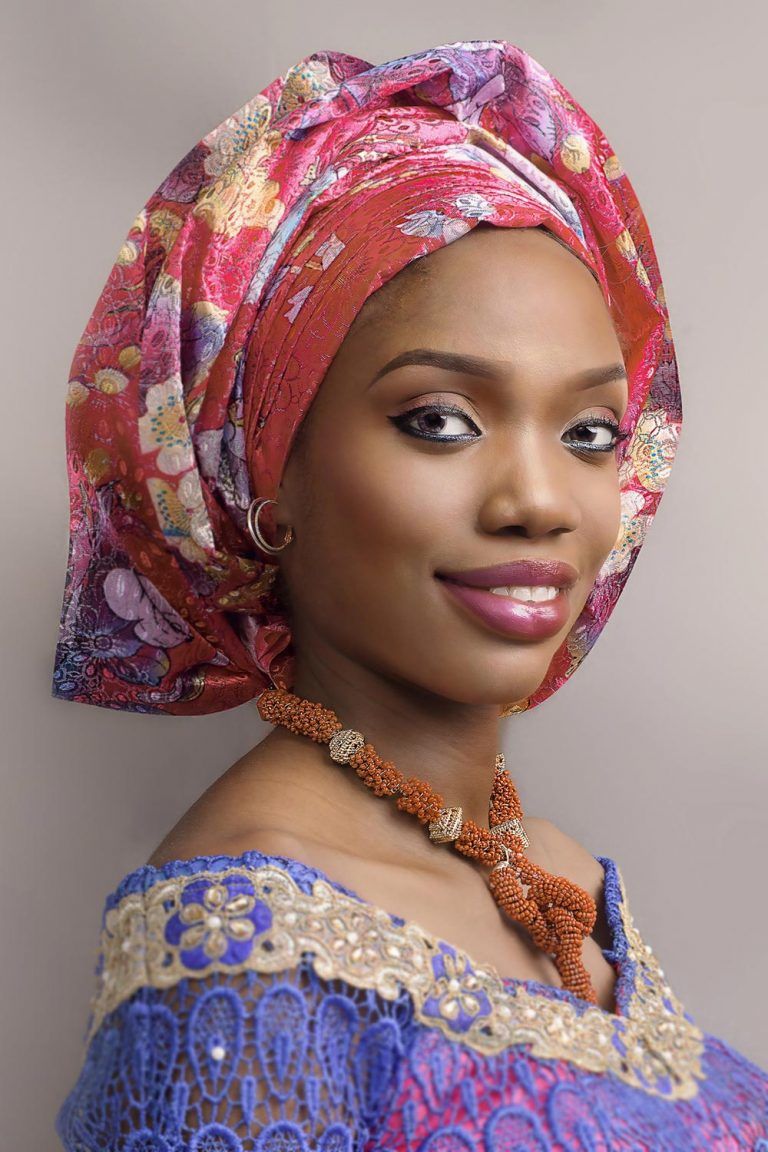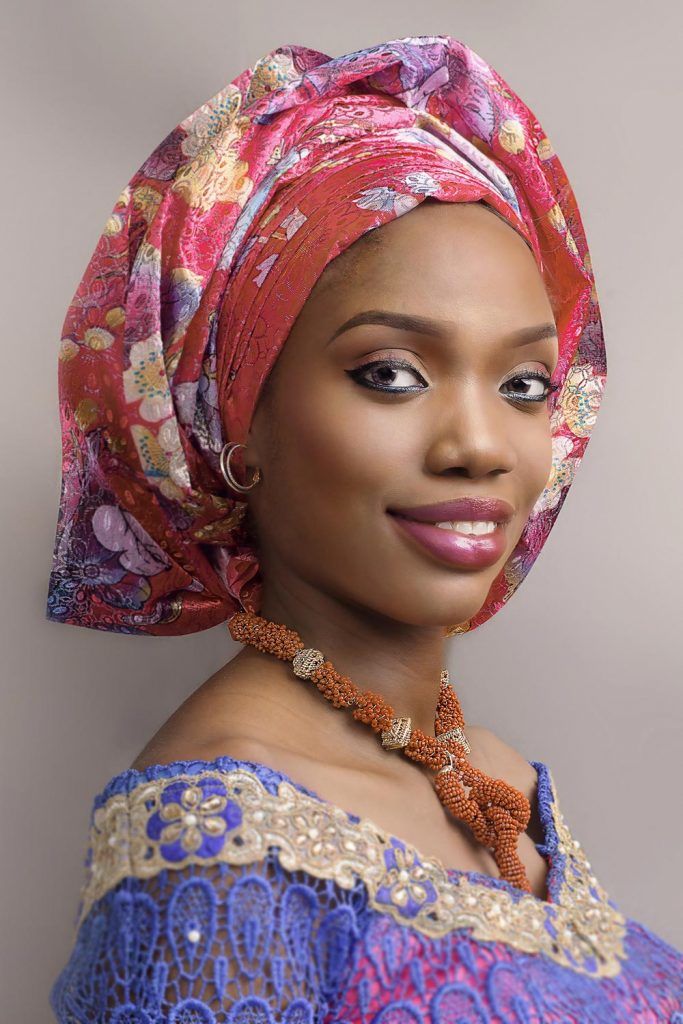 Source: Shutterstock
If you want to show off your cultural heritage, then opt for head wraps in a traditional style. Ethnic patterns can make any headwear look unique and eye-catching no matter how you tie it. To enhance the look, you can complement it with a piece of jewelry or other accessories, such as beads for braids, bracelets, and earrings.
Head Wrap Styles with Twisted Ends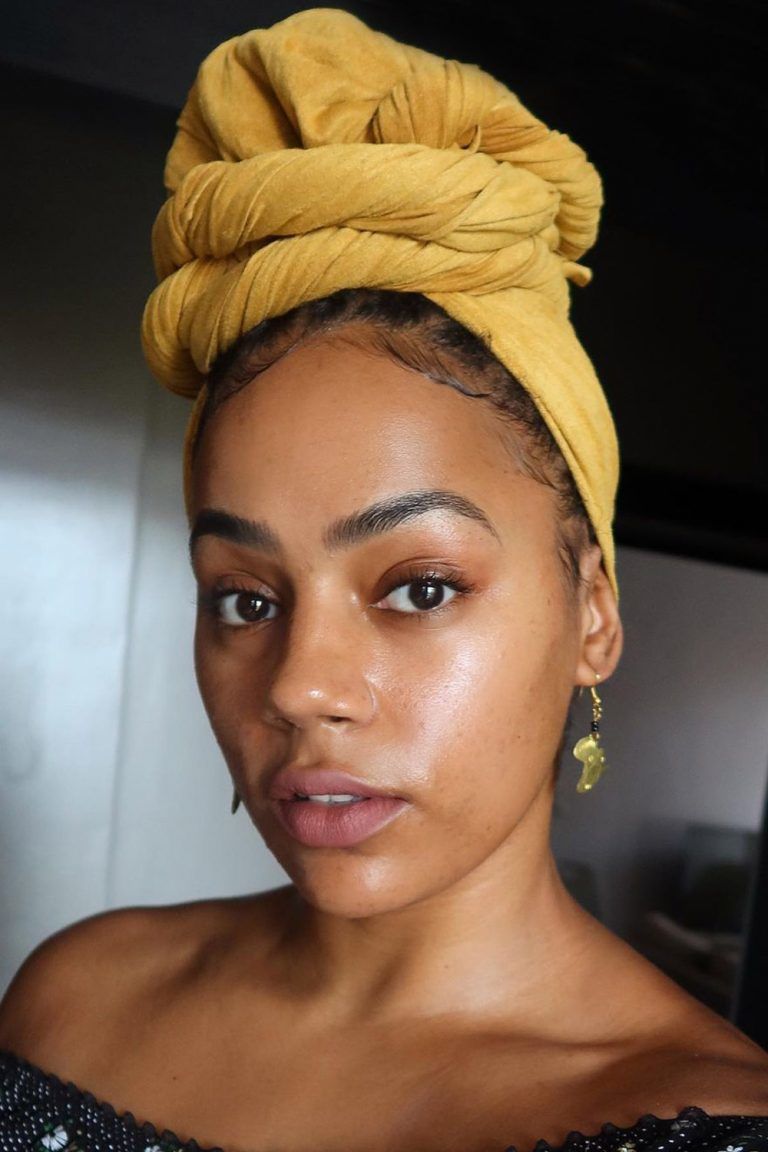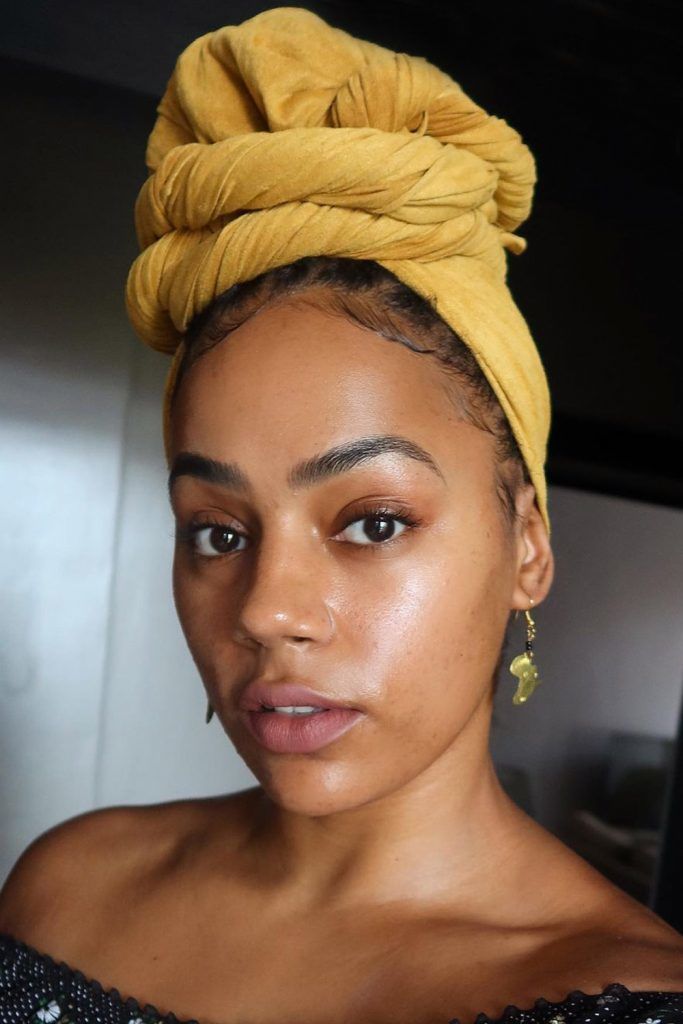 Source: thelondoncurls/Instagram
There are actually many ways of how to wear a headscarf and they should not necessarily be overly elaborate or complex. For instance, you can try playing around with the ends of the scarf. By simply twisting them, you can create a myriad of stylish and unusual looks. Just let your imagination be your guide.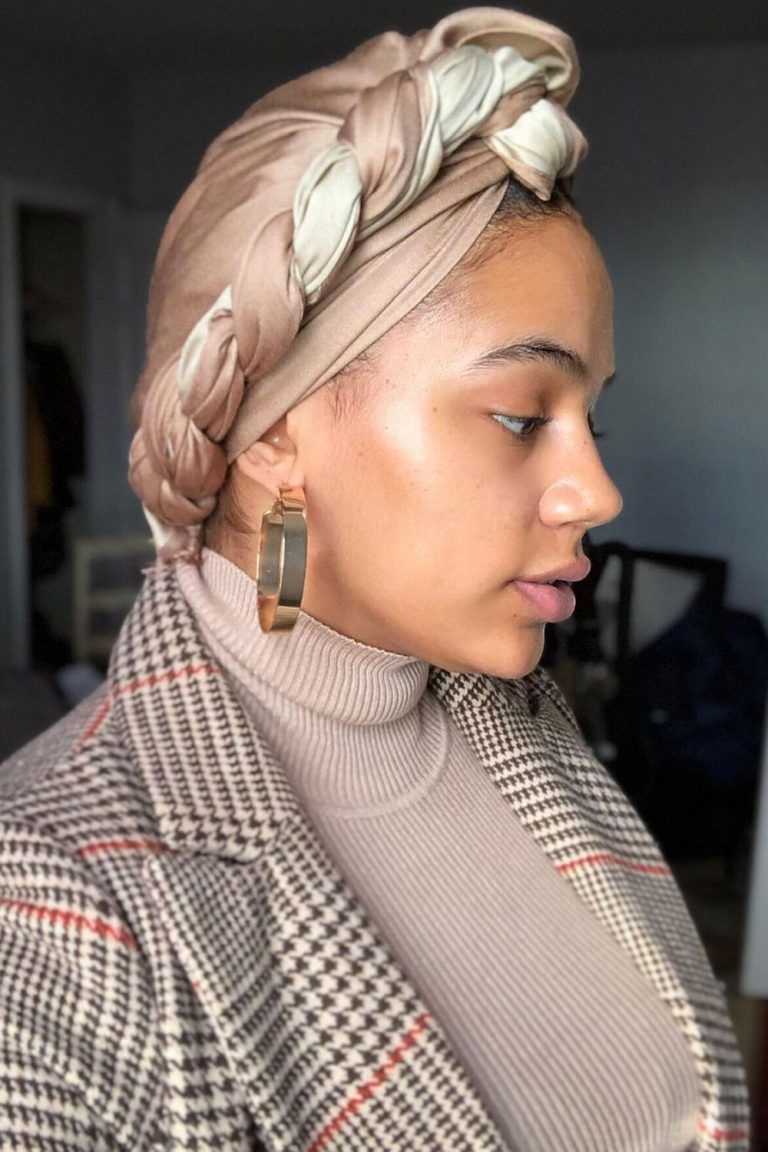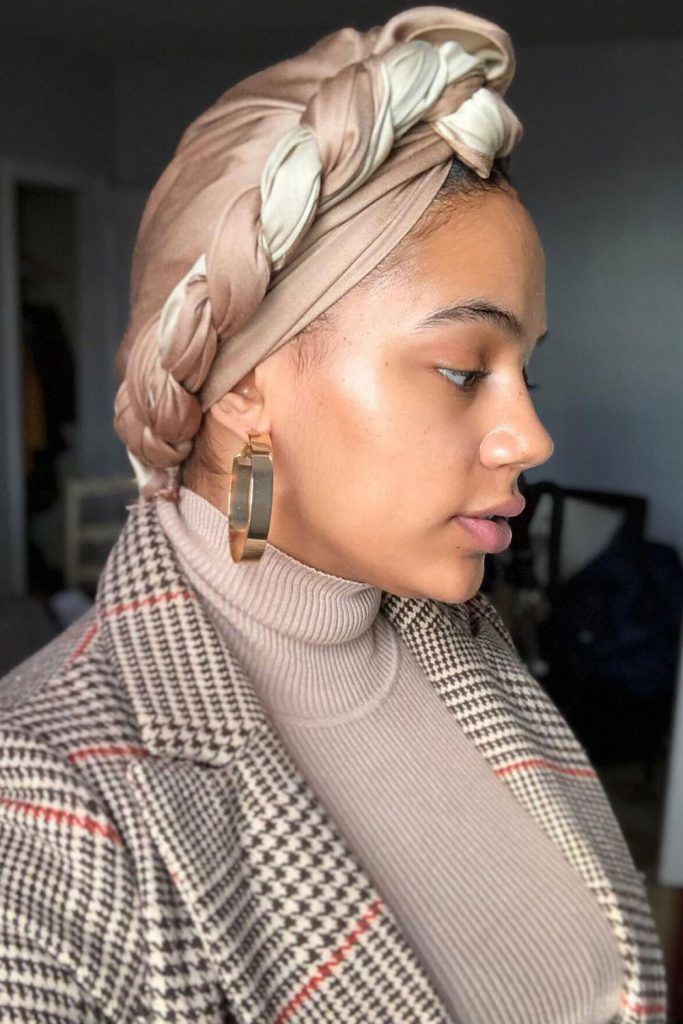 Voluminous Kinky Wrapped Hair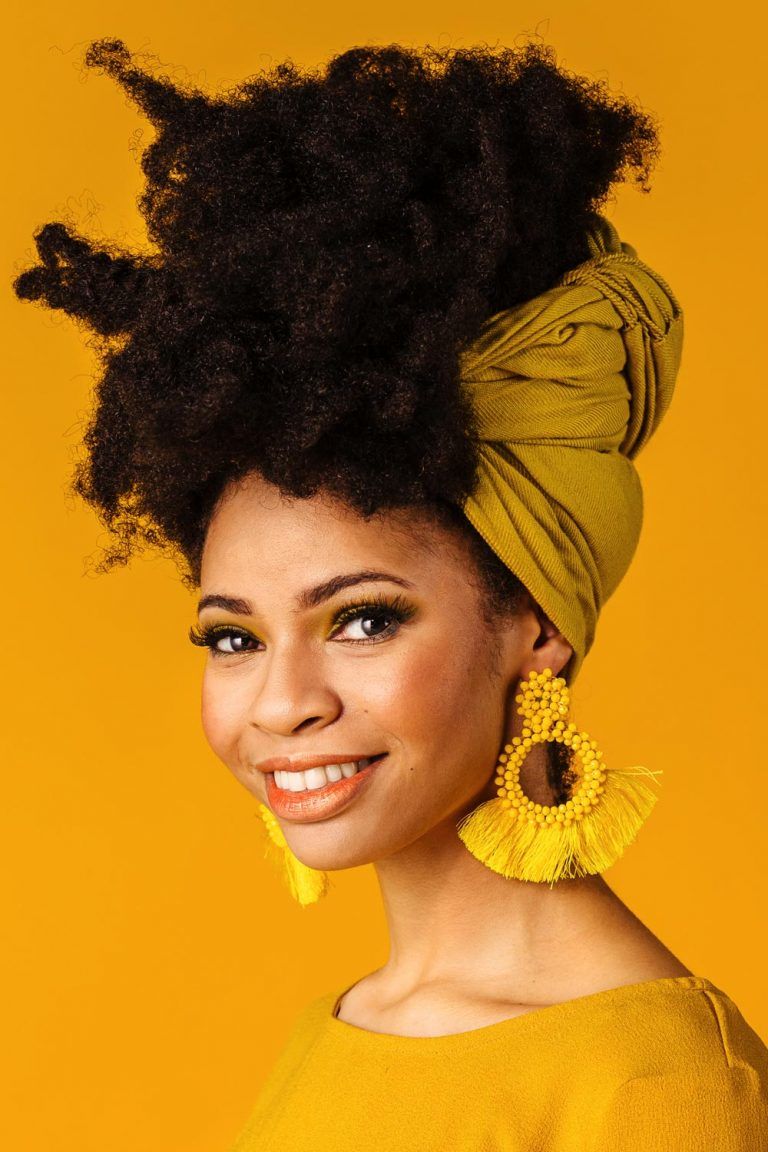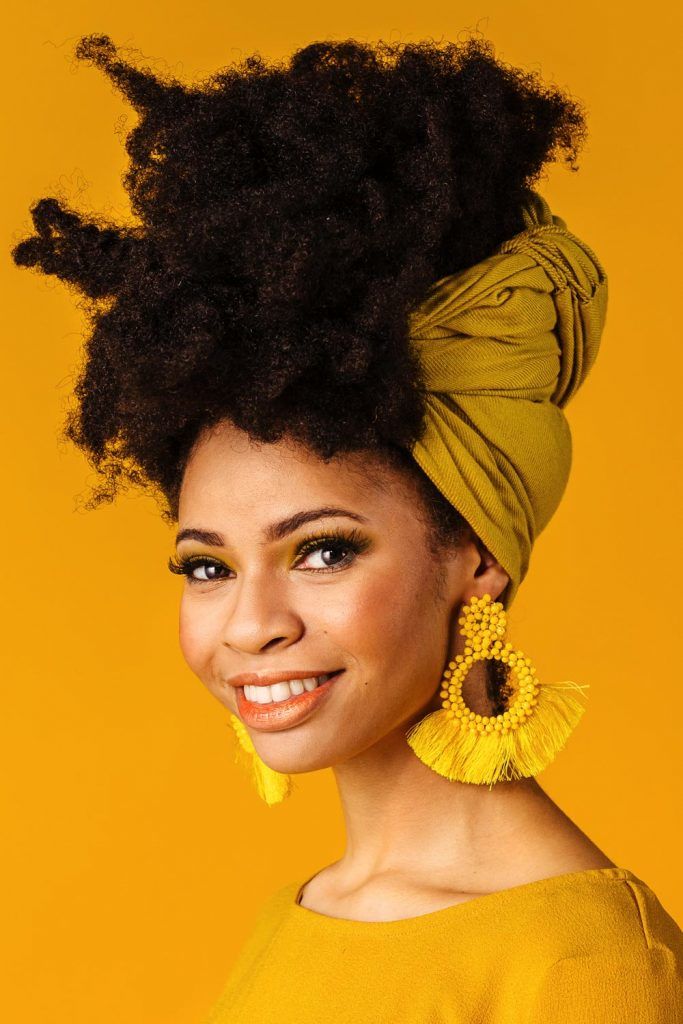 Source: Shutterstock
Head wraps for women are not only a hair embellishment but also a means of taming their unruly locks. Yet, you should not try to sleek out your hair with a scarf, pressing it against your head. Simply give it a slightly defined shape by wrapping your kinks with a headscarf and allow them to fall down naturally. In this way, you will end up with a voluminous and pronounced hair look.
Modern Elegance Style with Head Wraps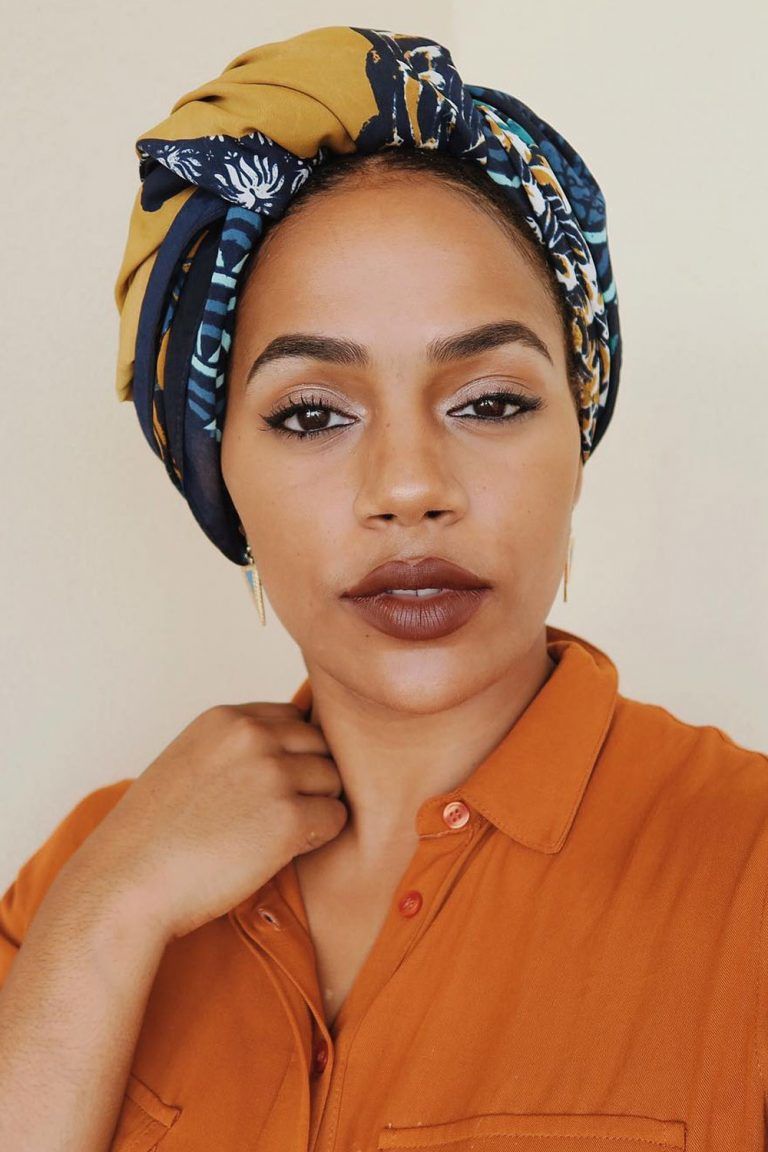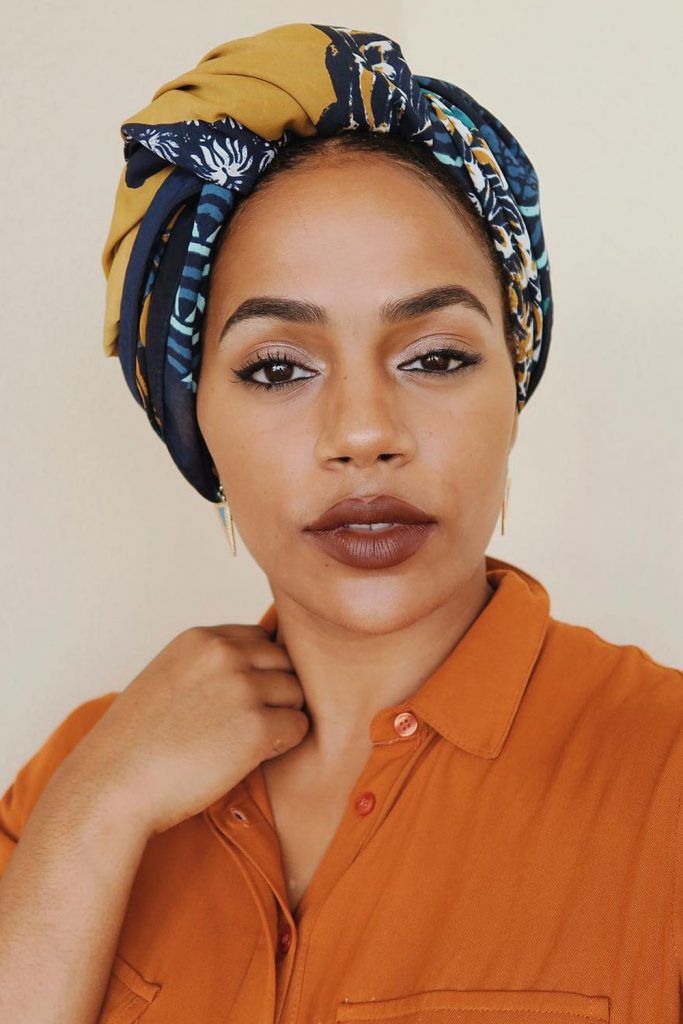 Source: thelondoncurls/Instagram
If you think that head wraps do not suit a formal ambiance, we are here to prove you wrong. There is a huge number of scarf styles that will look appropriate in any environment. In case you are not particularly skillful at wrapping headwear, then you can get away with one of pre-tied head wraps. Luckily, the range of options is so sheer that you will easily be able to match your taste and outfit.
Faux Locs Head Wraps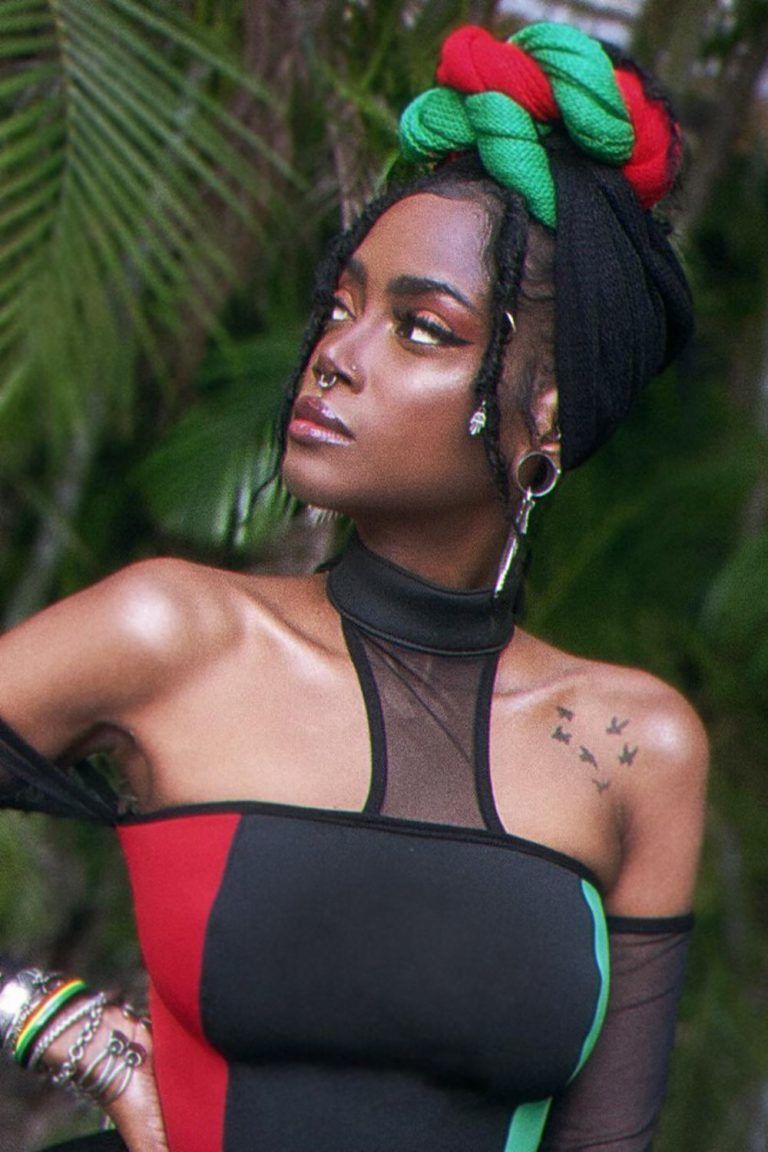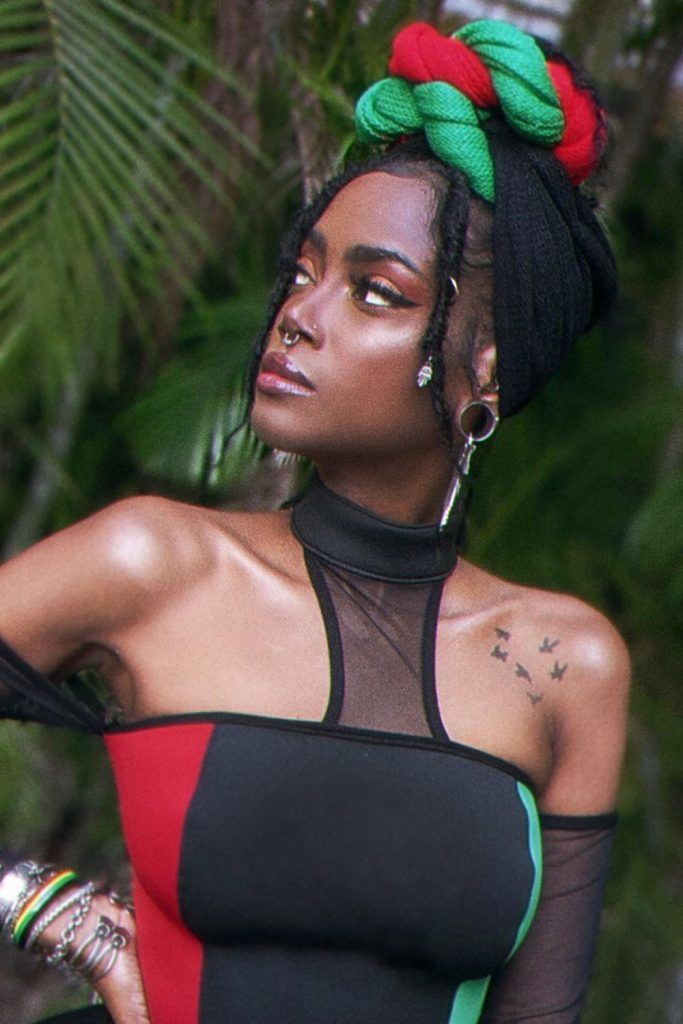 Source: bambiix2/Instagram
If you're a natural-haired girl, you know that not all those enchanting big hairstyles are made with natural hair. Whenever you need to create a fuller silhouette, you can get yourself some faux locks, attach them to the crown, and wrap them with a cute narrow head wrap.
Classic Bow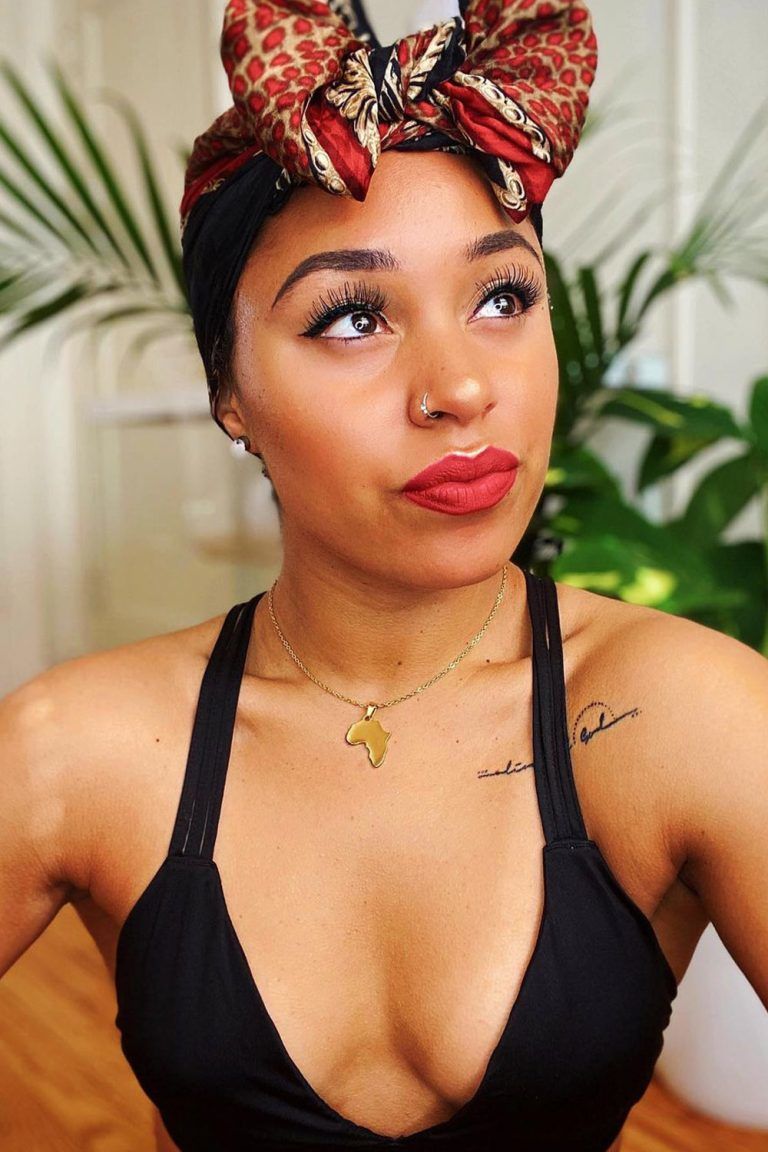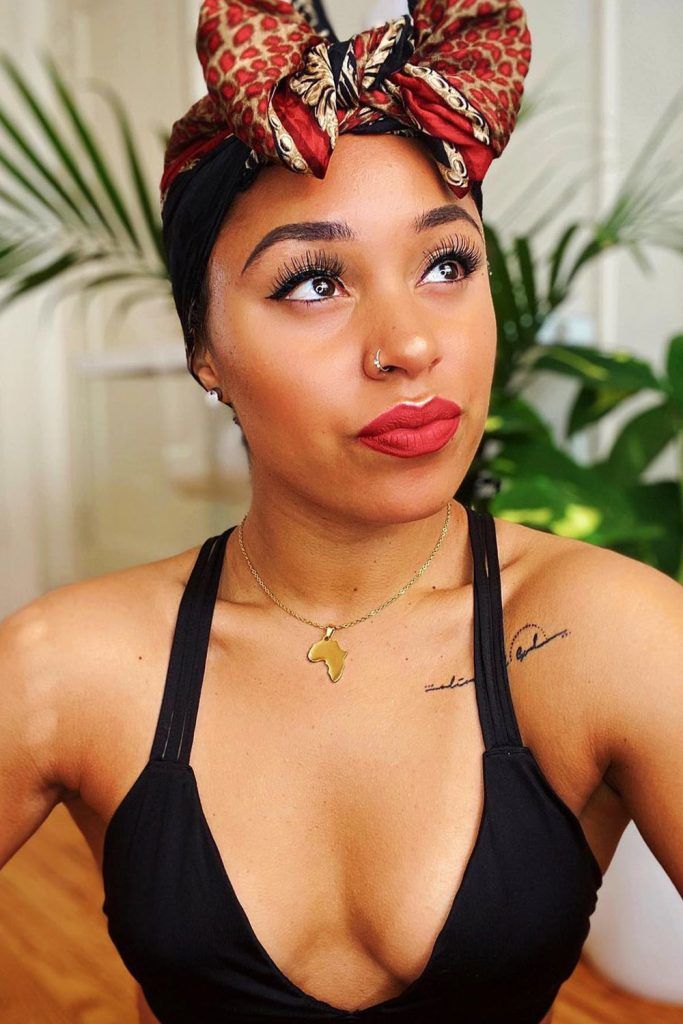 Source: arispella/Instagram
Classics that will always make heads turn. The best thing is, all you need is to do a simple high bun and wrap it with a fancy colorful scarf. Then, just create a bow with its edges and enjoy the glorious look.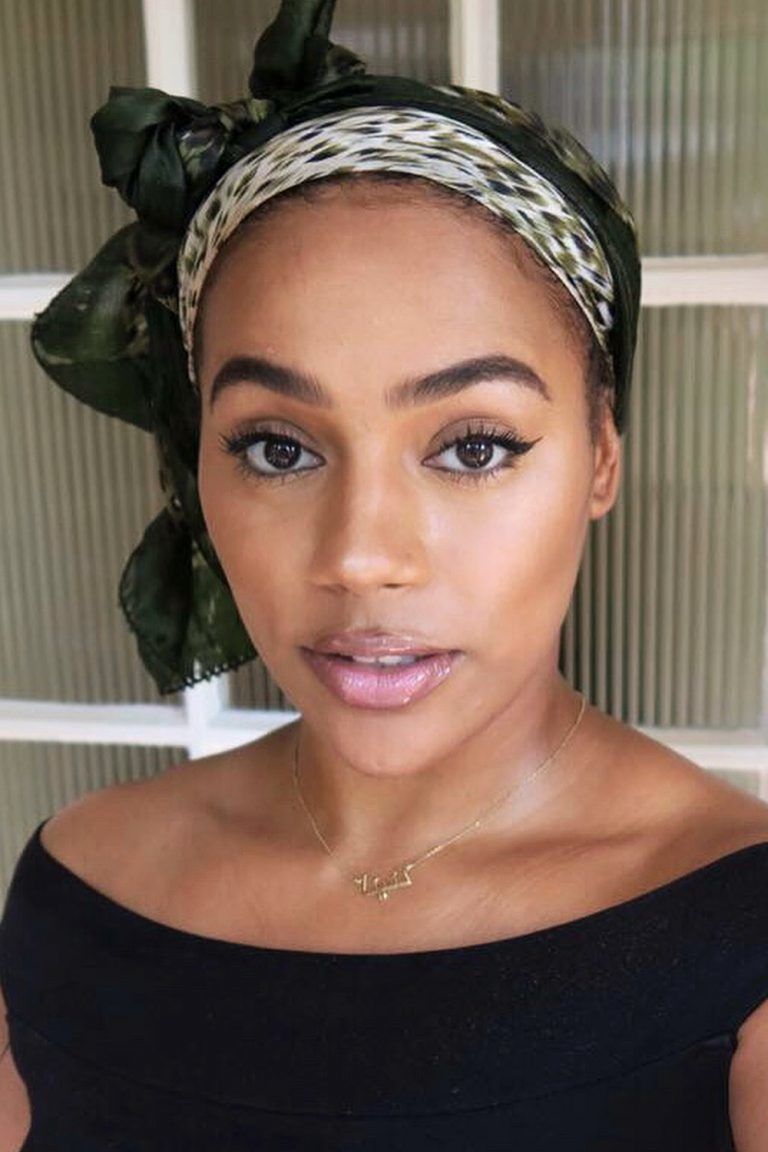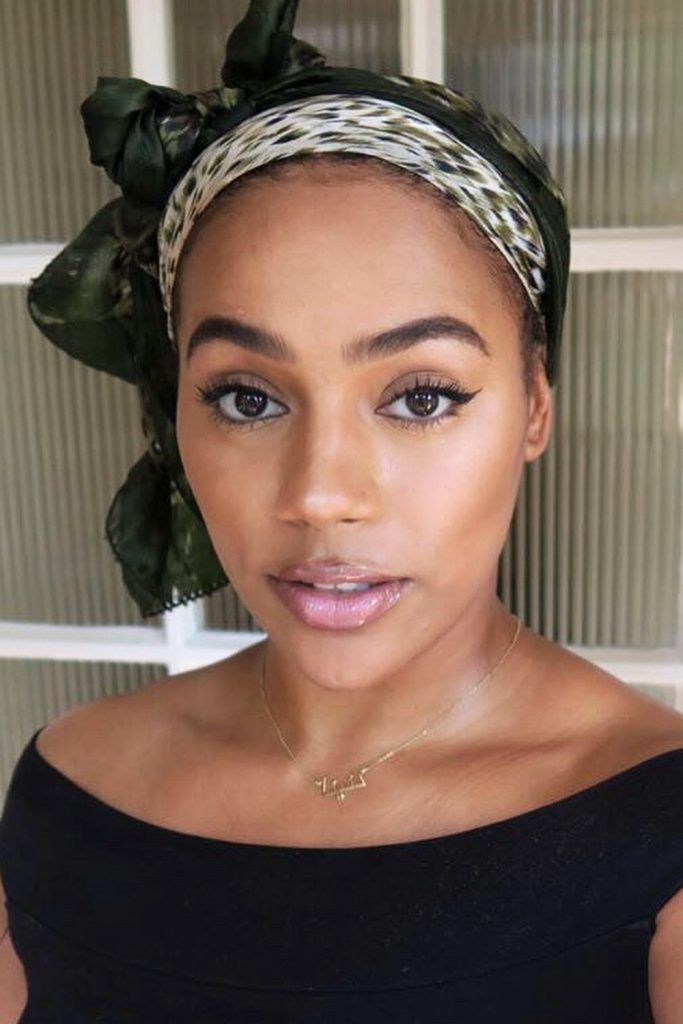 Source: thelondoncurls/Instagram
Gravity-Defying Crown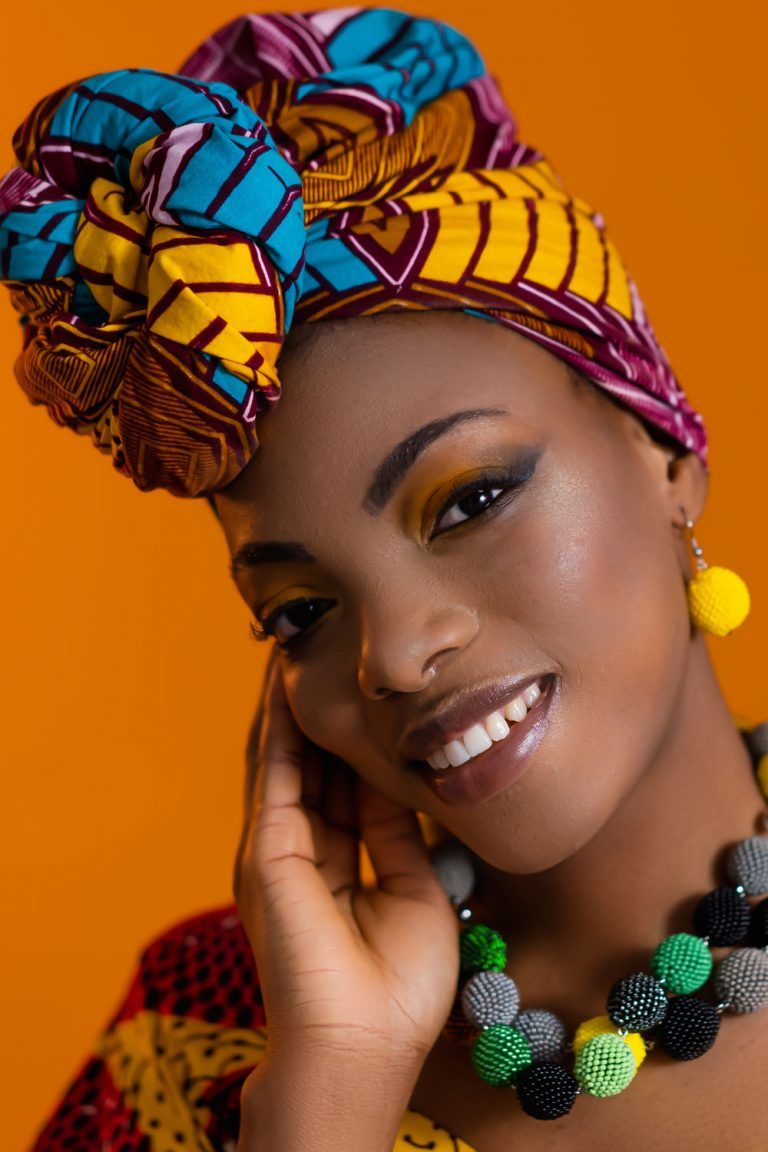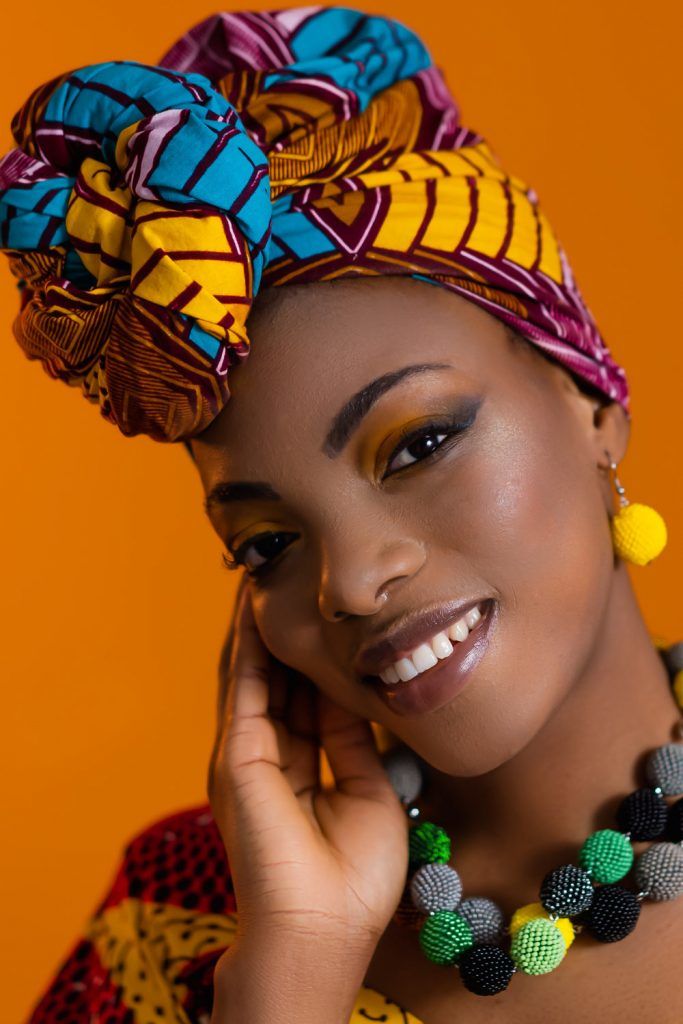 Source: Shutterstock.com
Even gravity won't be able to resist such head wraps for natural hair! You will love the way a vividly patterned accessory enlivens your crochets! Also, remember to tie the first knot on the front so that the whole look is nice and secure.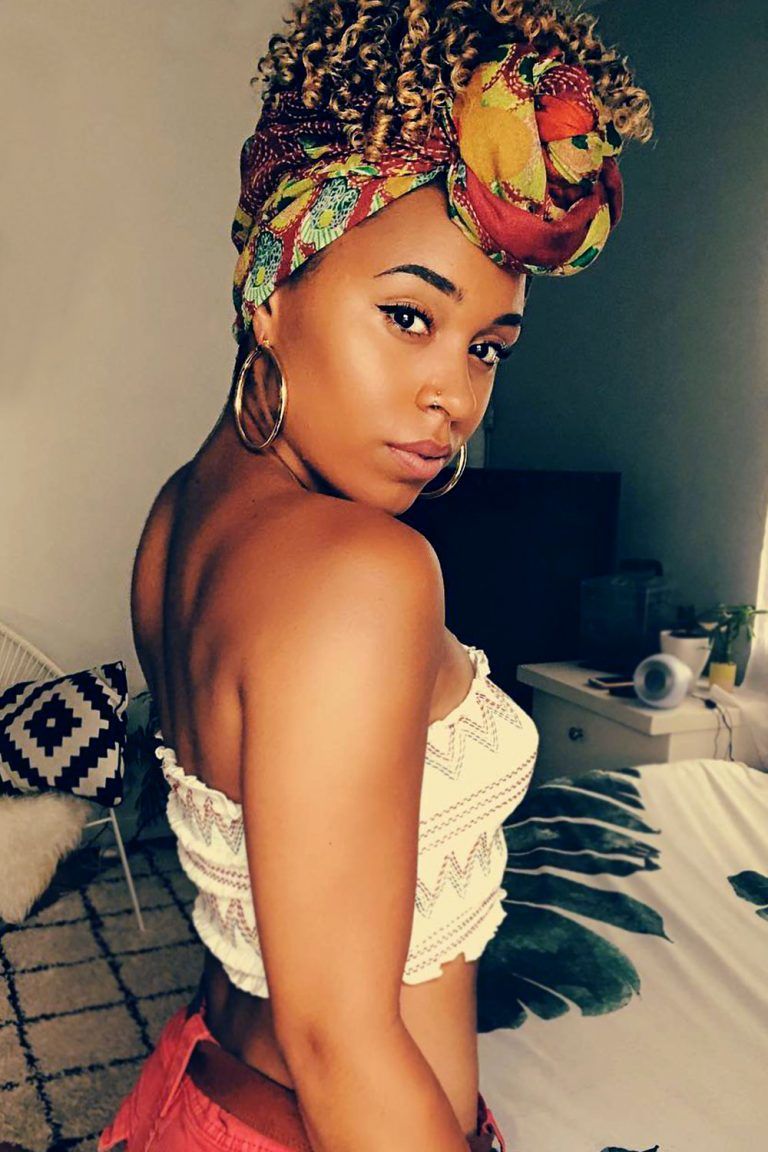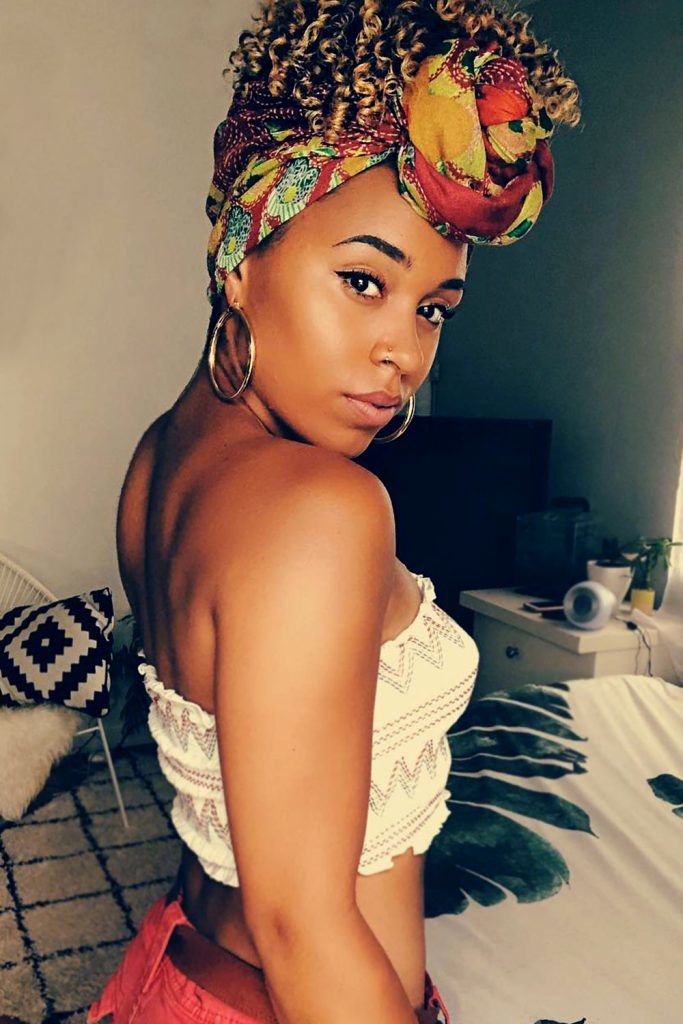 Source: arispella/Instagram
Headband Head Wraps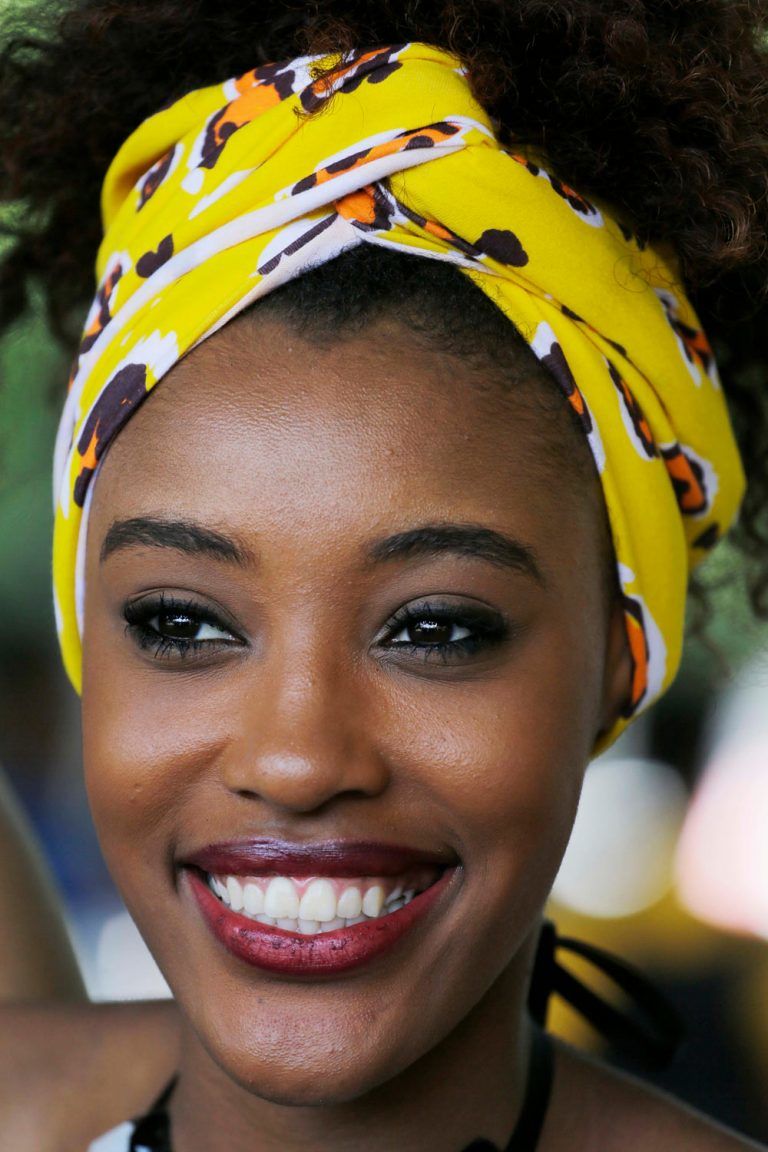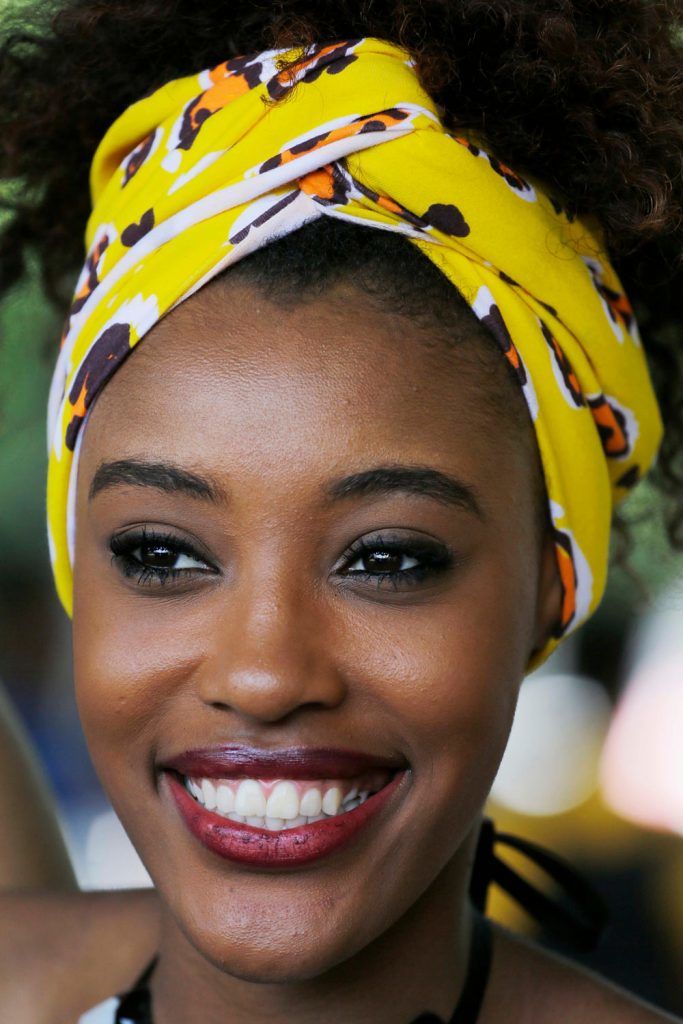 Source: Shutterstock
You can do nothing with your hair and still look fabulous with cute headband scarves sitting on the top! Besides keeping your amazing mane away from the face, such embellishment will nicely accentuate your outfits.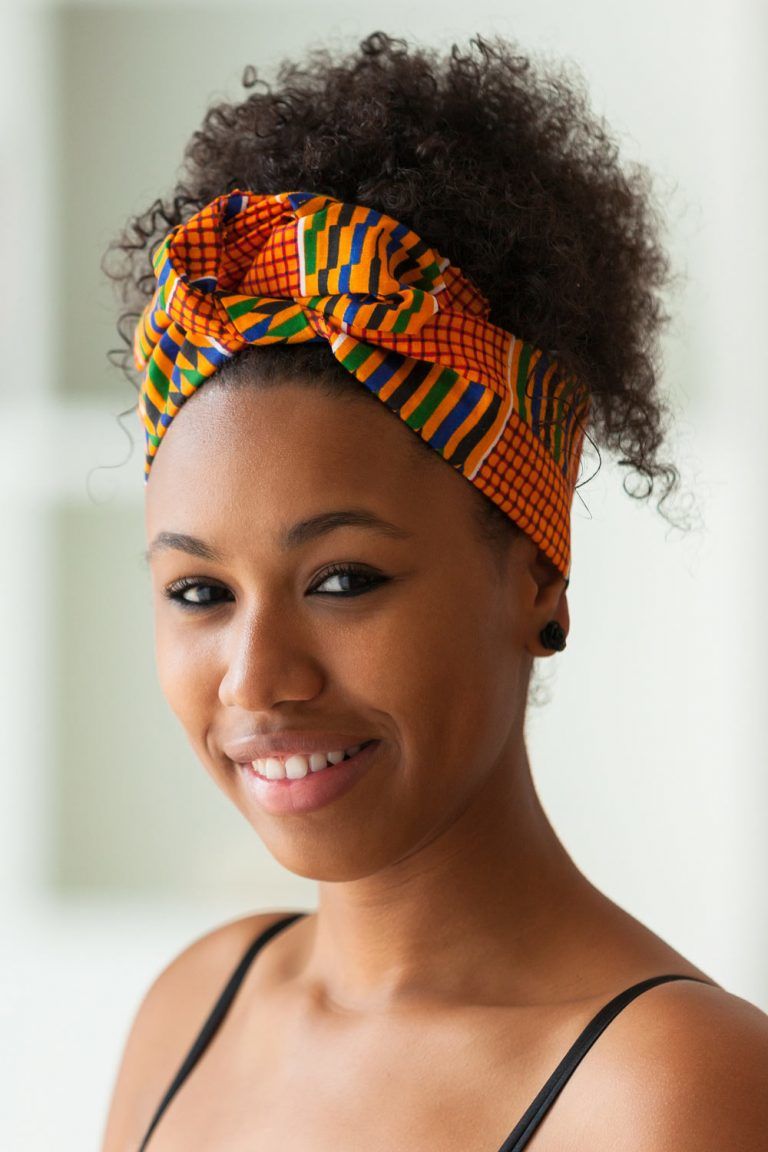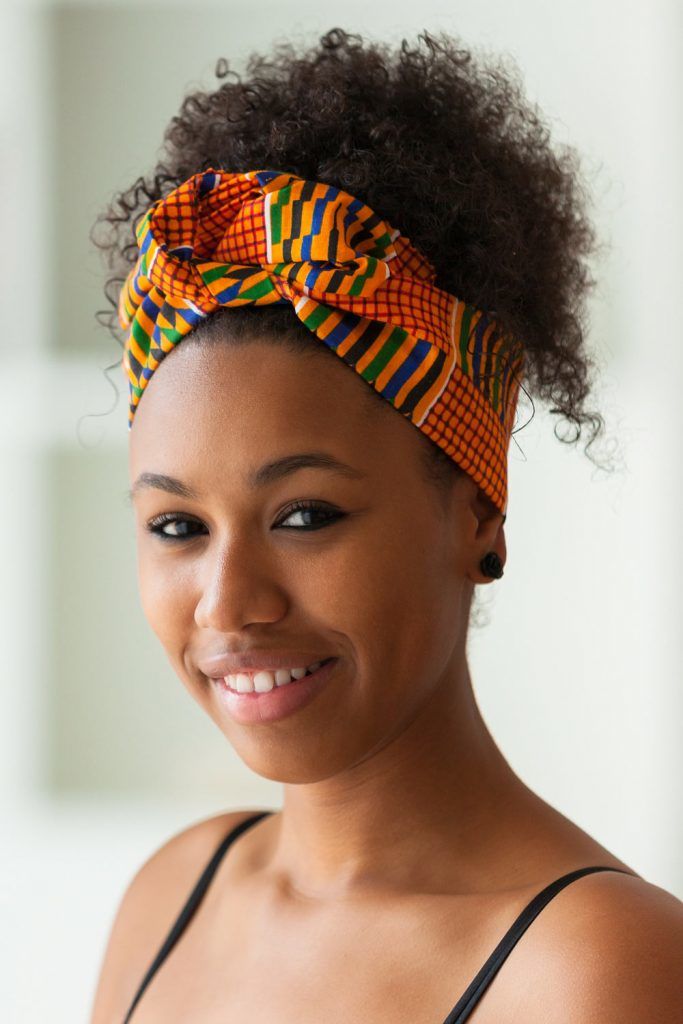 Source: Shutterstock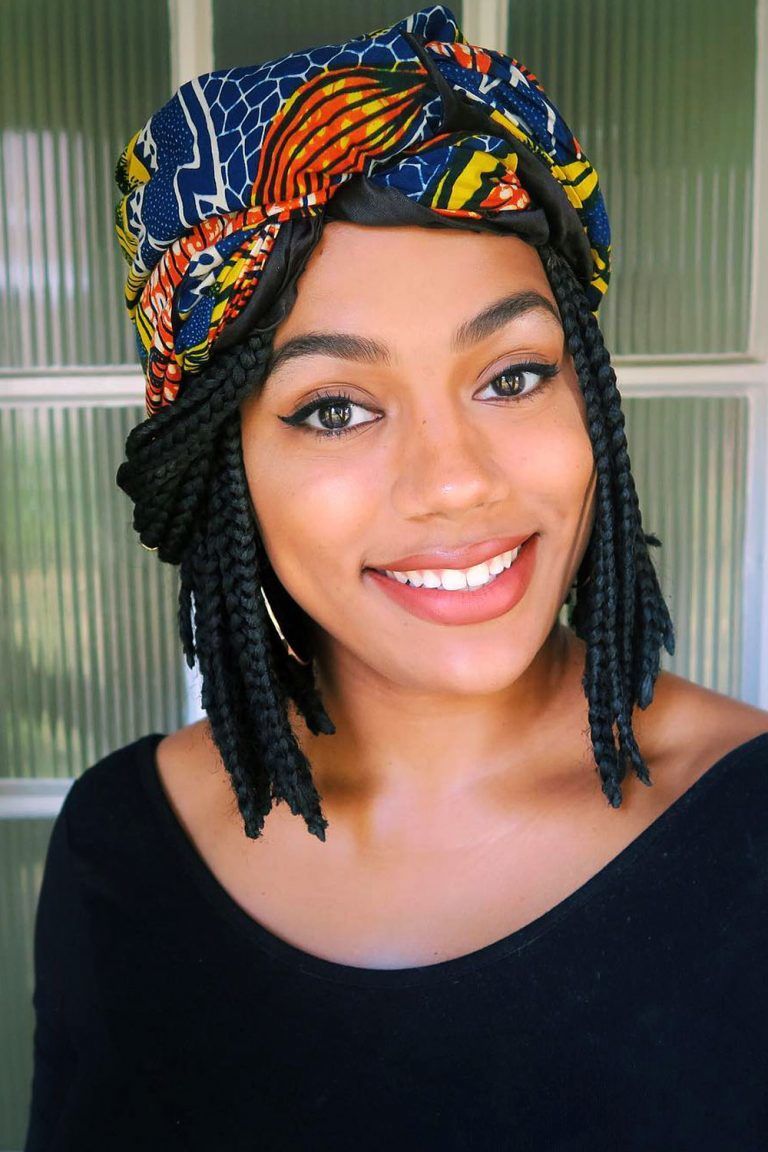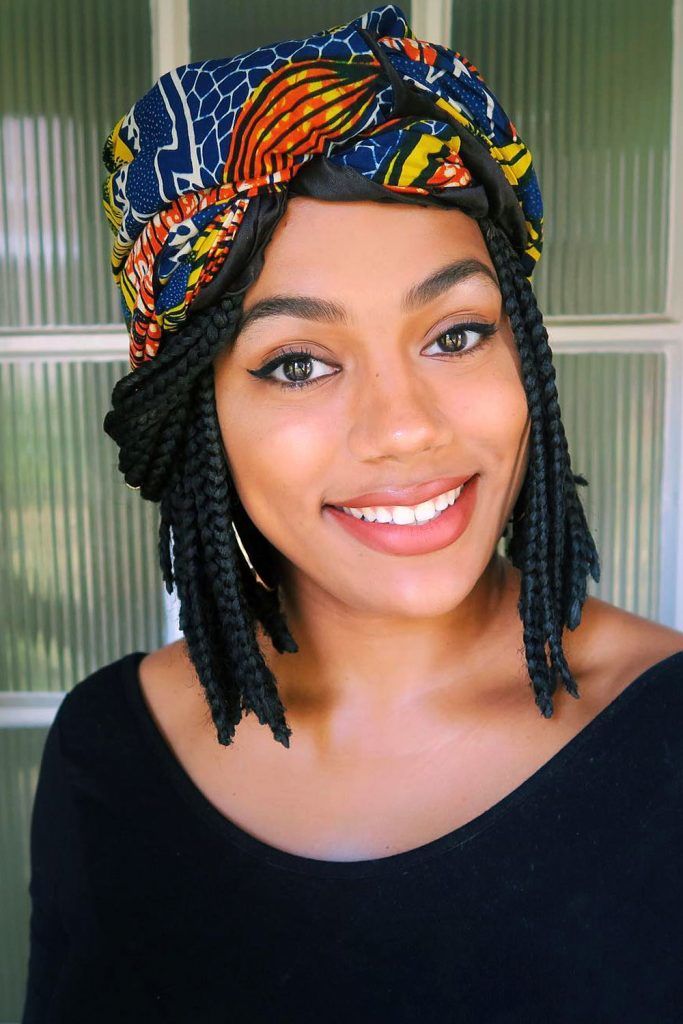 Source: karinakarinazevedo/Instagram
Simple Turban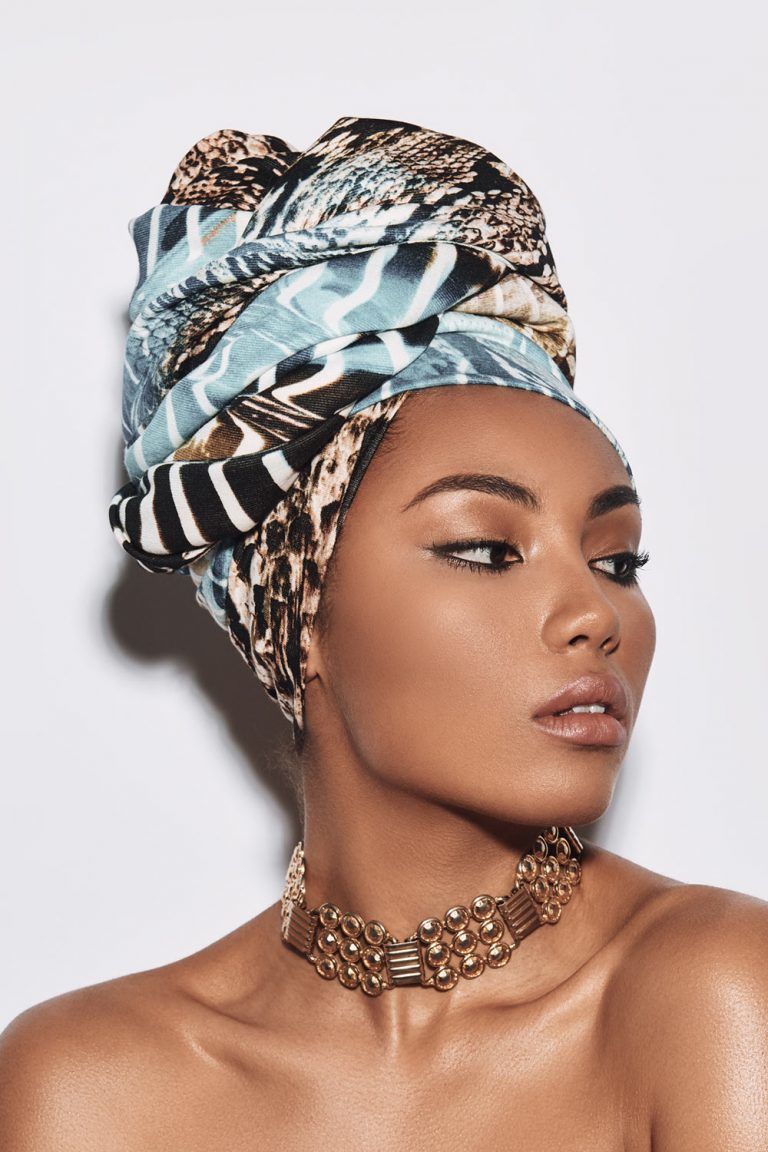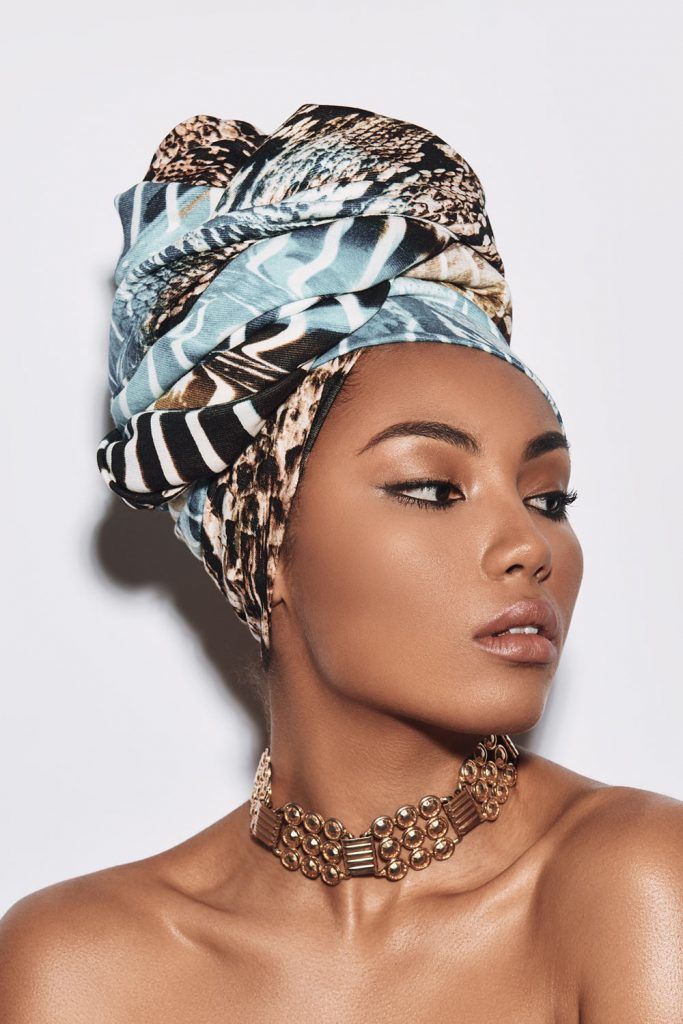 Source: Shutterstock
Another classic that grows in popularity at lightspeed. Whatever occasion is knocking at the door, this element will be a stunning complement for your look. For this idea, you will need to create the first knot under the low bun and connect the edges by crisscrossing them ot the top.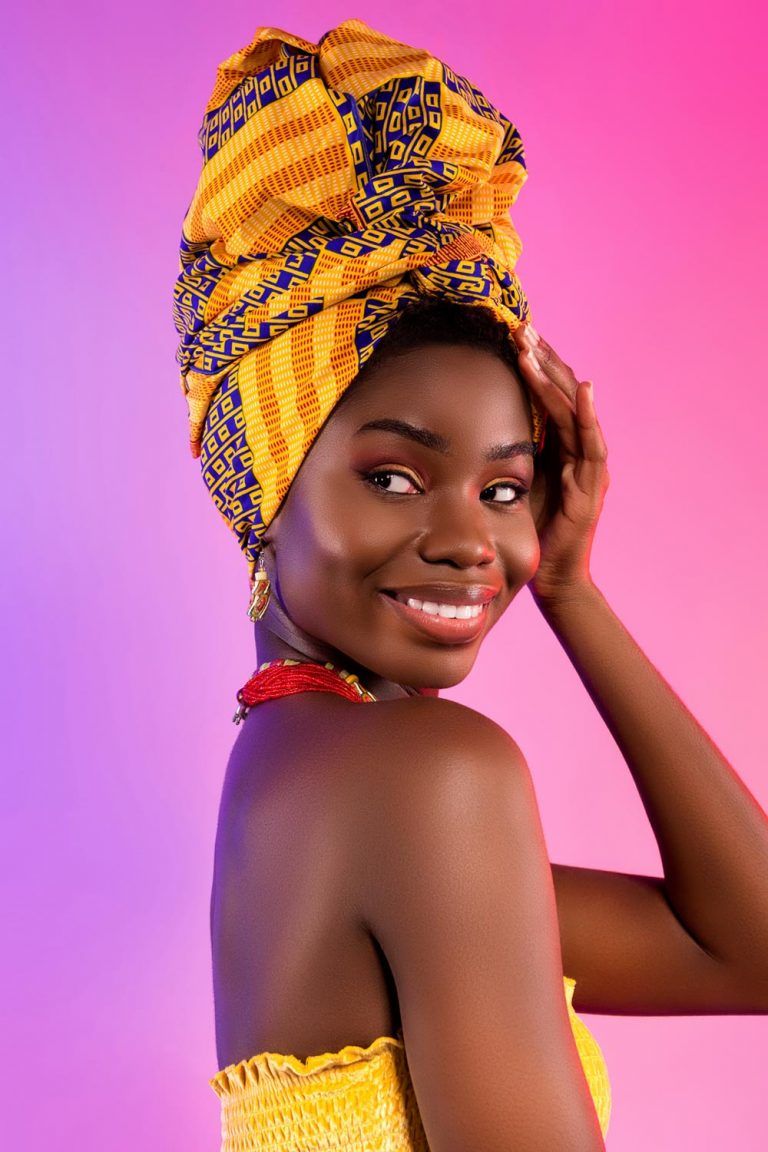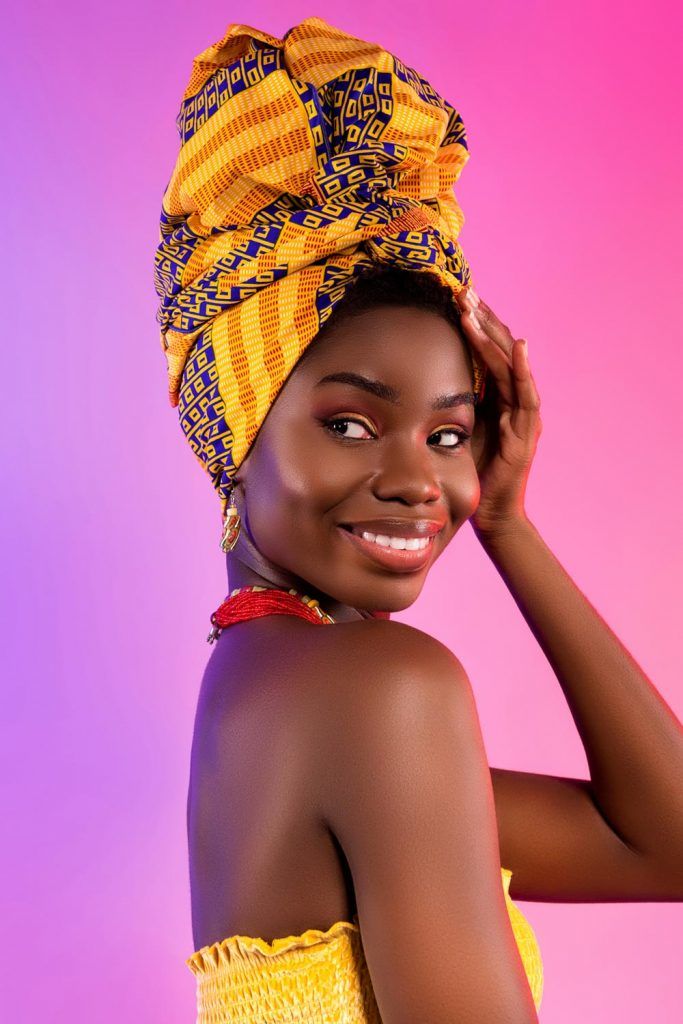 Source: Shutterstock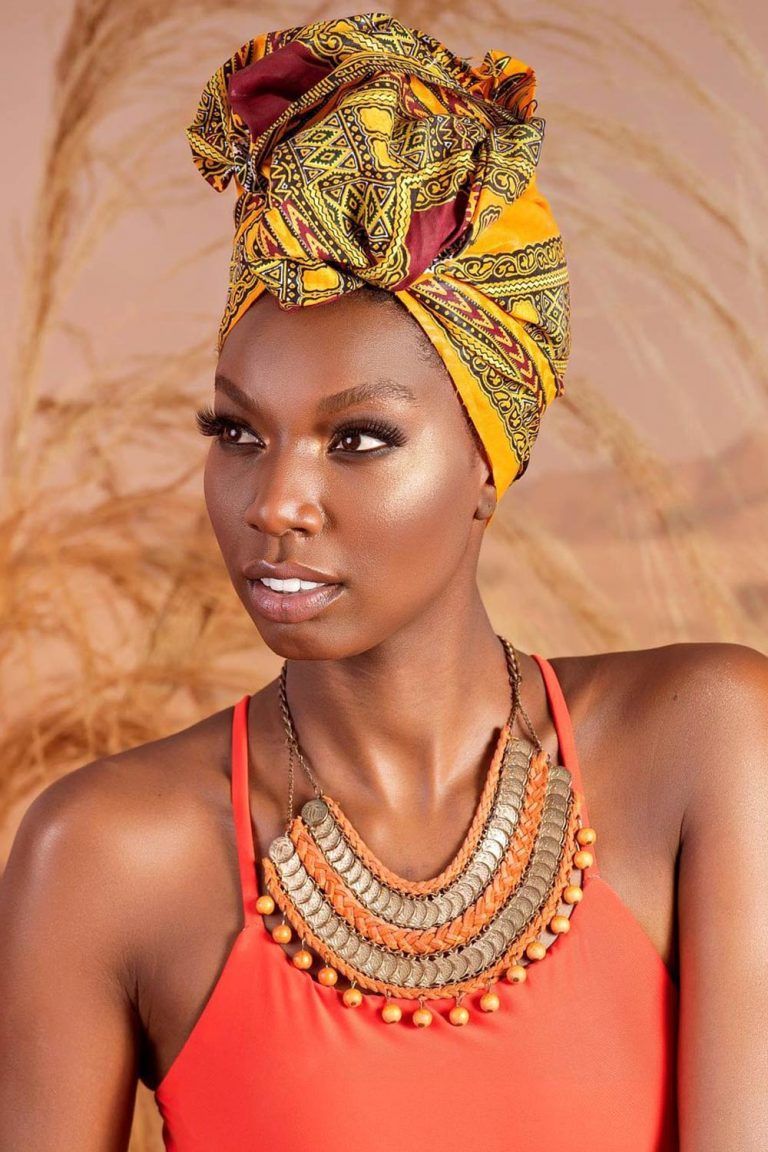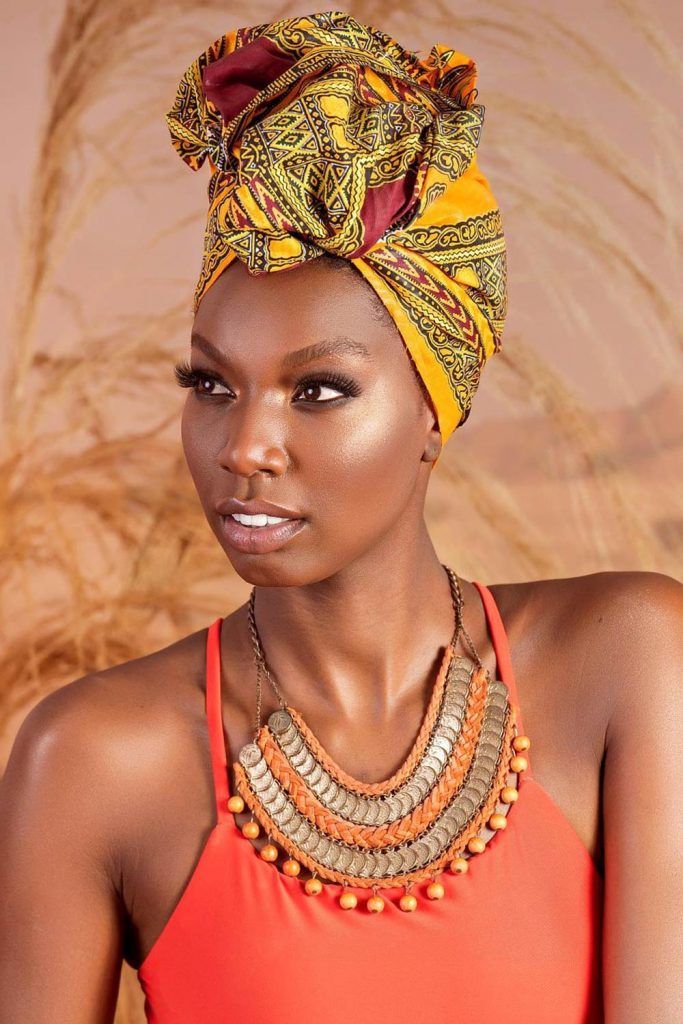 Headband Bow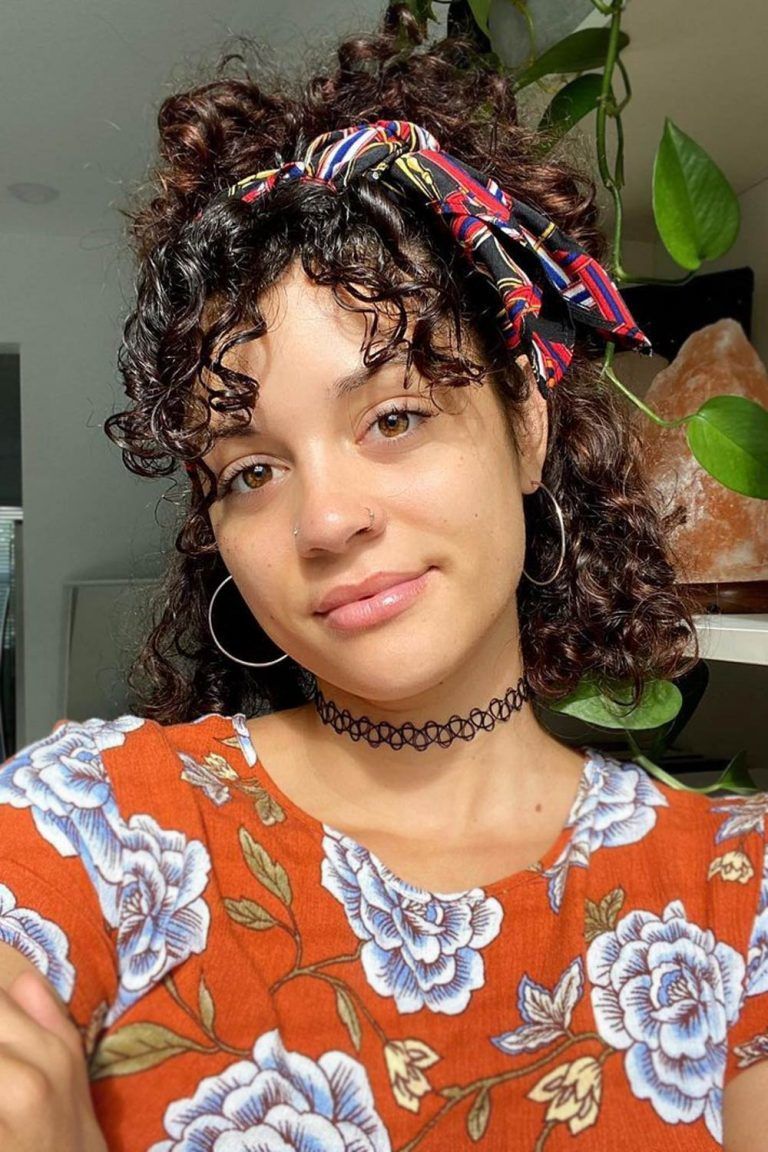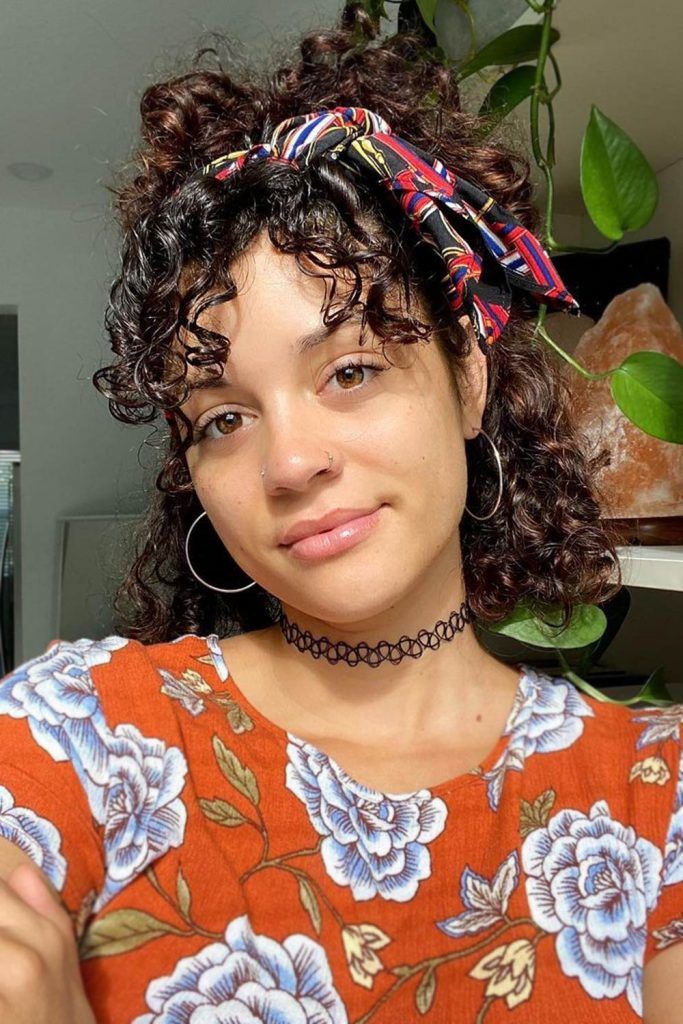 Source: _simplynicki/Instagram
A vivid bow is the best crown for queens blessed with afro locks! And you know what? It's easier than it seems to be: just put a short headband under your hair and tie it on the top. After that, just twist the edges into a bow: that's all you need to show off your bright personality.
Wrapped Braided Ponytail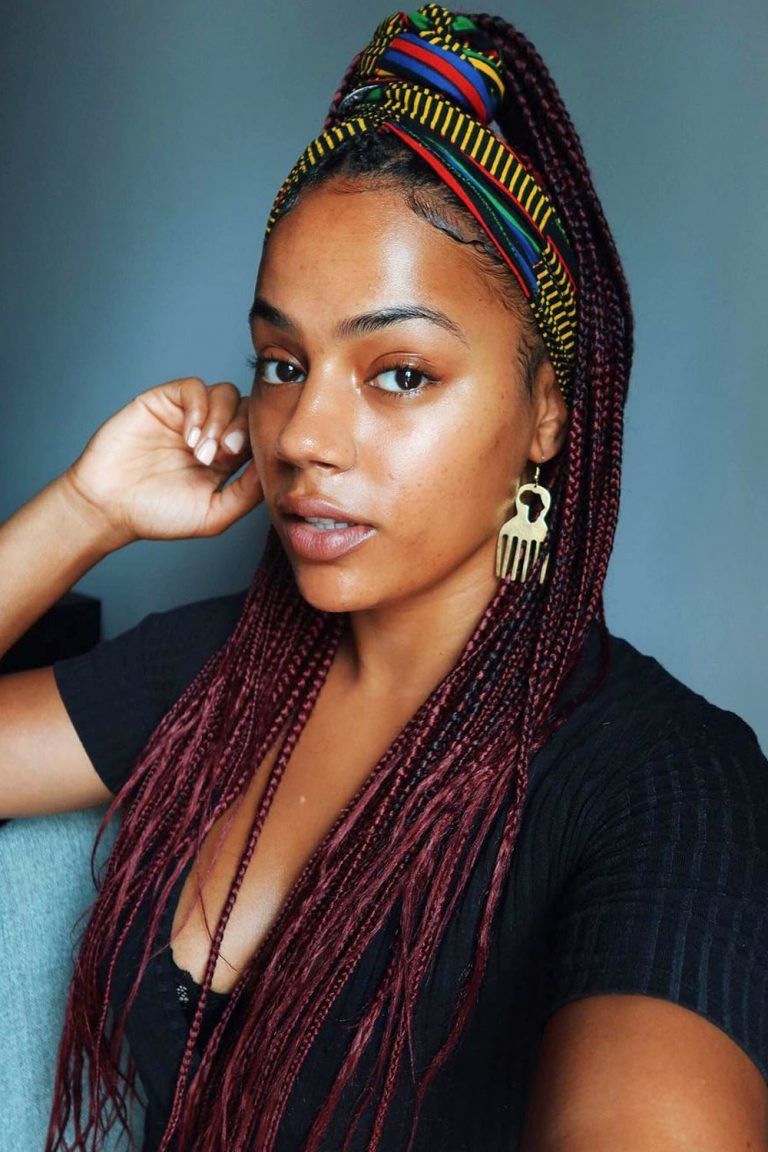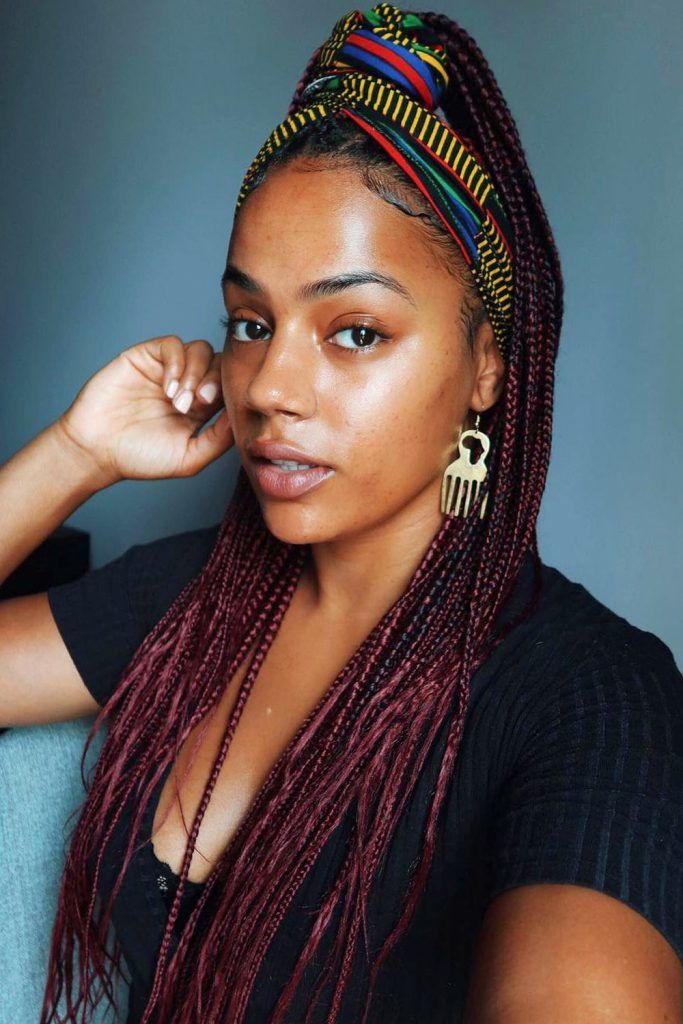 Source: thelondoncurls/Instagram
Believe it or not, an eye-catching head wrap is enough to turn a ponytail into a statement that will make you feel confident and empowered. Make sure to take a creative approach when twisting your stylish accent over the pony, and prepare for never-ending compliments.
Box Braids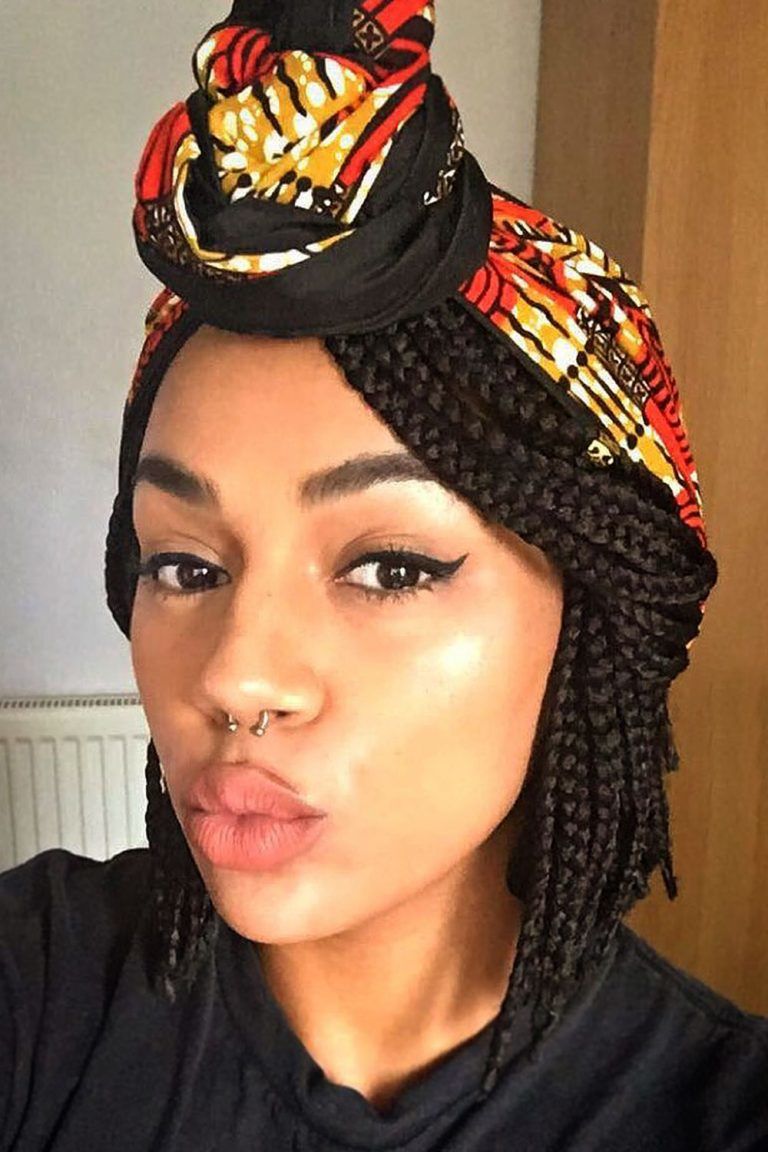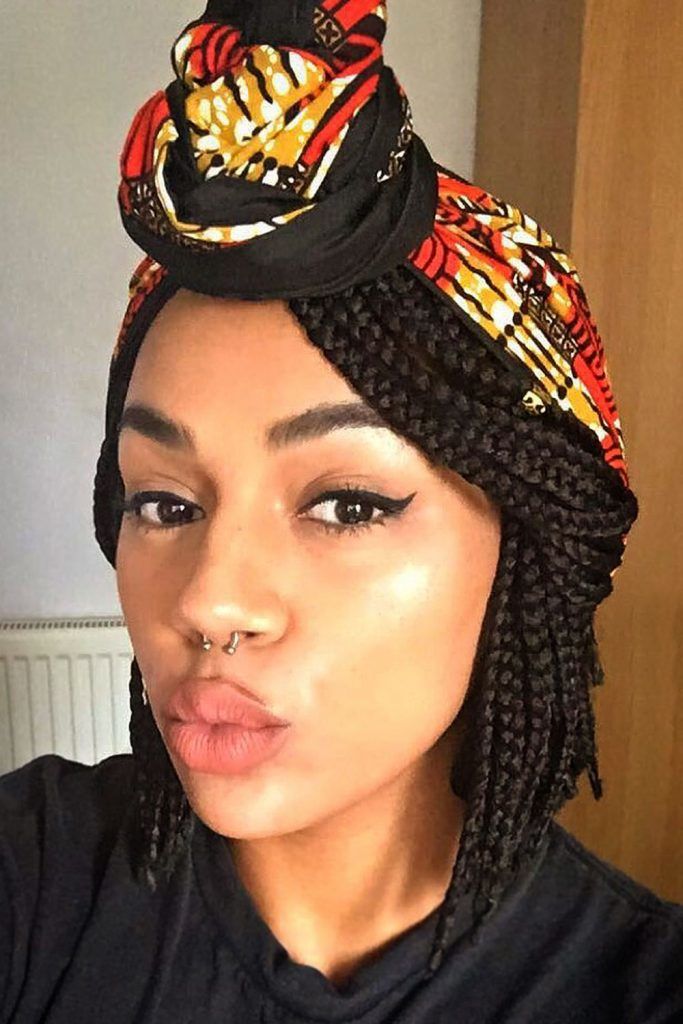 Source: thelondoncurls/Instagram
You won't believe your eyes once you complement your thick box braids with a flower-like wrap: the ethnic vibe will be so intense and the color palette will be so harmonic that you won't ever want to take it off.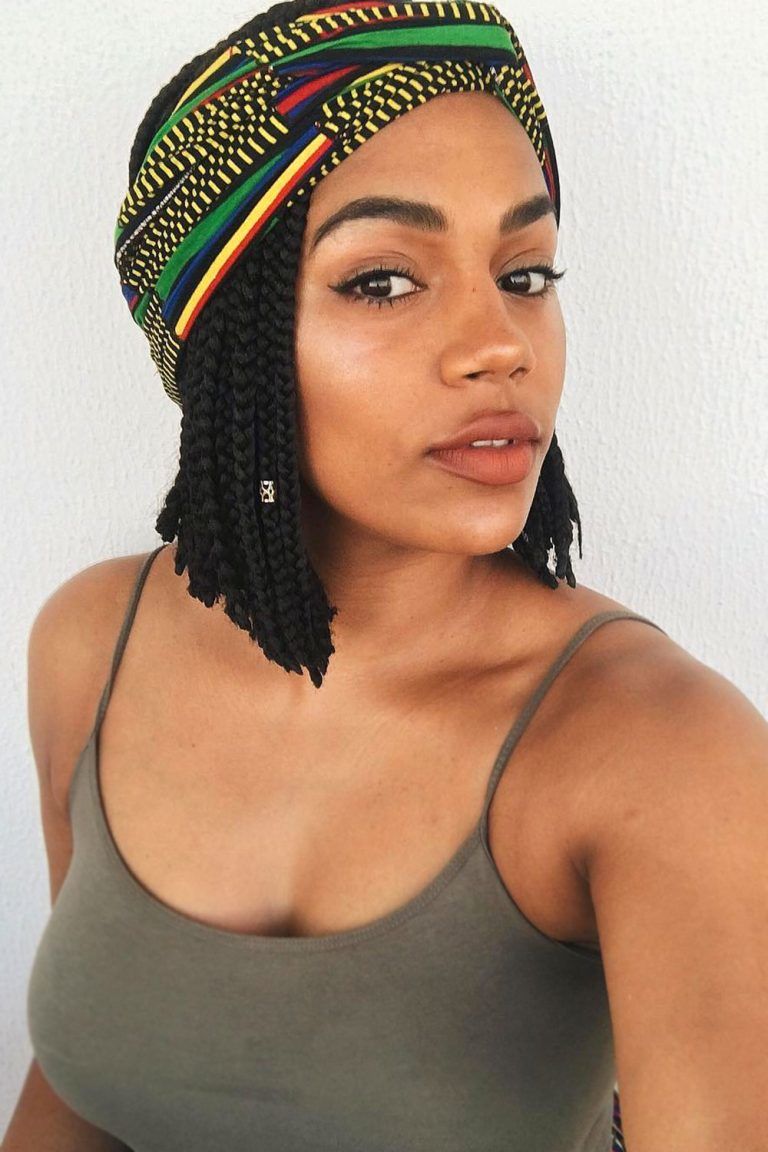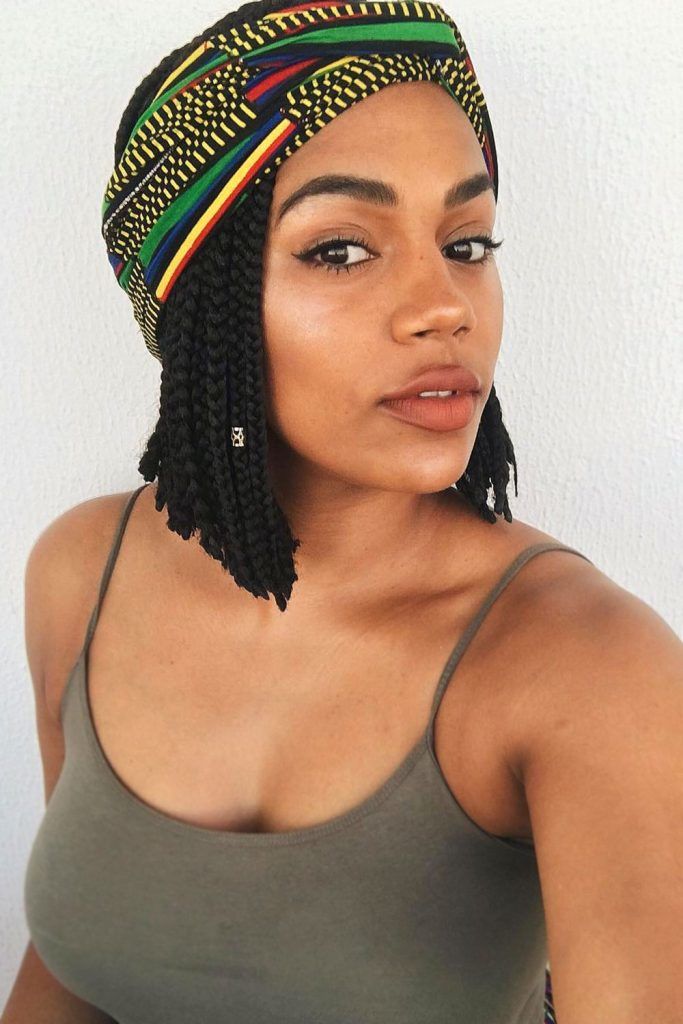 Source: thelondoncurls/Instagram
Marley Twists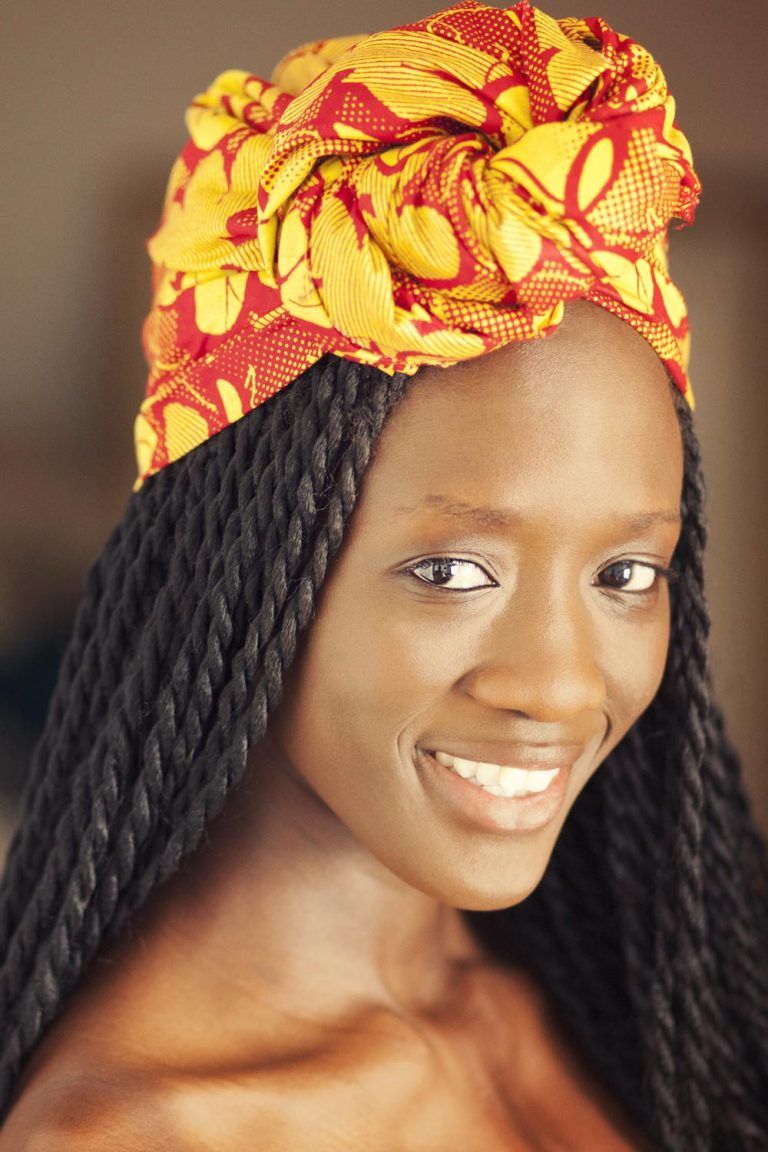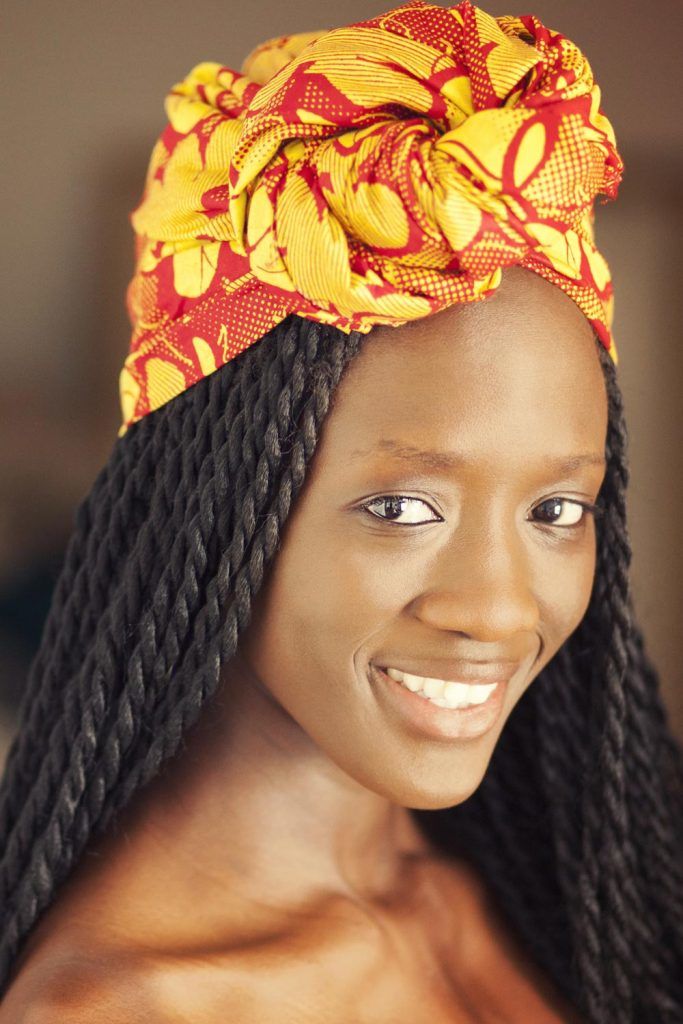 Source: Shutterstock
Marley twists are a super dense and distinctive hairstyle that is doomed to catch eyes 24/7. But there's no limit to perfection, right? A dramatic hair scarf won't hurt your unique look; it will make it complete.
Short Curly Hair With Head Wrap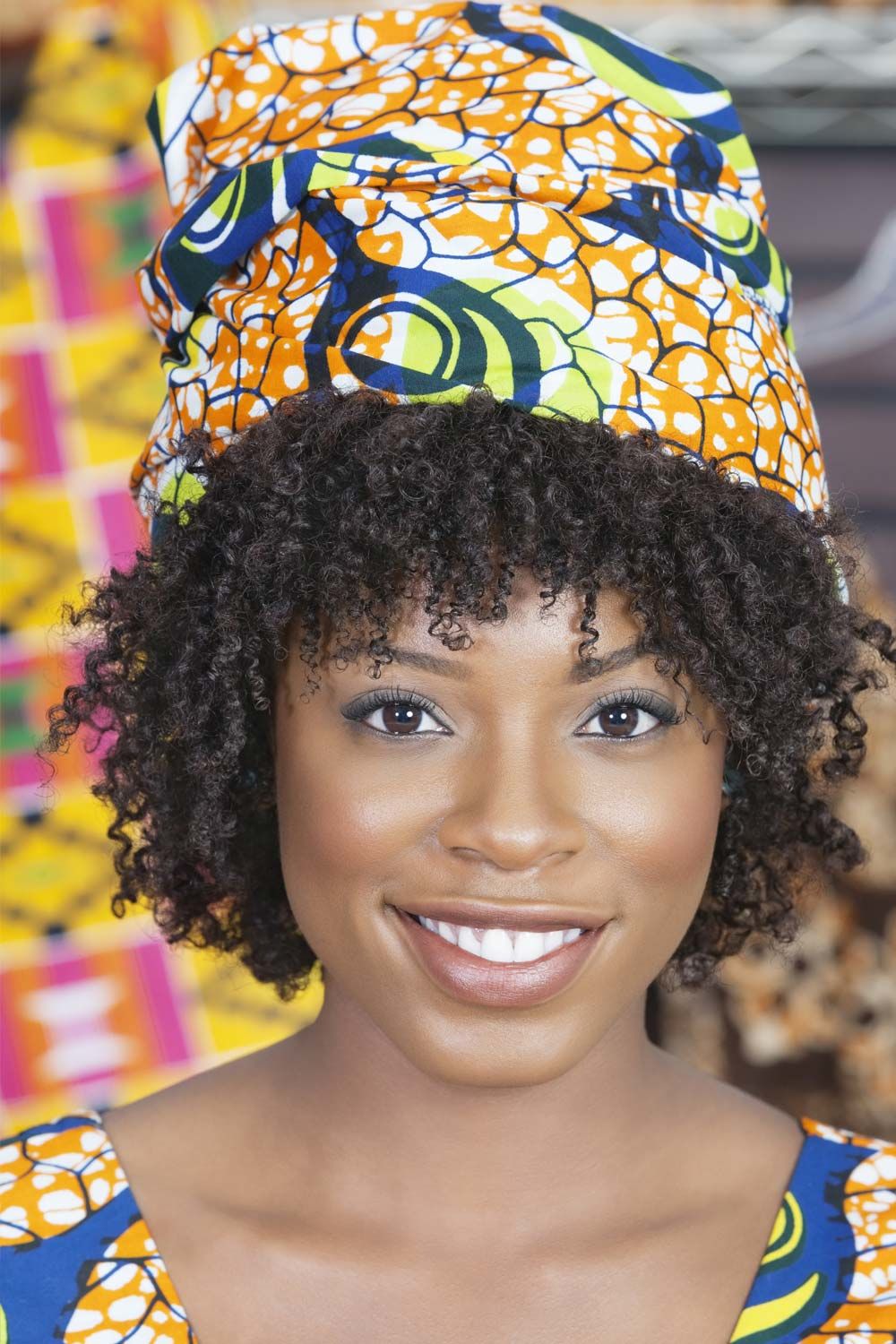 Source: Sirtravelalot/Shutterstock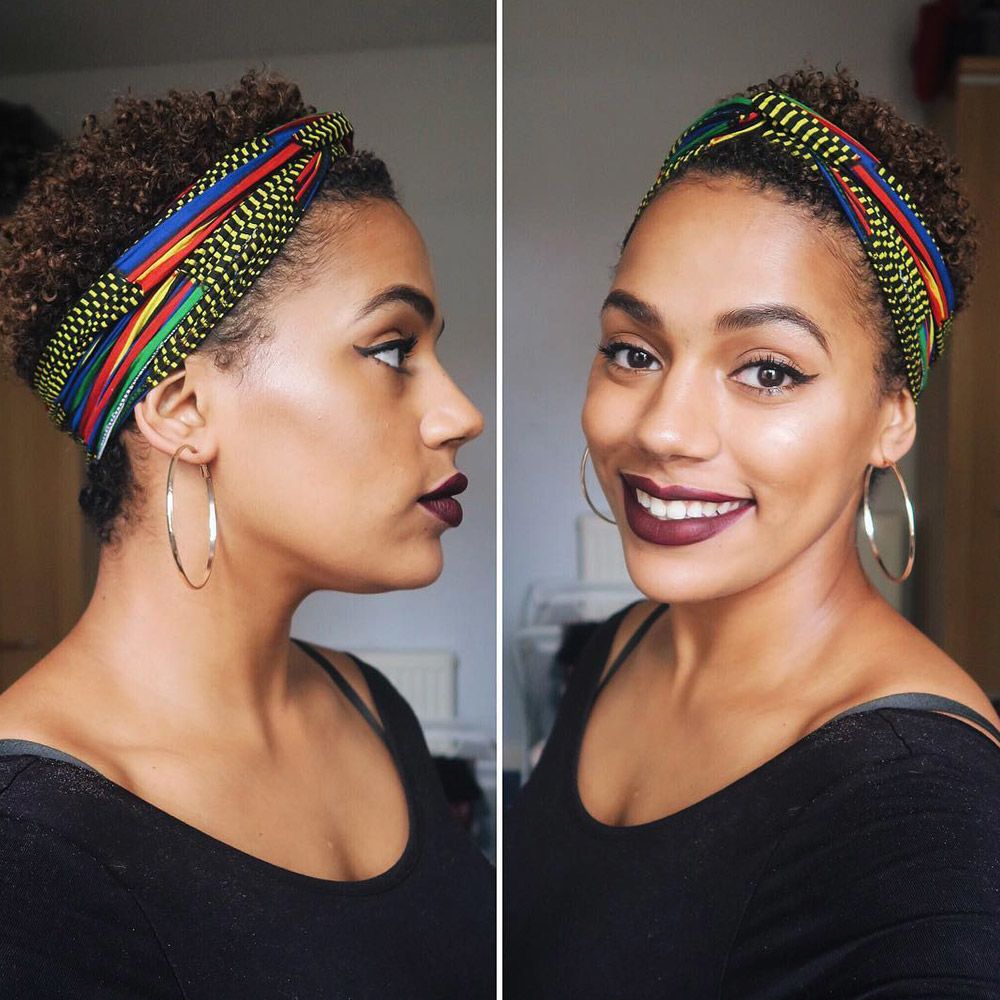 Source: thelondoncurls/Instagram
Cornrows into Mohawk Hairstyle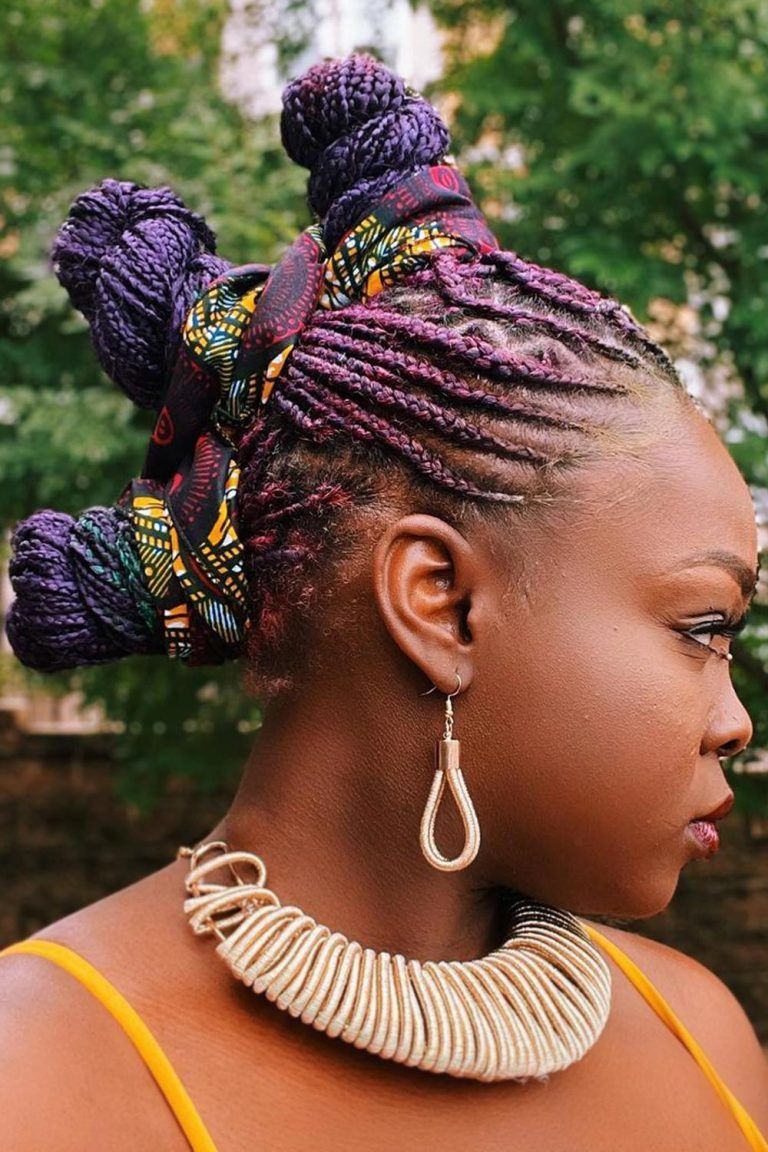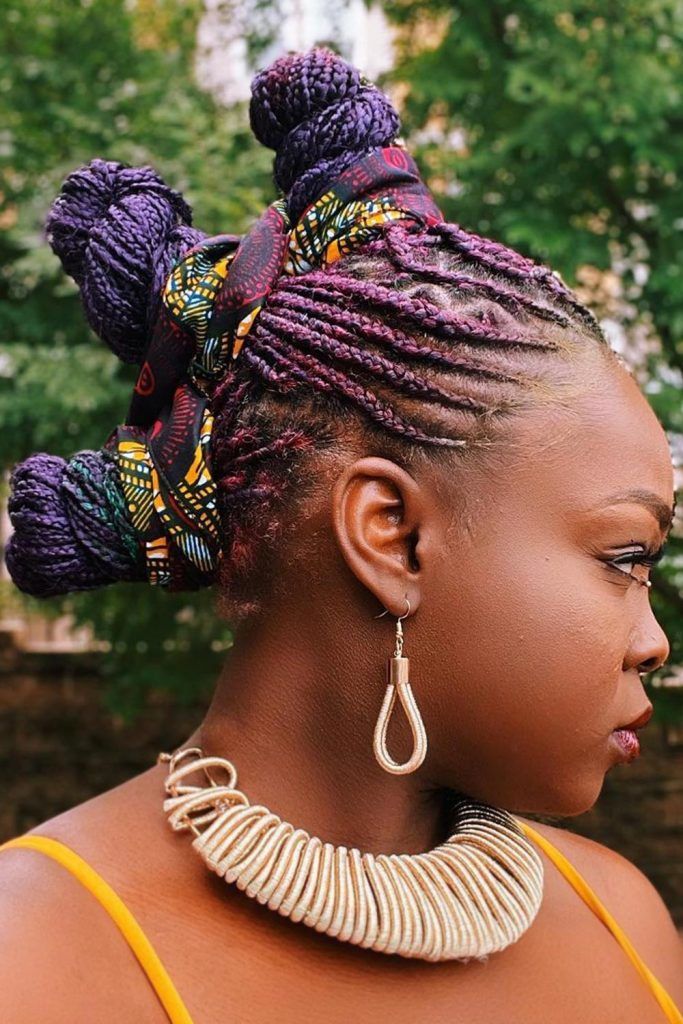 Source: africancreature/Instagram
A head wrap can be used in multiple ways. So, if you do not want to cover the whole head with it, you can incorporate it into your hairstyle. Thus, if, say, you have cornrows, put them into high vertical buns along the center of your head. Thread a scarf through the buns, wrapping it around their base, and secure it with bobby pins to keep it in place. As a result, you will get a trendy and bold cornrow mohawk hairstyle, accentuated with a head wrap.
Braided Updo Hairstyle With Head Wrap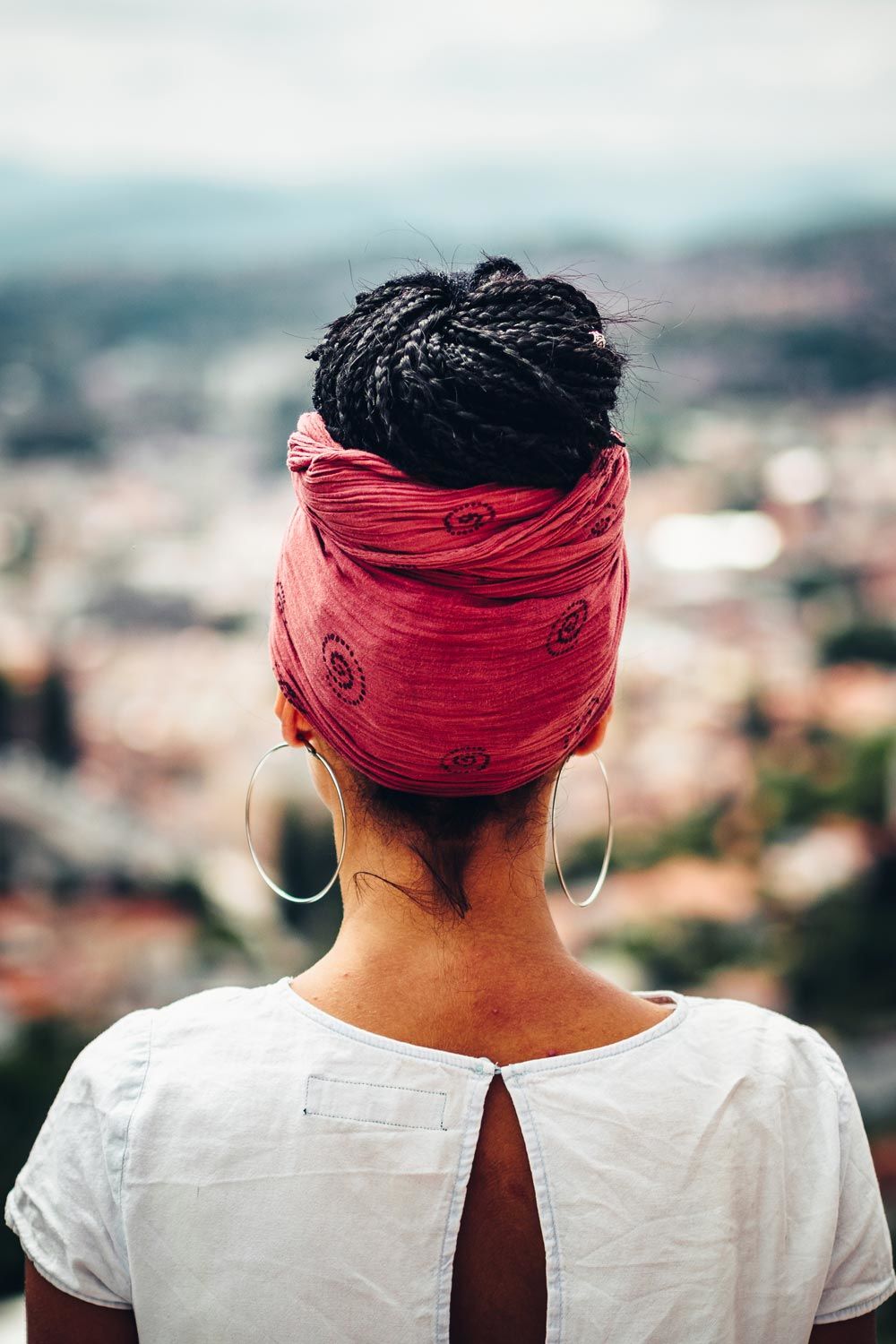 Source: Alen Makota/Shutterstock
FAQ
What does a head wrap do?
A head wrap can be used for many purposes. In addition to keeping your hair shape in check while you are sleeping, it protects your locks from a negative environmental impact. No matter whether the air is humid or dry, you may not worry that your locks will get frizzy or brittle.
What are the head wraps called?
The most common type of headwrap is a headscarf. This is a piece of cloth that has a triangular shape. If it is square, you should fold it so that it becomes a triangle. Used to cover the front part of the head and hair, it leaves your face open.
Are head wraps good for hair?
Covering your head with a head wrap when being outside during summer keeps your scalp and hair protected from weather elements, such as the wind and the sun. Besides, it does not allow pollution to get into your hair that much. So, it is not only an accessory for hair but also a way to protect it. During colder months, a head wrap soaks excess hair moisture in, so your locks do not become brittle, frizzy, and feeble.
Is it disrespectful to wear a headscarf?
A head scarf shows zero disrespect to anyone. So, you are free to sport it as much as you want.
To all of you thinking that head wraps are a style item of African Americal women only: girls, you're missing out in fashion. Nowadays, the wraps are rather an exclamation point a woman puts to her look, accentuating her image with a bright statement. Now, you are familiar with the main principles of choosing and styling a head wrap, so what are you waiting for? The world needs your statement, girl!