By:

Glaminati Media

| Updated:

11/29/2018
The Era Of Blonde Balayage Has Come
Blonde balayage is something that grants you that necessary depth and dimension you have been looking for. No matter what shades you mix it with, the outcome will be unique and stunning. The truth is that it is almost impossible to look like anyone else if you opt for this technique. All the colors are chosen specifically to flatter you, and no one else. But we may just point you in the right direction with the list of ideas we have gathered here. Let's have a closer look, shall we?
Natural-Looking Balayage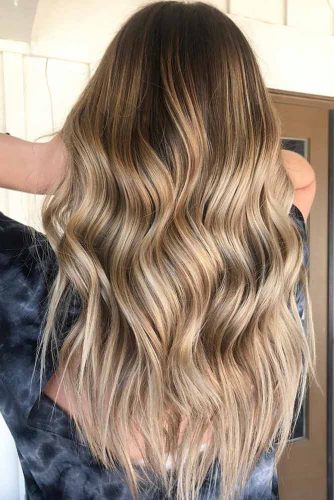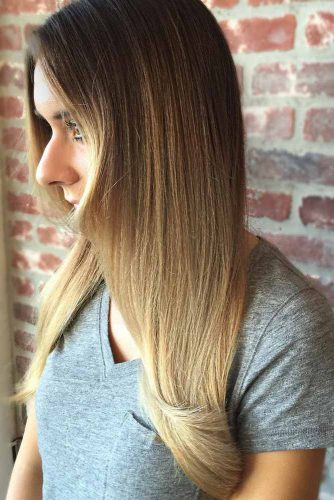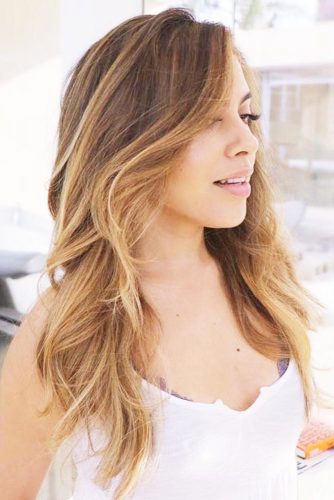 There is nothing surprising about blonde hair these days. That is why you should go further to achieve something unique and unforgettable. We think this complex transition from dark to light may be something worth paying attention, especially if you have nice, long hair to take care of.
Dark Hair With Ashy Balayage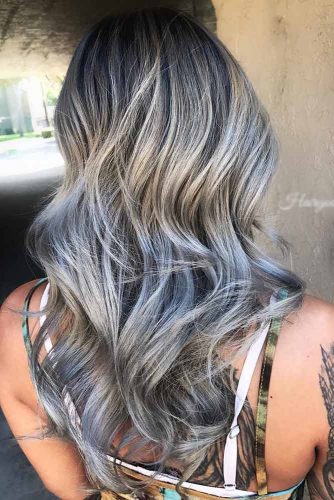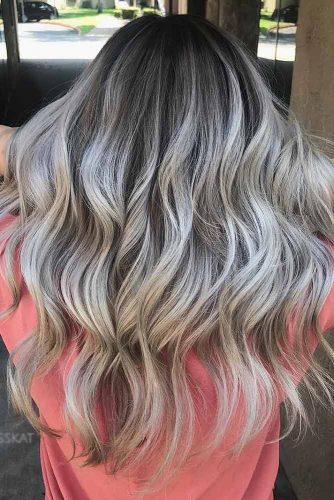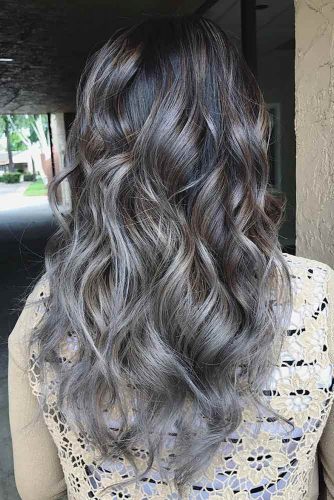 How to balayage blond hair so that it is quite otherworldly but still suitable for an official gathering? Well, opting for silver hues may be the answer you have been looking for. What do you say?
Sahara Beige To Cream Soda Balayage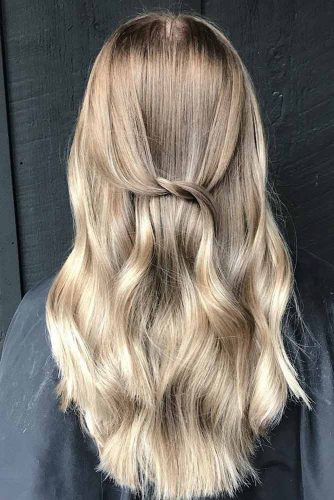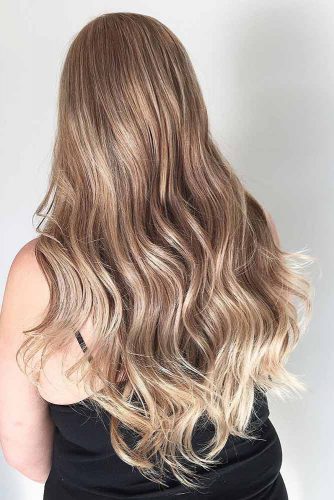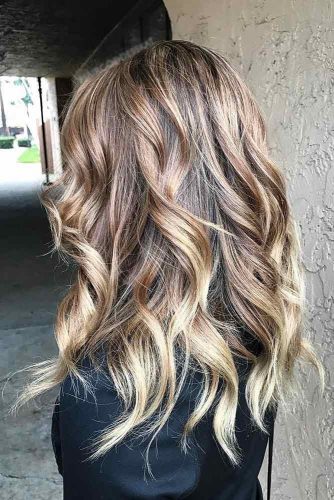 It seems that it is all about drinks these days. Cream soda hues are so warm and tasty; it would be a shame not to introduce them into your hair. Besides, there is a very slight chance any of your friends know about this upcoming trend.
Brown With Blonde Balayage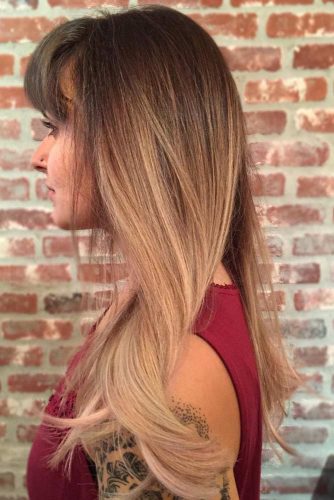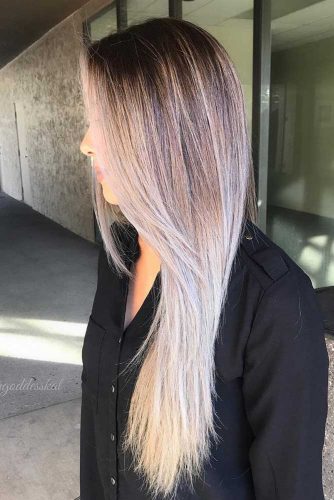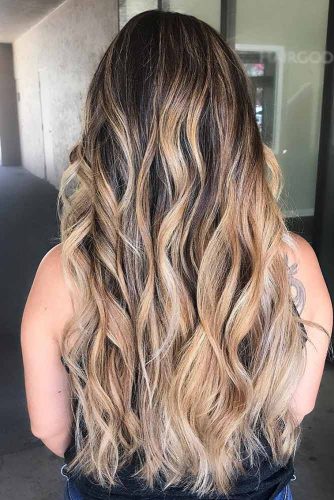 Sometimes it is difficult to make up your mind and go for just one shade. That is why we suggest you to combine dark brown with light, honey-colored hues. Make sure that everyone notices this marvelous transition of color by wearing your hair sleek and loose.
Dark Hair With Platinum Blonde Balayage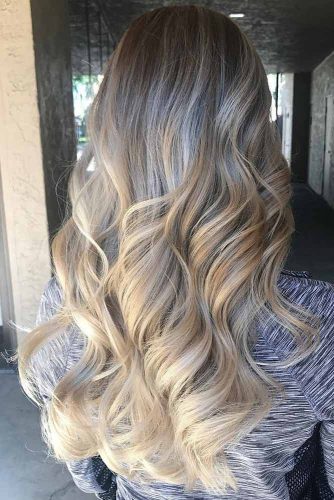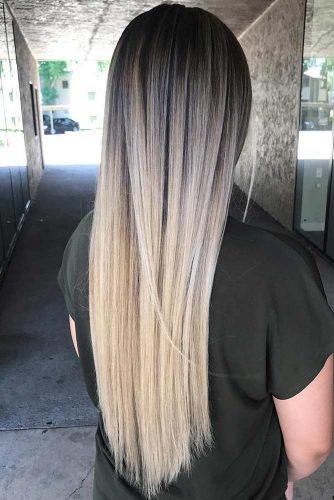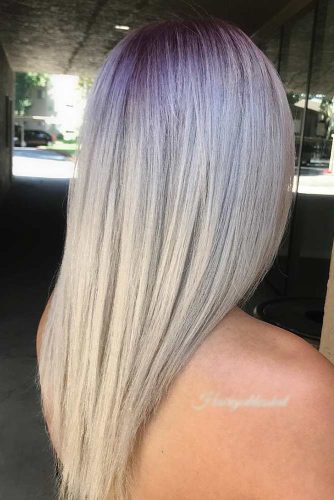 You are in love with Mother of Dragons and love that pure white hair she has? Why not opt for it yourself? Yet, to spice things up a little, we would suggest you to dye your roots dark purple. Oh, yes, we knew you would get excited!
Red To Blonde Balayage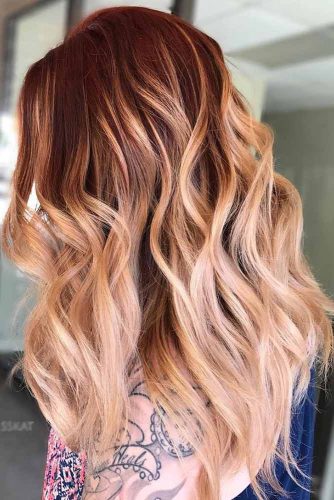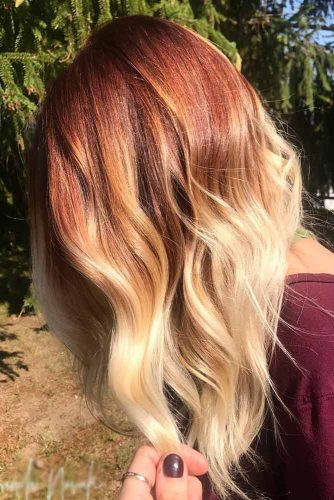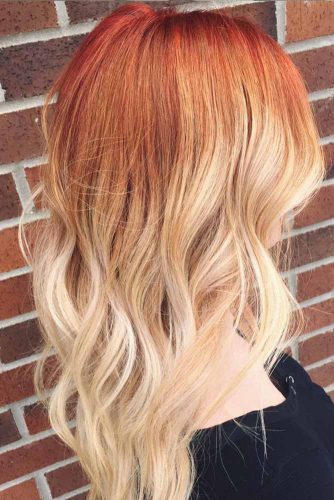 It is falsely considered that the only transition from red to something lighter should always involve pink. We are going to prove you that a red to blonde transition is much more fun and unusual. Just look at this stunning combo of depth and color!
Light Brown To Blonde Balayage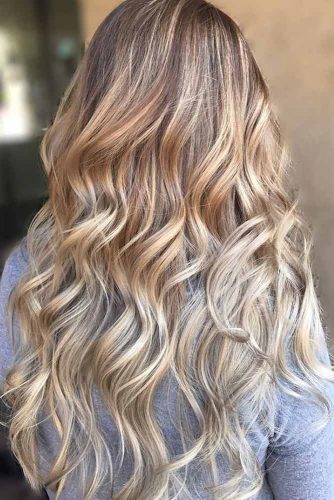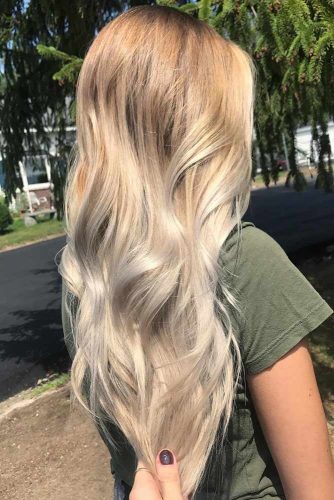 When you decide to go all-in, there will be no turning back. And it is unlikely that there will be anyone who wouldn't cast at least a glance at that beautiful mane of yours. It all starts from subtle light brown roots and ends with something as pure as snow itself. Fascinating!
Blonde To Blonde Balayage
It seems weird that someone would like to mix blonde with blonde. But when you have a closer look – you get the trick. The thing is that if you mix several shades of blonde together, there will be no way of telling that it is not your natural shade. Amazing, right?
Wheat-Gold Balayage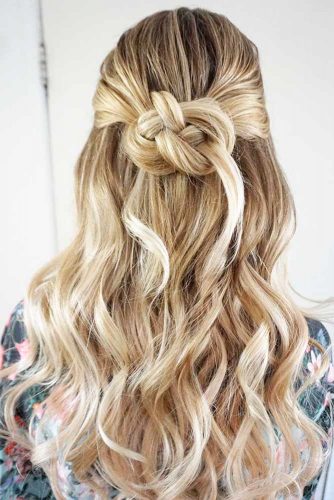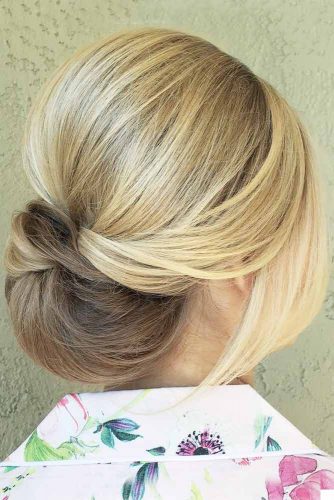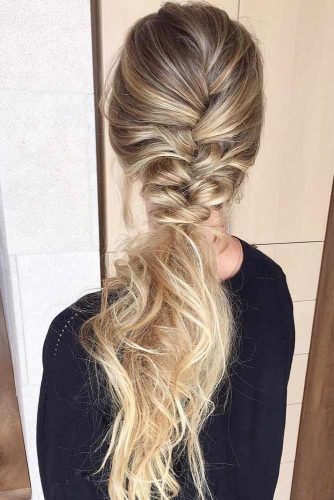 Beige Blonde
Main photo by Hannahkirkelie