A-line Wavy Lob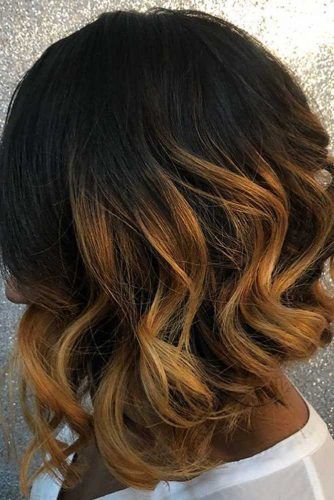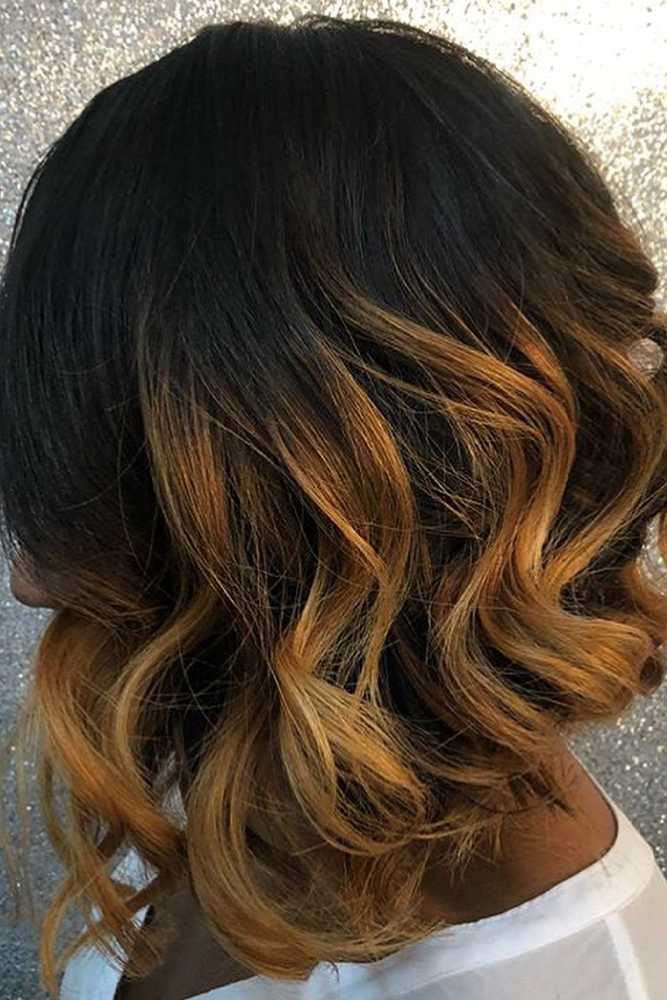 A fascinating, angled body of A-line bob haircuts is enough to diversify your regular styling routine.
First off, the gradual shape makes all familiar hairstyles appear in a new light. Of course, wavy hairstyles are no exception. As you can see from this pic, waves that get longer to the front can create a lively mane full of organic movement. Too good to be true, huh?
Source: kilaglamhair via Instagram

Stacked Straight Lob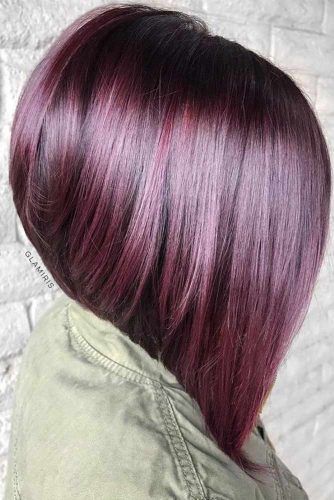 Stacked bob hairstyles for black women also feature a gradual structure, yet it has a more dramatic character. The length contrast is more visible, and that is why it builds tons of volume. The best thing is, having a blow dryer and a round brush is enough to keep up with the sleekness of the stacked layers.
Source: glamiris via Instagram

Wavy Middle Parted Blonde Lob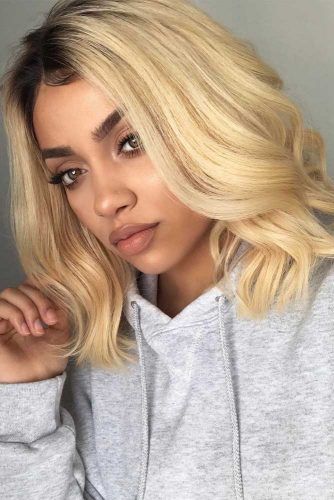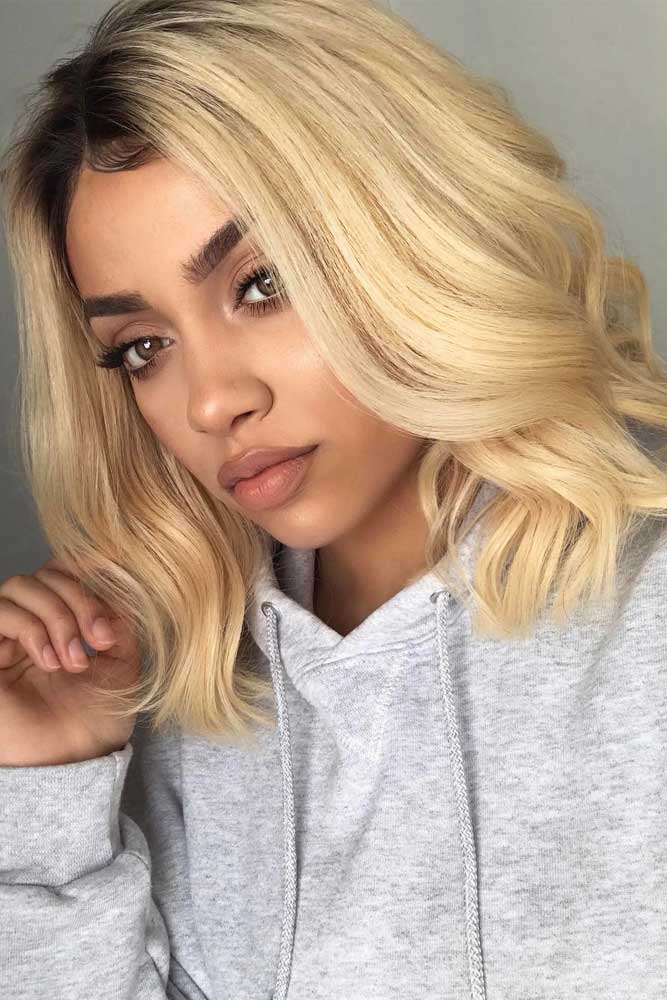 Don't hesitate to go in the opposite direction when you are about to experiment with your hair color. But, keep in mind the condition of your hair. Since most natural hair types are prone to damage, it's better to leave your roots untouched. This soft blonde hair looks gorgeous on middle-parted medium waves, proving that colors can take a look to the next level, too.
Source: mua_myesha via Instagram

Layered Straight Lob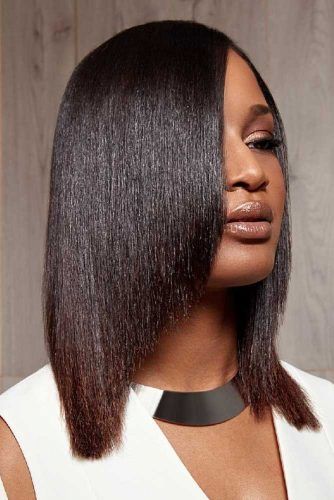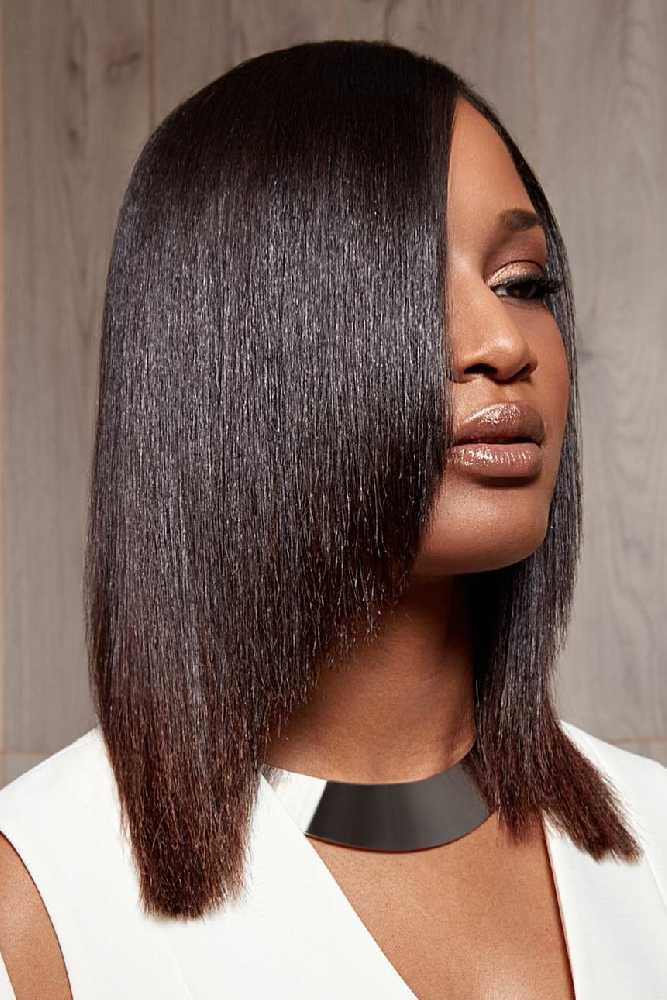 Layers can be different. They can be drastic and messy, as well as lightweight and invisible. This time, they're totally airy. Here, hair gets a bit lighter at the ends, giving a pointed body while the lob captivates with its smooth cascading length. So if you'd like to have layers to accentuate your straight hair, don't forget to copy this idea.
Source: moltobella_1972 via Instagram

The variety of bob styles for natural hair queens is just eternal. And the best thing is that your spectacular texture can show itself from a totally new angle. Feel tired of your long and heavy mane? Cut it short, then: you just can't go wrong with today's ideas.