Fall hairstyles are what you need this season! So, we decided to remind you about the beauty of the upcoming season together with the variety of styles that can be pulled off during the fall. We want you to be open to experiments.
Extraordinary Fall Accessories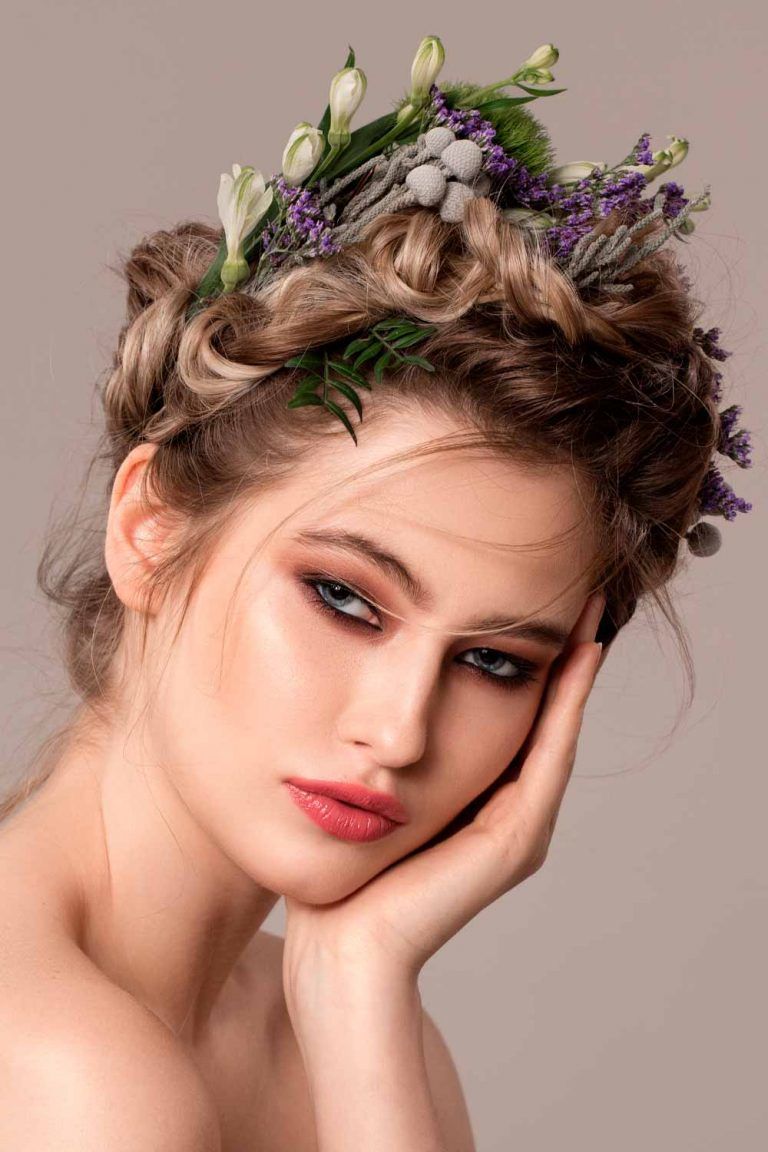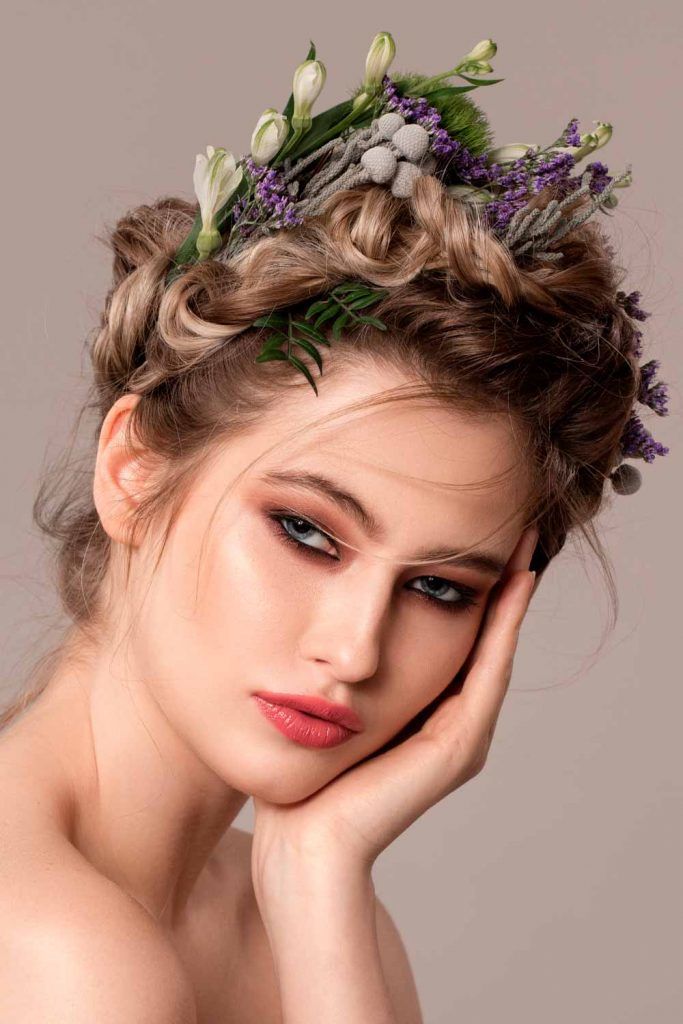 If fall hair colors are not your kind of thing, you can still have autumn in your hair. The beauty of autumn flowers is extraordinary. These juicy and bright colors are begging you to put them in your hair. So, a leafy or flowery headband is a great thing to try on with your fall hairstyles!
Cute Fishtail Braided Updo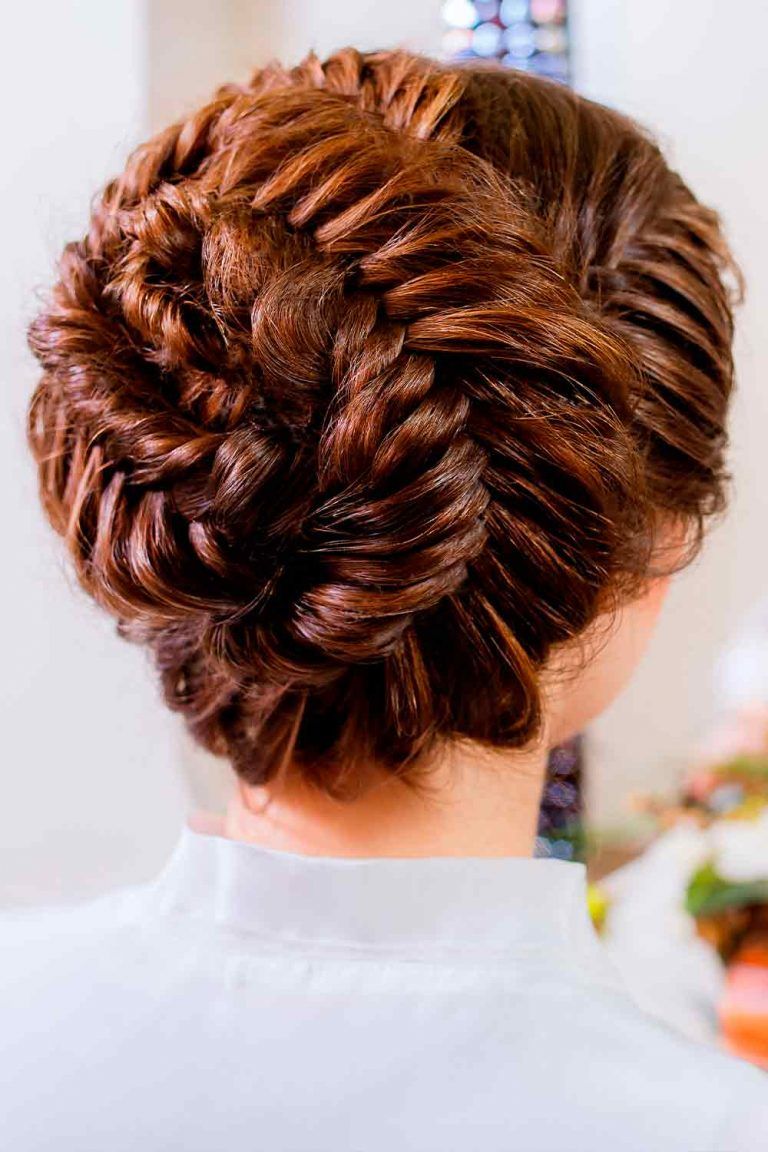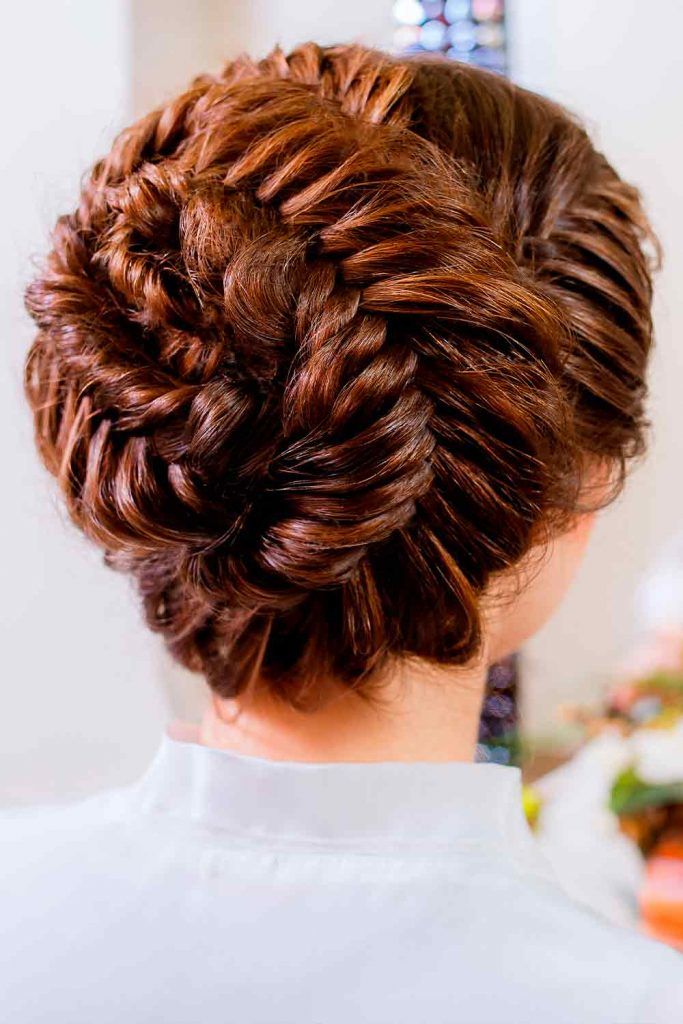 Back to school hairstyles are quite a thing for lots of ladies around the globe. And after the summer holidays, everyone wants to come up with something new and yet unseen. For that purpose, we suggest you a fishtail braided bun. It not only sounds unique, it looks so, too. Try this fall haistyles with buns!
Waterfall Braids For Brown-Haired Girls
Credit photo: instagram.com/melindaleidenhair, instagram.com/hairbyrhi__minogue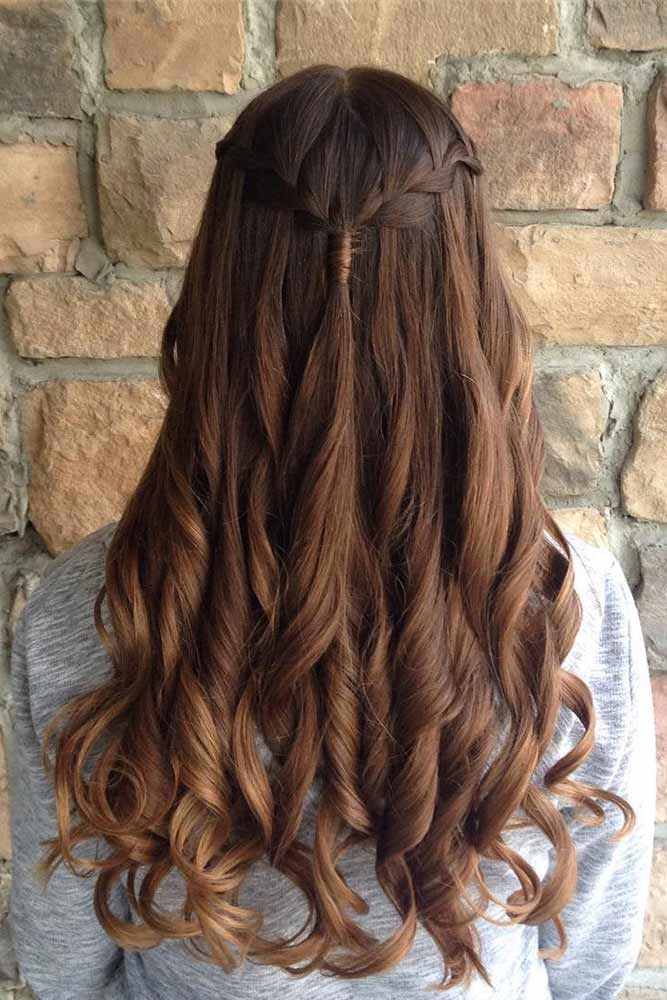 Credit photo: instagram.com/melindaleidenhair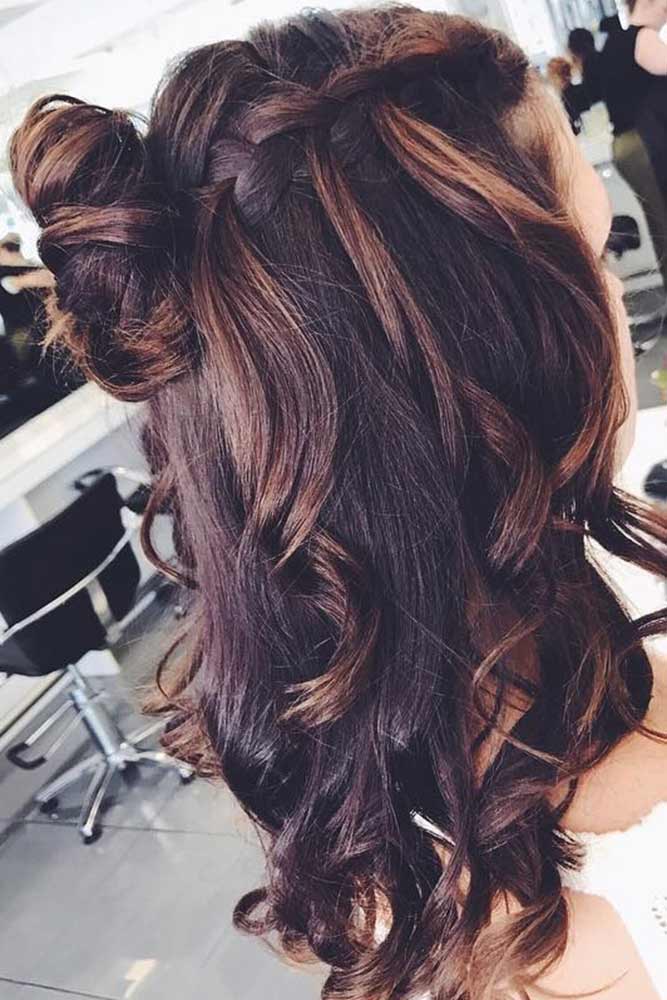 Credit photo: instagram.com/hairbyrhi__minogue
To get into the autumn-ish mood, we would suggest the brown-haired beauties to add up some coppery highlights. And nothing works better to show off these than a waterfall braid. Of course, we can't skip mentioning that this 'do looks so sweet and charming!
Trendy Messy Low Ponytails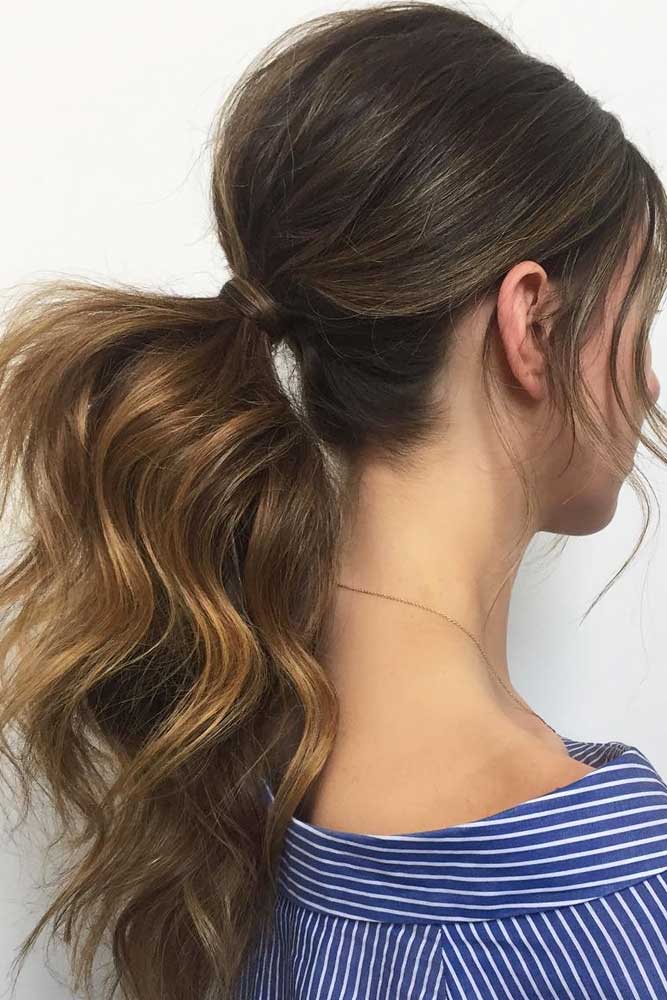 Credit photo: instagram.com/kyrawau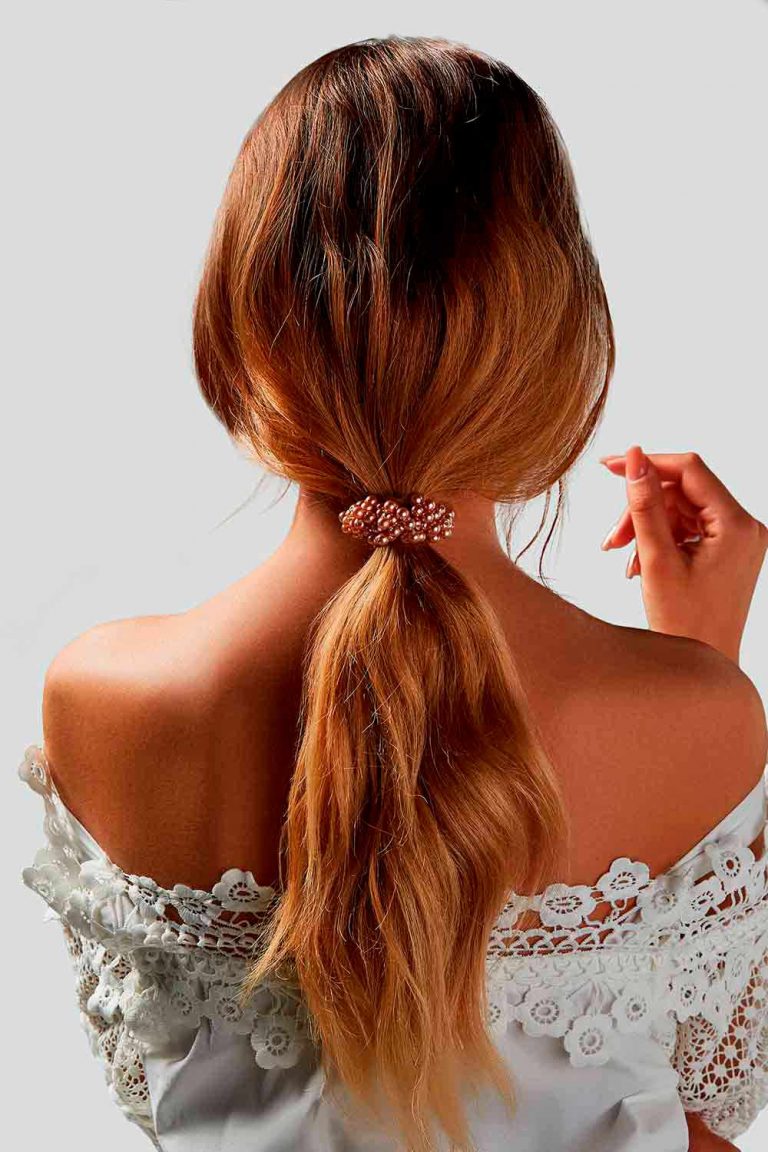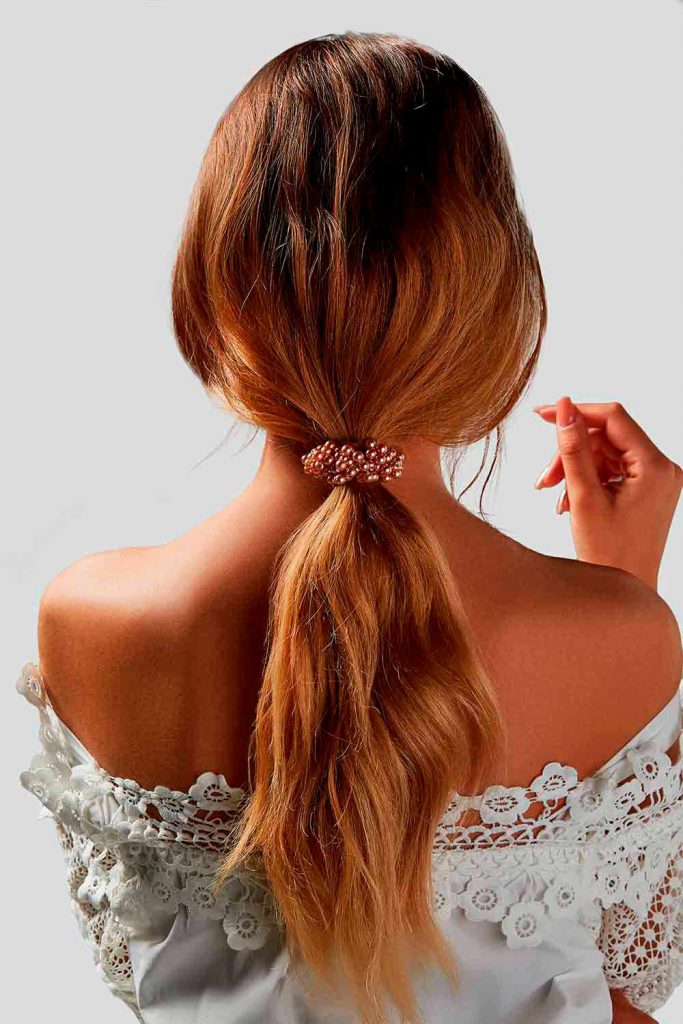 Disregarding the season, pony 'dos are trending. But in our opinion, the low and messy pony suits perfectly the fall weather. Besides, there is no way you ruin it while trying to put on your fashionable scarf!
Stunning Half-Up Half-Down Hairdo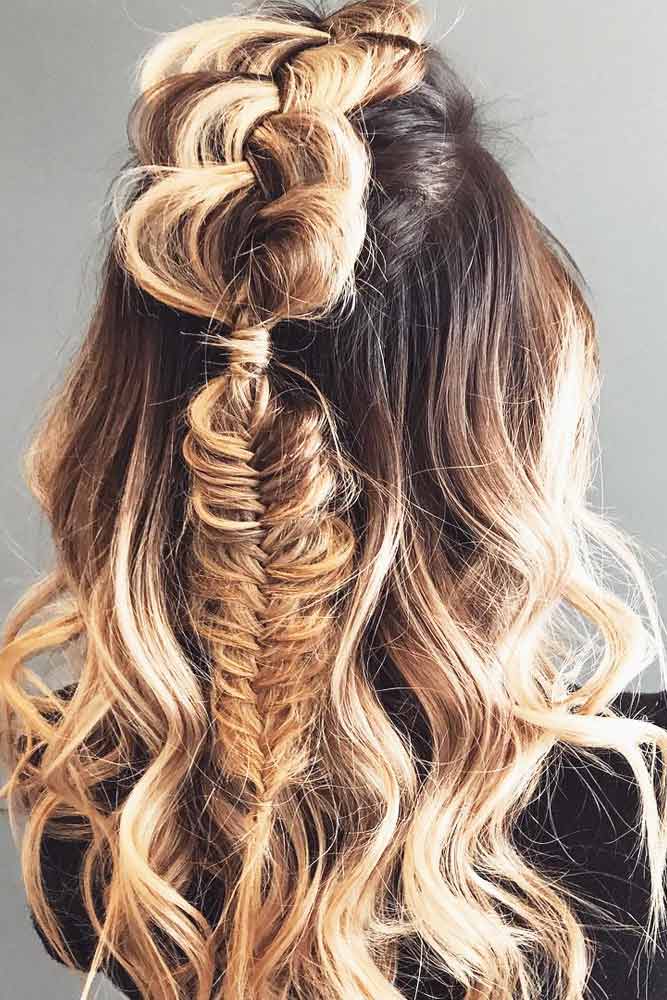 Credit photo: instagram.com/morganmarsh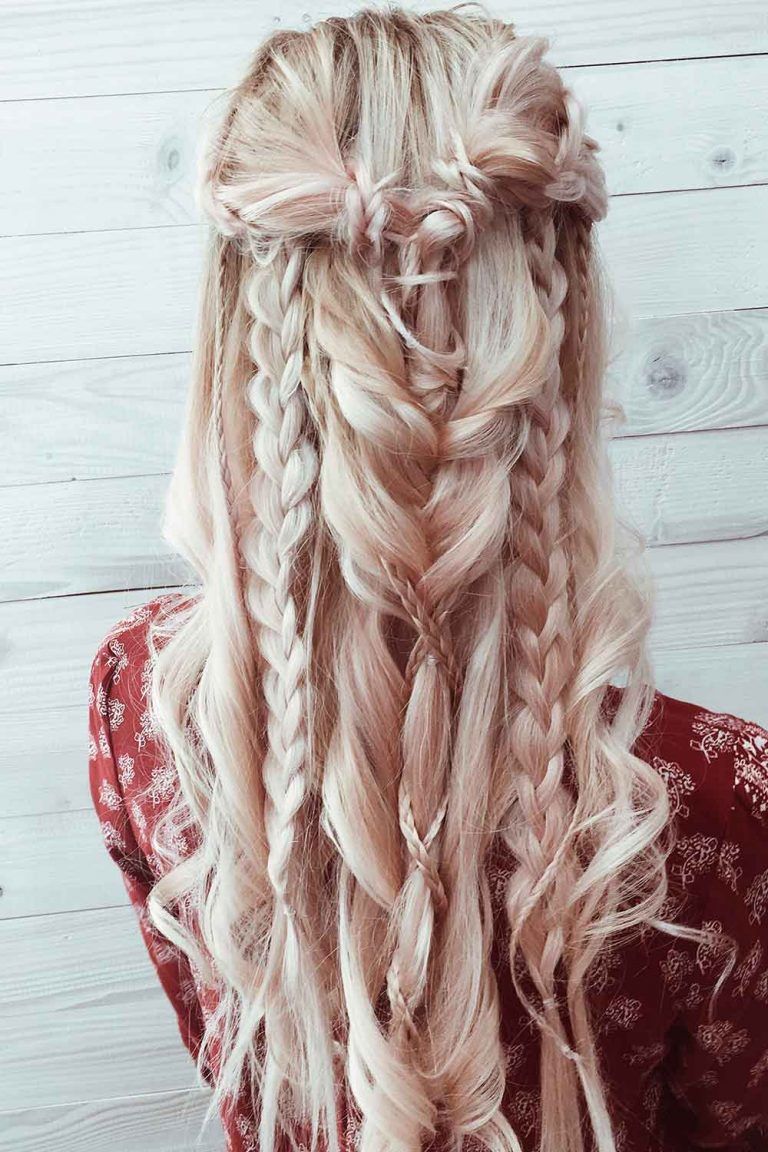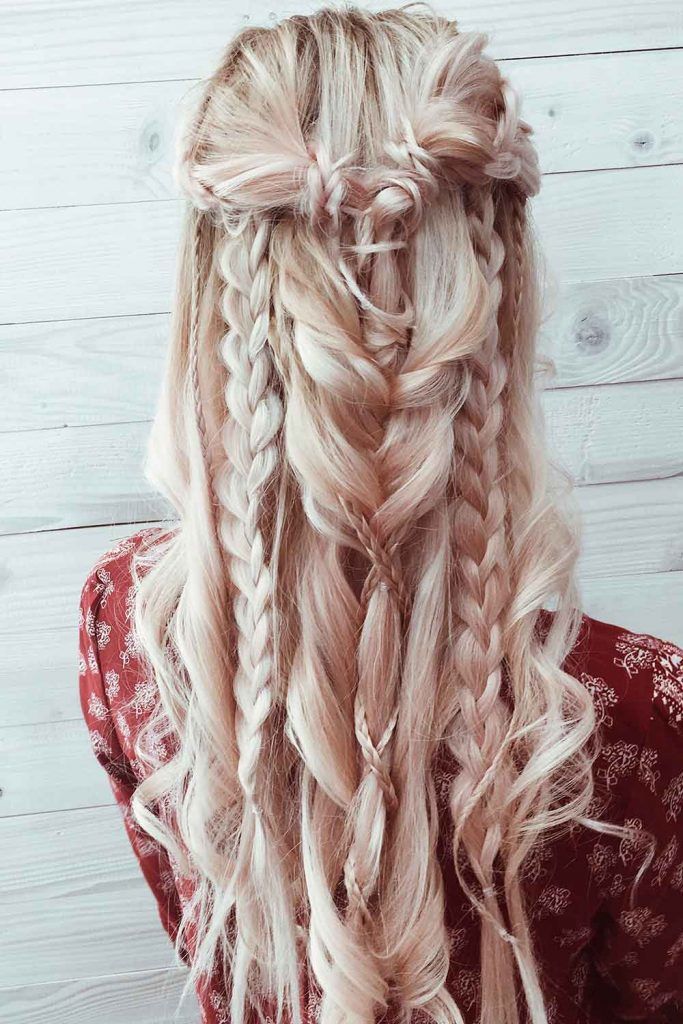 Since the time of heat is getting closer to the end, you can let your locks down and boast of a stunning half-up half-down hairdo. Bohemian braids will grant your hair that lovely softness and texture, just so you know.
Fauxhawk Ponytails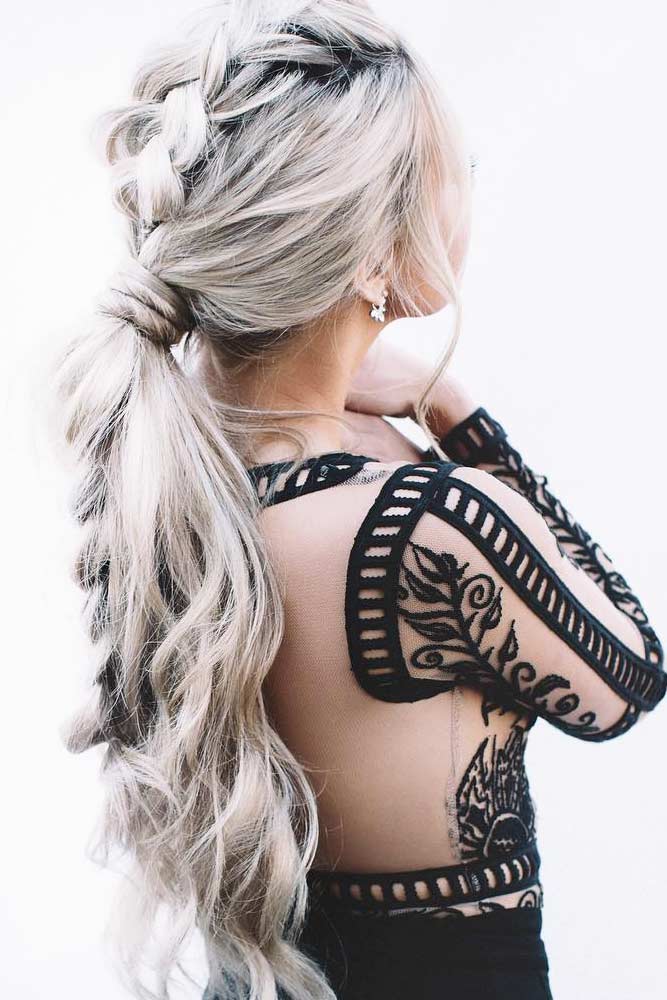 Credit photo: instagram.com/bamhair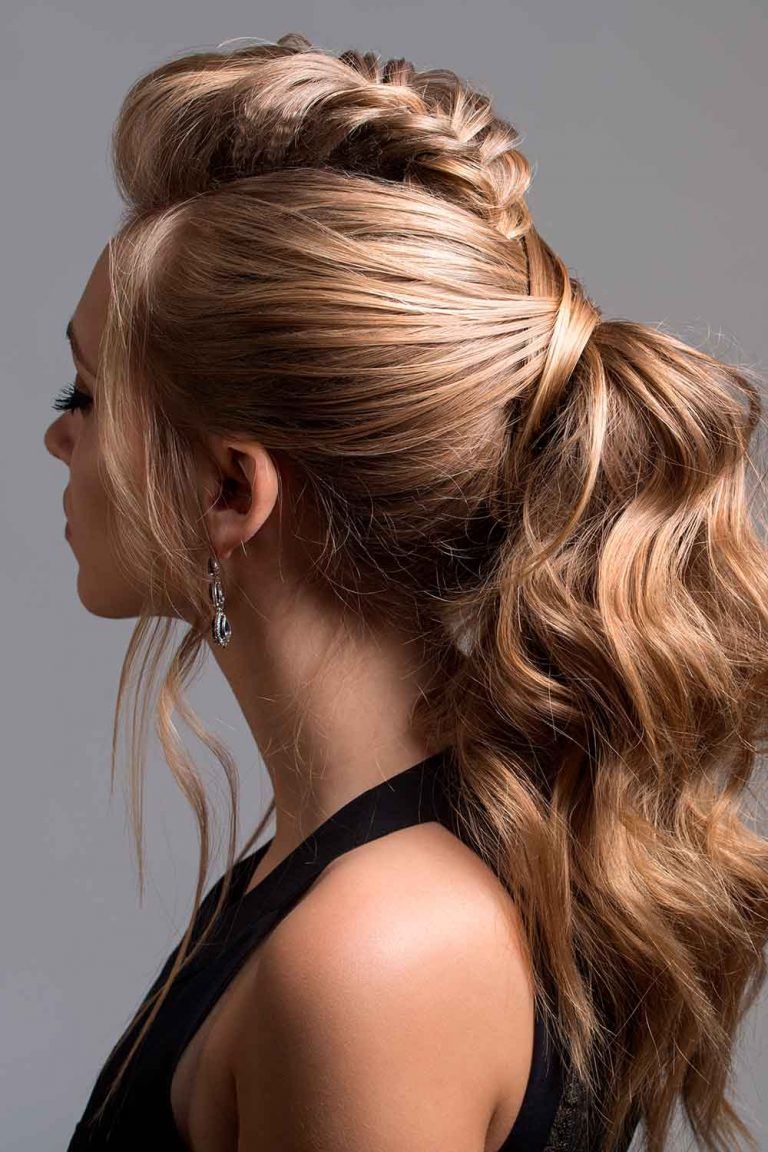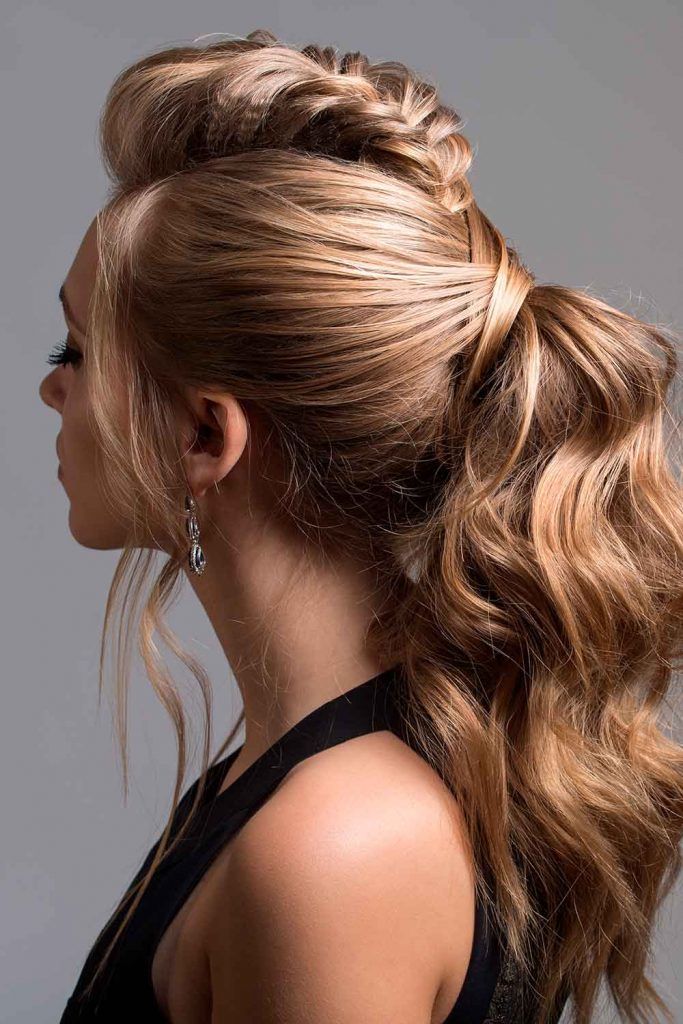 Braided ponytails look adorable on longer locks. You can sport such fall hairstyles practically anywhere! Also, you can play around with textures when it comes to modern ponytails. For example, these awesome fauxhawks ponytails not only stand out because of their lifted crown but also fascinate with their braided creativity.
Cute Messy Bun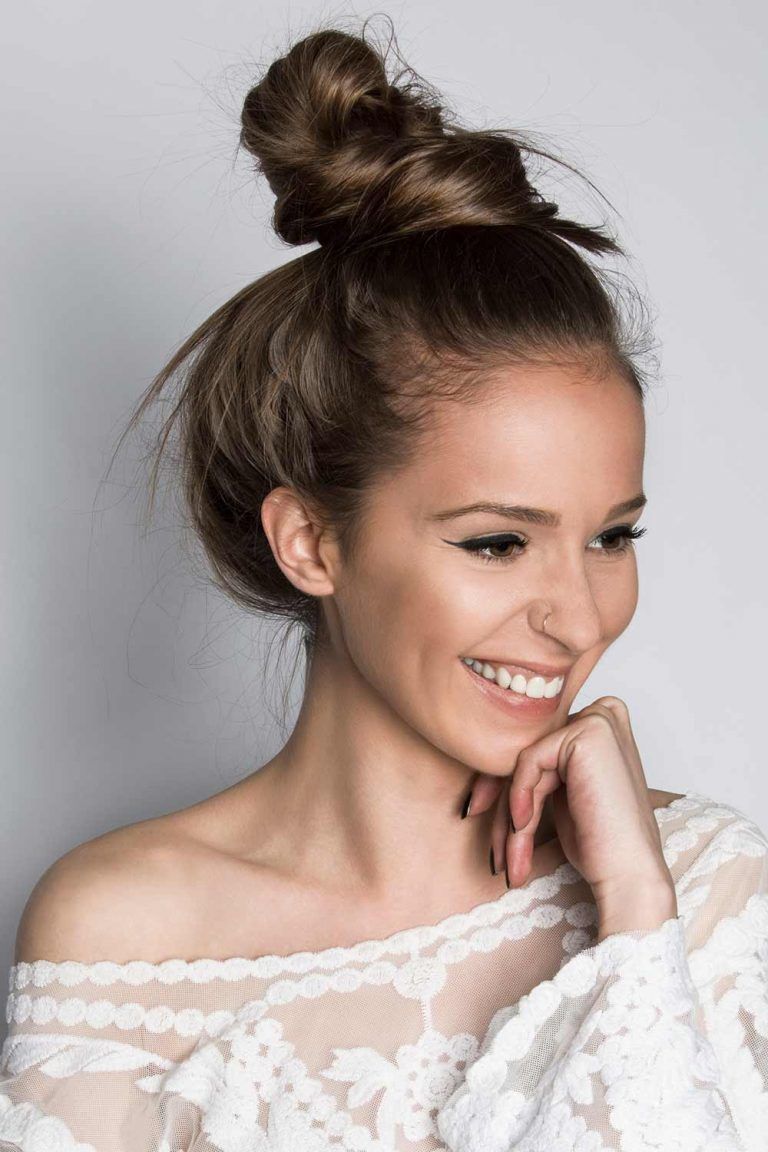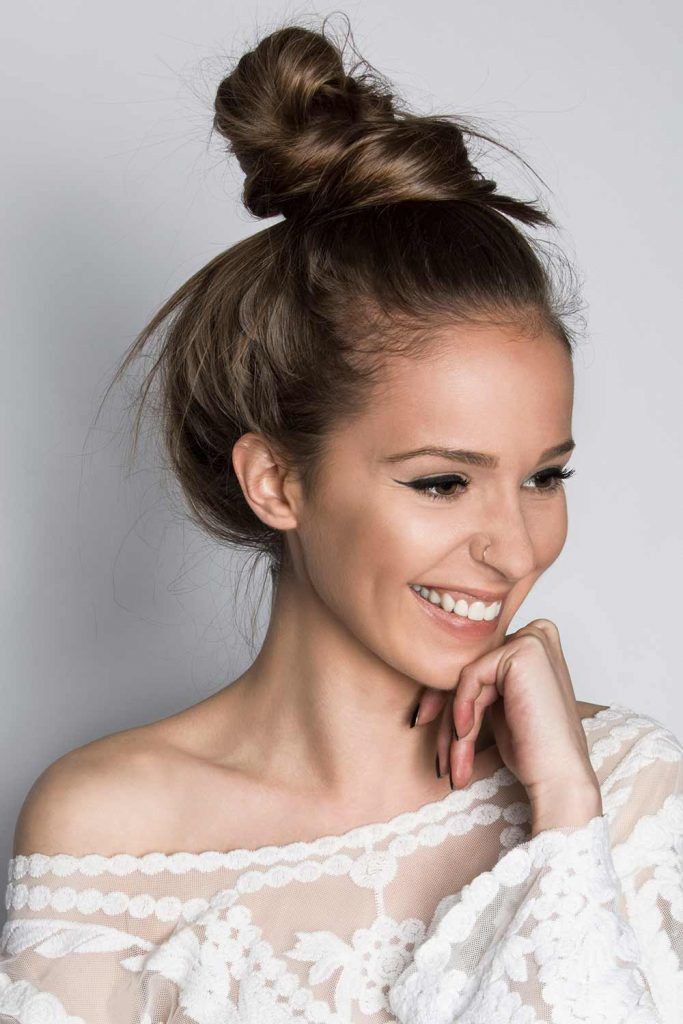 Sometimes a messy bun is a true life savior as it requires little time and effort but looks so cute. This reason makes it one of the best winter hairstyles as well. It can be low or high, with wavy or straight locks sticking out; it's all up to your imagination. Just remember one rule: the messier your look is, the more volume it has.
Low Messy Updos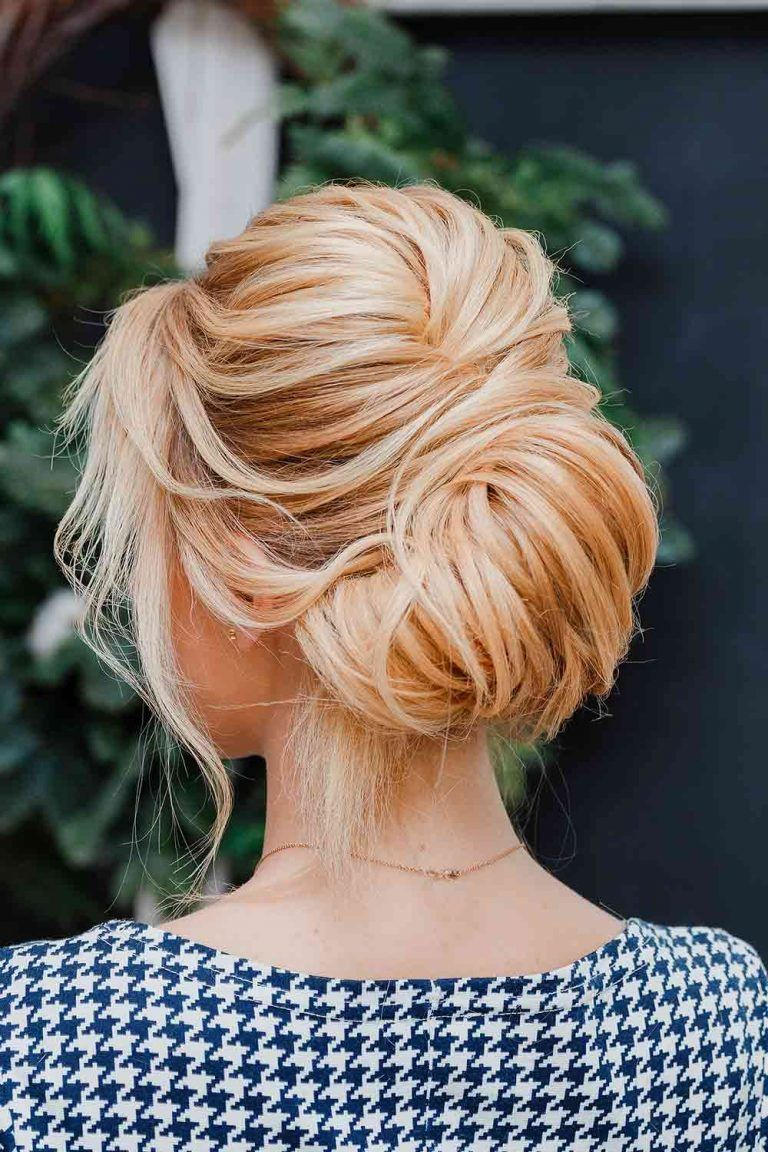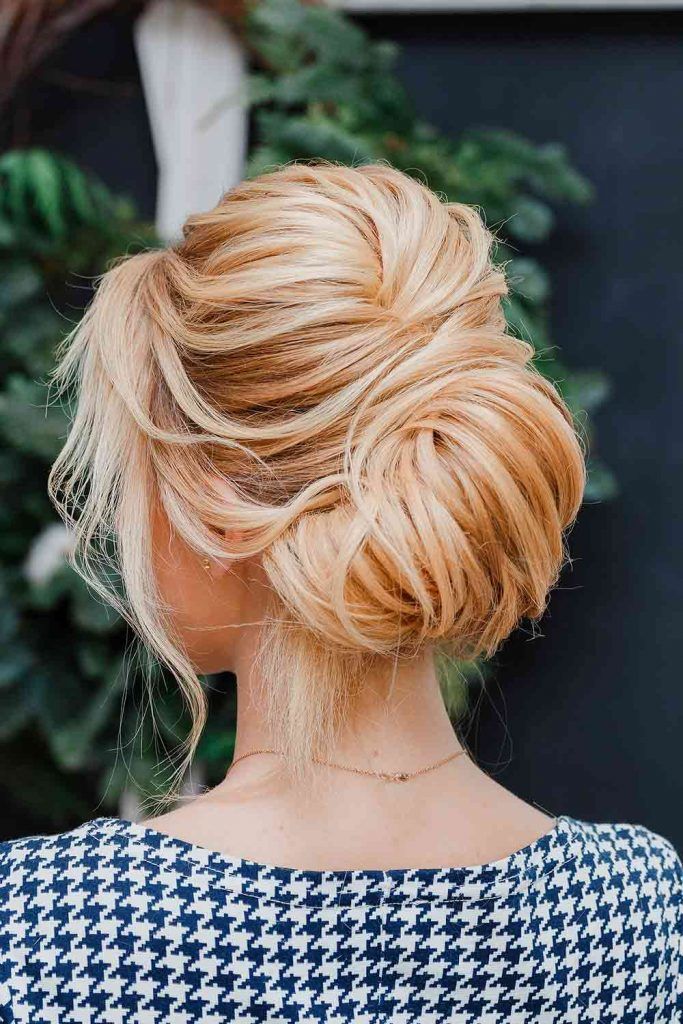 When low updos are styled messily, they create truly contrastive looks that can impress everyone around you: the neatly styled crown, accompanied by a charming touch of messiness looks wonderful. You can pull some edges of your braided elements or run your fingers through the twists of your updo. The point is to tousle up your hairdo to make it look airier.
Wrapped Bun Updos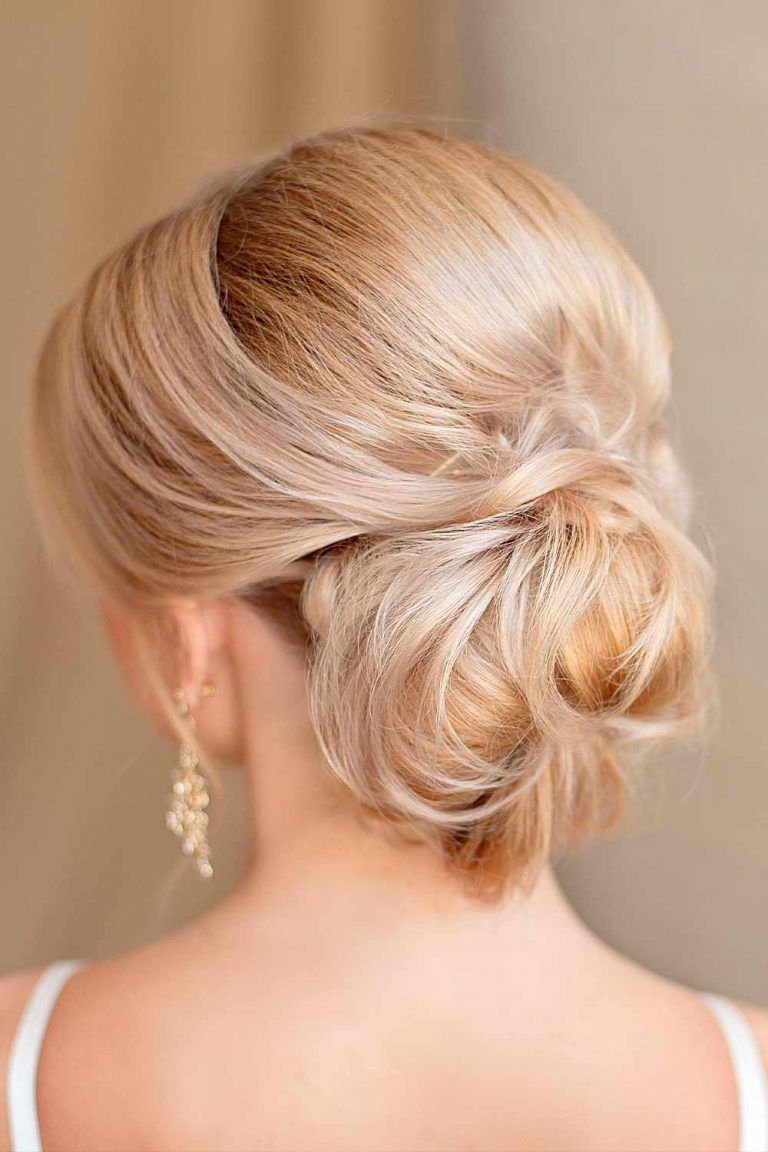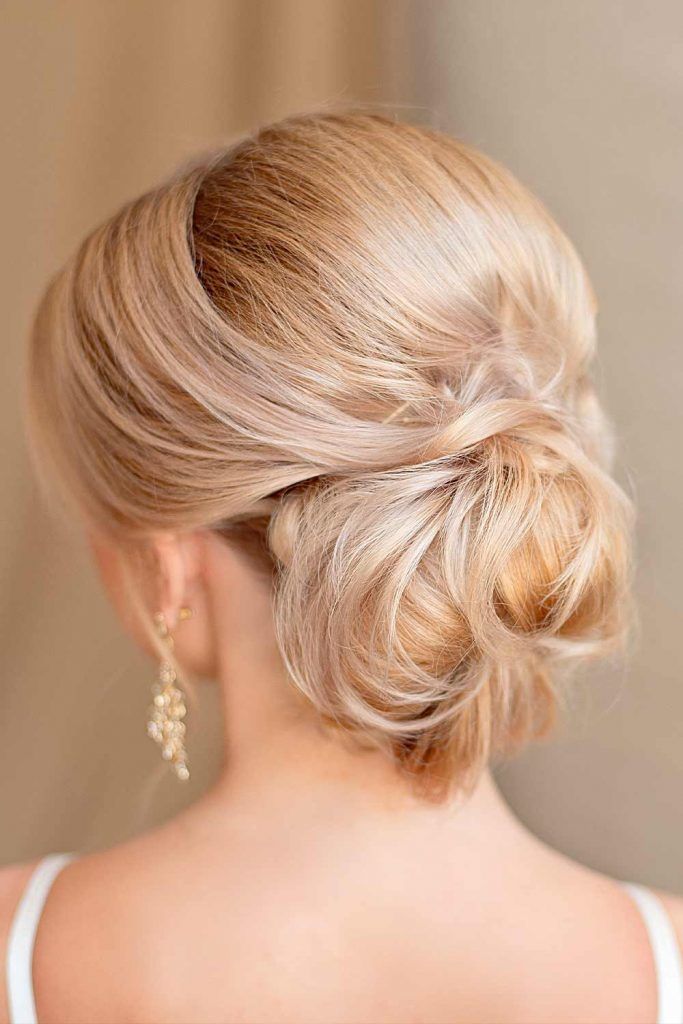 Ladies who love hairstyles with enhanced textures and outstanding twisty details will love wrapped bun updos. The best thing is, there's a variation for everyone: from those who're into classic styles to experiment lovers. Each updo you see above is absolutely different, yet it's gorgeous, voluminous, and elegant.
High Updo Styles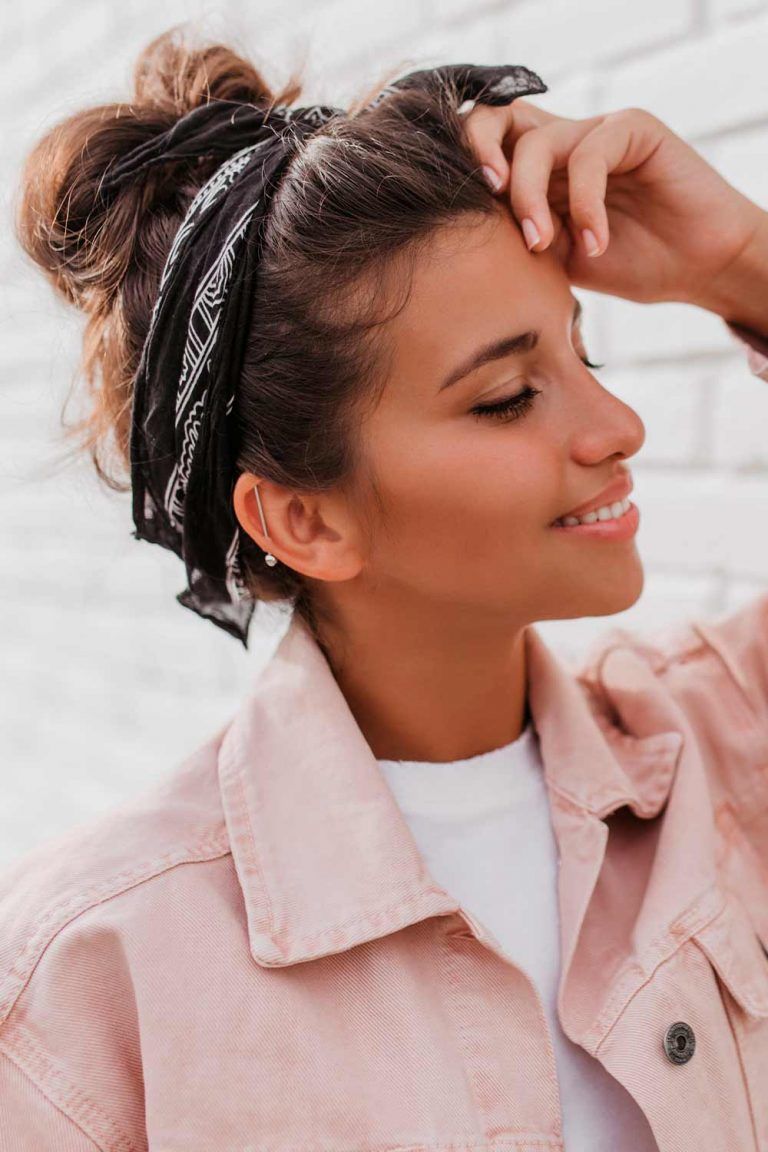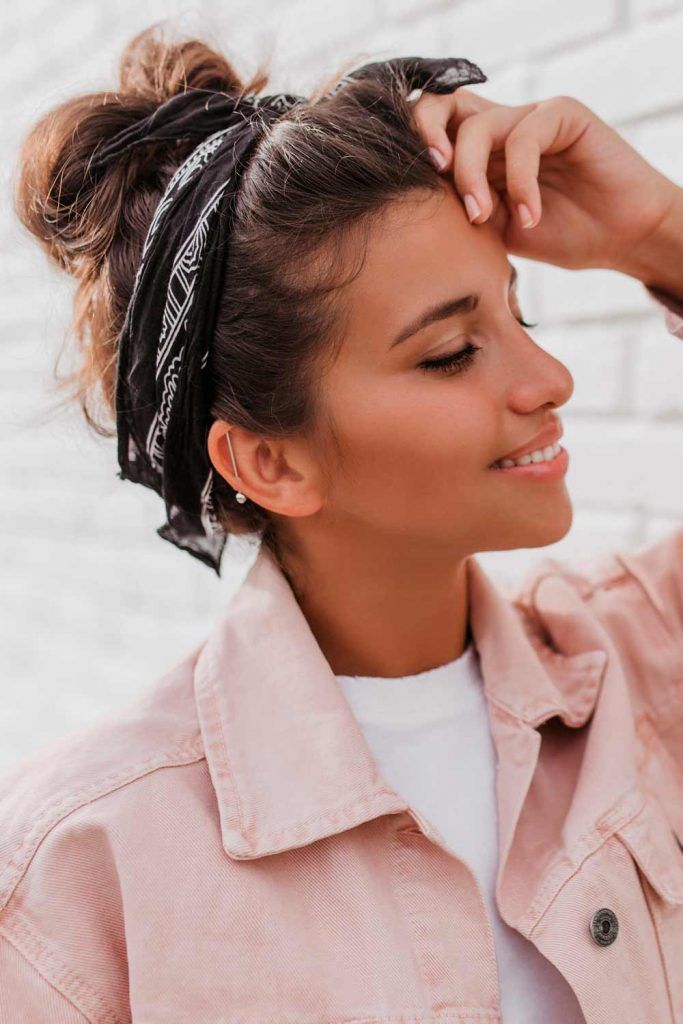 High updos seem to be the easiest hairstyles ever: sometimes all you need is to put your hair up, twist it around the base, and loosen your twist a bit. And even if you're about to create an evening hairstyle, it won't take too long, as high updos are very manageable. Voluminous crowns, wavy front locks, hair accessories: which one is up to your taste?
Cool Braided Ponytails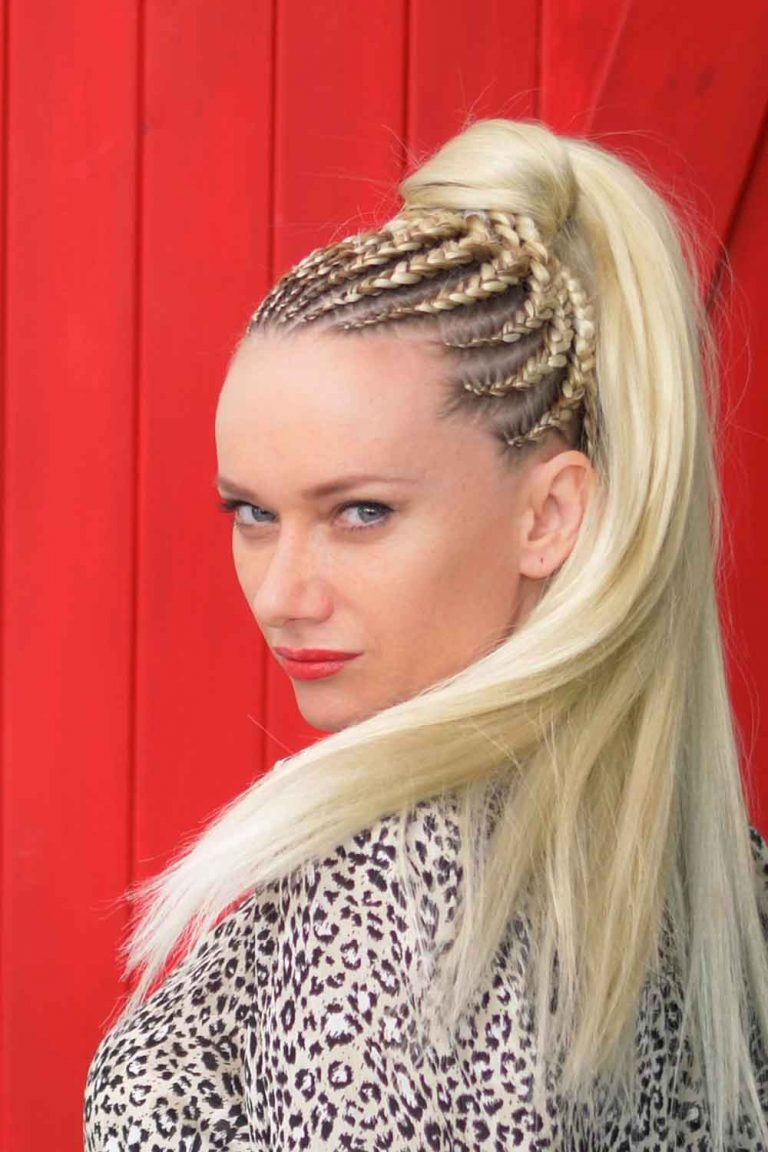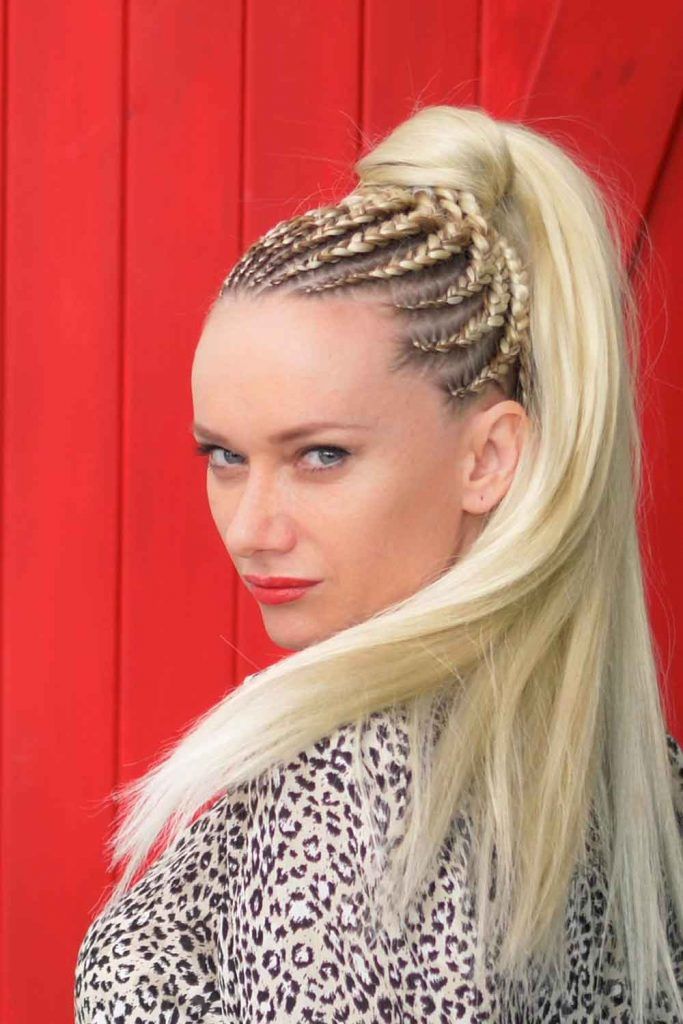 Braided ponytails are a nice alternative to the familiar hairstyles which some girls consider to be boring. Well, once you combine two common styles, you will realize how fascinating they are. Braid the sides or a side, incorporating them into a high pony, start braiding from the very crown to diversify the texture of your hair, and just do whatever your imagination tells you!
Braids Into Low Bun Updos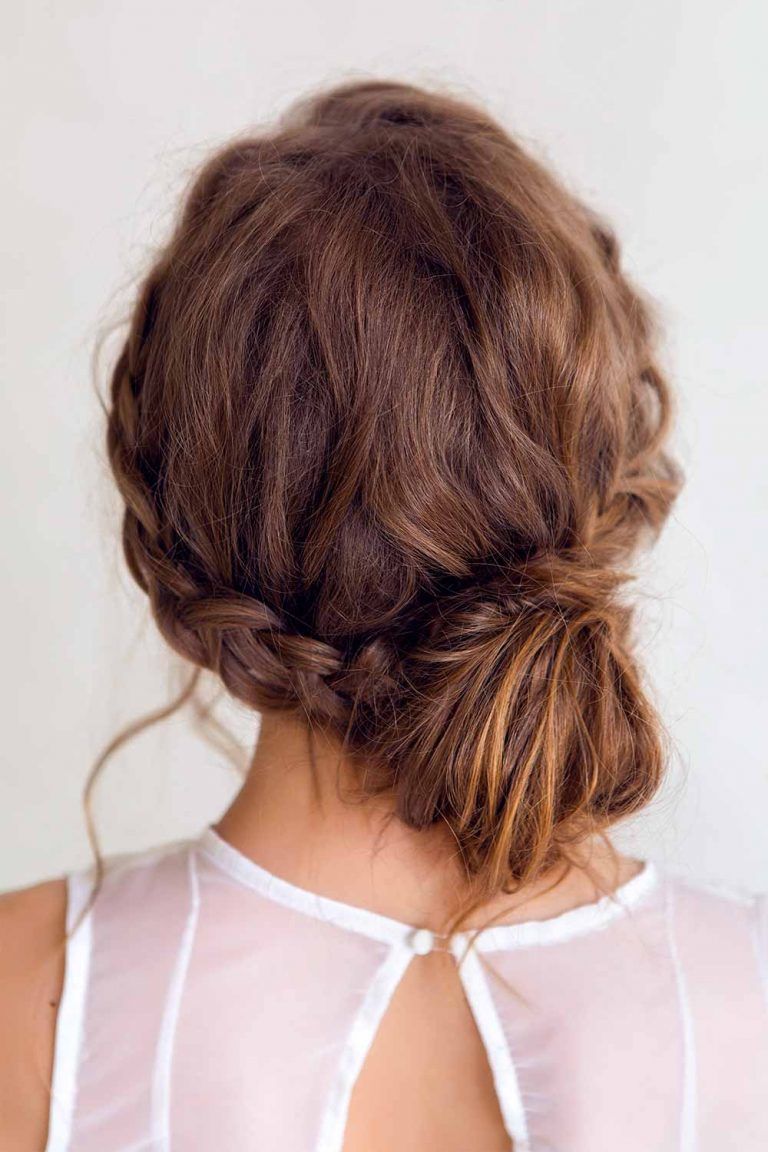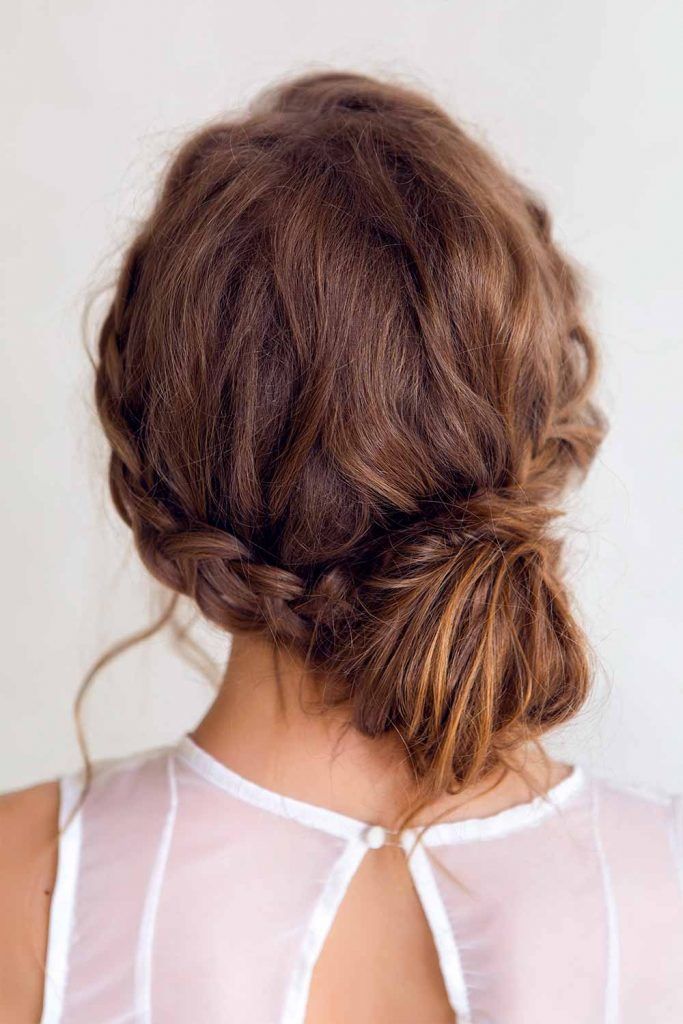 What if we tell you that your favorite, girly braids can be even more feminine? The only thing you need is to let them open up your shoulders and clavicles by putting your braided hair into a low bun updo. Whether it's a fishtail, French or bubble braid, everything will work perfectly once you create a twist out of it.
Braided Half-Up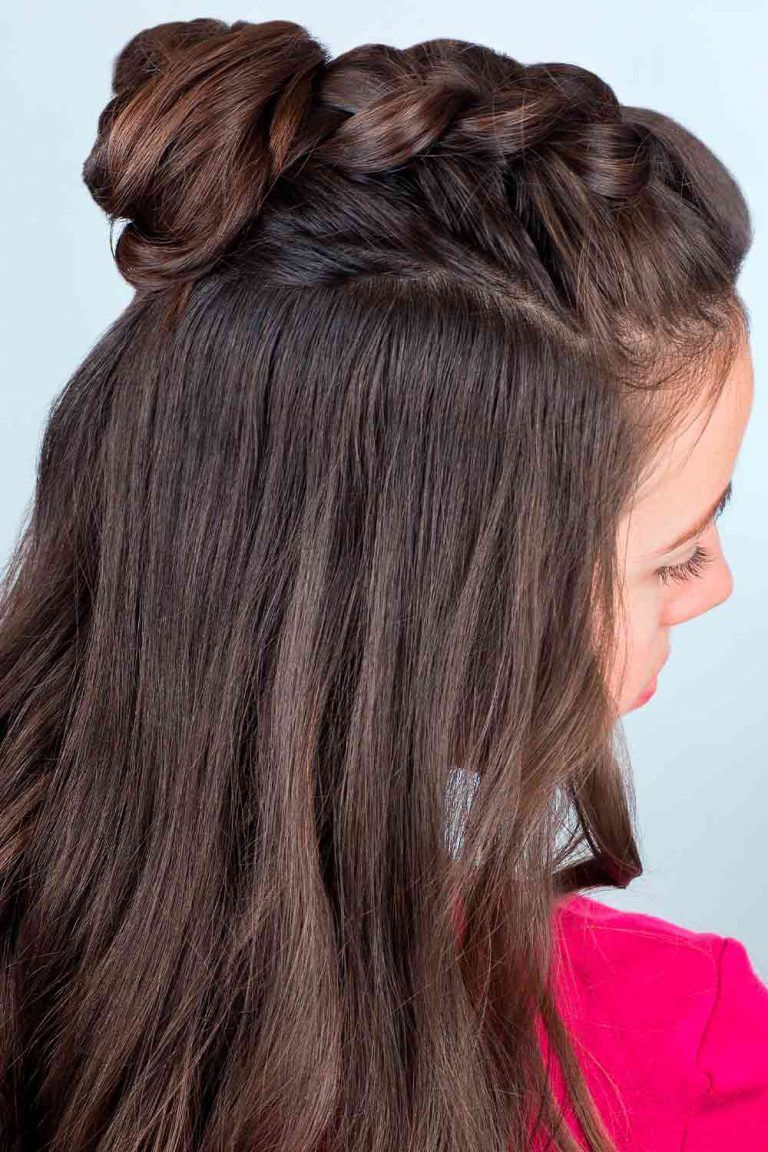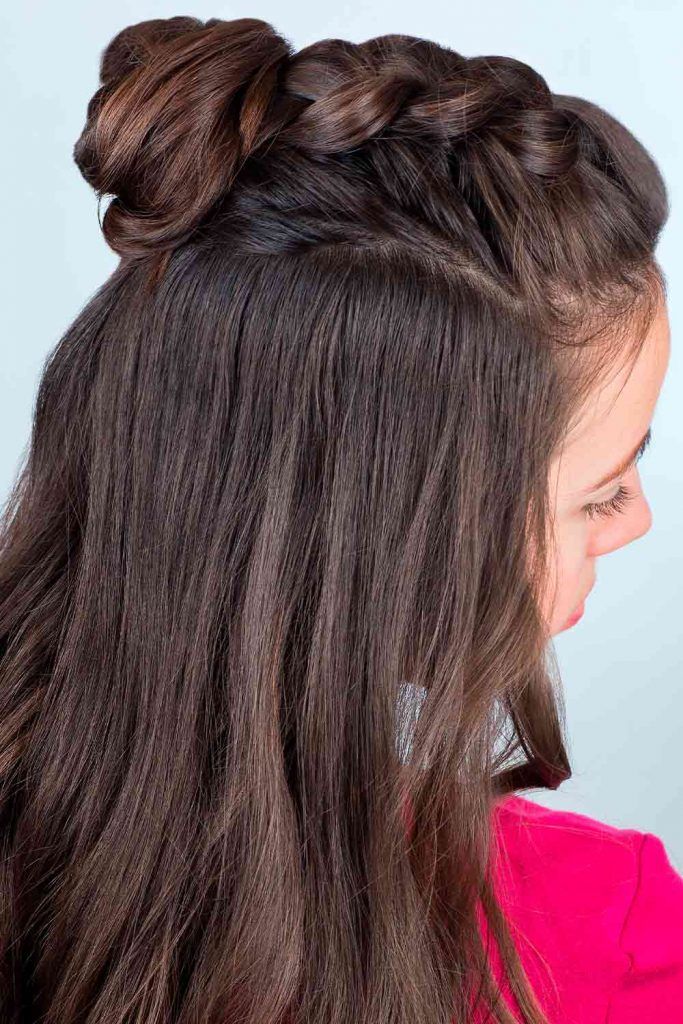 Believe it or not, but showing off the beauty of your hair at its best while keeping it comfortable is possible. Half-ups are here to do that for you! The top layer of your hair can be braided, creating a halo or headband, which will keep the rest of your hair away from your face, yet without putting it up fully.
Fishtail Braids Options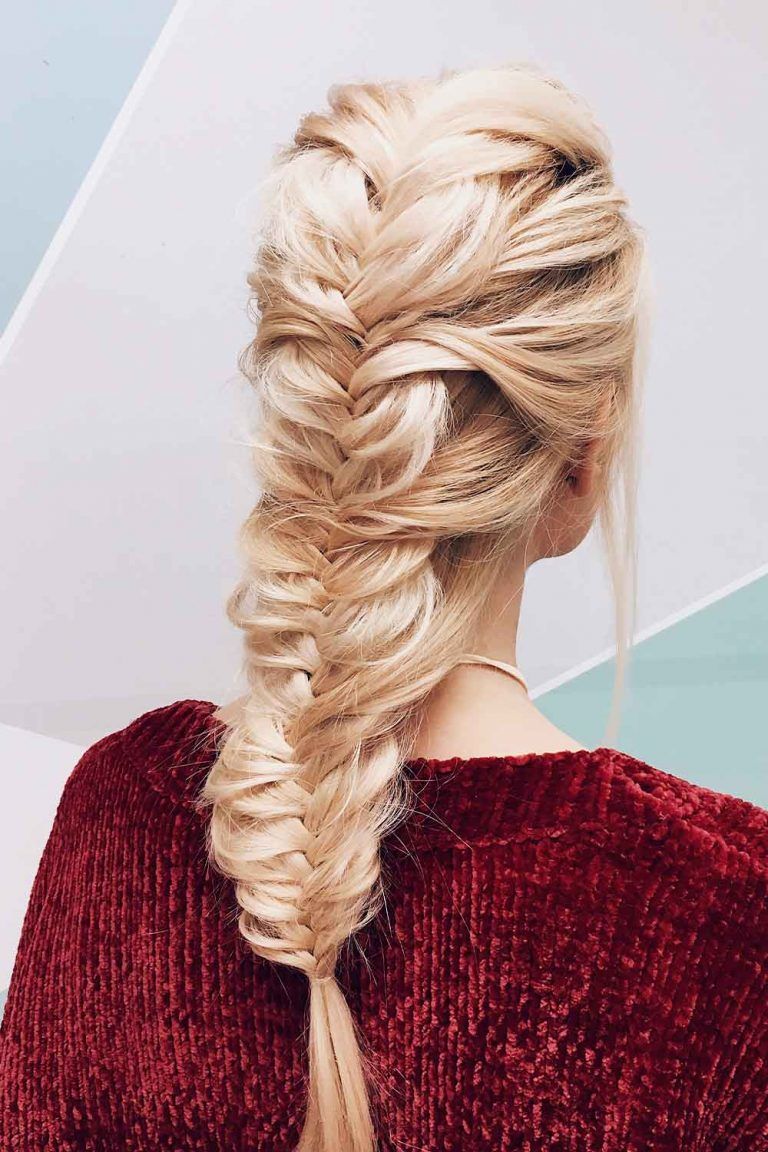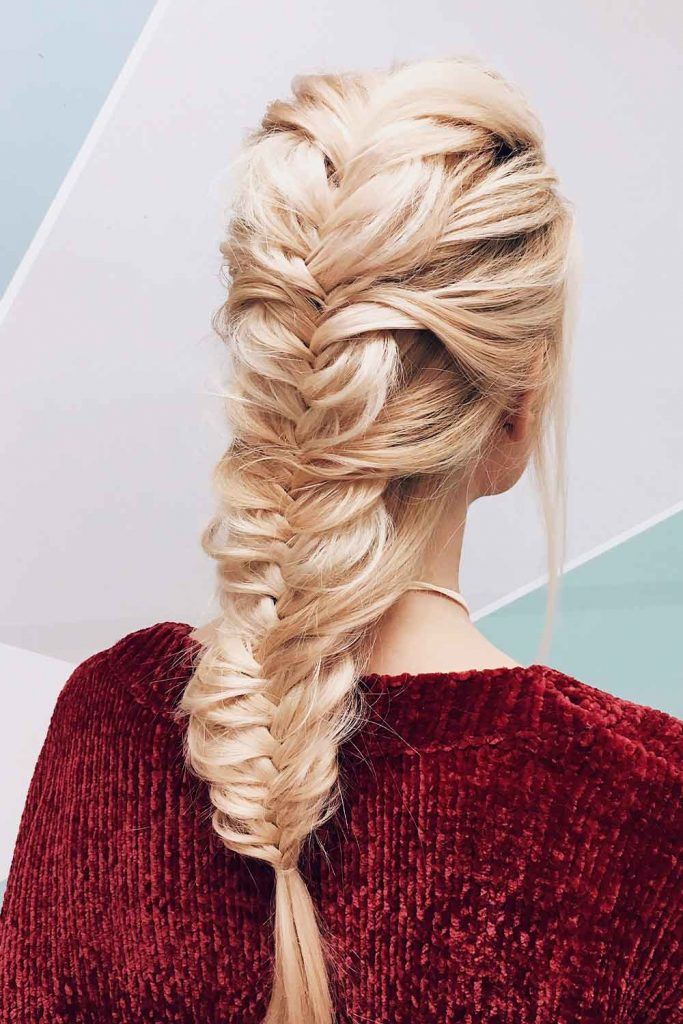 What do you know about fishtail braids? We want you always to remember that they can be as different as you want! Your fishtail braid fall hairstyles can be tight and neat or loose, wavy and voluminous: it all depends on the way you play around with the edges. Want to volume them up? Tease them a bit or try to braid your wavy hair.
Half-Up Top Knot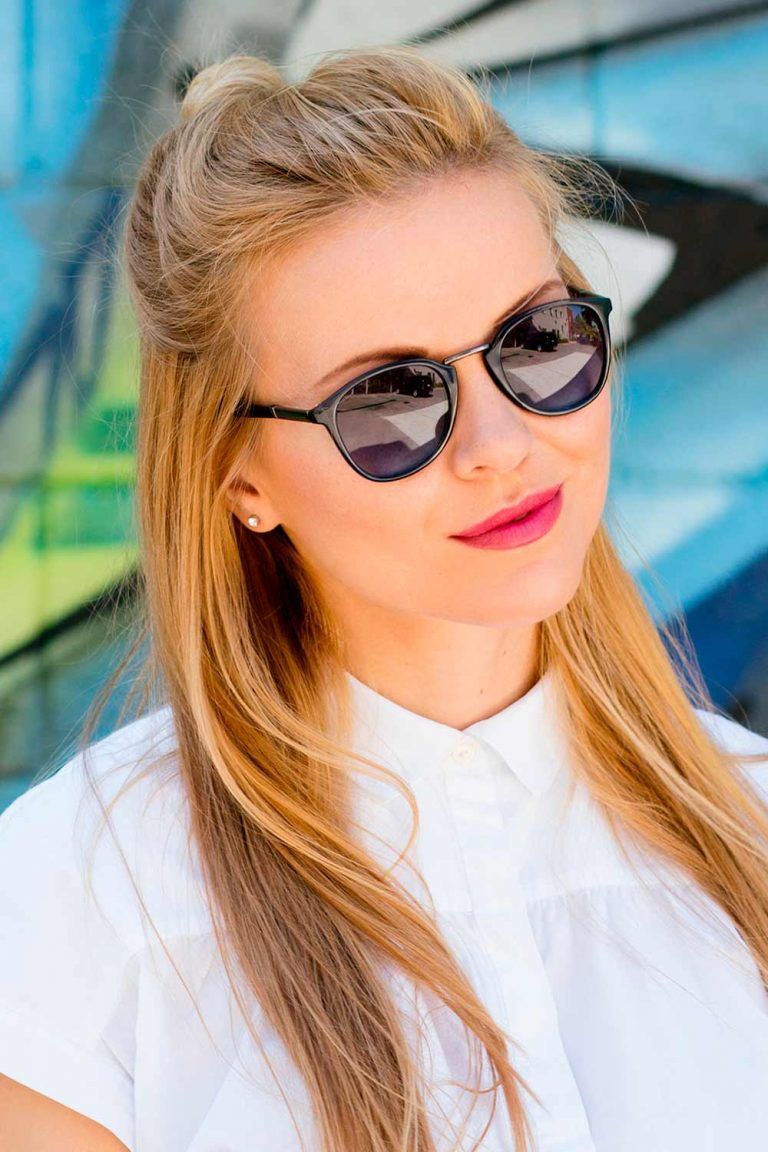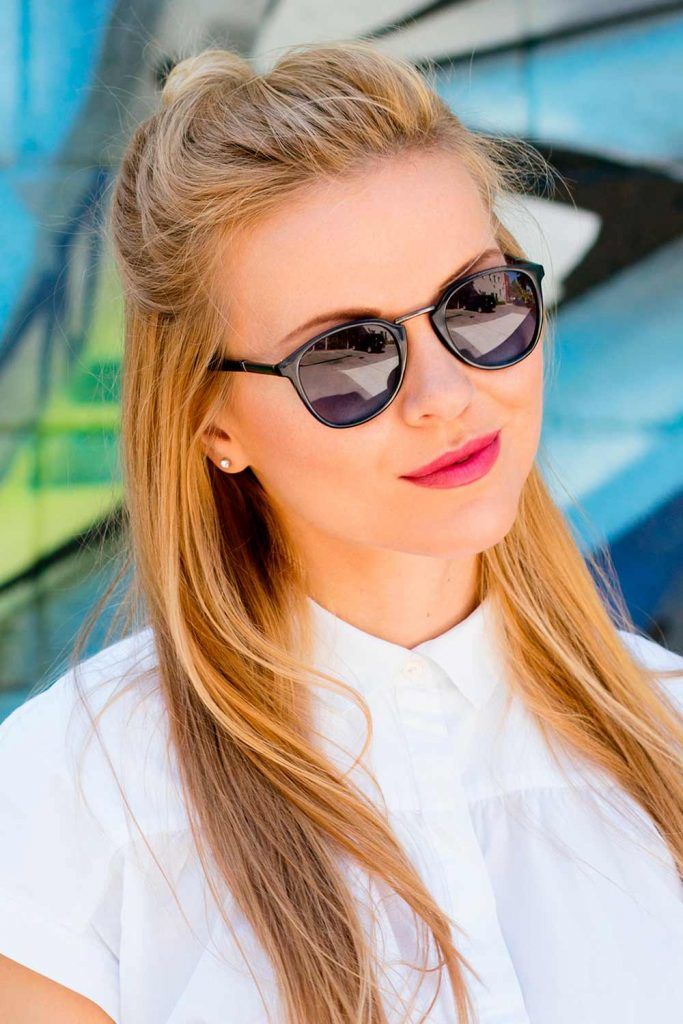 Half-up top knot hairstyles are a nice, effortless way to wear your long hair. The crown is twisted into a high knot, and the rest of your awesome hair is left to fascinate everyone around you. It looks wonderful on both straight and wavy hair and actually works for any hair length.
Side Cornrow Braids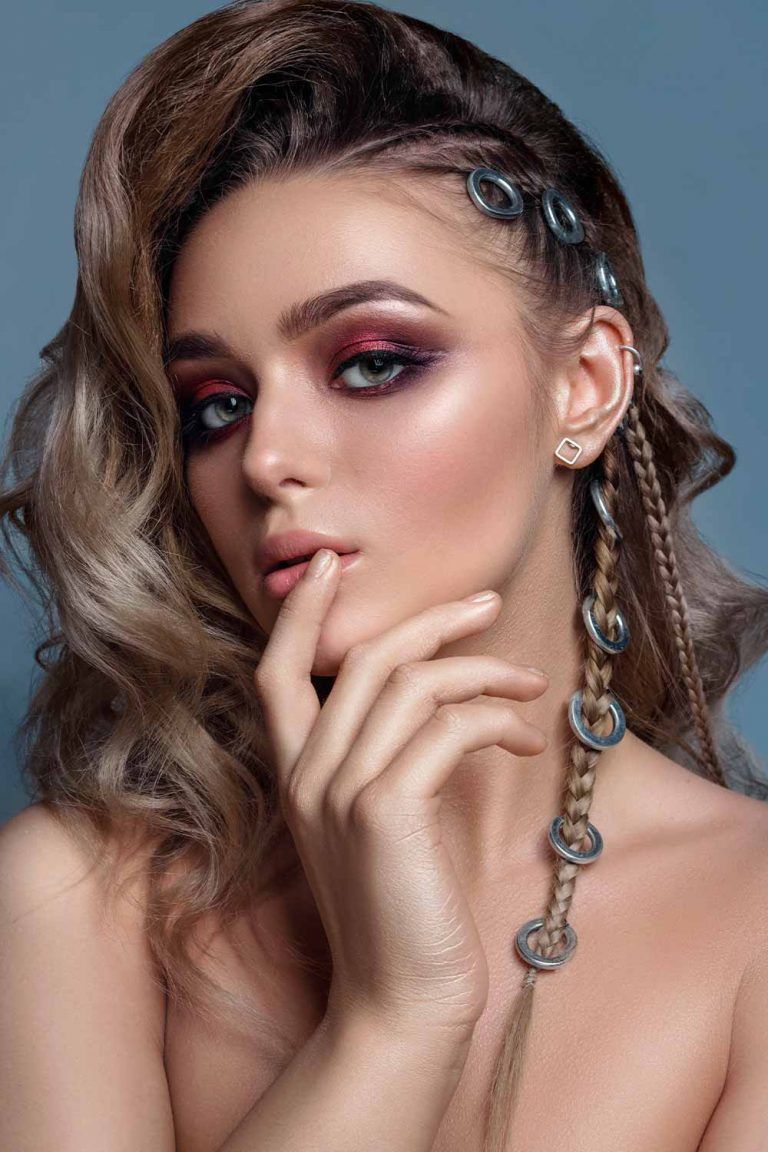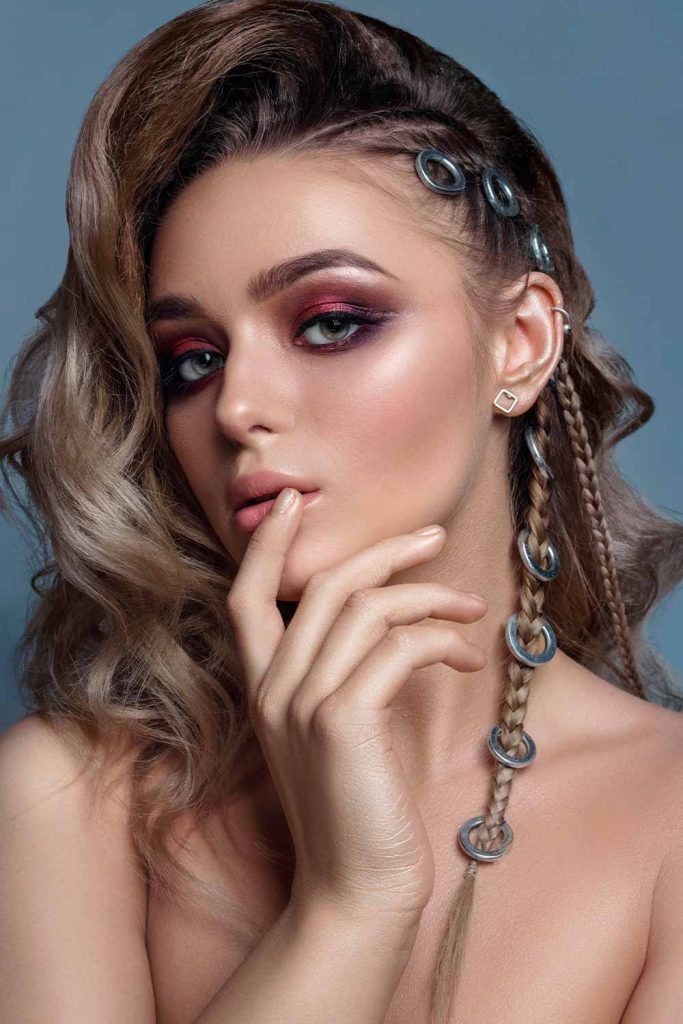 Have no idea how to diversify your daily fall hairstyles? You don't need to color your hair or change your haircut to freshen up your casual style: a little bit of braided creativity will sort things out. For example, a side cornrow braid can give a stunning fresh take on familiar styling ideas.
Hairstyles With Pins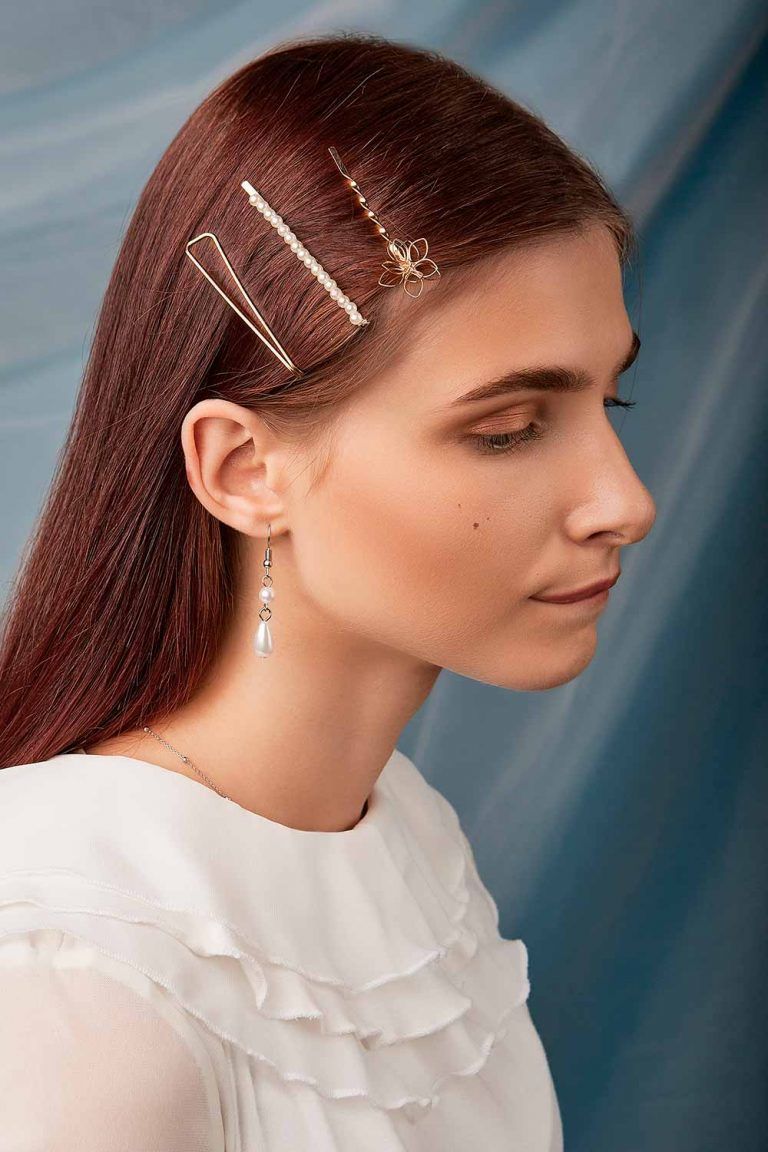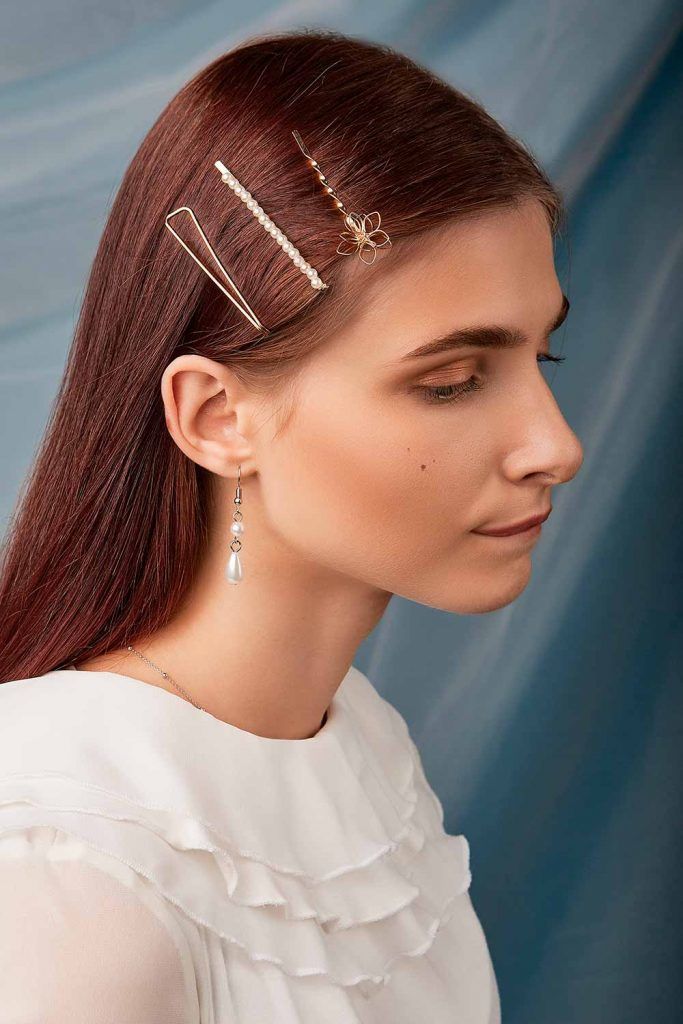 Who would've thought that a couple of simple pins that we use to secure our updos would turn into a highlight of our styles? Whether you want to wear your hair loose this fall, show up with elegant finger waves, or flaunt with a tousled high bun, there's always a place for creativity: embellish your 'do with different, colorful pins to make this autumn alive.
Hairstyles Ideas With Infinity Braids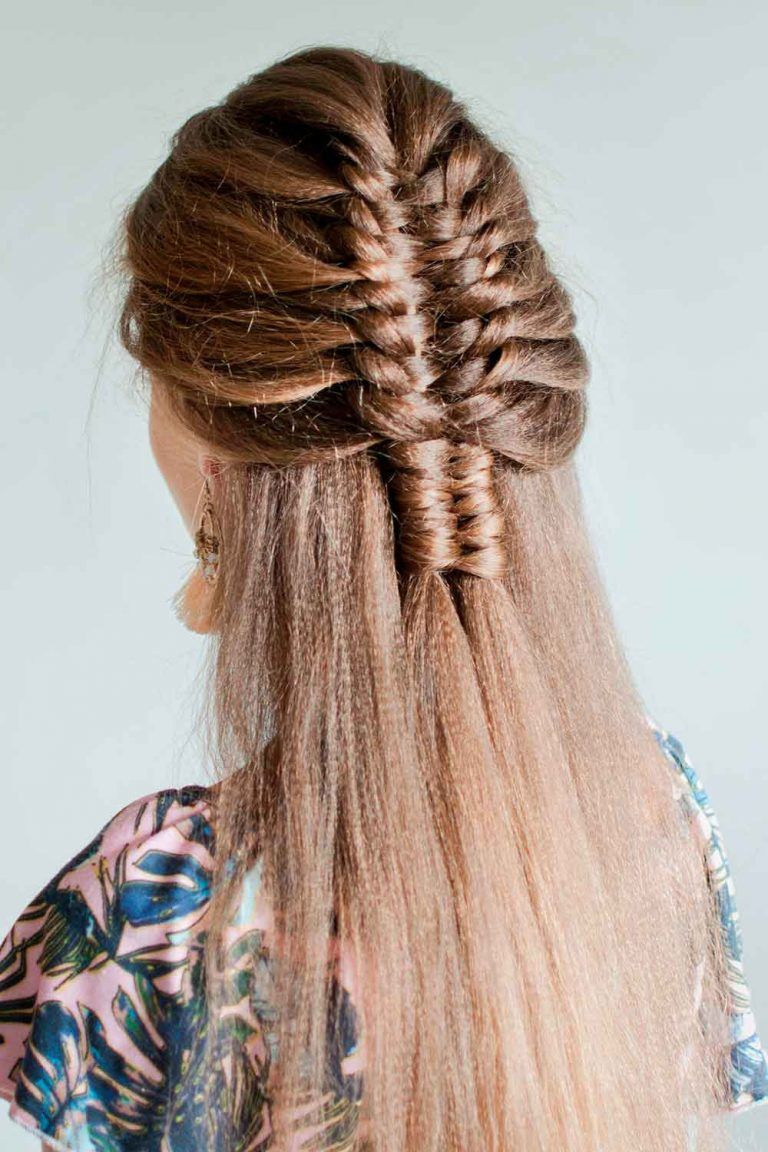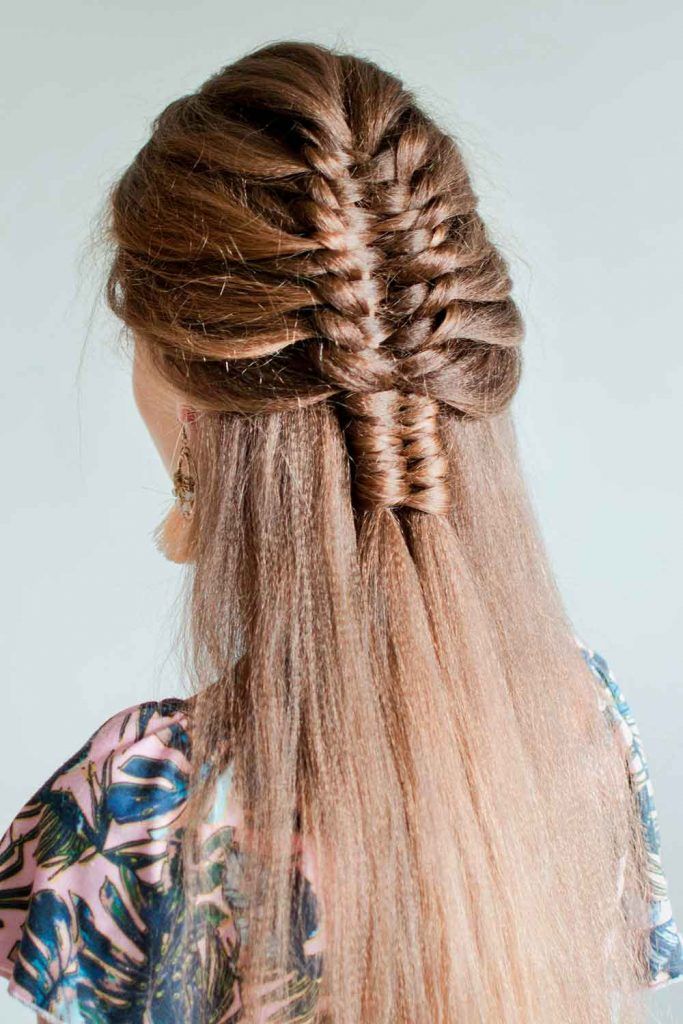 The beauty of infinity braids is simply infinite. They look very modern and tight while giving a very pleasant, attention-grabbing texture. Such hairstyles will nicely look under your stylish autumn cap and will stunningly hand down on your trendy coat, that's for sure.
Buns With Long Bangs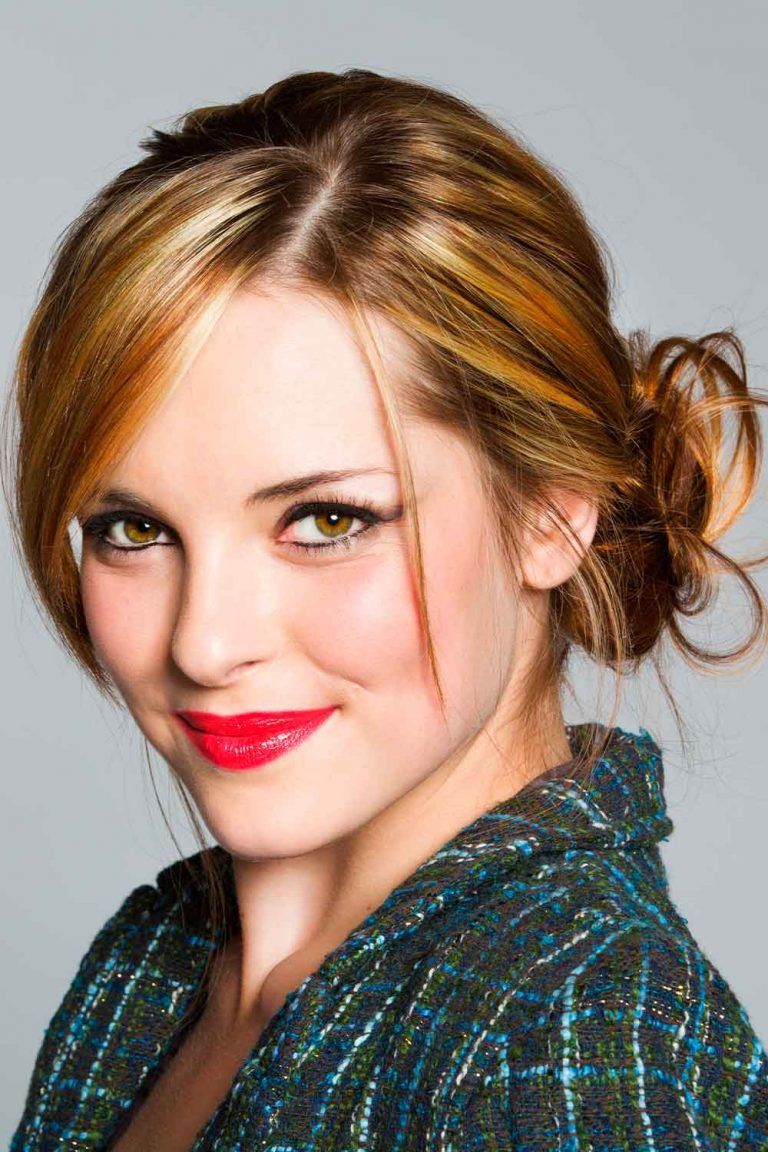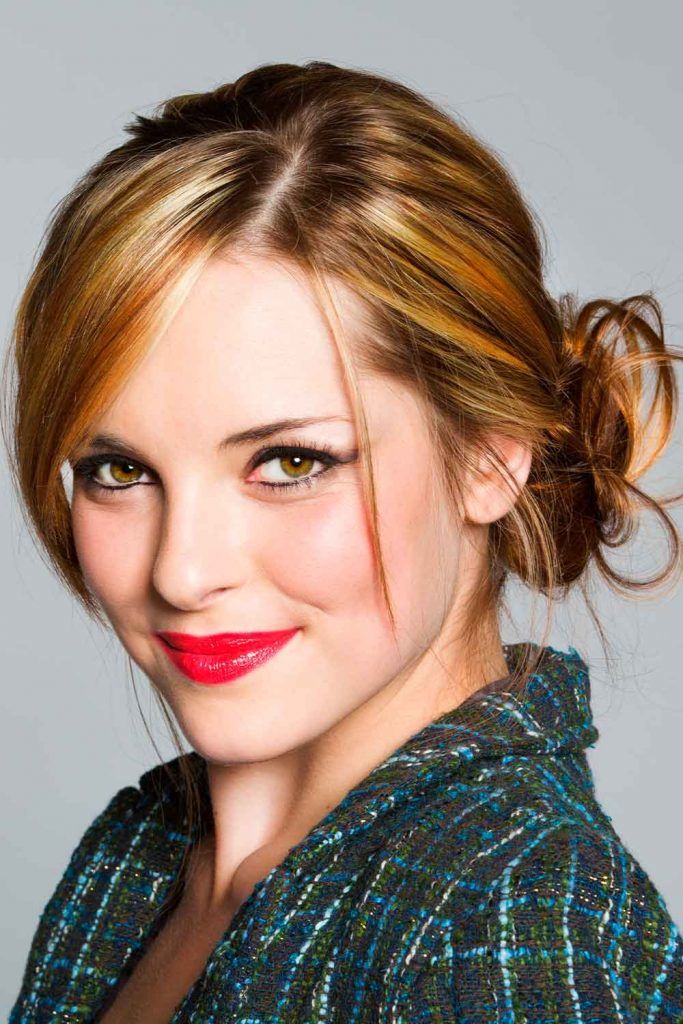 When you see windy weather outside the window, why don't you make it work for your stylish fall hairstyle? Carefree messy buns with long bangs framing the face slightly will get even more charming once the wind gives them a slight tousling. Besides, they're nice matches for turtle neck sweaters!
Side Braids Styles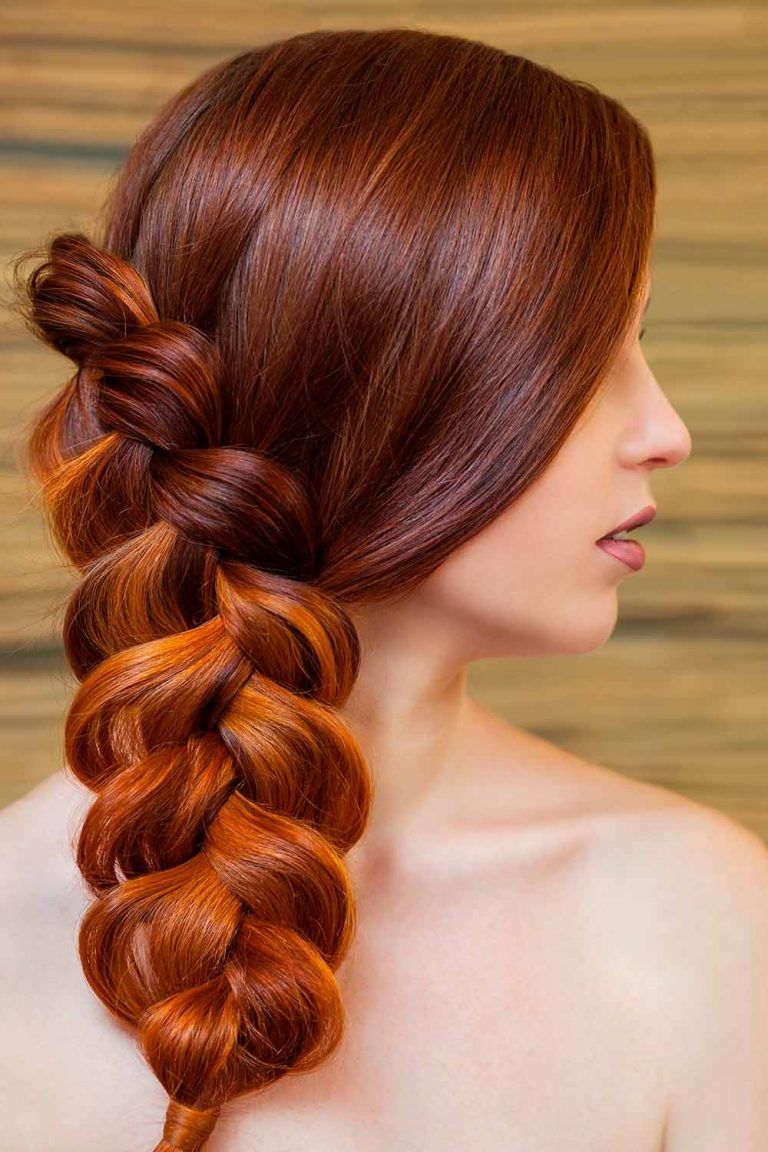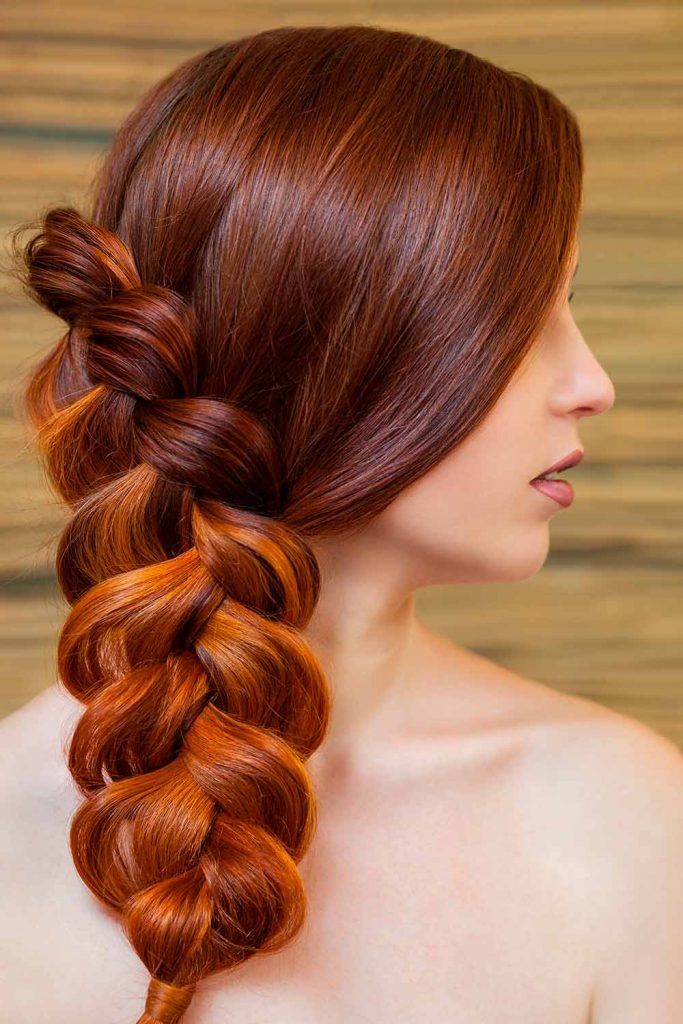 When you think of perfect fall hairstyles, what comes to your mind? Let us give you a hint: with side braids, you can wear your favorite berets and caps while keeping yourself comfortable with your hair. Also, such styles will your hair look fuller regardless of the weather!
FAQ: Fall Hairstyles
What is the most popular fall haircut?
Curly Shags. Movement and texture elevate any shag haircut to the next level, which is fantastic news for those who love curls. Because sloppy face-framing layers and ruffled bangs look bigger with curls and waves, the curly shag is among of the most sought haircuts this year.
Is gray hair still on trend?
Since the famous ladies like Kim Kardashian West and Ariana Grande popularized the trend in the late 2010s, silver-gray hair has grown in popularity. It sounds paradoxical, but gray hair can make you look younger, and it looks fantastic on people of all ages.
Is purple hair a trend?
Purple hair shades are popular, gorgeous and easier to obtain than you might believe, being one of the few trendy hues that suit almost any skin tone. Purple hair fades to a bluish, light tone, depending on the purple shade that you chose.