Feathered Hair Will Never Be Outdated!
The idea of feathered hair has created the unforgettable fashionable breakthrough in the fancy 70's, changing people's perception of haircuts once and for all. And, as it turns out, the volumetric effect that captivated our attention through the fascinating TV-shows isn't going to lean back; on the contrary, it's still has a lot of modern variations that you won't be able to resist.
ADVERTISEMENT ‧ CONTINUE READING BELOW
The haircut from TV-screens and vintage magazines will never lose its popularity due to the beautifying power of layers, and today you will see how it works and find out how you can wear and style it. Let's go!
What Is A Feather Cut?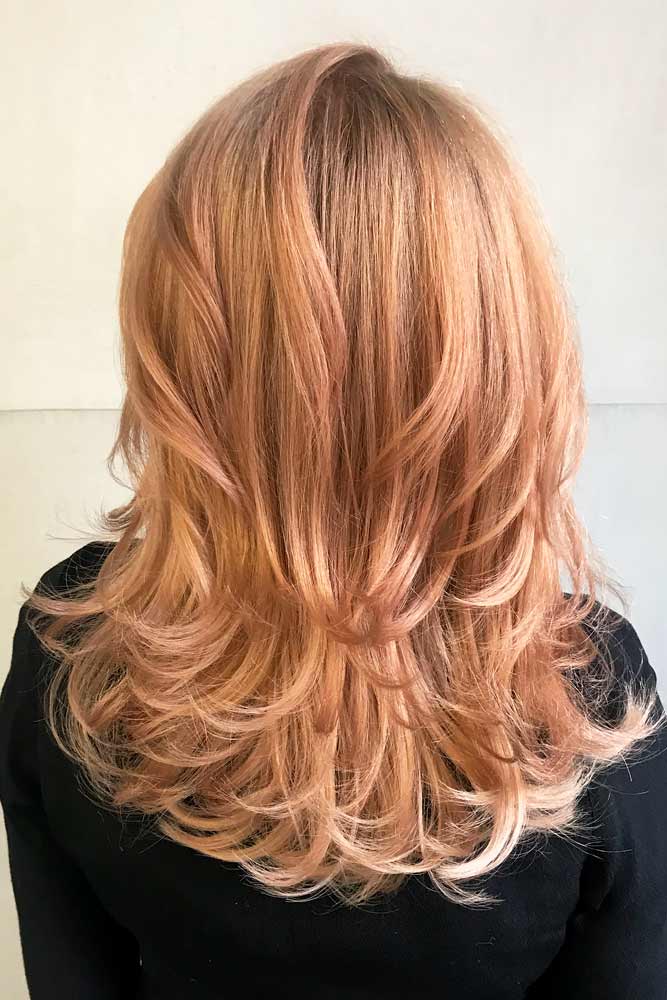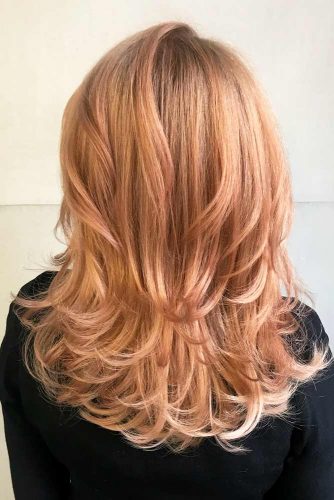 Source: schulte_toni via Instagram
Before moving to the inspo-part, let's answer the main today's question first: "What is feathered hair?". A feather cut was meant to resemble a bird's feather with its variety of layers and finely shaped ends that stick out, producing a voluminous, full look. It's achieved by cutting hair in a V-shape, creating shorter and lighter layers at the center of the head, and gradually longer ones to the sides.
ADVERTISEMENT ‧ CONTINUE READING BELOW
What Is The Difference Between A Feathered Haircut And A Layered Haircut?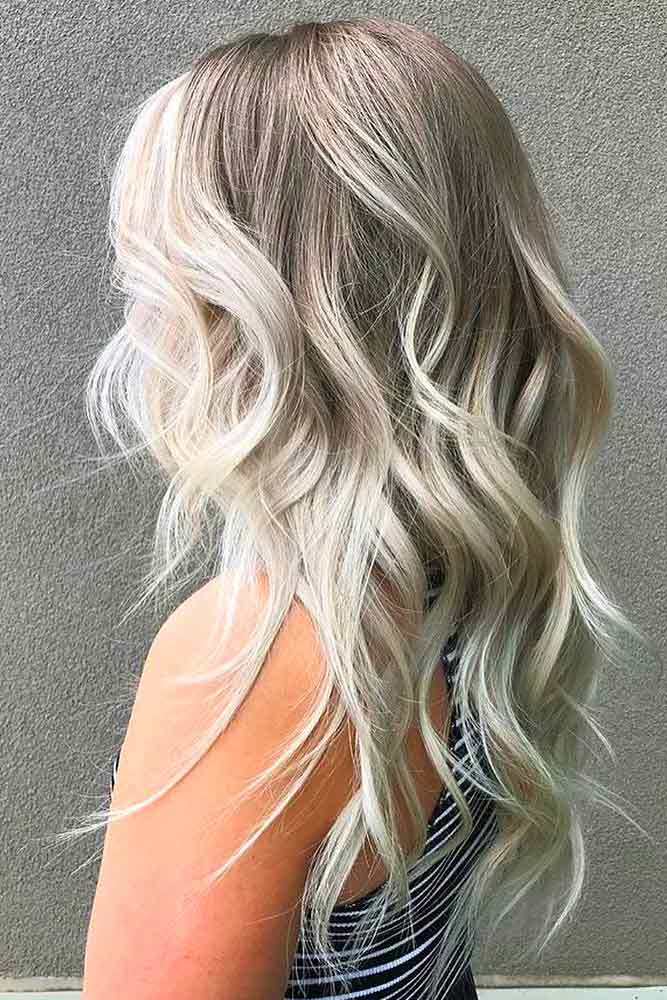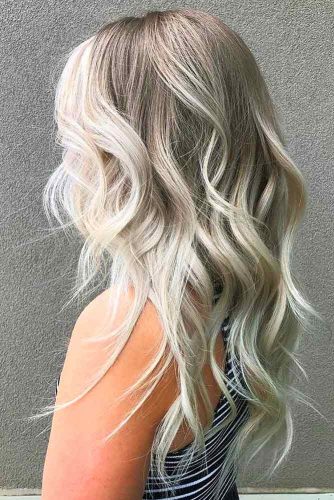 Source: pameladoeshair via Instagram
Don't get confused if you find out that feathered hair cuts and layered cuts have a lot in common. Actually, a feather cut is a razored, more eminent variation of layered haircut as it involves shaping the ends in the way they are lighter than the overall look. And a layered cut is characterized by different lengths that seamlessly fall on one another all over the chevelure.
ADVERTISEMENT ‧ CONTINUE READING BELOW
What Is The Difference Between A Feather Cut And A Step Cut?
Source: jackmartincolorist via Instagram
In the 70s and 80s feathered hair was the desired salvation that could put an end to thin hair troubles. Yet, a step cut was already onstage, so many people tended to mix up these two. Just keep in mind that step cuts feature choppier layers that involve lots of graduated visible steps of hair which are less smooth and blended than ones of feathered cuts.
ADVERTISEMENT ‧ CONTINUE READING BELOW
Short Feathered Haircuts
Luckily for ladies who like to rock their days with light and short cuts, there are no limitations for feathered hair. Short hair suits you best? Short feathered hair will be even better!
Messy Pixie Cut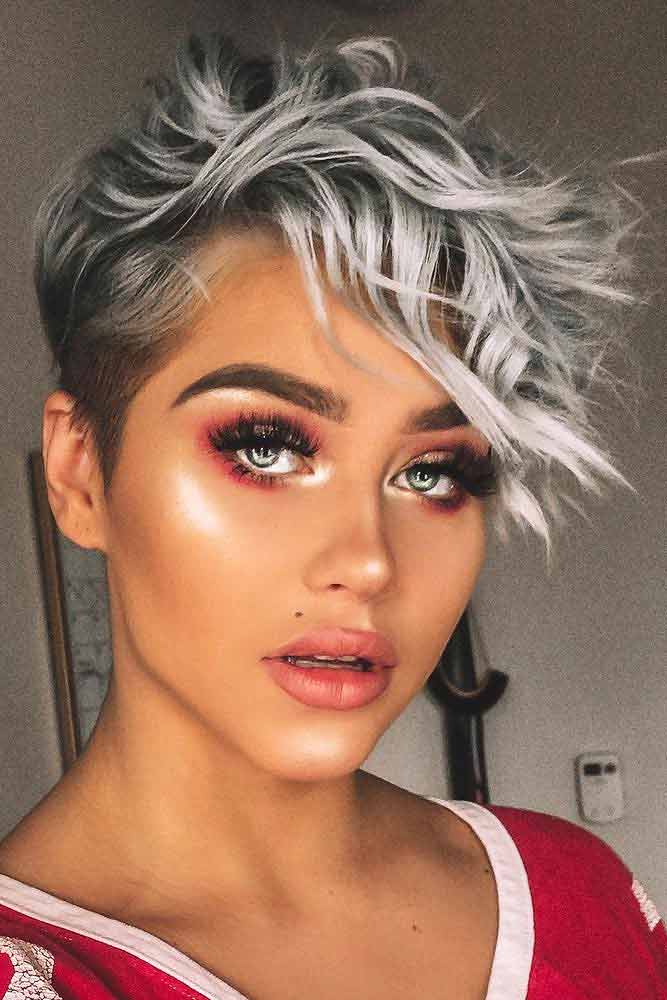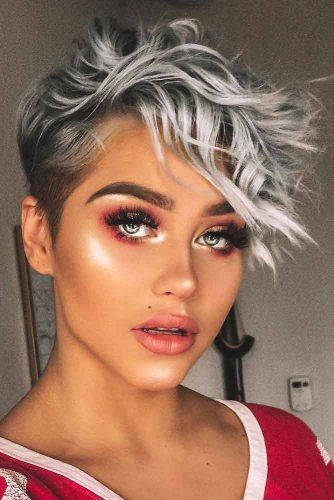 Source: autumnhartt via Instagram
When it comes to a feathered pixie, the feathering technique on short hair reveals its charm at its best. The airy structure of softly chopped layers, emphasized by prominent ends, makes a classic messy pixie look as voluminous as never before.
Wavy Pixie Cut With Undercut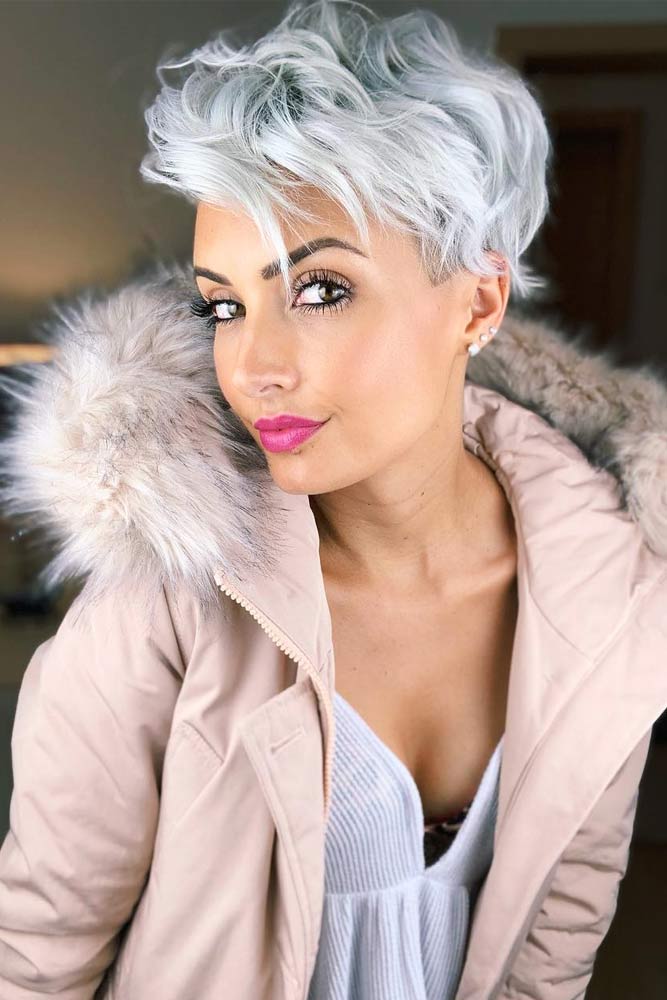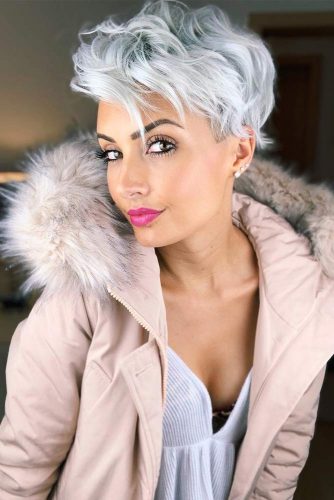 Source: jejojejo87 via Instagram
Wavy hair has so many different hairstyle possibilities and we love that about it. Are you looking for interesting ways to experiment with it? Then choose a wavy pixie cut that goes so well with an undercut. Neat, refreshing and super stylish it will make you look like a rock star.
Short Edgy Pixie Cut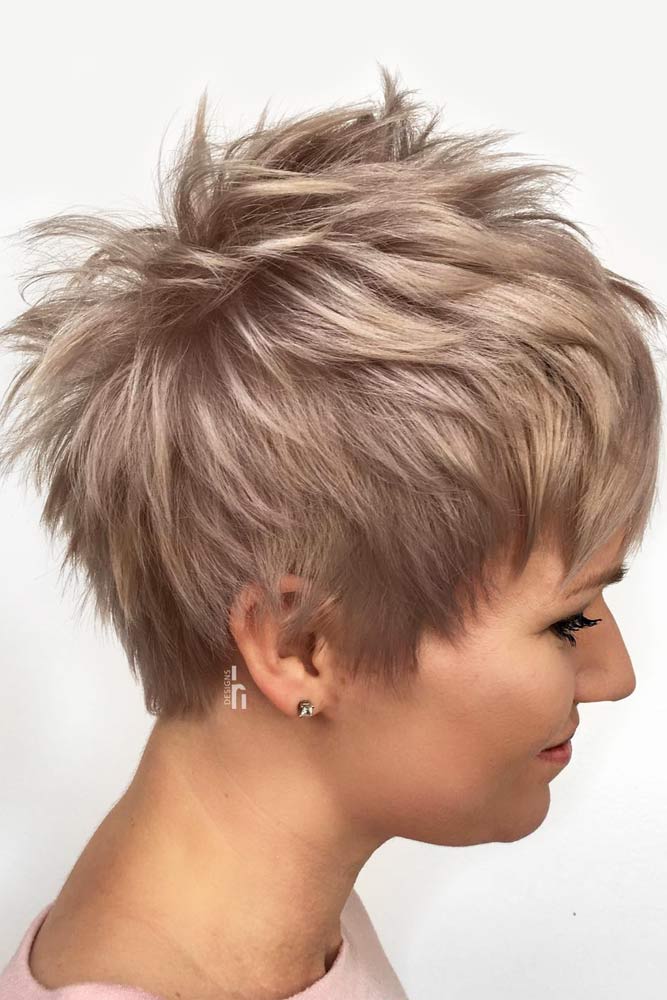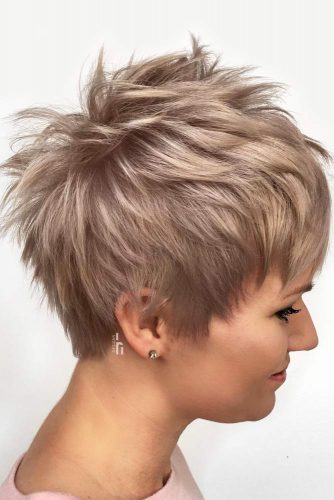 Source: headrushdesigns via Instagram
Would you like to stand out with your hair? Then this short and edgy pixie cut will serve you right. The messy hairstyle will bring so much effortlessness and easiness that you will always look like you have just left the hairdresser`s chair.
Voluminous Pixie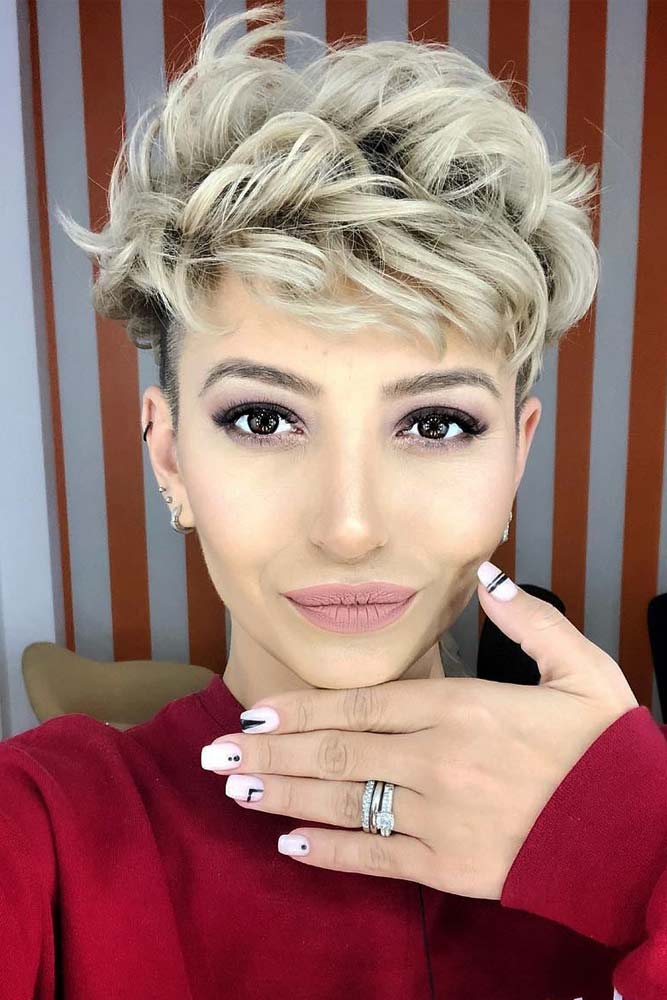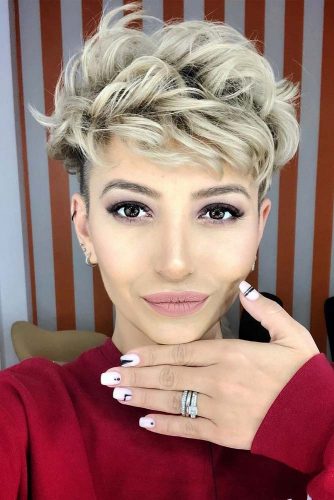 Source: mygiulia via Instagram
A voluminous pixie haircut is a great way to define the beautiful features of your face. Messy but in the right way it will bring a special vibe to your whole look, making you look and feel unforgettable. Is that what you are looking for in a hairstyle?
Side Parted Straight Pixie Haircut
Source: riawna via Instagram
Not every girl is ready to give up parting her hair even when it comes to short haircuts. If you are one of them, then don`t worry, we have a pixie haircut that will suit your preference. A side parted straight pixie haircut is cut in such a way that your hair looks super voluminous and bouncy.
Soft Bob With Flipped Ends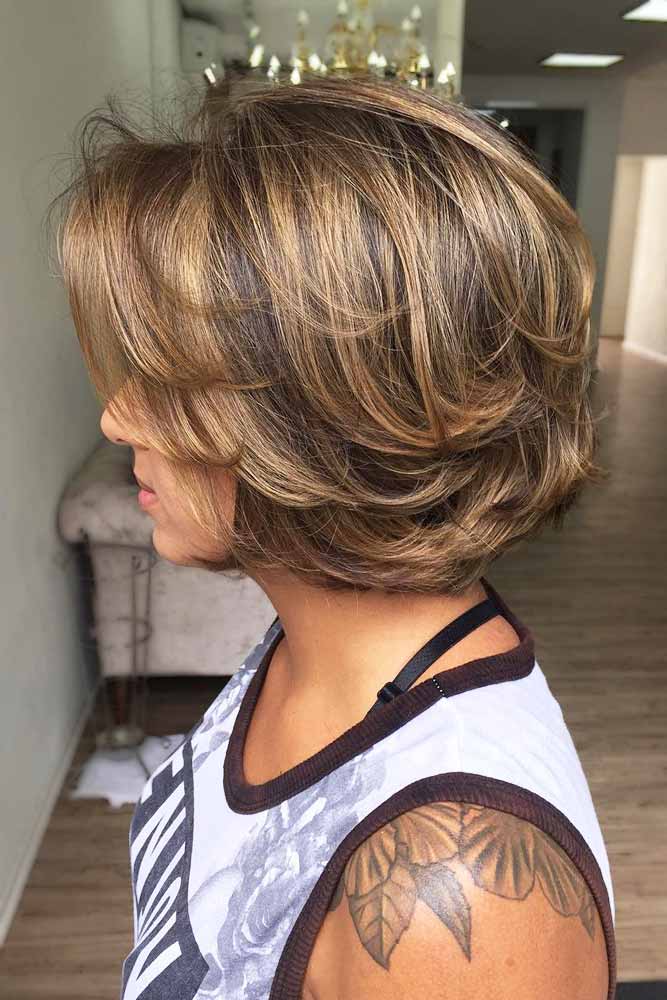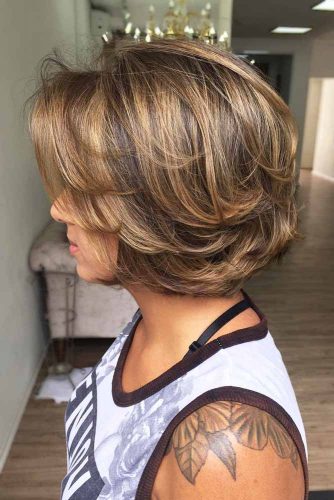 Source: jeffersonbolina via Instagram
If you're seeking a truly textured and detailed look, you should ask your stylist to flip your ends thoroughly. Short length bob is the best match for this technique as together they create lots of flirty, bouncy layers that can flatter any hair texture.
Stacked Short Bob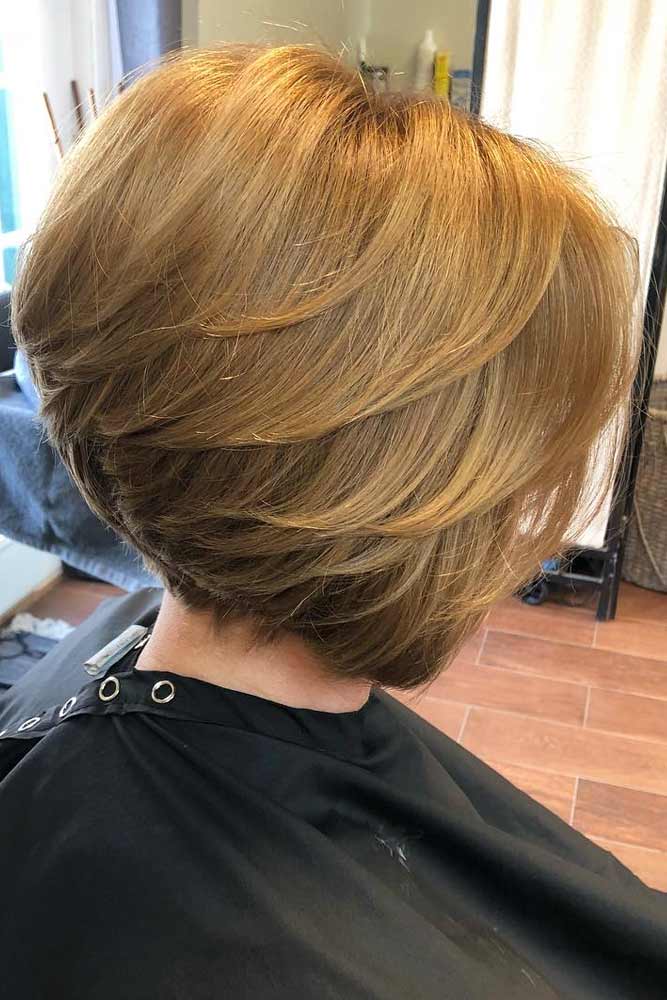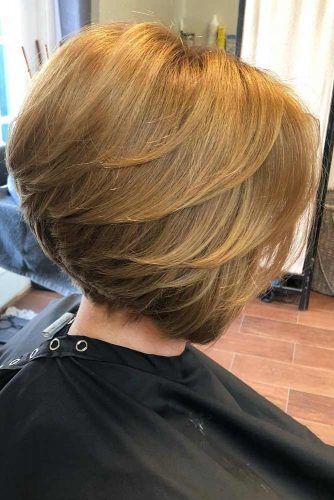 Source: hairbellezzaaa via Instagram
While the number of layering techniques isn't too great, they look different on every haircut. Here, for example, you can see what a ravishing duo you can create with the crowd-pleasing stacked bob and graduating layers cascading down to the ends. Such a texture makes the whole look more alive and dynamic, adding even more volume to a full silhouette.
Two-Toned Feathered Hair Cut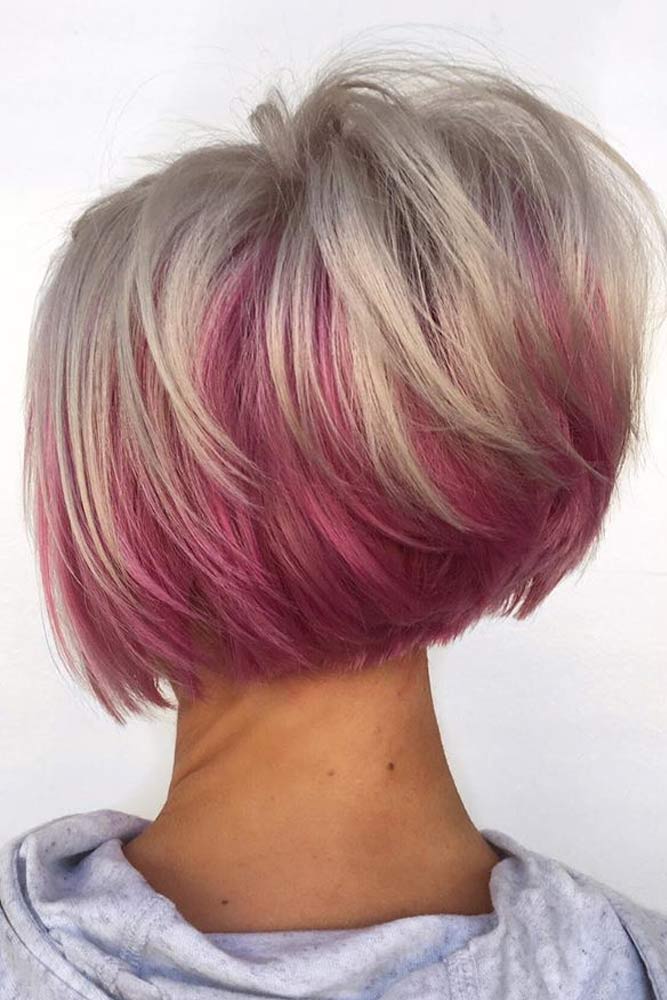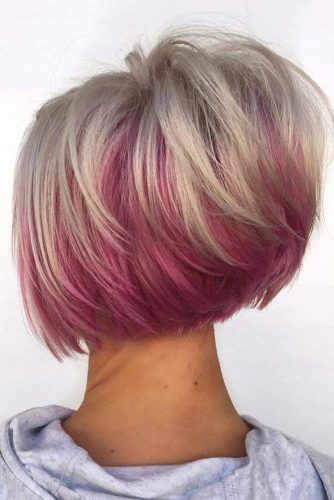 Source: headrushdesigns via Instagram
If you want your sharp and edgy layers to stand out, nothing can enhance it better than a creative color combination! Besides, those who love to jump from one trend to another will like the ide of two-toned that has recently taken over Instagram and Pinterest. Pick two colors you like, spread each one on the top and bottom layers, and be ready for countless compliments!
Side Parted Tousled Bob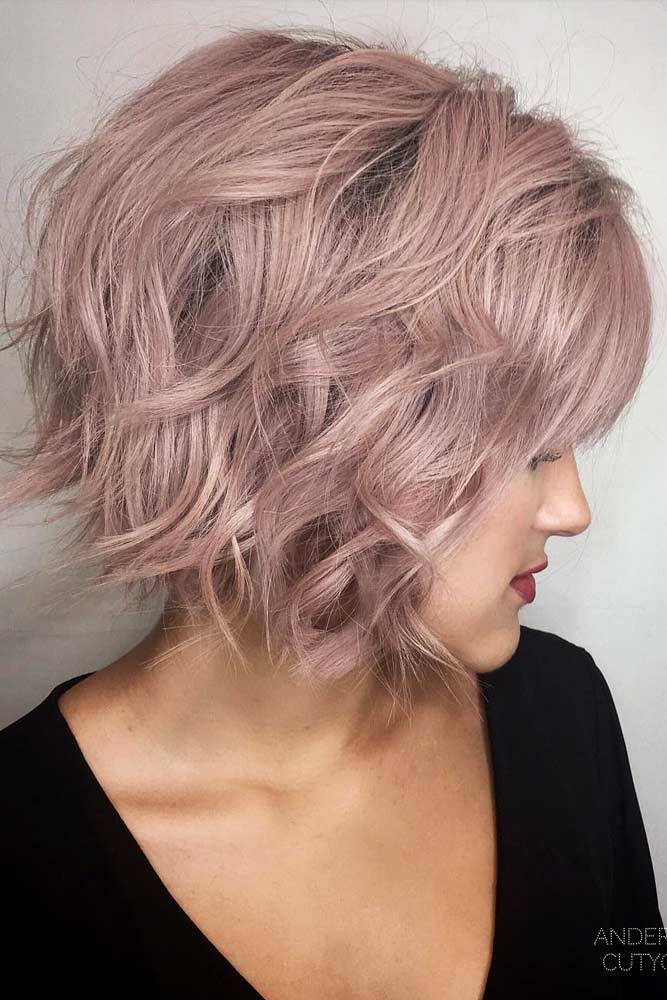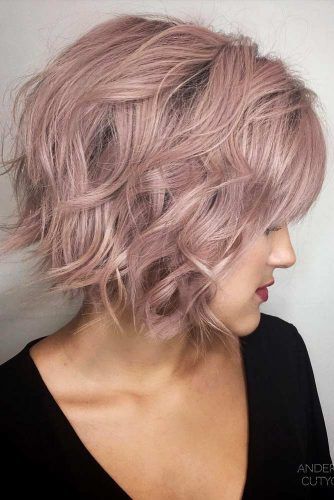 Source: cutyourhair via Instagram
Most feathered bob hair styles look better with a side part and a little touch of messiness. Such a styling method enhances the beauty of feathers, taking the most out of them. Also, don't forget to experiment with coloring techniques. For example, balayage will be a nice choice to double the charm.
ADVERTISEMENT ‧ CONTINUE READING BELOW
Medium Feathered Hair
Have no idea how to whip your medium hair into shape? Some awesome feathered hairstyles for medium length hair are about to take a fresh look at your image.
Icy Silver Straight Lob
Wavy Stacked Medium Bob
Straight Long Bob
Side-Swept Bangs For Medium Length Hair
Layered Long Bob
Modern Shag With Bangs
Long Feathered Hair
When we think of feathered hair, long locks are the first thing that comes to our minds. Yes, long feathered layers are iconic not for nothing: let's see how variously you can add them to your life!
Voluminous Layers For Long Hair
Vintage-Inspired Layered Haircut
Middle Parted Haircut With Feathered Bangs
Feathered Side Fringe With Long Hair
Remarkable Long Wavy Hairstyle
Feathered Hair With A Sweep-Away Fringe
Natural Feathers For Long Hair
Middle Parted Wavy Feathered Hair
Side Parted Choppy Layers
ADVERTISEMENT ‧ CONTINUE READING BELOW