Beard has always been that one element of the general outlook that made every man feel proud. No matter how the times changed, this principle remains. That is why it is essential that you are fully aware of what is going on in the world of beard fashion. The goatee is not a recent invention; however, the way it changes, and the number of different variations that it involves makes us pay attention to the style.
Besides, all the famous men in Hollywood has sported a look at one time or another. If you want to look as hot as Brad Pitt or Tom Hardy, it is best if you read the article to the end!
What Is A Goatee Beard Style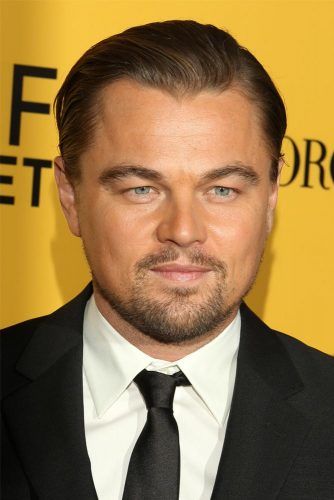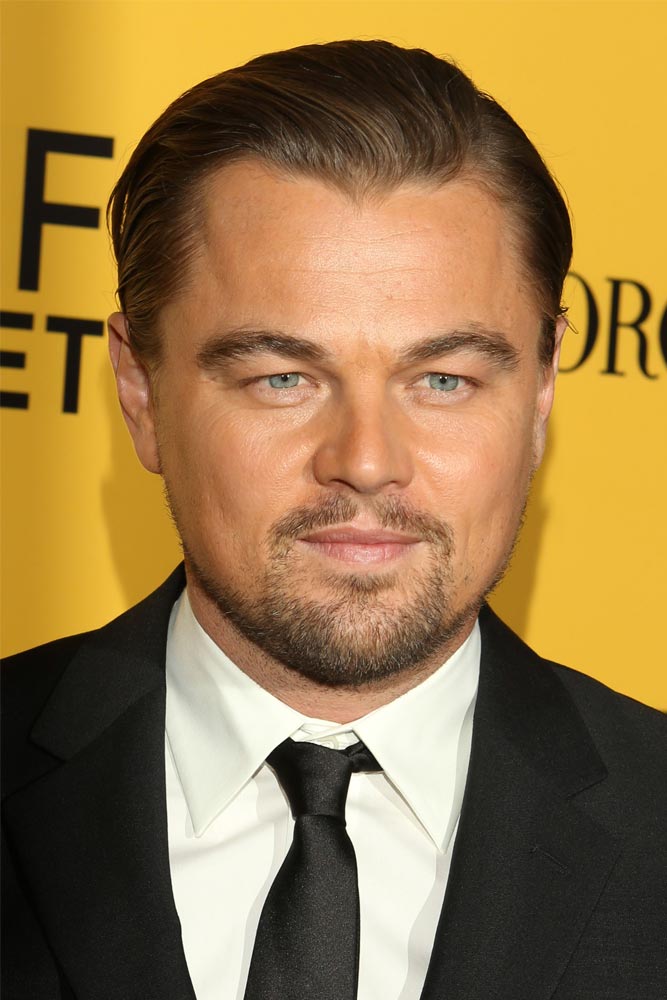 Source: JStone/Shutterstock
To begin with, we need to figure out what is a goatee. As the name suggests it, it looks similar to the type of beard that the goats have. Such a beard is styled in such a way that it points out, adding definition to the beard itself as well as your face in general. What makes this type of beard so peculiar is that you can easily style in the best suitable way that fits you perfectly. We are going to discuss it as we move on.
How To Grow A Goatee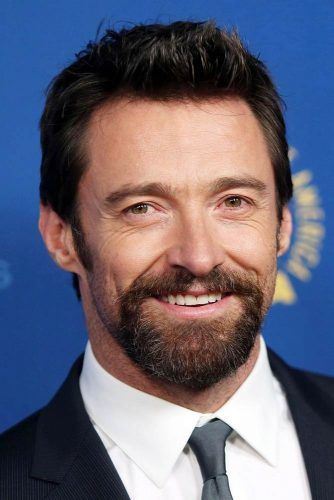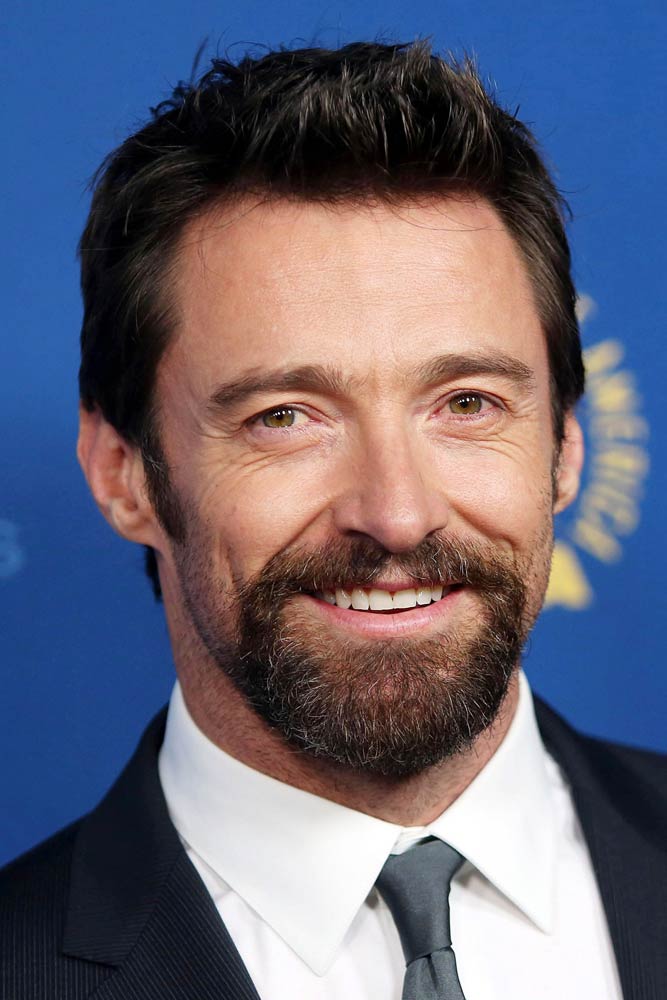 Source: Krista Kennell/Shutterstock
Now, let's move to the part when you learn how to grow a goatee. The truth is that growing the goatee out is the easiest stage of the whole process. All you need to do is to stop shaving for a week or so until your beard grows out a little. The longer is the growth, the more options there will be for you to experiment with. Keep it in mind that your face may be itching a little, but there is nothing to worry about – just add some more moisturizer to the routine, and the issue will be dealt with.
How To Trim A Goatee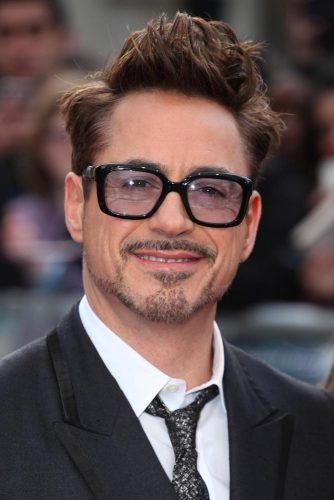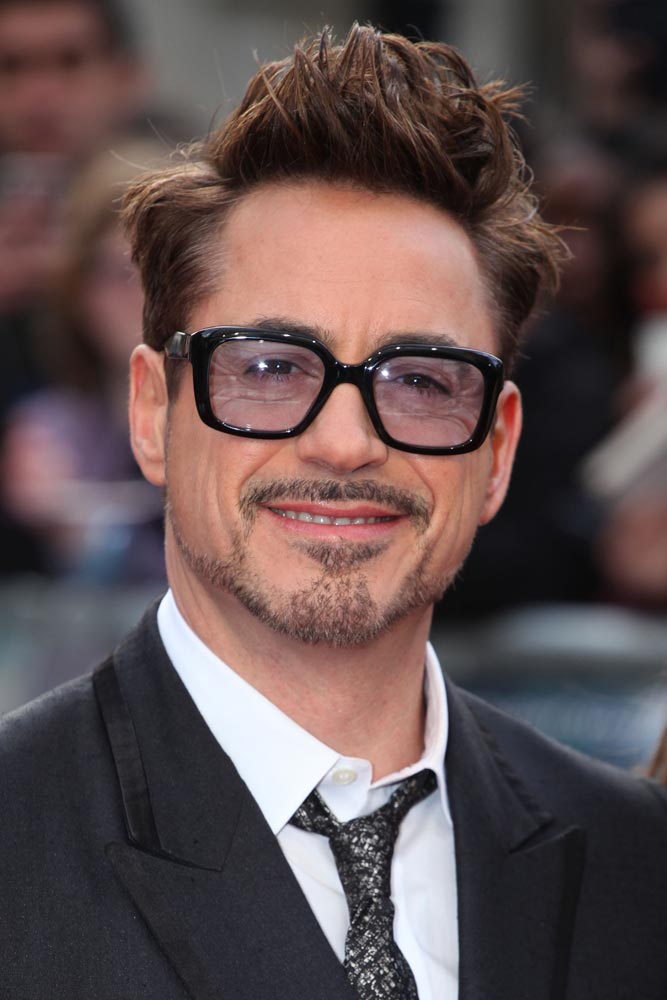 Source: Featureflash Photo Agency/Shutterstock
When you grow out your beard to the point when you think it is time to style it the proper way, you need to be aware of how to trim a goatee. To begin with, you need to make sure that you have all the necessary appliances at hand. What you are going to need are scissors, a blade, a comb, and a trimmer. If you have all of the tools at hand, it is time to start the process.
First of all, you need to comb your beard. Even if it is not that long, it still needs some disentangling.
Choose the style you wish to replicate.
Start the process with outlining the chosen style.
Now, use the trimmer to trim the beard and shape your goatee.
You can use the trimmer to fit the length if necessary.
Wash your face to get rid of unwanted hair.
Comb the trimmed beard once again.
Why Should You Grow It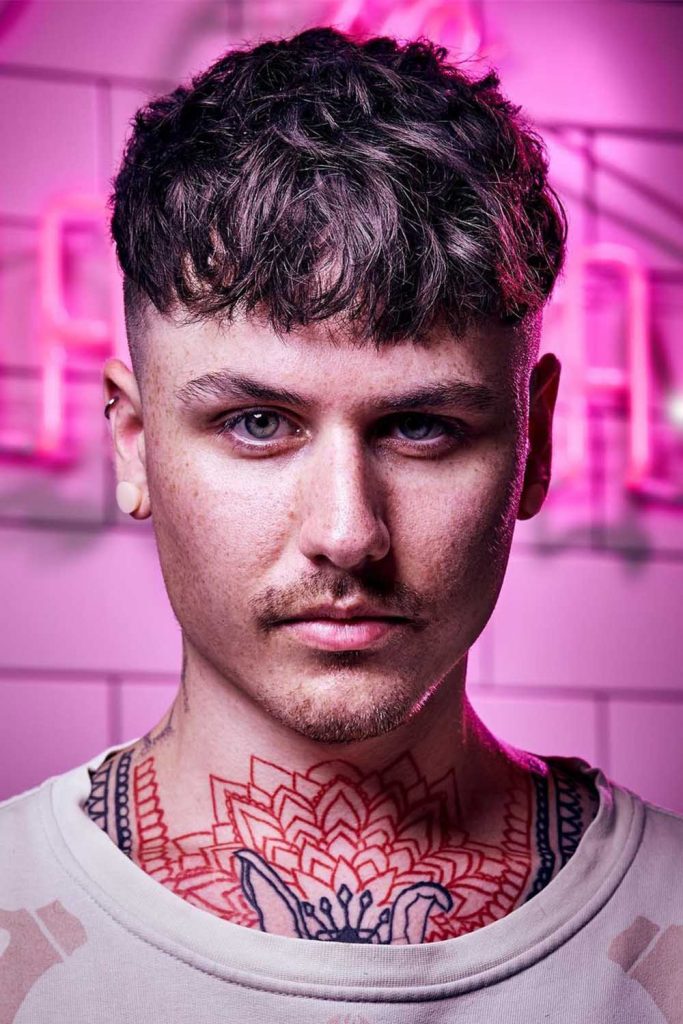 by @liamoakesphoto
There are many reasons why most men choose to grow out the goatee beards. To begin with, it is on the edge of popularity these days. However, that is not where all the advantages of this beard type end. Apart from being popular, it is very convenient. It is super easy to grow out, and to style, besides, the list of options to choose from is really vast.
You can use goatee to deal with your flaws as well as to definite your beneficial features. To sum it up, it is safe to say that if you want to add some elegant touch to your stylish look, you should consider getting a goatee.
How To Choose The Best Style According To Your Face Shape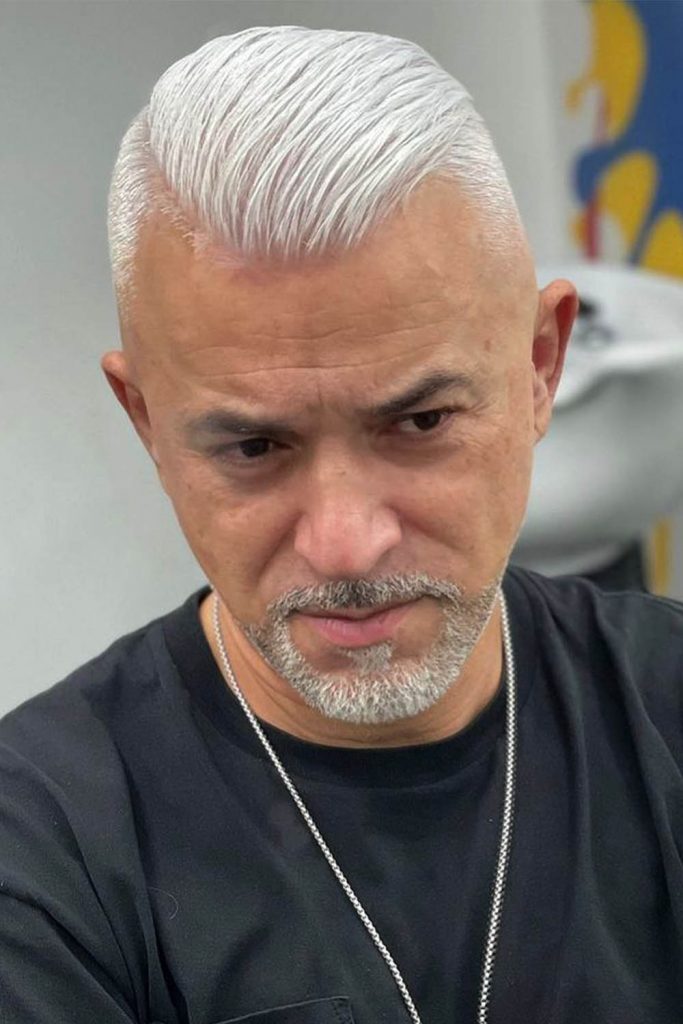 by @silvapeluquero
There are many goatee styles, but not all of them suit all the face shapes. According to your face shape, you can easily choose a style that will suit you the most.
For instance, pure goatee, Norse skipper, soul patch, and rap industry standard fit round face best. While full goatee, chin puff, and Balbo accent square face in the best way. Angular and goat patch fit in triangular face shapes. As for oblong face, it would look best with extended and Van Dyke beard.
The Most Popular Goatee Types
Classic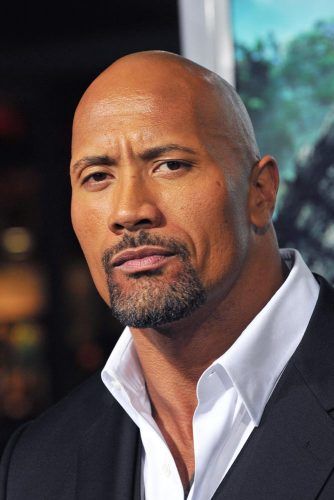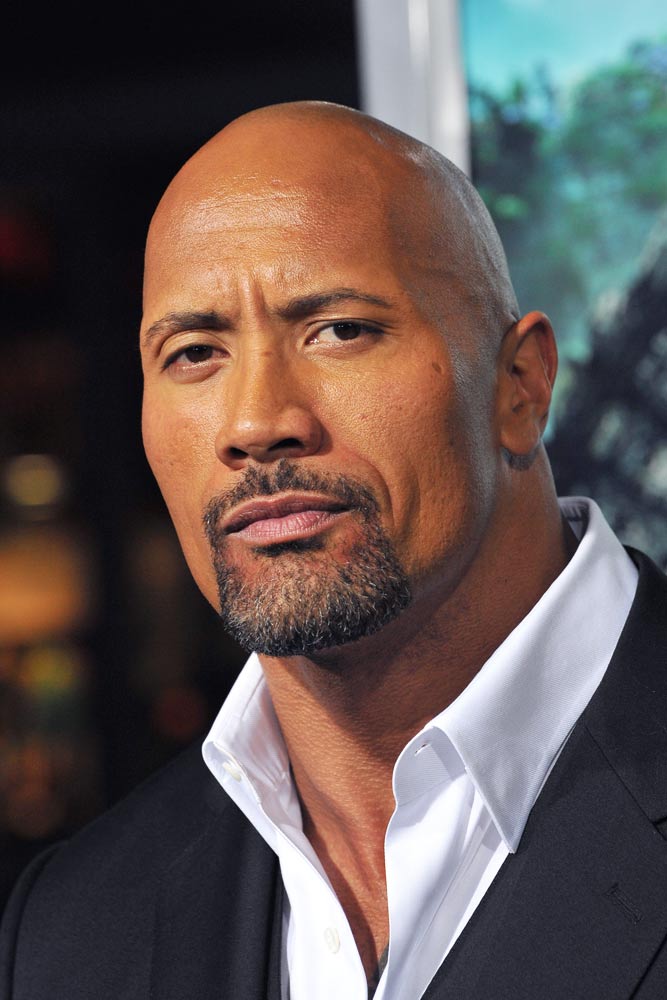 Source: Jaguar PS/Shutterstock
As it has been already mentioned there are many goatee styles out there. We are going to begin our review with a classic goatee. You should not confuse it with a full goatee. The fact is that classic one does not involve the mustache. It is just a neatly trimmed beard that adds definition to the face.
Anchor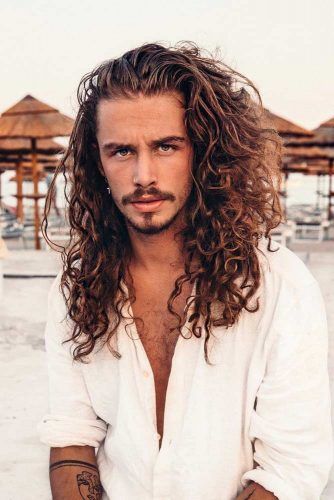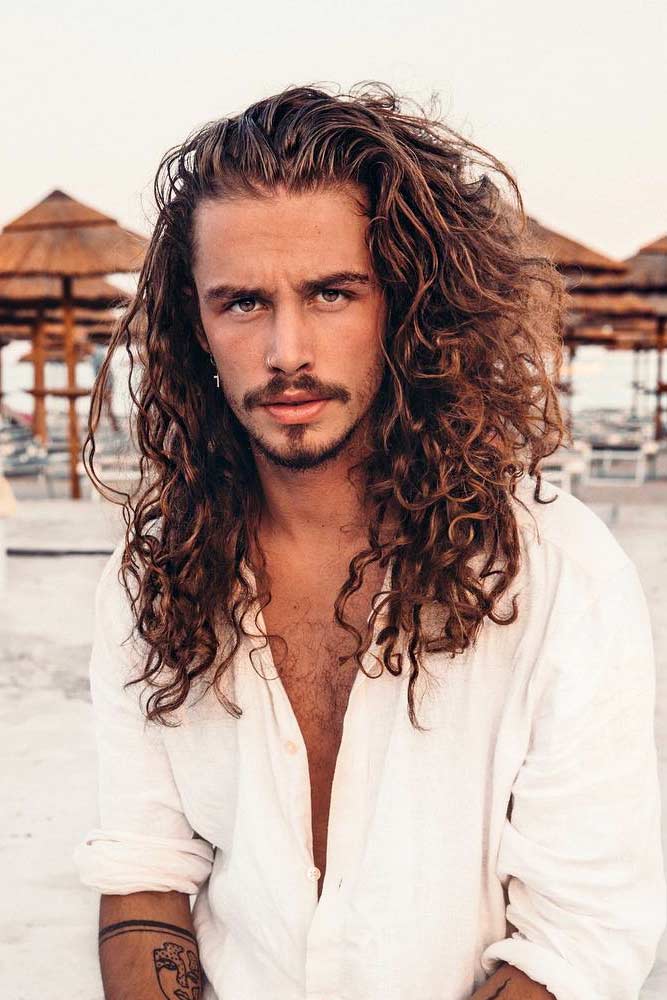 by @giarogiarratana
If you are thinking about the stylish way of combining your mustache and goatee, we may have an idea in mind. The thing is that anchor beard style is not the easiest to end up with, but the result will be worth the effort. As the name suggests it, you will have to outline an anchor on your chin to succeed with style. Make sure that your movements are precise and even so that you do not waste time.
Full Goatee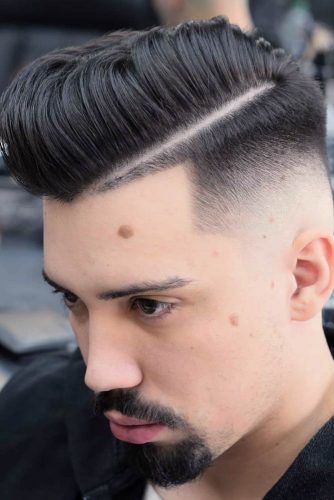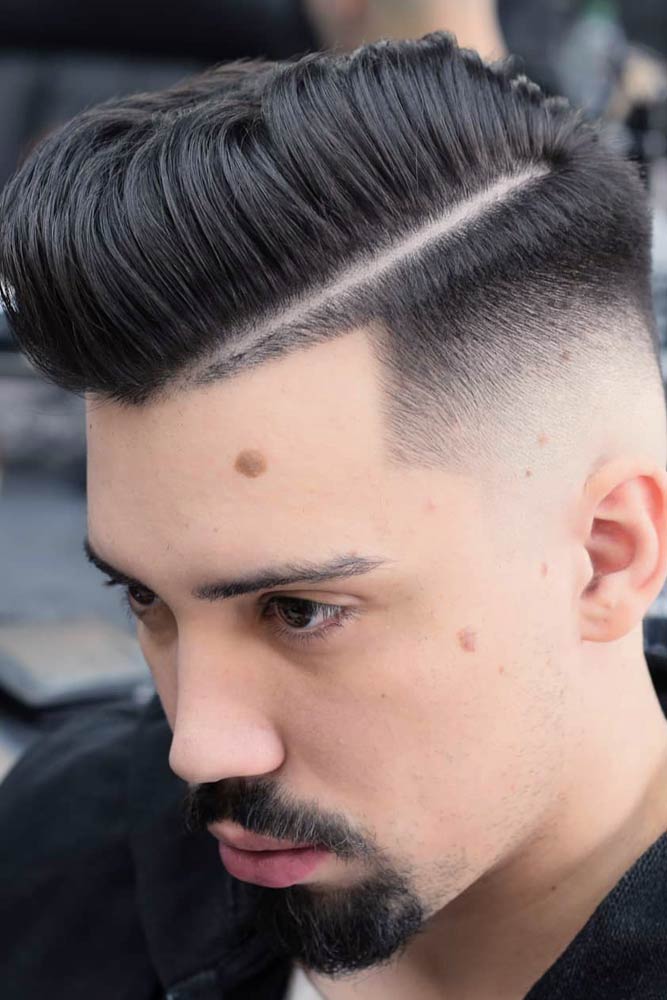 by @spukthebarber
No matter long goatee styles or short you prefer, the full goatee is what you should give a try to at least once. What makes this type of beard different from all the others is that the mustache and the beard are connected in a circle. While the mustache is not disconnected and the beard does not extend to the outer edges of your chin, they create a circle. It is best that you use some product over such a beard to keep elegant and neat.
The Van Dyke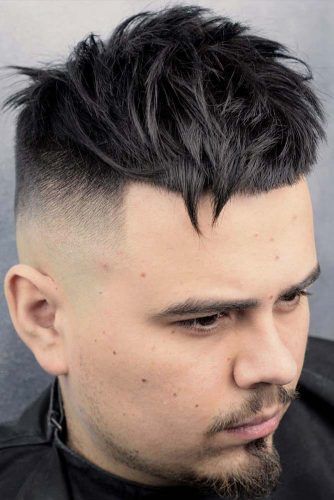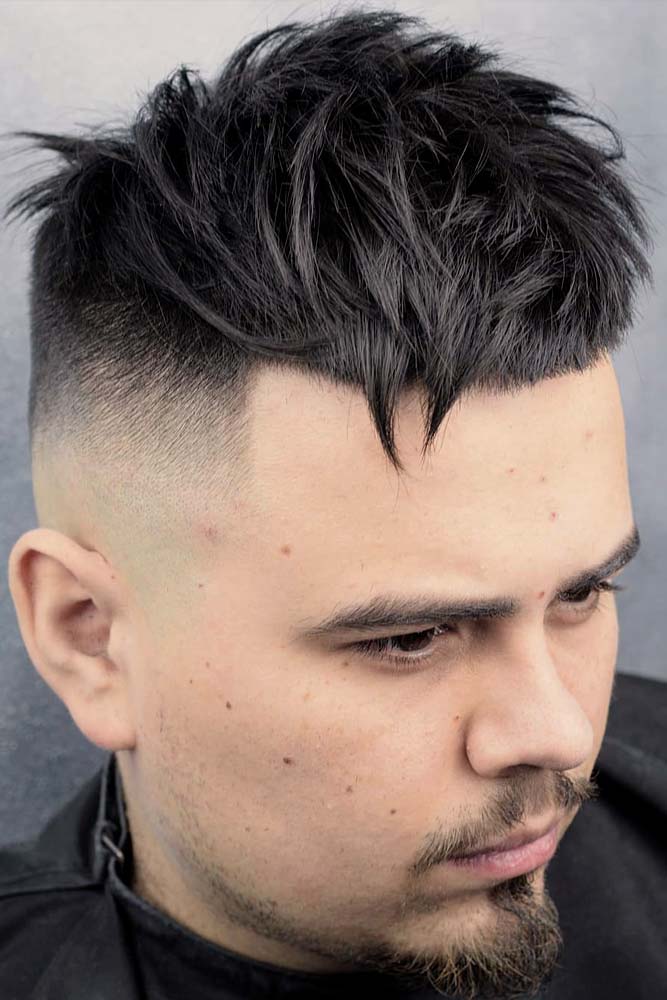 by @spukthebarber
Not all the men are equally successful and can show off a full beard. If you are embarrassed by the bold patches, then you are bound to try Van Dyke beard out. The fact is that this type of goatee has three components to it, but none of them are connected. The mixture of a soul patch, chin goatee and mustache is what makes this goatee so unique and convenient for those whose facial hair leaves much to be desired.
Extended Style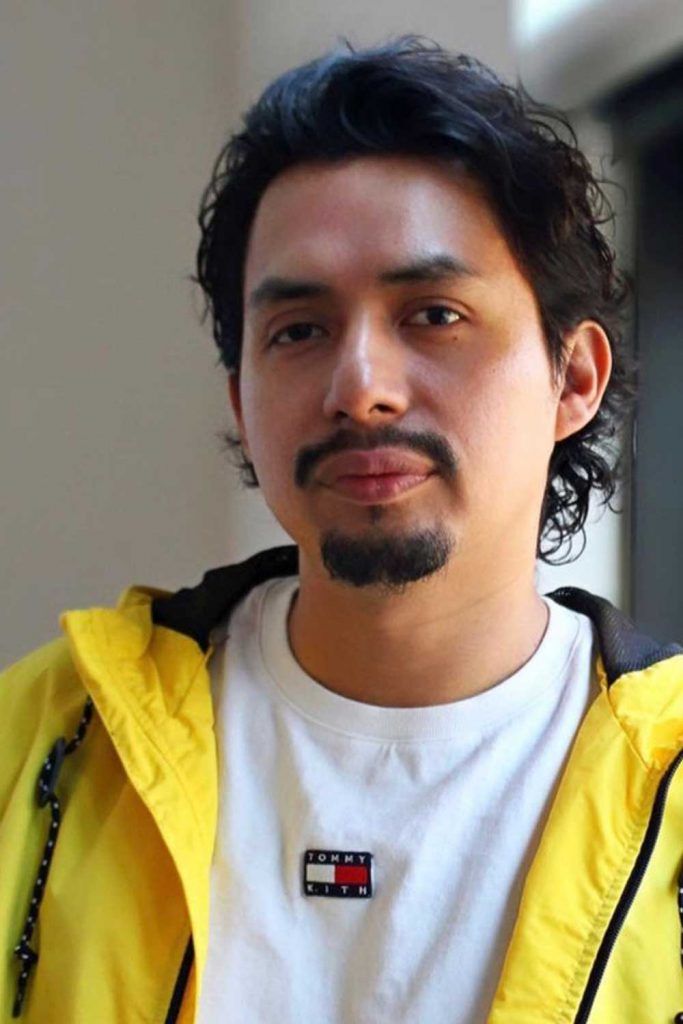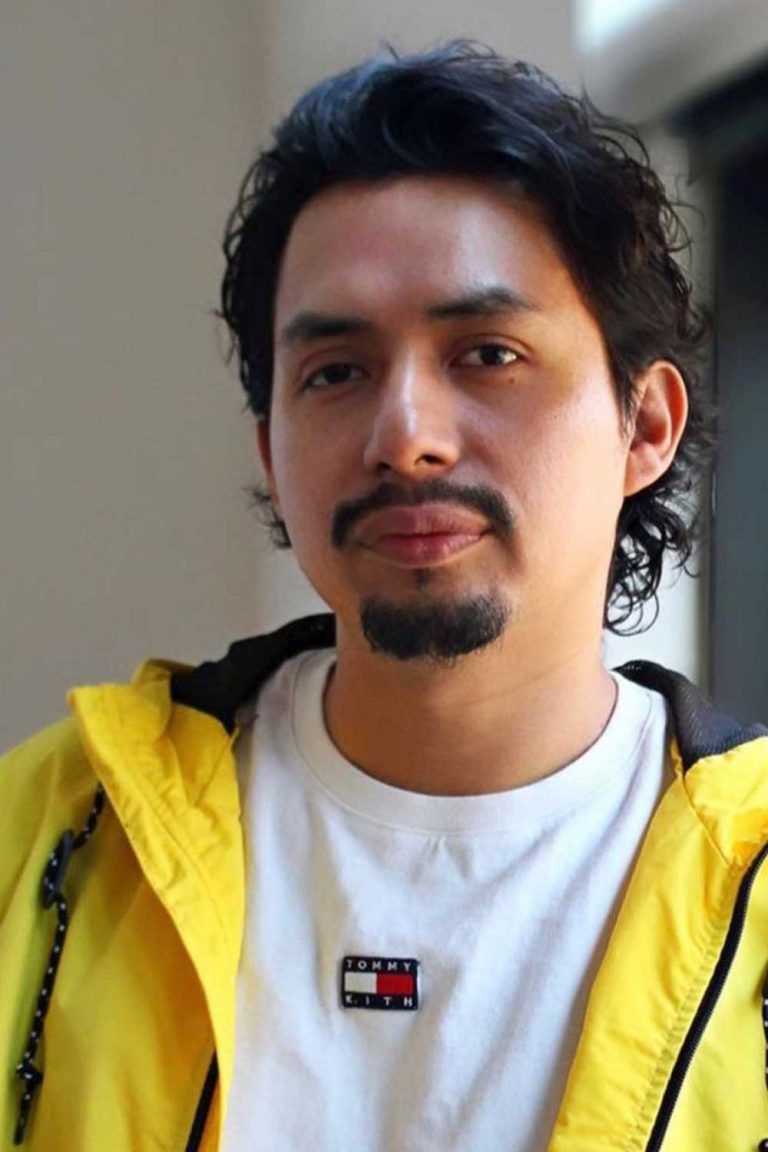 by @alexthegreatvivar
As the name suggests it an extended goatee can go as far as to the sides of your face. However, you should remember that there should be no sideburns involved. There are no set boundaries when it comes to this type of goatee, and that is what makes it so requested these days.
Beard Style Without Mustache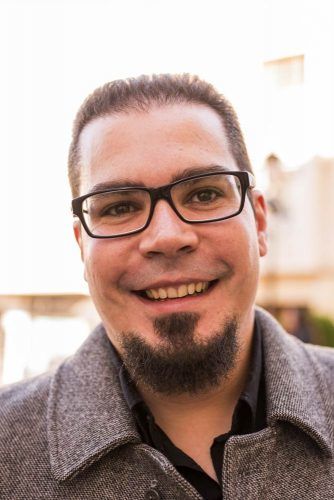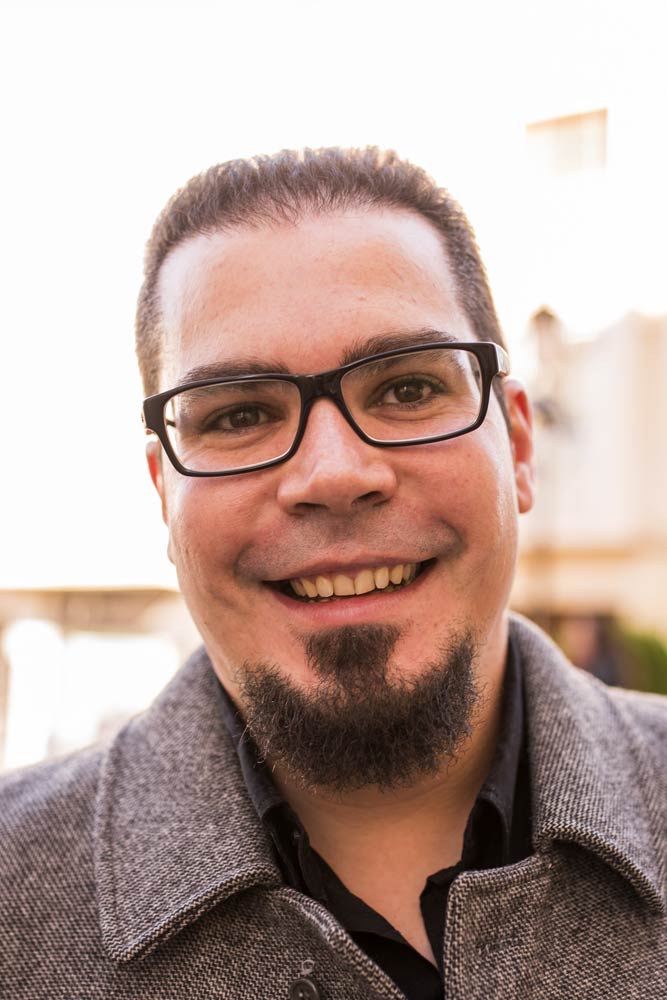 Source: FotoAndalucia/Shutterstock
Goatee without mustache is what men with round faces usually opt for. The absence of mustache makes this type of beard more than flattering when you think about round face shape. Besides, you can easily play around with such a beard and transform it into a long and cool goatee in no time.
Thin Goatee Style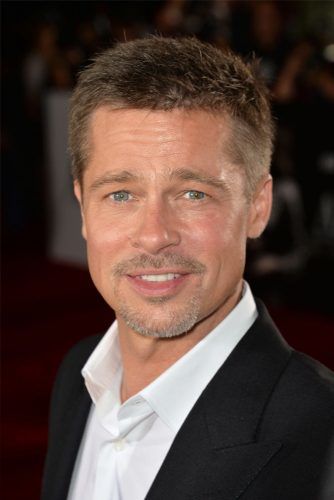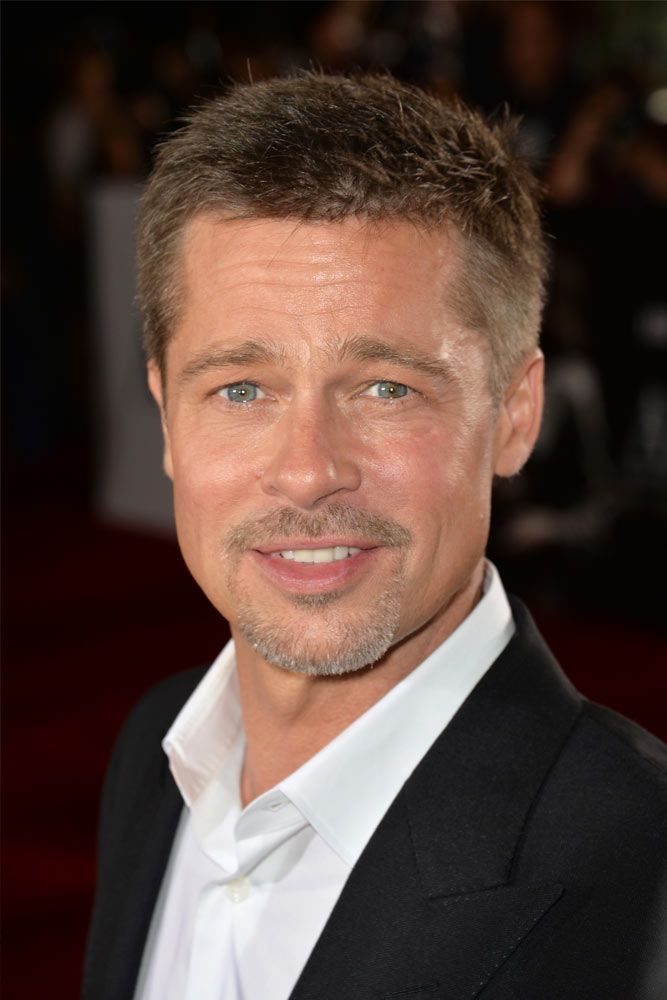 Source: Featureflash Photo Agency/Shutterstock
The thin goatee is what you need if you have a triangular face. The thin lines that form the beard are connected with each other, and that is what makes the beard stand out and flatter your face.
How To Maintain A Goatee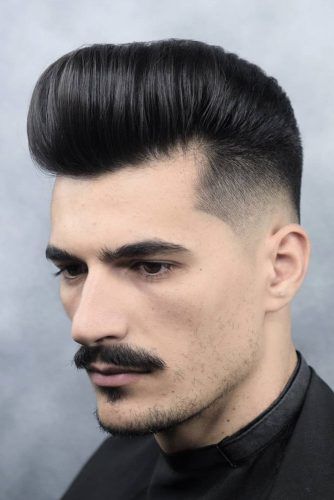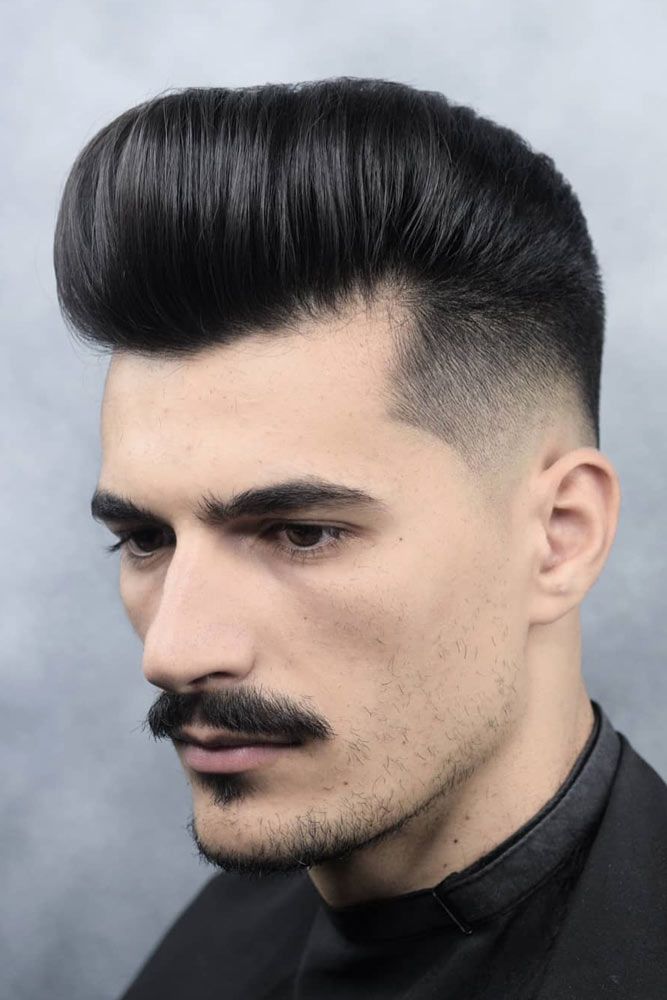 by @spukthebarber
It is not enough to grow out a stylish beard you need to look after is as well. Proper care of your beard will only add up to your neat and elegant outlook. When it comes to goatee, you need to keep it in mind that it is a short beard type that is why you need to trim it on a regular basis.
Like any other type of beard, this style requires shampooing, moisturizing, and oiling. If you follow the routine, your beard will look well-kept and will be soft to touch. In case you figure that the beard routine takes too much time, then you should better reconsider keeping one.
Goatee is one of the most versatile and simple beard types. In case you wonder how to grow it out as well as how to look after it – you have come to the right place. Besides, several ideas to consider is a proper addition to the article. Enjoy!
FAQ: Goatee
What is a goatee with a mustache called?
The goatee, often known as a Circle beard, is made up of a moustache and a soul patch.
Does a goatee make you look thinner?
Because the sideburns merge with the hair on your head, growing your beard to the same length will make your face look more round. A goatee, on the contrary, has the opposite effect, dramatically lengthening the look of your face.
Can you have a goatee without a Moustache?
A chin puff is another name for a goatee that doesn't have a mustache. The entire beard is shaved in this goatee style, save for a small piece that is left in a form of rectangle or triangle. It looks a lot like goat chin hair, which is why it's often referred to as a goat patch.
Was this article helpful?