Brunette With Green Tips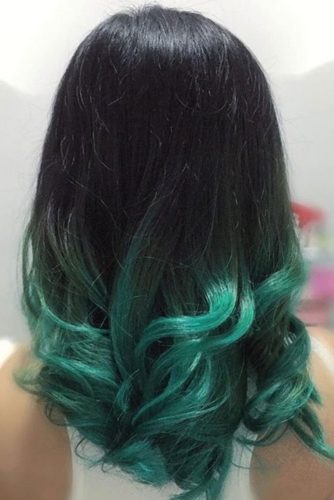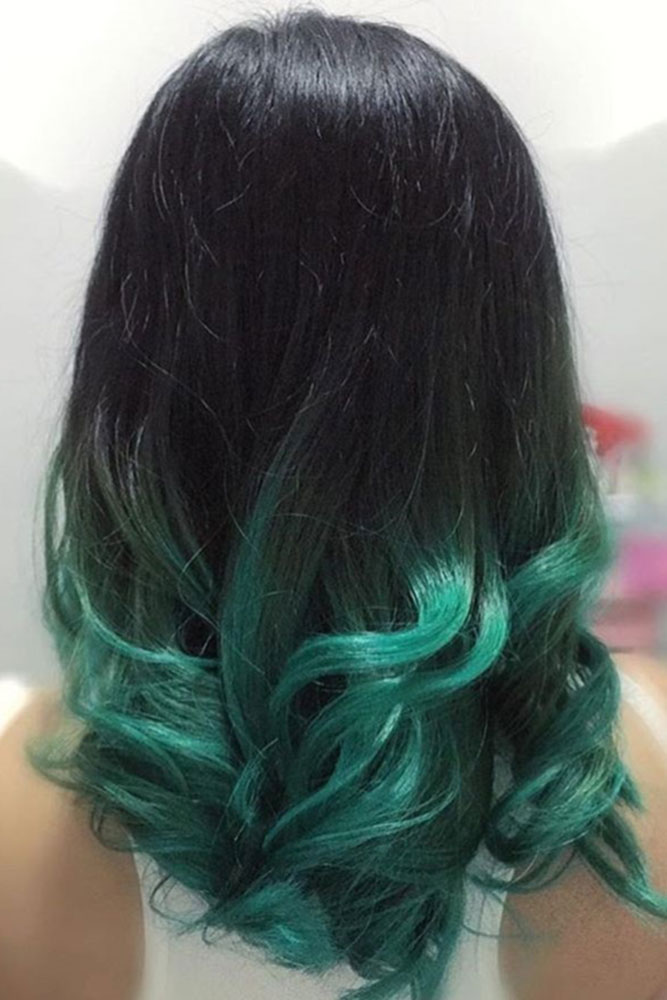 These pretty pastel green tips look perfectly elegant on a natural brown hair tone, from deep chestnut to honey brown. And the best part is that it doesn't require upkeep, if you are growing out your hair.
Source: pulpriothair via Instagram
Pixie Green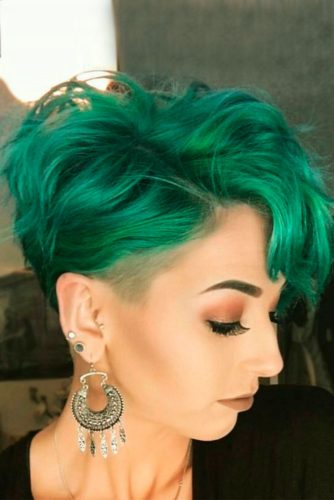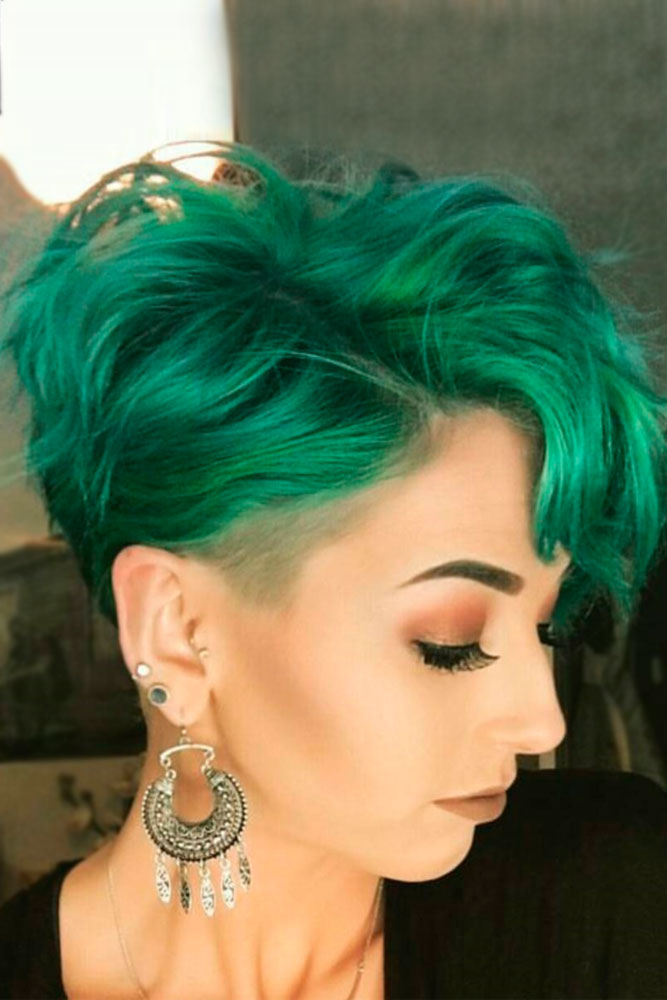 Pixie cuts are all the rage right now and pairing an adorable stylish pixie with various shades of green will really make your pixie cut take center stage.
Source: nothingbutpixies via Instagram
Varying Shades Of Green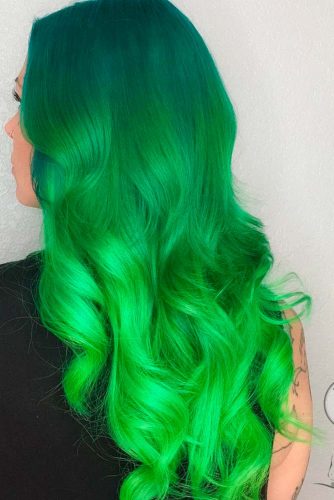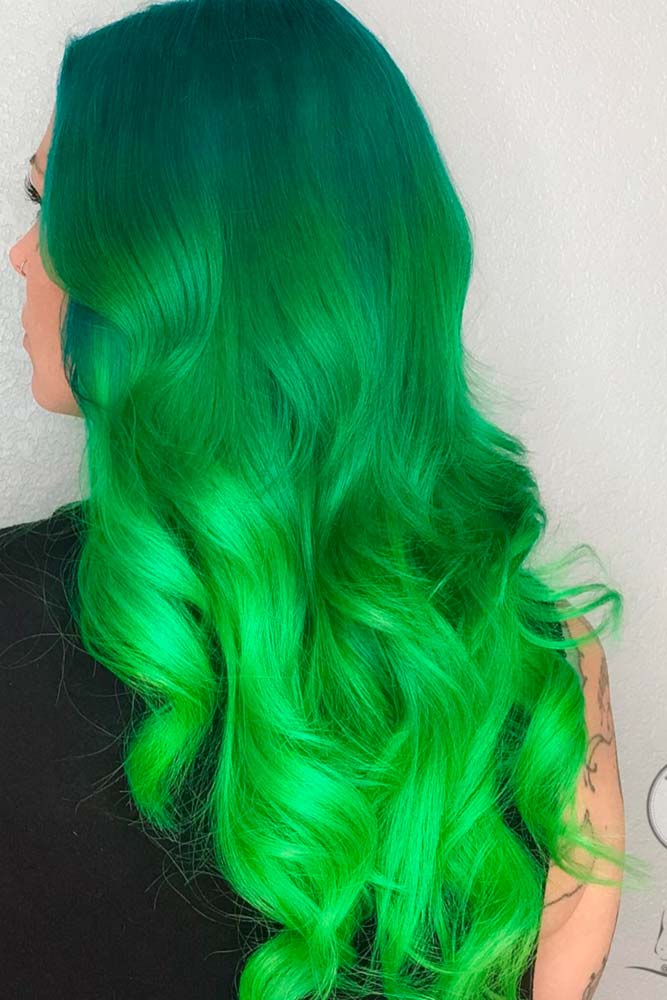 Green is such a lively color and there are so many gorgeous shades to choose from! Why not go for a multi-tonal balayage or a fun ombre with several shades of green? You can choose from lime green to jade green to teal and everything in between. Express your inner goddess with different shades of green and really make a bold statement.
Source: deathbycouture via Instagram