A long and healthy mane is something that many women dream about these days. However, aside from useful vitamins for hair, there is other information to memorize to ease your hair care routine. The notion of a hair length chart isn't new, but most women are still missing out on it. While for some, it may seem relatively insignificant to be able to differentiate between the lengths, once you figure out the trick, you'll find it twice as easy to manage the locks. Besides, getting a perfect haircut is a side effect of being familiar with the hair length chart female version.
What Is the Hair Length Chart?
The modern hair length chart women use with one goal – to find the cut that will suit them seamlessly. Can you think of that one time when you enter the salon, and you have no idea of how to explain to the hairdresser as to which length you would prefer. Saying – short but not very short is as confusing for the artist as it is to you. However, when you know the name under which the length goes precisely, the process becomes a lot easier and much more pleasant since chances to go over the edge short are decreased almost to the bare minimum.
Does the Hair Type Affect the Length?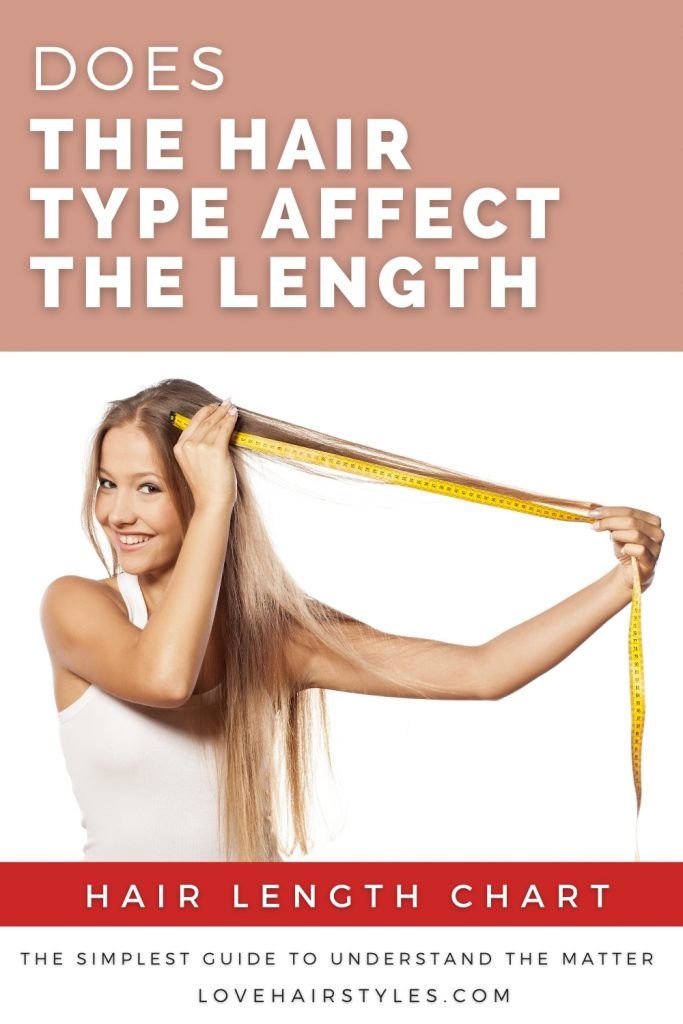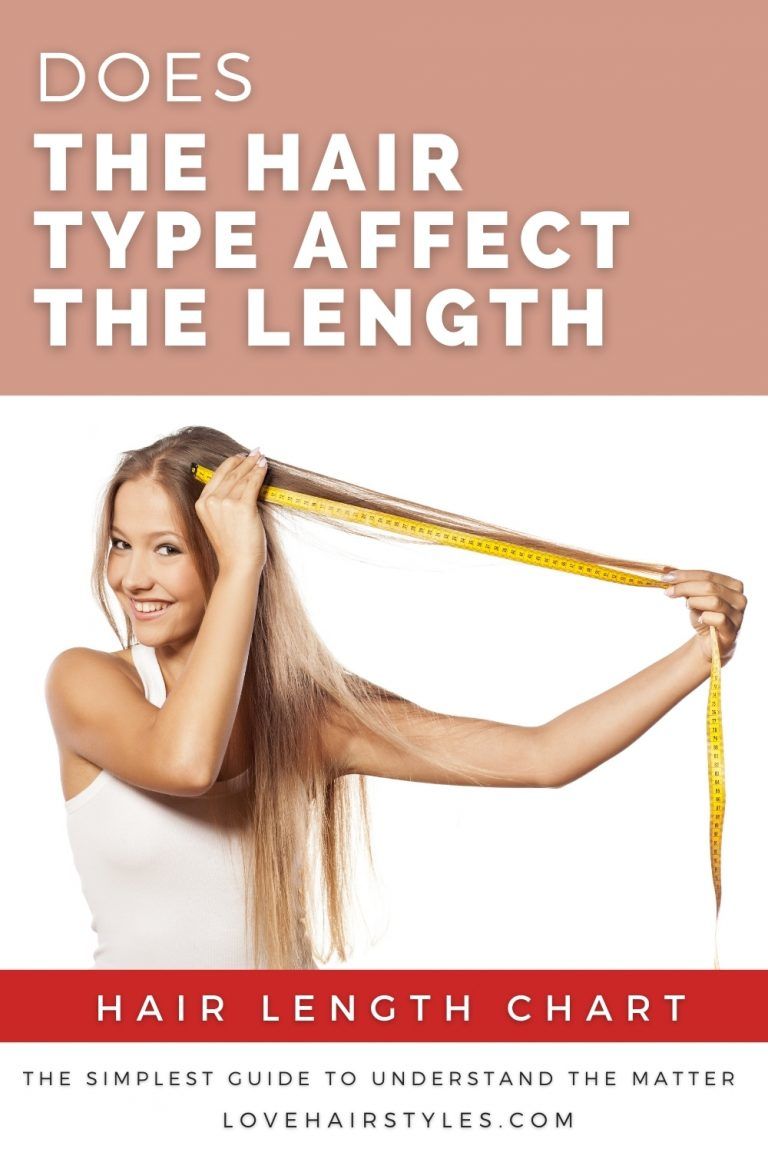 Credit photo: Shutterstock.com
Whether you like it or not, most people don't share the same hair type, even within the family. Thus, the question if a curly hair length chart differs from a straight hair length chart is utterly obvious and natural. The wavier or curlier are the tresses, the shorter they will appear on the chart. Straight visually seems to be the longest, but the math behind it doesn't support the assumption. It may take a curly lady a lot longer to grow out a waist-length mane, but once the point is reached, it should be understood that it's more than a knee-length equivalent of straight locks.
Hair Length Chart: Short Hair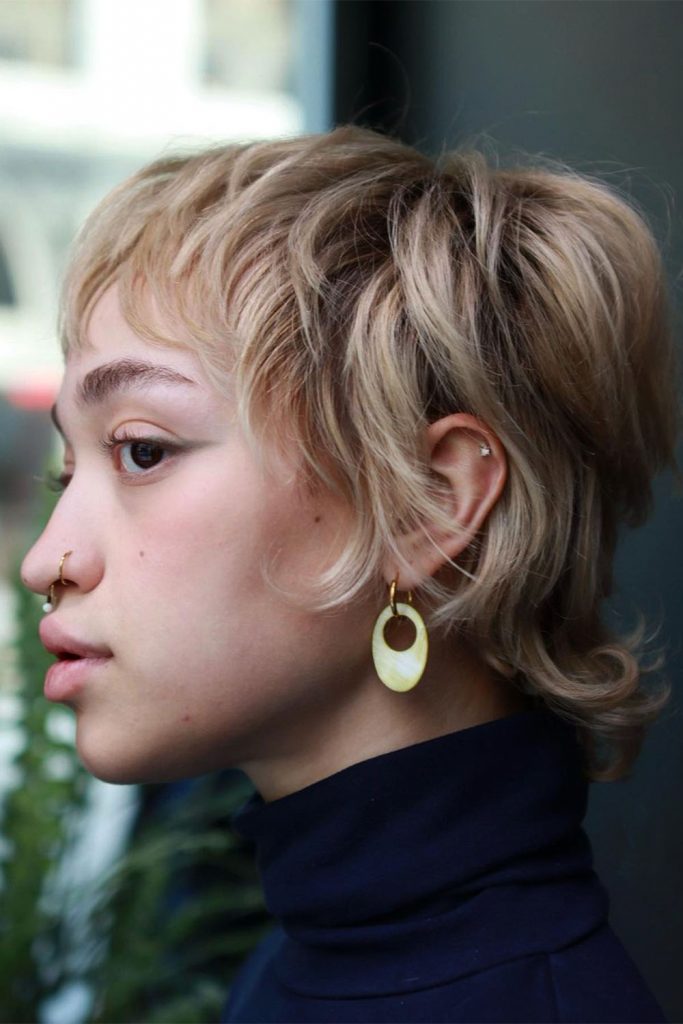 by @salsalhair
The natural hair length chart covers the hair that usually starts the closest to the scalp and goes as far as to meet the chin. So, when you decide to go short haircut, you should memorize the fact that anything below your chin is no longer considered short.
Buzz Cut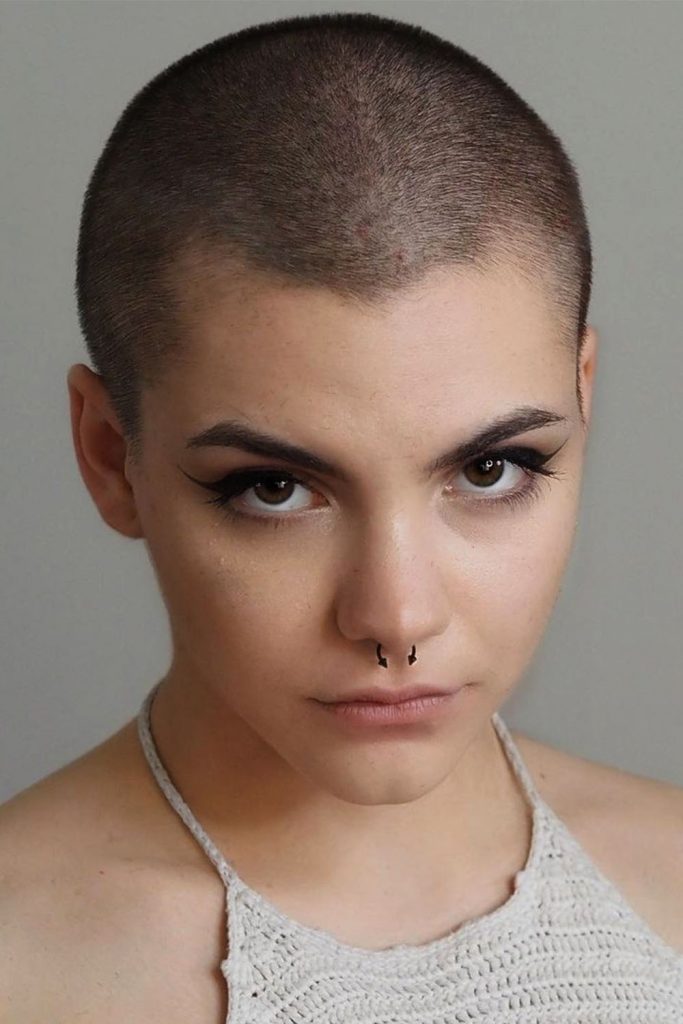 by @shorthair.losangeles
The busier is your lifestyle, the shorter hair length is usually preferred. In case you are willing to throw in a bit of edginess to the mix, a trendy buzz cut is a look to consider.
Ear Length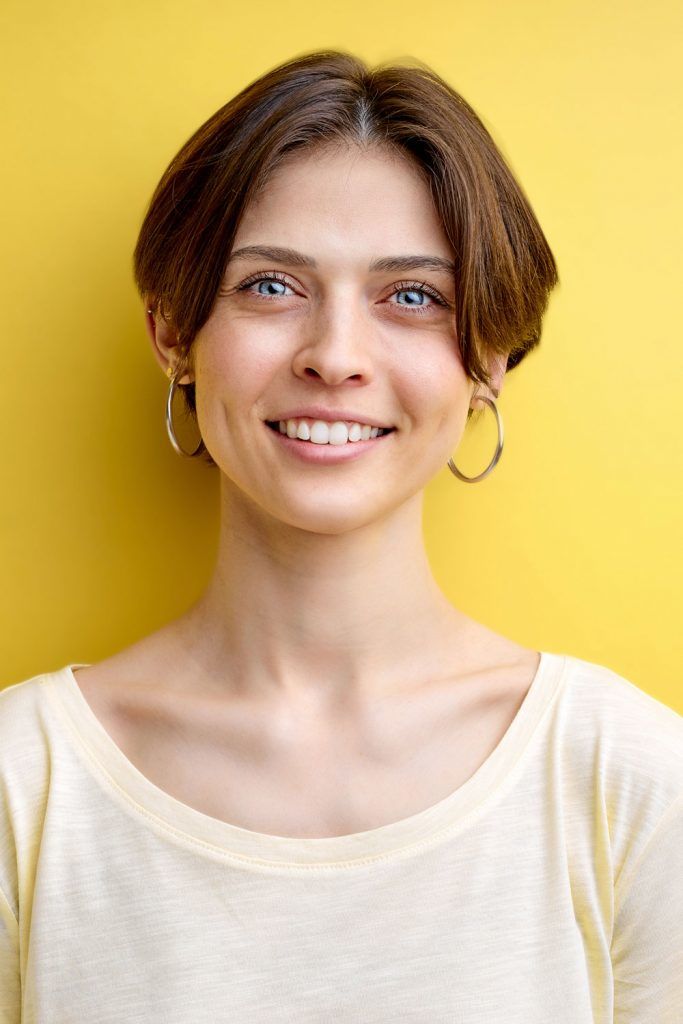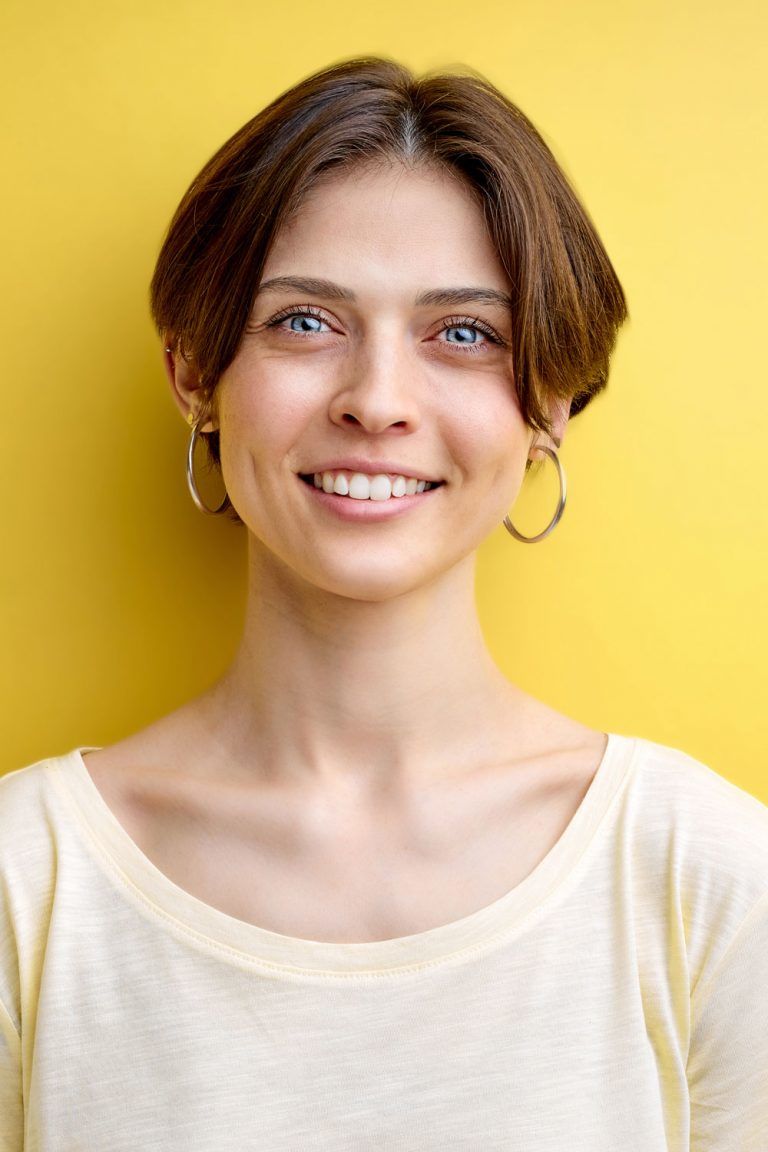 Credit photo: Shutterstock.com
When going all in with a buzz cut isn't your idea of how a fun cut should appear, then an ear-length cut is the one to opt for. All sorts of pixies and some bobs (to 6 inches of hair) suit the goal perfectly. Besides, those of you with wavy locks can benefit from the natural lift tremendously.
Chin Length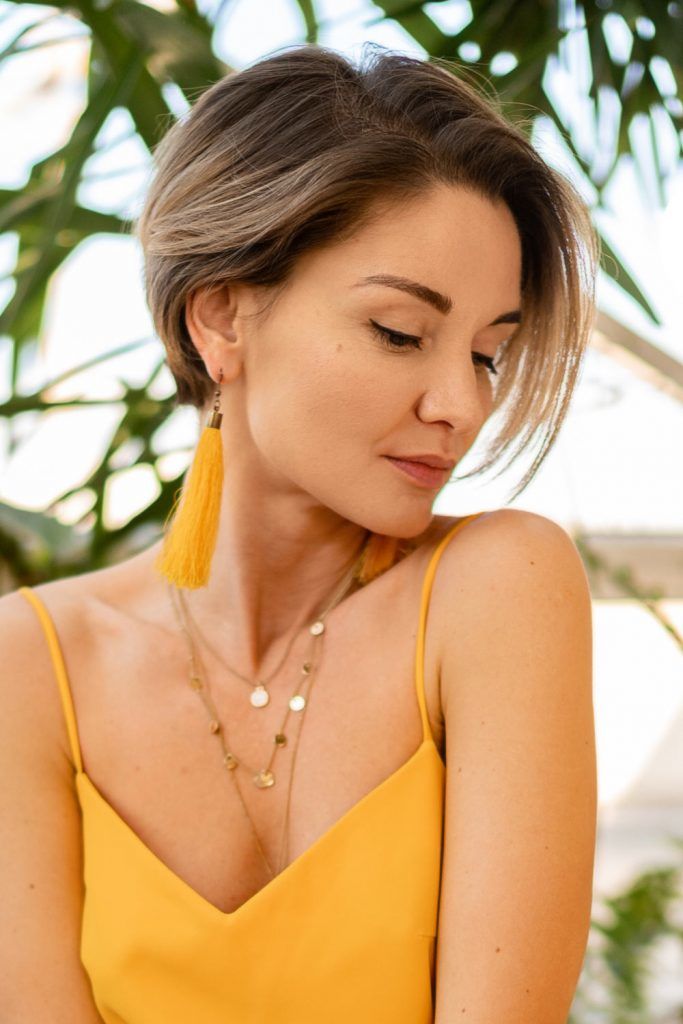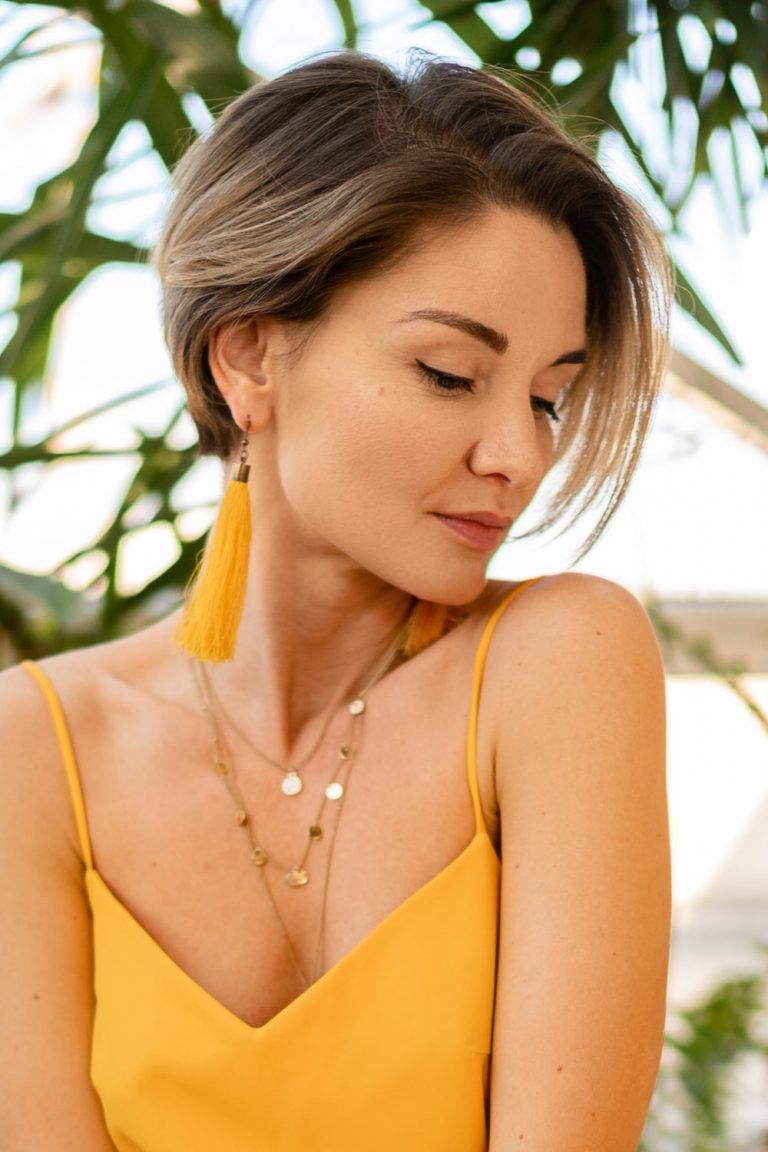 Credit photo: Shutterstock.com
Those of you who aren't that much fond of daring looks may decide to stick to the classics at all cost. If that sounds like you, a classy bob haircut of chin-length is a great idea to brood upon.
Hair Length Chart: Medium Hair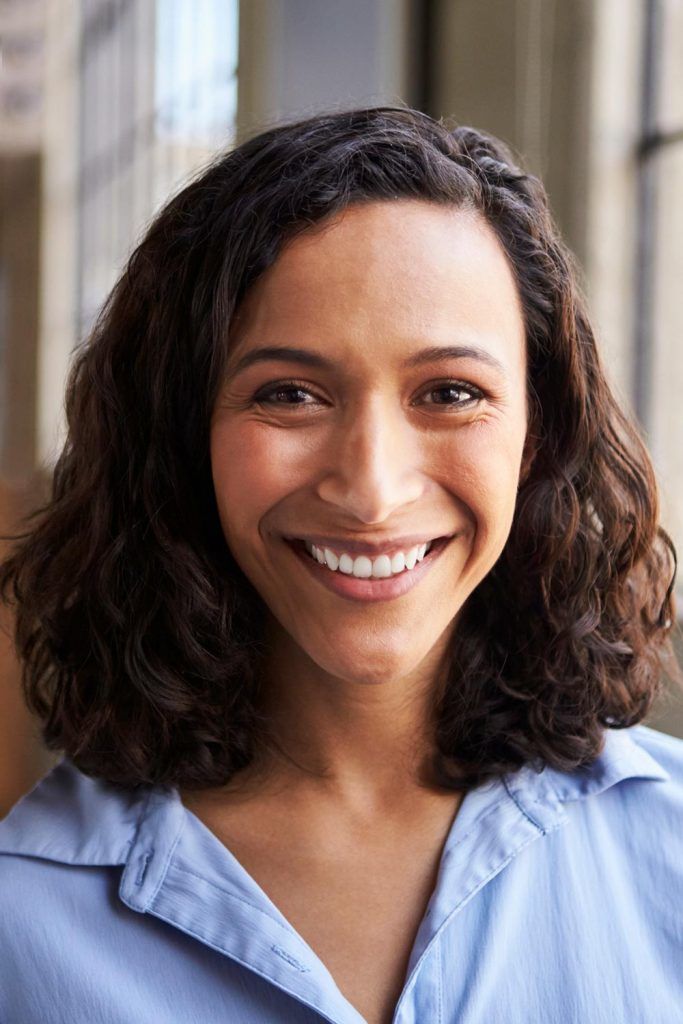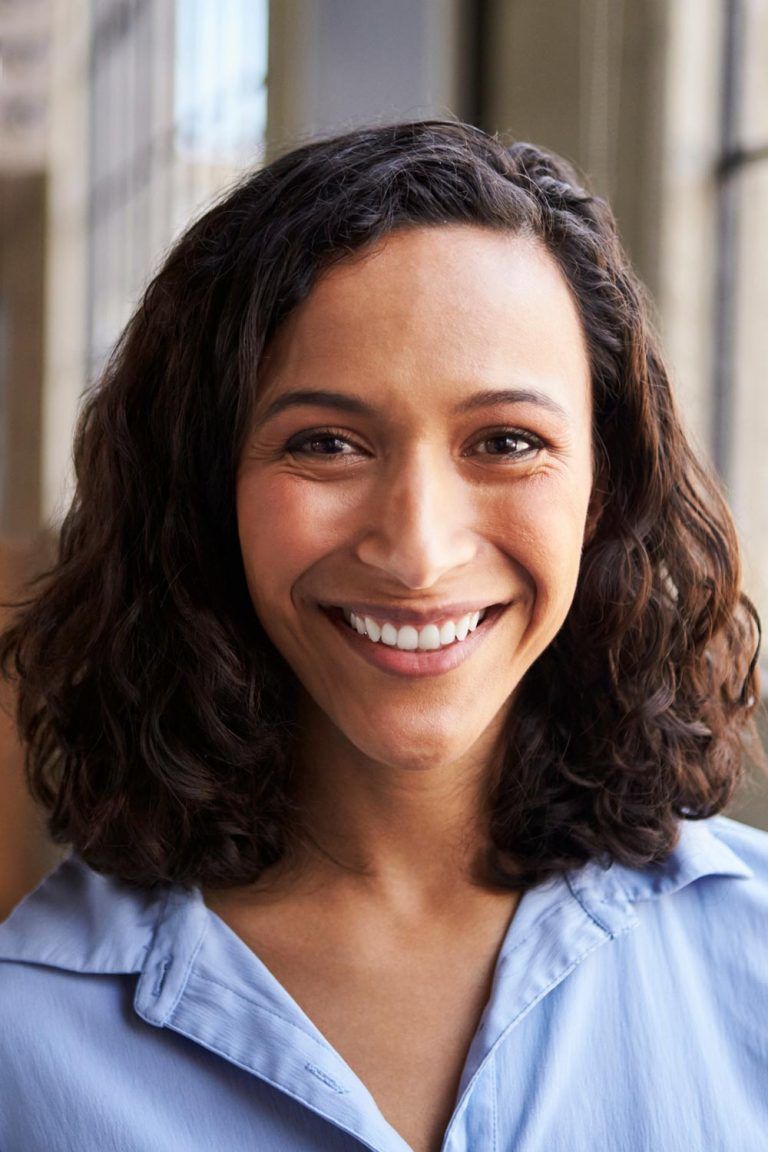 Credit photo: Shutterstock.com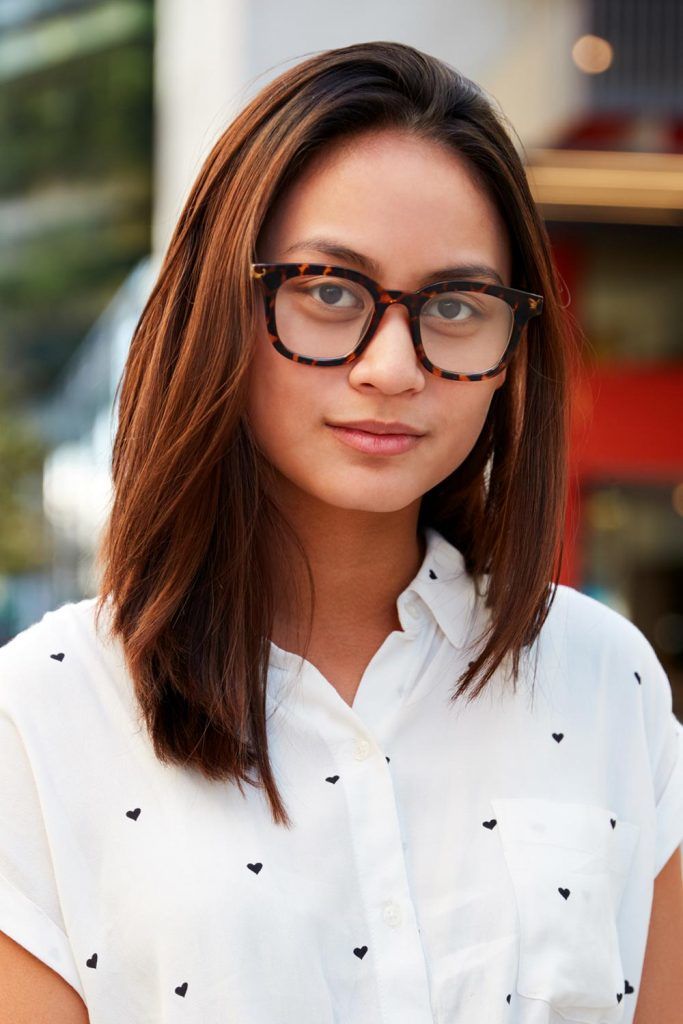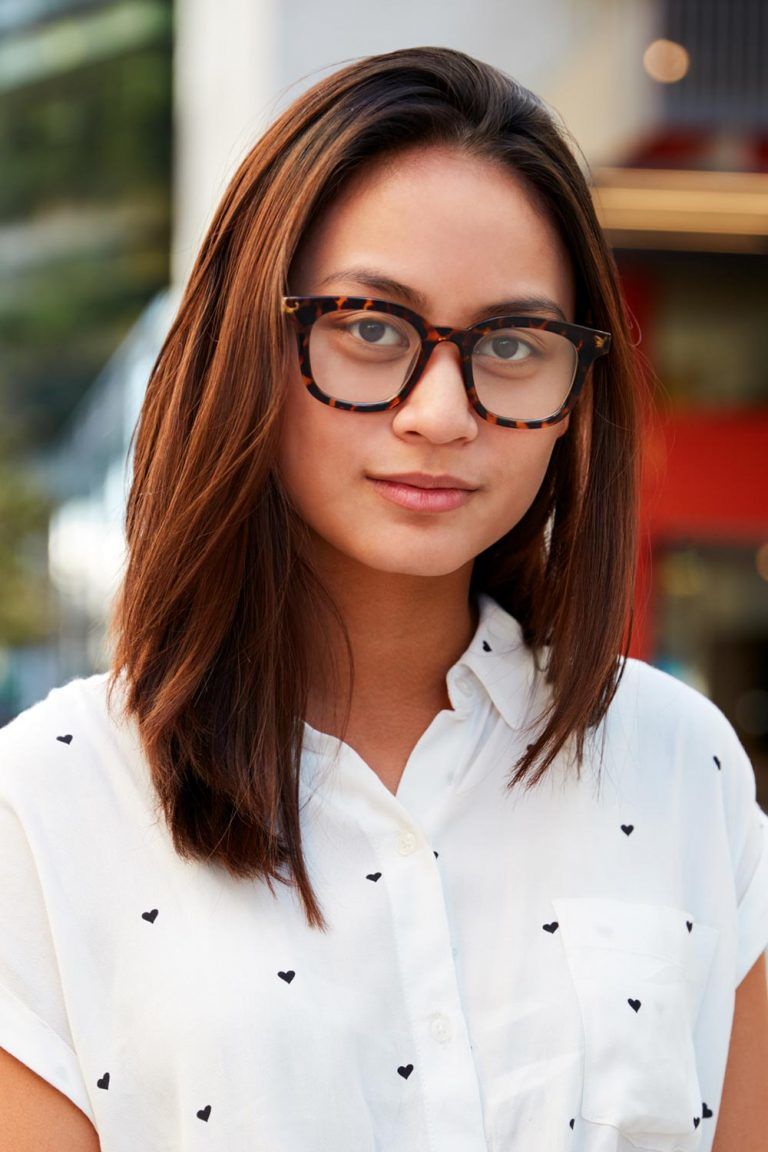 Credit photo: Shutterstock.com
When nothing described above fits into your vision of short hair, you need to differentiate between medium lengths. Anything that starts at the chin and goes as low as the top of your shoulders is defined as mid-length locks.
Neck Length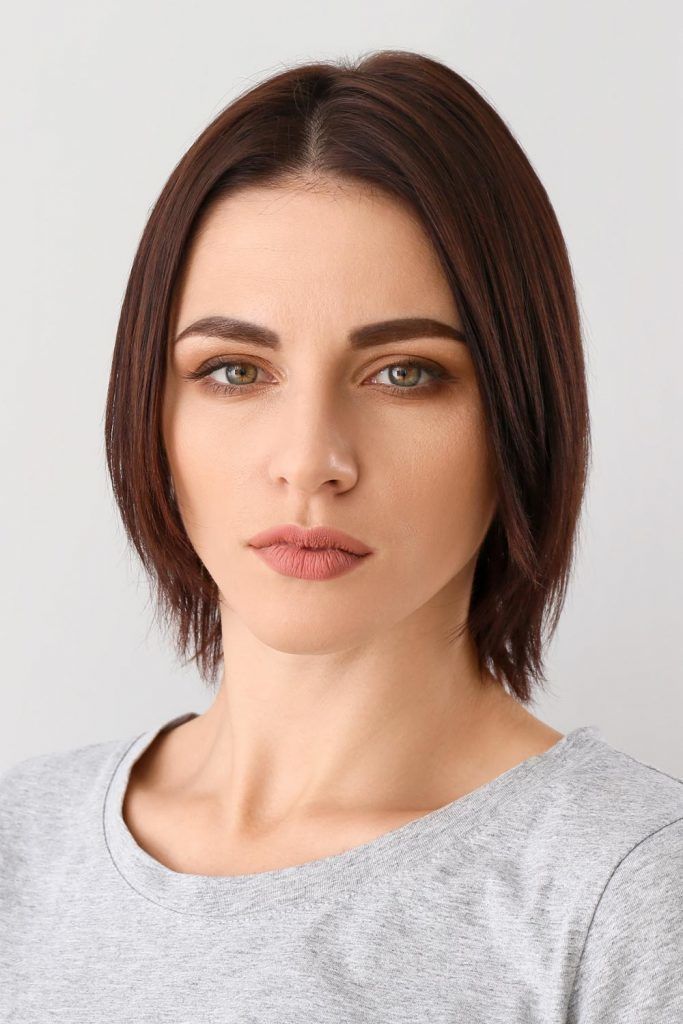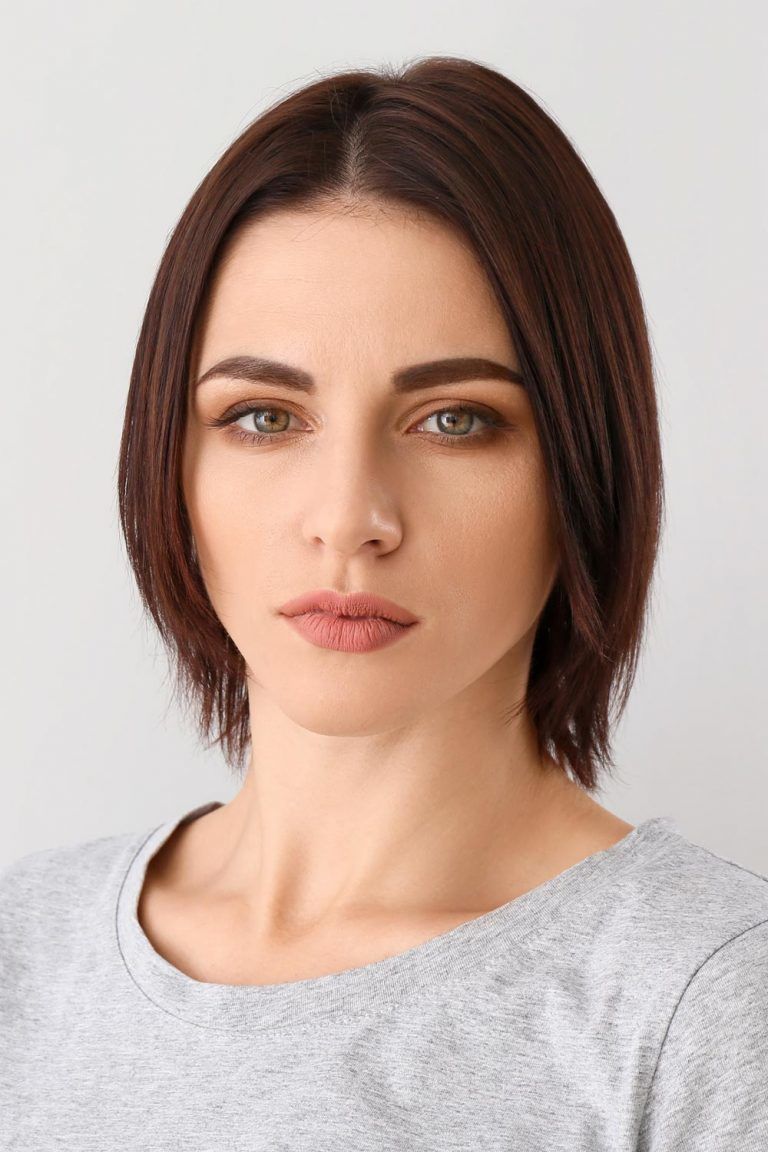 Credit photo: Shutterstock.com
Some ladies can hardly think of a trendy cut that will enhance the features best, and they aren't to put their faith into the hairdresser's choice either. If you belong to the category, then neck-length hair is what you need. The type is so universal that it suits all.
Shoulder Length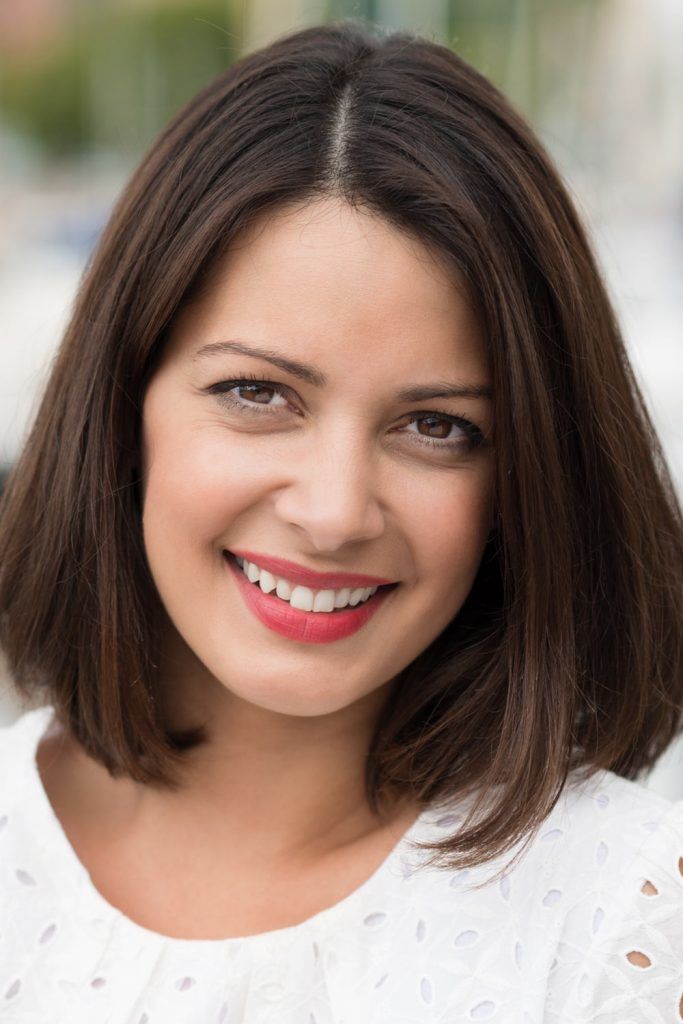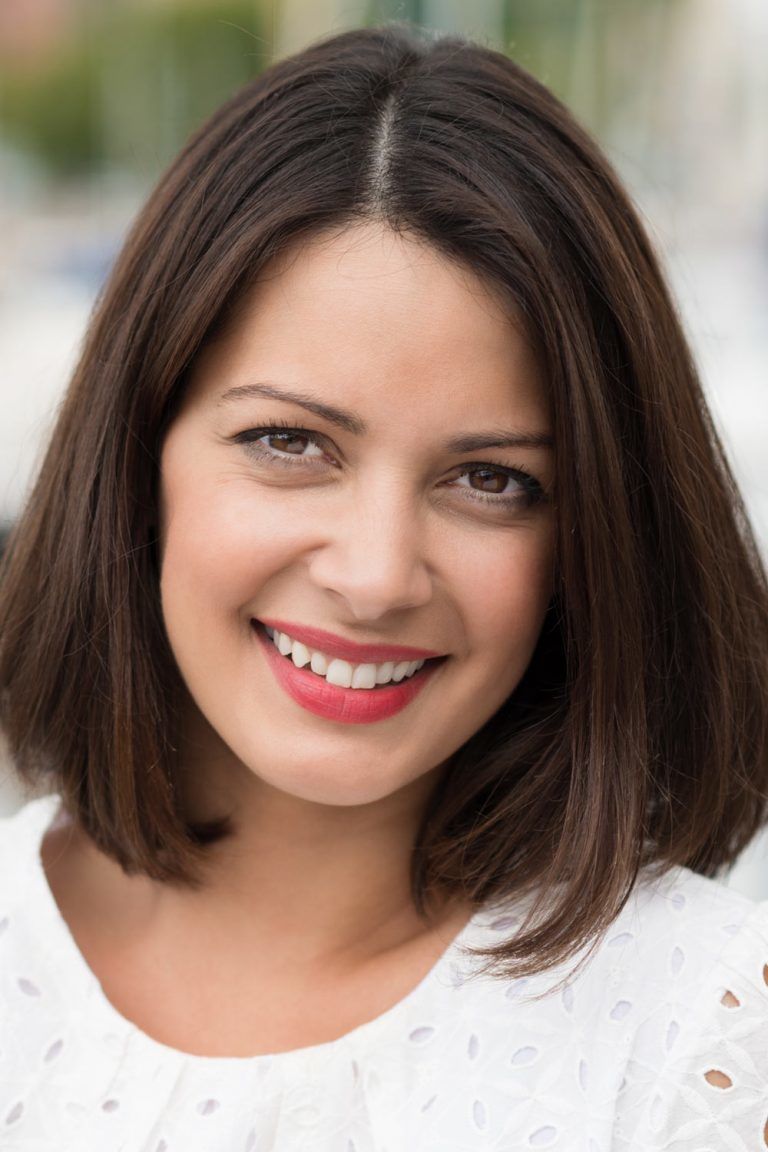 Credit photo: Shutterstock.com
One of the most popular hair chart length options is definitely the shoulder length (12 inch). The main reason why so many women prefer the type is that it borrows the best features from the medium and long mane. Thus, any look you opt for will turn out to be trendy and chic.
Collarbone Length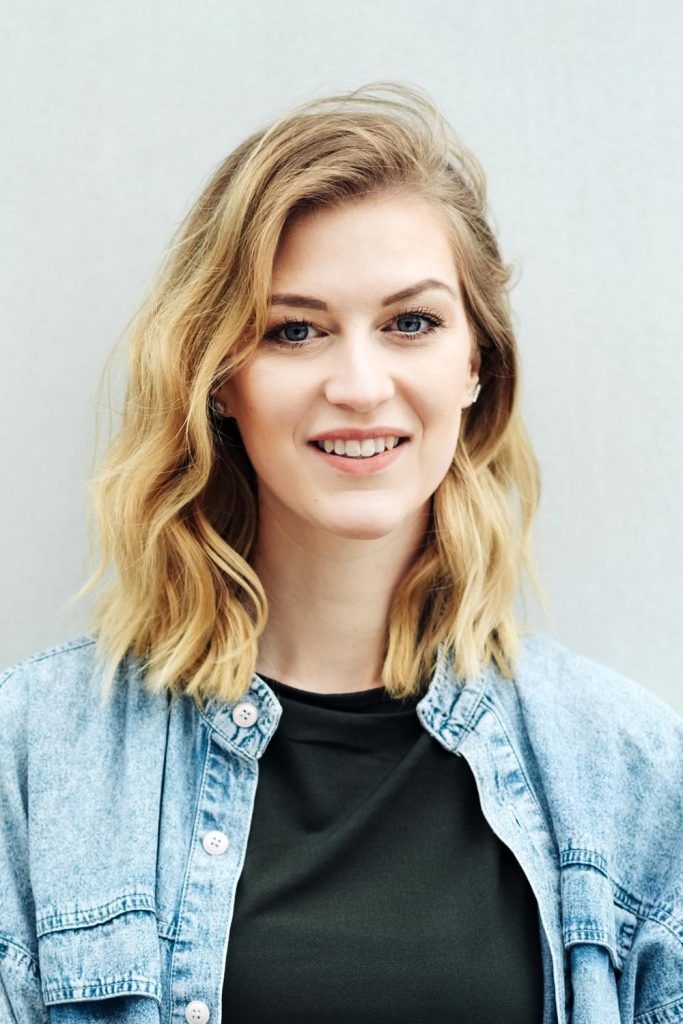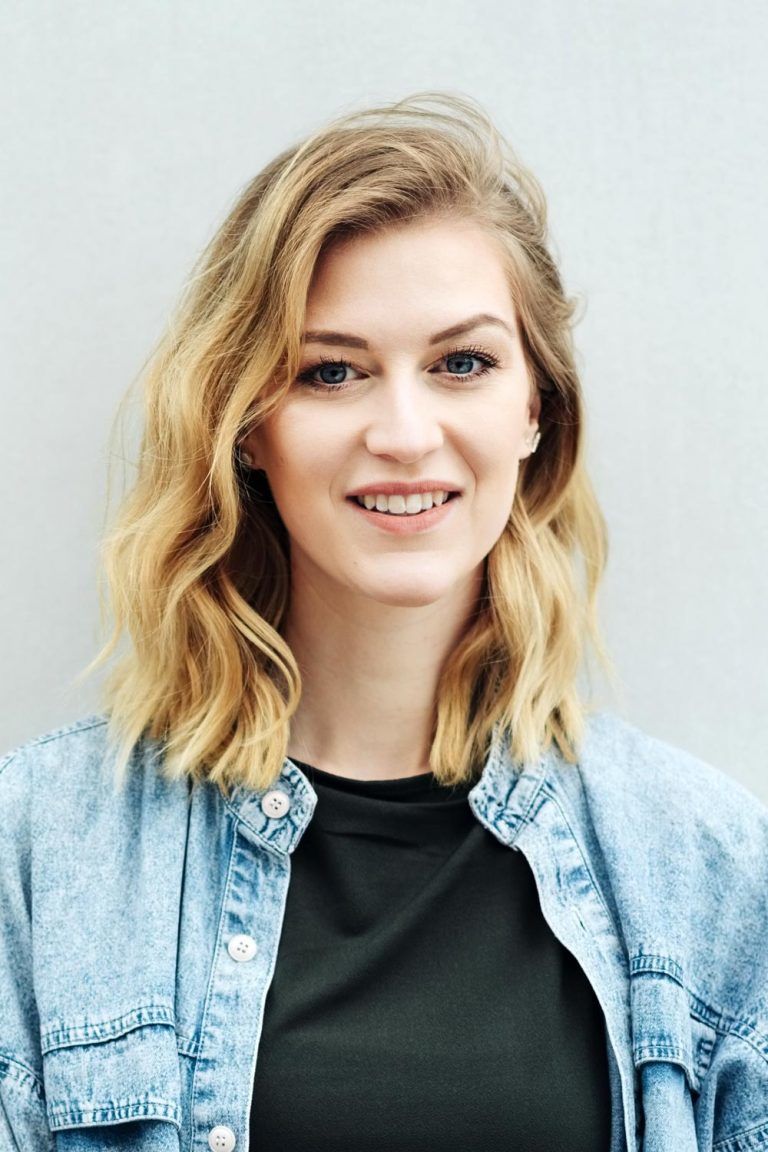 Credit photo: Shutterstock.com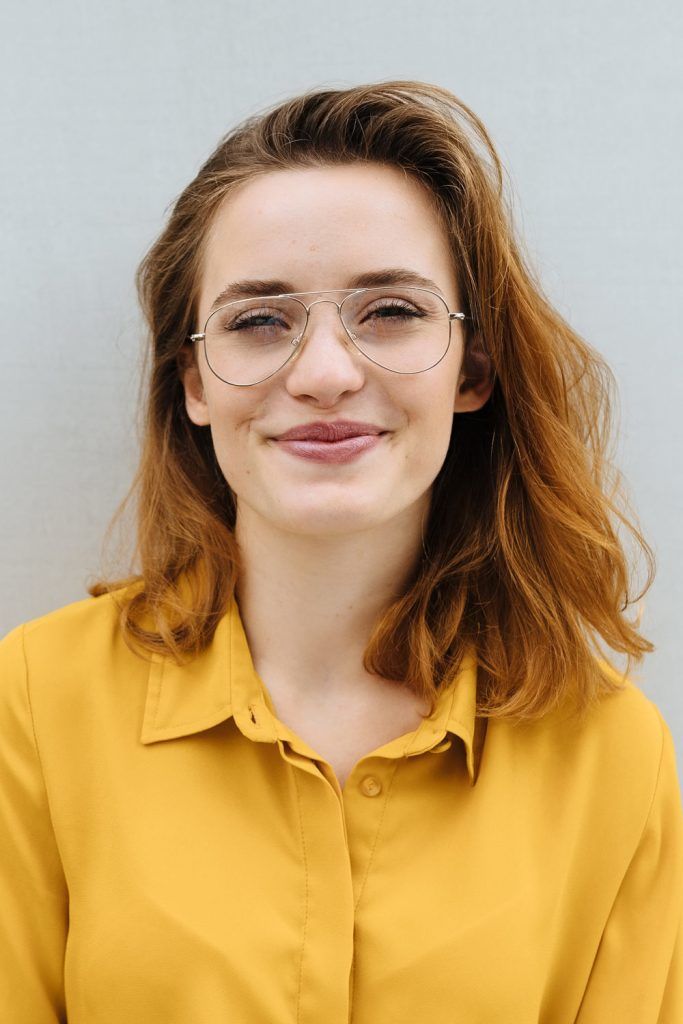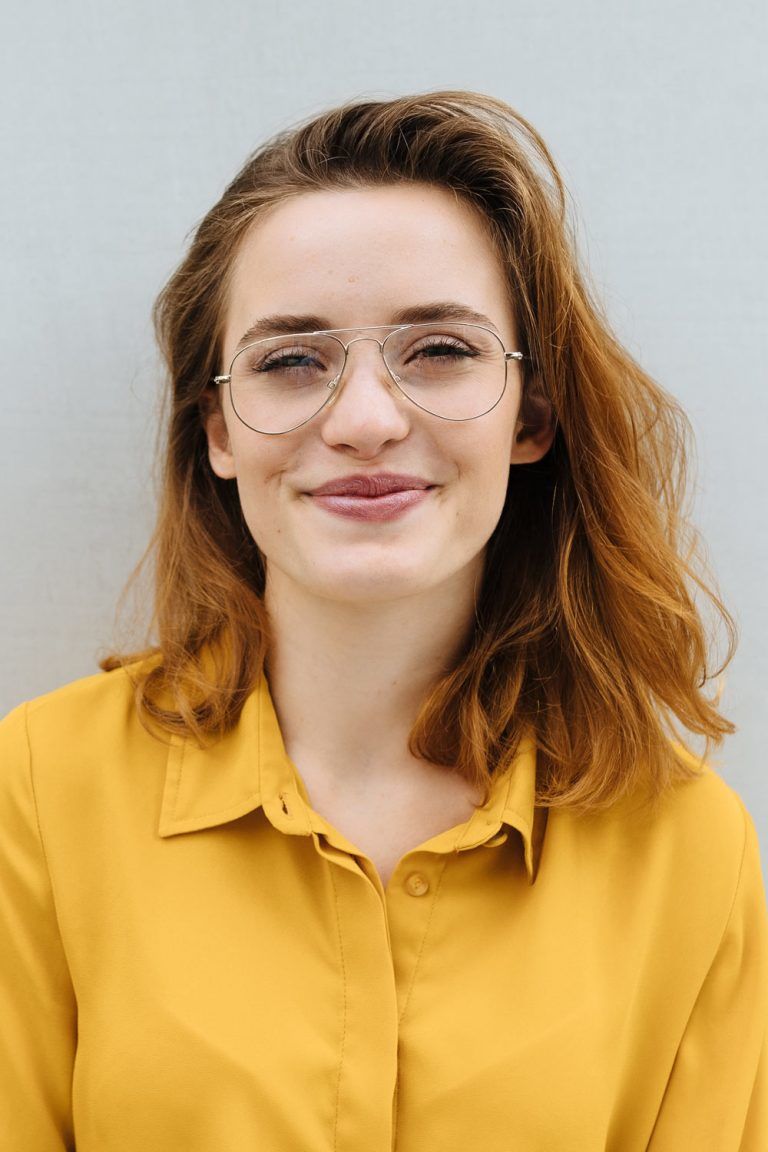 Credit photo: Shutterstock.com
The beauty of collarbone hair lies in the fact that you can play around with it freely. There is a variety of styles and 'dos that the length finally allows you to replicate. Such locks are suitable for most textures and types too. A little layering will help you enhance both fine and thick strands with ease.
Armpit Length or Medium-Long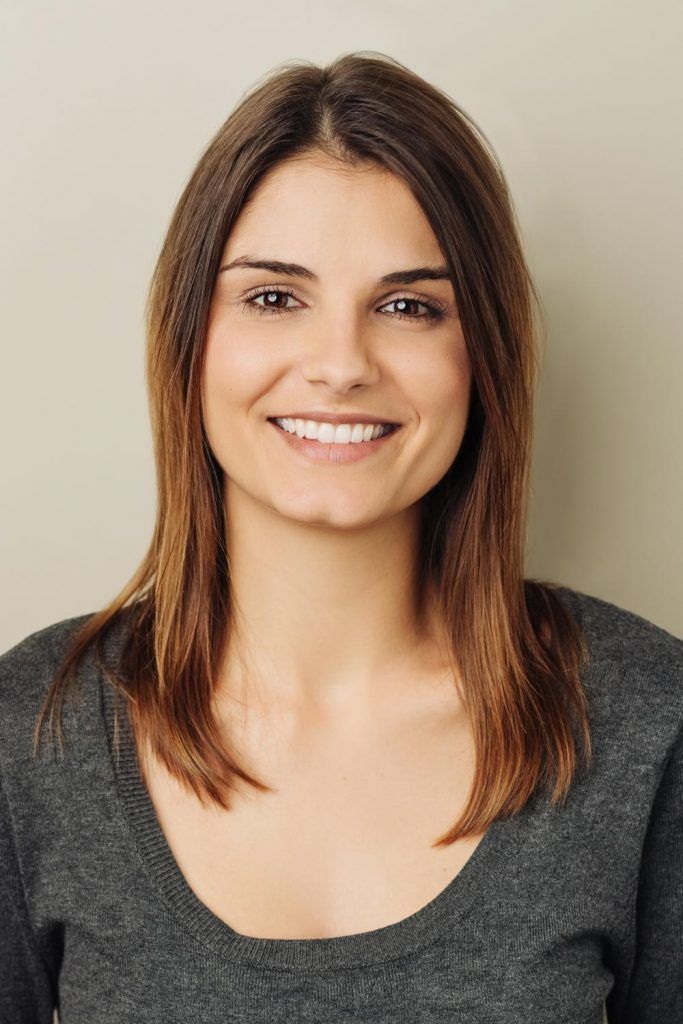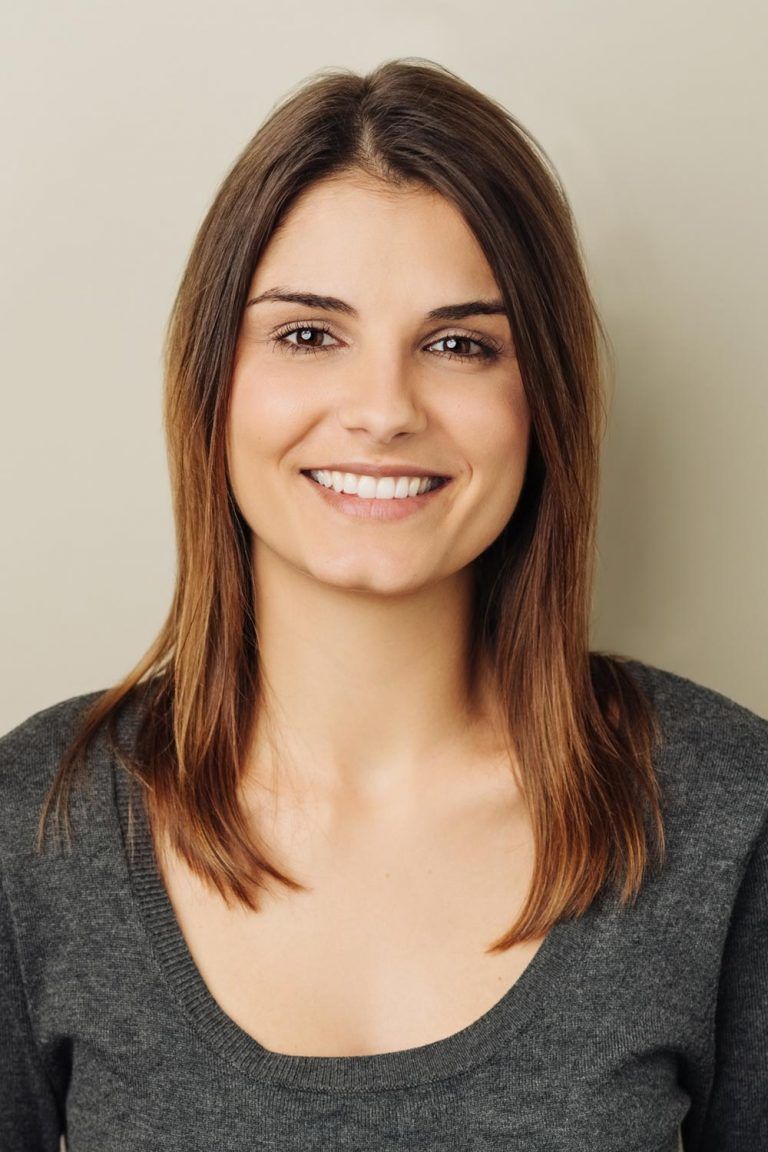 Credit photo: Shutterstock.com
One of the main reasons so many women dream about armpit-long tresses is that you can finally embrace the waves to the fullest. Too short of a curl may seem a little awkward at times, the medium-long hair eliminates the downside almost completely.
Hair Length Chart: Long Hair
At what length is hair considered long? That is surely the question that bothers most of you. Surely, many ladies wish to declare their locks to be long, but the reality is trickier than you could expect it to be. The thing is that only after your tresses pass the collarbone or armpit level you can define them as long hair.
Bra Strap Length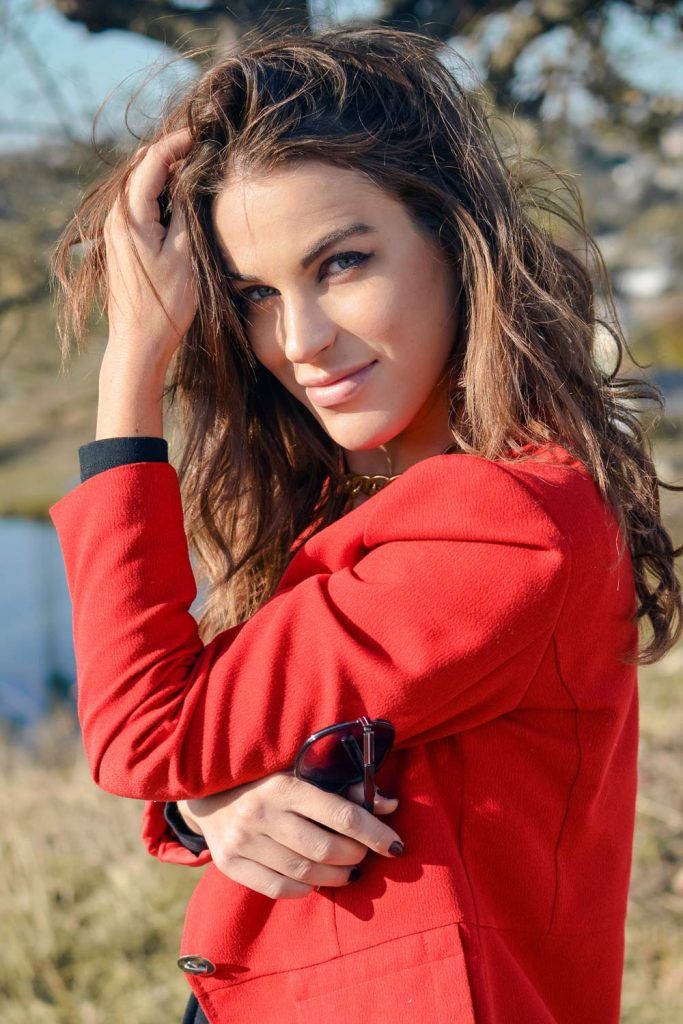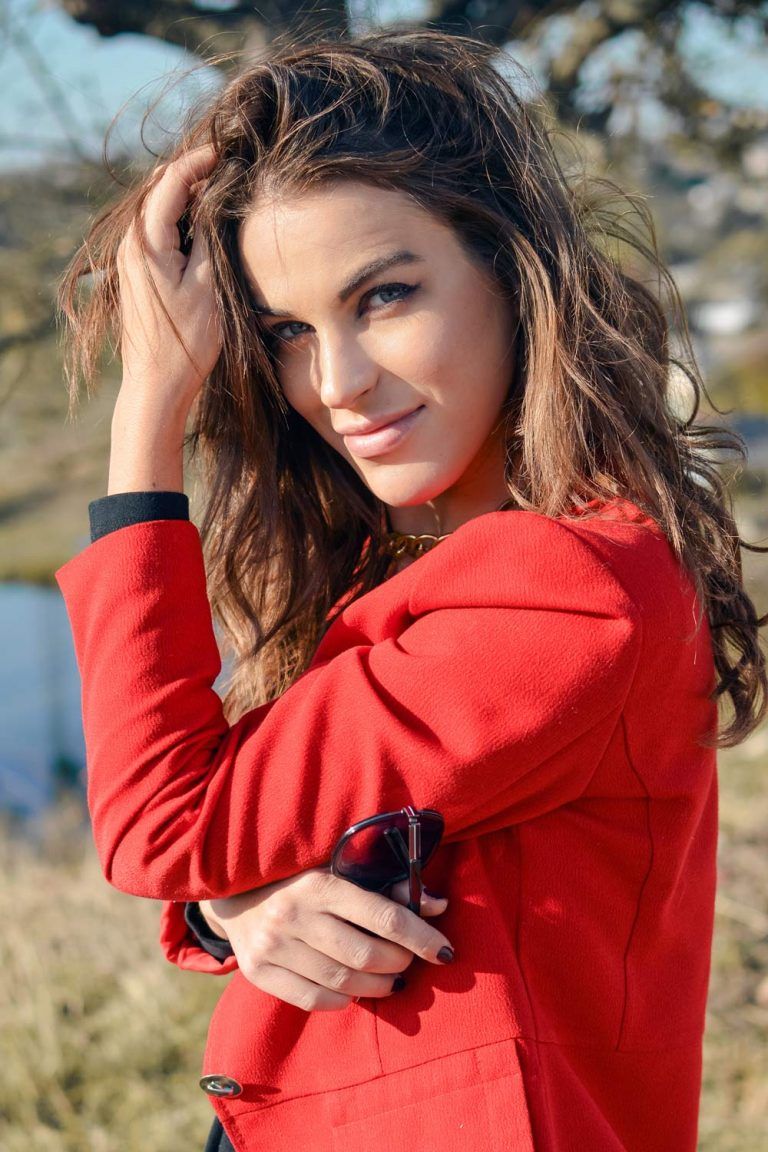 Credit photo: Shutterstock.com
All the mentioned above lengths ensured that you pay little to no effort into styling or care. However, when your tresses meet the hook strap of the bra, things change dramatically. As fancy as the mane looks, so challenging and time-consuming, it is to look after it. On the bright side – such strands (about 16 inches hair) look utterly gorgeous and enable you to pull off the trickiest of 'dos.
Mid-Back Hair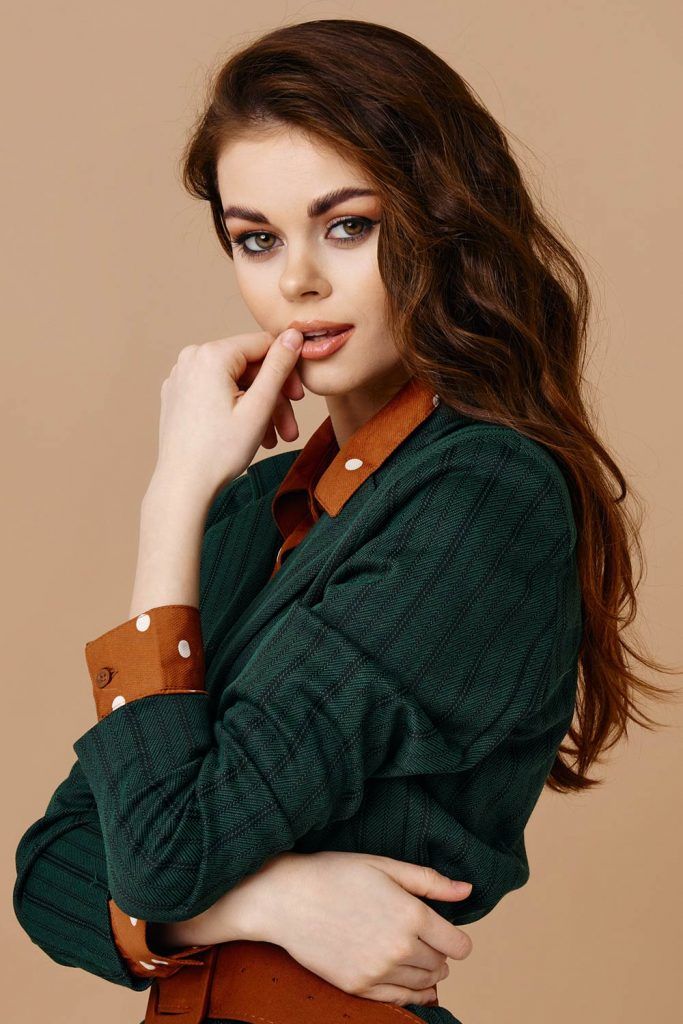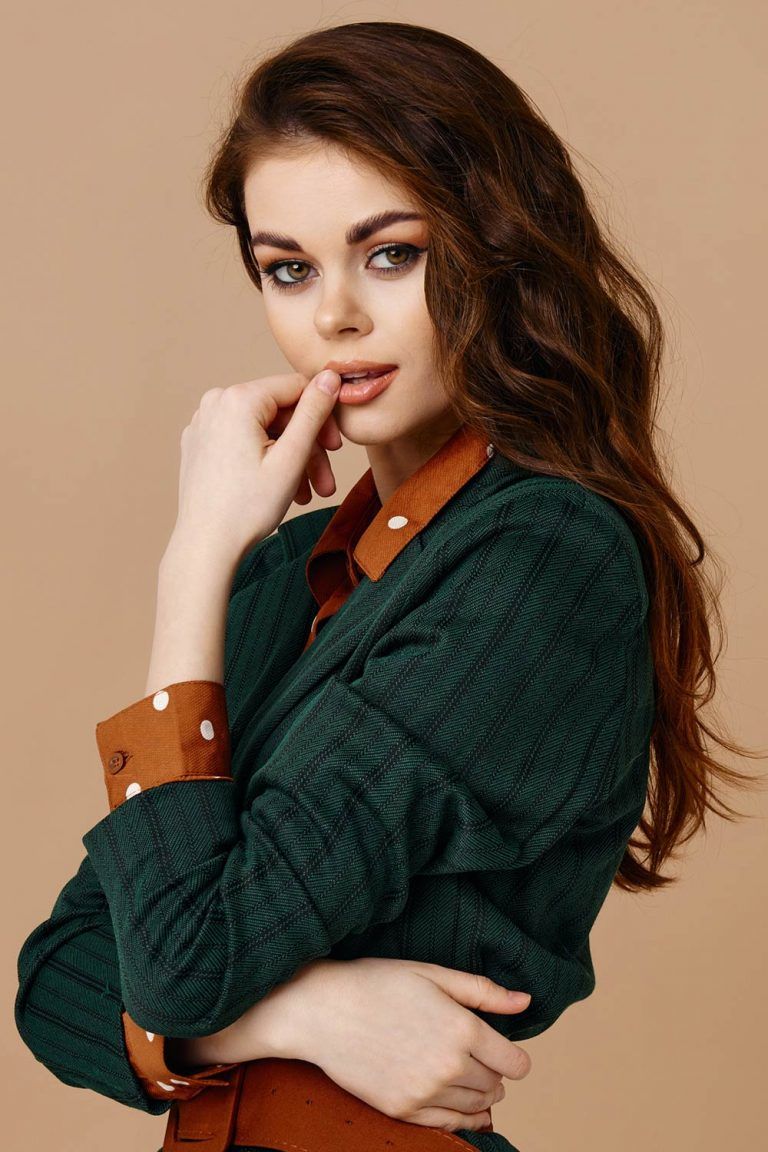 Credit photo: Shutterstock.com
Can you imagine yourself swinging the hair around as they do in modern shampoo commercials? Well, if you think that you can replicate the movement, that means that your hair has reached the mid-back length or 18 inch hair. Ladies with thick and coarse strands will look stunning sporting the length. Besides, now you can explore the universe of braided hairstyles and have everyone turn their heads as you pass by.
Waist Length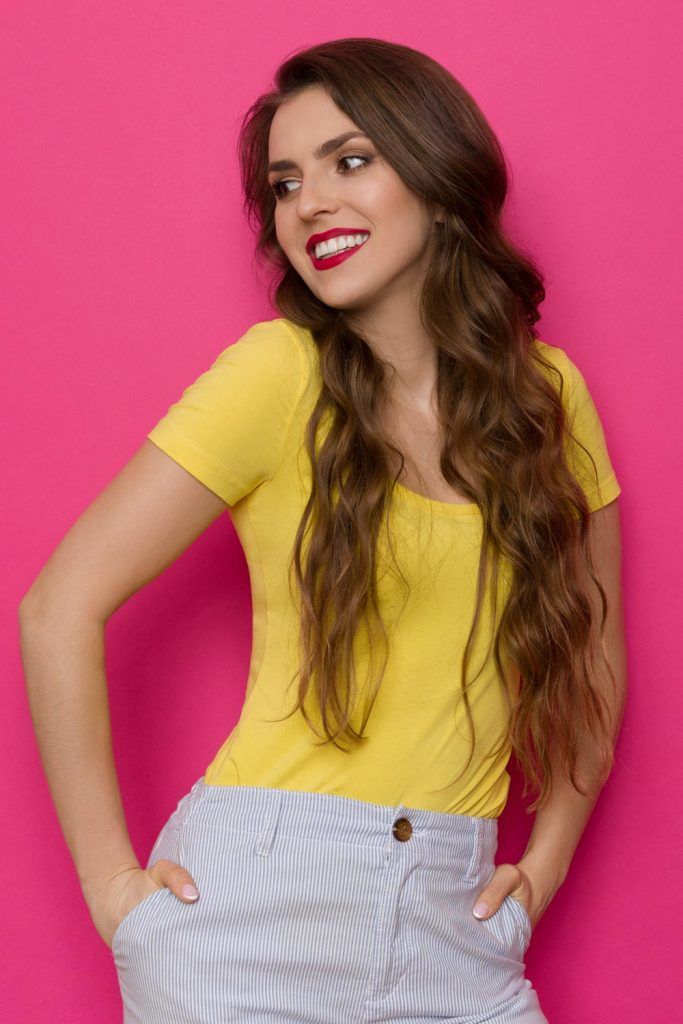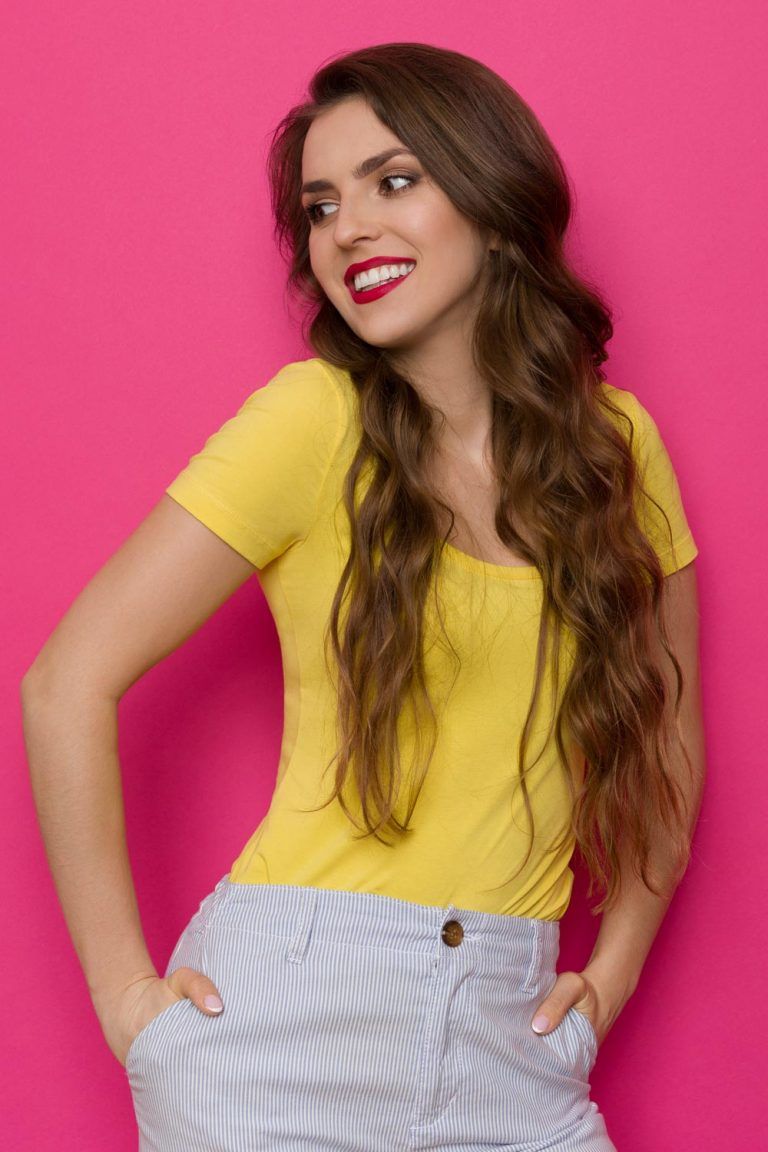 Credit photo: Shutterstock.com
It takes time, patience, courage and care to grow out waist-length hair. The number of simple 'dos for such long tresses is limited to buns, ponies and braids. There are countless fancy hairstyles to consider, but maintaining them on a daily basis isn't a task you would be willing to put up with.
Even Longer Hair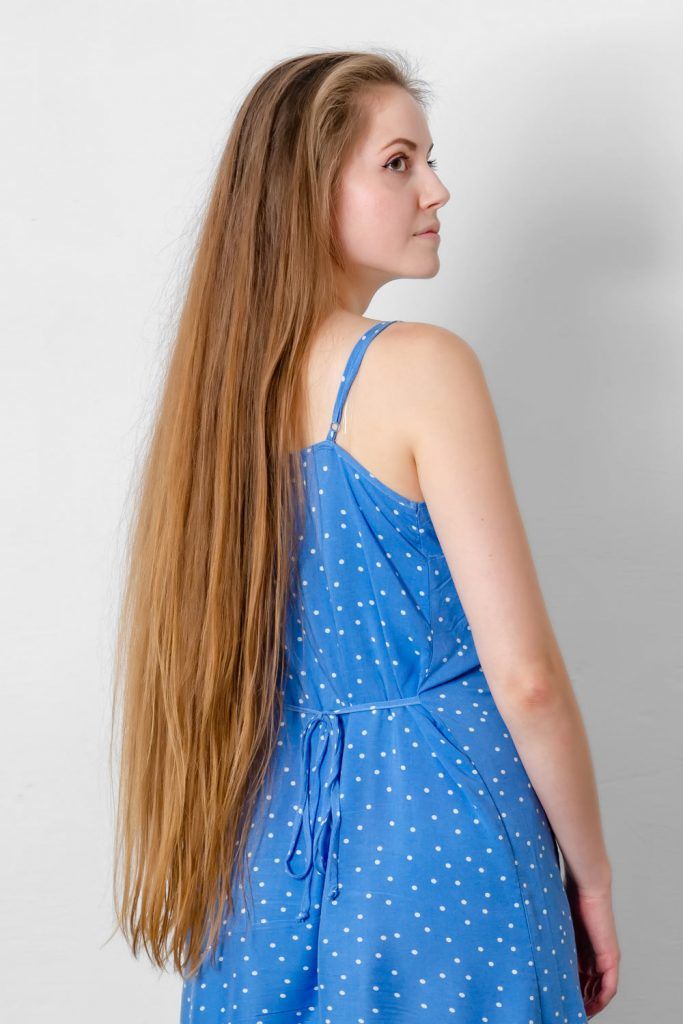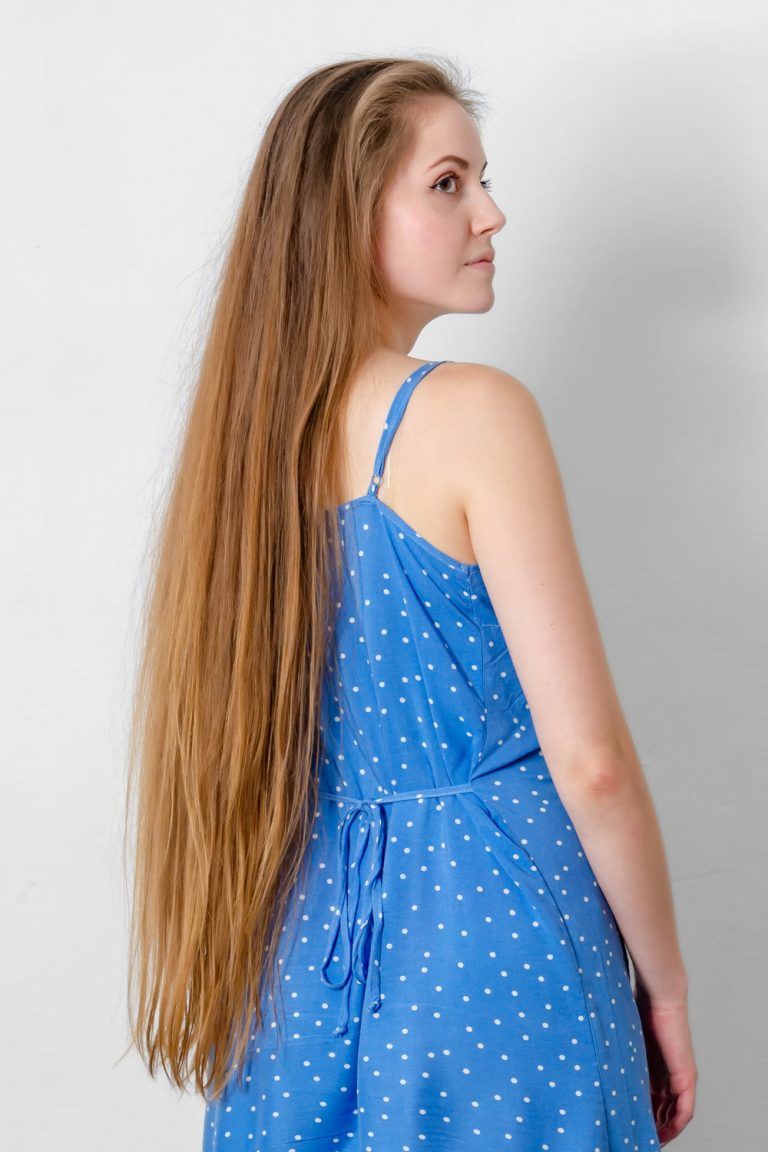 Credit photo: Shutterstock.com
Growing the strands below the waist level isn't a journey everyone is willing to take on. But, surely, the flowing curtain of hair that reaches the ankles is gorgeous and breath-taking to look at. Yet, the care routines may take the most of your free time, which is a downside that busy ladies won't be happy to face.
Factors To Consider Before Finalizing A Hair Length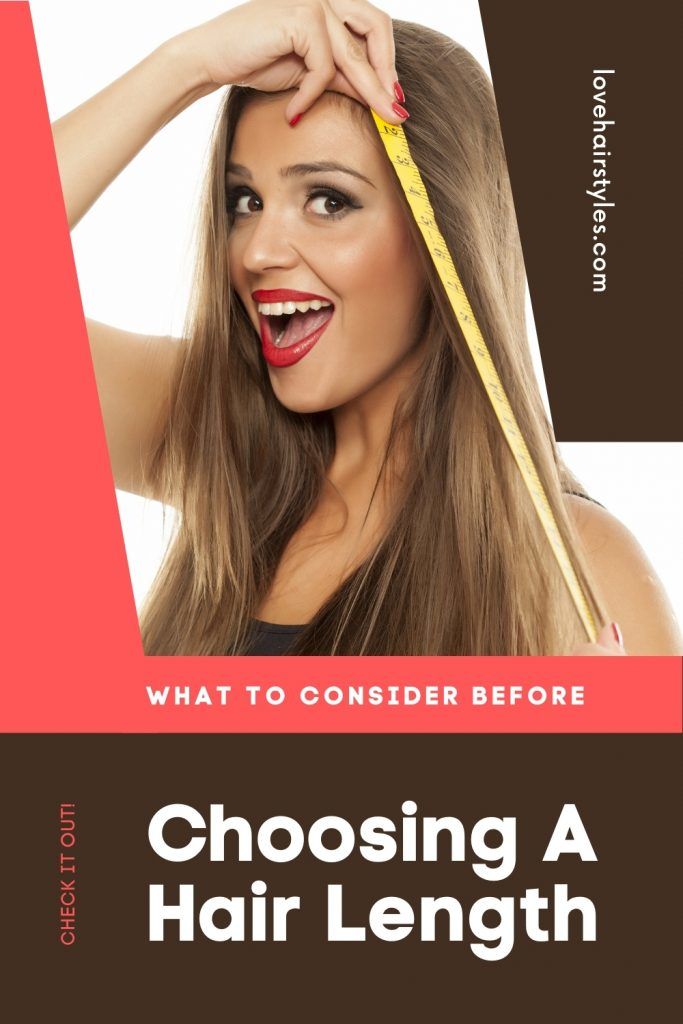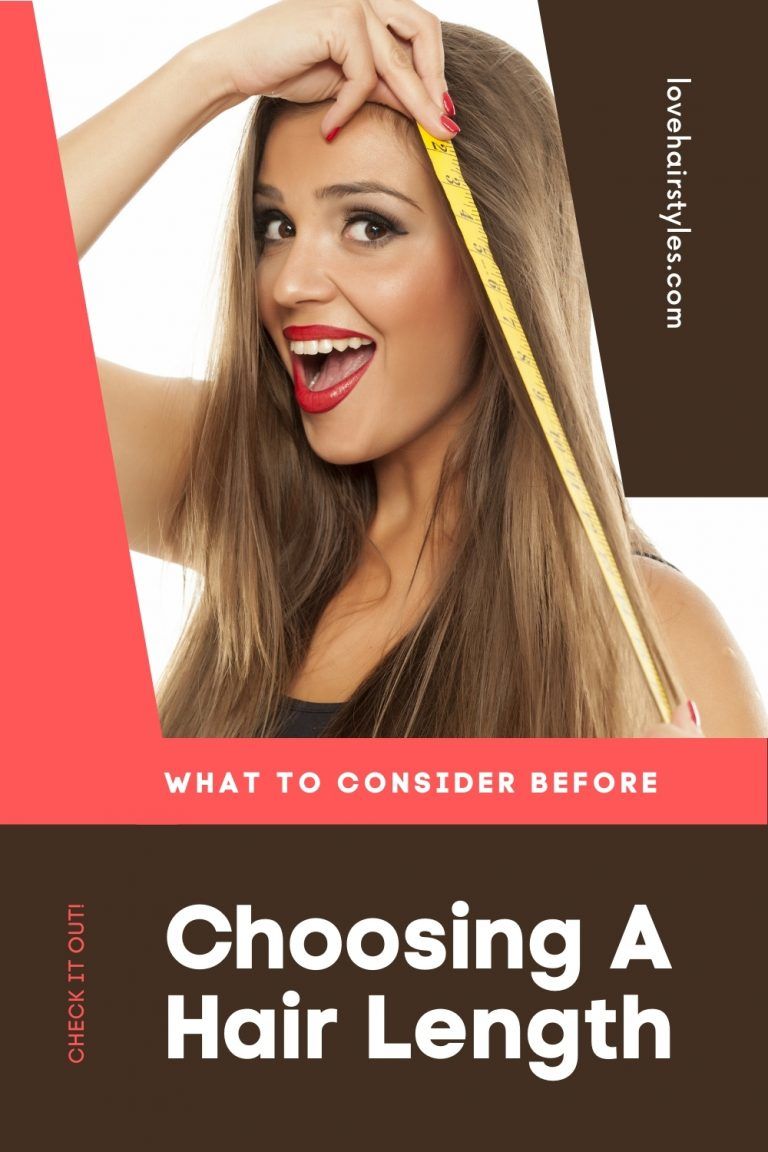 Credit photo: Shutterstock.com
Now, when you are aware of how various lengths look and describe them at the hairdresser's, you may be willing to determine the option that suits your case perfectly. There are three main factors to consider:
Hair type – your hair type can affect how long your cut will appear. Keep in mind that straight locks will look the actual length despite the cut you opt for. However, the curlier your tresses are, the shorter they will appear.
Face shape – some haircuts go well with particular face shapes, while others may look utterly out of place. Thus, the primary step to take before rushing for a new cut is to determine the shape of your face.
Hair goals – if you are planning to grow waist-length hair at one time or another, going from bra length all the way up to ear length wouldn't the wisest decision. Always consider the long-term goals in mind instead of giving up to rash desires.
FAQ: Women Hair Length Chart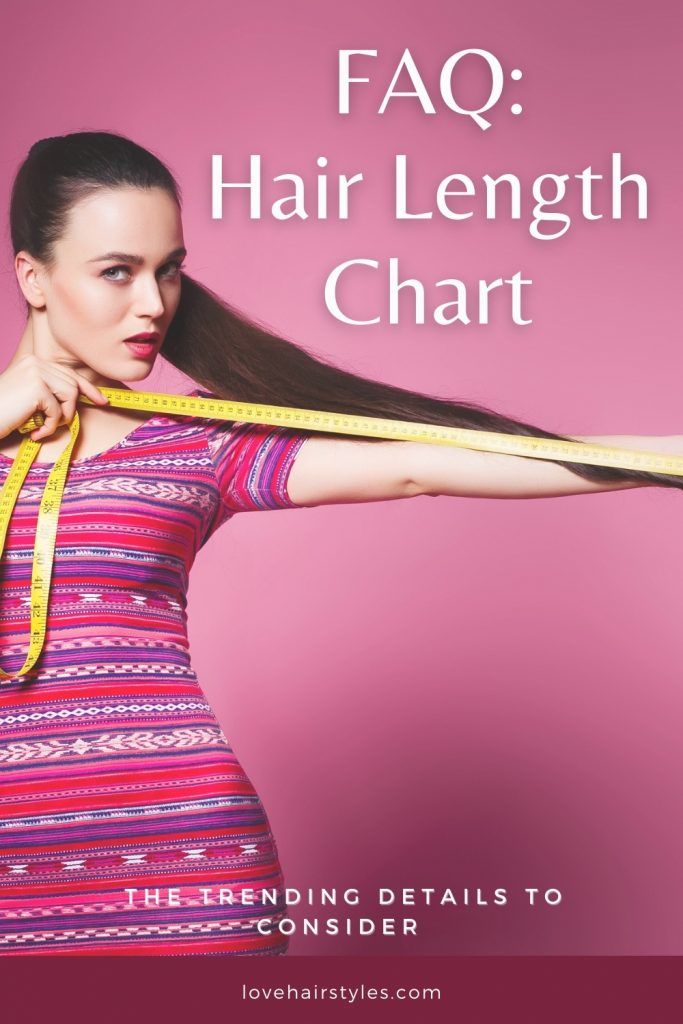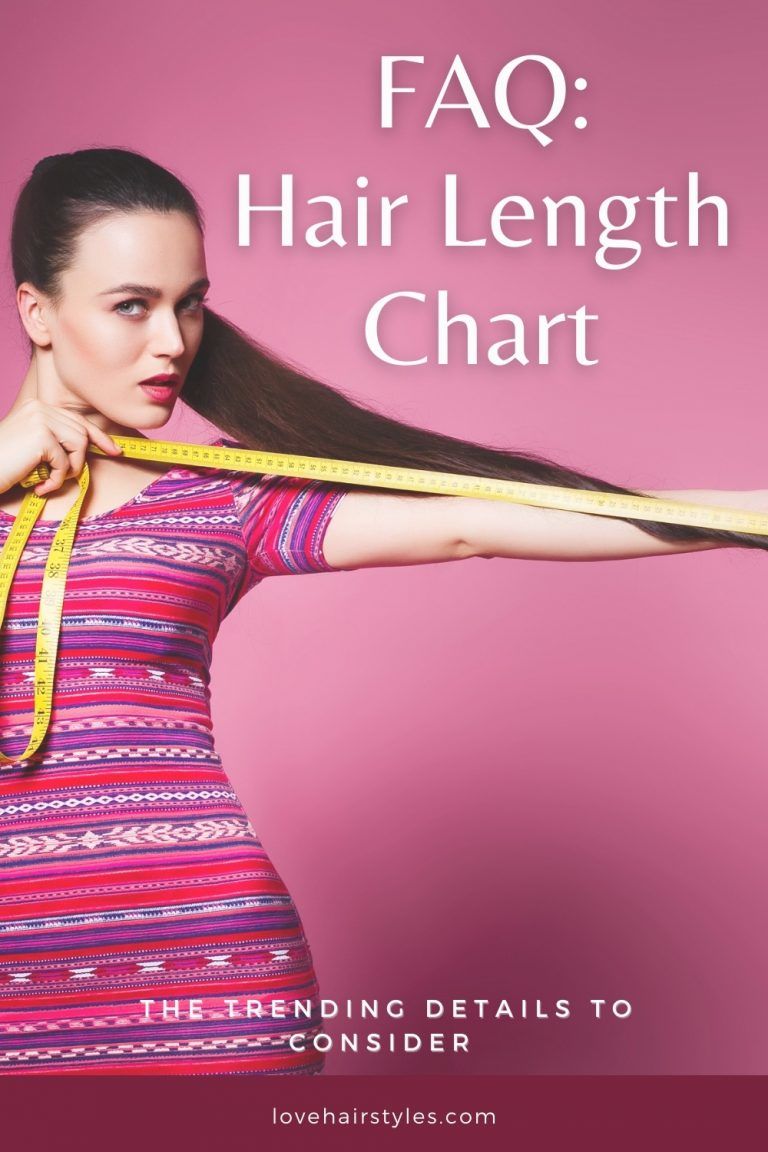 Credit photo: Shutterstock.com
What hair length is most attractive?
According to recent studies and modern research, most of them like long wavy hair when it comes to men. Long straight tresses cover the second-place correspondingly.
How do you know the length of your hair?
While most hair length chart inches are precise enough to pay attention to, there is another simple way to succeed with the task. All it takes is to grab a measuring tape and measure the hair from the forehead to the ends.
Is 12-inch hair long?
Most resources would define the 12-inch locks as a medium since the hair is shoulder-length and only brushes your shoulder blades. However, it takes an inch lower to hit the long hair ranks.
It is easy to underestimate the importance of a hair length chart. However, the better you understand the statistics, the easier it will be to end up with a perfect style at hand. Yet, despite all the measurements, you need to realize that the better care you take of the locks, the longer and healthier they will grow.
REFERENCES:
Looking for a hair length chart? Here, learn how your hair type affects your length. Source
Was this article helpful?