If we are choosing to wear our hair in its natural texture, we know the journey to healthy, defined curls is REAL. As it can often be described as dry and frizzy hair, when we color curly hair, we do not want to damage or compromise our curl pattern. Even novice curlies know that their hair requires gentle products and styling methods. Coloring curly hair is no different. So, how to color curly hair so that you do not wreak havoc on it?
*We may earn money from affiliate links on this page. Please check out our disclosure policy for more details.
To help prevent damage, focus on the health and integrity of your hair before booking a color service. Make a plan (with the help of a pro!) that might include growth, regular trims, bond building, moisture, and reparative treatments. Sometimes it's best for us to avoid dying curly hair altogether for some time to get where we need to be. Proper at-home care before and after your color service can strengthen hair, as well as prevent breakage and unwanted results. It only takes one over-processed color service to set us back months of patience, growth, and treatments. No, thanks!
Once our locks are prepped, with the help of a colorist, we can use our curl's hair type, color history, and desired results to decide which method of application is best.
The following are some of the most popular coloring techniques and trends for curly hair in 2023, including pro tips on how to make the right choice!
Pintura
Credit photo: instagram.com/curlsbysarahdee_
i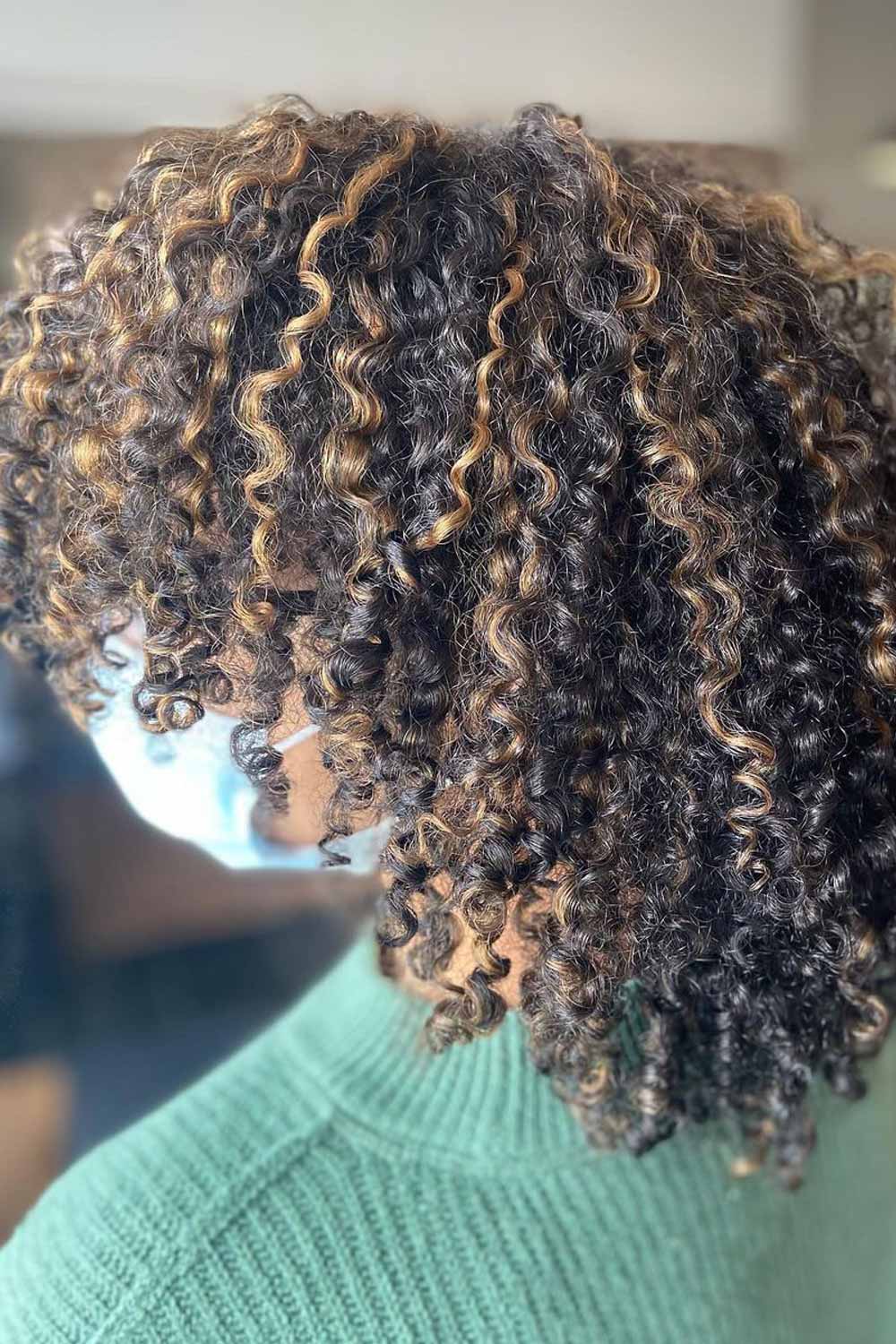 Credit photo: instagram.com/curlsbysarahdee_
i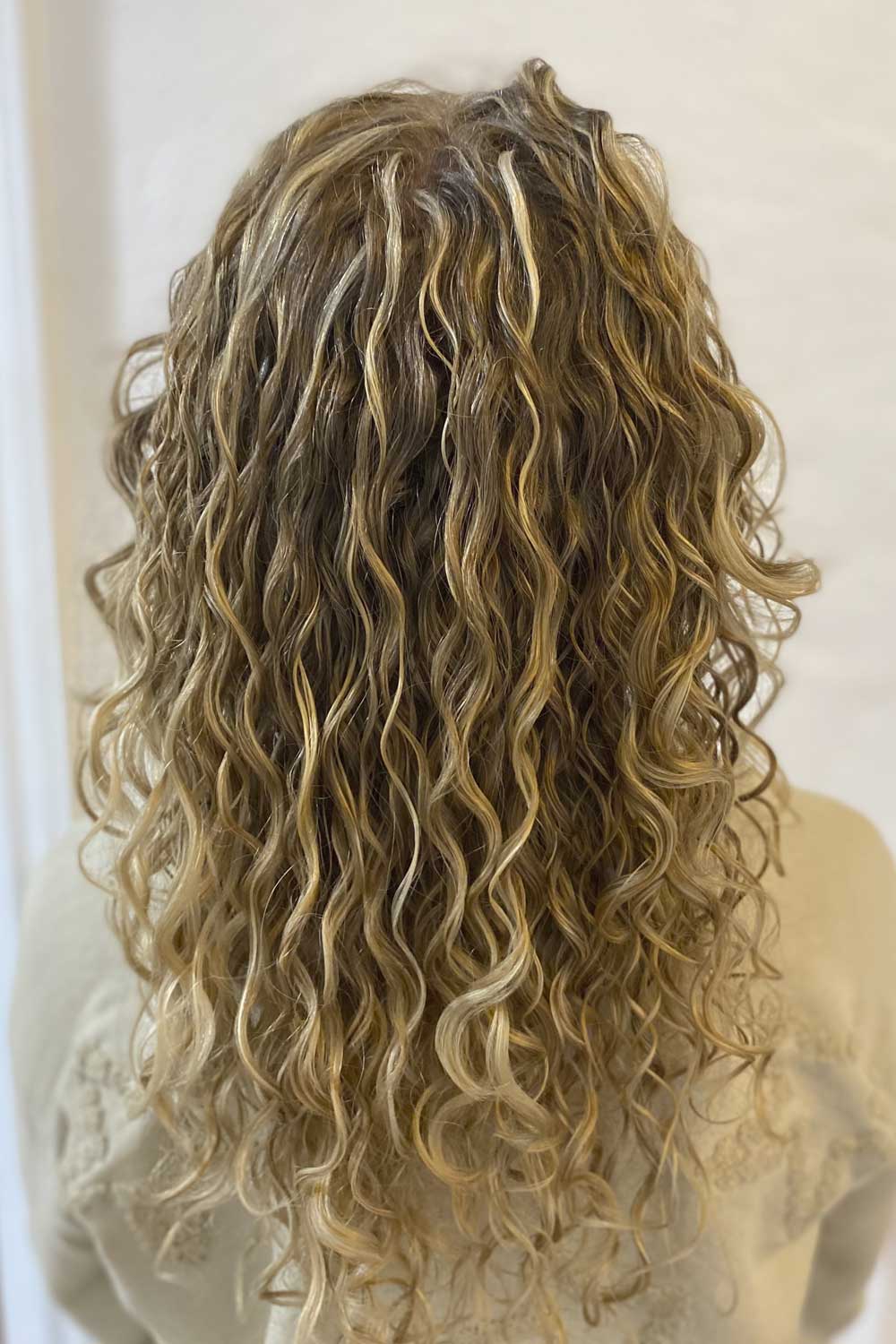 /
First up has to be pintura, the original curly highlighting technique. Born in the Devachan salon nearly 20 years ago, this hand-painted application allows colorists to place ribbons of light and dark exactly where they want. Utilizing thermal paper or leaving this color to process in the open air (instead of foils) allows for a slower, gentler lift. Choose pintura highlights when avoiding further damage or maintaining curl health is a priority. Pintura is typically done between 3-6 months and can be done sooner if you want a big change with little damage.
How to Color Curly Hair with Balayage
Credit photo: instagram.com/radiantlycurly
i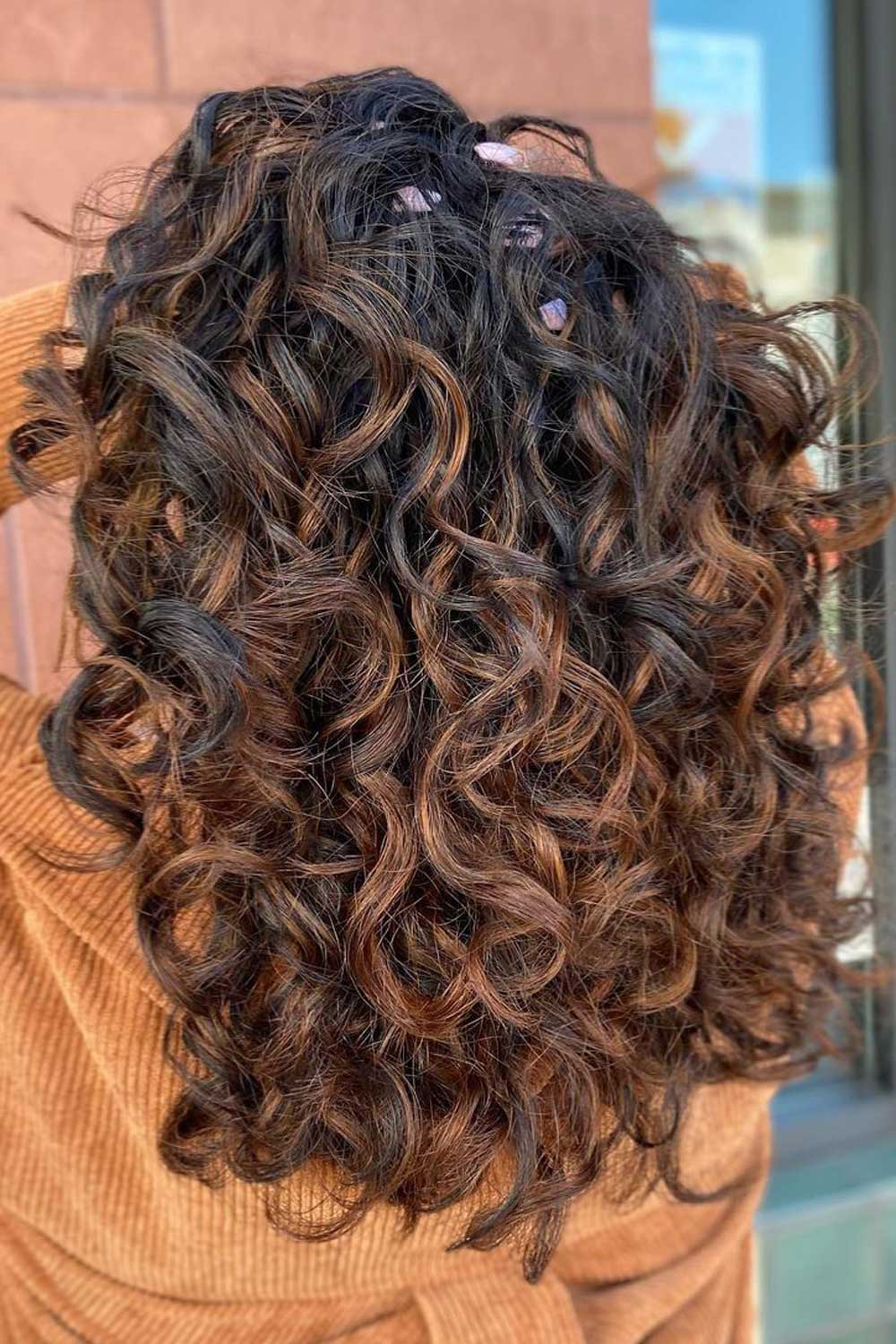 Credit photo: instagram.com/curlsbysarahdee_
i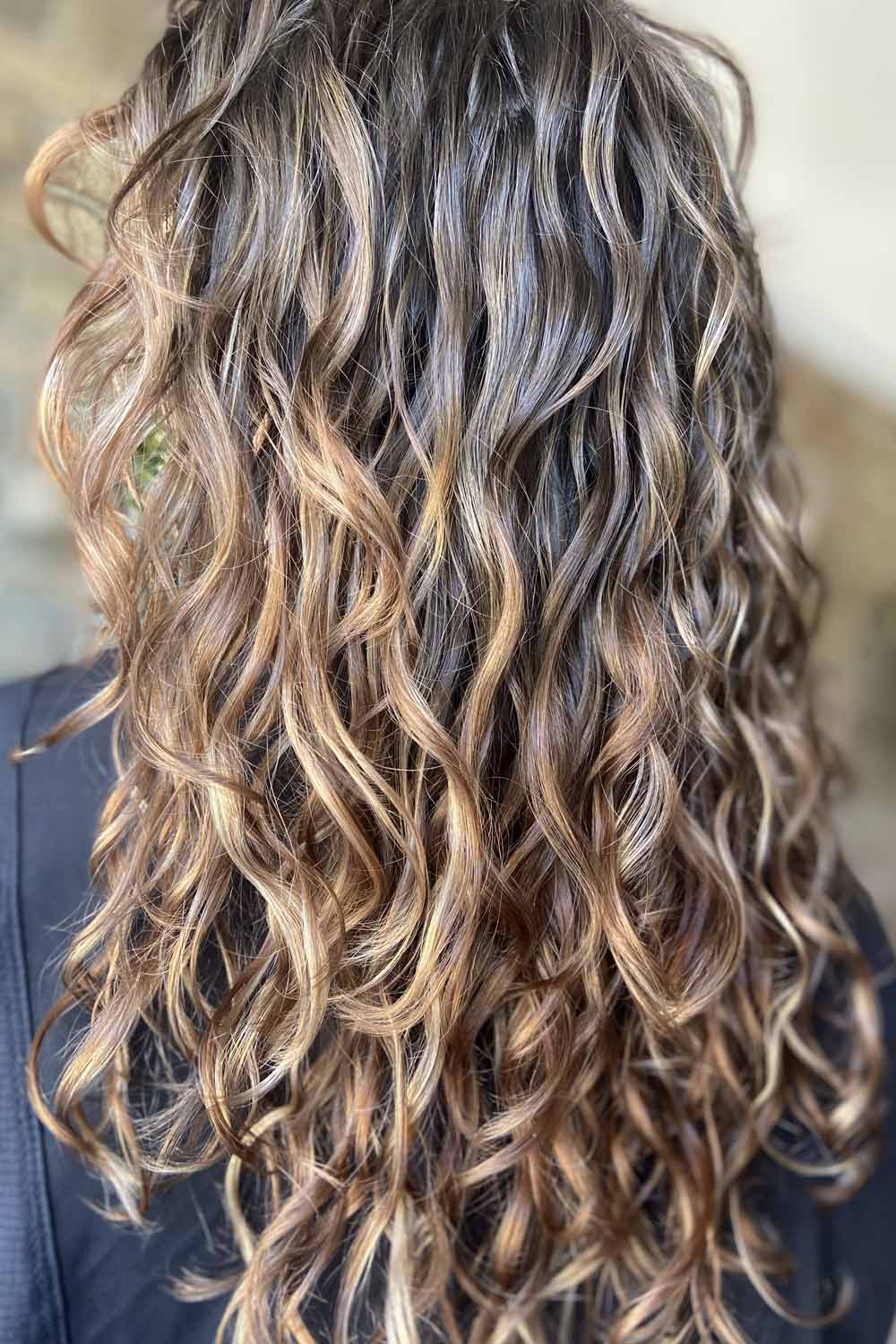 /
Balayage is also a hand-painted application but unlike pintura, focuses most of the color saturation on the mid-lengths and ends, giving a gradient effect of darker roots flawlessly blended into brighter ends. Open air and thermal paper are often used with this method; however, foils are a popular choice when a higher lift is required. Choose to balayage your curly hair when you desire low-maintenance, lived-in color. It can be done as little as 1-2 times a year.
Toning
Credit photo: instagram.com/curlssbyv
i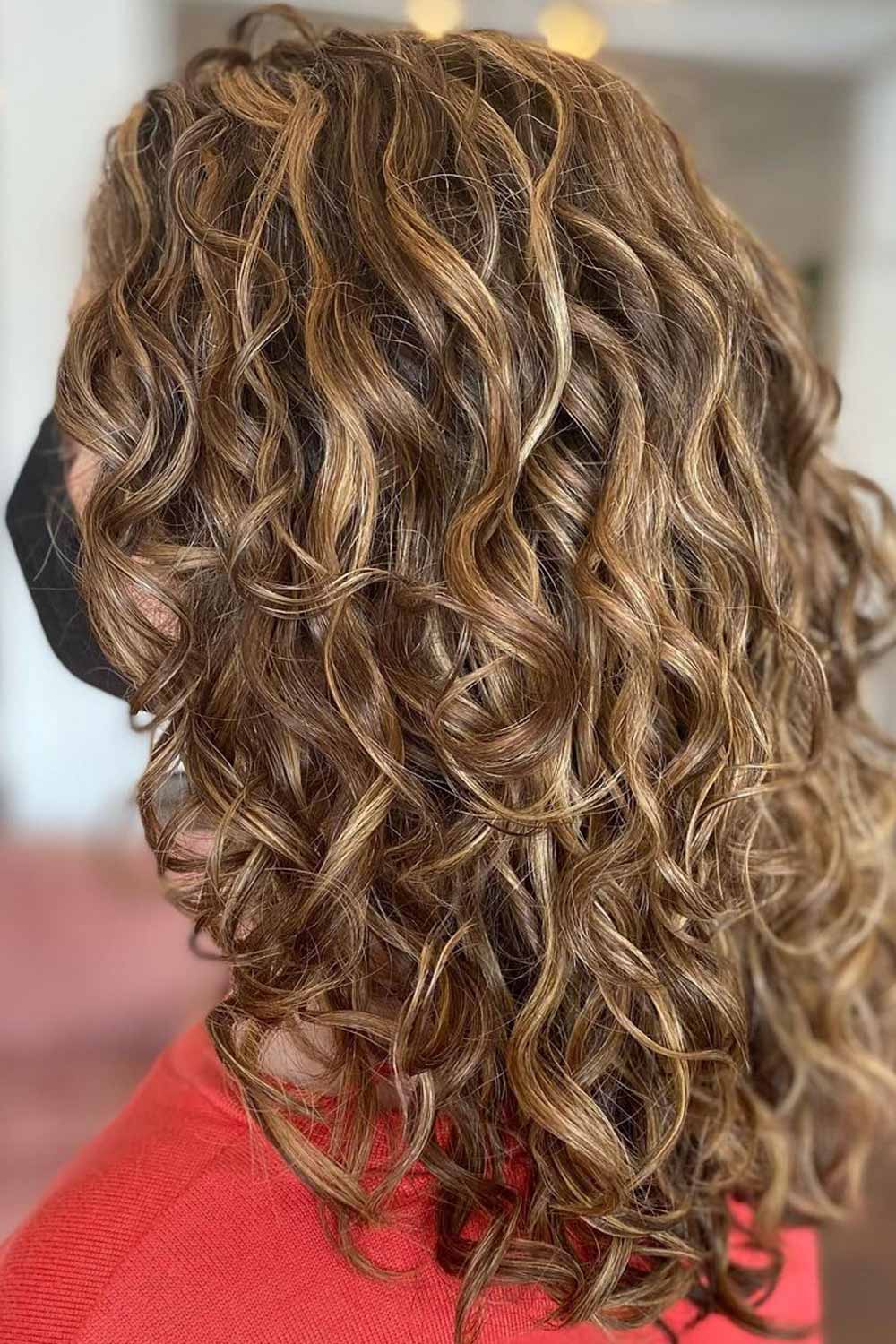 Credit photo: instagram.com/curlsbysarahdee_
i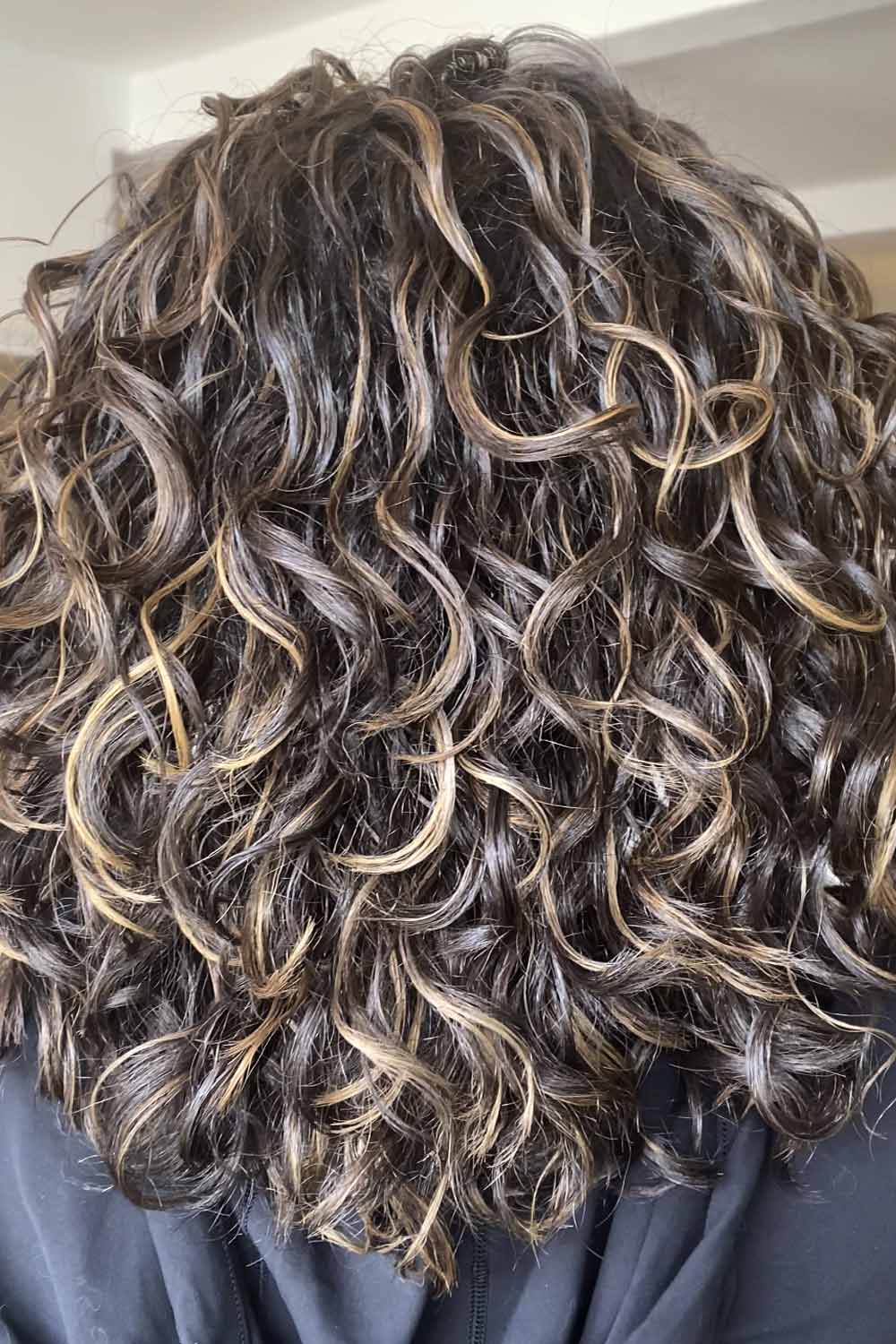 /
Toning (aka glazing) is a semi-permanent, demi-permanent or permanent, no-lift color and is the gentlest of options. Toning services give life to highlights and faded colors. While it's not a great option for lightening or grey coverage, you can blend, add richness and neutralize unwanted warmth. Consider using toners to reverse balayage or melt roots to blend regrowth and create dimension without damage. Toning washes out over time and for the best results should be maintained every 8-10 weeks.
Pro tip: Medium to high porosity curls absorb pigment easily. Keep this in mind when formulating hair color, as it can sometimes look darker and last longer than anticipated.
Lowlights
Credit photo: instagram.com/curlssbyv
i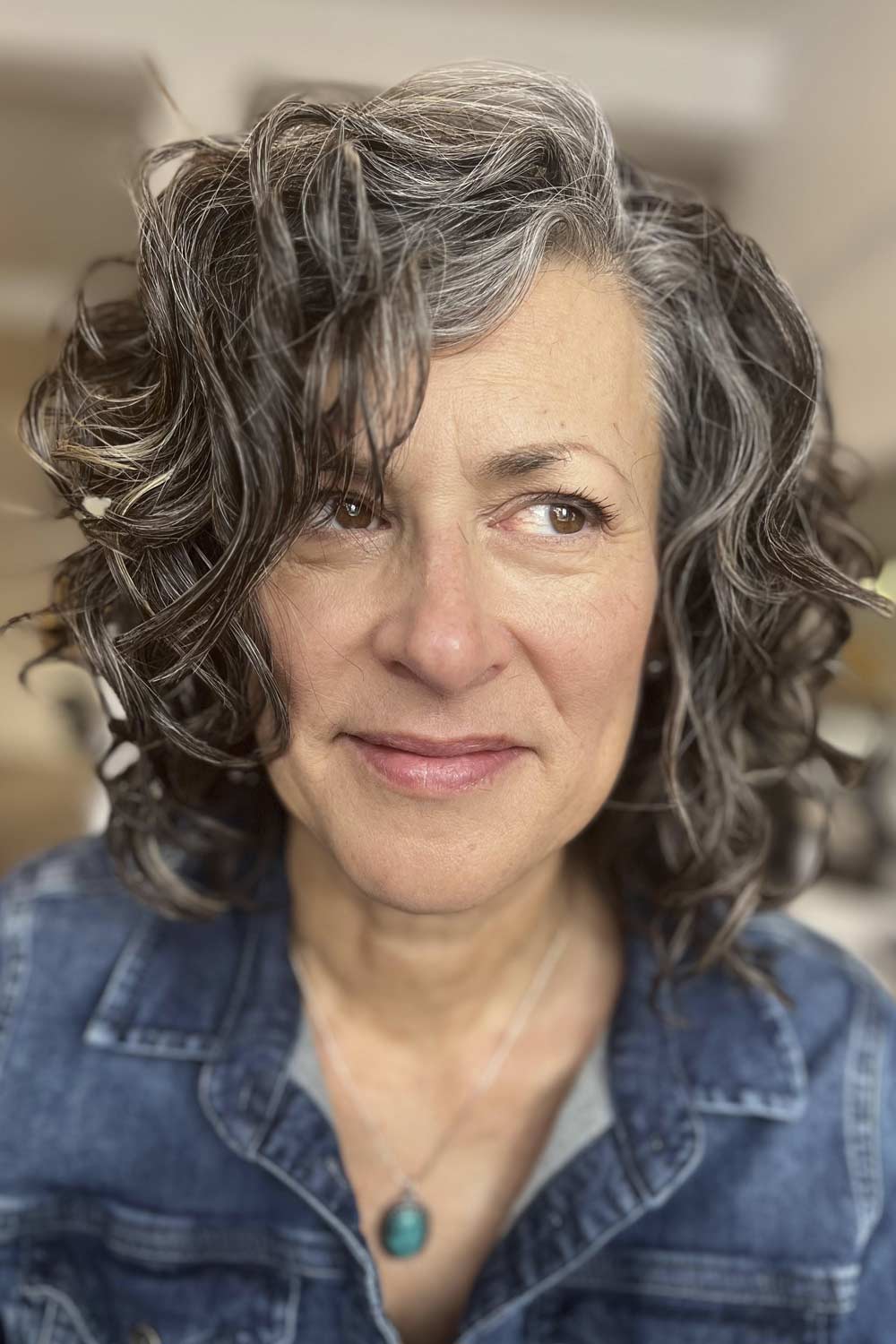 Credit photo: instagram.com/curlssbyv
i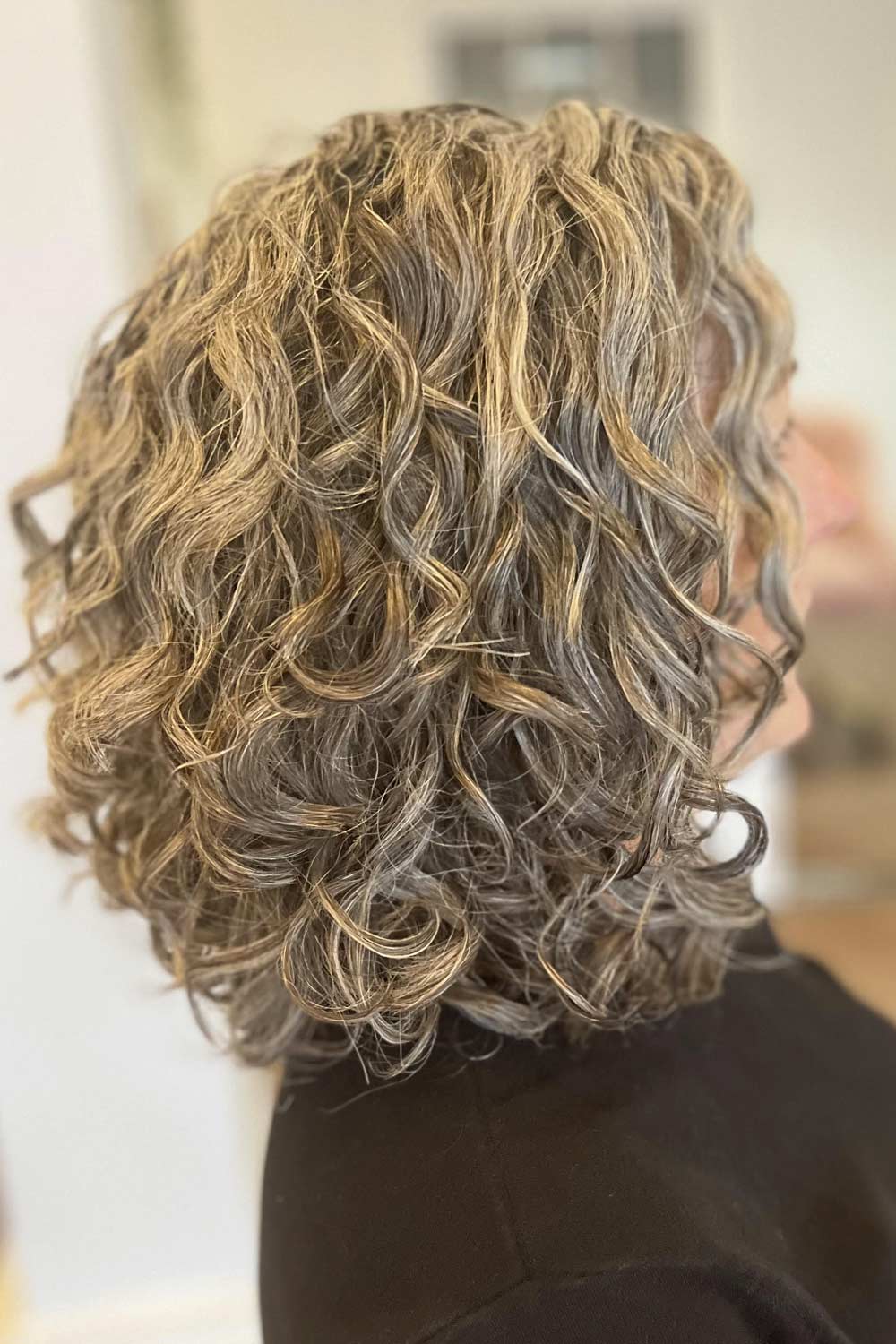 Credit photo: instagram.com/curlsbysarahdee_
i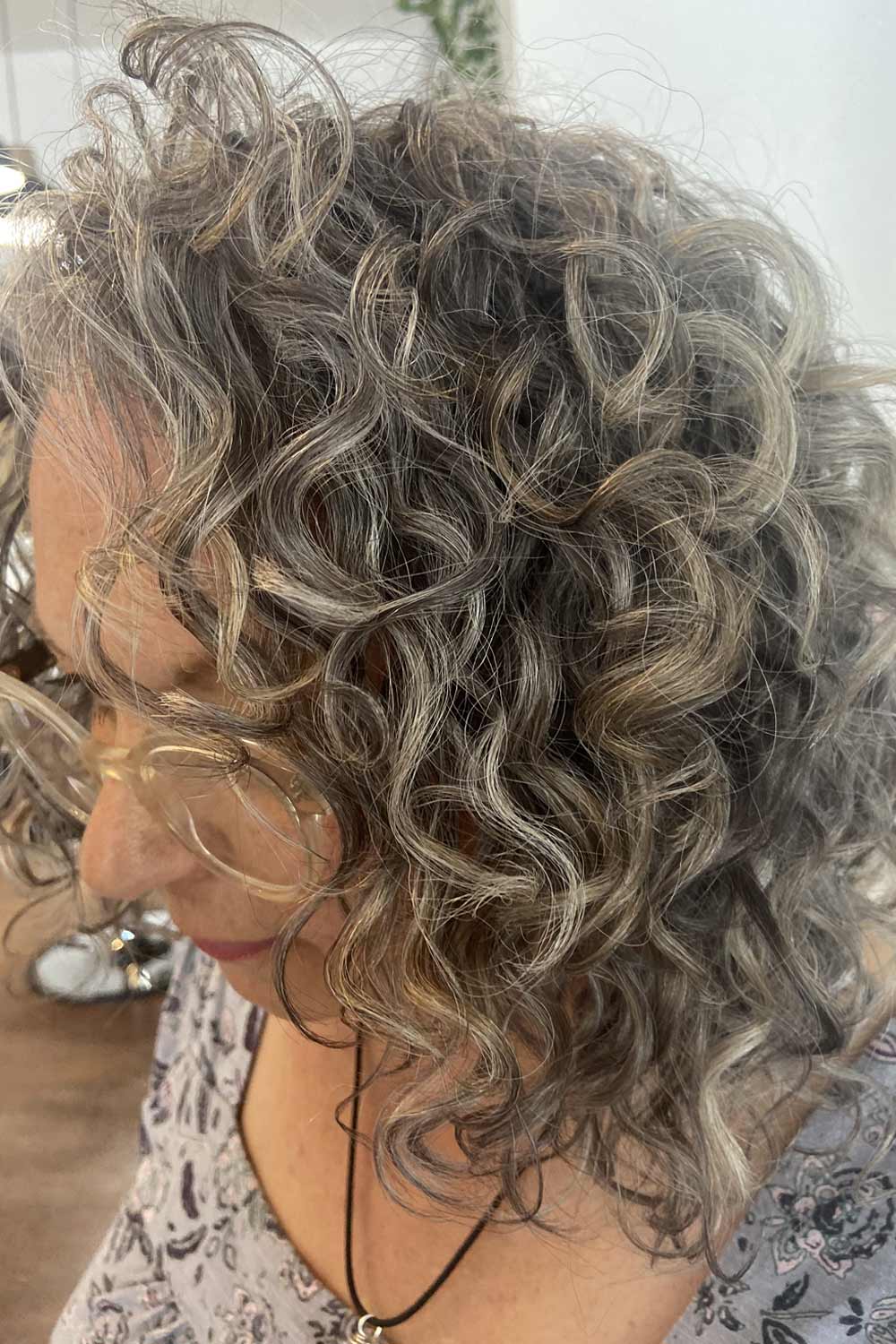 /
Silver lowlights are a great way how to dye curly hair for added depth and personality to naturally white hair without damage. They can be done using semi-permanent, demi-permanent or permanent colors so that they slowly fade out and require little upkeep. About 1-3 times a year is enough to maintain dimensional silver lowlights.
Bleach-Free Lightening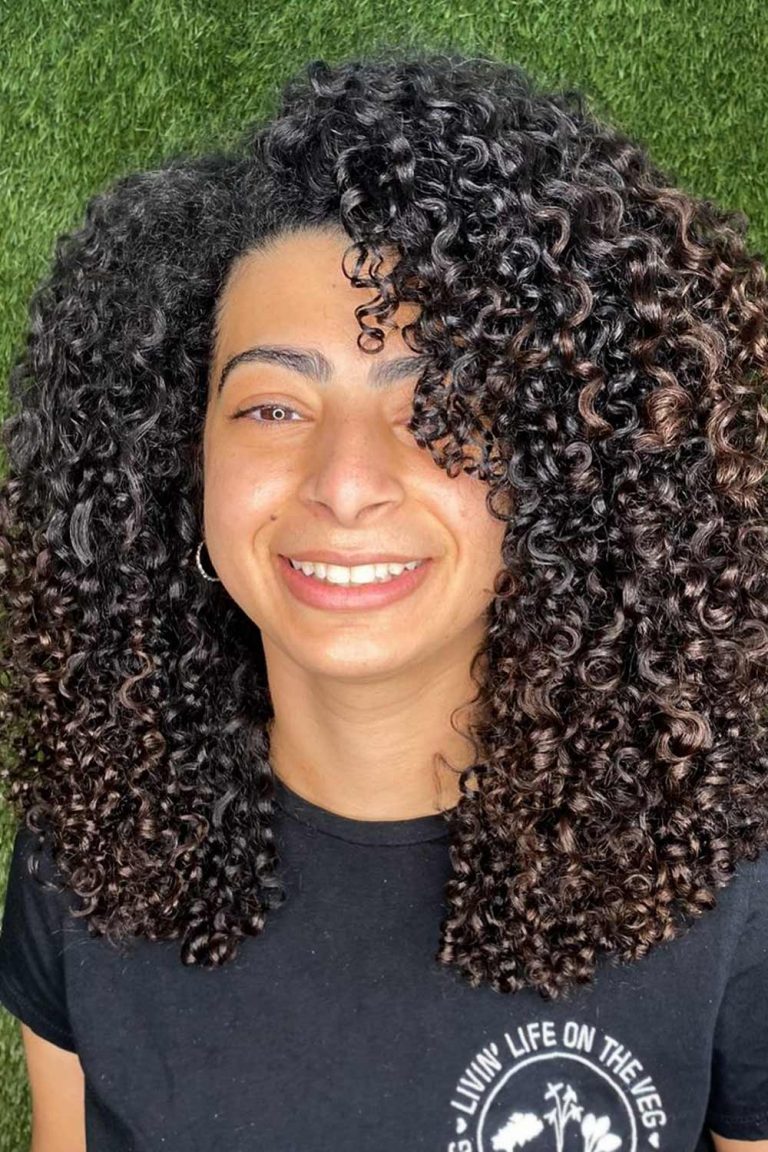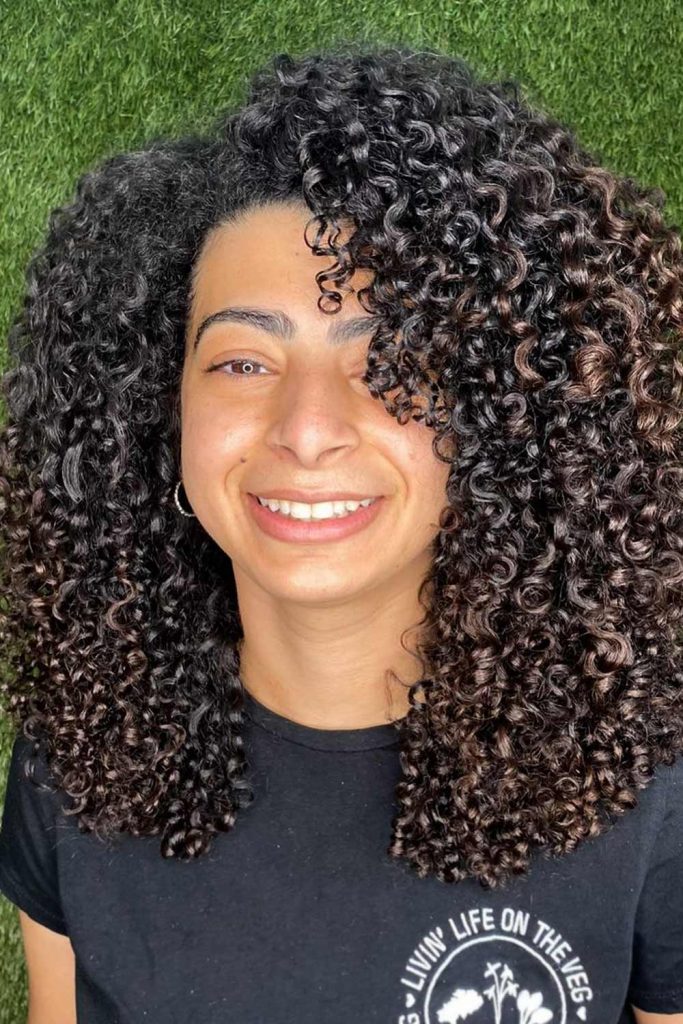 Credit photo: instagram.com/citycurlstudio
Wondering how to highlight curly hair if you have virgin (uncolored) hair? You can lighten it without bleach using pintura or balayage applications. The results are beautifully subtle, natural highlights. Avoiding bleach is recommended if your hair is heat or chemically damaged and when the health of your curls is a top priority.
Tone-on-Tone Highlights
Credit photo: instagram.com/curlsbysarahdee_
i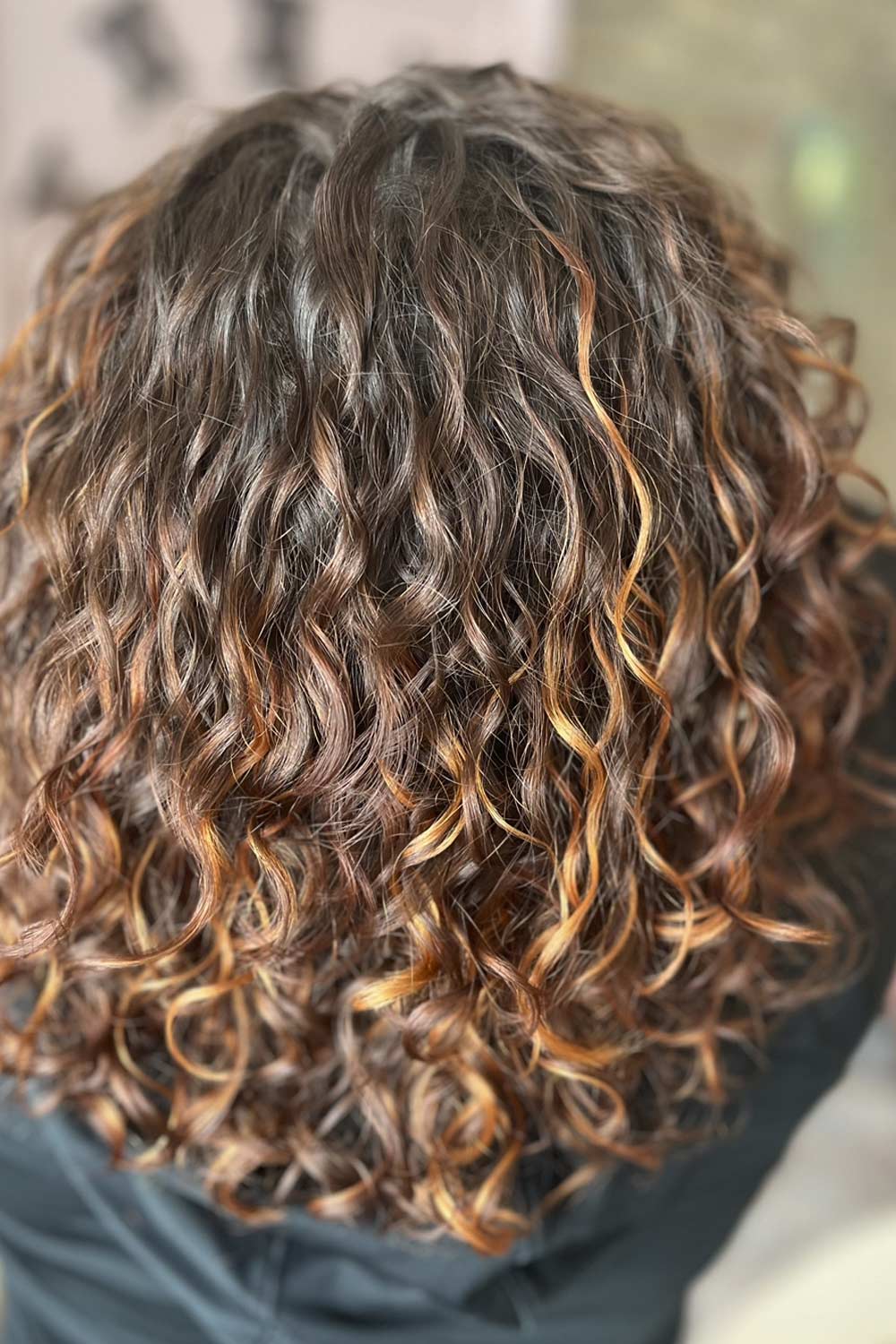 Credit photo: instagram.com/curlsbysarahdee_
i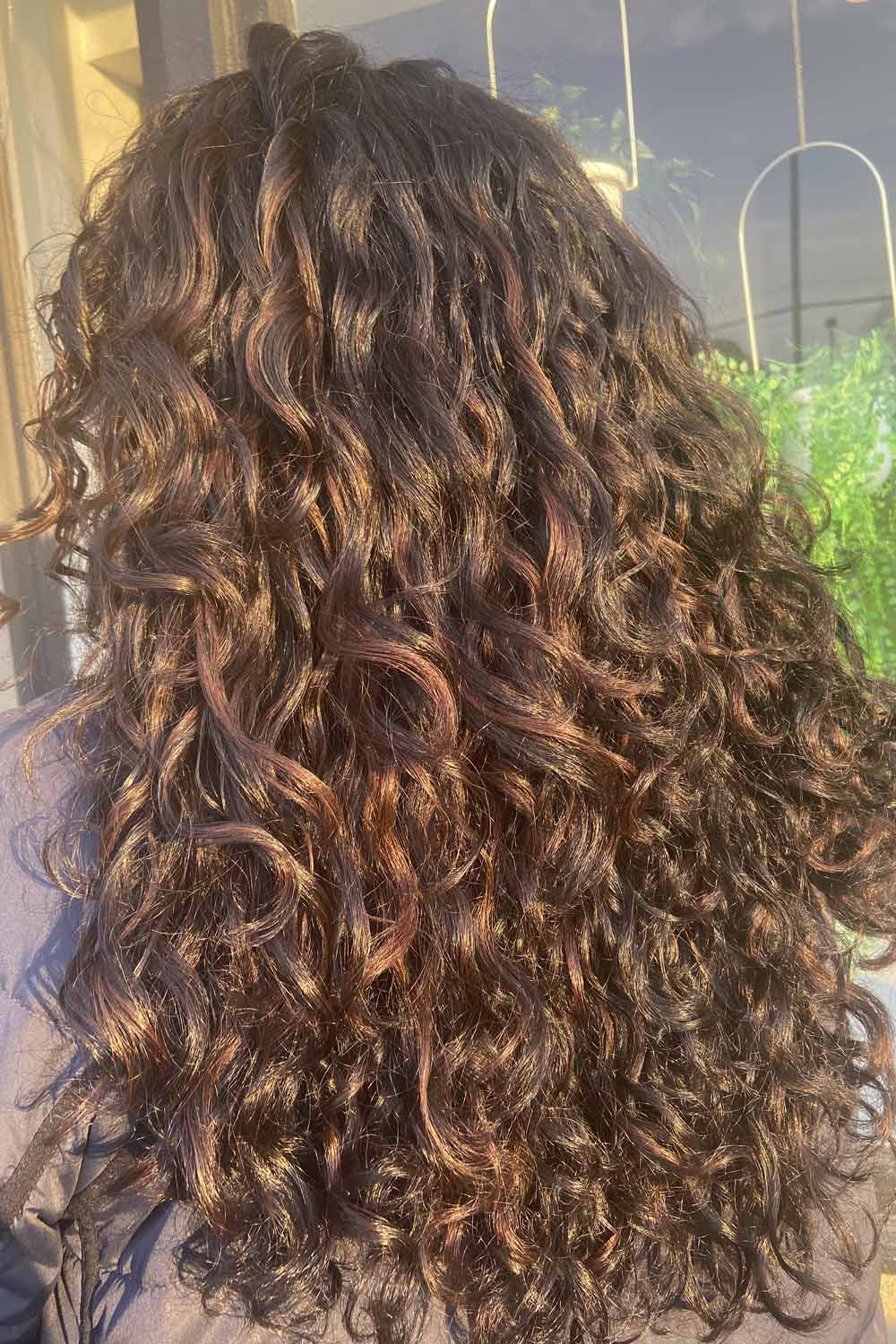 /
Instead of fighting warmth and potentially causing damage by lifting too high or too fast, consider medium brown, tone-on-tone highlights, or warm reds and coppers. This allows you to embrace a slower, healthier lightening process and enjoy the results along the way. No wonder it is one of the most popular ways how to dye curly hair without damage.
Creative options of how to color curly hair are endless with a talented colorist, professional formulations, and hand-painted techniques. Next, we will discuss how to find a colorist and make the most of your appointment time.
Finding a Colorist
How incredible is it that we can meet and preview local colorists' work on social media platforms? What a time to be alive! If somebody looks like they are going to be a good fit; we're seeing beautiful curls, we're seeing beautiful colors – book a consultation! This gives you and the colorist dedicated time to discuss options and allows you to make confident choices in the best interest of you AND your curls without any pressure.
Pro tip: Please let your colorist know about any past chemical services including (but not limited to) curly hair highlights, color, perms, relaxers and keratin treatments. This is not to shame or judge you! It helps us formulate and set realistic goals and expectations.
Inspo Pics How to Color Curly Hair
Credit photo: instagram.com/curlsbysarahdee_
i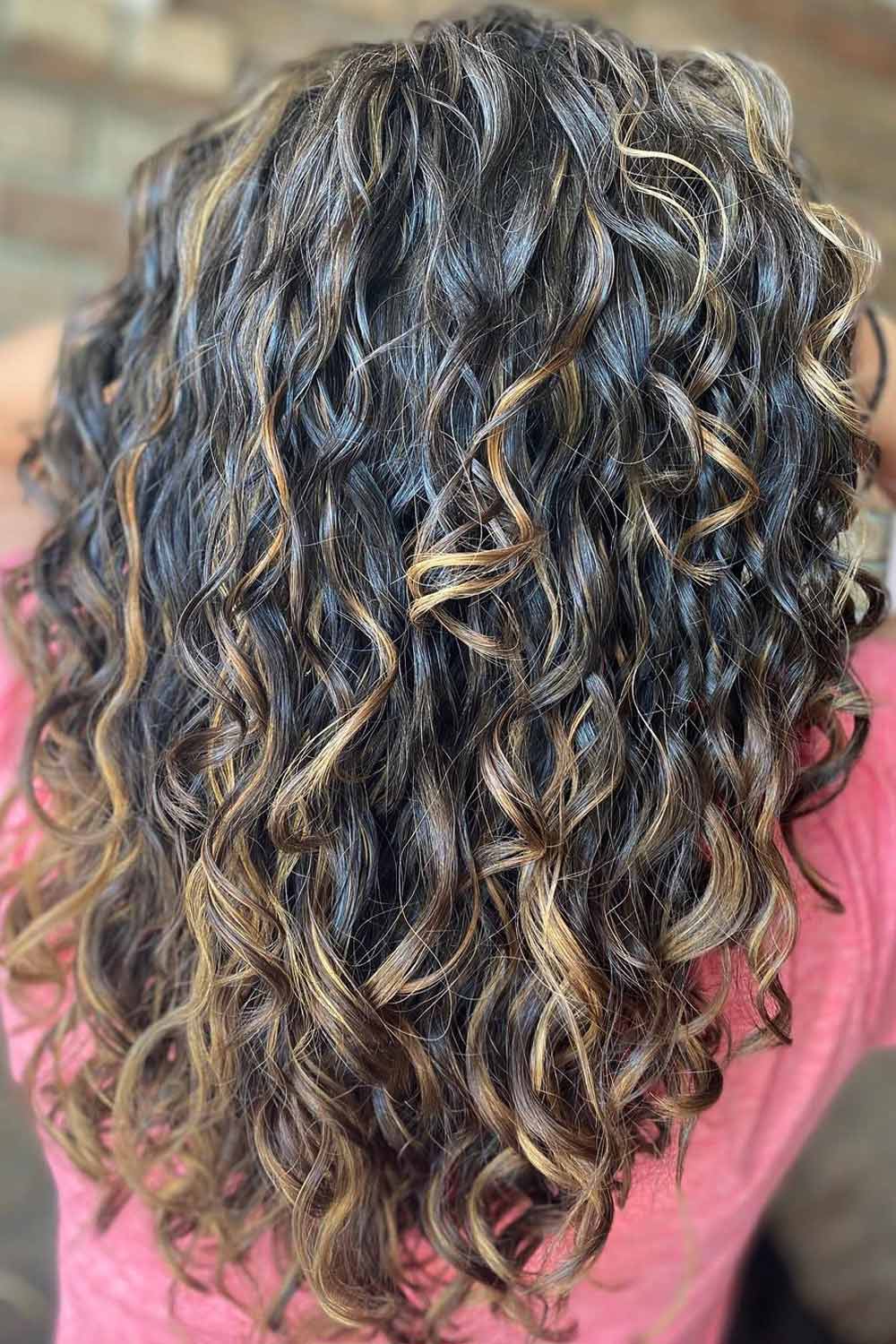 Credit photo: instagram.com/curlsbysarahdee_
i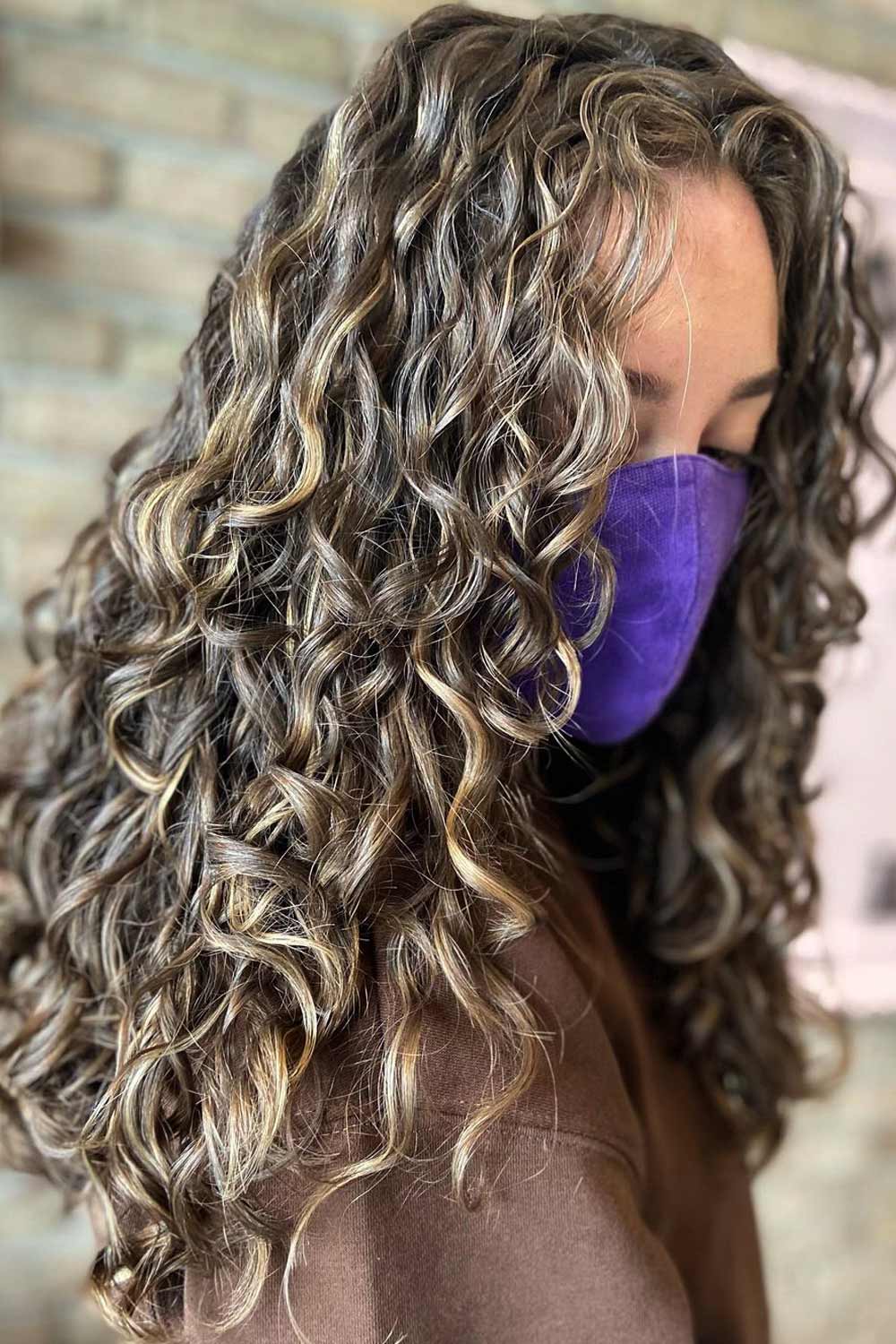 /
No matter whether you are planning to dye your whole head, random strands, or curly bangs only, to avoid miscommunication, it can be helpful to find inspirational pictures to bring to your colorist. It can be their work or other curly colorists'. Do your best to find people with a similar curl pattern as your own (easier said than done, I know!) as light and color reflect differently on different textures.
Try to narrow it down to 3 or 4 pictures. Placement and colors that appeal to you may not be in the same picture. Also, try to find pictures that match your base color.
Bronde highlights look very different against a dark base vs a medium base.
Customized colored curly hair services take time. Plan on being in the salon for 3-4 hours minimum on the day of your color. This is a marathon, not a sprint.
Aftercare Colored Curls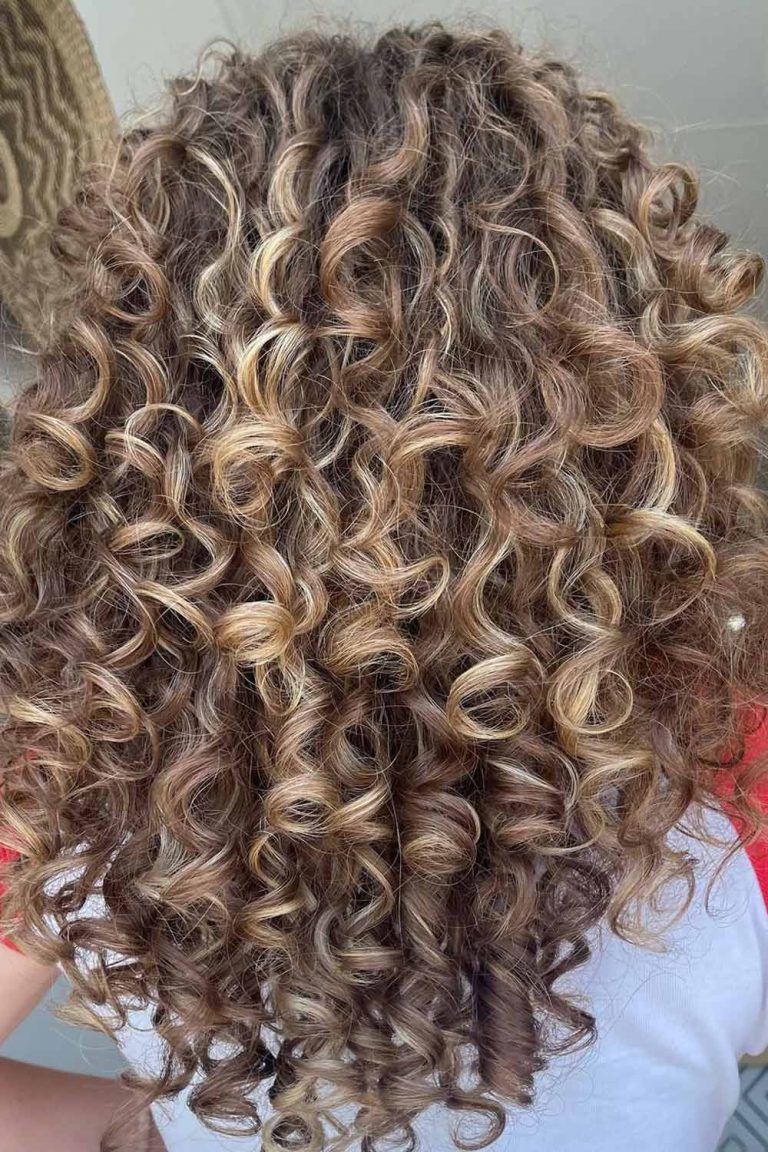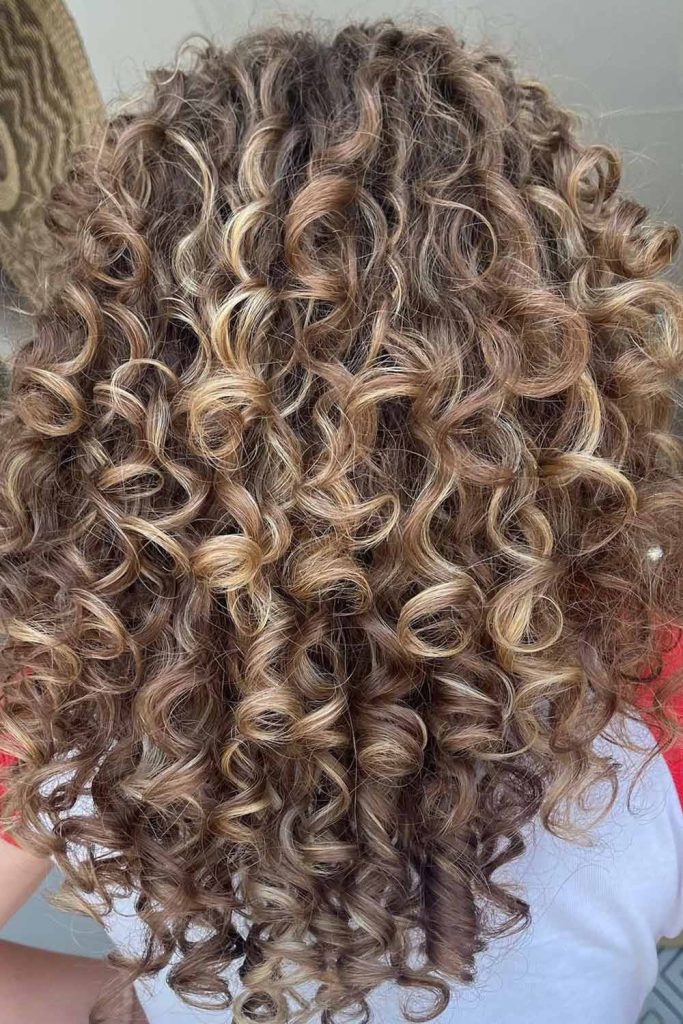 Credit photo: instagram.com/curlssbyylexx
Ok, you got the color of your dreams, now it's up to you to maintain the health of your hair and color at home. Some options include:
Investing not only in a top-notch hair dye for curly hair but also in products that provide protection from UV rays to prevent fading.

Gentle blue and purple shampoos and conditioners can extend toners at home.

If you use direct heat sources when styling your hair, a heat protectant is a must (colored or not!)

Clarifying and detoxing your curls every few weeks from hard water, product, and environmental buildup can keep your color looking vibrant and true.

Incorporate moisture and reparative masks into your biweekly/monthly routine at home.
Now that you have much insight into how to color curly hair, you should not underestimate the importance of a personal appointment. Your curl colorist can give advice specifically for you on how to prepare for your service, maintain your color at home, and how often you need to return to the salon.