Ombre hair has been in fashion for years now. Though its popularity decreased somehow, the style does not seem to go out of style. However, the related trend is gaining popularity of the speed of light. Do you know what that style is? It is a reverse ombre trend, of course! Today we will discuss the new hair fashion stream in detail so that your next visit to the salon will result in an utterly dramatic style change!
FAQ: Reverse Ombre Hair
Unlike with Ombre Hair, there are many unanswered questions about reverse ombre. It is time you learn them all!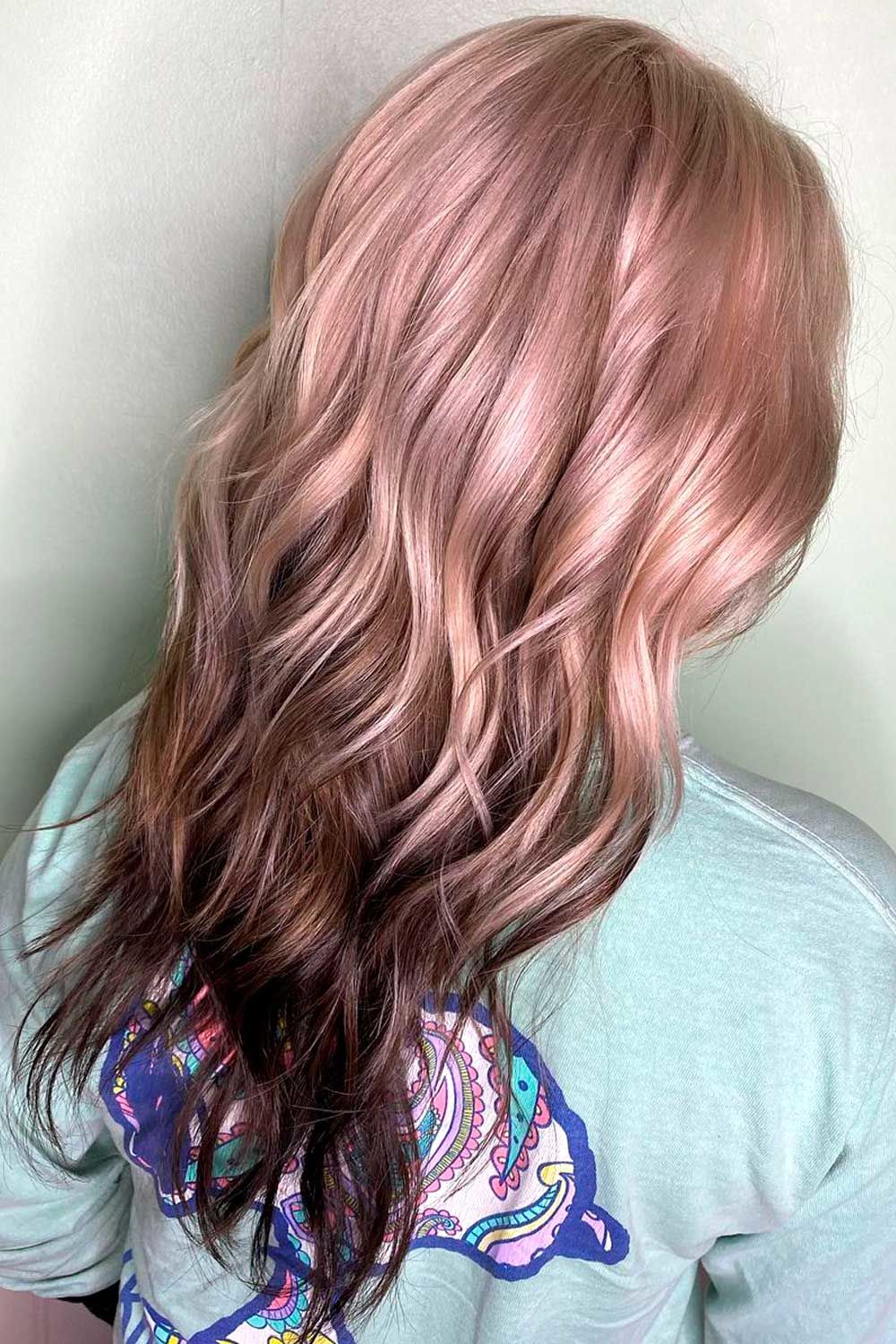 Credit photo: instagram.com/kariskreationshair
What is reverse ombre called?
It does not take the genius to guess that reverse ombre hair is closely related to regular ombre. However, while the latter features the transition from dark to light, the former is the opposite. No matter the shades you prefer, the dark will always remain at the bottom while the lighter will occupy the top of your hair.
Is reverse ombre in style?
When you know about what reverse ombre hair color represents, it's vital to know if it is in style today. The fact is that due to its versatility, reverse ombre is getting to the top of all hair fashion charts at the speed of light. It is time you consider this utterly stylish upgrade. We promise to provide you with enough inspo to make up your mind in an instant!
How to do reverse ombre hair – Pro Guidelines
In case you wonder how to do reverse ombre hair at home, the style is not that complex to succeed with in the safety of your house. However, there is a list of things to keep in mind:
Find the darker shade you would like to experiment with and get the dyeing set
Divide your hair into three: ends, middle part, and top
Dye the ends first, leave the hair dye on the longest possible, then wash it off
Apply the hair dye to the middle section of your hair, leave the hair dye on for half the time you spent on the ends
Leave the top the way it is
Done!
Reverse Blonde Ombre Hair Styles
Blondes rule the world! Just kidding, but if you are a blonde, these reverse ombre ideas may interest you and spice up a potential image change!
Reverse Ombre Hair Blonde To Brown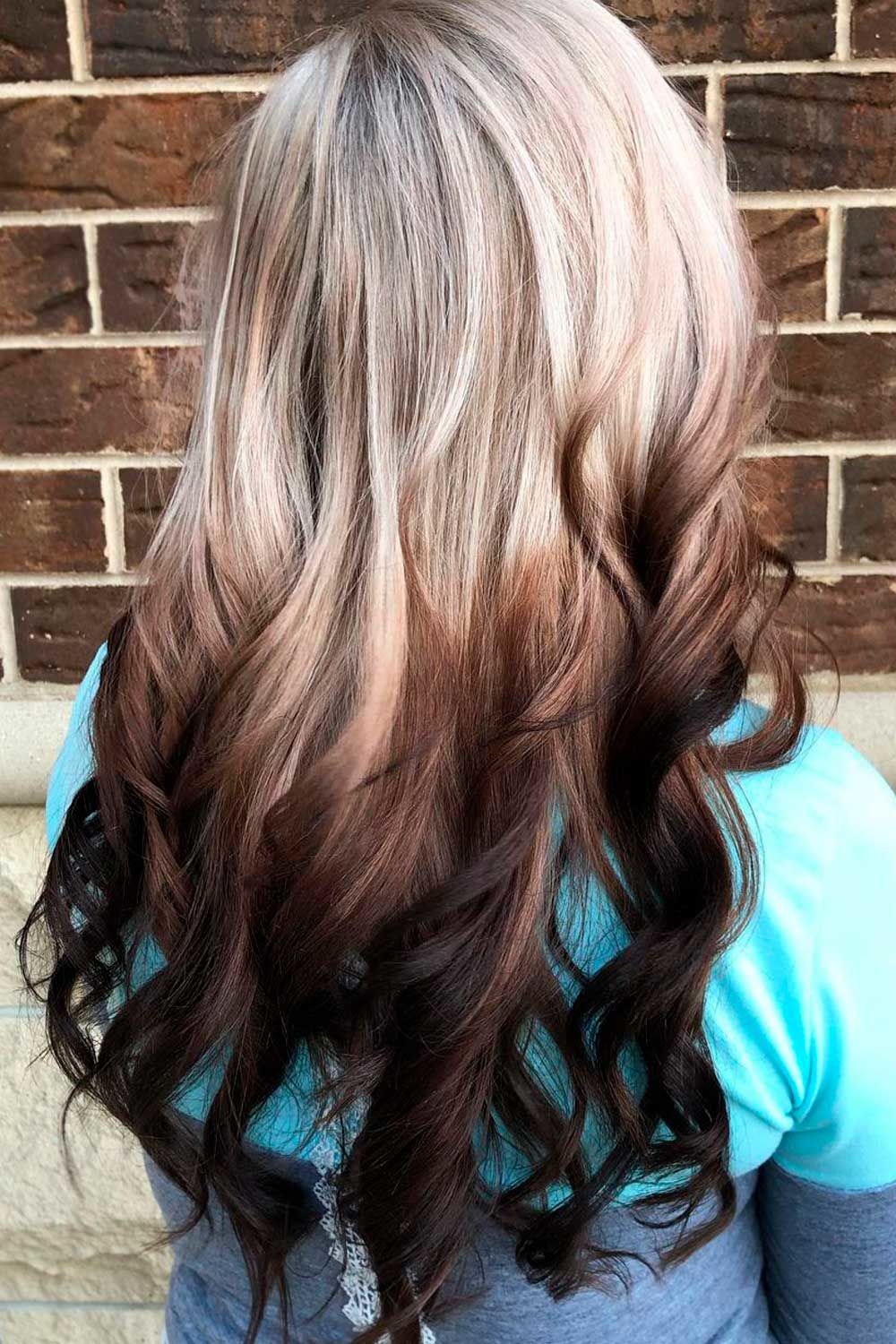 Credit photo: instagram.com/matusz_hair
When it comes to contrasting shades, black is always opposed to white. However, brown ombre hair is a lot more intricate to look at, let alone that it is less wide-spread. If you are looking for a classy look with a few rivals – blonde to brown transition is the one to consider.
Strawberry Blonde Reverse Ombre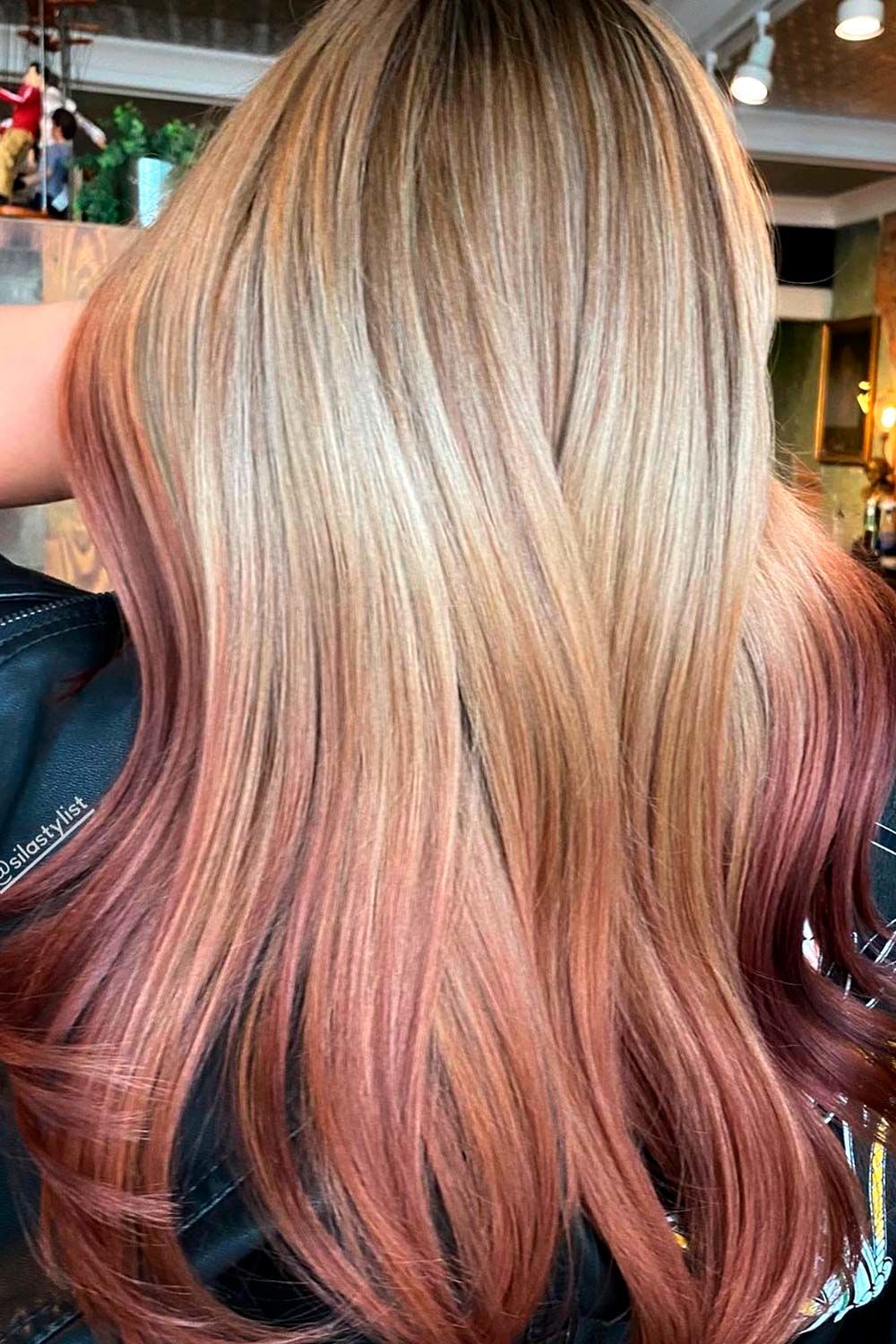 Credit photo: instagram.com/silastylist
Ombre Hairstyles for Long Hair are unique and mesmerizing no matter the variation you take. However, when you are looking for a special mix without taking it too far, a strawberry blonde mixed with chocolate and mahogany shades is your number one choice.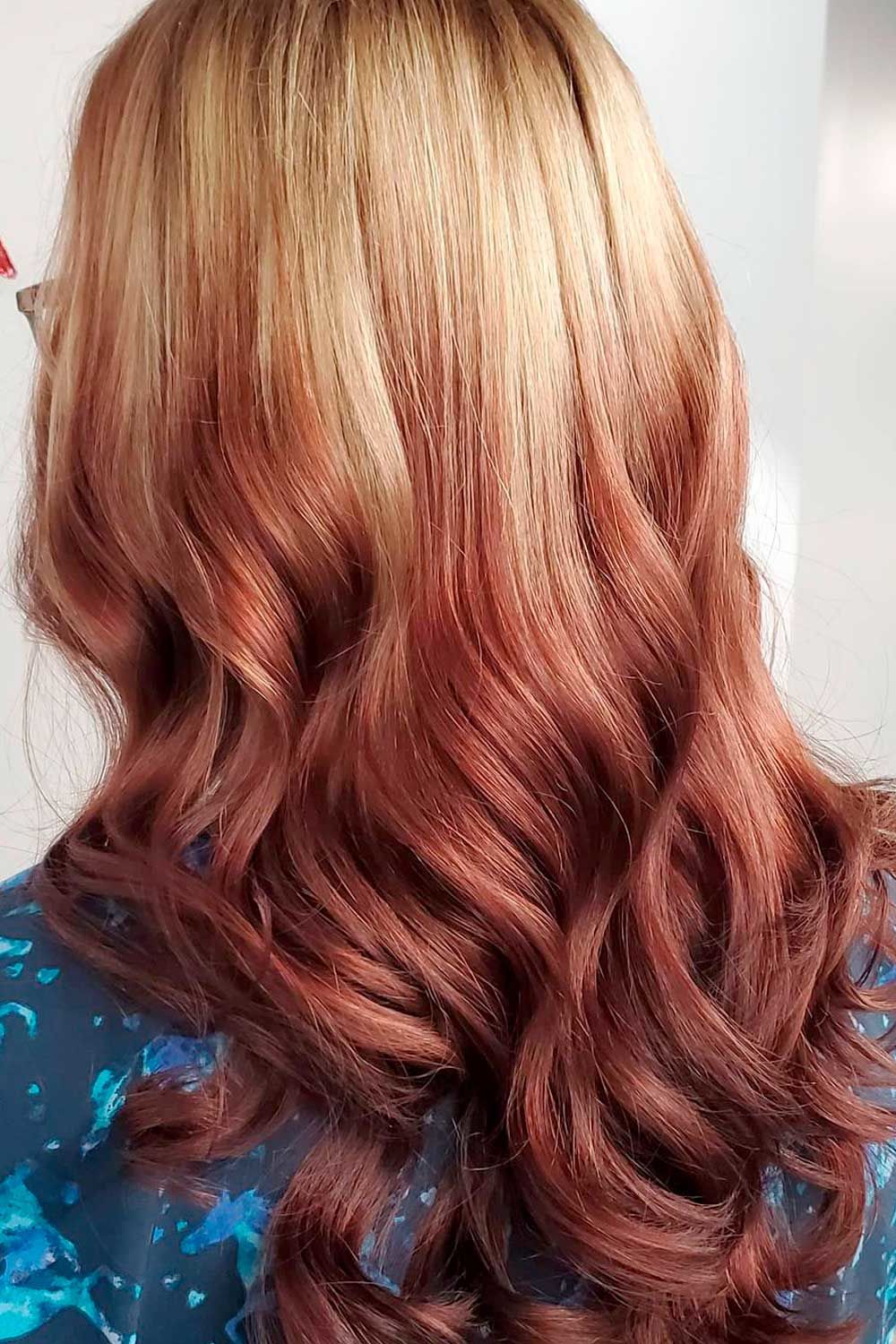 Credit photo: instagram.com/mollypoolstylist
Reverse Red Ombre Hair With Blonde Top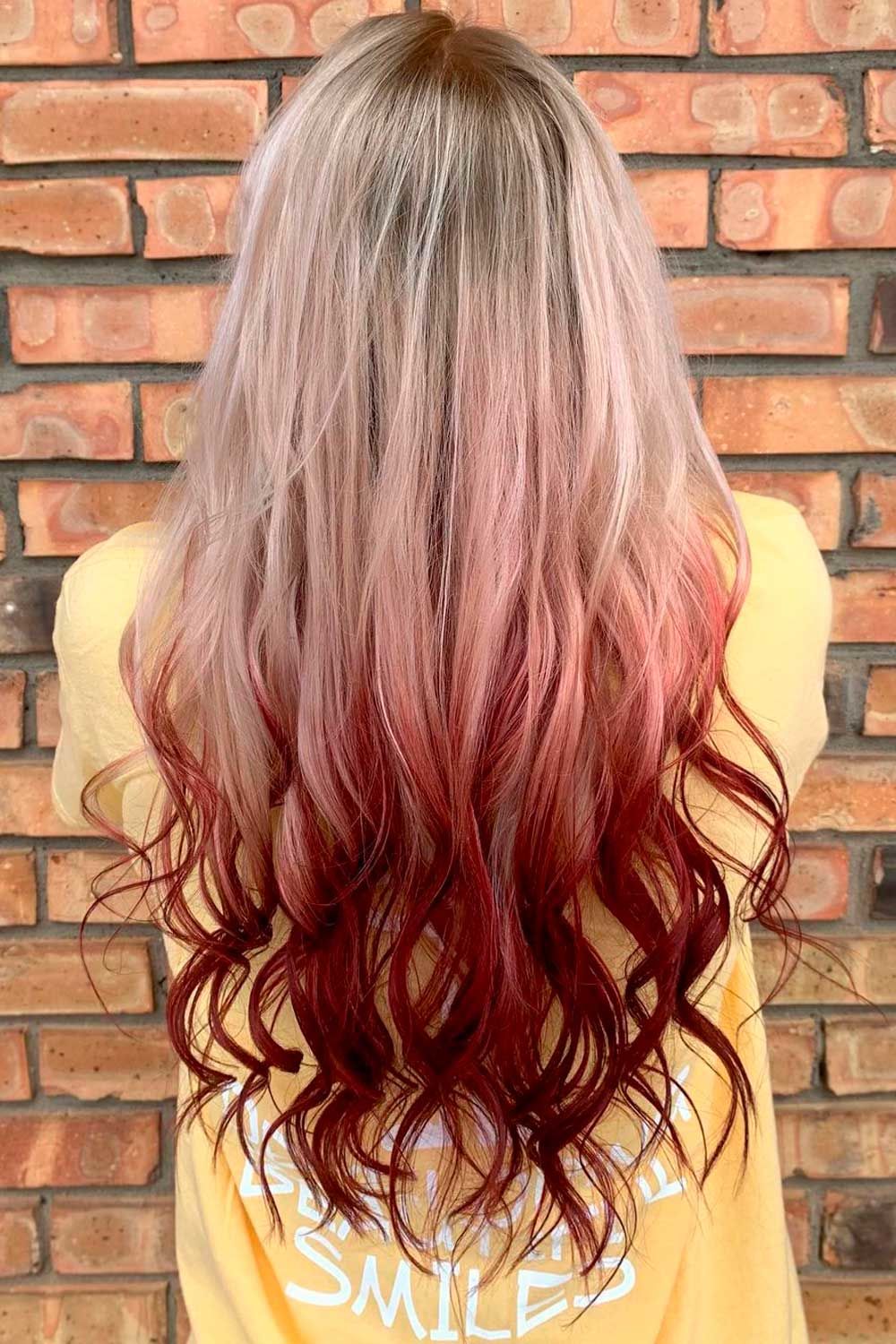 Credit photo: instagram.com/tjbrockinhair
When mahogany is not bright enough for you, red ombre hair comes into play. Wine red hues combined with darker colors look reserved and subtle, but things change dramatically when the platinum blonde comes in. Despite the contrast, the transition feels smooth and gentle.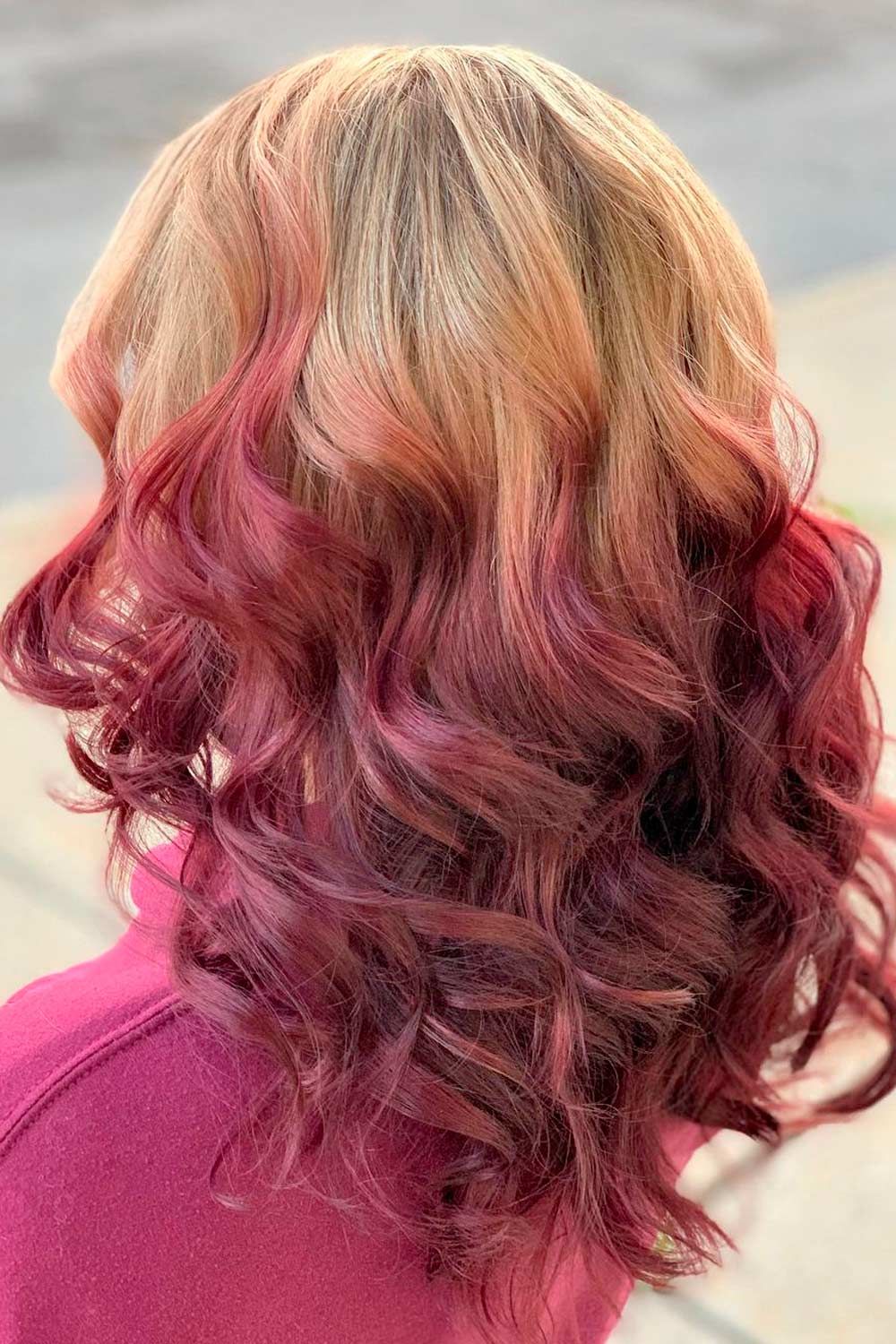 Credit photo: instagram.com/mollygoliightly
Mermaid Style With Blue And Blonde Reverse Ombre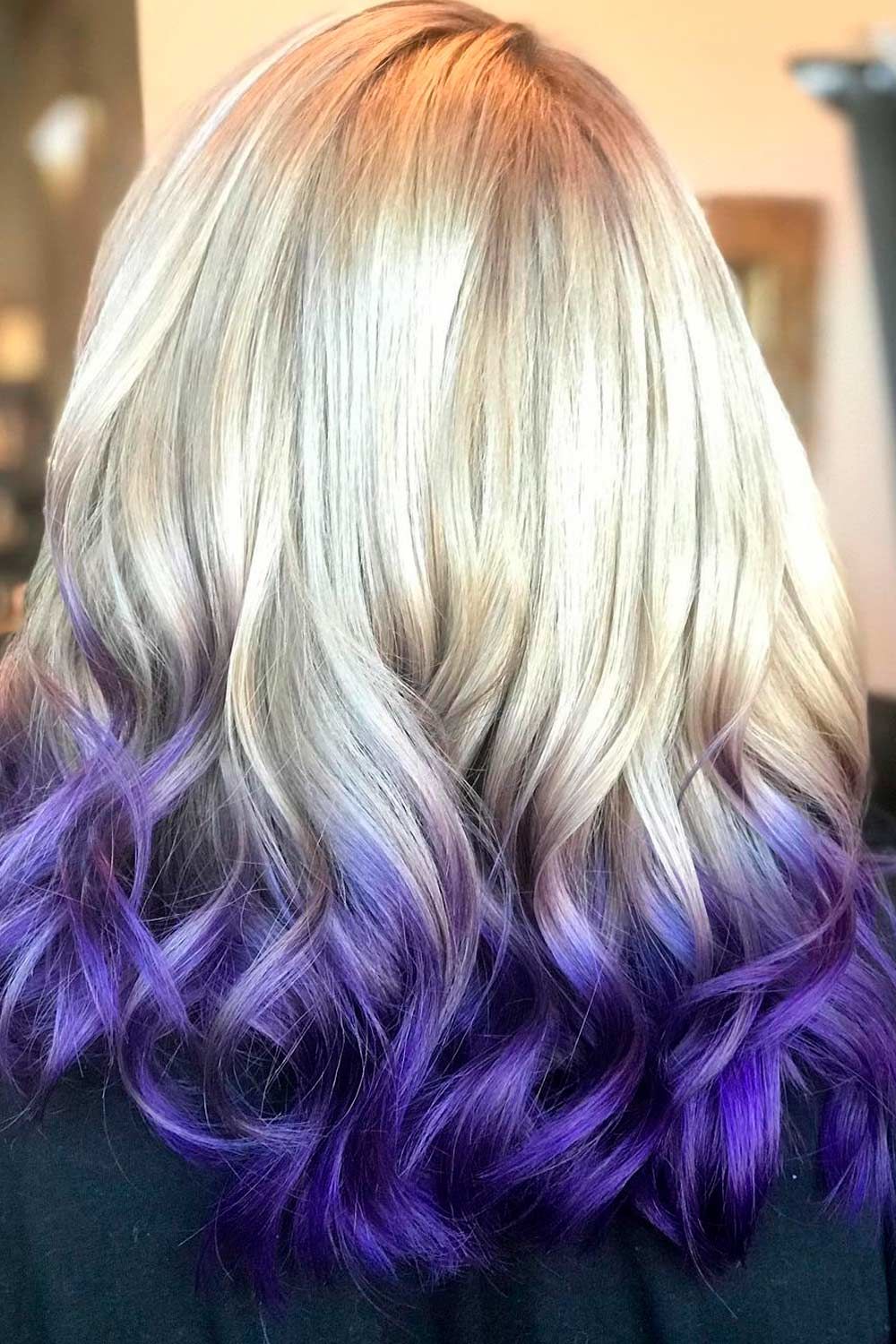 Credit photo: instagram.com/hairbyjlloyd
Let's not forget about the recent mermaid hair trends. Whether these are blues, pinks, or purples, a reversed ombre helps them acquire a fresh taste. To increase the vibrancy and emphasize the contrast, it is advised to match mermaid hair with silver-blonde tones.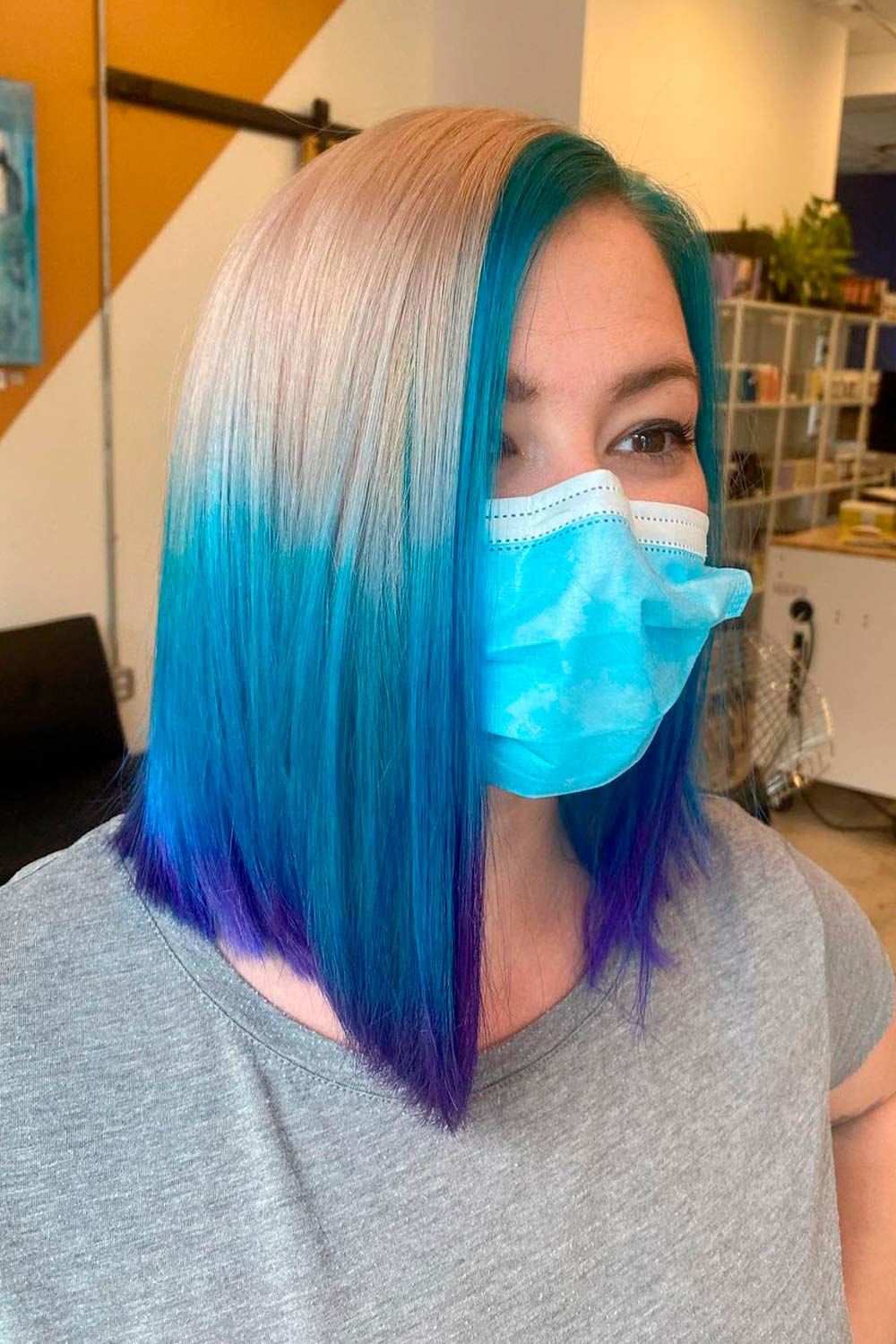 Credit photo: instagram.com/hairbyjlloyd
Reverse Ombre Brown Hair
Natural looks are all the rage these days, and the trend hasn't escaped hair fashion too.
Brown Hair: Reverse Ombre Hair Light to Dark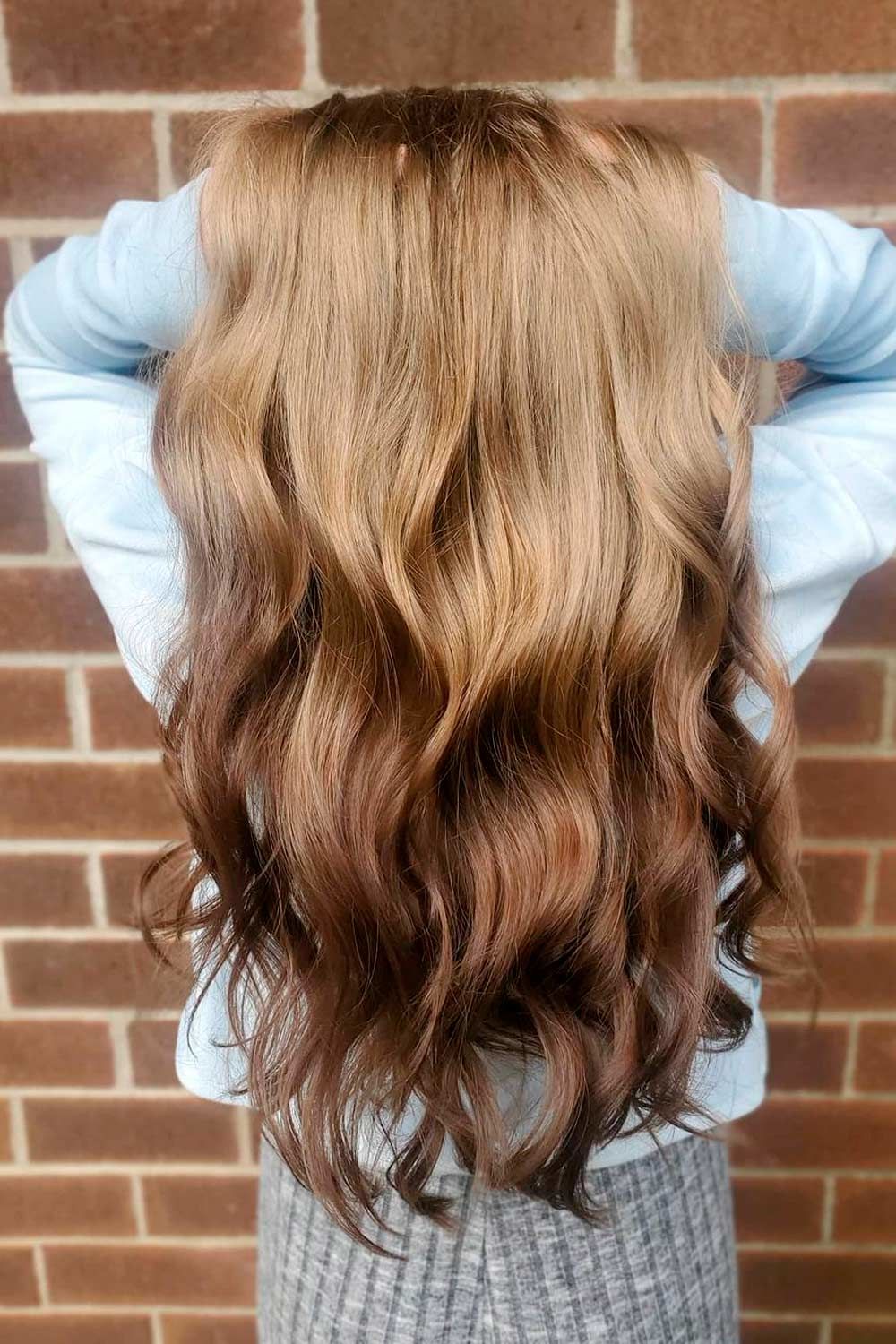 Credit photo: instagram.com/lindsay_nicole_hair
At times experimenting with two tones of the same shade may be even more exciting than playing around with the opposites. Gorgeous mocha brown transitioning into darker ends is so tasteful and magnificent that it is hard to take the eyes off.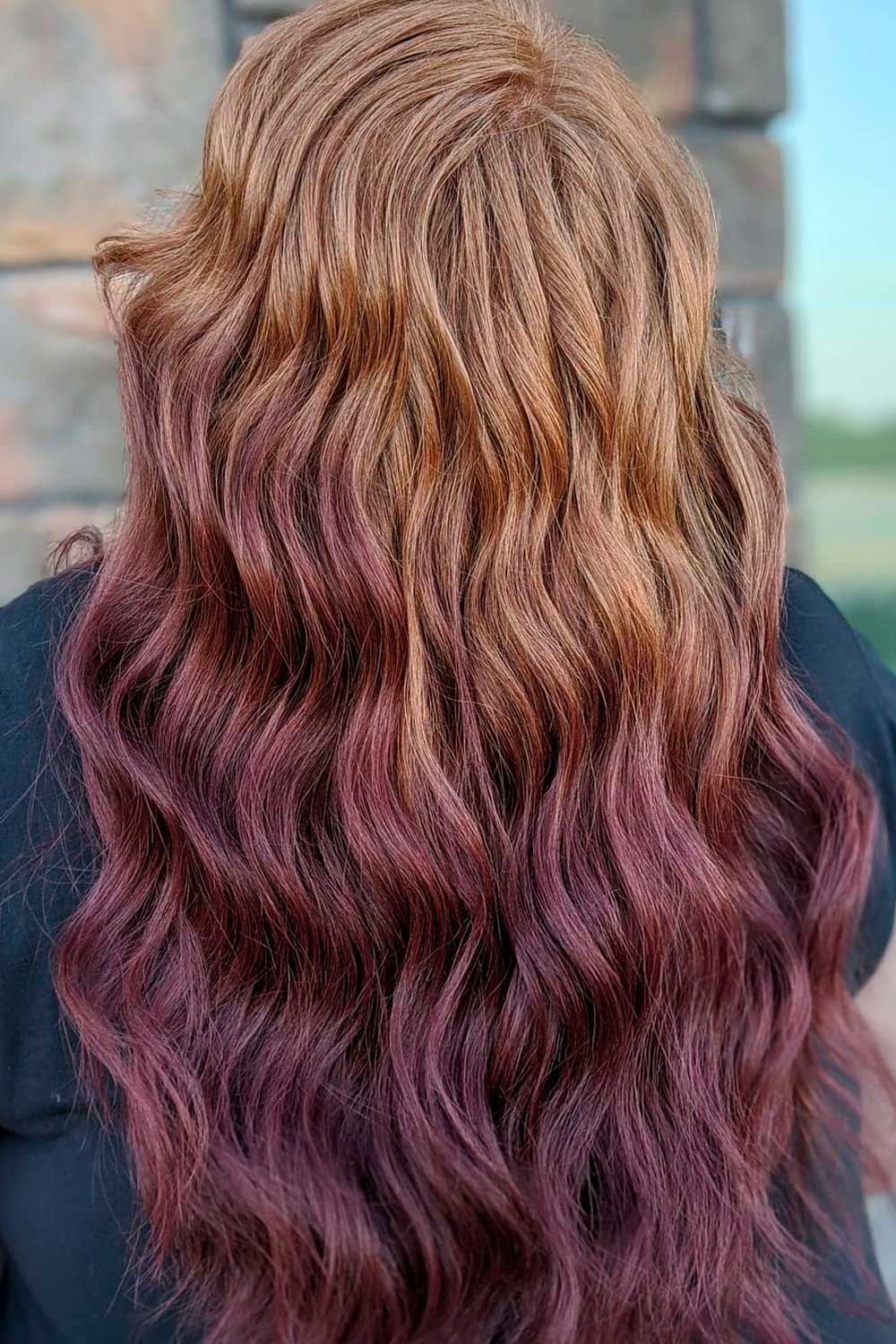 Credit photo: instagram.com/ggabrielle.maee
Brown And Black Hues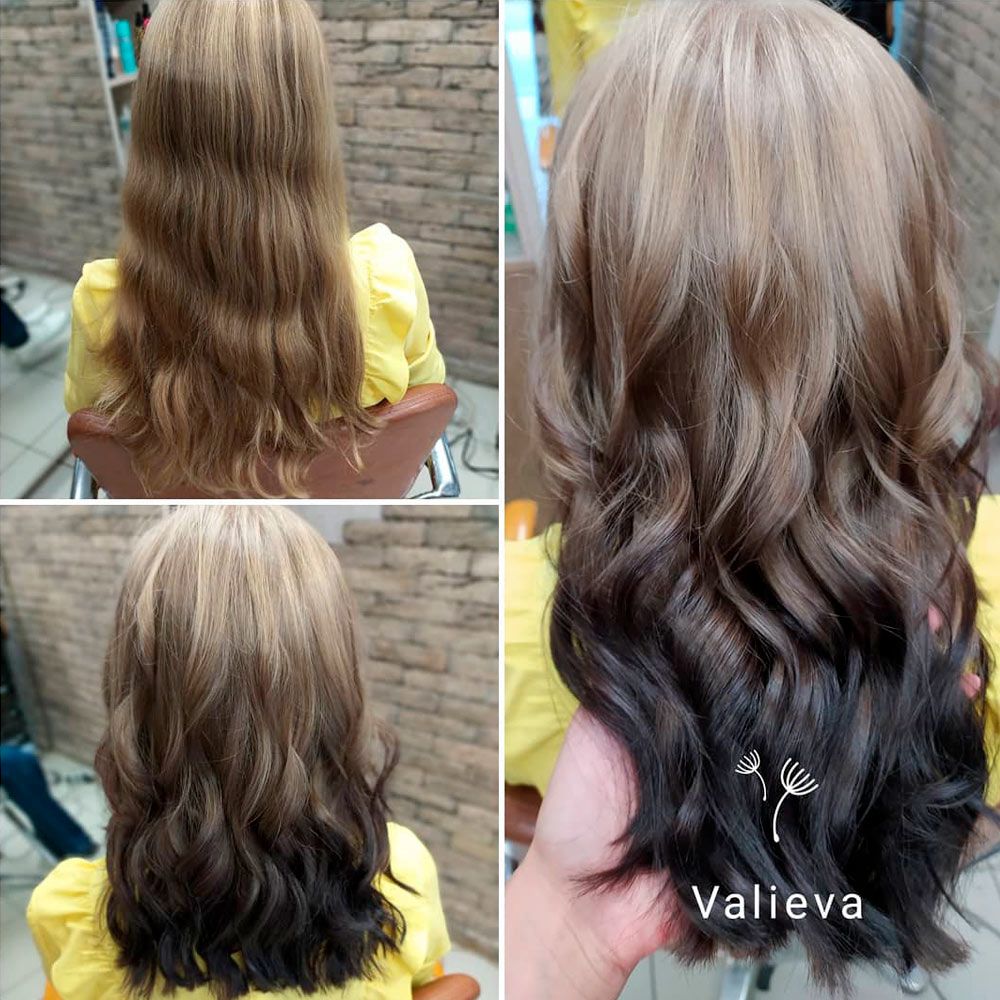 Credit photo: instagram.com/ksaniaksania
Contrasting shades do not turn on every lady equally. In times like this, creating the opposition between two darker hues is a possibility within your grasp. You should not dismiss the black ombre hair until you see how adorable it looks when combined with brown tones.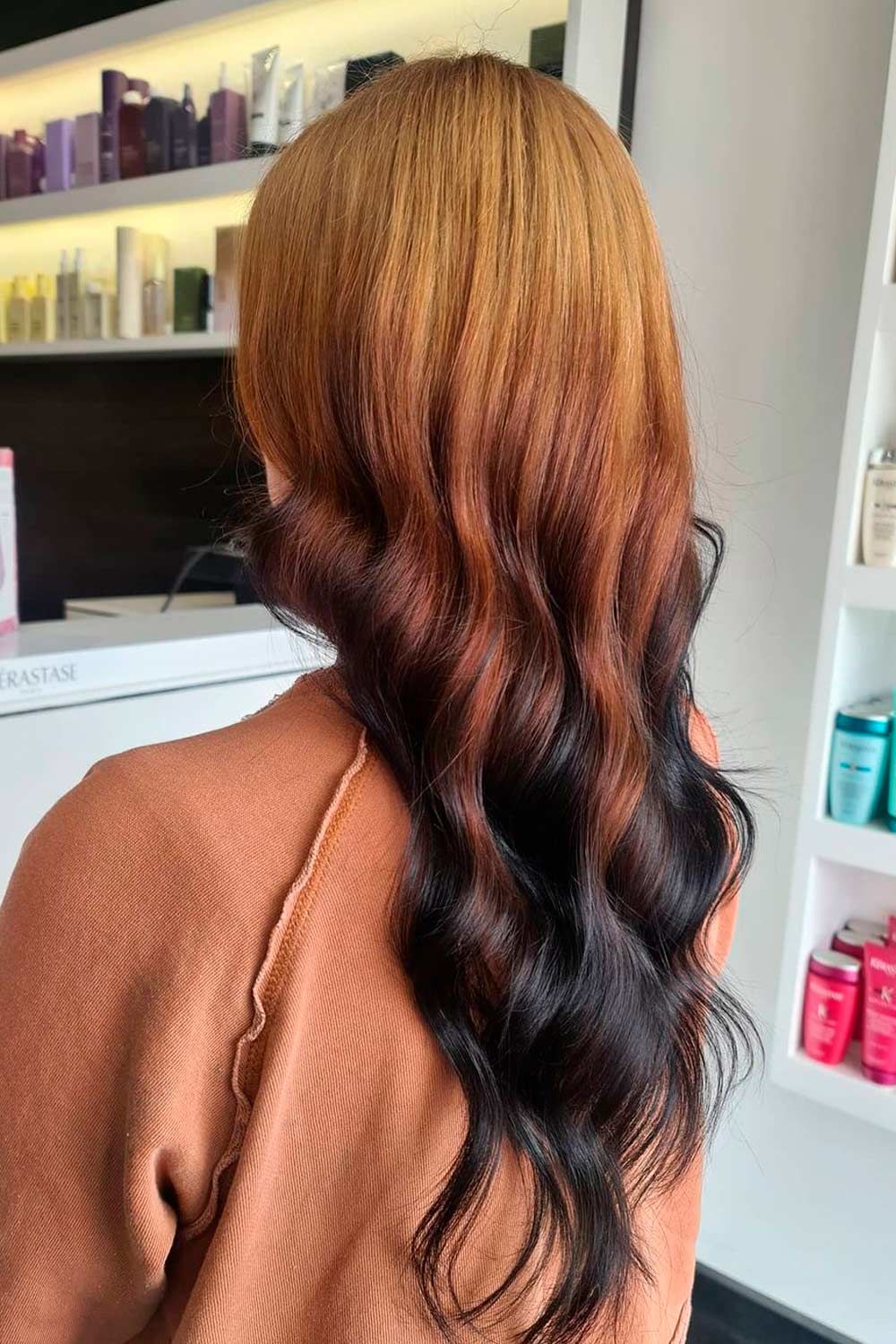 Credit photo: instagram.com/hairbylinarose
Reverse Fire Ombre Hair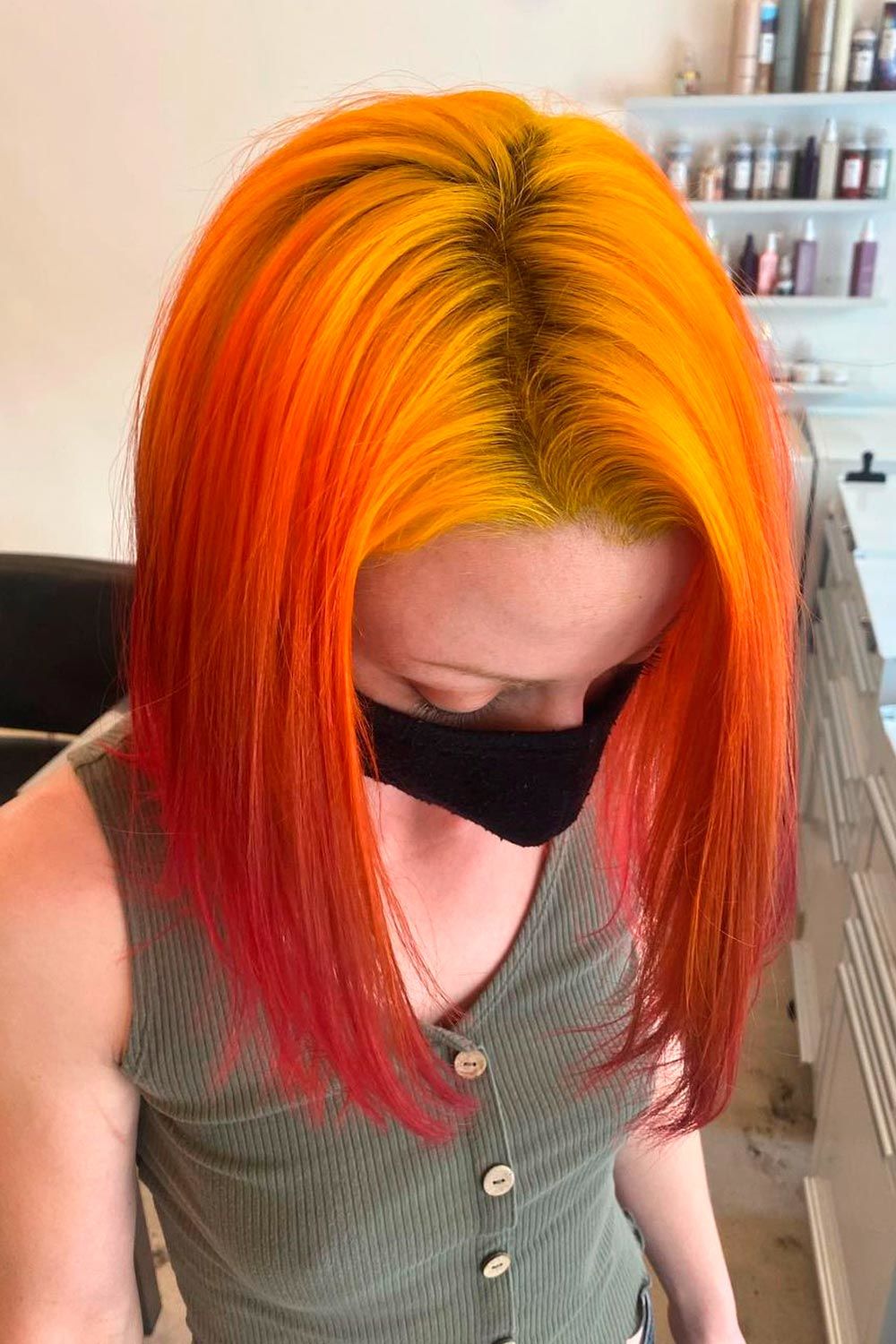 Credit photo: instagram.com/hairbyjlloyd
Ombre short hair is often underestimated due to the lack of canvas to experiment with. However, if you are bold enough to put on fiery hues or adopt the pink ombre hair, it shouldn't be challenging to create a look that is utterly unique and up-to-date. As long as your vibrant hair spikes your mood up – you have made the right choice!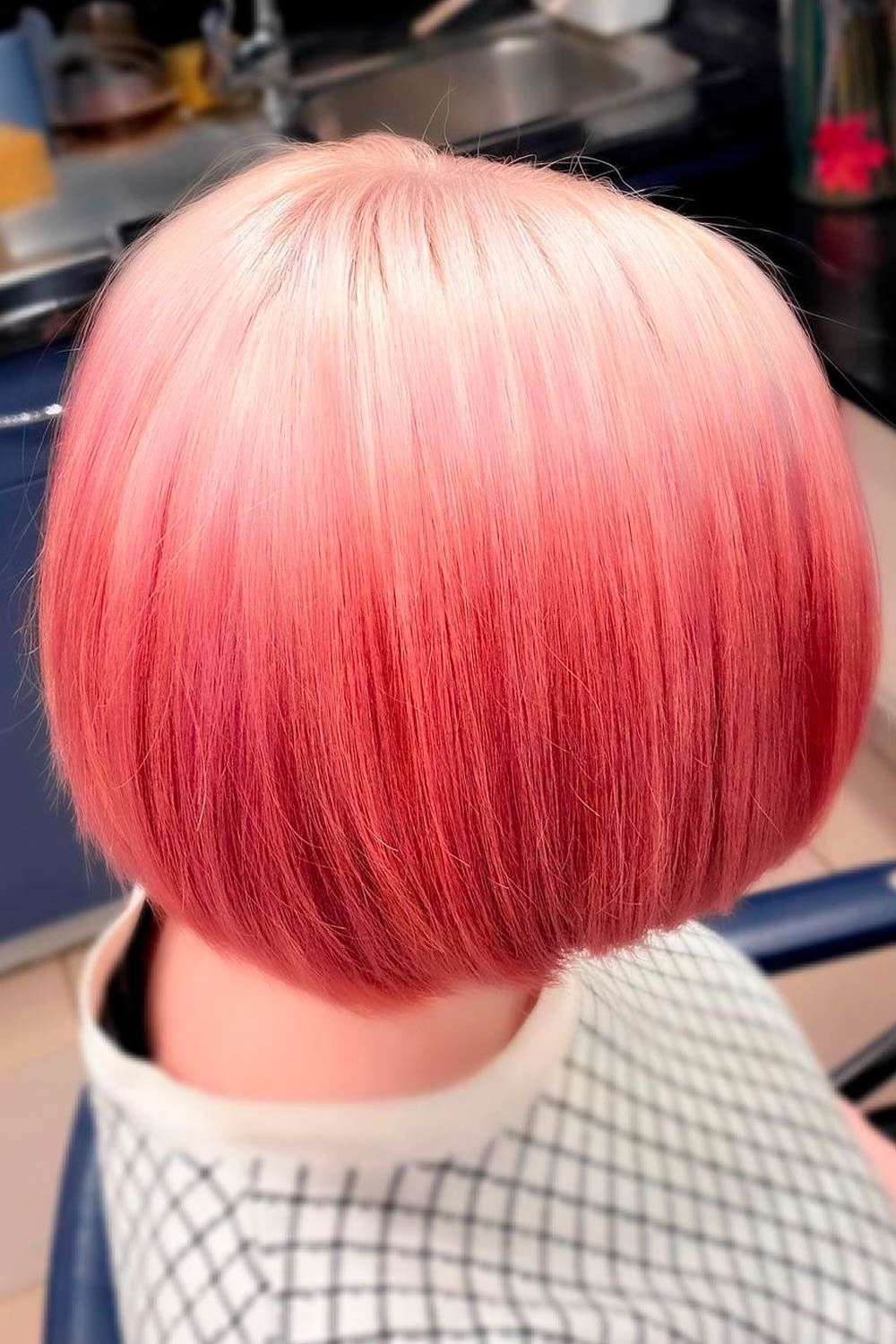 Credit photo: instagram.com/versal_bratislavskaya
Reverse Purple Ombre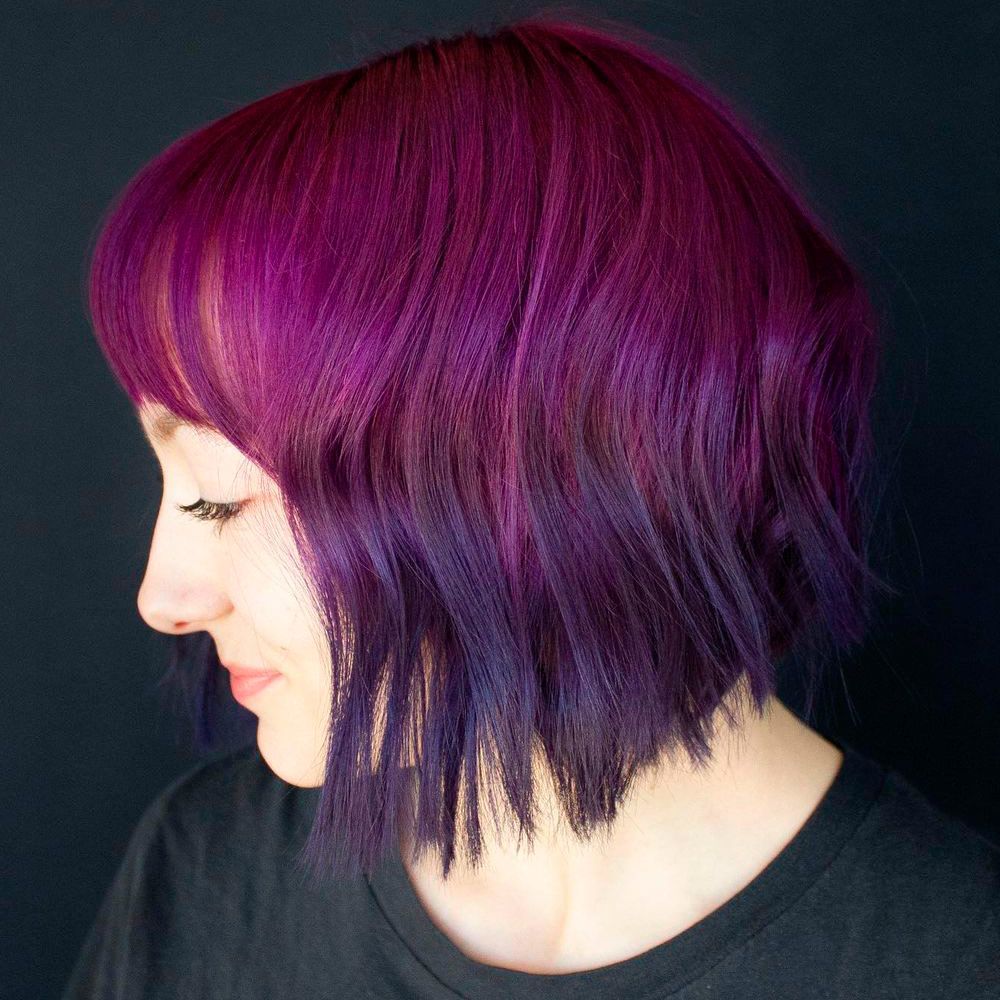 Credit photo: instagram.com/steph.p.hair
Purple ombre hair won over the hair fashion long ago. However, this season has brought in something entirely new and exciting to the play. The melting transition from light lilac to iris deep purple is outstanding. Nevertheless, the transition's uniqueness cannot affect the breath-taking effect that the look will have on anyone on the way.
Credit photo: instagram.com/tjbrockinhair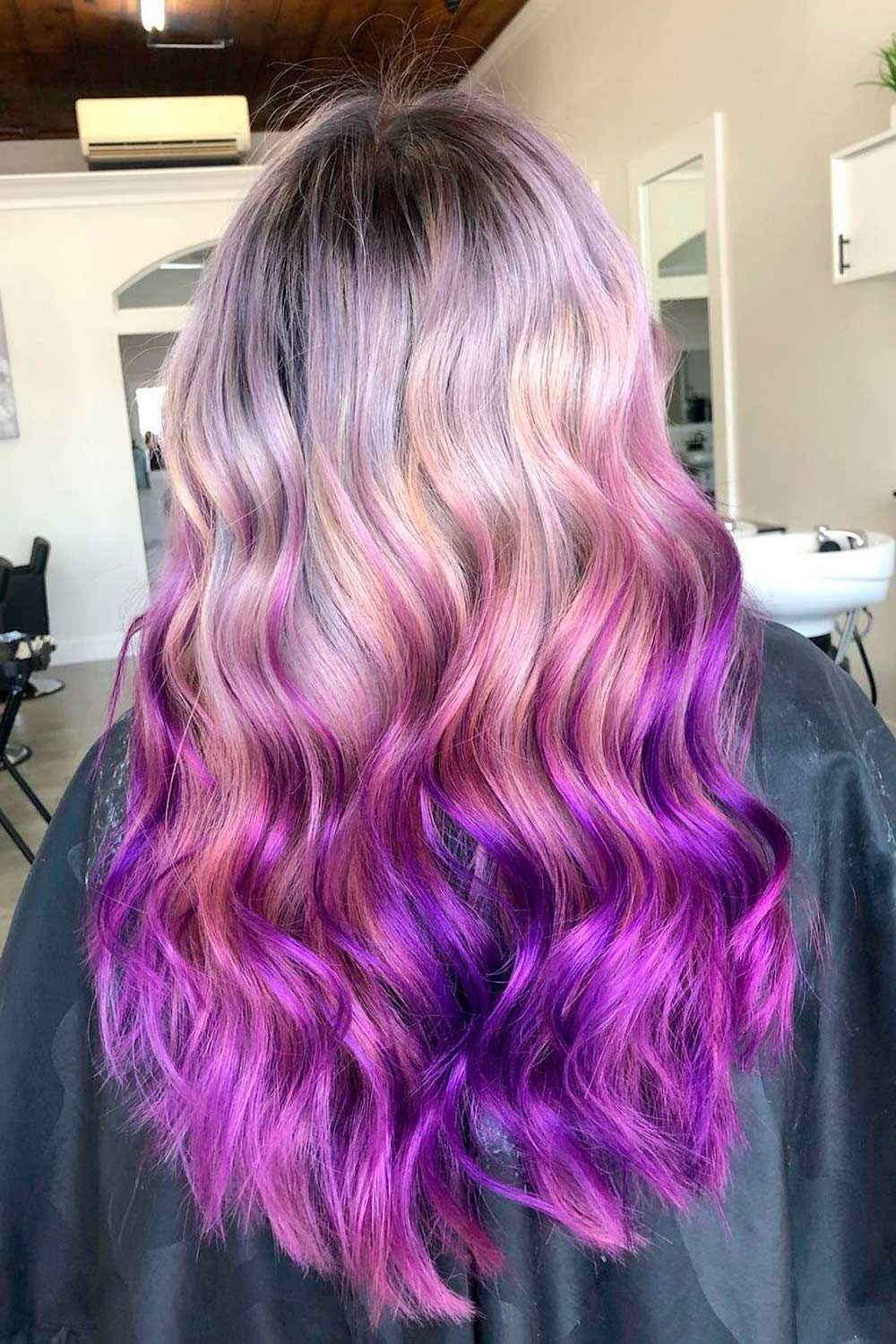 Credit photo: instagram.com/beautybymdeloso
Extra Bright Ideas With Black And Colorful Ombre Reverse Hair
Credit photo: instagram.com/thaliaayoub
Billie Eilish discovered the rebellious effects of neon green ombre hair, but other extra bright tones are waiting for adaptation. It may seem that copper to black transition is utterly casual until you see it in real life. While sea-blue to black will take you to the depths, you couldn't have imagined conquering. It's all about the limits and your will to discover new horizons.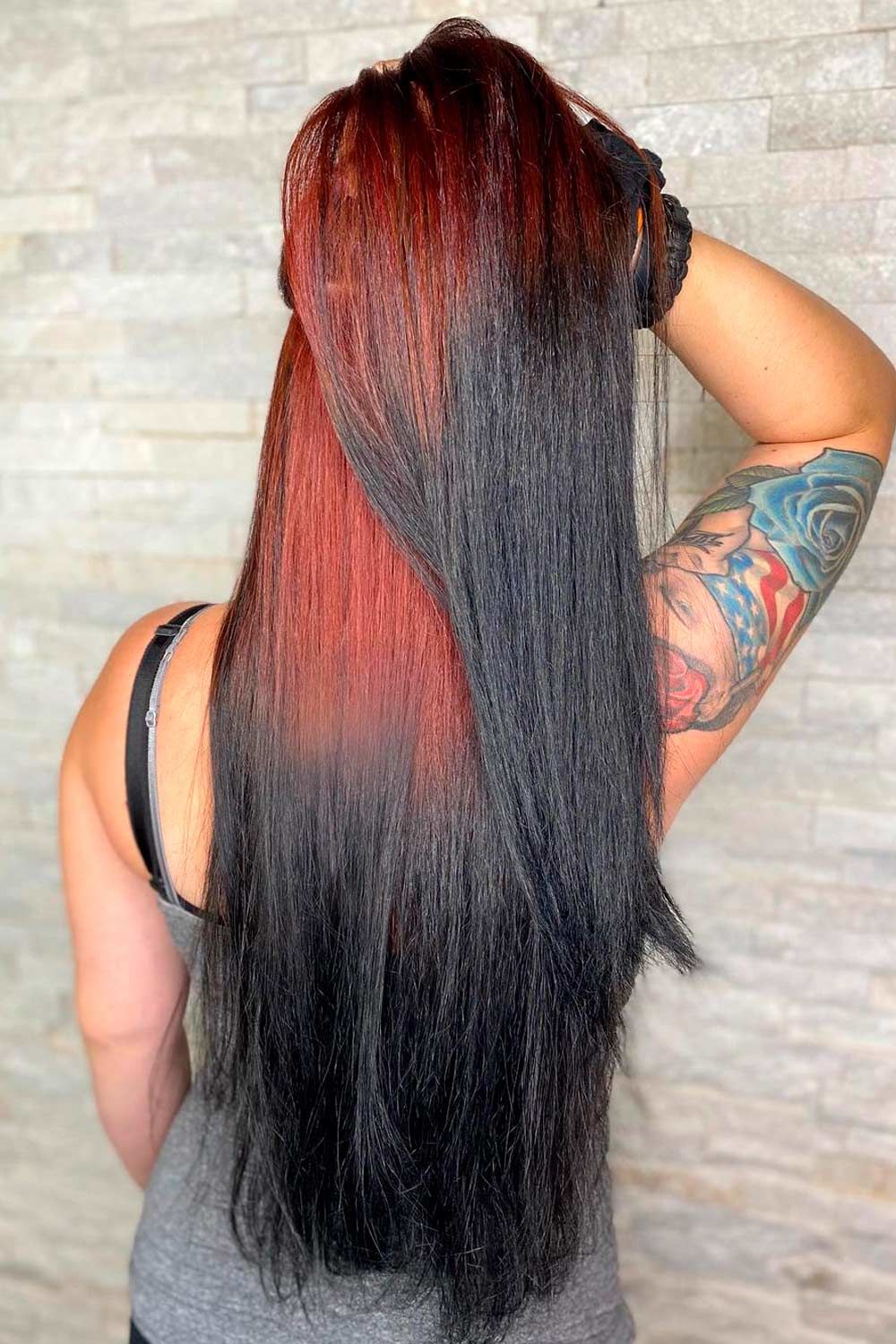 Credit photo: instagram.com/rae_lynn100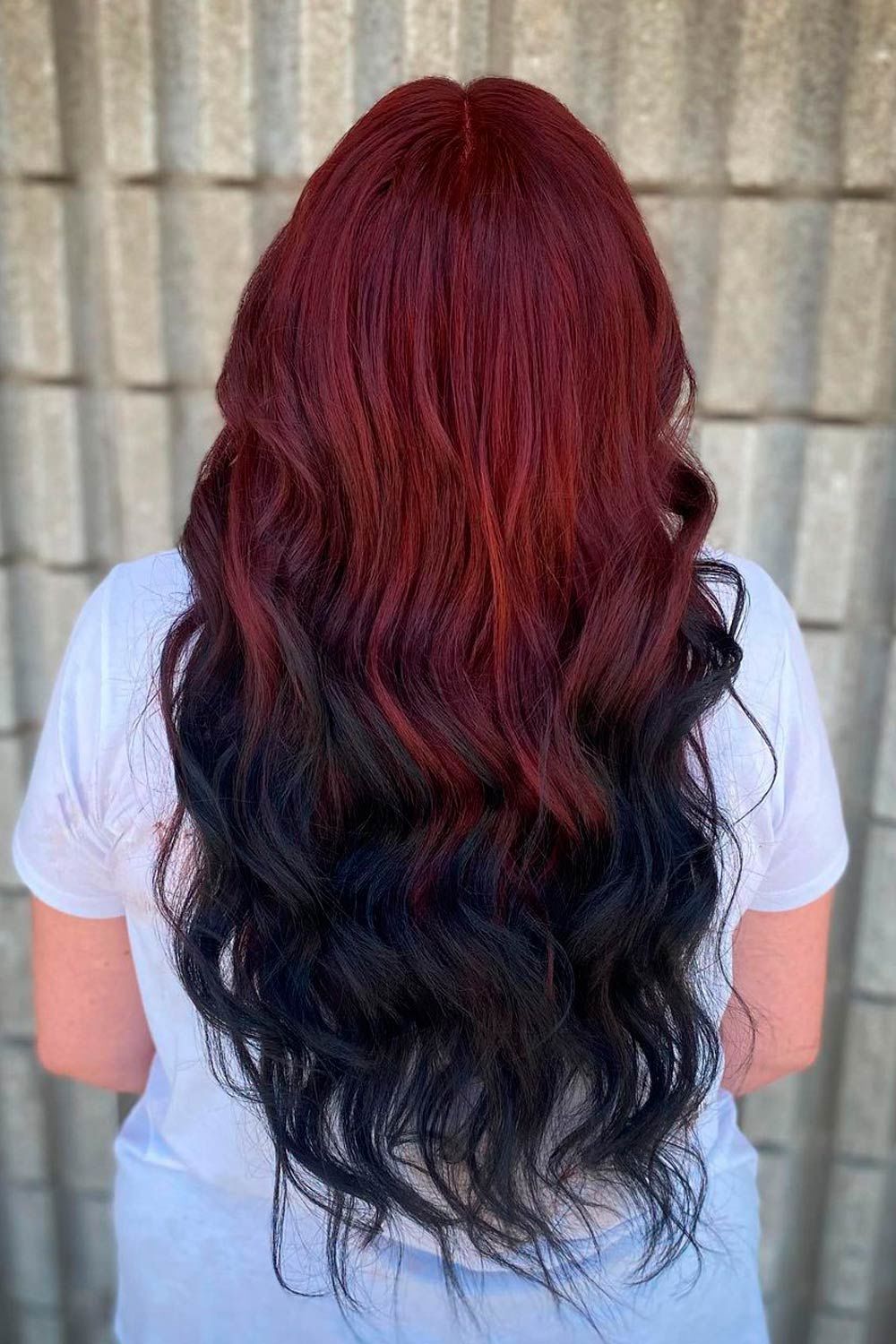 Credit photo: instagram.com/obsidianhair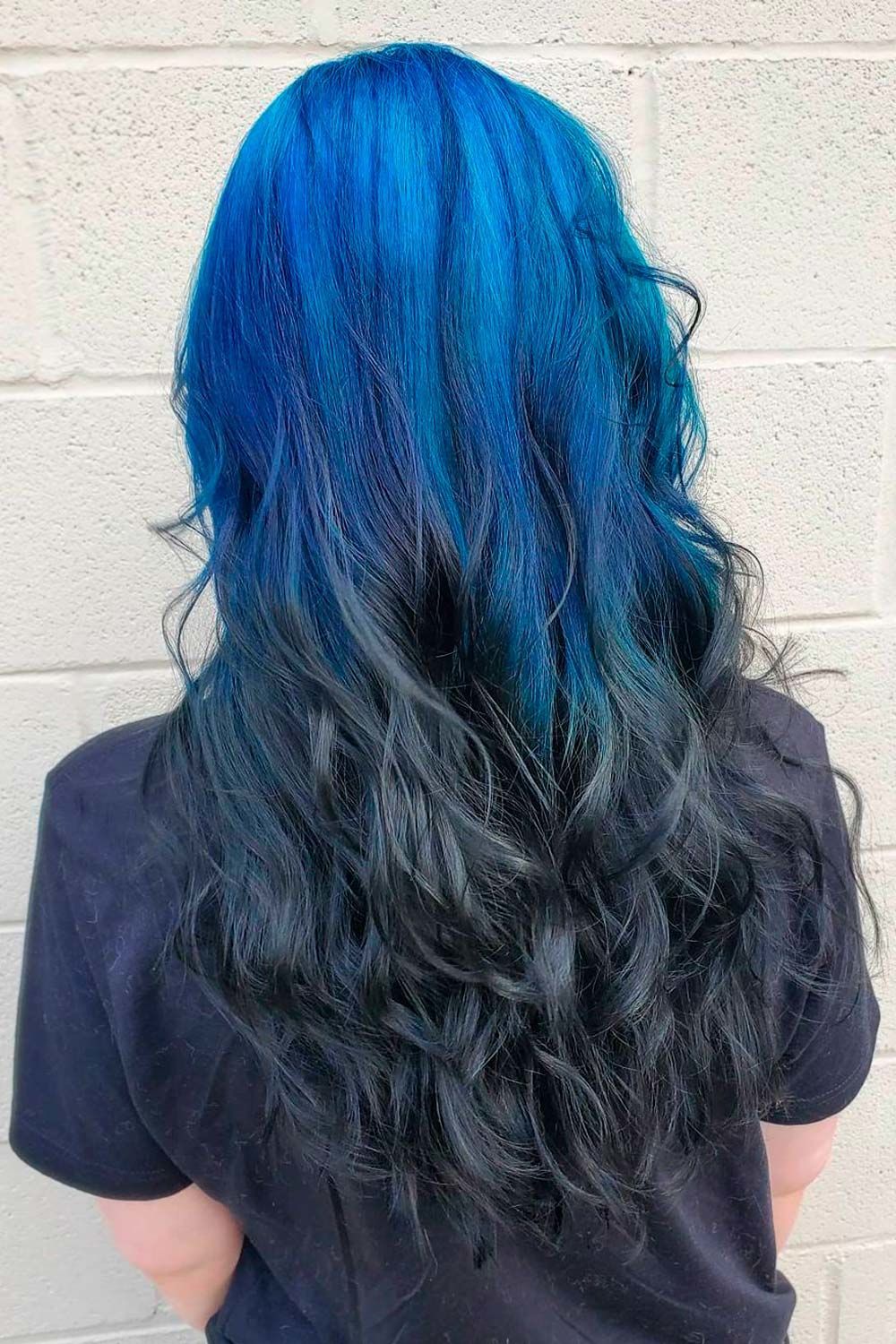 Credit photo: instagram.com/kelsimorgan_prim
REFERENCES:
Your ultimate resource for hair inspiration, styling tips, hair care advice, expert tutorials and more. Source