Our hair tutorial is really easy. Just follow each step and practice a little, and you will soon master it. Then you can sport this look as often as you wish and be amazing.
Source: The Freckled Fox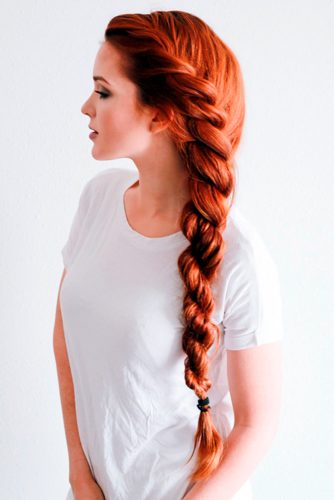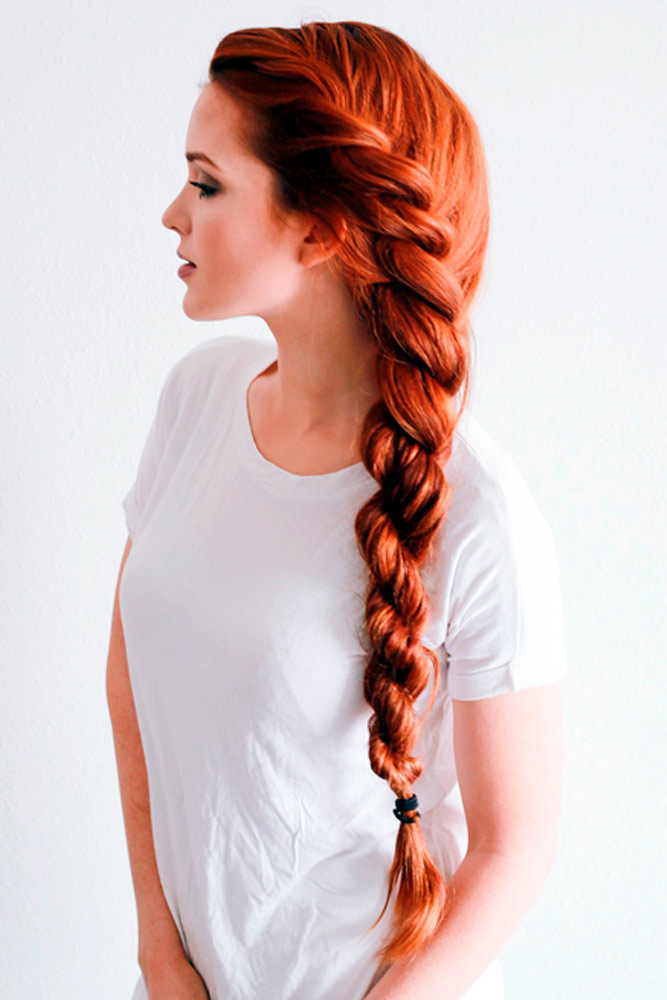 First, apply dry shampoo to your hair.
Use your hairbrush to smooth your hair out. After brushing, scratch the scalp with your fingers to get more volume.
Now part your hair. Pick a rectangular section on the side of your preference. Split this section in two halves.
Pull its front part over to the back part. Now make the front part fuller by adding more hair.
Next, criss cross the front and back parts.
Repeat points 4 and 5.
Keep repeating this process as you go down.
The moment your braid reaches the shoulder, take more hair from the back of your head.
Now take the two parts of your hair from the bottom and twist them tightly in a counterclockwise manner.
When they start twisting without your help, twist them around in a clockwise manner.
Keep repeating points 9 and 10, going down.
Now take a hair tie and secure the end of your braid.
Loosen the braid a bit by pulling it out section by section.
If you opt for a carefree look, you can pull out several strands of your hair.
Finally, apply hairspray.


Got excited? Click NEXT PAGE below to enjoy one more fascinating step-by-step tutorial!