You don't need to go deep into the Instagram feed to see how the brand new knotless braids outshine popular natural hairstyles. And that begs at least two questions: what are they and why have they become so huge with the girls of color?
There are a couple of reasons why more and more women from the natural-hair community switch from crochets and box styles to this new trend. In fact, you will also call this style a game-changer once you get to know it better, so dive in!
What Are Knotless Braids?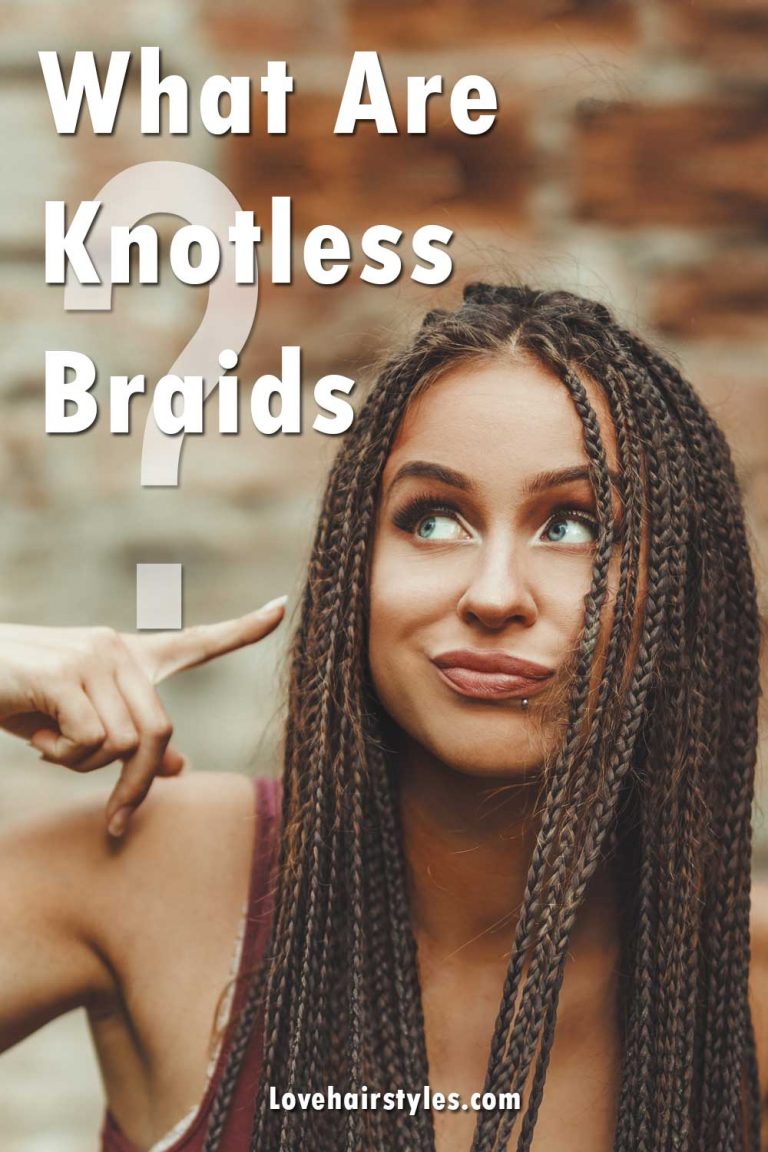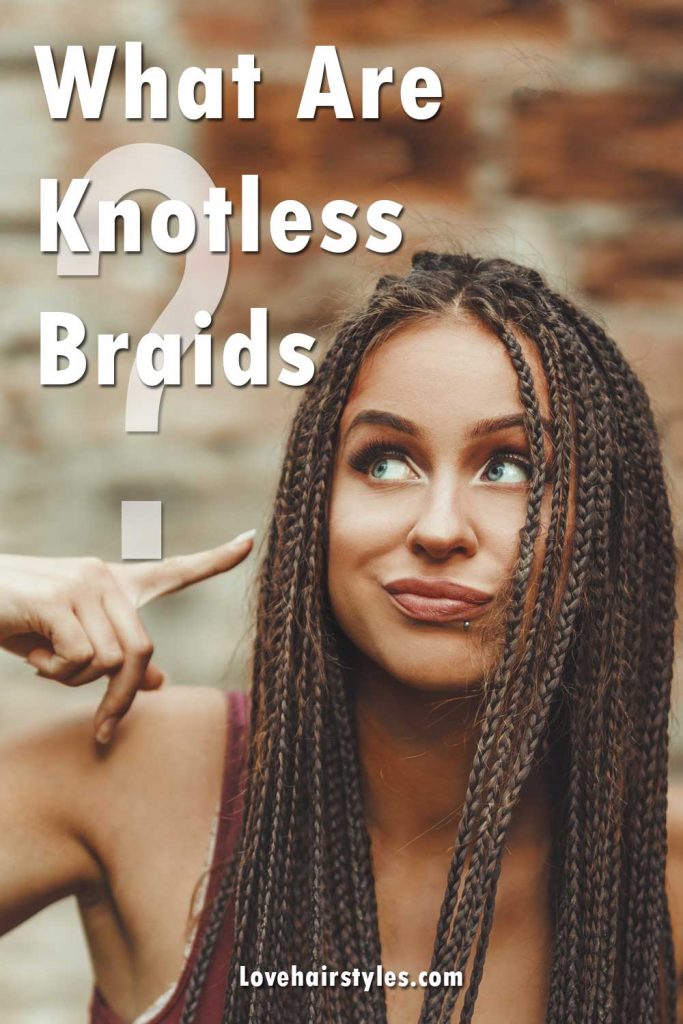 As you might have guessed by its appearance, it's a new type of good old box braids. And, as the name suggests, this technique doesn't feature those little knots that sit on the scalp because of the synthetic locks added. The knotless technique is pretty simple though: a braider feeds in the braiding hair to the natural mane in small pieces. Unlike box braids, the knotless alternative lies flat against the scalp, and therefore feels lighter, causing less tension.
Are Knotless Braids Better?
Let us just show you 5 reasons why many women of color opt for knotless box braids, so you will tell us if they're better or not!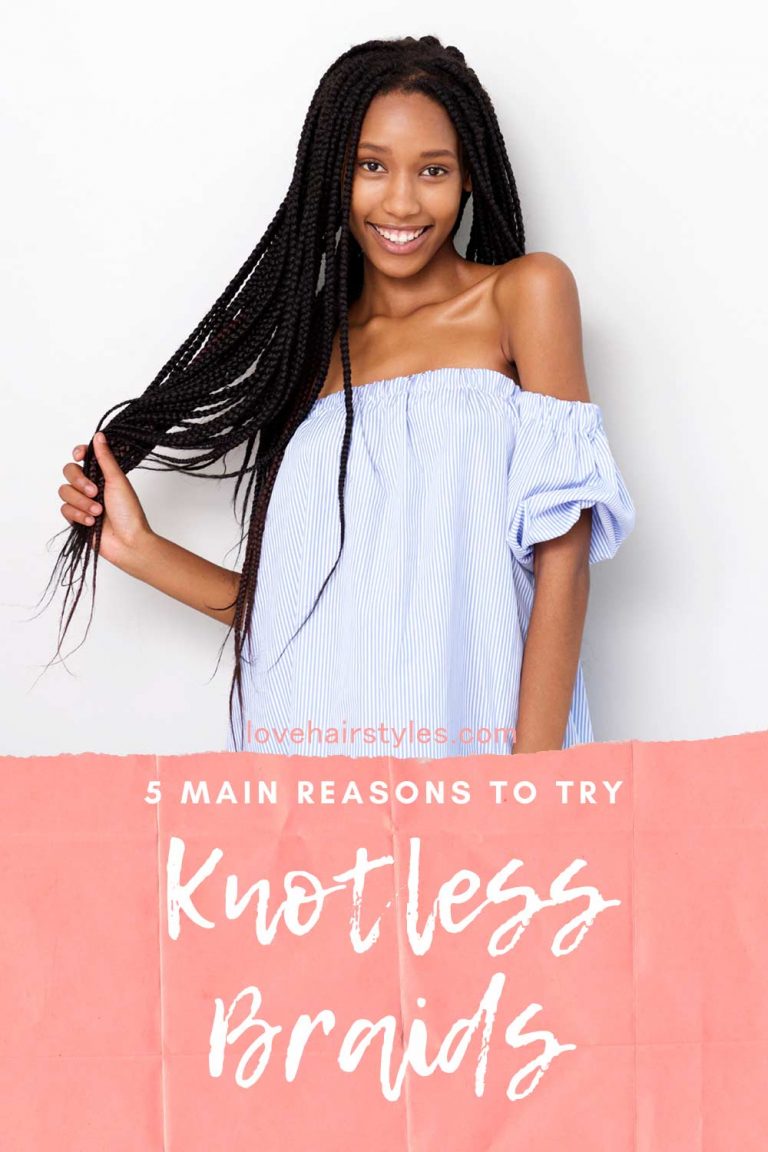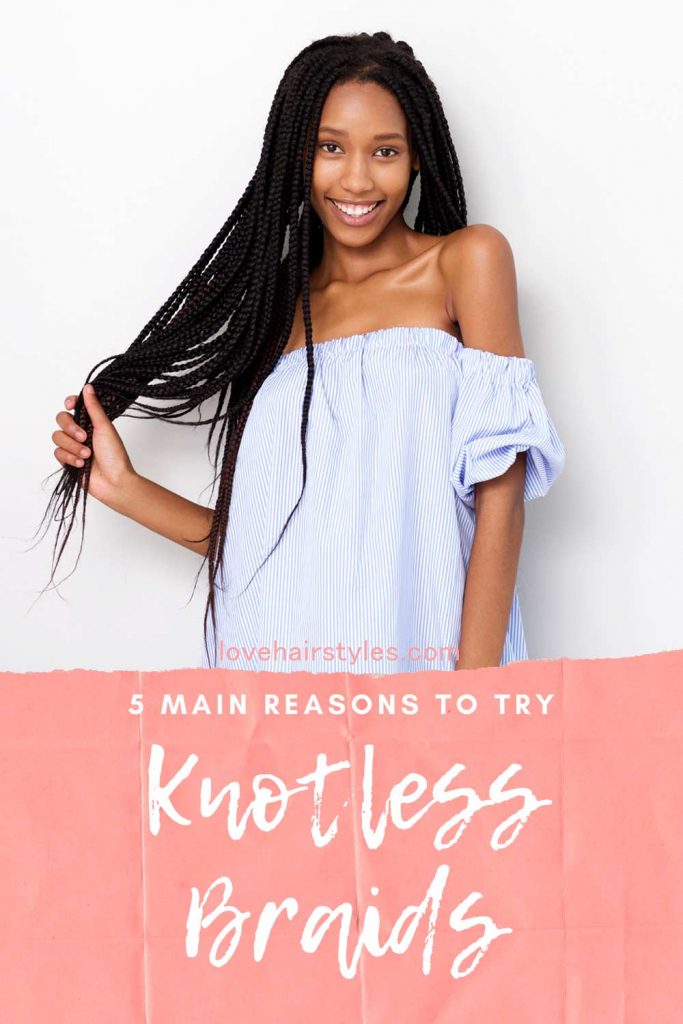 Less pain and tension. Since knotless box styles don't involve the knots sticking out, there's less tension in the scalp. Even though most protective styles are meant to actually protect the hair, they may still cause irritation and itchiness after a certain amount of time. Plus, it's no secret that undoing those tight knots is a pretty painful aspect!
Better styling. If someone told us that natural braids could become even more flexible, we wouldn't believe a word a few weeks ago! Still, that's true with the knotless trend. These braids feel light and hence go easy with any style. You can instantly switch from one style to another, forgetting about the weight of the style.
Even healthier hair. Let's not forget that natural braids are not only a way of self-expression of African American goddesses but they're also meant to keep natural hair healthy. Well, with the lightweight texture of the style, it's like an extra glass of water and breathe of fresh air for your hair.
A truly protective style. Compared to traditional protective hairstyles, knotless box braids use a lot less hair. All in all, you only feel the weight of your own locks so you're basically saving your hair. On top of that, this style is way more low-maintenance, which is a win for busy ladies who want to keep things fab and comfy.
A fresh take at the popular styles. Last but not least, the knotless style looks pretty much familiar while still feeling fresh and brand new. This style re-imagines the idea of protective hairstyles in a healthier and more aesthetically pleasing way.
How do you do knotless braids?
Even if you're no stranger to protective styles, it's always better to know what to expect from a new one. So here's a great video showing how the most popular protective style of now is done!
Things to know before the appointment
Q: How long do knotless braids take?
A: The amount of time knotless box braids take depends on the length and size, as well as the thickness of your hair. Similarly to most natural styles, it usually takes from 5 to 9 hours.
Q: How long do they last?
A: Although it takes a certain time commitment, the knotless style can last from 4 to 6 weeks.
How Do I Care For Knotless Box Braids?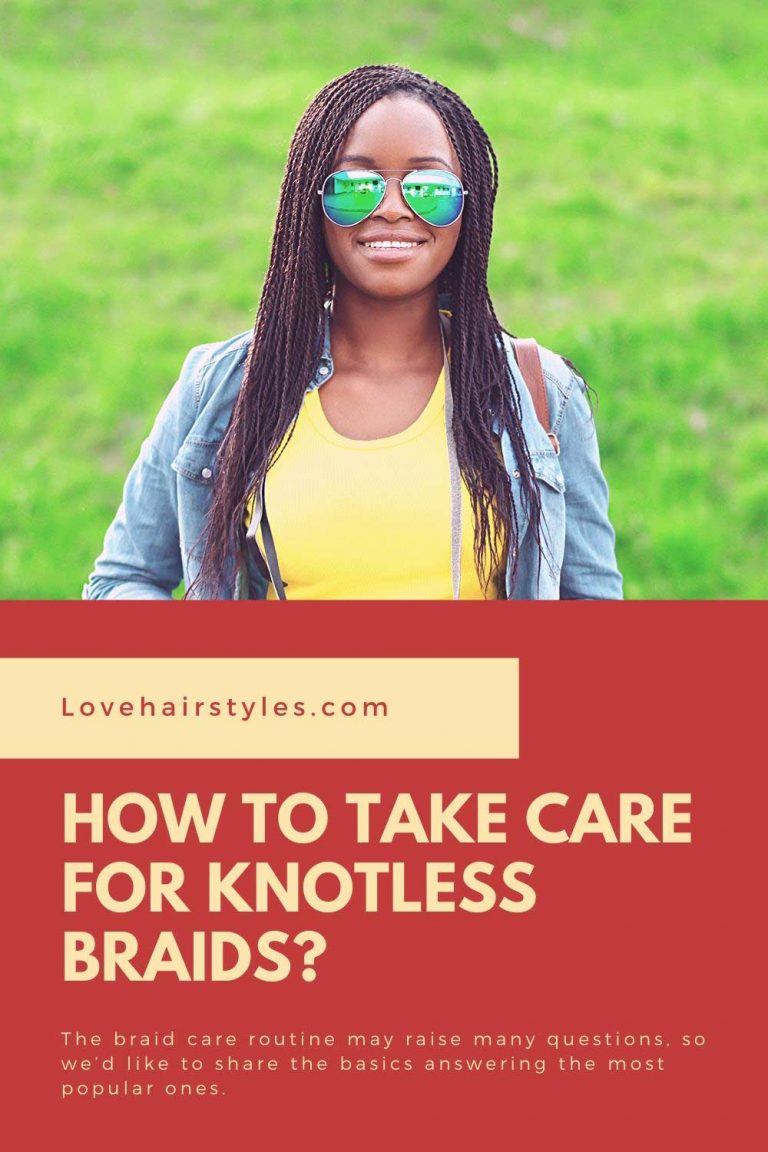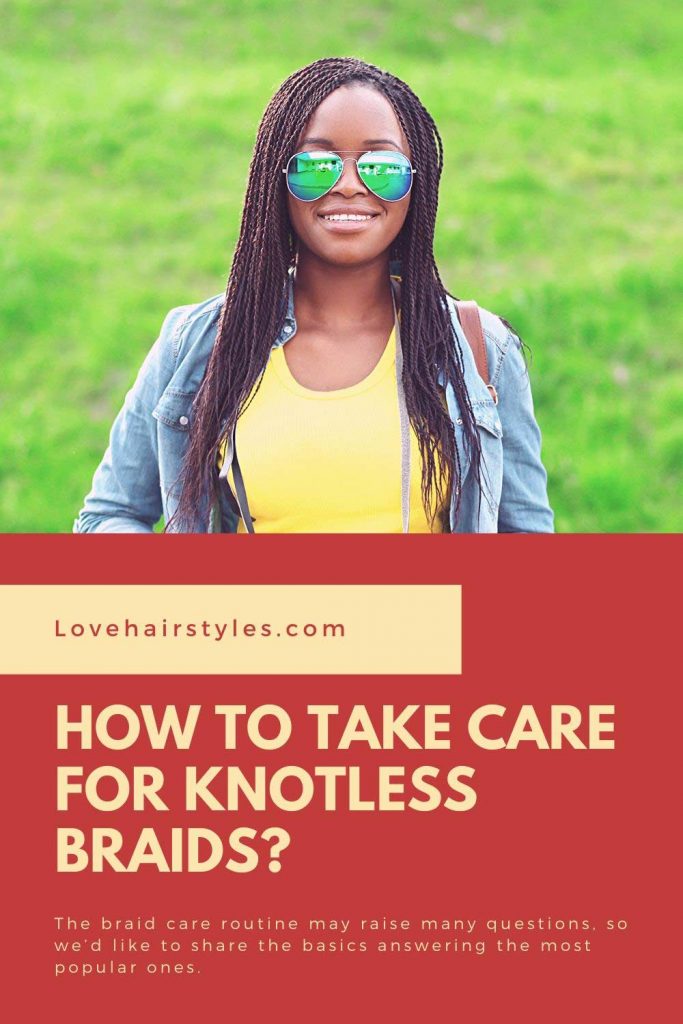 When rocking a protective style, it's crucial to take the right approach to its maintenance. The braid care routine may raise many questions, so we'd like to share the basics answering the most popular ones.
Q: How do you keep knotless braids fresh?
A: Leave-in conditioners are the musts to keep the braids fresh and scalp moist. Make sure to moisturize your hair 2-3 times a week with sulfate-free, oil-based leave-in treatments.
Q: How do I keep my braids from smelling?
A: If you have oily scalp and feel that your braids start smelling, you can use invisible dry shampoo. Just give your scalp a coat of the product and softly rub it through the hair.
Q: How do you sleep with knotless braids?
A: Wearing a silk scarf before going to bed is another key to keeping your braids fresh every day. As a matter of fact, it's one of the most important care basics for anything from long to medium knotless box braids.
Stylish Options For Girls With Knotless Braids
From ombre half-up with angular sections and sophisticated high buns to side-swept knotless crochet braids and defined looks, you are free to experiment with tons of styles with your weightless gorgeous braids.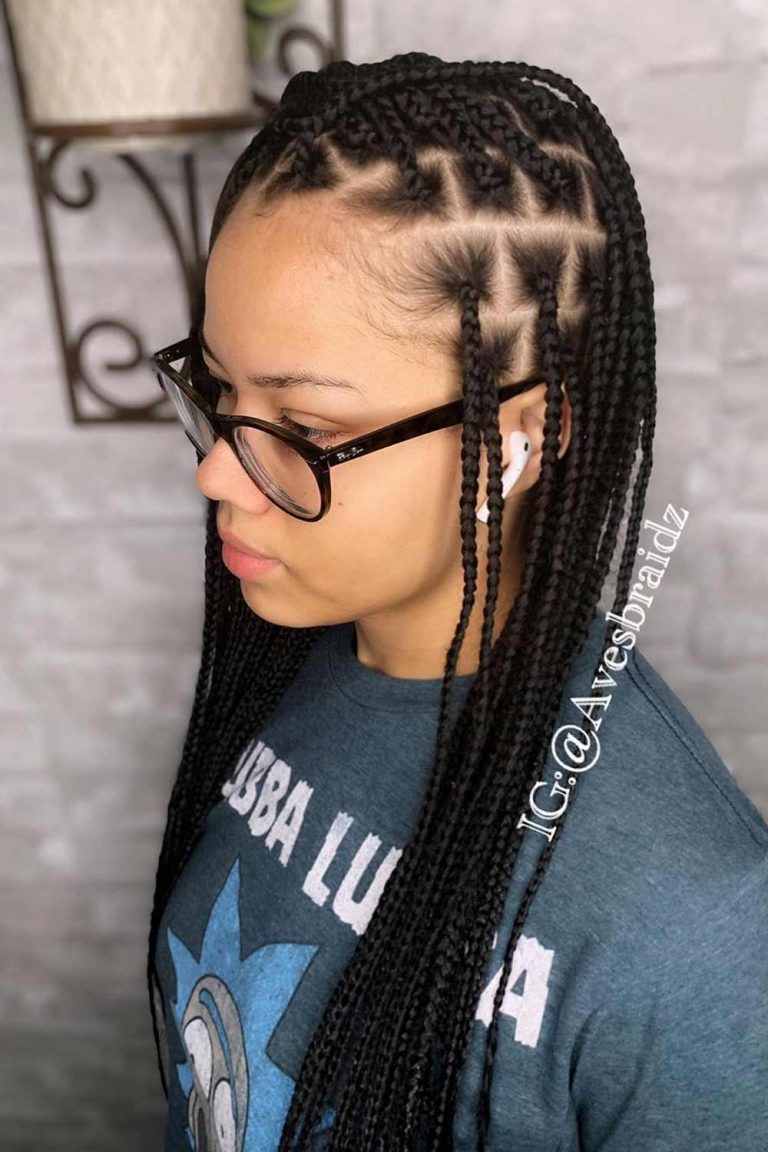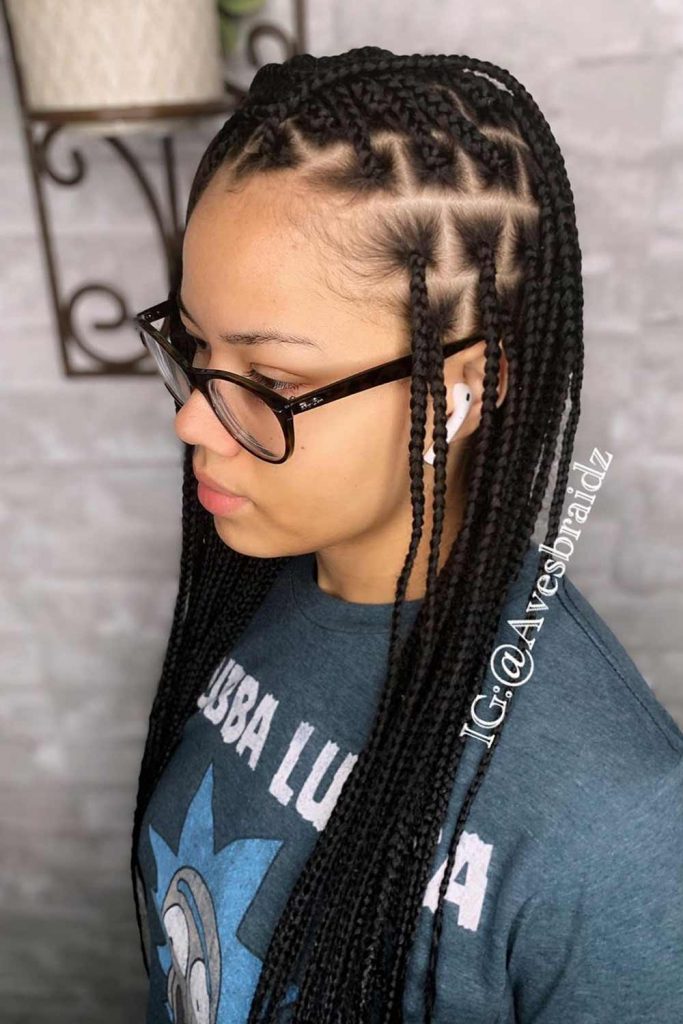 Credit photo: instagram.com/avesbraidz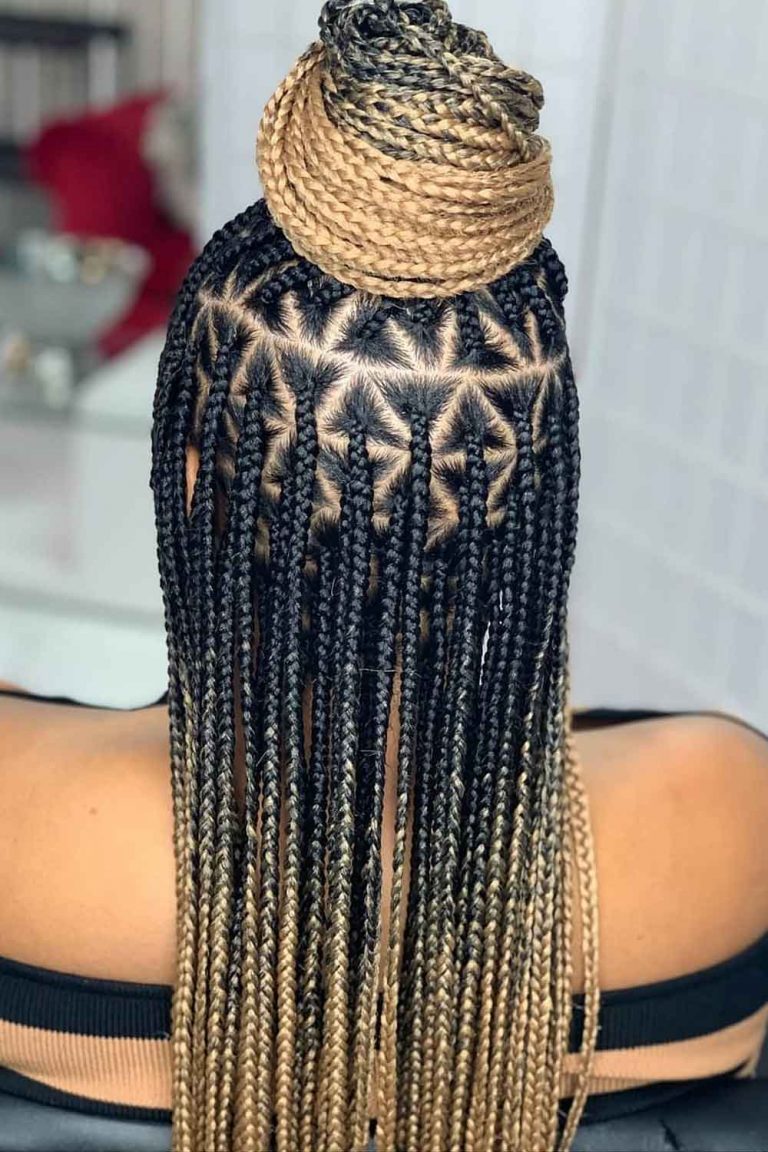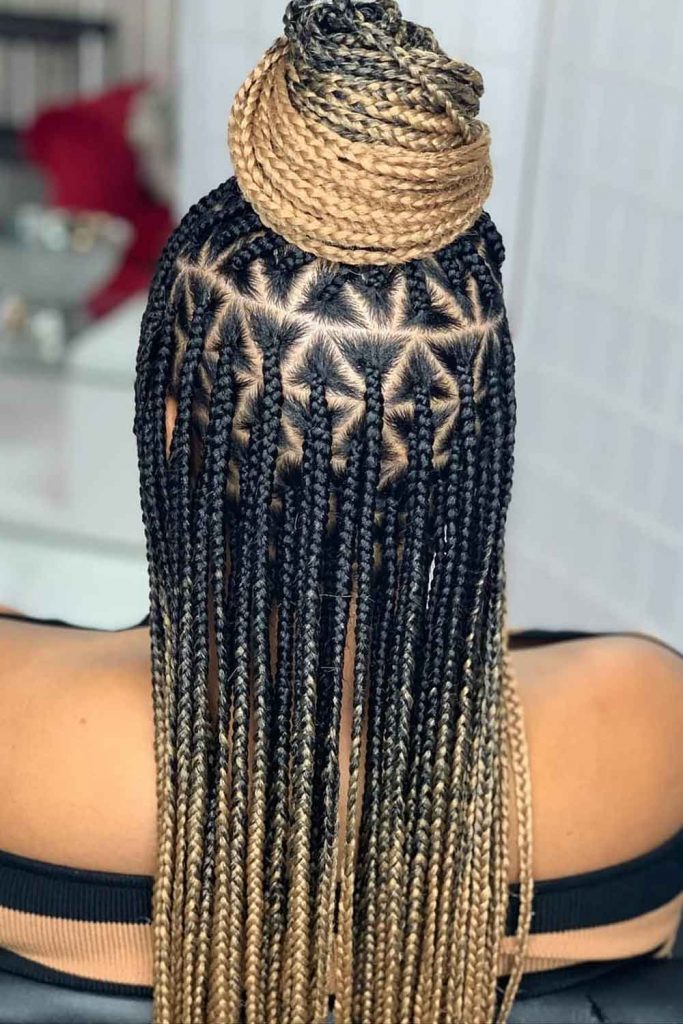 Credit photo: instagram.com/blackhair_flair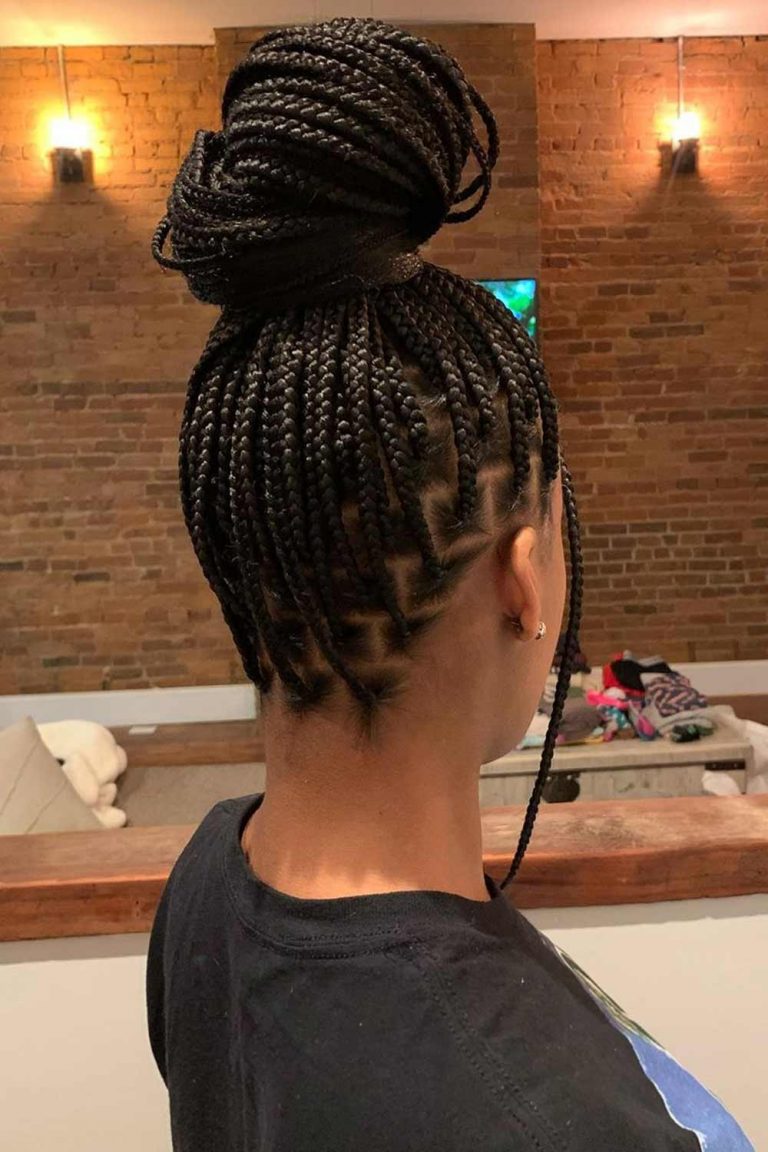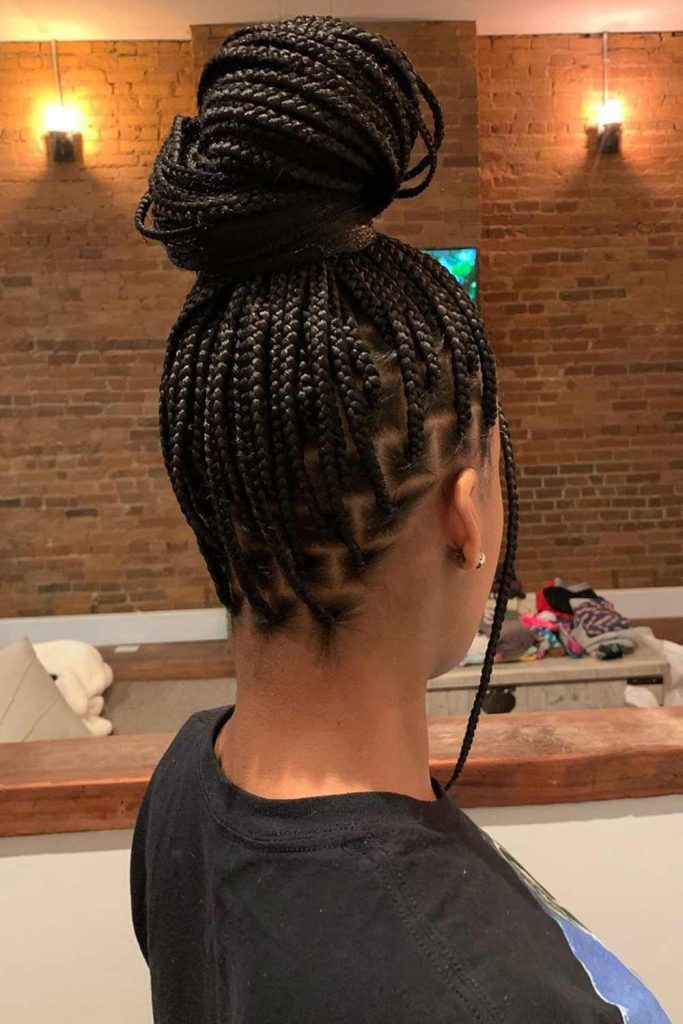 Credit photo: instagram.com/shexcrownedme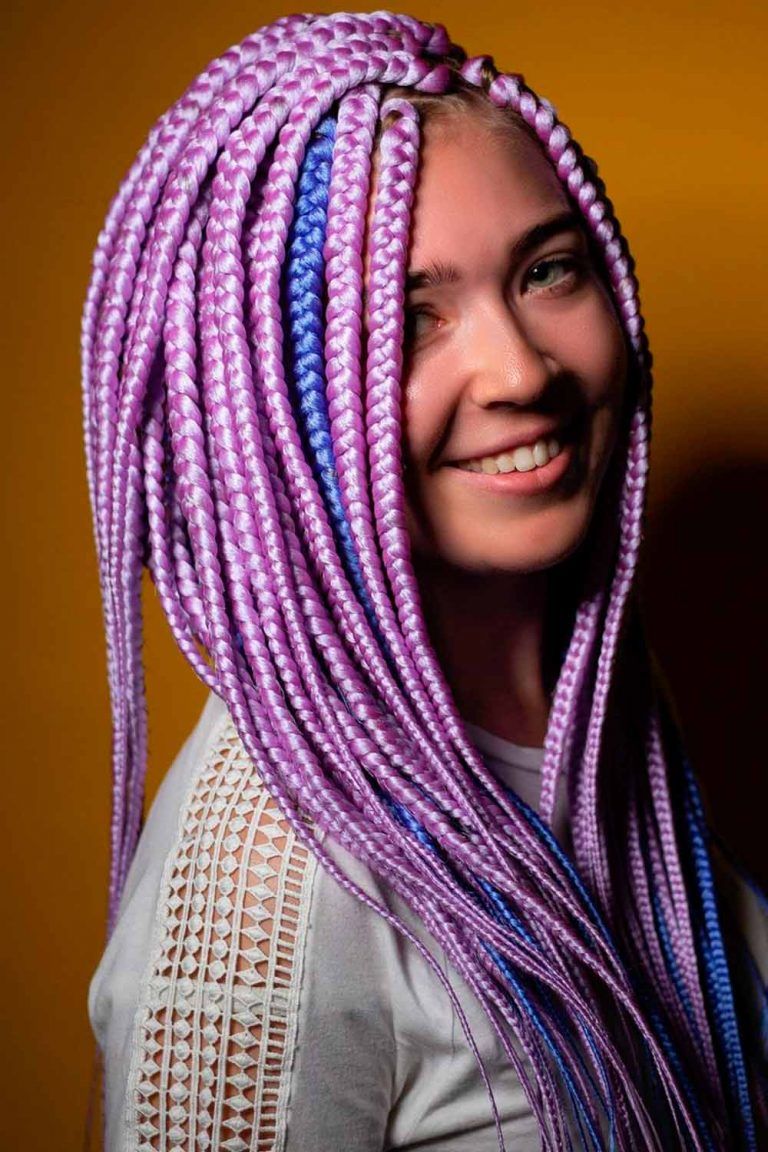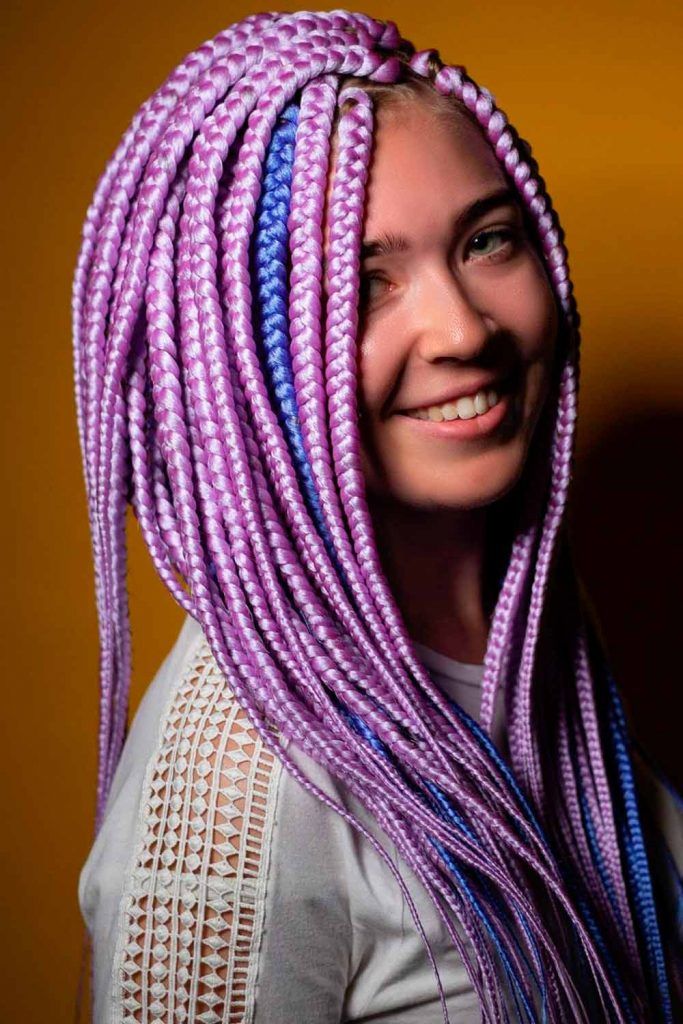 Credit photo: instagram.com/braidsvolna
Knotless braids are the revolution in the world of natural hairstyles that have made a protective style even healthier and more beautiful. Now that we all know why so many women are crazy about the trend, it's safe to say it: the future is knotless!
FAQ: Knotless Braids
Do knotless braids last longer?
Knotless braids have the ability to last longer for rougher textures with tighter curls, lasting up to 3 months. However, they may not stay as long on silkier textures with loose curl patterns.
What is the point of knotless braids?
When done correctly, the knotless approach prevents traction alopecia, which is a kind of hair loss for people who wear braids that are put too tight with huge knots. This approach takes a little longer to set up, but it's worth the beauty and the health of your hair.
Are knotless braids heavy?
Knotless braids are not too heavy, and they are not too thick. They are simply flat and lie down in that manner. So, you won't feel like you have too many braids on your head. Knotless braids are ideal for busy ladies who want to protect their natural tresses, as well as for those looking for a low-maintenance holiday hairstyle.
REFERENCES:
Never be uninspired when it comes to how to style and care for your hair. Source