Are you ready to take your hairstyle game to the next level? Look no further than peekaboo braids – a captivating and fashionable trend that is sure to turn heads. Peekaboo braids offer a unique twist to traditional braided styles, adding an element of playfulness and intrigue. Whether you're seeking a subtle yet striking accent or a bold and eye-catching statement, these braids are a perfect choice. In this blog post, we'll dive into the world of peekaboo braids, exploring their versatility, styling options, and how to achieve the look yourself. Get ready to unlock a world of stunning possibilities as we unveil the secrets behind this stylish trend.
What are Peekaboo Braids?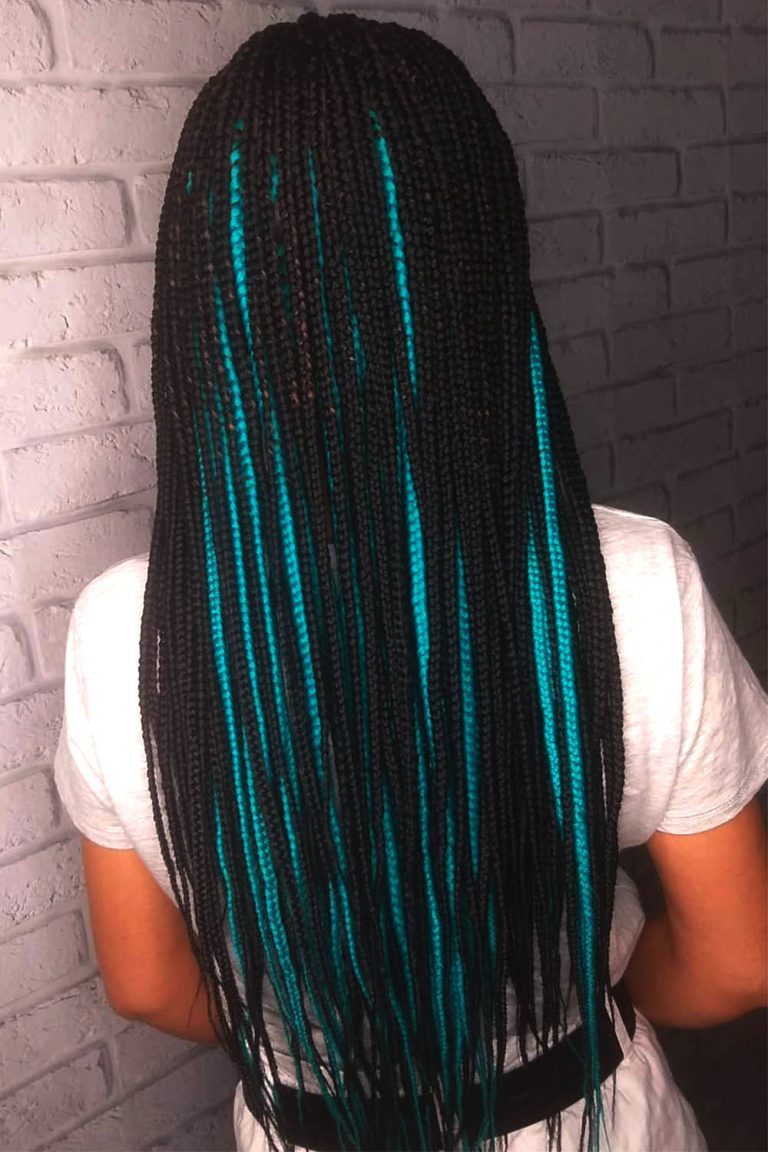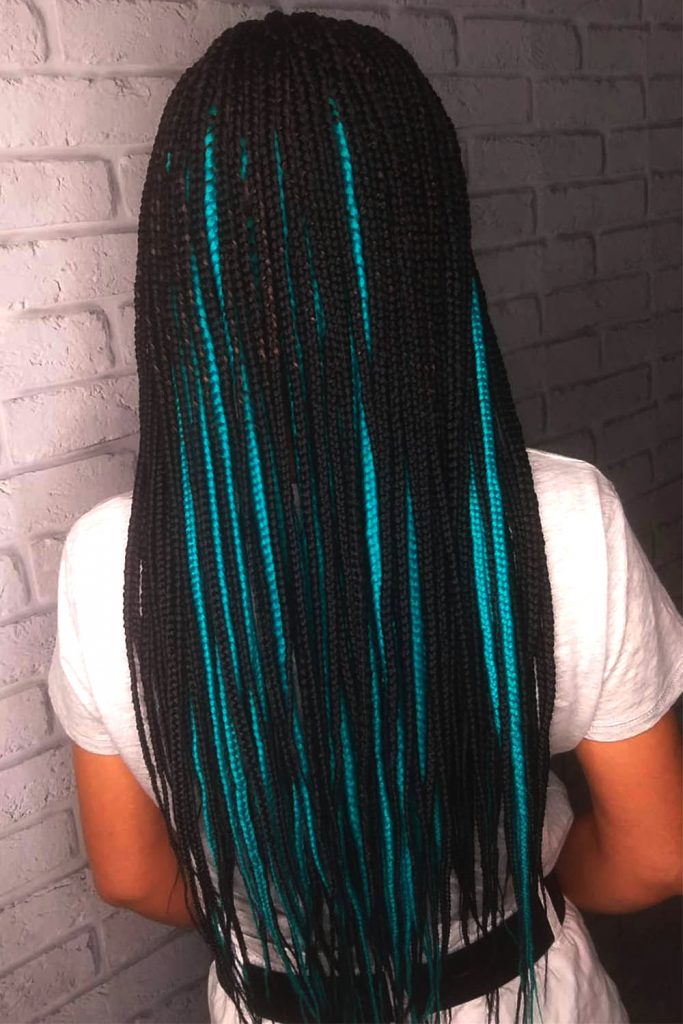 Credit photo: Instagram.com/afrotinka.po
Peekaboo braids are a trendy and creative hairstyling technique that has garnered attention over the years. This then leads to the question of what are peekaboo braids. It is a hairstyling technique that involves incorporating colorful extensions into box braids, while the rest of the hair is braided with a base color of black or brown. The extensions could be of any color like pink, blue, blonde etc and are also quite few in number. Peekaboo braids offer versatility in terms of placement and design. They can be positioned in a variety of ways, such as along the hairline, scattered throughout the hair, or specifically placed to frame the face.
Incredible Ways to Style Your Peekaboo Braids
Now that you know what this trendy style is all about, it is also necessary to learn how to rock it effortlessly. For your inspiration, we've listed out a few hairstyle ideas to try out.
Trendy Braids with Curly Ends
Credit photo: instagram.com/braidedroots
i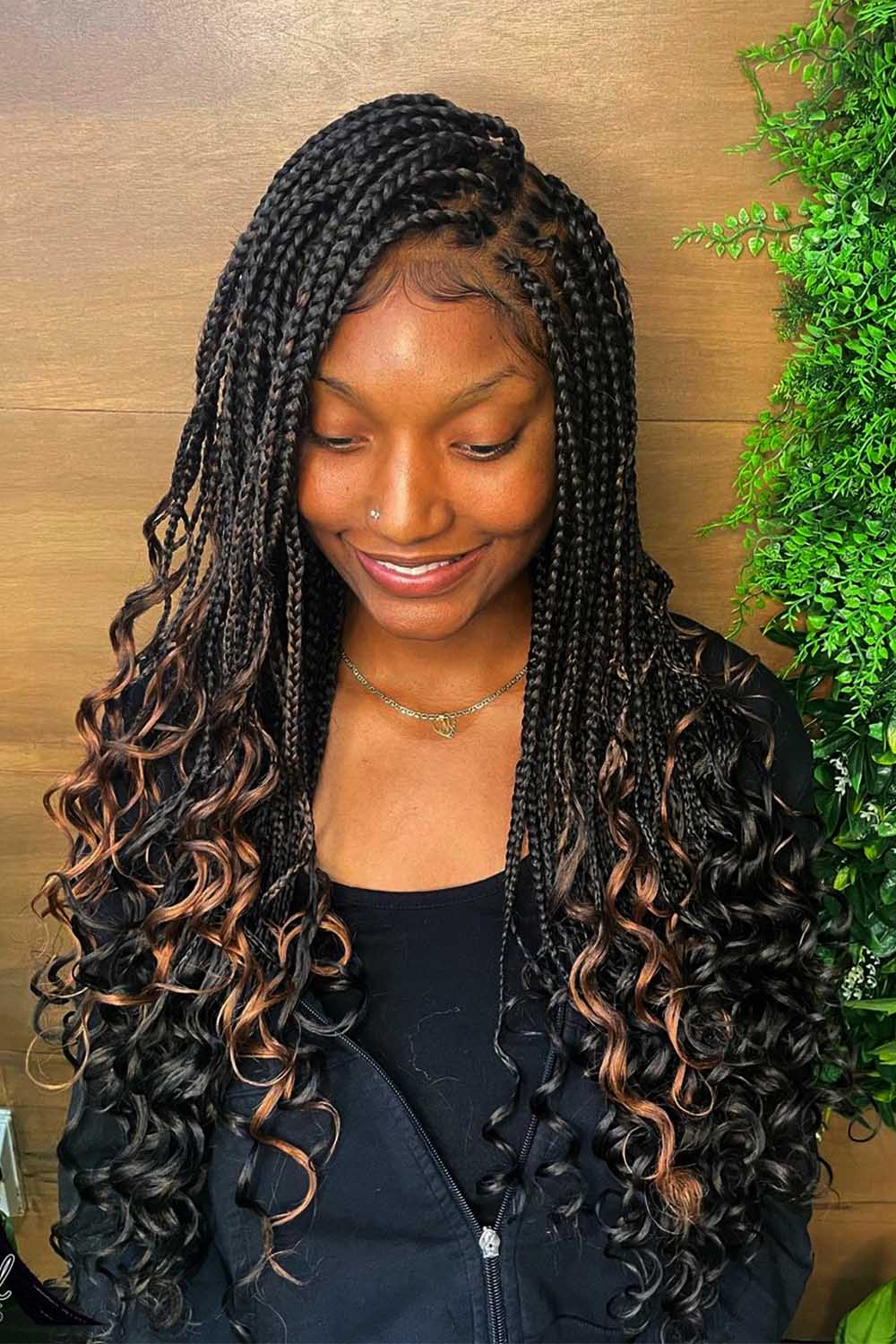 Credit photo: instagram.com/shexcrownedme
i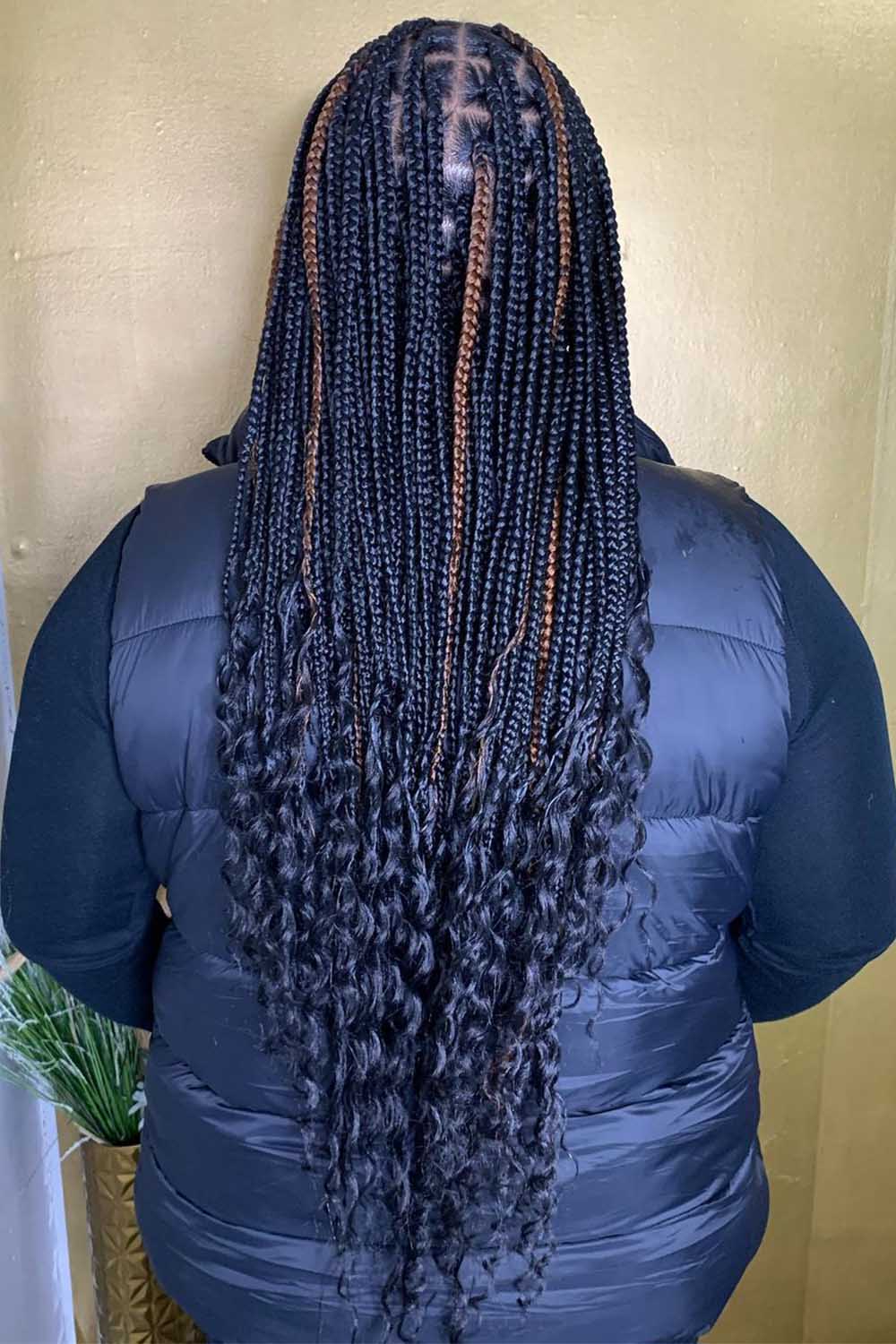 /
The peekaboo braids with curly ends combine the sleekness of braids with the whimsical charm of curly locks. This creates a unique and eye-catching look. The style can also be achieved with goddess braids or if you want something lighter, knotless braids. The peekaboo braids, discreetly woven throughout your hair, add a touch of elegance and intrigue to your overall appearance. When paired with curly ends, the contrast in textures brings a delightful element of surprise to your style. Versatility is the key with these braids. So wear them up for a chic updo or let them flow freely for a carefree and bohemian vibe.
Pink Peekaboo Braids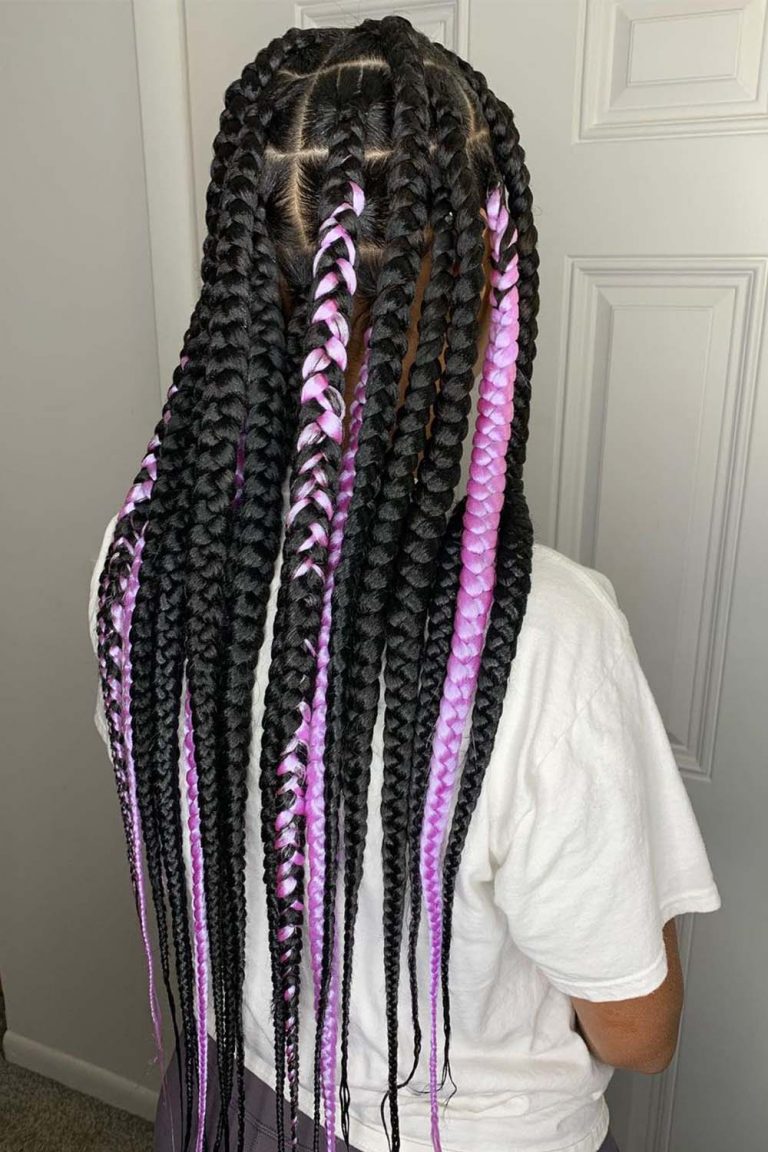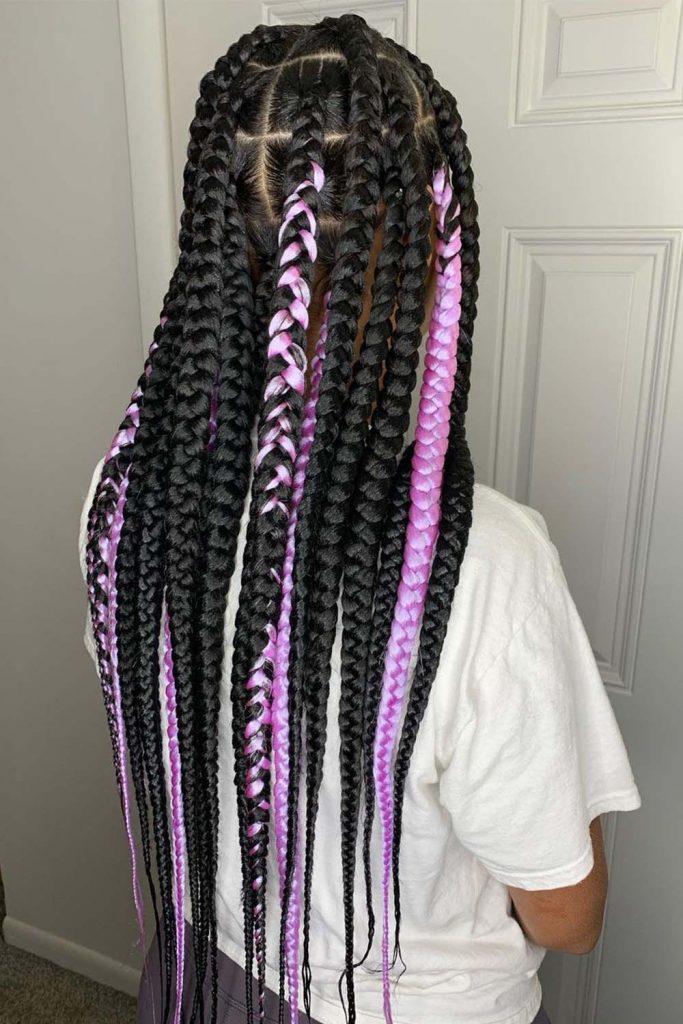 Credit photo: Instagram.com/shexcrownedme
Unleash your inner boldness and express your unique style with pink peekaboo braids. These captivating hair creations leave quite an impression and show off one's individuality. Whether you opt for subtle pink highlights or go all-out with an intense pink hue, these peekaboo goddess braids offer a striking contrast against your natural hair color. With strands of pink peeking through your regular hair color, you have a dynamic and alluring element that sets you apart from the crowd.
Lavender Peekaboo Braids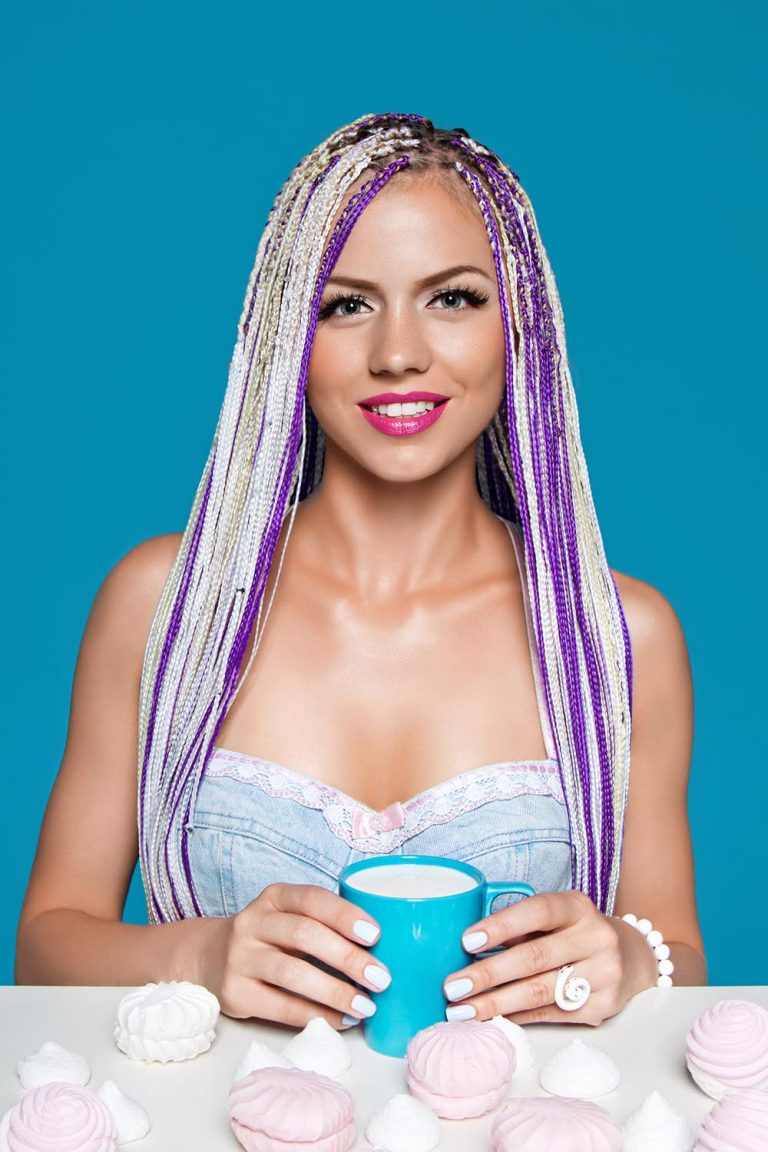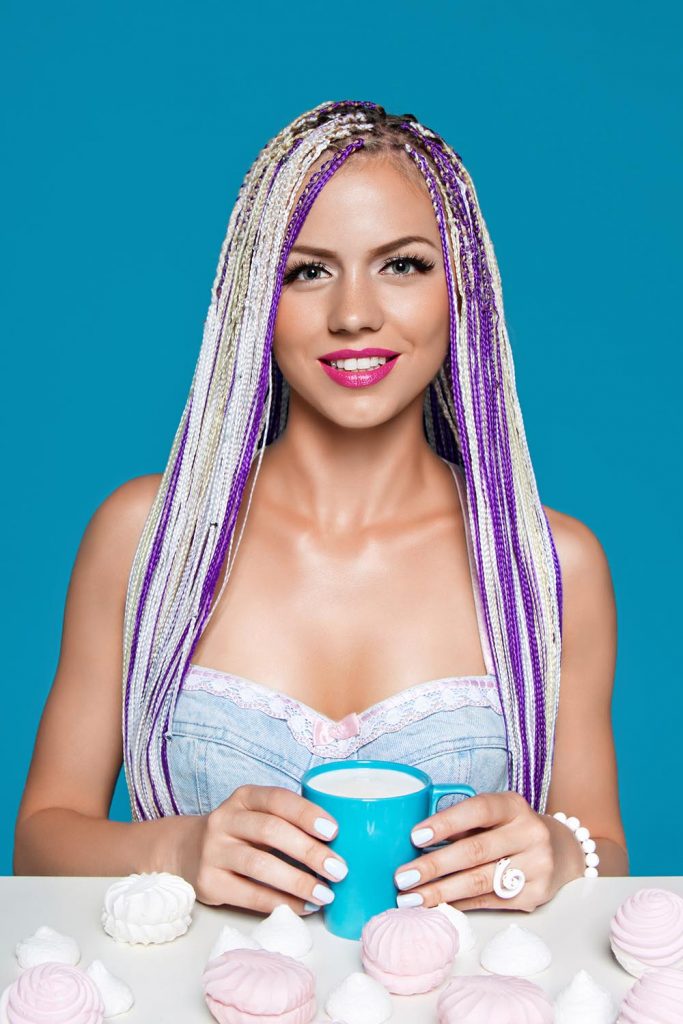 Credit photo: Shutterstock
Dive into a world of enchantment with purple peekaboo braids. The delicate hues of lavender seamlessly intertwined with natural black braided hairstyles create a mesmerizing contrast. The result is something that's both ethereal and bold. You can choose to showcase them subtly or go all out with vibrant strands. Either ways, lavender peekaboo braids add a touch of whimsy and sophistication to your look. Be ready to embrace the magic of these braids, as they transport you to a realm of beauty and self-expression.
Red Peekaboo Braids Ideas
Credit photo: instagram.com/braids_by_msnelly
i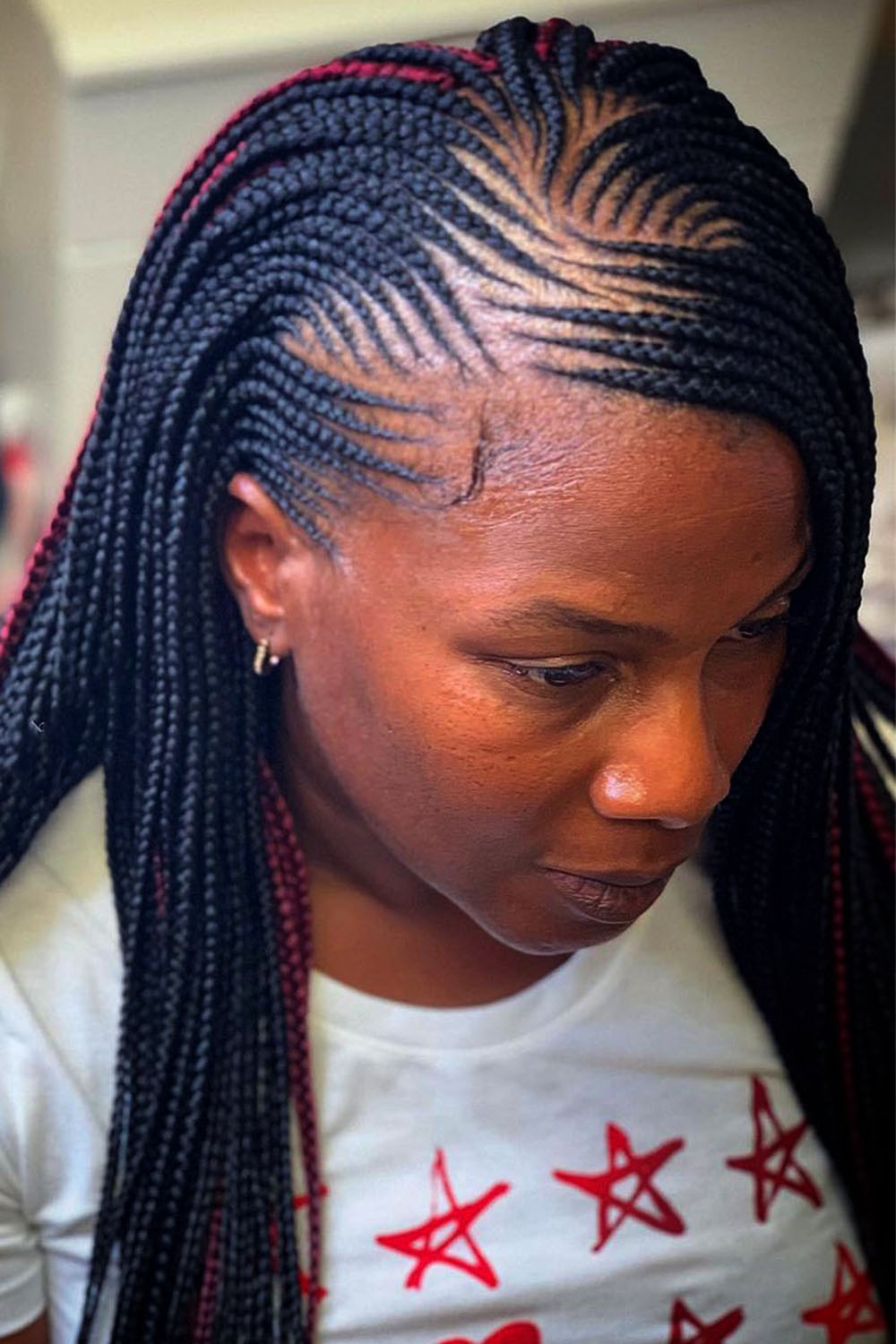 Credit photo: instagram.com/afrotinka.po
i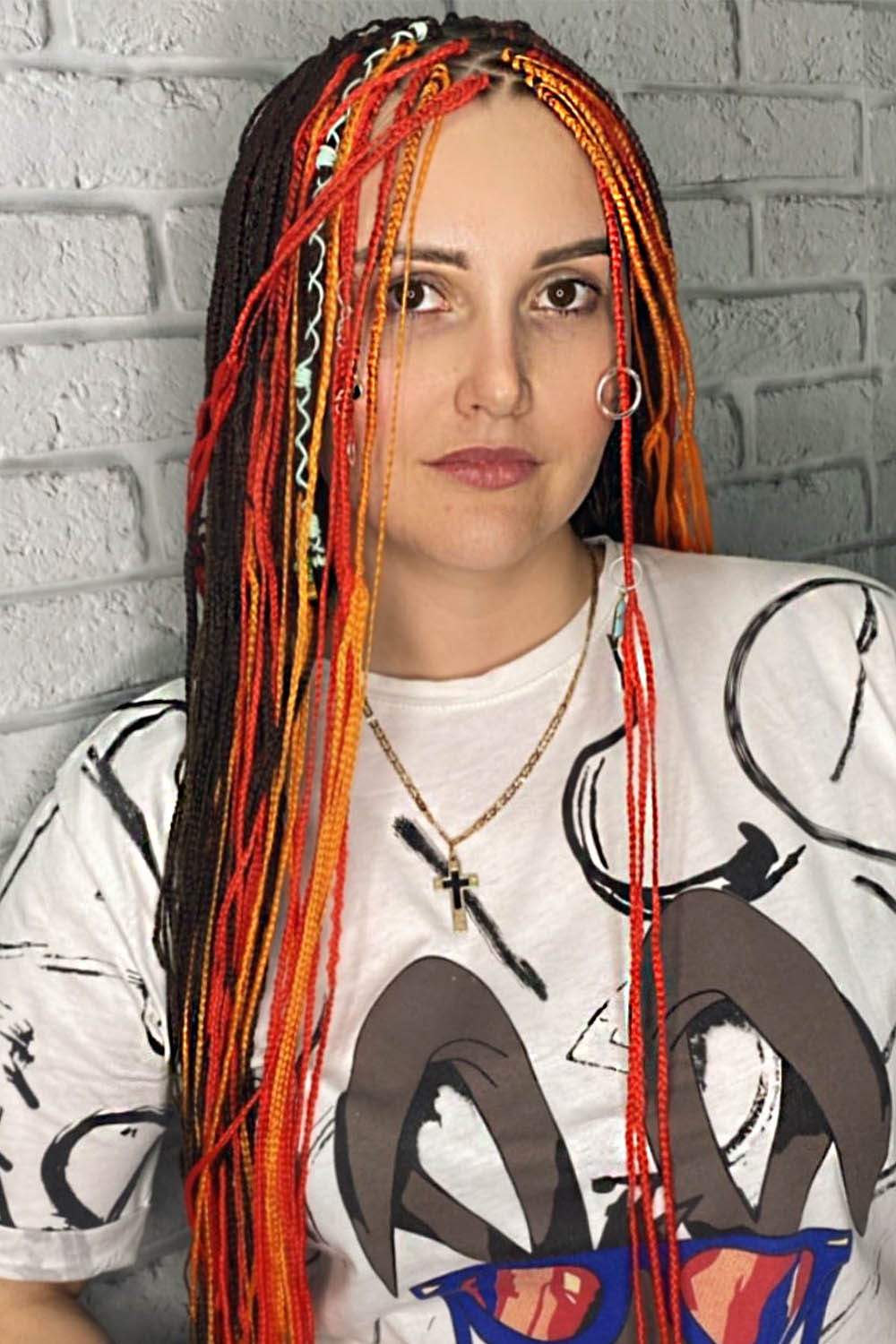 Credit photo: instagram.com/afrotinka.po
i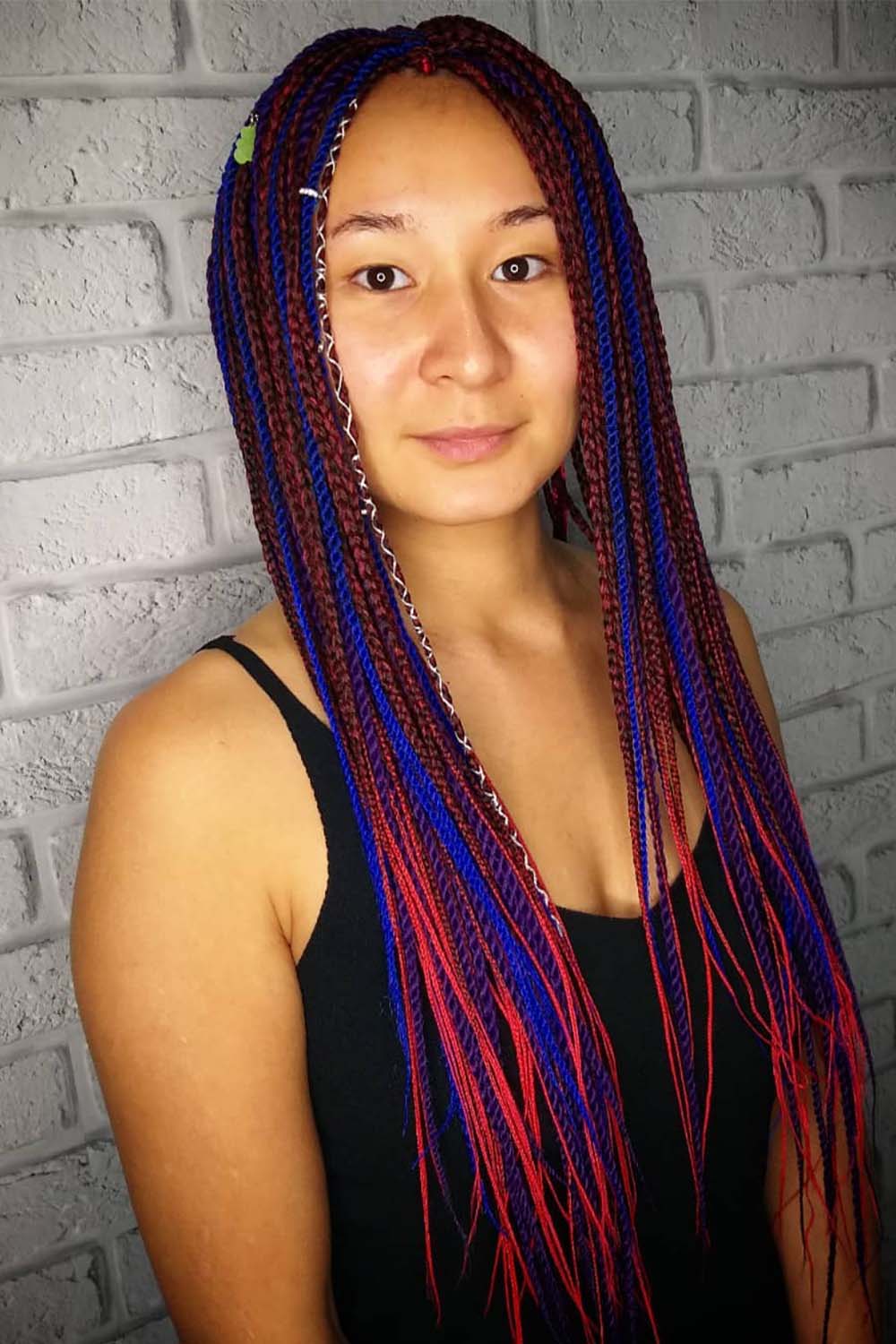 /
Looking to make a bold statement with your hairstyle? Red peekaboo braids are a perfect choice! These vibrant and eye-catching braids add a pop of color and intrigue to any look. From sleek and sophisticated to edgy and daring, the options for red peekaboo braids are endless. You can decide to opt for subtle red highlights or go all out with a fiery red shade. The choice is yours to make. So, embrace your adventurous side and let your hair do the talking with these captivating red peekaboo ideas.
Blue Braids Styles
Credit photo: instagram.com/xcellentxtensions
i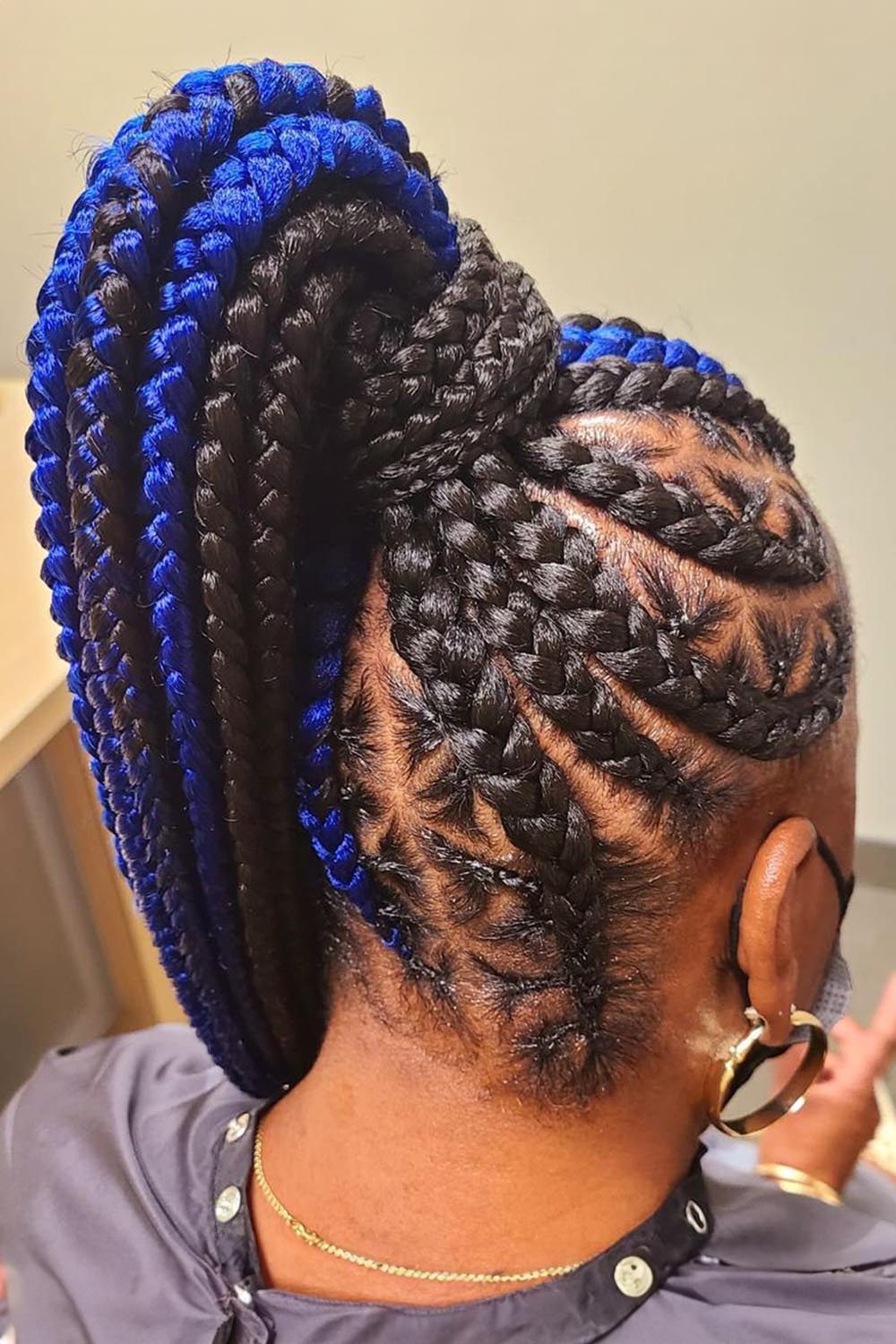 Credit photo: instagram.com/afrotinka.po
i
/
Blue peekaboo braids are a stunning fusion of boldness and subtlety! These captivating hair accents beautifully weave shades of blue amidst your natural locks. What you get is a mesmerizing contrast that is both eye-catching and elegant. Daring yet refined, these braids are the ultimate style statement for those seeking to embrace their adventurous side. What's more is that you don't have to compromise sophistication. For a more traditional look, you can incorporate it with tribal braids to get the best of both worlds.
Blonde Contrast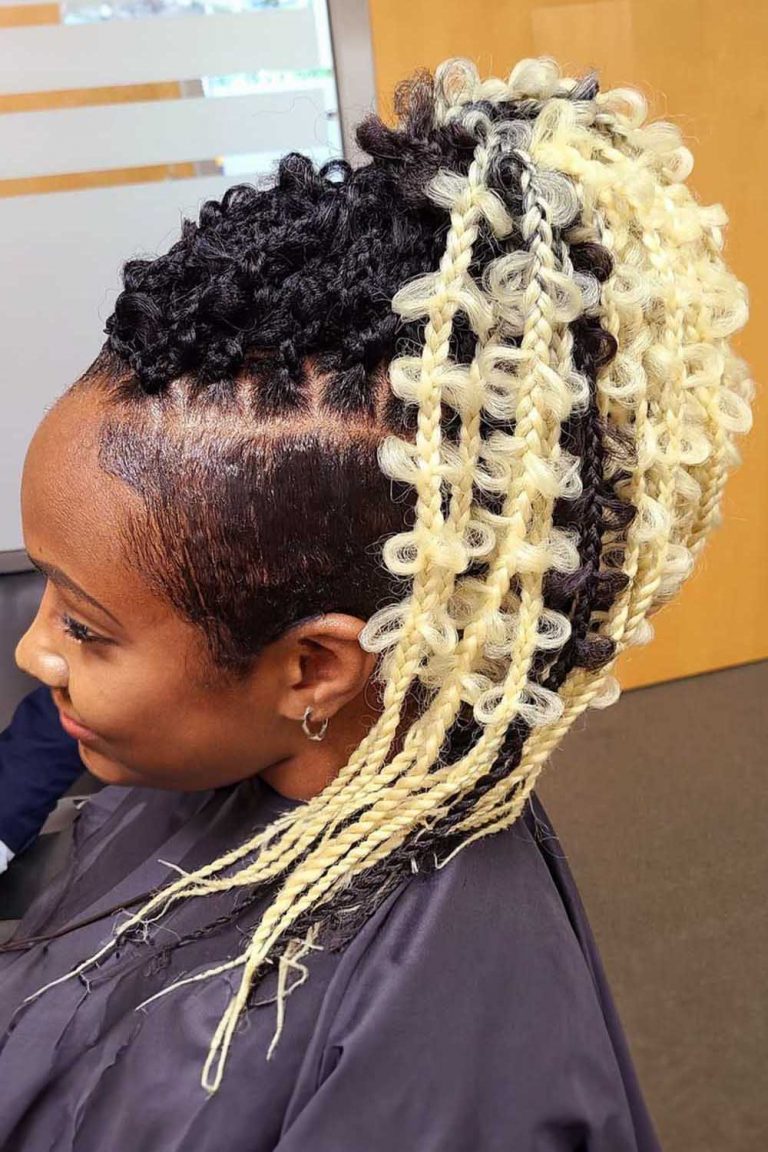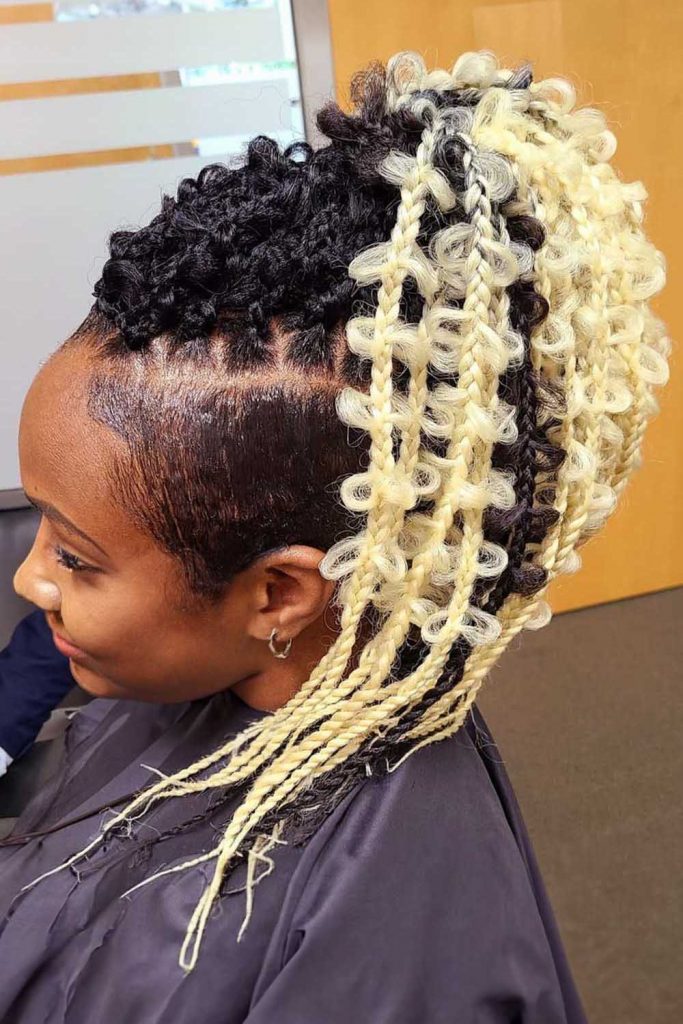 Credit photo: Instagram.com/xcellentxtensions
When it comes to hairstyles that exude vibrancy and radiance, Peekaboo Braids blonde are an absolute game-changer. The beauty of Peekaboo Braids lies in their ability to add depth and dimension to your hair. By strategically placing braids throughout your mane, you can create a peekaboo effect. This also reveals glimpses of the contrasting blonde strands beneath. The blonde contrast can be achieved in various ways, allowing for customization and personal expression. So, if you're ready to take your hairstyle to the next level and make a radiant statement, you have the answer.
Peek a Boo Braids with Updo
Credit photo: instagram.com/xcellentxtensions
i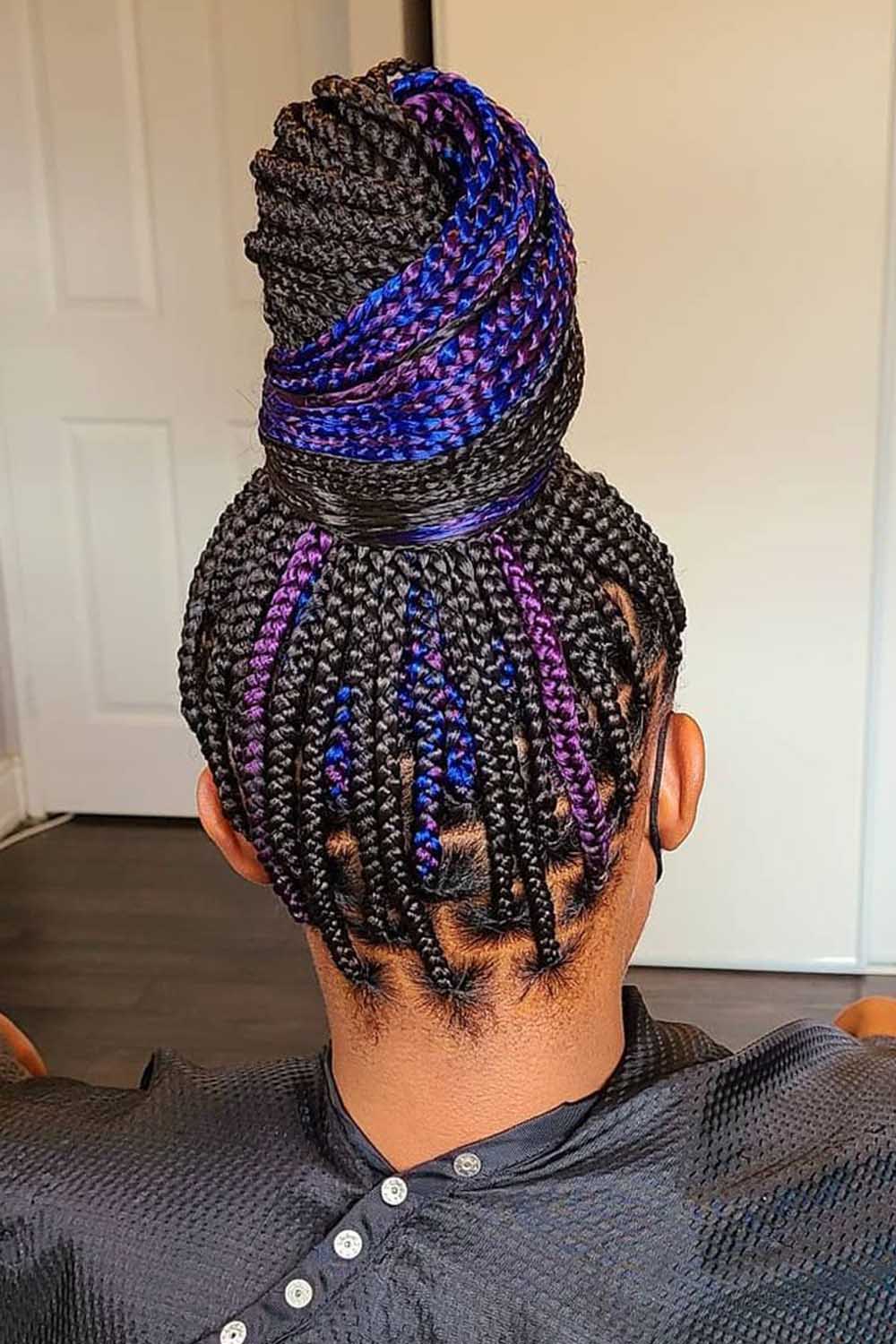 Credit photo: instagram.com/afrotinka.po
i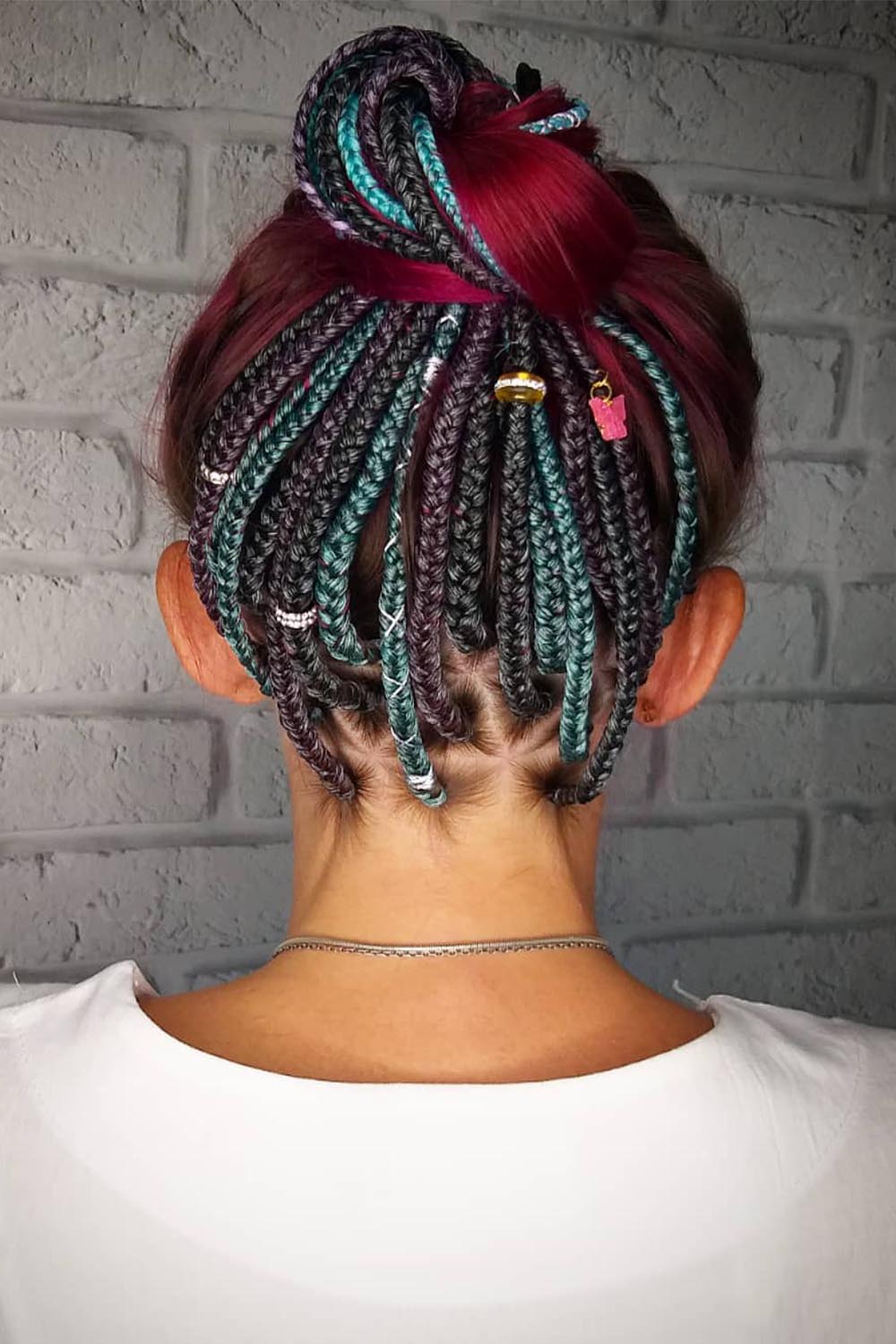 /
Do you want a winning combination? Why not combine your box braids with an updo? One of the greatest advantages of combining peekaboo-inspired braids with an updo is the versatility it offers. Whether you opt for a sleek bun, a twisted chignon, or an intricate braided updo, the addition of colorful Braids enhances the overall impact. The braids can be woven seamlessly into your updo, creating a harmonious blend of textures. It also shows dimensions that add depth and interest to your hairstyle. The charm of Peekaboo Braids with an updo is that it works for various occasions. It can effortlessly transition from casual daytime events to formal evenings. Peekaboo braids with beads is another way to rock your braids!
Crazy Rainbow Braids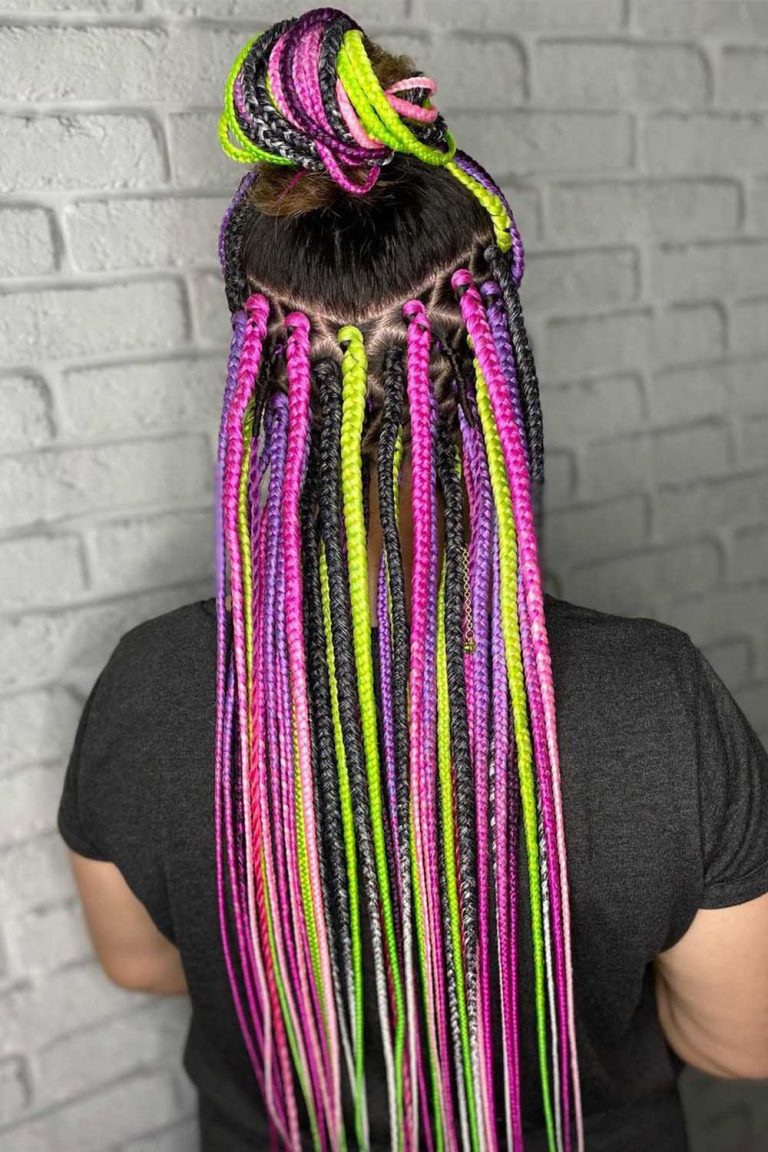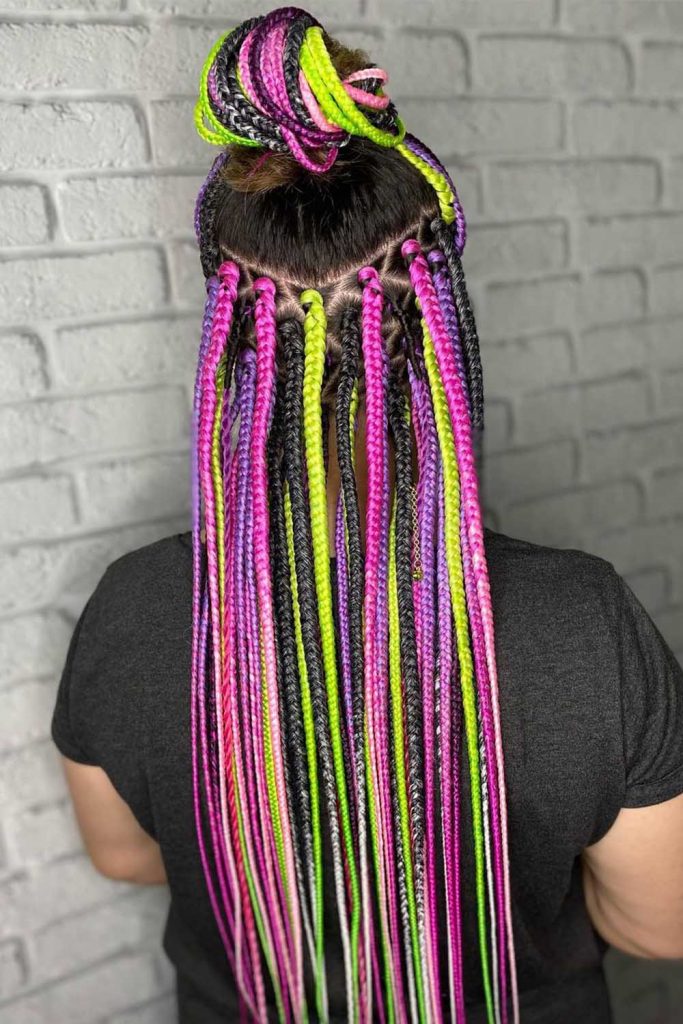 Credit photo: Instagram.com/afrotinka.po
It's no news that box braids with peekaboo color are a must try. So, if you're craving a daring and vibrant hair transformation, then why not incorporate the colors of the rainbow into your festival braids. This electrifying trend takes the classic peekaboo braiding technique to a whole new level. It infuses it with an explosion of mesmerizing colors. Imagine weaving a symphony of hues like sapphire blue, vivid green, sunny yellow, and passionate purple throughout your braids. The result is a breathtaking kaleidoscope of shades peeking out from your natural hair. It also adds an element of surprise and excitement to your overall look.
Green Peekaboo Braids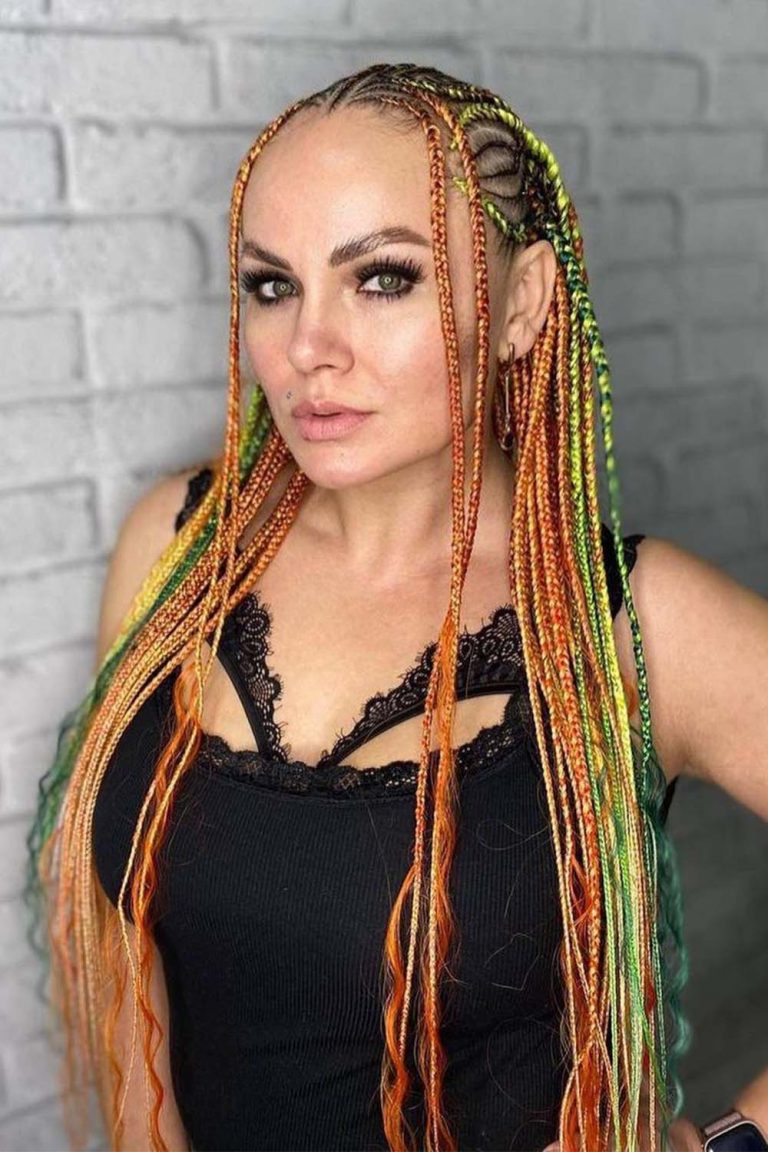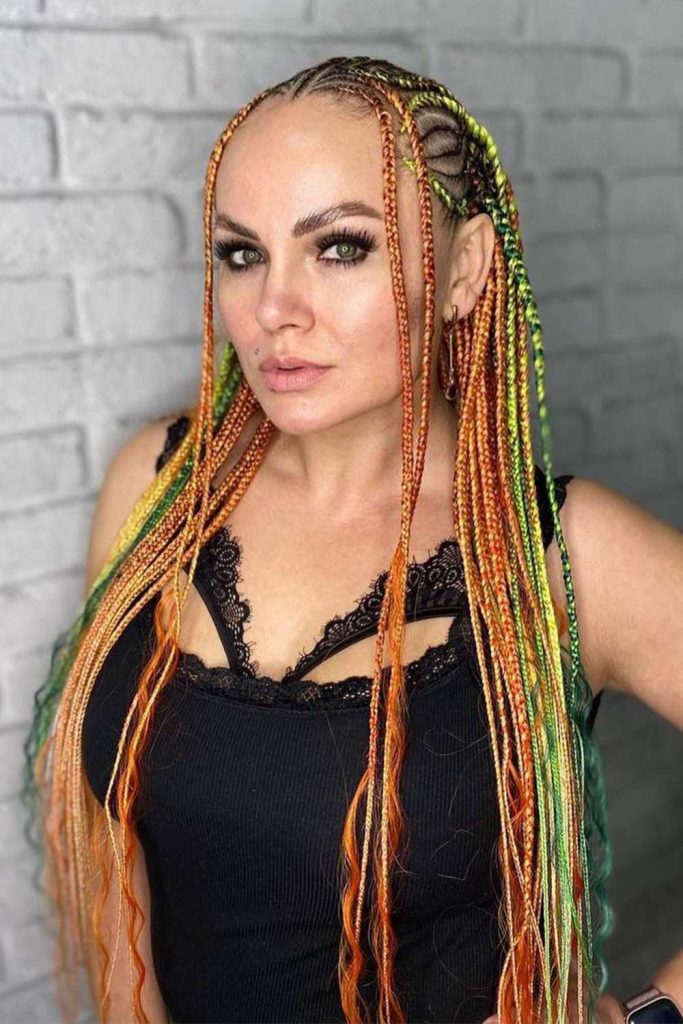 Credit photo: Instagram.com/afrotinka.po
For those who love the flexible green tone, then green peekaboo braids should top your list. The color green symbolizes growth, harmony, and renewal, making it a perfect choice for those seeking a fresh and unique look. With the various tones to green, you can have your peekaboo effect either bright or dark. This depends on the look you're going for. You can also pair it with an awesome base color like brownish gold for a dramatic result. While it's not necessary to incorporate just a single tone of green, ensure to pair the right tones together for better results.
How to Care for Peekaboo Braids
Just like other braids, it is important to care for your peekaboo braids in order for it to last longer and also not damage your hair. Here are a few tips to note:
The first way to care for your braids is by using the right shampoo and conditioner. Try to avoid products that contain harsh chemicals but rather has natural ingredients in them. Also, where you bleach your hair, you might want to avoid products that would cause the coloring to fade away quickly.

Also try to wash your hair where necessary to keep your scalp fresh and clean as this reduces the chance of itching. Too much itching would cause your braids to get rough earlier and expected, so it is important to follow this tip.

As you have your braids on, you can use oils and serums on your hair to penetrate throguh your scalp and keep your hair healthy.
FAQ: Peekaboo Braids
How to Do Peekaboo Braids at Home?
Doing peekaboo braids isn't all that stressful if you're up for the task and don't want to meet a professional hairstylist. To do this type of braids, you need to pick a base color that goes best with your skin tone. If you wish, you can also bleach your hair to match the extension you wish to use as your base color. Next step is to decide on the color for your peekaboo braids. And finally, you have to strategically place them where you feel would fit best into your hairstyle. You could also choose a style from any of those mentioned above.
How Long Does it Take to Do Braids?
The time spent on making braids would depend on both the length of the braids and also the size. It would also depend on if you're making it yourself or its being done by a professional. However, short braids take around 4-6 hours to make while long could take around 8-10 hours. Also if yo're a beginner, making a box braid might take you 8-10 hours to finish. But with time and experience, you get faster.
With the right inspiration and guidance, you can master the art of Peekaboo Braids and unlock a world of creative possibilities for your hair. So why not embrace this enchanting trend and let your hair make a statement? Get ready to turn heads and exude confidence with Peekaboo Braids. It is the perfect way to showcase your personal style and individuality. So go ahead, step out of your comfort zone, and embark on a hair journey that is sure to leave a lasting impression.
REFERENCES: