Long shag haircut is one of the few cuts that have always been around. There are a lot of benefits that such haircuts can bring into your life, but the only thing we will tell you today is that if you want to time travel, you can't do without a shag: you will fit any generation with this versatile cut. Yes, some things just don't get old.
*We may earn money from affiliate links on this page. Please check out our disclosure policy for more details.
Whatever texture you sport can move to the next level with the magic of a shag haircut. Layers, feathers, choppy locks - these features done by scissors can make you fall in love with your own hair. Still don't get why the shag is on everyone's lips? Our pics will get things straight. Check them out and get inspired!
Long Rounded Haircut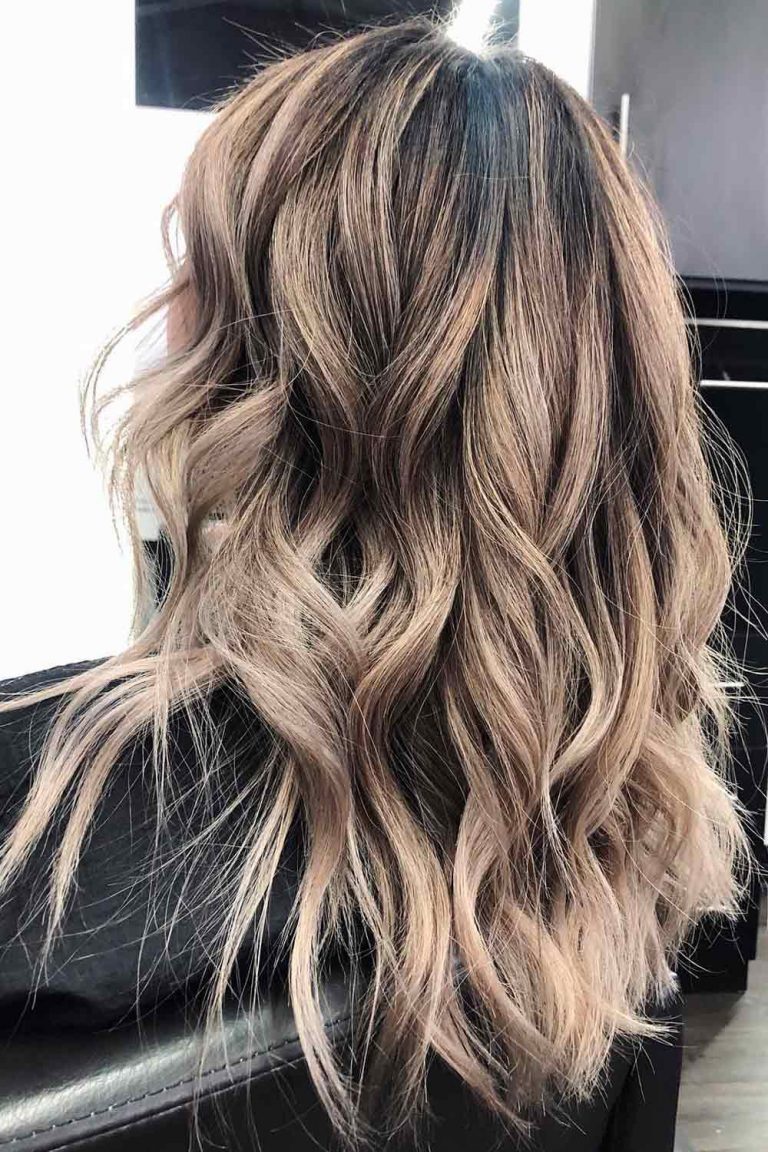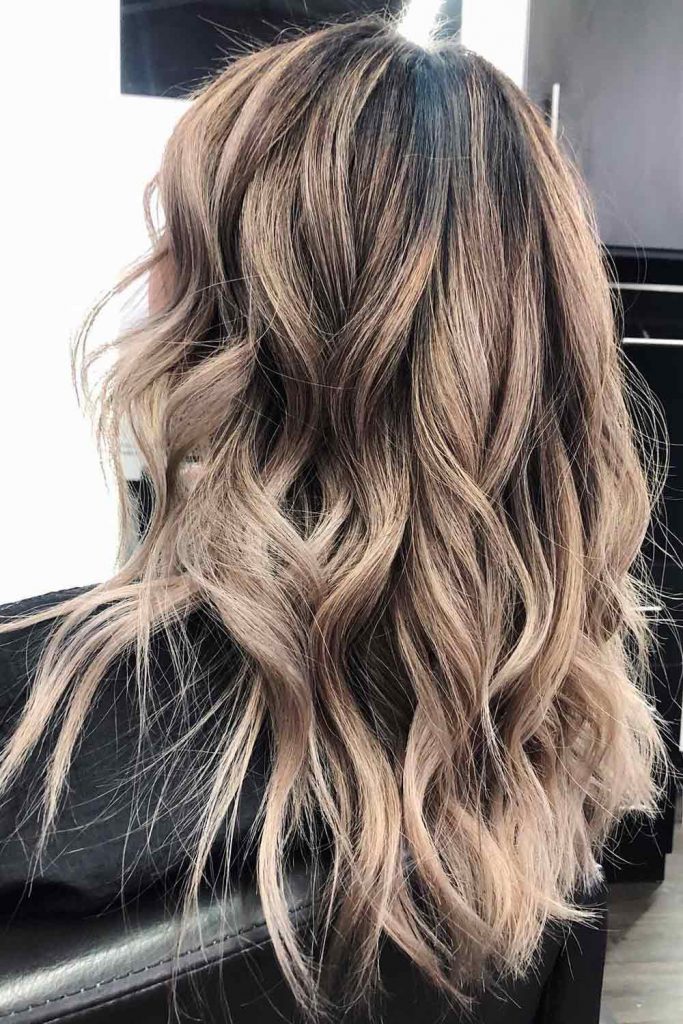 Source: dirtyhairbyd via Instagram
Most ideas of long shag haircuts for women feature a very edgy and sharp play of choppy layers. And you can soften the angles, giving a modern touch to the '70s cut: ask your stylist for a rounded silhouette.
Long Messy U-Cut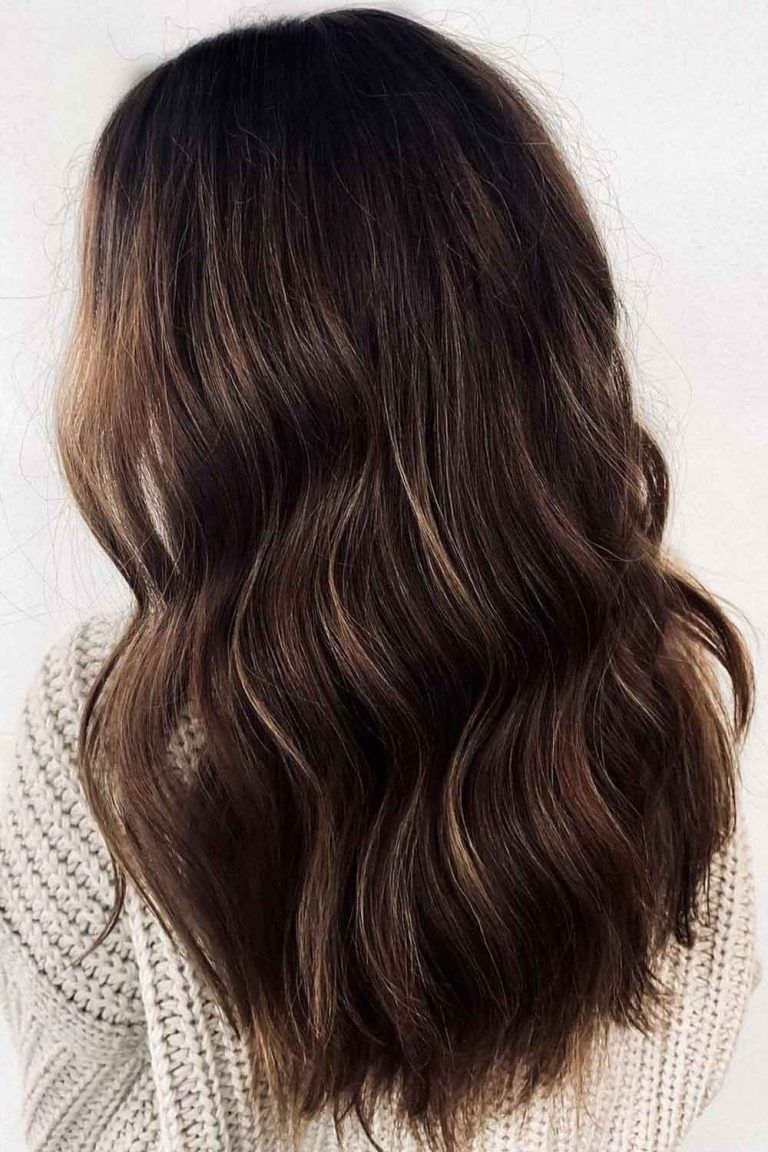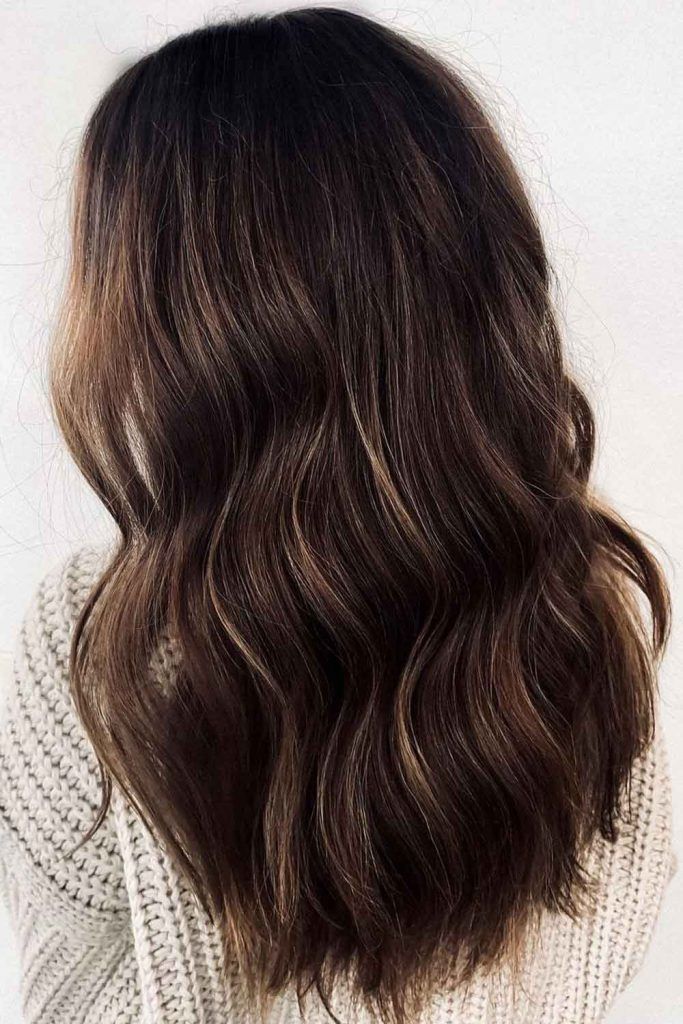 Source: ashley.m.stylist via Instagram
To enhance the depth and volume that layers generously give to your chevelure, try getting a U-shaped body. In this way, your lively texture will get a well-groomed body that will gently fall on your shoulders.
Wavy Shaggy V-Cut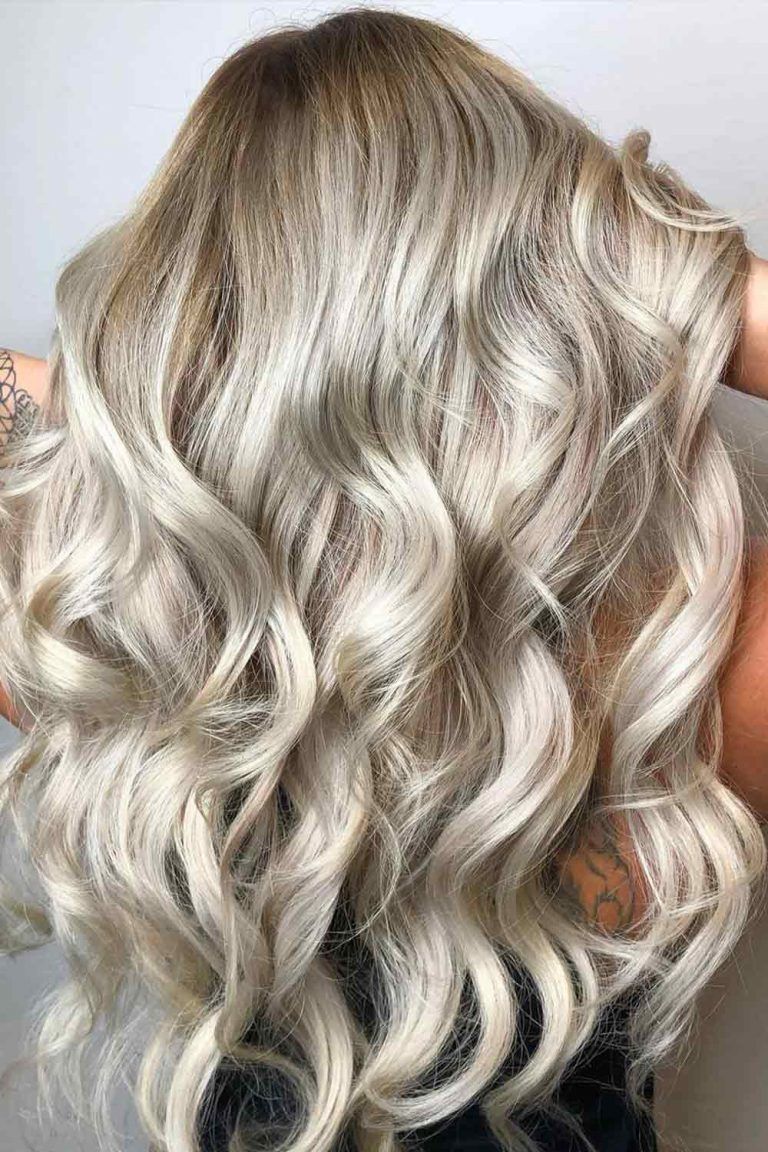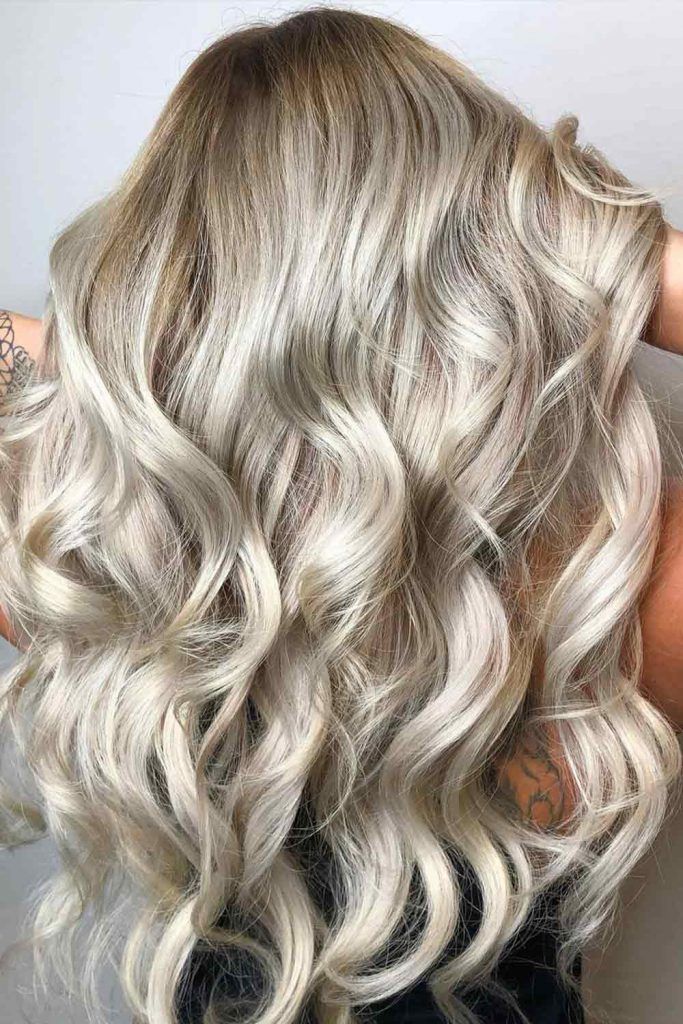 Source: nealmhair via Instagram
Let's don't forget that even a common hairstyle will look different with a shag. This long wavy shag haircut is a perfect example of how the good-old waves become more distinctive and attention-grabbing.
Inverted Shaggy Haircut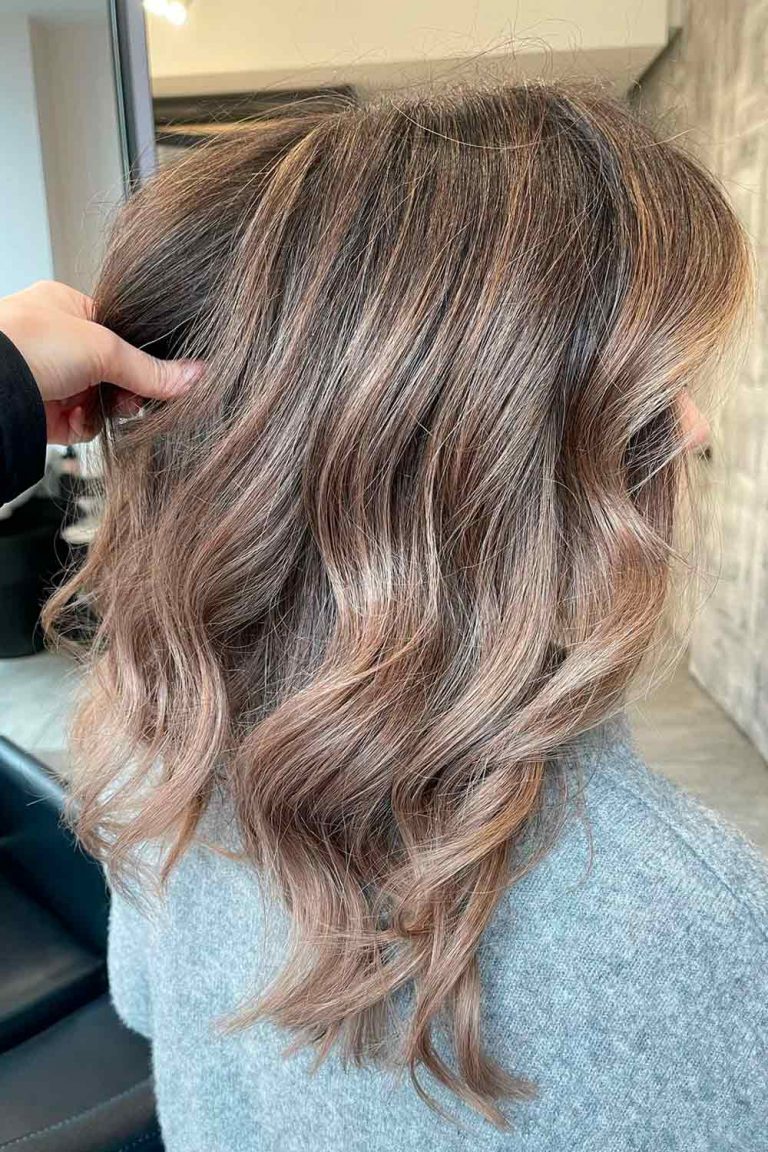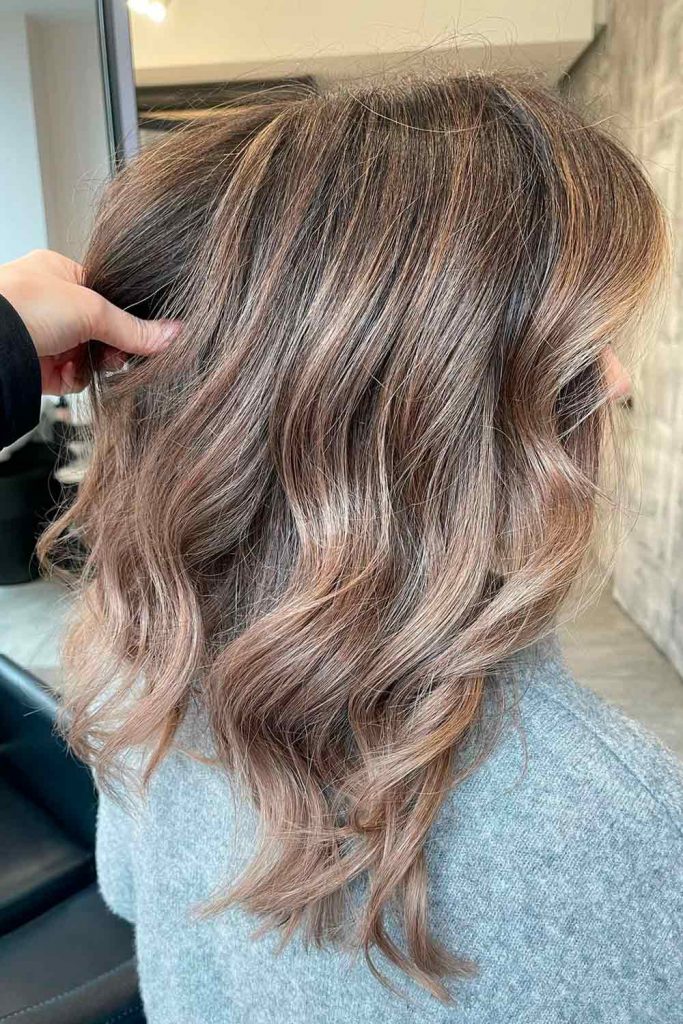 Source: veronica_haircreator via Instagram
If you want to focus on the crown volume, an inverted shag is a must. Just like a super long bob, this cut features longer front strands and shorter hair at the back, which gives more room for the lift.
Asymmetrical Long Shag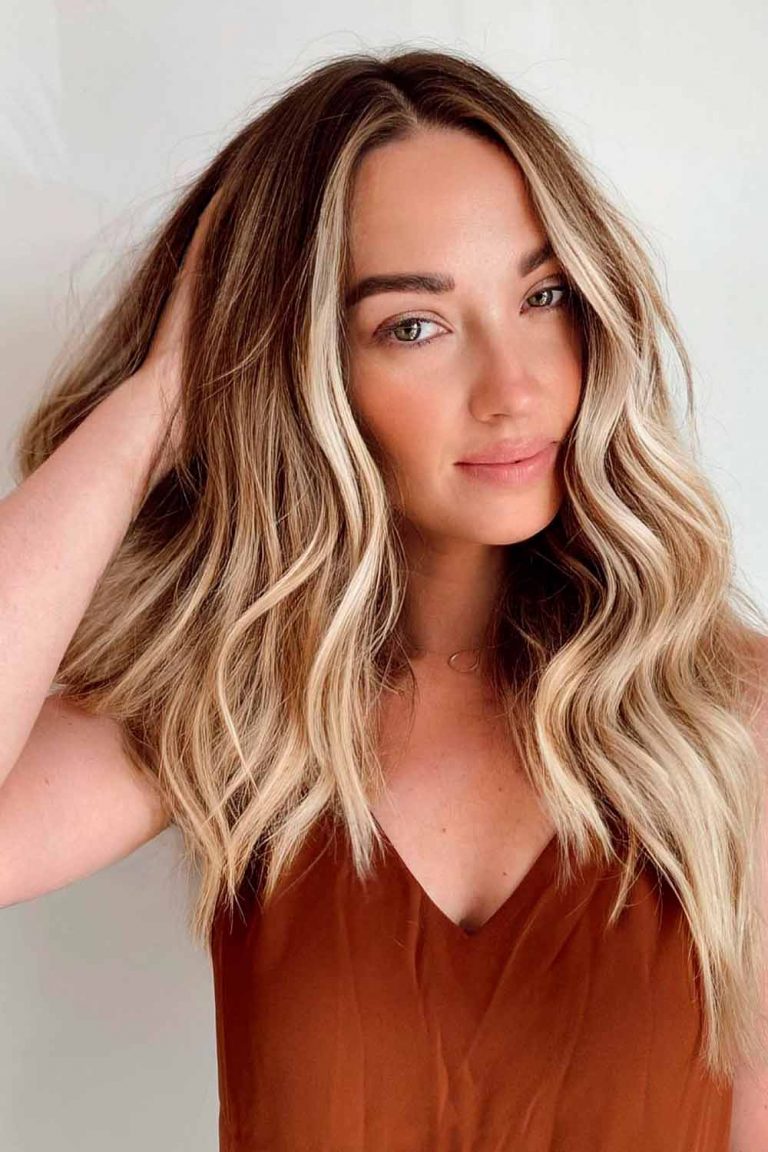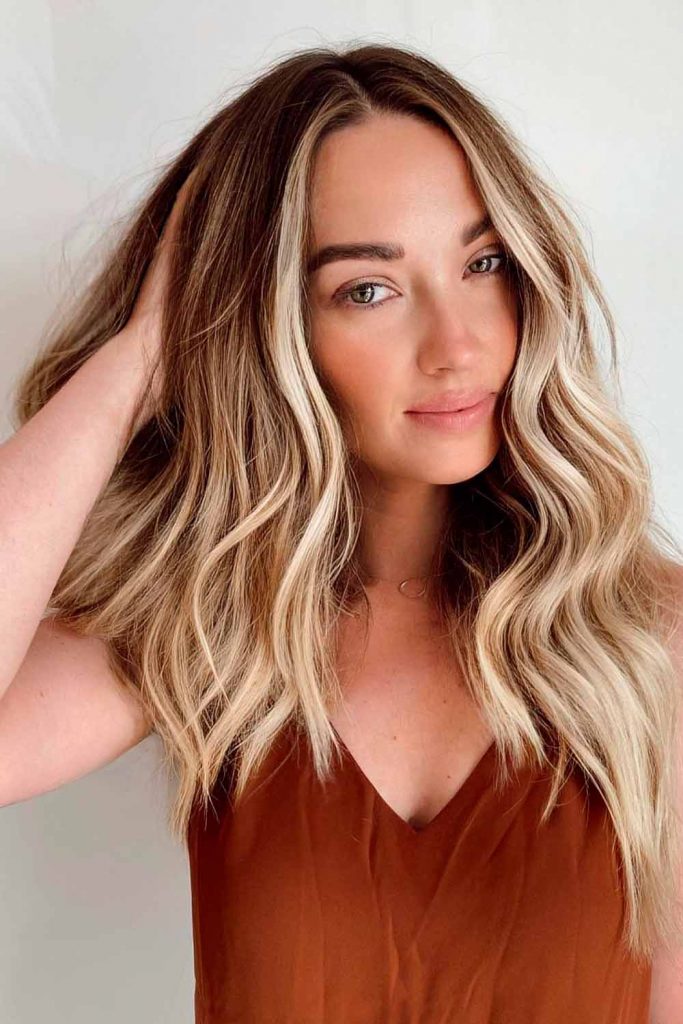 Source: xo.farhana.balayage via Instagram
Sometimes the real harmony lies in the chaos of disbalance. No, we don't want you to give up brushing hair. We are trying to tell you that once you spice up your long shag with a hint of asymmetry, you will get a perfectly balanced, unique style.
Long Stacked Shag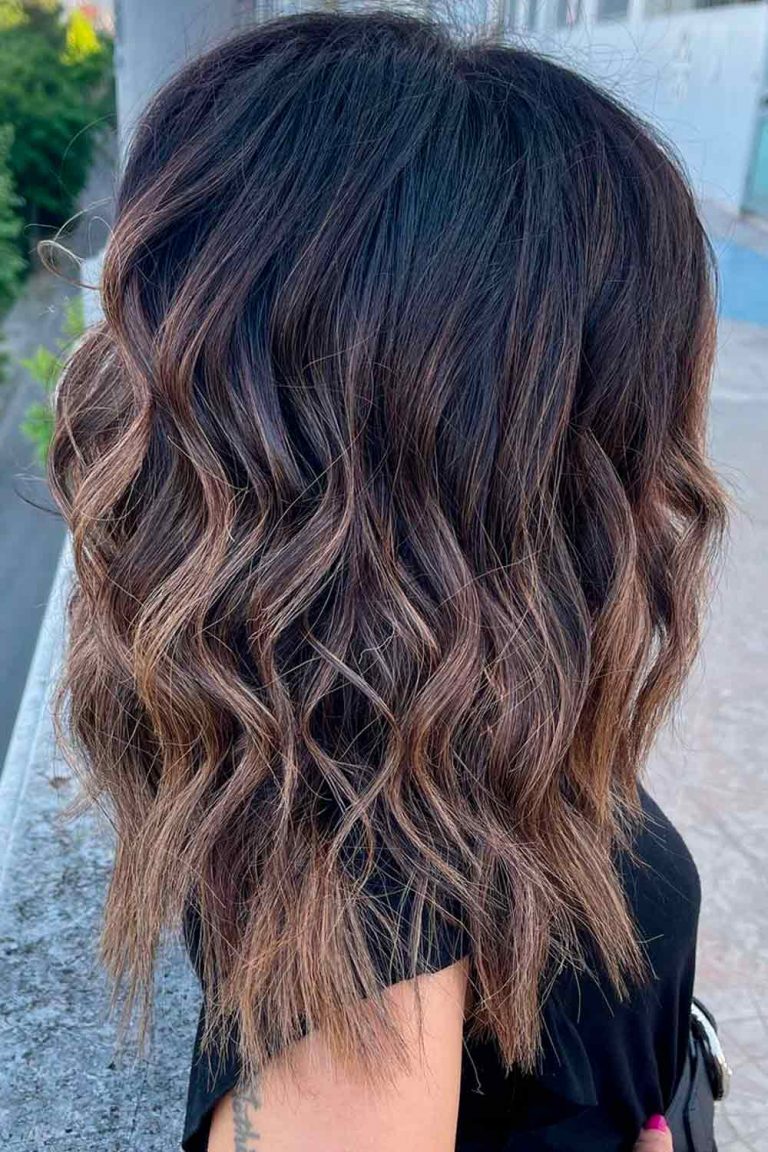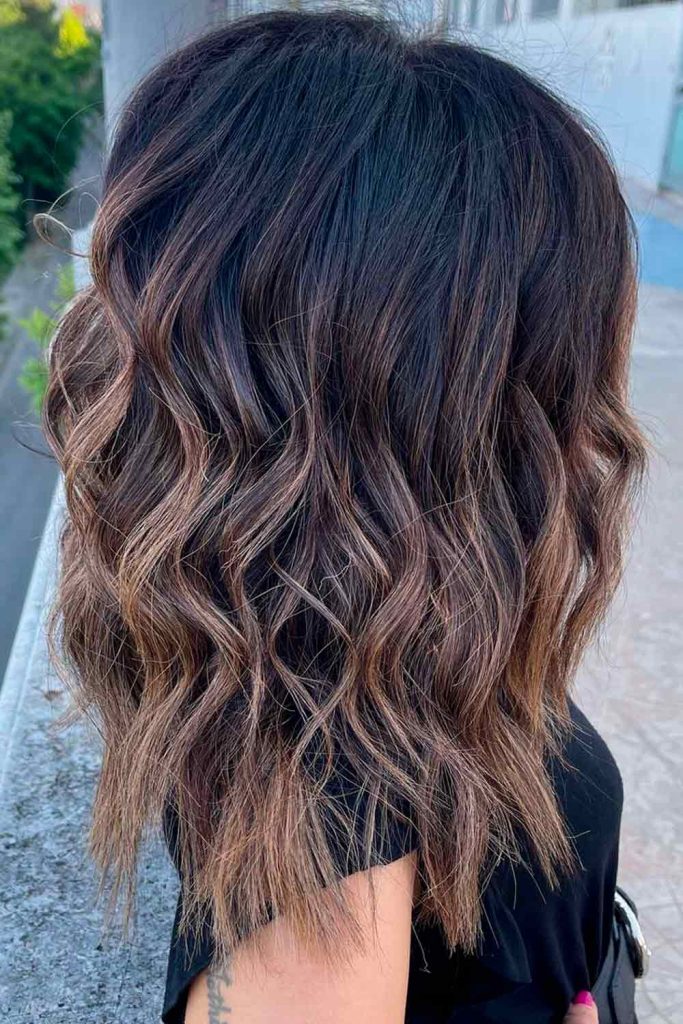 Source: veronica_haircreator via Instagram
A long stacked shag, where the long front layers gradually become shorter and thinner to the back is a wonderful way to keep up with the natural volume and movement in your hair.
Middle Parted Wavy Shag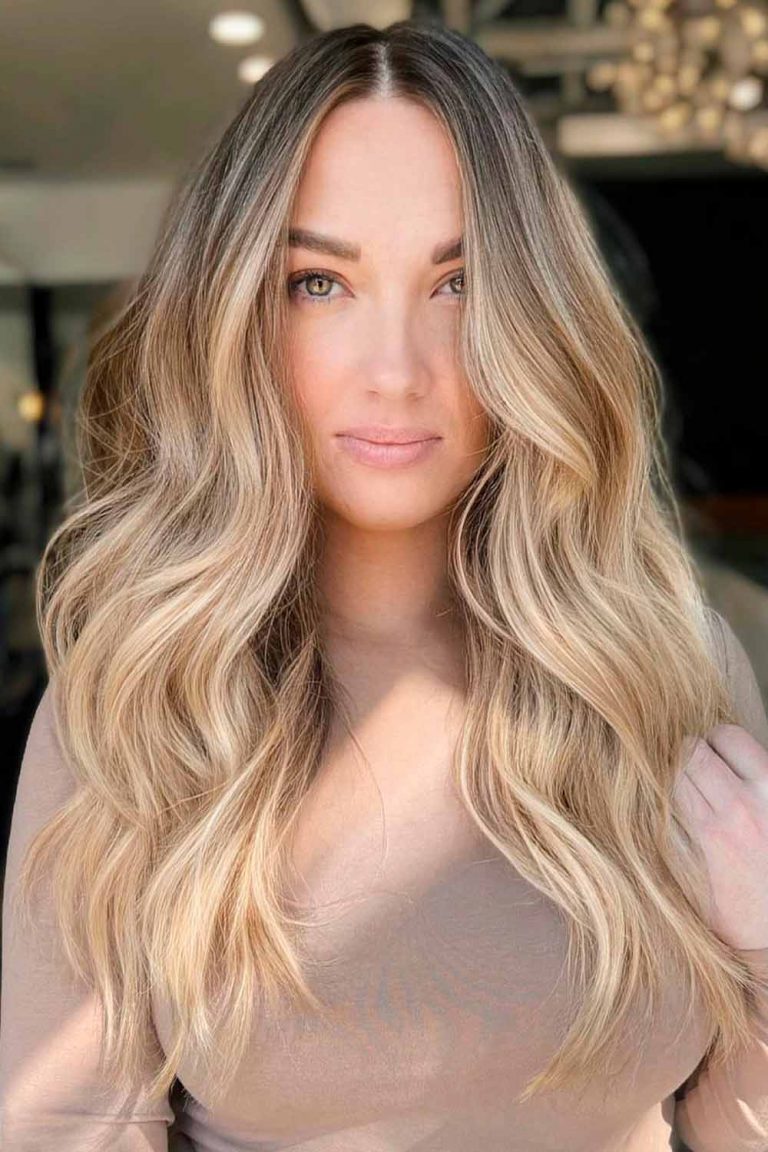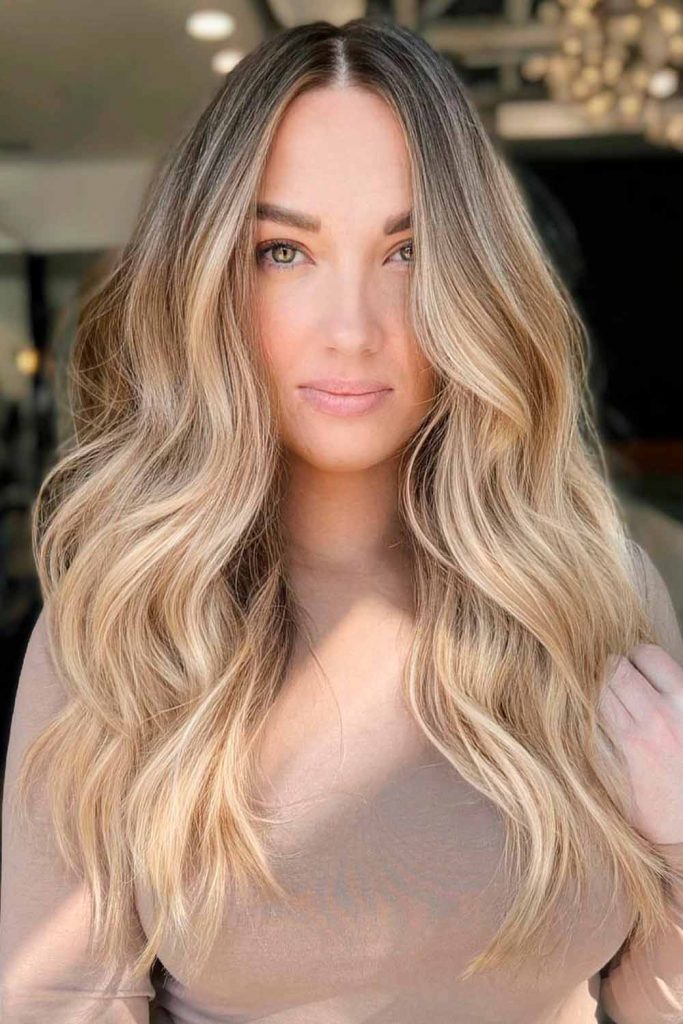 Source: xo.farhana.balayage via Instagram
Who doesn't dream about effortless waves that bring tons of volume with every single strand? The truth is, the enviable look you see above is the right combination of waves, shag and middle parting.
Messy Straight Hair With Side Part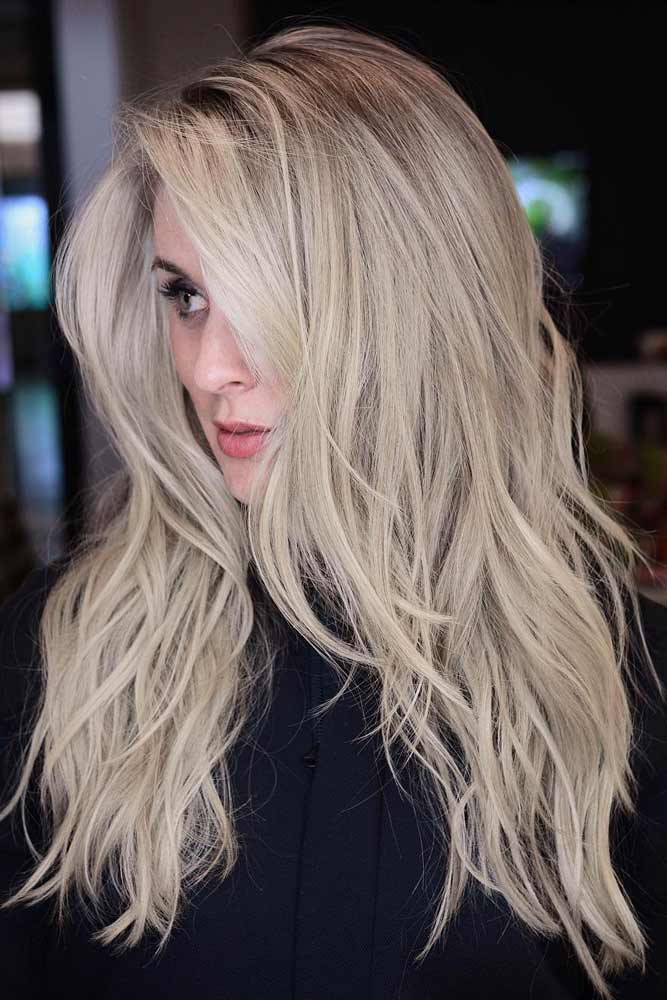 Source: cutyourhair via Instagram
Who says that straight hair can't be voluminous? Remember: there's no shag haircut long straight hair can't complement, especially if you style it in a tousled manner and part it to the side.
Messy Shag With Straight Bangs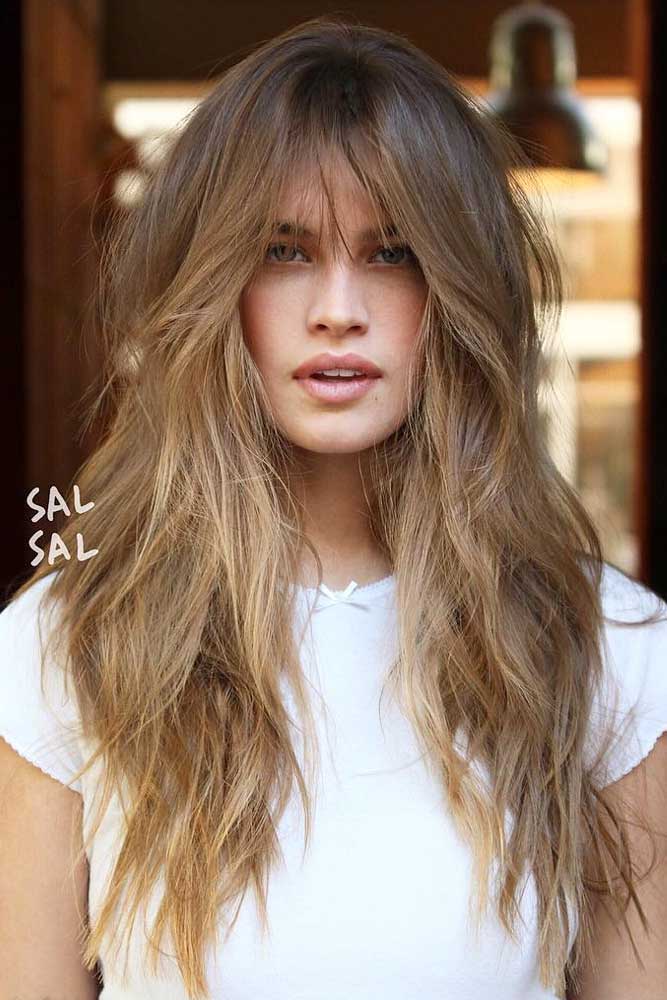 Source: salsalhair via Instagram
Messy hair and long shag haircut with bangs are officially the most popular, win-win duo ever. Layers work on the volumetric body, the fringe gives some youthful vibes, and the messiness makes them appear airy.
Long Straight Shaggy Haircut With Center Parted Bangs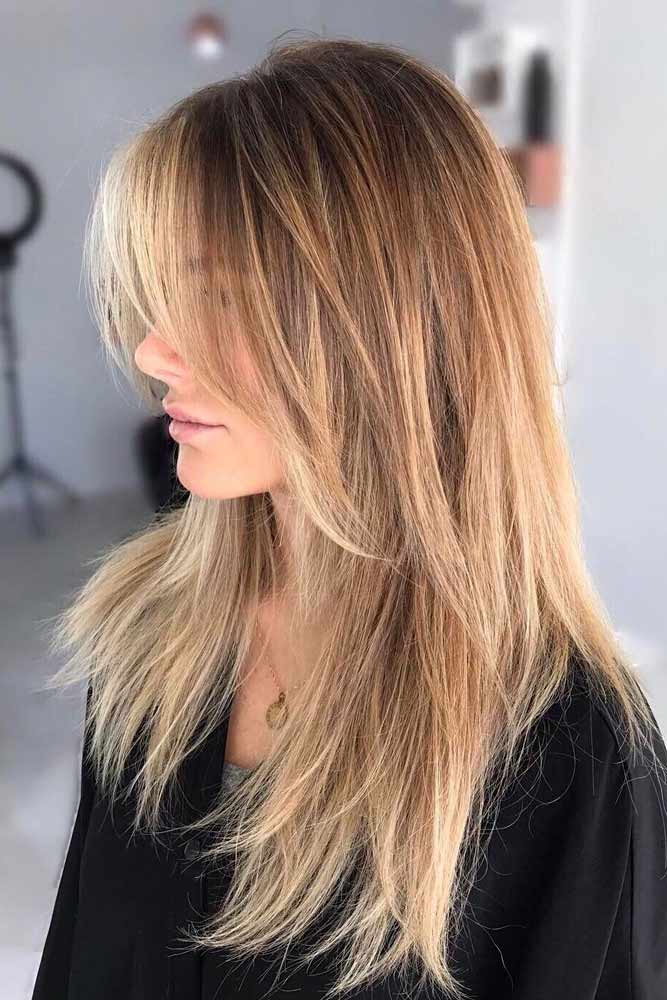 Source: suetyrrellstylist via Instagram
Bangs, whatever they are, have always been a stunning finish for shags. If you want to add some more soft layers to the 'do and frame your face at once, look no further than this idea.
Wavy Shag With Blunt Bangs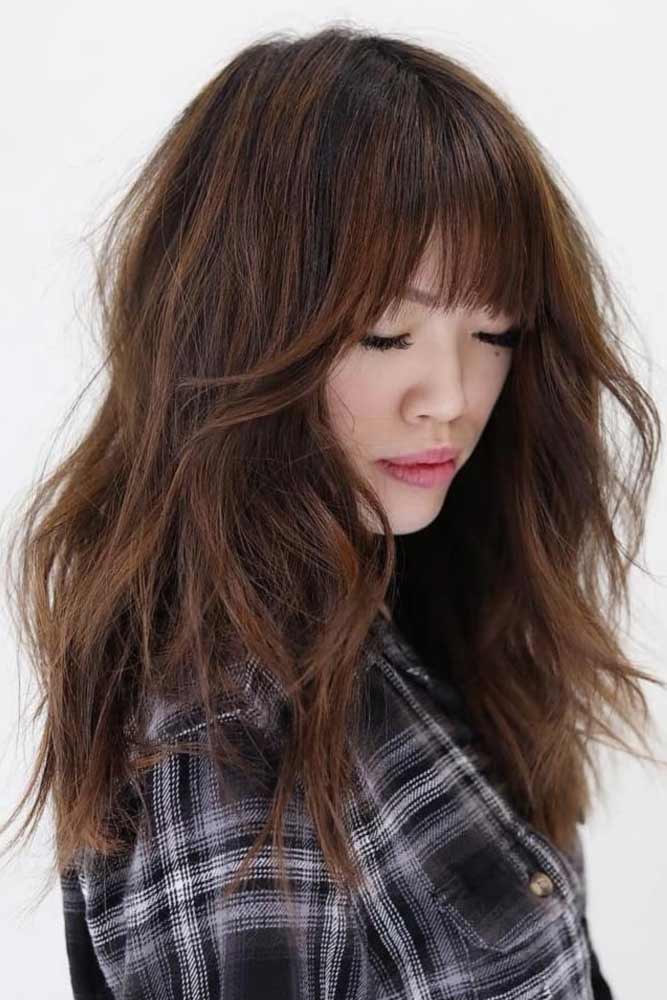 Source: singi.vo via Instagram
Ladies who find contrasts to be an irreplaceable part of their styles will love this play of textures. Thick, blunt bangs nicely accentuate the effortless, cute waves, creating a lovely texture contrast.
Messy Shaggy Haircut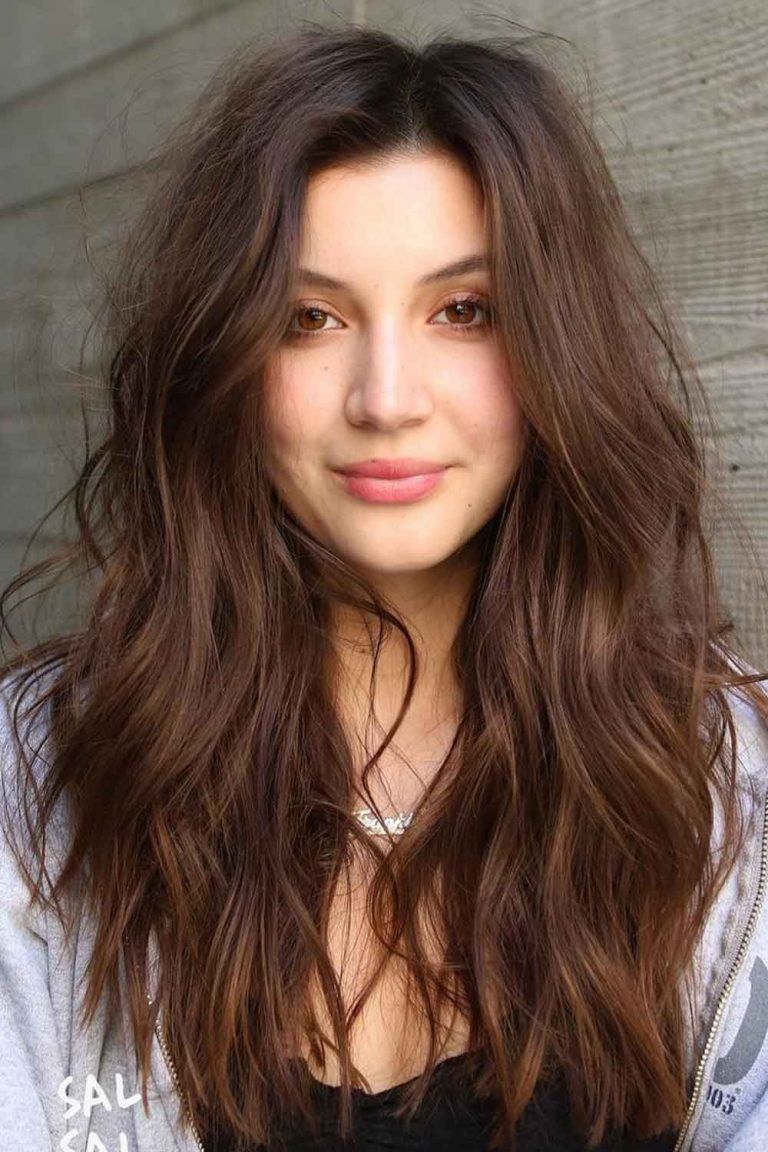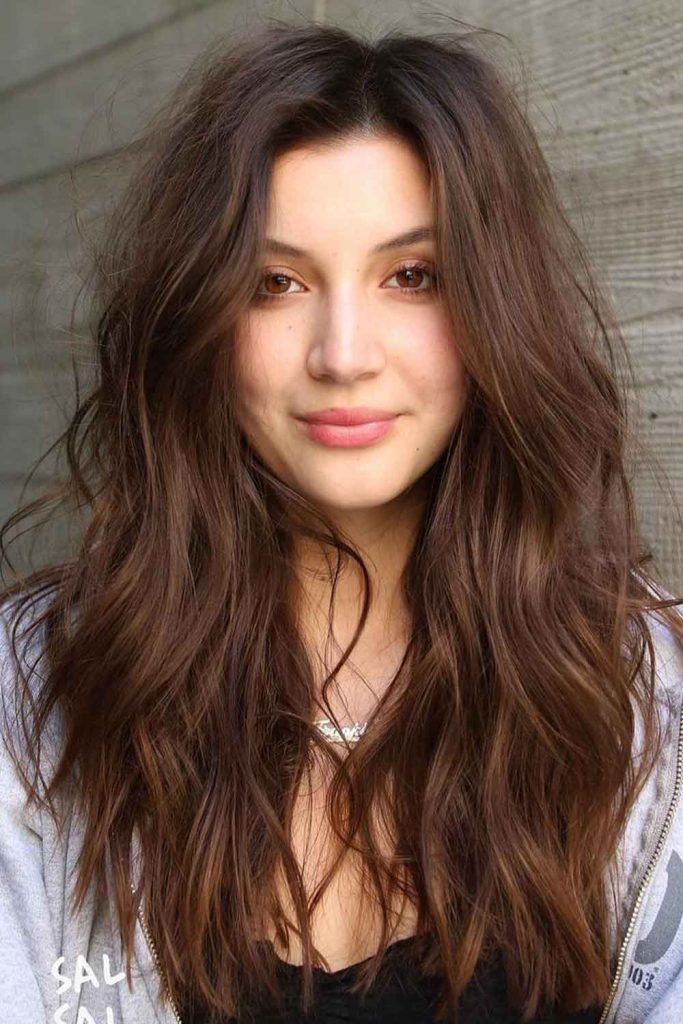 Source: salsalhair via Instagram
You are the only one who regulates the "drama" of your shag. So if you want your messy layers to be soft and light, opt for longer layers throughout the length, and your locks won't stick out.
Short Shaggy Layers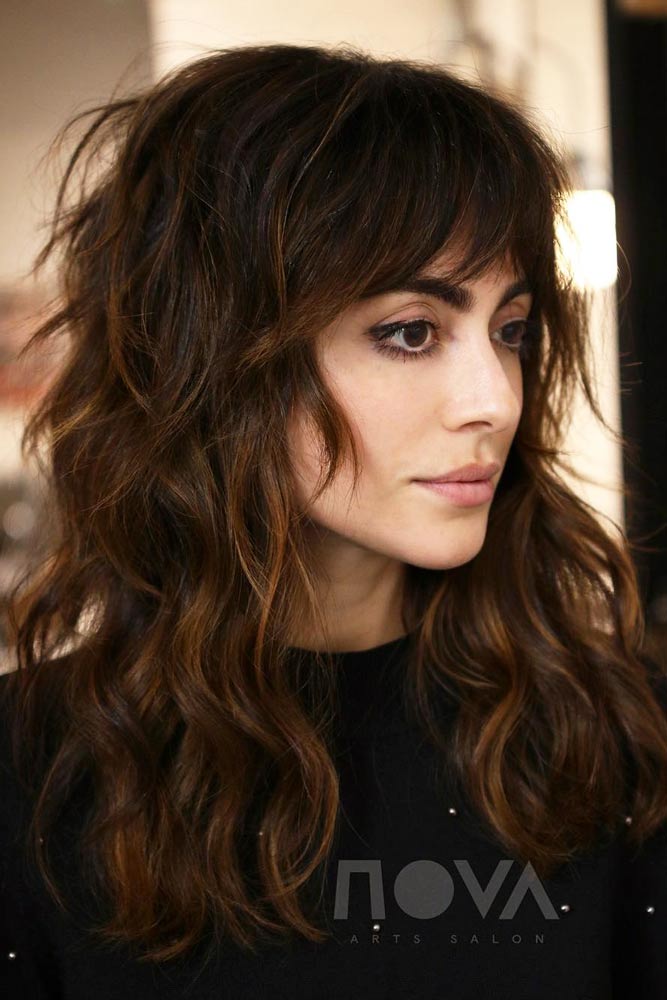 Source: salsalhair via Instagram
Now, meet the look achieved with short horizontal layers. The ends are slightly curved and move in different directions, making the chevelure look unbearably vivid and lush.
Long Shag With Flipped Ends And Curtain Bangs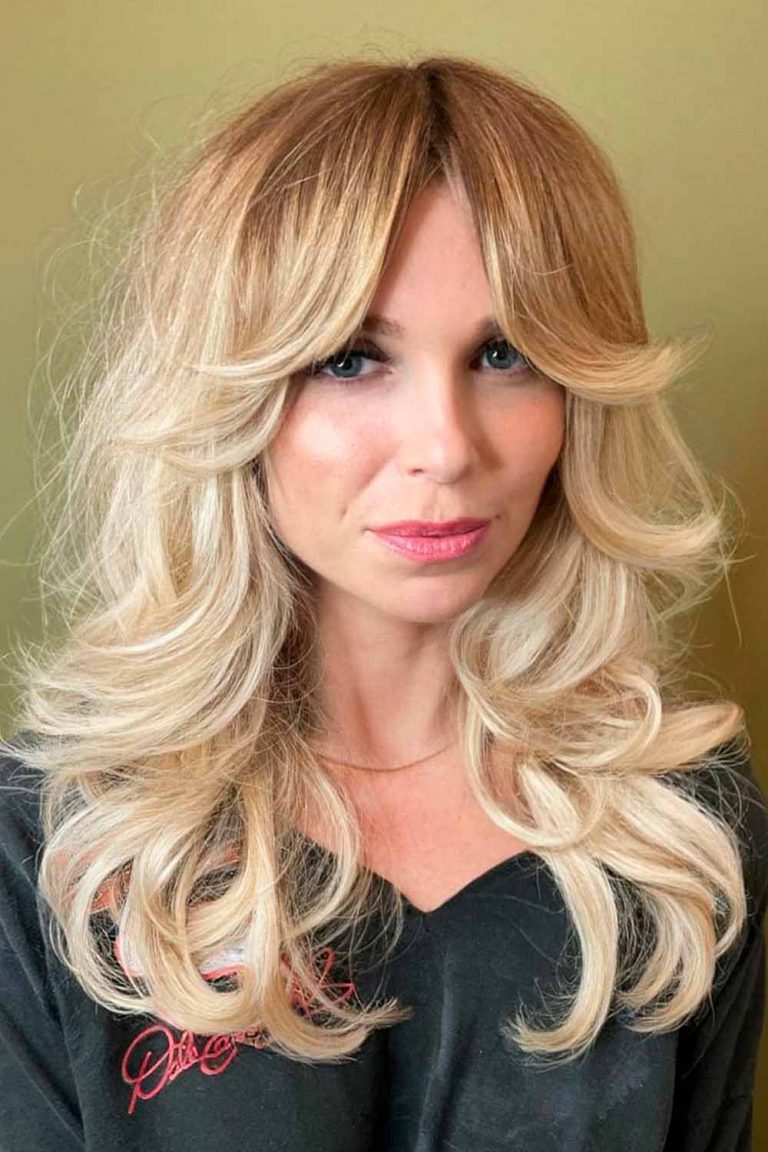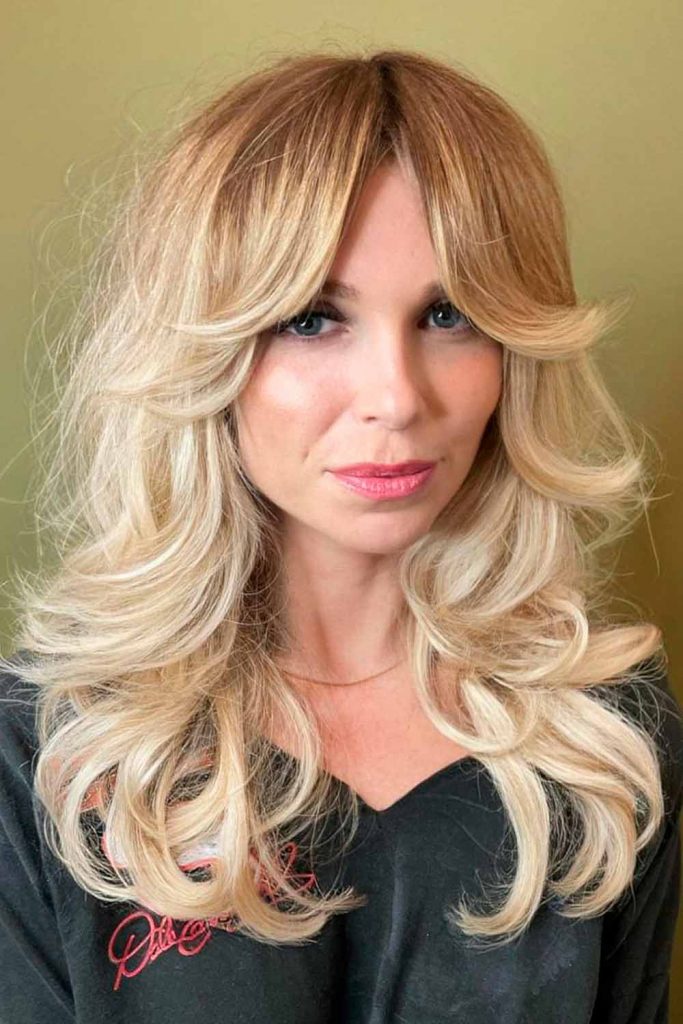 Source: caithelle_hair via Instagram
Who would've thought that a little texturizing at the ends, just like a butterfly haircut, would be enough to reach such a gorgeous transformation? Once you feel that your long tresses get dull, let the flips work on them.
Wavy Shag Haircut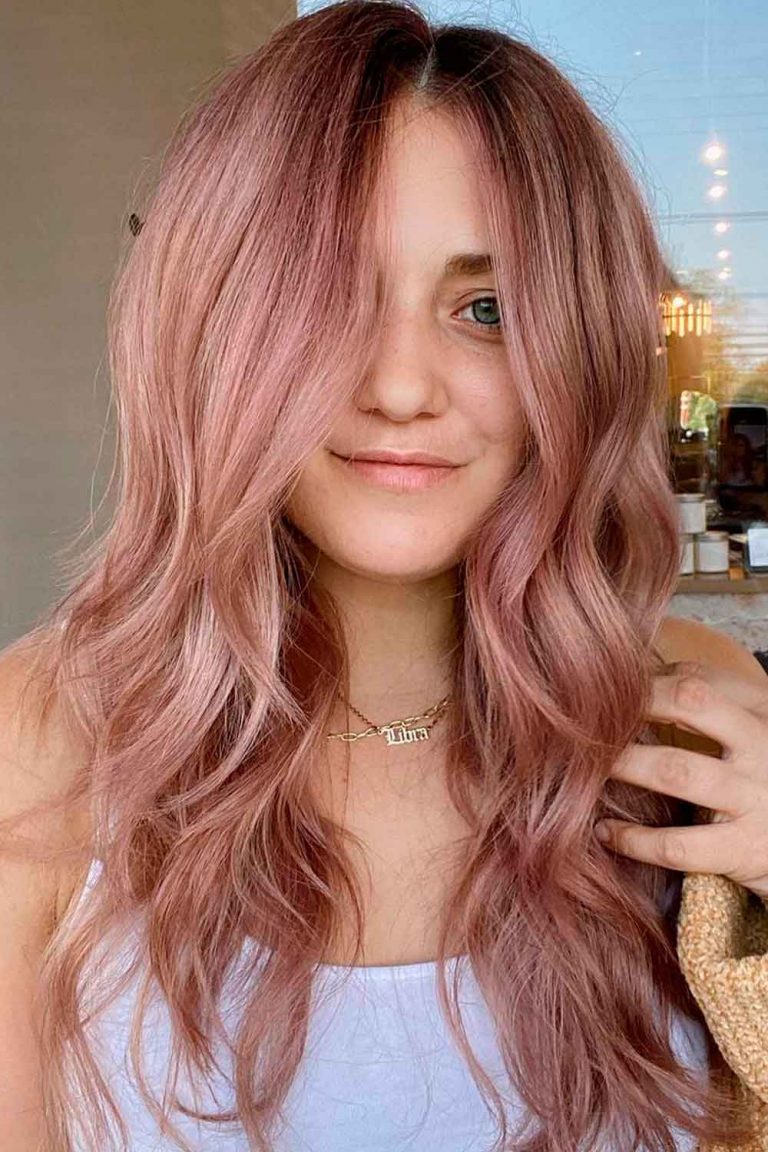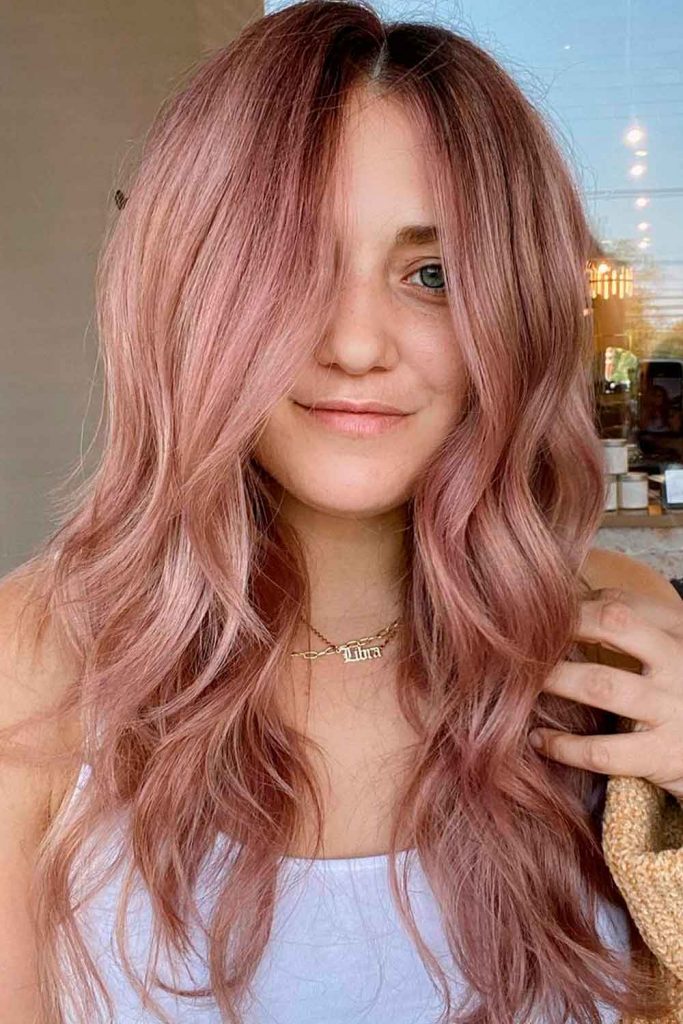 Source: cassderosa via Instagram
Here's another shag that makes the simplest waves ever appear in a new, seductive light. Just give your shag a pass of a curling iron, and enjoy the beauty of simplicity.
Shag With Face-Framing Highlights
Credit photo: instagram.com/cassderosa
i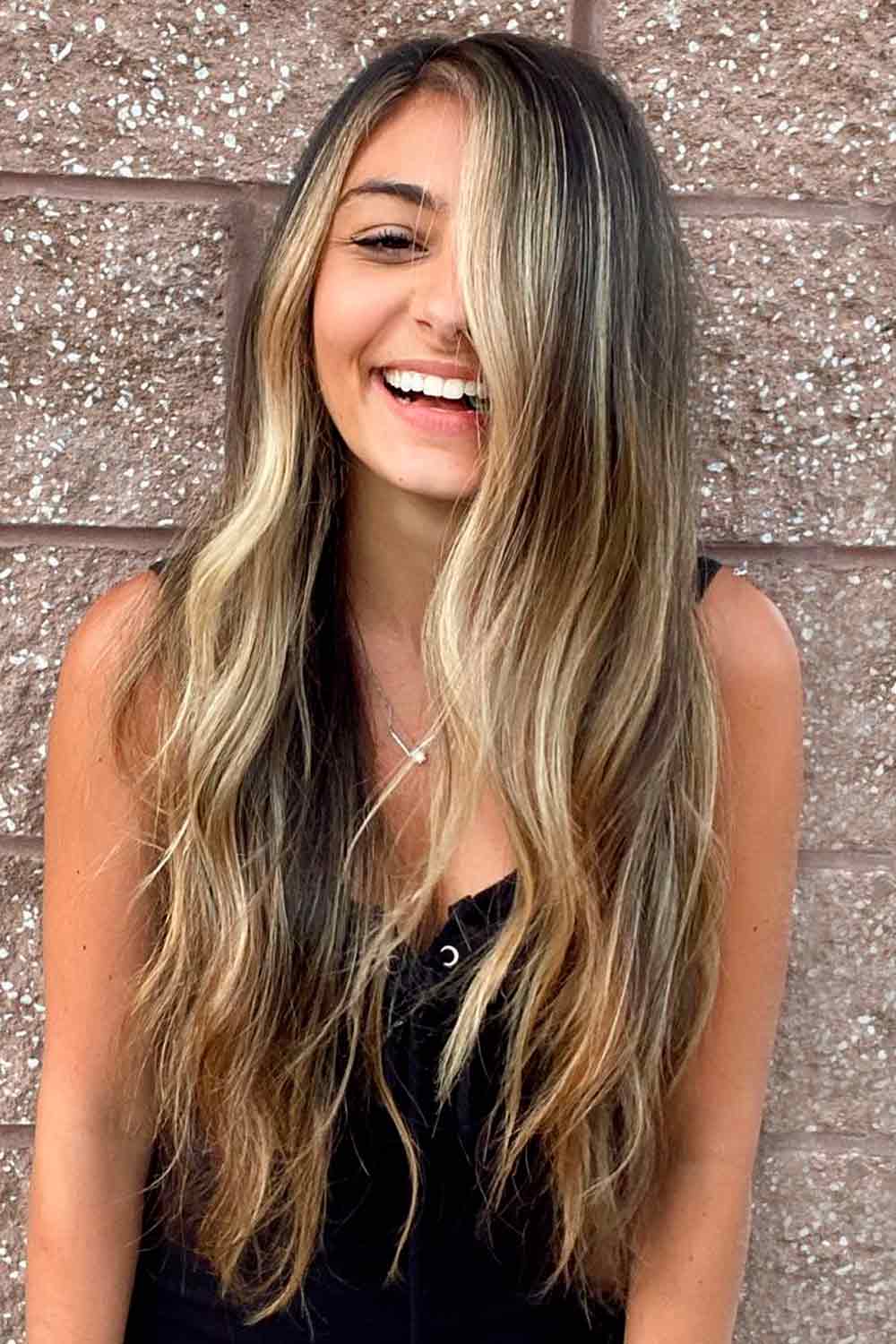 Credit photo: instagram.com/cassderosa
i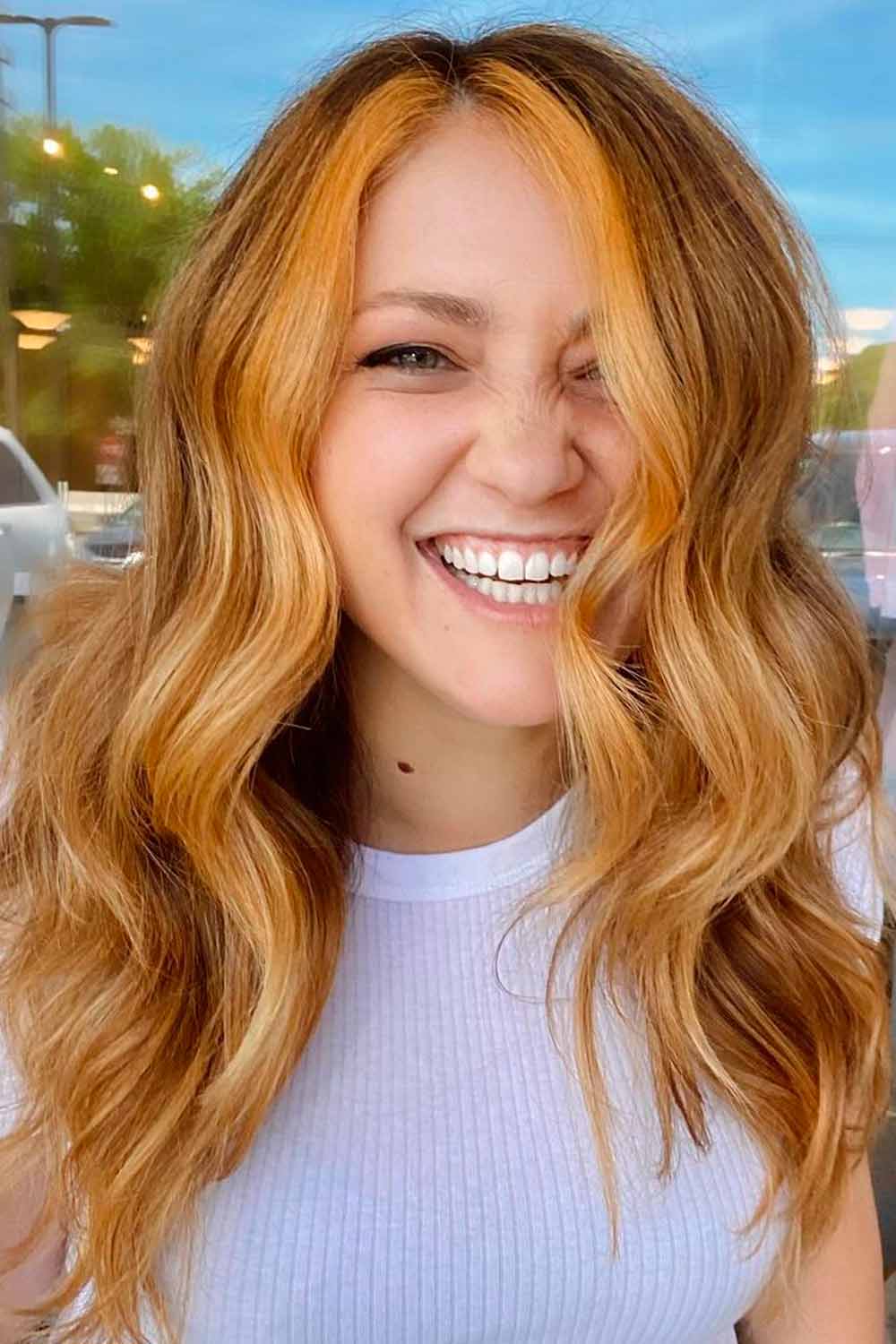 /
Curly Shag With Layered Fringe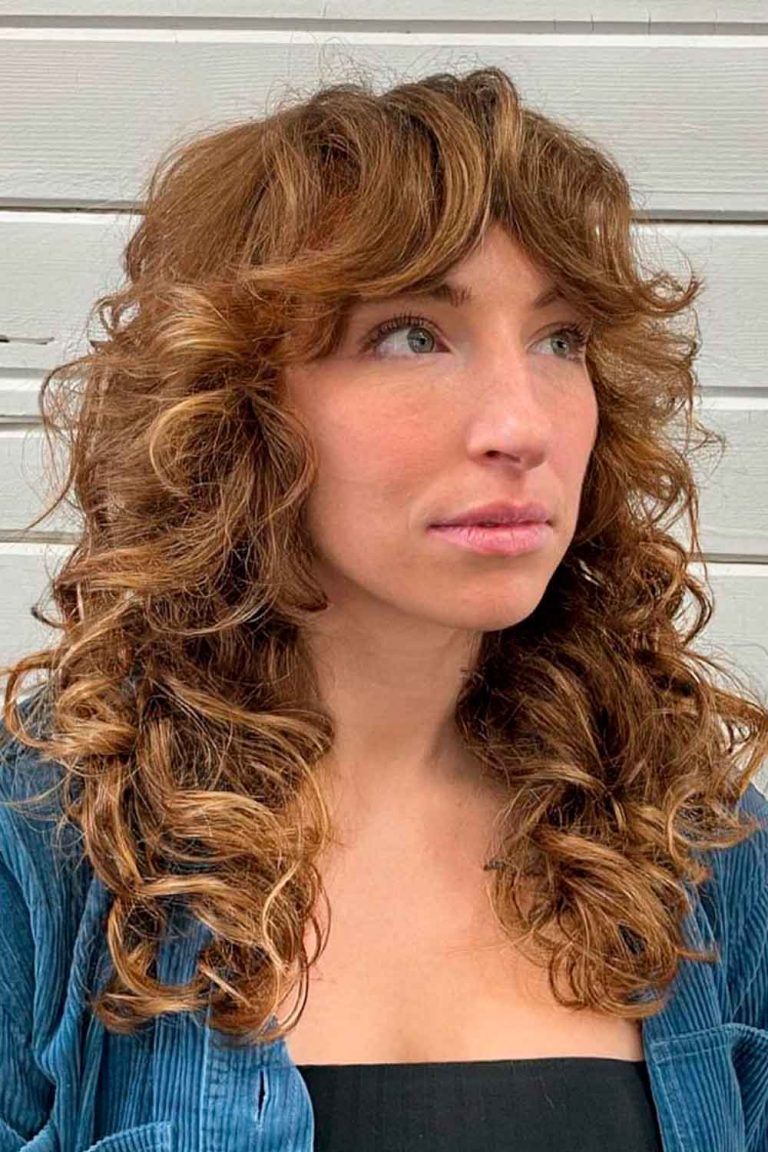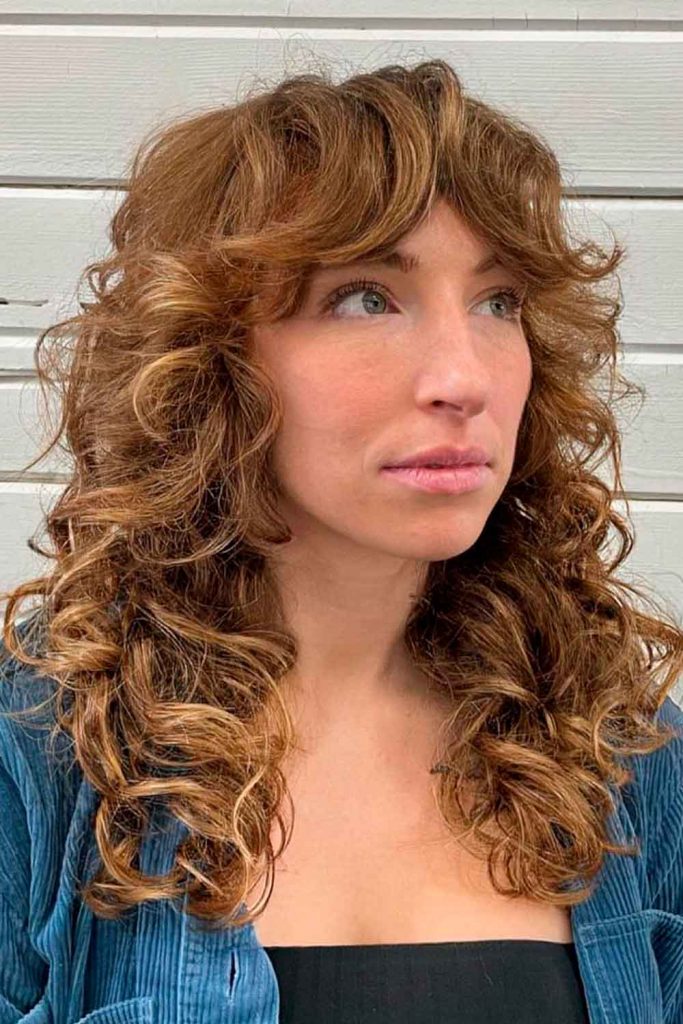 Credit photo: caithelle_hair via Instagram
Layered Shaggy Mullet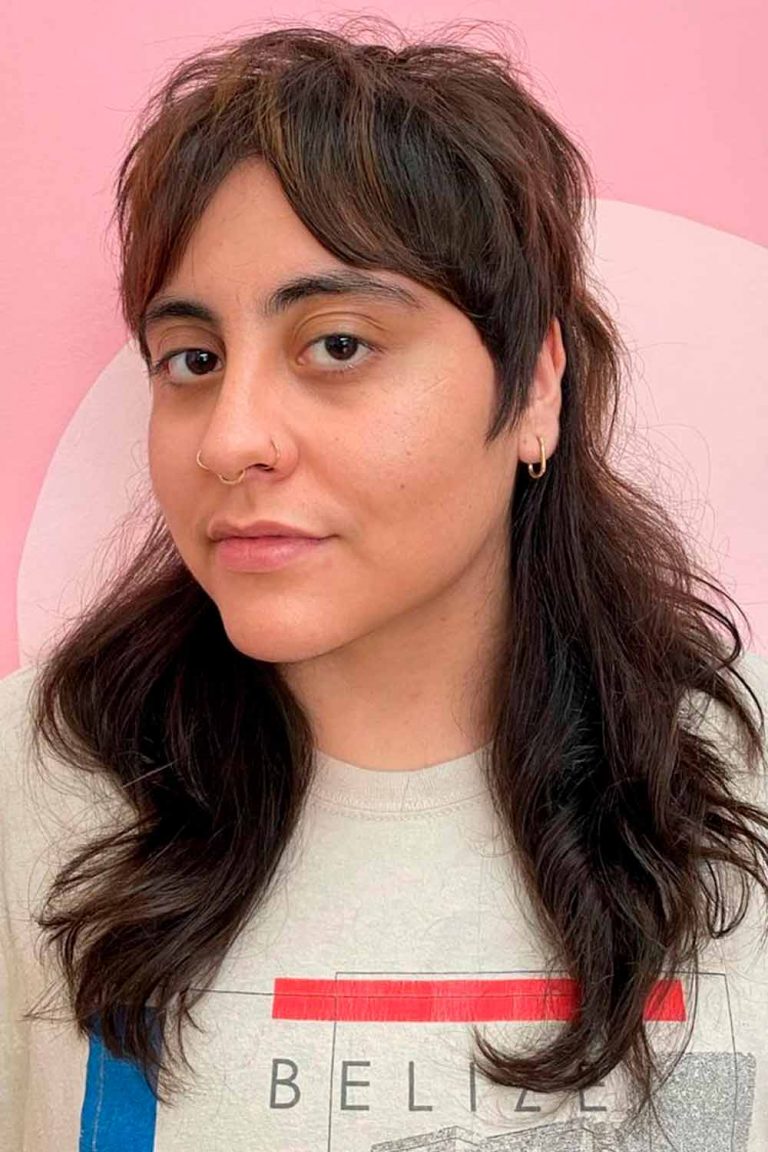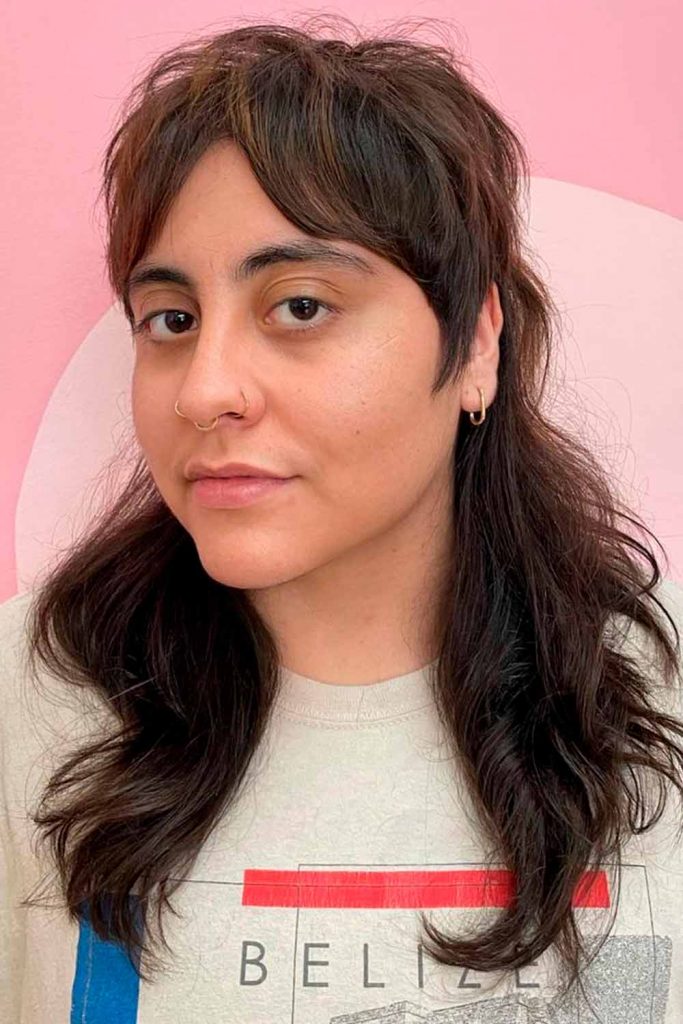 Credit photo: caithelle_hair via Instagram
Long Side-Swept Shag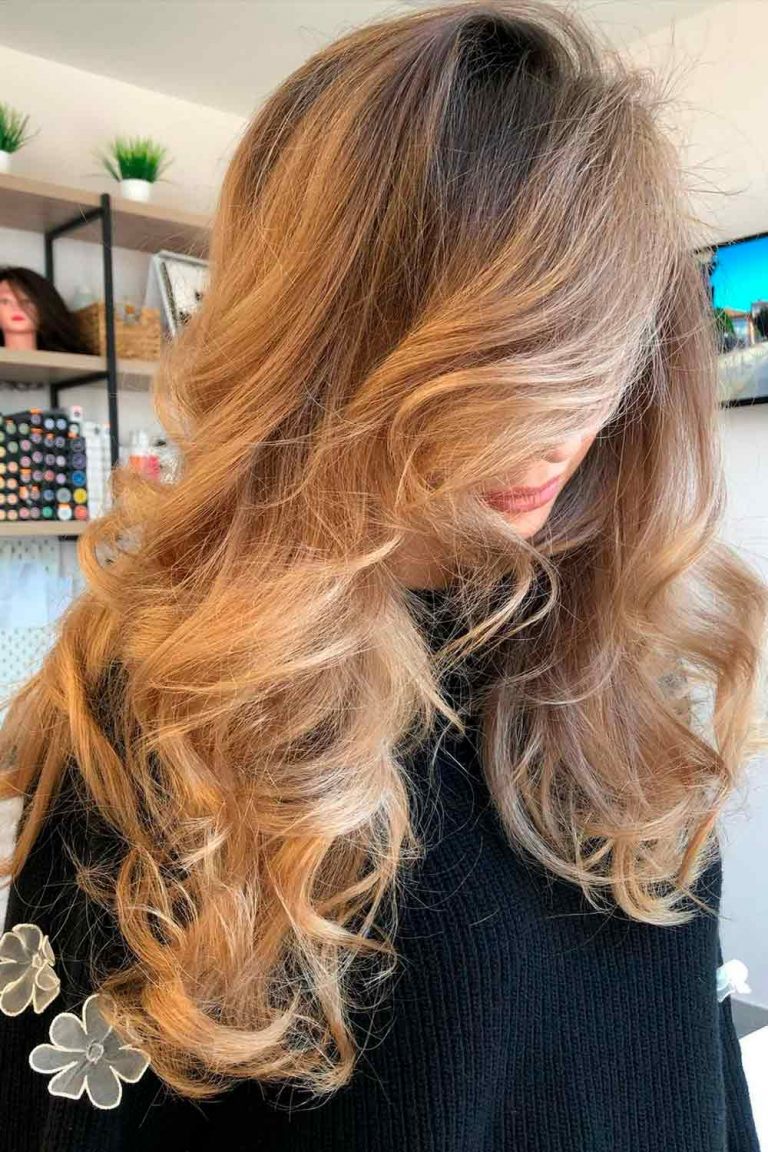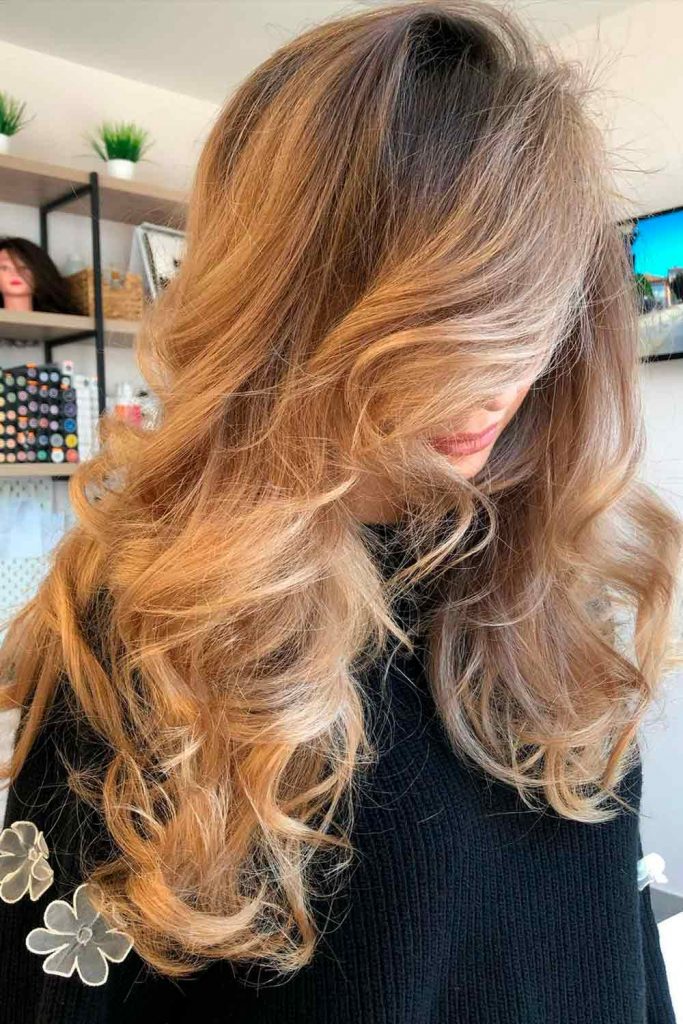 Credit photo: veronica_haircreator via Instagram
Shag With Loose Waves & Highlights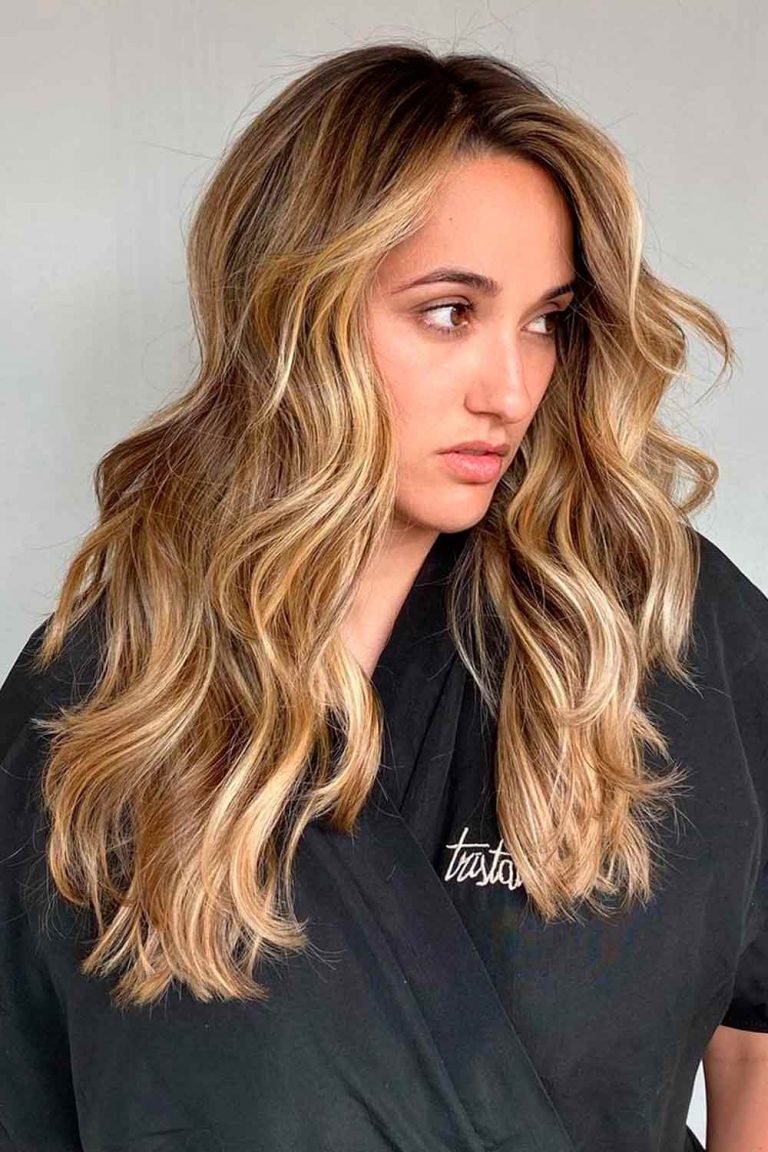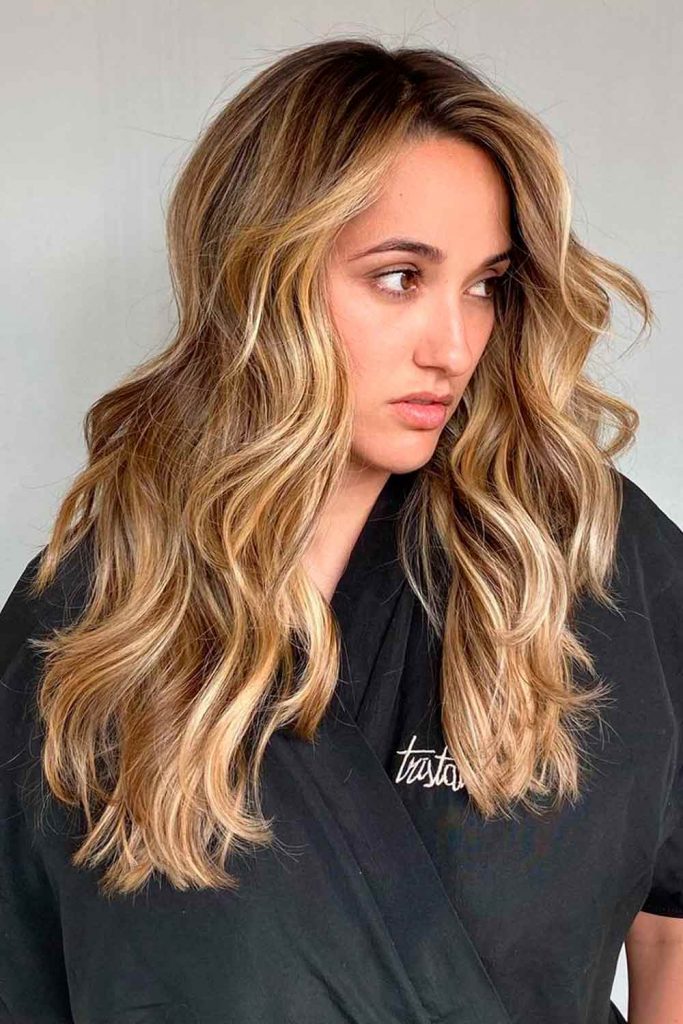 Credit photo: tristanoset via Instagram
Super Messy Shag With Wispy Fringe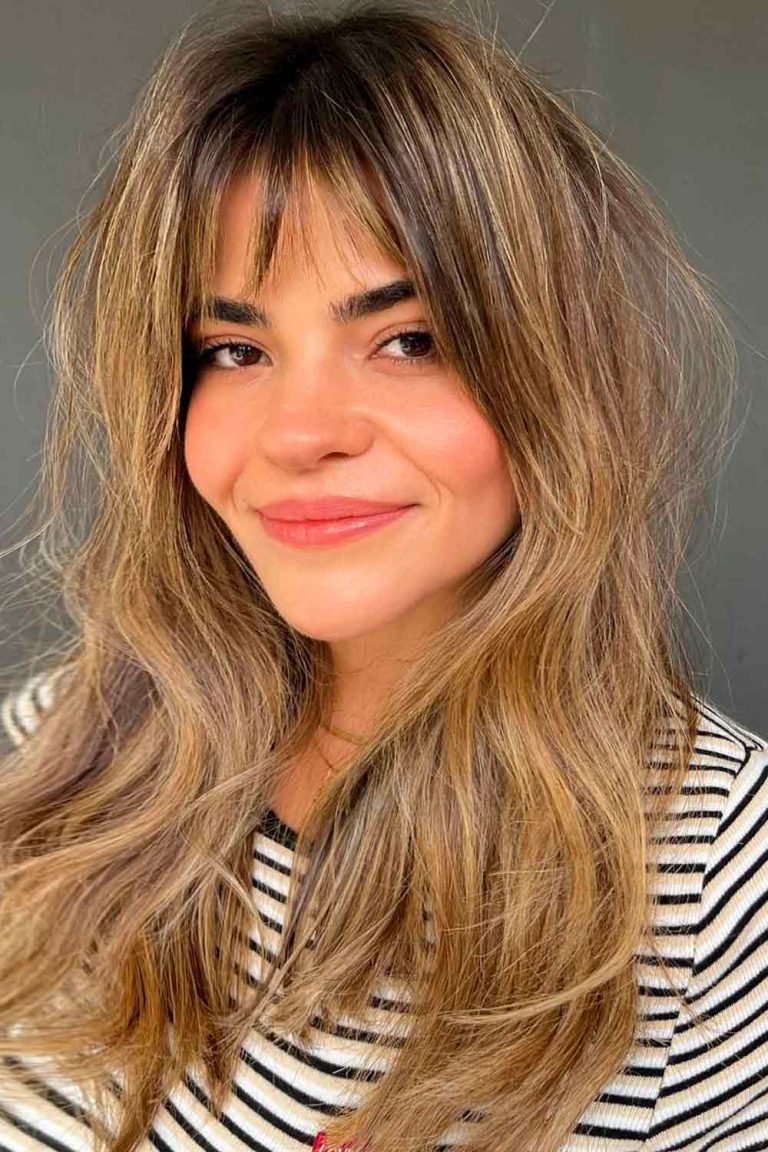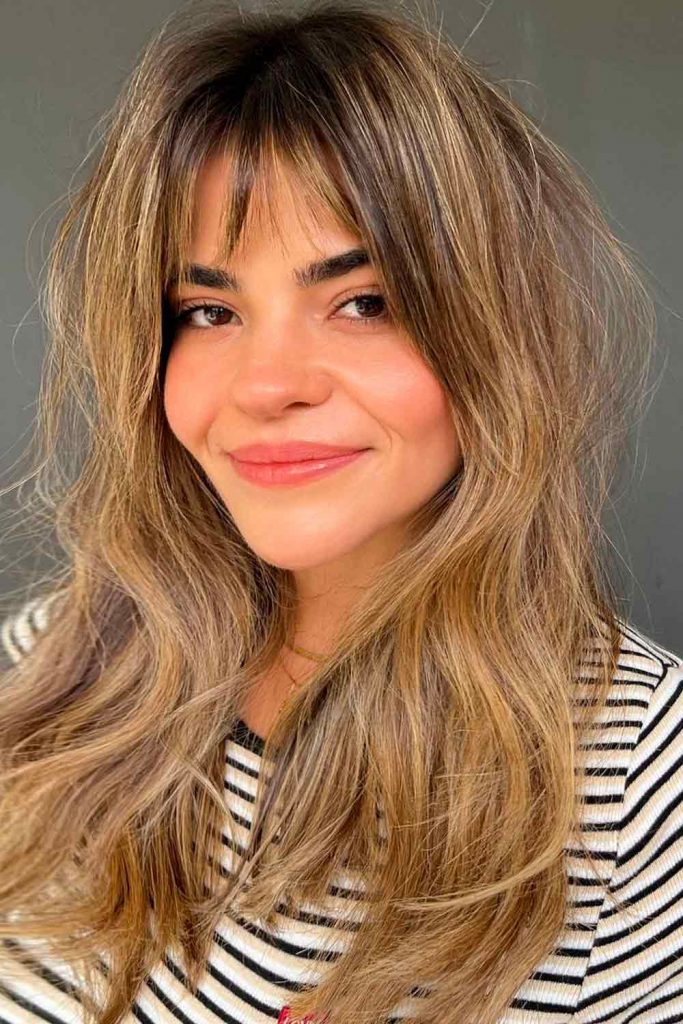 Credit photo: andreyhair via Instagram
Textured Shag Haircut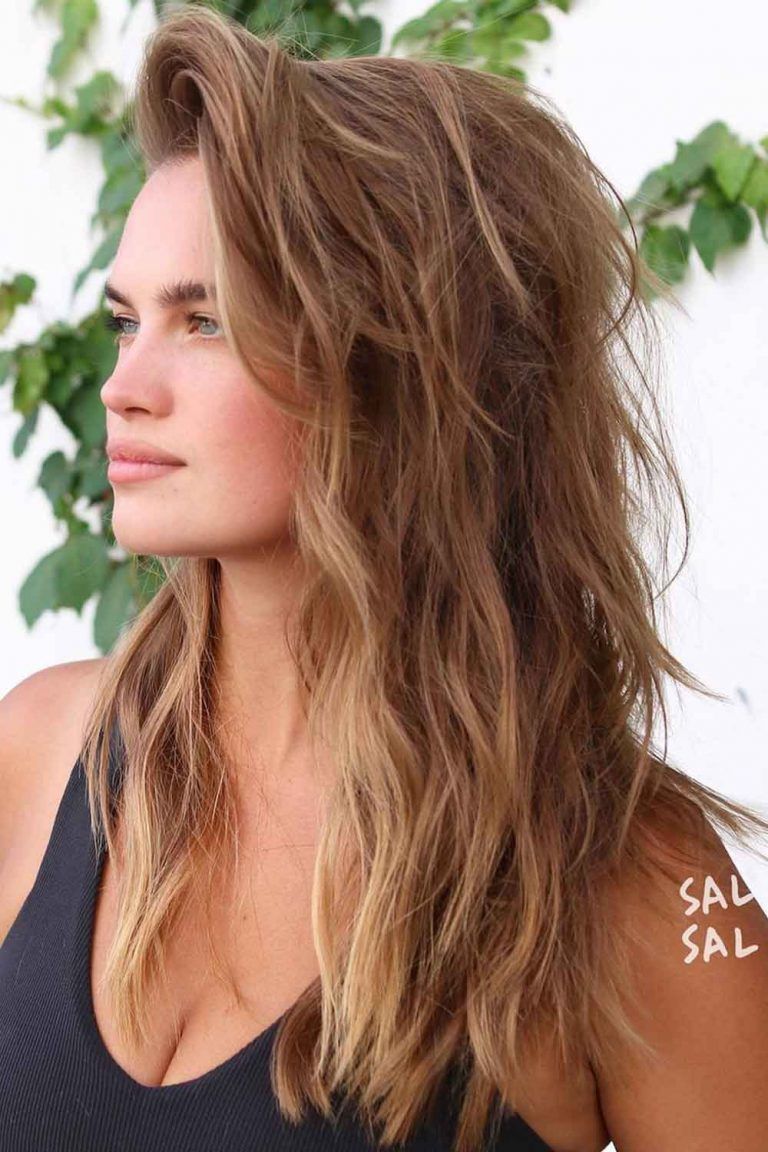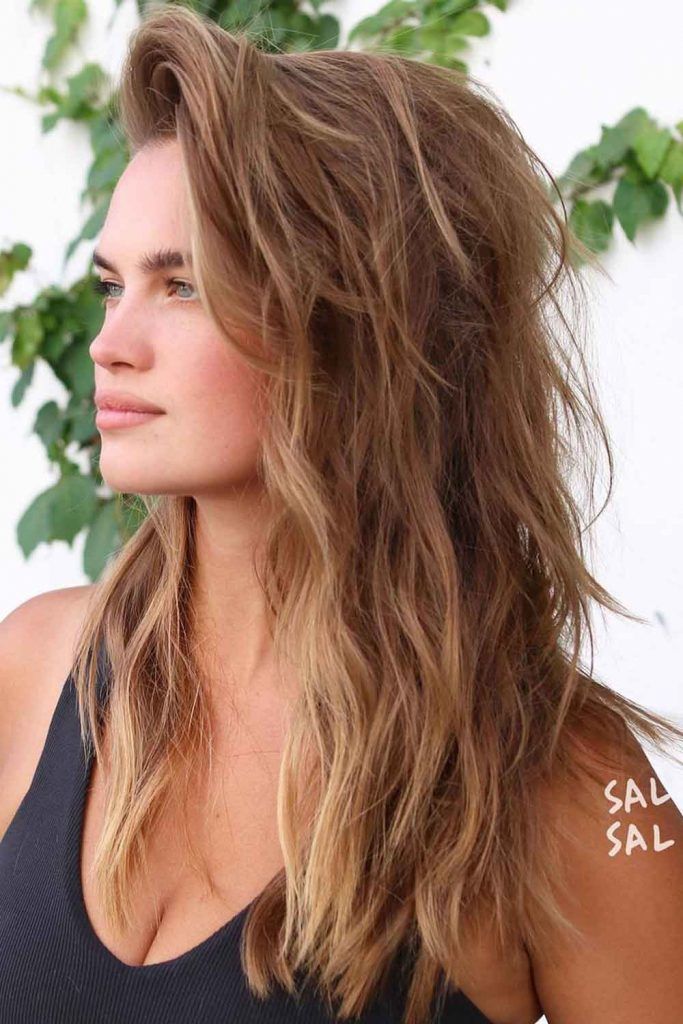 Source: salsalhair via Instagram
Girls who want to sport a lightweight texture should ask their stylists for layers texturizing. By texturizing, we mean changing the thickness of layers that is meant to make your hair lighter.
Super Long Shag Haircut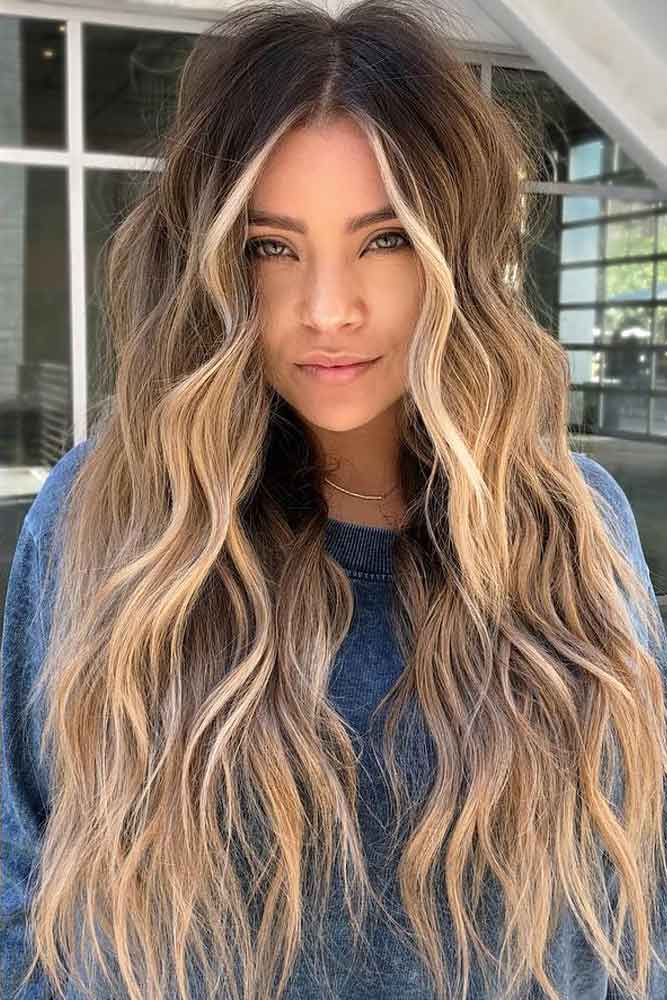 Source: danielmbeauty via Instagram
Fortunately for those with super long hair, there are no length restrictions for shags. On the contrary, such cuts can make you feel comfy with your heavy locks. Textured layers can give a sense of airiness, remember?
Extra Long Shag with Bottleneck Bangs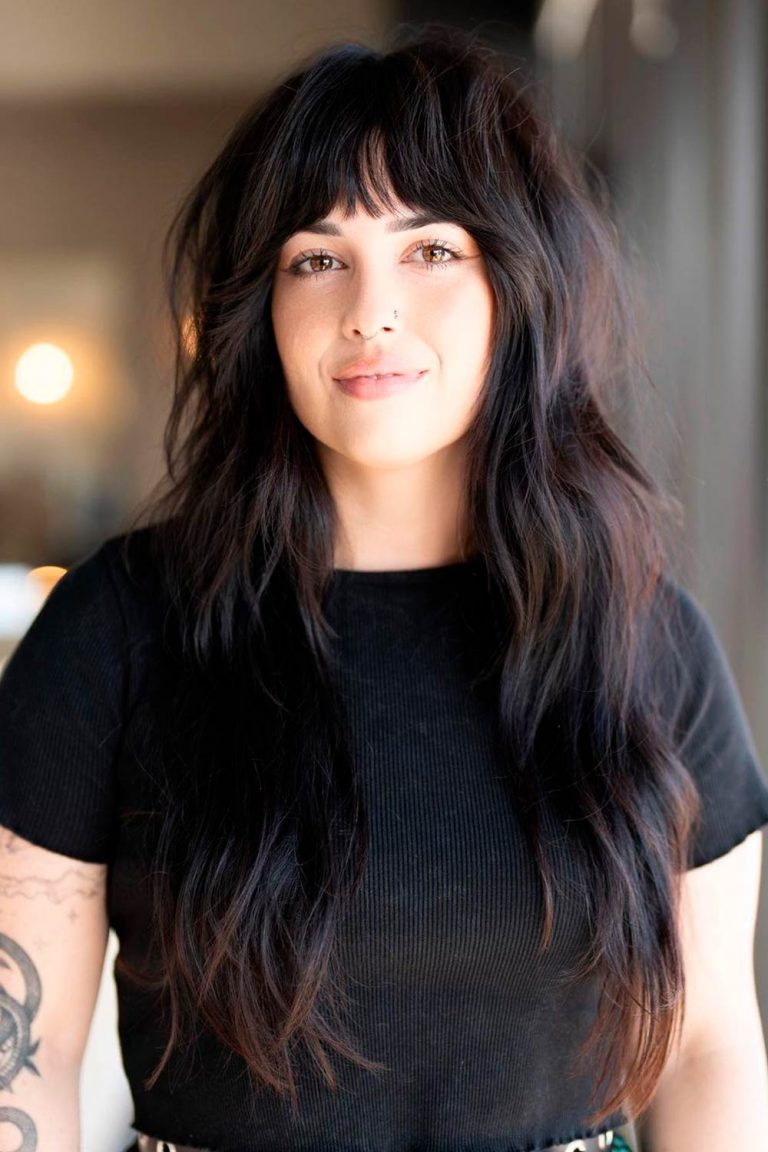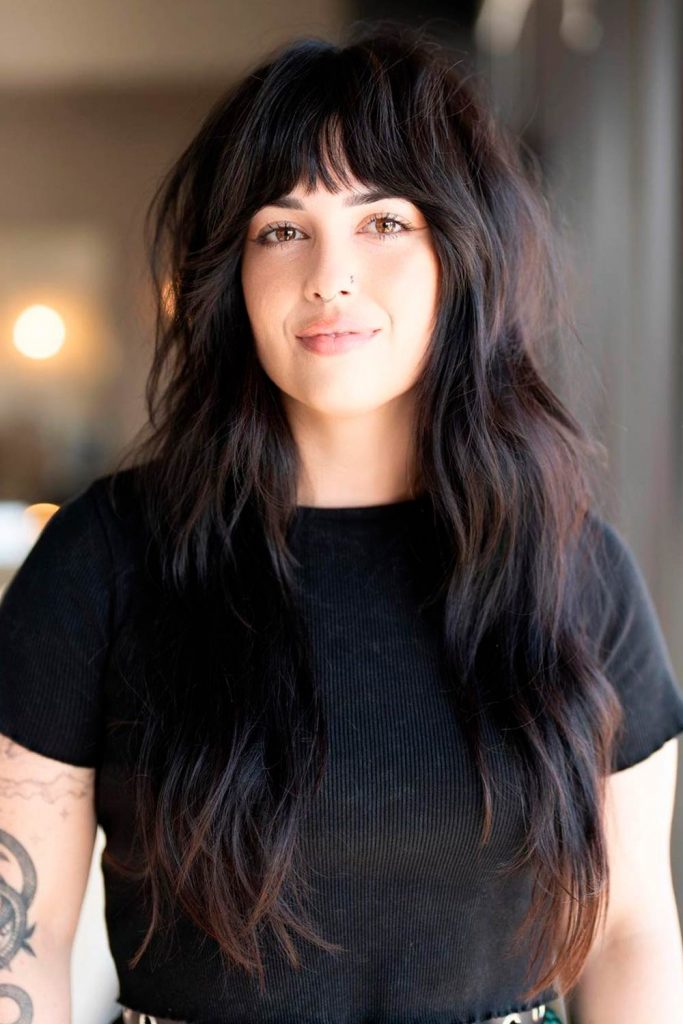 Source: brianaguilarhair via Instagram
In case you are on the long hairstyles side, then an extremely long shag may be your best option. As for the accents, bottleneck bangs are a failproof addition to the look. This elongated version of a wolf cut is made for women who like to be the center of attention.
Voluminous and Shaggy 90's Style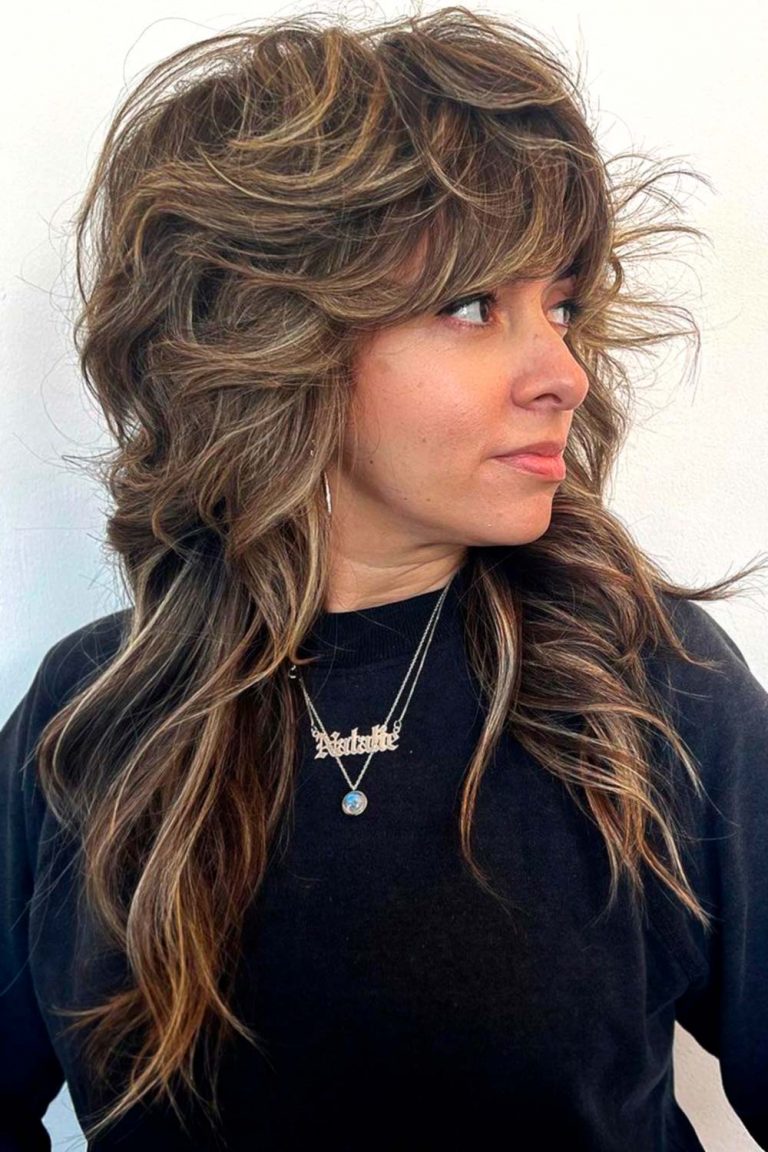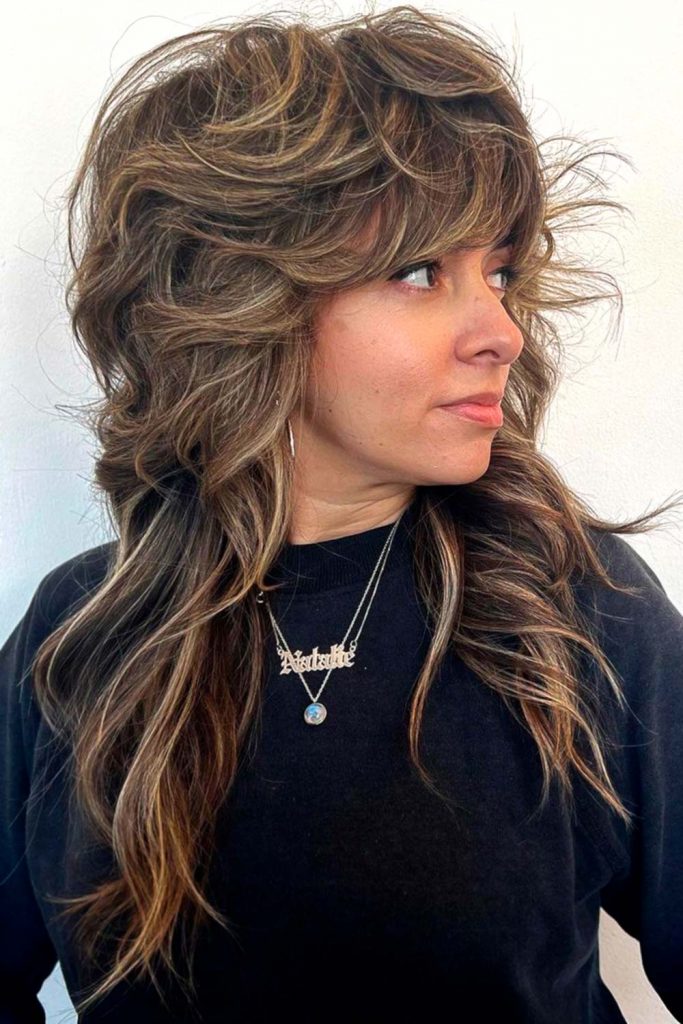 Source: ernestomeneses via Instagram
It is always a good idea to get inspired by some iconic retro hairstyles, such as this voluminous wolf shag. It instantly gives off cool 90s vibes and takes you to the limelight. In case your natural hair lacks the needed volume, do not hesitate to enlist the help of a blow dryer and a styling product.
Having seen our long shag haircut pictures, there's no way you won't join the shag lover's club. Now that you've seen all the benefits of the beautifying, you know what to ask for when you are about to improve your style. Just get a long shag!
FAQ: Long Shag Haircut
How do I ask for a long shag haircut?
When getting a shag haircut, tell your hairdresser you want a "ruffled", heavily layered cut with much movement. Also ask for some volume at the top of head, soft fringe and sliced ends, all with a textured or lived-in look.
Is a shag cut layered?
A shag cut is a layered straight haircut that looks great on women with fine hair. The medium brown color with golden highlights brings out the natural texture of your hair.
Should I get a shag haircut?
The shag looks great on medium to thick hair, whether it's straight, curly or just wavy. It's a universal cut for everyone. However, if you belong to those who prefer to tousle and go, this is your ideal haircut. It doesn't require much maintenance and will bring out your hair's natural texture.