Cute Temple Fade For Curly Hair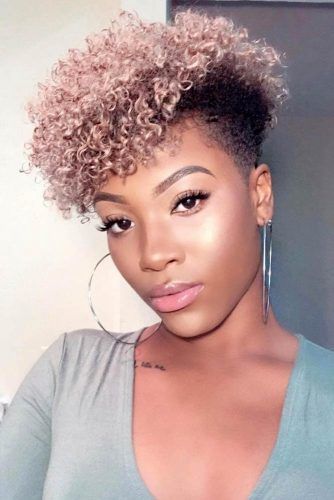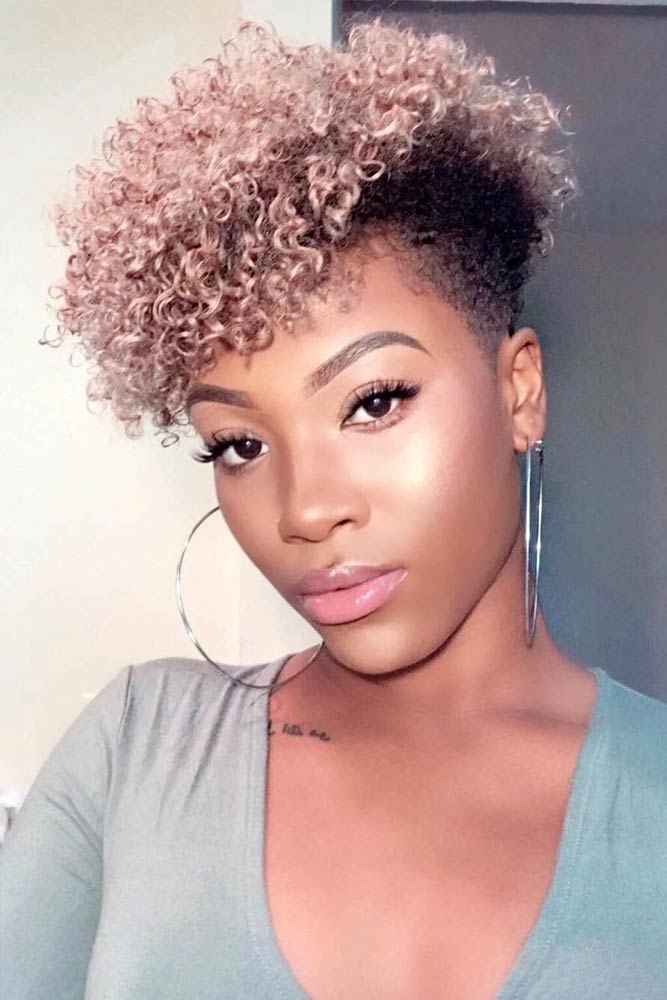 It's not a secret that curly hair creates the most enviable looks ever. Do you want to have all eyes on you? A temple fade will be in handy then. Imagine that your voluminous curls flutter in the wind, revealing the beauty of your faded sides. This variation of the low fade gives a very sharp transition of hair lengths, which gets on well with your awesome curls.
Source: brieanamj via Instagram

There's A Fade For Any Hair Type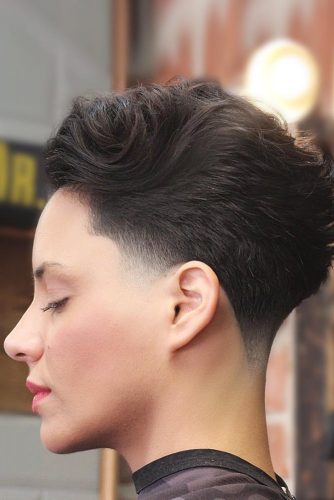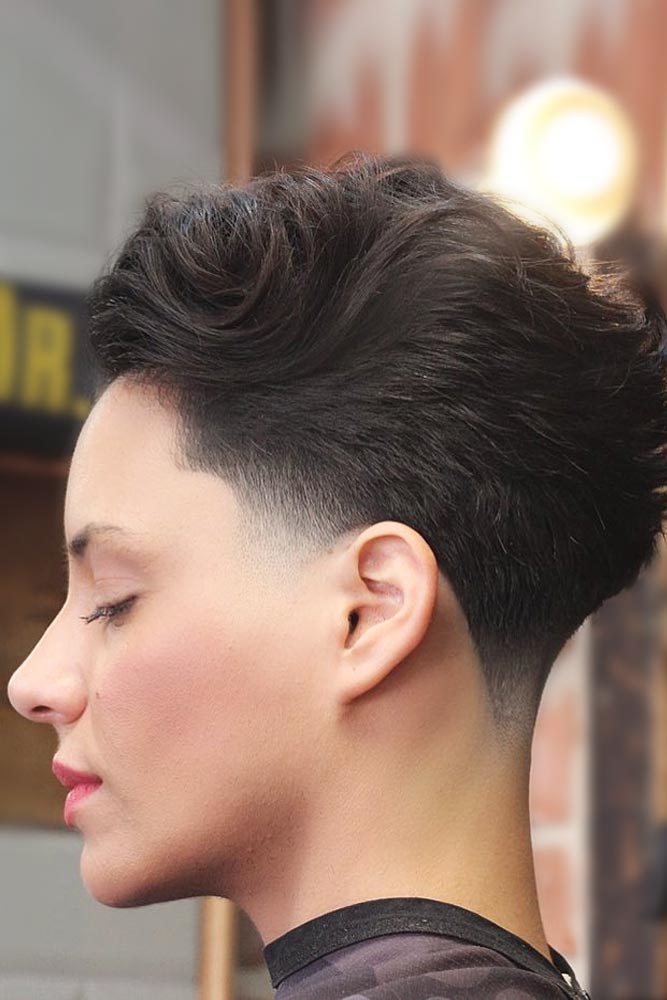 It really doesn't matter what hair type you have. There's nothing impossible about fades, you can get it whenever you want. Whether it's a messy pixie for thin hair or a short layered bob for fine hair, there is always a place for a fade. How do you like this temple fade on fine hair? Yes, it suits everyone. Just find a fade that is to your taste!
Source: slimfadey__ via Instagram

Mid Fade Pixie With Faded Sides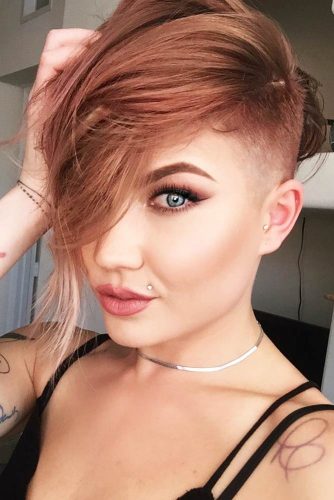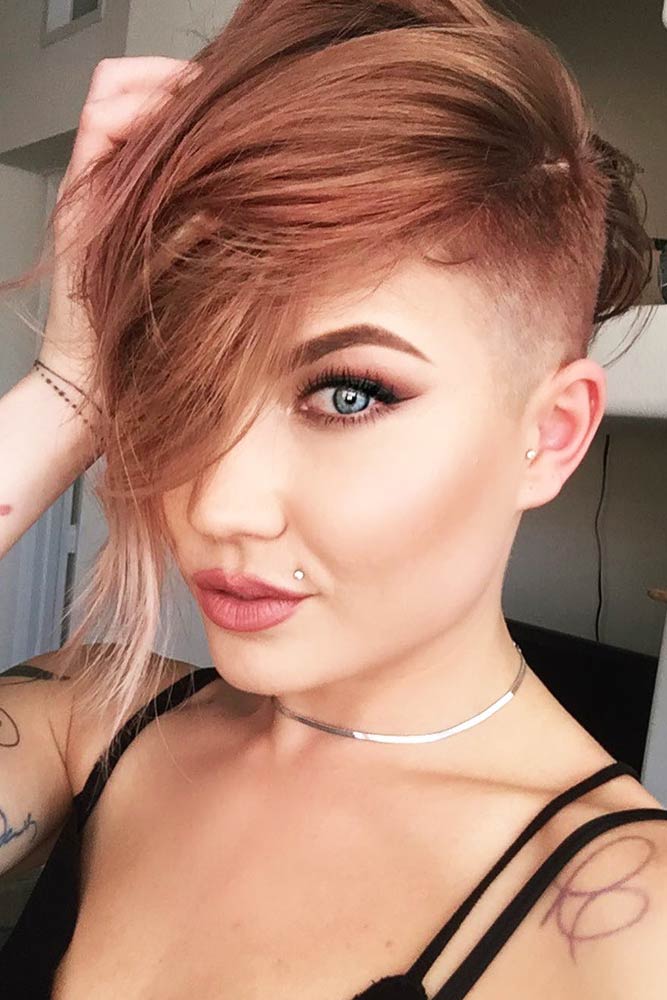 Some girls would like to find the happy medium between the low and high fades. Fortunately, it won't take a lot of time. Meet the mid fade cut, a taper cutie that goes below the temples and above the ears. If you want to rock your days with long colorful pixie, fade the sides and be ready for the most flattering compliments!
Source: sky_eyes_ via Instagram