Low Fade Mohawk With Hair Tattoo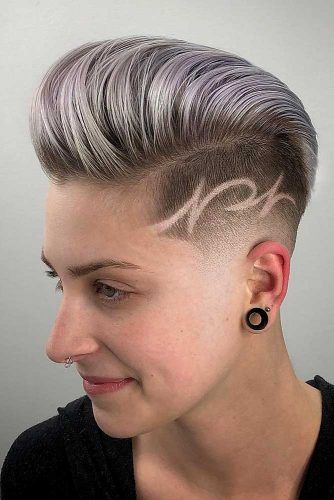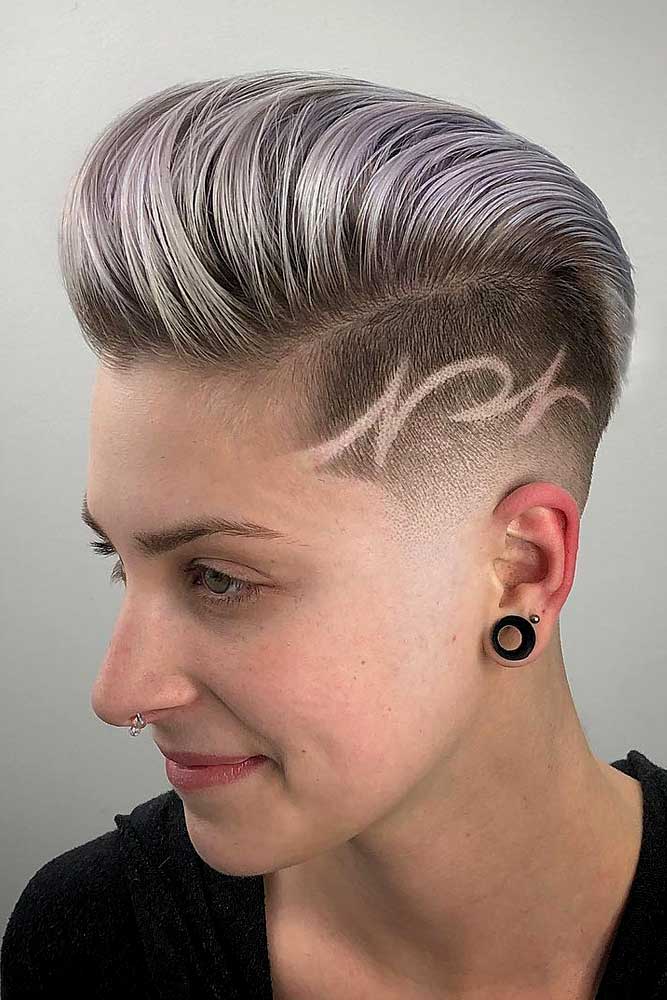 Believe it or not, your hair can let your dreams come true. It lets you experiment, and that's the only thing you need. Once you opt for a faded cut, you can't even imagine how it can diversify your daily look. How do you like this bold mohawk with tapered sides of a low fade haircut? A tattoo makes this haircut unique, while the messy silhouette creates a really unusual look.
Source: andyauthentic via Instagram

Spiky Mohawk With Low Fade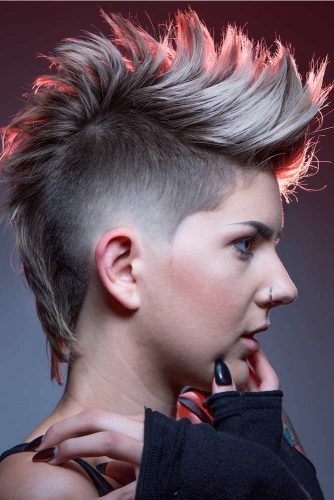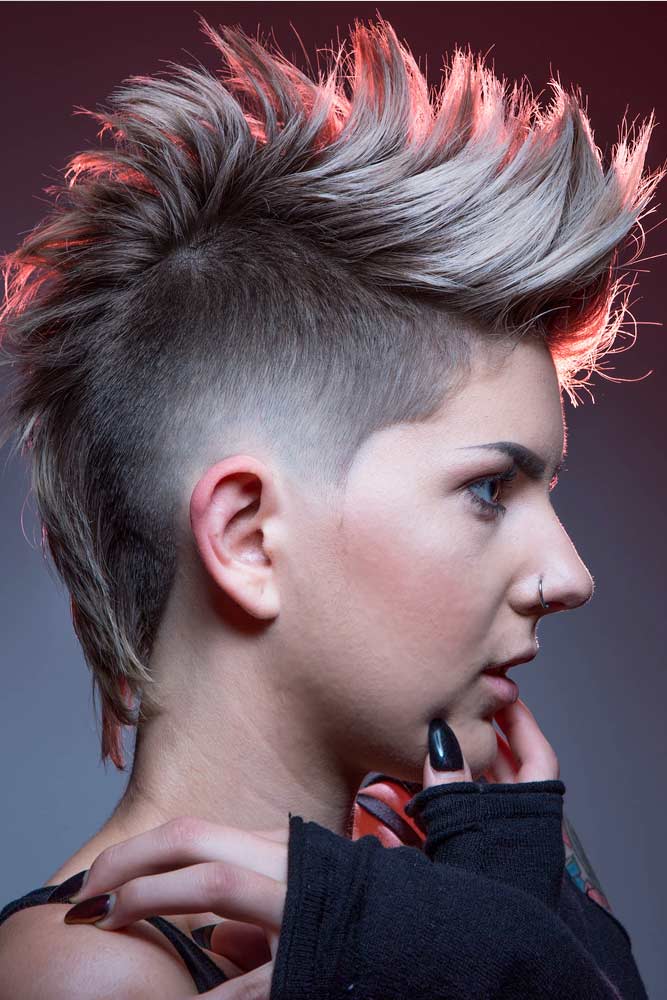 If you are a woman who is not afraid to show everyone how daring your style is, call your hairstylist and ask for a spiky mohawk. Shaved sides with longer hair on top are for brave ones! People are not used to seeing such a cool cut on women, but who cares? Some may call it outrageous, and those who have a sense of style will call it awesome. Remember: a mohawk without a low fade is a mohawk wasted.
Source: andrewdoeshair via Instagram

Blonde Faded Pixie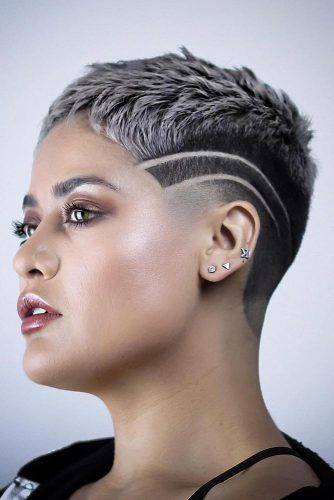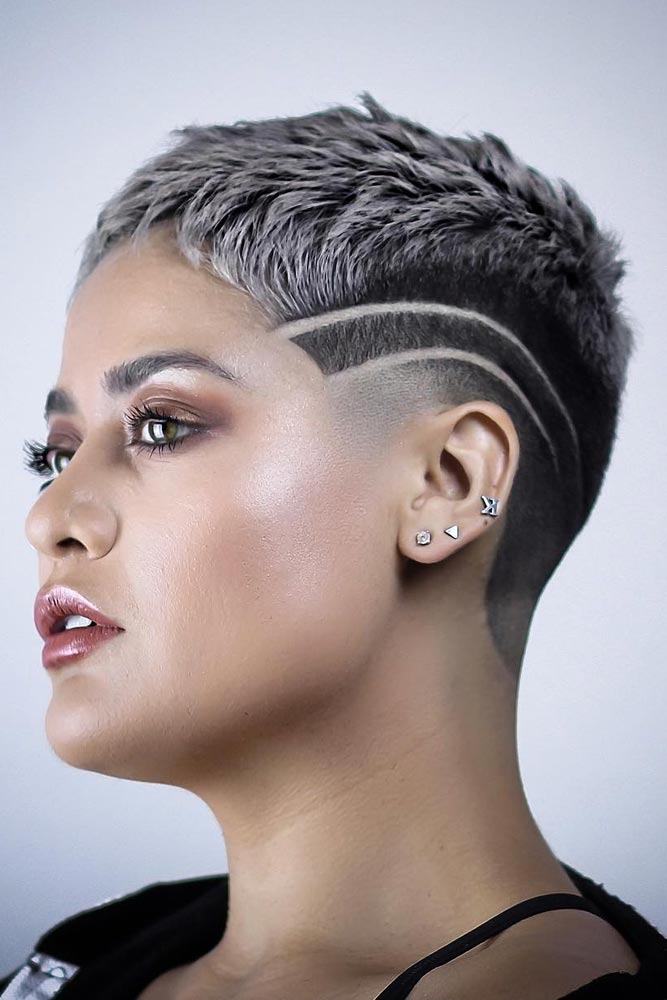 Girls with blonde hair are in luck, as they can bring this fancy idea to life right now! Have you ever seen that amazing short hair? It's hard to find the words to describe the soft low fade on the sides and back. No wonder if you'd like to dye your hair blonde: this look is just stunning.
Source: diego_djdgaf via Instagram