When looking for medium length haircuts for women over 50, the things we all want from a new cut is to be versatile and match our face shapes and hair types. Of course, let's don't forget that your haircut, no matter how old you are, should match your inner self. And today you will find such a cut for you: just check out our modern ideas.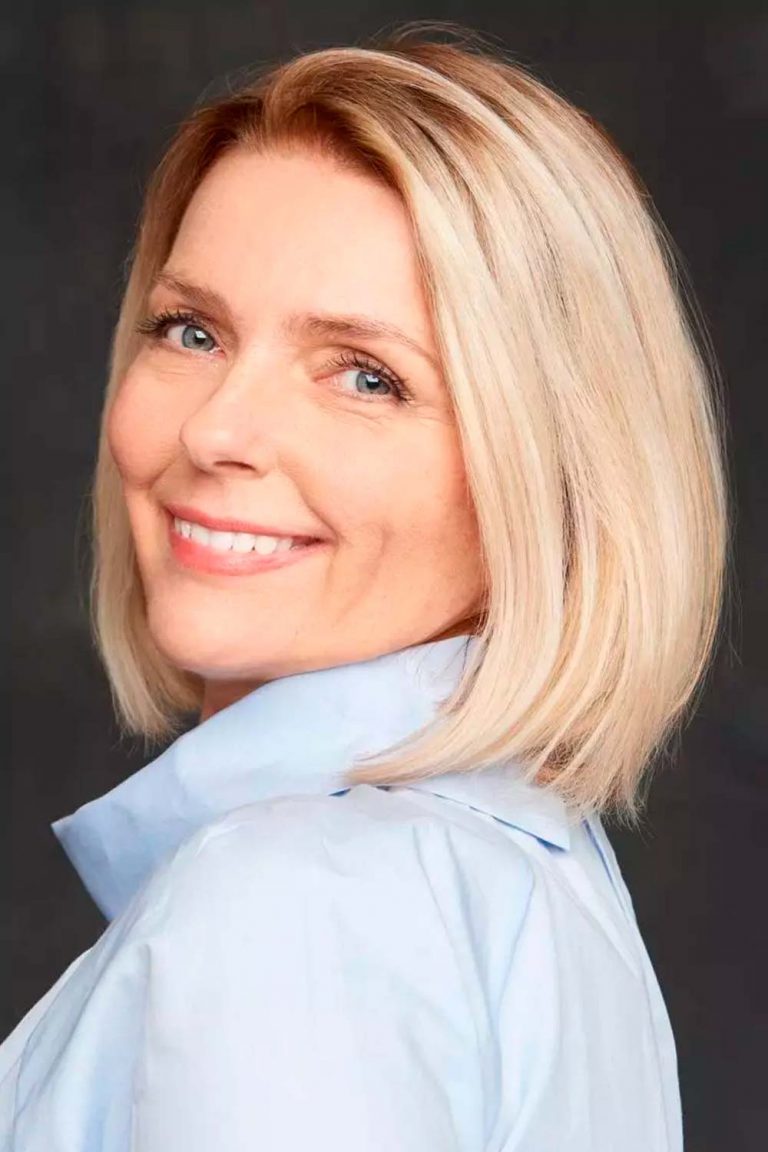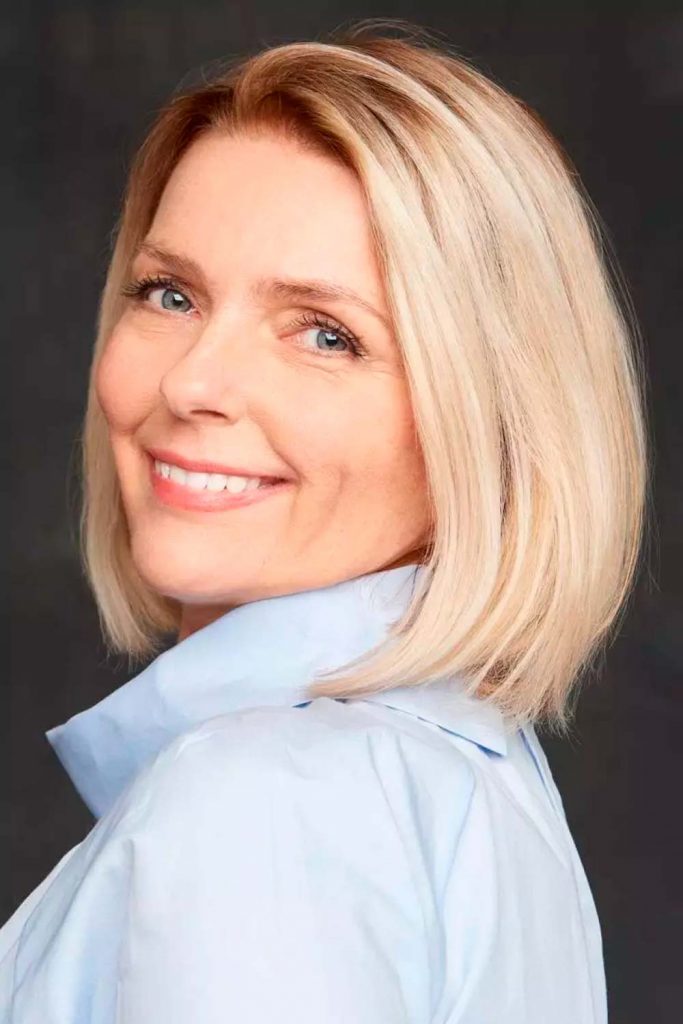 Credit photo: shutterstock
Who cares about age when we still can impress people with our incredible smile, hit them with our seductive glance, and attract them with our exceptional sense of style? As a matter of fact, the right haircut is your first step to turn back on aging and let your eternal beauty fill the space!
Here are some trendy haircuts that will help you to be on the top. We promise, there will be a perfect face-flattering and volumizing hairstyles for women over 50!
Brushed Back Long Bob Cut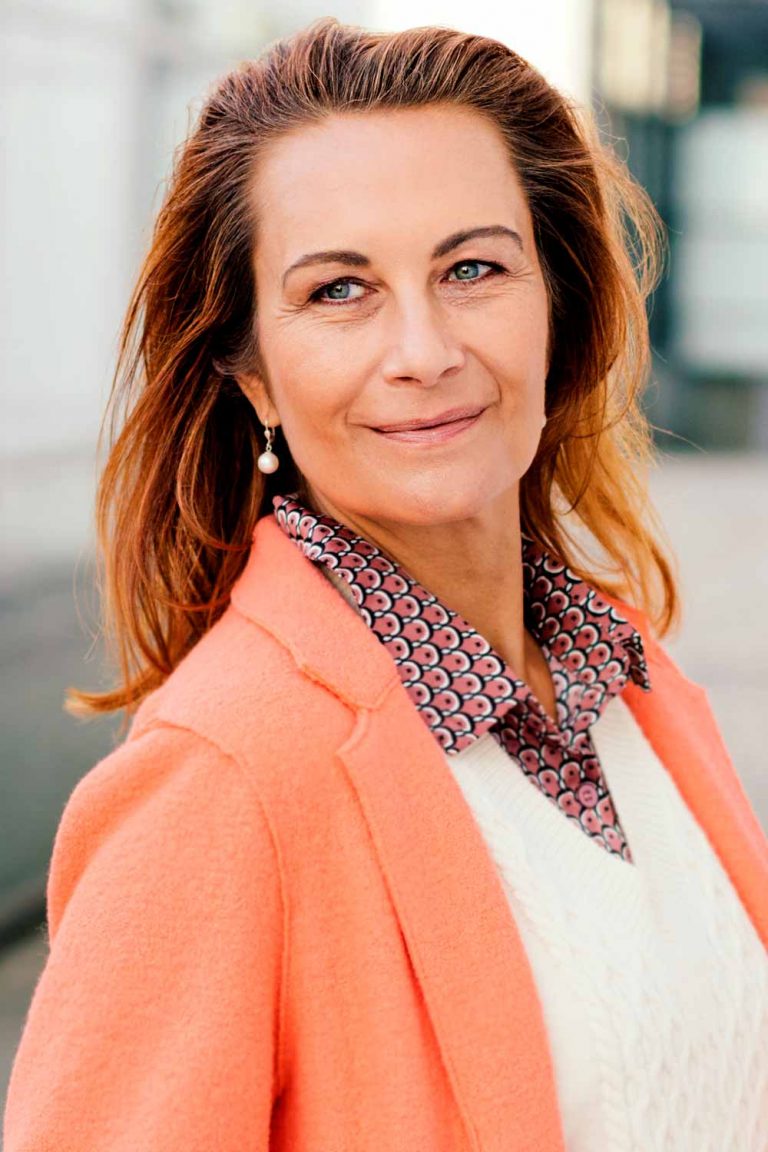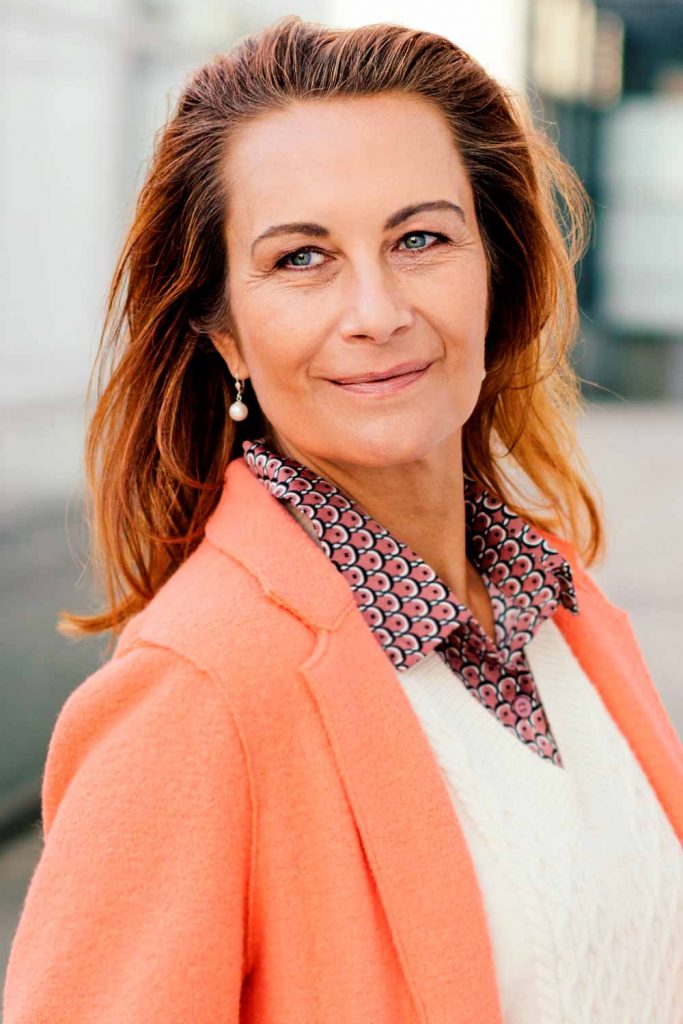 Credit photo: shutterstock
We would like to start with classic haircuts, as everyone knows that ladies with exquisite taste prefer to opt for something simple and ageless. Though this mid-length cut is pretty common, it's very stylish and comfortable to wear: brushed back hair gives a volumizing effect to thinning straight hair. A little tip: a medium-hold hairspray will come in handy to secure it. Also, it will work well for women with oval faces, balancing out the oblong silhouette.
Elegant Wavy Bob With Side Bang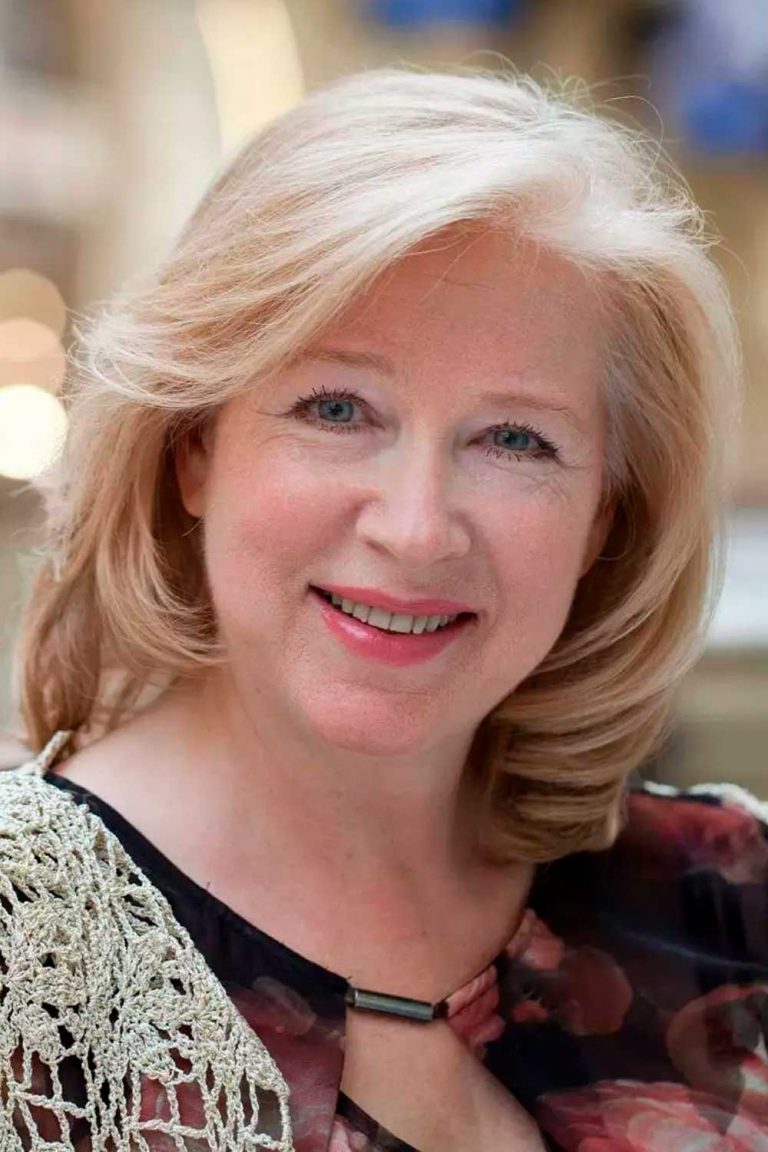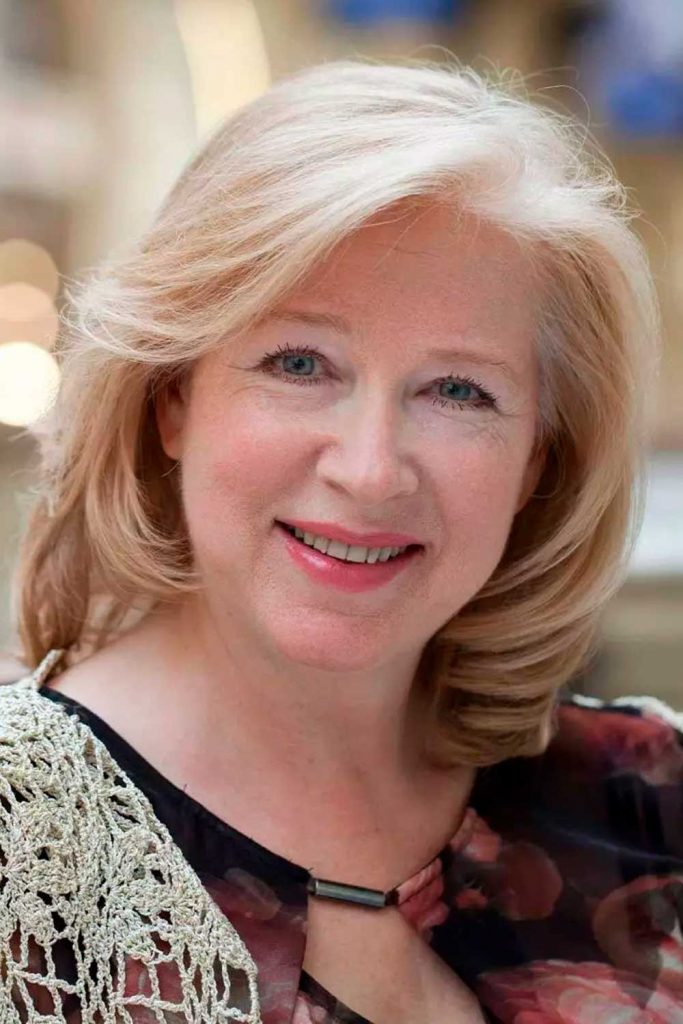 Credit photo: shutterstock
Elegance is something that will always be in demand in the women's world. And the truth is, older ladies can show off their elegant side in the most charming way. If your inner self is all about subtle minimalistic styles, neat suits, and exquisite accessories, this wavy bob will be a nice complement. It can tame your thick hair, adding a well-groomed body to it, while the side bang will round up the prominent angles of your square face.
Straight Medium Length Bob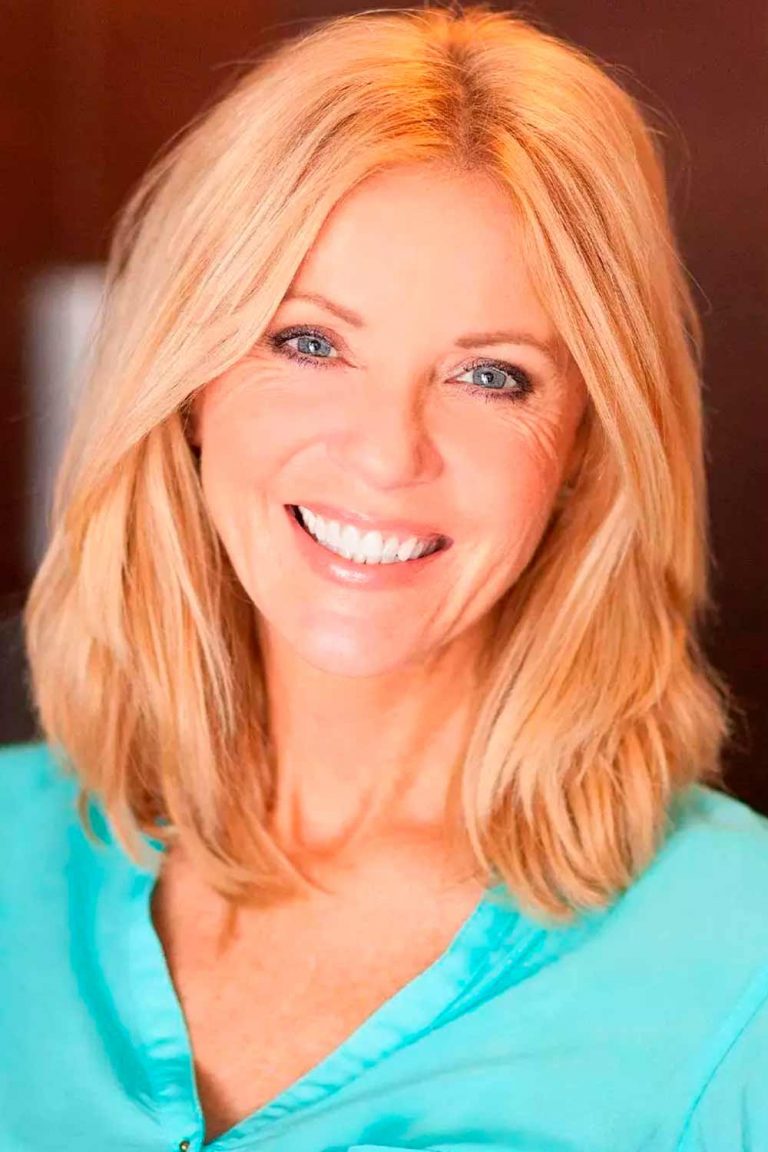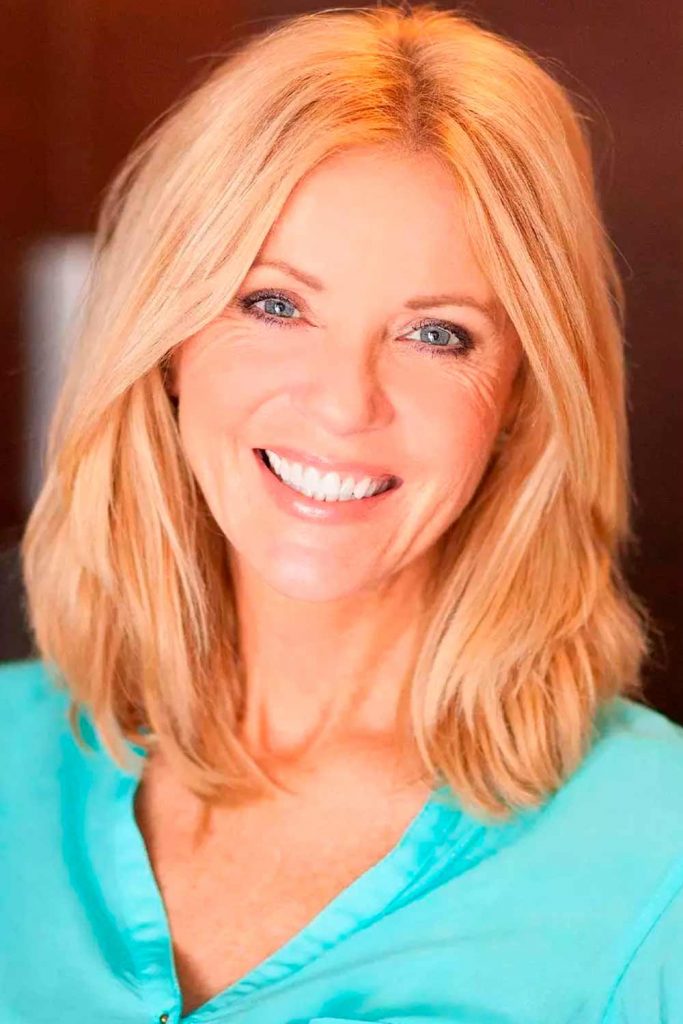 Credit photo: shutterstock
Medium length bobs can offer you the versatility that every woman dreams to achieve. If you still torture yourself with styling your long hair every morning, we're really sorry: there are so many ways to make life easier, and this bob is one of them. It's medium, thus bouncy, which makes your styling routine three times better, saving both the volume and your time. Remember: it's never too late to cut your hair short or medium!
Cute And Simple Wavy Bob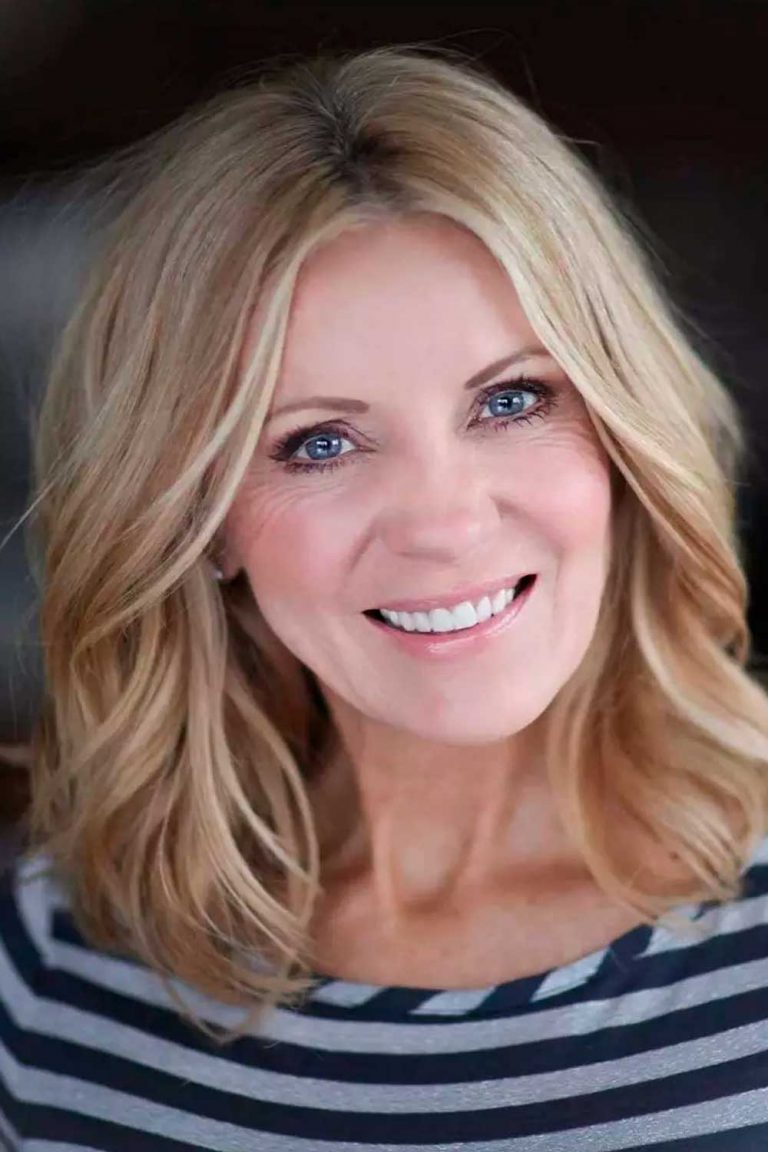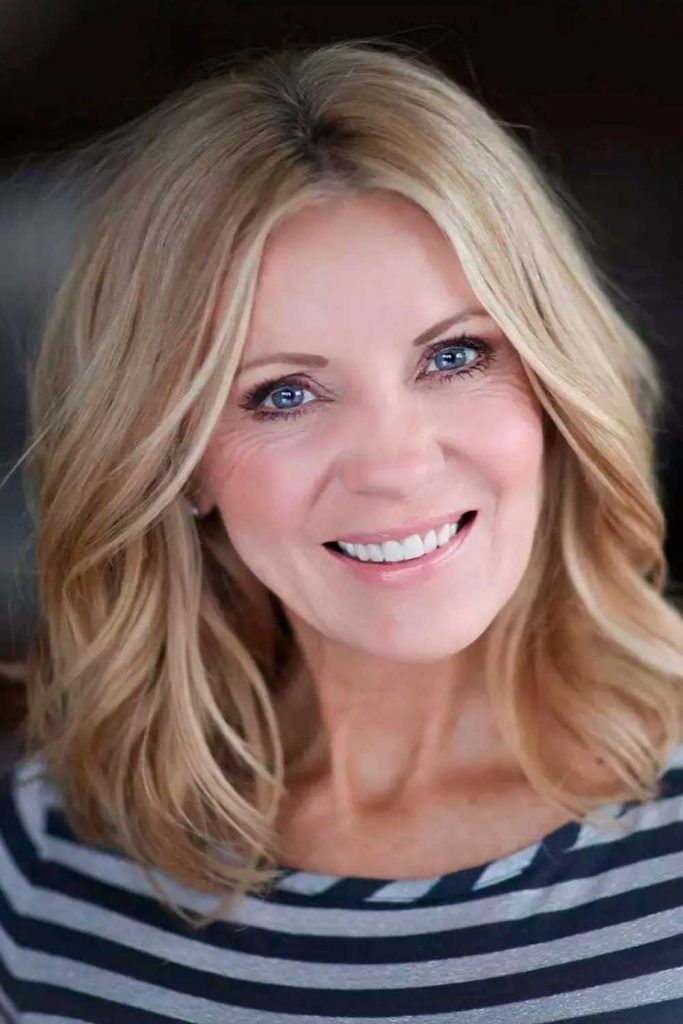 Credit photo: shutterstock
There's one fact about medium length haircuts for women over 50 that you will be glad to discover when you go for them: most attractive hairstyles can be done in minutes. For example, look at this pic: believe it or not, but a few minutes with a flat iron and some coats of hairspray can create such a presentable look.
Layered Lob With Side Part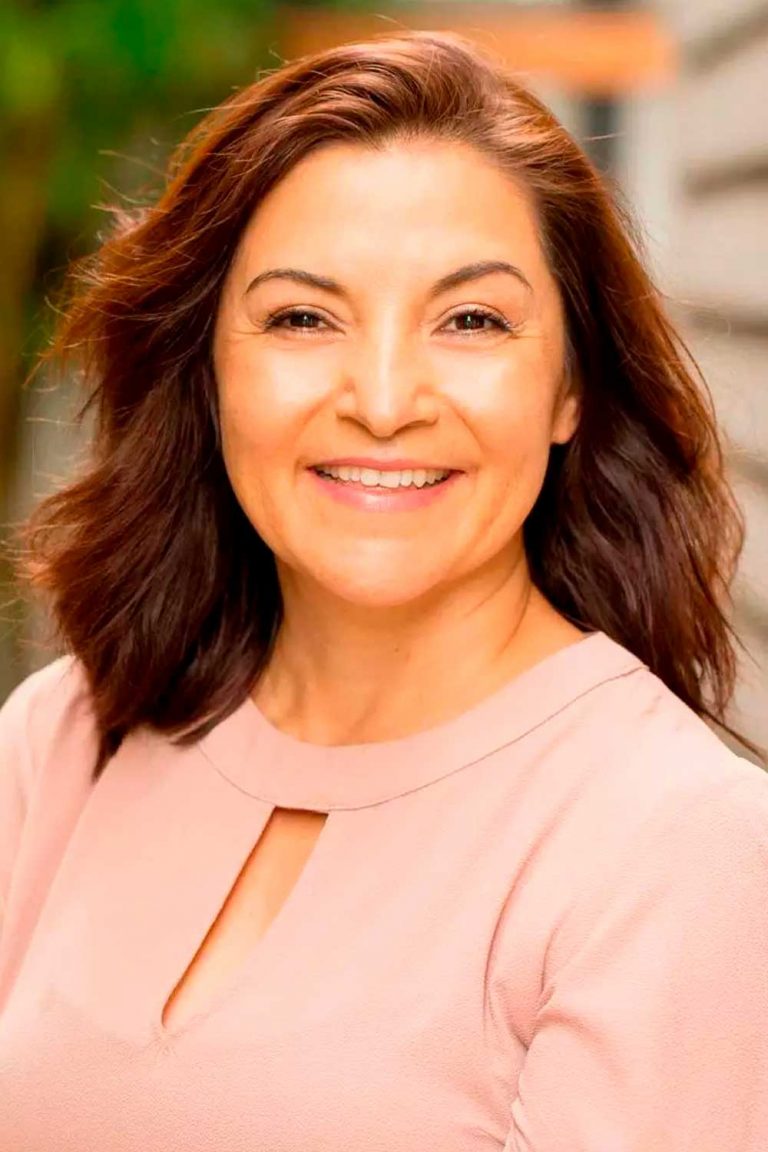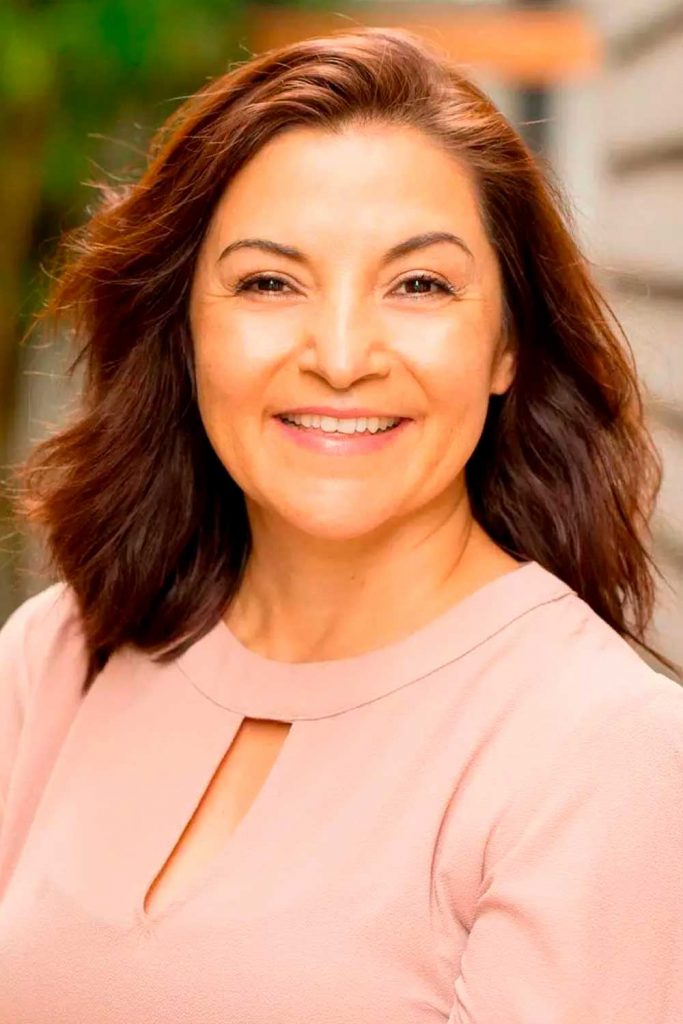 Credit photo: shutterstock
Layers are the real magic to women's hair! They create a lot of movement and give a volumetric silhouette, putting an end to your thin locks. If you get a layered lob like this and part your hair to the side, you will see how you can take a fresh look at your style in a snap!
Sexy Layered Long Bob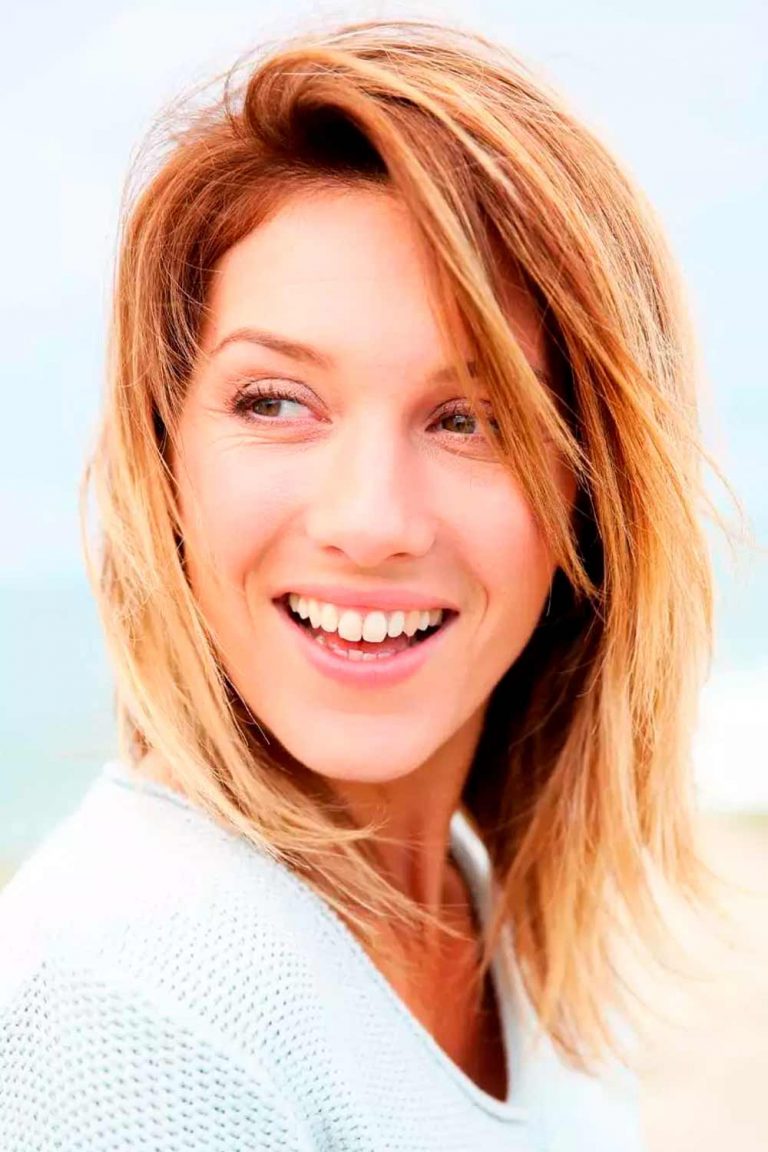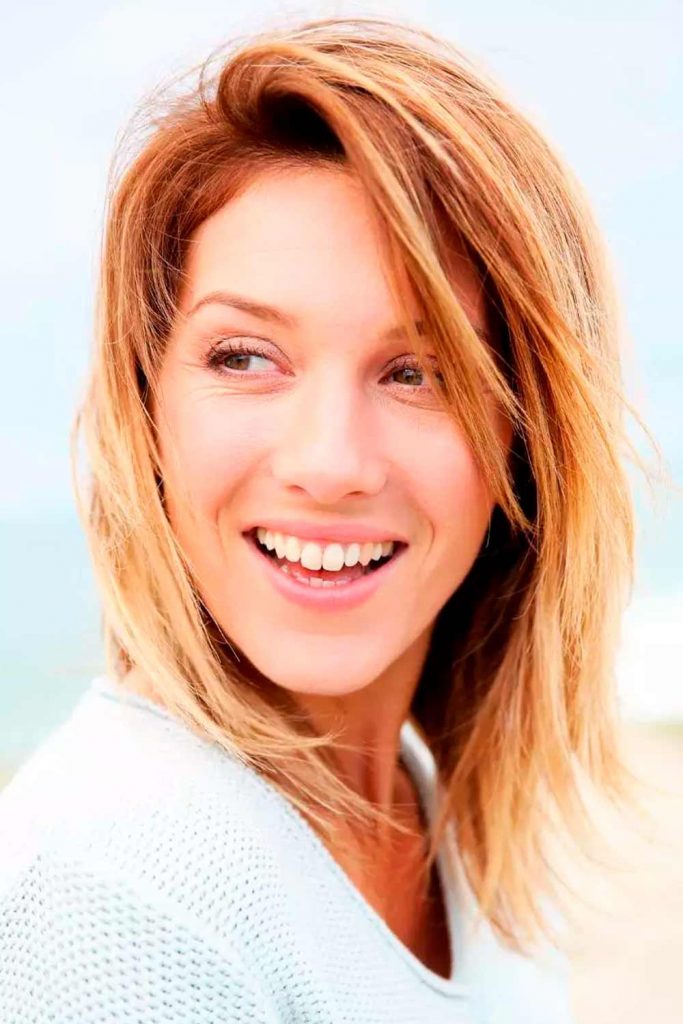 Credit photo: shutterstock
Don't get surprised if your hairstylist insists on a layered bob: layered medium length haircuts for women over 50 can literally take years off. This pic is another proof for the awesomeness of bobs and the power of layers, as her look is voluminous, edgy, and youthful.
Straight Bob With Blunt Bang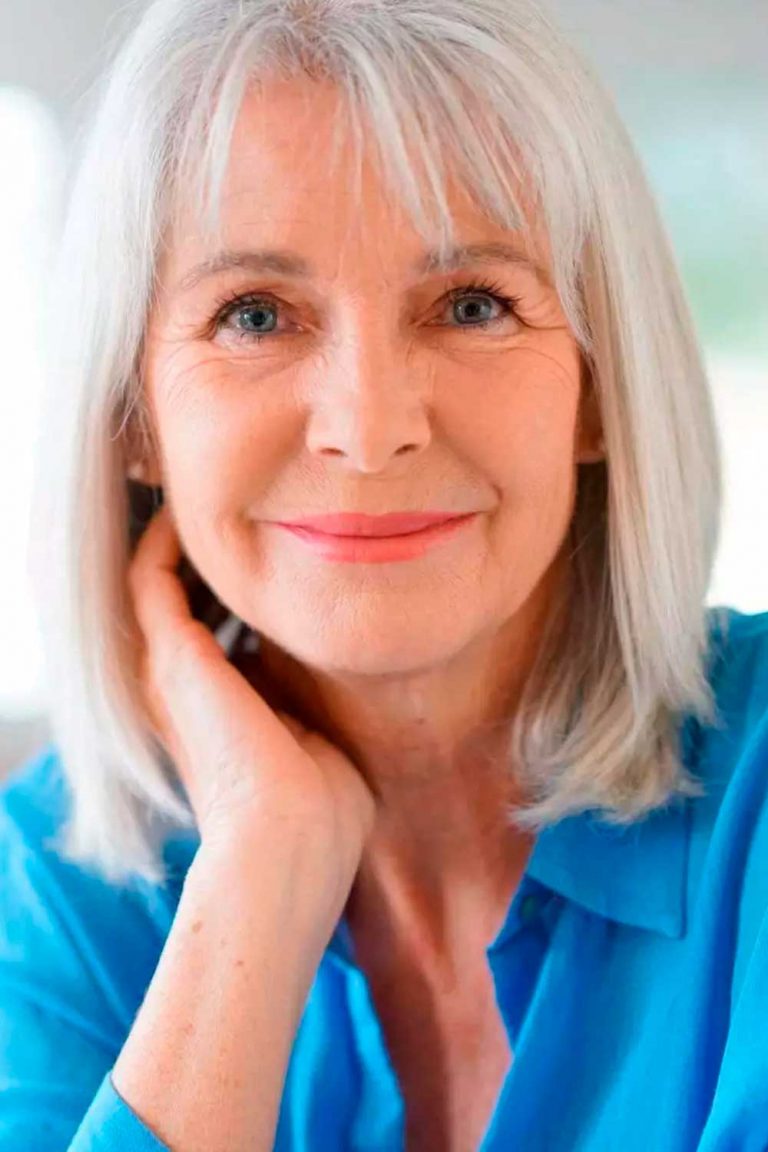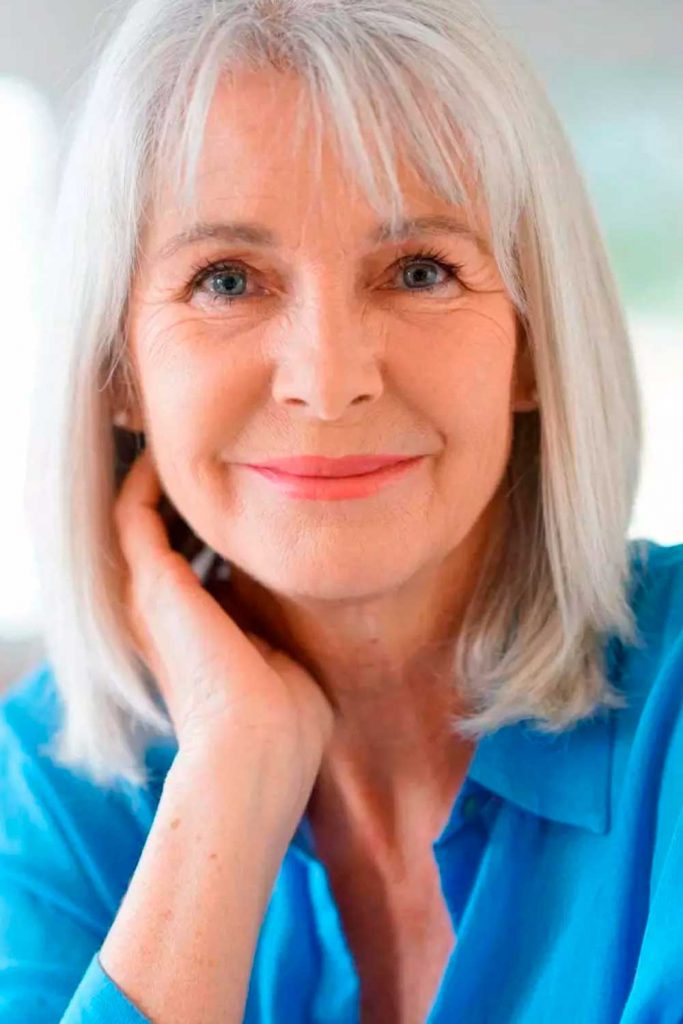 Credit photo: shutterstock
Shoulder length hair always looks very fresh when a fringe accompanies it. It's a well-known fact that if a woman wants to look ten years younger, she goes for bangs. It's actually a beauty twofer: you take years off and frame your face at the same time. By the way, that's why lots of amazing short haircuts for women over 60 come with bangs too! Look how nicely this look can beautify heart-shaped faces and hide double chins. Bold hair color will emphasize this duo!
Face-Framing Layered Cut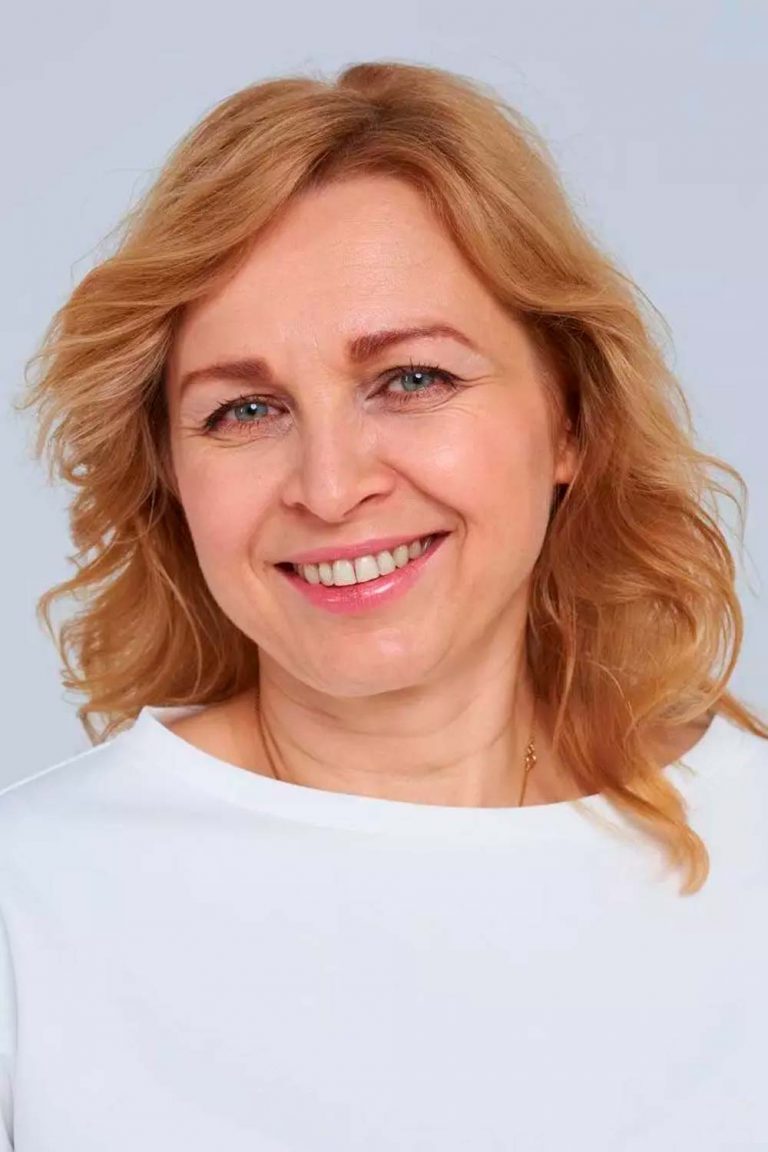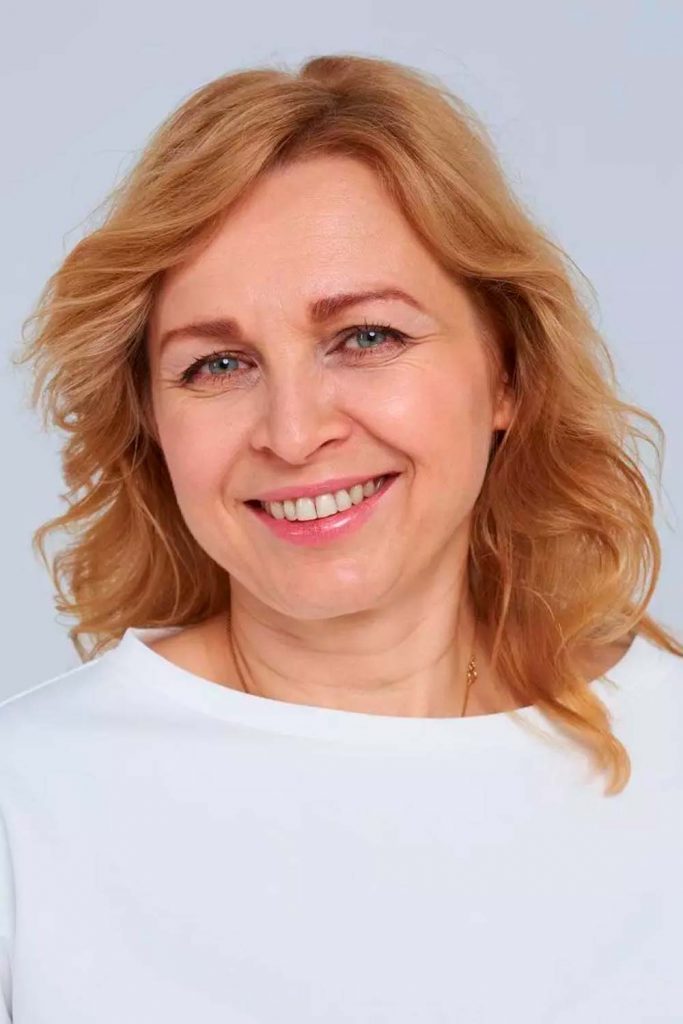 Credit photo: shutterstock
Layers will never be enough! It seems like there's nothing impossible about them, as, yes, they can also give the desired face-framing effect. Based on your facial features, your hairstylist will create layers in the place where they're needed, and you will flaunt with an unbelievably modern and beneficial cut like the one above.
Long Bob With Lovely Layers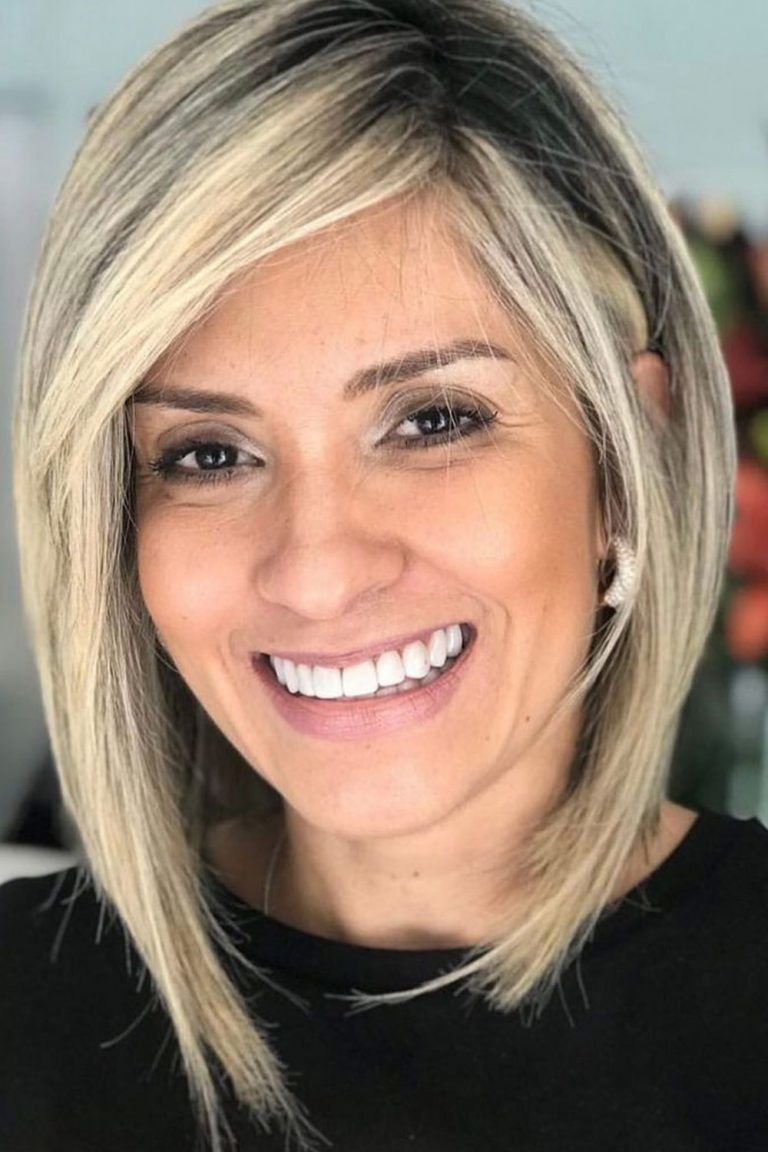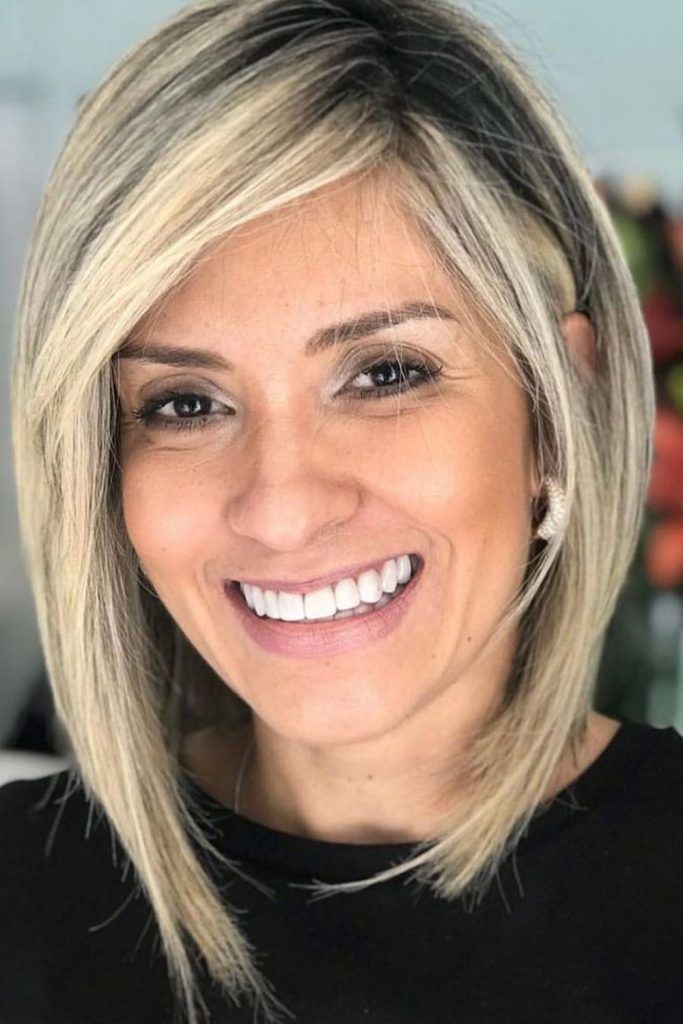 Credit photo: instagram.com/ro.hsiqueira
Knowing where to part your hair is crucial on the way to the perfect style. It's a sort of way to get the most out of your face shape. Let us tell you something that will be a win-win for everyone: a center part long layered bob is the key. Layers will let you customize your hairstyle so that it matches your facial features, and the middle part will create the balance for your look.
Eye-Catching Swept Back Bob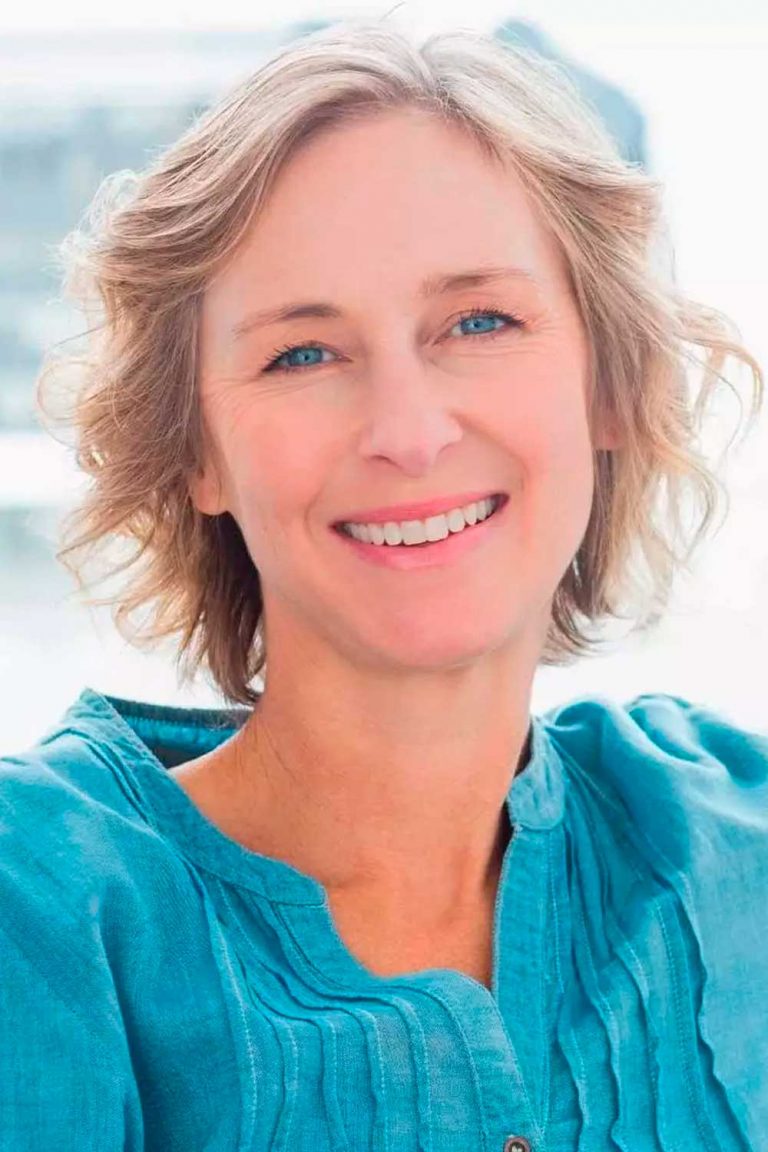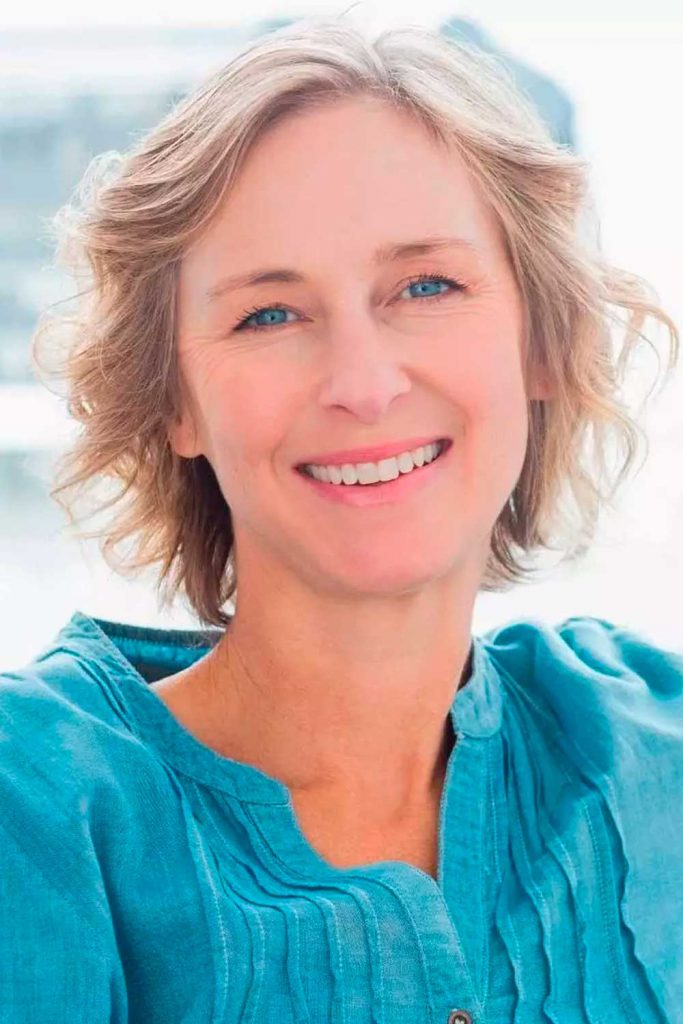 Credit photo: shutterstock
Most medium length haircuts for women over 50 feature gray or white hair, which is great. We're so proud of modern ladies that they have made a huge trend out of the hair color that used to express aging. But we all need more colors sometimes, so why don't get a swept back, long bob and ask your colorist for something bright? After all, expressing your stylishness won't hurt.
Angled Bob With Bangs For Fine Hair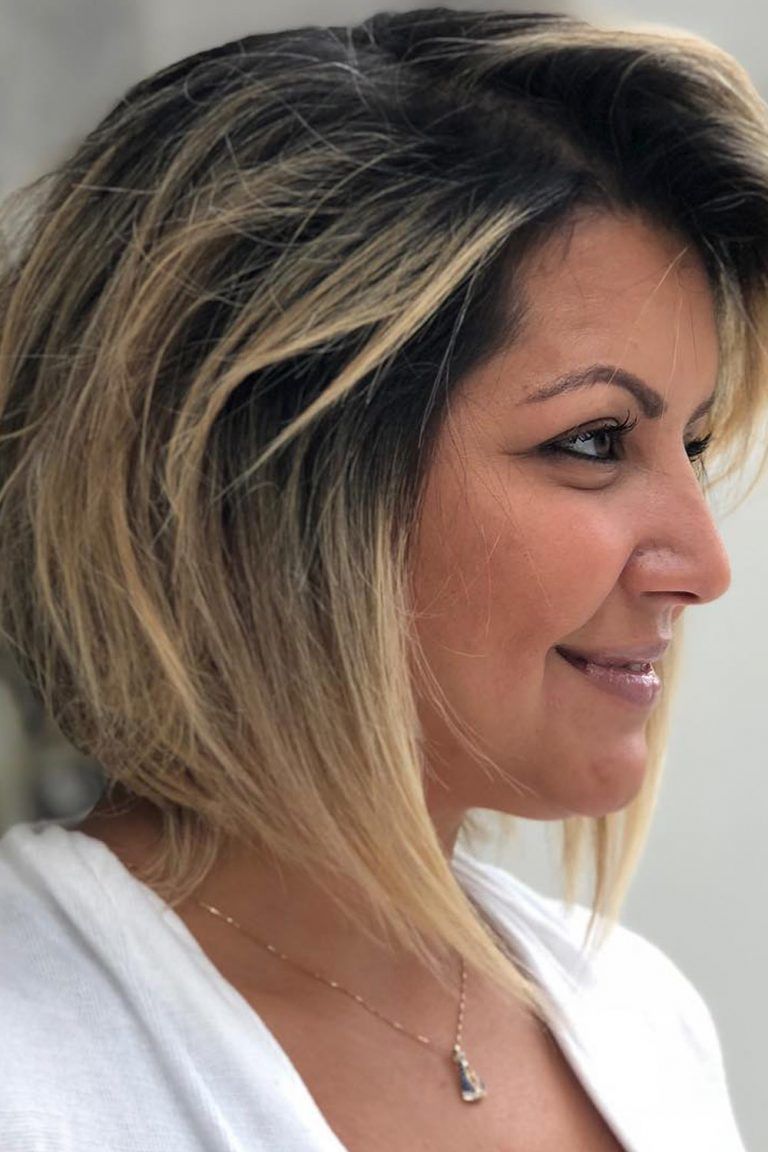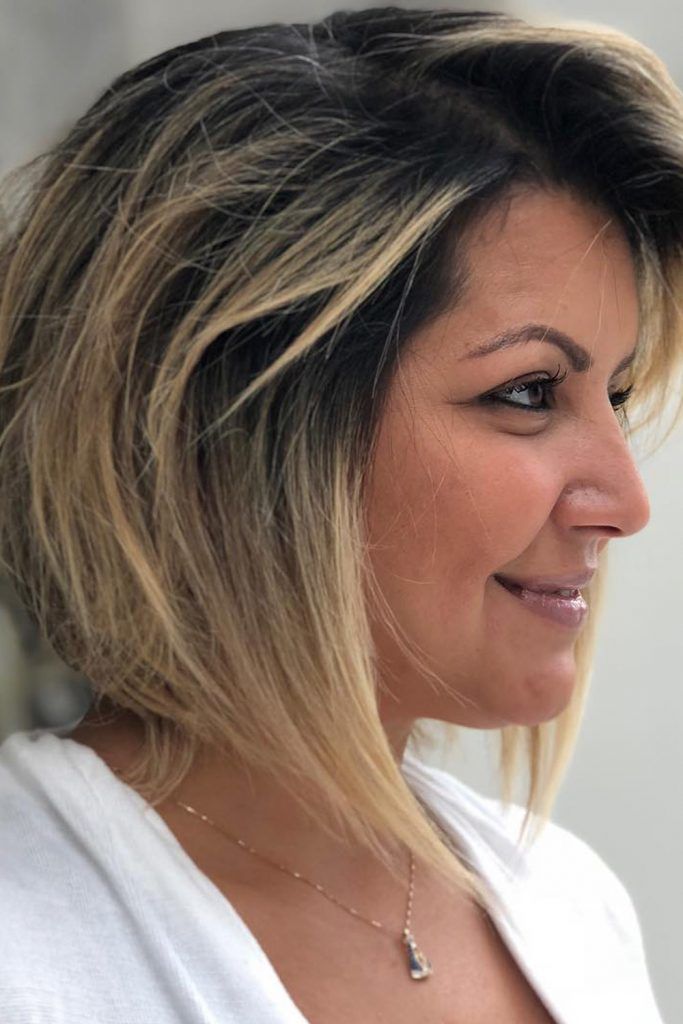 Credit photo: instagram.com/ro.hsiqueira
Do you know what a stunning look you can get with a little touch of asymmetry? An angled bob, with its short hair on the back that gradually goes to longer front tresses, creates an unbelievable body to your hair and great volume to your crown. Every woman with fine hair dreams about styling salvation, and this cut is the best idea.
Bob Haircut With Messy Waves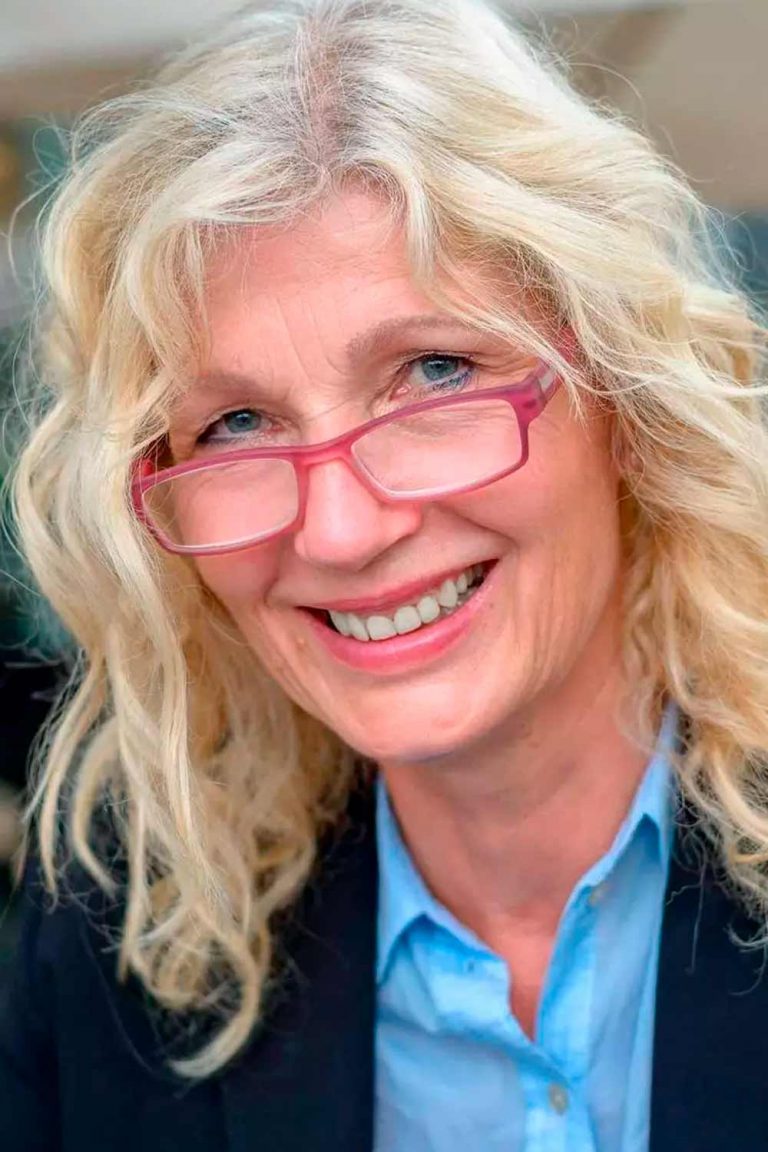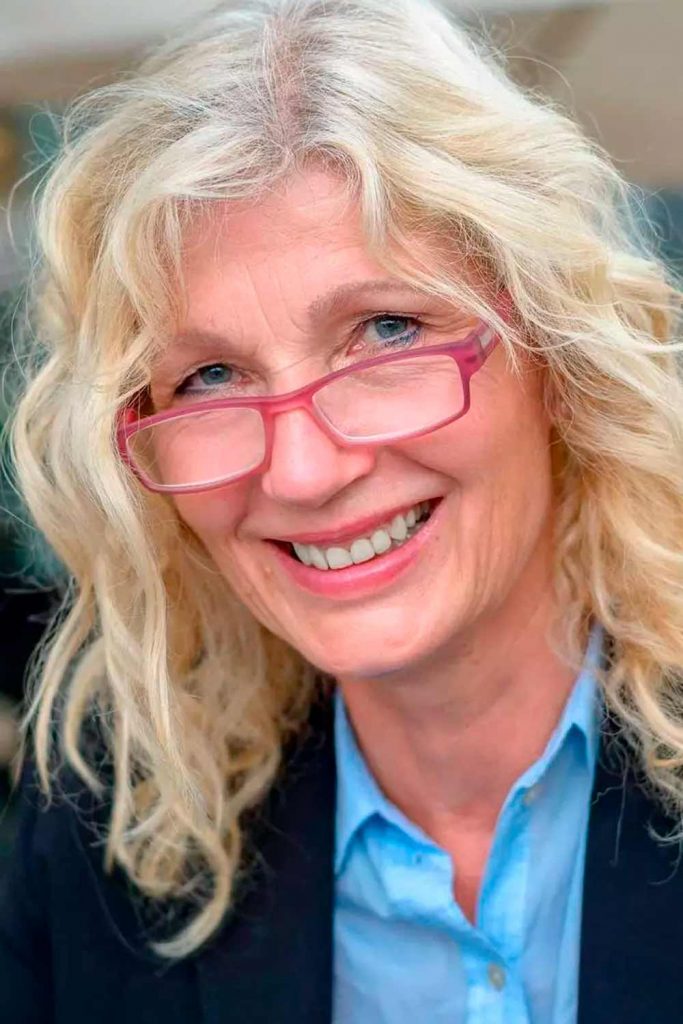 Credit photo: shutterstock
Messy medium length haircuts for women over 50 can make even the most stylish teen envy. It's because they're so lively, lovely, and textured. Let some messiness to your life, and you'll see how easily you can reach perfection: these messy, visible waves not only frame your face but also can give some youthful vibes to your chevelure.
Chic And Straight Sleek Lob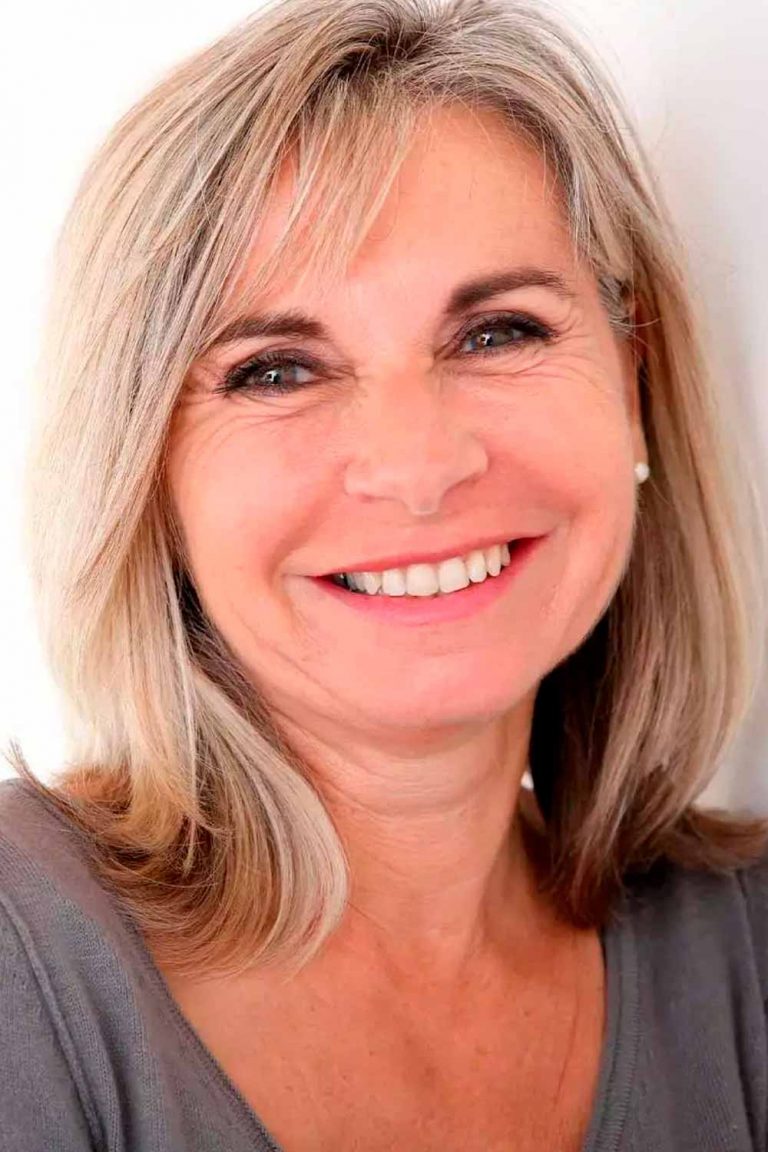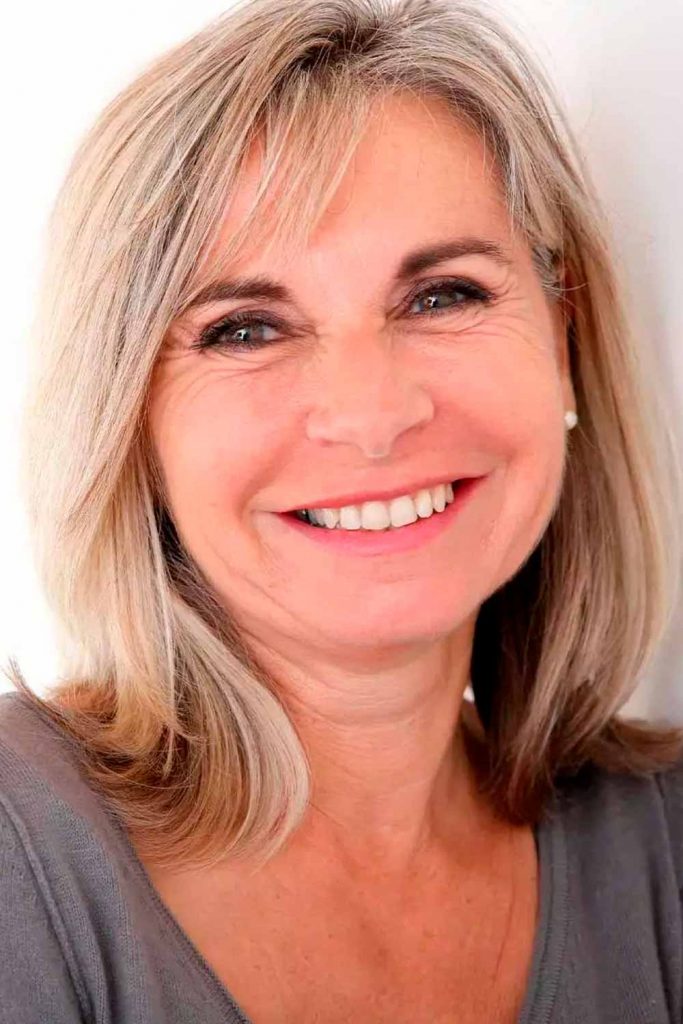 Credit photo: shutterstock
Ladies with straight hair who notice that the volume is gone, don't panic! A lob haircut will be there for you to make it stay. Even though this cut seems to be quite simple, its simplicity lets your styling routine be more relaxed, as well as helps you to keep up the volume in your hair. What a subtle, stylish, and refined look it is! The perfect cut, fabulous outfits, wide grin: being on the top isn't that hard.
Sleek Bob With Layered Bang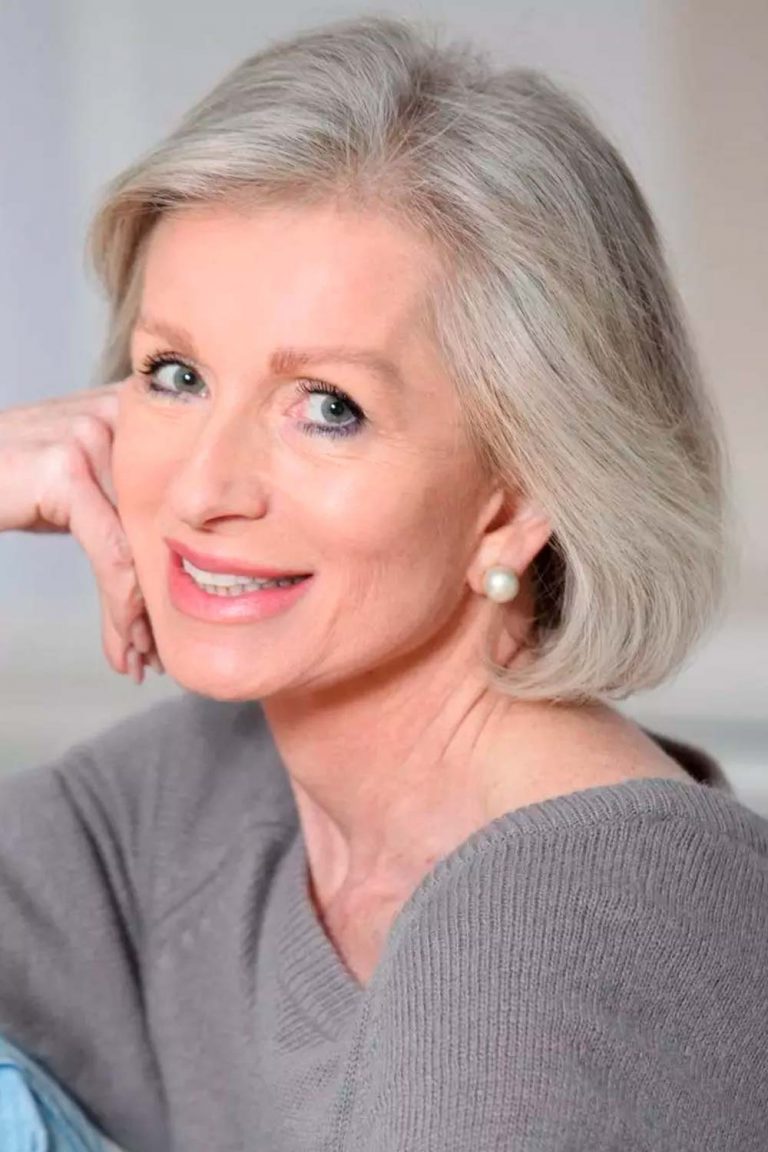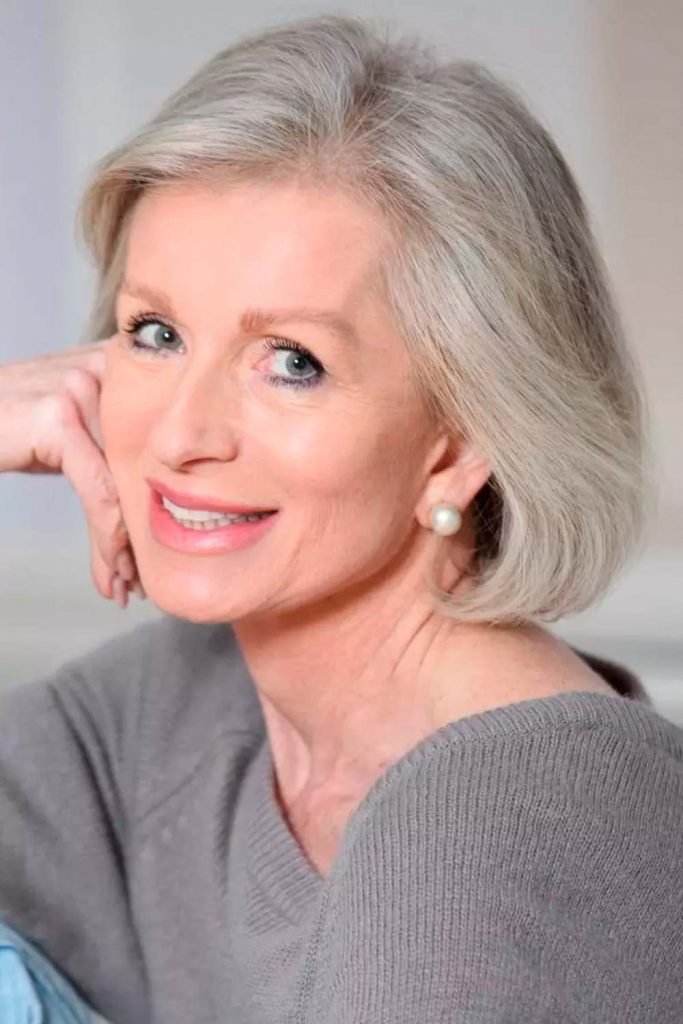 Credit photo: shutterstock
Already got your medium length hair but have no idea how to spice it up? If you face such a problem, you can leave it up to bangs. A layered fringe can be a cute finish to your look, which will diversify your daily hairstyles and add a little framing effect to your forehead.
Feminine Wavy Long Bob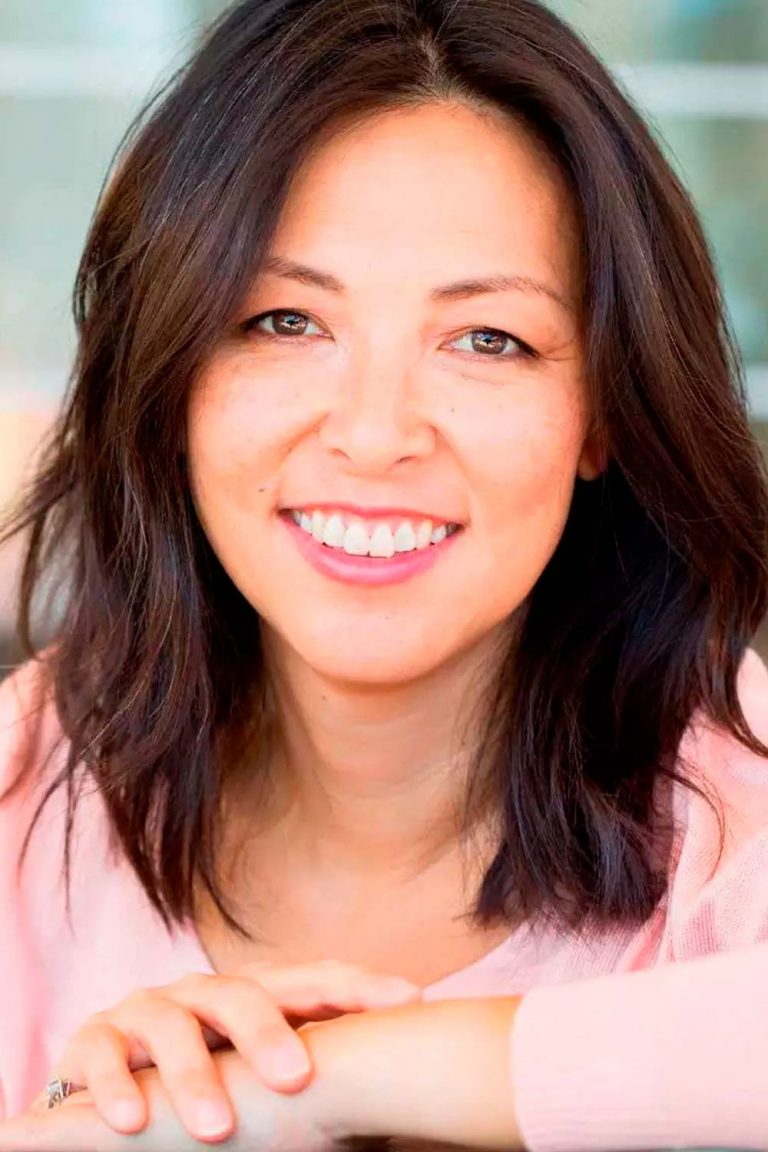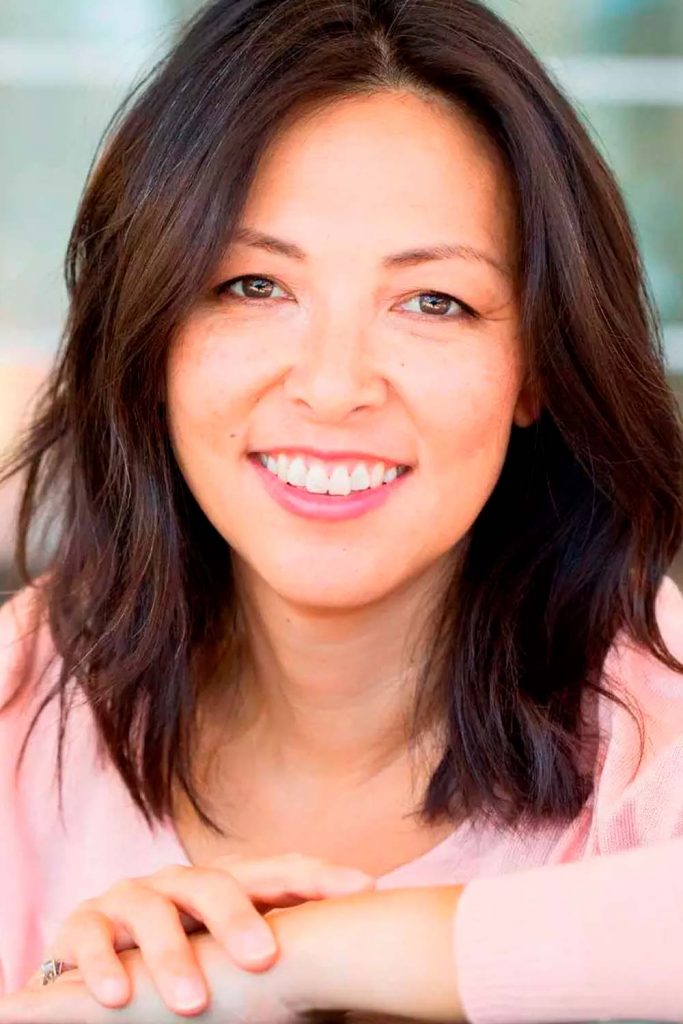 Credit photo: shutterstock
When we want to show how feminine we are, we wear our favorite dresses and let our wavy hair down to hang on our subtle shoulders. Femininity, just like a good sense of style, doesn't age, so don't forget to expose them from time to time. The only things you need to get this lovely, wavy long bob is a curling iron and girly mood!
Blunt Bob With Layered Bang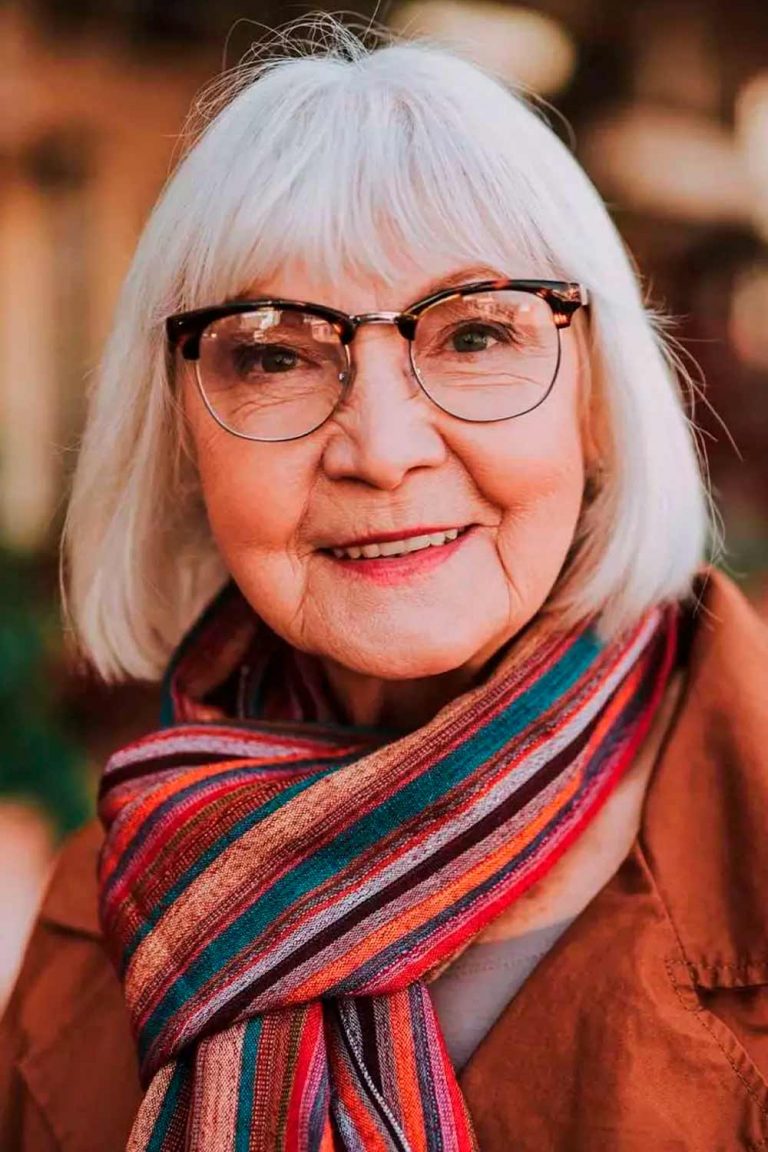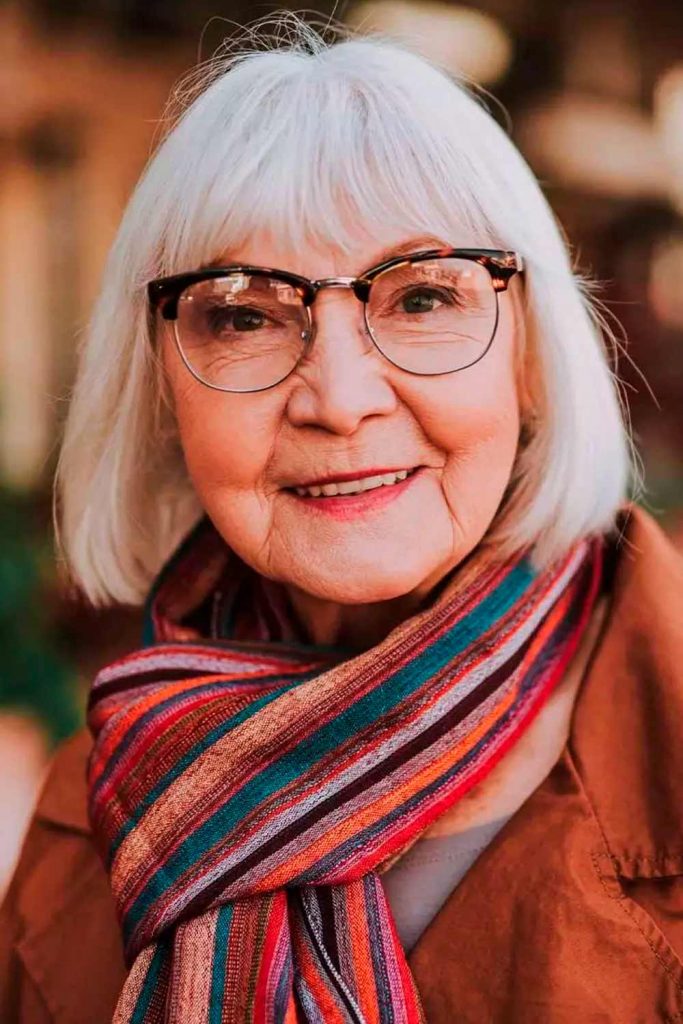 Credit photo: shutterstock
Blunt cut is a must-have for those who complain about damaged hair. Such haircuts make hair look healthier and shinier, and most of them usually come as straight medium length hairstyles to keep the accurate lines and sleekness of texture. Want your hair to look both healthy and stylish? Get yourself a blunt bob! Don't forget about bangs: they will make everything more fascinating.
Full And Wavy Mid-Length Cut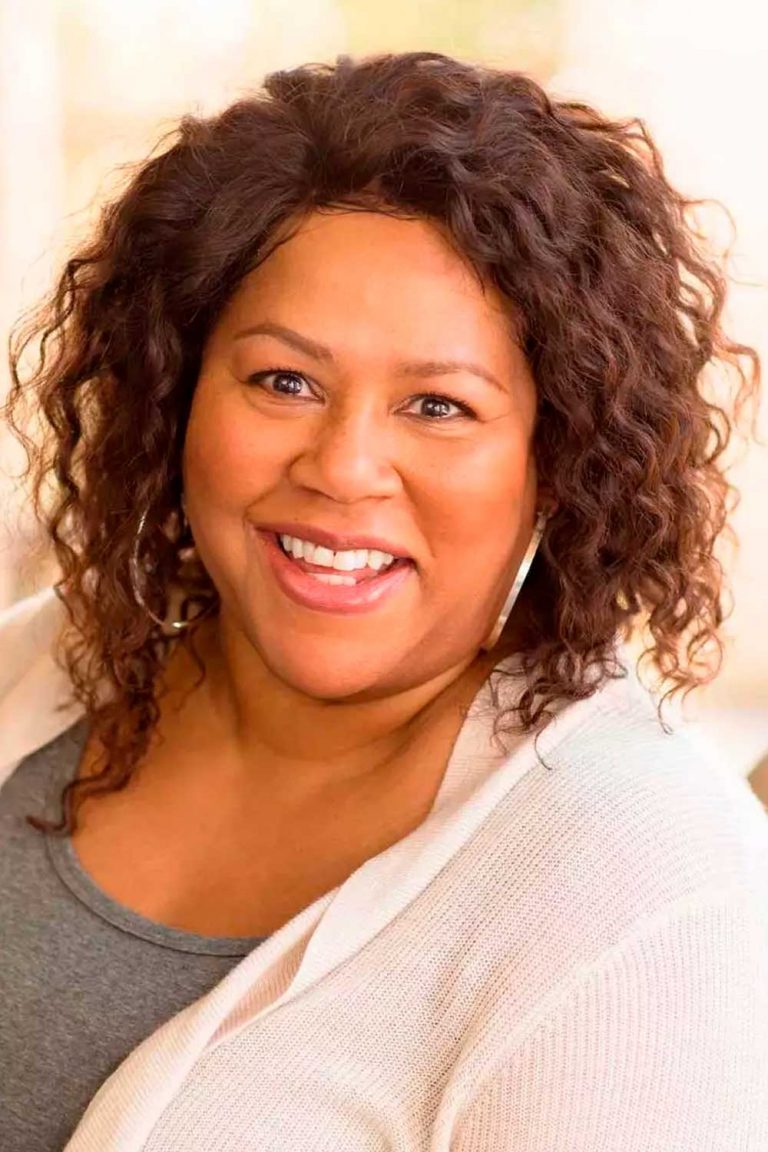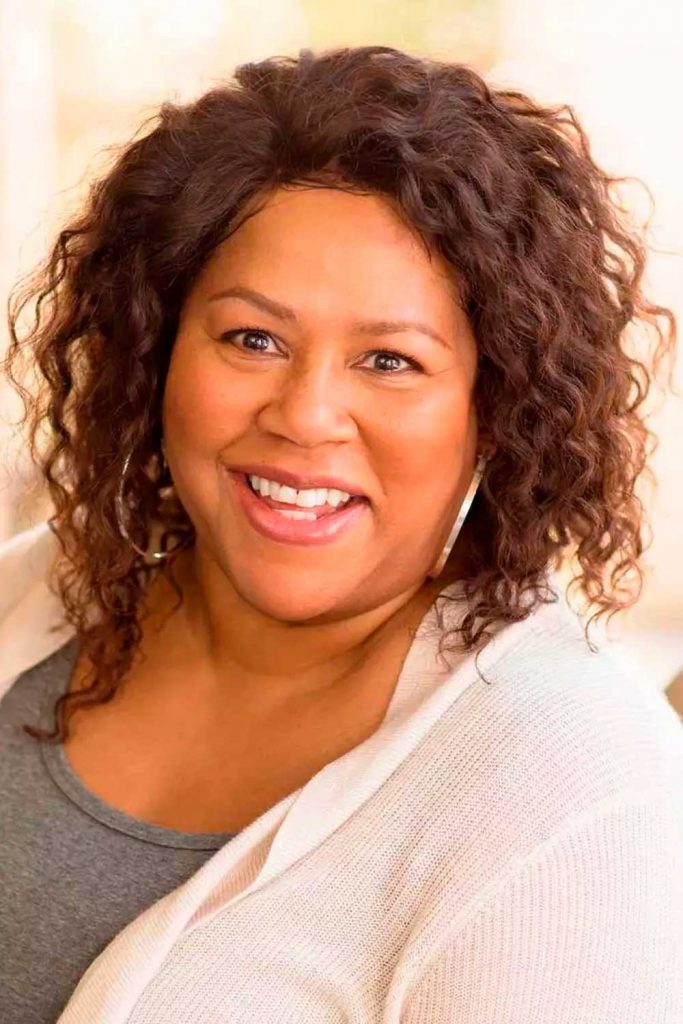 Credit photo: shutterstock
Getting mid-length hair is always a great deal for those who sport long hair most of their lives. This picture will show everyone how leaving your comfort zone can lead you to an unbelievably glorious look. The shiny, wavy lift puts the ends up, making them look bouncy, and embellishing your head with a full and voluminous silhouette. Isn't that worth changes?
Layered Cut With Bang For Thin Hair
Don't believe that a haircut can challenge your thin hair? Well, no wonder: after looking at this gorgeous hairstyle, we ourselves don't believe that her hair was in trouble. Yes, layers and bangs can change your hair for the better. With these impressive volume, movement, and texture, not a trace left to thin locks!
Inverted Straight Bob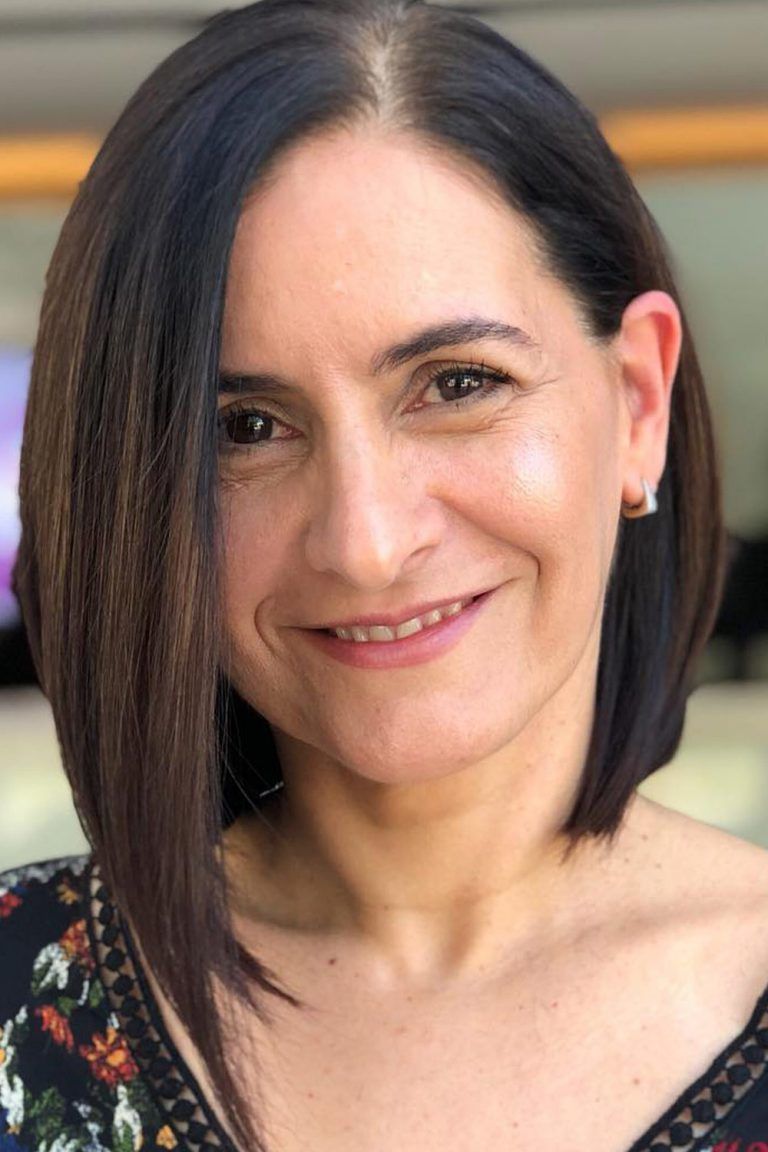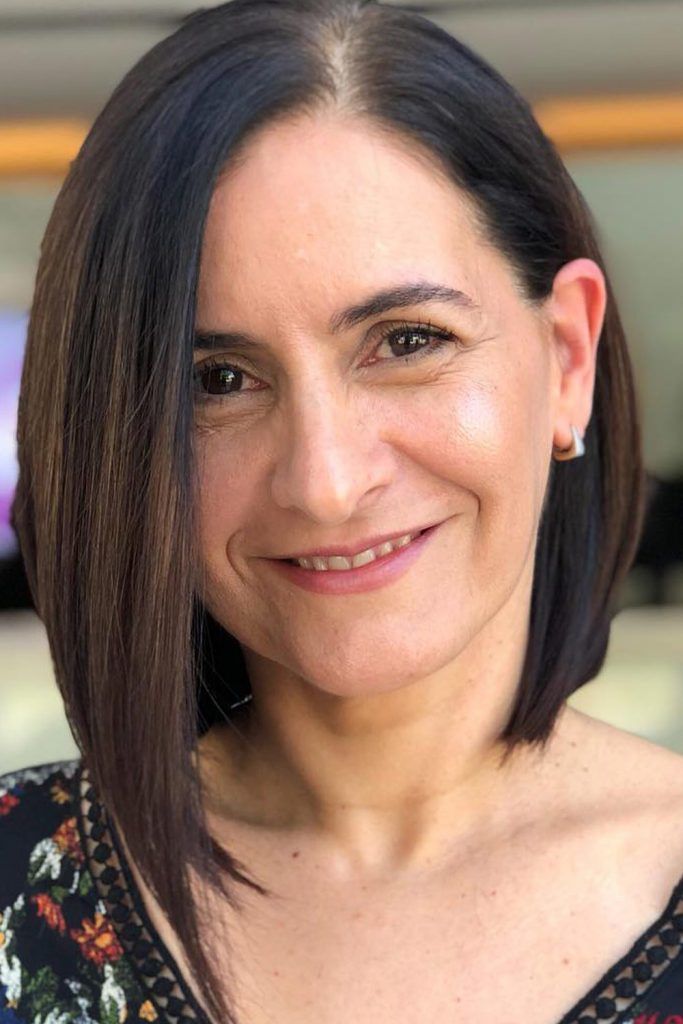 Credit photo: instagram.com/ro.hsiqueira
Sometimes the real beauty of your hair can be only revealed by the right haircut. To get what we mean, please, look at this photo. The full and thick, yet flat chevelure has turned into a modern style that emphasizes the quality of her hair. Yes, our medium length haircuts for women over 50 are not just about giving a fresh take at your style; they're about to change it for the better. And the straight bob with edgy ends is a nice way to do that.
Angled Bob With Fringy Ends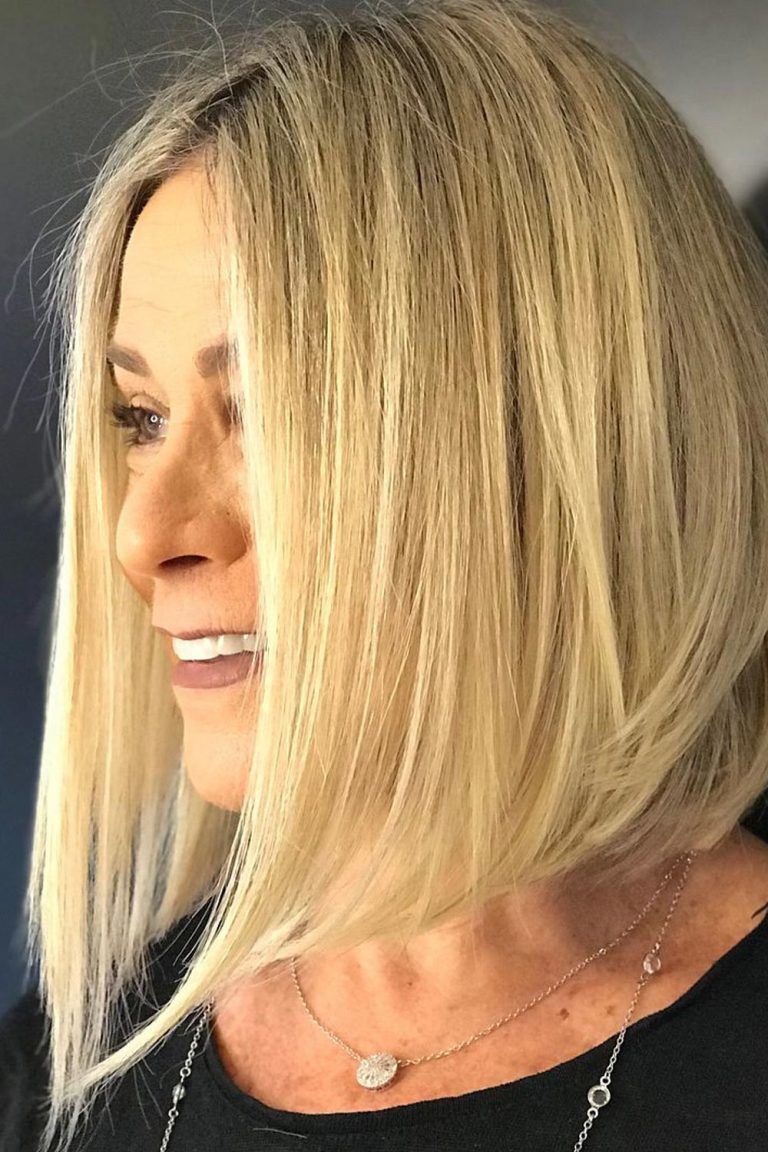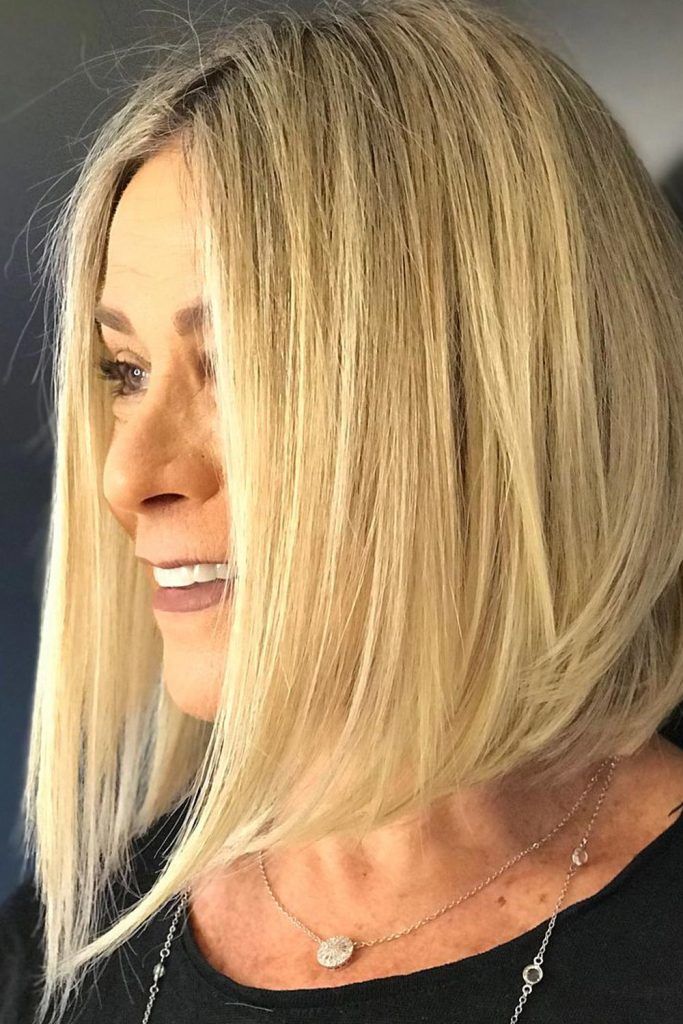 Credit photo: instagram.com/ro.hsiqueira
Bob haircuts seem to be the most advantageous haircuts for ladies. Whether you need to do some framing or your hair lacks the natural volume, there's a bob for all ladies' needs. As for this one, the angled bob with textured, fringy ends, shape up the whole silhouette, giving a nice lift and a framing touch. One cut and so many benefits: just try it out!
Choppy Wavy Inverted Cut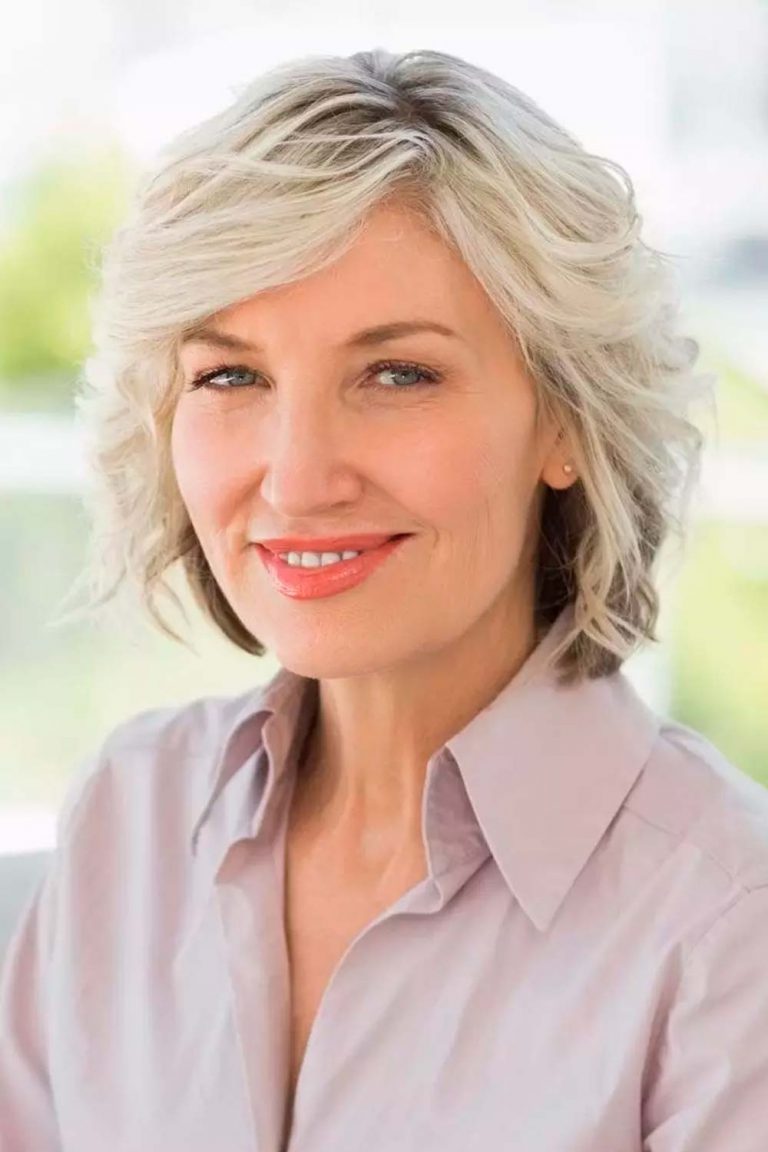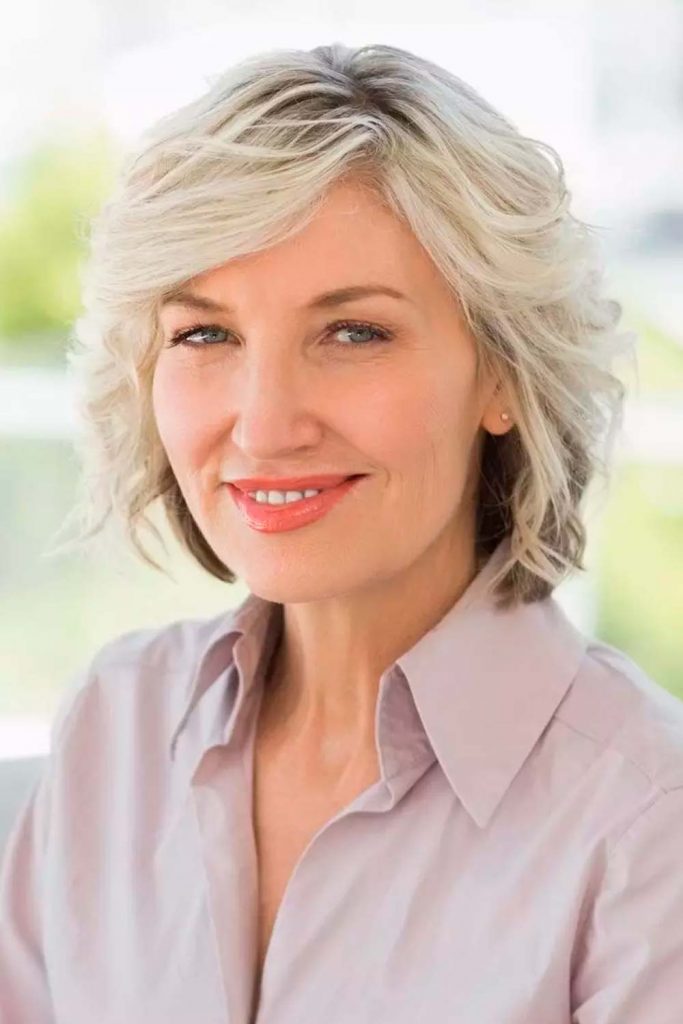 Credit photo: shutterstock
Wavy hairstyles have always been the number one solution for ladies, especially when they need to add a sense of modernity to their looks. Well, once you pick any of our today's medium length haircuts for women over 50 and wave it, you will see that getting a totally voluminous and contemporary look doesn't take a lot of time and efforts. A tip: it looks awesome if the waves are done on choppy cuts, as, in this way, they create lovely movement.
Bob With Swoopy Layers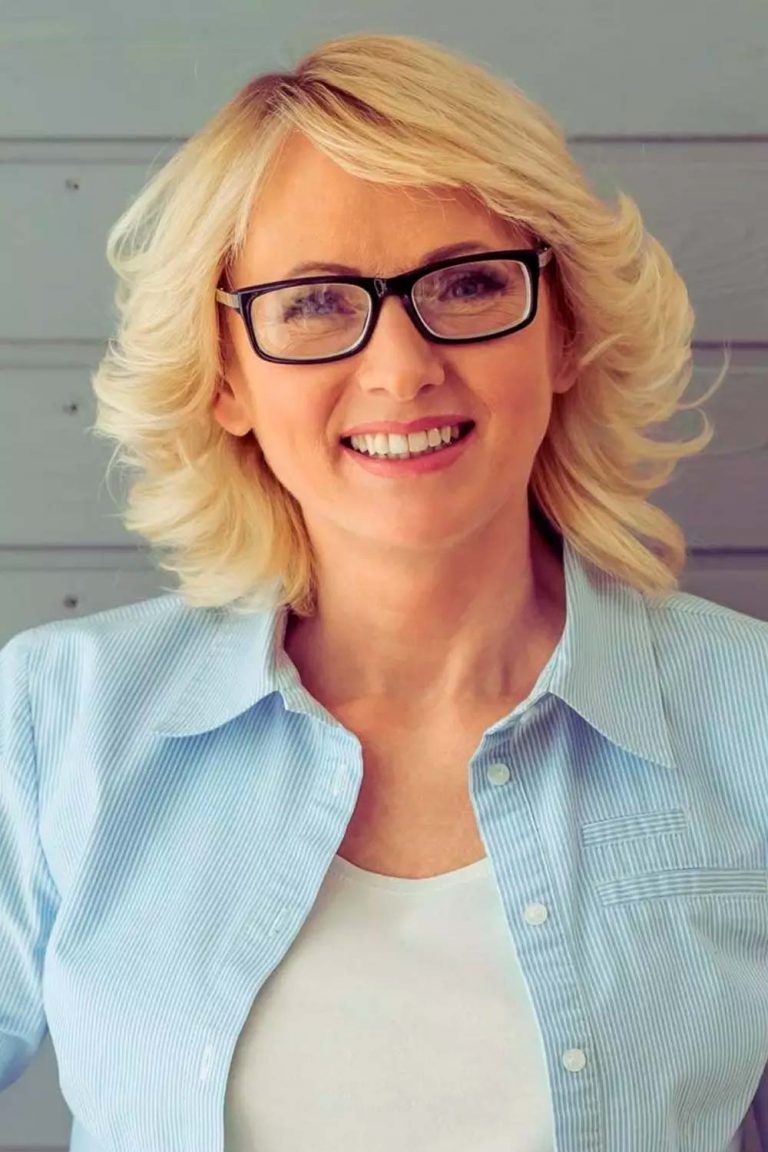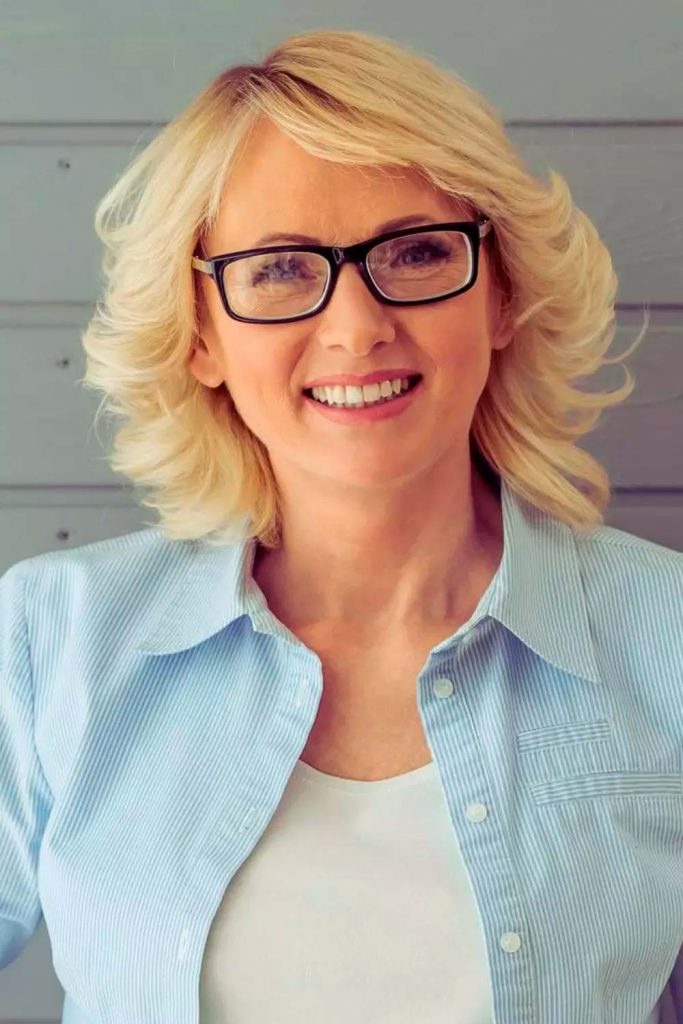 Credit photo: shutterstock
Cascading layers will never become outdated: the top layer of hair is spiced up with a soft layering technique which creates a dramatic, refined lift to the whole look. Isn't that gorgeous? Also, wise ladies prefer to get the most out of such cuts by going for gentle balayage: it enhances the power of layers.
Wavy Bob With Thin Bang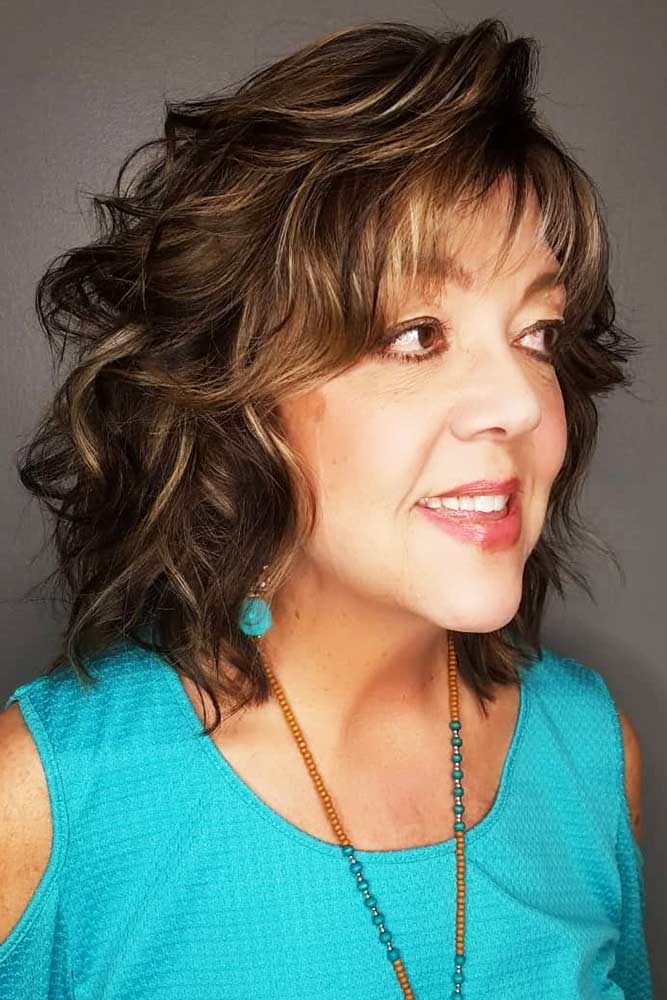 Credit photo: instagram.com/elainedoes_hair
You got your voluminous, wavy chevelure, got your amazing makeup, and still think that the look isn't perfect? Well, when ladies come up with such a thought, that usually means that they need some bangs in their life. A thin finishing touch will not only make your style complete but also hide up some flaws, yet without hiding your brows.
Choppy Bob With Jagged Ends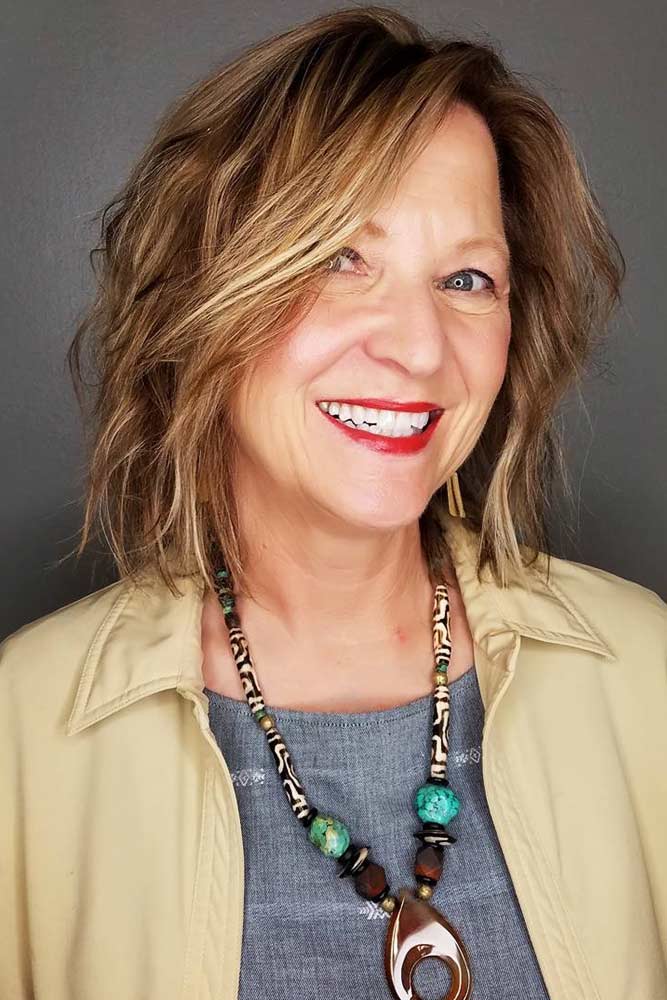 Credit photo: instagram.com/elainedoes_hair
Those who say that it's impossible to look like a magazine cover when you're over 50 have never seen this choppy bob with jagged ends. If you're looking for medium length haircuts for women over 50 that can take years off, don't look any further. Just go for a bob, ask to make ends pop, style them so that they stand out and you'll see the difference.
Side Swept Fringe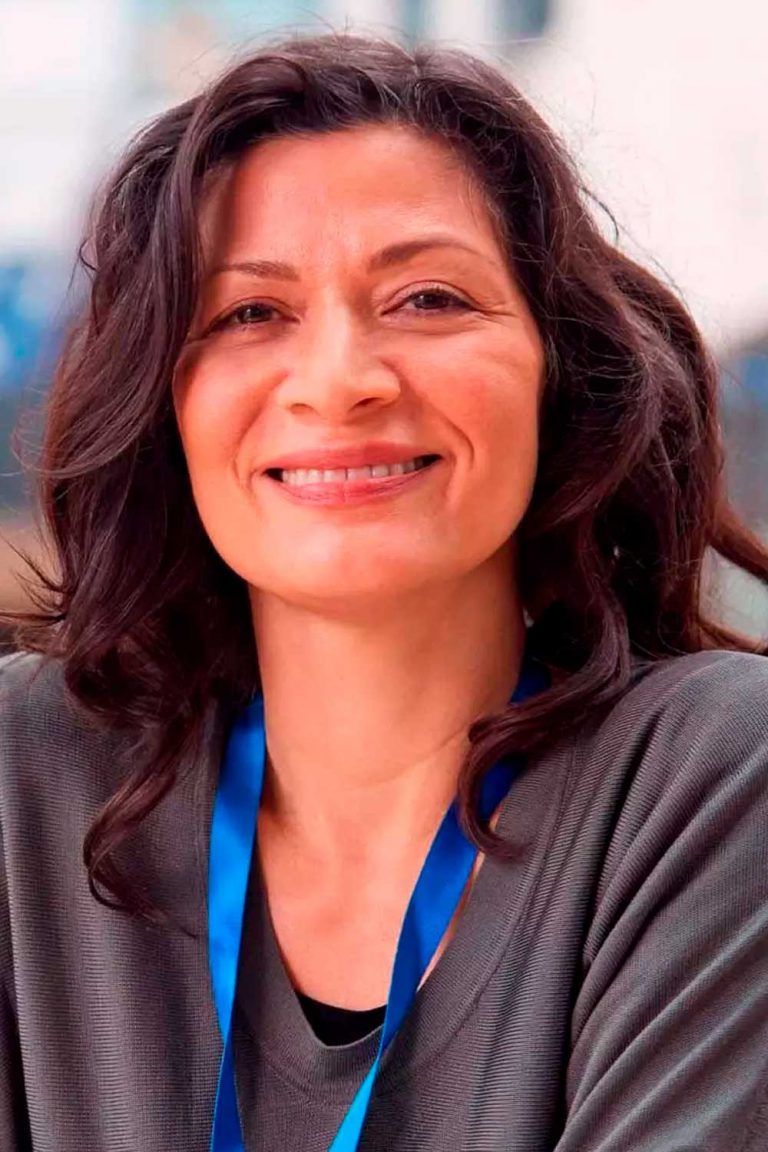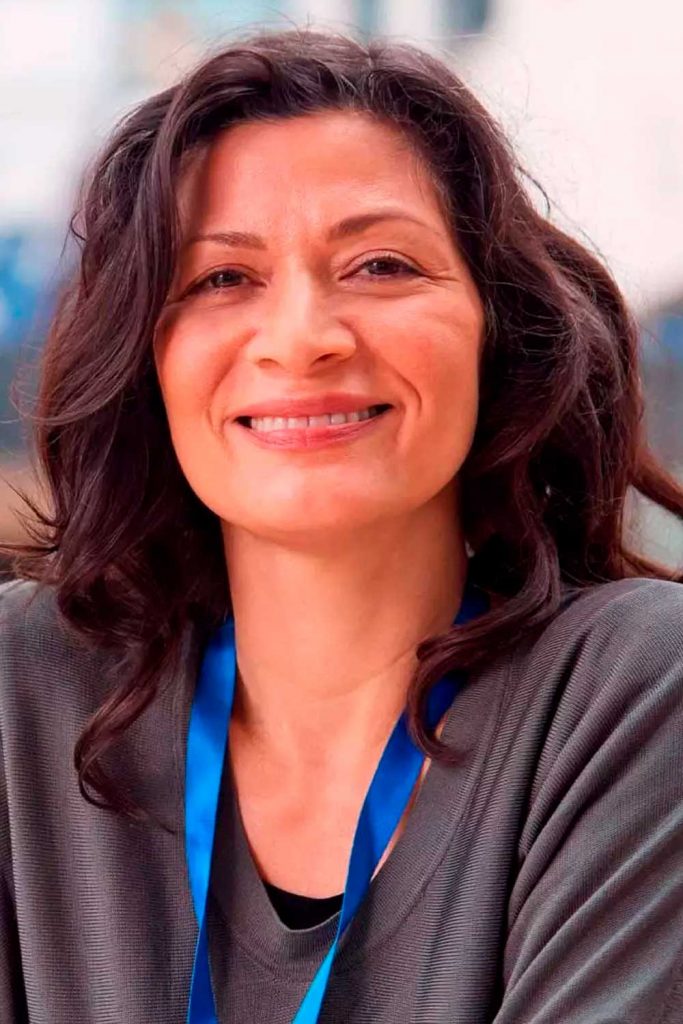 Credit photo: shutterstock
A side-swept fringe that gently falls on your face while keeping the rest of the hair voluminous and effortless is another key to a youthful look. Naturalness is the most desirable beauty value that only gets better with the time. So if you switch to either no-makeup or soft nude options and style your hair simple, you will show new angles of your appearance. And bangs will be just the icing on the cake.
Medium Beachy Waves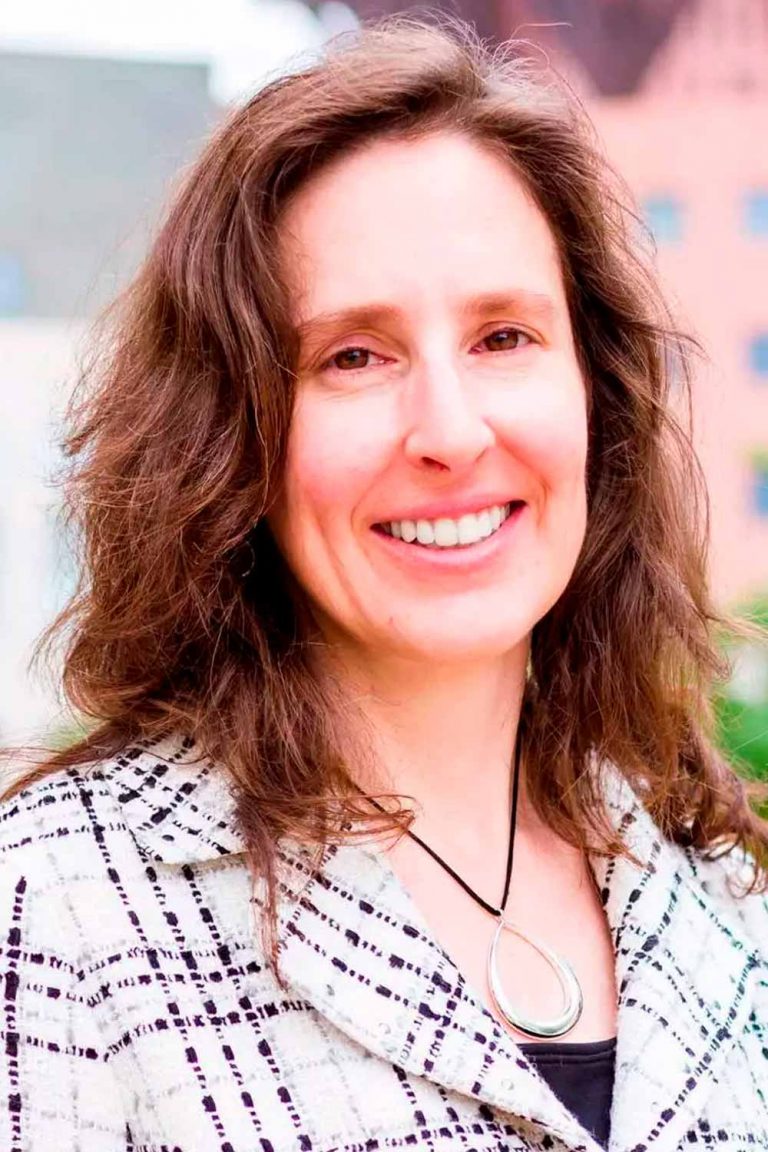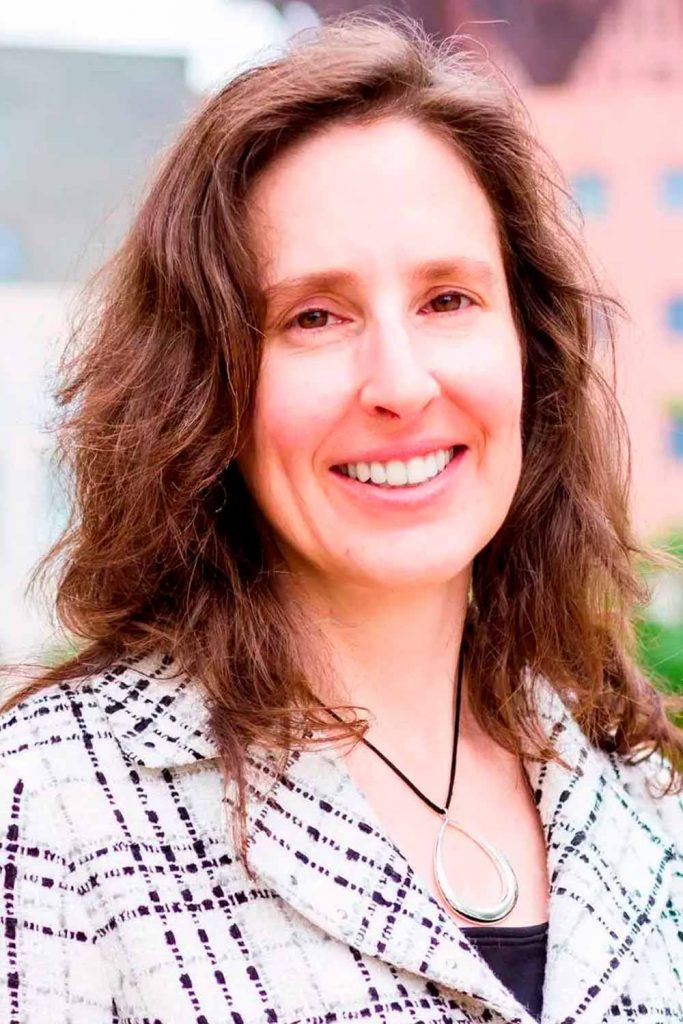 Credit photo: shutterstock
The best beachy waves are those that look like you've just left the sunny beach, not the hairdresser's. For that reason, make sure that your waves are as carefree, tousled, and lightweight as if you were born with a wavy texture. The sense of lightness is priceless, especially when you have it in your hair.
Soft Messy Waves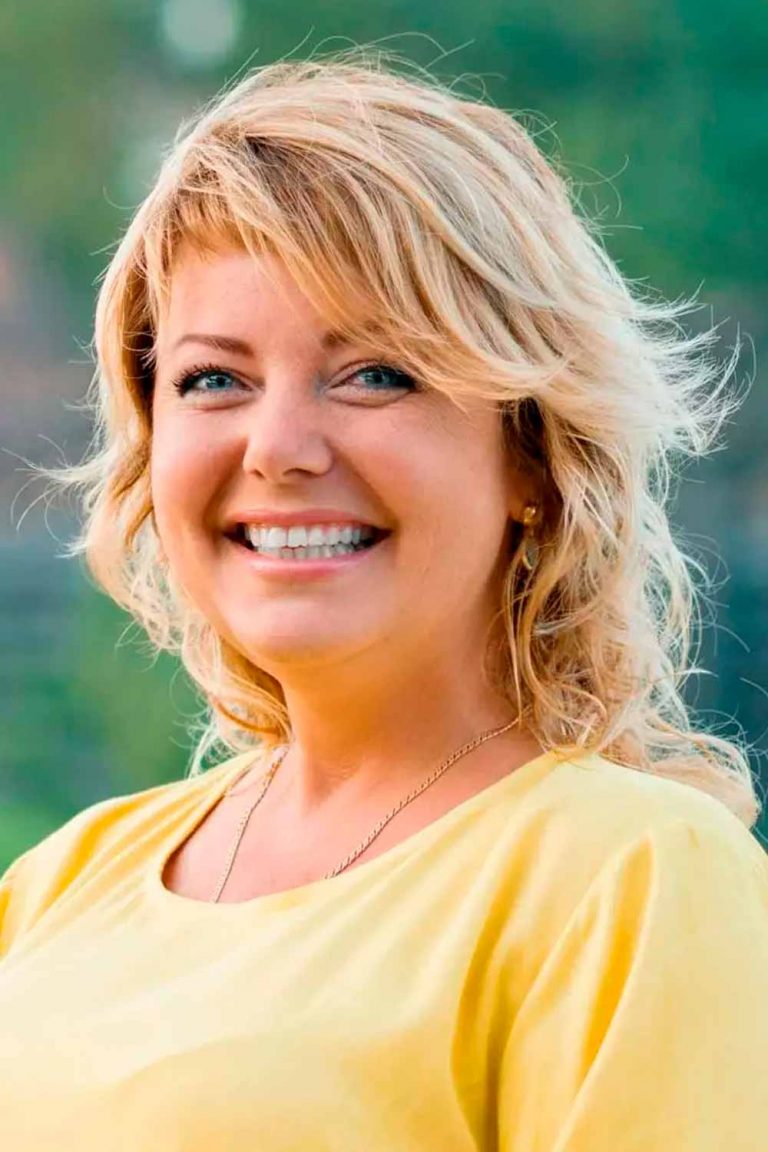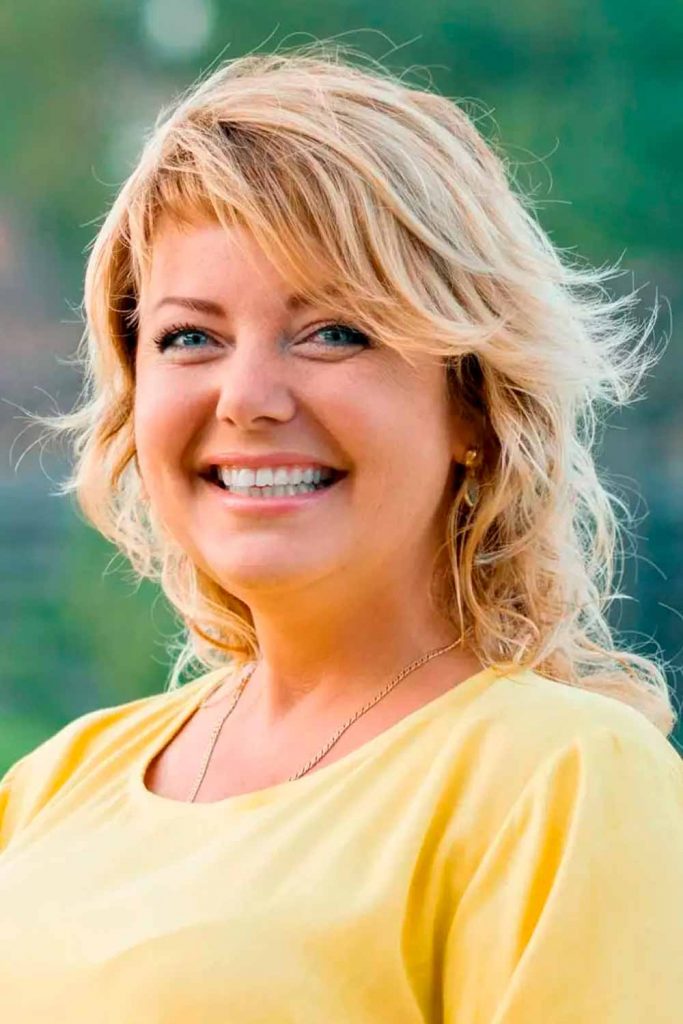 Credit photo: shutterstock
Even a slight pass of flat iron is enough to change the texture of your locks. Moreover, the slighter the waves, the more alive they looks. This idea, for example, took less than 10 minutes to get it done. Still, it was enough to create this pleasant face-framing touch that also gives a nice flirty mood to the hairstyle.
Straight Side Parted Layered Bob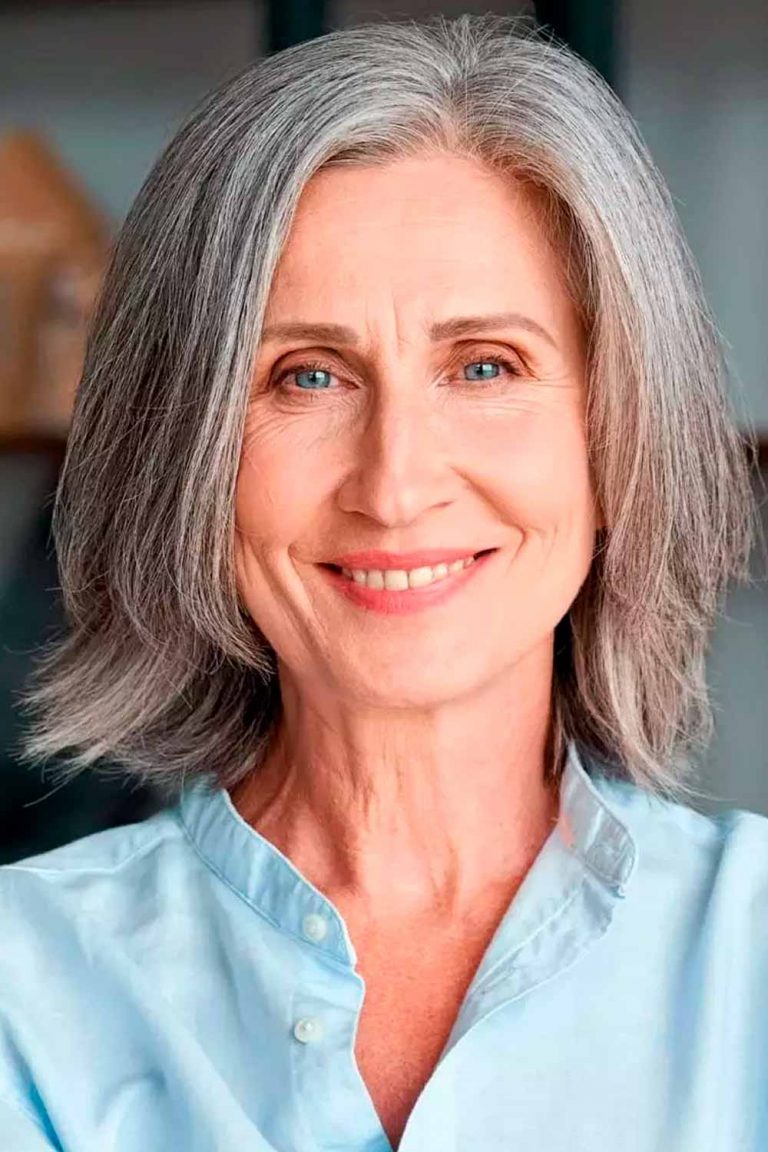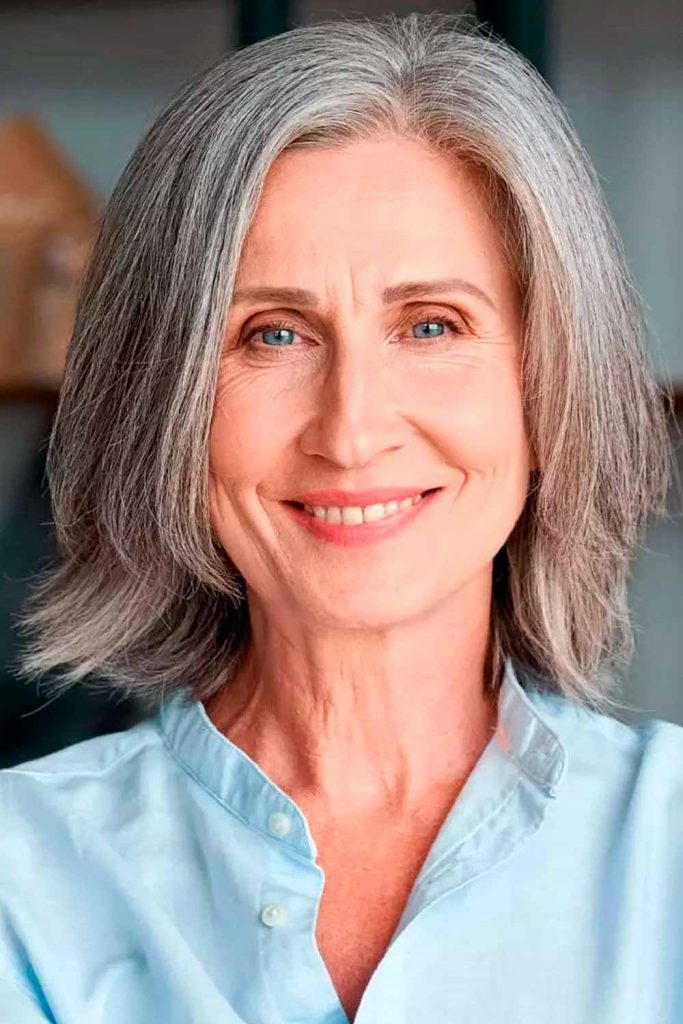 Credit photo: shutterstock
Straight hair can be layered as well. In fact, there's no scenario where you can't get your hair layered. When you want to add a bit of an edge to your straight locks, long cascading layers will do just great. Not only does such a layering technique amp up the body of the cut but also adds more definition to it.
Voluminous Layered Waves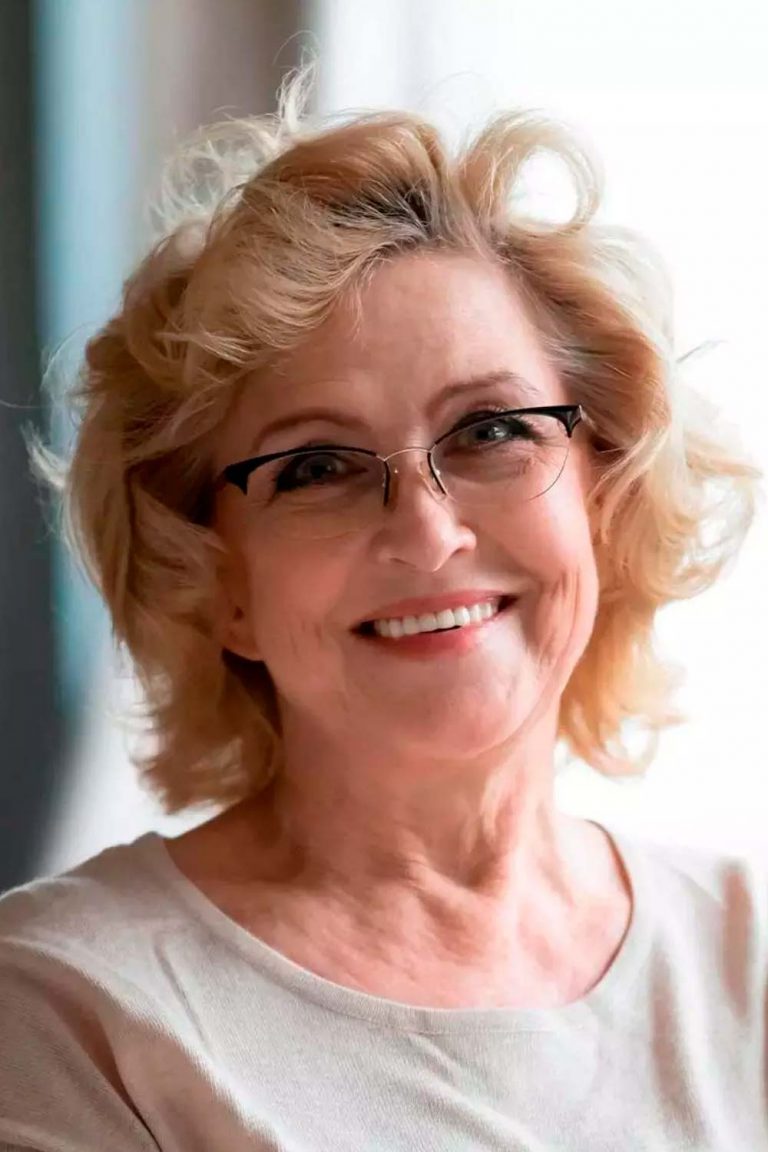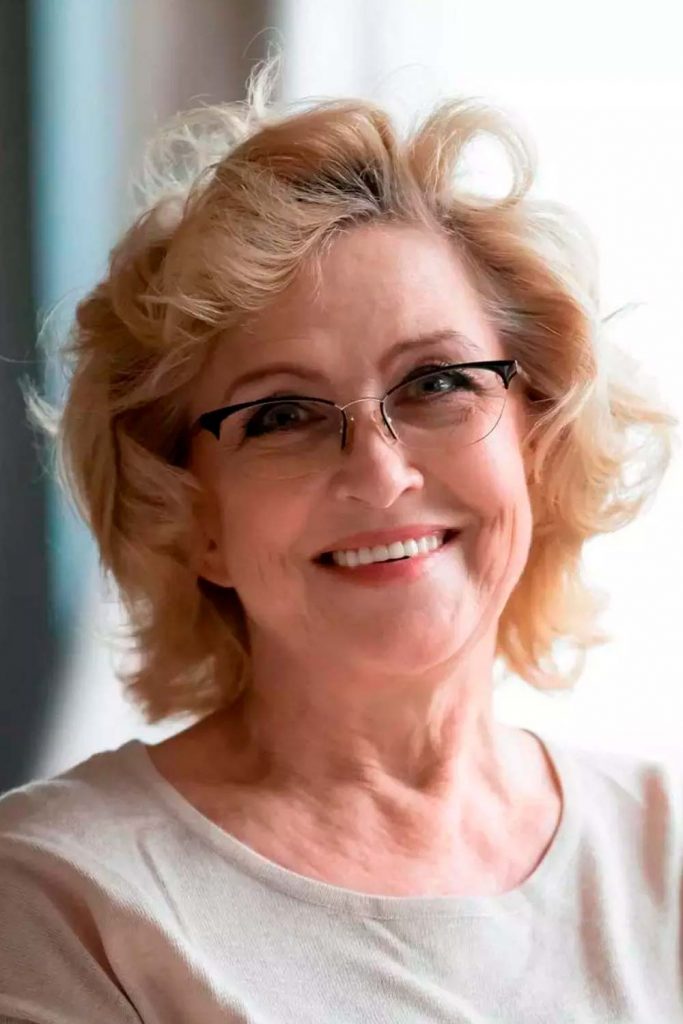 Credit photo: shutterstock
On layered hair, even the good old waves look different. They appear lighter and more natural due to the well-balanced thickness. Furthermore, you can achieve waves once you get your locks layered. Here, you can see how selectively cut layers fall on one another in a wavy manner, forming a voluminous wavy silhouette.
Bob With Wavy Ends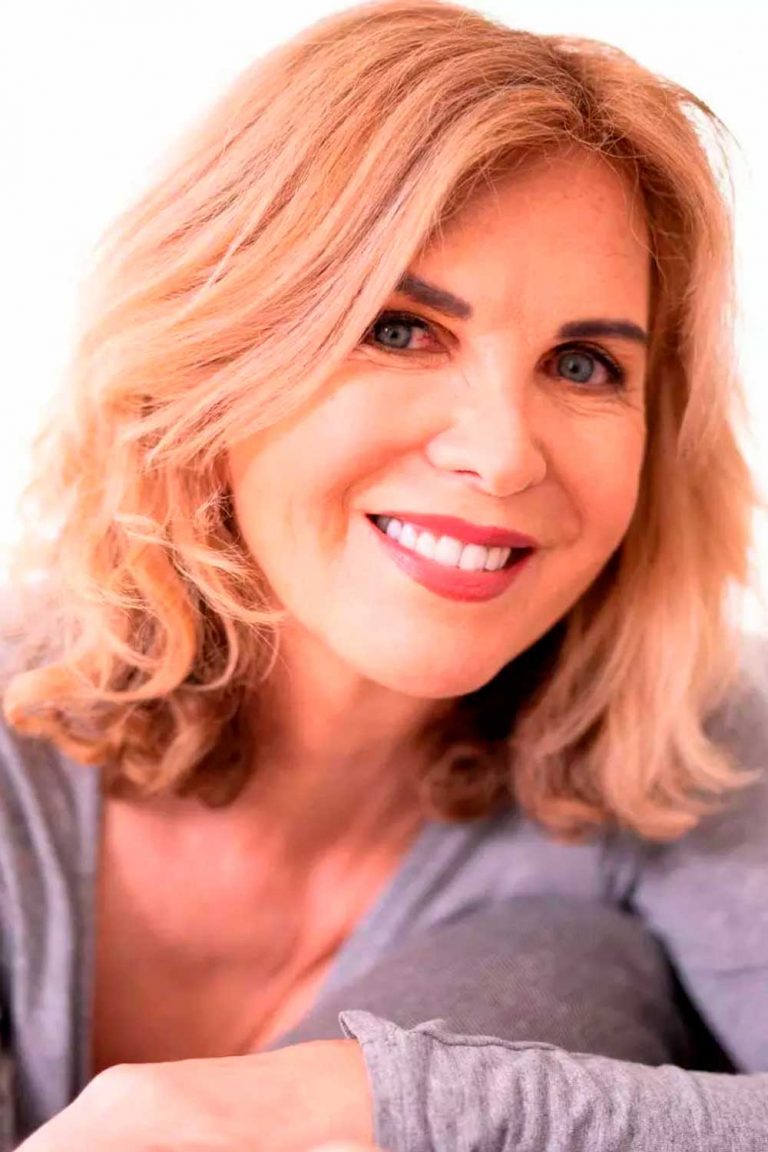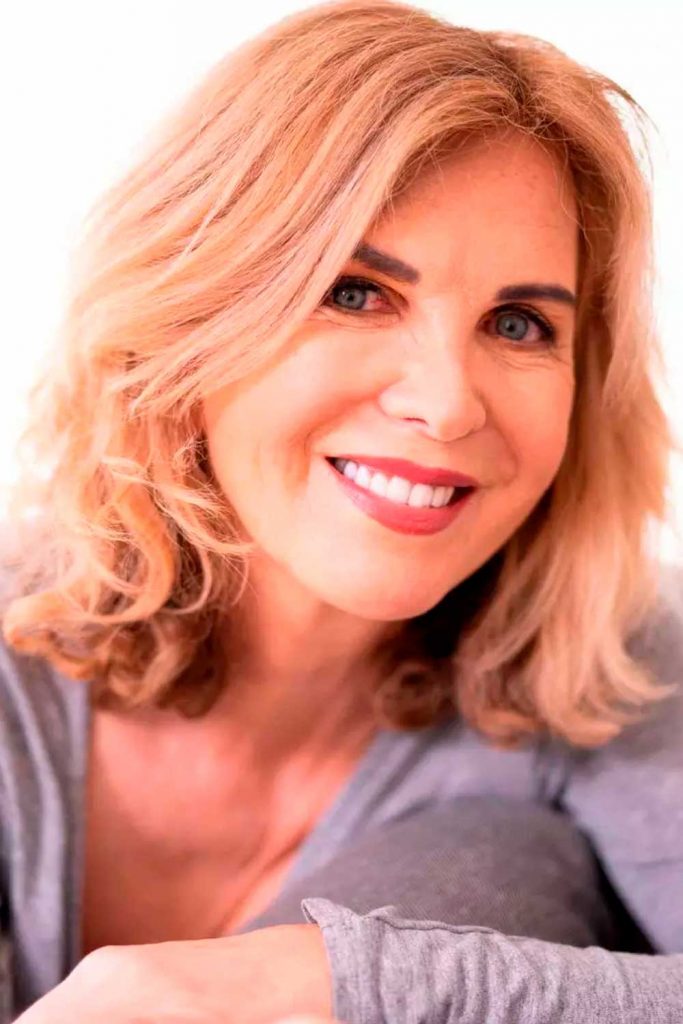 Credit photo: shutterstock
Just a hint of a curve hitting the ends can drastically change the way your hair looks. Wavy or curvy ends help to create tons of dimensional movement running through your hair, giving it a lively look. Have no idea what to change in your bob? Start with the ends!
Messy Soft Waves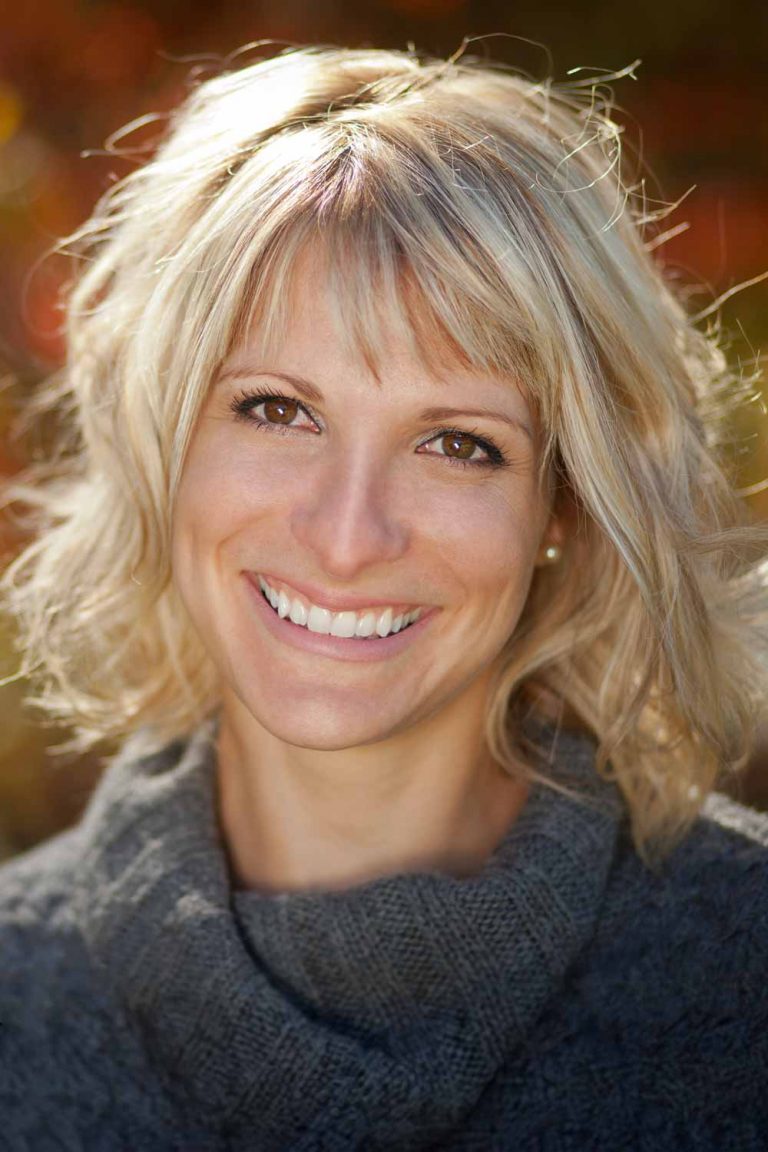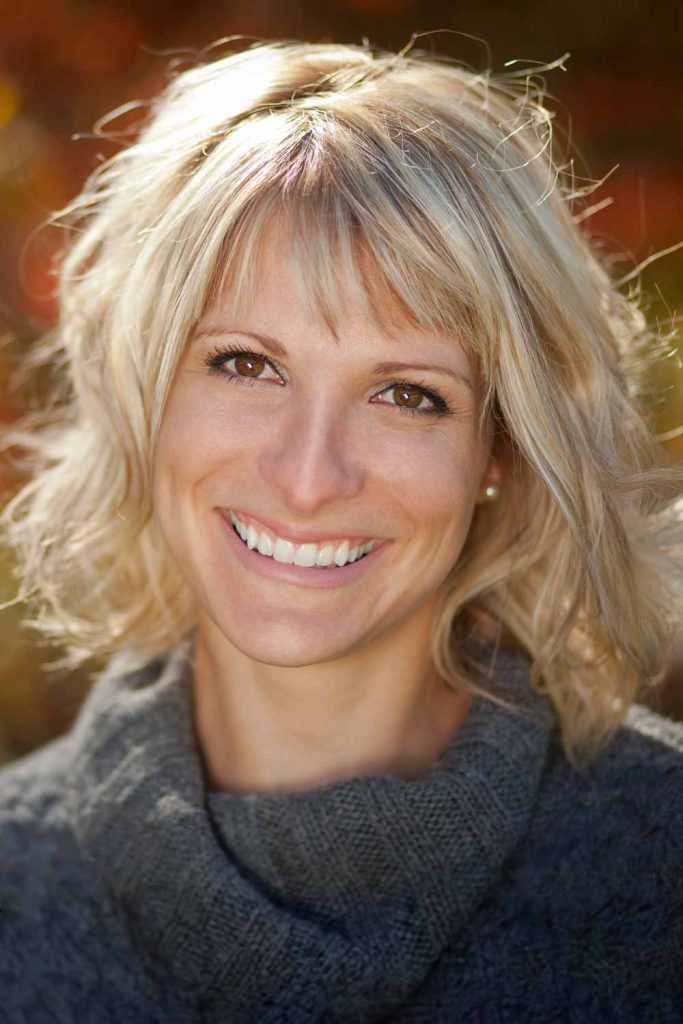 Credit photo: shutterstock
You won't ever go wrong if you decide to keep things simple yet significant. Soft messy faves slightly framing your beautiful face and a center part that lets your hair fall evenly is a fantastic combination of refinery and simplicity. Be it casual wear or a special occasion look, this hairstyle will universally fit your requirements and preferences. To make it more festive, just finish the style with minimalist golden accessories. The good news is, this idea works well for all ages and hair types, so if you're looking for easy but elegant ideas to style short haircuts for women over 60 with fine hair, that's it.
Voluminous Swept Back Styling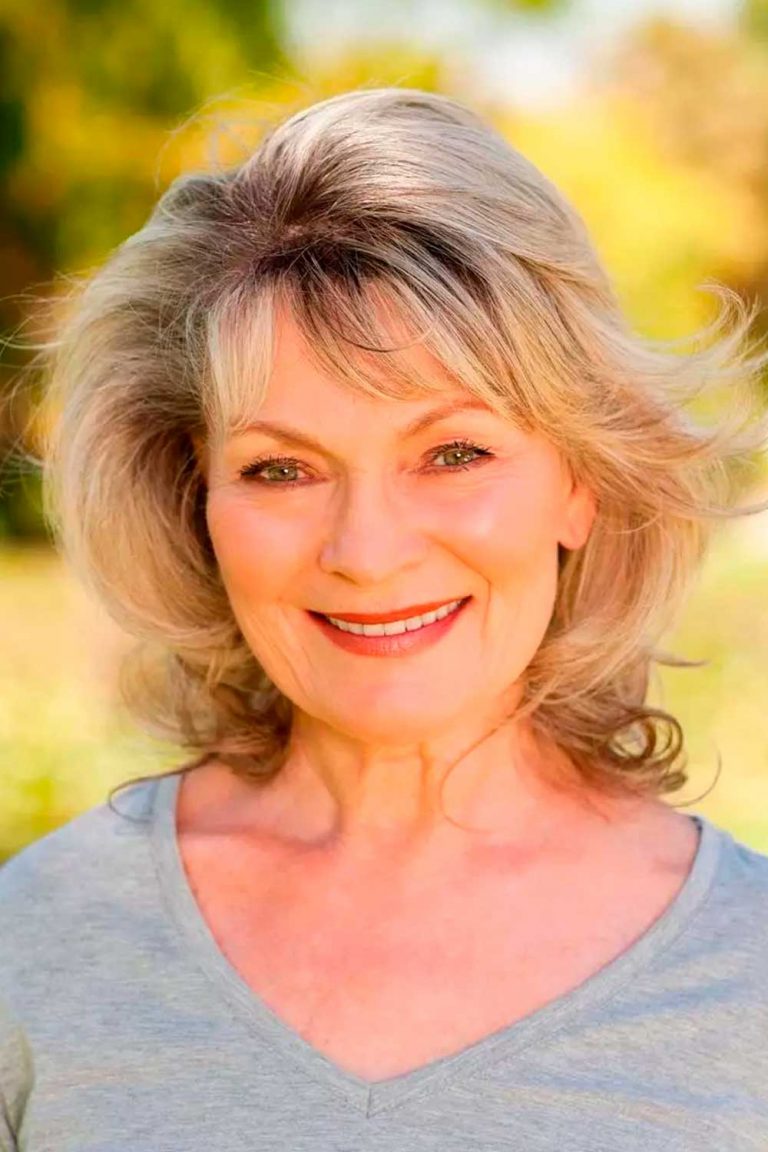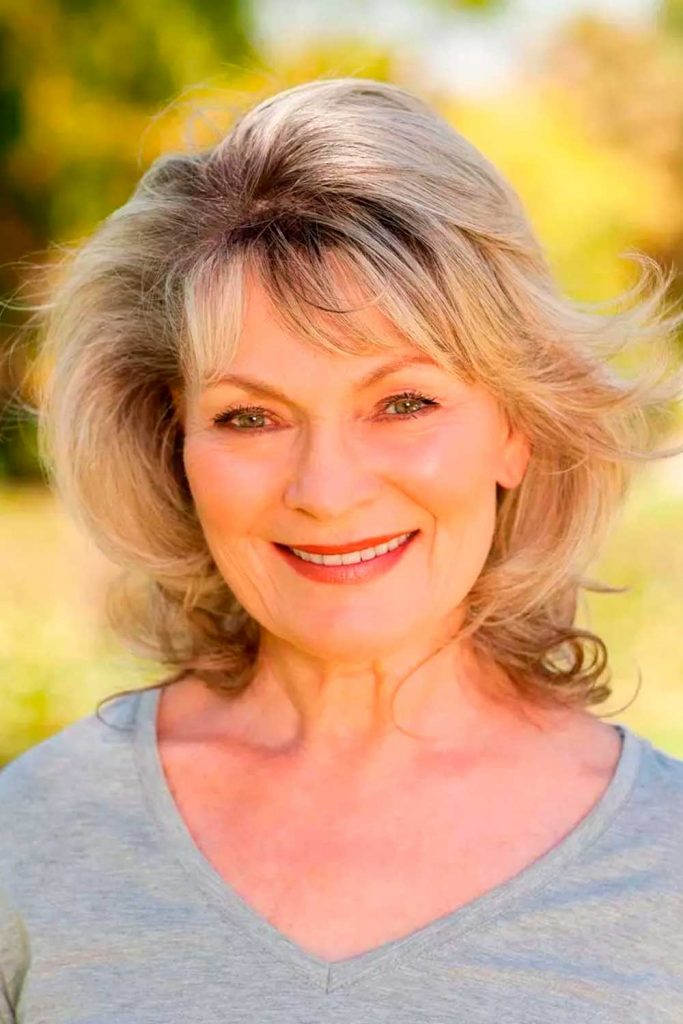 Credit photo: shutterstock
Why not stop spending too much time on your hair and leave it all up to a good styling product? If you don't trust today's hair gels and foams sold on a mass market, there are lots of drugstore options with a natural composition designed to take care of mature hair. Once you've found the perfect styling item for you, you can switch to a straightforward but always-fabulous swept-back styling. Apply some product on your damp hair and dry your hair with a hairdryer directing the hair towards the back.
Side Parted Shoulder Length Bob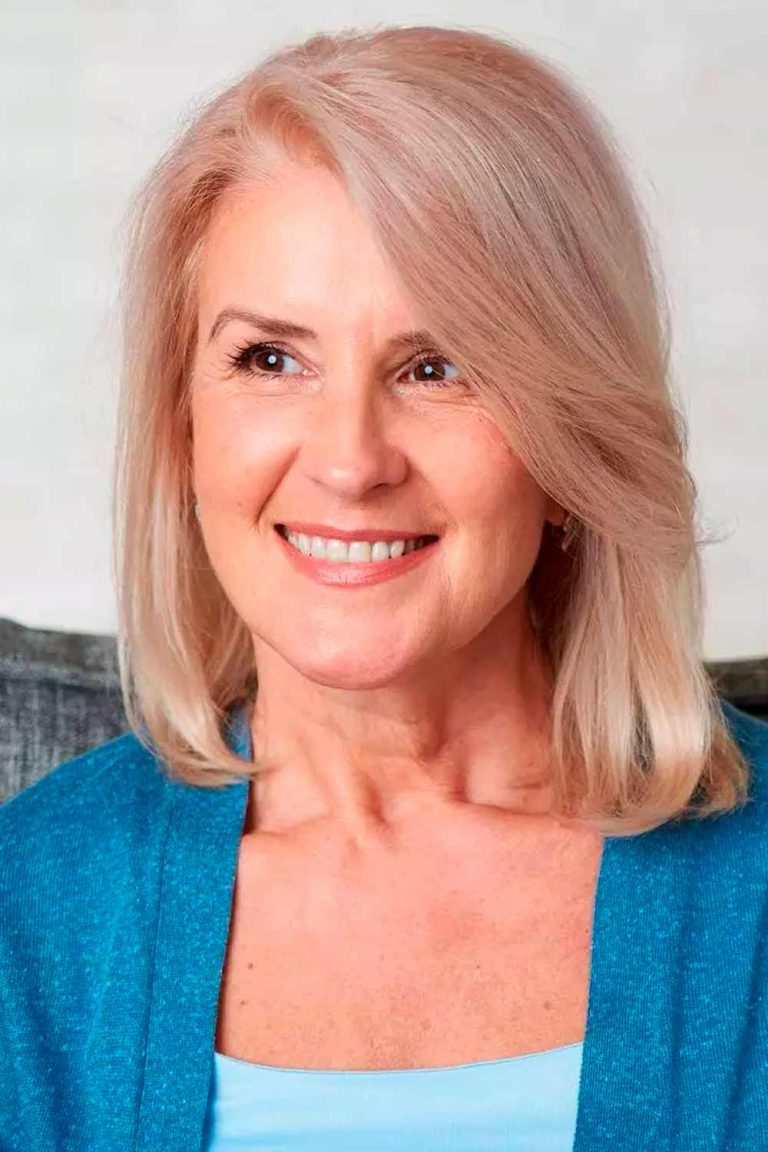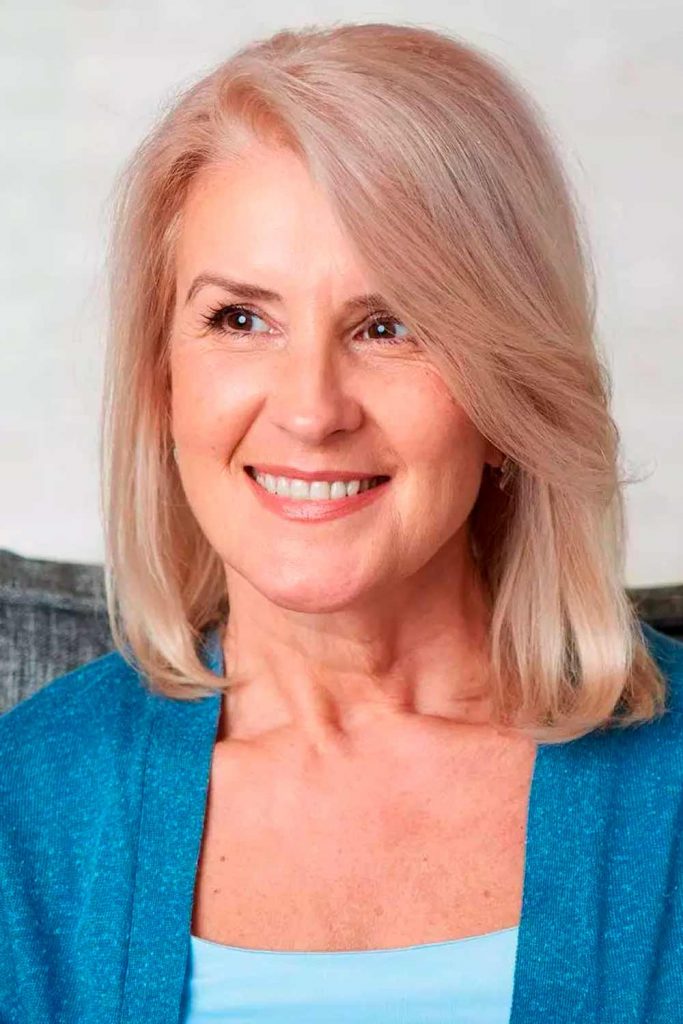 Credit photo: shutterstock
Another example of classic medium length haircuts for women over 50 that will never leave the fashion world. A mid-length bob is a perfect option for ladies with fine straight hair as its balanced length doesn't outweigh the roots, preserving the natural volume. By giving a slight wave to this bob, you can get yourself a pleasant framing finish that will make you feel even more confident with your hair. A side part, in its turn, will help to boost some volume visually, so make sure to play with parting too.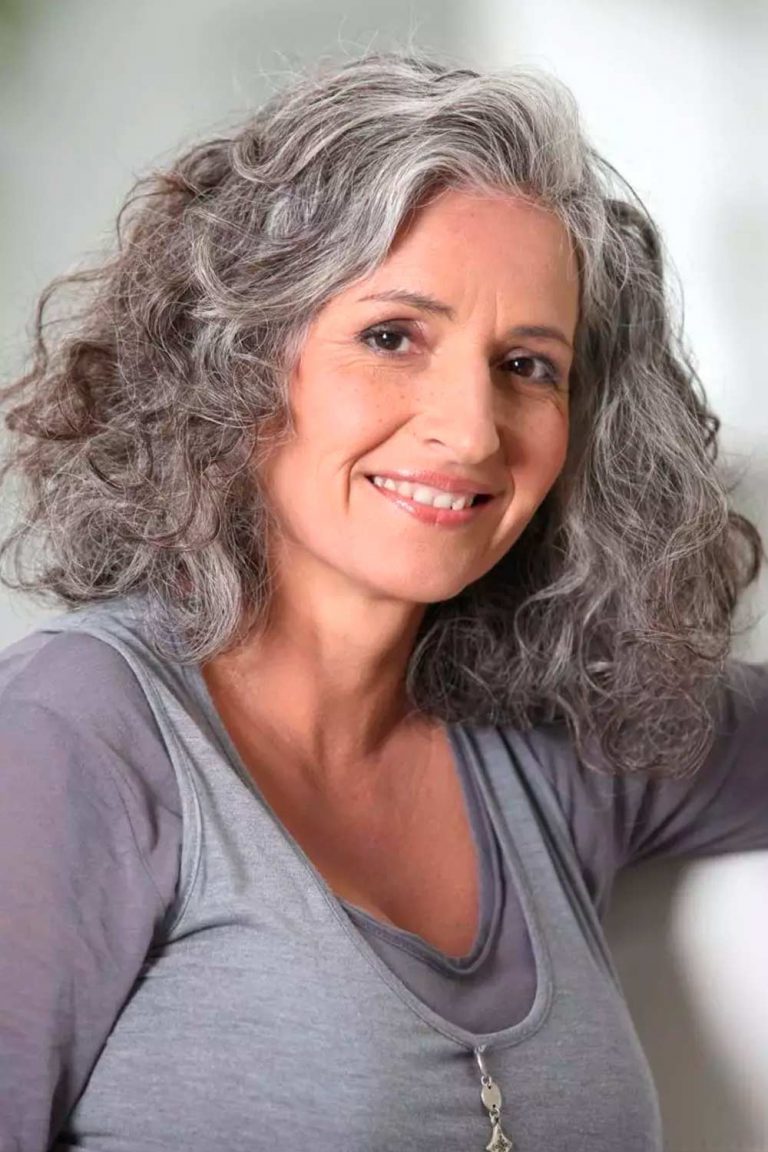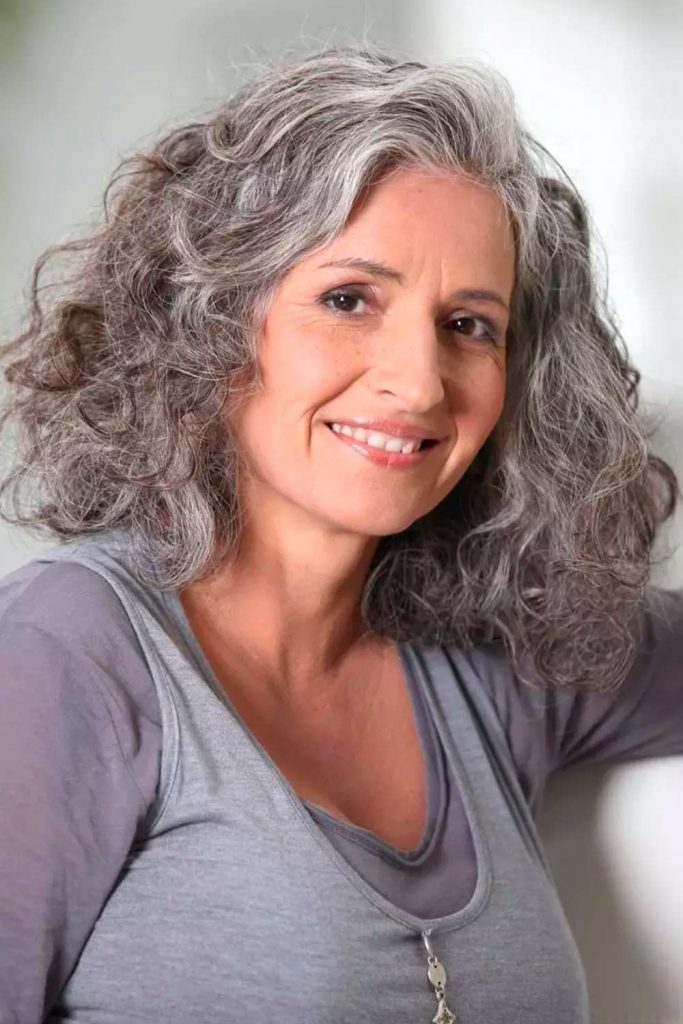 Credit photo: shutterstock
Gray Bob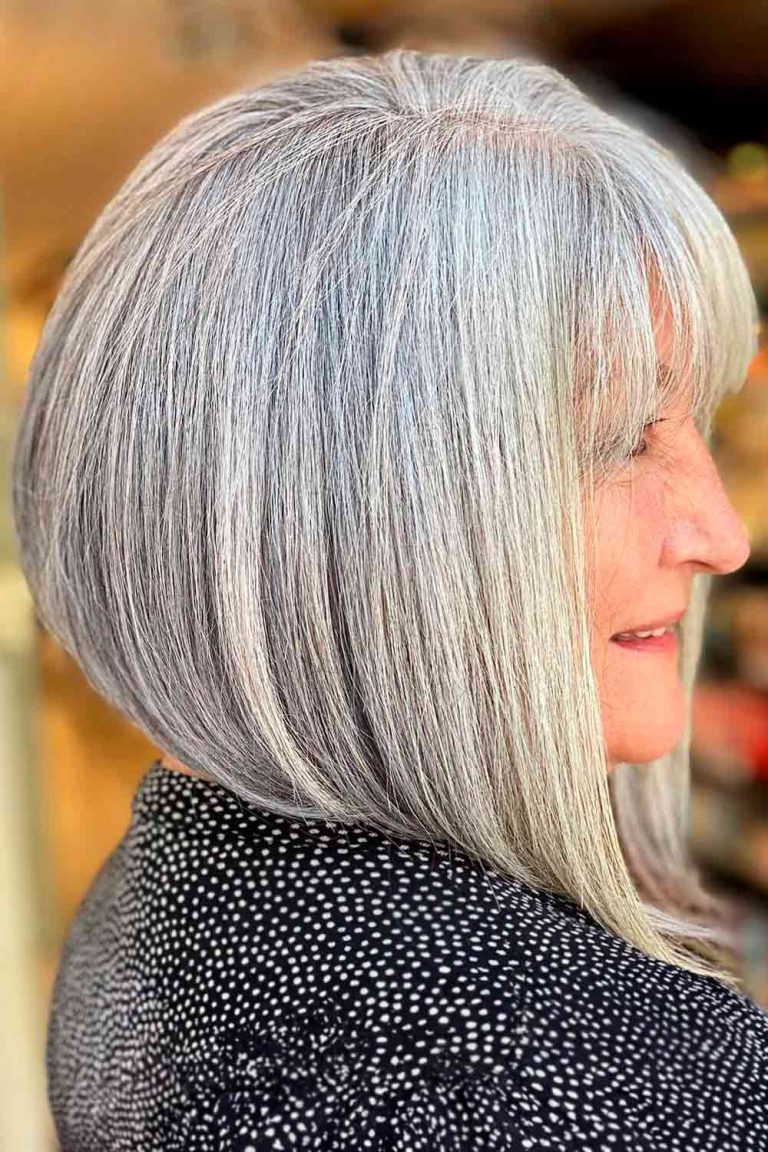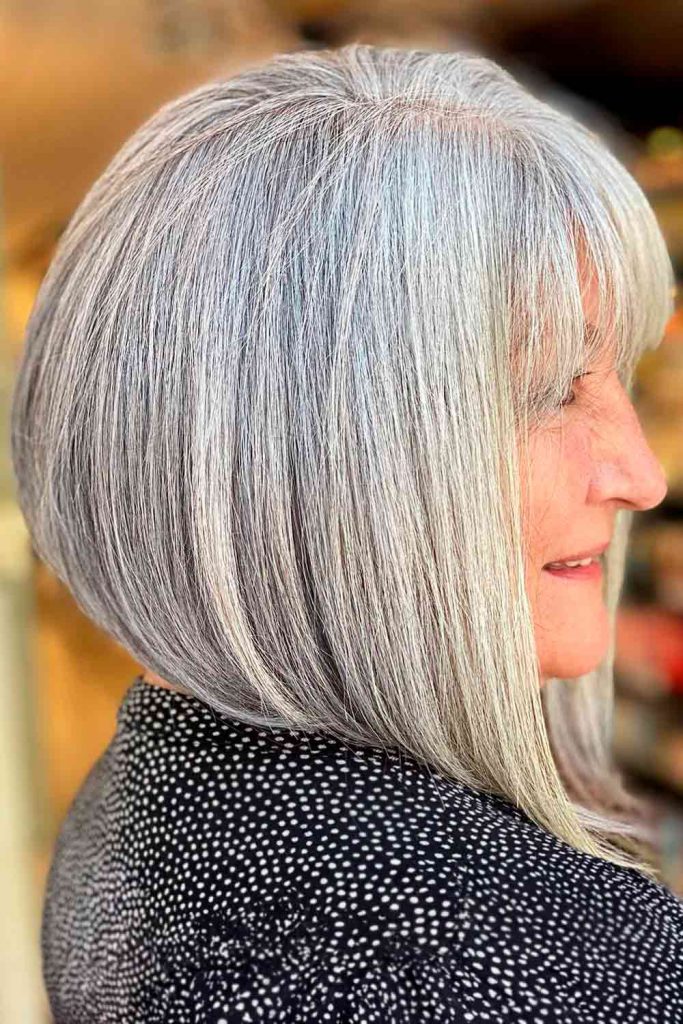 Credit photo: instagram.com/ro.hsiqueira
Medium Length Shag Haircut
Credit photo: instagram.com/headrushdesigns
i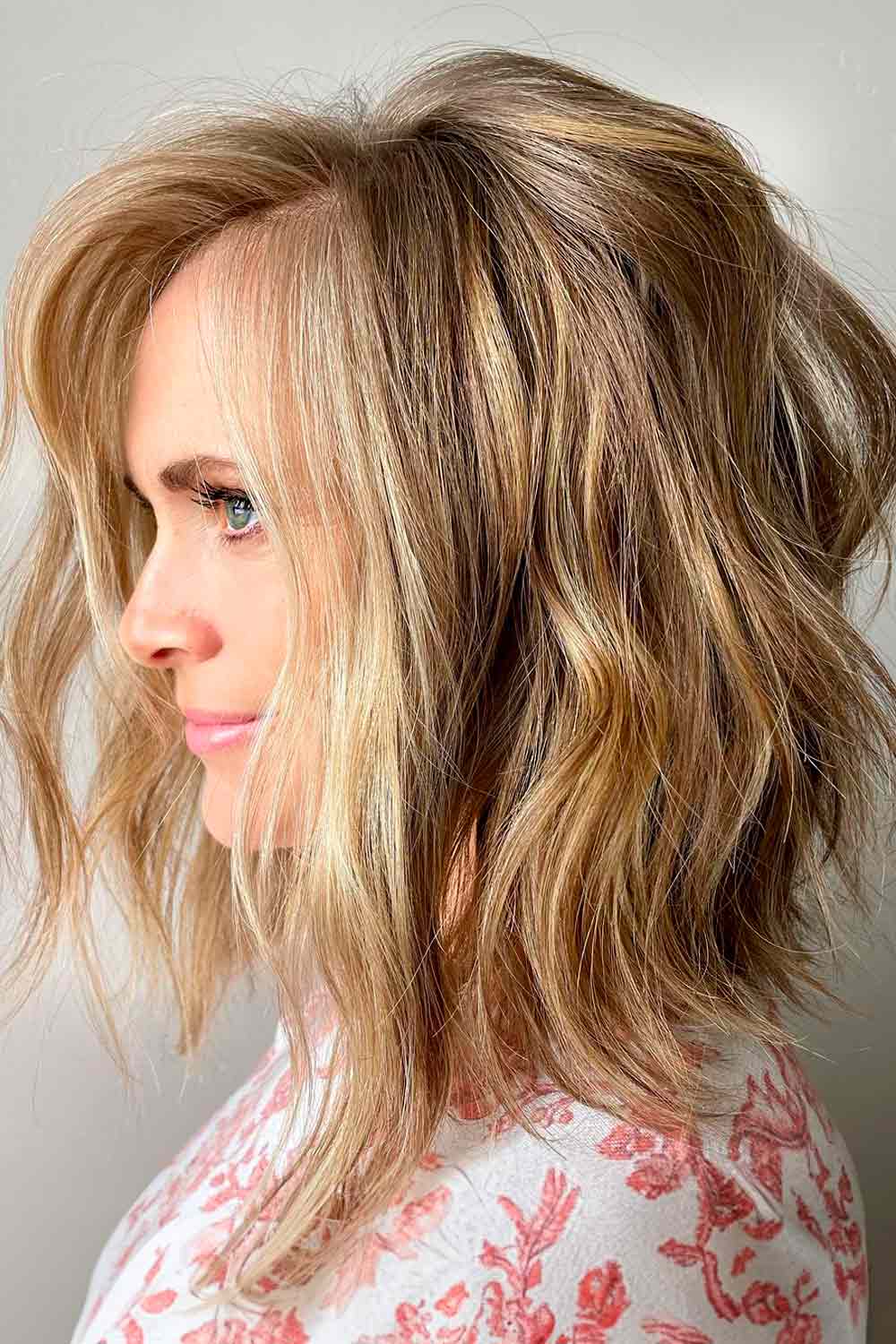 Credit photo: instagram.com/salsalhair
i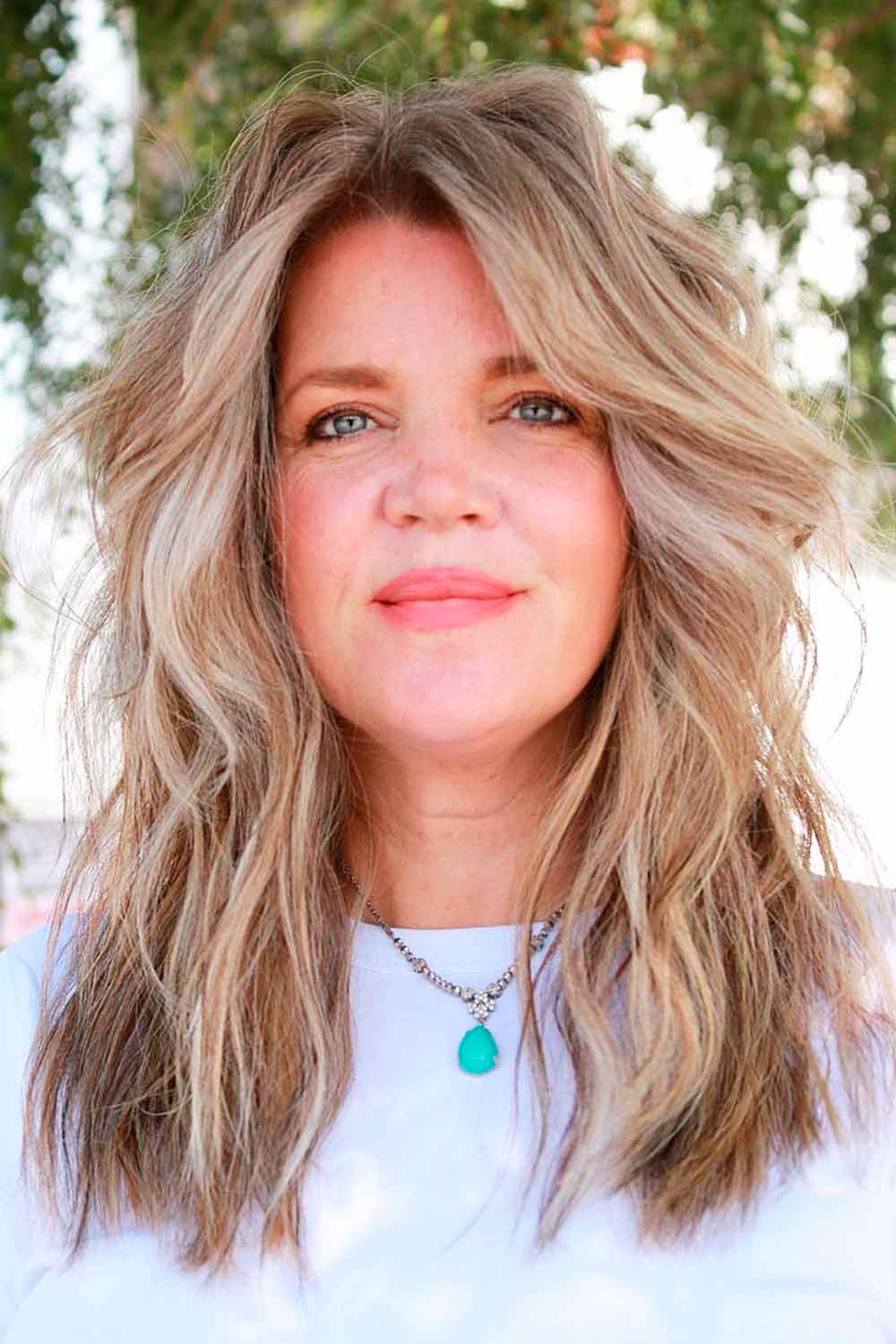 /
Mid Length Cut with Loose Curls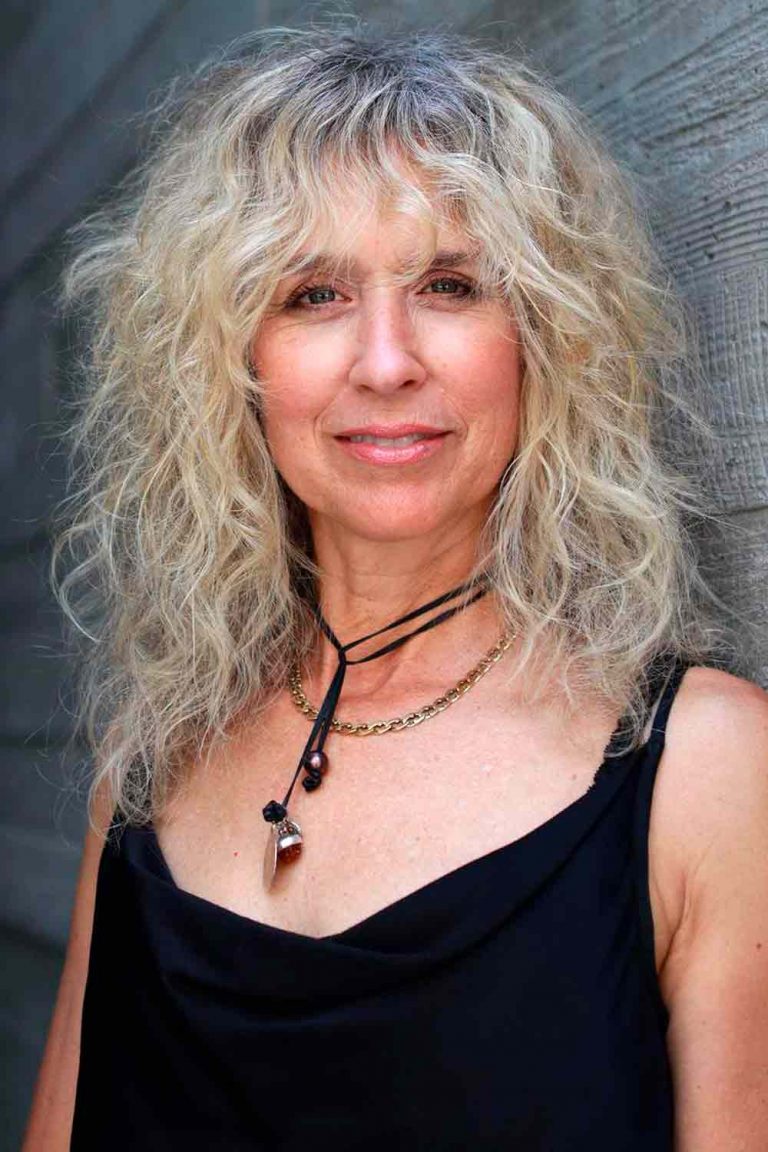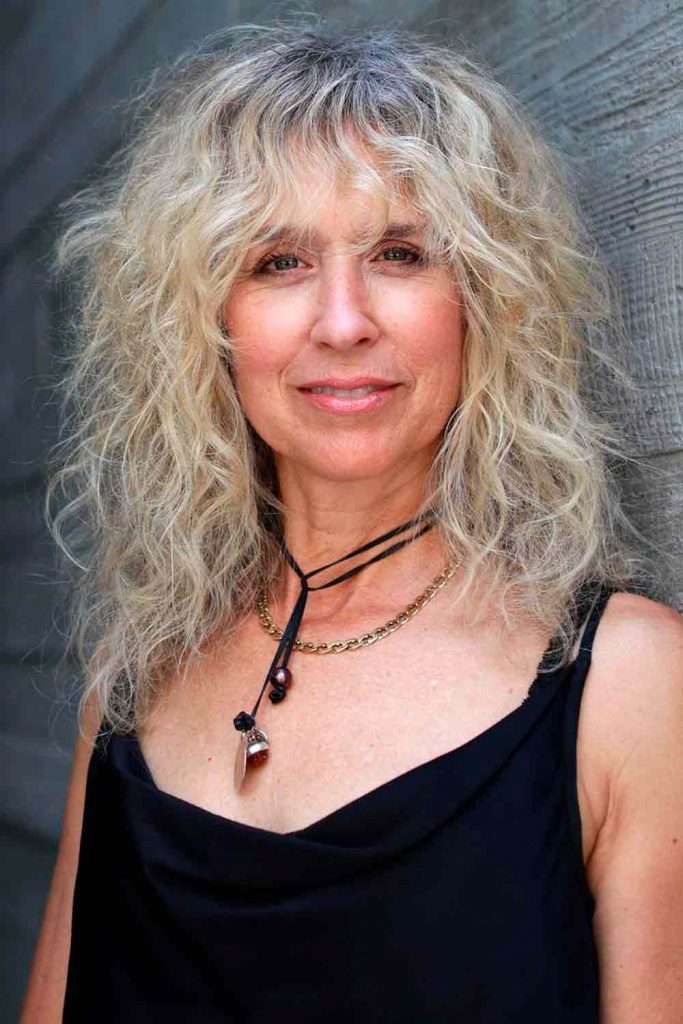 Credit photo: instagram.com/salsalhair
Layered Hair with Curtain Bangs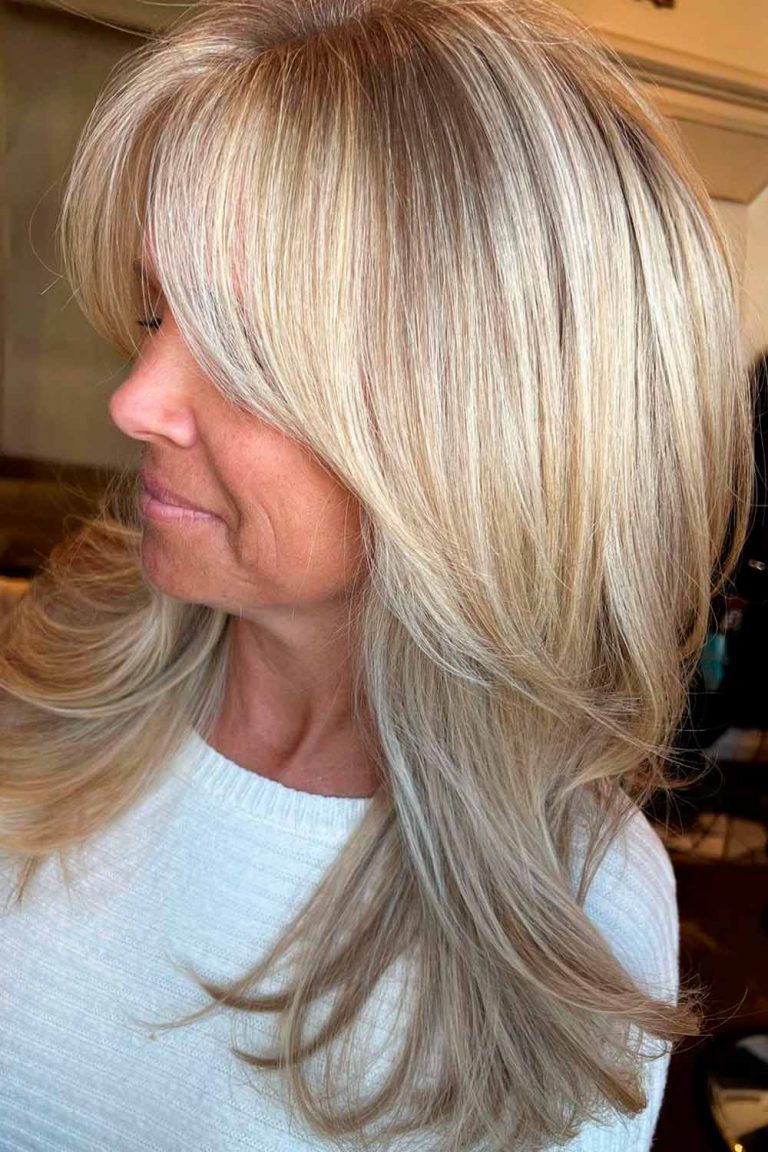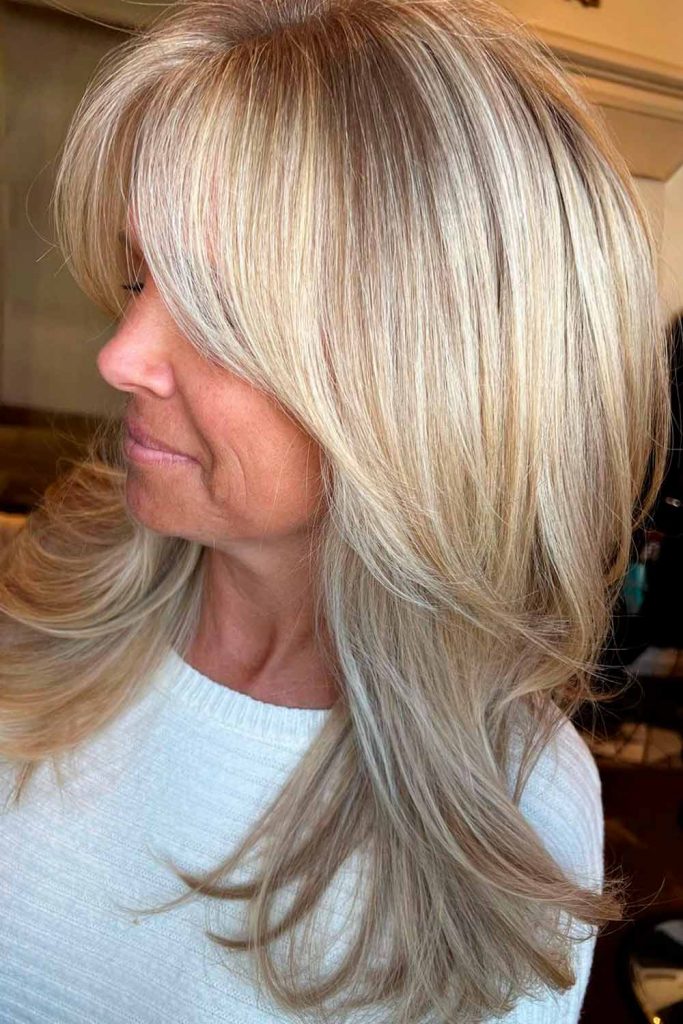 Credit photo: instagram.com/irinabilka_hairandmakeup
Shoulder Haircut for Women Over 50 with Balayage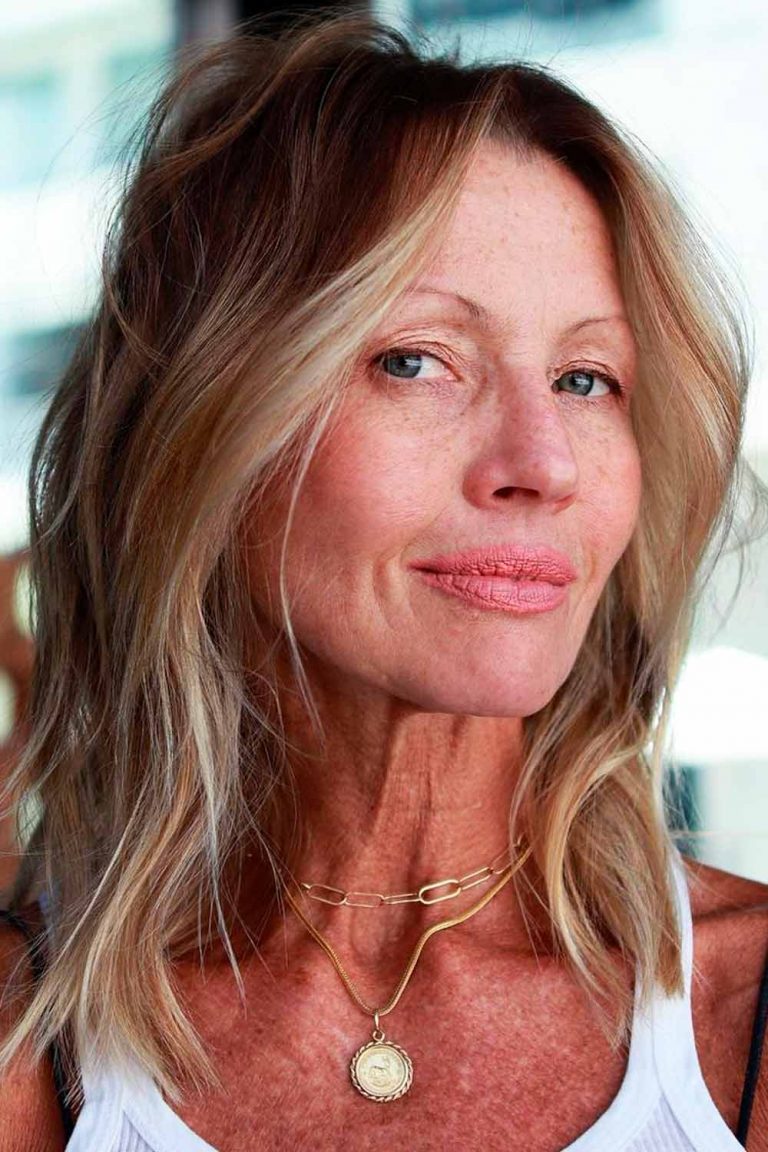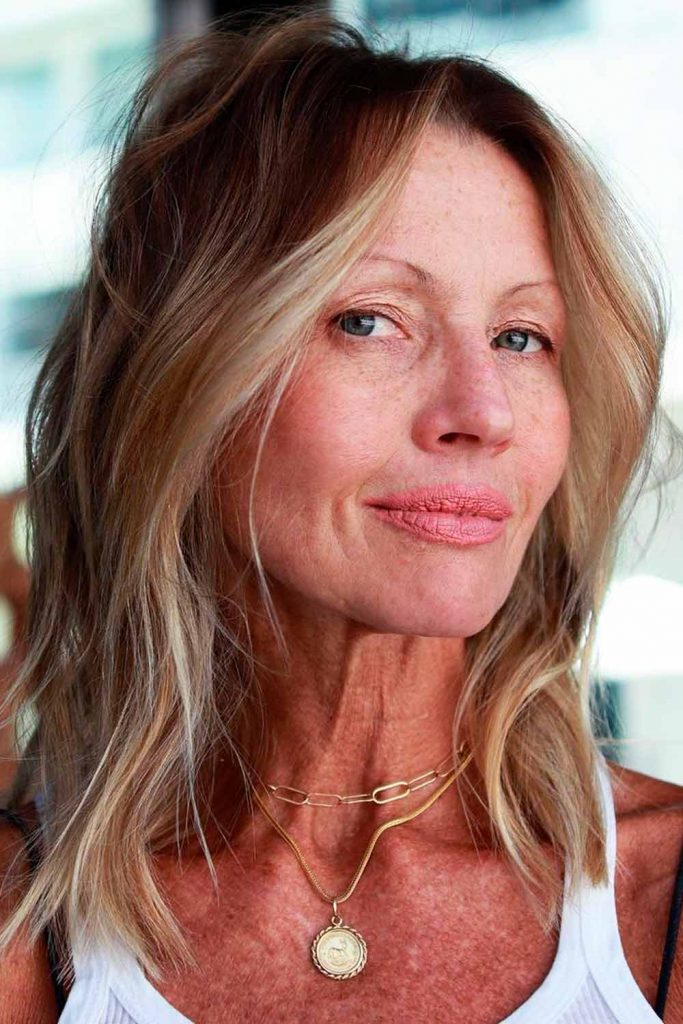 Credit photo: instagram.com/salsalhair
Salt and Pepper Long Bob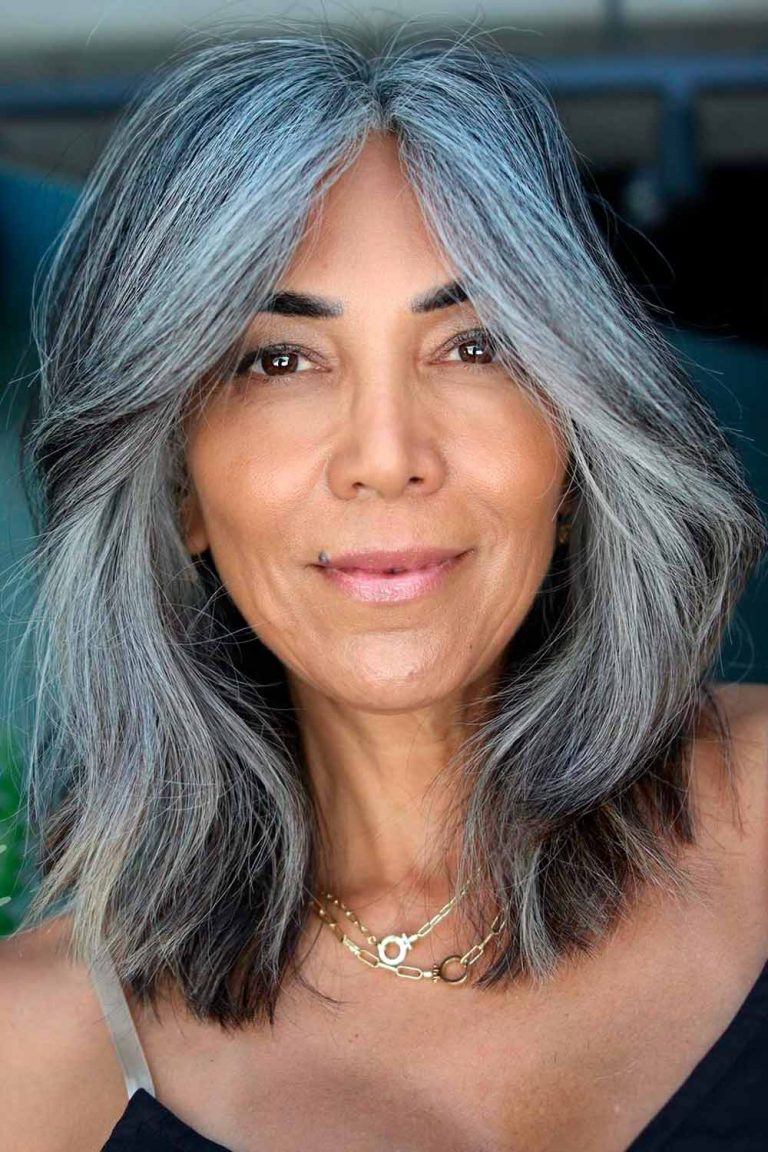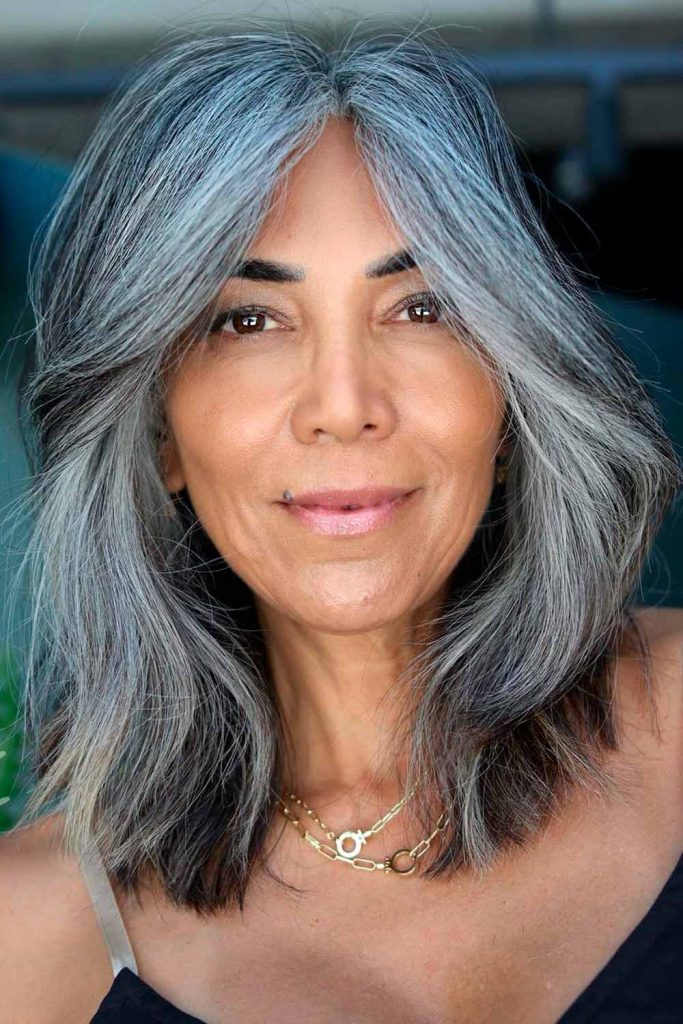 Credit photo: instagram.com/salsalhair
How do you like our inspiring medium length haircuts for women over 50? We hope that all ladies who've read this post will open their hearts to a new trendy cut that will show how stunning they are! It's never too late for experiments, never too late to show off your beauty! So it's time to give these ideas a try.
FAQ: Medium Length Haircuts For Women Over 50
Can older women have shoulder length hair?
As ladies get older, medium-length hair is a good option. Your facial shape, hair texture and lifestyle all play a role in determining the best shoulder-length cut for you. When all three factors are considered, you may end up with a fantastic hairdo that makes you feel comfortable.
Should a woman over 50 wear long hair?
Long hair is timeless, regardless of your age. Long hair looks best with medium to thick strands, but thin strands can also work in this style. The secret is to go for a blunt cut with layers to create the illusion of fuller strands.
What is the best hair color for over 50?
The most common hair colors for women over 50 are silver, blonde, platinum and ashy. You can choose to appreciate your grey hair rather than coloring it to hide it.
REFERENCES:
Many beautiful ideas of medium length haircuts for women over 50. Source