Try One Of These Sassy Ombre Short Hair Styles
Short hair styles are super-cute and perfect for warmer weather. Also, they can lift a lot of weight from your longer hair and add more volume to fine hair. And with all of the fun styling options like ombre, highlights, and balayage tones, there is no shortage in adorable short hairstyles. Short hair styles can be a relief on hot, humid or windy summer days. Ombre hair is all the rage this year and it looks like ombre is here to stay. However, you don't have to have longer locks to rock a hot ombre style.
If you are feeling like you want a change and your longer locks are becoming a burden, why not try one of these trendy short hairstyles ideal for ombre hair and go for a whole new look this season?
Good Ombre Hair Color Combinations
Before changing your hair color, you should make sure that you know why all the famous coloring techniques are special. Let's start with the raucous ombre that you see literally every day. It works well for those who don't want to cover their roots with a new color; the highlighting area takes begins at mid-head. This technique gives a contrastive saturated look, as your colored ends differ from the color of roots. Plus, it doesn't need to be updated every month, which is great for those who seek low-maintenance techniques. See which colors you can combine to get this awesome effect!
Orchid Ombre Hair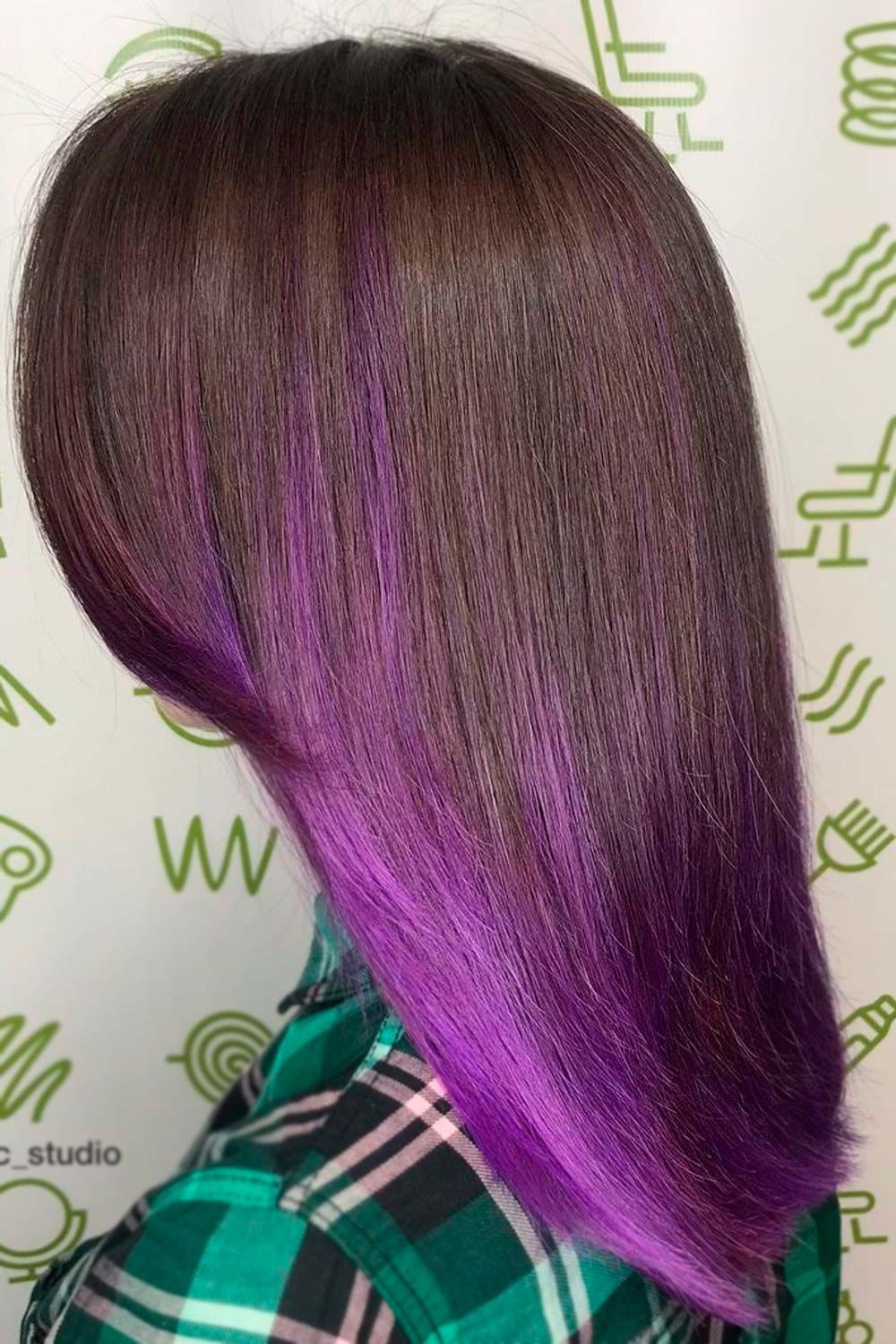 Credit photo: instagram.com/modific_studio
This bright orchid with a darker base makes quite a statement. This style goes well with any skin tone and works best for hair. The bangs swept to one side make this look totally feminine and dreamy.
Apricot Ombre Glam Curls
Посмотреть эту публикацию в Instagram
Credit photo: instagram.com/presleypoe
If you have light blonde hair but want a very soft ombre, this pastel apricot and pink ombre is quite endearing. With these sexy, retro curls you will steal the show!
Short & Sassy Fiery Red Ombre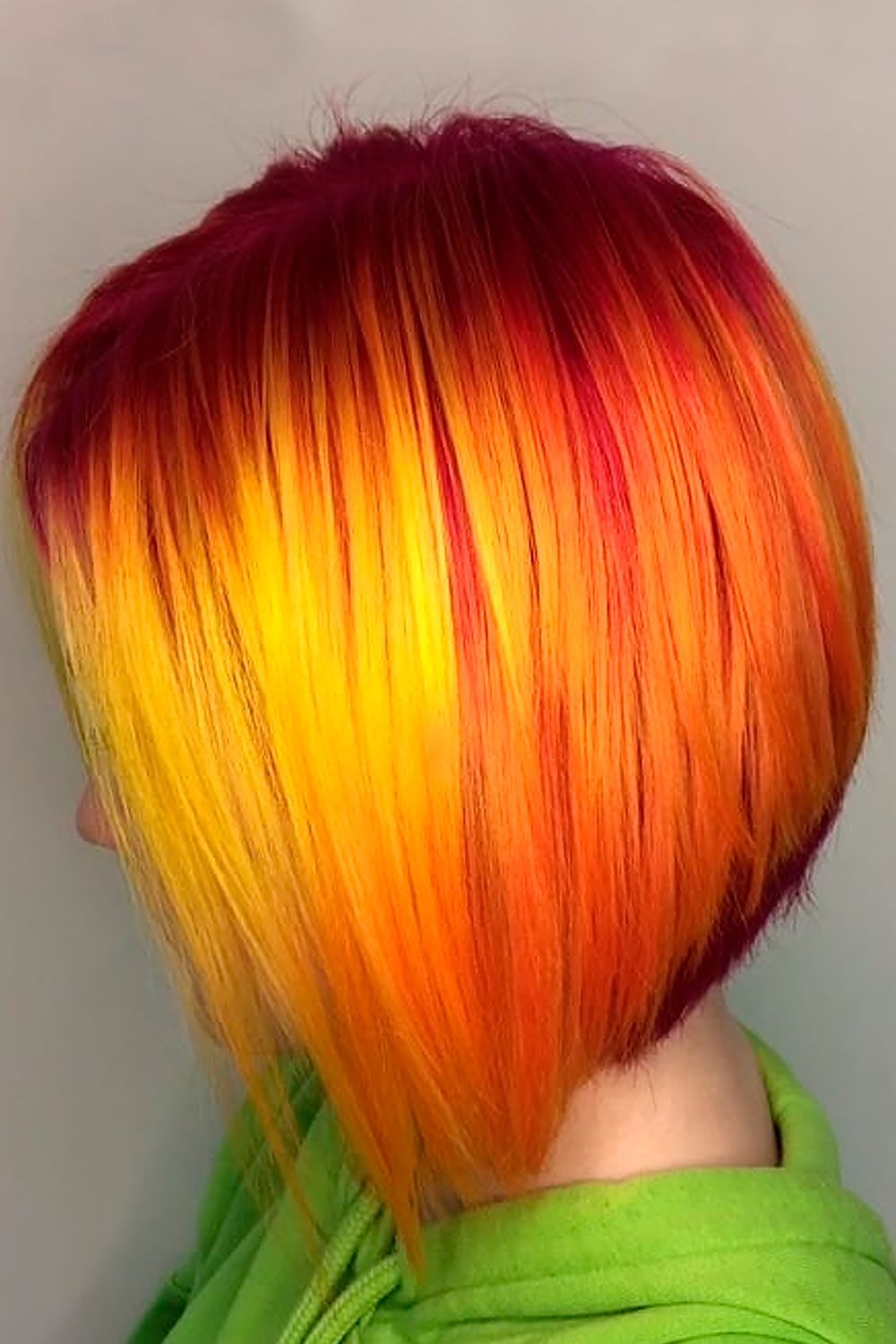 Credit photo: instagram.com/frida_mortis
This short, asymmetrical cut with feathery bangs and fiery red and orange tones is ultra sexy. It is best suited for those with darker skin tones. This look will require a lot of upkeep, so you need to make sure you can commit to regular touch ups and trims, but we guarantee that it will be worth the effort!
Rosey Quartz Short Bob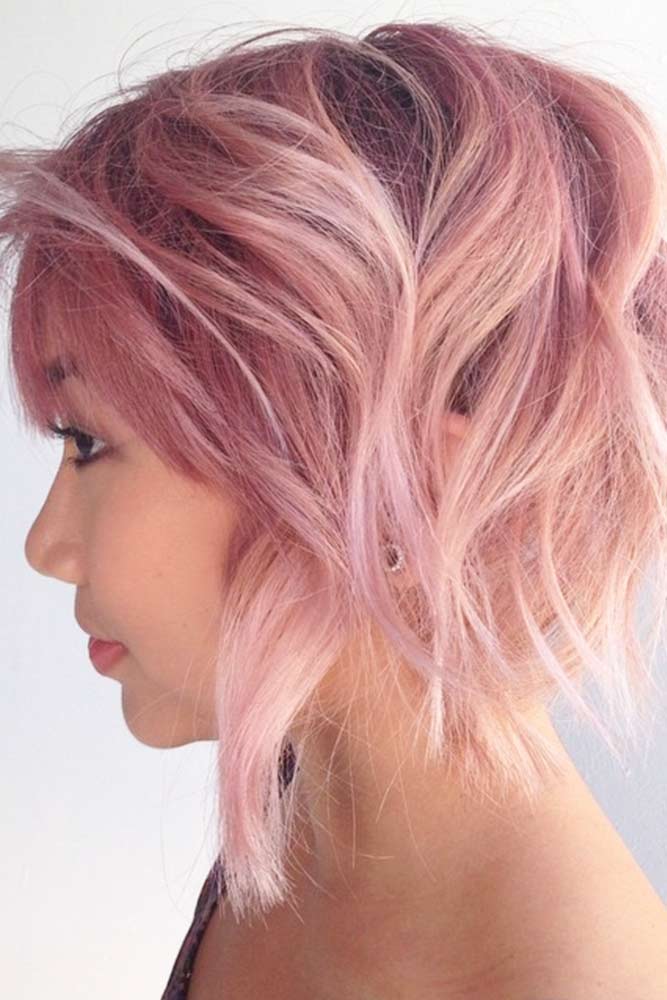 Credit photo: instagram.com/janethecolorist
Rose quartz is all the rage in ombre hair, and this sultry look is no exception. With soft waves in an irresistible bob that just about grazes the shoulders, this delicate pink almost resembles cotton candy.
Magical Mermaid Wispy Bob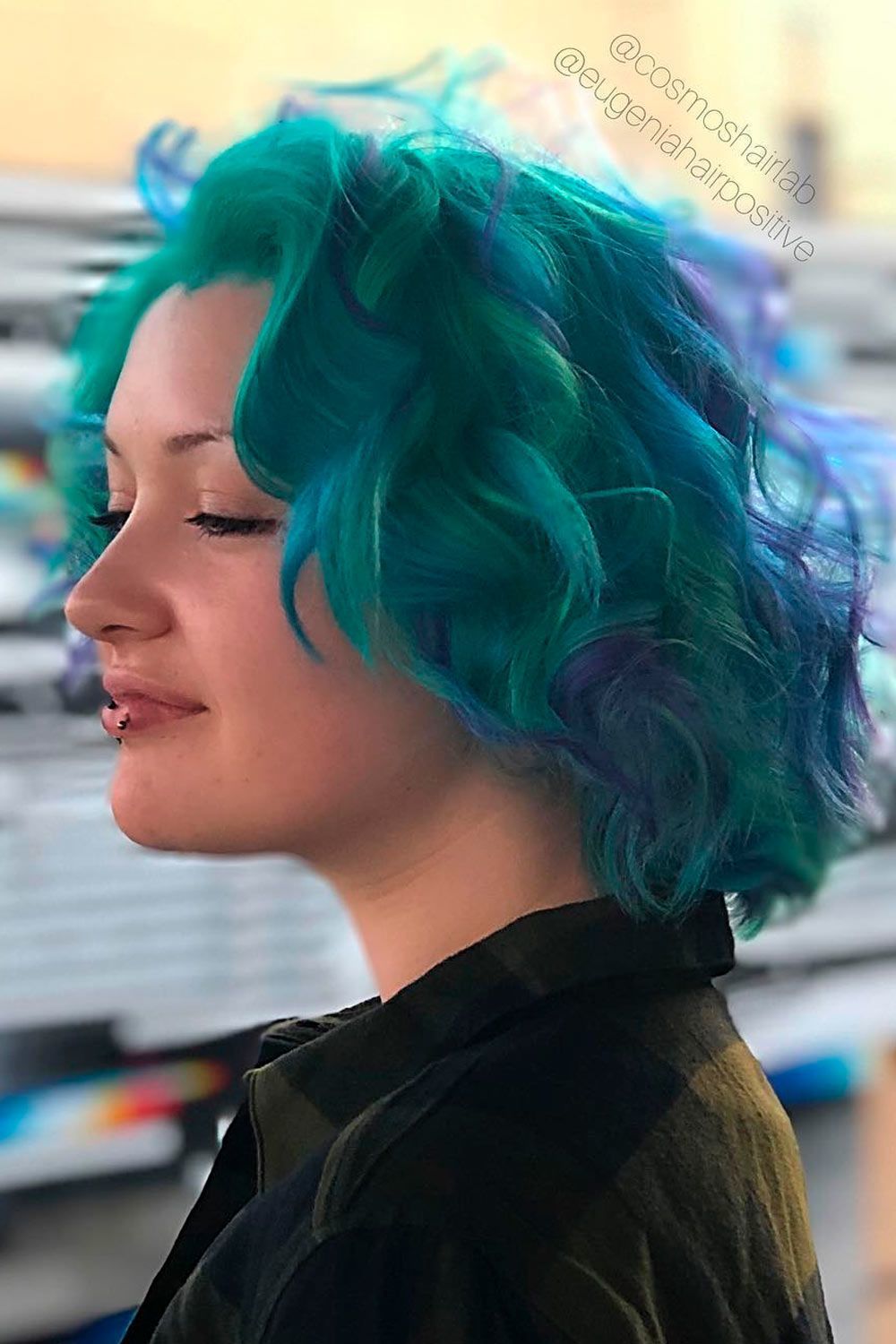 Credit photo: instagram.com/hair.positive
With dark roots in subtle sea-green and wispy layers, this short bob is both cute and edgy. You will feel like the queen of the mermaids with this sassy style!
Pink Punk Pixie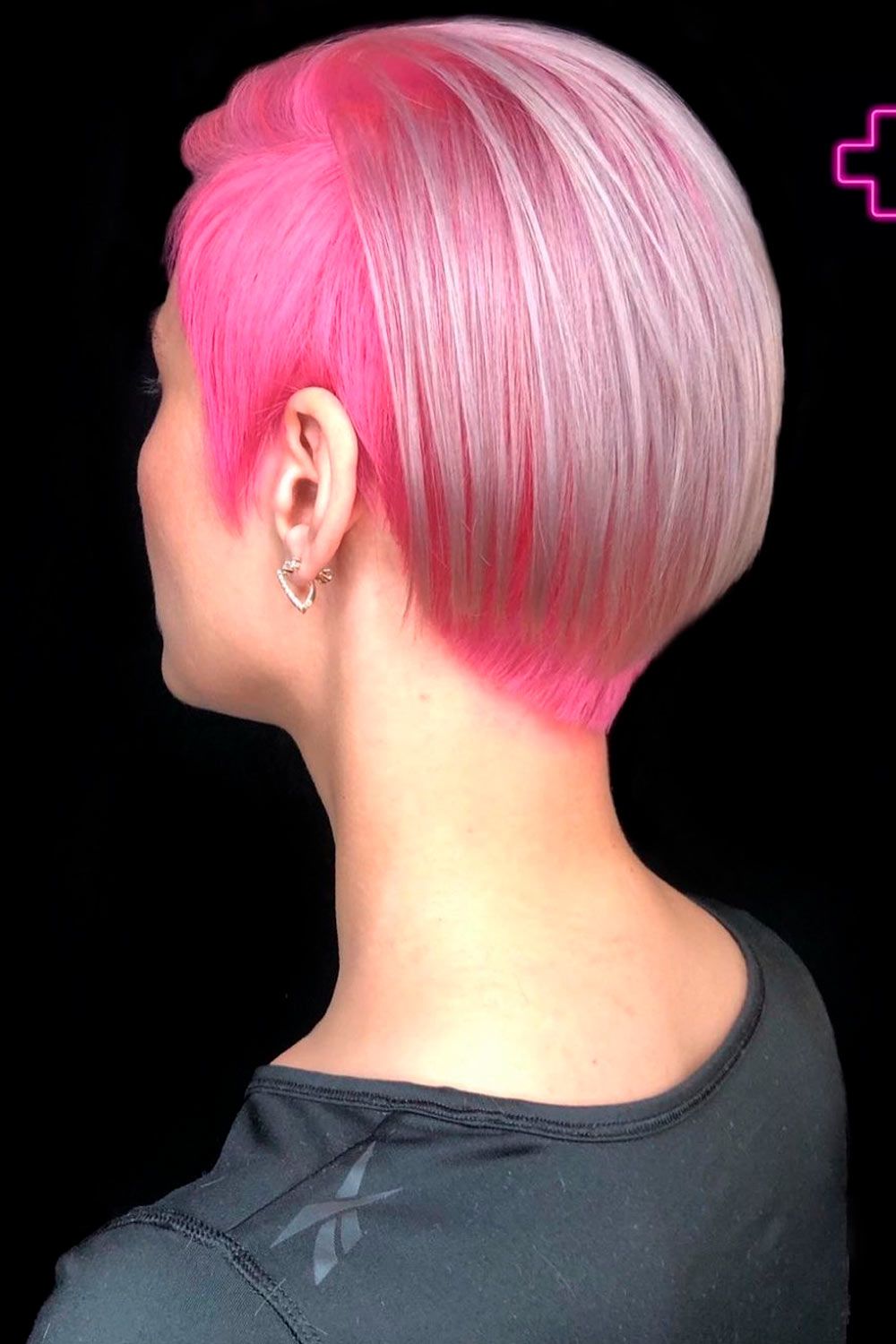 Credit photo: instagram.com/nina.pixie
For those who have a bit of a daring side, this punk pixie with neon pink streaks makes a bold statement!
Dramatic Shaggy Ombre Short Hair Bob
Посмотреть эту публикацию в Instagram
Credit photo: instagram.com/presleypoe
This shaggy bob takes on a multi-dimensional look with choppy layers and a perfect melting of dark burgundy, chestnut brown, and golden blonde.
Tousled Bob With Dark Blue, Neon Pink, And Purple Streaks
Credit photo: instagram.com/candicemarielv
This tousled bob allows you to show off the perfect mixture of brilliant blue, hot pink, and deep purple streaks. The tousled waves give your hair a carefree look for a totally playful vibe.
Iridescent Super Short Bob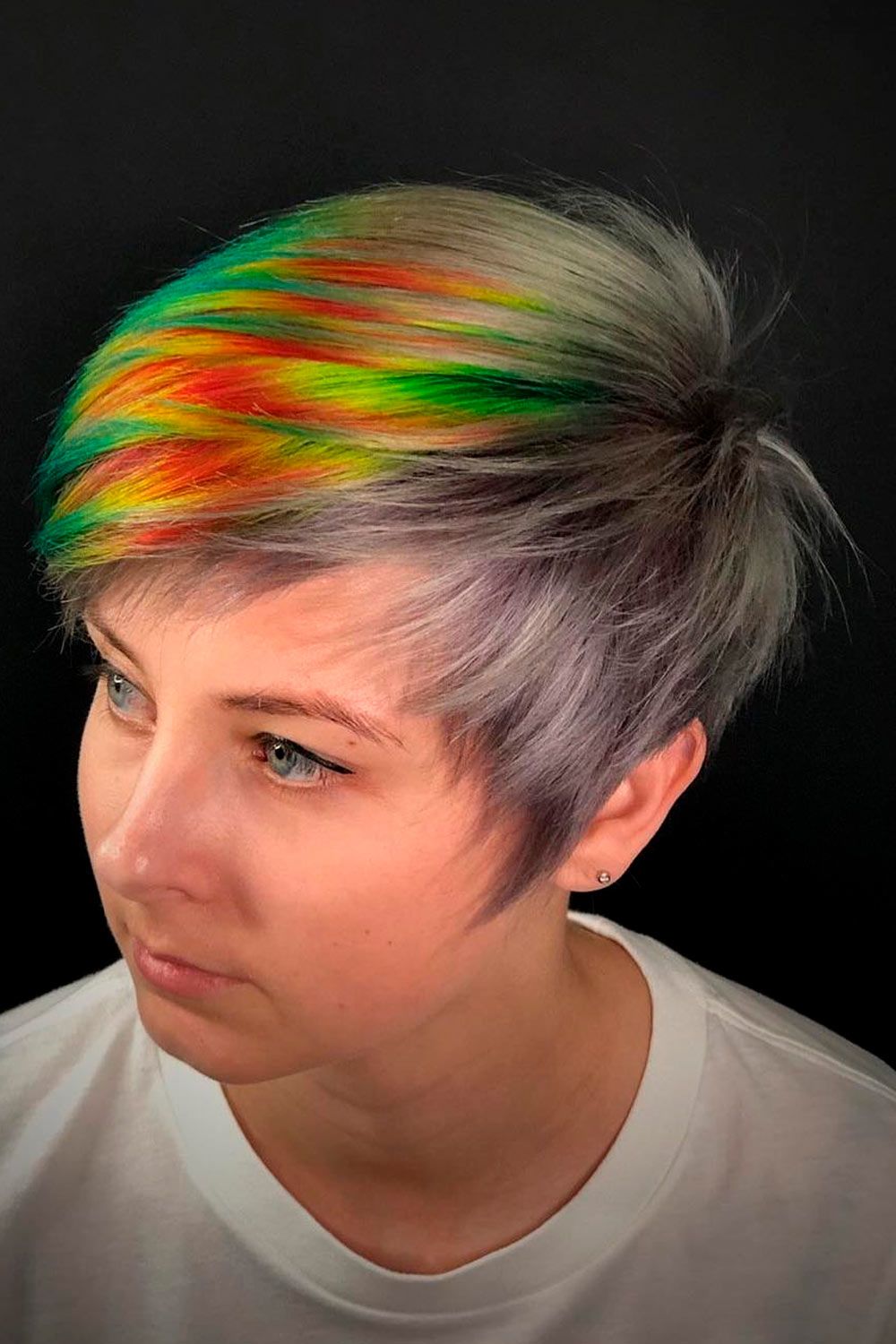 Credit photo: instagram.com/kato_studio_
Look at these gorgeous opal tones on this bob with long layers on top and a shaved back. It is a bit bold, but if you can pull it off, you will capture all eyes!
Angled Bob With Silvery Gray Waves
Посмотреть эту публикацию в Instagram
Credit photo: instagram.com/presleypoe
You will love the way these silvery waves look on the dark base. The slight angles with silky waves are quite stunning.
Ravishing Rainbow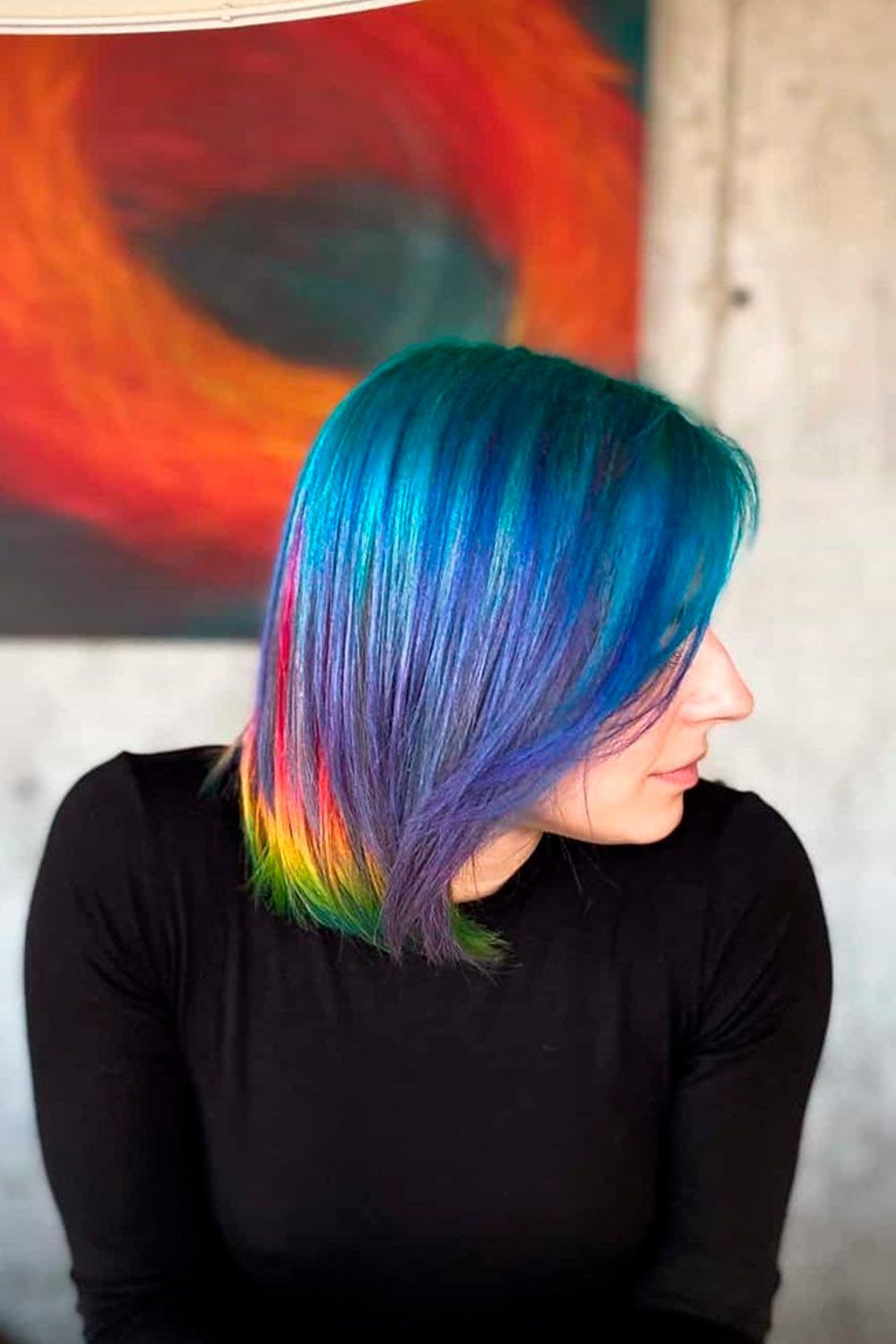 Credit photo: instagram.com/lena__kolesnyk
This is another angled bob with shorter layers in the back and long layers that frame the face. The bright rainbow on the bottom layers and the light pastel hue on the top layers is what makes this look unique.
Platinum Blonde Bob With Blue Streaks
Посмотреть эту публикацию в Instagram
Credit photo: instagram.com/jaymz.marsters
This short bob with long layers is perfect for this blonde bombshell color with electric blue streaks. This style is especially flattering for lighter skin tones with blue or green eyes.
Deep Blue To Purple Fade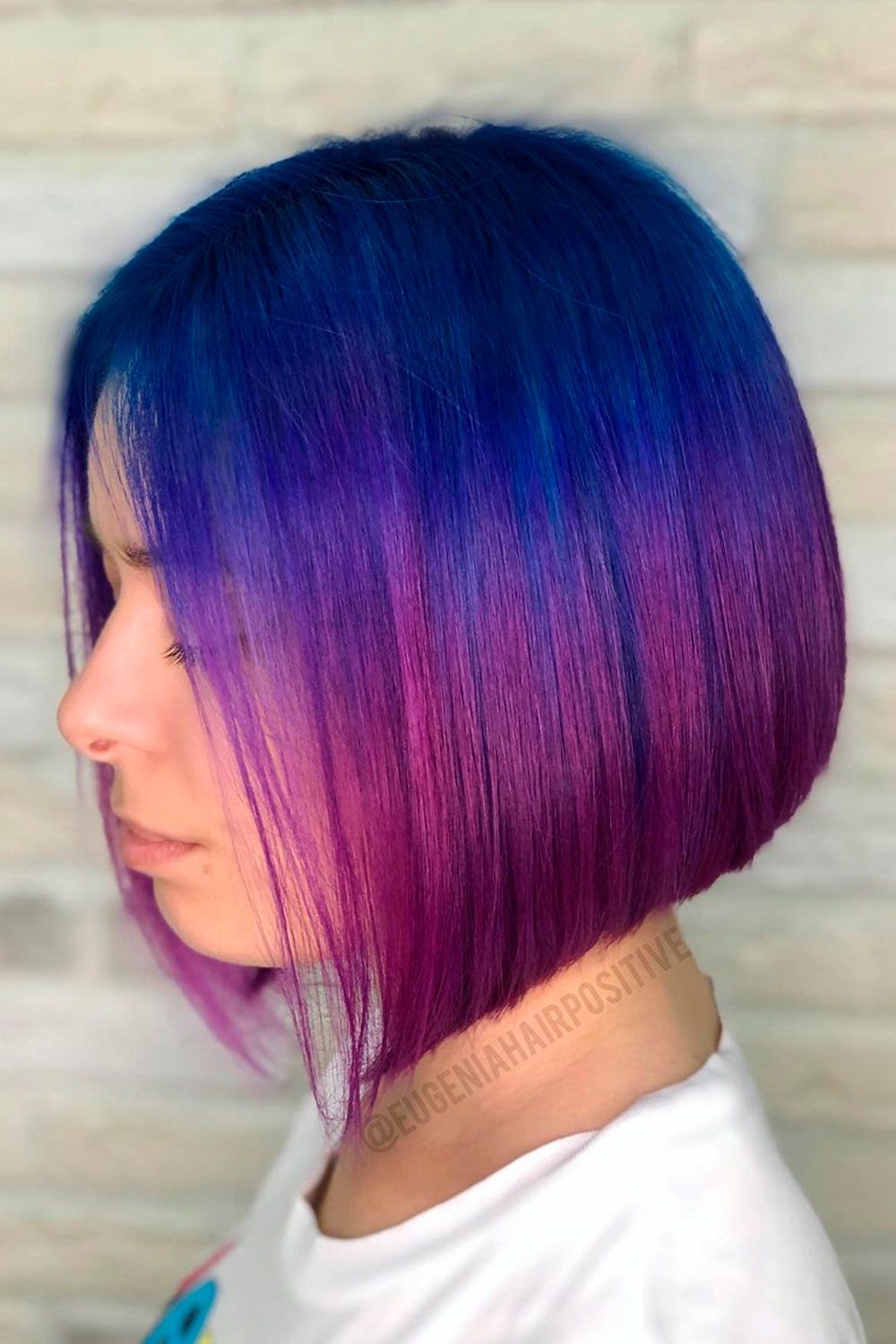 Credit photo: instagram.com/hair.positive
This sleek bob with its deep purple roots that fade dramatically to stunning electric blue will make you look and feel like a rock star.
Dirty Blonde With Magenta Tips
Посмотреть эту публикацию в Instagram
Credit photo: instagram.com/presleypoe
This sexy, slightly tousled bob with a dirty blonde base and bold magenta tips will add a ton of depth to your hair.
Black Bob With Blonde Tips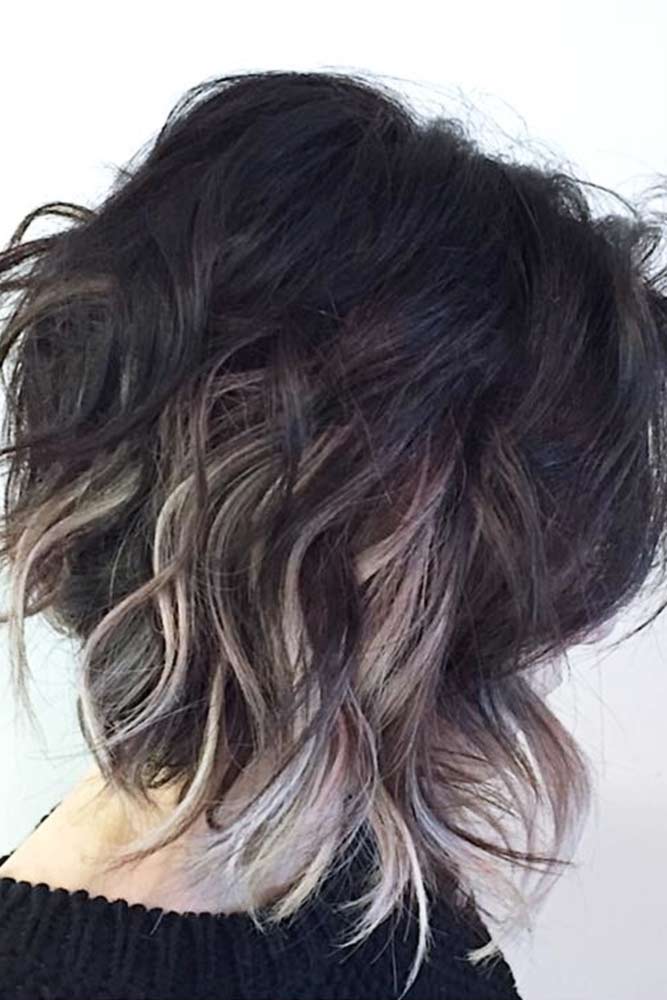 Credit photo: instagram.com/jackiecatcat3
If you aren't feeling brave enough to try one of the more colorful short ombre styles, this classic bob with dark roots that fades into warm brown and ends with golden blonde tips might be just your style. This look is subtle and sophisticated, yet still flirty!
Pink Highlights On Blonde Hair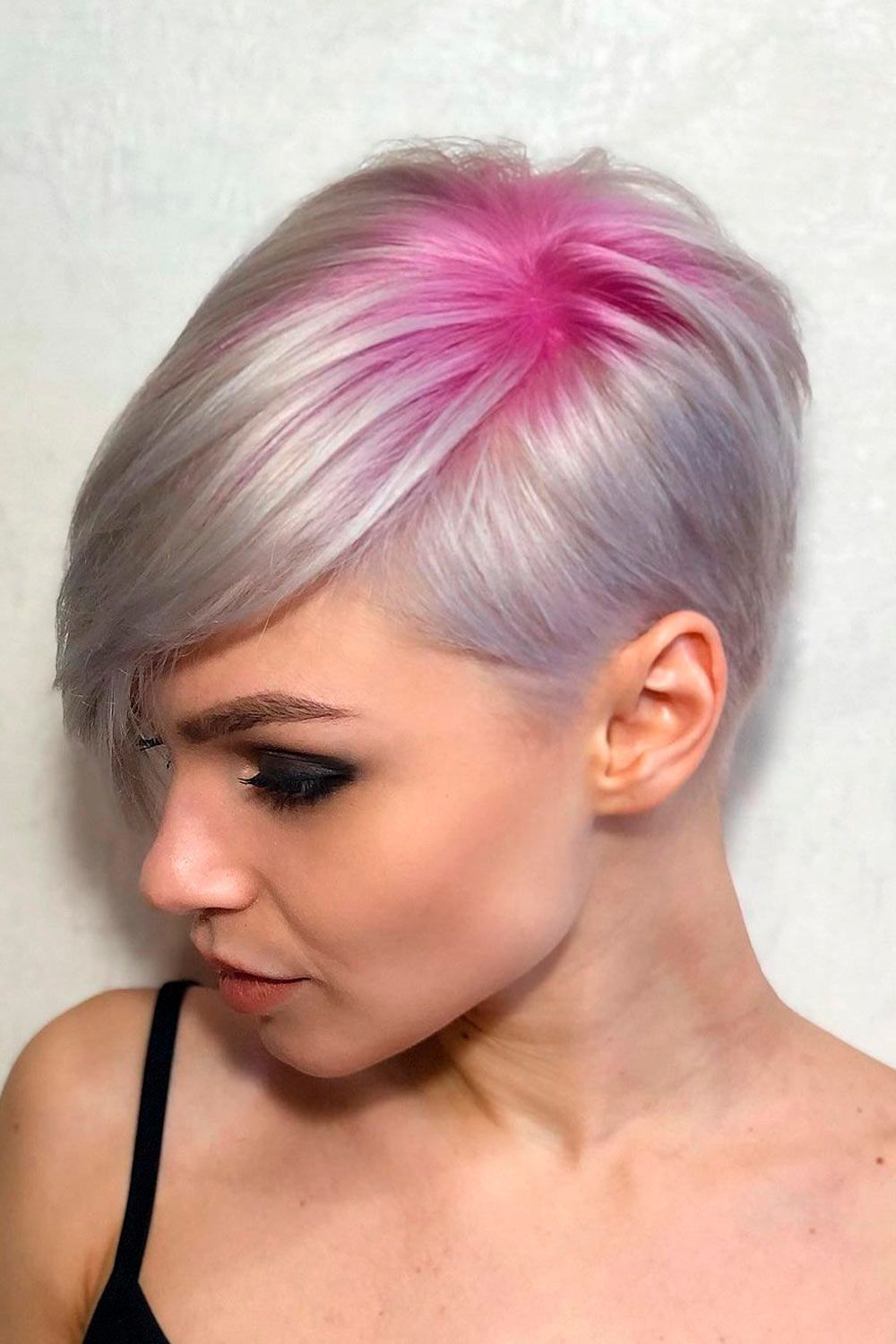 Credit photo: instagram.com/kari_hairdream
Are you looking for a unique hair style? Add some pink highlights to your blonde roots and start shining like a super star!
Fresh Green Ombre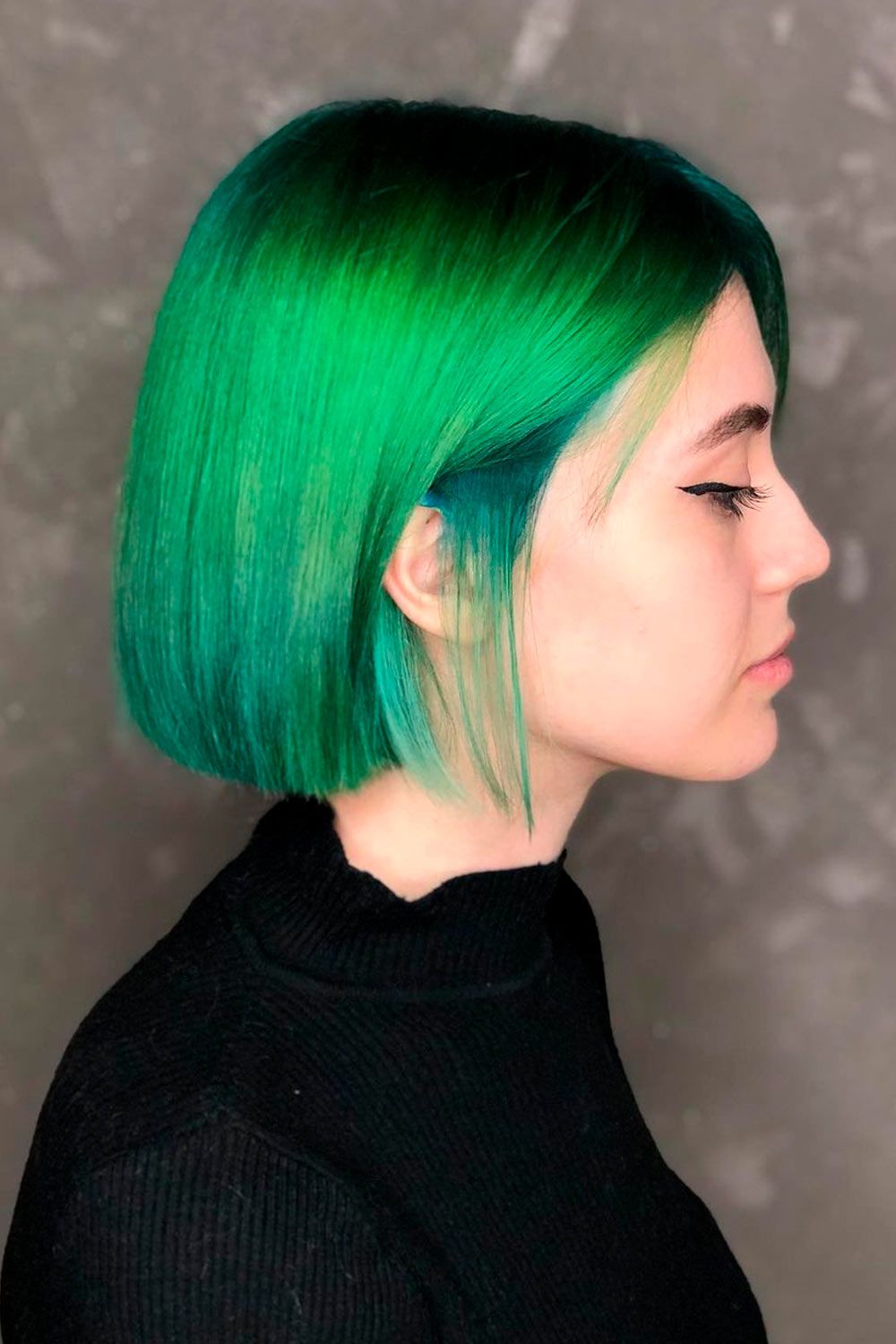 Credit photo: instagram.com/kari_hairdream
If you like fresh styles, choose this fun and bright green color to amaze everyone.
Multicolored Ombre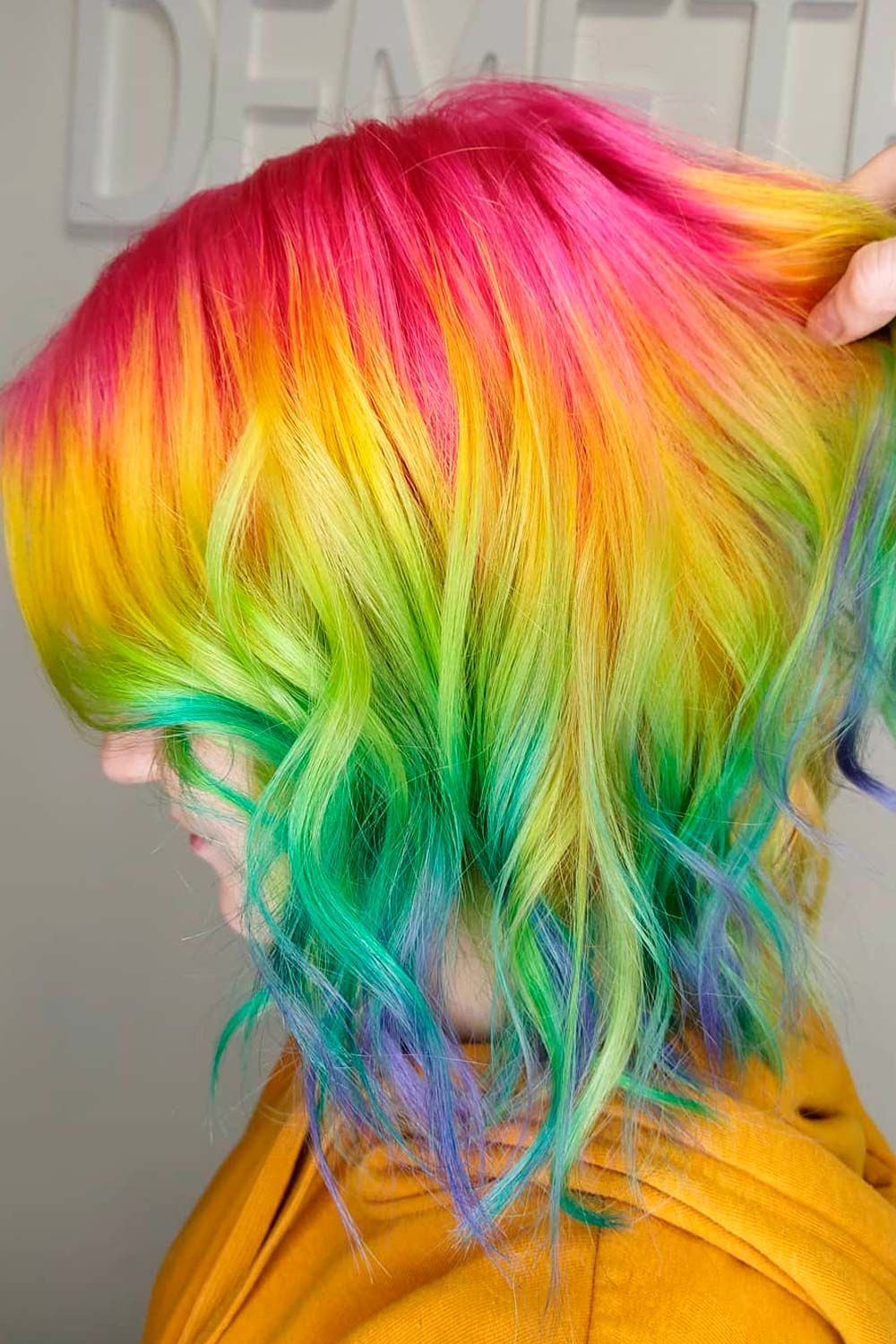 Credit photo: instagram.com/frida_mortis
Combine your favorite colors to create an awesome hair style.
Are you ready to go for a bold, new look? We think it's high time for a chance. Go for it and embrace one of these sassy, ombre short hair styles today!
Exotic Ombre Short Hair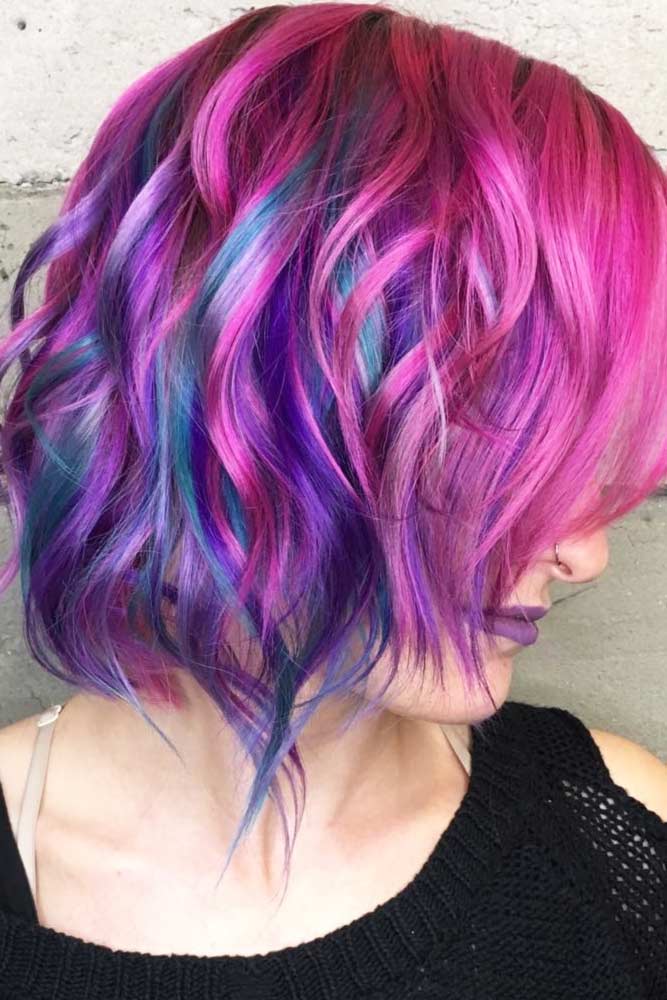 Credit photo: instagram.com/maggieelisabethh
Bright colors can be your own way to refresh your style.
Combine Natural And Lemon Colors
Посмотреть эту публикацию в Instagram
Credit photo: instagram.com/isaac4mayor
If your natural hair color is good, you can also add some bright details to your look.
Chocolate And Blonde Ombre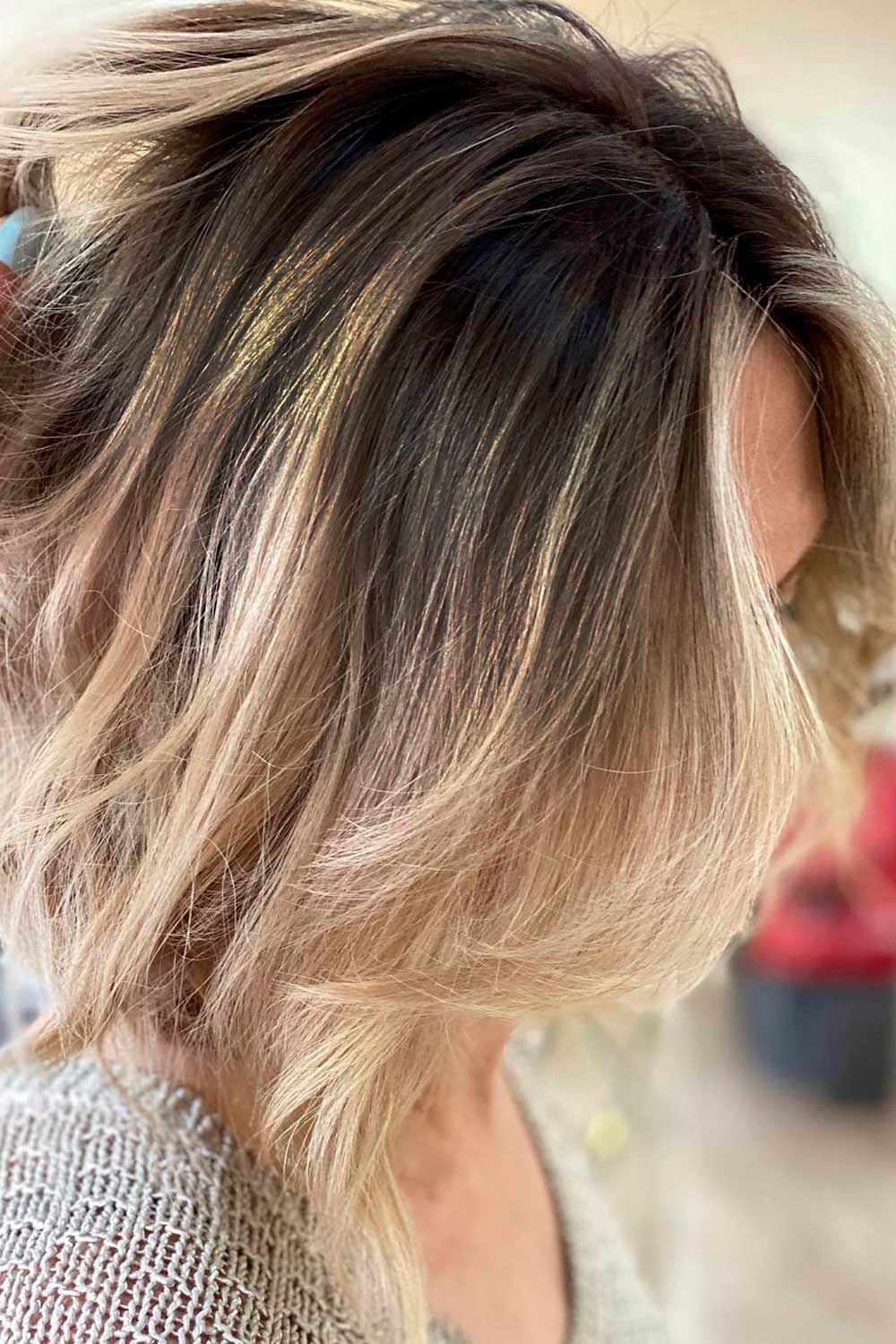 Credit photo: instagram.com/mfhair_color
Light shades are most complimenting for the chocolate hair color. Why not experiment?
Brown Ombre Highlights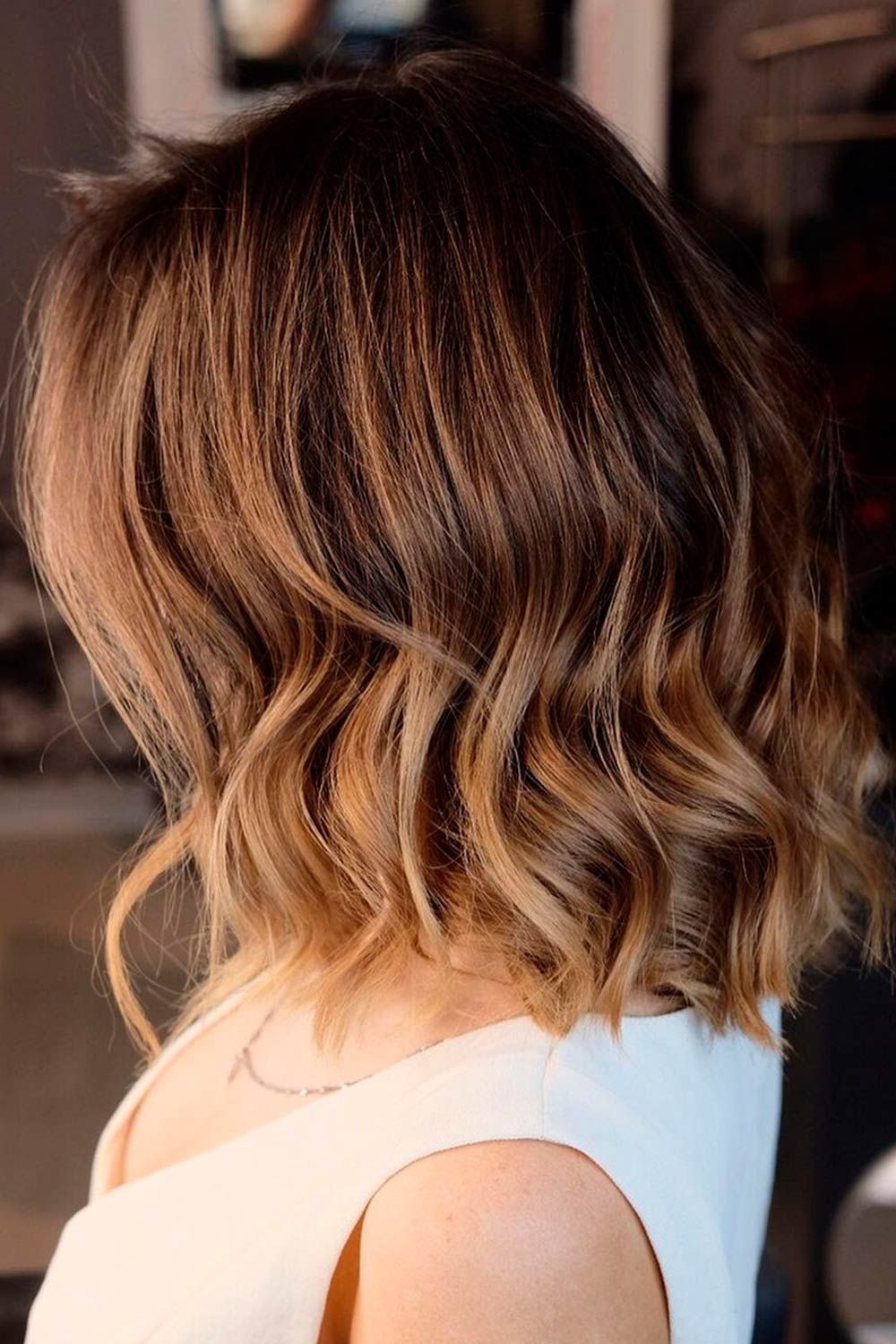 Credit photo: instagram.com/mainpointsalon
You can diversify your ombre hair in any way you want; it's all up to your endless imagination. This technique has no rules, the only thing you need is contrasting colors on your head. The diversity of short ombre hair for women is just infinite: there's no way you won't find an option for you. Such ombre highlights can be a good idea for brunettes who want to freshen up their locks.
From-Purple-To-White Style
Посмотреть эту публикацию в Instagram
Credit photo: instagram.com/shmeggsandbaconn
How about unrealistically-looking ombre styles? Nowadays nothing can stop you from sporting bright colors. Modern stylists even say that the more colorful, the better. These purple hues are about to make people hallucinate, isn't that cool? Bold graduation from seductive purple to whitish highlights is a truly breathtaking look.
Classy Contrast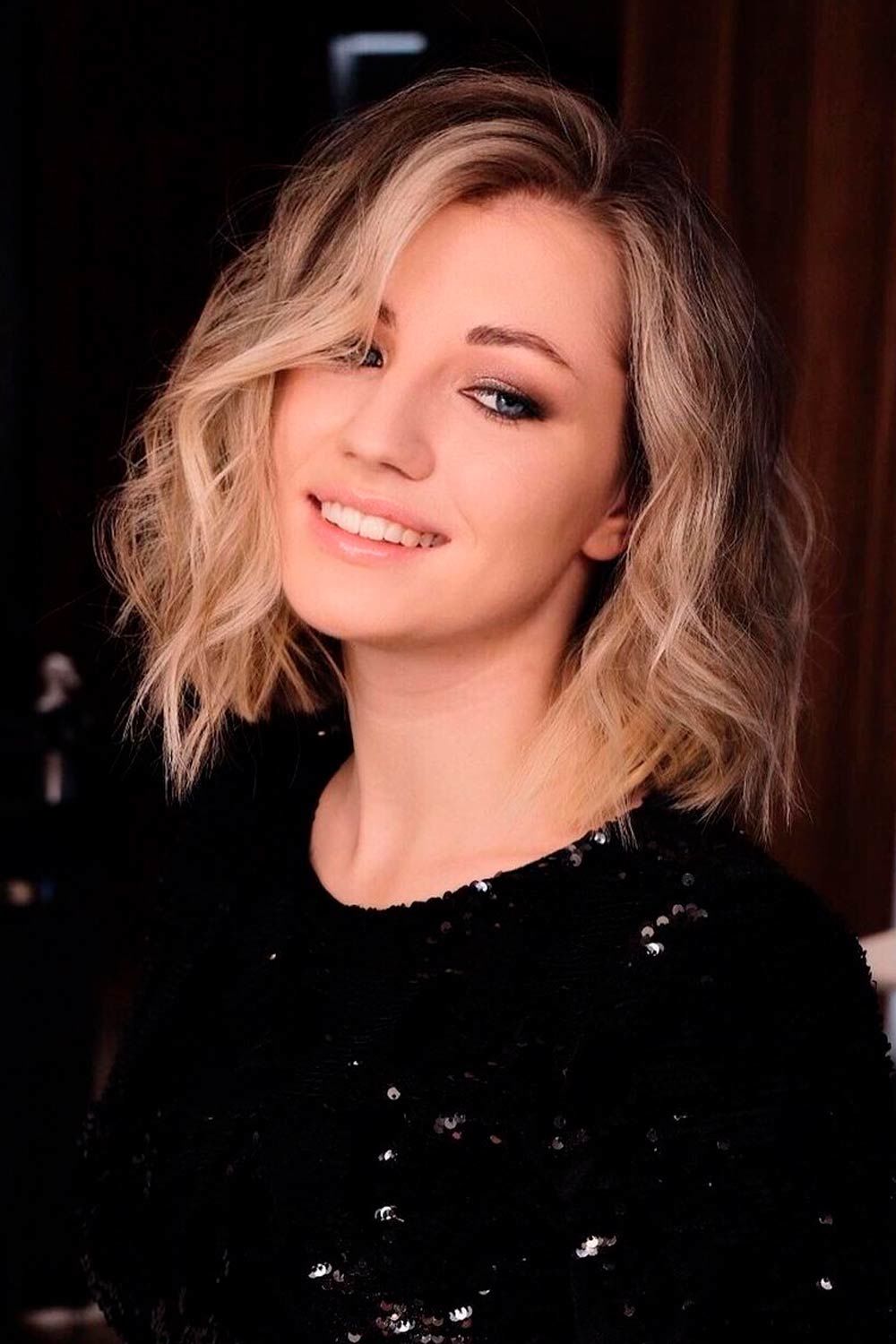 Credit photo: instagram.com/mainpointsalon
Those who want to bring some colors to their life, there's no way better than getting a blonde ombre. It's a variant that many women prefer to sport due to its versatility. The contrast between brown and blonde hues is a nowadays' classic that will never die: it adds some texture to your hair, giving a fresh look at your style.
Wheat Blonde Ombre Hair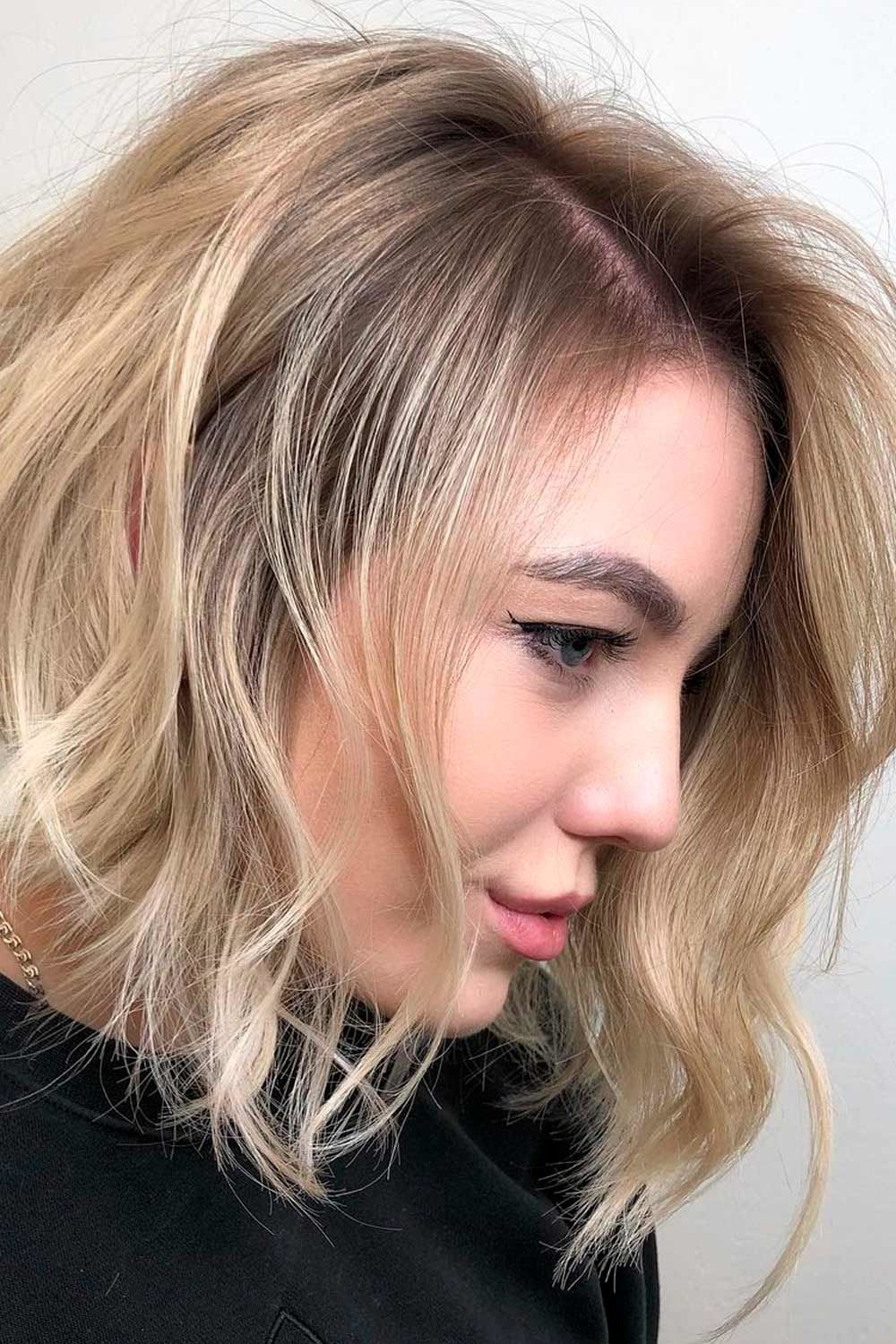 Credit photo: instagram.com/tsibulska_hair
Do you know why a short ombre looks hotter than it's longer versions? You can clearly see the graduation of colors; everything is just right before your eyes. Want your bob to look like a brand new haircut? A soft wheat blonde ombre with darker roots will be there for you.
Seductive Blue Ends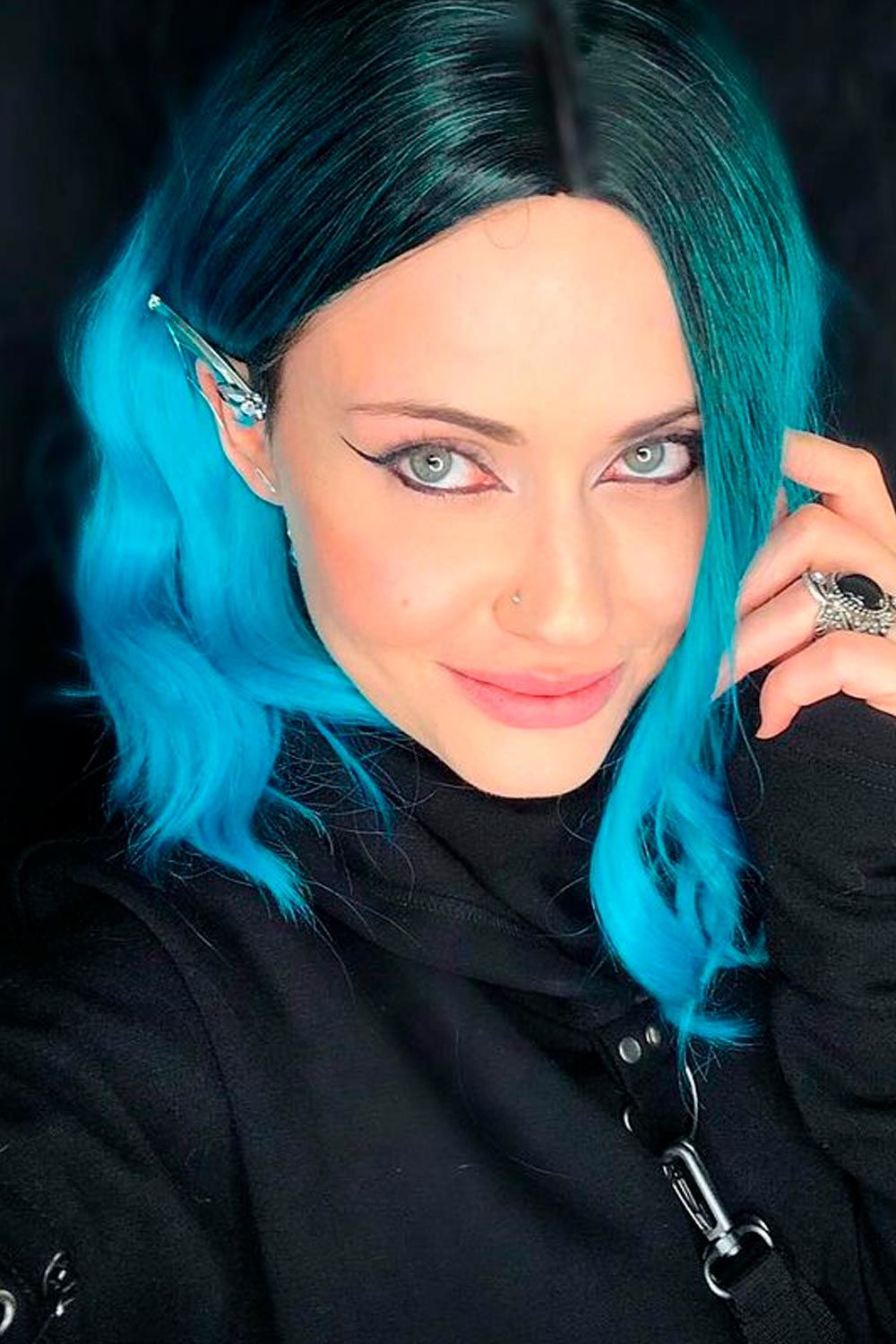 Credit photo: instagram.com/nina.pixie
Is there any daring girl who is not afraid of radical changes? Keep in mind that ombre features quite a rough transition of colors, unlike balayage. So, if you're brave enough to be noticed, this blue ombre idea is a must-try for you. Chick blue locks will look unbelievable on light and brown hair. Just give it a try!
Ombre Short Hair For Natural Look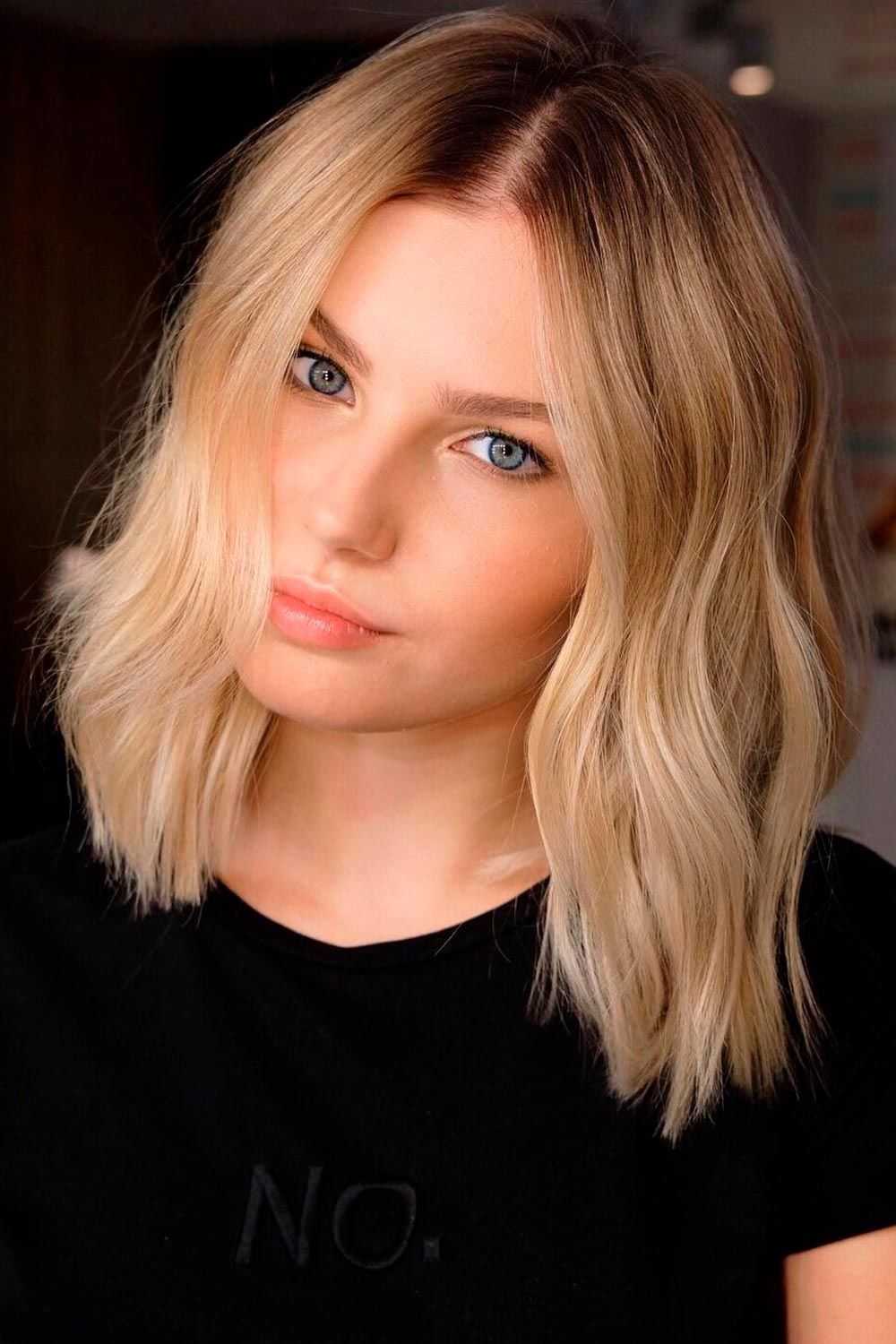 Credit photo: instagram.com/mainpointsalon
When going for an ombre bob, many girls prefer to keep it natural. Well, your hair changes don't need to be too vivid to look great. And this transition from natural wheat blonde to soft ashy hues is living proof. Once you spice up your blonde in this way, you will fall in love with your own locks.
Honey Blonde Balayage
Посмотреть эту публикацию в Instagram
Credit photo: instagram.com/maygovintage
When you know that you want to see balayage in the mirror, it's crucial to choose colors that will look authentically with your complexion. This pic is an example of suitable skin and color pair: a girl with light skin tone wearing soft honey gold hues. Balayage works for everyone, just make sure that you know what colors suit you best.
Voluminous Balayage Highlights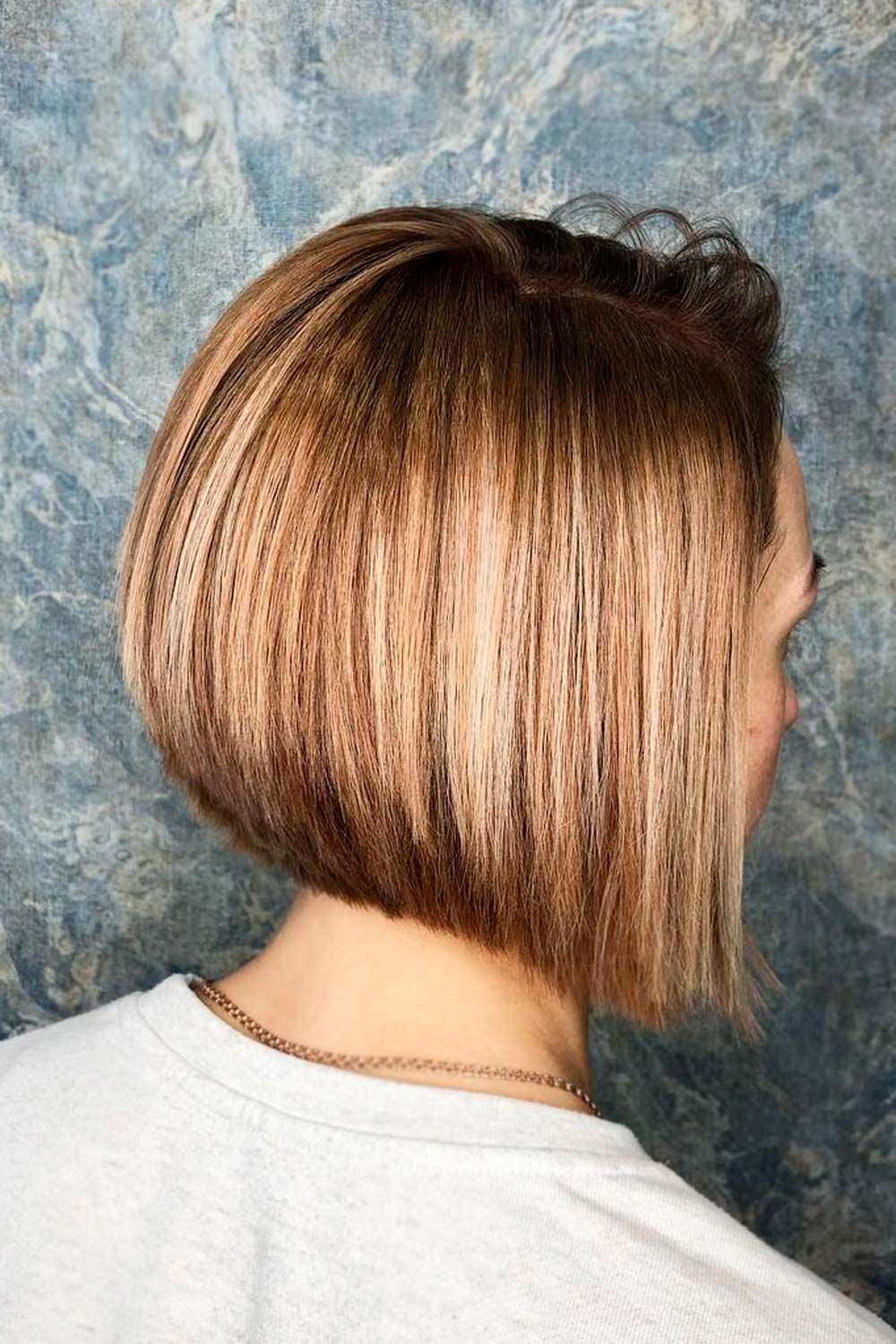 Credit photo: instagram.com/kari_hairdream
Most women know that they should choose their hair styles based on their hair type. But not everyone realizes that a proper color pair also plays a vital role in their looks. For example, you have thin hair, and you would like to add some volume: you opt for a messy bob. And here comes balayage highlights that create both needed volume and texture. Once you mix it all, you will forget about hair problems: these ashy blonde and caramel highlights will prove that.
A-line Bob Hairstyle
Посмотреть эту публикацию в Instagram
Credit photo: instagram.com/styled_by_carolynn
As for women who want to show off their hair in a glaring way, they usually go to the ombre side. When you look at these amazing rose and burgundy red hair colors, you see where each one begins. This is how ombre works: the colors don't melt together, each one plays the main role. By the way, this burgundy idea is the newest thing in the color world. Don't pass it by.
Ombre For Medium Hair Length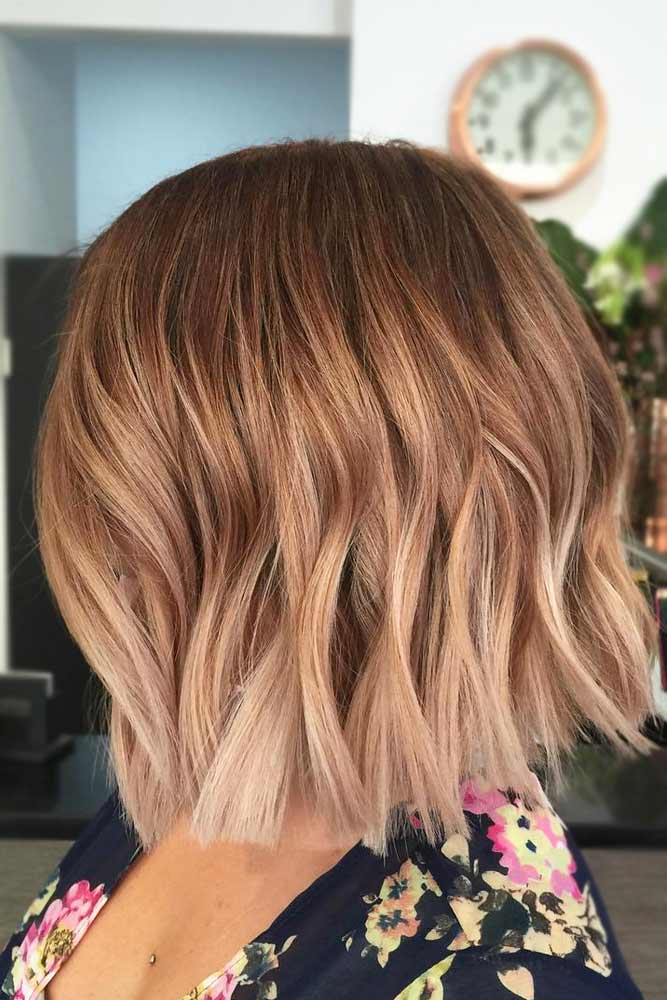 Credit photo: instagram.com/hairbykas
The best hair length to sport ombre is medium length. Your hair isn't too short to show off the beauty of color transition and not too long to style it conveniently. This layered medium bob, embellished with sandy and chestnut shades will work for every woman, every hair type, every face shape. If you're looking for a fail-free idea, that's it.
Best Accent Highlights For Dark Brown Hair
Highlights are here to accentuate your hair color. They are sections of hair that are dyed lighter than your base hair color. If you want to add some brightness and dimension to your hair, it's a good idea, as you don't need to dye your hair completely, you just put a little accent on some strands. Wondering how it looks on different hair colors? Go ahead, and you will see!
Brown To Blonde Ombre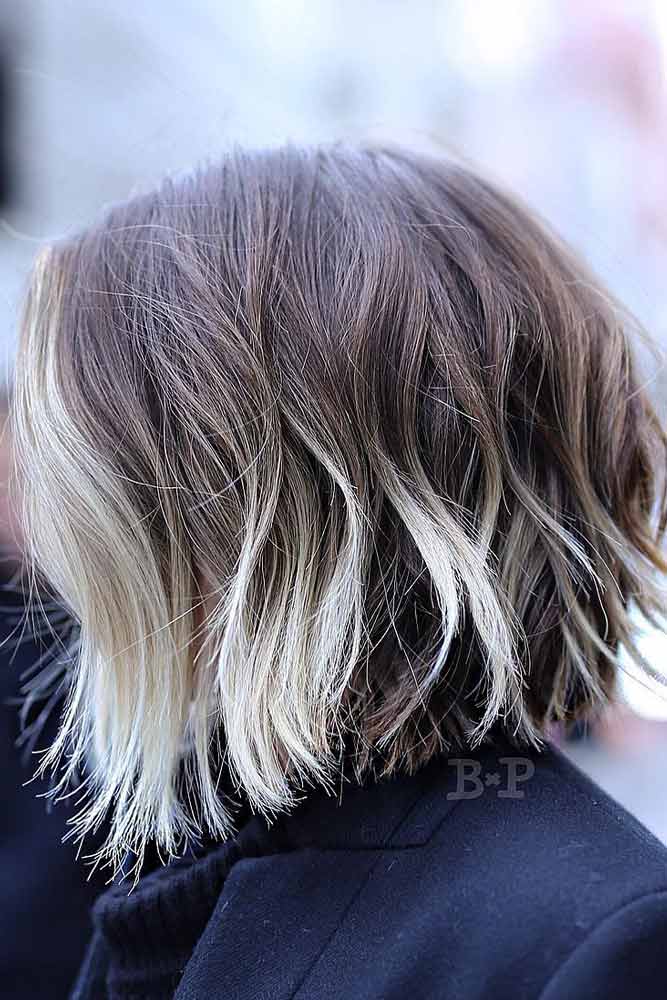 Credit photo: instagram.com/buddywporter
When you feel that your brown hair is too bleak, it means that it needs some changes. You don't need to change your hair color completely, but a little accent won't hurt. This transition from brown to blonde is a good way to emphasize your natural hair color. With such a look, everyone will know that you're a brunette with a good taste.
Best Color Combination For Layered Bob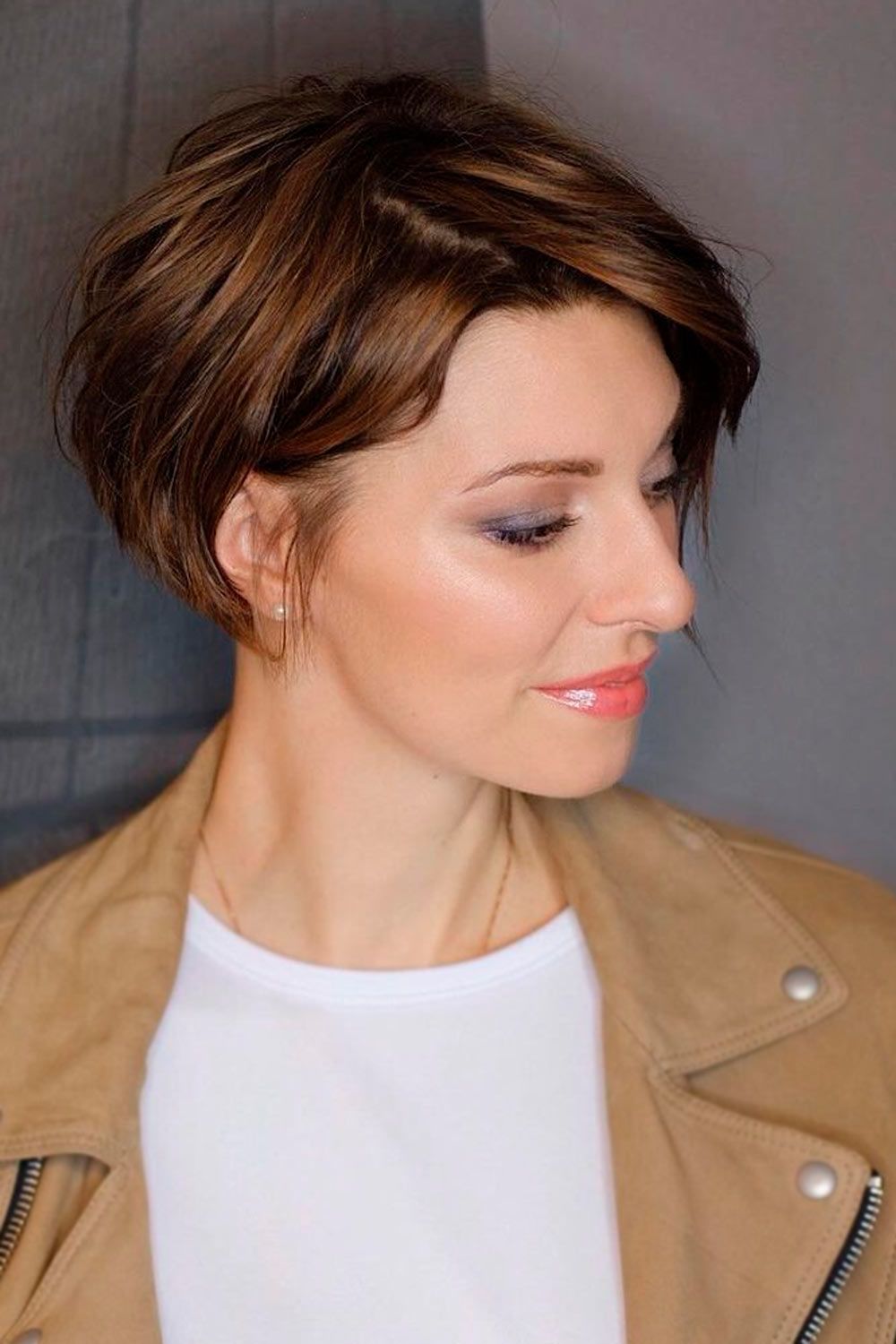 Credit photo: instagram.com/mainpointsalon
To accentuate your short bob, you can get yourself a slight ombre, highlighting your base. Women with brown hair can go with warm blonde highlights, and blondies can opt for brownish highlights. If you have bangs, don't forget to emphasize them, as they always should be in the spotlight.
Dramatic Dark Brown Bob
Посмотреть эту публикацию в Instagram
Credit photo: instagram.com/styled_by_carolynn
Remember that dark brown hair gets on well with dark blonde and reddish hues. Yes, to reveal the beauty of your dark hair, you need some lighter locks that show it. And this idea is the nicest example of what we're trying to say: these bronde and cherry shades combined together make this hairdo look absolutely awesome.
Pastel Blue Highlights
Посмотреть эту публикацию в Instagram
Credit photo: instagram.com/hairbykotay
Once you have a look at this bold idea, you will realize that your short hair deserves to look this great! Pastel colors are so in demand nowadays, and when they're paired with a darker base, they create a look that can take over the world.
Trendy Ash Blonde Hair Color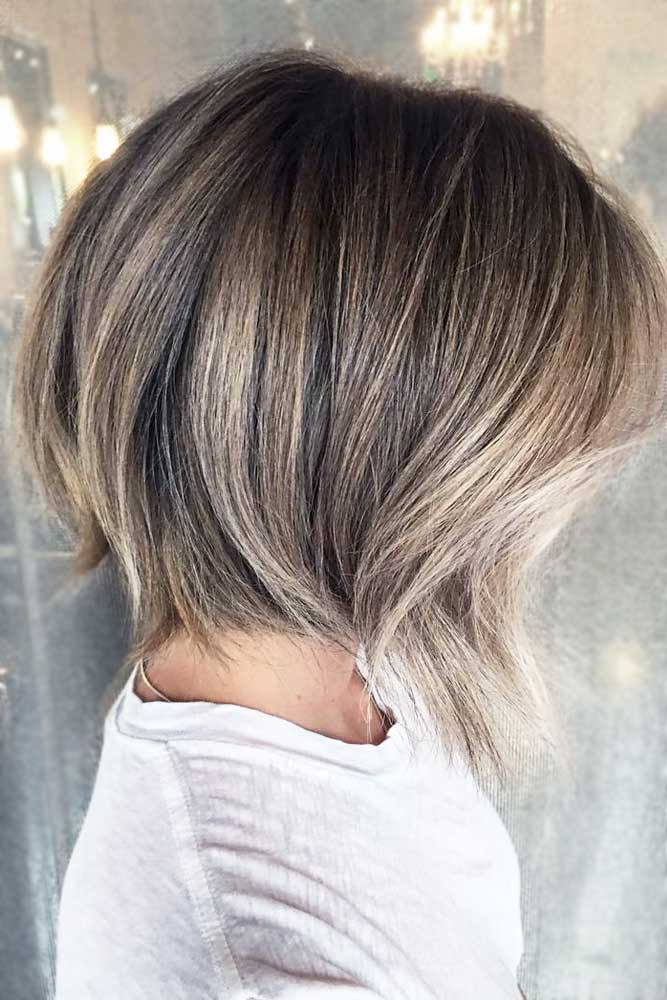 Credit photo: instagram.com/hairbymirna
It's time to talk about the most famous member of the blonde family: the fantastic ash blonde is here to turn heads. These colors mix requested faded hue and trendy greyish tint. The best thing is that it works for any complexion. Be careful; this color is about to win your heart. No wonder, this ashy ombre is a look to steal.
Blonde Ombre Hair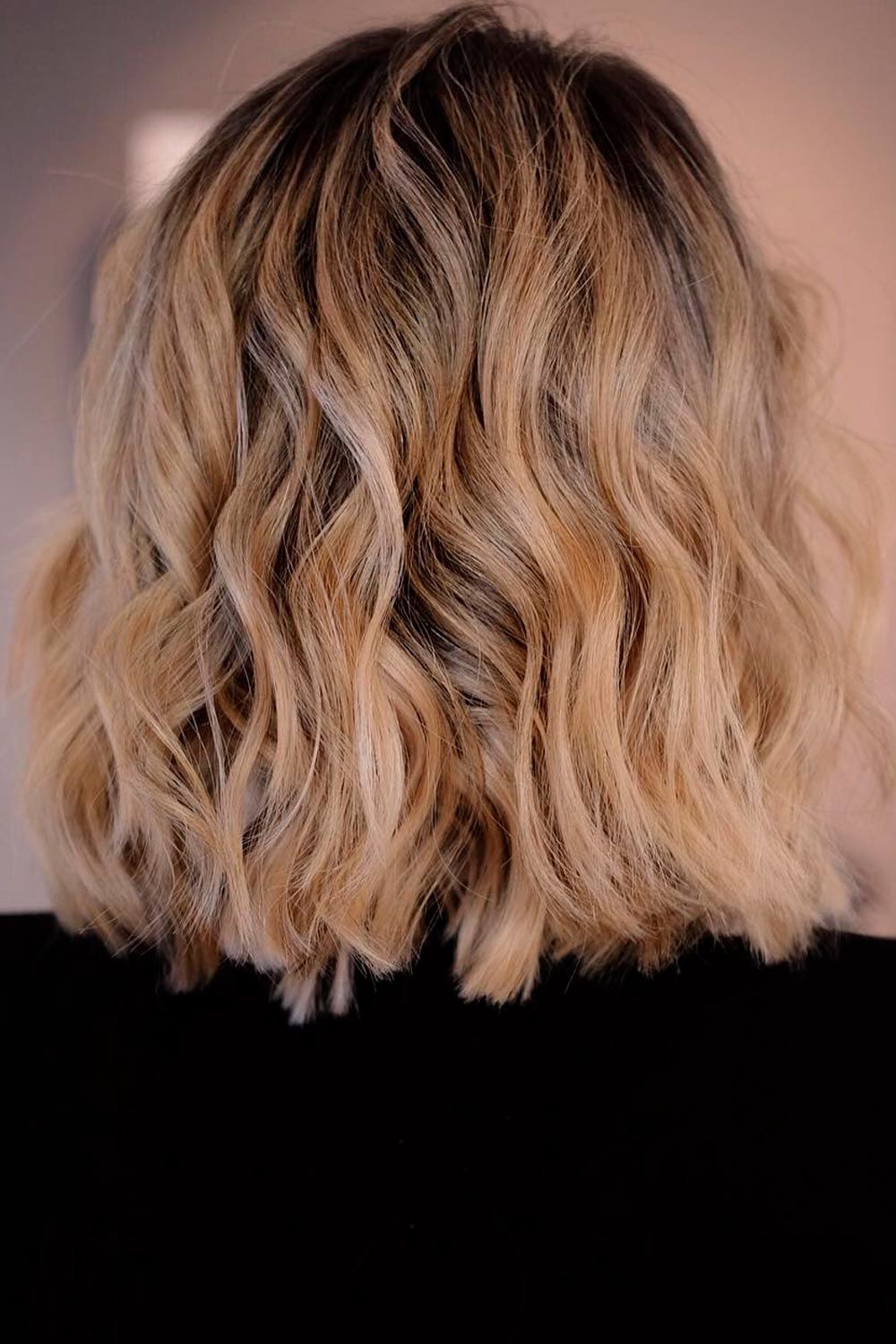 Credit photo: instagram.com/mainpointsalon
Blonde ombre hair is the idea that has always been around and probably won't ever leave us. It's a versatile color that can fit any base, giving it a soft, light transition that enhances the beauty of primary and freshens up the overall look.
Bob With Sandy Ombre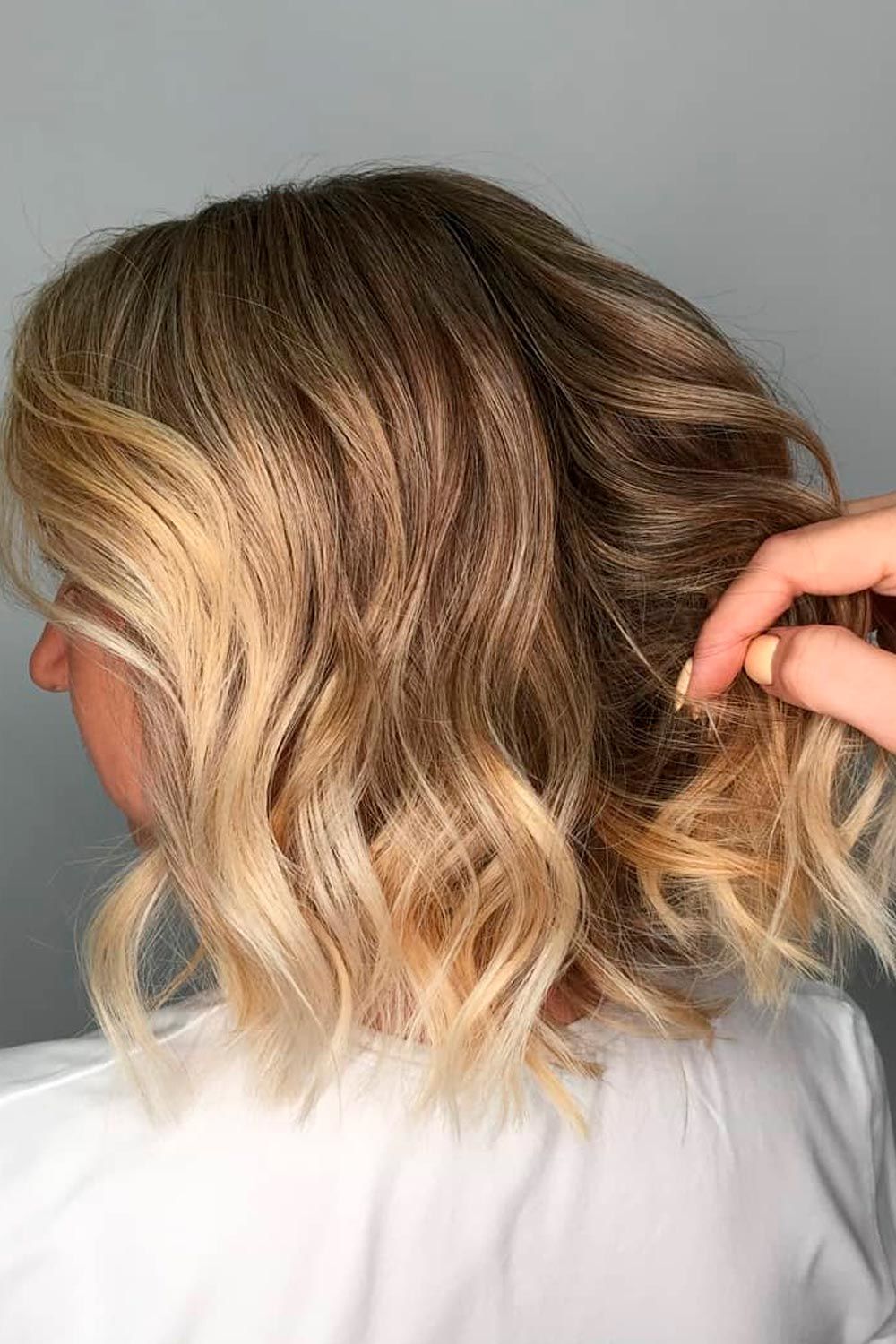 Credit photo: instagram.com/dudinastilist74
How about adding some beachy vibes to your casual hairstyle? This time we're not talking about seductive beach waves, yet they get on well with sandy ombre. It looks ravishing with waves and curls, and it's a nice choice for brunettes who sport bob cuts.
From Purple To Peach Color
Посмотреть эту публикацию в Instagram
Credit photo: instagram.com/xandervintage
No more familiar blonde and brunette colors; it's time to give the green light to something more unusual! Dark roots that gradually turn into a purple base, which, in its turn, gets peachy to the ends is a color update that every daring girl should try in her life!
Dark Brown & Beige Color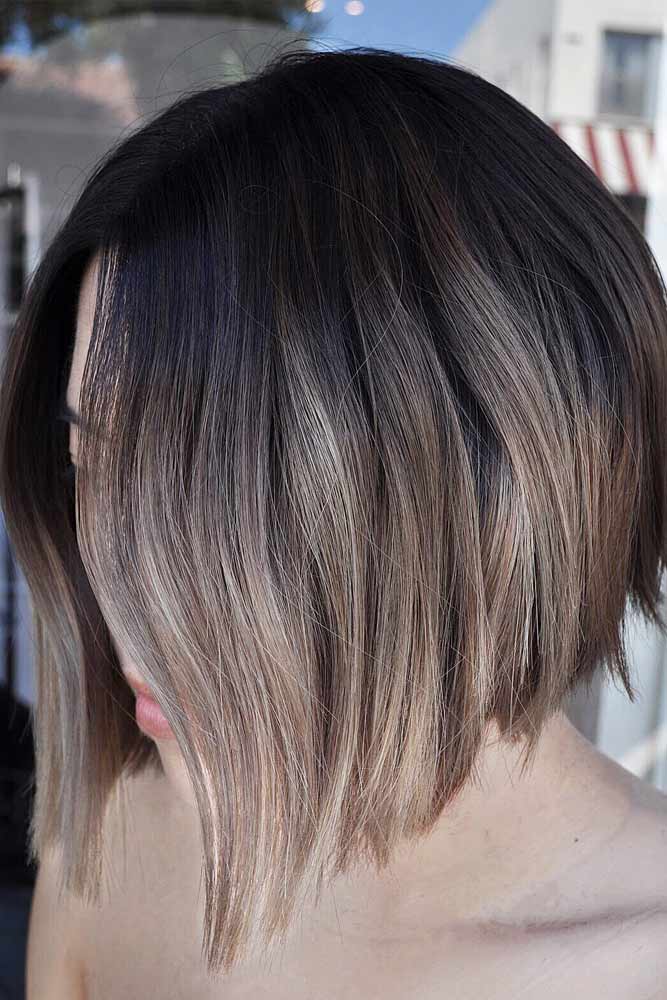 Credit photo: instagram.com/anthonyvincenttt
While many ladies ask their colorists for the famous black and grey color pair, the real trendsetters rock their days with dark brown-to-beige ombre. These colors are more natural, so even if they create visible graduation, they look authentic.
Brown To Wheat Hair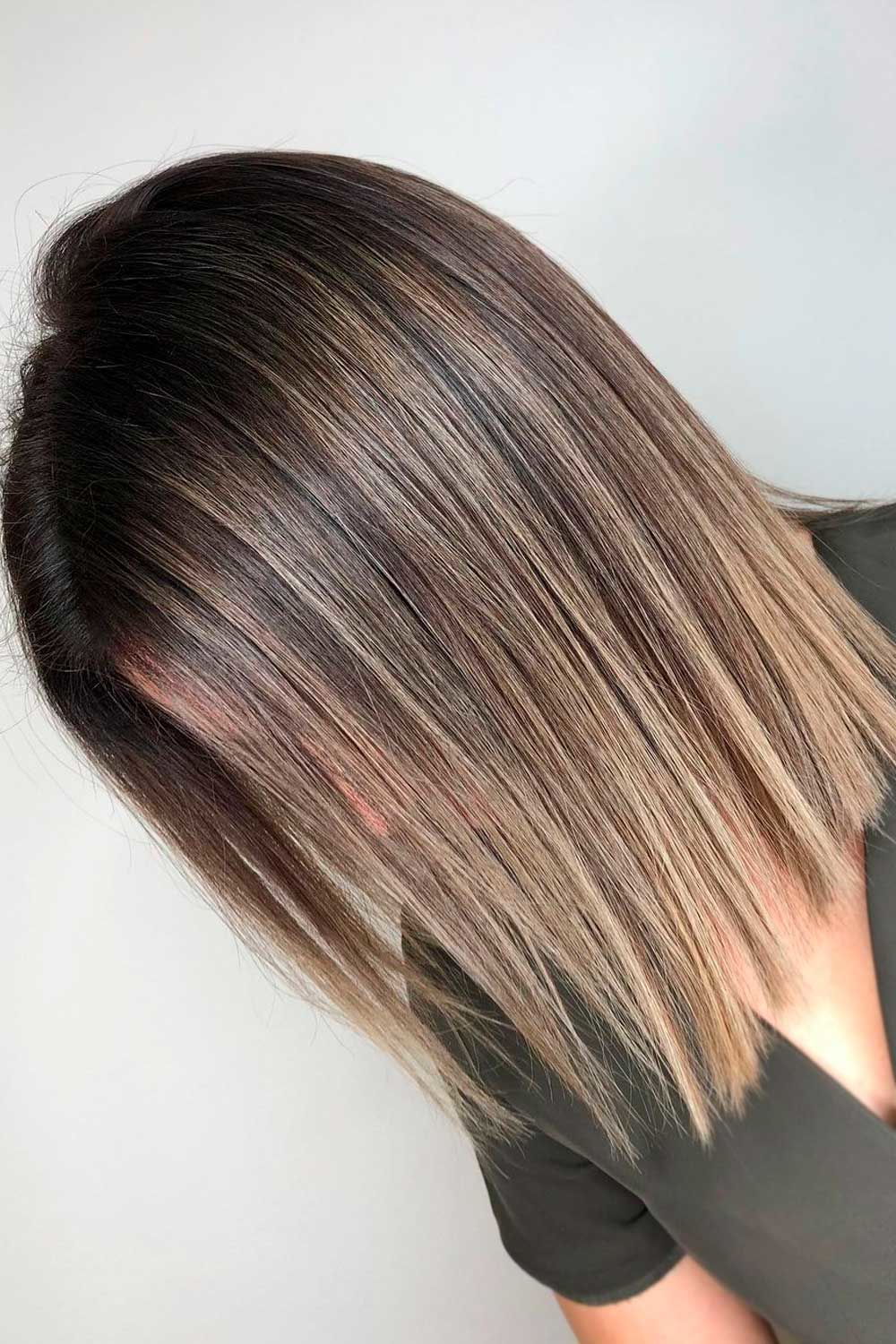 Credit photo: instagram.com/fokina_hair_hm
Nowadays, the more natural look you have, the better. That's why you come across such combinations as brown and wheat blonde when you search for ombres. Indeed, they're a nice color match which looks good on short hair.
Black & Blonde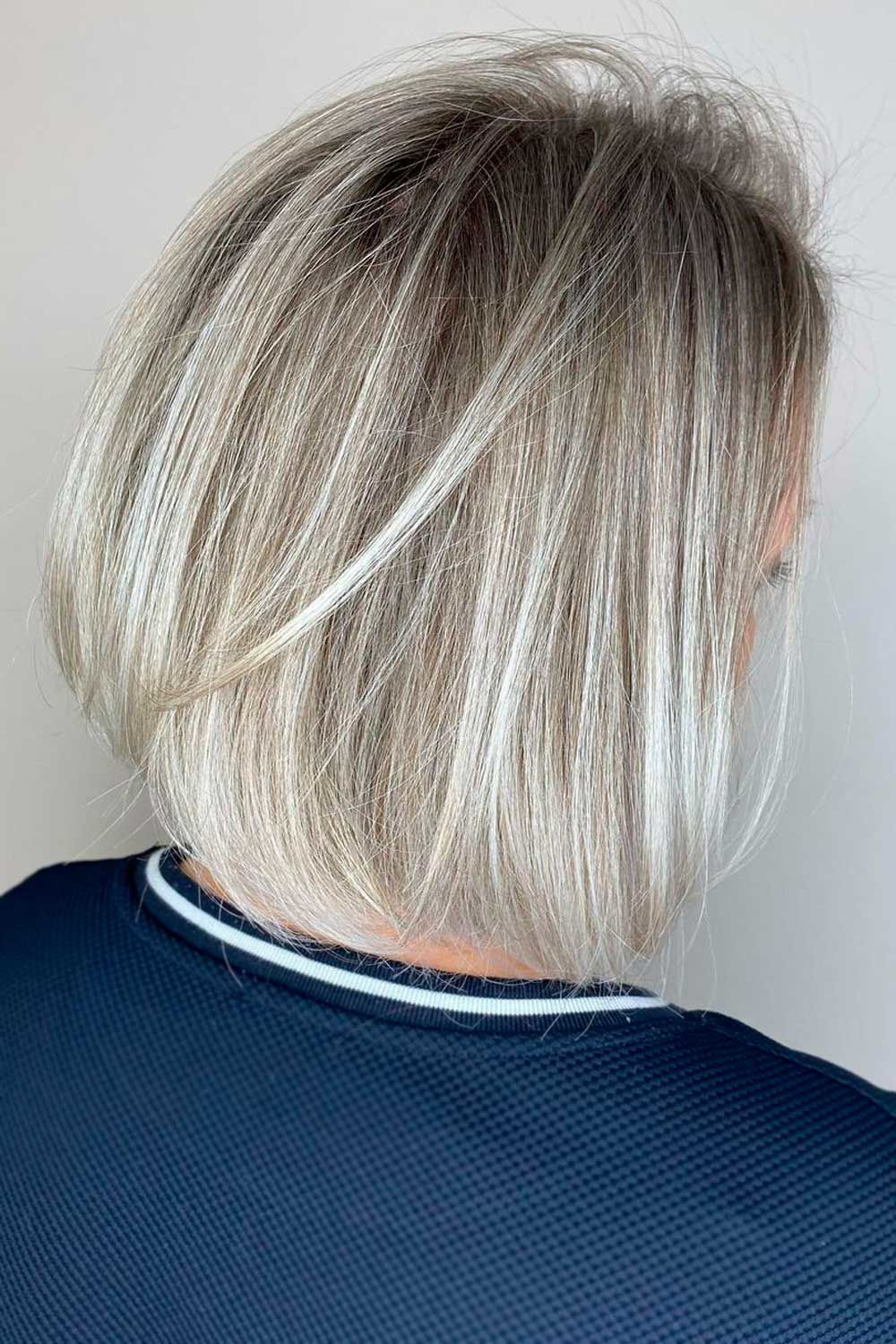 Credit photo: instagram.com/fokina_hair_hm
Although modern ladies are no strangers to the classic dark-to-light graduation, it will never become outdated and boring. Why? There are so many ways to recreate, enhance, and diversify the good old idea that it's hard to imagine today's fashion without it. Here, for example, you can see how the dark portion creates a sense of depth and the light accents work for dynamics. The colors are blended and outlined so well that they simply take the hair to the next level.
Vanilla Lilac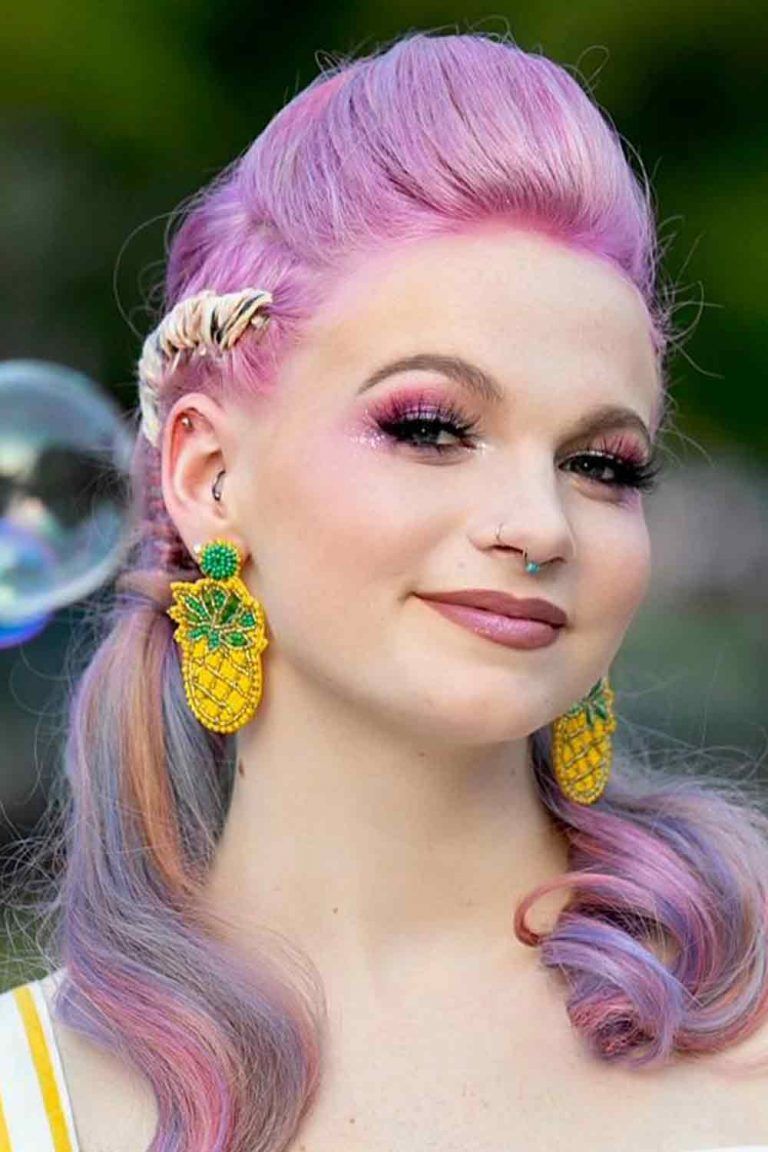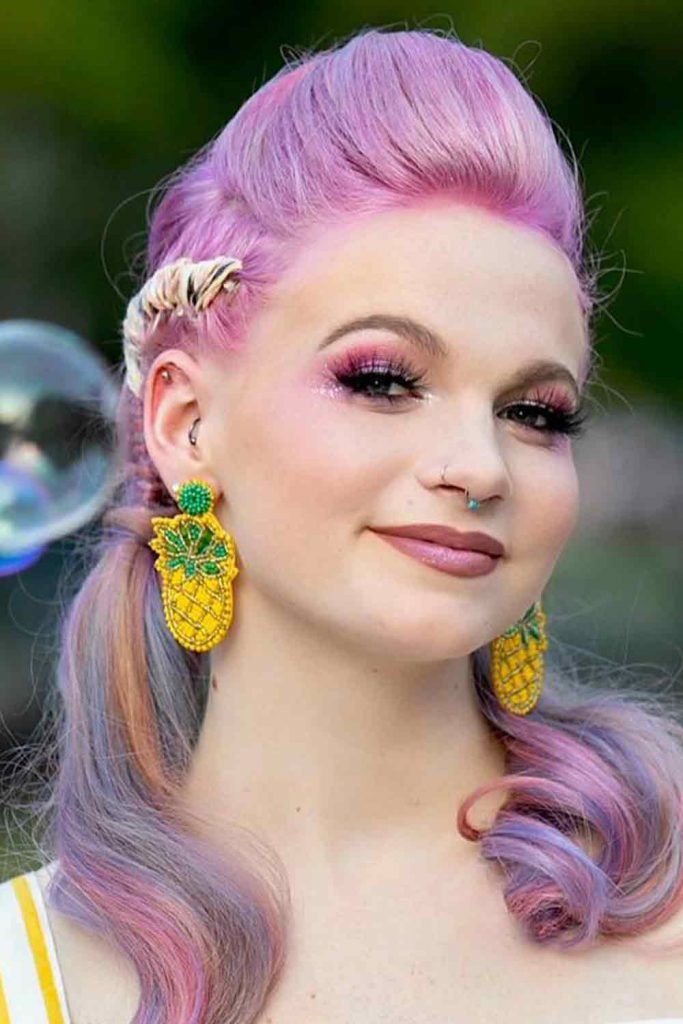 Credit photo: instagram.com/xostylistxo
Lilac is the subtlest shade you could ever see in the purple color chart. Even when it's intense and saturated, it still gives a very gentle touch to all manes from brunette to blonde. The best thing is, its pastel version is a canvas to creating a very feminine and extraordinary hair look at the same time. Whether you start with a blonde or brunette base, a muted pastel lilac shade will blend with it perfectly. If you want the color to look natural, consider adding some blonde shade like vanilla or neutral.
Reddish Ombre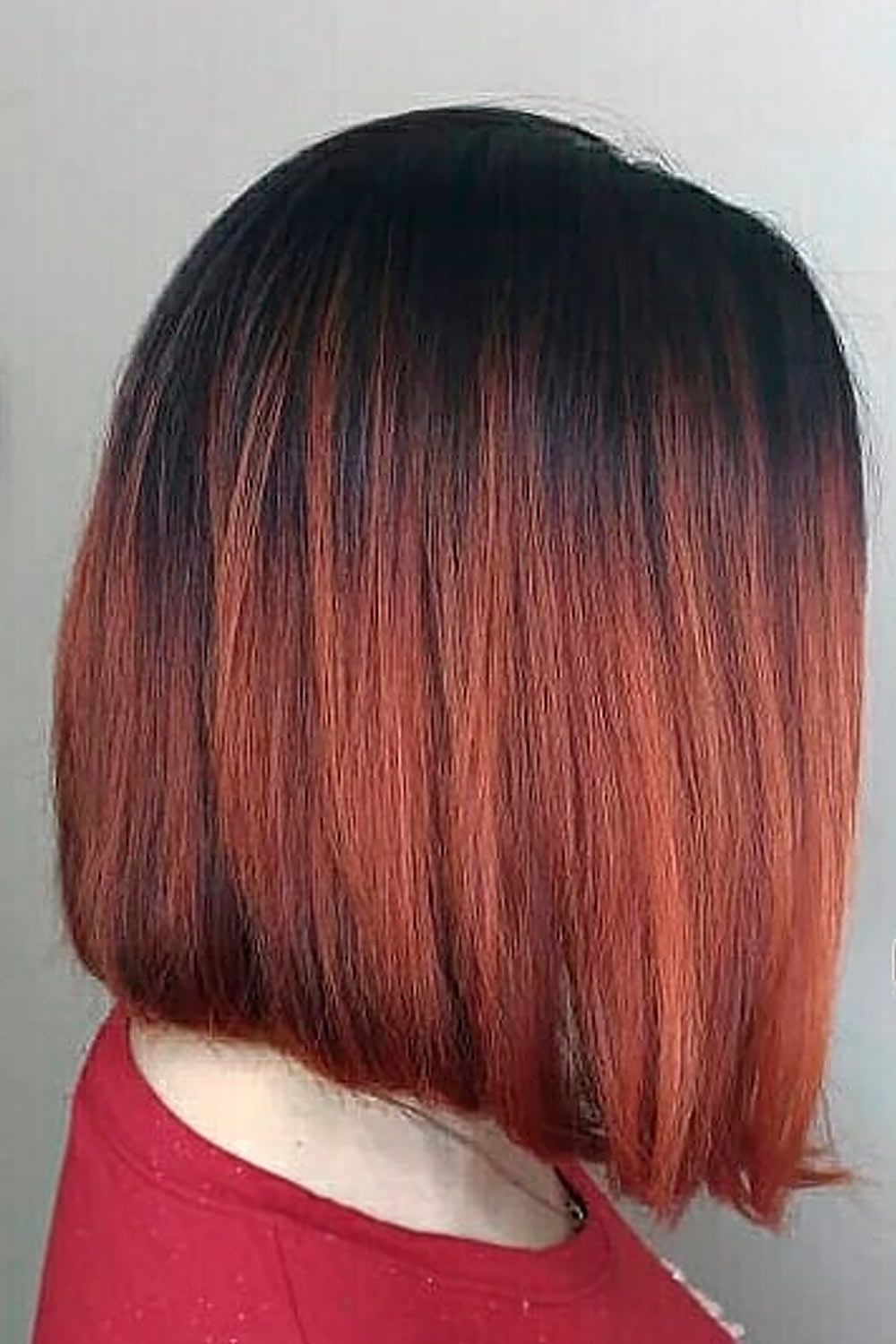 Credit photo: instagram.com/modific_studio
Remember the auburn hair trend that has recently taken over all the social media platforms as the best compromise between dark color and red? Here is some good news: you can make the trend even bigger. Since it consists of red and brown, take them as a basis for your ombre. Those who already have brunette hair should only ask their colorists for a reddish-brown hue over the midshafts. You can apply it as ombre or as highlights, depending on the look you want to achieve. Whatever your choice is, you will perfect the trend by making it super dimensional.
Cold Brunette To Blonde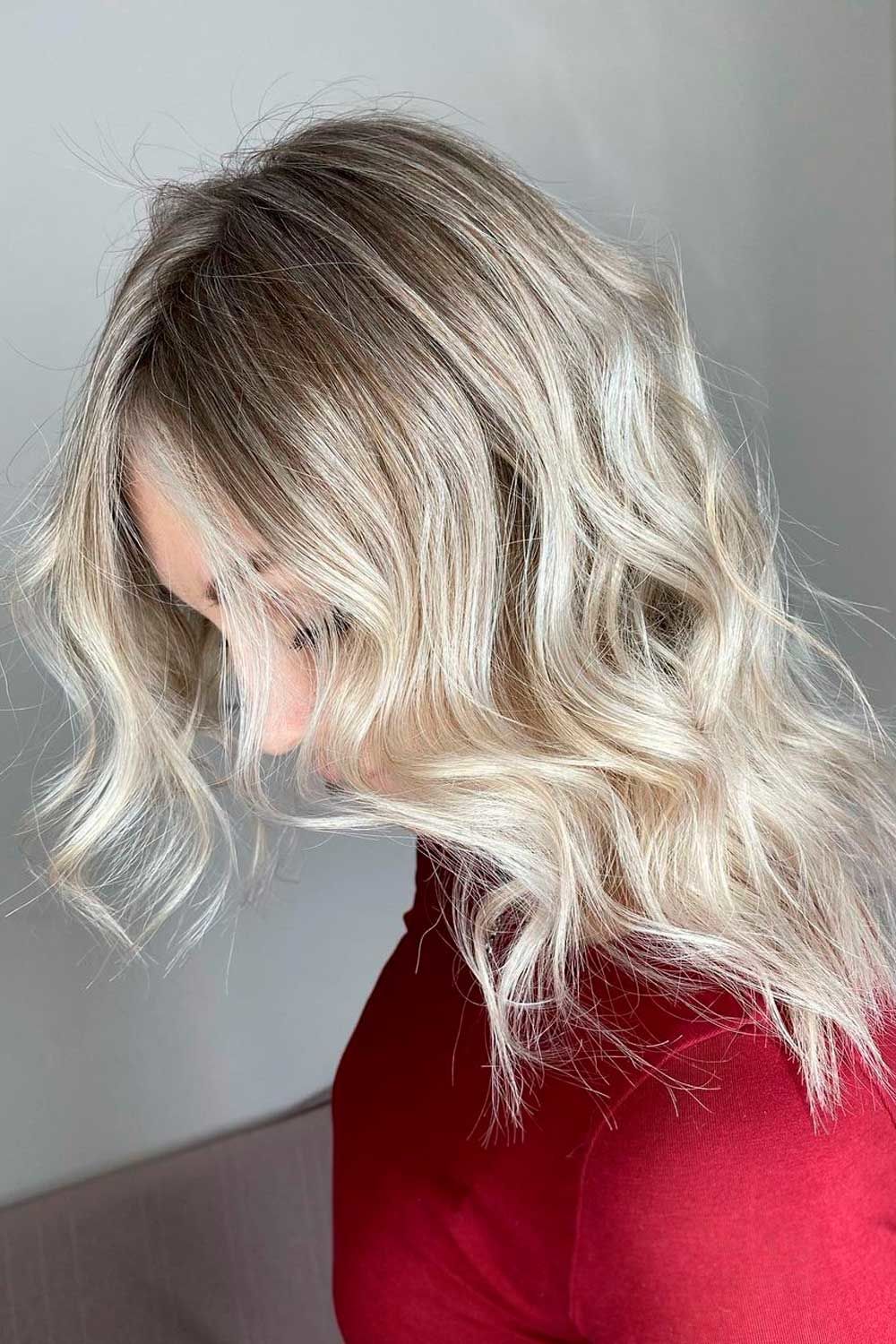 Credit photo: instagram.com/fokina_hair_hm
When you switch to the pastel mode, once unmatching colors start to form ideally harmonic duos! And even though blonde and brunette have always been a nice pair, in pastels, they complement one another even better. Cool, muted brunette that reaches a sub-zero temperature with ashy blonde is the best combination of blonde and brunette ever.
Shadowed Blonde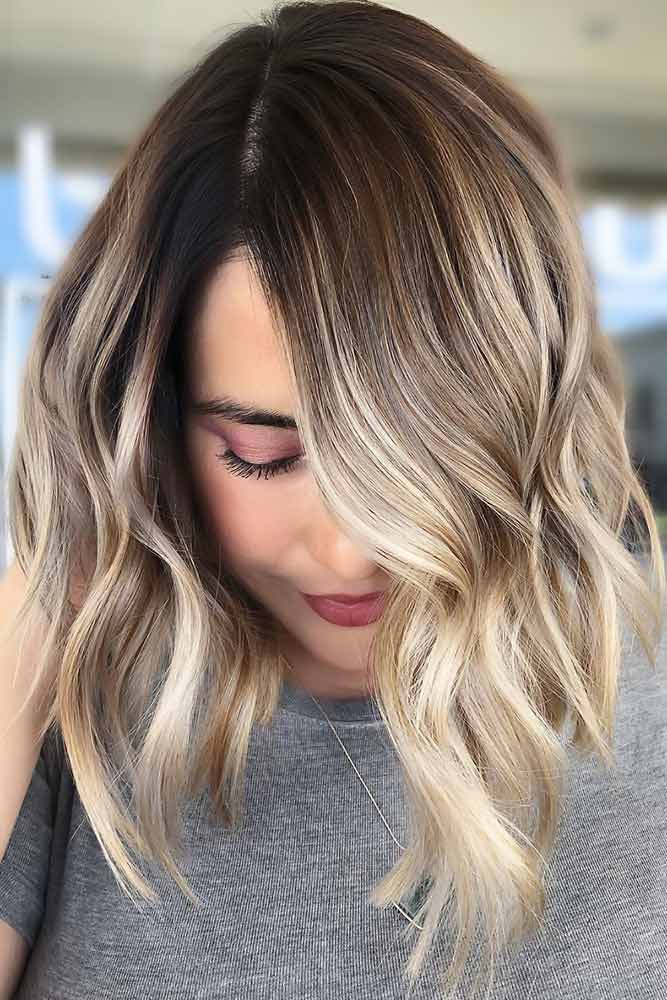 Credit photo: instagram.com/frances_hairartist
Another stunning way to create a single whole with contrastive blonde and brunette shades is to apply the added color with a shadowed method. This technique is meant to provide a seamless transition from darker to a lighter shade, making the two look absolutely natural and effortless. Though the roots are dark, they don't stand out from the shadowed blonde. Instead, they add depth to the look.
Dark To Light Strawberry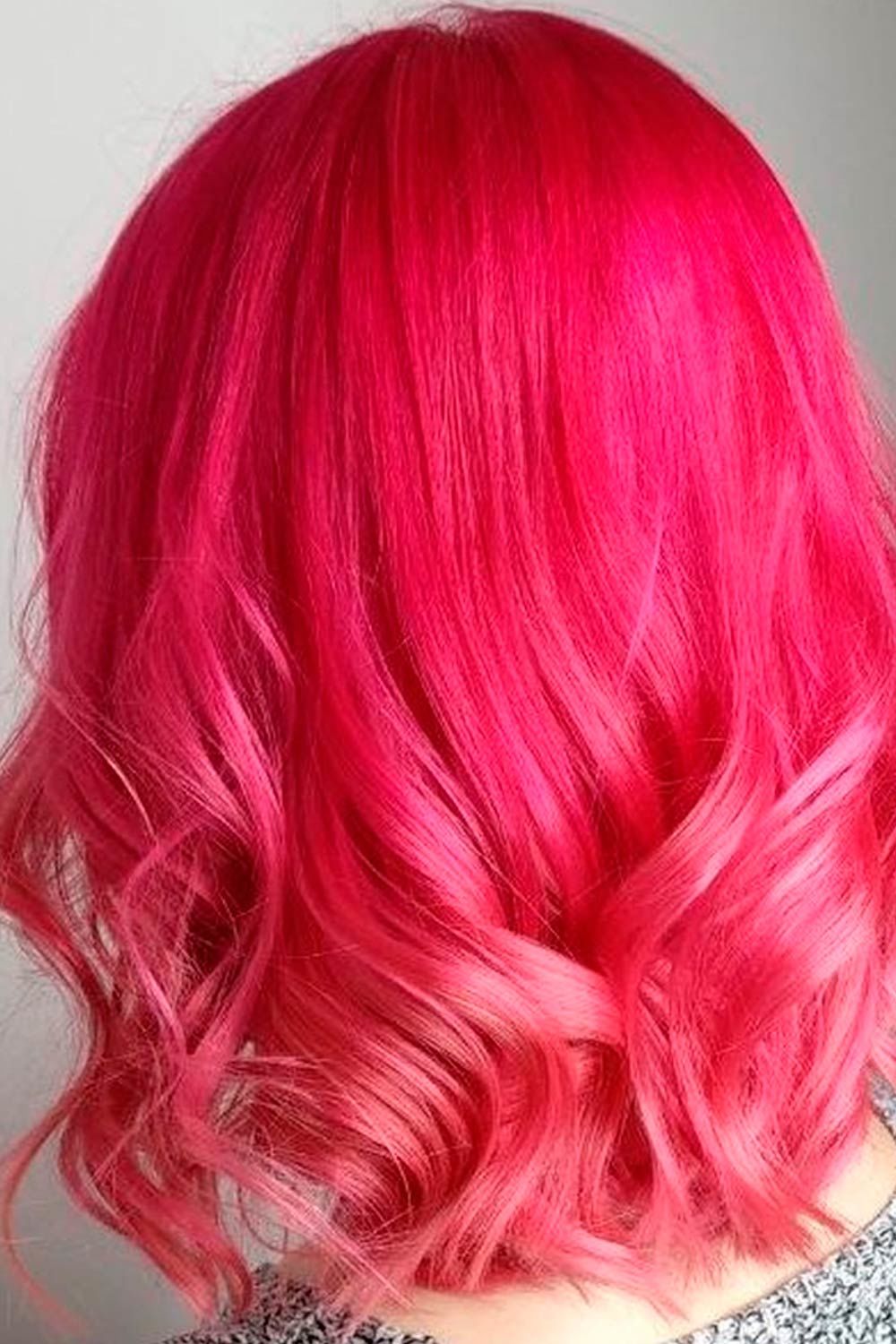 Credit photo: instagram.com/sunnyhair_spb
As a brilliant compromise between red a blonde hair, strawberry shades are all the rage today. Although they can be a stunning match to light brunettes and medium blondes, they look best when mixed with similar shades from its own palette. Here, you can see how dark strawberry tone works for the depth while the lighter portion creates shine and movement to the look.
Pink & Ice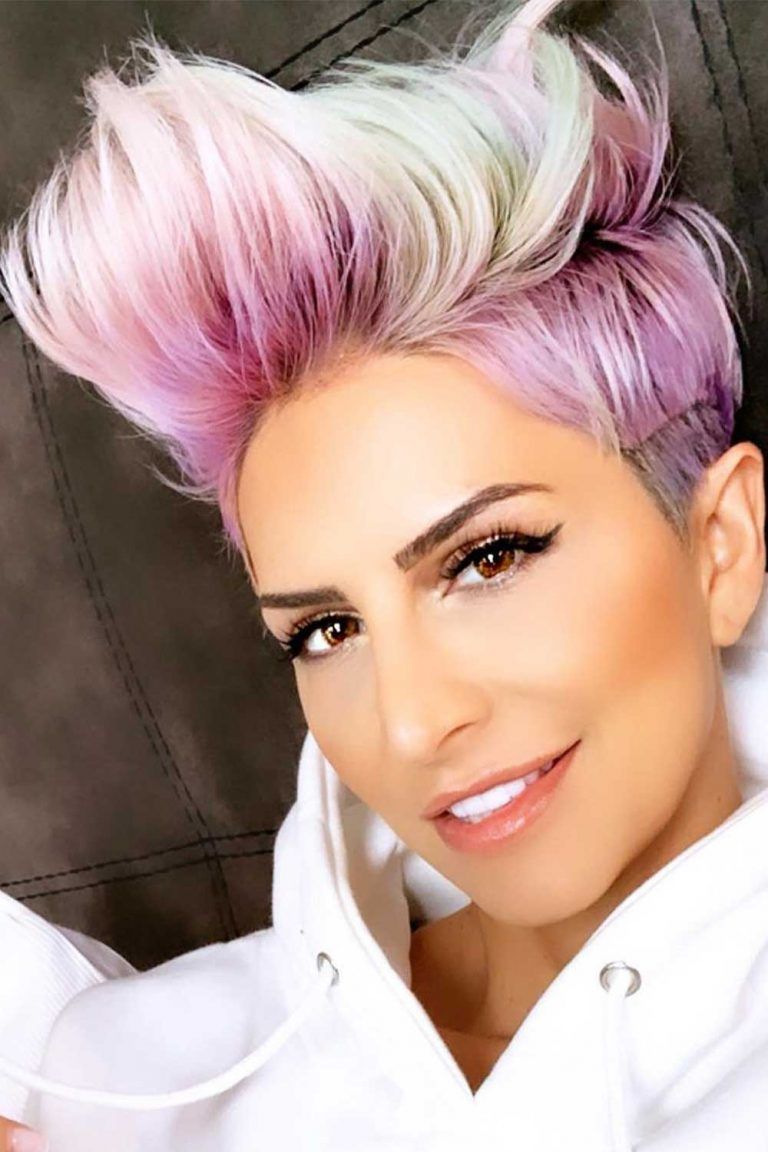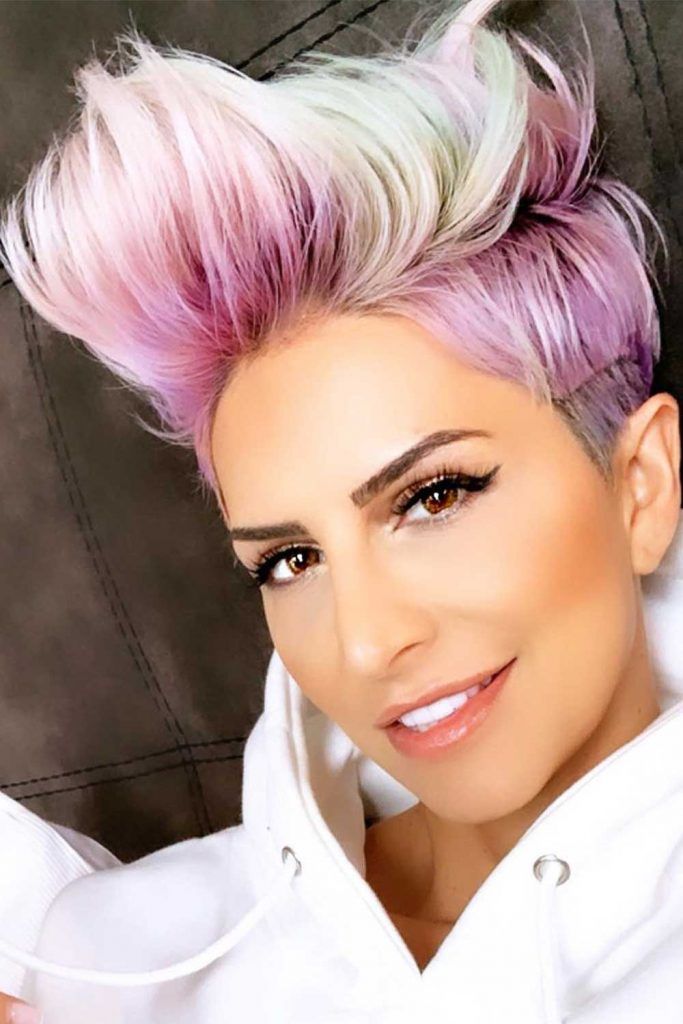 Credit photo: instagram.com/alineh_a
While warm colors can melt the light icy trend and thus ruin it, their pastel versions, on the contrary, can emphasize its charm. There's no need to tell you how amazingly pink and blonde go together, whether it's a beige or platinum base. And since all trends say to leave the roots darker, pink is the dark shade in this case.
Black With Auburn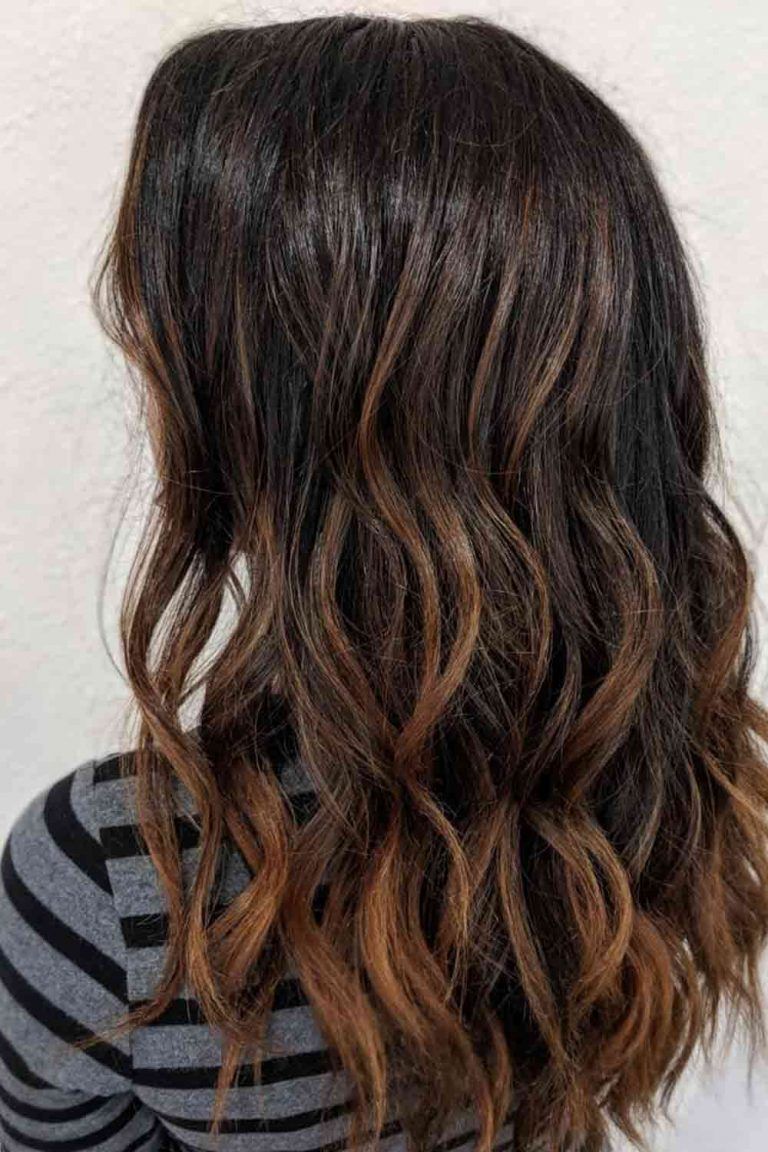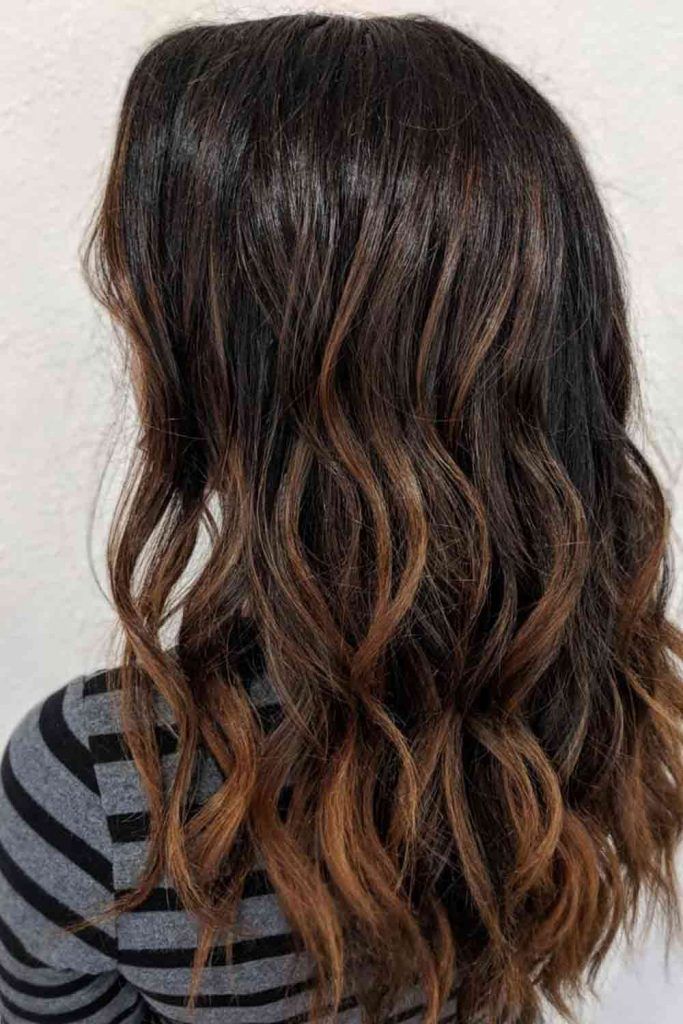 Credit photo: instagram.com/ashley.m.stylist
If you feel that your dark brown lacks a character, don't jump into big changes right away. In fact, going just a shade lighter or warmer is the only thing you need to give a fresh take at your base. Moreover, you will create a very natural, authentic brownish look in this way. Some auburn hint at the midshaft, for example, is enough to do the trick. Still, if you feel like complementing your black ombre hair with bright accents, you are very welcome to do so.
Grey With Purple
Credit photo: instagram.com/asyawrr
A mixture of trends that has no expiration date. Grey hair made a total breakthrough in the fashion industry, turning the color associated with old age into the most attractive color of all time. Then the purple trend showed up, proving that this color can adapt to any image and complexion despite being unnatural. Now, can you imagine how much of a visual impact their ombre combo will give?
Blue Black And Emerald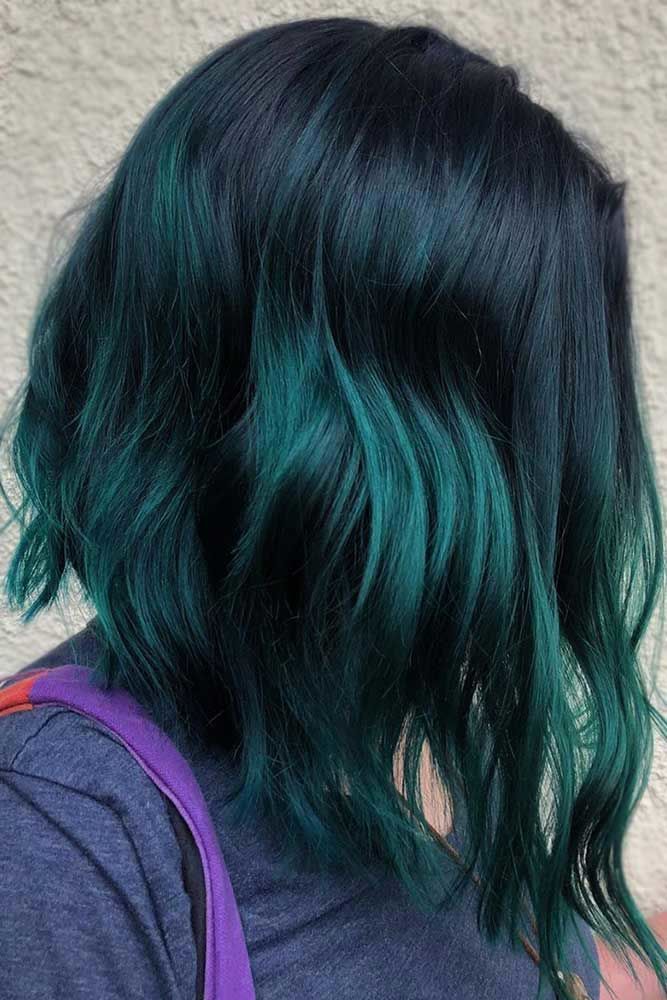 Credit photo: instagram.com/jbootybb
The romance of black and blue hair colors is no longer a secret. When colorists found out that blue hair color was the best idea to enhance the depth of black hair, the whole world turned upside down. And now, it seems to turn one more time, as this duo has turned out to be a love triangle once emerald blue has come in. Behold! A profound shade of green is what can make the iconic black blue duo reach new heights, showing that the deepest color combo can be even deeper!
Blonde Metallic Vibes
Посмотреть эту публикацию в Instagram
Credit photo: instagram.com/constancerobbins
There are so many shades of blonde and every single idea you see looks too simple or familiar? Here's something that will blow your mind with its creative approach to blonde hair color. Yes, it's metallic blonde: a combination of a cool-toned blonde, silvery hues, and shine-reflecting whitish tint. In fact, it's blonde. Yet, it looks completely different than any other variations of blonde. Now that you're familiar with this mesmerizing and unique idea, you know how to add a sense of modernity to anything from brown to black bases.
Dark Brown And Ash Blonde Ombre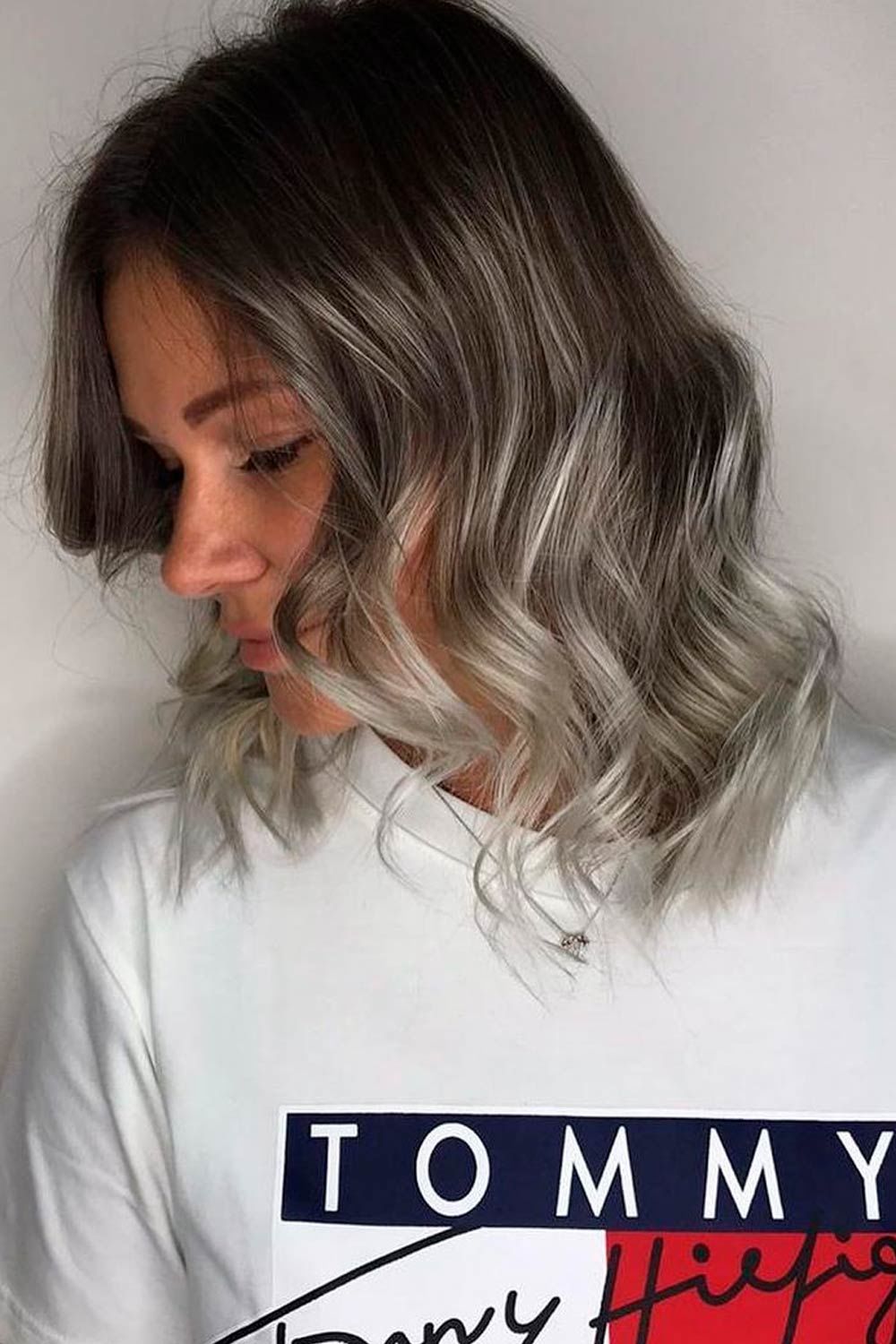 Credit photo: instagram.com/fokina_hair_hm
There's always a place for a timeless classic. Such ideas not only work equally well for all complexions and hair types but they also can fit all occasions and situations possible. Instead of mixing a saturated shade of blonde with a super dark brown base, this idea builds the balance between two contrasting shades, finding the common ground between them. It features a pleasant ash-blonde hue that nicely blends with a dark mane because they have a common deep undertone. As a result, there's nothing complicated about this ombre hair, as well as nothing basic.
FAQ: Ombre Short Hair
Does ombre look good on short hair?
Ombré hair looks great on practically any hair length, including bobs, lobs and other short cuts. Lighter ends and darker roots create the sun-kissed tone we all adore, regardless of hair length.
What color is best for Ombre hair?
Dark Brown to Golden Brown Ombre.
Dark Auburn to Bright Plum Ombre.
Unicorn Rainbow.
Black to Silver Ombre.
Melted Dusty Lavender to Rose Gold.
Espresso to Brown Mocha Ombre.
Light to Honey Blonde.
How long does a balayage take on short hair?
It depends on how many highlights you want because balayage includes softly hand-painting the hair's surface. A quick highlight might take 40 minutes, but a layered balayage can take up to 4 hours.
REFERENCES: