Trendiest Purple And Blue Hair Styles
Ready to believe in miracles?
Purple and Blue Hair is the newest dye obsession. Due to the resemblance to the night sky full of stars, this purple hair coloring technique is also called galaxy dye. It is possible to create this look with the help of highlights, ombre, etc. And these colors are analogous, that is, their mixture will be harmonious rather than contrast in a stark way.
ADVERTISEMENT ‧ CONTINUE READING BELOW
So what happens when your hair is blue and purple?
First of all, all kids will love you! They will think that you are an amazing person who has superpower. Also, since the moment you dye your hair these shades, all towels in your house will be dark-colored.
Intrigued to learn why?
Every time you wash your hair, bluish water will drip from your hair. You will be like a paint pot that leaks. But a pretty one!
Let us look in detail into this mesmerizing color blend. The first question that might pop in your mind is who can pull off this look? Well, the answer is obvious: the most daring ladies who admit that experimenting is their credo. So, it is not surprising that Katie Perry and Demi Lovato already sported such look - these gals are true trendsetters who love changing their image. Follow the suit, and you will definitely make a statement wherever you go.
Violet Blue With Purple Ends
Source: bottleblonde76 via Instagram
We love experimenting with colors so much! Especially when such bright and creative ideas are involved. Purple, dark pink and violet-blue hair will totally win your heart. Just look at this combination of colors, and how well blended between each other they are. A Holy Grail idea for girls who love colorful hair!
ADVERTISEMENT ‧ CONTINUE READING BELOW
Purple With Dark Blue Ends
Source: bottleblonde76 via Instagram
Are you a fan of soft transitions between colors? Then this idea is perfect for you. Look at how blended colors look even when they are in such a huge contrast. Purple length with dark blue ends looks so well together. That`s what we love about colorful hair that is beautifully done.
ADVERTISEMENT ‧ CONTINUE READING BELOW
Pink Veil Unicorn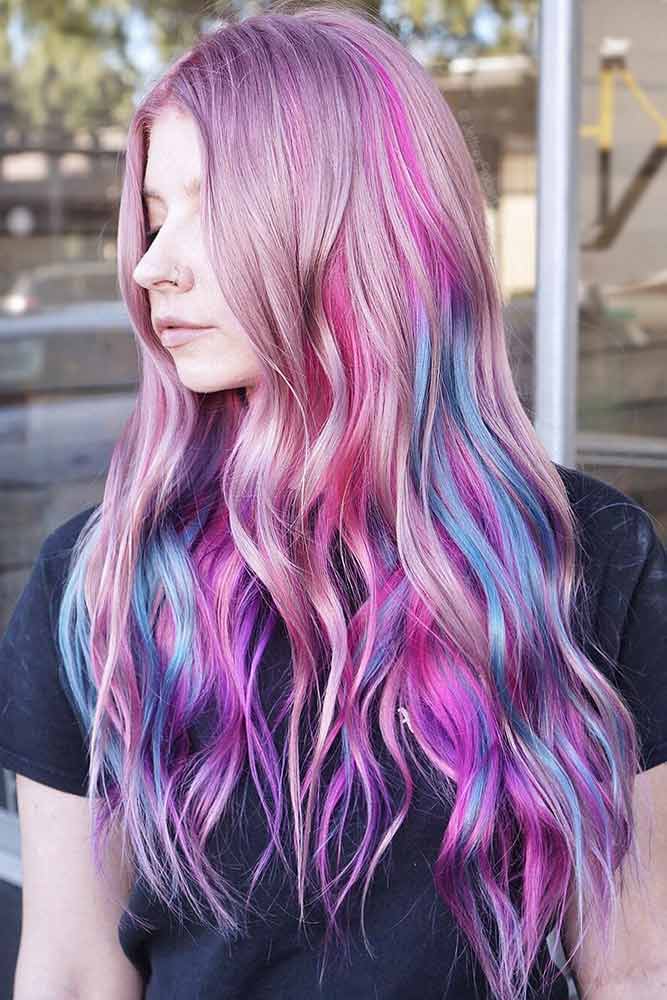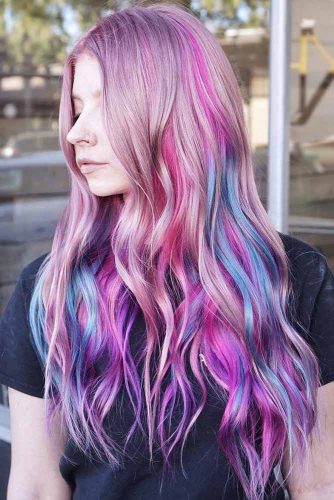 Source: jeffreyrobert_ via Instagram
Long hair gives you so many possibilities with experimenting! Are you ready to get creative? Cause we have such a colorful idea for you that will blow up your mind. A soft lilac pink length that is blended with darker shades of pink, blue and purple. How gorgeous is it?
ADVERTISEMENT ‧ CONTINUE READING BELOW
Metallic Overdose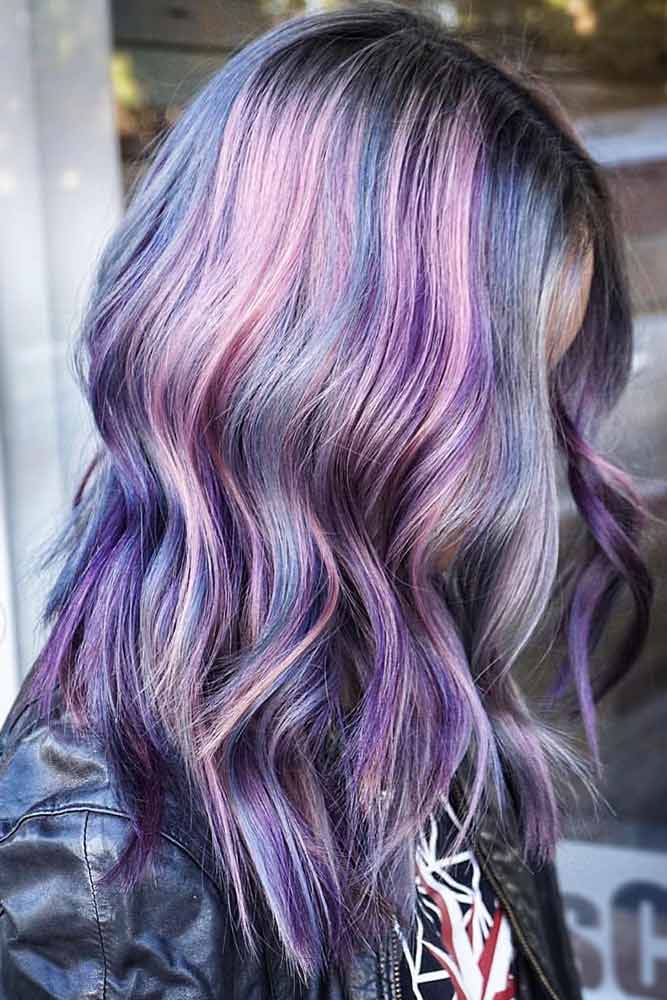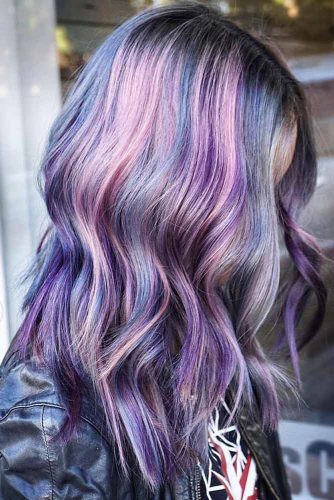 Source: jeffreyrobert_ via Instagram
Mettalics have been such a huge trend in the hair industry recently that we cannot ignore such an idea when it comes to colorful hair inspiration. Choose a few soft colors like light, blue, pink and purple and blend them with a deep metallic shade. An interesting hint that without any doubt will change your hair game.
ADVERTISEMENT ‧ CONTINUE READING BELOW
Fuchsia Purple With Blue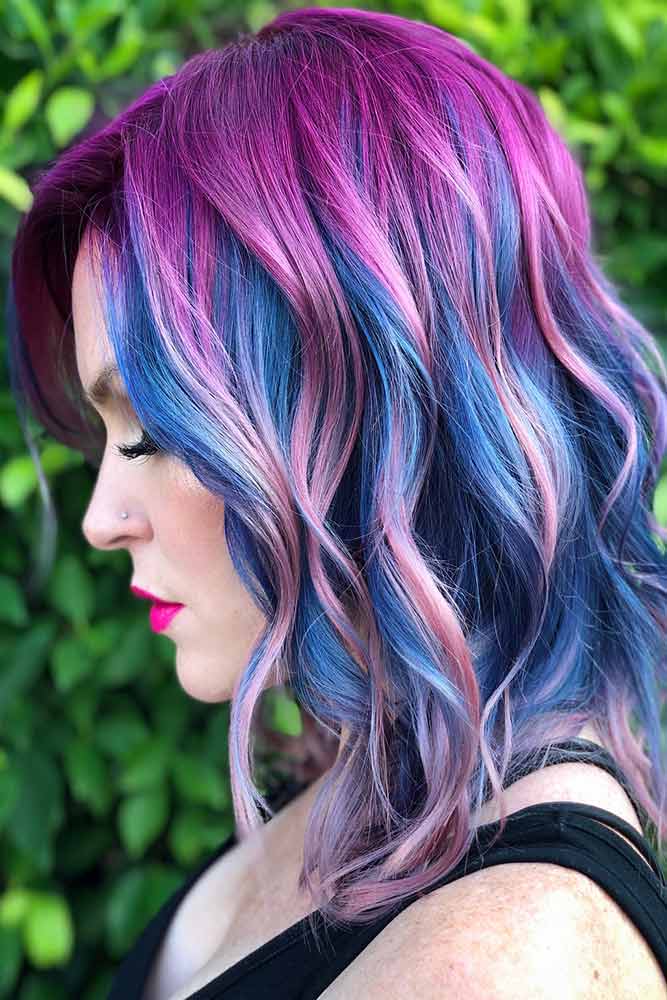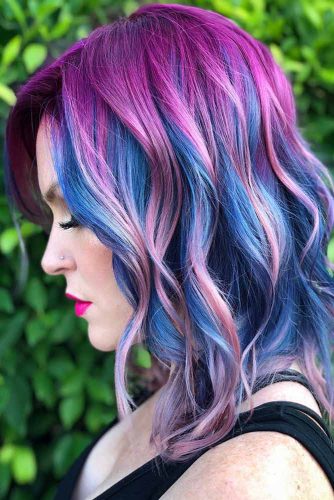 Source: rebeccataylorhair via Instagram
If you prefer bold colors even when it comes to experimenting with your hair, then we have a suggestion. Deep fuchsia and purple colors that are fading into deep blue will make your hair look bomb! Ask your hairdresser to experiment with techniques of applying the dye, and you will love the final look.
Pink Purple Balayage With Blue Contrast Lowlights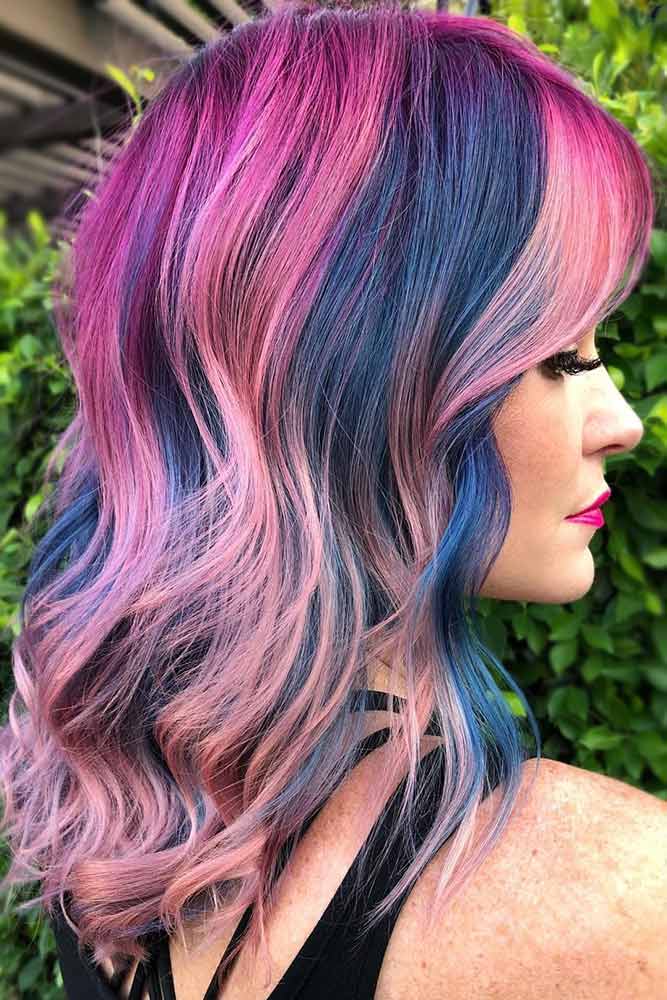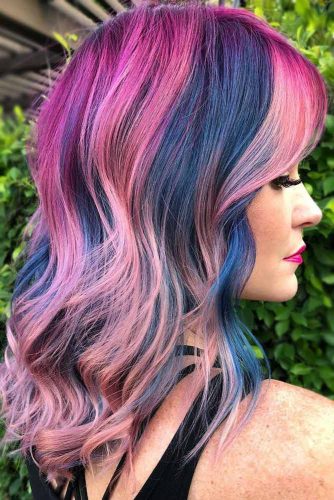 Source: rebeccataylorhair via Instagram
Who said that balayage is boring? Just look at this colorful one! How unusual and daring it looks! If you consider yourself glamorous and different from everybody, it will be your piece of cake. Pinks with contrasting blue shades look absolutely stunning here.
Ocean Blue With Purple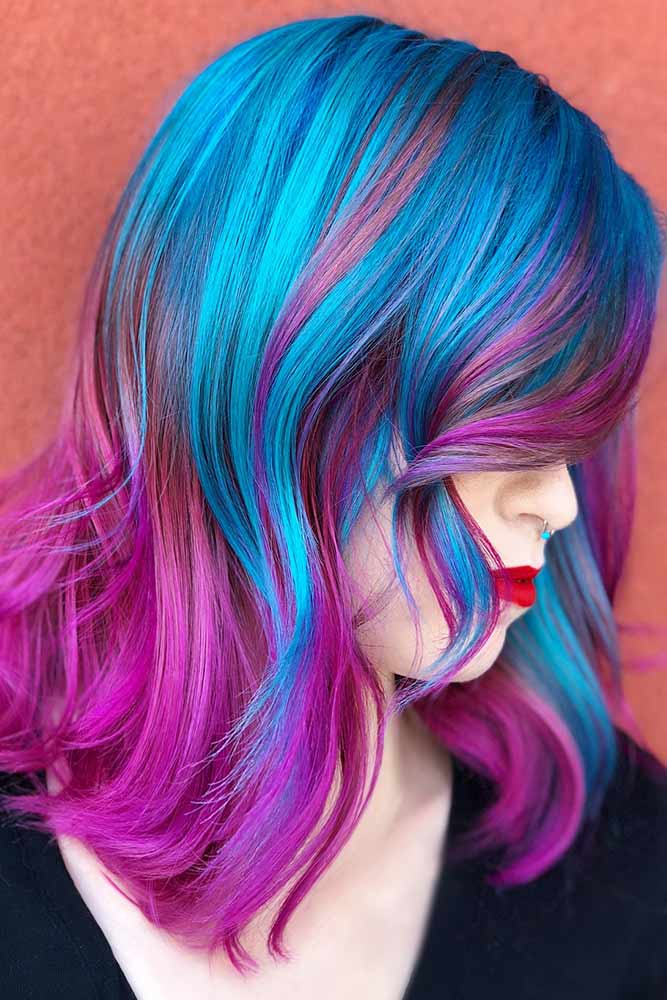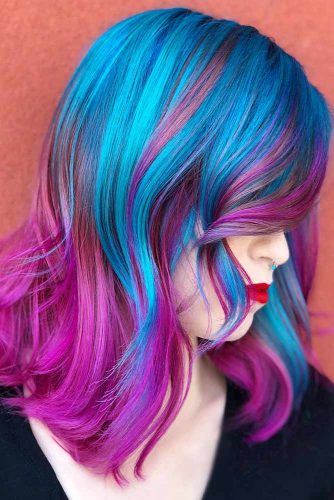 Source: rebeccataylorhair via Instagram
Why don`t you dye your hair in layers? Isn`t that a fantastic idea? Blue for the top layer of hair and pink for the bottom one. Such contrast that blends into two levels of hair is truly amazing. An idea that people who love to stand out from the crowd will like.
ADVERTISEMENT ‧ CONTINUE READING BELOW
Pastel Blue With Light Purple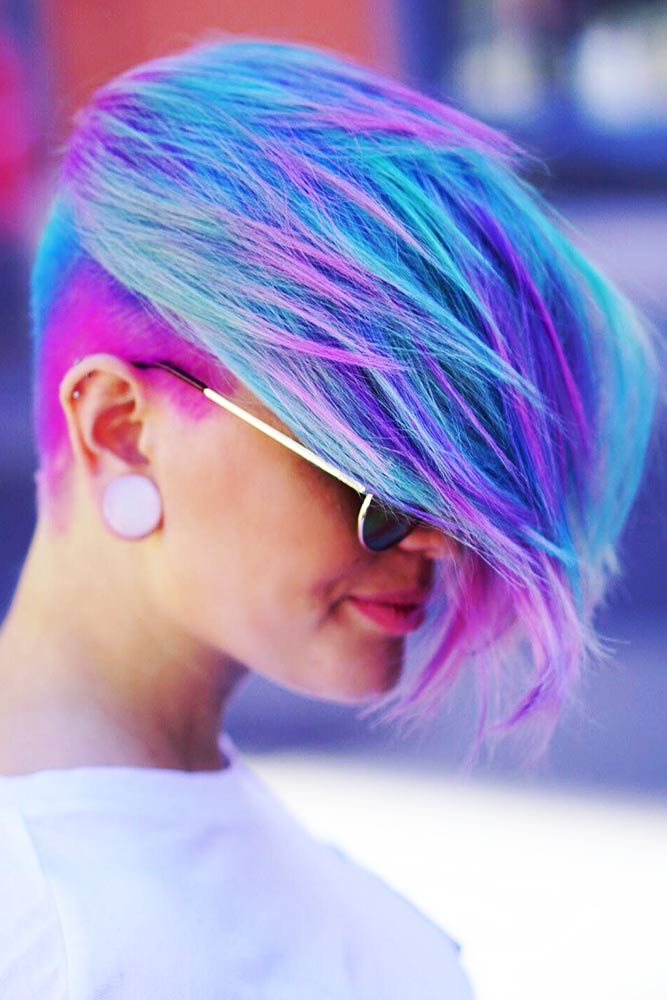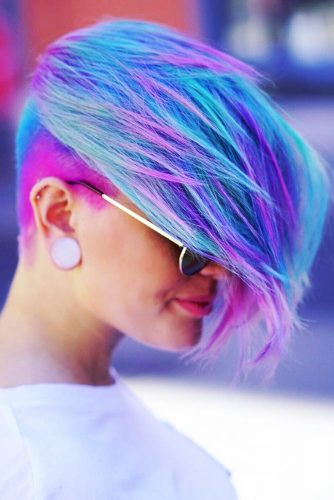 Source: hairgod_zito via Instagram
Pastel colors, as well as mettalics, have rocked the beauty industry in every sphere, and of course, hair is not the exception. A pastel blue shade looks super fresh, especially when combined with a light purple. Use any technique you like, highlighting the ends or balayage. It will still look bomb.
Amethyst And Aquamarine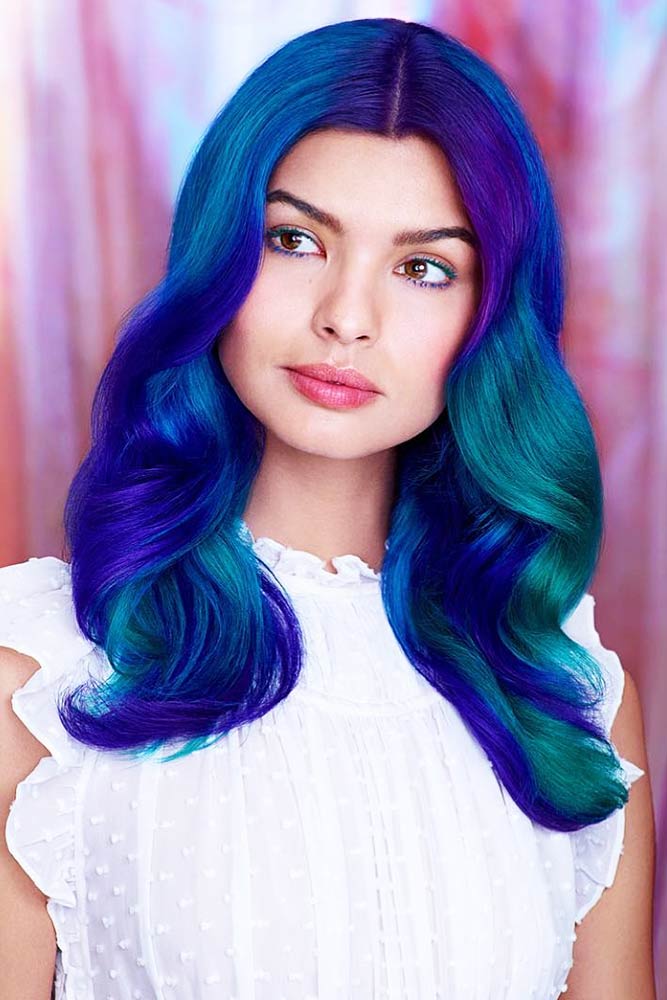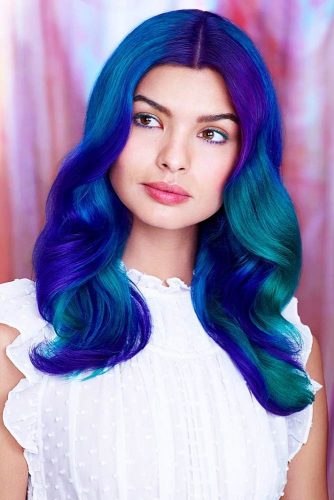 Source: hairgod_zito via Instagram
Such dark and bright colors are not in everybody`s liking, but we think they are so eye-catching and gorgeous! Deep amethyst and aquamarine will help to make you look different from everybody else in a beautiful way.
Purple With Blue Highlights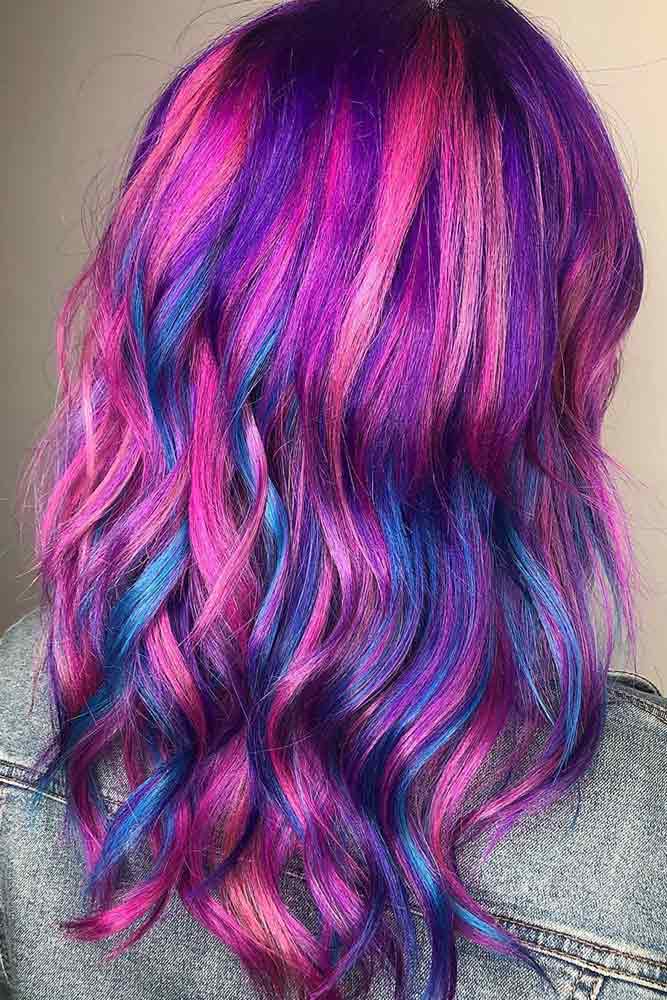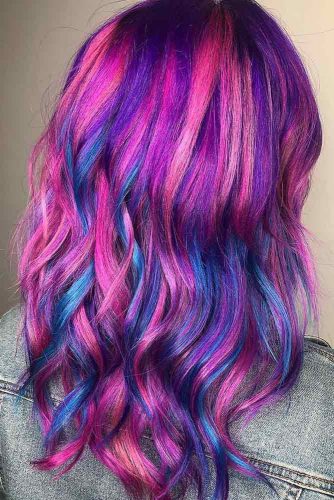 Source: hair_princess_steph via Instagram
Purple hair is already extraordinary so what will you say about adding blue highlights to it? Amazing, refreshing for the style and appearance of the person. We love how such contrasting colors blend in together, creating an illusion of volume and texture.
ADVERTISEMENT ‧ CONTINUE READING BELOW
Sea Blue With Purple Roots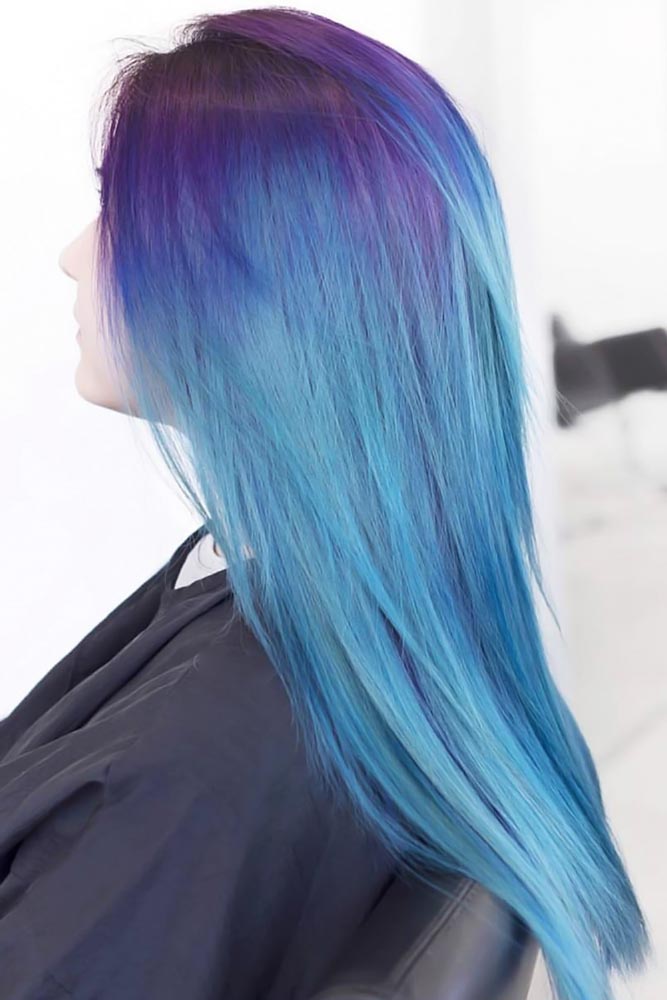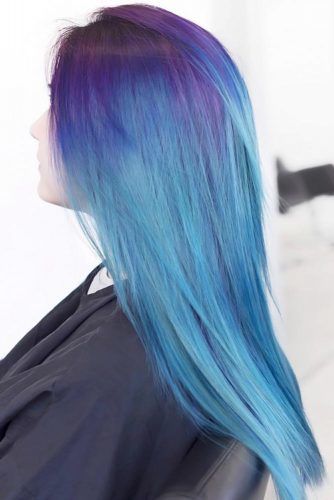 Source: dearmiju via Instagram
Every hair color is a unique story of a woman's inner self. What would your story look like? Do you want it to be engaging, profound, attractive? If so, you can't do without purple and blue, as they're known for their magical power to keep people excited. Add purple to the roots to make heads turn, transit it to light blue to catch eyes, and finish the look with some seamlessly blended streaks of blue to make jaws drop.
Berry Bloom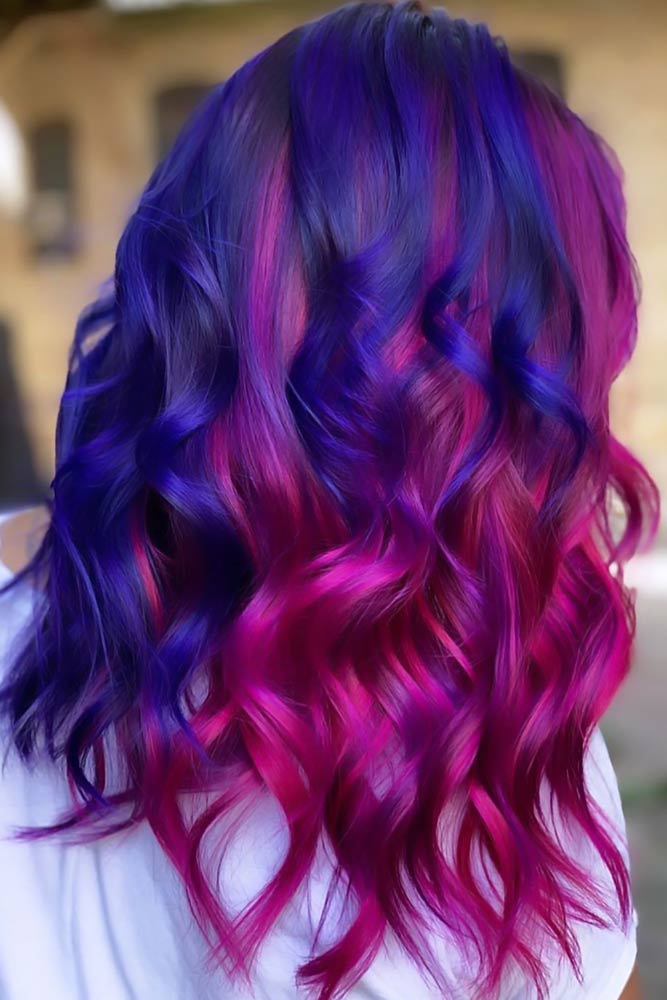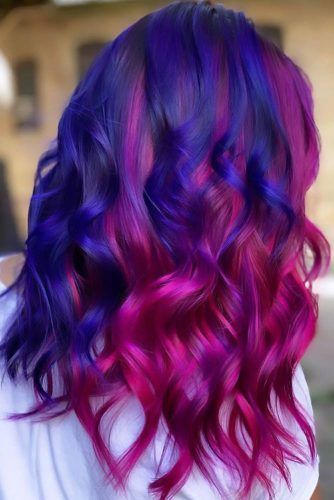 Source: kayla_boyer via Instagram
Now, it's time to get the most of blue and purple colors. Since you can always adjust the intensiveness of the color you want to play with, you can reveal the vivid side of the trendy combination. To make each vibrant shade stand out, apply the shades through ombre, placing blue to the top portion and purple to the bottom. Don't forget to experiment with different hues of each shade to make the color combo dimensional and dynamic.
Ink Blue Roots To Purple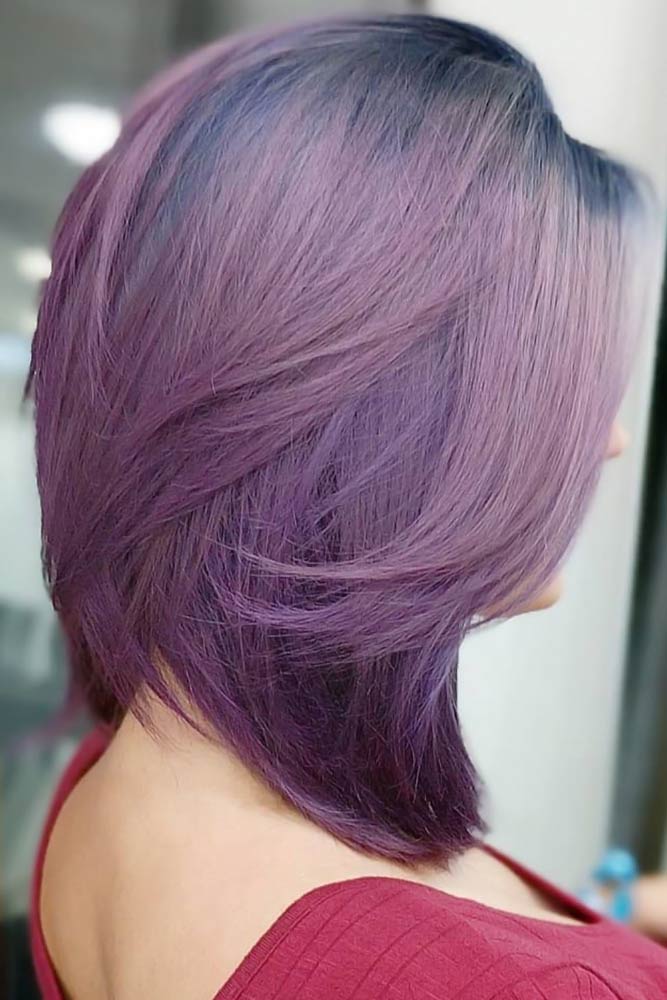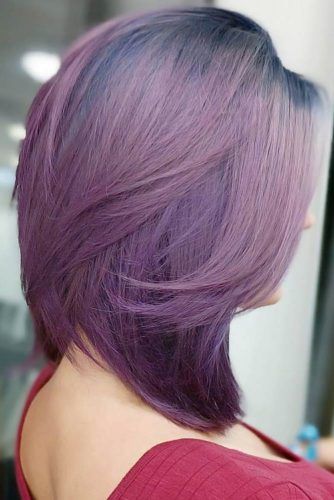 Source: dearmiju via Instagram
Pastels show hair colors in a totally new light. Not only do they make the colors softer and less intense but they also help create harmony even with the most unmatching shades. While you would probably stay away from the idea of mixing bluish-black with lilac, once you see its pastel version, you will get obsessed with it.
ADVERTISEMENT ‧ CONTINUE READING BELOW
Light Blue And Light Purple Hair Color
Source: Pravanapro via Facebook, Lo.reeeann via Instagram, JamesJosephSalon via Facebook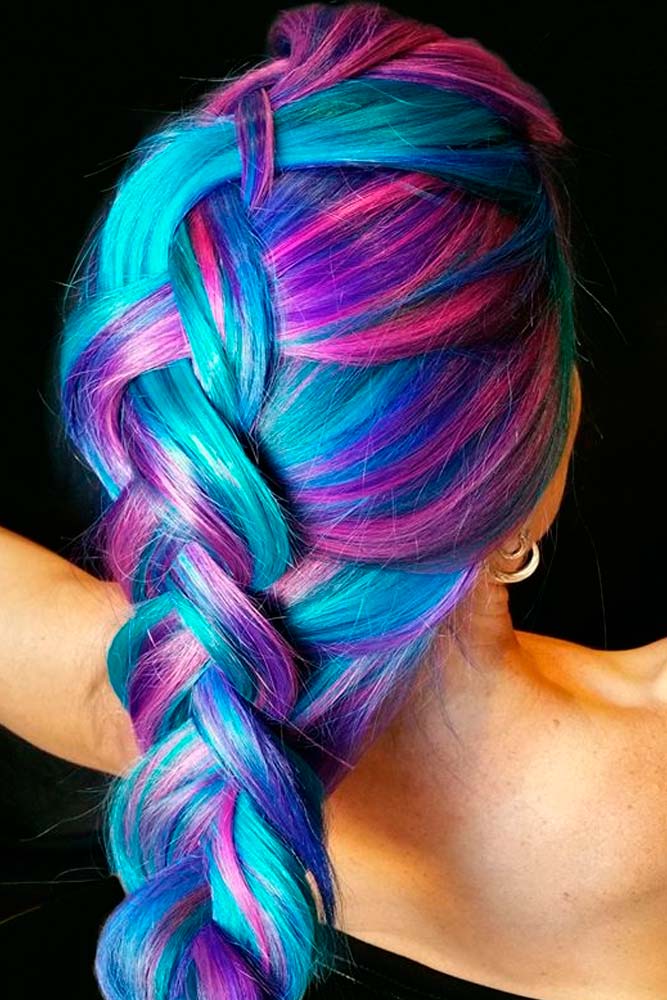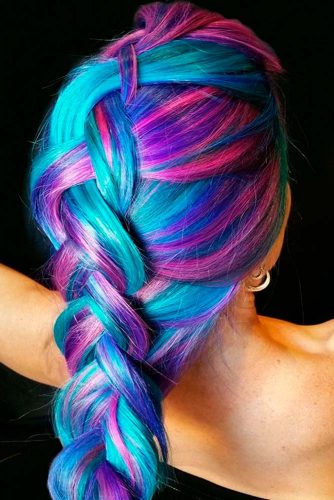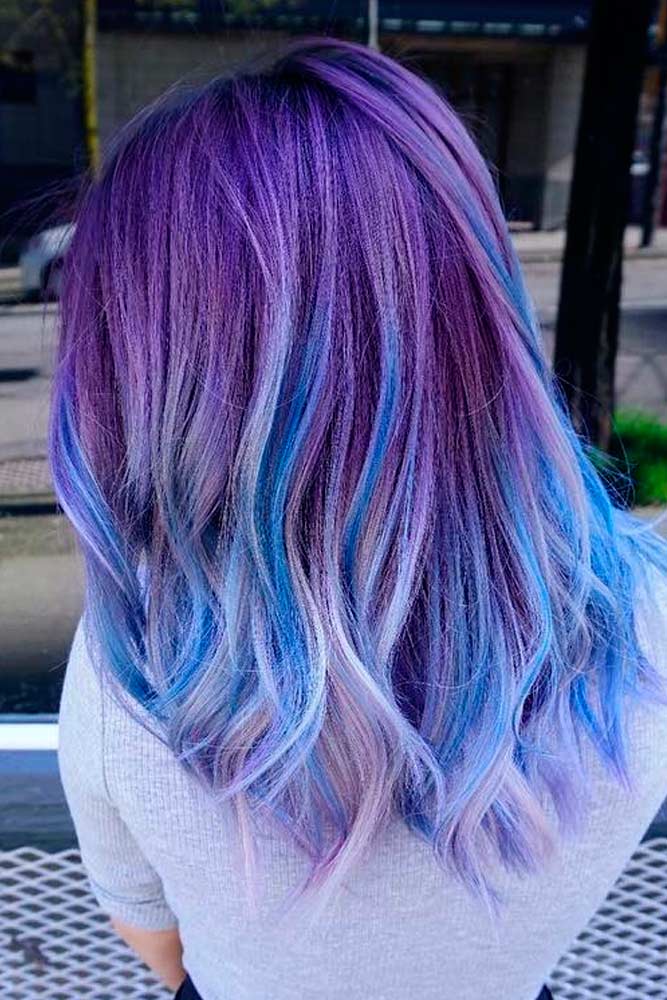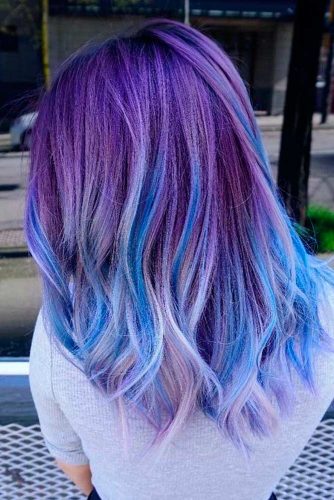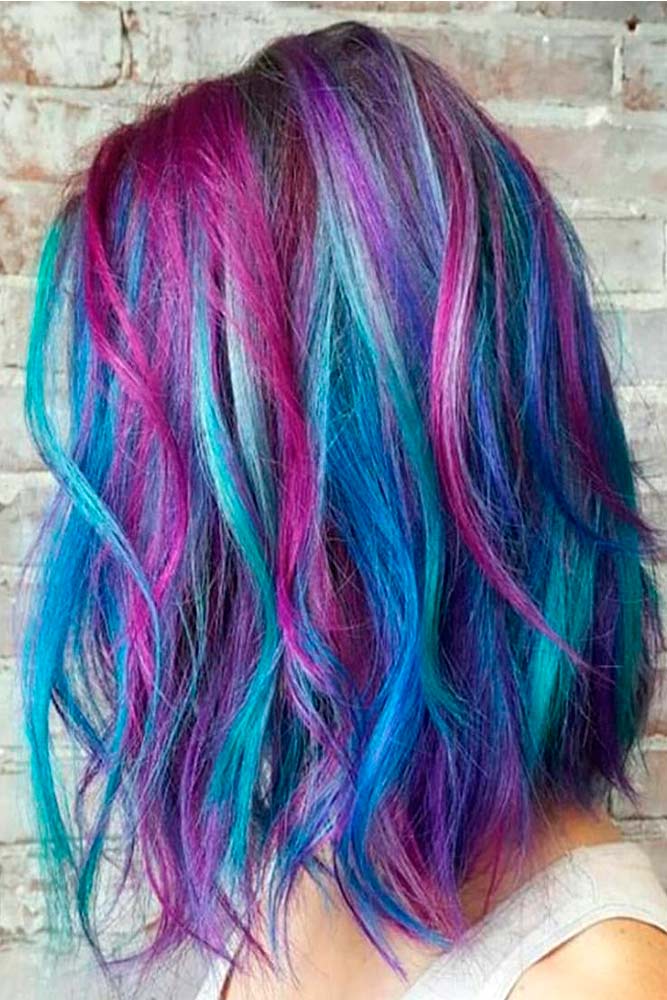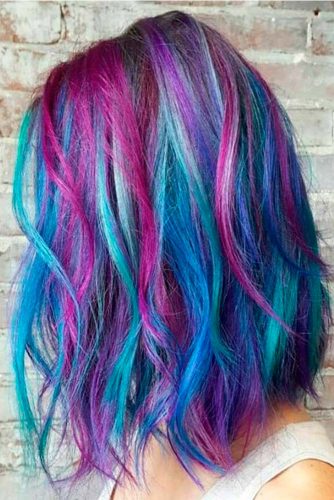 For a subtle look
You can opt for light blue and light purple hair color. Who says that the color should be very saturated in this trend? These galactic hues can be sweet and soft, as well.
Beautiful Dark Blue and Dark Purple Hair Color
Source: Shearmadness13 via Instagram, Caroline.anythingbutbasic via Instagram, Guy_tang via Instagram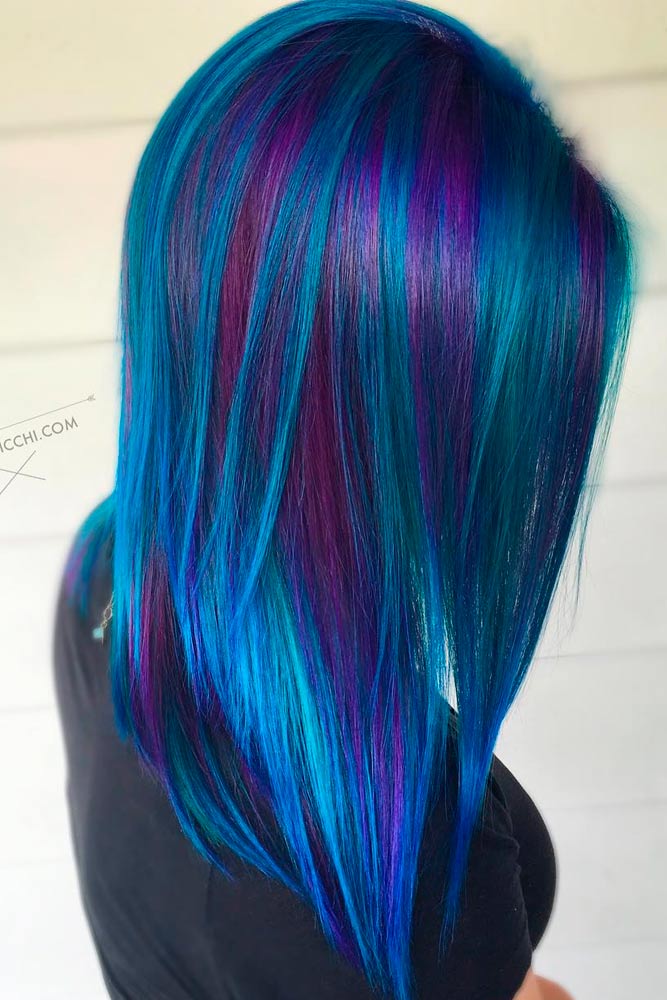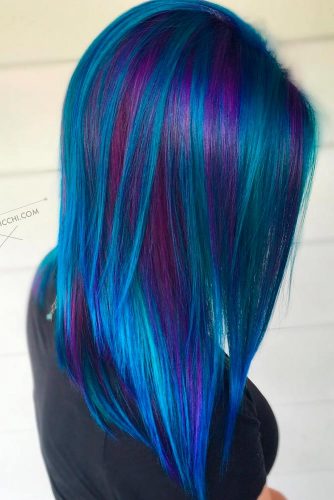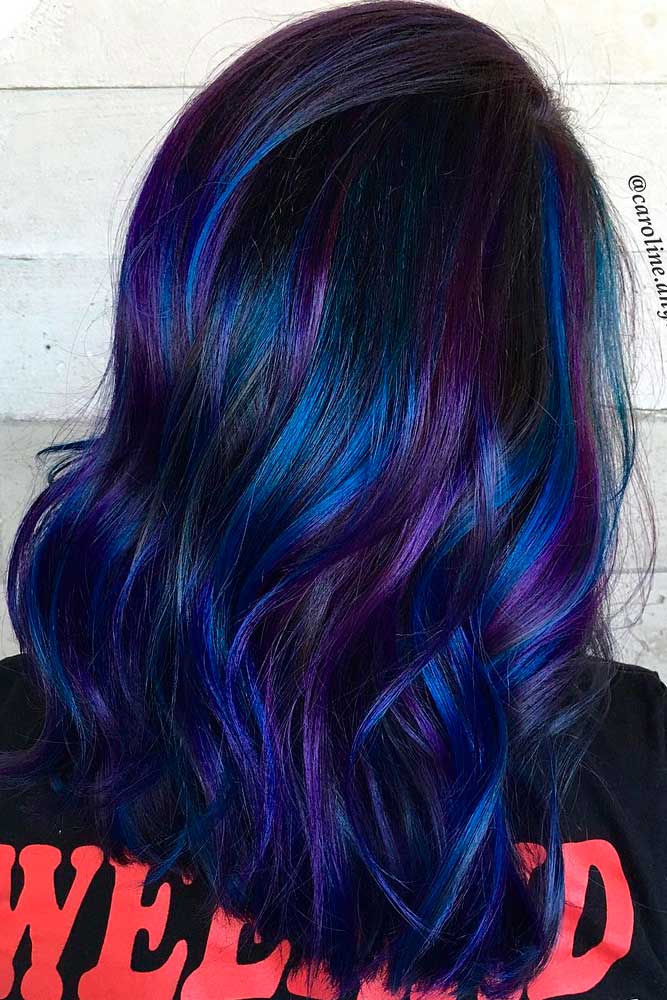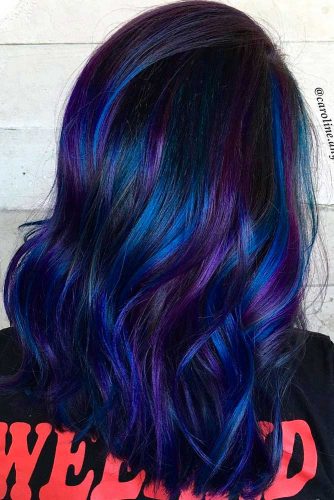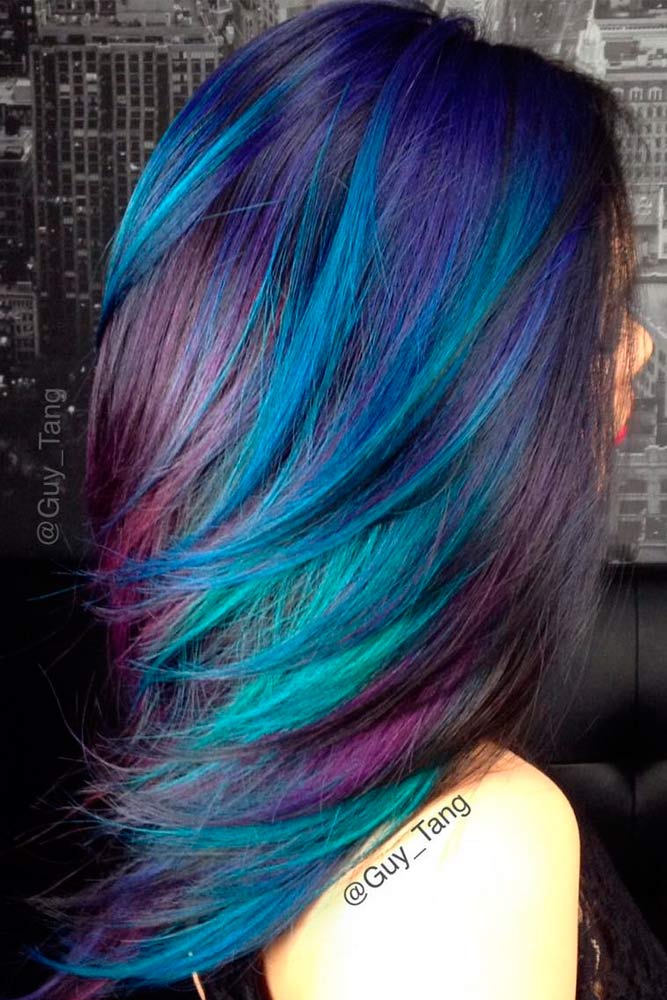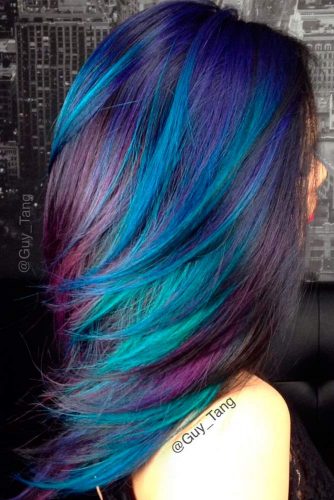 Especially if you pair light-blue & purple hair color with loose and soft medium curls. Or, do opt for that miraculous bright effect in case you feel like you need a drastic change in your style.
Beautiful Purple and Blue Ombre Hair
Source: Lastfeastofthewolves via Instagram, Makeupbyfrances via Instagram, Powderroomd via Instagram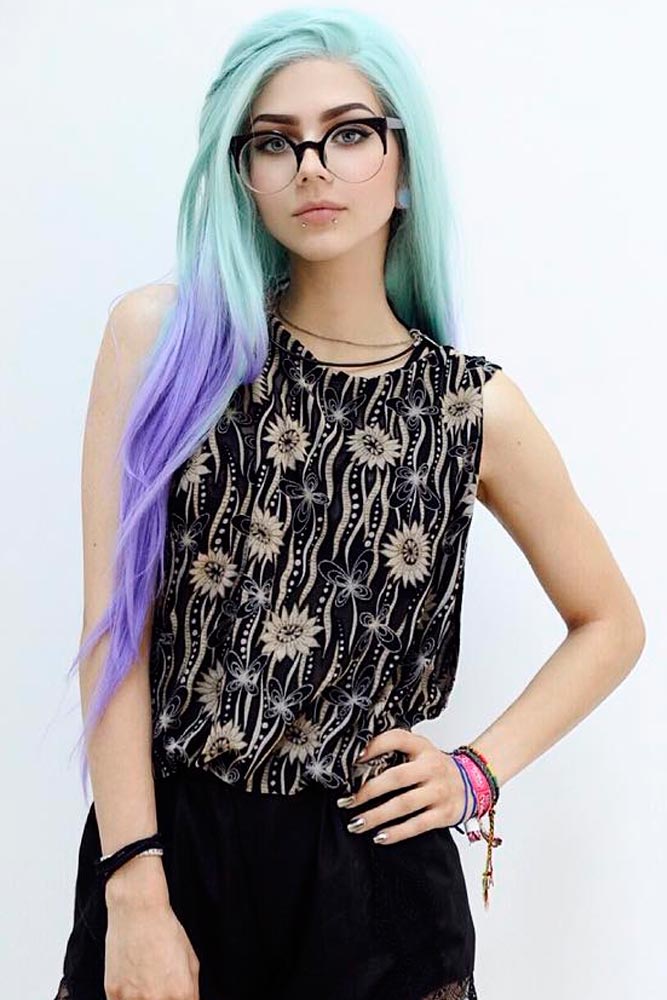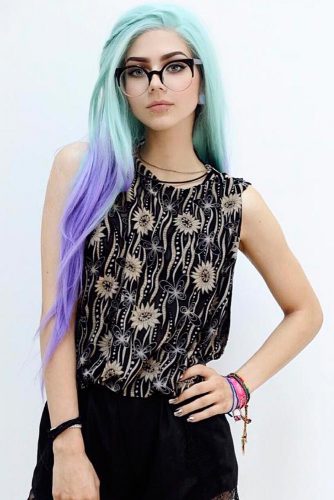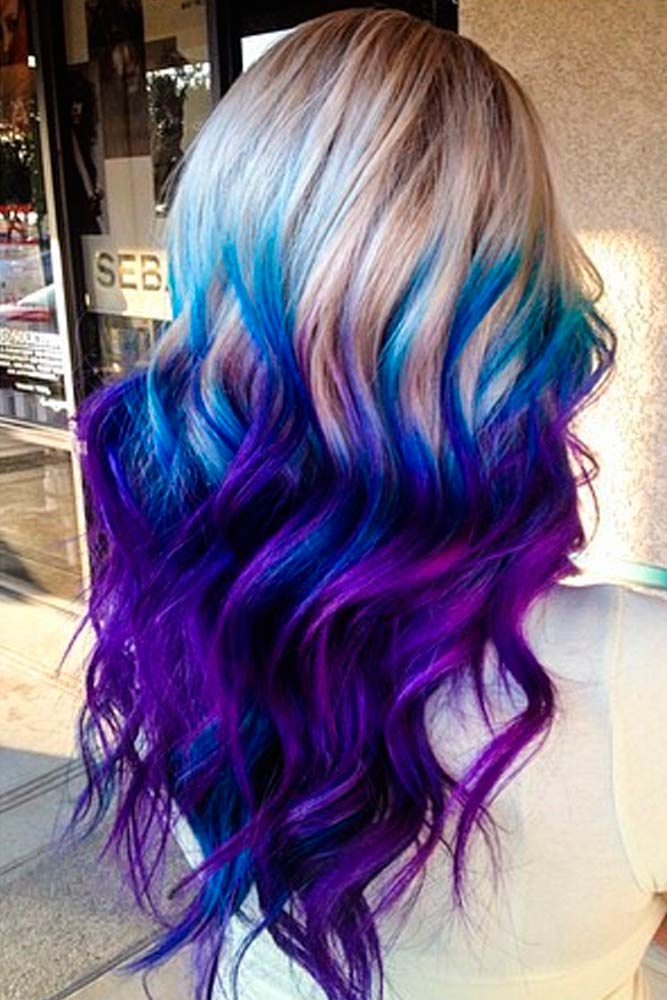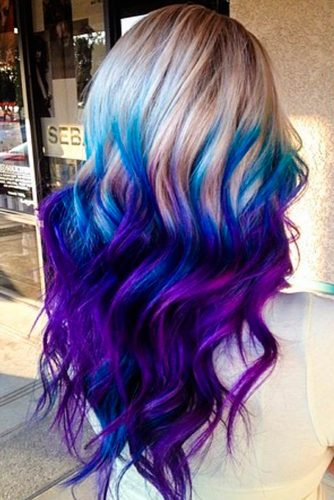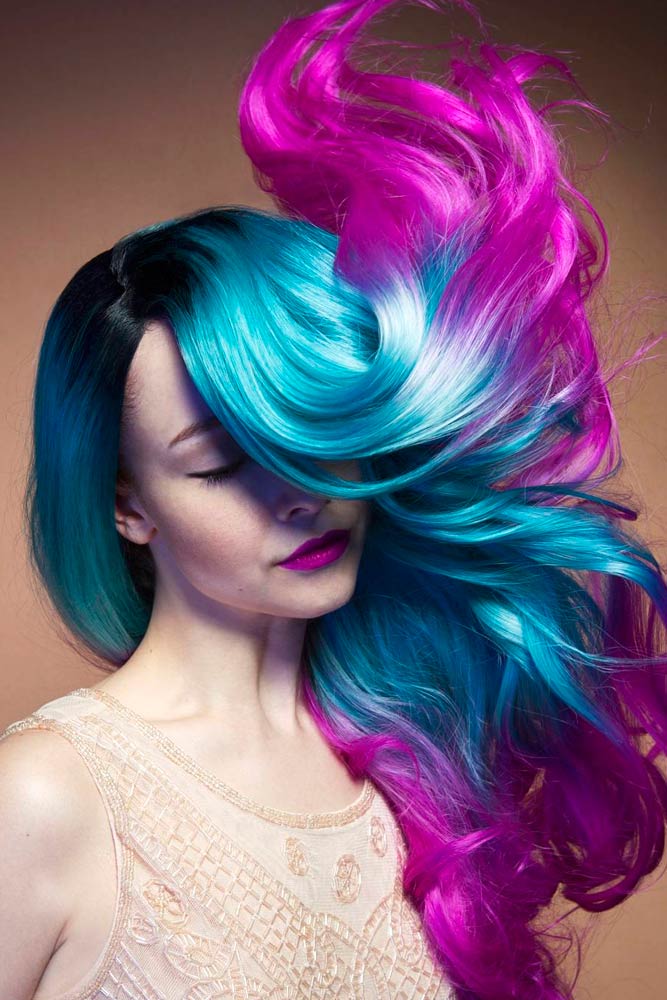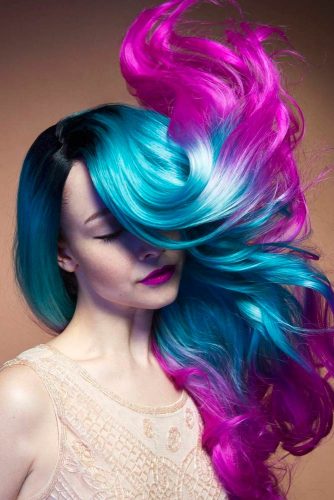 For example
Get mermaid hair. It is called so because this coloring technique makes your hair look similar to the varying shades of the sea. Green can be added here for more dimension.
ADVERTISEMENT ‧ CONTINUE READING BELOW
Purple and Blue Hair Hairstyles Ideas
Source: Hairbykaseyoh via Instagram, Alexisbutterflyloft via Instagram, Hairandmakeupbysteph via Instagram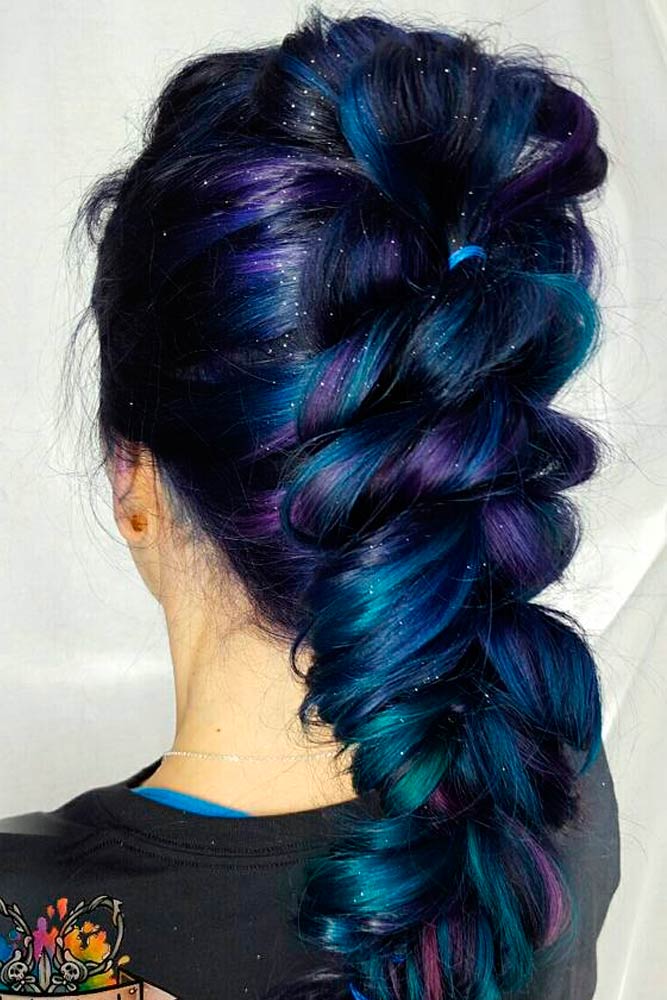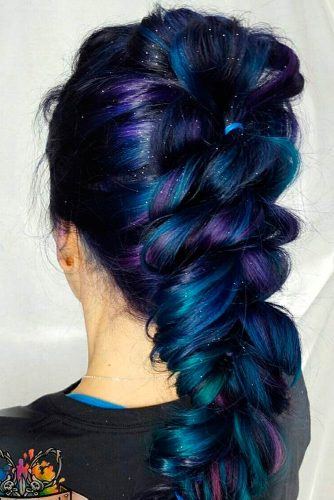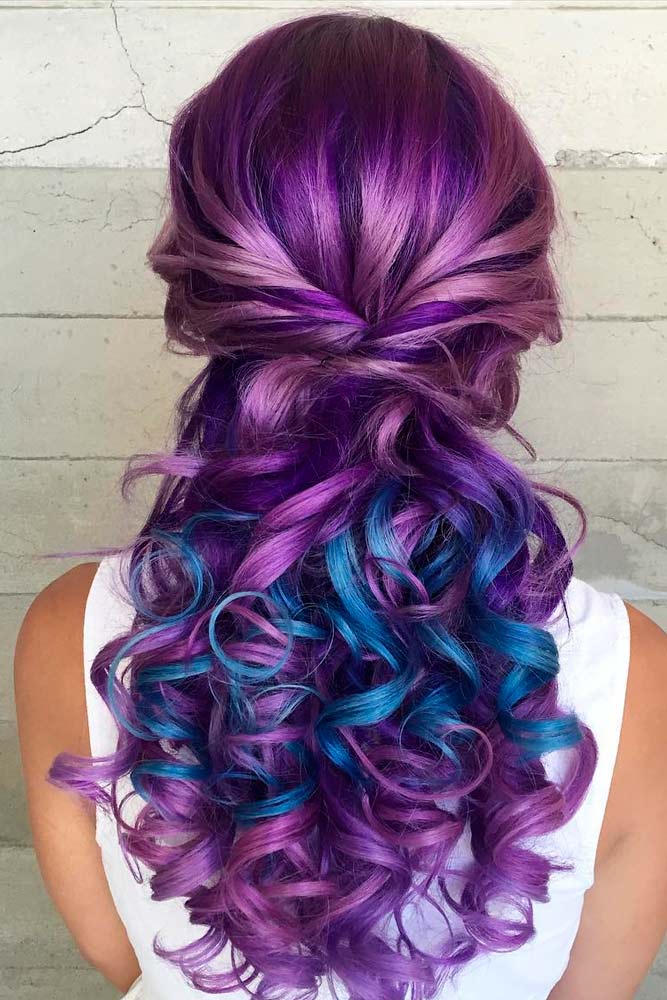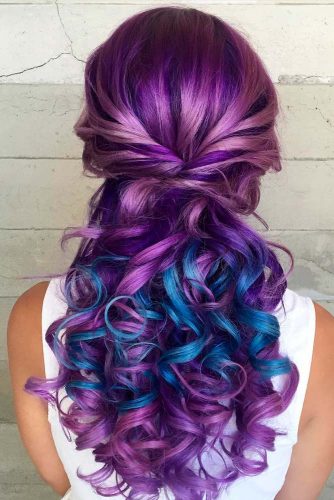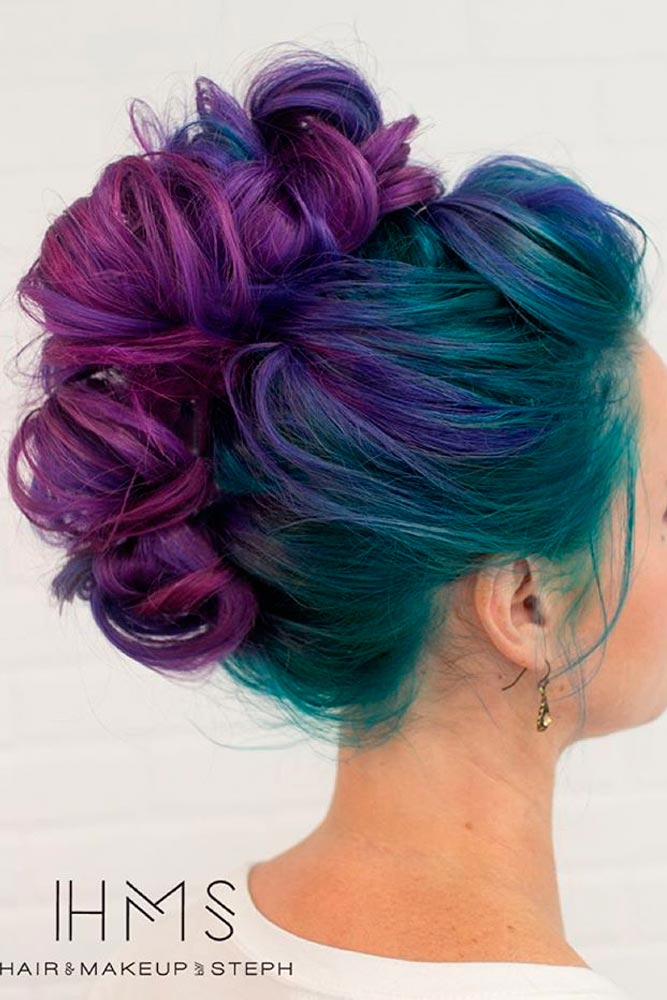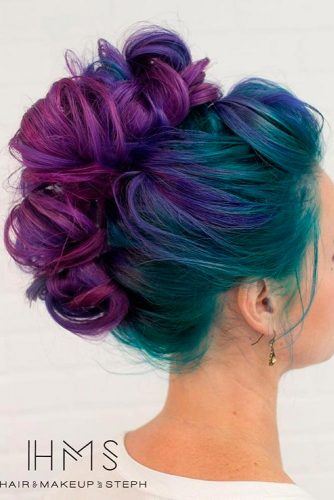 Any doubts?
If you feel like green is not for you, purple and blue will suffice. It will be like a reflection of the moon in the deep sea, dark but colorful, subtle but so energetic.
Stunning Purple and Blue Hair Ideas
Source: Lysseon via Instagram, Arcticfoxhaircolor via Instagram, Hair.by.kayla via Instagram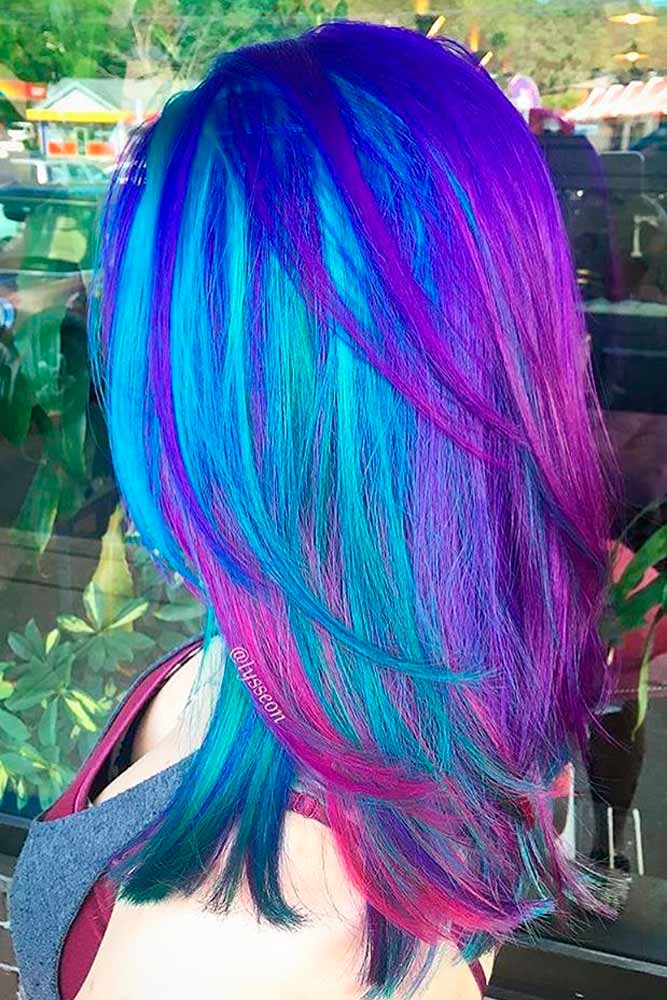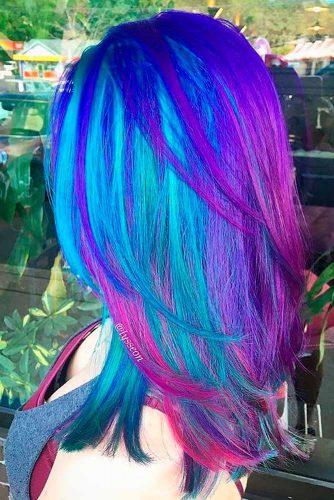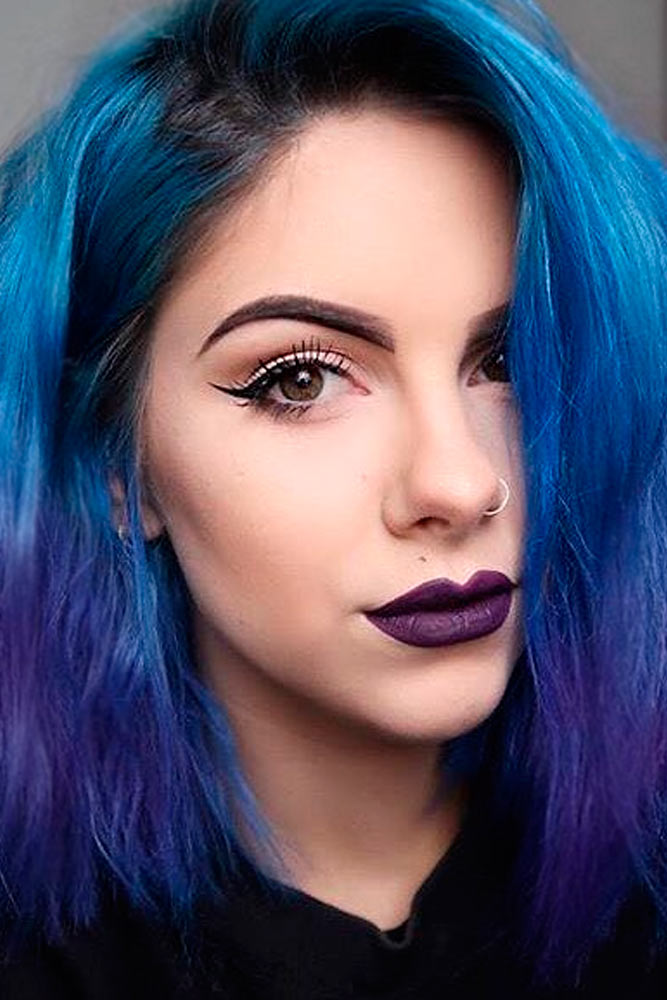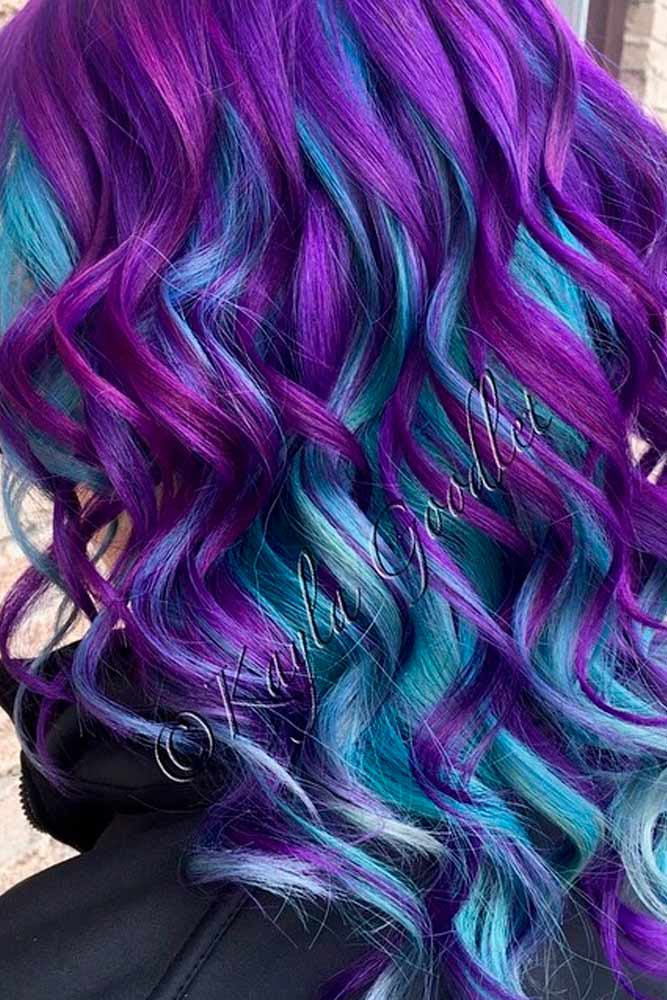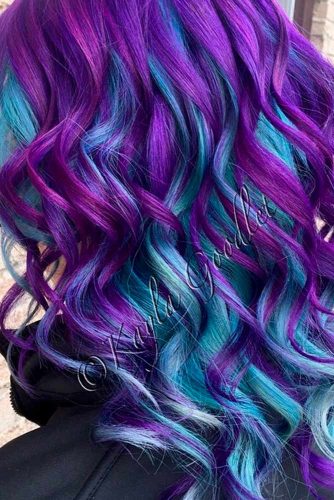 Another option:
Get purple and blue rainbow hair. It is inspired by our childhood memories when we could not wait to receive a cake in similar colors for our birthdays. The look is flirty, youthful, and fun.
Two-Toned Blue and Purple Hair
Source: Rachelturleybeauty via Instagram, Hairbykaseyoh via Instagram, Annabiancahair via Instagram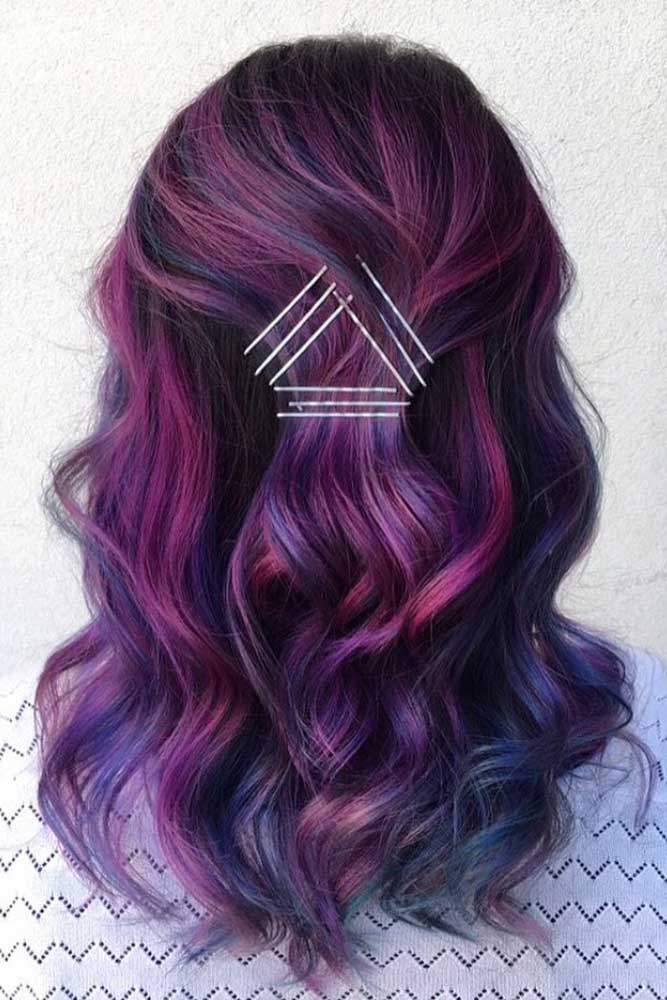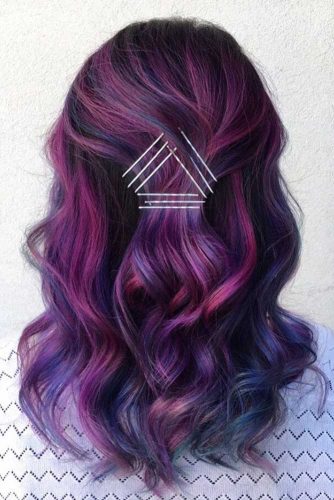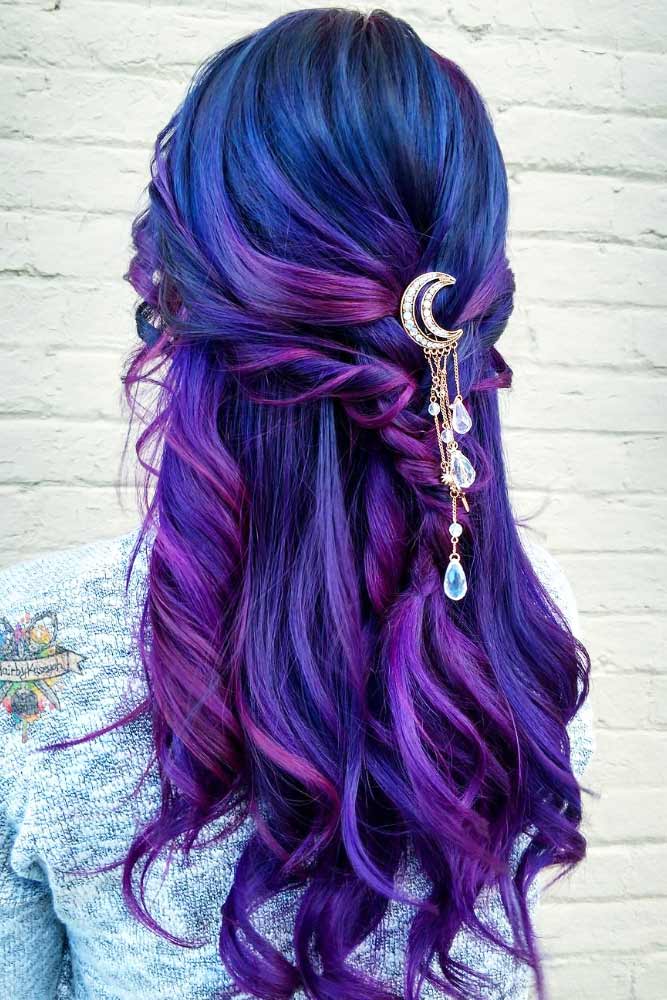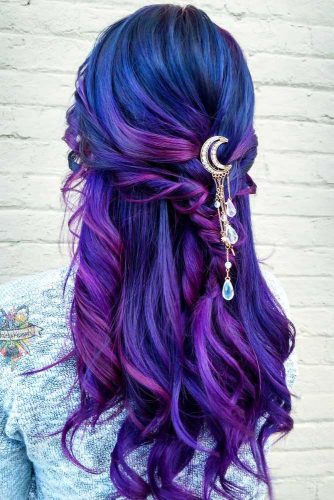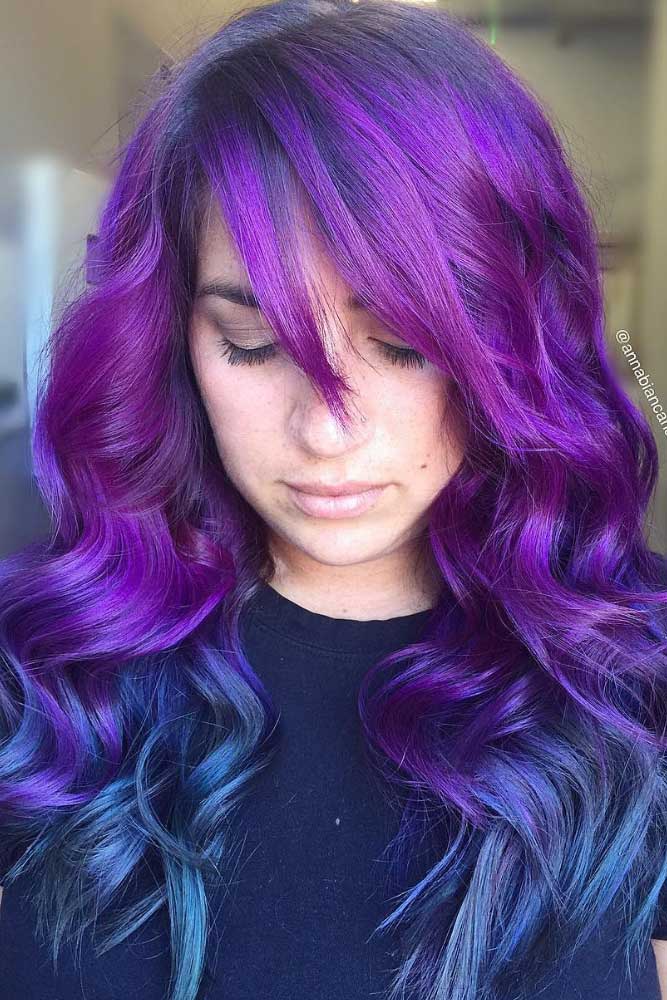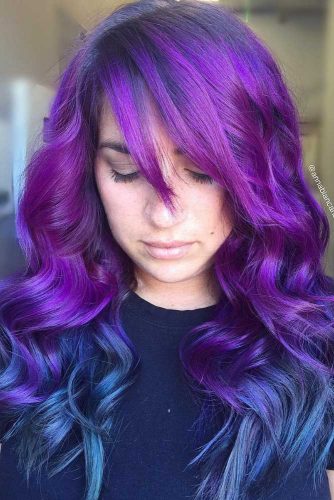 Is the movie Twilight one of your favorites? Then you could praise that masterpiece about vampires and dye your hair in the color that has the similar name – Twilight Layers. This color wash appears amazing.
ADVERTISEMENT ‧ CONTINUE READING BELOW
Mermaid Hair Color
Source: Shelleygregoryhair via Instagram, Guy_tang via Instagram, Nealmhair via Instagram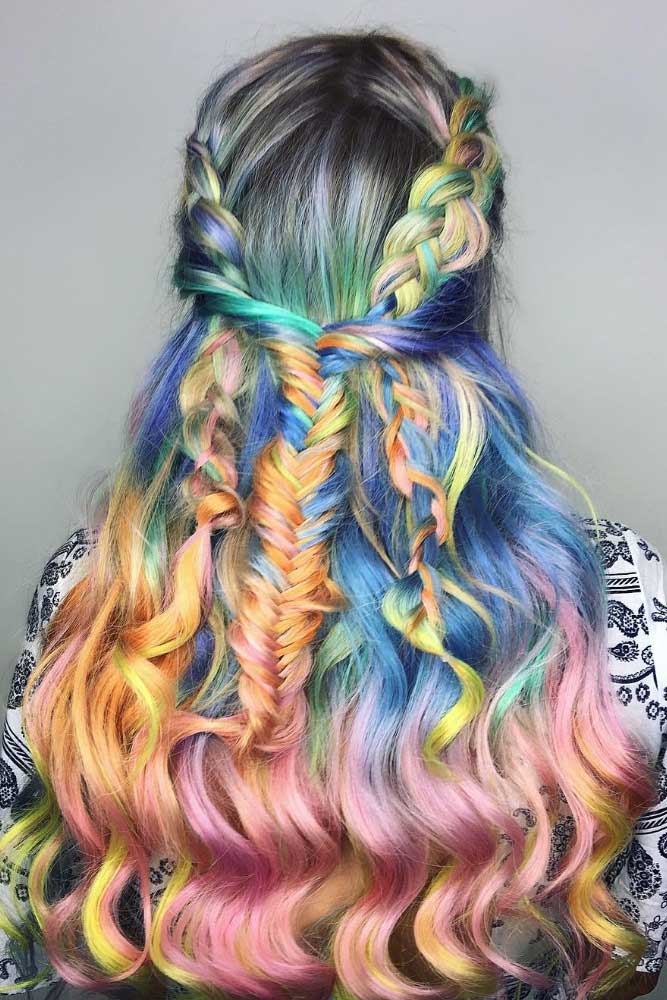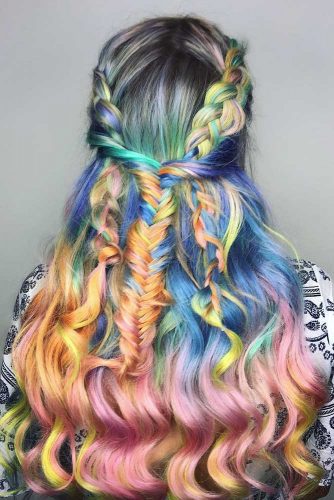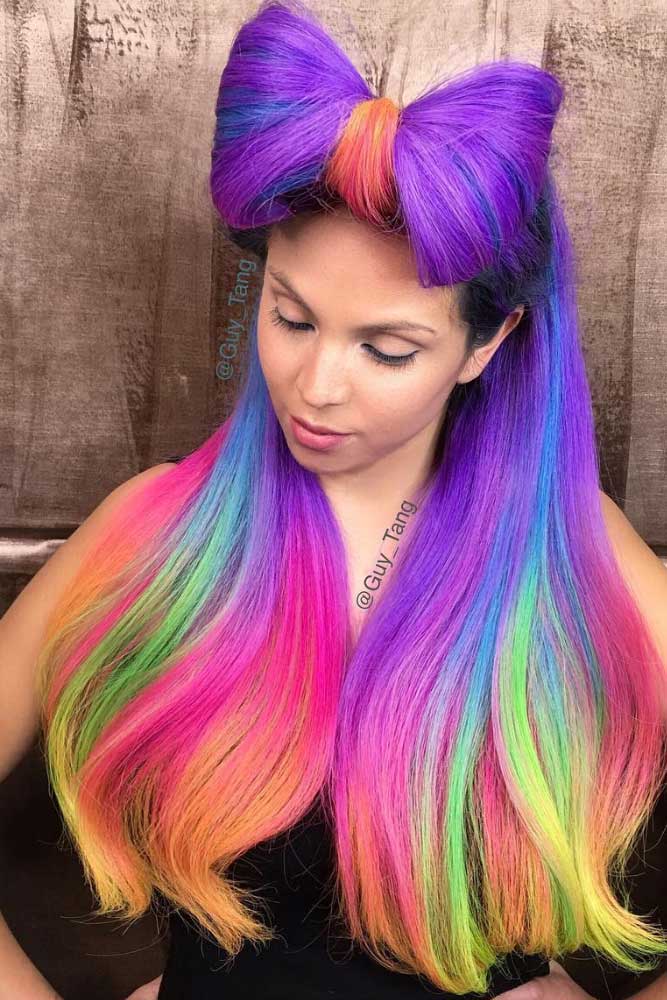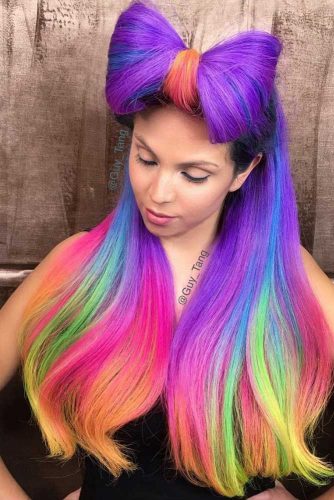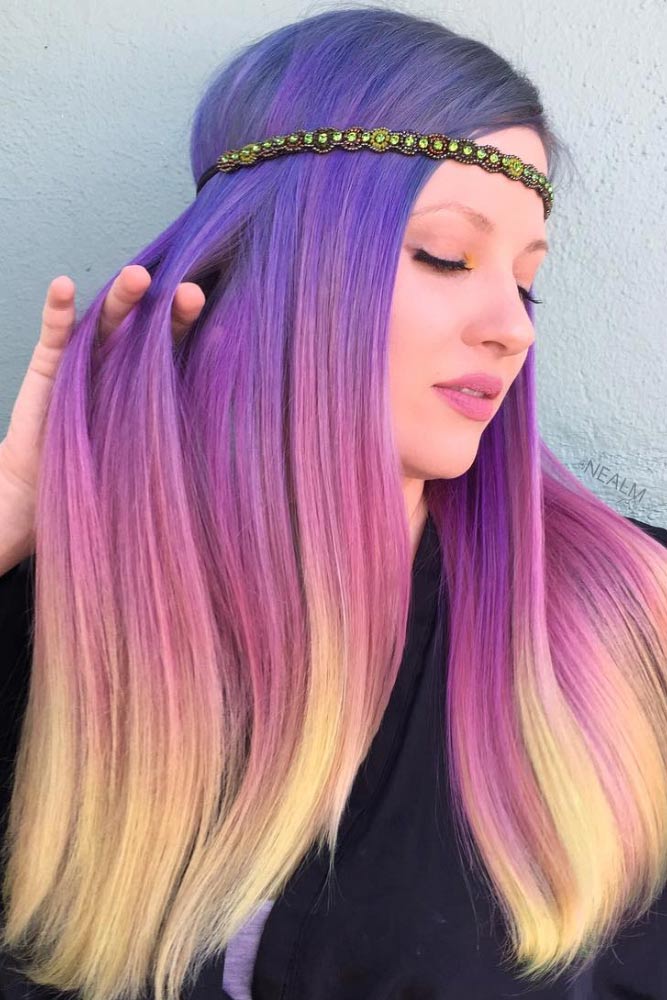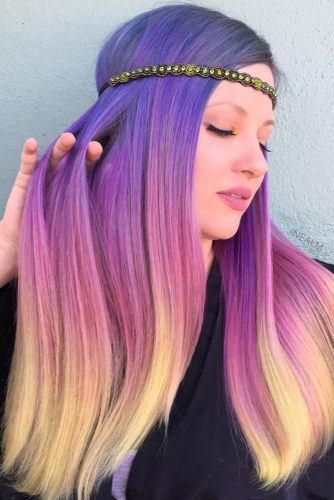 Colors like...
Blue, pink, and purple blend perfectly to create a multi-dimensional effect that reminds us of the space. A layered haircut will truly enhance this colors blend and make each of these marvelous shades pop.
Inspirational Purple and Blue Hairstyles
Source: elissawolfe via Instagram, hairbymarlenewagner via Instagram, hairbystephscissorhands via Instagram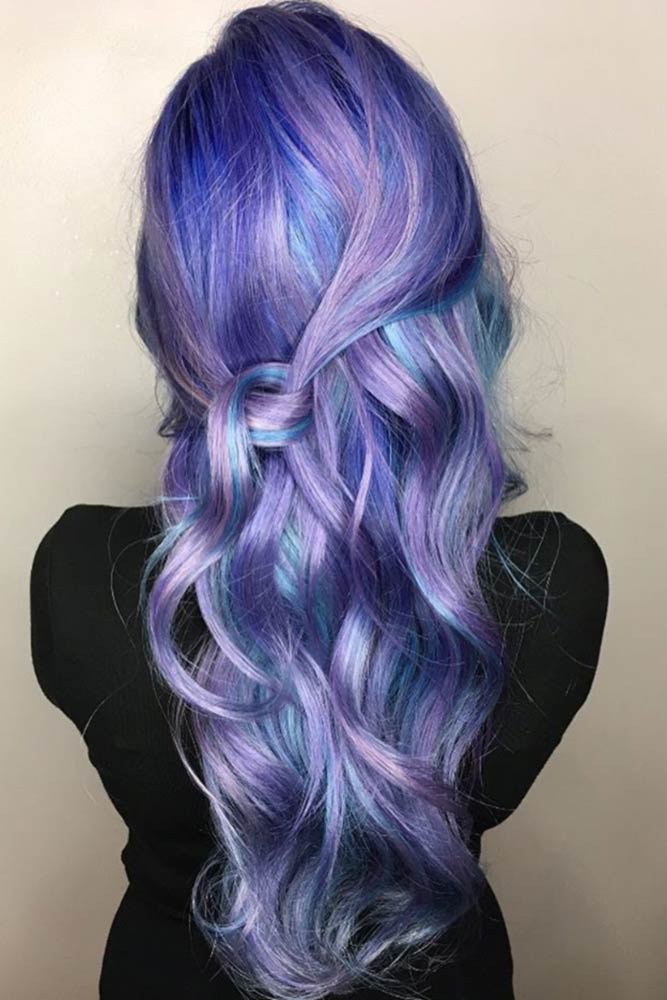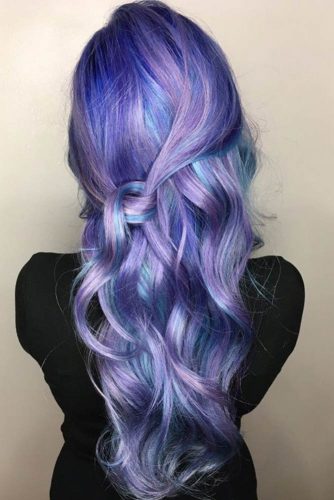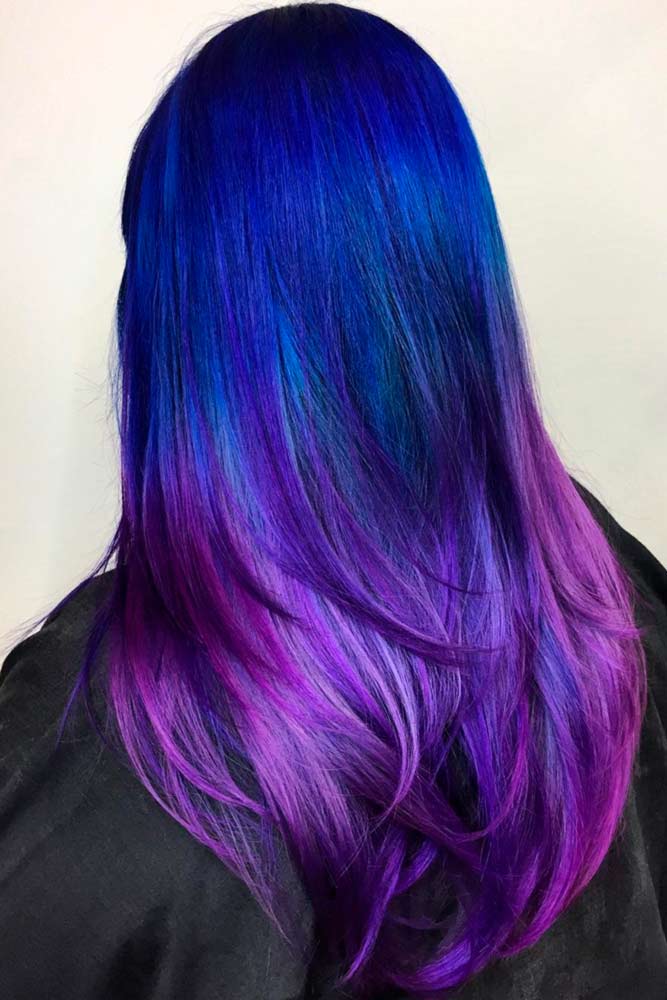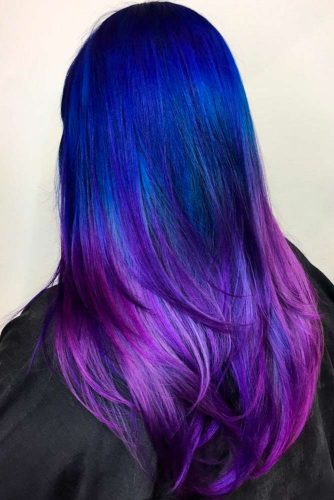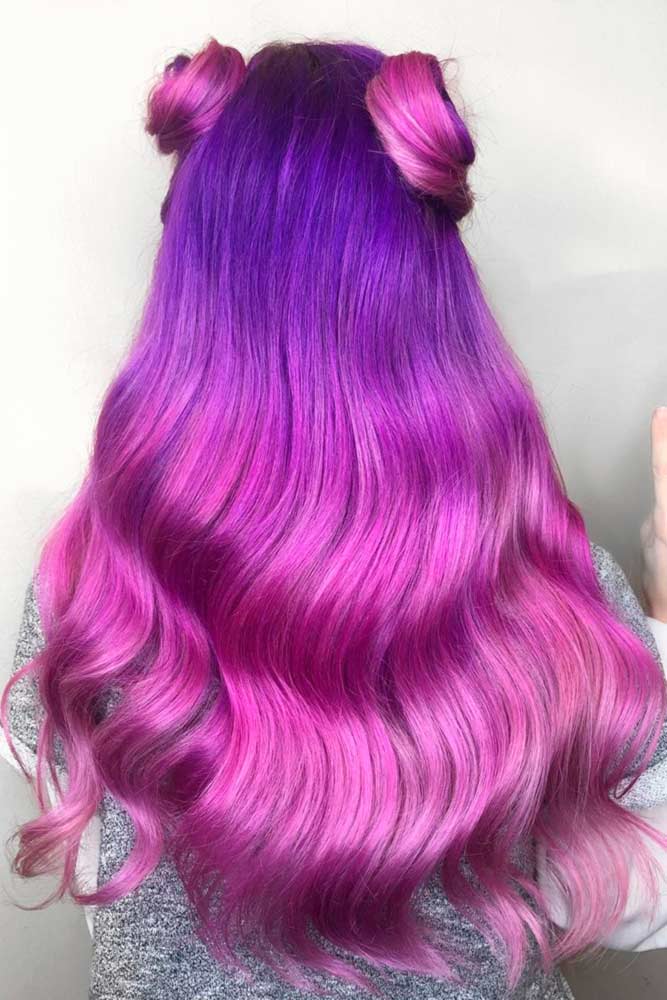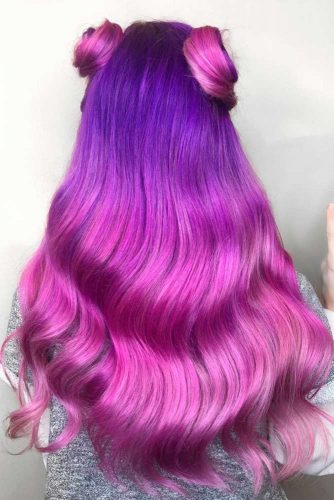 Amazing Blue and Purple Hair
Source: kimwasabi via Instagram, brandybstylist via Instagram, notanothersalon via Instagram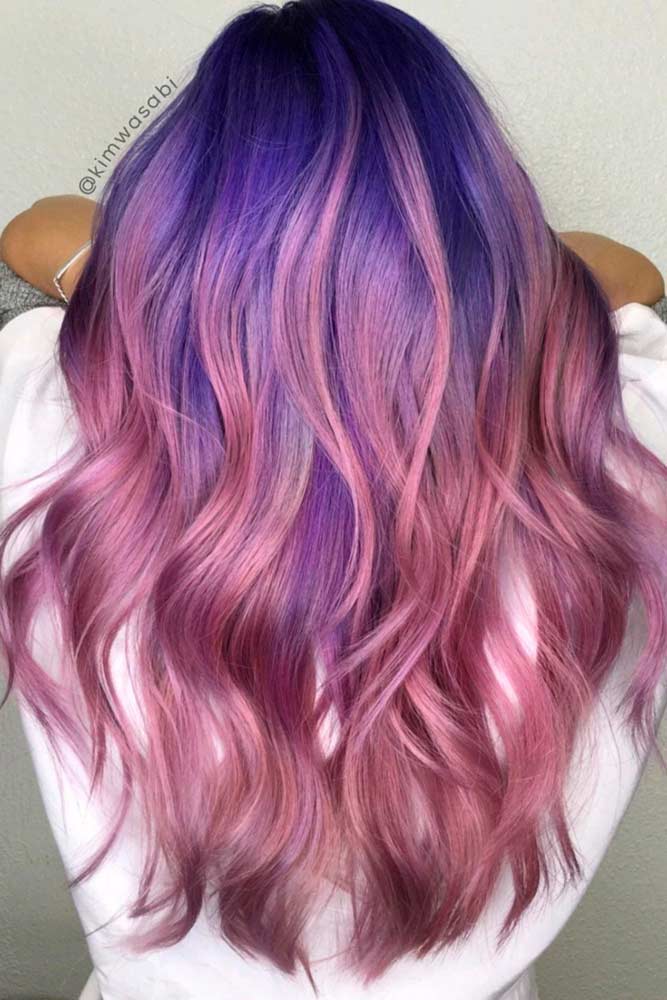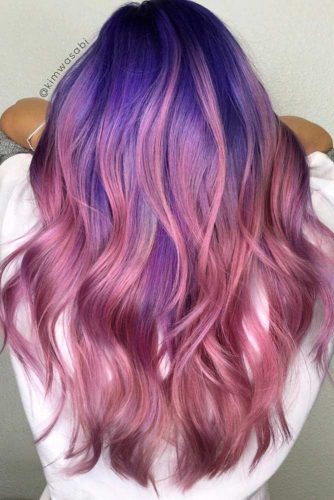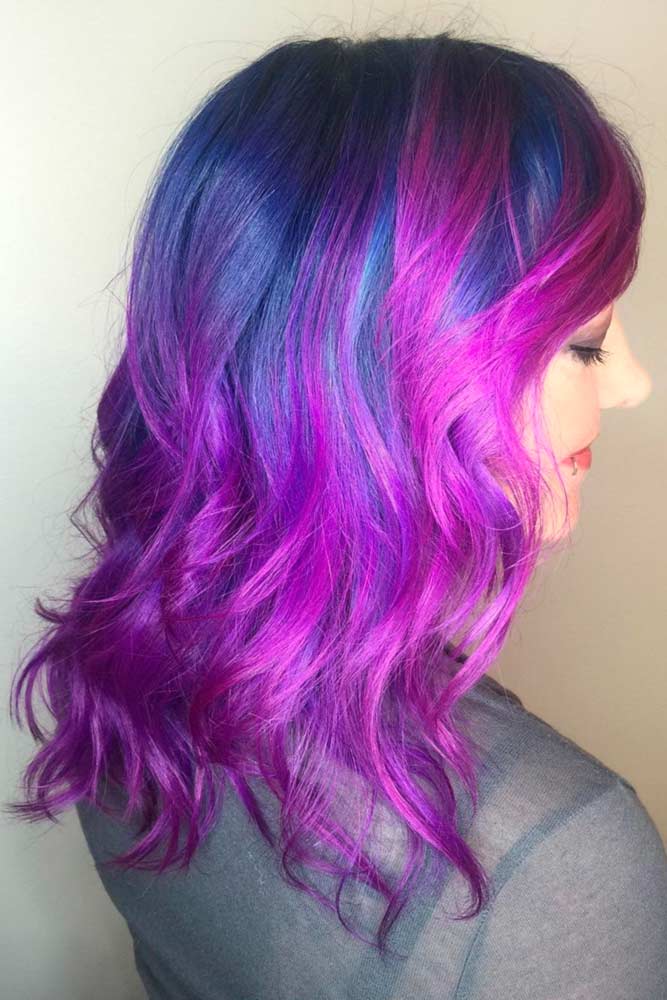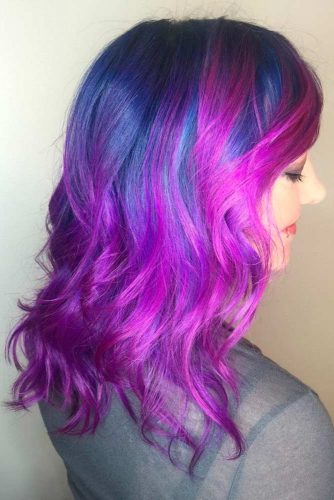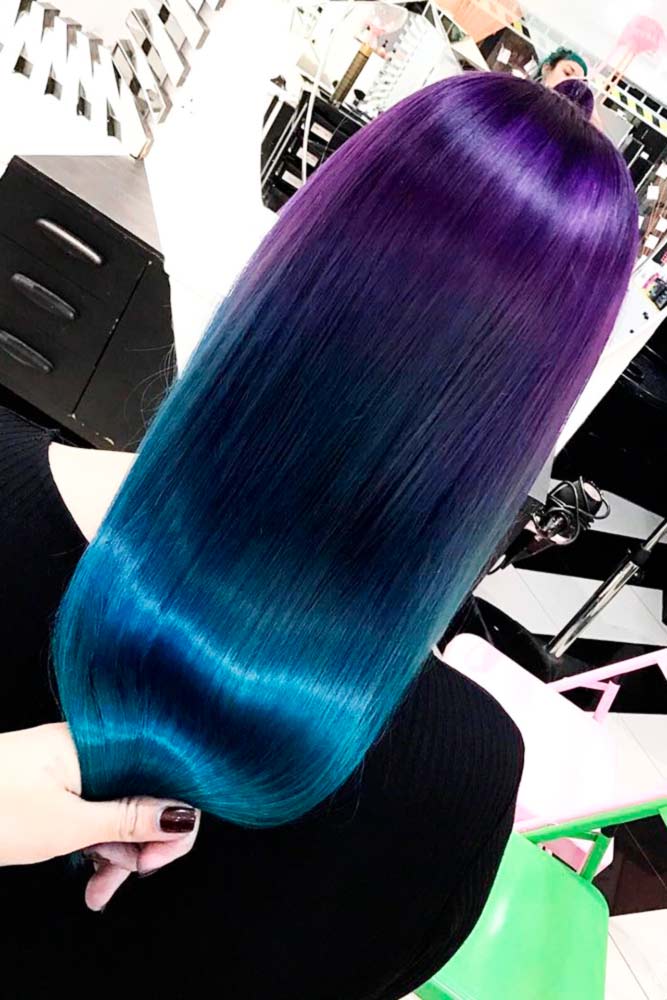 ADVERTISEMENT ‧ CONTINUE READING BELOW
Charming Purple and Blue Hair
Source: taitkieuapril05 via Instagram, brandybstylist via Instagram, kimwasabi via Instagram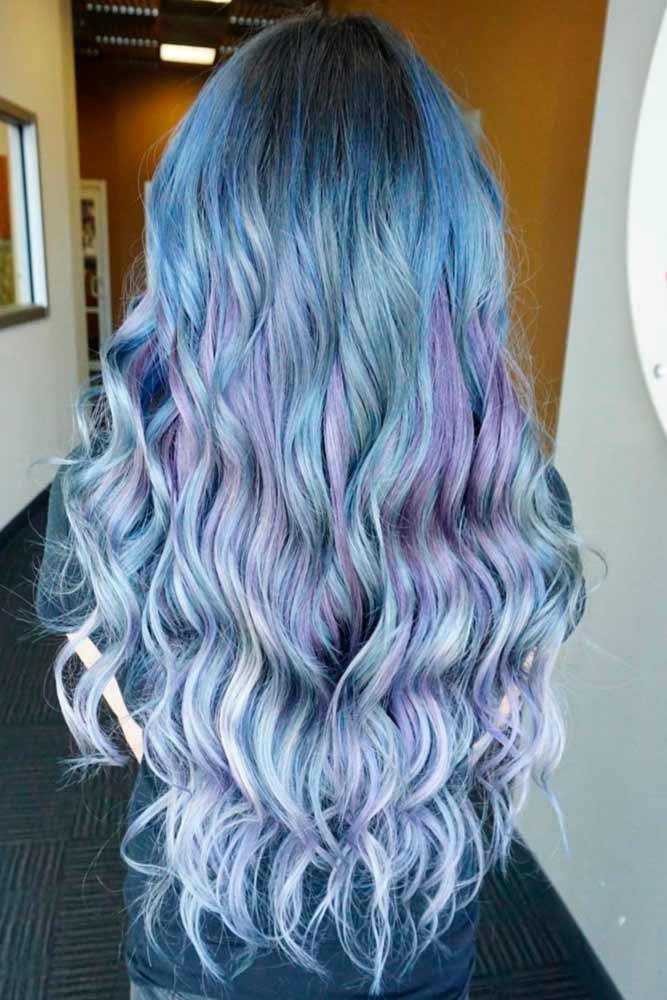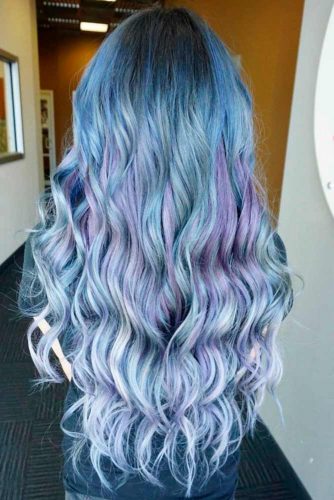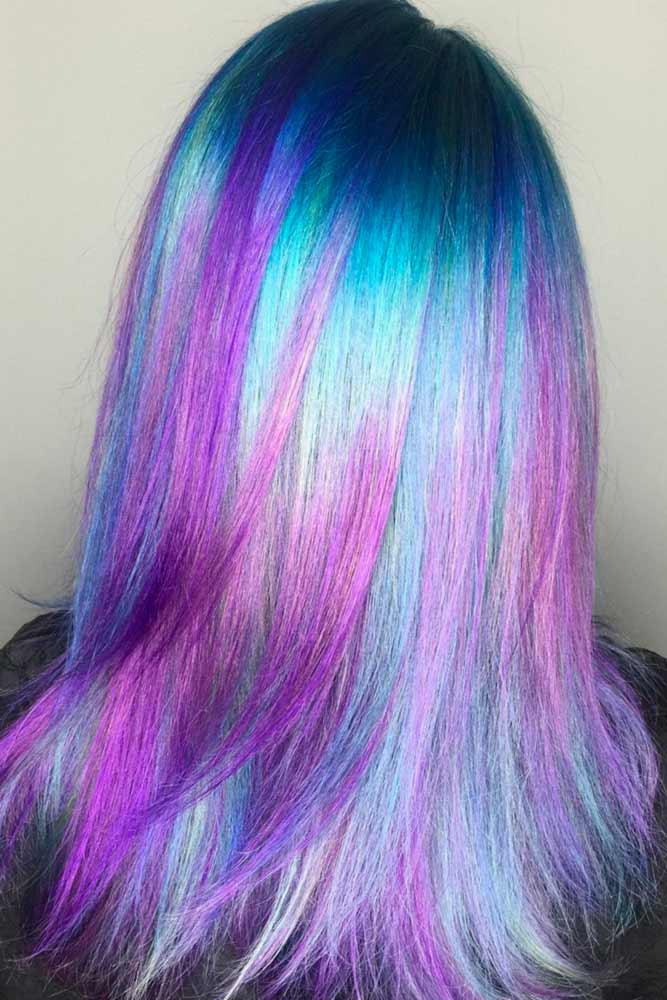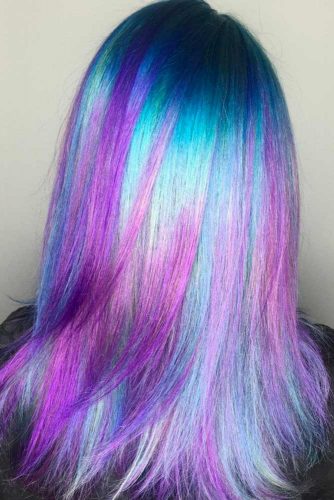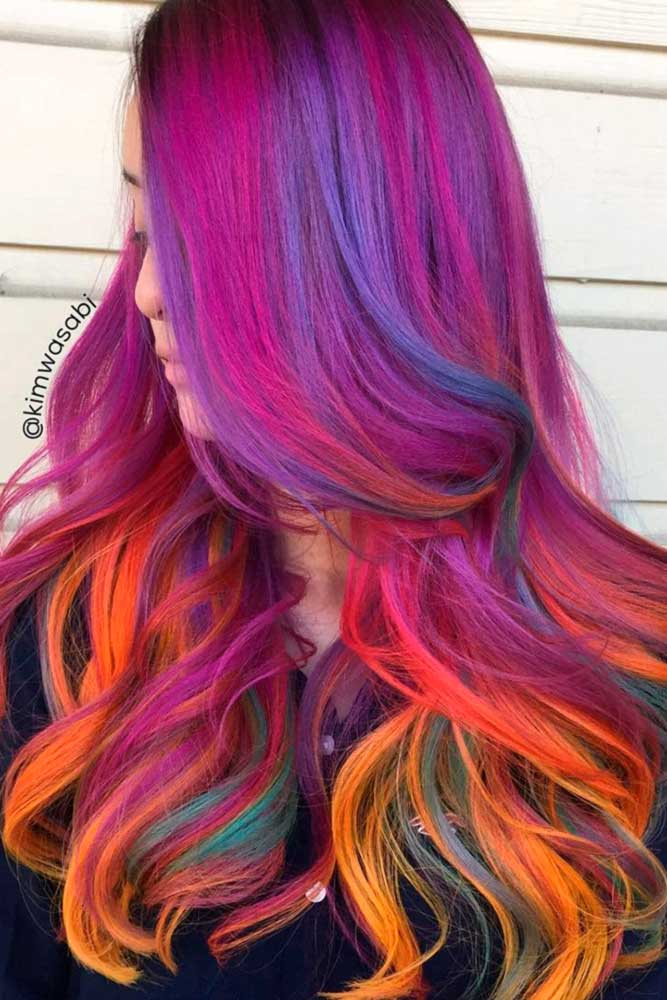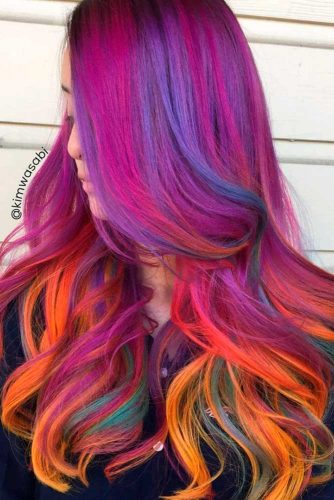 Braided Hairstyles
Source: Heatherchapmanhair via Instagram, Hairgod_zito via Instagram, Candicemarielv via Instagram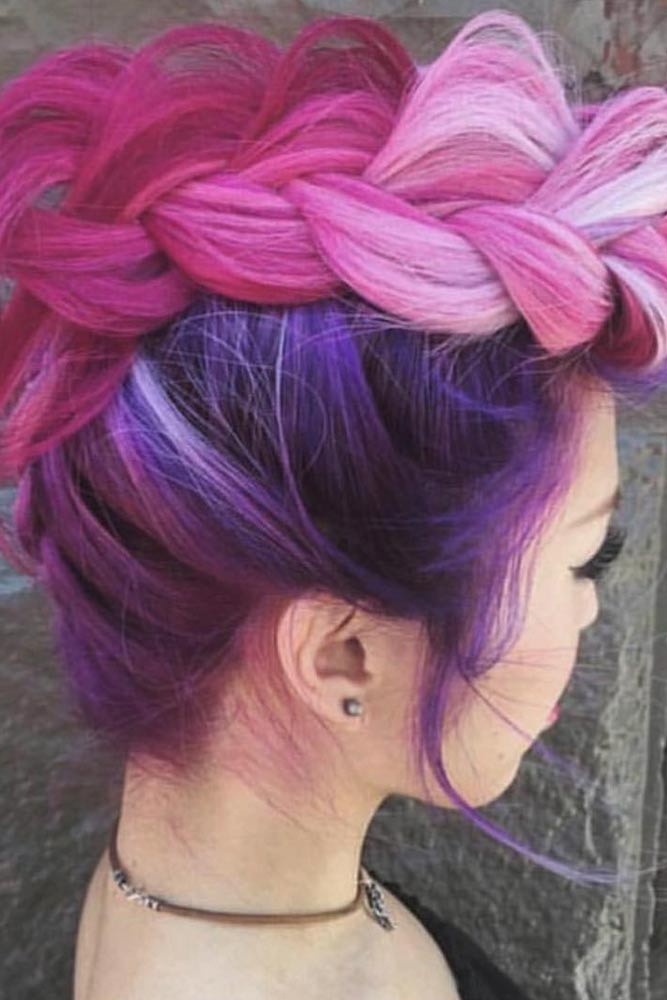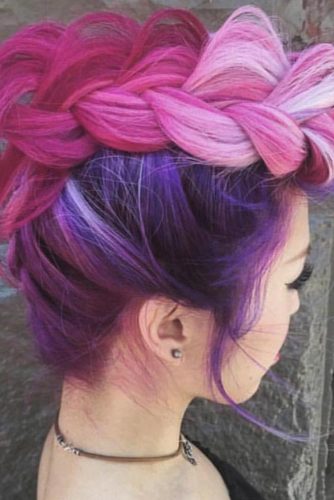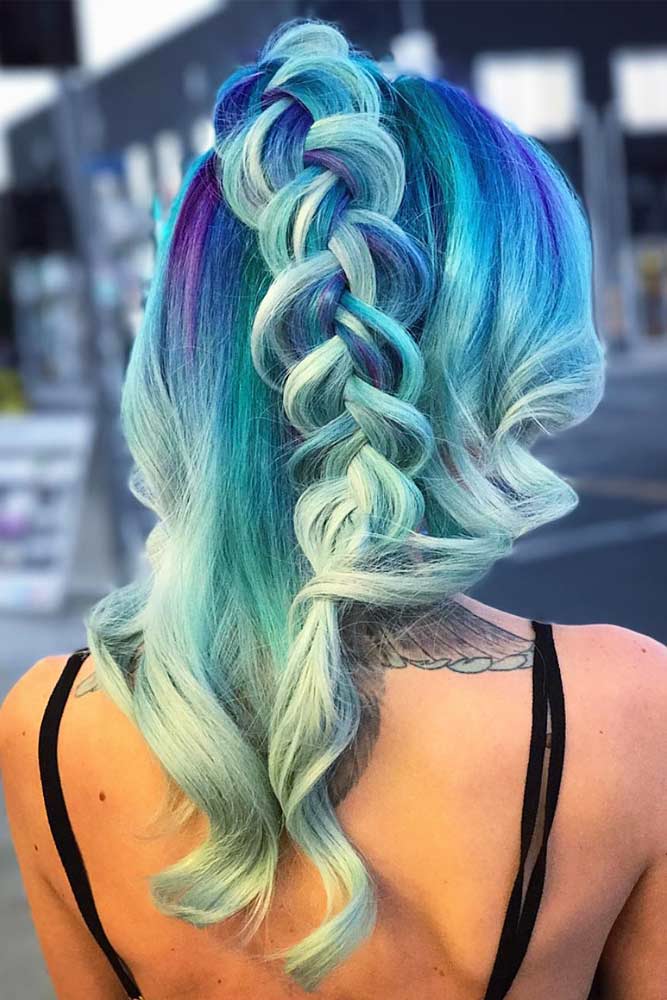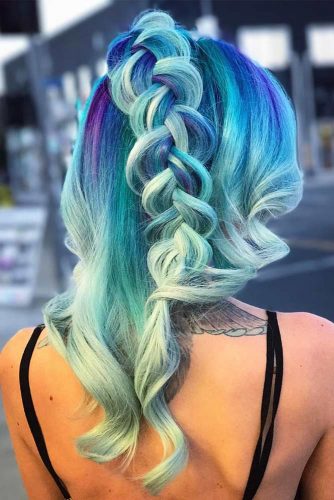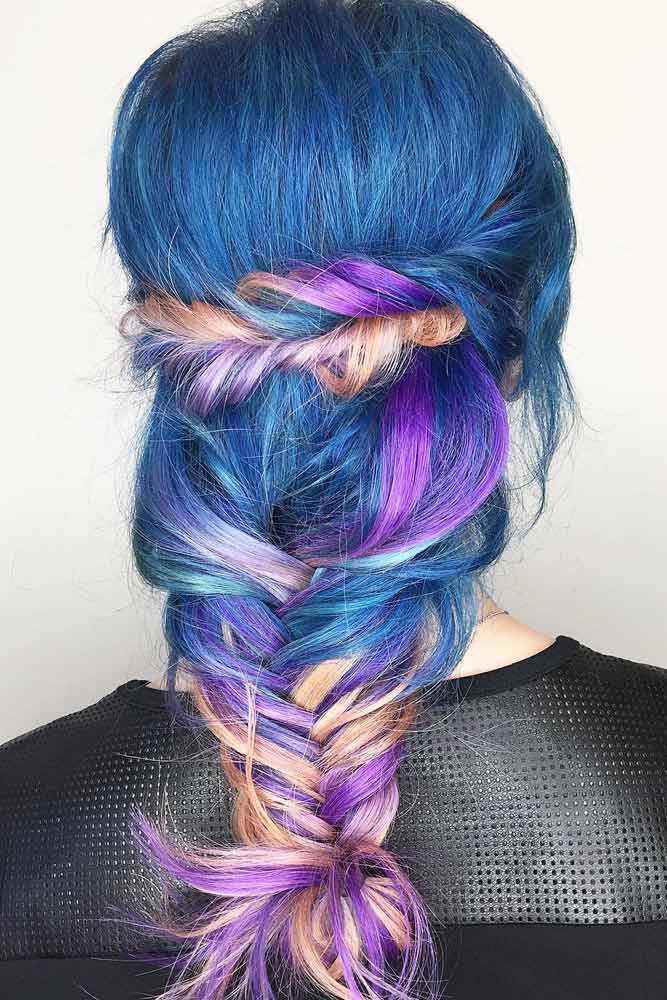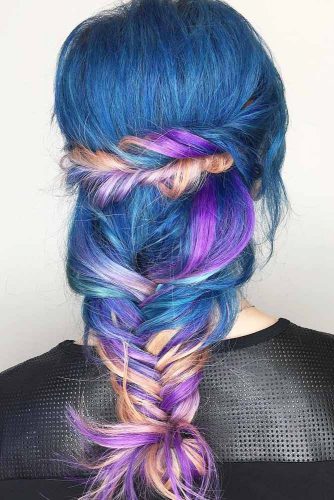 Touch of Greenery
Source: Hairgod_zito via Instagram, Hairbykaseyoh via Instagram, Heatherchapmanhair via Instagram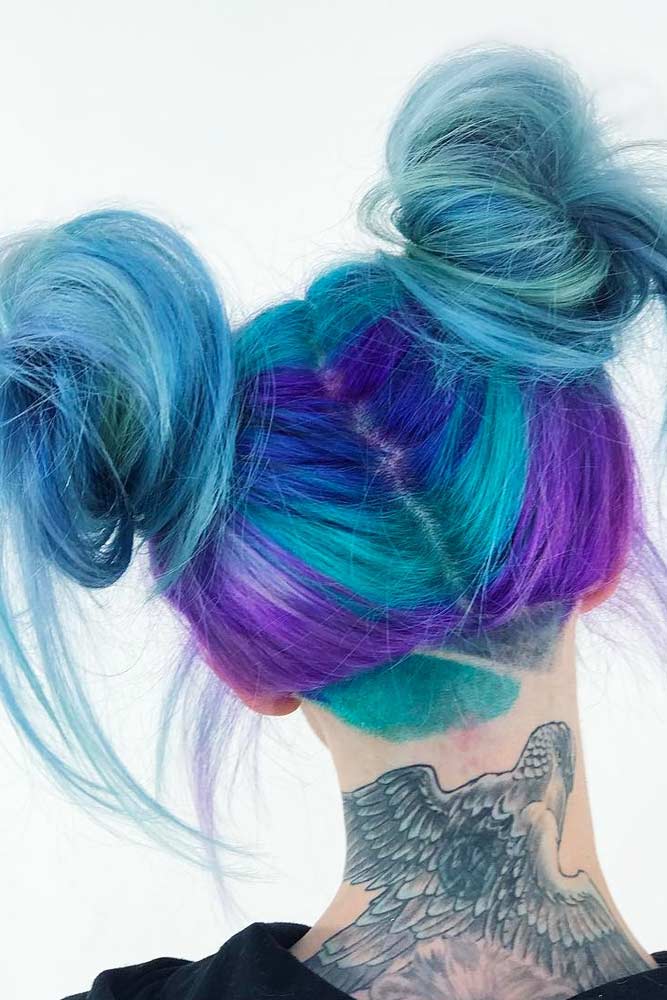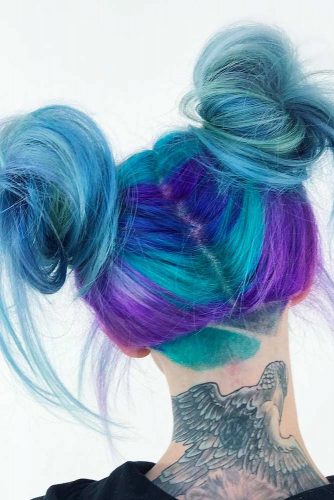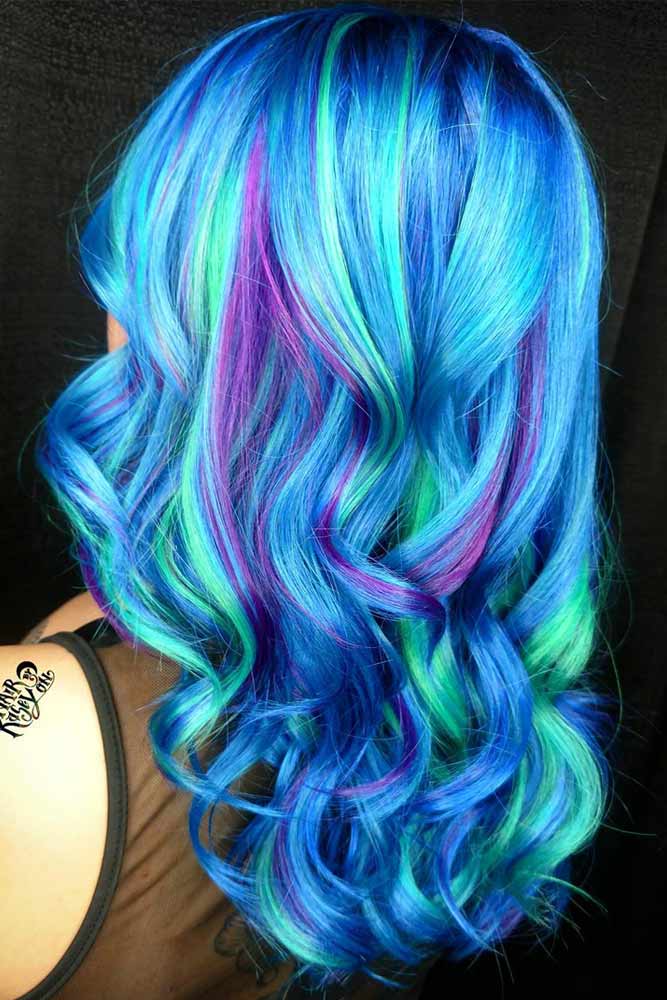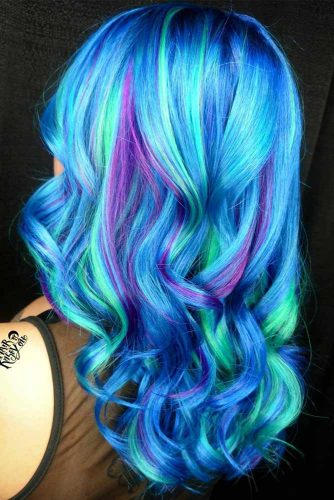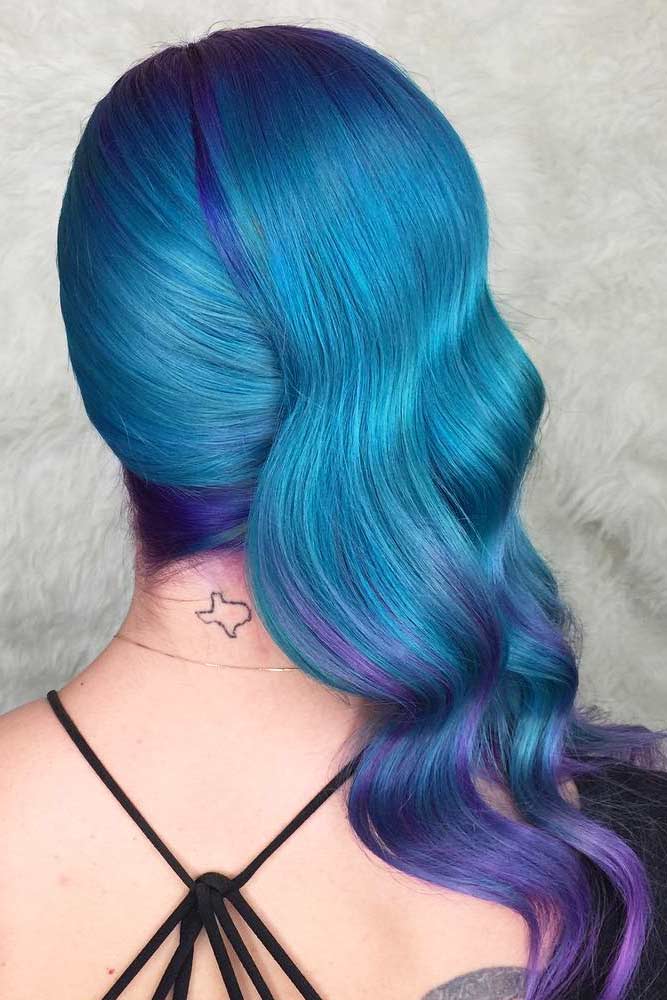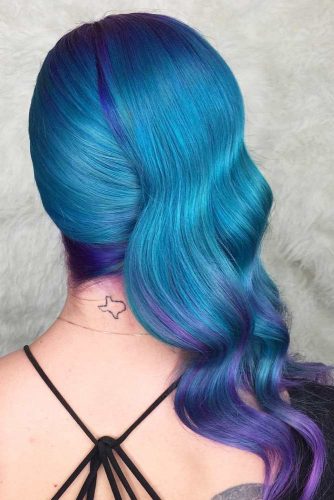 ADVERTISEMENT ‧ CONTINUE READING BELOW
Pastel Ombre Ideas
Source: Jaymz.marsters via Instagram, Caroline.anythingbutbasic via Instagram, Caroline.anythingbutbasic via Instagram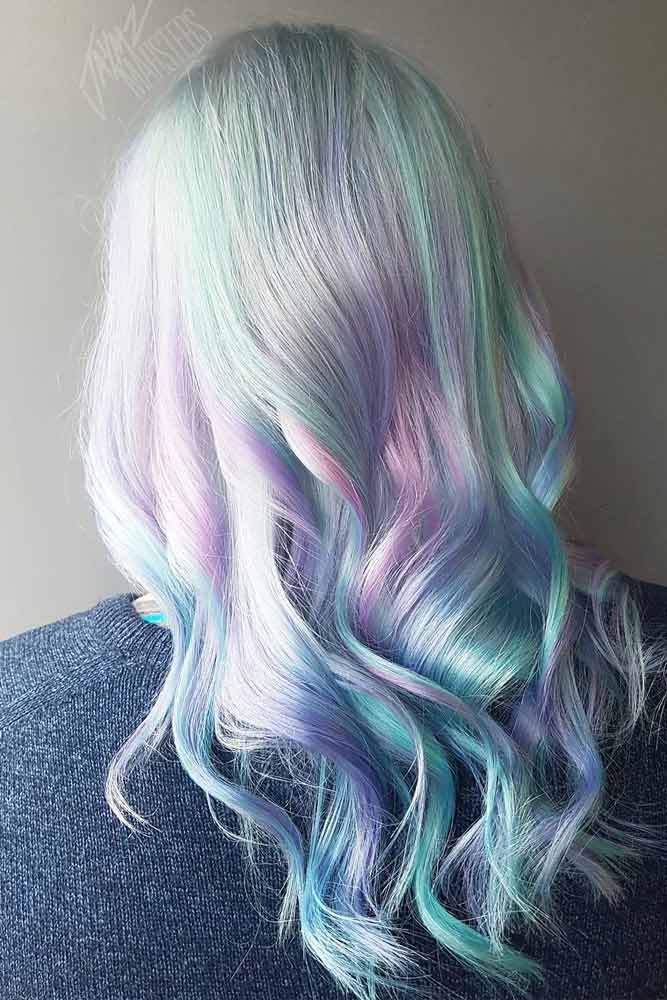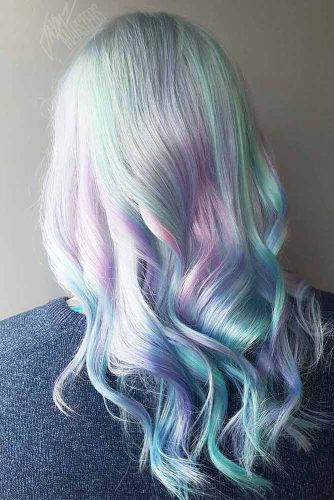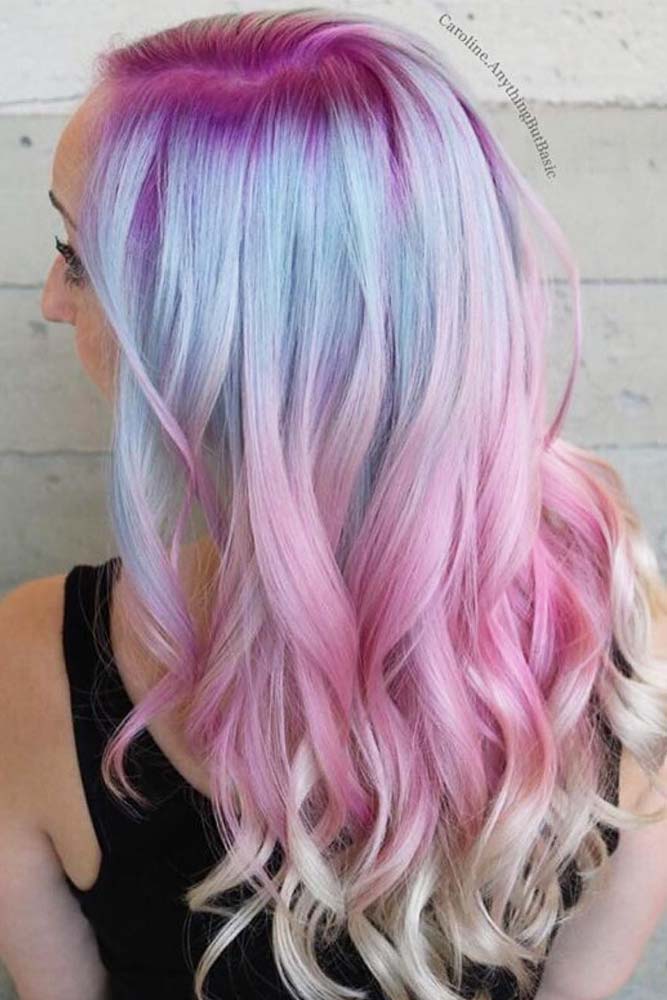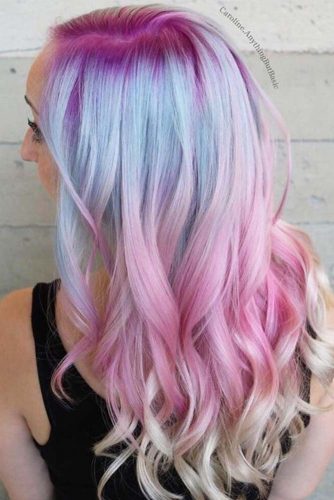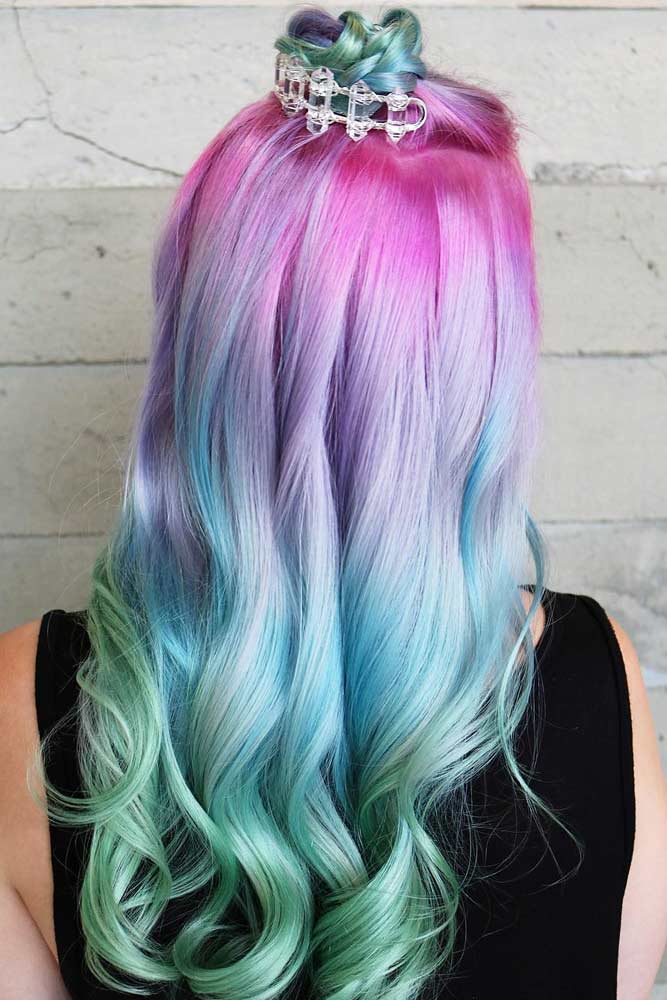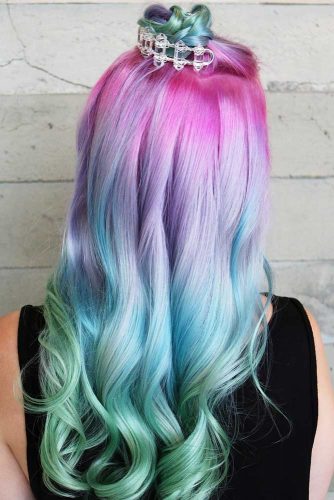 Bold Looks with Other Colors
Source: Stephygnarstagram via Instagram, Ellaschair via Instagram, Taylorrae_hair via Instagram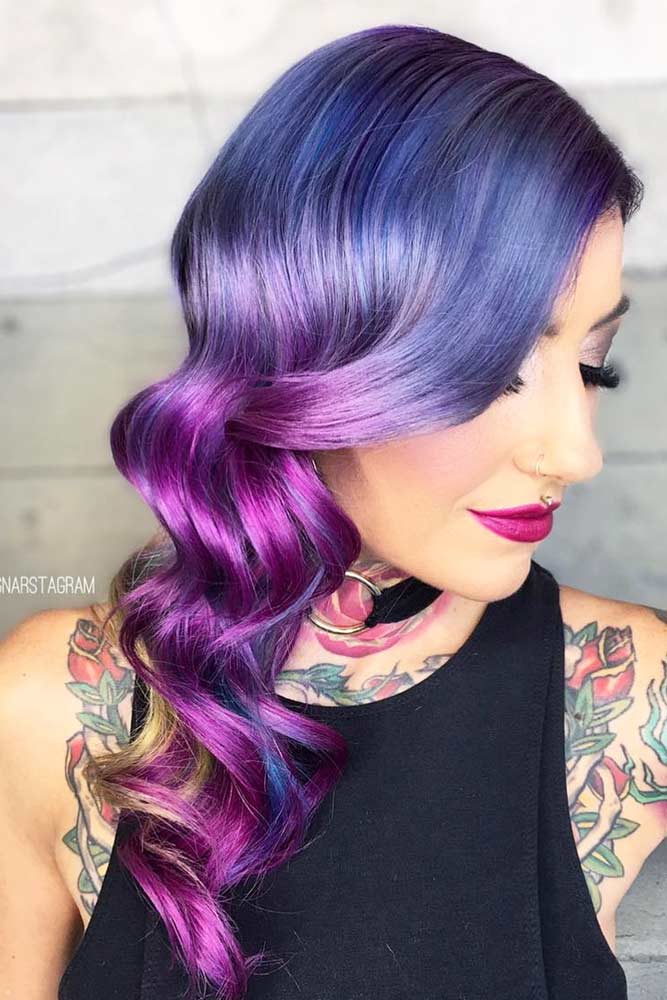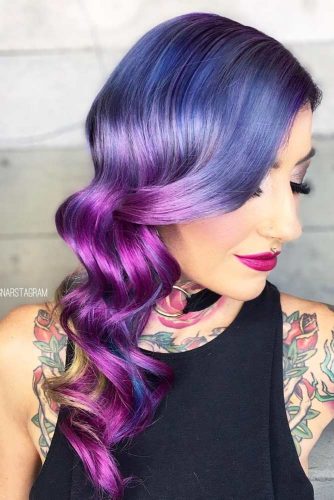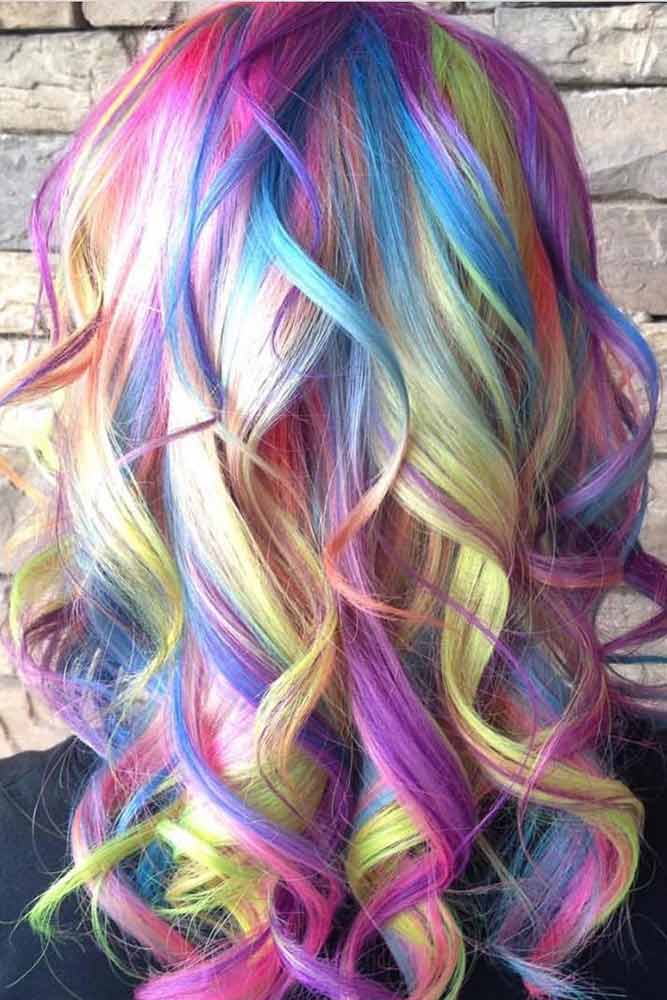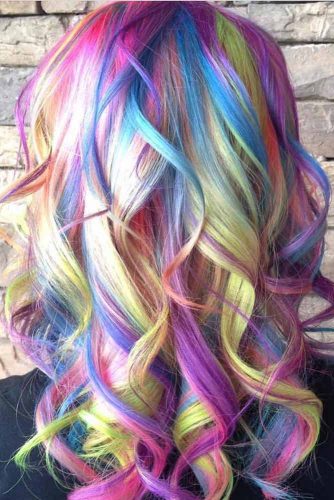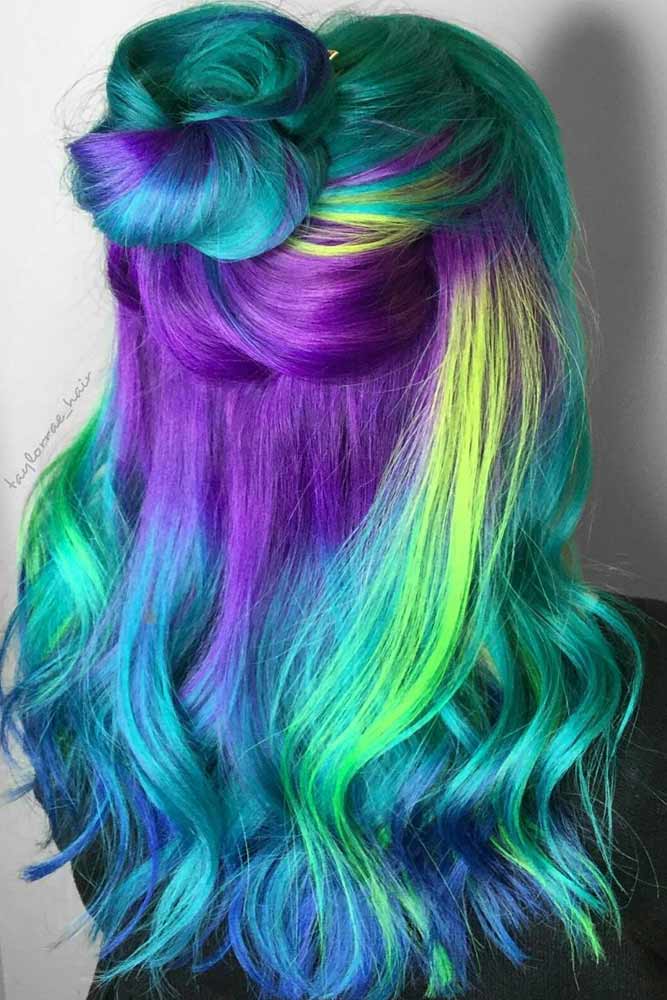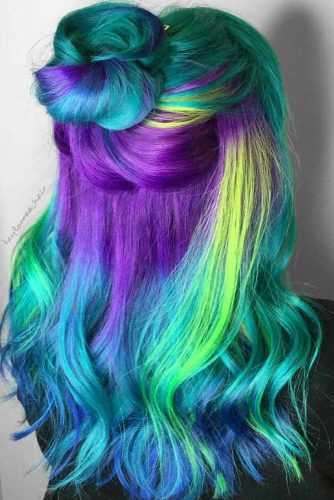 ADVERTISEMENT ‧ CONTINUE READING BELOW