One may know it as a temp fade, your barber may call it a Brooklyn fade, and some gentlemen prefer to call its full name - temple fade. The truth is, you can call the cut what you like; the point is that it's on everyone's lips, and not for nothing.
Whatever haircut or hairstyle you rock can be even more accentuating and beneficial once you go for the clean finish of the fade. To get what we mean, check out the hottest compilation of the men's modern hair trend!
What Is A Temp Fade?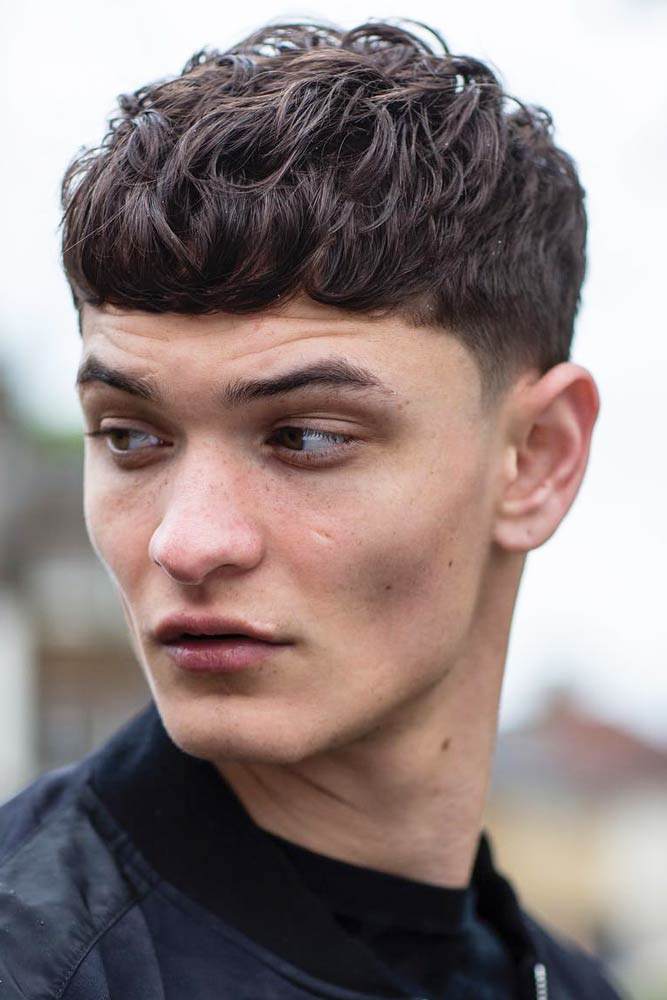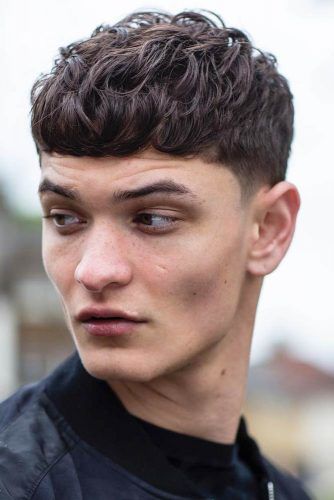 Source: kevinluchmun via Instagram
The temple fade haircut is nothing but a neat, accentuating finish. To achieve it, a steady-handed barber will carve out your hairline giving it a rectangular shape. The best thing about the cut is that it can adapt to any image and give it a sense of immaculacy.
How To Get A Temp Fade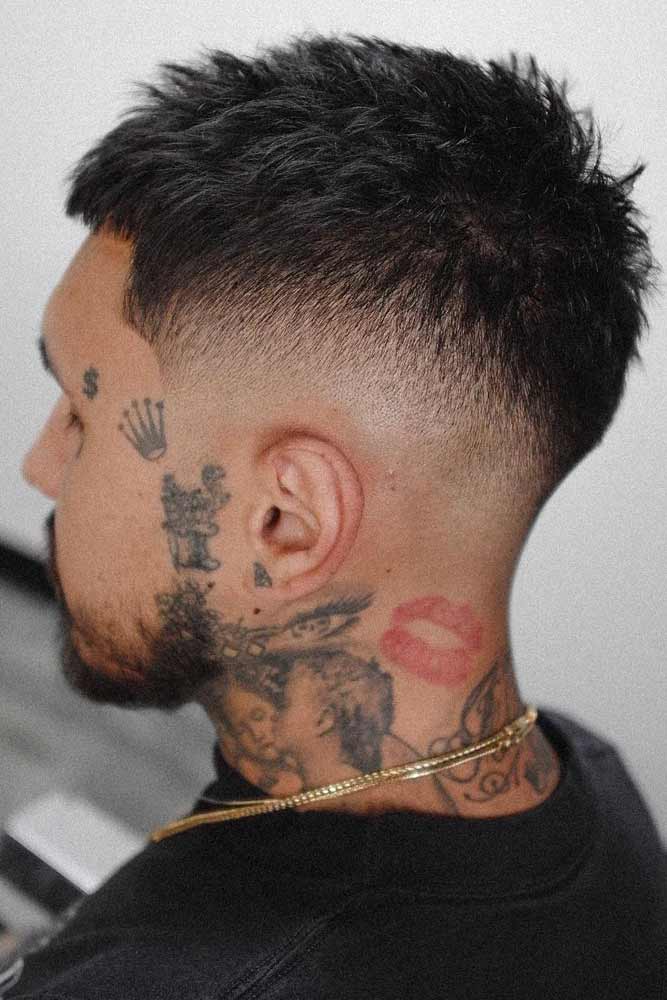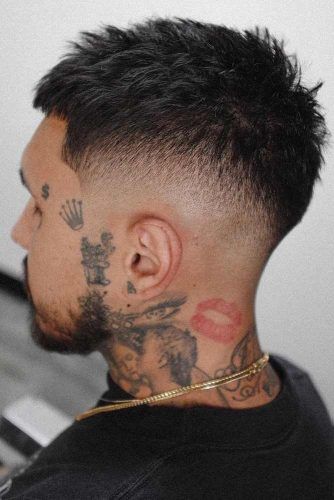 Source: staygold31 via Instagram
First off, to get the desired look, you need to find a barber that not just knows how to cut a temp fade but can provide you with the sharpness that nicely blends with the rest of your hair. Secondly, it's better to take a pic of line up hair you want to get and show it to your barber, specifying the details of the design.
Some Ideas Of Temple Fade Haircut Combinations
The cut has many names and many faces. You can also meet it as a "lineup haircut", "blow up", and "box fade". And you know what? They will all look different while having a similar pattern. In other words, if you want to individualize your look with edgy, masculine vibes, these ideas will come in handy.
High Temple Fade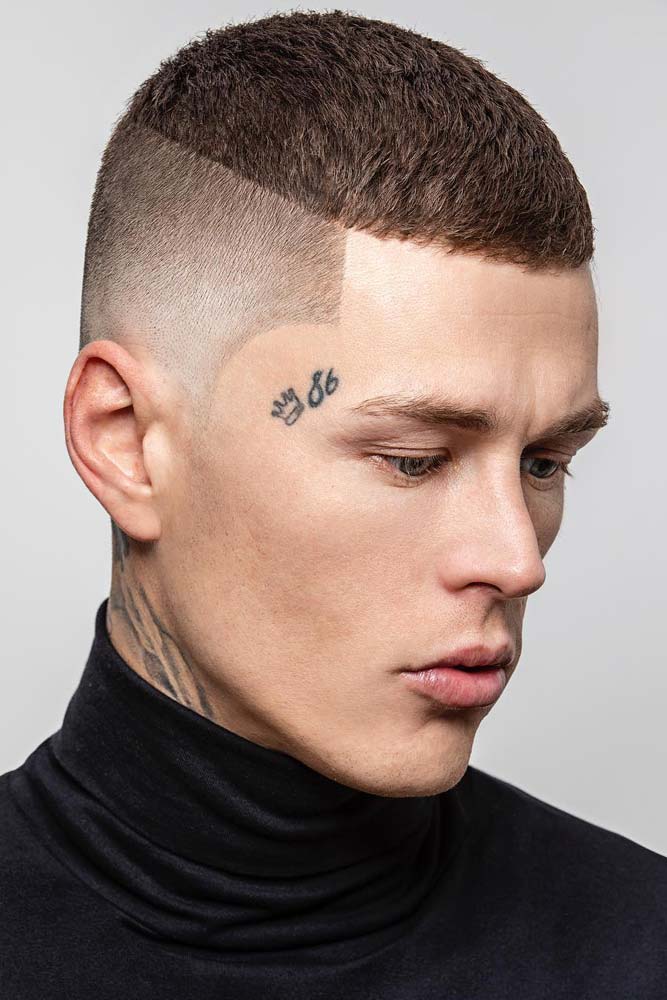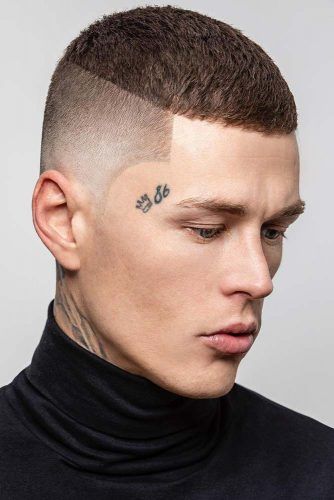 Source: kevinluchmun via Instagram
Why don't make an already eye-catching cut even more outstanding with a high fade? The high temp fade above adds a lot of character to the wearer's look.
Mid Temp Fade Haircut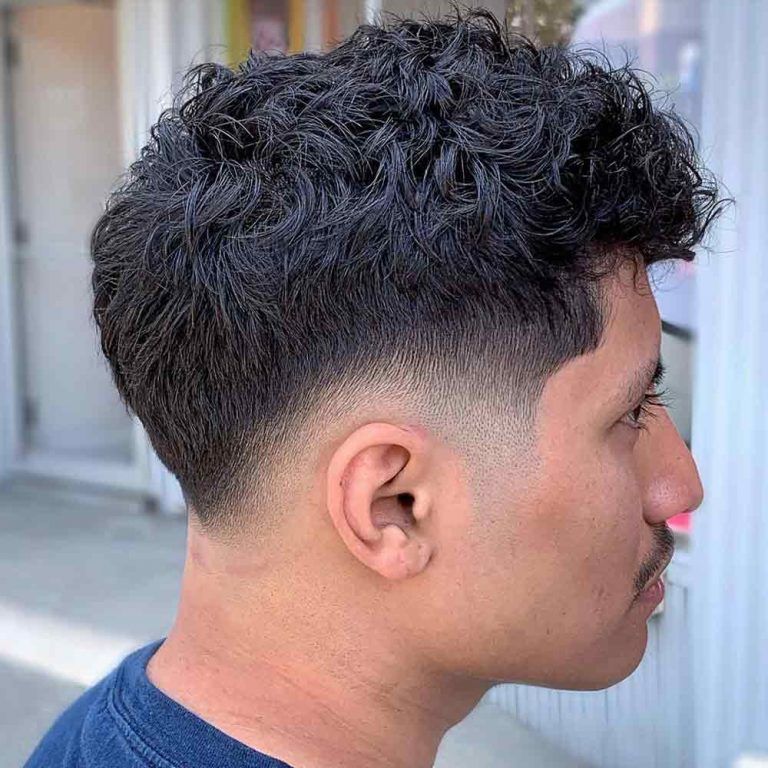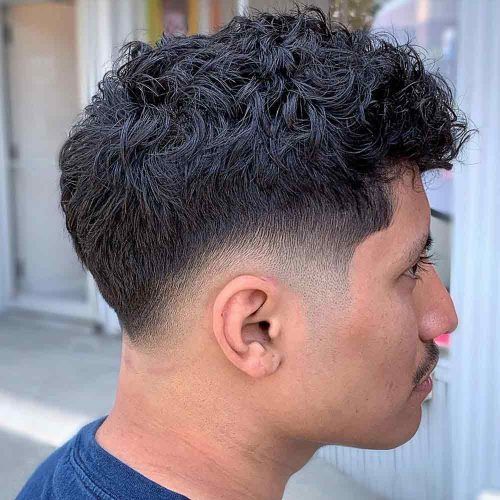 Source: alexthegreatvivar via Instagram
A mid temp fade haircut can awesomely build the balance for curly chevelures. This mid fade gives a smooth finish to the thick, unruly texture.
Low Fade With Temp Fade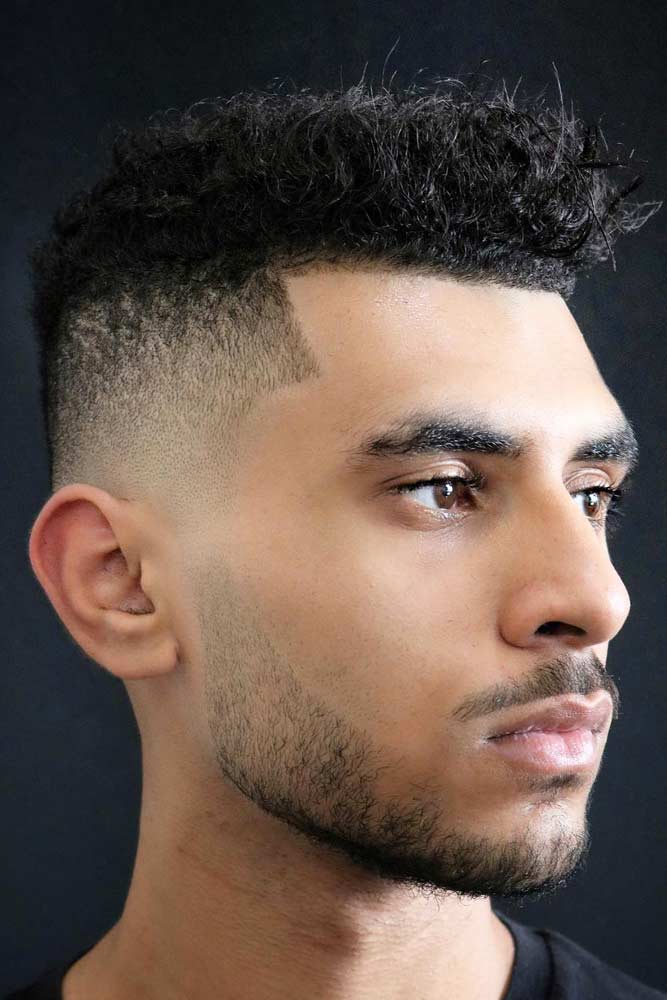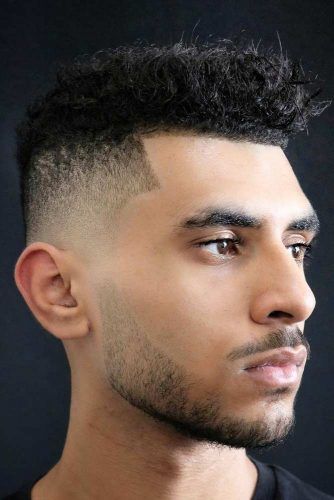 Source: hayden_cassidy via Instagram
How about some texture experiments? For curly hair, a low temp fade that mixes the temp with a low fade is real well-groomed salvation.
Buzz Cut Temple Fade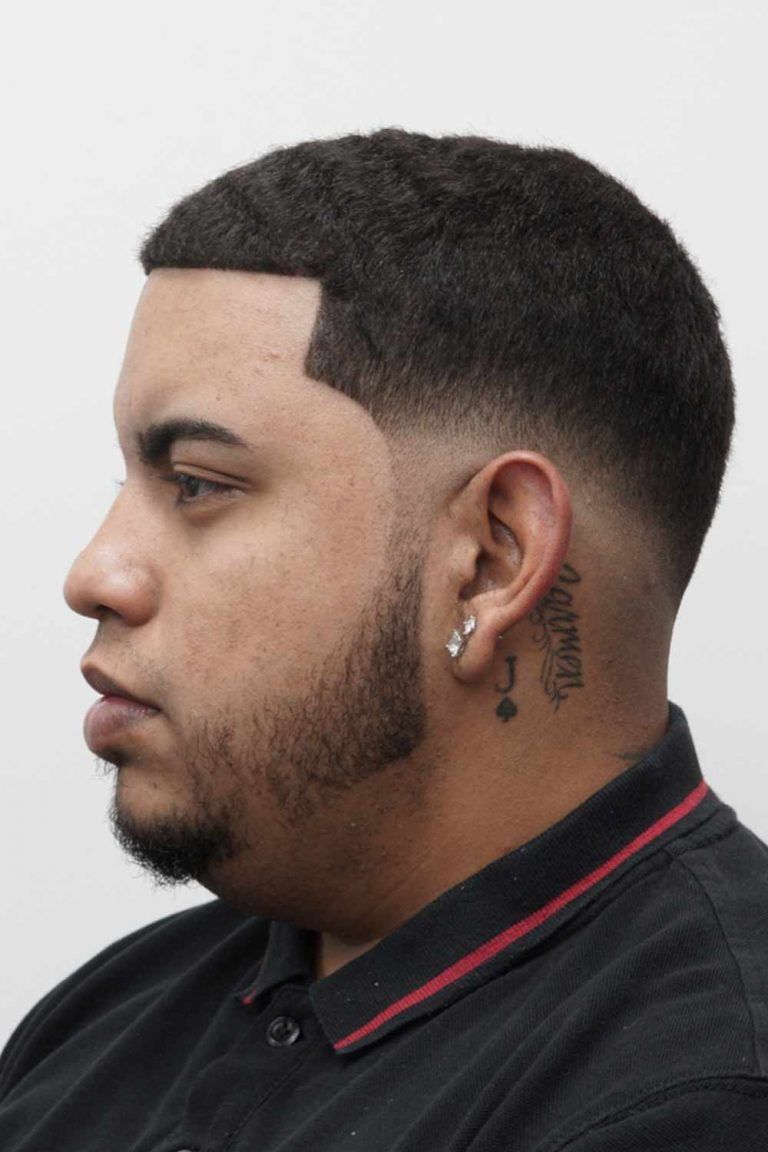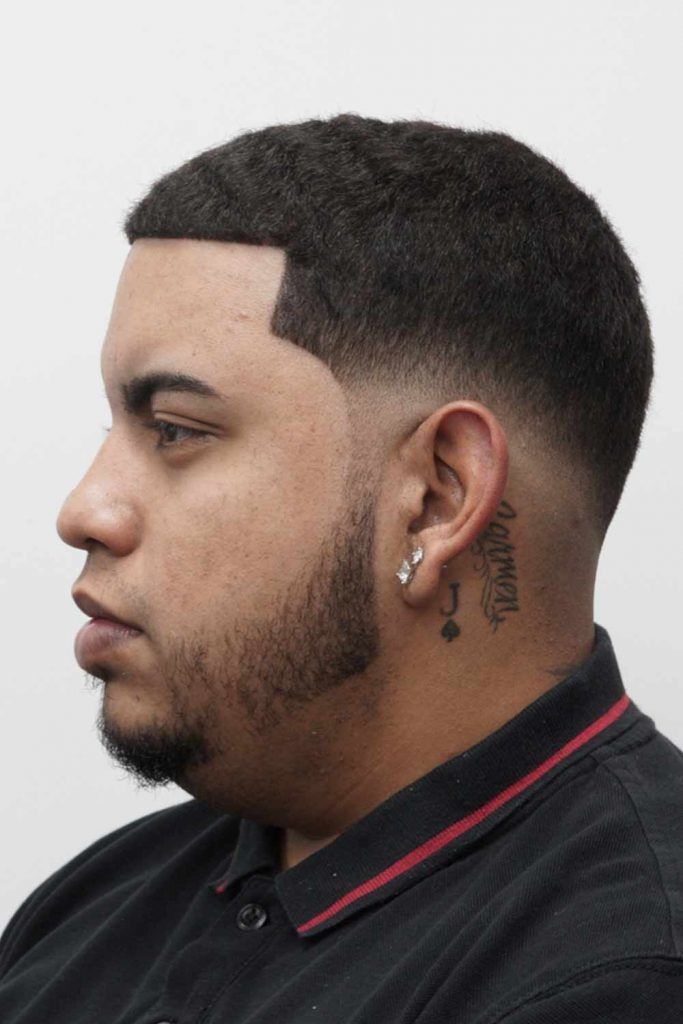 Source: andyfadepro via Instagram
There's no a temp fade short hair can't complement. On the contrary, even a simple buzz cut will show up in a new light with such an edgy, modern touch.
Curly Mohawk
Переглянути цей допис в Instagram
For temple fade curly hair isn't a problem at all. If you want something clean but bold enough, you can't go wrong with a Mohawk haircut and burst fade.
Temp Fade With Hard Part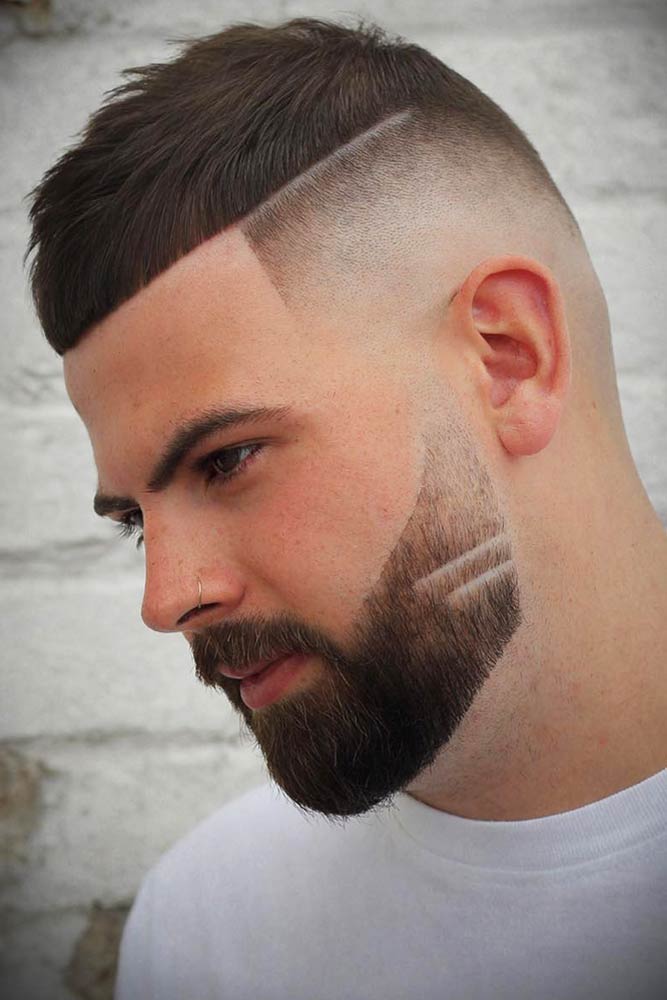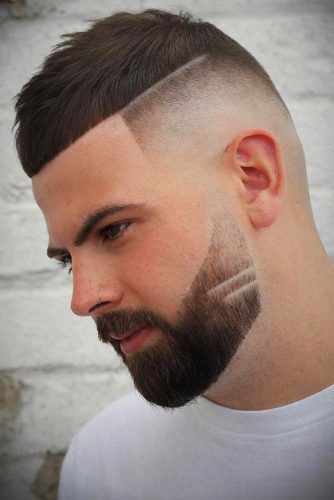 Source: cal_newsome via Instagram
A hard part haircut usually comes with an undercut to form an unbelievably precise and outlined look. And you can make it even bigger, do you get what we mean?
Three-Section Line Up Haircut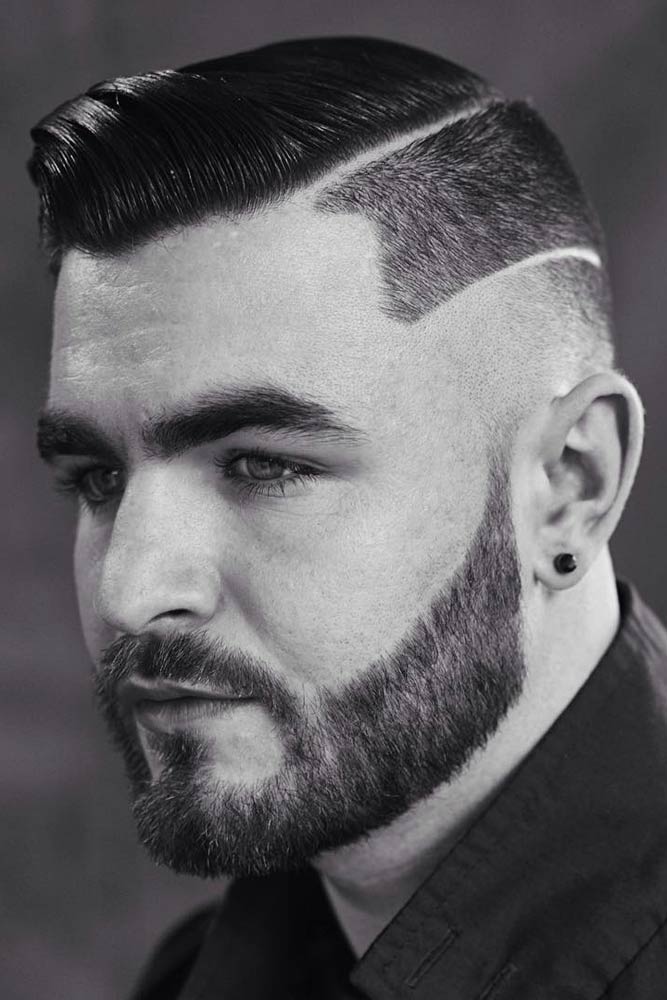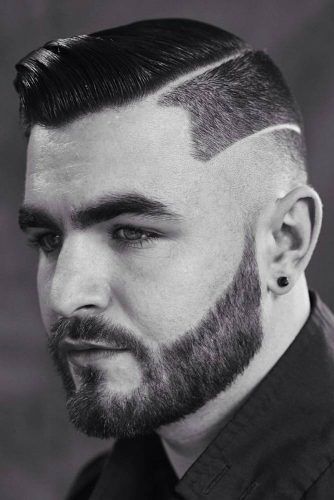 Source: londonschoolofbarbering via Instagram
Needless to say how ravishing the temple fade with beard look together. This rough, sectioned line up is a staggering combination of tidiness and virility.
Sponge Twist Hairstyles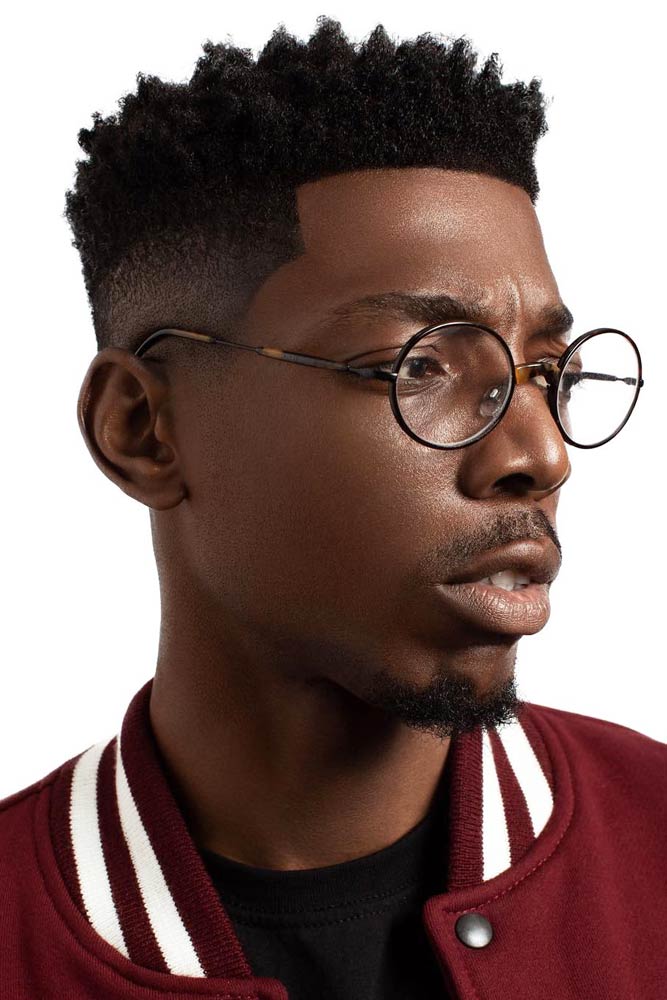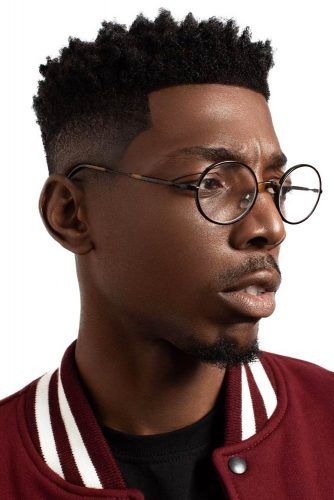 Source: dexterdapper via Instagram
The classic idea of Afro temple fade, just like a fellow high top fade haircut, will adapt to any natural hairstyle possible. Whether it's tight braids or sponge curls, the look will be clean and authentic.
Fringe Up Temp Fade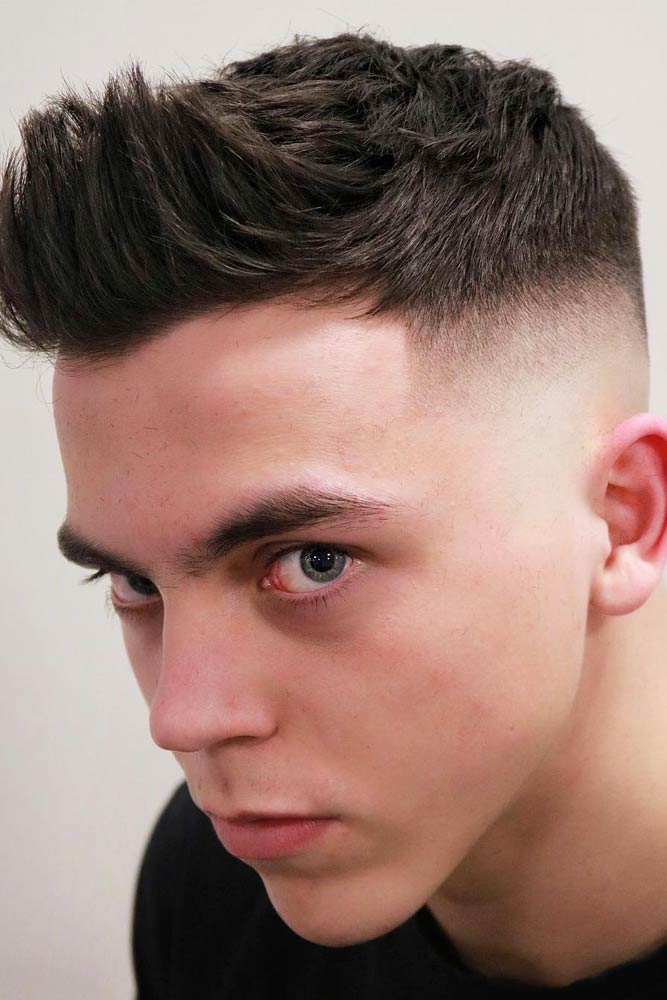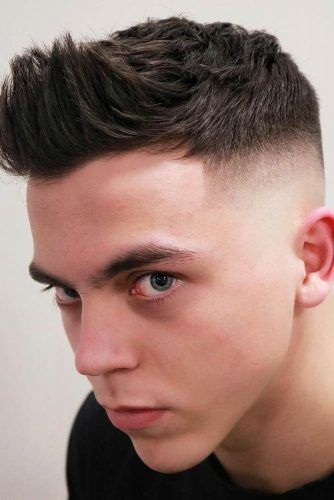 Source: hayden_cassidy via Instagram
While a simple fade haircut can't accentuate a fringe, the temple fade is something that can outline the top portion at its best.
Caesar Temple Fade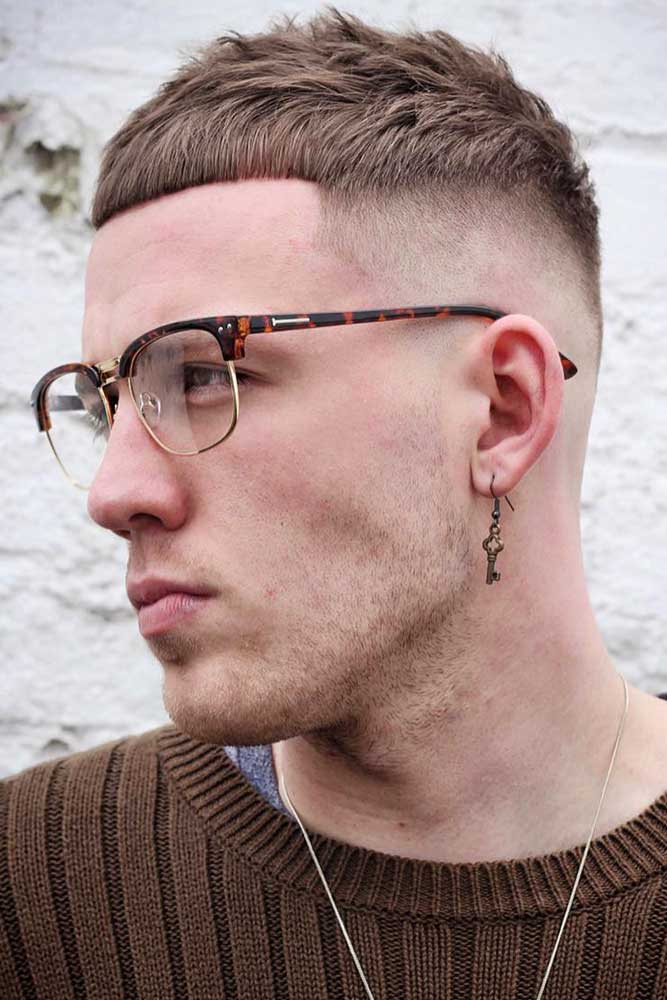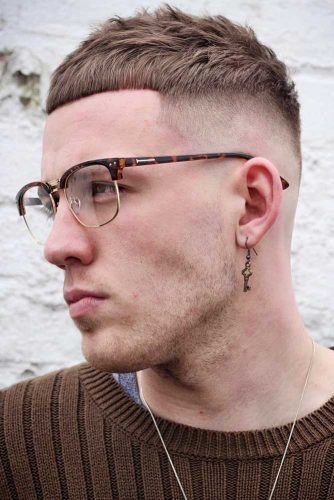 Source: cal_newsome via Instagram
A Caesar haircut seems to be an embodiment of all modern hipsters' trends. To make it even more attention-grabbing, complement the fringe area with a soft temp.
Temple Fade With Quiff Top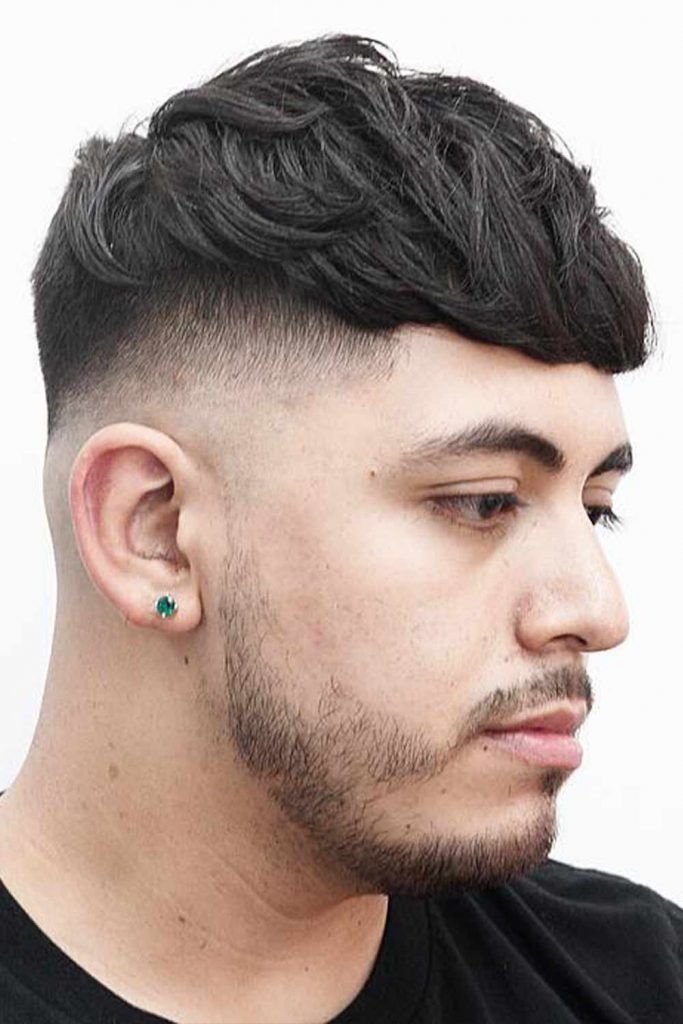 Source: andyfadepro via Instagram
Initially, the men's taper fade was created to balance out the length contrast on the top and sides. And this time, it adds more sophistication.
Temple Fade + Beard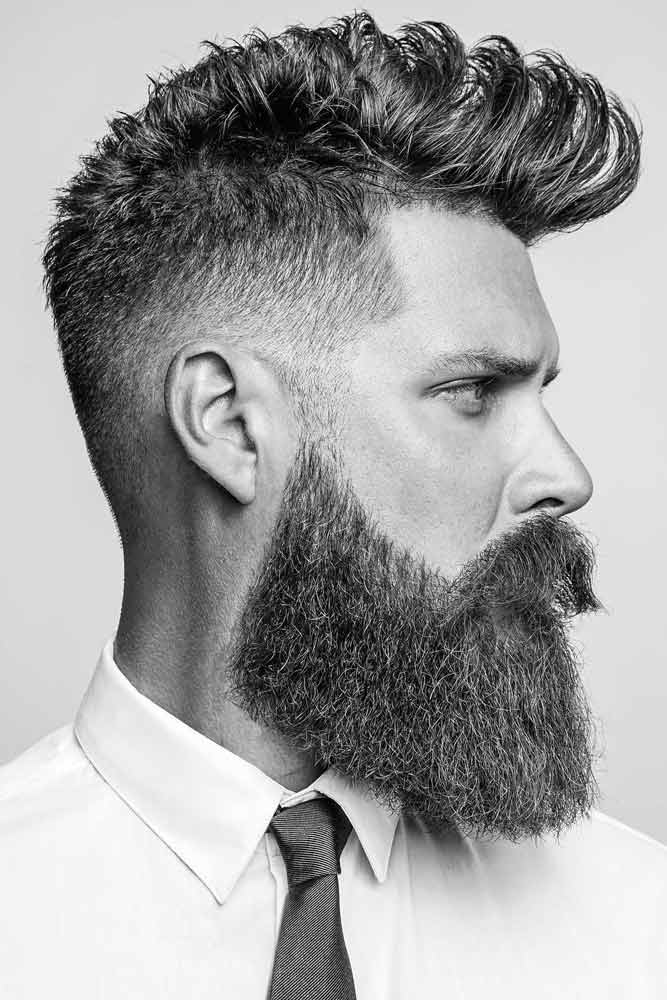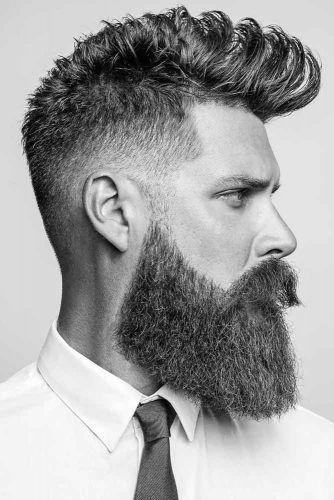 Source: mattyconrad via Instagram
Wearing a fade with beard is always a good decision. Though this full beard doesn't connect with the cut, the subtle fade perfectly smooths things out.
Temp Fade With Pomp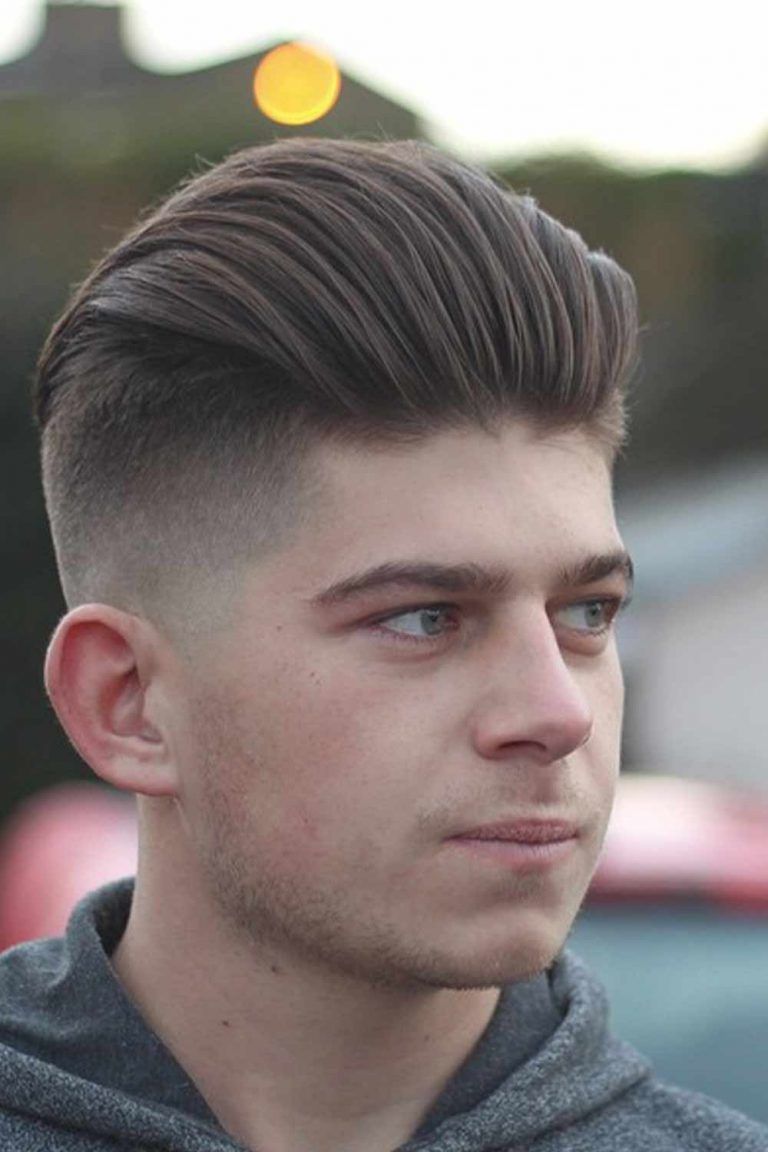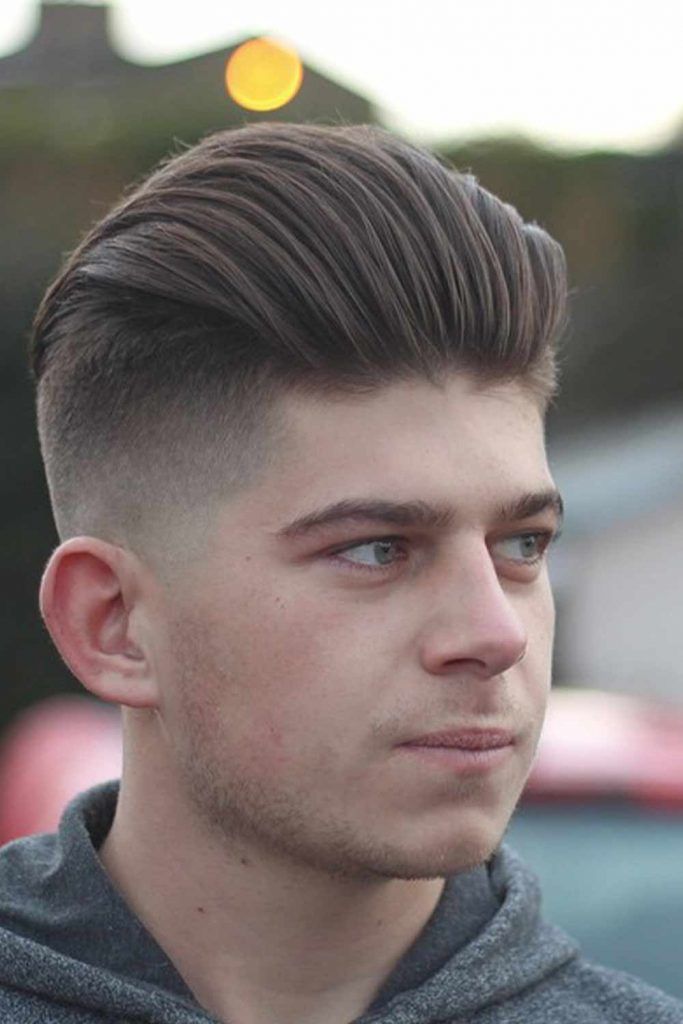 Source: alan_beak via Instagram
The good-old pompadour hairstyle has never looked so contemporary! Another good thing about the temp is that it can modernize some vintage styles, just like this high top temple fade does!
Cornrows Temp Fade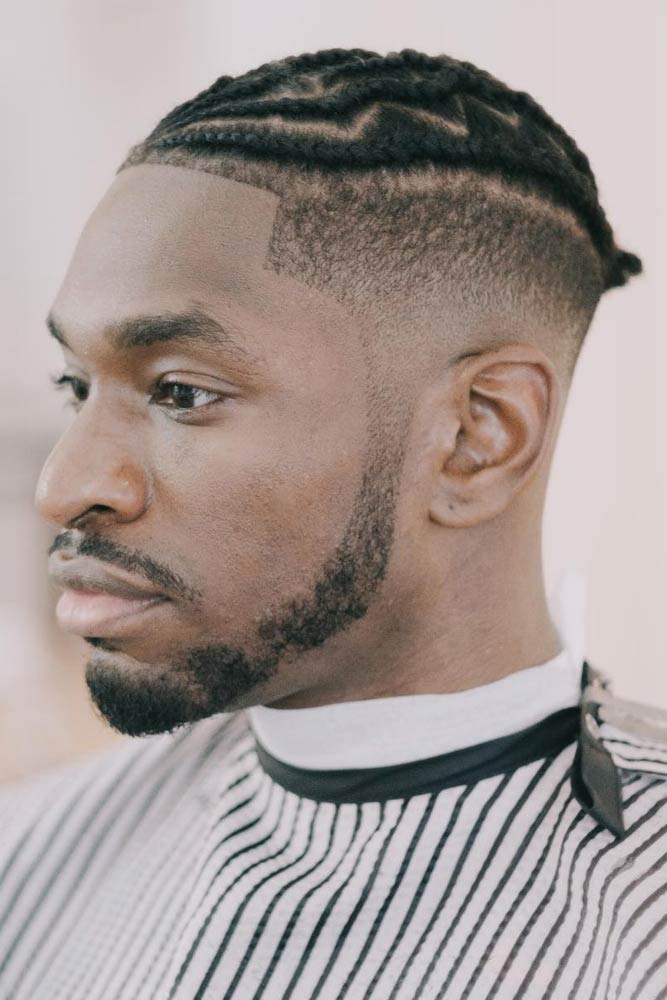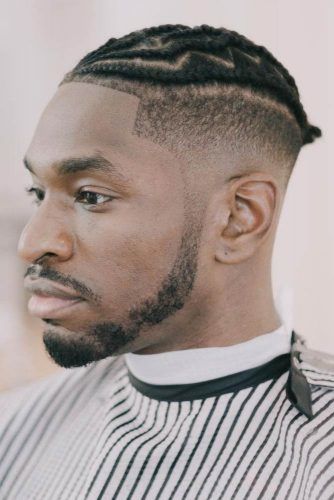 Source: dangcutshair via Instagram
The cornrows men with afro hair will never stop loving also look good with a temple fade. With the neatness of the fade, the cornrows are kept thick and distinctive.
Temp Fade With Slicked Back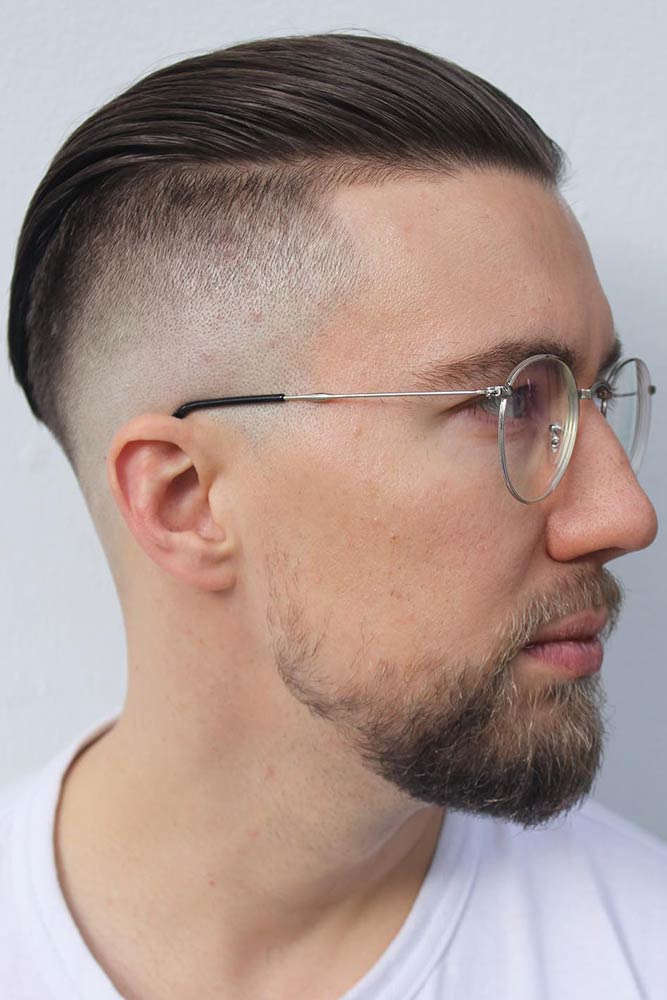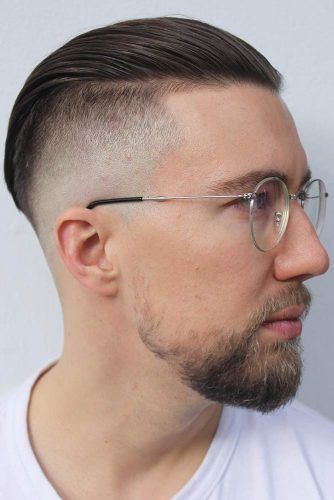 Source: hayden_cassidy via Instagram
The temple fade will also be there for you to emphasize the dramatic slicked back undercut. It just so happens that slicked back hair looks better with tidy sides.
Flat Top Temp Fade Haircut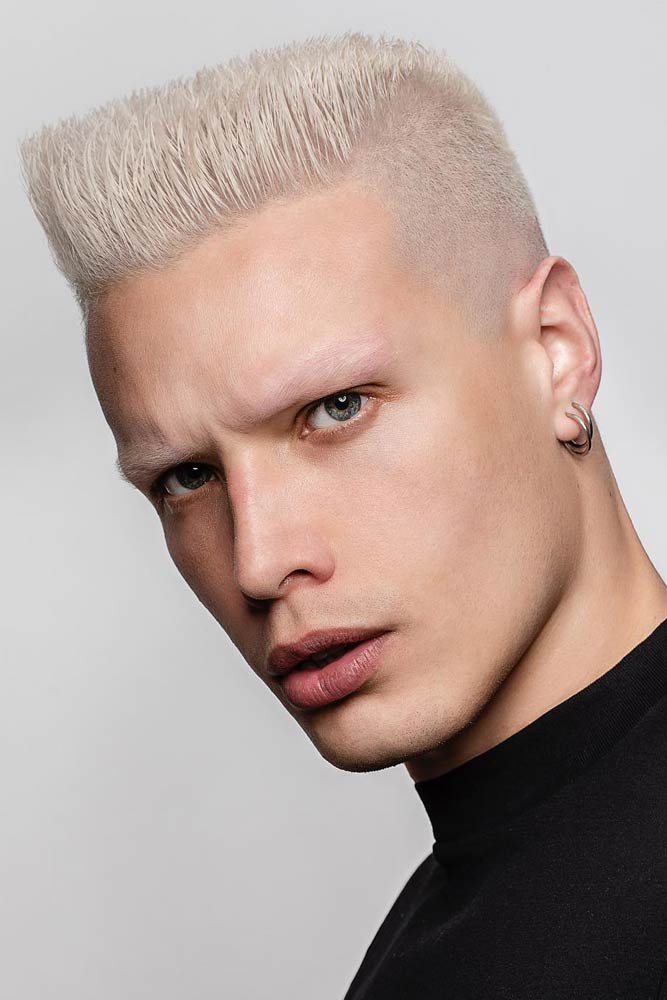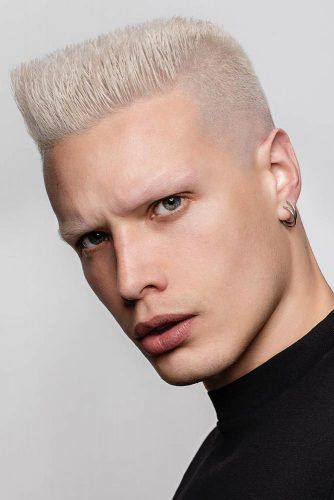 Source: kevinluchmun via Instagram
The strict military flat top has turned into something that looks like a brand new trend. Yes, this is how the versatility of men's temp fade works.
Now that you are familiar with the diversity of the temp fade, you know how to make your daily look big and sophisticated. Choose a design, decide whether you want to mix some fades, and call your barber and tell him it's time for a new, significant style.
FAQ: Temp Fade
Is a temp fade a taper?
A temp fade haircut, also referred to as a temple fade, is a great choice for gentlemen. A subtle taper fade around the temples gives this hairstyle a unique and amazing look.
What is a low temp fade?
A low taper fade haircut is a form of fade that starts at a lower level, above the ears and goes progressively shorter. Because a low fade creates less contrast, you'll need longer hair on top to balance the effect.
What is a high temp fade?
A high taper fade is a haircut for gentlemen in which the sides are gradually cut shorter from the top of the hair and then down to the sides of the head, starting at two inches. This adaptable fade has literally captivated men all around the world because of the great contrast it provides when paired with other hairdos.