Not Only Men Know How To Sport The Undercut Fade
Let's check your knowledge of the fashion world: what do you know about the undercut fade? If you think it's one of the coolest haircuts for men all over the world, you are right to some extent. But if you think that only men can embrace the awesomeness of this cut, you've missed something about that. Just remember once and for all: this cut is absolutely universal, and you can be another lucky person to sport it today. Brave and confident women know that nothing can hide their beauty, so they are free to choose any haircut they like. What kind of women are you? Maybe your brand new cut will answer this question?
You know that a faded undercut is a short haircut that features a smooth transition of hair length from the sides to the top. Even though it's quite short, the form of this cut leaves you a lot of possibilities to be creative: whether you're about to create a sassy messy look, or you are looking for a neat elegant silhouette, there is an undercut for any desire. Let's get to know its feminine side!
Short Hair With Undercut Fade
Посмотреть эту публикацию в Instagram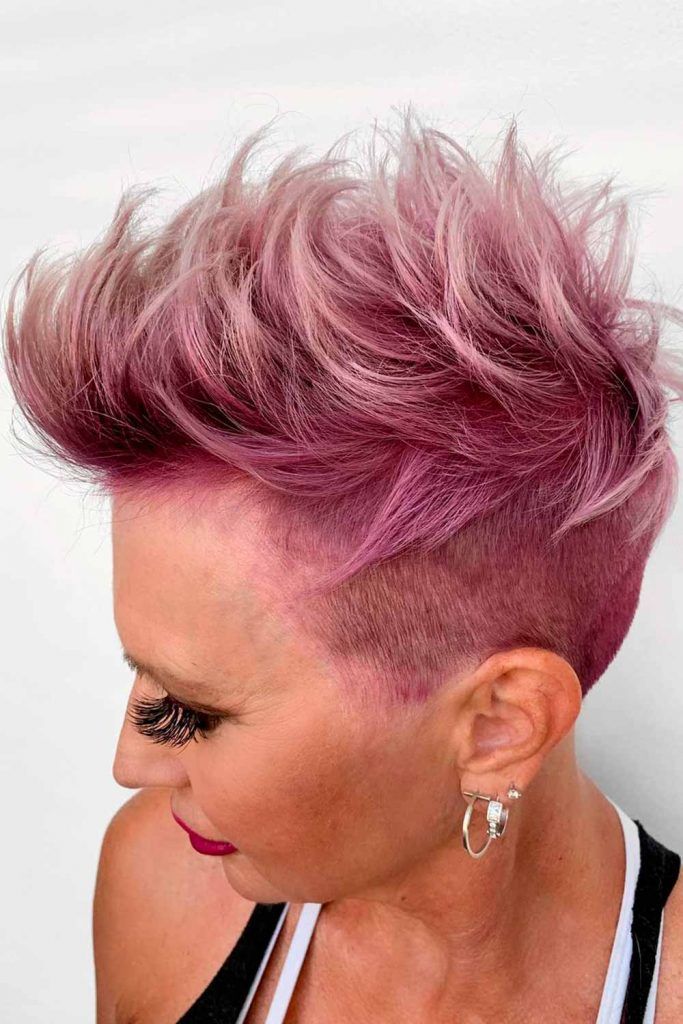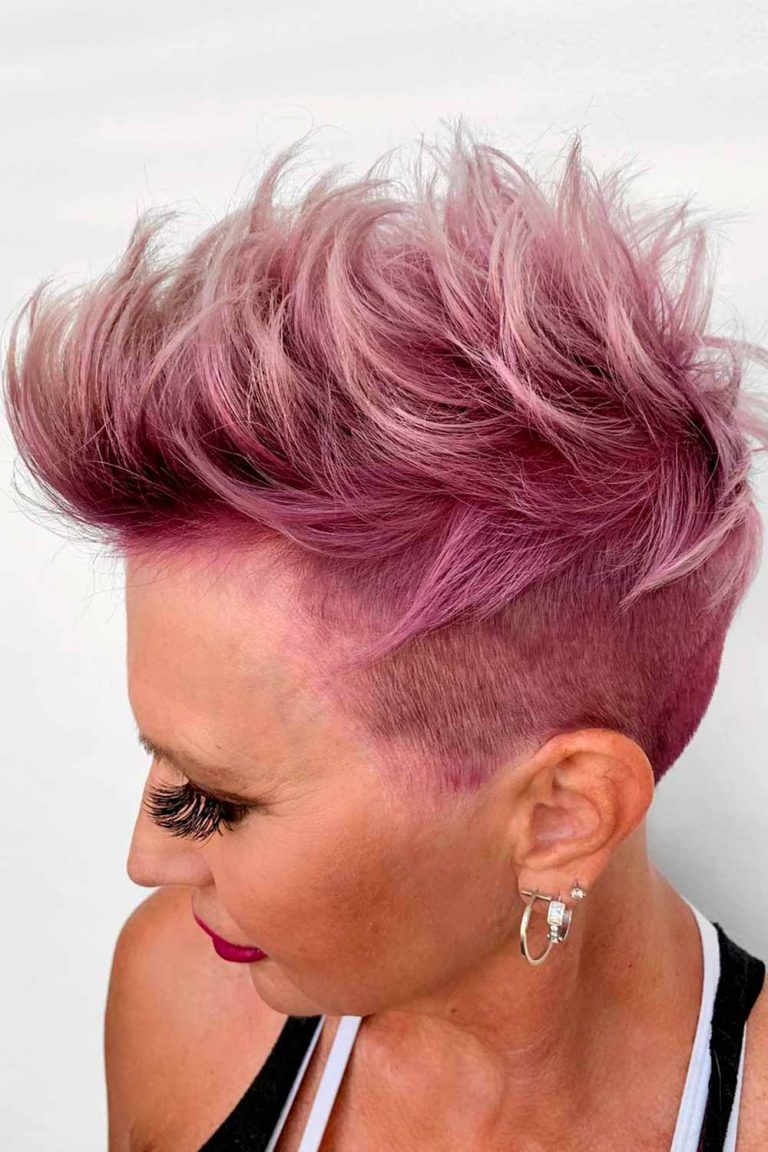 Credit photo: instagram.com/headrushdesigns
Do you remember how many times you fell in love with a guy with a disconnected undercut that just passed you by on the street? The truth is, this hairstyle is very sexy and attractive, that's why it etches deep inside our minds. So, how about you to fall in love with your own hair? it's time to stop adoring other people's styles and get yourself a new bold cut to make a real statement. Wise women know that a short haircut is the best decision ever: it's extra beautiful and extra easy to style. You're not a stranger to a bob or a pixie cut, but do you know how you can make it look totally trendy? Just look at these undercut pixie hairstyles for women: both these chopped and classic pixies wouldn't look so bright without an undercut. The second pic is the greatest find of all time: a neat, disconnected undercut with a tasteful women fade is something that will make men themselves feel envious.
Faded Undercut With Shaved Stripe
Посмотреть эту публикацию в Instagram
Credit photo: instagram.com/_marcusmedina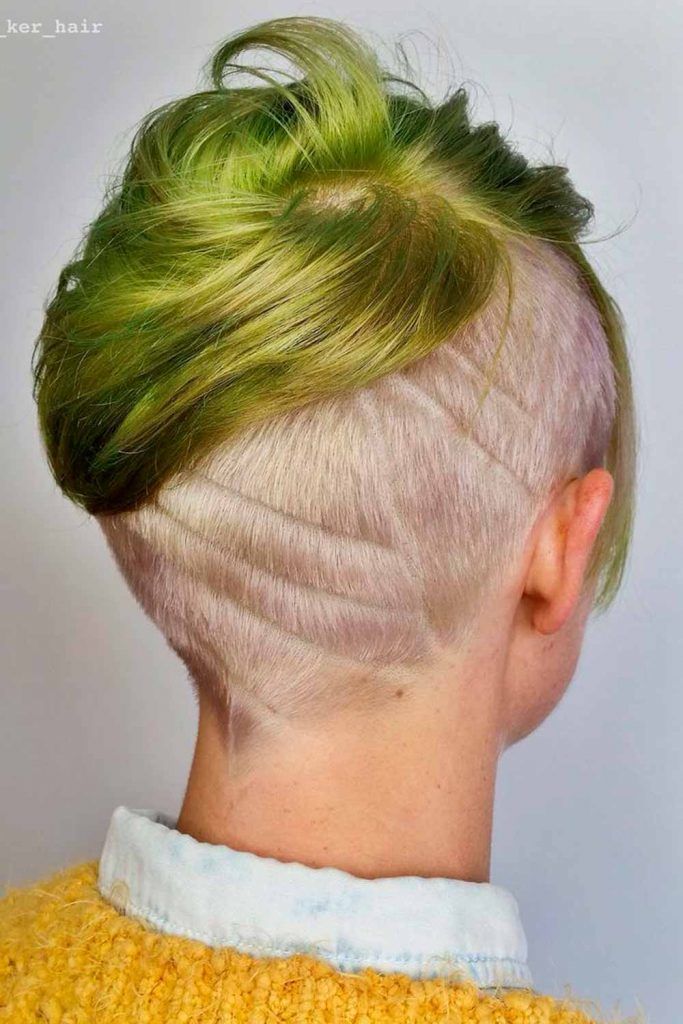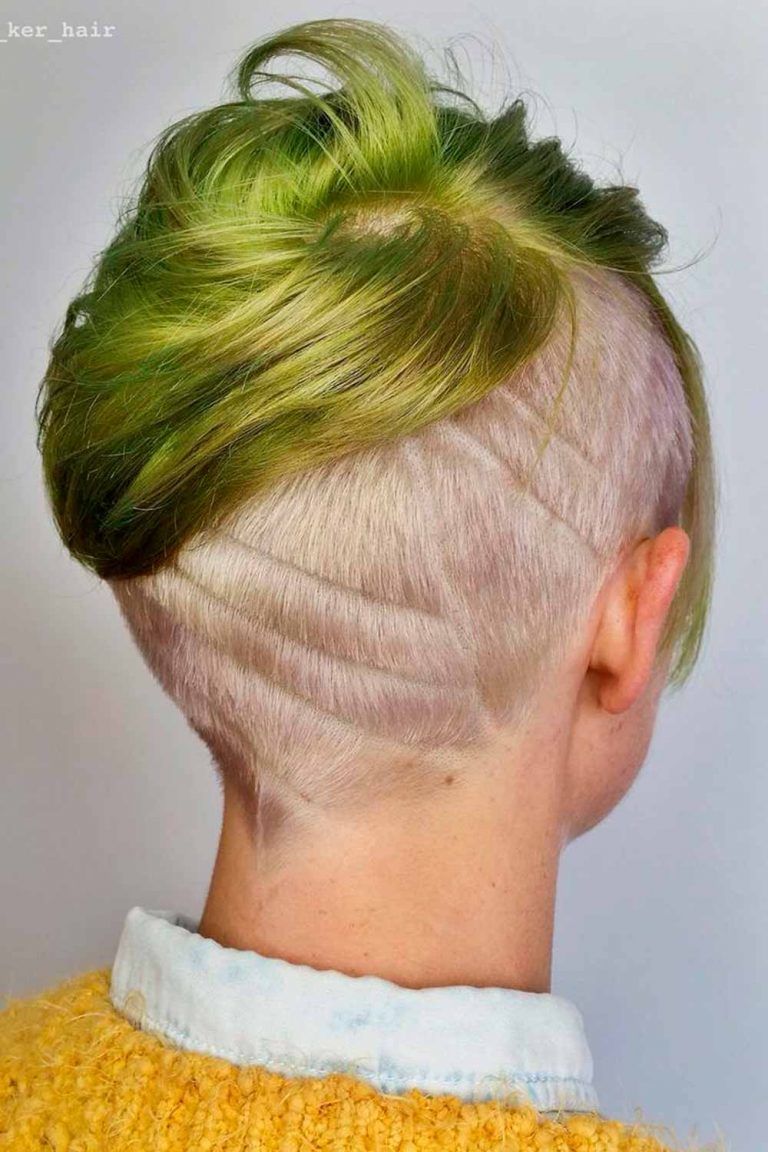 Credit photo: instagram.com/janine_ker_hair
What is an undercut haircut for women after all? Well, it's actually a new definition of freedom. These pictures are here to show you that nobody can stop you when you are about to experiment. And you can see with your own eyes that no power in the world can steal our femininity. These haircuts are not as regular as we are used to seeing on women. But who needs to look ordinary? A shaved stripe is your challenge to everyone. Show people that you are proud to be a woman with a good taste and get yourself a faded undercut! It's so cool to ruin stereotypes, it's time for the style revolution! It can be a messy side undercut with a stripe on the sides or a voluminous undercut with a definite hairline connected with a neat stripe. A little tip for truly daring girls: if your hair if very colorful, there's no way you won't be noticed.
Undercut Fade With Tattoos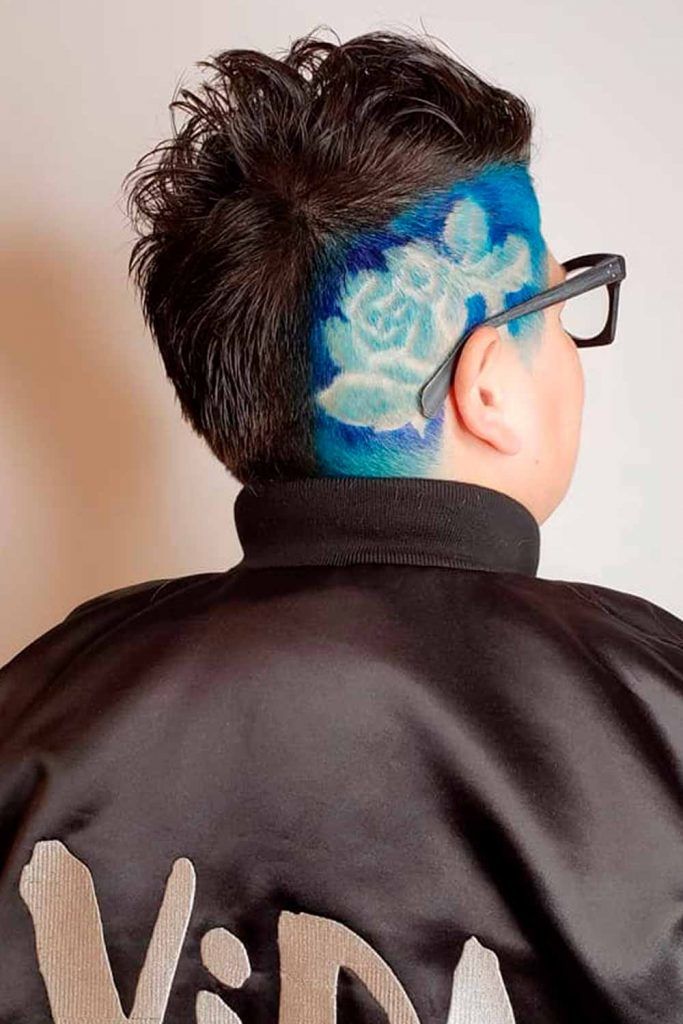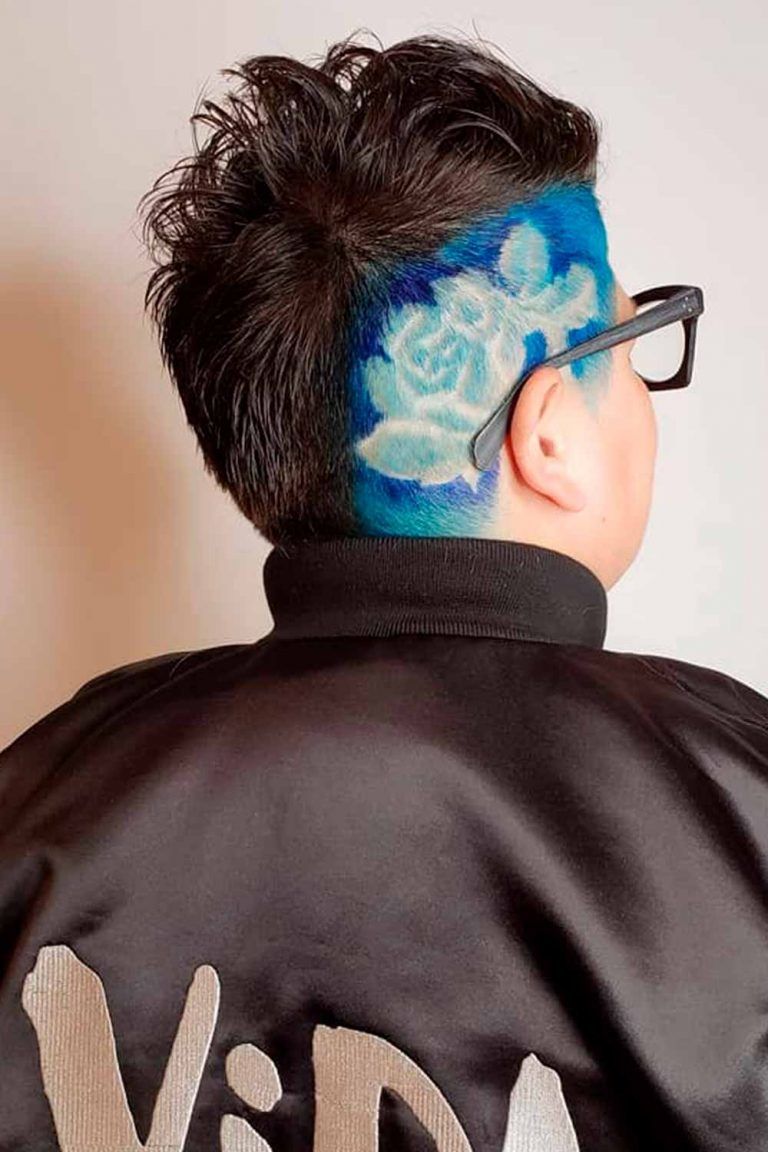 Credit photo: instagram.com/janine_ker_hair
When we want to change something in life, we usually start with either a haircut or a tattoo. What if we tell you that you can provide yourself with total style changes and let both of them to your life? The only thing you need is to go to your hairstylists and ask for nape undercut designs for girls. It seems that nowadays there is nothing impossible about hair design: modern hairstylists never stop surprising us with their creativity. And now we can get ourselves as many hair tattoos as our souls want! It's even better than regular tattoos. If you've always wanted a tattoo but hesitated for some reason, listen to your hair: it needs a new design right now! How about a messy mohawk with a hair tattoo all over the sides? Those who are into minimalist style will like the idea of a tiny hair tattoo you see in the second pic. If you are about to go radical, combine the most unusual hair color with a tattooed classic undercut to impress everyone around you!
Undercut Fade For Medium Hair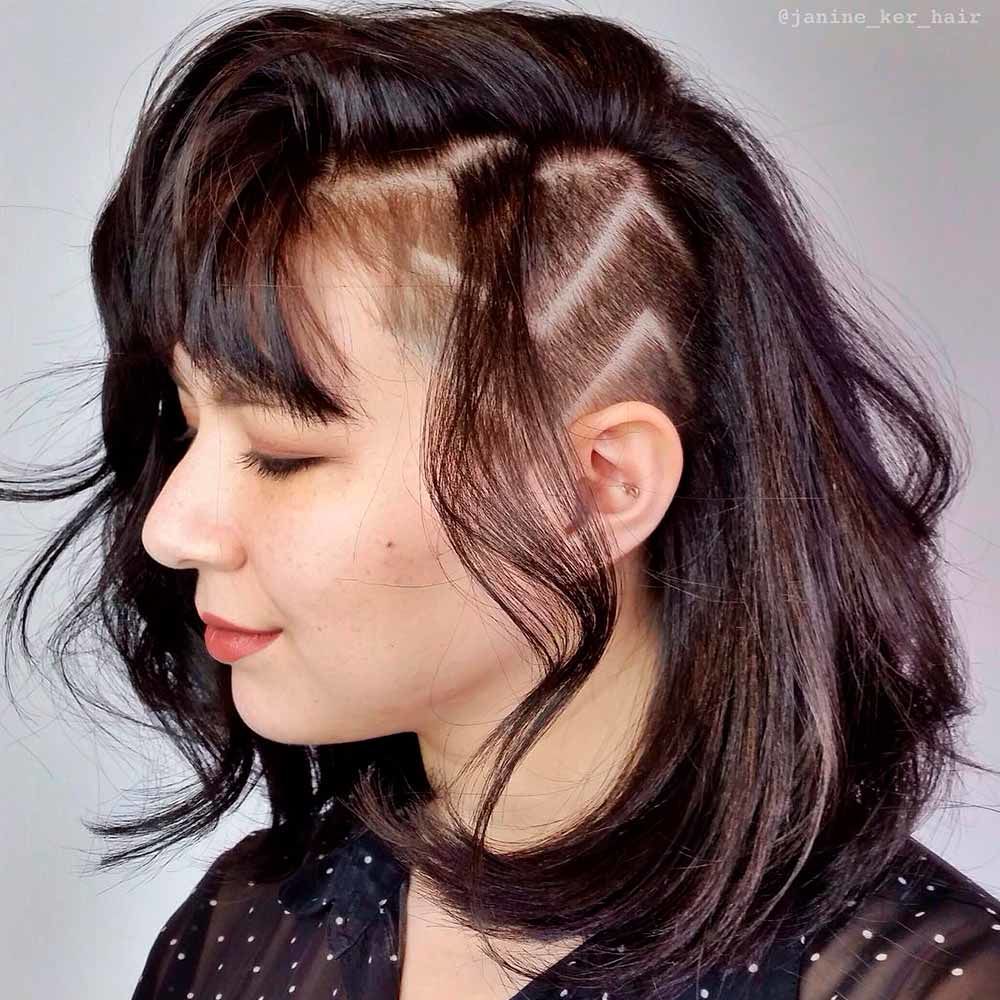 Credit photo: instagram.com/janine_ker_hair
Don't get upset if you want to get a fade undercut but don't want to cut your hair short. We know that your hair means the world to you, so we'd like to tell you a little secret: there is a medium length undercut for you. This cut is so much popular because we can get it at any hair length, so you still have a lot of cute things to do with your medium hair. The more hair you have, the more space for experiments there is: you can get yourself a messy mohawk undercut colored in grey shades or adorn your colorful locks with a shaved undercut and a stripe on the side. It's all up to you! What do you think about bangs? They know how to embellish any haircut, and yours won't be an exception. Oh, we nearly forgot. Don't ever try to find out how to do an undercut for women at home. It's better to leave such a tedious work up to professionals.
Medium Hairstyles With Undercut Fade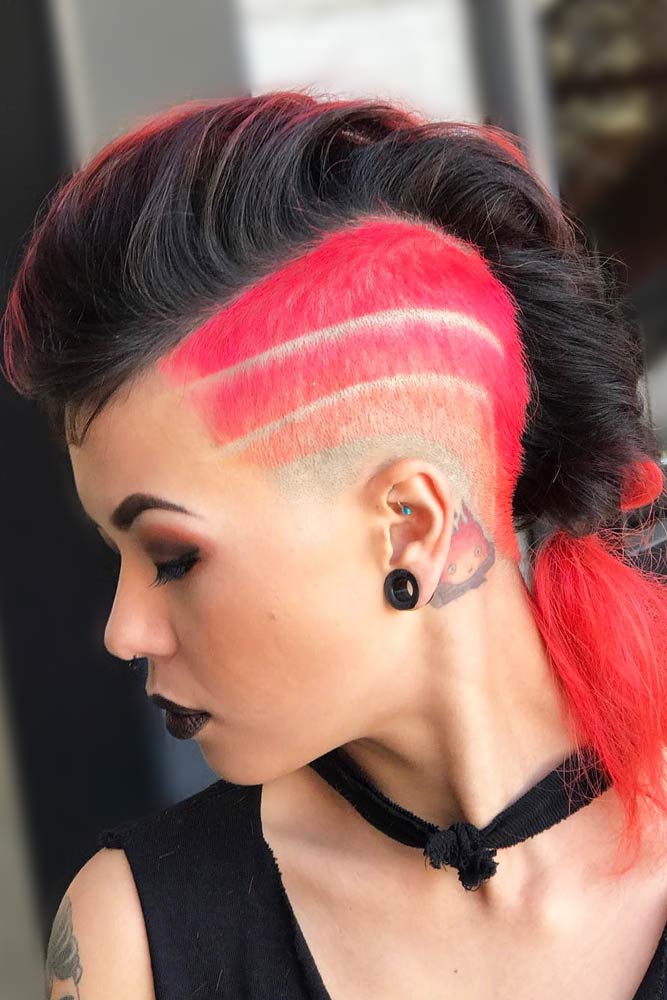 Source: instagram.com/deadlyenvy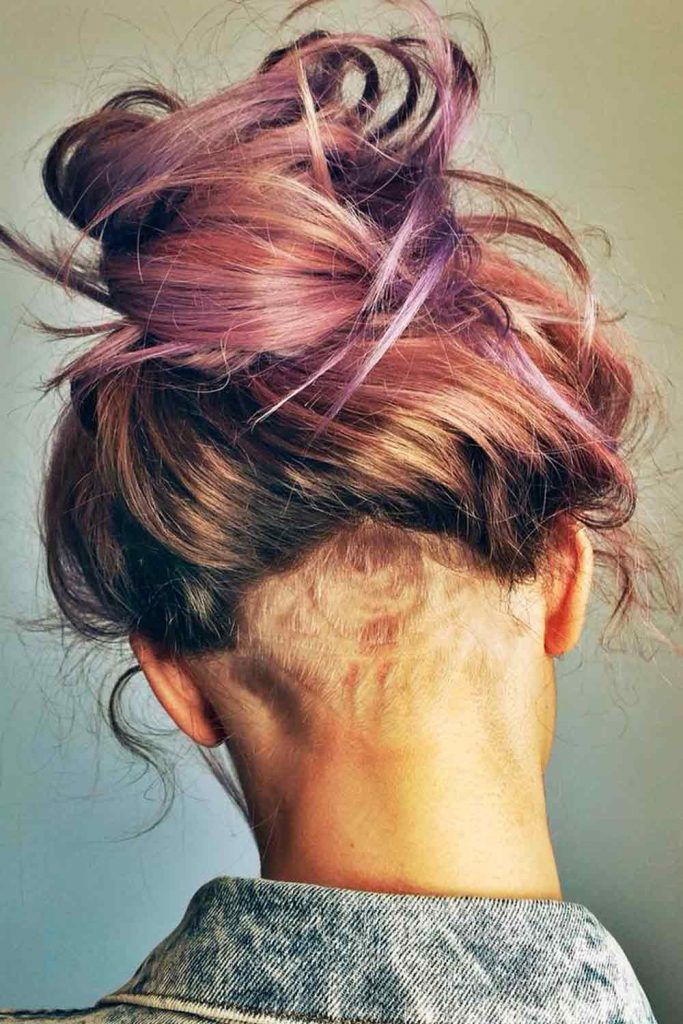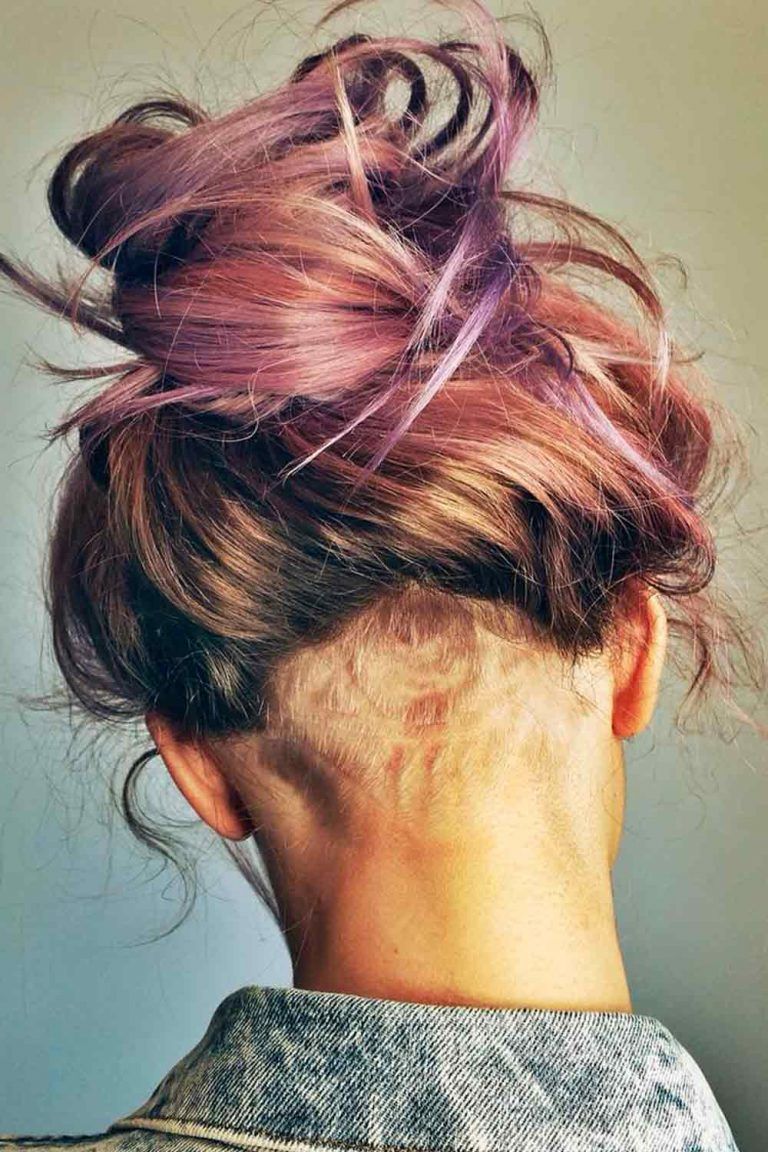 Source: instagram.com/janine_ker_hair
Now, let's discover some of the undercut hairstyles that women with medium hair length can do. An undercut is something that will give a fresh look at familiar hairstyles: a messy bun we do every day, a fishtail braid, a ponytail. Yes, all of them can be done with our eyes closed, but just look at these pictures. It seems like their hair was touched by a magic wand! Everything we are so familiar with looks so different now. Plus, these variations are best examples of short hairstyles for women over 50. Yes, girl, it's never too late for this cut. So once you opt for an undercut, you will spend hours staring at your own reflection in the mirror. "WOW!".That's the only thing you will be able to say. Of course, tattoos won't hurt: combine the coolest things together to create a stunning hairstyle. Diversify your daily look!
Undercut Fade For Long Hair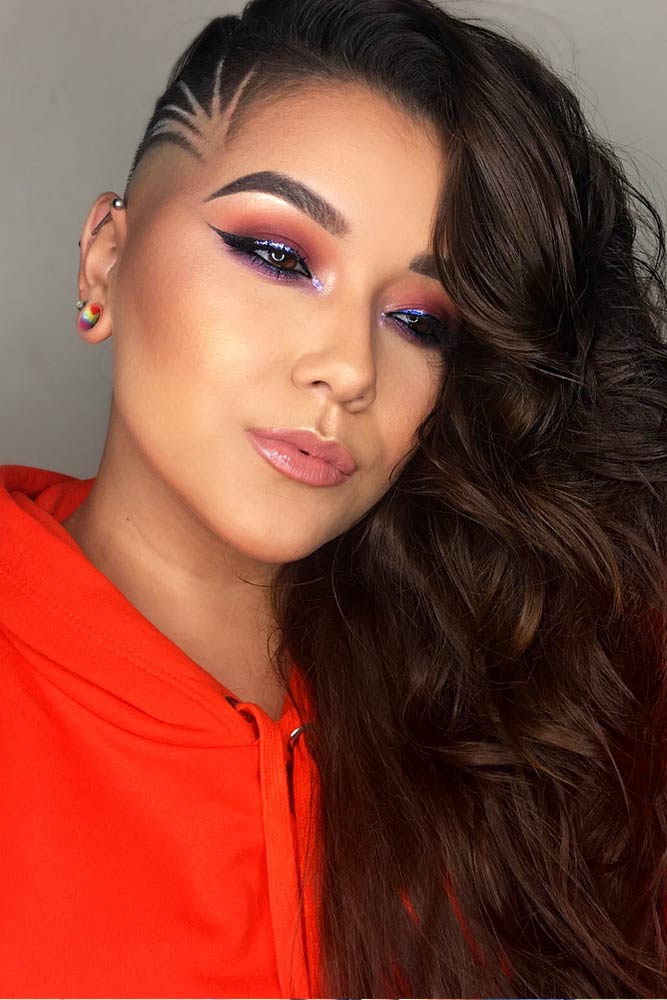 Credit photo: instagram.com/itsalwaysheleween
We know that you've been waiting for it. And now, here comes the most flattering of the undercut types. You don't need to say goodbye to your adorable long hair to sport a faded undercut. But we all need to sacrifice something, that's how beauty works. Some of your side locks can turn into a lovely undercut, giving a totally new look to your style. You can wave your hair and style it on the side, showing everyone how daring you are! How do you like these undercut ideas? We've never seen a look hotter. So if you are about to turn heads, you know what you should do with your long hair.
Undercut Fade With Long Hairstyles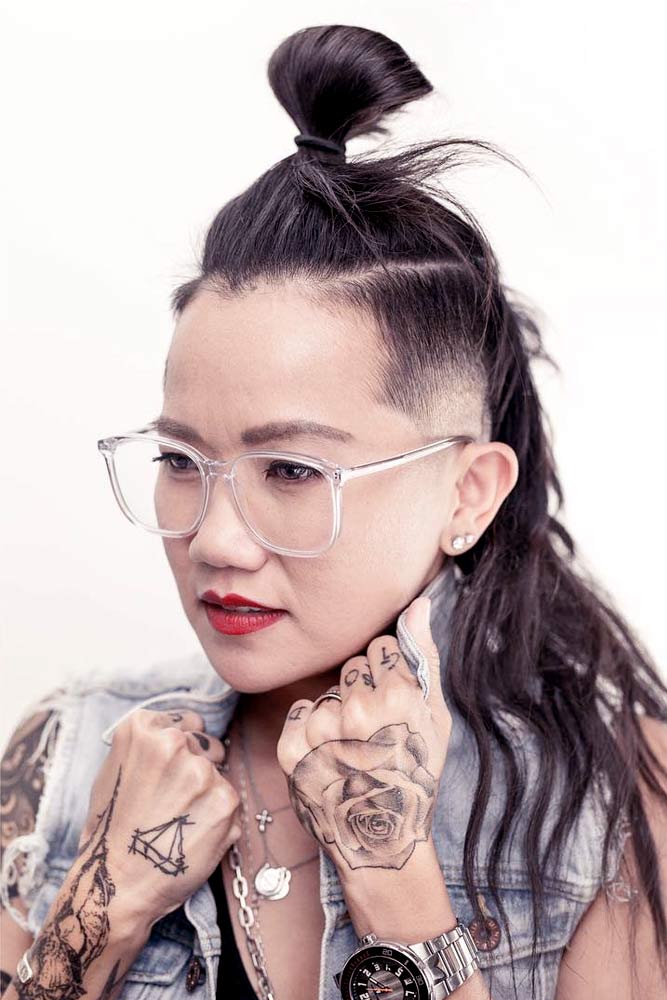 Credit photo: instagram.com/the.chaie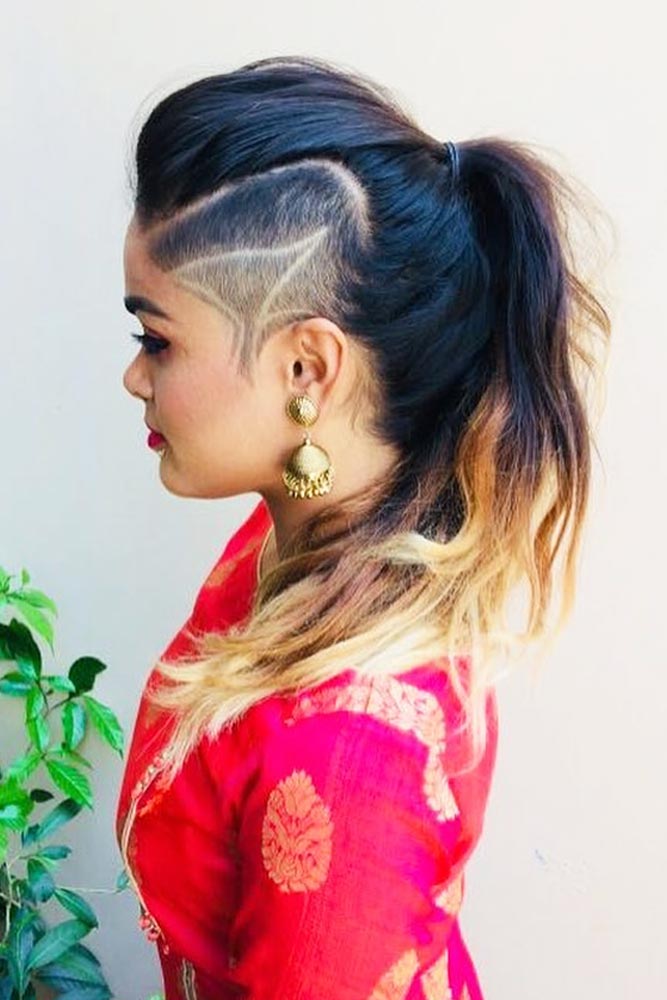 Credit photo: instagram.com/shreya_makeup_designer_
These undercut hairstyles for long hair show that this cut is even more versatile than you think. Actually, there is no better way to freshen up your casual look than getting yourself an undercut fade. Just admit it, everyone's favorite top knot has never looked THAT amazing. You can create any hair design you want, adding something new to your hairstyle. Have you seen a high ponytail better than the one in the last pic? This girl knows how to sport it perfectly. These ideas are a real source of inspiration for those who are ready to let some hair changes in their lives. How to ask for an undercut? Ask for it with courage and confidence. Face the changes, face the undercut! Be ready to get the best compliments. Be bold, girl!
Nape Design To Amaze Your Friends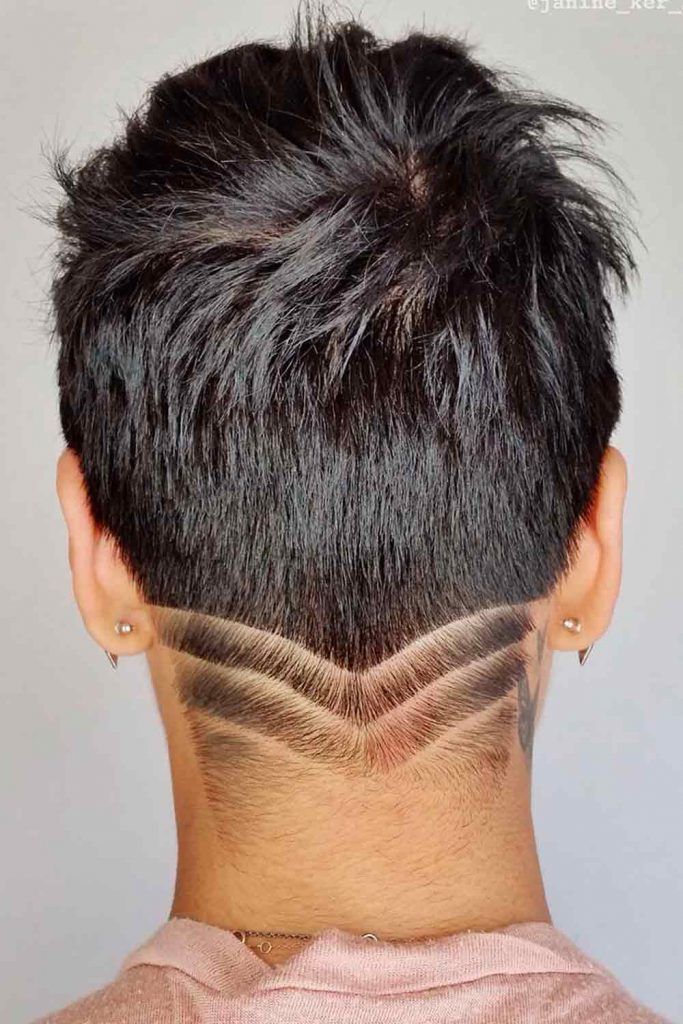 Credit photo: instagram.com/janine_ker_hair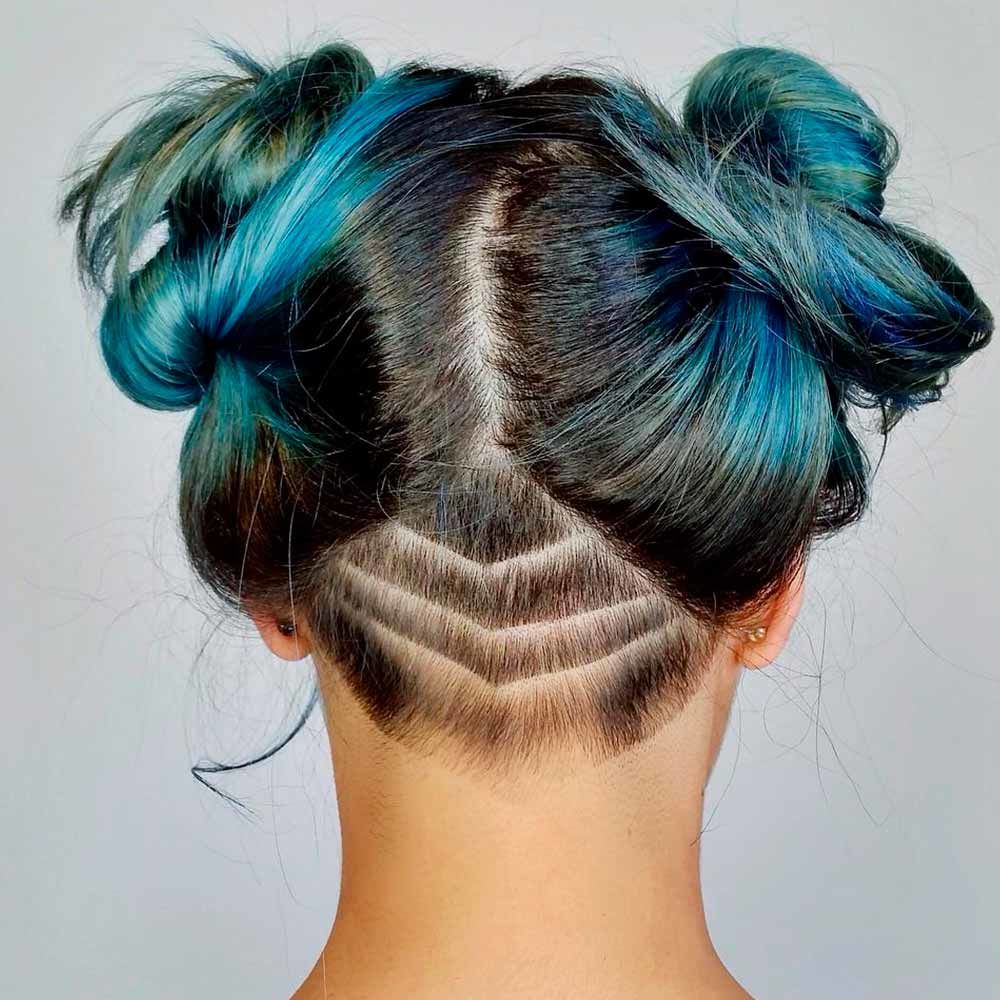 Credit photo: instagram.com/janine_ker_hair
Hair tattoos will reveal all your creativity! They can adorn your hairstyle in any way you want, and these nape designs are something totally new. Just imagine how impressive people will get once you put your hair up: each of these designs is a masterpiece. How about you to create your own right on your nape?
Faded And Braided Hairstyle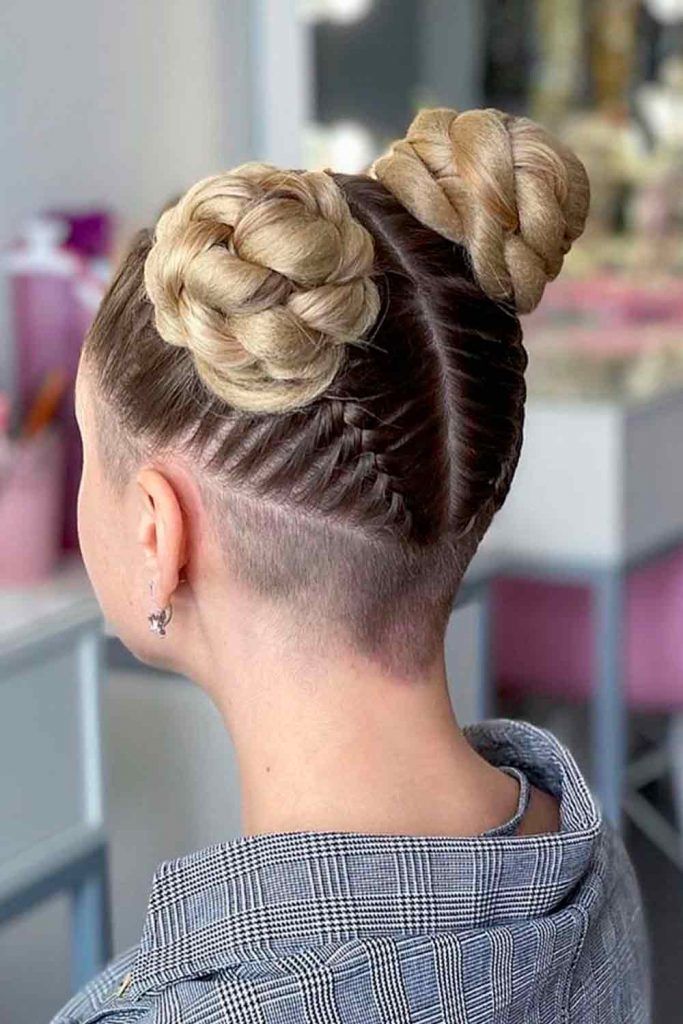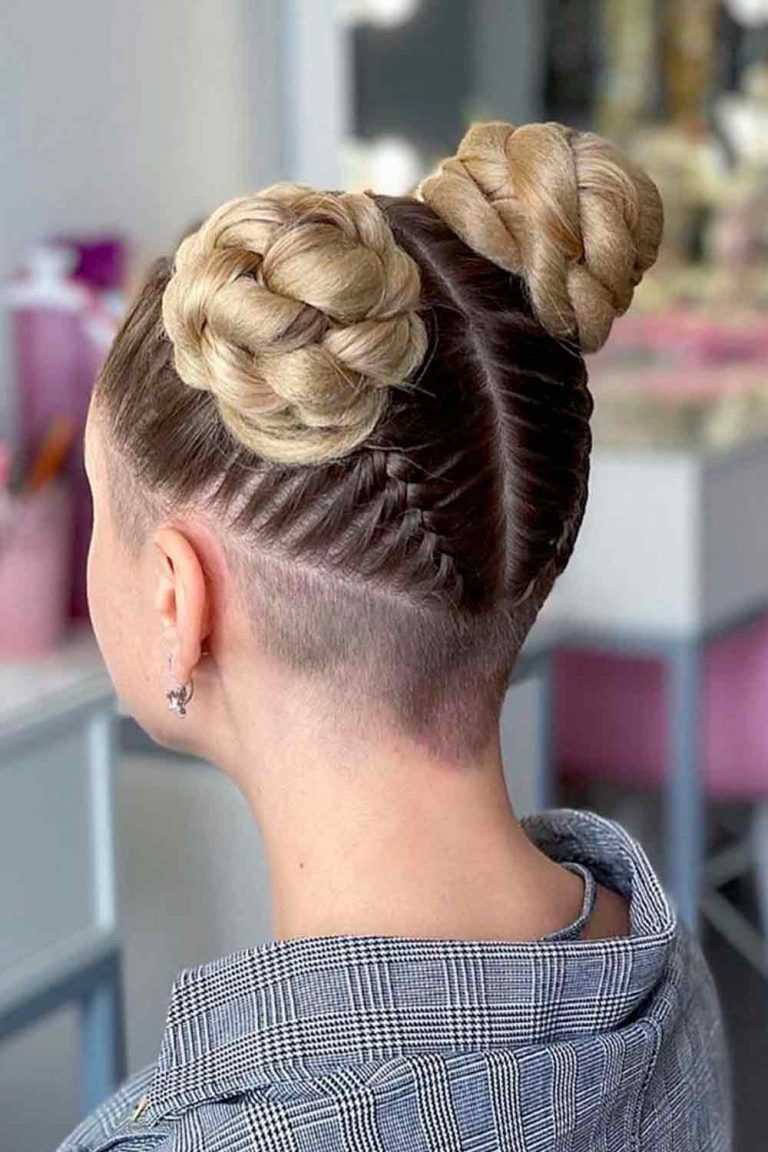 Credit photo: instagram.com/shornnape.undercuts
Have you ever seen something as unbelievable as these long undercuts? The faded sides with full and voluminous braided top take this popular haircut to the next level. Those who like mohawks, look at these pictures: the short, cleanly faded sides with unique designs and the top braid are another spectacular mohawk variation.
FAQ: Undercut Fade
Which is better fade or undercut?
Undercut fades look better on men with longer hair, however they can also work on guys with short hair. A fade refers to the sides, whilst an undercut refers to the back and the above the neck zone. The hair length "wraps" around the shape of the head, making an undercut.
Can I pull off an undercut?
An undercut can be worn by anyone with any facial shape. However, the length of the remaining hair, as with any cut, is crucial.
What is a high fade undercut?
The undercut features long hair on top of the head. It can be styled into a quiff or a slick back. It is now coming back as a trendy men's hairstyle. When doing this style, the back and sides of the head should be carefully trimmed short.
Was this article helpful?