The diversity of undercut men haircut dates back to the 1920's, in the era when the mods of those times made a step towards an absolutely new fashion world. When the first cut left its barber, it was quite simple: the sides are buzzed, the top is left longer to be slicked to the back.
Everything has changed since Edwardian times and the Jazz Era: the modern barbers have taken this stylish cut to a whole new level, creating lots of styling options for men with any hair texture and any lifestyle. Want to keep your hair immaculate? Each of these undercut variations will show you how to do that. Let's go!
Short And Curly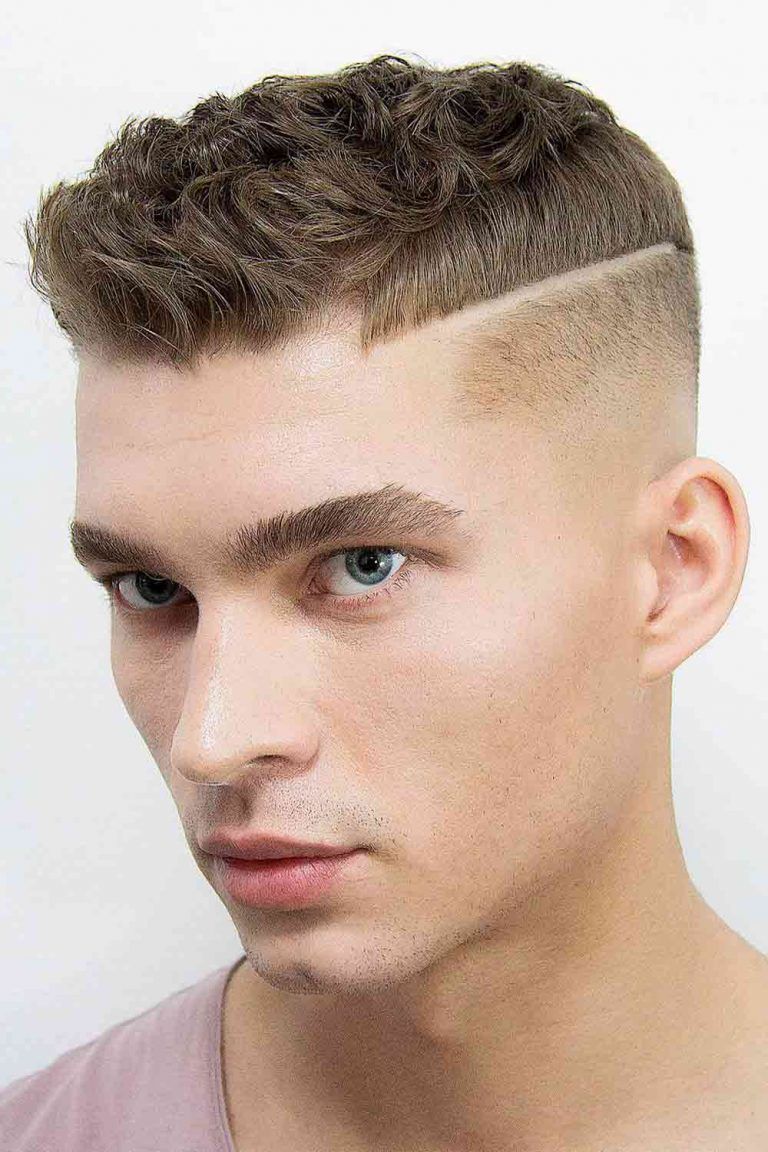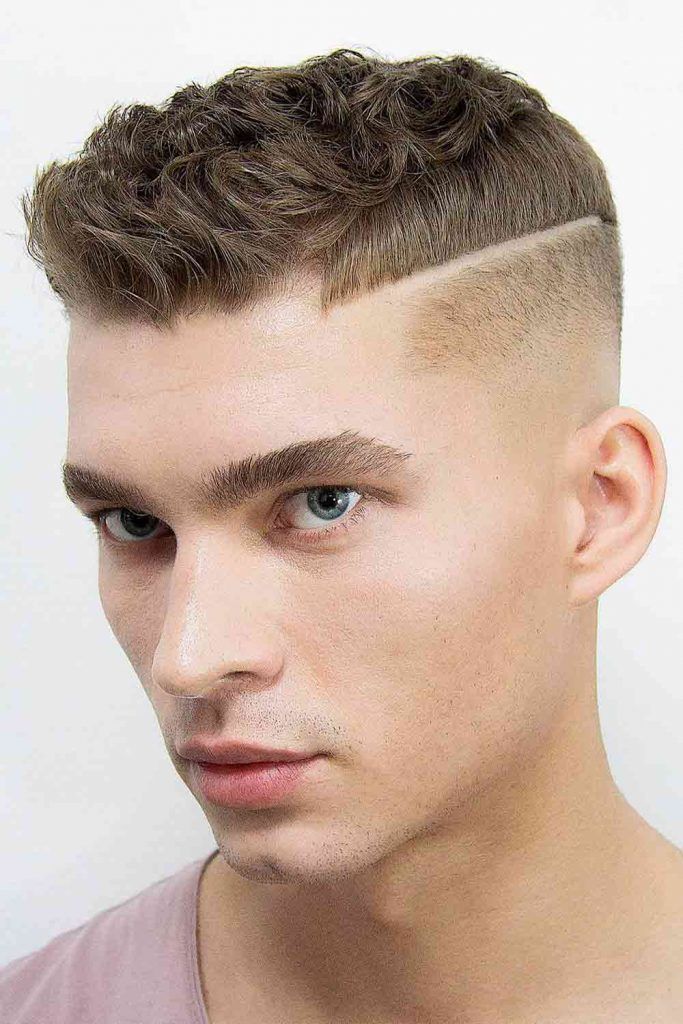 Credit photo: instagram.com/meha_barber
Guys with curly hair know all its pros and cons. The best thing is, women find your hair very attractive. On the other hand, it's so hard to deal with your curls, mainly because they become heavier as your hair grows. This idea is a whole advantage: once you ask your barber for an undercut, your curls will always be calmed down. And since your sides are buzzed neatly, you will feel comfortable with your hair in summer.
The Trendiest Combo: Undercut + Crew Cut
Credit photo: instagram.com/tonyseleznev
You don't have to work in a barber shop to know what the crew cut is. But not everybody knows how different it can be. This cut was created for football players, so it's always very short, clean, and sharp. And when it's combined with the buzzed sides of undercut, it becomes a new trend of the modern fashion world. This cut can make your face look more mature, but a beard won't hurt, too.
Faded And Textured
Credit photo: instagram.com/tonyseleznev
The way your hair is styled reflects your inner self. Those who live a well-balanced life usually opt for clean and balanced short haircuts for men. This undercut men is a good example: the sides are faded cleanly, while the textured hair on top smooths out the look. This balbo beard can be a good finishing detail to such a sophisticated style.
Curly And Military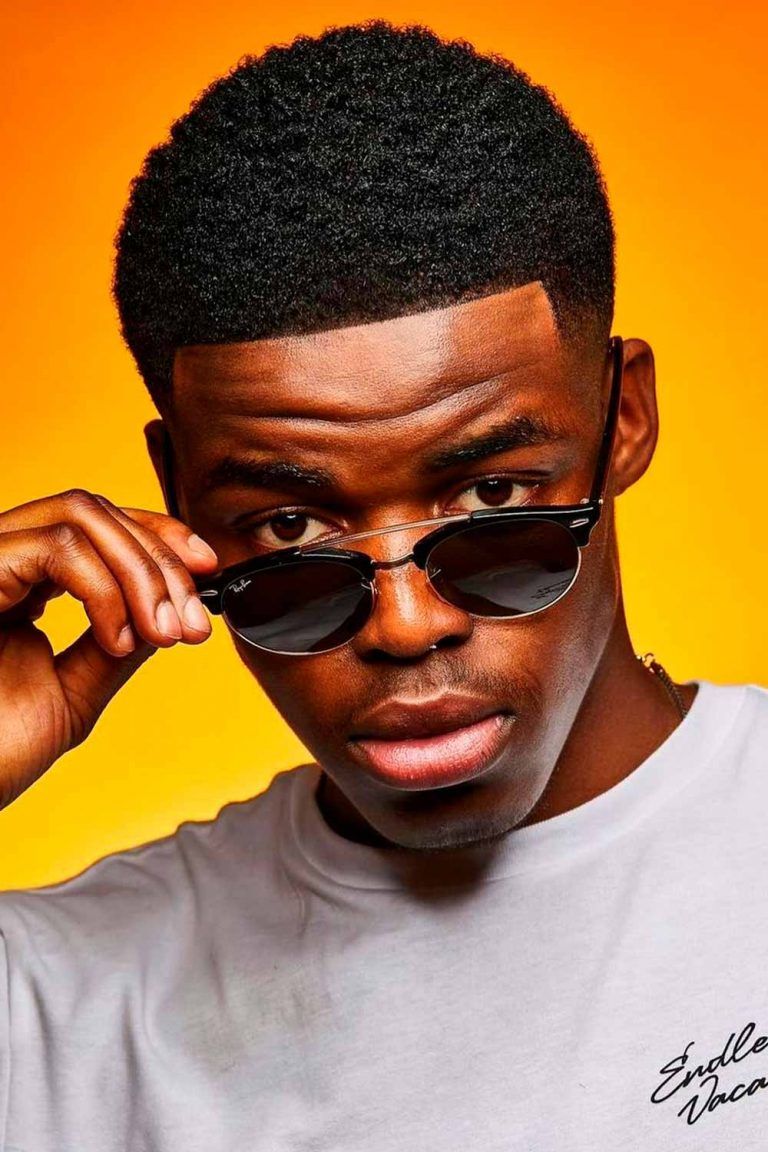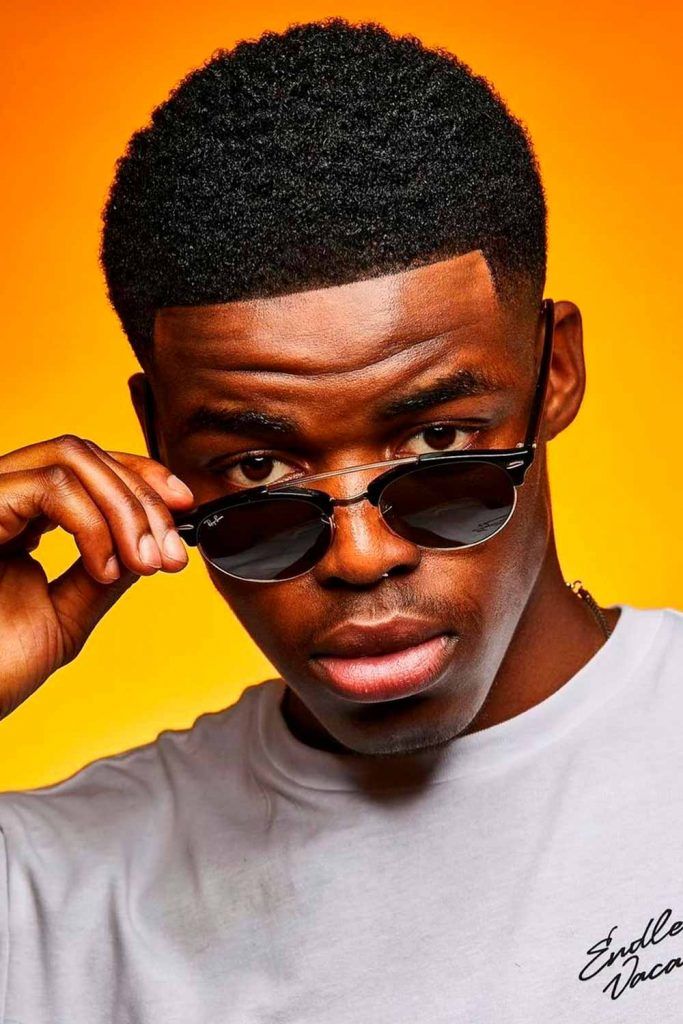 Credit photo: instagram.com/z_ramsey
Military haircuts always feature short hair length. And the shorter, the better; that's the rule. This cut was initially worn by soldiers, but nowadays every man who likes low-maintenance, yet stylish cuts can sport them too, thanks to modern trendsetters. Want to forget about your natural hair styling routine? This simple undercut men will come in handy.
Copper And Wavy
Being a redhead men means that you are already used to being in the spotlight. How about you to enhance the awesomeness of your natural hair color with a dramatic undercut? Get a high bald fade, style your hair on top to the back and enjoy. Guys with wavy hair can make this idea look even more unique.
Slicked Back Style For A Beach Party
When it comes to a party, all you want is to party! Sounds weird, but we're talking about your hair: who can really enjoy himself when hair always needs attention? Right, your haircut must be convenient enough so that you won't adjust your bang or whatever every single minute. This long undercut men with skin fade won't bother you in the midst of the party: it's effortless and easy-to-style.
Braided Style With Undercut Fade
Credit photo: instagram.com/diamondhands
Undercut fade hairstyles are so in demand these days, as they let you customize your own haircut. You can combine different fades and undercut styles based on your preferences, and this pic is a good example: the taper fade accentuates the amazing braided top. If your hair length lets you, you can twist these braids on the back to make it even more fascinating.
Styled Back Undercut For A Business Meeting
Credit photo: instagram.com/tonyseleznev
It doesn't matter what post you hold, you always want to leave a good impression. To get the desired respect, men should attach great importance to their looks, as people judge us by the cover. Styled back undercut men will show off your exquisite taste, so neatness and simplicity are your keys: buzz the sides, slick back hair, and that will be enough to look presentable.
Voluminous Bang For A Walk Around The City
Credit photo: instagram.com/tonyseleznev
When guys get mad trying to make their thick hair look immaculate, here comes a bang. Don't worry, it's doesn't always hides your forehead, making you look ten years younger. If you ask your barber to put an end to your hair troubles, he will definitely get you an undercut with fringe: your bang will be a bit shorter than the hair on top, so it won't bother you in windy weather and also create a great volume. Just look how clean this undercut men looks; it proves that bangs work.
Small Braids In A Bun For Busy Mornings
Not every man can spend a lot of time on styling his hair every morning. And we all know that the older we are, the less time we have, so it's very important to find a hairstyle that will save it. This one is all about practicality. Just get yourself a disconnected undercut, braid it and put it in a bun. Braiding will take some time, but braids can last as long as you want.
Undercut With Disconnected Hairline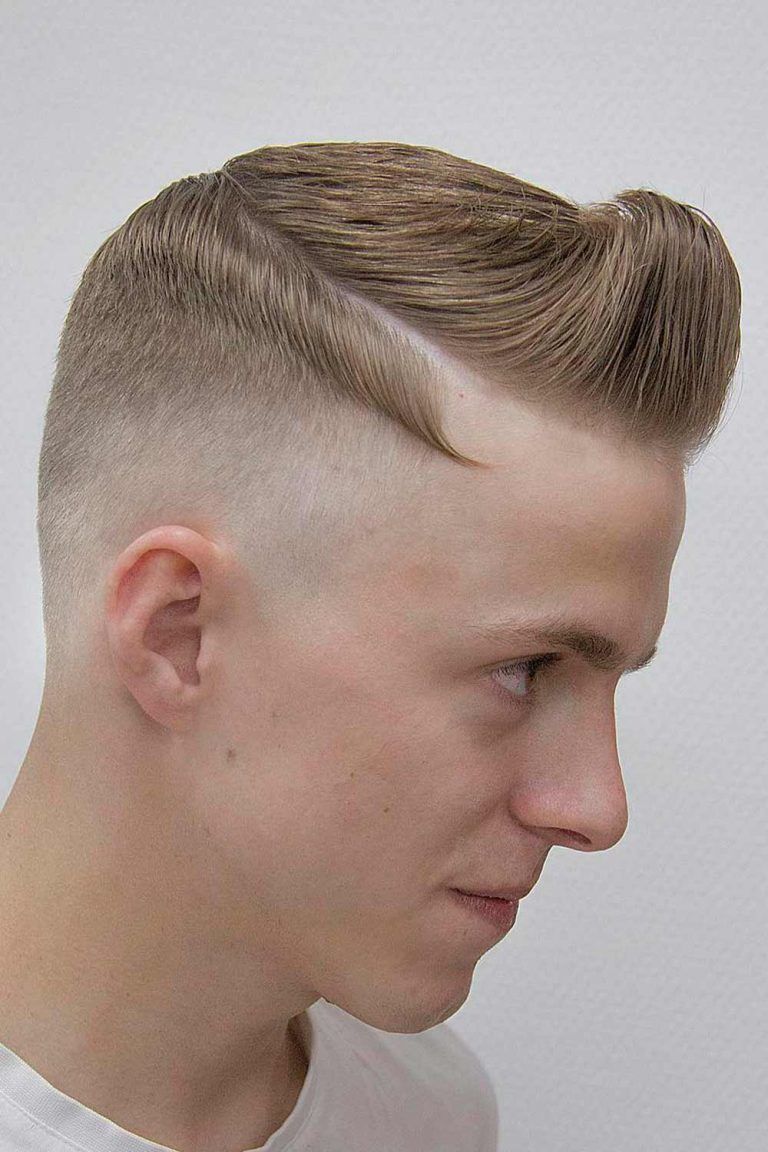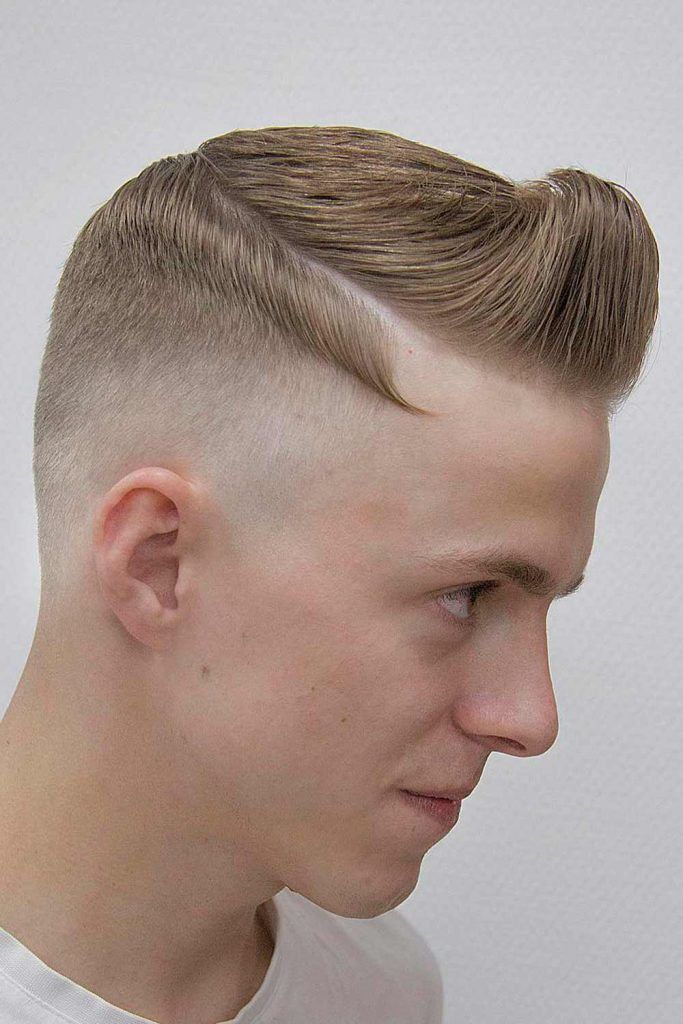 Credit photo: instagram.com/meha_barber
Want your cut to look simple but significant? This idea is exactly what you need. There is a definite line between the bald fade and the spiky top of your undercut, which looks quite eye-catching, though it's very straightforward. A long balbo beard can be a good finish!
Straight And Textured Undercut Hairstyle
Credit photo: instagram.com/meha_barber
It's always easier to play around with straight hair: you can wave it or add some texture if you want. Also, you can brush your hair in the direction you want, as your hair type is quite flexible. This undercut differs from all the previous ideas because the side styling is not too obvious. High fade looks cool when paired with the movement of this textured top, so if you have straight hair, don't miss it.
Rockabilly Pompadour Like «Cry-Baby»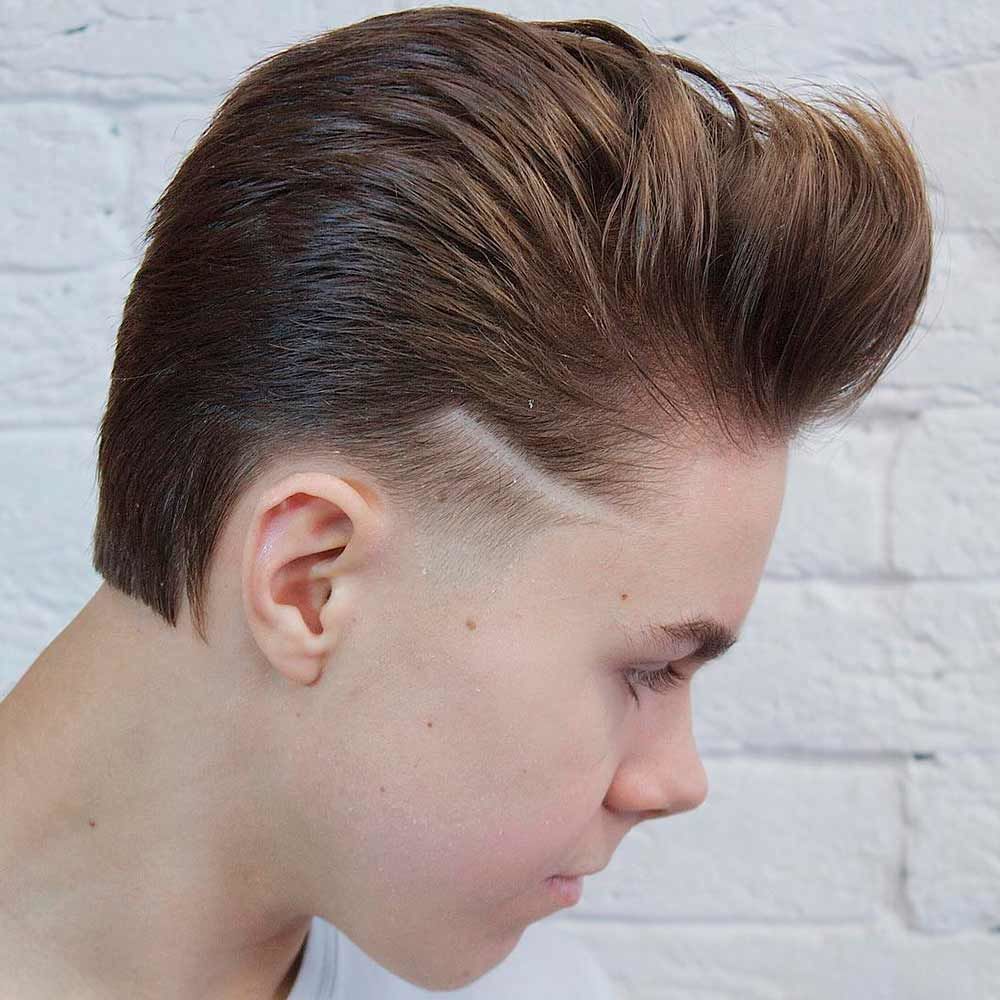 Credit photo: instagram.com/meha_barber
Have you ever seen a rock and roll king in the mirror? Well, if you don't know the pompadour hairstyle, you won't ever beat Elvis! The hair, which is longer at the top, creates a voluminous and dramatic "pomp" that is usually styled towards the back of the head. You can start with a long undercut, and experiment with it in the way you like. In case you need to blow up the stage, you can easily get this pompadour. P.S. Don't forget about the single lock!
Undercut With Long Slicked Back Top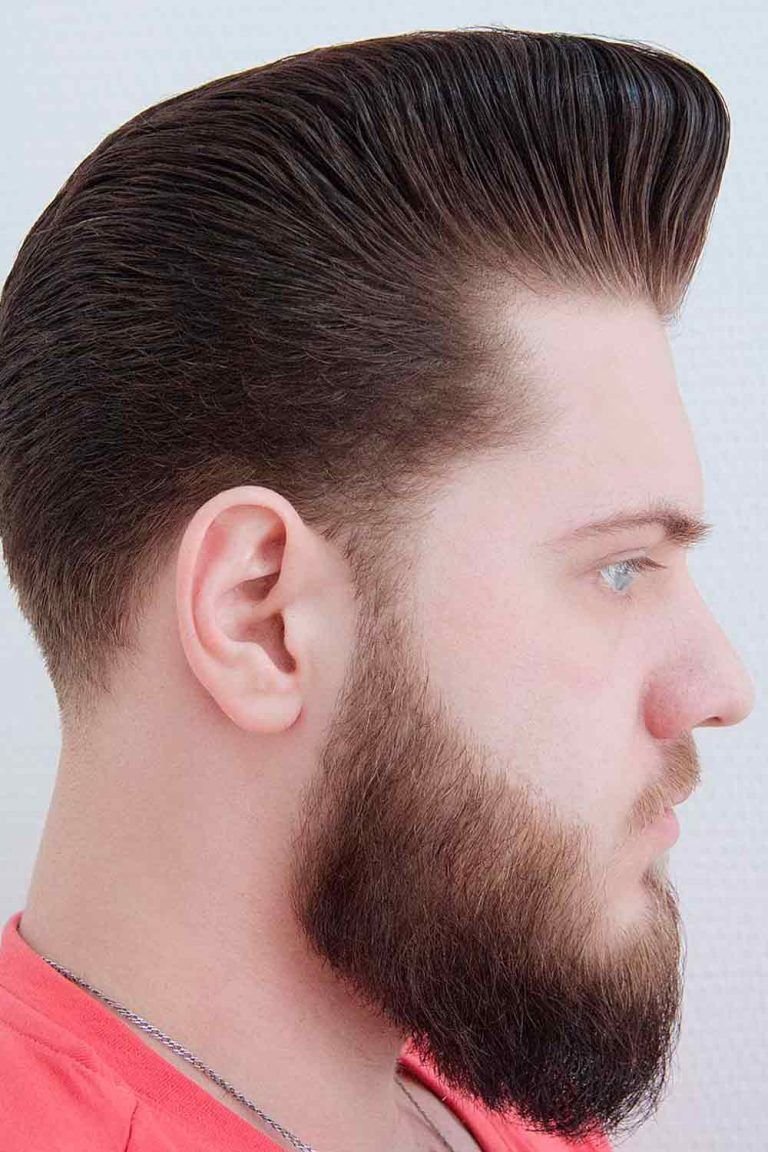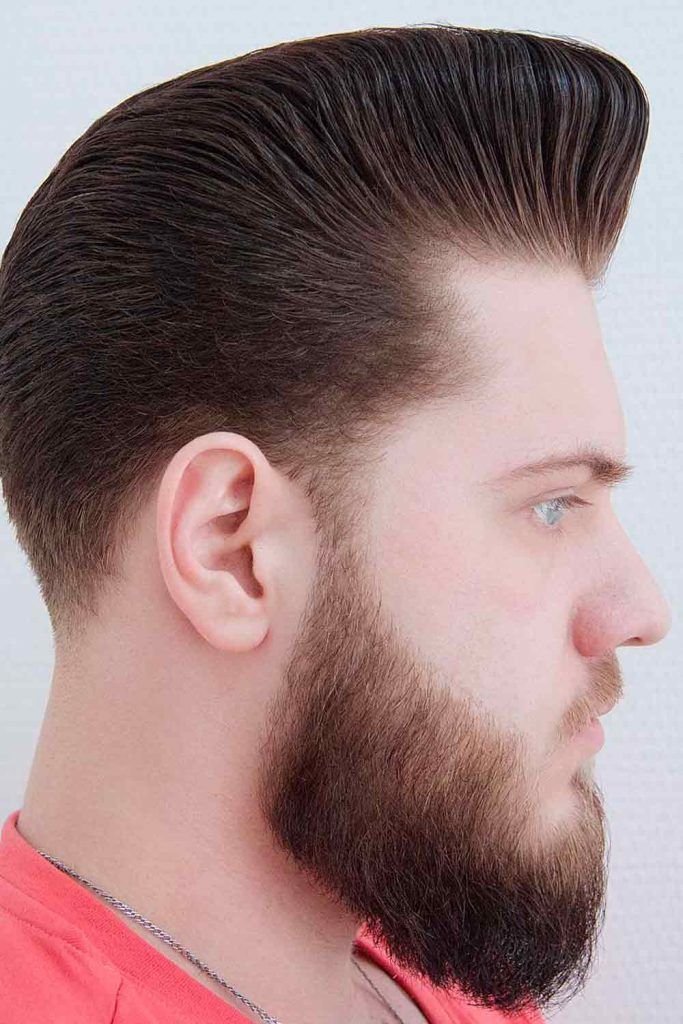 Credit photo: instagram.com/meha_barber
Those who liked the idea of dramatic pompadour shouldn't pass by this slicked back undercut. Of course, only men with long hair can pull it off, as it's impossible to brush short hair back. Such a hairstyle can't do without right styling products: make sure that you've got a strong-hold hair gel or pomade. Getting this style is simple: slick back the top of your undercut and apply a styling product to make it stay.
Long And Sleek Undercut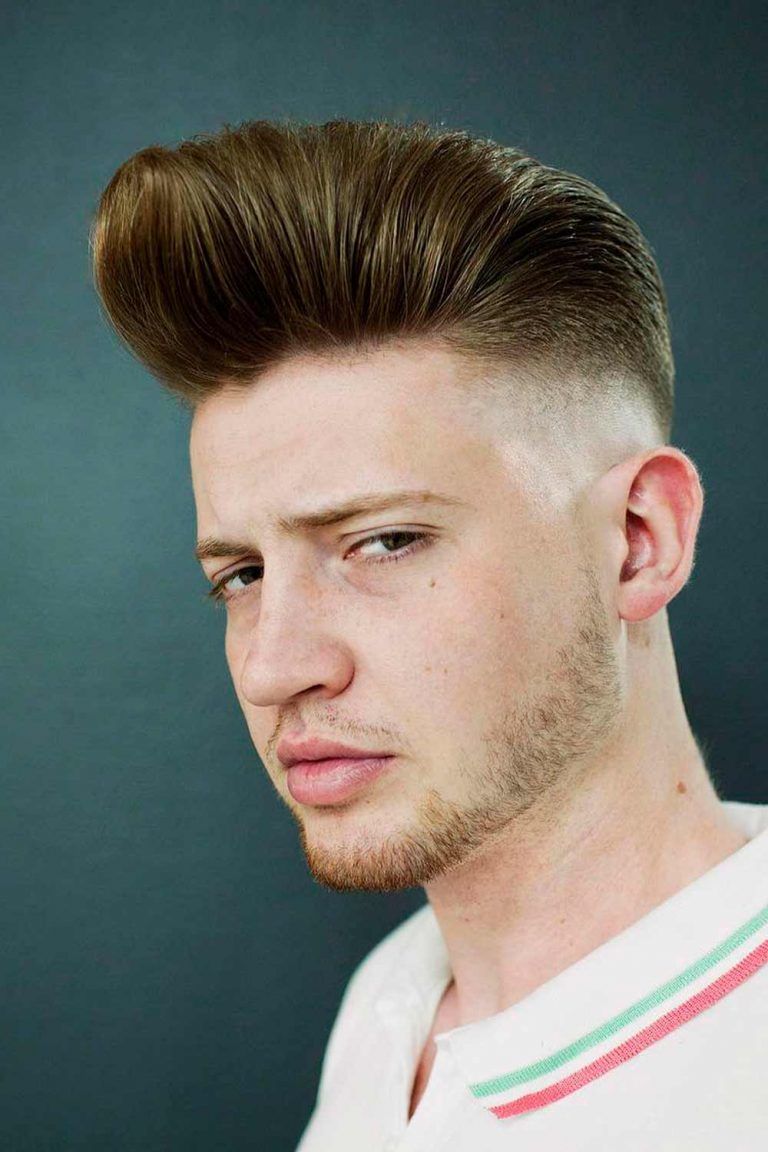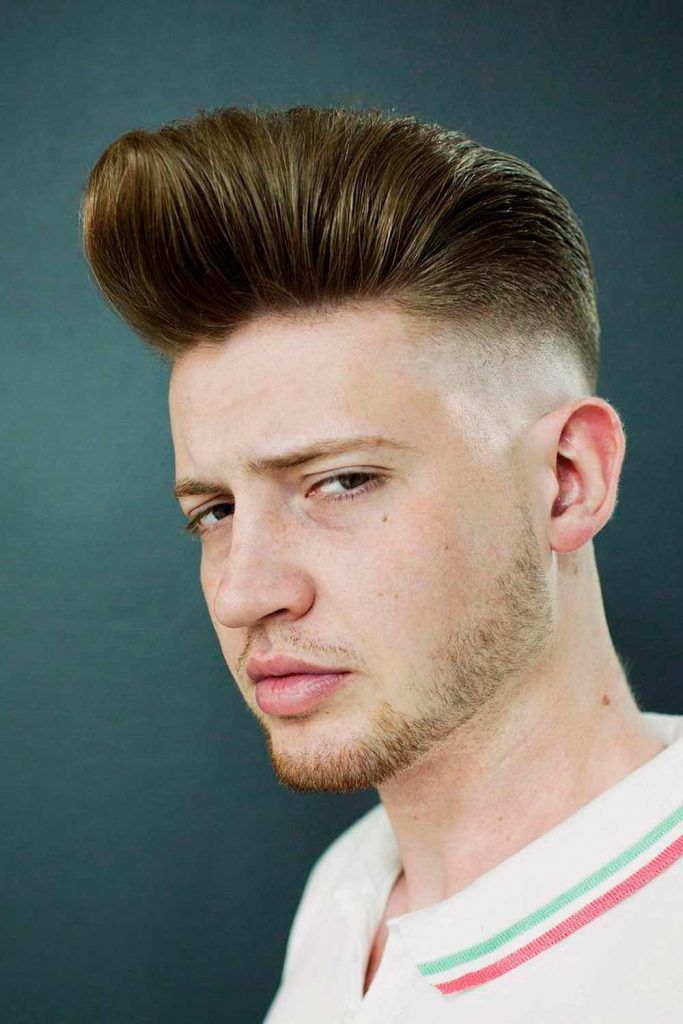 Credit photo: instagram.com/meha_barber
Who doesn't like when hair is silky and sleek? The problem of fine hair is that you can't just move your fingers through it: it's heavy, so it has lots of knots. Fortunately, this long undercut, styled messily to the back, knows how to sort things out. To style your fine hair, soften it with a medium-hold gel and then just put it up, slightly brushing your top with your fingers.
Blond And Curly
How do you like this iro-like curly undercut? Heavy curls tend to outweigh your hairdo, so it's better to style them as high as possible. You can also style it to the back; it depends on your hair length or simply preferences. Short sides emphasize your curls, so there's no better way to show them off than bringing this idea to life.
True Viking Style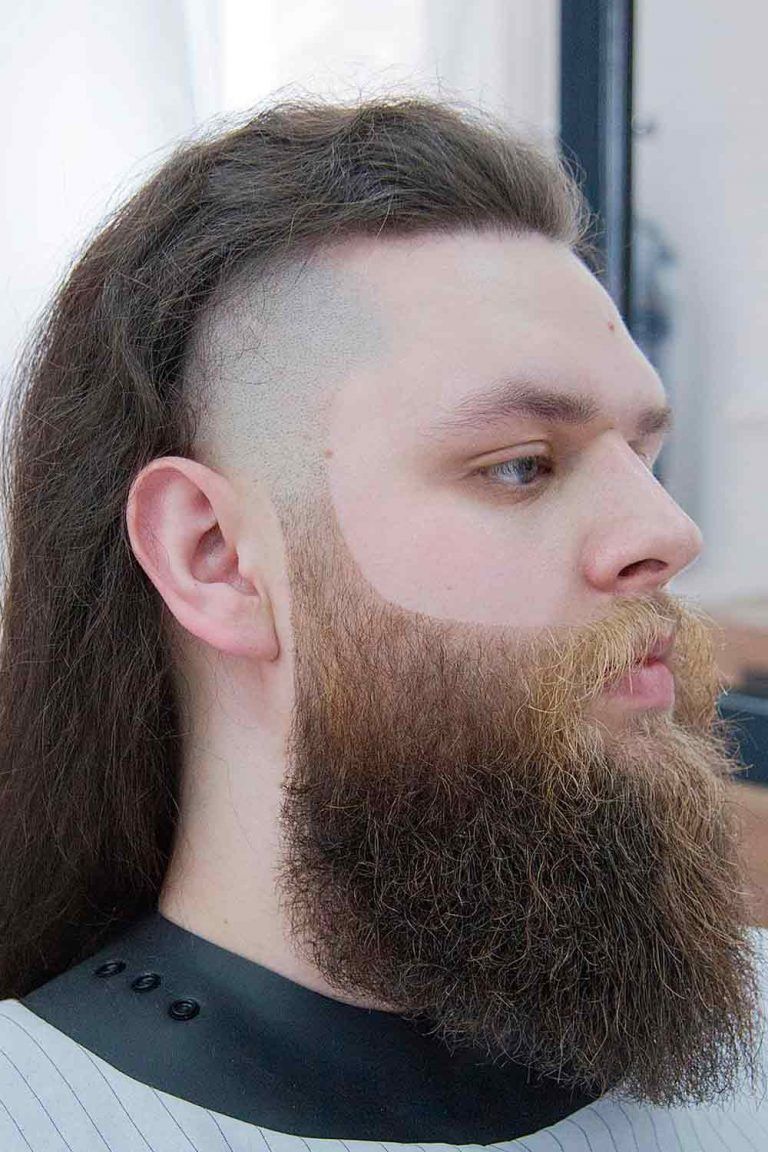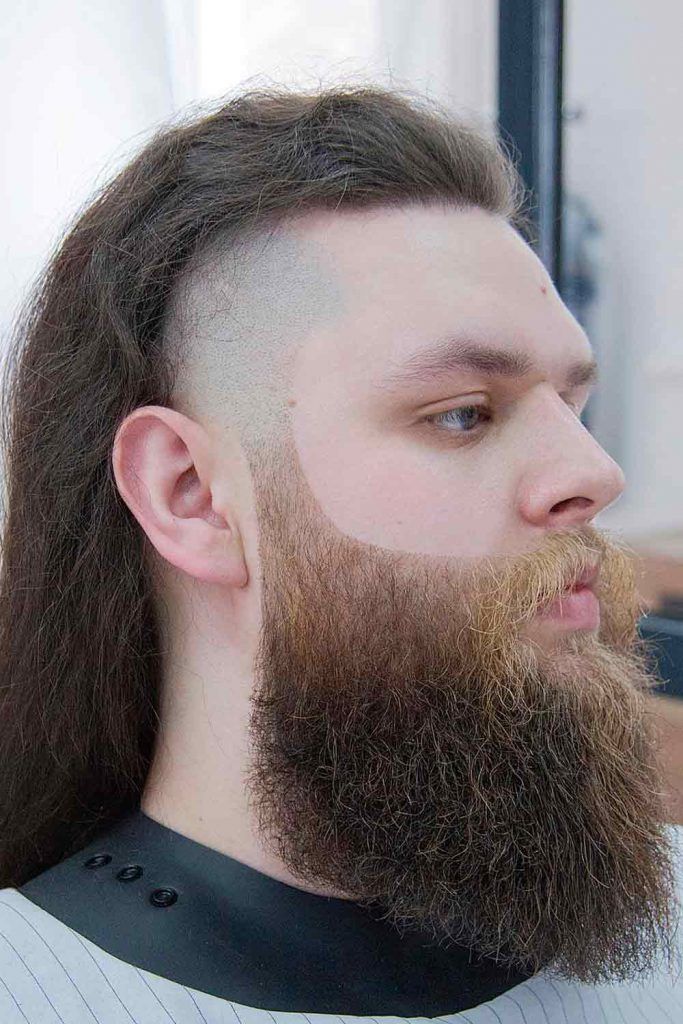 Credit photo: instagram.com/meha_barber
The variety of undercut styles is almost infinite, and this one is something breathtaking. A man's look without a full beard can't be called Viking-like! Nothing looks more masculine than this duo: the sides are buzzed cleanly, the top is styled to the side, the massive beard makes a statement. If you're more like a Viking than a gentleman, this pic is your guide to look awesome.
Stylish And Textured
Credit photo: instagram.com/tonyseleznev
Undercut has become one of the most requested hipster hairstyles. Who says that looking unique is bad? The truth is, even though every second man you see sports this cut, its diversity won't ever make you look like everyone. A little more texture can make your cut look like a brand new one: experiment with styling products to create it. Pair your hairstyle with a beard! This short boxed beard is a good choice.
Double Dutch Braided Bun
Credit photo: instagram.com/afrodreads
Have no idea how to style your long hair on top? Man, if you've run out of ideas, undercuts have not. Why don't you braid it? Braids keep your hair tight and away from your face, which is very comfortable to wear. Two dutch braids that twist into a little bun is a men's hairdo that is considered as nowadays' trend. Do you keep up with them?
Side Parted Style Undercut Men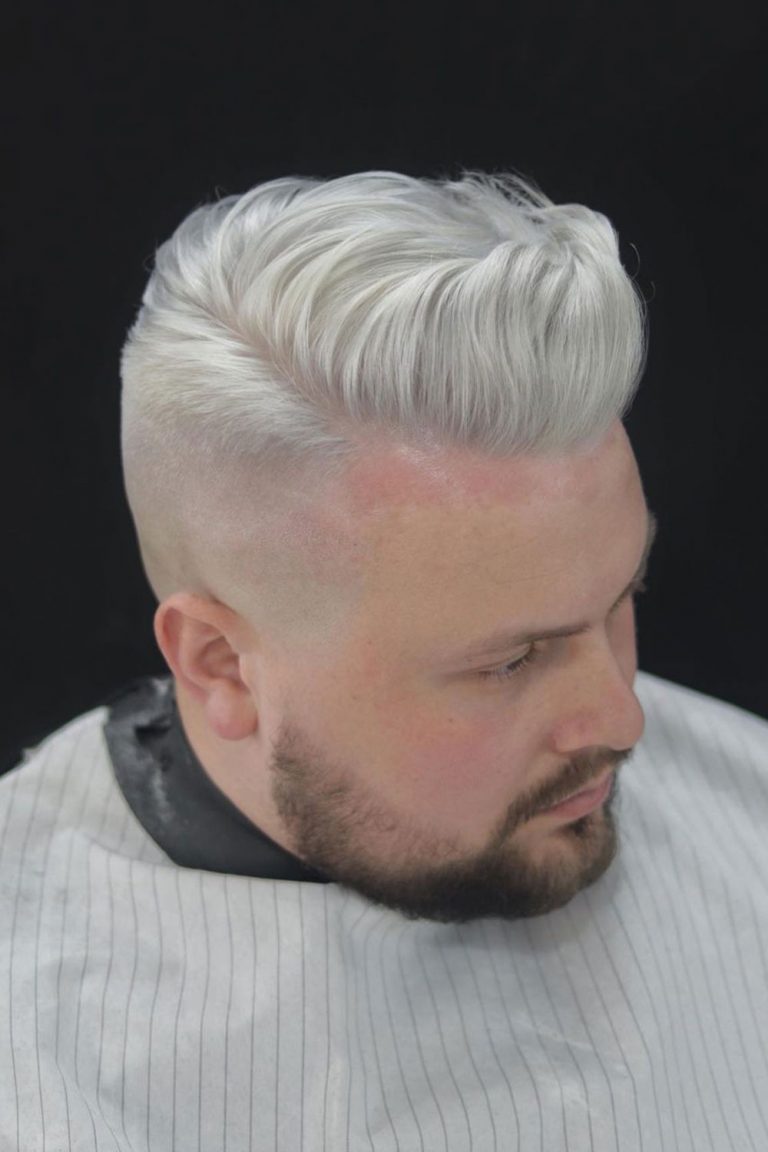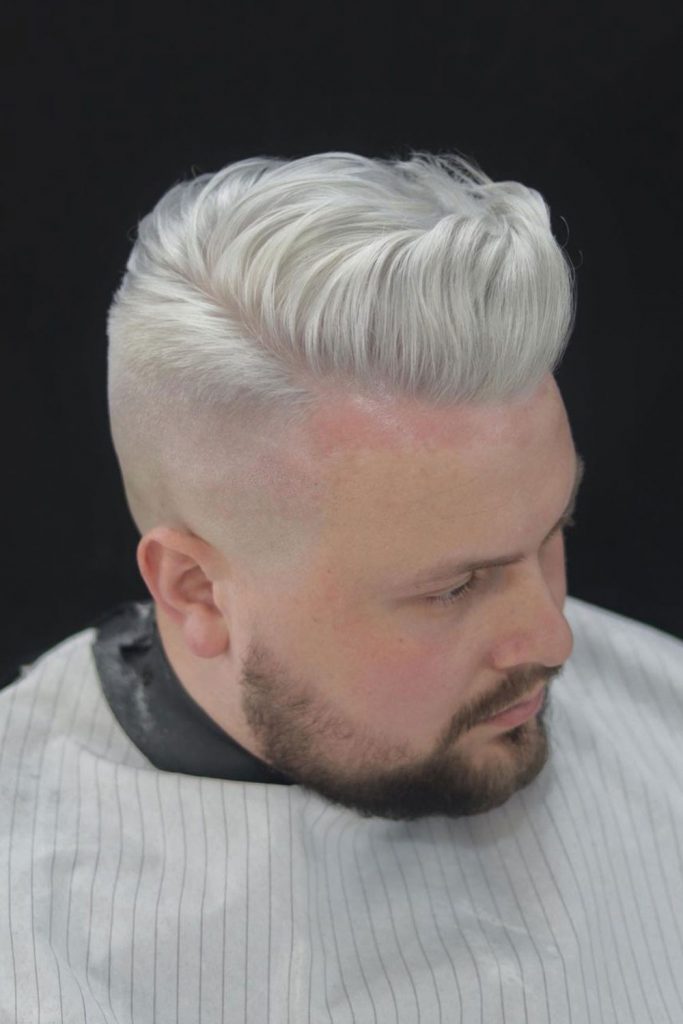 Credit photo: instagram.com/alan_beak
Side part undercut menis close to its classic variation. It's stylish, ageless, and versatile. It works for men of any age, and, most importantly, for men with any hair type. Mid fade, paired with side-parted top, creates a cool asymmetric silhouette, that looks amazing with stubble.
Disconnected Undercut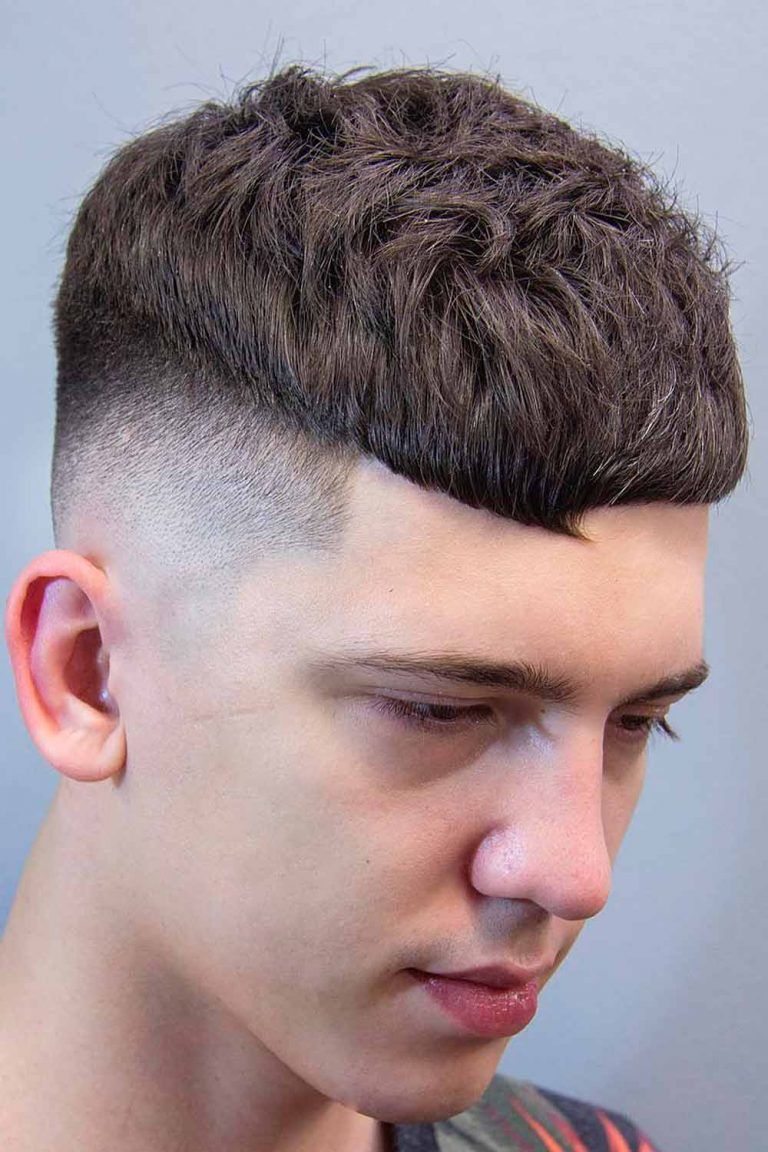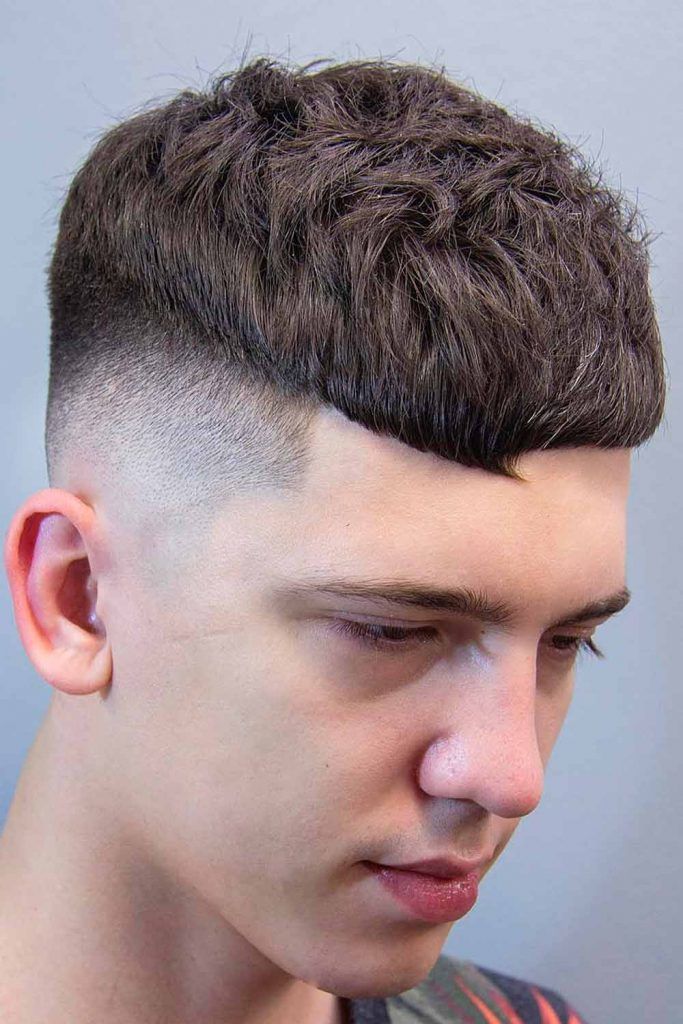 Credit photo: instagram.com/meha_barber
A disconnected undercut is a perfect way for bright men to make a modern and stylish statement. The point is that the transition from the cleanly tapered or shaved sides to the longer top is interrupted with a rough line which makes the contrast more visible and daring. If you want to rock your style with a lot of volume, this cut will allow you to play around with the top.
Undercut With Dreadlocks
Credit photo: instagram.com/teufel_dreads
The undercut with dreadlocks isn't something one would choose randomly; it's all about your lifestyle and your own life views. If you're one of those guys who likes the idea of preserving some tribal-inspired looks and who's not afraid to be in the spotlight, you can't do without this unique and classy undercut style.
Undercut Man Bun
Credit photo: instagram.com/luchicchic
The so much popular among men with medium to long hair man bun will never leave the top of fashion charts. It's another proof for the fact that simplicity is genius: it not only saves your time but also gives an effortless and fresh look to your hair. With the shaved sides of the undercut men love so much these days, you will emphasize the fullness of your hair and get yourself an enhanced style.
Spiky Top With Undercut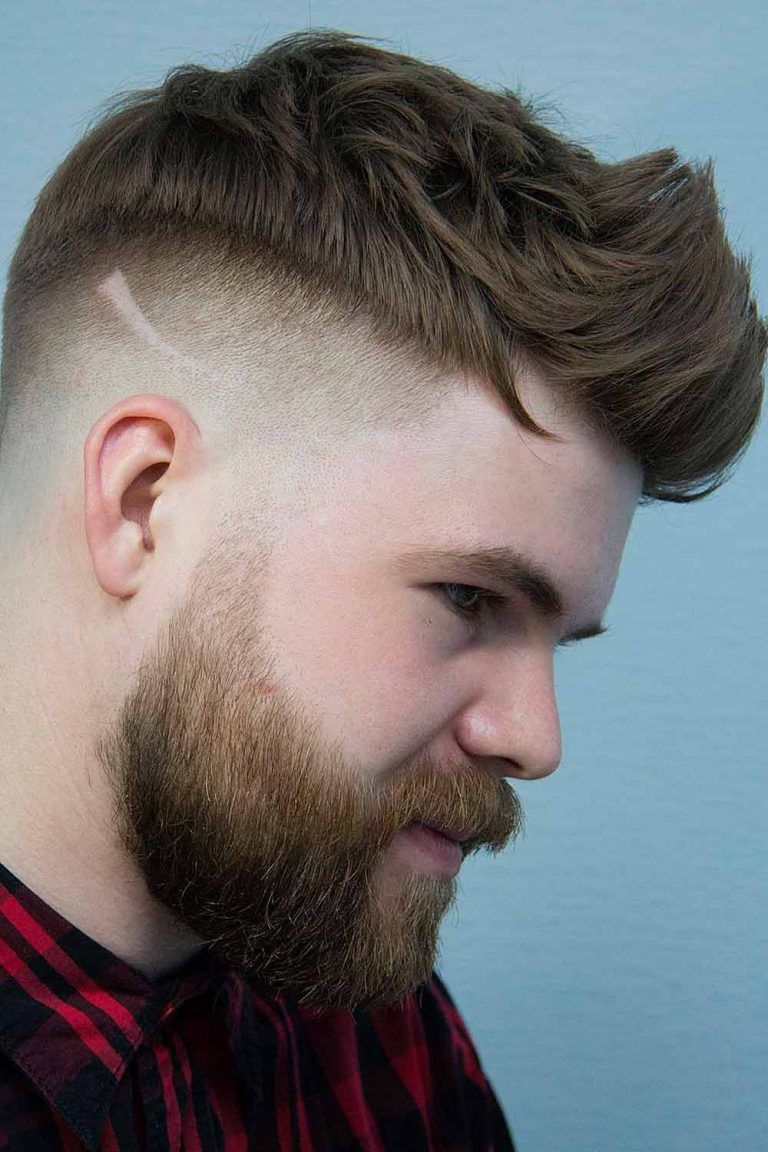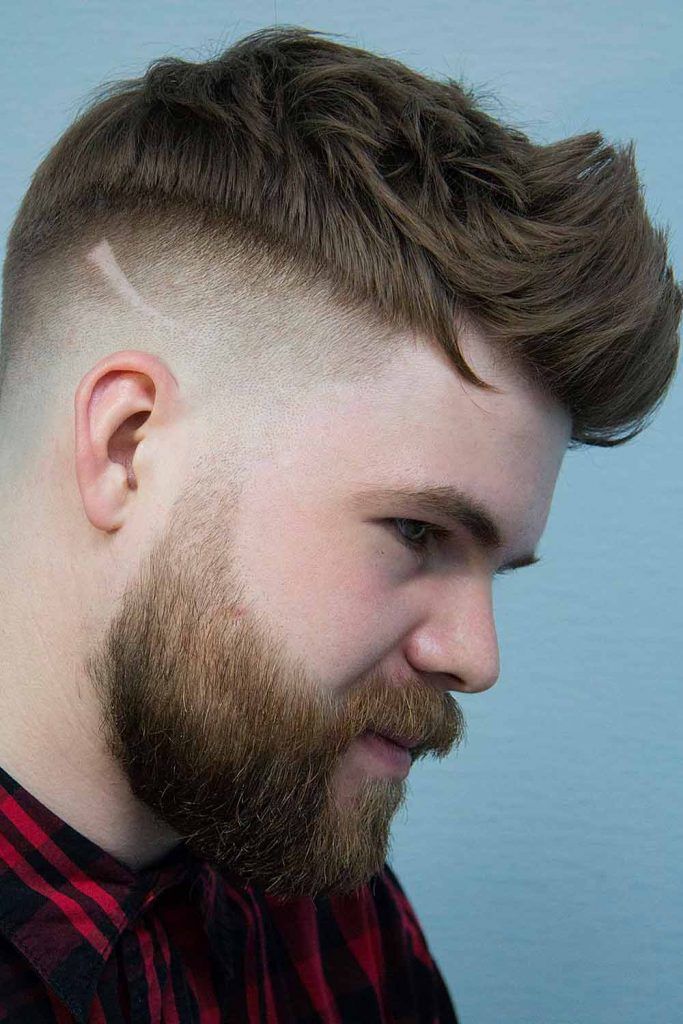 Credit photo: instagram.com/meha_barber
The so much popular among men with medium to long hair man bun will never leave the top of fashion charts. It's another proof for the fact that simplicity is genius: it not only saves your time but also gives an effortless and fresh look to your hair. With the shaved sides of the undercut men love so much these days, you will emphasize the fullness of your hair and get yourself an enhanced style.
Undercut With Pompadour
Credit photo: instagram.com/tonyseleznev/
Pompadour haircut has traveled through many centuries to reach a modern look like this. The super voluminous, sort of dramatic, and simply attractive top brushed to the back have never looked so sophisticated. Yes, an undercut makes everything look more stylish, especially if it's accompanied with a beard or stubble.
African American Undercut
Now, it's time to meet the African-American undercut men with natural hair will find to be their salvation. No need to mention the cruelty of curly hair styling routine as taming thick and unruly curls has always been a tough deal. Of course, an undercut can sort things out: the top will be whipped into shape, as well the sides will give you the needed smoothness.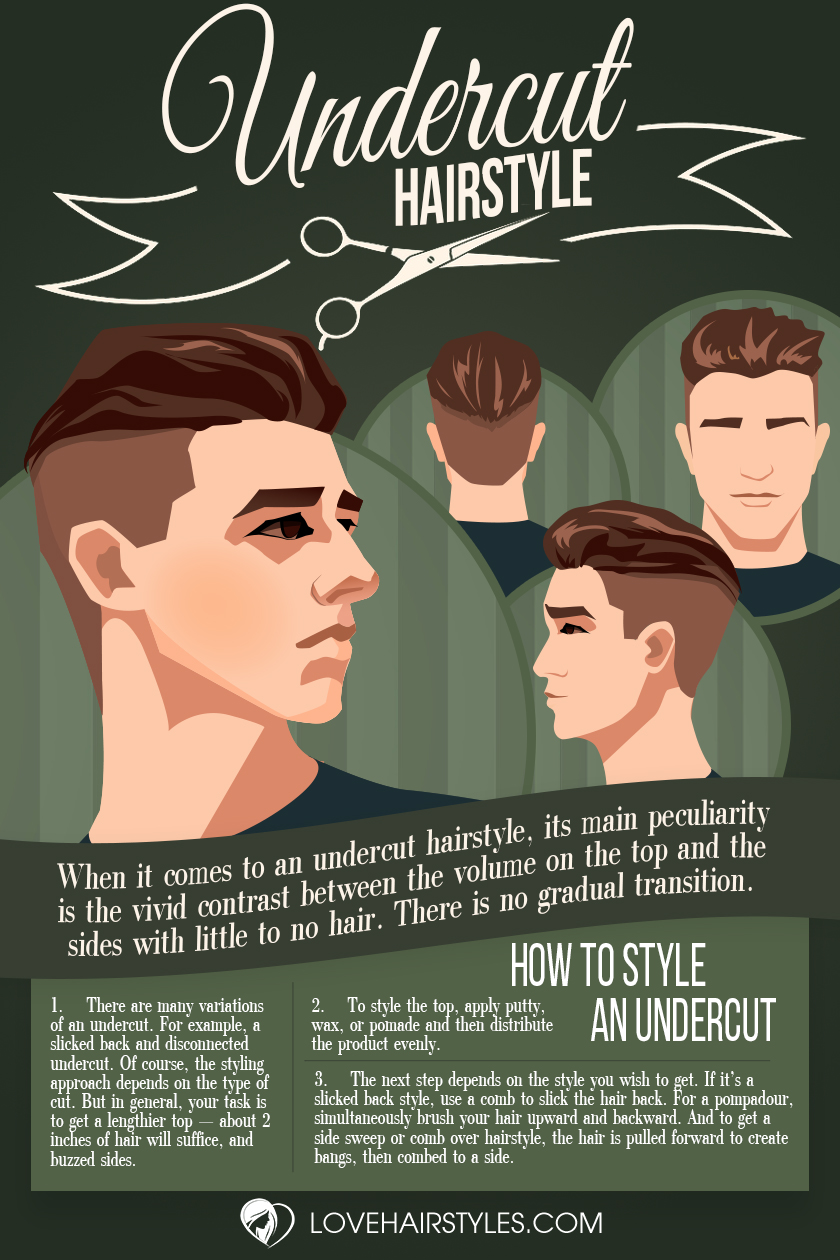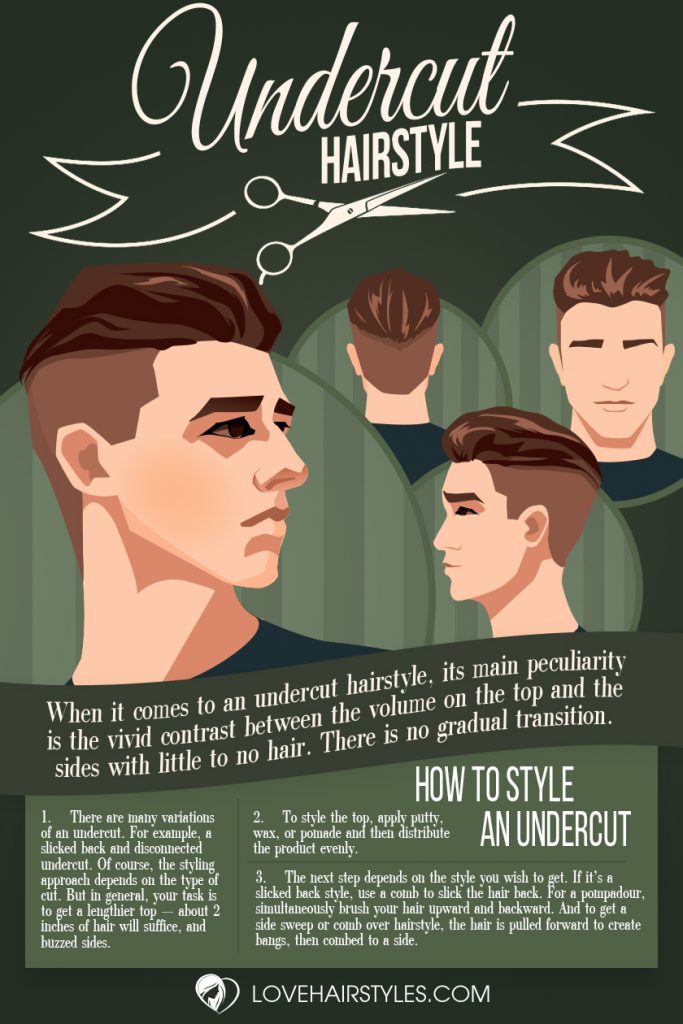 Now you see that the undercut is not just a men's cut: it's something that can reflect who you are. With the help of this ideas, you will always look exclusive!
FAQ: Undercut Men
Why do men need an undercut?
The undercut is popular because it provides variety of options. It's a good choice if you live in a hot environment or want to try something new during the summer. Less hair means less effort. Working with his hair type and facial shape, every men will surely find a variation of this look that suits him.
Is an undercut high maintenance?
Keeping up with your complicated haircut means spending extra money, in addition to regular excursions to the salon. The upkeep of your undercut is also influenced by the position of your undercut. The more noticeable your undercut is, the more maintenance it requires.
Should men undercut their long hair?
One of the best things about having long hair is that you don't have to worry about refreshing your haircut every three to five weeks. You lose that advantage once you opt for an undercut or a low fade.